Prologue, Part I
Welcome
---
 (Originally posted July 18th, 2012)
Hello fellow Disney fans and welcome to my first trip report! I'm so excited to share the awesome trip that my wife and I took May 19-25, 2012.
All right, so I know that a lot of times when I read TR's I want to jump right into the action—get me to the first food pictures as quickly as possible—but this report is going to need A LOT of exposition. Bear with me, and I promise the payoff will be worth it.
First off, let me introduce myself.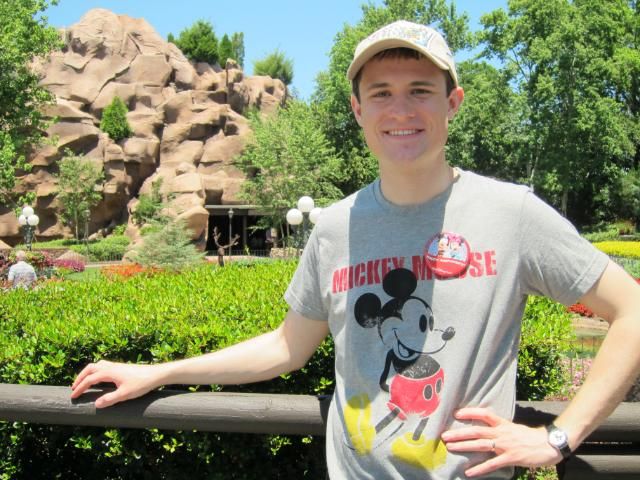 I'm Taylor and I'll be your guide through this crazy week. I've been a Disney lover all my life. My first trip to Disney World was when I was in the womb, and since then I've gone to WDW seven times and Disneyland twice. While I've always had an underlying love for the company and the parks, I first became what I would deem as Disney-obsessed after returning from my 2008 trip to the World. I began to wonder what was out there on the internet to feed my desire to learn more about my favorite place on earth. I discovered Lou Mongello's podcast the WDW Radio Show, and I don't think it's exaggerating to say that it changed my life. Suddenly I had a weekly outlet to be able to escape my regular life and feel like I was in Disney for an hour or two at a time. Needless to say, I've been a huge fan of this podcast since 2008, and that will play very prominently into this trip. "How?" you ask. Well you'll just have to wait and see.
So here are my stats:
Favorite Park: Magic Kingdom followed by Animal Kingdom.
Favorite Rides: Soarin' and Pirates of the Caribbean are my favorites at Disney, but I have to admit Harry Potter and the Forbidden Journey is the best ride I've ever been on.
Favorite Disney Movies: The Lion King, Beauty and the Beast, The Hunchback of Notre Dame, 101 Dalmatians, Dumbo
Favorite Disney Resorts: Animal Kingdom Lodge, Port Orleans Riverside
Favorite Restaurants: California Grill, Via Napoli
Anyway, before I get into talking about this trip, I need to introduce you to the other member of our cast.
My wife Tracy has been a fellow Disney fan all of her life. She went to the parks on both coasts as a kid, and in high school got to march in a parade through the Magic Kingdom with her marching band. She first really became Disney-obsessed in September of last year as we planned and then returned from our trip to Disneyland. Since then, she regularly reads the boards, participates in the chats, and listens to the podcasts.
Here are her stats:
Favorite Park: Magic Kingdom followed by a tie between Epcot and Animal Kingdom.
Favorite Rides: Big Thunder Mountain Railroad and Haunted Mansion
Favorite Disney Movies: Beauty and the Beast, Dumbo, The Little Mermaid
Favorite Disney Resorts: Animal Kingdom Lodge, Port Orleans Riverside, Polynesian
Favorite Restaurants: Via Napoli for food; Crystal Palace for character meal; Casey's Corner, Katsura Grill and Tangierine Cafe for counter service
Now here's a brief history of us as a couple, with our Disney history intertwined. Tracy and I started dating in our junior year of high school.
Here's a picture of our first Prom together.
After graduating, I went off to college in NYC while she went to college in our hometown of Boulder, CO. We dated long distance for the entirety of college until Tracy graduated in December 2009 and moved to NY to join me.
In 2008, after our sophomore years of college, we went to Disney World together for the first time.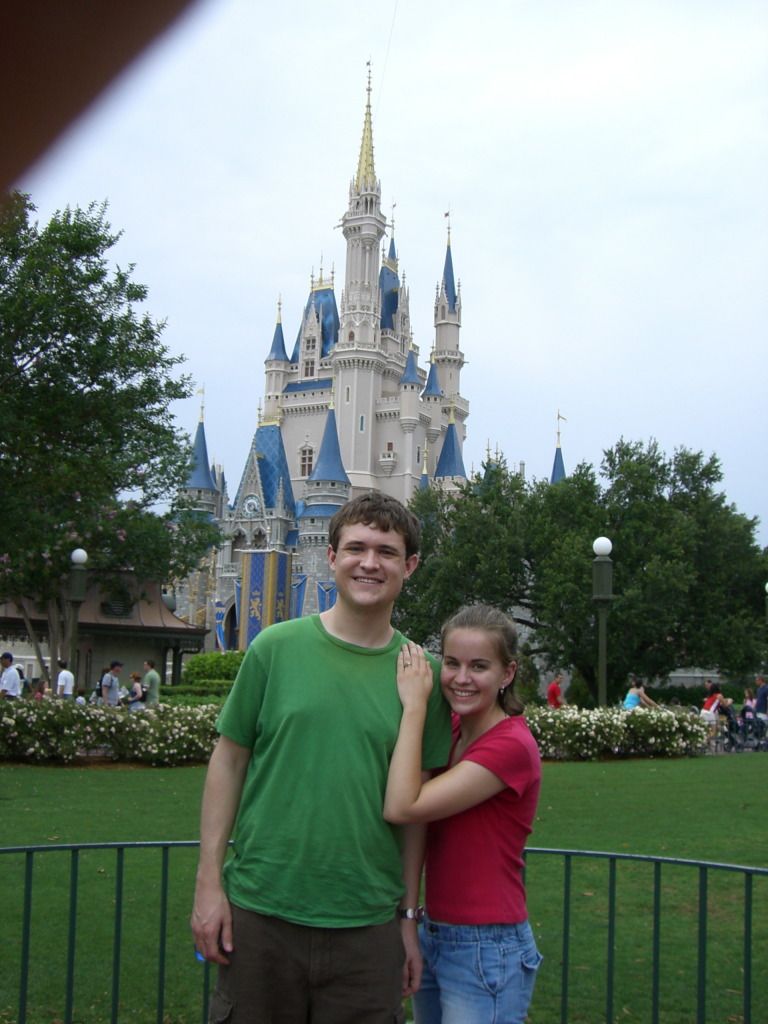 We had so much fun sharing this wonderful place that had meant so much to both of our childhoods and making new memories there together.
In 2009, we got engaged and started planning our wedding in June 2010
After our wonderful wedding, we went on a wonderful Disneymoon.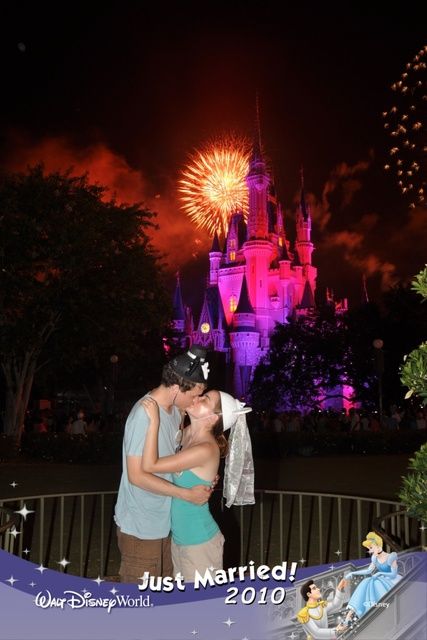 In 2011, we mixed things up a little and went on our first trip together to Disneyland!
And that brings us to this year. There's some more exposition ahead, I warn you, but soon the PTR part of this will be over and I swear we'll be on our way.



Share