May 19, 2012
Chapter 1
It Begins
---
 (Originally posted July 19, 2012)
Our alarm was set for 4:00am on the first morning of our trip. Even though we made ourselves go to bed at 10:00pm and should have been able to get a decent amount of sleep, I was basically up all night tossing and turning. At around 3:00, I think I finally drifted off, but was woken up by the alarm what felt like moments later.
Despite feeling pretty exhausted, we both jumped out of bed and quickly got ready to head out. We threw all our last minute packing items into the suitcase, ate a small breakfast, and got out the door at 5:00 on the dot, right on schedule.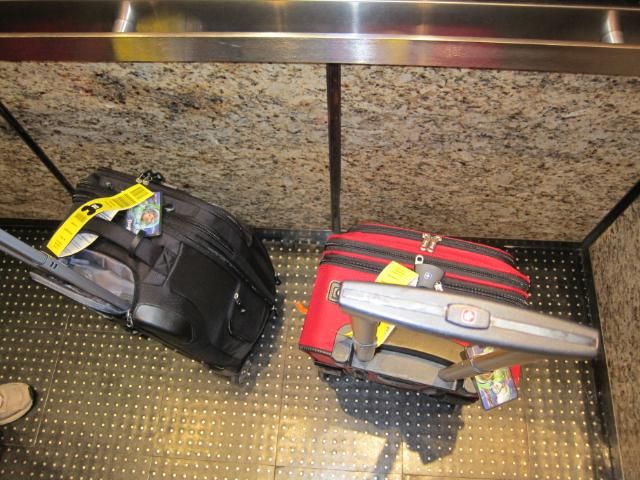 We went out to the street and hailed a taxi to take us to La Guardia. The quality of taxi drivers in NYC is always totally luck of the draw, but luck continued to be on our side as this trip began. We got one of the least crazy drivers I've ever had, and he got us to the airport smoothly and safely in only about fifteen minutes—a feat only possible to be accomplished on a Saturday morning before sunrise.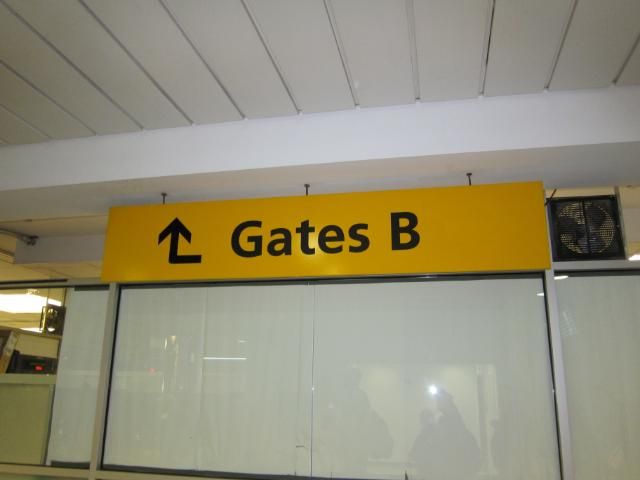 After arriving at the airport, we went in and got right in line for security. They must open security at LGA right at 5:30 because there was actually a really long line. There were a seemingly endless number of people complaining that their flights were at 6:00 and they would never make it on time. I've never understood how people can cut it that close with flights. We always get to the airport really early because enough things can go wrong travelling without having to worry about missing our flight due to bad planning.
After making it through, we went to Dunkin' Donuts before settling into some seats at our gate, B5.
Here's the first meal of the trip, and even though it wasn't Disney food, it was still delicious. In the months of February and May, Dunkin' Donuts has these special cream filled donuts with strawberry icing. In February, they're called Cupid's Choice for Valentine's Day, and in May they're Mom's Choice for Mother's Day. I think I may have seen them labeled Dad's Choice in June once for Father's Day as well. Way to go, creative marketing people at Dunkin'. Anyway, we're not usually big donut people, but during those months we go a lot more often. Here's Tracy flashing a pretty smile while she enjoys her Mom's Choice.
We looked out the window and saw the Frontier planes at the gates next to us were sporting Lobo the wolf and Sally the mustang. Alas, we were flying JetBlue, so we didn't get any fun animals on our tail.
We waited for a really long time to board. Duffy peeked out because he was bored.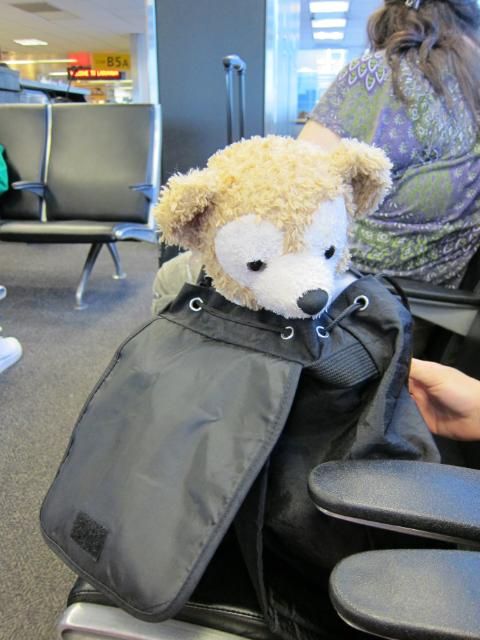 Finally, we were called for boarding and got to our seats.
We pushed back and took off only a little later than scheduled, and we were on our way! The flight lasted for just over two hours, and we honestly just spent most of that time sleeping. And eating lots of free JetBlue snacks.
Before too long, we were told to put our seatbacks up and lock our tray tables for our landing in Orlando! We deplaned as quickly as possible, feeling the rush of heat and humidity as we walked up the jet way. Then we boarded everyone's favorite mini-monorail and made our way to the main terminal.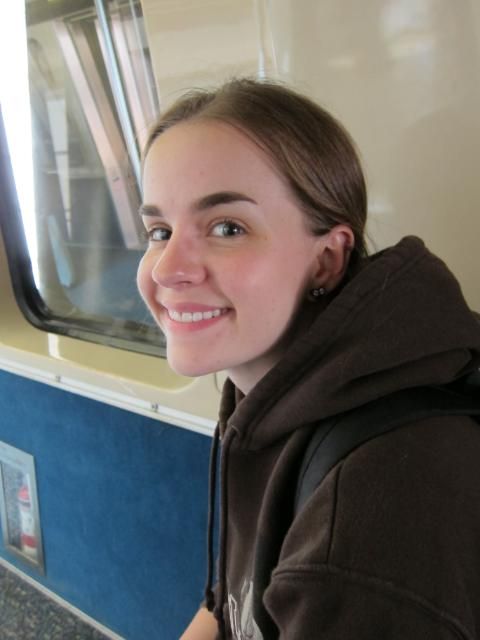 First palm tree sightings of the trip!
Next on the docket—finding the Magical Express.



Share