Chapter 3
Coronation
---
 (Originally posted July 20, 2012)
We walked up to the online check-in table and the cast member working there asked us for our information. She went into her files and pulled out our welcome packet as well as a map and our KTTW cards. The good news was that our room was ready and we had been put on the mansion side of the resort per our request. The slightly less good news was that she made no mention of a Royal Room.
Oh well, we figured. We knew it was always going to be a longshot, and there was definitely an upside to having our room ready now. It meant all we had to do was go drop off our backpacks, change into shorts, and we could be on our way to the parks. But all the same, those Royal Rooms…
We decided there was no harm in asking so we said, "we were just wondering if there was any chance we could get an upgrade to a Royal Room?"
The cast member told us she wasn't sure and would have to check with her manager, so she went over to the other side of the lobby to talk to him. We could tell it wasn't an immediate no because the manager began checking on his computer. A few minutes later our cast member came back over and told us there were a few Royal Rooms, but they hadn't finished being cleaned yet so if we were interested we'd have to wait for it to become available. We said that wasn't a problem—we'd been prepared for that anyway—and she said the difference in price would be about $300.
Tracy and I exchanged a look that basically said we agreed we didn't want to pay for the upgrade. The Royal Rooms seemed great and all, but this free trip was going to start becoming a lot less free if we paid for that sort of add on. We told her never mind, and she went back over to her manager to tell him to nix the change.
A moment later, however, she came back and said it was our lucky day. Apparently they needed to upgrade a few people to Royal Rooms that day anyway, so as long as we were fine waiting for it to be ready, it was ours. :woohoo: She presented us with our scroll and our new map showing which building we would be in, and told us to look out for a text message to let us know when the room was ready. Even better, she said that mousekeeping was currently finishing up with our room right then, so it should only be about ten minutes!
We thanked her profusely and gathered our things. Here's Tracy with our scroll from Tiana welcoming us to our Royal Room.
We decided that if it was really only going to be a few minutes until our room was ready, we might as well explore the resort a little so we could still drop off our things at the room before heading to the parks. We explored the rest of the beautiful lobby.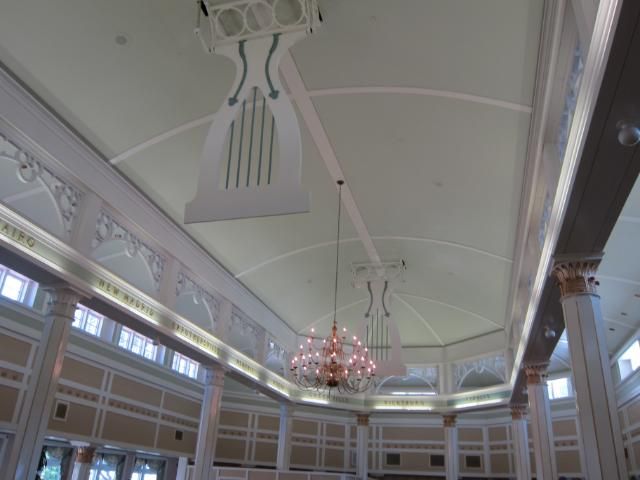 Then we went to the Riverside Mill to pick up our refillable mugs.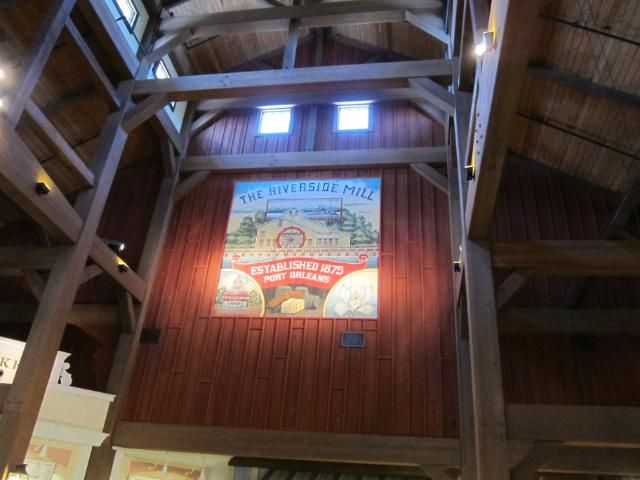 We got ourselves some water and wandered the area around the lobby.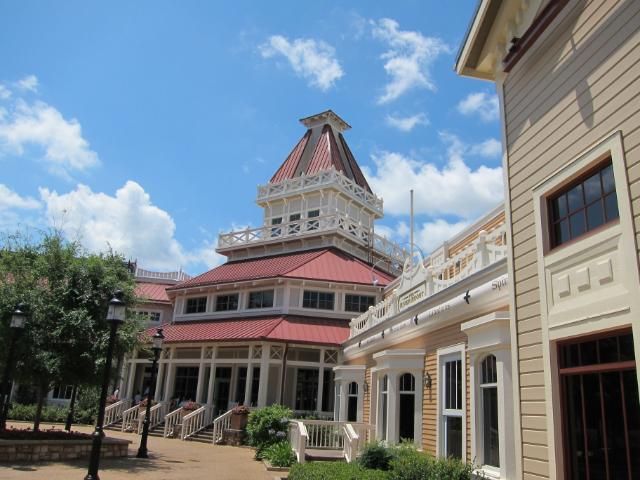 Then we picked up our Happy Anniversary buttons from a cast member at the front desk.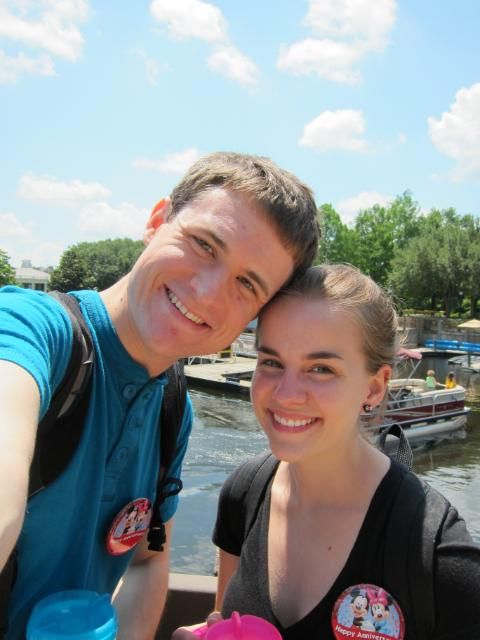 As we were checking out the water wheel, I got a text message.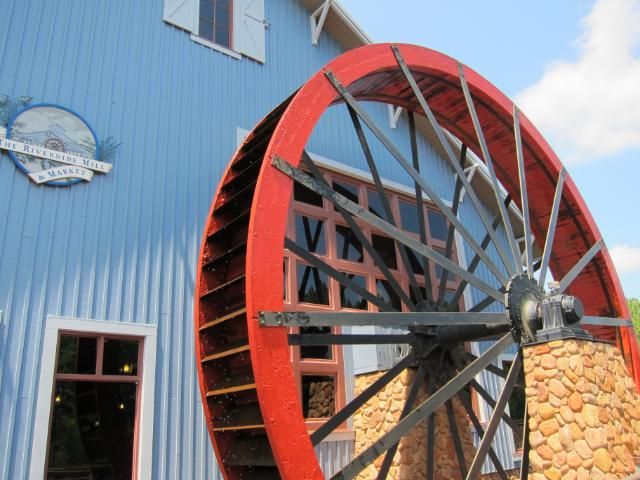 Our room was ready! Room number 9585 was in the Parterre building. We started making our way toward the mansions.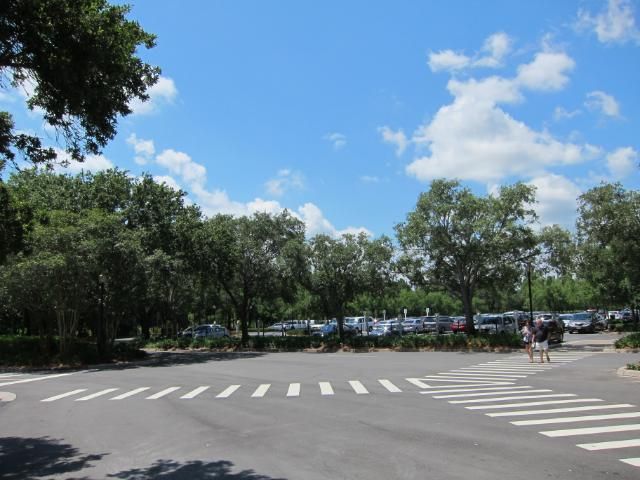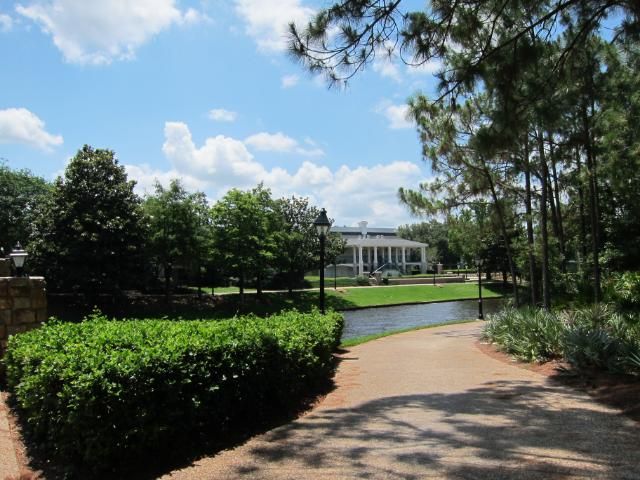 It took us a little while to wander through all the twists and turns of the walkways, but eventually we found our room. We entered and were so excited with what we found.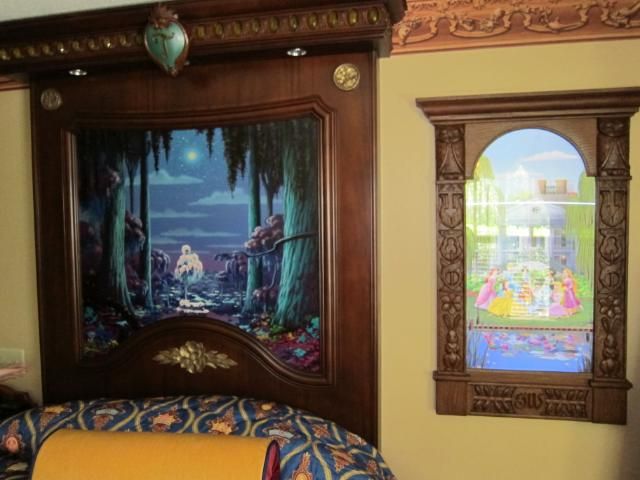 The Royal Rooms are so cool! Obviously we're probably not the target demographic for them, but there's just something so classy about them that I think they are just as fun for a couple as they are for a family of young princess fans.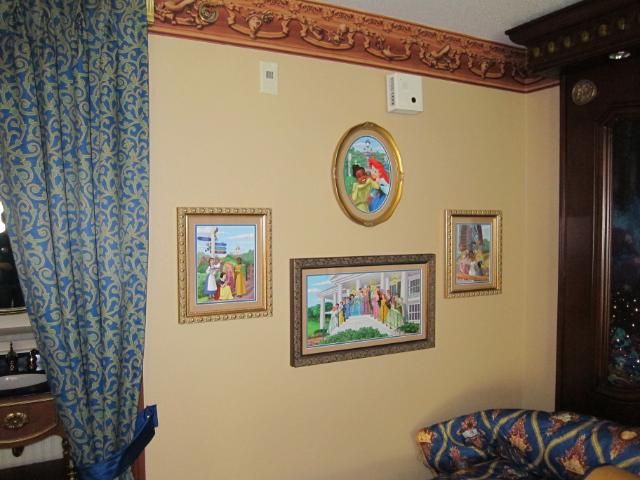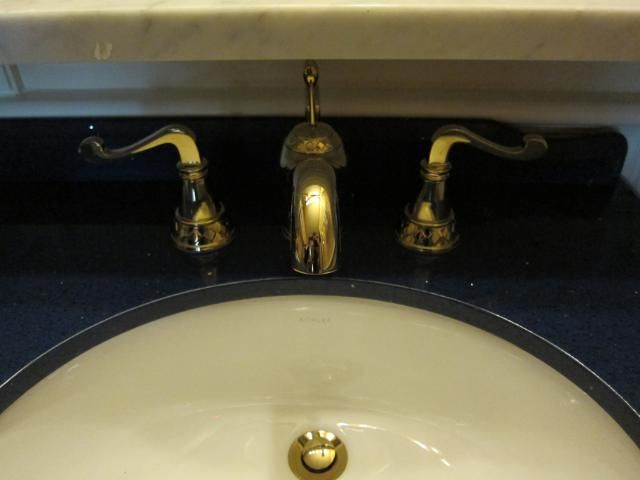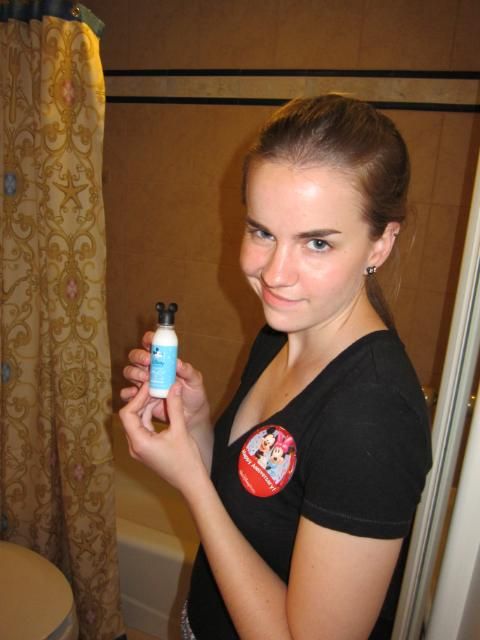 I'll include a more thorough tour of the room in a later update, but for now we were excited to really get this trip underway. That meant we needed to get to a park and get some Disney food as quickly as possible! So we bade a temporary farewell to our Royal Room and went out to make some magic happen and let the memories begin!



Share