Chapter 6
"Healthy" Dessert?
---
(Originally posted July 24, 2012)
Our other favorite counter service in the Magic Kingdom is Pecos Bill's Tall Tale Inn and Cafe.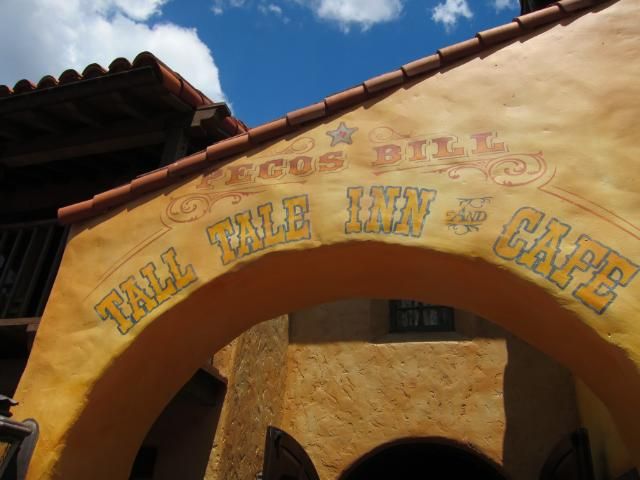 They really do have the best burgers in all the parks. I never believe it when people say all the quick service burgers in WDW are the same. I got a cheeseburger from the ABC Commissary on our last trip and it literally tasted like cardboard. But the burgers from Pecos Bill's are delicious. And one cannot forget the best part of the restaurant—the fixin's bar!! Disney fries, which are already good to begin with, taste worlds better when topped with nacho cheese. So here's what we got to split:
Deluxe 1/3 lb Angus Cheeseburger (topped with Bacon, onion rings and BBQ sauce), French Fries (topped with nacho cheese), Yogurt and a Bottled Water.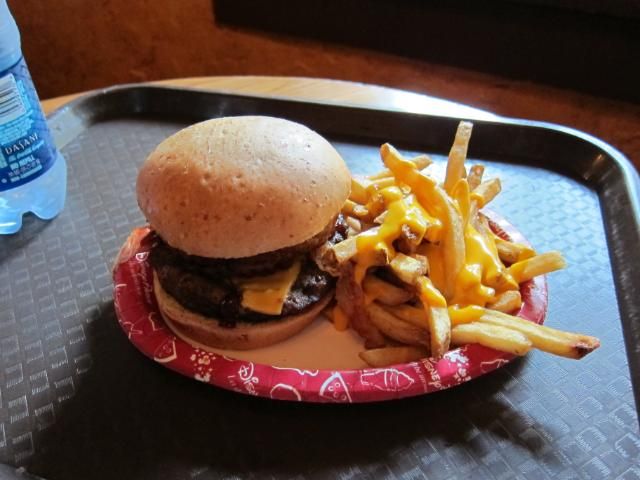 Now I can hear you saying to yourselves, "Wait!! Yogurt?????" :scared1: It's true, we chose the healthy dessert option. I don't think it's ever happened before in Disney World, but we had already eaten an entire meal complete with dessert an hour before, and adding chocolate cake on top of that just didn't sound good… We must really be growing up.
Here's Tracy enjoying the picture of Widowmaker on the wall behind her.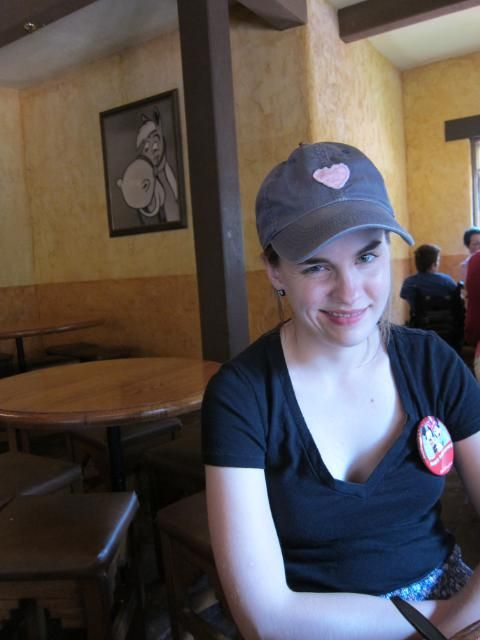 Second lunch was great! We both tried to show a little restraint and didn't clean the plate entirely, but the burger was so delicious that I couldn't leave more than a couple bites. We even finished the blasted yogurt.
Next we headed out through Frontierland and back toward Adventureland.
Earlier that day, Pirate Goofy was in this area next to Pirates, and while we were sad to have missed him, we got a couple pictures in his area.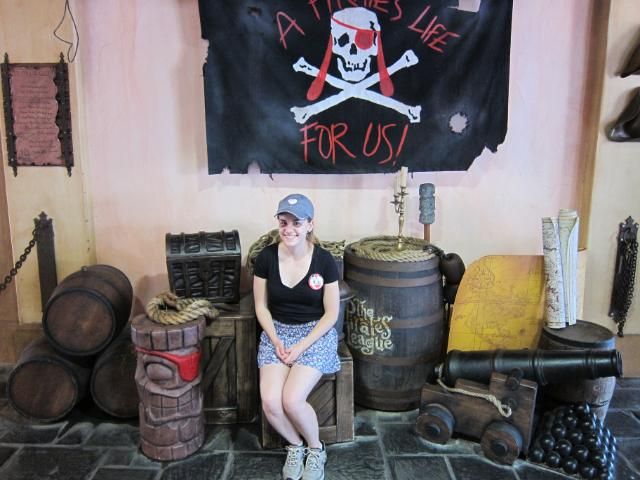 By this time we were within our Fastpass window for the Jungle Cruise.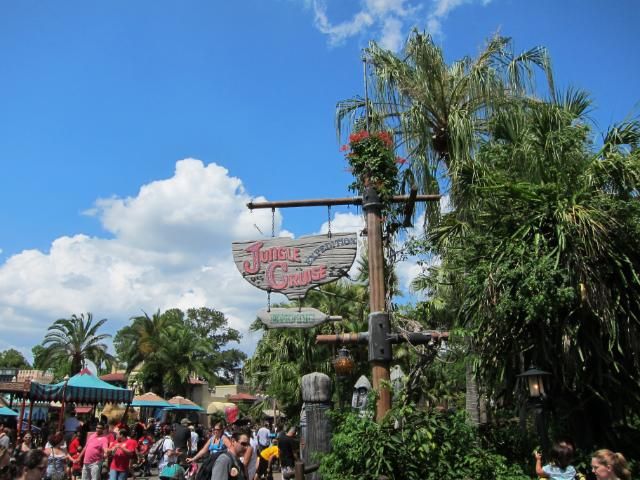 This was our first trip since they started enforcing the Fastpass return times, so we had to make some major changes to our touring strategy. Even though we had never been on the boards or listened to any podcasts before our trip in 2008, we were lucky enough at the beginning of that trip to have a cast member let us know that the end of the Fastpass return window was irrelevant. So for all of our trips, we've loved collecting Fastpasses throughout the day and using them when convenient for us. When they changed this policy back in March we were so bummed to have to start using them within the hour-long window. On this trip, we ended up skipping several E-Ticket attractions because of health issues and personal preferences, as you'll see in later updates. Because of this, Fastpass wasn't as big of an issue as it could have been. On future trips, however, I think the short windows might be more of a bummer for us. Hopefully they'll implement the new Fastpass system and get all its kinks worked out before it has much of a chance to affect us.
Moving on from that rant! Here are some Jungle Cruise queue pictures.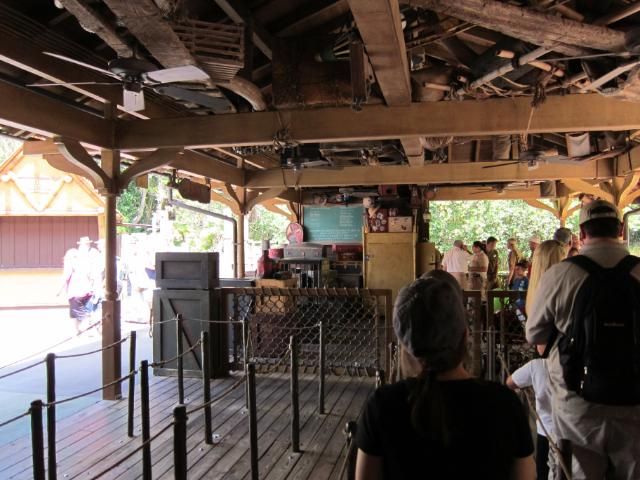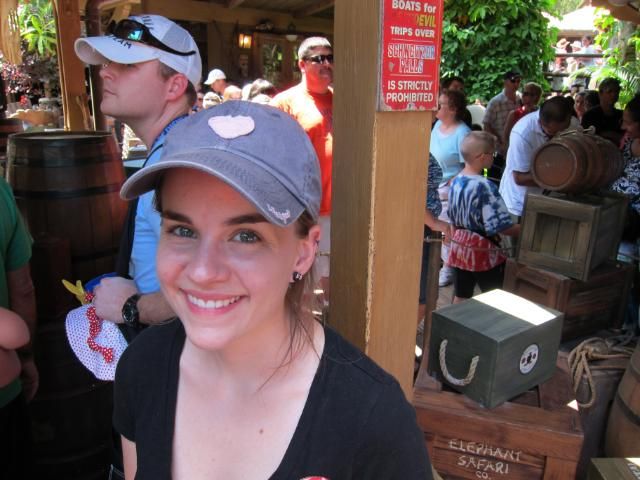 Our skipper for this cruise was from Australia. He was pretty good, but he seemed like he'd been having a long day and wasn't entirely into it, so some of the jokes fell a little flat.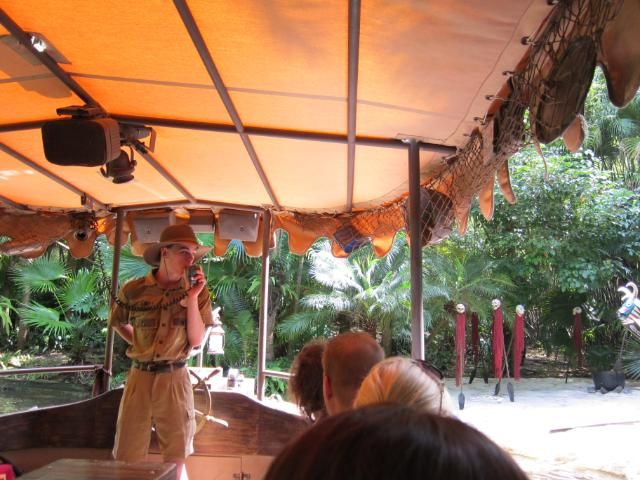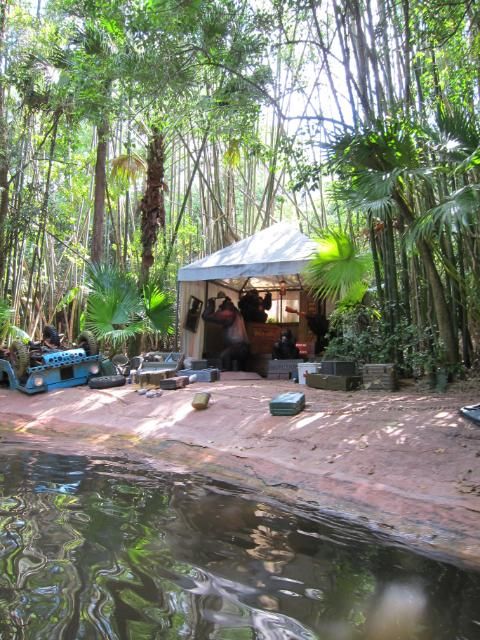 Shockingly the elephants did not get us wet. Phew!
Next it was time to cross to the east side of the Magic Kingdom for the first time on this trip.
Hey there, Tomorrowland!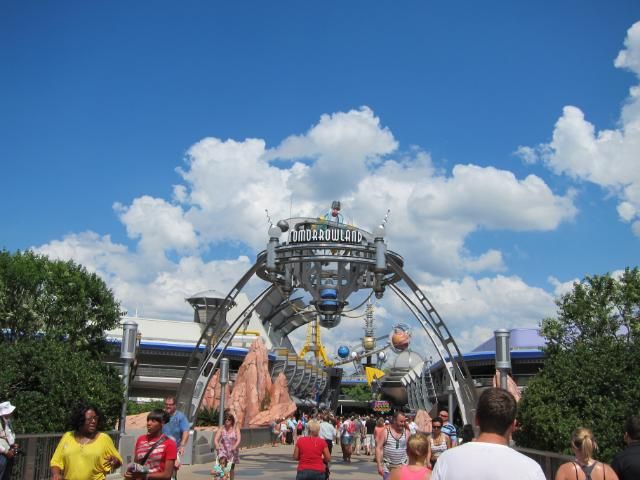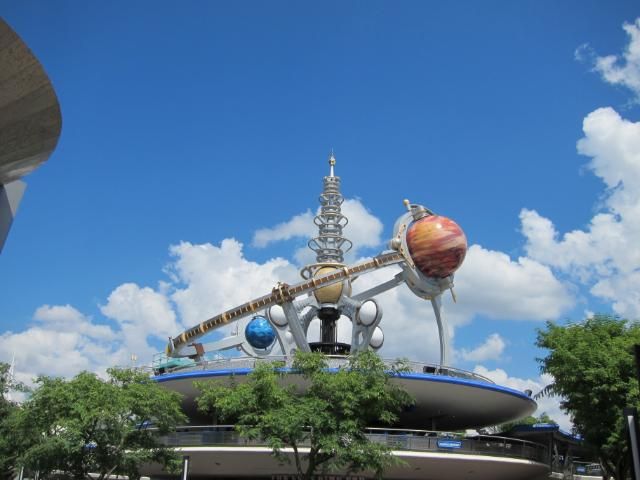 One of both of our favorite rides in all of WDW is the TTA (aka the PeopleMover, WED Way PeopleMover, or what have you).
There's something so relaxing about it and yet so fun at the same time. I don't know if I've ever experienced as black of darkness as the portion of the TTA that goes through Space Mountain.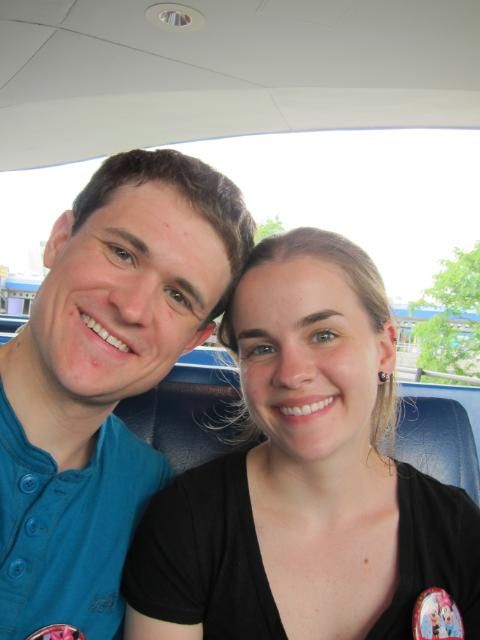 The first takeoff was pretty thrilling…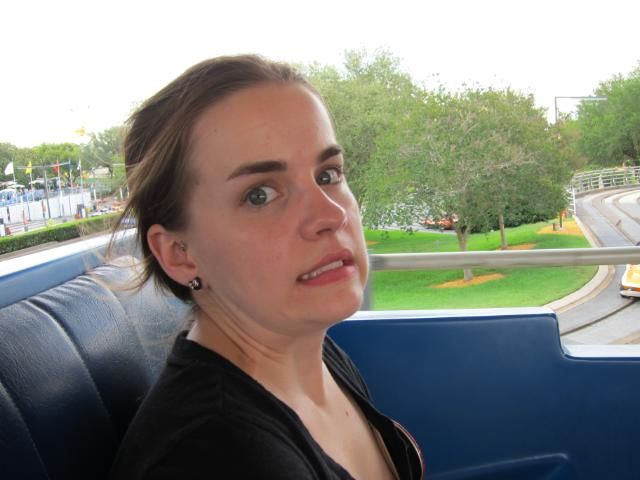 After the TTA, while I don't have any pictures to prove it, I'm pretty sure we grabbed some Fastpasses for Space Mountain. Then we went to check out the newly-opened Storybook Circus.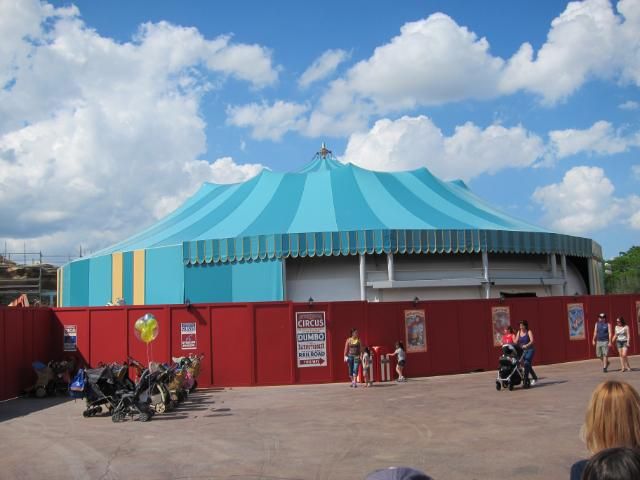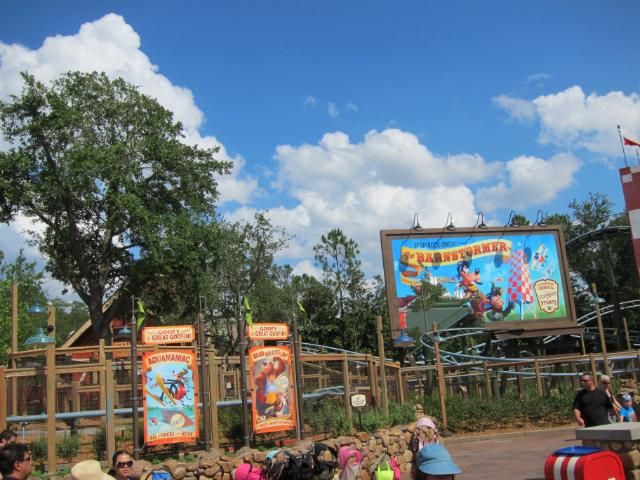 This was one of those cases where the wait was way too long to be worth it to go on any of the Storybook Circus rides, so we moved along toward "Olde" Fantasyland.



Share