May 20, 2012
Chapter 10
Duffy is Going to Be ECSTATIC!
---
 (Originally posted July 26, 2012)
Alright, here we are on day 2. And this update is when the first part of our TR title will be explained. Unfortunately, I realized I forgot something during the last update which will factor prominently into this one! On the way out of the Magic Kingdom, we stopped at the Emporium to do some shopping. The most important things on the docket were our hats for the trip! On our last trips we had gotten the following: regular Mickey ears with traditional embroidery (2008); bride and groom Mickey ears, embroidered as Mr. and Mrs. (2010); a Pluto hat for me, and Minnie ear headband for Tracy (2011). This trip we had our headwear purchases planned in advance. I was getting a WDW ball cap because I wanted something I could wear back home. And Tracy was getting Duffy ears.
Now might also be a good time for me to expound upon our feelings about Duffy. I know that for some reason, Duffy is a very controversial subject among Disney fans. Some people love him, and some people absolutely detest him. We fall very firmly among the former group. We can't get enough of Duffy. When we were planning our trip to Disneyland, Duffy had recently been introduced to the parks and we were very excited to get our bear first thing upon arriving. Anyway, here is where I will plead the case for Duffy's acceptance into the hearts and minds of Disney fans everywhere:
Duffy is adorable, soft and oh-so huggable. He is a great souvenir for fans old and young who want another piece of Disney to bring home and have in their lives. He is the least threatening character ever. All he does when you meet him is hug, wave, and clap. We like to refer to him as a bit of a simpleton. When people complain that Duffy is a symbol of commercialism in the Disney parks, I say yes that is entirely true—but how is that different from any other piece of merchandise in the parks? Disney merchandising creates things that they think we will enjoy and their entire goal is to sell them for profit. Disney is still a business, and there's nothing wrong with that. Duffy is also a great international symbol. Japanese Disney fans LOVE Duffy. If you look up videos of Tokyo Disney Sea, they have an entire stage show devoted to him. So why not bring him to the USA and let him spread the joy? Epcot is a great place for Duffy to live at WDW. They integrate him into World Showcase pretty seamlessly and without being too intrusive. I also think he's a great idea for the Kidcot fun stops. Finally, the backstory Disney has created for Duffy is just plain cute. Minnie made him for Mickey so he'd always have a piece of her when he was out at sea. So come on people! Lay off Duffy and let him live his simple life.
Anyway, we bought our hats at the emporium. Tracy got her Duffy ears.
I got this hat
We also found this magnet that we really liked. We don't have a dog yet, but love all the Disney dogs, so for now we're going to put a picture of us with Pluto in the frame.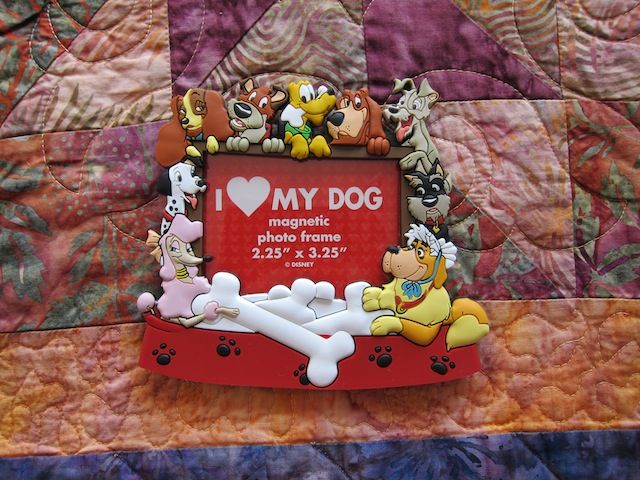 And we got a 2012 photo album. We later exchanged it for a different album, however, so I don't have a picture of the first one. We spent over $50 (easily) so we got our Disney Visa discount.
Now we fast forward back to our second morning. We had made a decision the night before to do something that might shock and appall some readers. It was after 1:00am by the time we got to bed, so we decided to… skip rope drop at Epcot. Cue the screams. We just figured that since Test Track was closed for refurbishment anyway and Soarin' Fastpasses don't run out until after noon, we could still do everything we wanted to in Epcot even if we didn't get there as the park opened. Plus, the Touring Plans Crowd Calendar had this day predicted to be a 1.1 at Epcot, so we were expecting a pretty empty park. We woke up to Stitch screaming "Good Morning, NO SLEEPING" on the wake-up call at 9:00am. After the long day of travelling, and going all-out touring the day before, I don't know if I've ever slept more soundly.
After rolling out of bed, drinking some coffee, and sunscreening up, we were ready to go. But even though Epcot was already open, we weren't ready to head there quite yet.
Instead, we wanted to get a breakfast item that had sounded especially appealing on the menu at Sassagoula Floatworks. So we made our way to French Quarter. And lo and behold, the walk was actually quite short.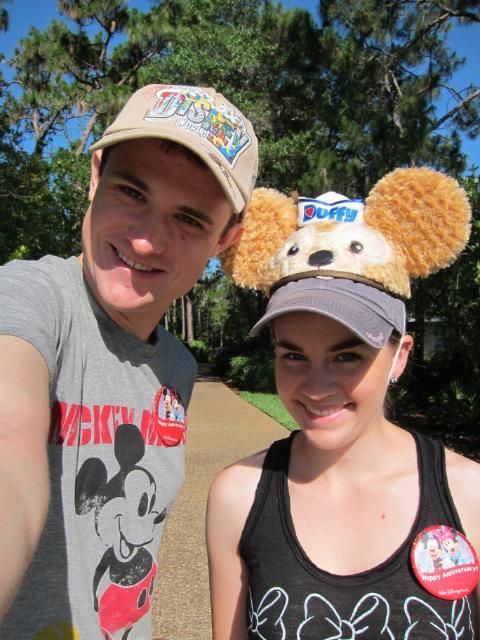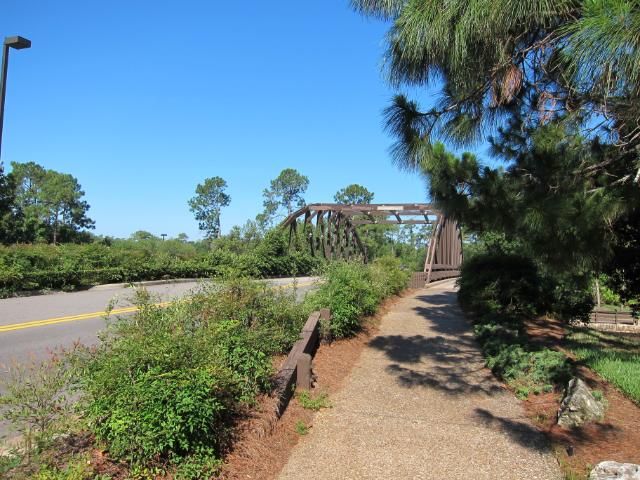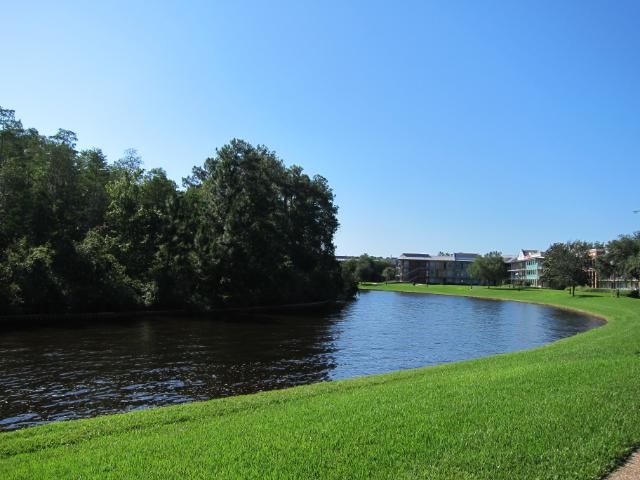 It was so short, in fact, and we were so disheartened by the fact that the Riverside bus took so long to hit all the stops the previous night, that we decided we might use the French Quarter stop for some of our transportation to and from the parks.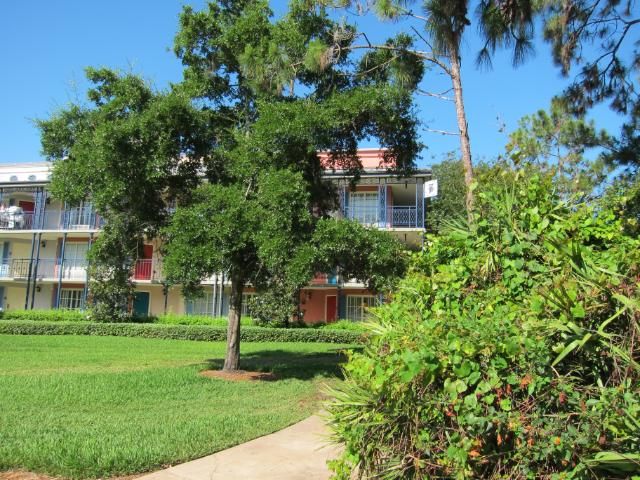 This was my favorite part of the paths around POFQ: "Rue D'Baga"
French Quarter, like Riverside, is just beautiful. I love these grounds.
Nice fountain.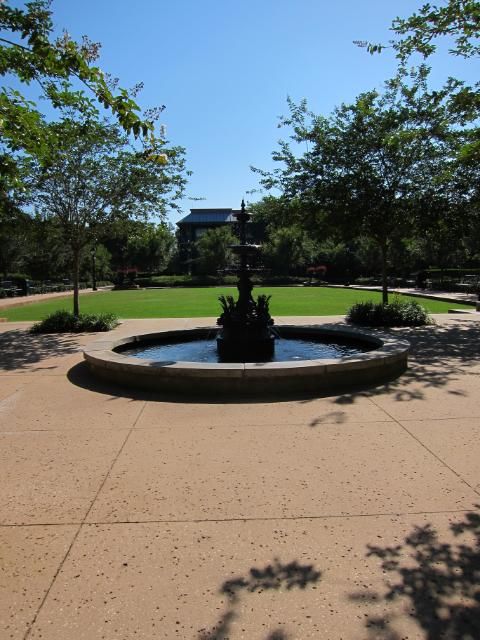 The decorations at Sassagoula Floatworks are a little terrifying. But fun.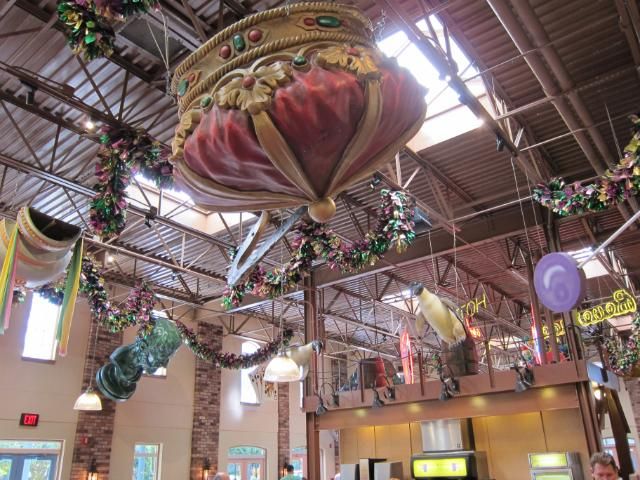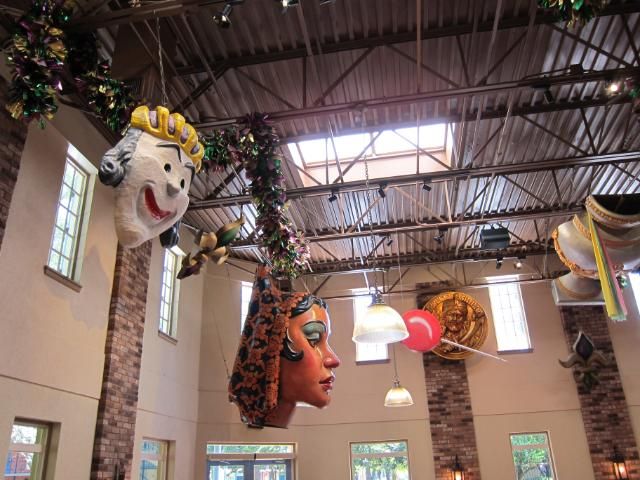 Here's the delicious menu item we sought. Biscuits and Gravy.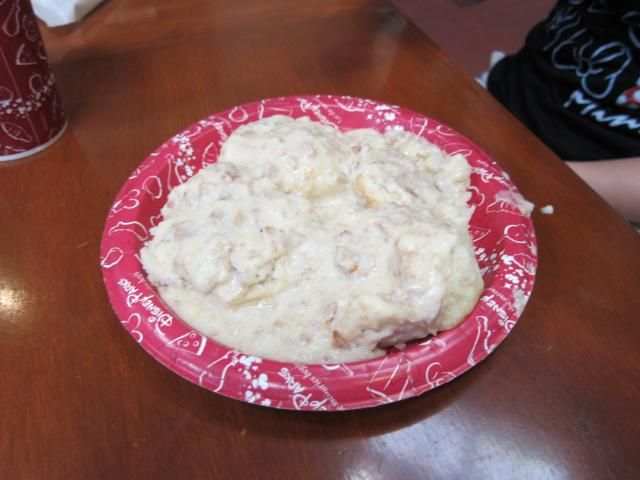 They were so good! We paid for them out of pocket because we didn't want to waste a Quick Service credit. Needed those for Epcot later!
Tracy decided she wanted these for breakfast every day. Alas, it was not meant to be, and this was the only time we got to enjoy them.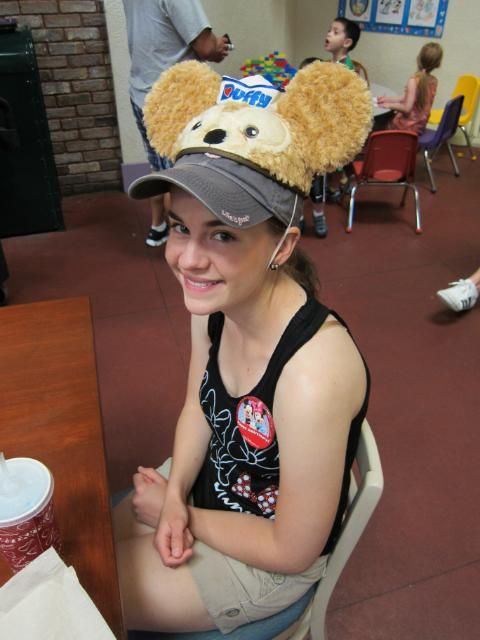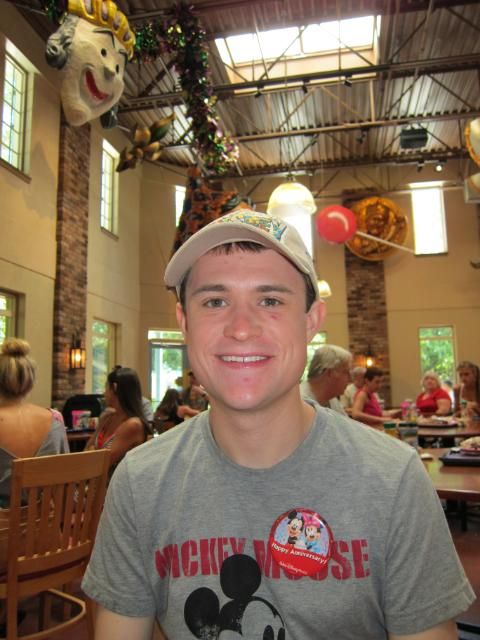 We made our way out of Sassagoula and to the bus stop.
Before too long, an Epcot bus pulled up!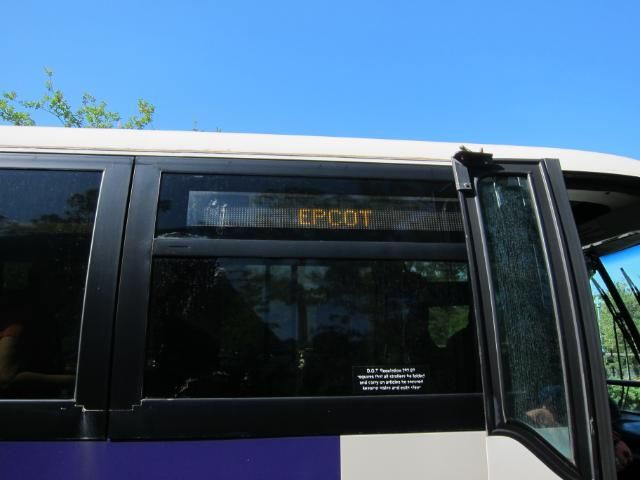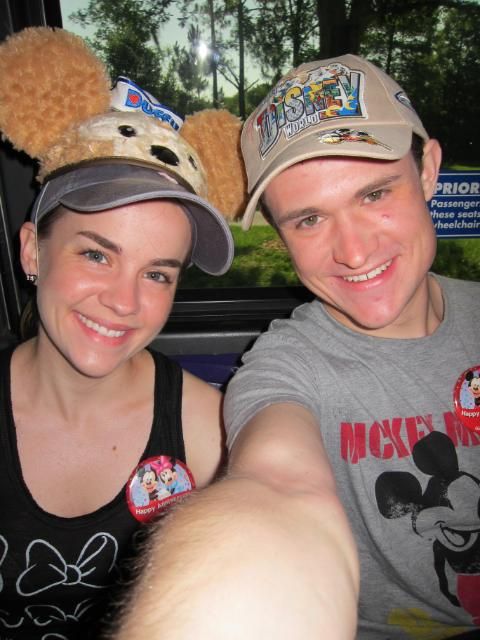 The entrance to Epcot soon appeared. Another bus ride that didn't take very long!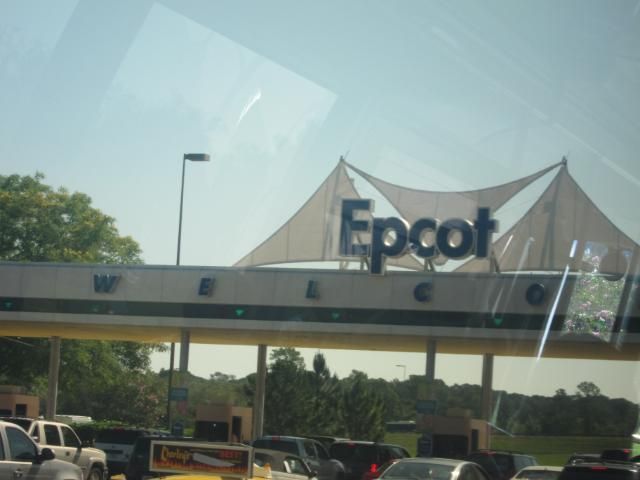 We were a little nervous about these crowds as we approached the gates. Didn't exactly look like a level 1 crowd day…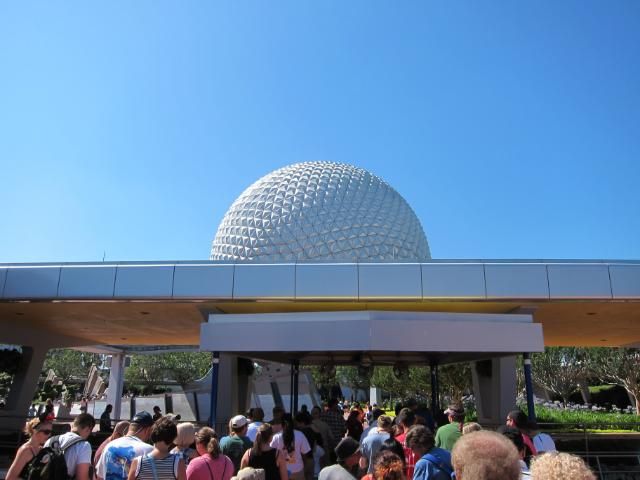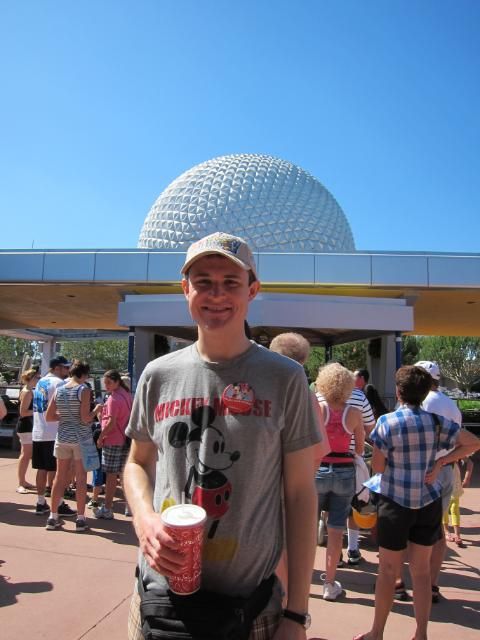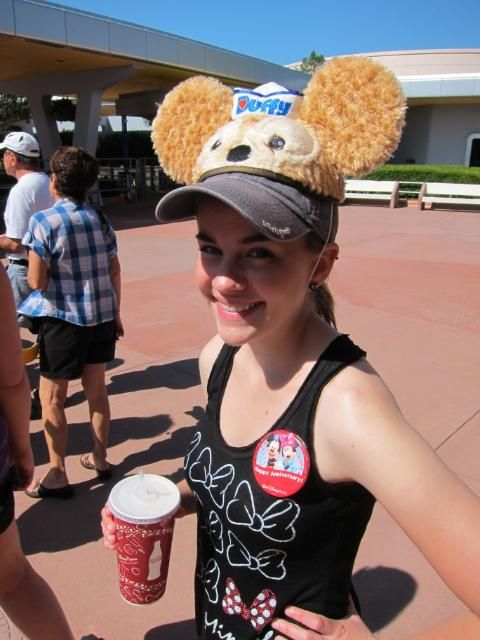 When we got to the turnstiles, the cast member working took a look at Tracy's hat and said, "I just love your ears. We so rarely see people wearing those. And Duffy is going to be ECSTATIC when he sees them!! He'll be so happy." Thus we had a new catch phrase for the trip. I don't know how many times we ended up saying "Duffy is going to be ECSTATIC" about various things, I just know that we got more and more emphatic about it each time.
As we got through the gates, we saw the beautiful Spaceship Earth with the monorail passing in front of it.
Let the Epcot adventure begin!!



Share