Chapter 9
True Love Week
---
(Originally posted February 12, 2013)
We went into our favorite little coffee joint in Estes Park, Kind Coffee, and Tracy found this raccoon finger puppet of which she was a big fan.
We ordered one of the most delicious coffee drinks in existence, the Kind Shake. It's basically a Frappucino but with ice cream instead of ice.
We enjoyed our drink along the creek.
After we finished eating, we walked along the water through the length of the little downtown strip.
We cut through one of the shops at one point and enjoyed the downtown area and all the great little shops. We know them all pretty well at this point because very little ever changes here, but that's certainly part of the charm of the place.
Once we got to the end of the short stretch that comprises the main street, we took a few pictures with some foliage.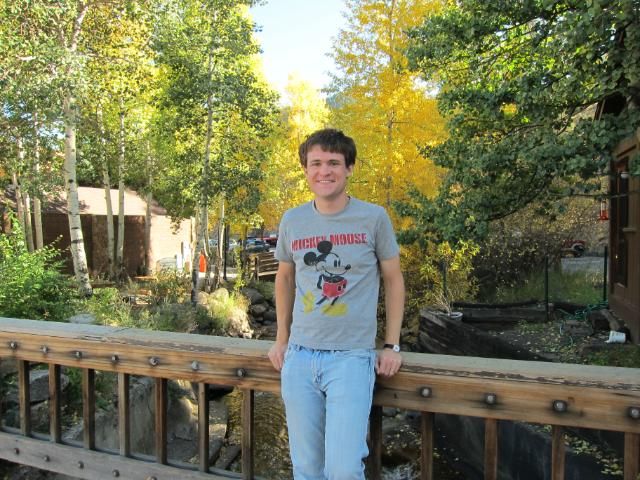 Finally, we started making our way back to the car.
On the way back from Estes, we had to stop at the same slow-vehicle pull-off that we always pull over at—in fact, we've been pulling over here for almost eight years.
A couple of Tracy and my first dates involved driving up to Estes and just walking around enjoying getting to know each other. On one of these occasions, we pulled over at one of the slow-vehicle pull-offs that dot the road on the way up and down the mountain.

It was in this spot that we had our first kiss in 2005. It's also to this spot that I brought Tracy in 2009 to propose.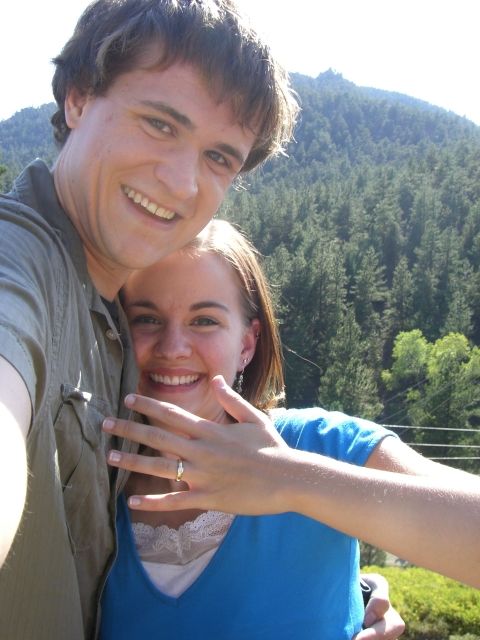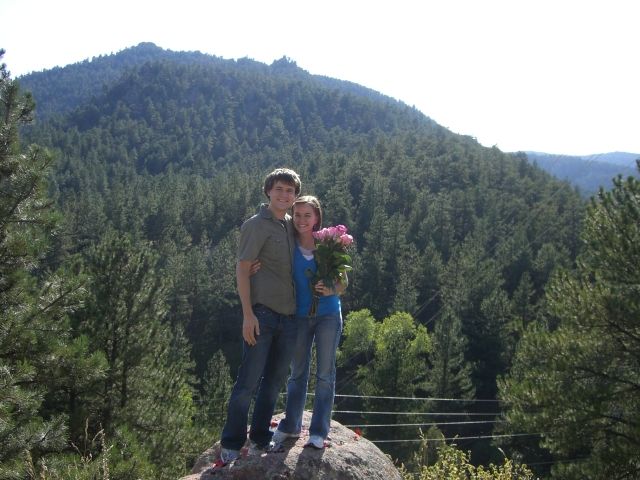 We always make it a point on every trip up to Estes to stop here. About seven years ago, we brought some house paint up with us and painted our initials on the rock there.
It's faded now, and we need to touch up the paint next time we go up, but it's still holding up quite well considering all the snow it goes through each year.
Another day in October, we decided to go back up to our wedding location. First we took a stop at Chautauqua Park to walk around and enjoy the views.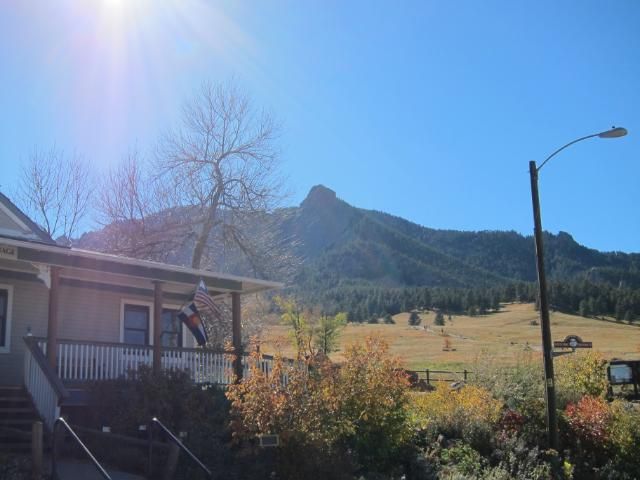 Next, we took the drive up Flagstaff Mountain.
We arrived at the Sunrise Circle Amphitheater, where we had our wedding ceremony.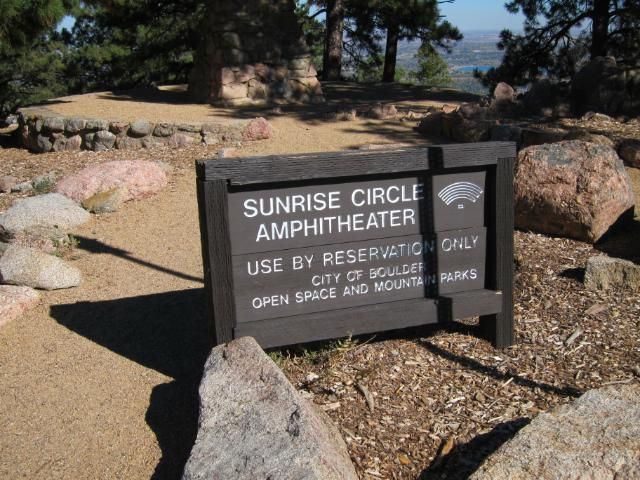 Here was the view of the amphitheater itself.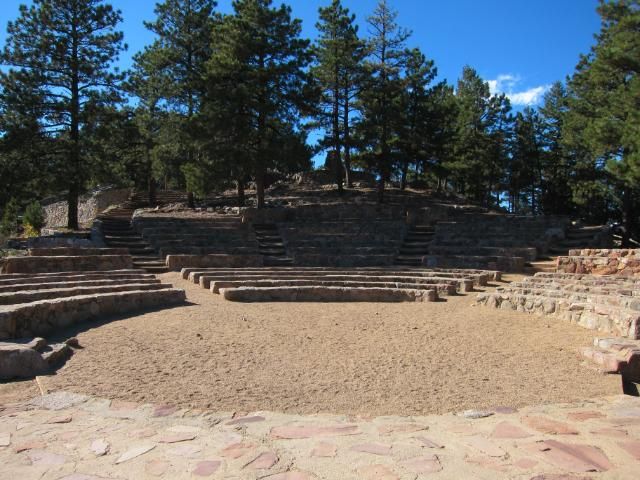 And here's the view of the city below that was the backdrop for our wedding.
One of the great things about being back in Boulder for a while was getting to go to some of the places that have meant the most to Tracy and I over the years that we lived there. And now, it's been fun to revisit them again through pictures as we approach Valentine's Day. I'm so grateful for Tracy each and every day!



Share