Chapter 11
Bankruptcy
---
(Originally posted July 27, 2012)
Okay, this chapter title has nothing to do with the trip. I've just always dreamed of reading a book where Chapter 11 is called Bankruptcy. I don't think said book exists, so I'm stealing my genius idea for this trip report.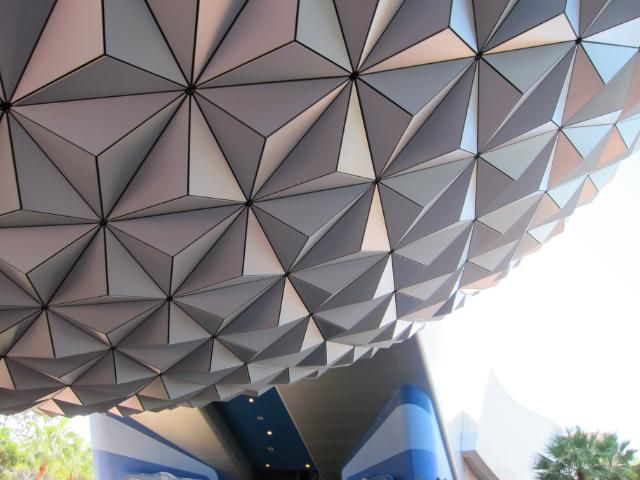 Back to our story. Before passing go, collecting $200, or doing anything else in Epcot, we had to make our way to The Land to get our Fastpasses for Soarin'. The disadvantage of missing rope drop was that the Fastpass times for this most-popular Epcot ride had been ticking quickly up while we were enjoying some shut-eye.
We made it into the park and to The Land pavilion by about 10:30.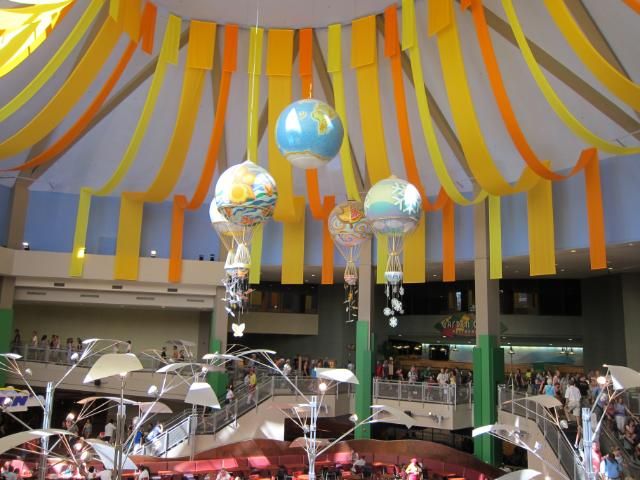 The Fastpass return time was somewhere in the 2:00-3:00 range, so we got a pair.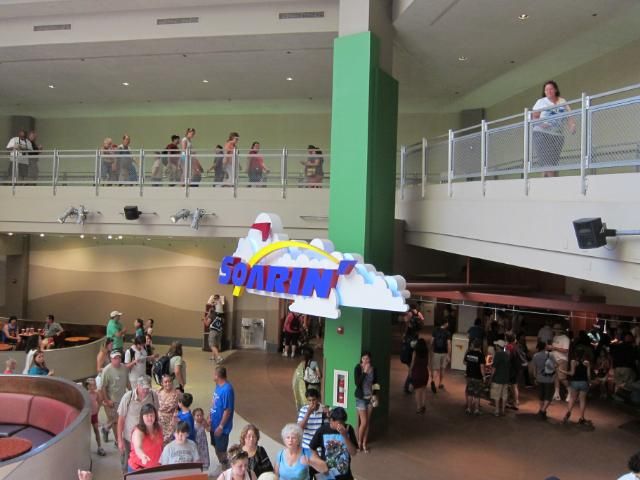 With that goal accomplished, the mad dash part of our Epcot day was out of the way, so we returned to the park entrance.
This was the last day of the Flower and Garden Festival, so we lucked out in getting to see some of the exhibits right before they closed up. Here's the main topiary at the front of the park: Sorcerer Mickey and the dancing elephants from Fantasia.
We stopped for a few Photopass pictures.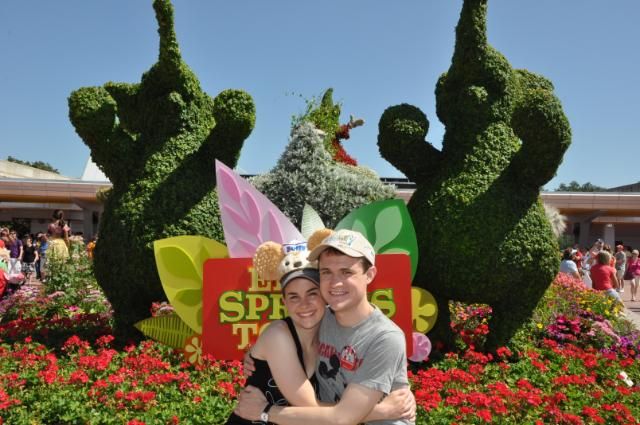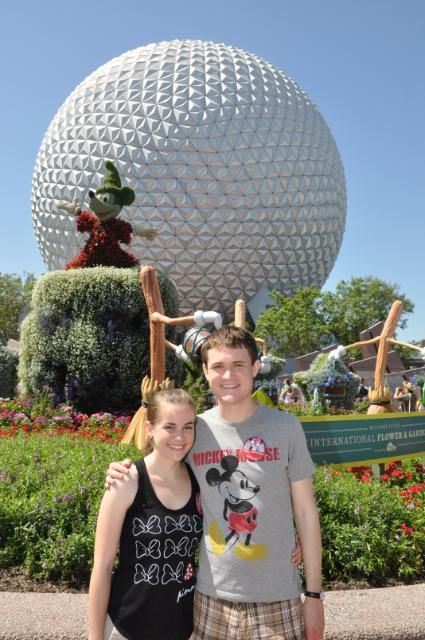 Now we were left with a bit of a conundrum. We wanted to hit as many attractions in Future World as possible, but really didn't care about the order, so we just picked one and started walking.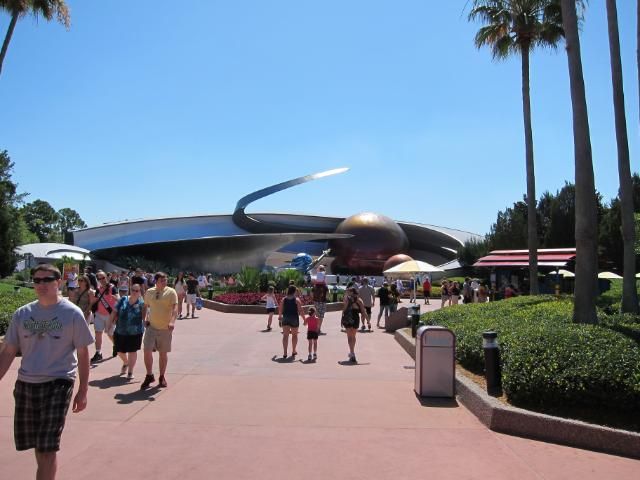 We arrived at Mission: SPACE and immediately chose our line—green team all the way. We went on the orange side once on our trip four years ago, and it was truly the closest I've seen Tracy get to throwing up on a ride. And I didn't feel so hot either. So we've retired our orange team space suits and will be dong the green side from now on.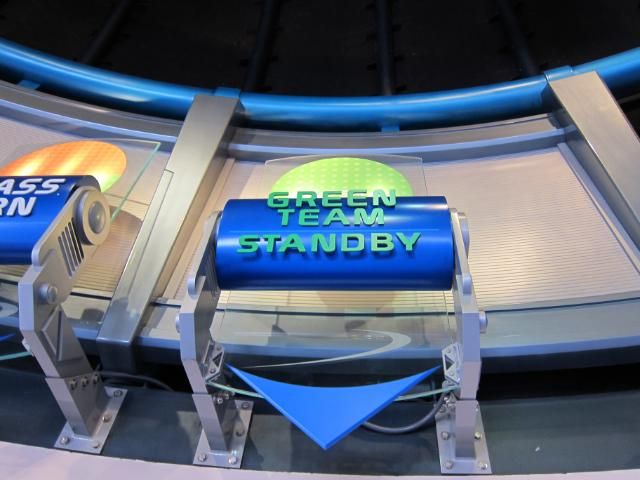 Tracy was unashamed of our choice!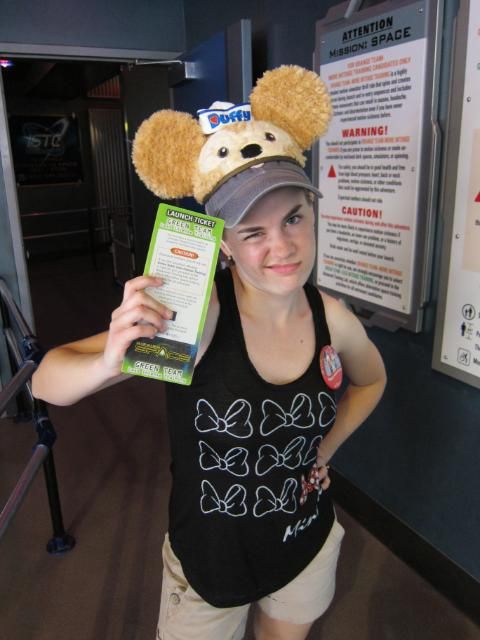 The line for the green side of the ride was nonexistent, so we were immediately able to board our ship to Mars. We also got an entire car to ourselves, which was fun because we could scream all we wanted without worrying about disturbing anyone else. We even successfully hit all eight buttons between the two of us! After successfully landing our ship (who builds a runway on the edge of a crater?), we made our way out through the gift shop, stopping first to record a video postcard to send to our parents.
As we left the pavilion, the Jammitors were playing so we stopped to watch for a little while. They are so engaging and it was very fun.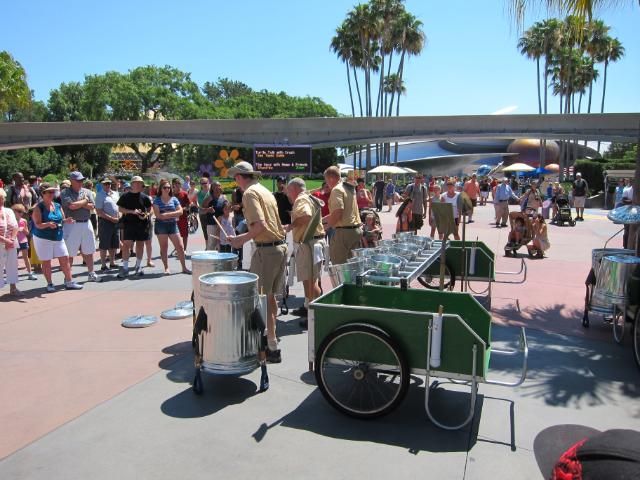 We didn't really know where we wanted to go next, so we checked the wait time board. Living with the Land and The Seas with Nemo and Friends both had waits of 45 minutes or more, so we were left with a quandary. We are not the kind of people who will wait in that sort of line! We decided to cross over to Journey into the Imagination. Neither of us had ever been on it before, but we'd heard so much about Figment from podcasts that we wanted to know what all the fuss was about. On the way, a nice cast member took our picture in front of the fountain.
We got to the Imagination pavilion and it had a 30 minute posted wait!! Keep in mind that this was supposed to be a 1.1 crowd level day in Epcot, but it felt extremely crowded and every ride had astronomical wait times considering it was barely noon. We took a beat and regrouped. We weren't about to wait that long for Imagination either, considering it usually has a 5 minute wait if any. So we decided to check out some of the elements of the Flower and Garden Festival instead.
First up—Bambi's Butterfly House.
This was fun. There were lots of brightly colored butterflies and some nice flowers to boot.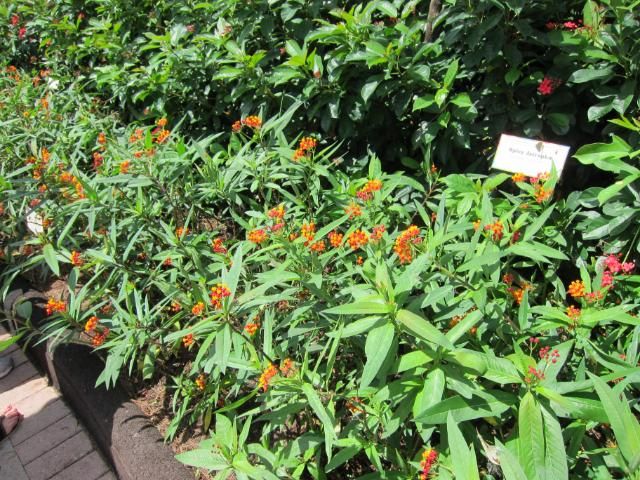 We also love all the characters in Bambi, so these topiaries were fun.
I think that might have been the first picture in which the infamous fanny pack makes an appearance! I'll admit it—we are fanny pack people in the Disney parks. I know it is absurdly nerdy, but I truly don't care. We both have bad backs and necks so we have no desire to lug a backpack around all day, and Tracy never wants to carry a purse in the parks because it's annoying. Instead, I don the fanny pack, and it holds everything we might need in a day, from ponchos to Advil. I very quickly stop noticing it's even there.
After exiting the butterfly garden, we noticed that the Genie was doing a meet and greet over by one of the fountains. He is one of the rarer characters in the park and we had never met him before, so we got in line. It was just in time too, because they cut the line off right after us!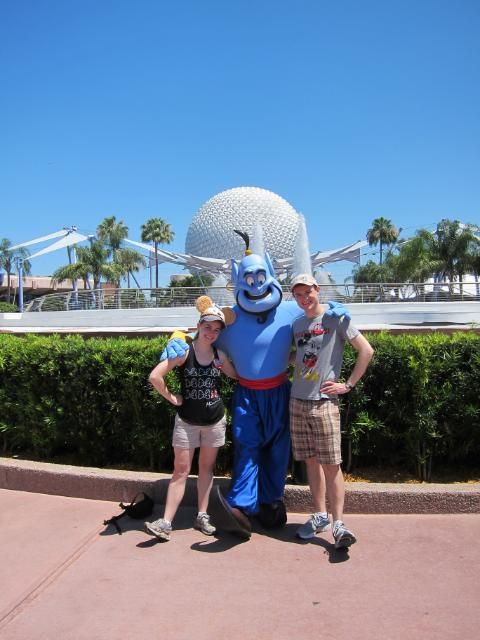 We grabbed another Photopass picture there too. I like this border that was available for the festival.
Next we checked out some more topiaries. Peter Pan.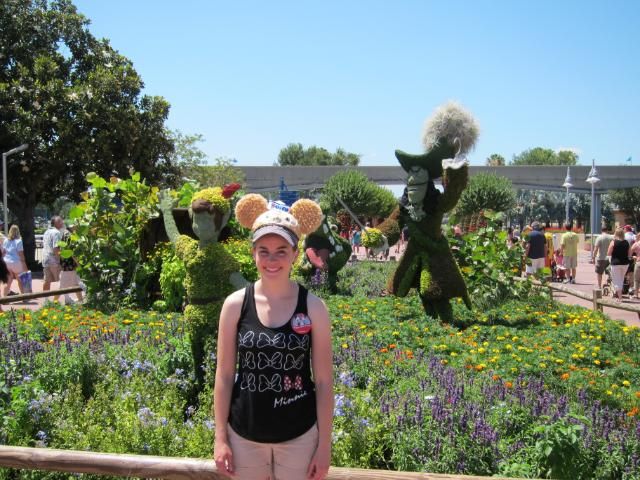 Tick-Tock Croc (aka Mr. Grin)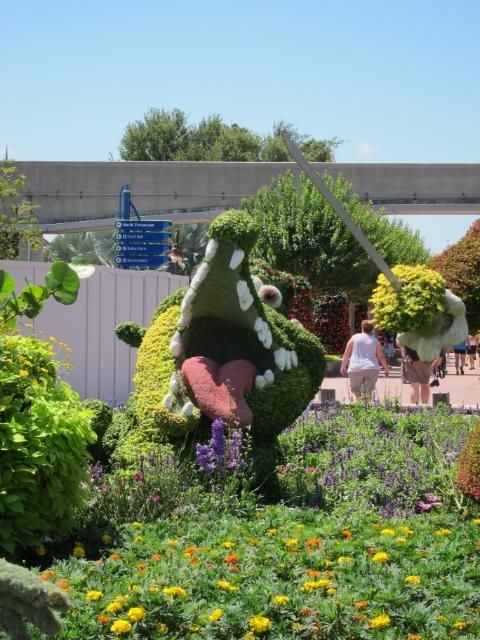 Farmer Mickey and Minnie
And of course, Pluto!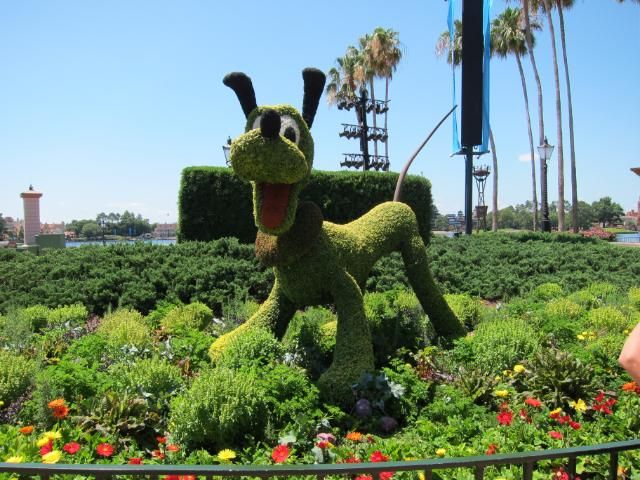 It was starting to get close to lunch time already, but first we figured we had time for one more meet and greet. And we were hoping he would be ECSTATIC to see us!!



Share