Chapter 14
Meet the World
---
(Originally posted July 30, 2012)
Going back into World Showcase in the counter-clockwise direction, we skipped over Canada and hit the UK.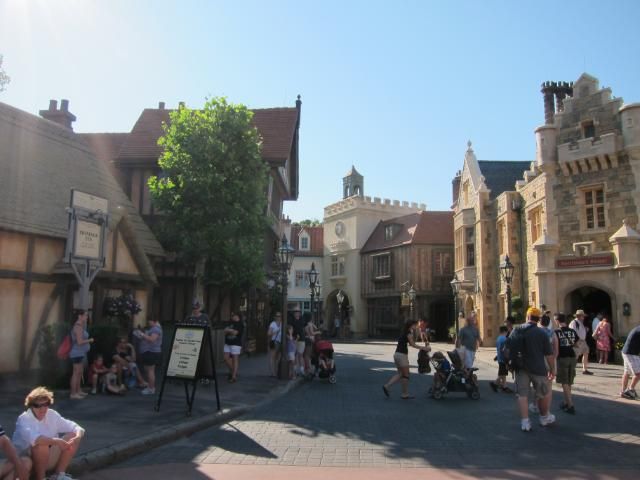 We are counter-clockwise people when it comes to World Showcase, which I didn't know was weird until I started noticing on the boards that most other people do it clockwise. First we checked out the Winnie the Pooh topiaries.
We always seem to be in a hurry when we have toured World Showcase on previous trips, but we wanted to really take our time on this visit. We went around the back of the UK to stroll through the gardens.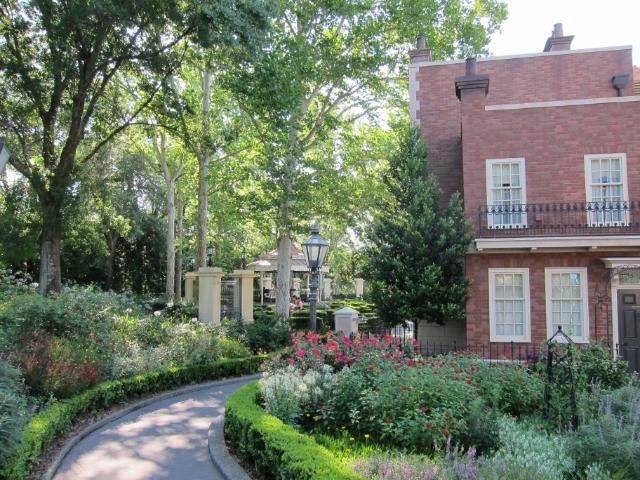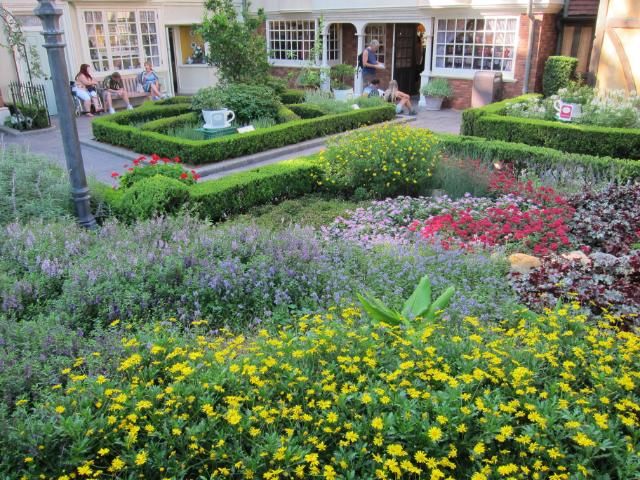 Mary Poppins was out so we took a picture with her. She wondered if we had flown there via umbrella.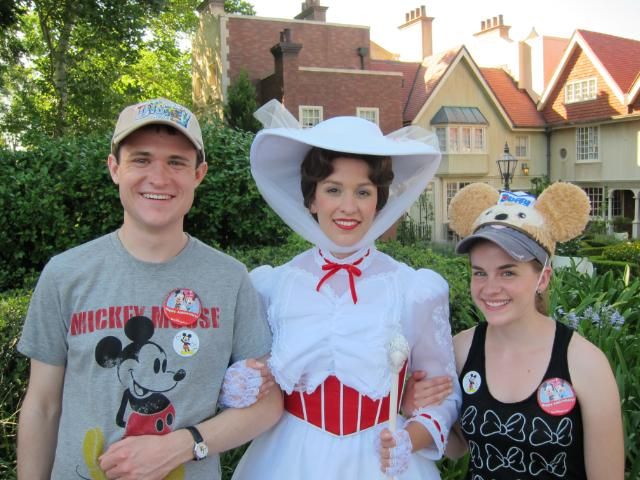 Next we walked across the bridge by the International Gateway.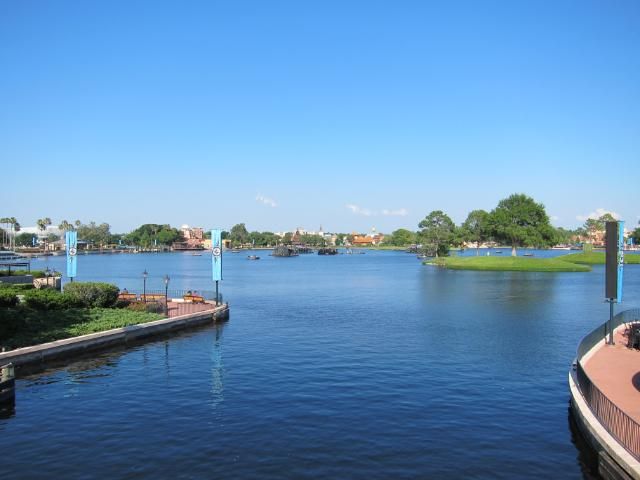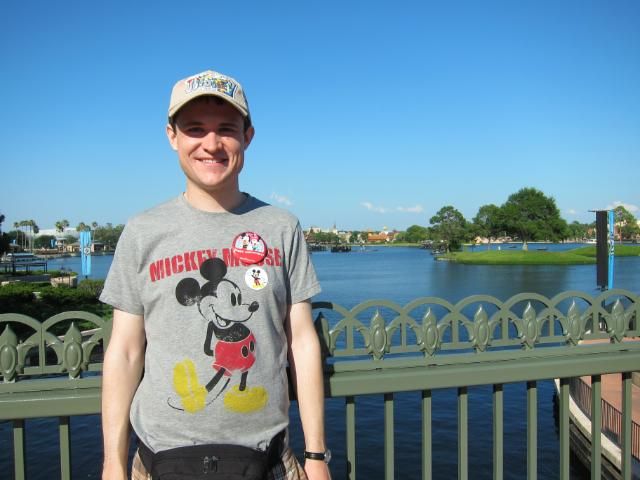 We stopped for a Photopass picture with the Eiffel Towel.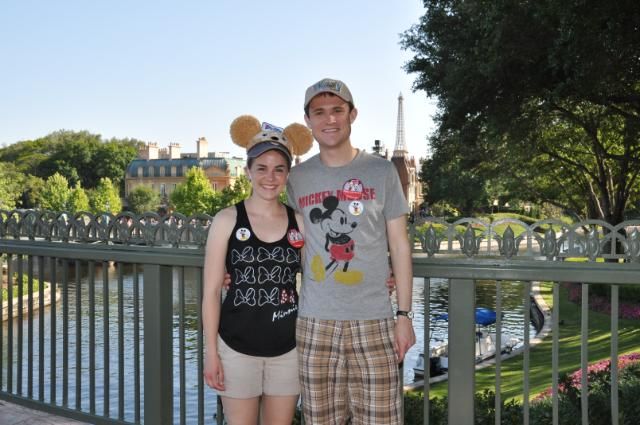 At this point we were getting hungry, so we made our way into France and to the Boulangerie Patisserie.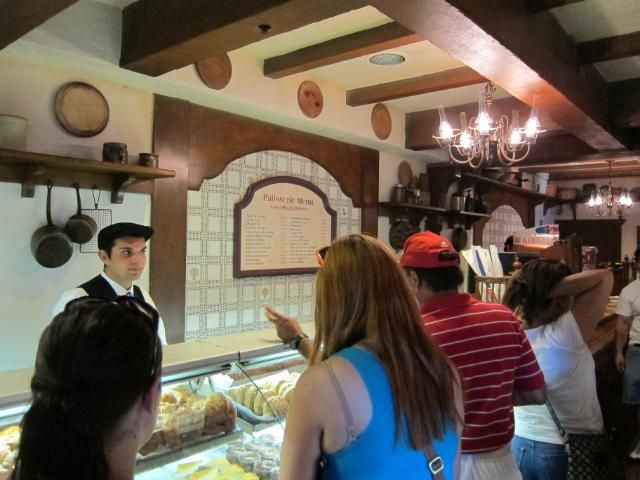 I didn't get a picture of our snack, of which I am very ashamed, but I can report that it was a Chocolate Croissant. And it was delicious. After eating, we posed with the cool fountain.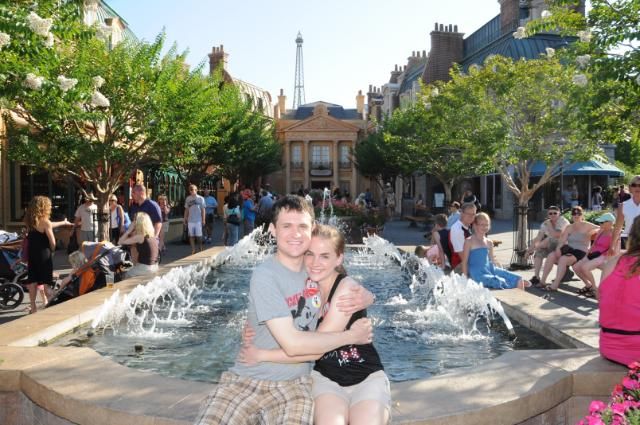 Then we went to meet Princess Aurora. When we met Aurora in France on our last trip, we had just finished taking a picture with her when she went over to her handler and said, "Lady Pamela, may I have a word?" They then quickly went off together backstage. I assume that was our first glimpse of what a face character does when they have an emergency need to go to the bathroom. Now whenever we see Aurora we laugh remembering this.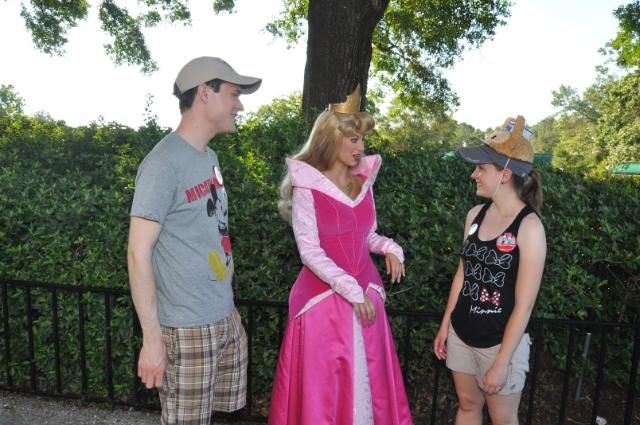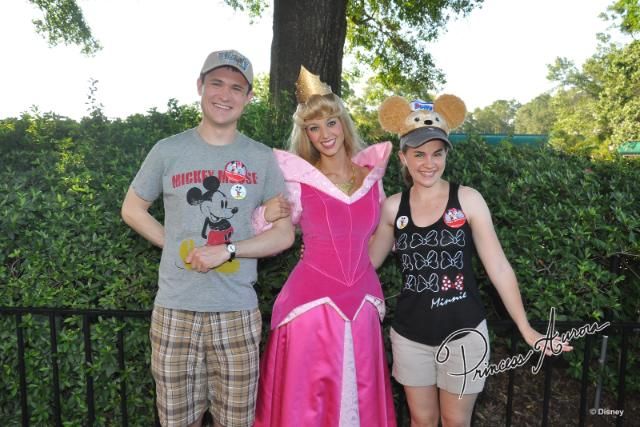 After eating and meeting, we noticed the silhouette artist's stand along the World Showcase lagoon. We liked the smaller size of these silhouettes and decided to get one done!
Sitting and watching the guy cutting out the silhouettes of one another was really weird. Suddenly the paper transformed into something that was unmistakably Tracy! Here's what we ended up with.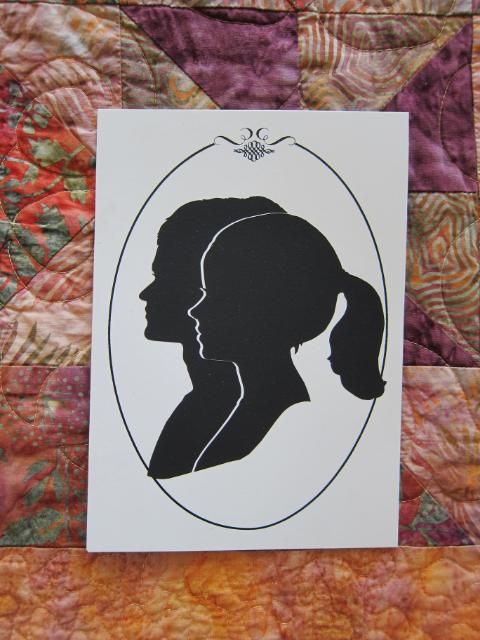 After getting our silhouettes done, we realized it was already about 6:00 and we had only gotten to three countries. We needed to pick up the pace, but there was still more to do in France! First up was trying an Orange Grand Marnier Slush. The Touring Plans Lines app has a chat feature that we read pretty constantly leading up to this trip, and everyone on there SWORE by this drink.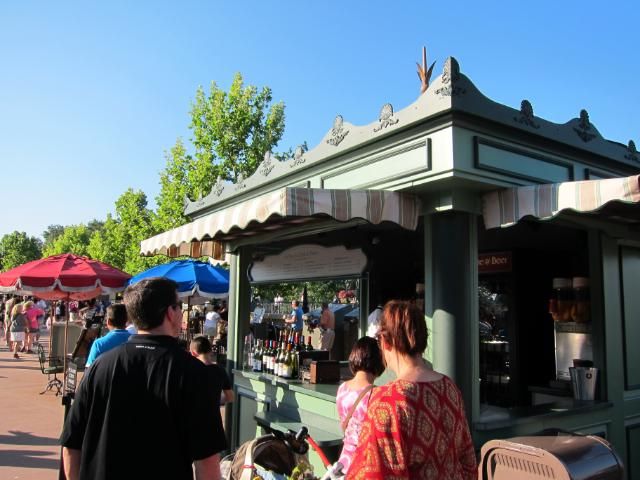 We got one to share because we really weren't drinking for the alcohol, and we asked them to put it in a regular cup instead of the fake martini glasses they usually offer. Someone on Lines recommended that because the martini glasses are a little flimsy.
It was really tasty! I could tell it was pretty strong, though neither of us had enough for that to matter much. Mostly I just liked that it was delicious and didn't taste like alcohol.
While we drank, we waited to meet Marie the cat.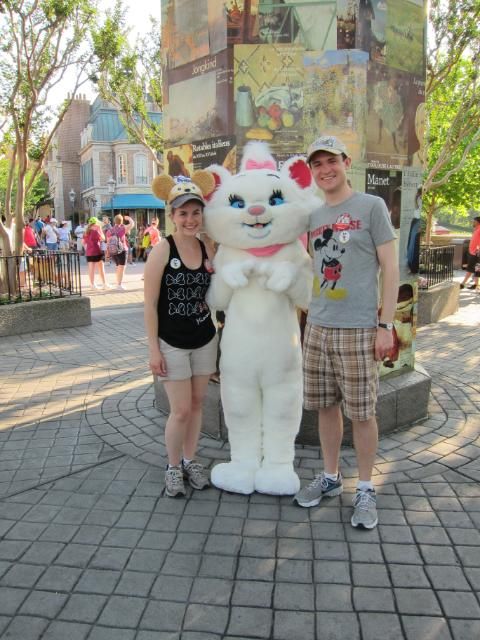 This guy showed up while we were in line.
We finally moved on from France after we met Marie. We passed through Morocco pretty quickly because we knew we'd be back for a meal there later in the trip.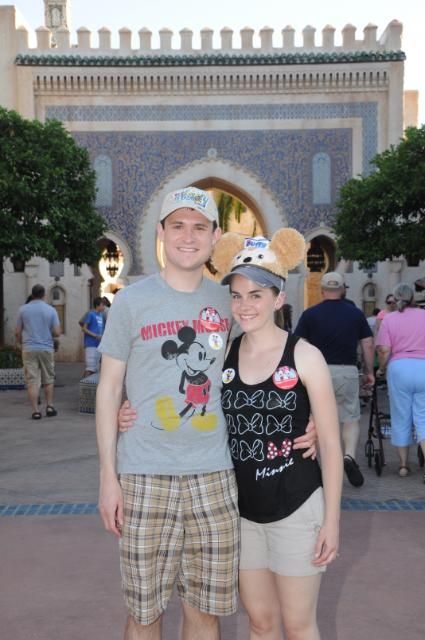 The same held true for Japan.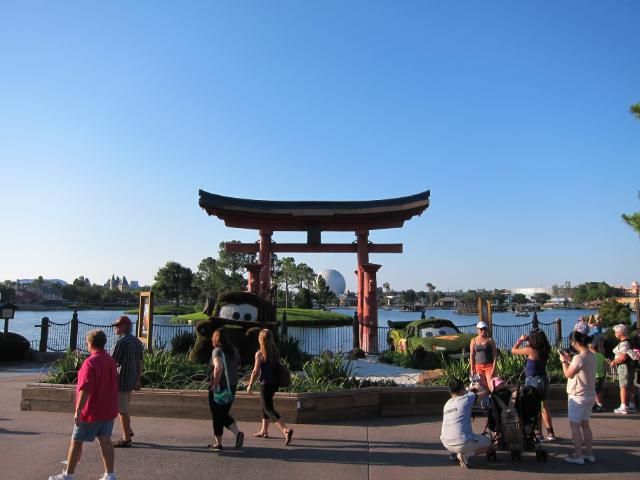 As we reached the halfway point, food started weighing heavily on our minds again, and we were soon ready for the first of a couple dinners!



Share