Chapter 20
A Taste of Disney
---
(Originally posted April 4, 2013)
There are several different topics to cover about the rest of our experiences in November—it was certainly a busy month. Rather than go totally chronologically, I think it's going to be best to hit on each experience as a whole in different chapters. Think of it as one of those movies where you have to piece together what happened via various flashbacks, and then forget that analogy because movies like that are usually annoying.
Anyway, some of the things I need to tell you guys about include: finding an apartment and officially completing our move; living out our plan to try to get jobs with Disney; settling into our new life in Orange County; and, of course, enjoying the number one reason we moved here—to be close to Disneyland and get to enjoy being locals. Of course, I should warn you that even though we were officially in SoCal, it would be a LONG time before we would see the inside of a Disney park.
I guess that's a good place to start. After all, this trip report has gone for several months without any actual Disney content, but that's about to change. First, some context. As you know, we had arrived in Fullerton after our road trip and settled into our room at the Fairfield Inn. We didn't know how long we'd be staying there, but at first we had only booked a few days with the hope that we would quickly find an apartment.
The first day of apartment hunting was… exhausting. I'm sure pretty much all of you reading this have gone through that process before and know how miserable it can be. Combine that with having just come off of a three-day road trip, trying to adapt to a new state where we were often hopelessly lost, and worrying about the imminent phone interviews that (we thought) could possibly determine our next pivotal career steps. But you'll read about all that later. Just know that that was the state of mind we were in when we decided we needed to visit Downtown Disney on our second night in Orange County. It wasn't the parks by any means, but we needed to spend some time in the vicinity of our happy place and remember why this move was (hopefully) all worth it.
After seeing what was, maybe, our fifth apartment of the day, we loaded into the car and directed Daniel to the Downtown Disney parking lot.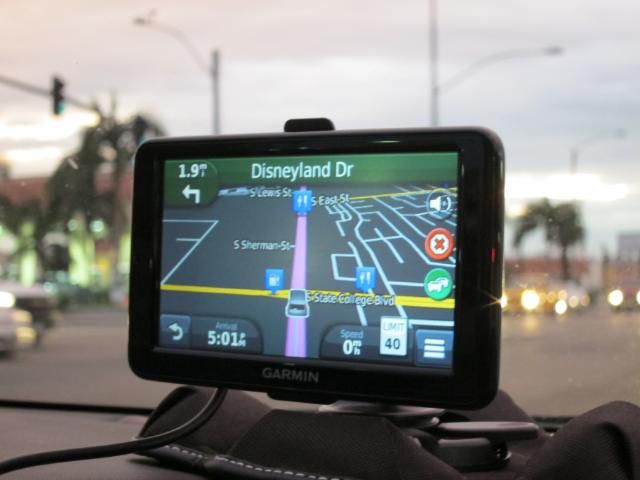 As we saw the street signs start to indicate where we were, we both got excited.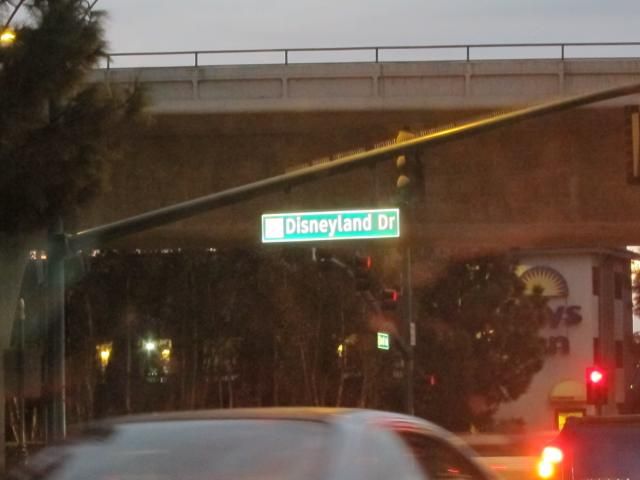 After parking far away in the Lilo lot, we dragged our weary bodies toward the beckoning arch.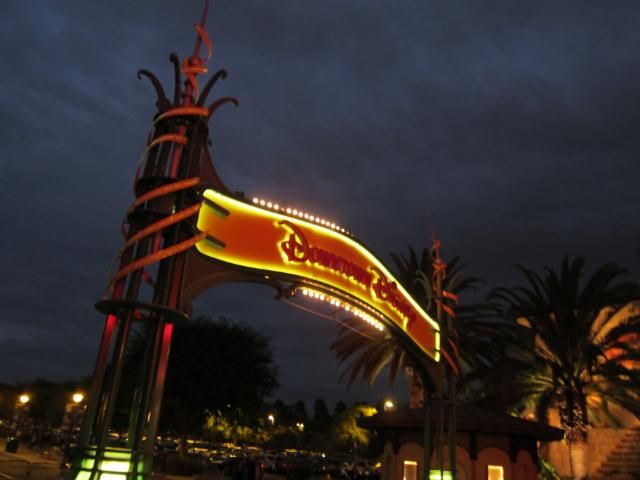 It may have only been mid-November, but already the whole area was alive with the sights, sounds, and (as we would see soon) flavors of the holidays! We were psyched. We had never experienced Disney at the holidays before and it was definitely one of the things for which we were most excited.
Despite being here, we still weren't totally "feeling it." Tracy was, quite understandably, tired from driving—which we had basically spent another whole day doing—and was less than excited for her phone interview the next day. She had more pressure on her for it to go well because we knew I probably couldn't really work a job at Disney in my current state anyway.
Our first goal was to get more into the Disney spirit, and as we walked around the stores, I was glad to see that happening quickly. We started off in Marceline's Confectionery, where all the treats being made in the window were taunting us.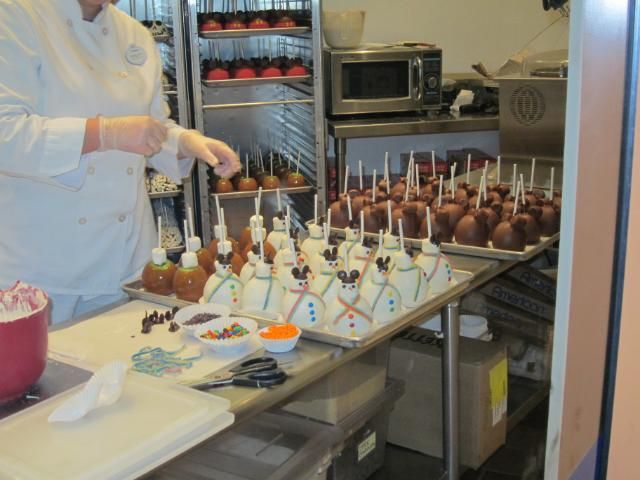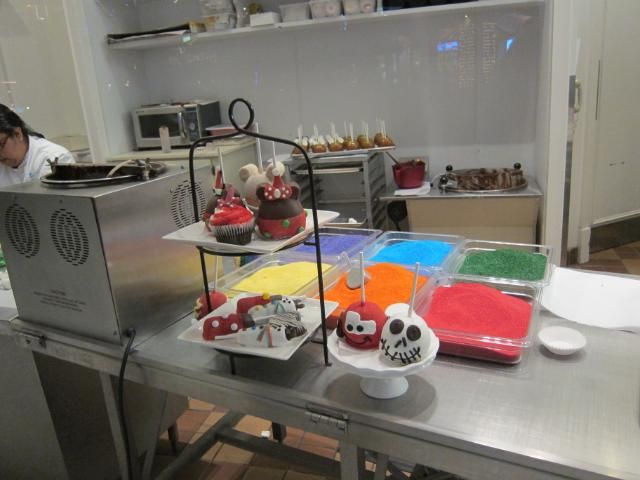 Inside, everything was Christmas candy, and we wanted all of it. Unfortunately, we knew our means didn't exactly justify spending that sort of money, so we just admired everything.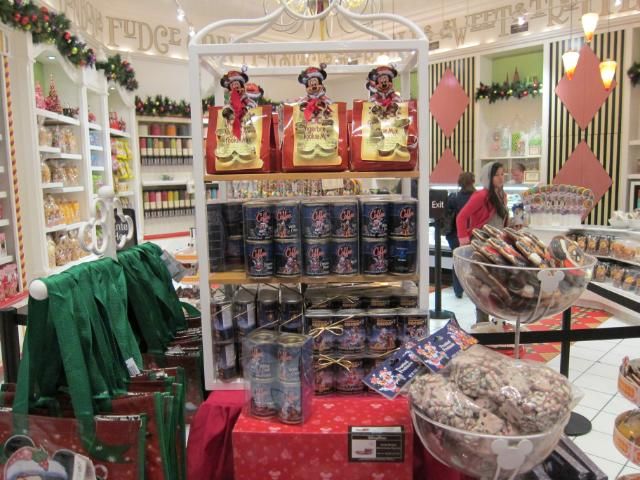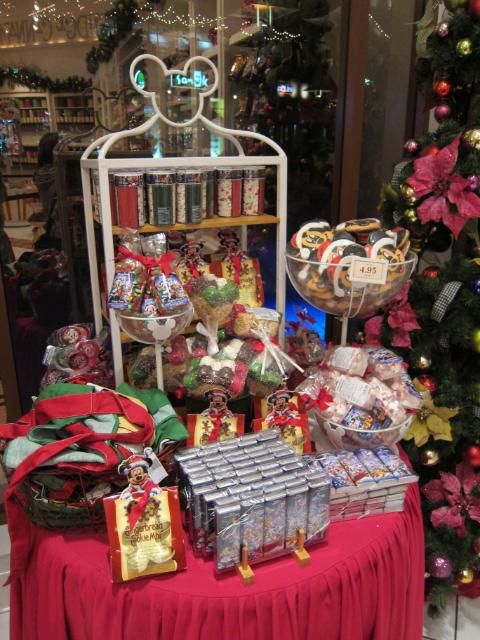 We stepped back outside and were excited by all of the trees covered in brightly-lit baubles.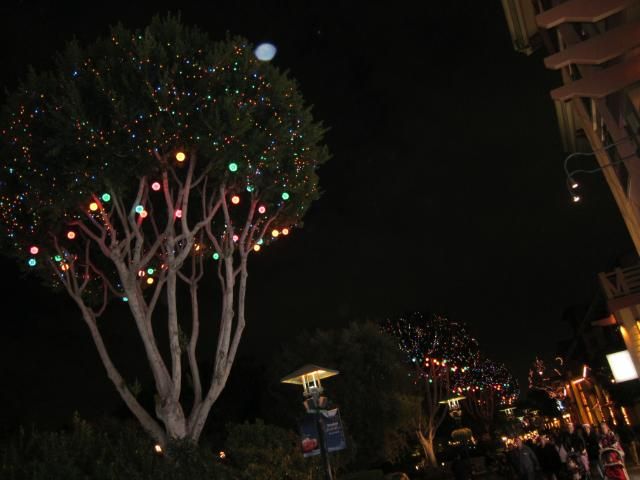 Our next stop had to be World of Disney.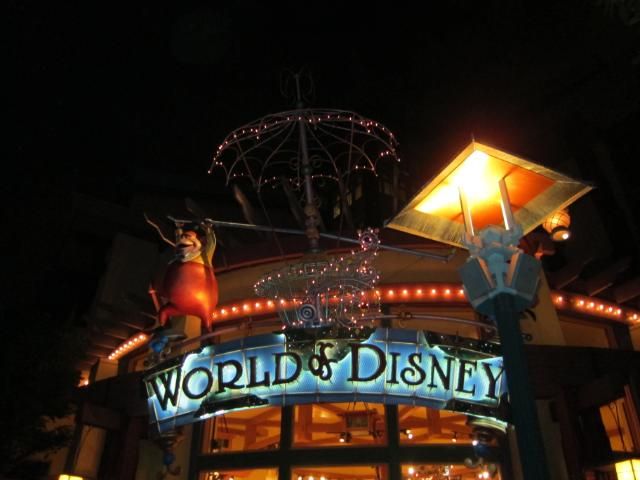 There was so much that we wanted here. Tracy immediately gravitated toward the Duffy wristlet that she's had her eye on for ages. She was sad how expensive it was.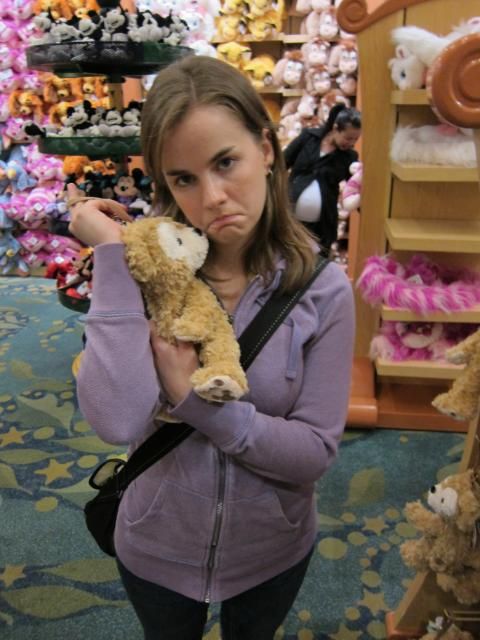 We also liked his new wintery outfit.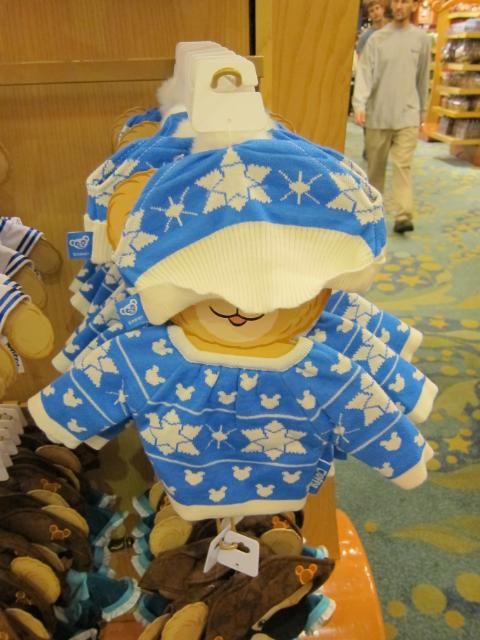 The Duffys are all next to the pillow pets, and we were taken with all of them, but Dumbo was our obvious favorite. Again, so expensive, but we decided "maybe someday"…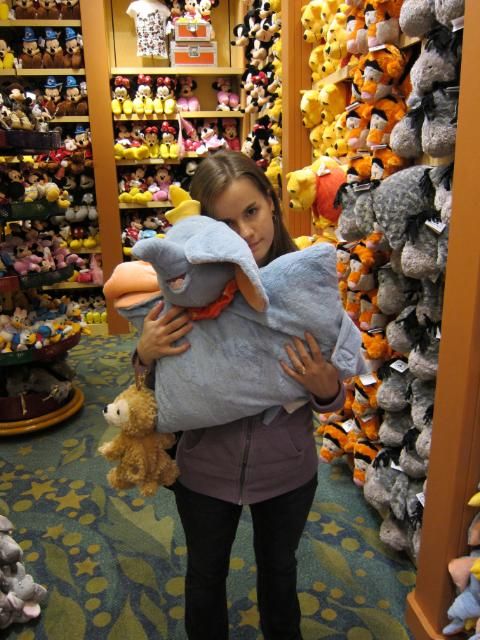 After torturing ourselves for a little too long, we left World of Disney and returned to the bustling main thoroughfare.
We hit up the Lego Store next.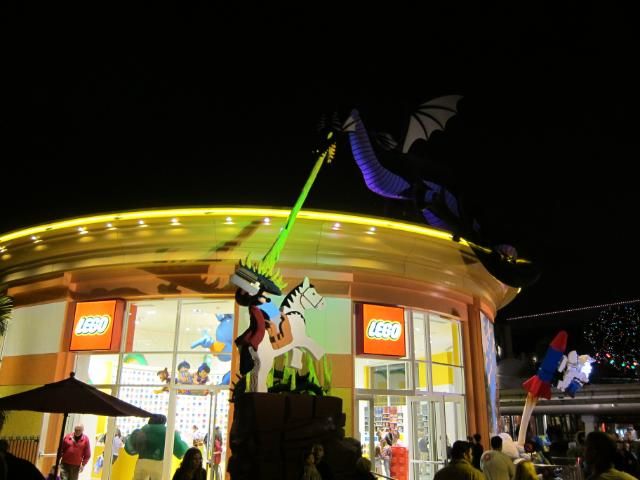 I was never particularly a "Lego person" in my youth, but all the giant Disney structures still fascinate me.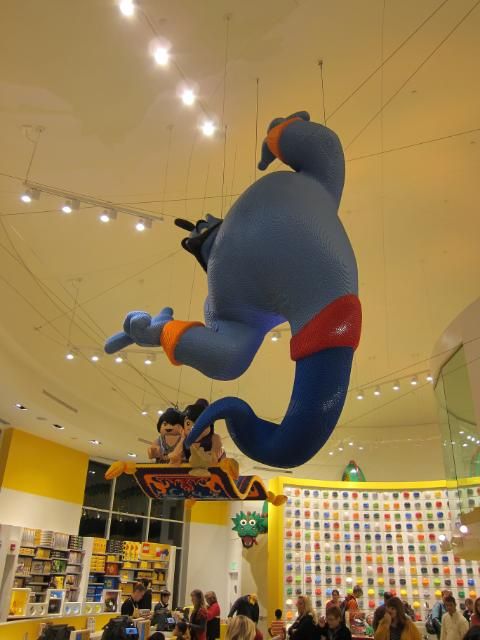 There was also a big Gandalf.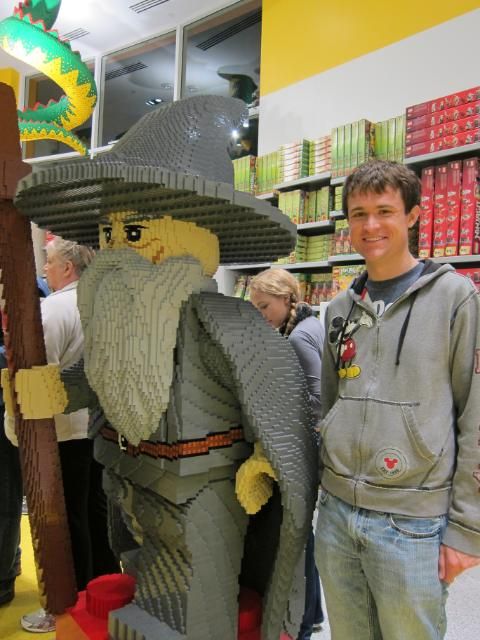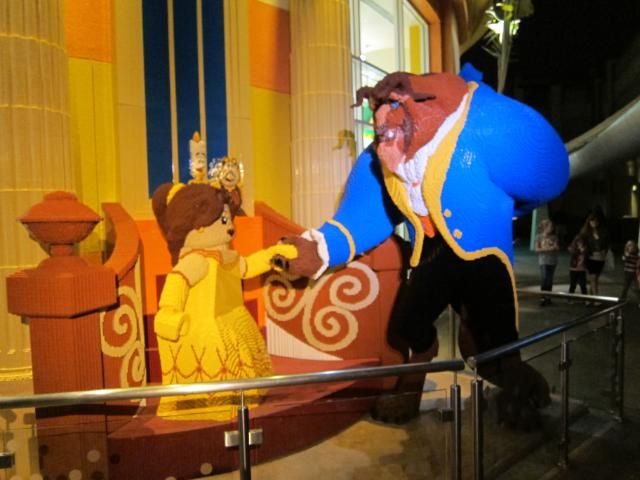 Finally, we made our way to the newest hotbed of activity in Downtown Disney, the newly-opened Earl of Sandwich.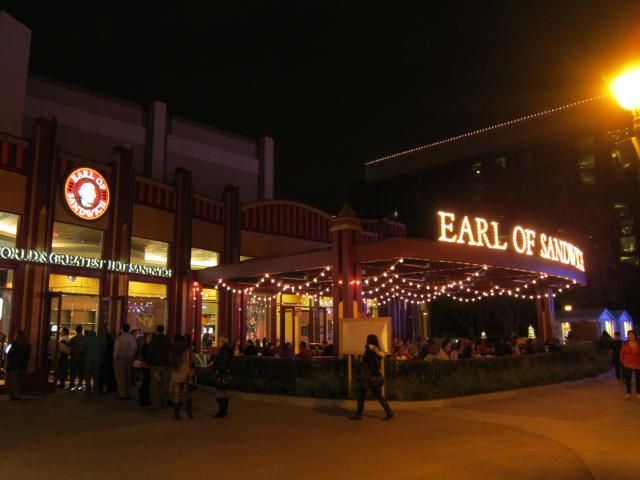 We were so excited to have an Earl at Disneyland since it's one of our favorite things in WDW's Downtown Disney (or should I say "Disney Springs…?"). We hopped into line.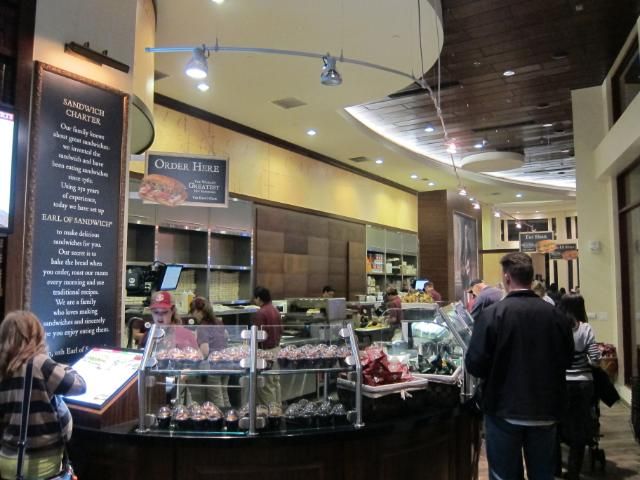 Since this was officially "the holidays," there was never a question in our minds as to what sandwich we were going to get. We had never tried it before, but the Holiday Sandwich had always gotten such rave reviews that we knew it was the obvious choice. We got up to the front and ordered. Our one change to the sandwich was that we got it without mayo. Neither of us are really "mayo people" anyway and I kind of think having it with this combination (especially the cranberry sauce) sounds disgusting.
Our buzzer finally went off and we were rewarded with our first "Disney food" of the new phase of our lives.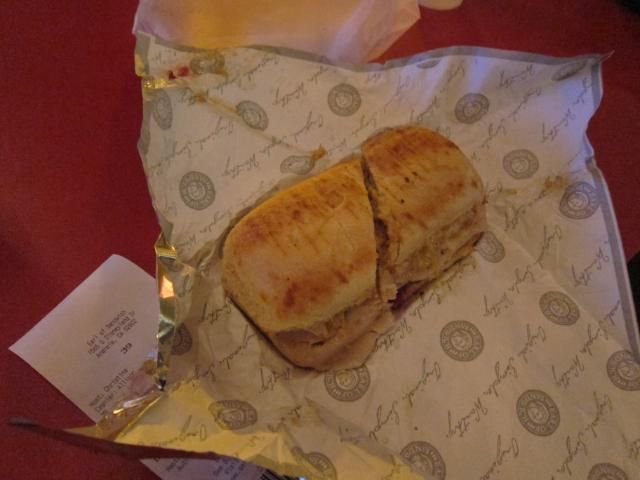 It. Was. Delicious. Everything it was cracked up to be! We split the sandwich, with the plan to get dessert a little later, and it was gone in a flash. The chips were good too.
After we were done—and were now in considerably better moods than when we arrived—we stood up and walked back through Downtown yet again. We watched all the people skating on the ice rink.
Since our half-sandwiches hadn't exactly filled us up, we headed back to Marceline's pretty quickly to grab dessert. We knew that once we tasted that Disney chocolate, we'd feel like we had officially made it home.



Share