May 21, 2012
Chapter 17
It's Called ANIMAL Kingdom For a Reason
---
(Originally posted July 31, 2012)
6:40 came really quickly. Those Disney beds are very comfortable and I slept like a rock. Rolling out of bed to answer the phone—"Good morning, NO SLEEPING!"—I got up and started getting ready. This time for breakfast, we made packets of oatmeal in the room. We used the coffee maker to boil water and then mixed in oatmeal in the cups. It was a bit of ingenuity that saved us lots of money on breakfasts throughout the trip. After getting dressed and sunscreened, we got out the door a few minutes later than we'd hoped. The resort grounds are just beautiful in the morning.
We walked over to French Quarter and our bus pulled up pretty quickly.
That's right, it was Animal Kingdom day! The bus to Animal Kingdom took a while. Between them loading a wheelchair on and it being the most remote park, we pulled up at about 7:58, literally a couple minutes before rope drop for Extra Magic Hours.
We made our way through the turnstiles and started to make our way through the many winding pathways of Animal Kingdom.
We caught our first glimpse of the Tree of Life. How magnificent is that park icon?
We found our way to our destination. Africa!
Our first ride of the morning was Kilimanjaro Safaris. We always try to do the safari first thing because we tend to see more animals when they've just been let out into the reserve and it's not too hot yet.
The line was basically non-existent, so we got through within about 5 minutes. Tracy was wearing her zebra hair bow to celebrate Animal Kingdom day.
I donned my old Pluto hat.
We got put in the front row of the truck and started off on our safari!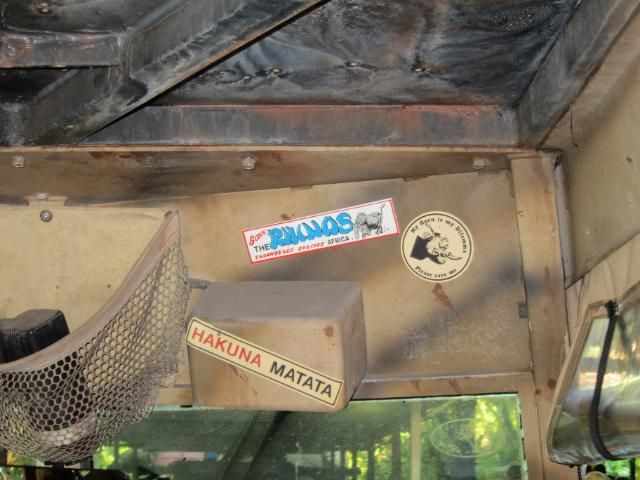 I love the "no dancing" sign.
We know the safari pretty well after all these years, so as we started moving Tracy guessed that the first animals we would see would be either an okapi or a bongo.
Bongo it was! We got several good animal sightings on this safari.
Our guide for this safari was pretty good. She definitely knew what she was talking about, though the spiel sounded a little bit by rote. I love entering the sweeping savannah.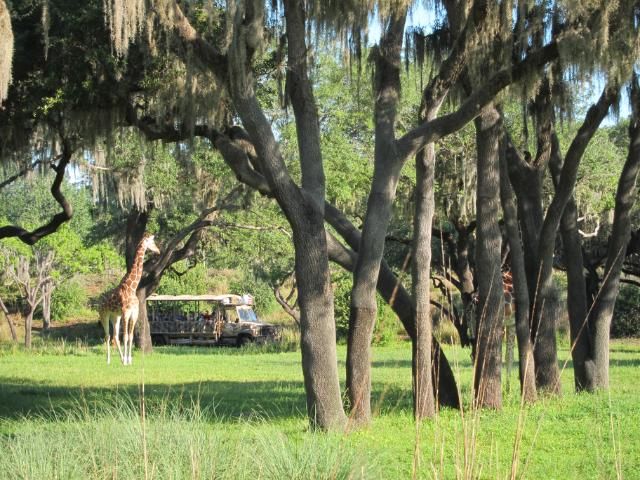 I missed the storyline of the safari with Little Red now that it's gone. I also really miss when the bridge used to shake. At least they didn't get rid of the song on the radio, which is another of my all-time favorite pieces of park music. I love elephants.
This was the first safari we've had in a while where the white rhinos didn't block our path.
In the morning, the lions are actually out!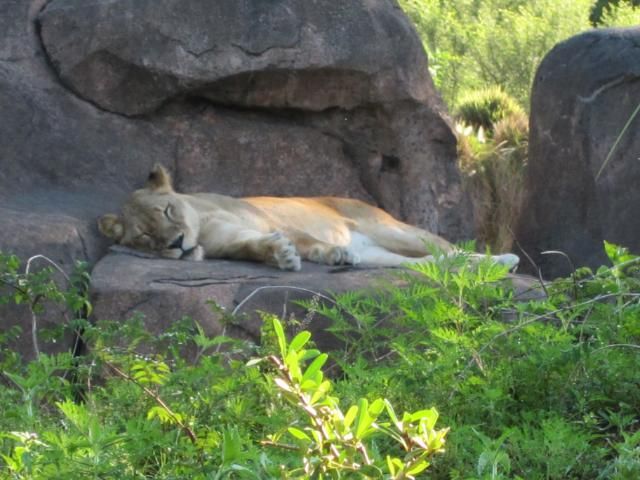 These guys are the addax. They caused a lot of trouble later on in this day as you'll come to see.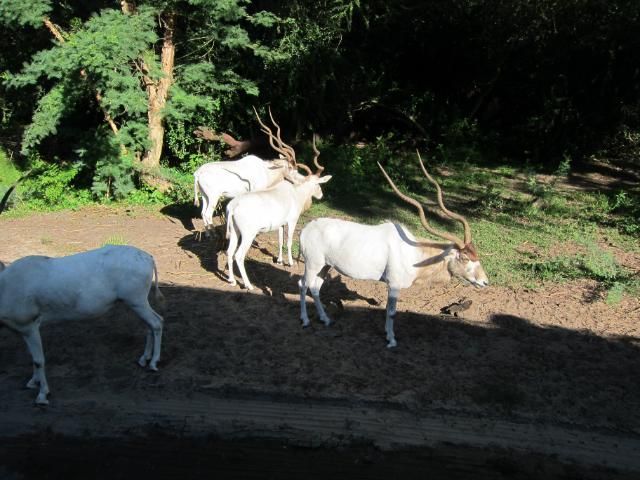 All in all, this was a good safari! Animal Kingdom is one of my absolute favorite parks because I love animals. I never understand when people complain about the lack of exciting E-Ticket rides in this park because that's not the point of it. The park is meant to celebrate nature and its wonders, and that's what sets it apart from the other parks and makes it so exciting!



Share