Chapter 78
A Foolish April
---
Previous Post | Next Post
Table of Contents
(Originally posted October 19, 2013)
April 1-5, 2013
April was pretty uneventful when it started, especially when compared to everything we did in March. There wasn't even anything very foolish about April Fool's Day, though I did take this picture of Crooky playing with a string.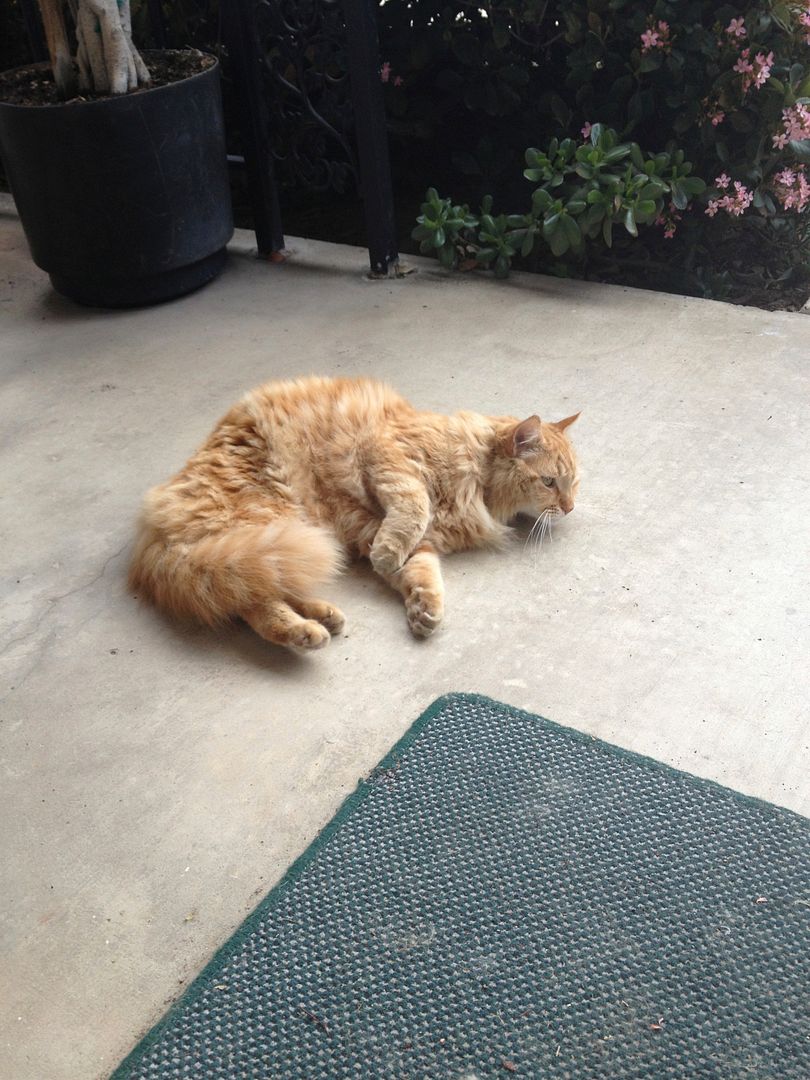 On Tuesday, we returned to the parks. After parking at Downtown Disney (I know, would we ever learn?), we rode the Monorail into Disneyland, and we were sitting next to a family who kept referring to the "Autotopia." We had to do our best to keep from laughing.
We rode "it's a small world," and I noticed how much I like this lion.
Next, we rode the Carrousel (and just missed getting Jingles) before making our way out of Fantasyland because it was closing down for the fireworks. We went and rode the Haunted Mansion, but then we just decided to head out. The crowds were too crazy and I had forgotten the GAC at home, so there were very few rides with lines short enough for me to wait.
As we left Downtown Disney, we saw this snail who was trying his hardest to get out of the middle of the walkway.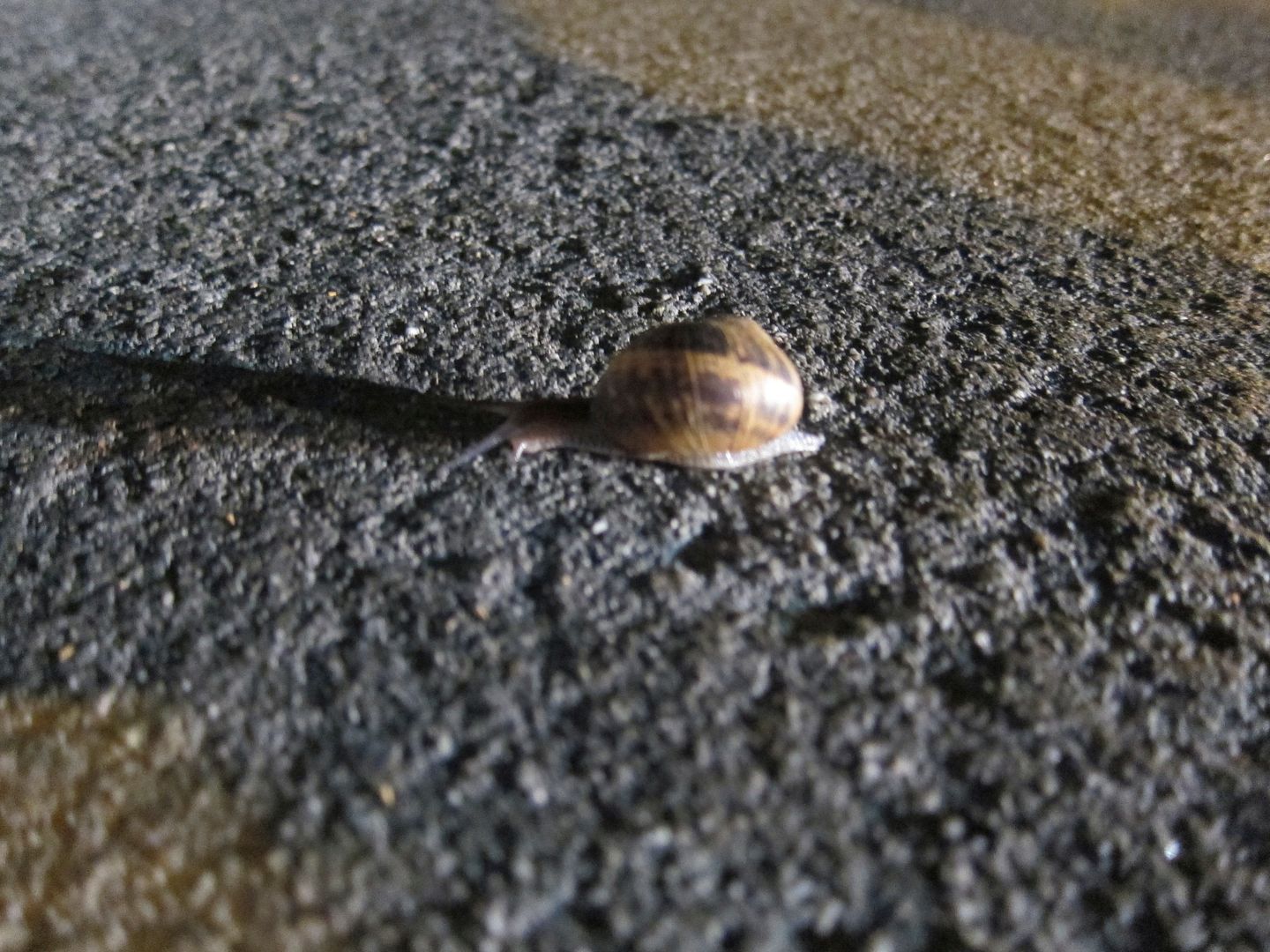 He was truly moving at a snail's pace, but Tracy and I couldn't remember ever seeing a snail before (pretty sure there aren't any in CO), so we thought he was kind of cute. It hadn't been the most exciting evening in Disneyland, that's for sure, but at least it ended well.
The rest of that week took a turn for the worse. On Thursday at around lunchtime, I started to get a little bit of a headache, and by mid-afternoon, I was down for the count. I had lots of "flulike" symptoms, including fever, headache, chills, and body ache, but it never got bad enough for me to think I actually had the flu. By the end of the day Friday, I was already starting to feel a little bit better (though still pretty bad).
Unfortunately, since I was still feeling bad on Friday, I missed the opportunity to go to a party Tracy's company was having at the office to celebrate a big tech milestone. I was really bummed because it was going to be my first chance to meet her coworkers, but I probably wouldn't have made a great first impression in my sick stupor anyway. Instead, I stayed at home while Tracy was enjoying the party. I did get up enough energy to go for a little walk around the courtyard and pet our friend Twilighty at least.
While at home, one of my new favorite pastimes was trying to get better at drawing Disney characters. Here is the drawing I did while I was sick of the Siamese Cats from Lady and the Tramp.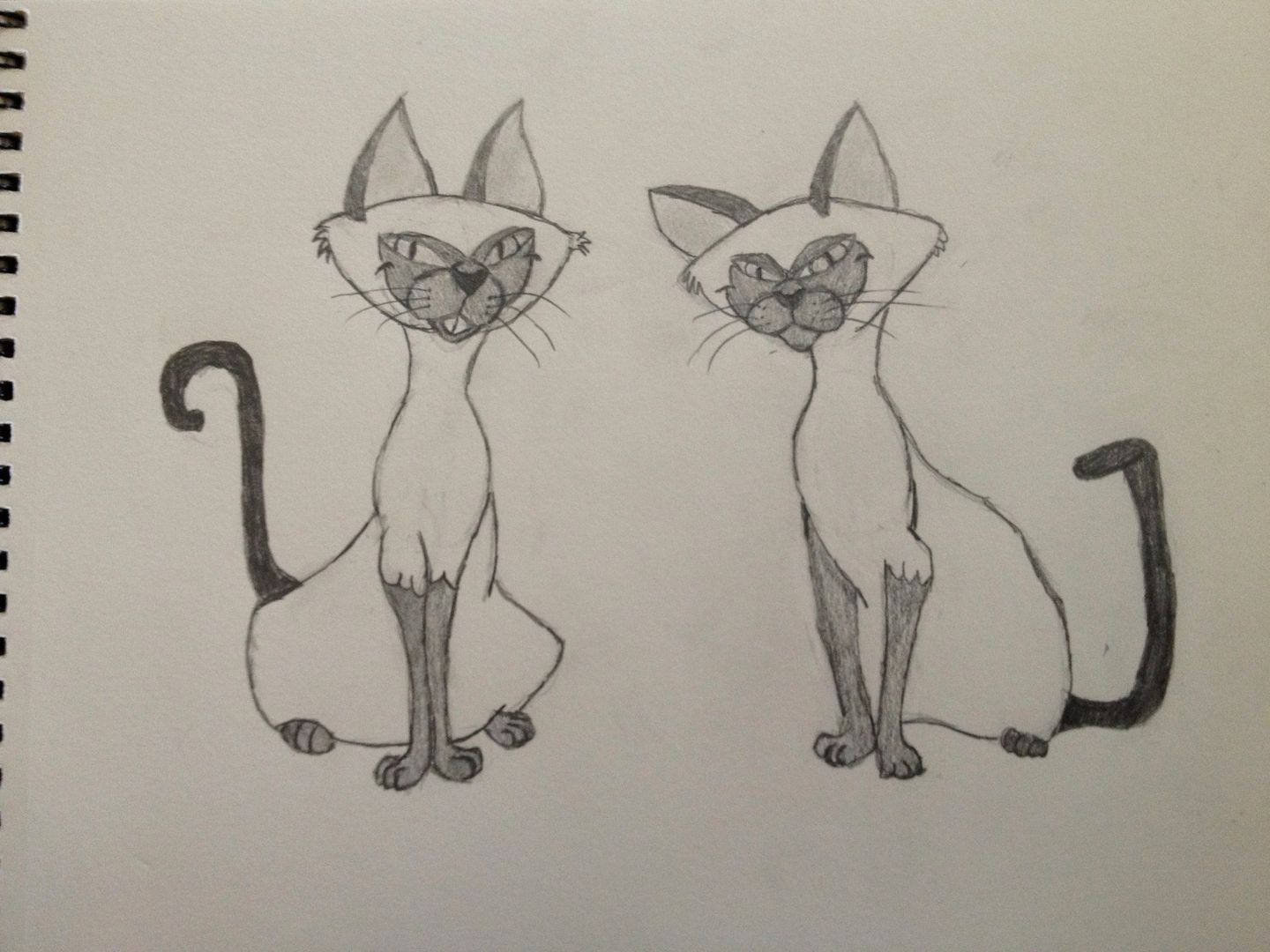 April 6-7, 2013
On Saturday, I was feeling well enough to go back to the parks (though it would still be a few days before my cold was completely gone). We were excited, because the four straight days without Disneyland had been the longest we had gone without going to the resort since we got our passes.
After parking and heading to DCA, we looked for Francisco, but he was nowhere to be seen. Riding Soarin' Over California was a very sad experience for me because my nose was so stuffy that I couldn't smell any of the effects—and I LOVE the smells of Soarin'!
We rode Toy Story Mania, Jumpin' Jellyfish, and The Little Mermaid before leaving DCA and hopping to Disneyland. Once there, we rode Buzz Lightyear, and I did terribly while Tracy got her new high score.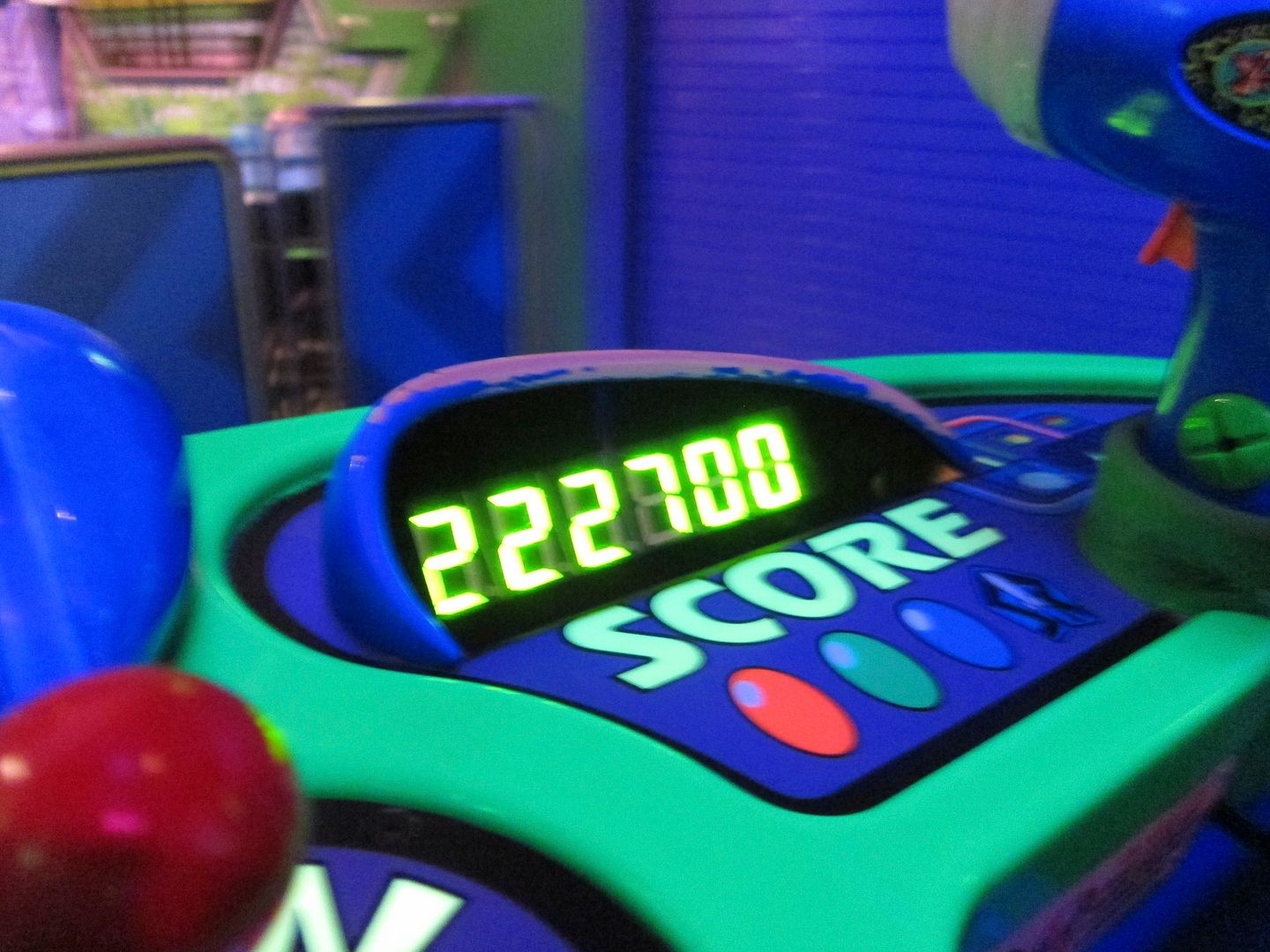 We walked over toward the castle and noticed that the Evil Queen was out for a meet and greet. We had never met her before, so we headed over. I feel like the villains are always a little more comfortable talking to adults than some of the other face characters, so we had a nice interaction.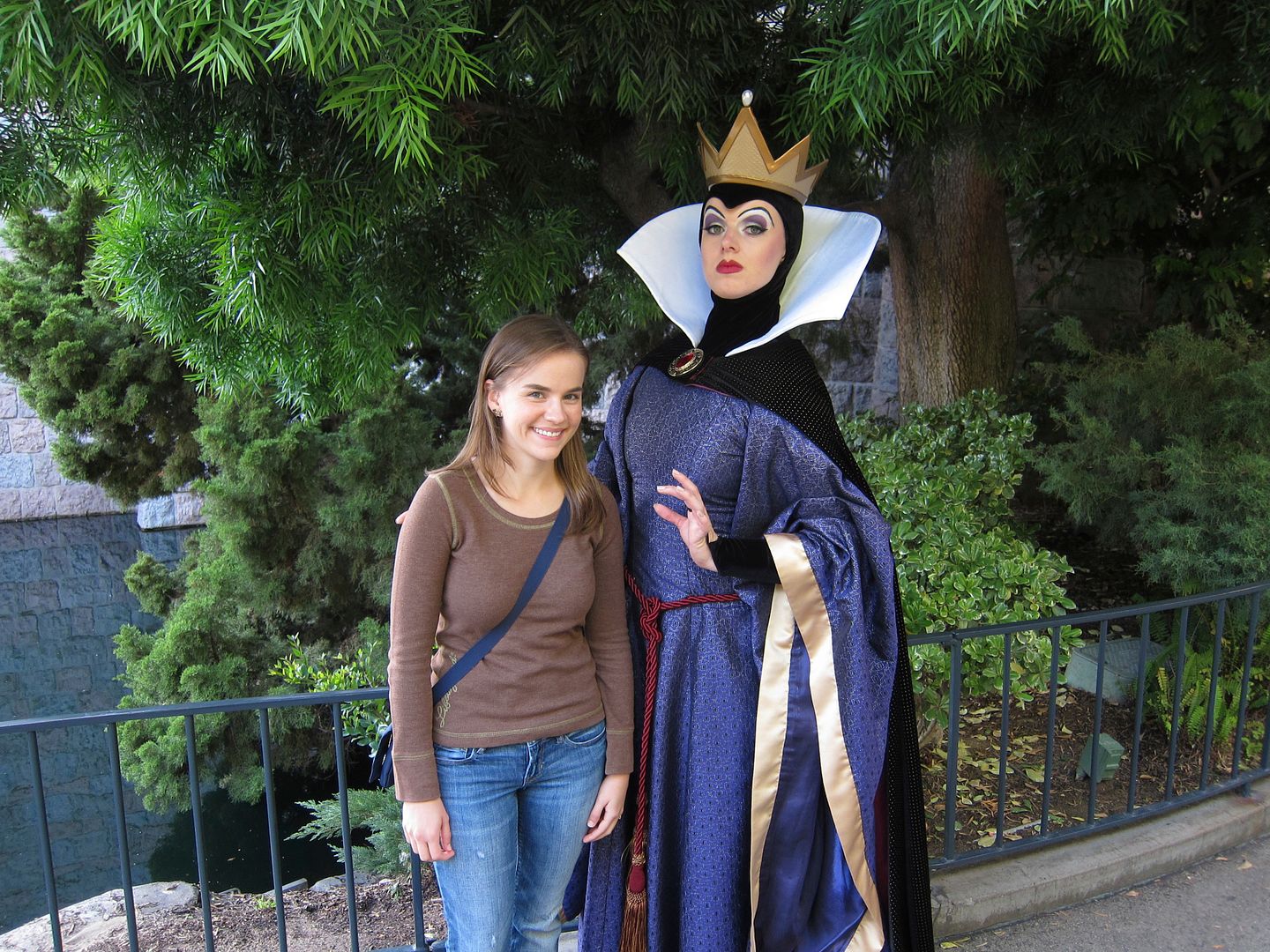 I was fading quickly as this had been my first time out of the house since getting sick, but I was still determined to check if Pancho was out.
Unfortunately, by the time we made it back to Big Thunder Ranch, it had closed for the day. We walked back through Fantasyland and rode Alice in Wonderland before heading home to rest.
On Sunday, we lay pretty low as well, and by the beginning of the week, I was starting to feel better.
April 8-12, 2013
We went back to the parks on Monday after work, but we didn't realize they were closing at 9:00 that night, and we didn't arrive until about 7:30.
Entering DCA through the Grand Californian entrance, we immediately noticed that the crowds were much lighter than they had been for the last several weeks. It seemed that the Spring Break crowds were officially gone. For some reason, though, the one ride that had an especially long line this evening was Jumpin' Jellyfish. I guess the secret was out…
We rode the tandem version of the Silly Symphony Swings and much preferred it to going solo. I think when you have the weight of two people, the swings bounce around a little less, which made us less ill. Continuing our trek around Paradise Pier, we hit the Fun Wheel next, and the crowds were so light that we got our own car.
There were (shockingly) not long lines at all over at King Triton's Carousel, so we took a spin.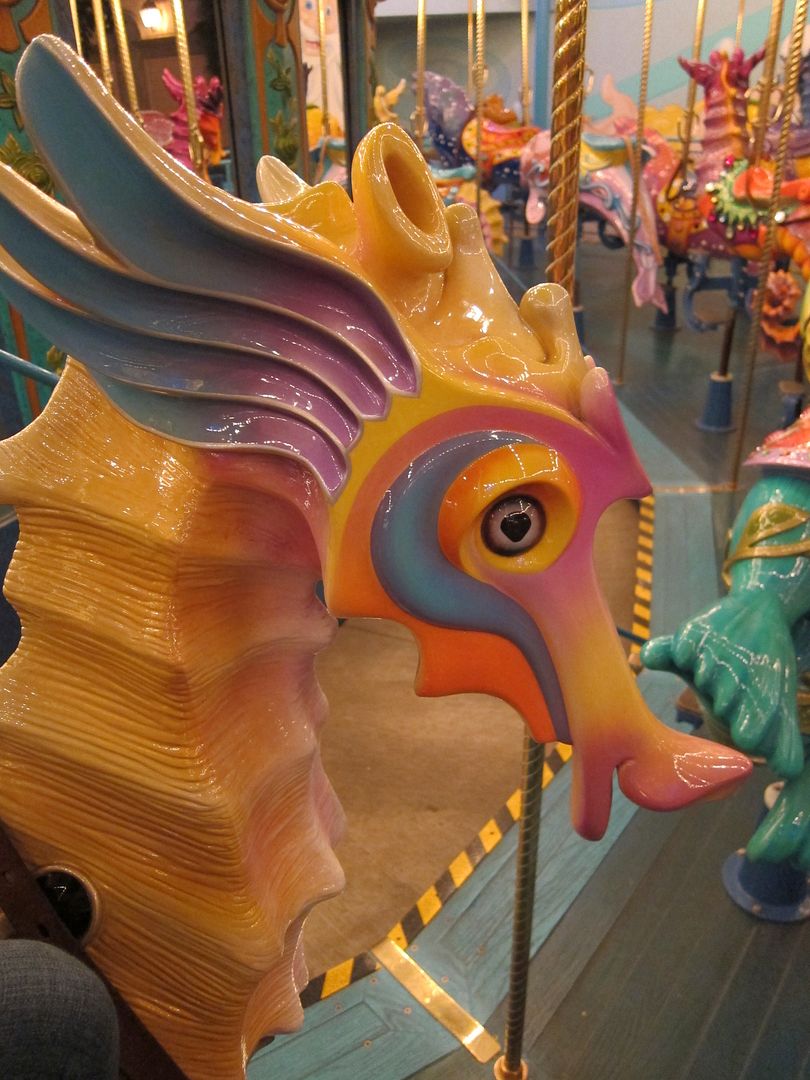 Yup, all these poor sea creatures in front of us were empty.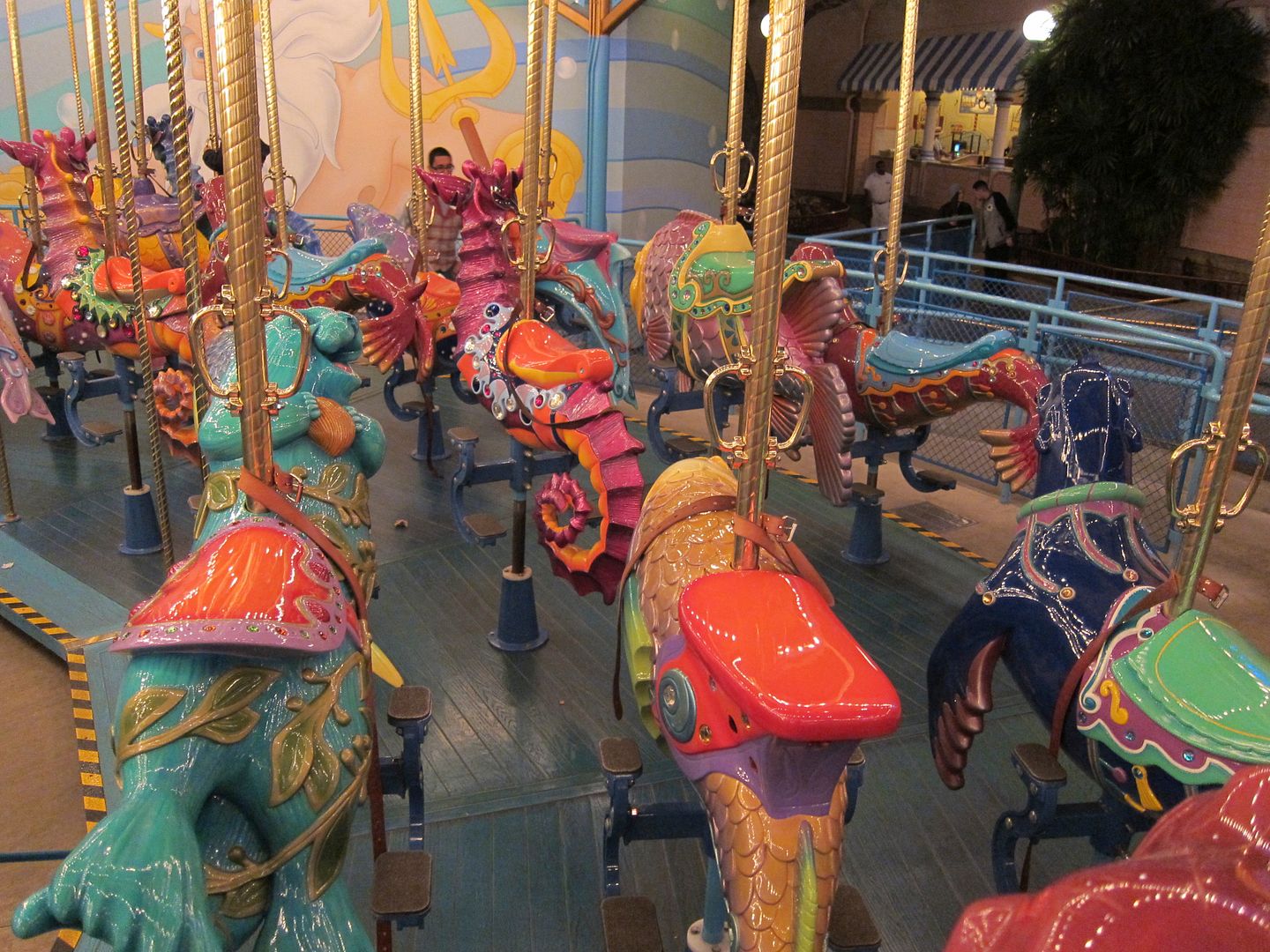 We decided to take the Bakery Tour for some bread, and were a little sad when the cast member was skimpy with his samples—he had a huge bag of bread remaining, and the park was only open for another half-hour.
As we circled around to Radiator Springs Racers, the stand where we would usually get our GAC return passes had already closed up shop for the night. Apparently, this fact indicated that we could go straight into the Fastpass line. As we stood in line, I remember everything smelling very strongly of sulfur. It was as though someone had just set off fireworks in the line with us. When we finally boarded and got away from the smell, we got Guido's side and lost.
By now, the park was about to be closing—though we had done quite a bit in an hour and a half. We made our way toward the exit via Condor Flats, and we were excited to see Francisco back in his usual spot, asleep.
The next evening, we went to the parks immediately after dinner and were excited to spend a good amount of time in Disneyland for the first time in over a week. We couldn't remember the last time the park had been so empty—and we LOVED it!
As we made our way down Main Street, they were just starting to get ready for the parade, so we veered away from the route and went to the west side of the park instead. The Sailing Ship Columbia was just docking in Frontierland, and we had never been on that attraction before, so we decided to give it a go.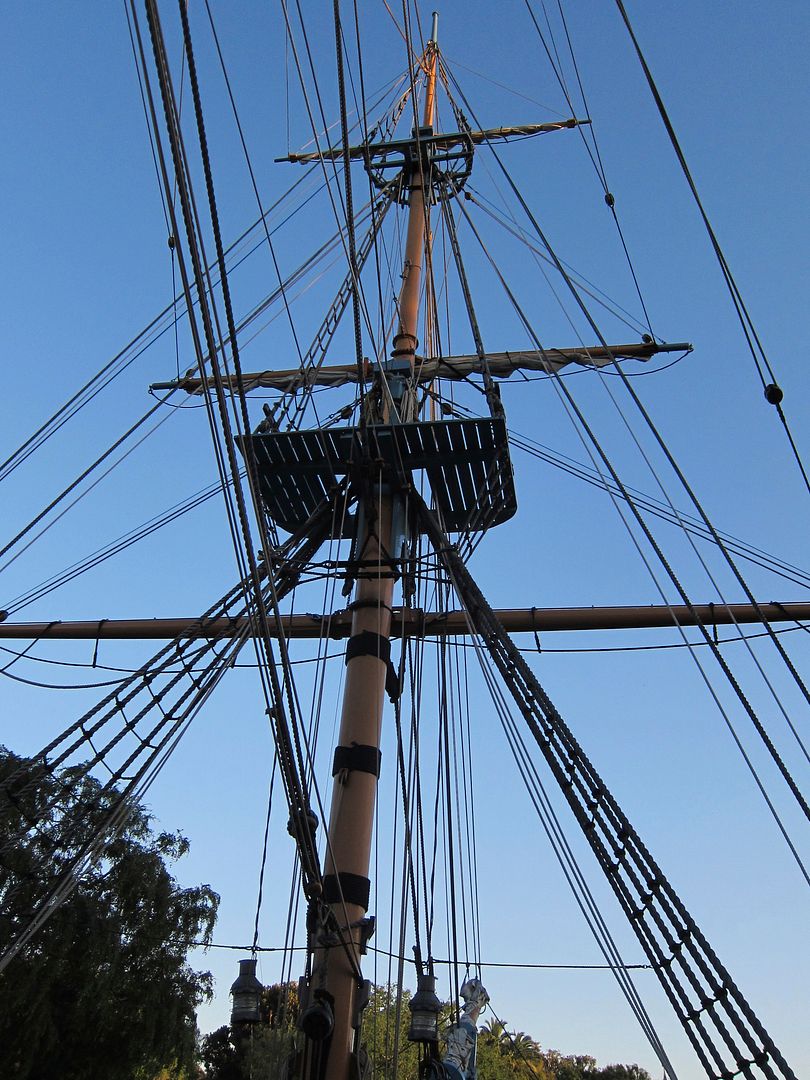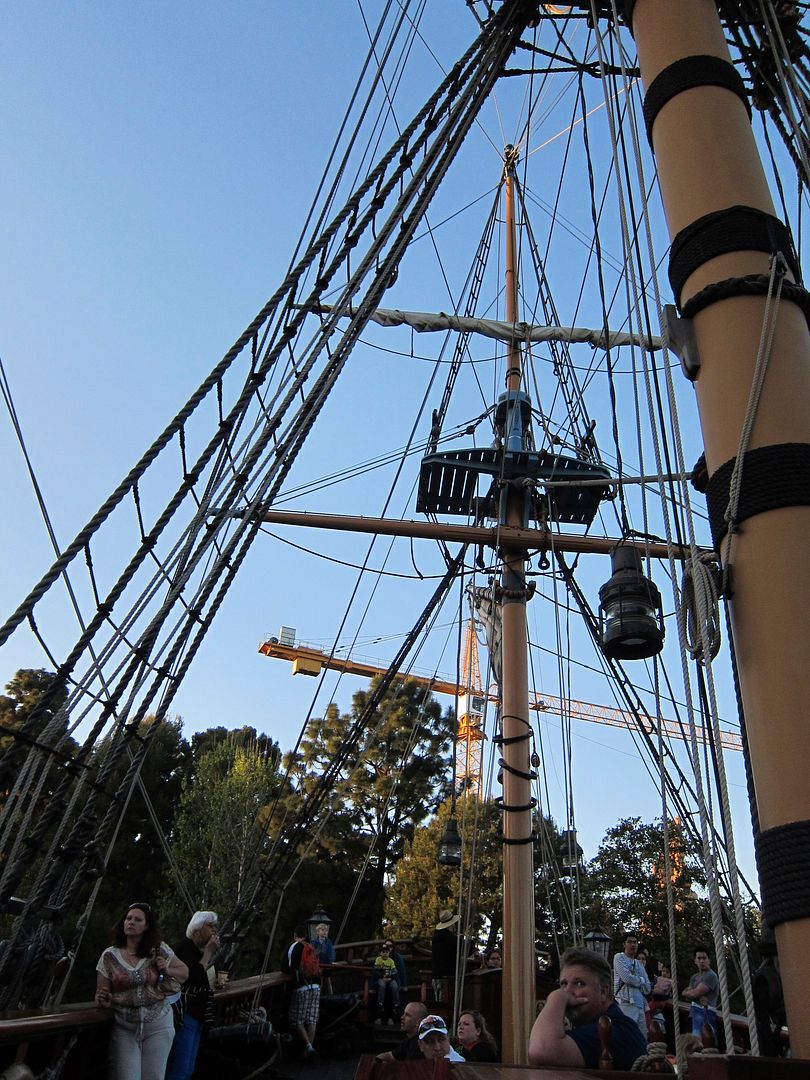 I really enjoyed the trip aboard the Columbia. It's a totally different experience than the Mark Twain, so I think it's important that everyone ride both boats at least once.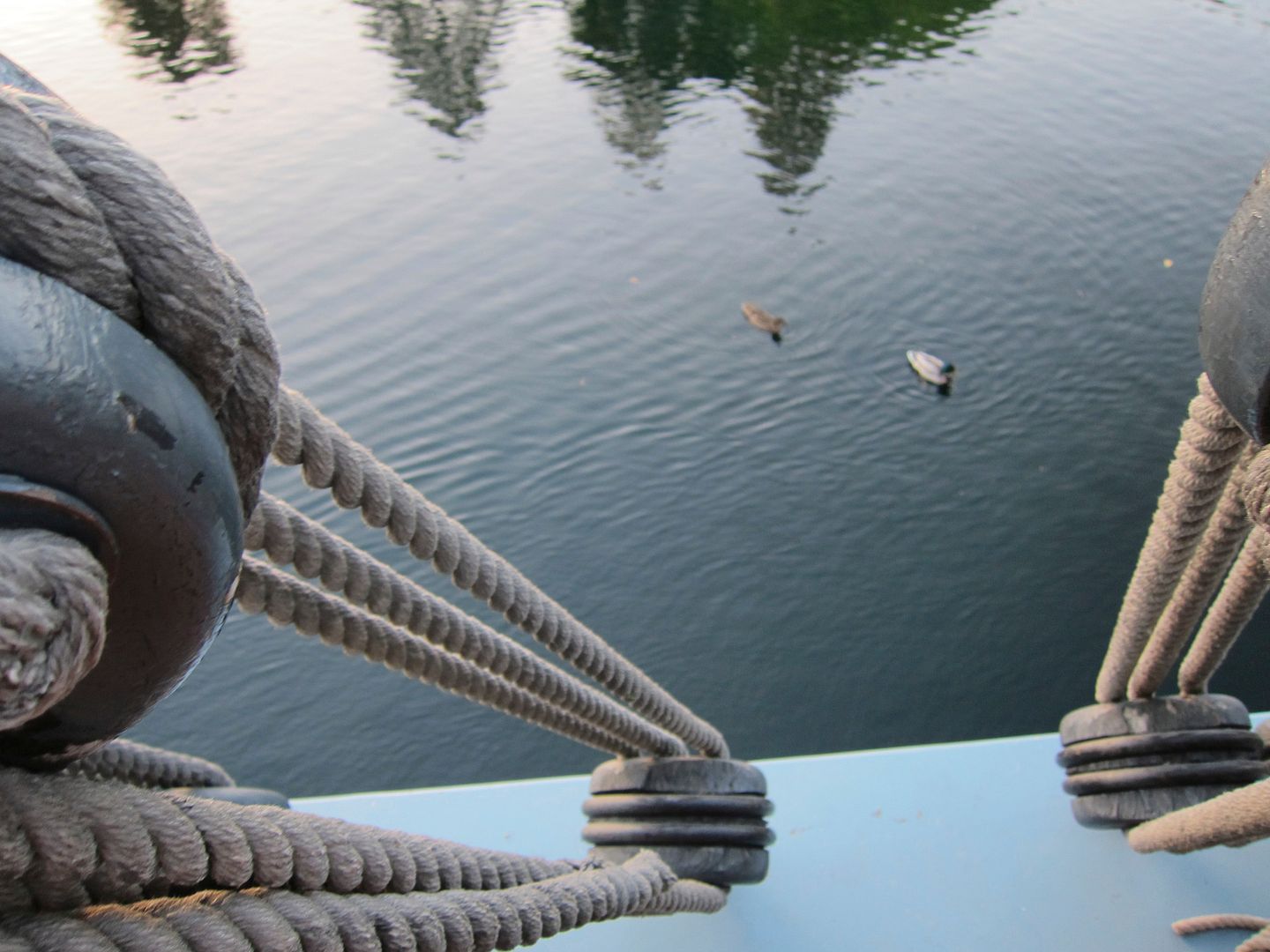 The views—especially at dusk—are hard to beat.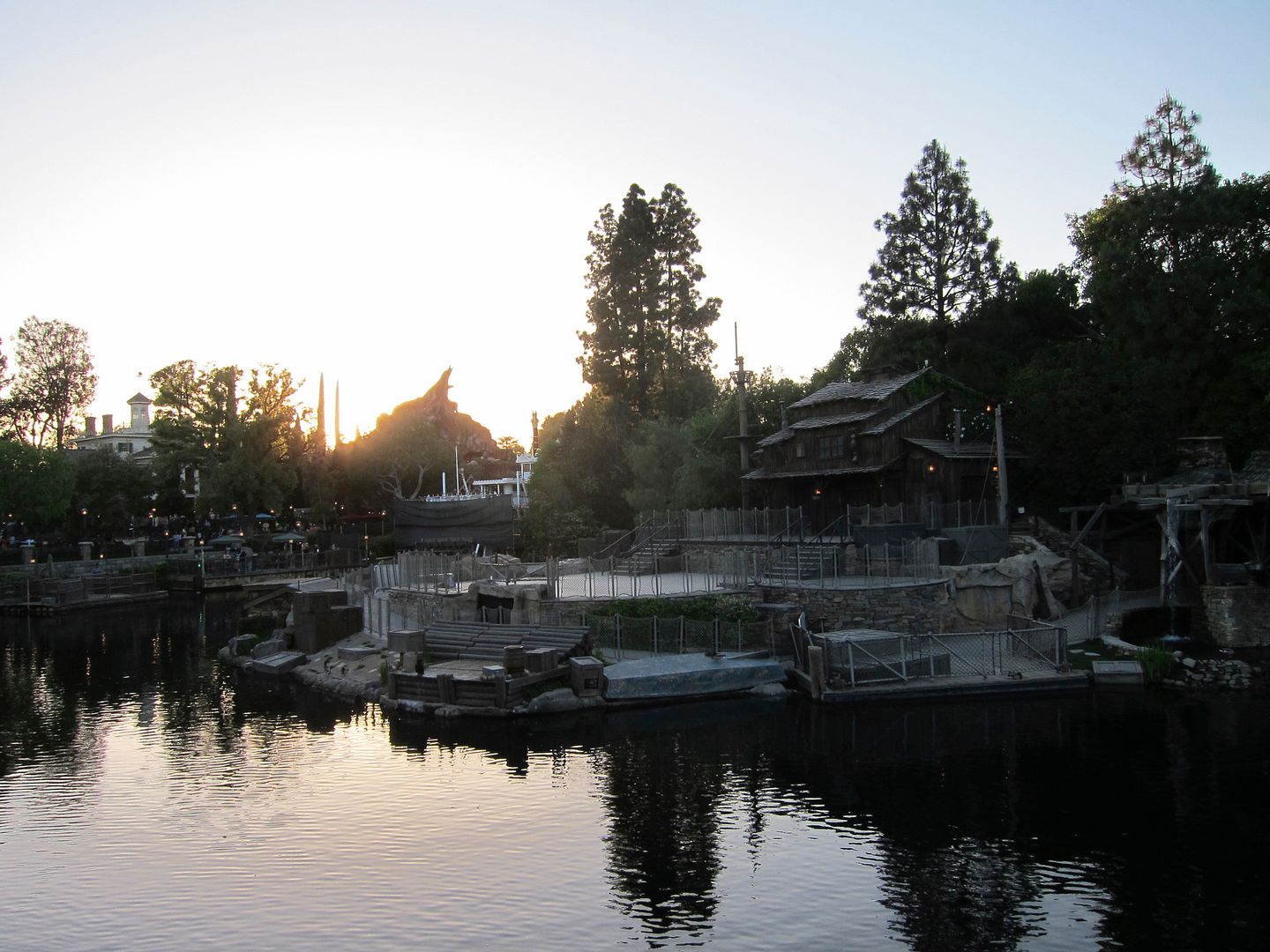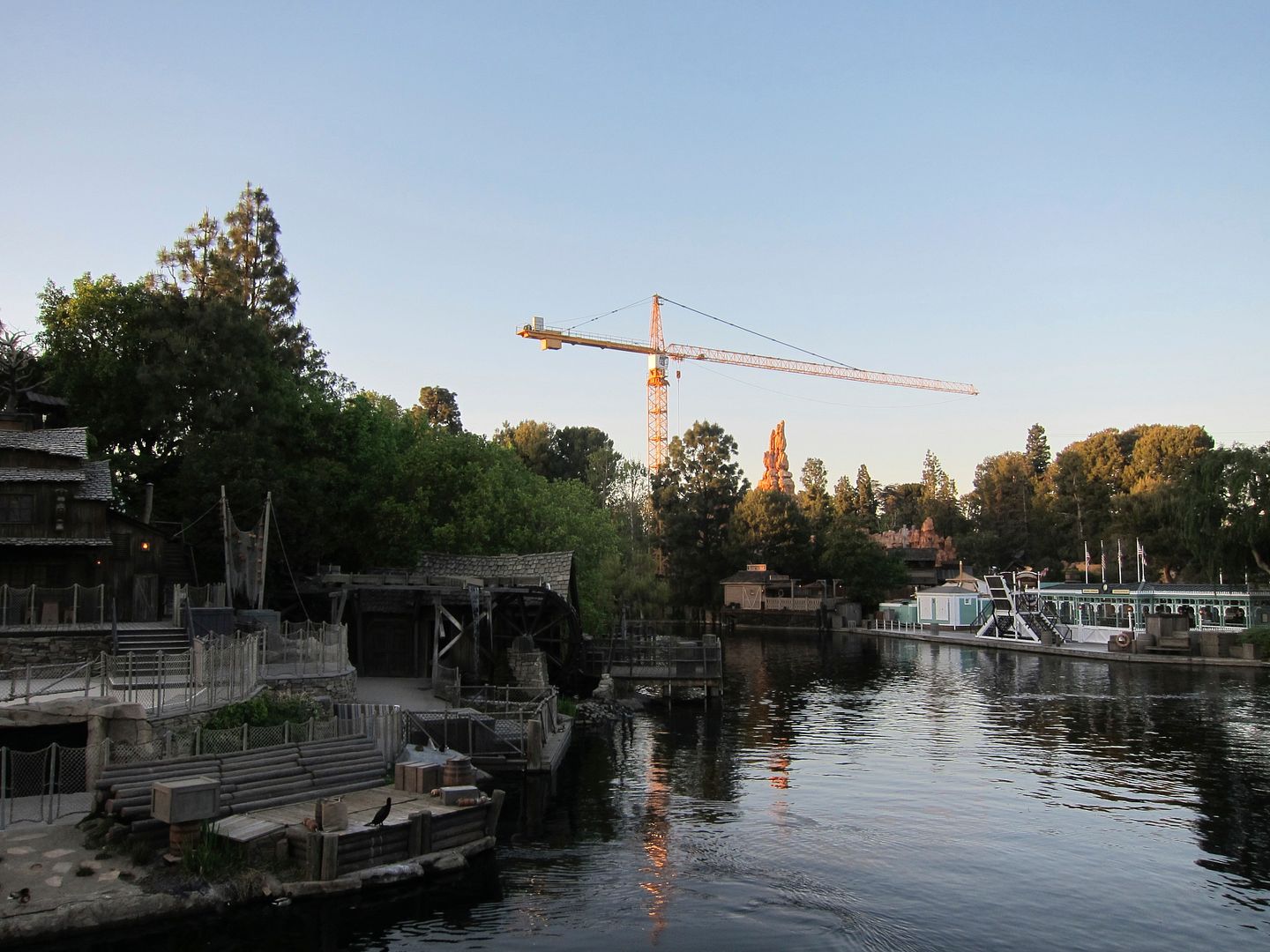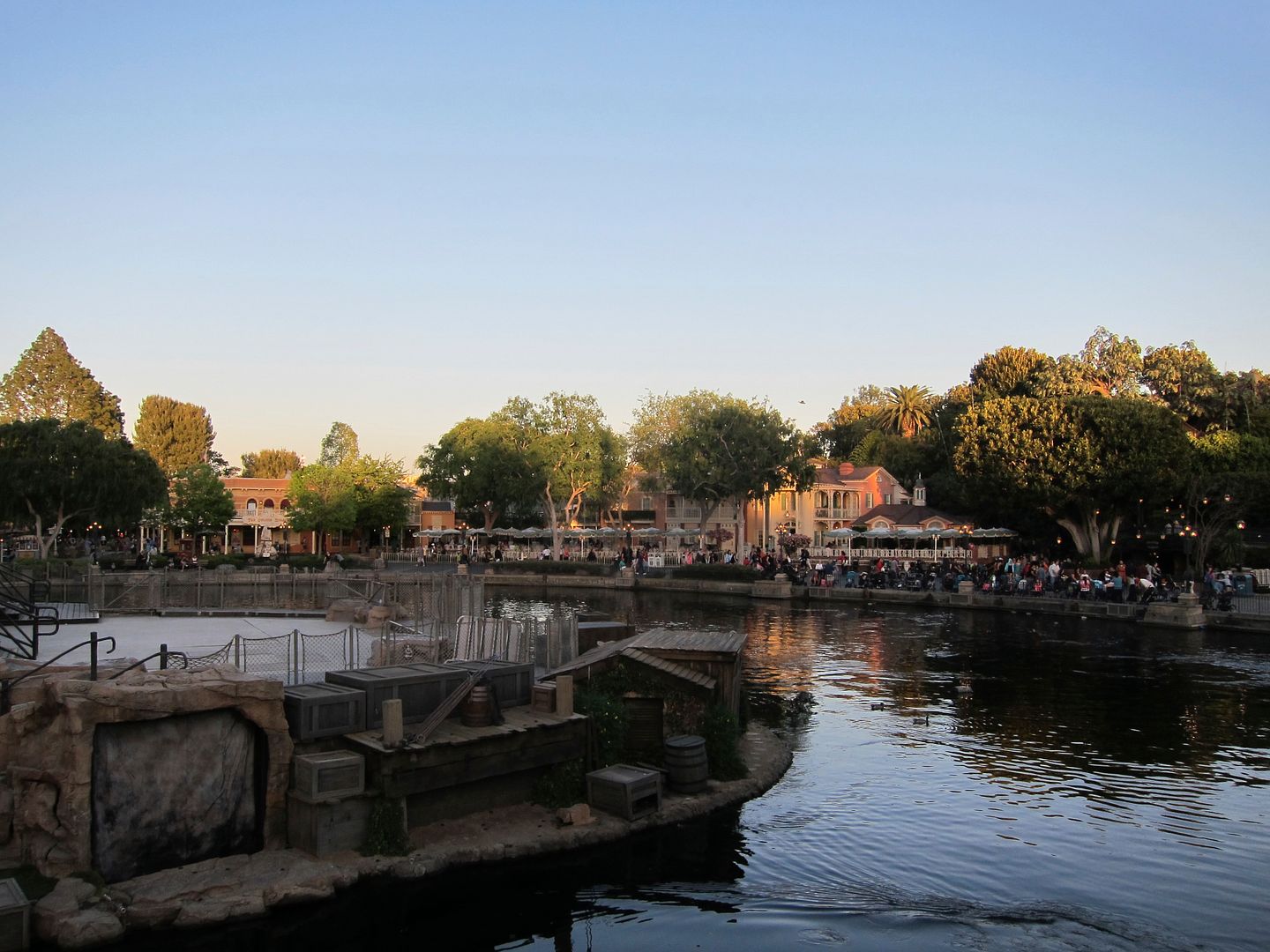 We enjoyed passing by Tom Sawyer Island, which is one place in the park we have yet to explore.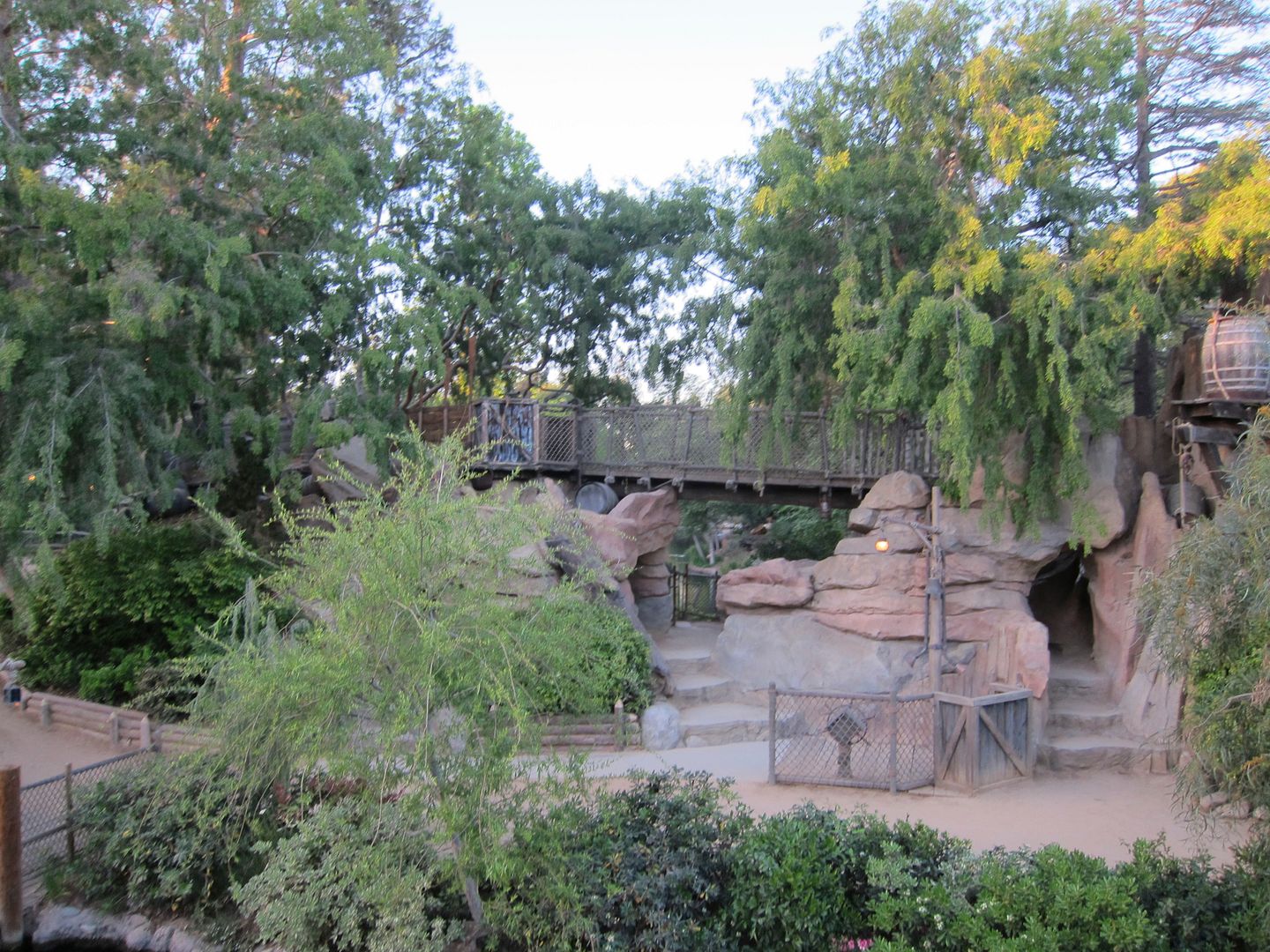 Previous Post | Next Post
Table of Contents
Follow



Share