Chapter 80
Hello, Goodbye
---
Previous Post | Next Post
Table of Contents
(Originally posted October 20, 2013)
We rode Snow White before cutting through Fantasy Faire en route to our next destination. Suddenly we noticed that there was no one in line for the Princess Royal Hall, so we decided to meet some princesses. If there's one complaint I have about this area (which is really nicely themed) it's that the lighting is absolutely AWFUL for taking pictures—which is what everyone is there to do… I think they could have planned it a little better.
Aurora was up first. It was our first time meeting her in her new dress.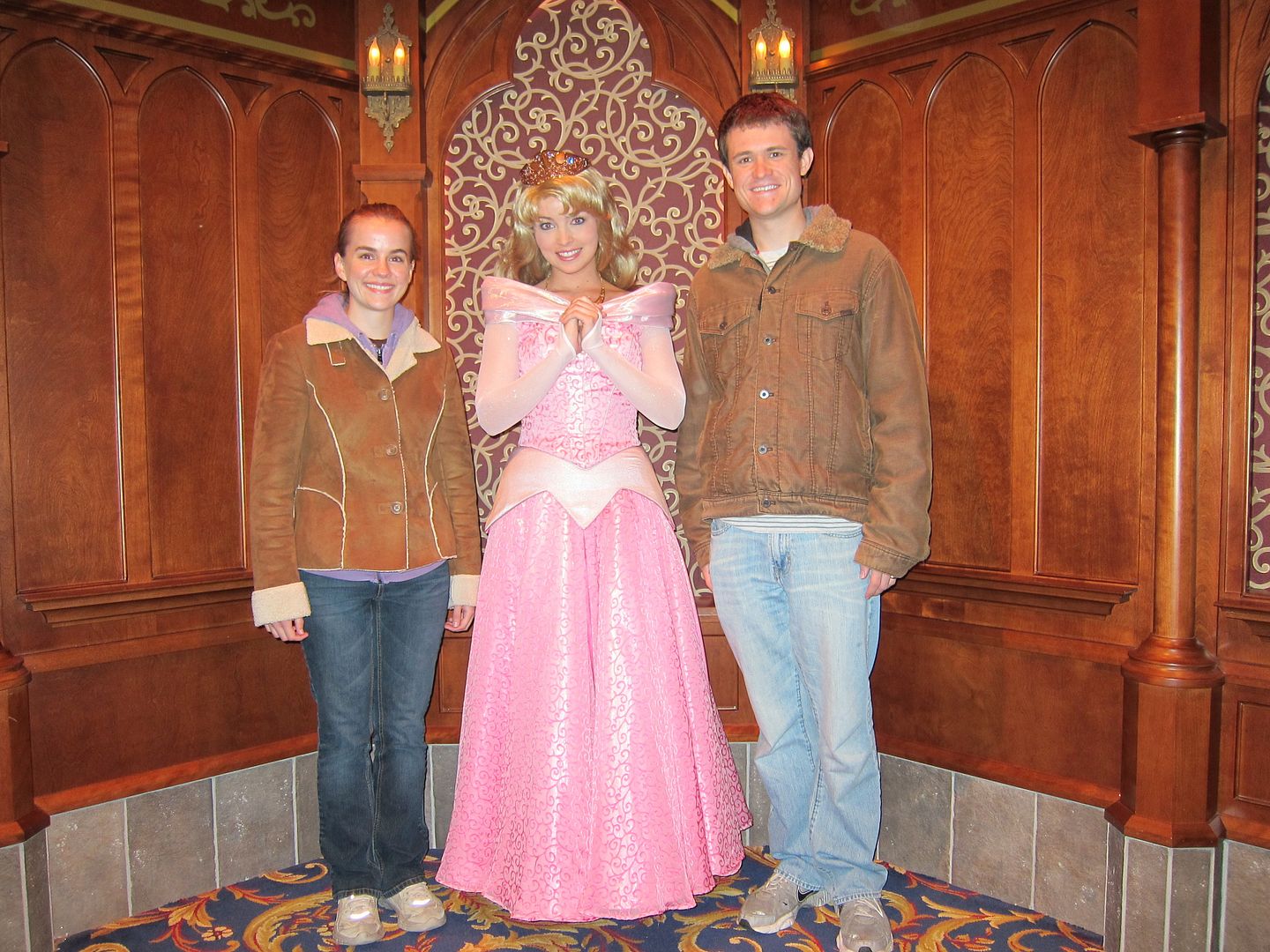 Next was Ariel (this is one where the lighting is just terrible).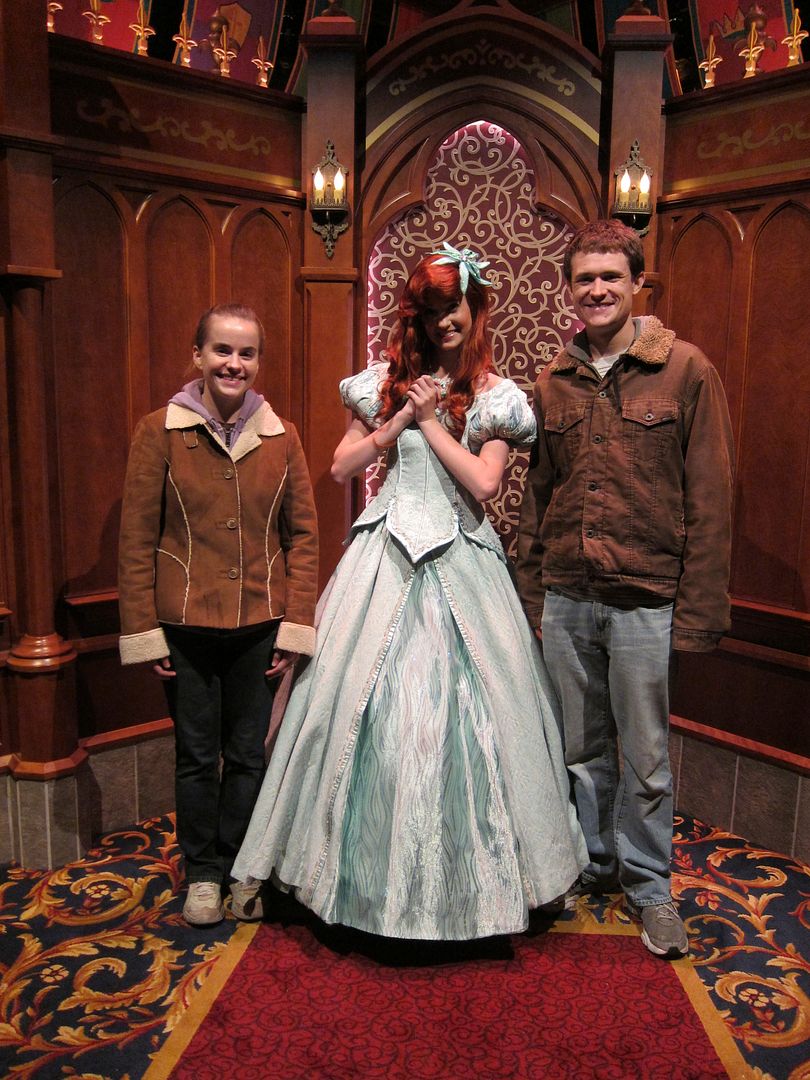 Finally, we had to wait a little while for Cinderella because the guy in front of us in line was spending a little too long hitting on her. It was a little awkward…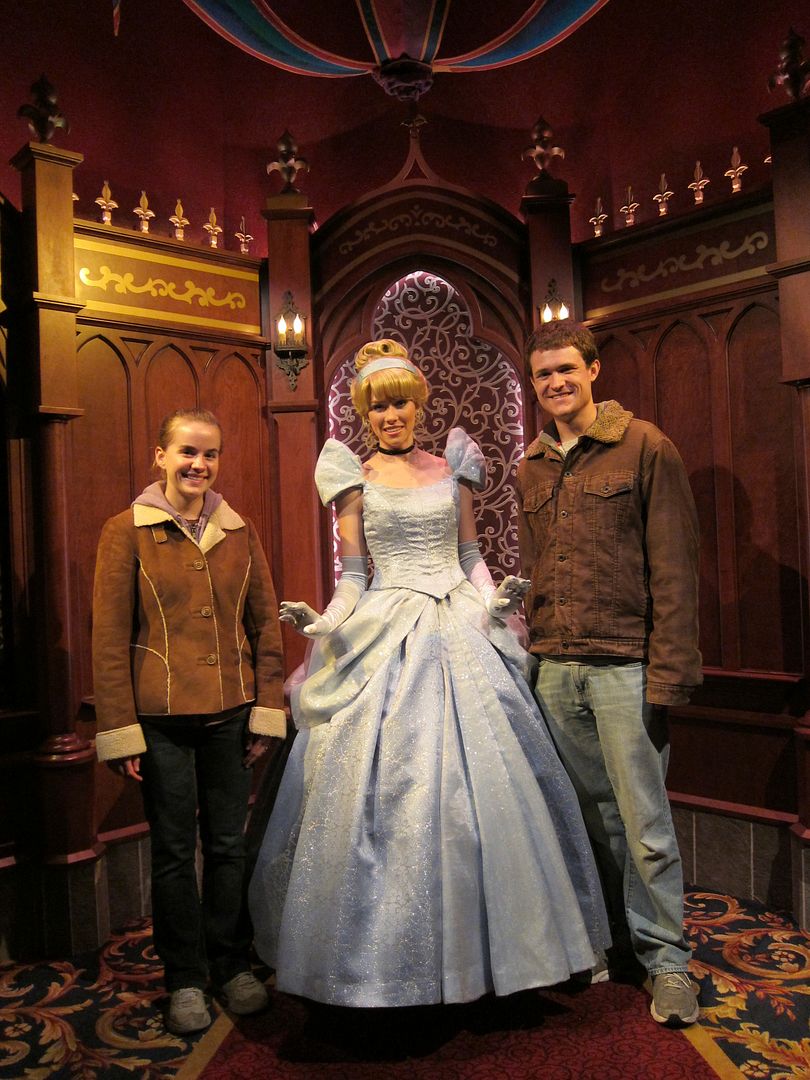 As we exited Fantasy Faire, I took a few pictures of the signs up on the bulletin board.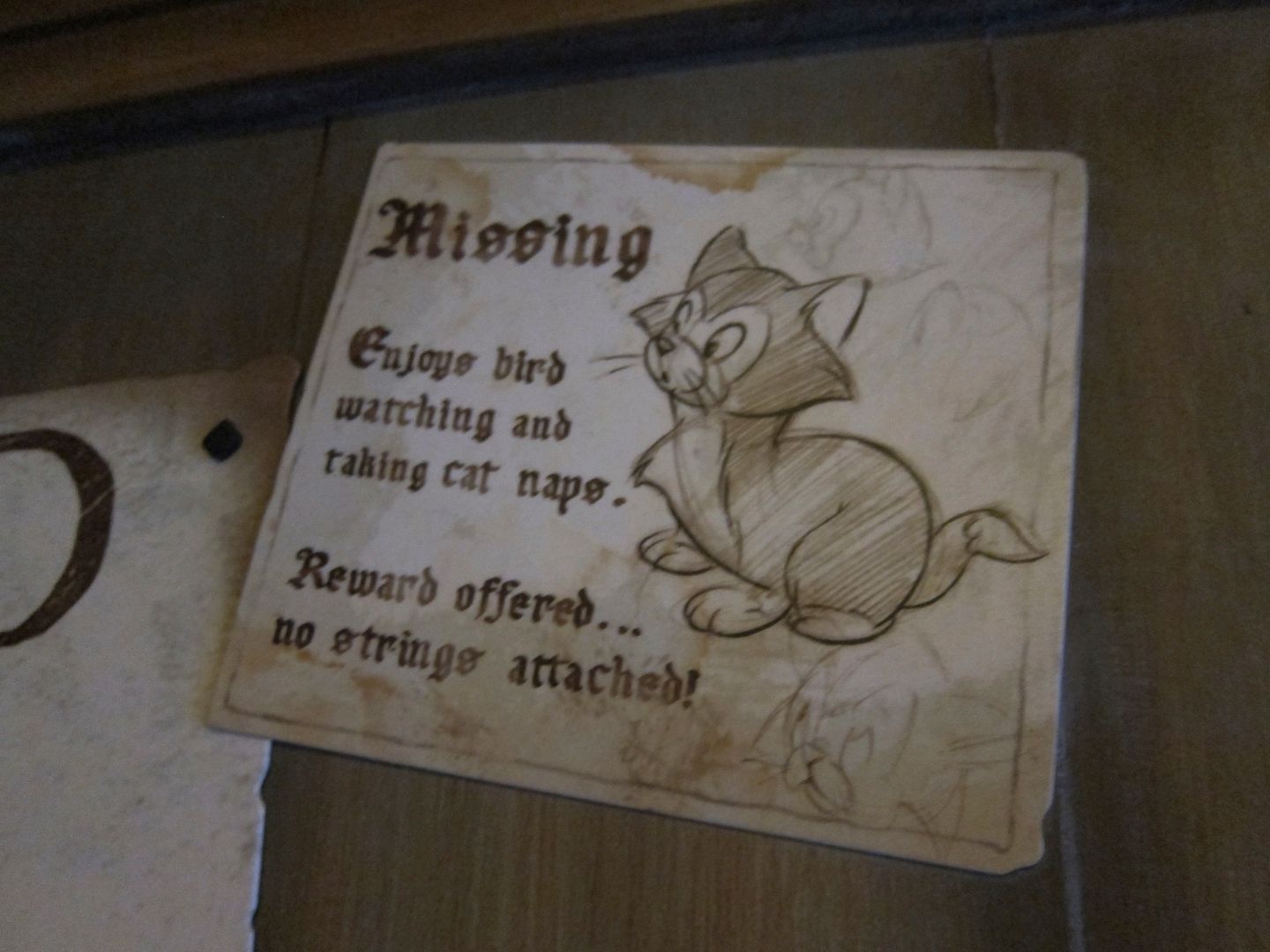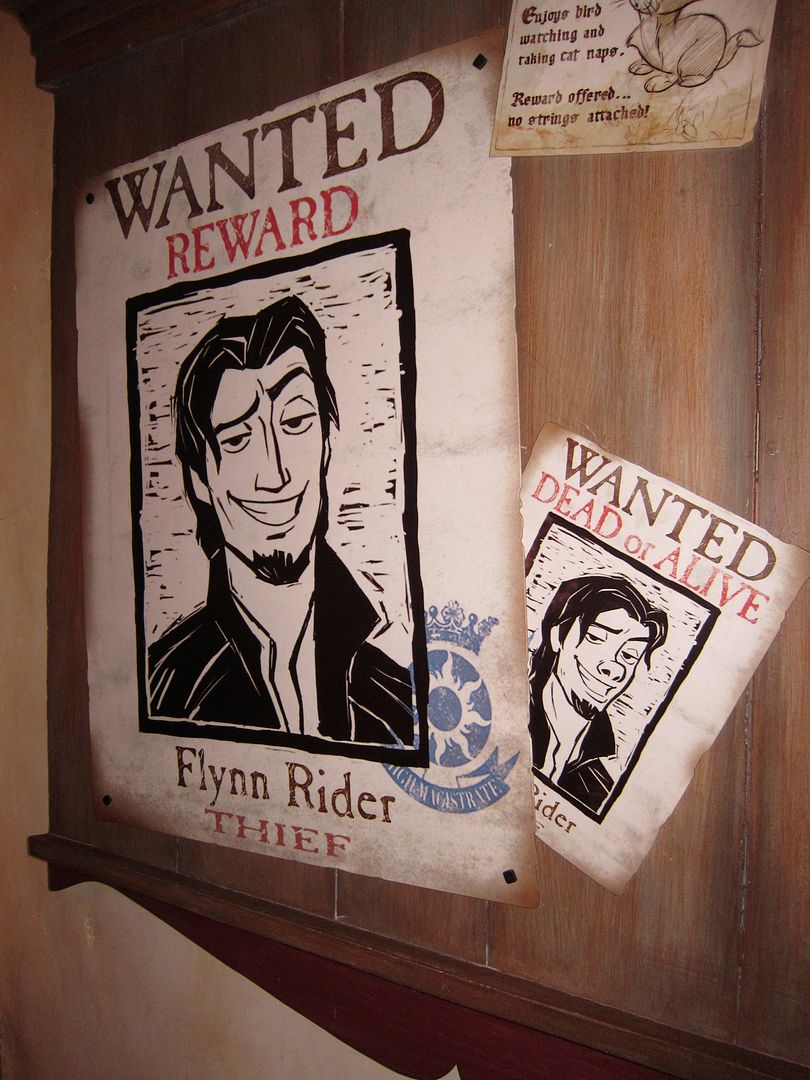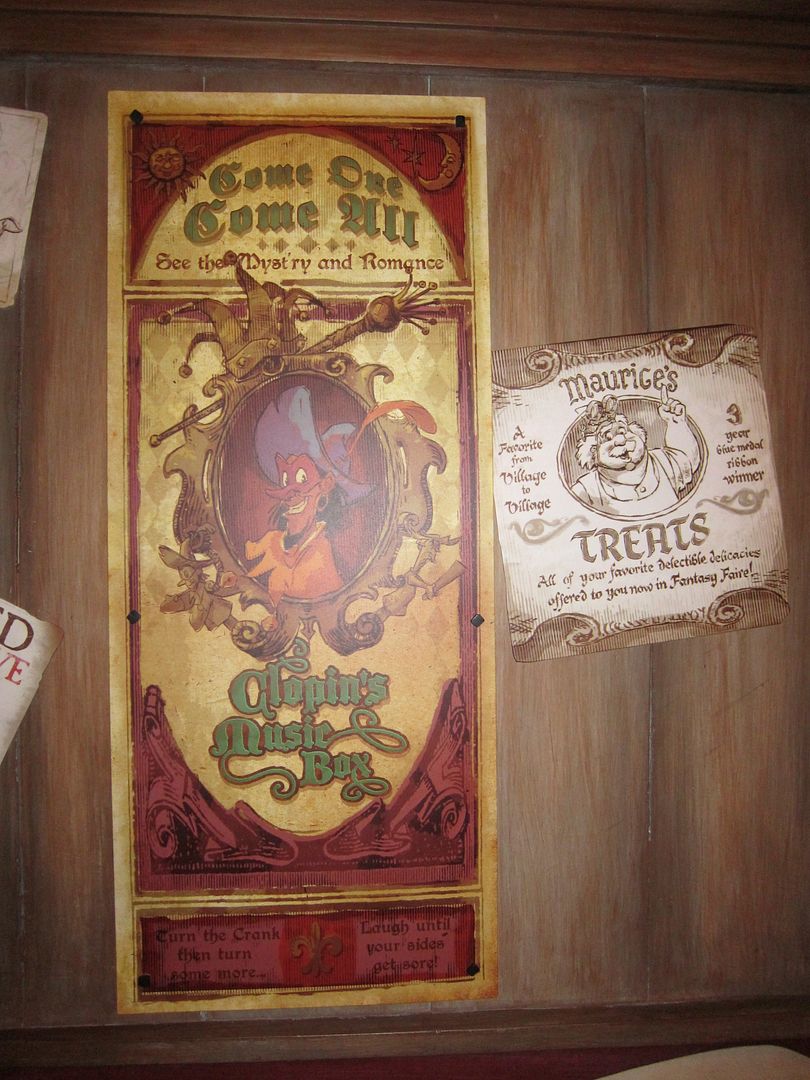 As we went into Frontierland, we decided to stop into one of the stores (possible Pioneer Mercantile?) to look around. We found this station with beads to make bracelets, and Tracy thought they were fun.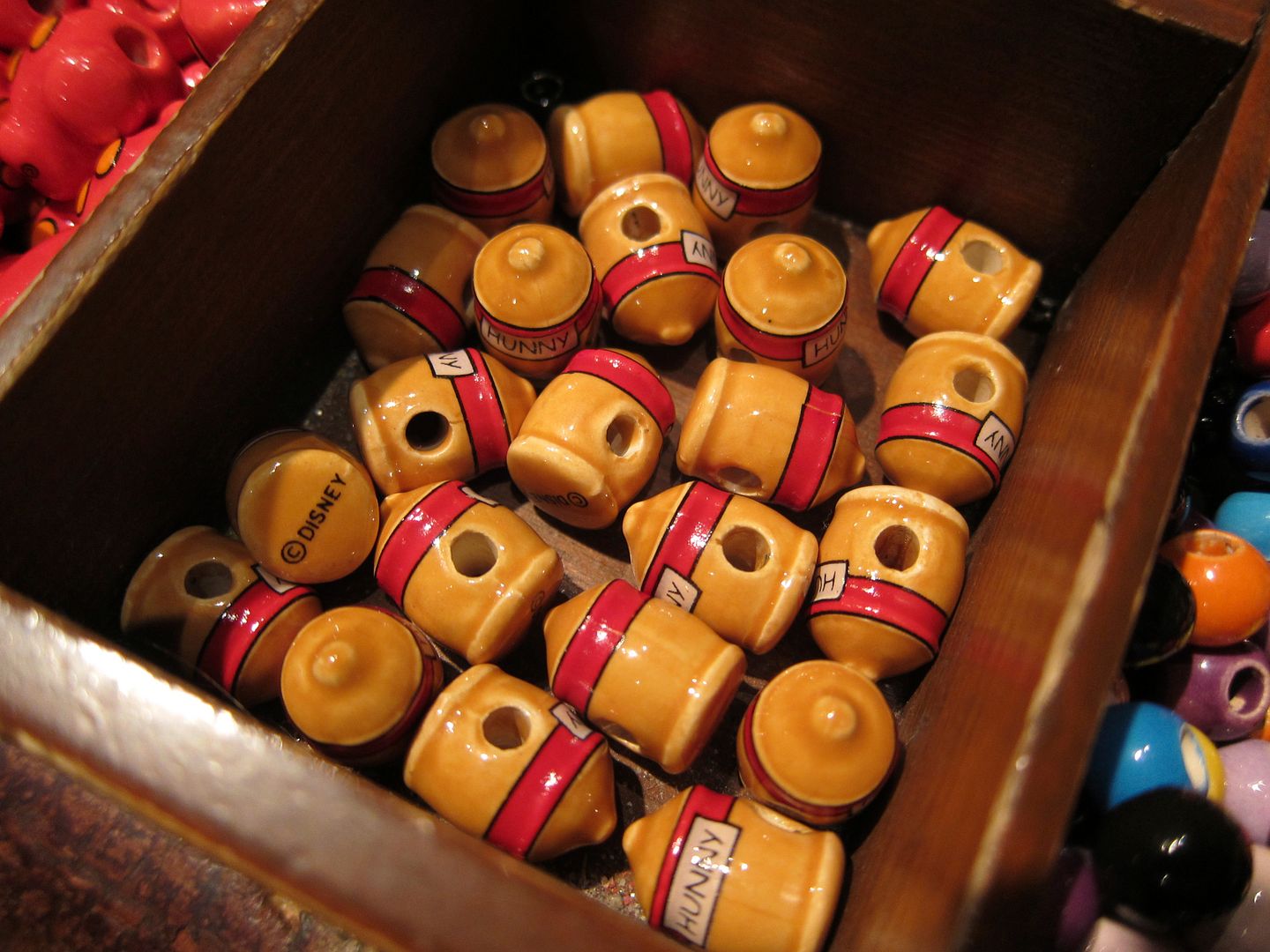 After window-shopping for a bit, we rode Pirates, the Haunted Mansion, and Pooh before stopping into Pooh's Corner to get a snack.
While in the store, we admired this giant Pooh plush.
The candy chefs appeared to be experimenting behind the glass by melting marshmallows and putting sprinkles on them. We didn't know what they were trying to make.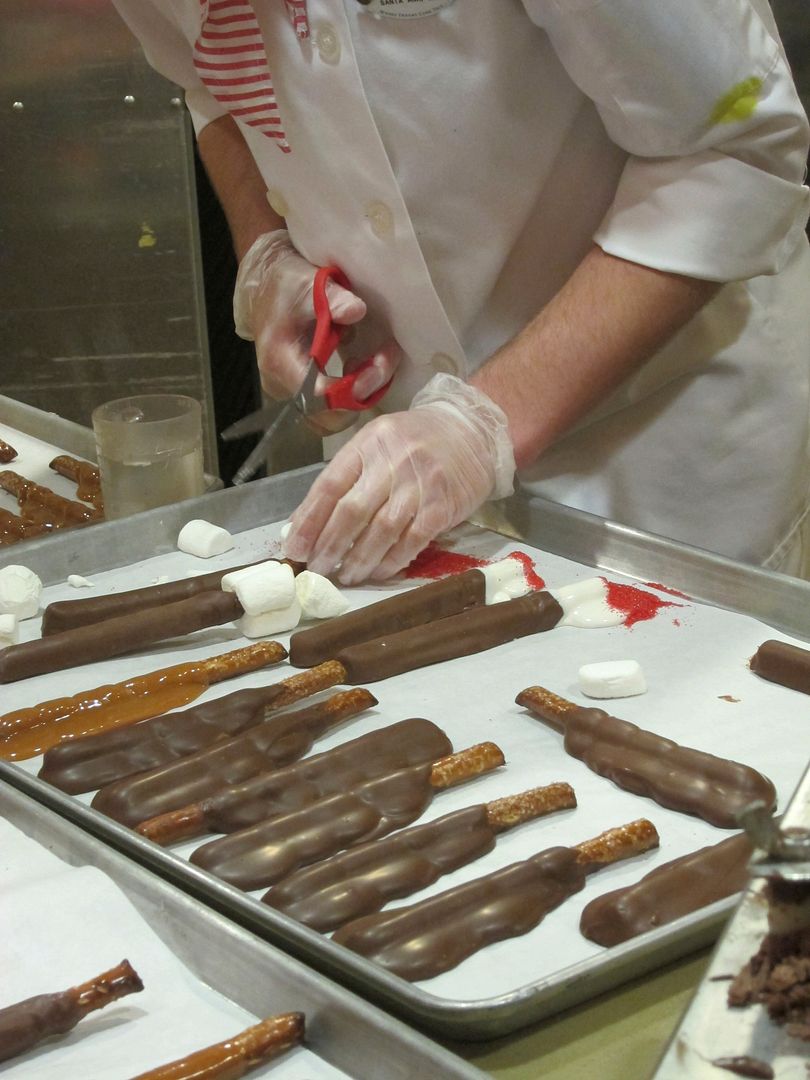 Of course, we decided on a Tigger Tail after looking at all the possible options (we had only had ONE so far despite having had our passes for almost 2 months!).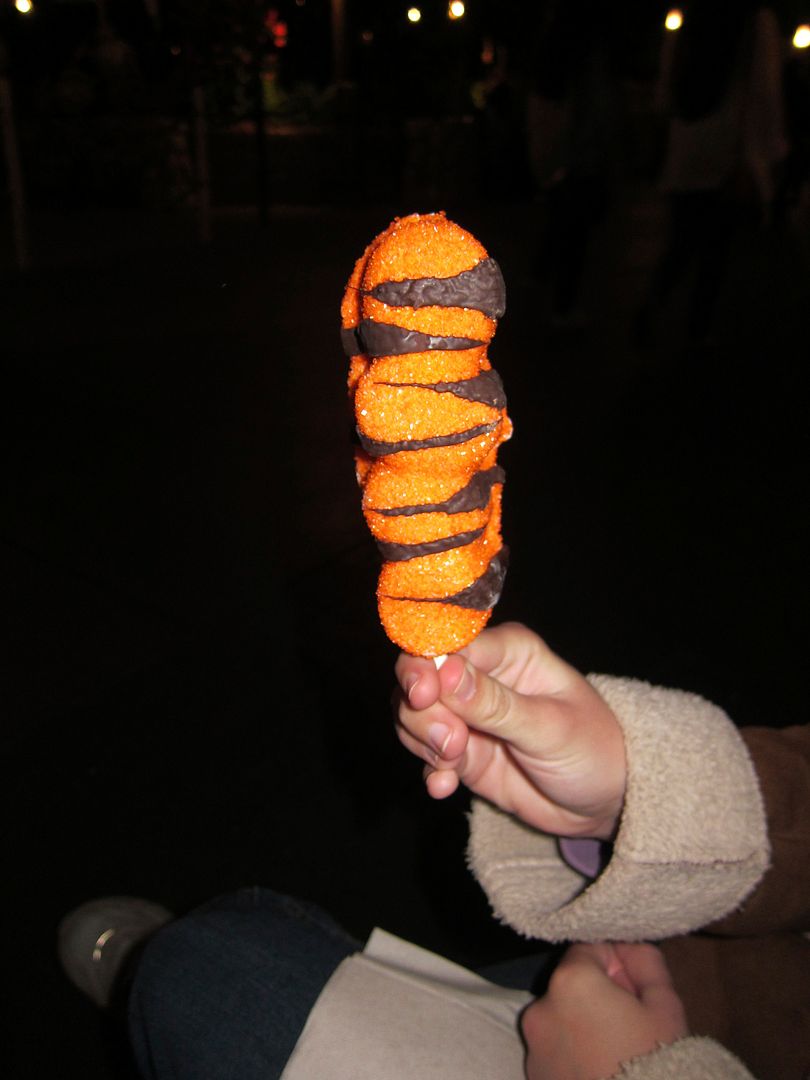 It was absolutely delicious as always!
After going through New Orleans Square amidst the crazy Fantasmic! crowds, we stopped on Main Street and sat on our porch for a few minutes.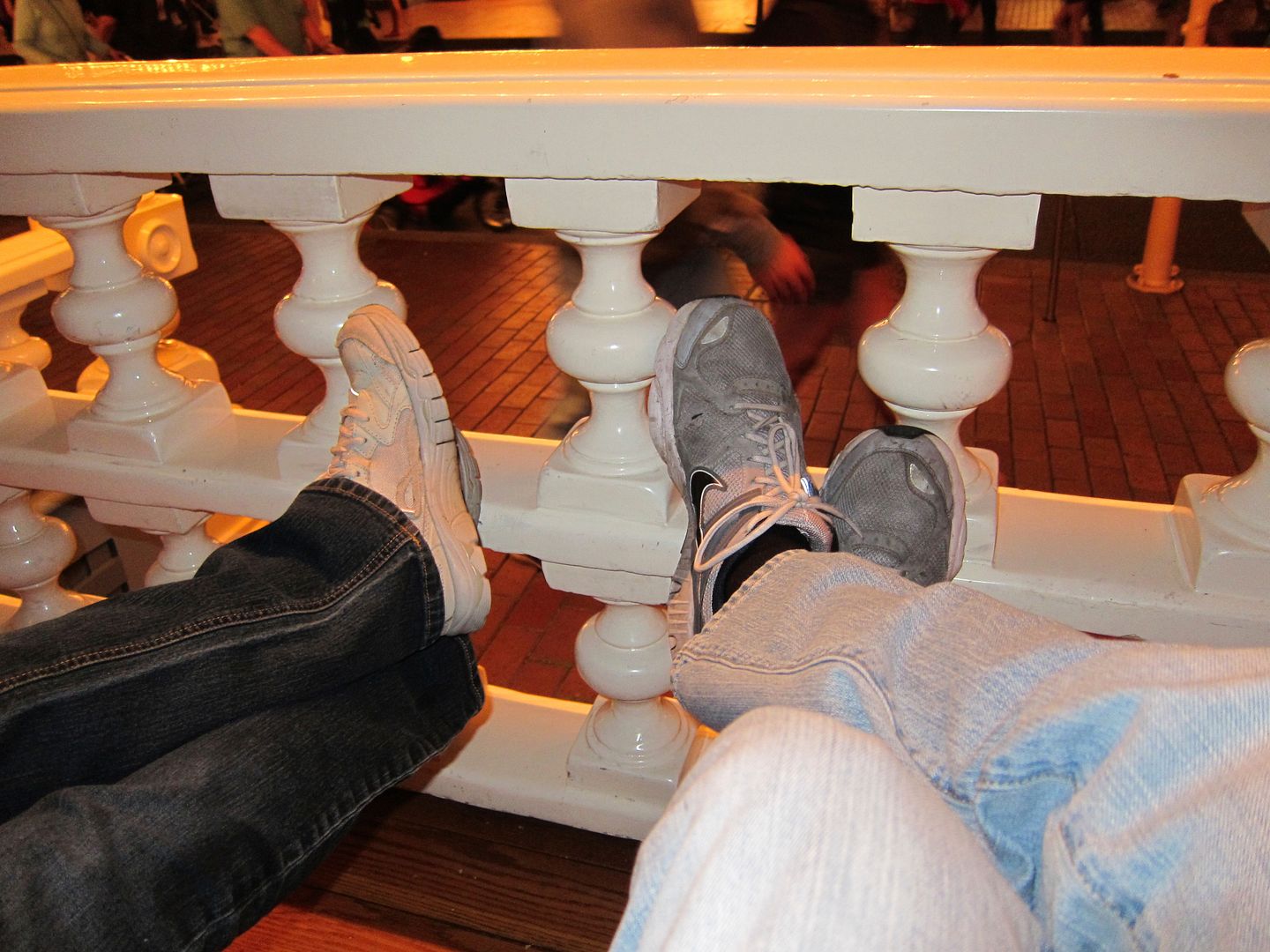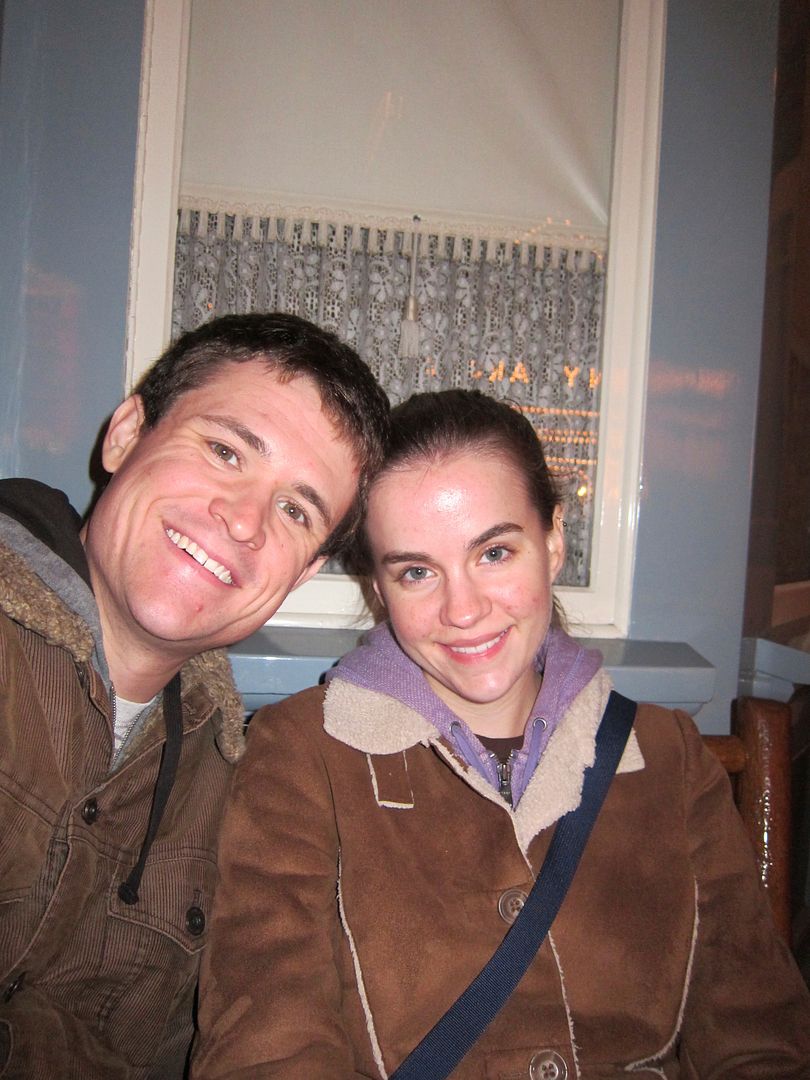 And now, we were ready to head home.
The next day, we planned to start our Disneyland day before lunch. Unfortunately, it seemed like everyone else had the same idea. Not only was Mickey and Friends closed, but the signs directed us to park at the Hilton rather than continuing to the Toy Story lot. After finding a spot, we were directed across the street to a spot where small shuttles were picking people up and bringing us to the main entrance. It was definitely not one of our better experiences getting to the parks, and we were expecting huge crowds.
When we actually got to the entrance, the line to get into Disneyland wasn't bad at all. We went straight back to Jolly Holiday Bakery Café, where we got some lunch: the Jolly Holiday Combo (Toasted Cheese Sandwich with Tomato Basil Soup).
I thought this was really delicious, but Tracy wasn't too impressed.
After eating, we went across Main Street to the Market House. We had never ordered anything here before, but today was the last day before it closed to be turned into Starbucks, so we felt like we needed to go in.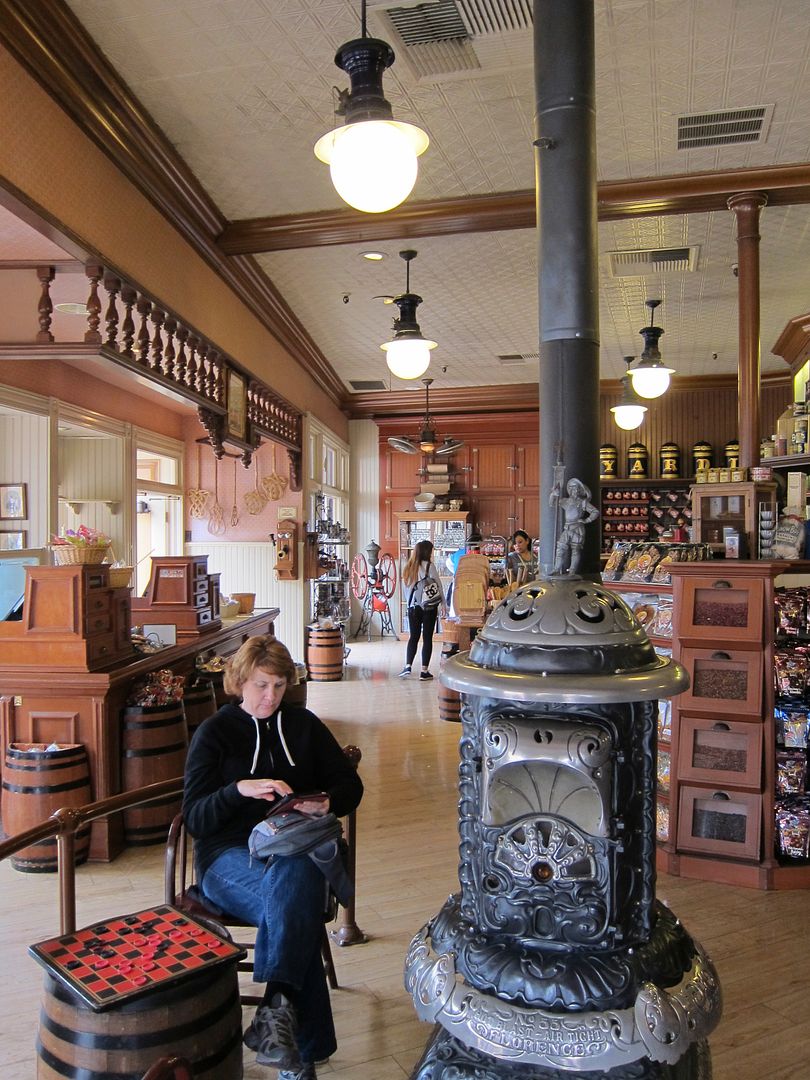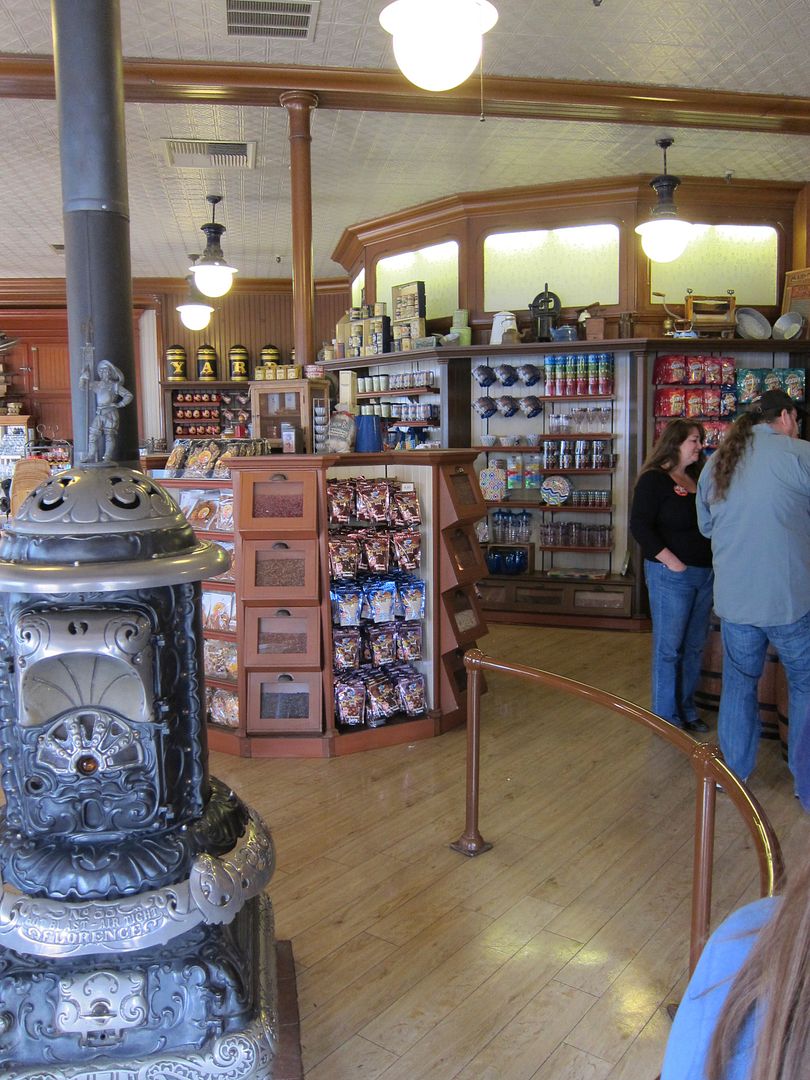 Tracy waited in line to order a coffee (so she could take advantage of the free refills for the first and only time).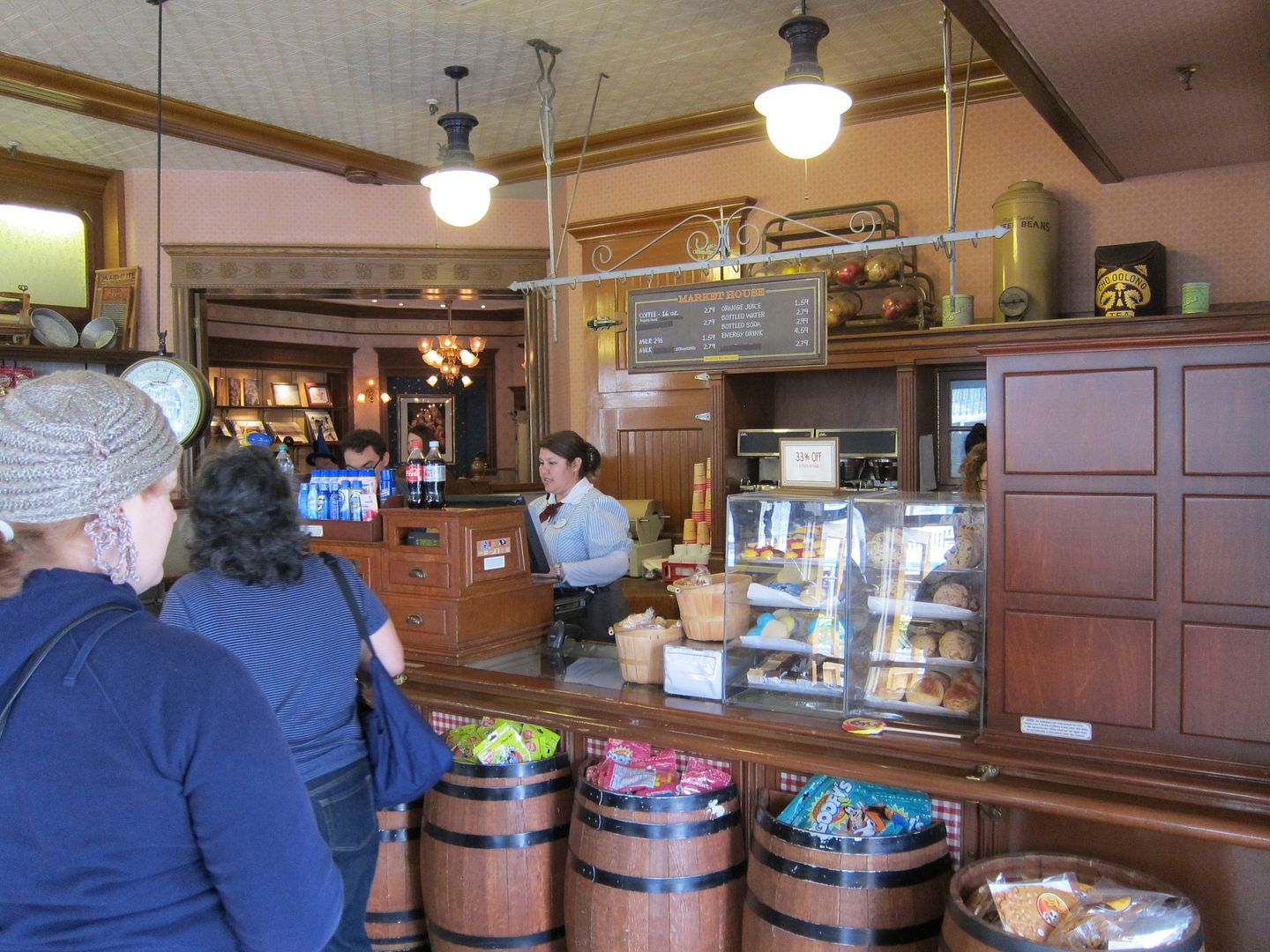 While she waited, I picked up one of these phones and listened to the conversation between a lady whose barn was on fire and the 911 operator.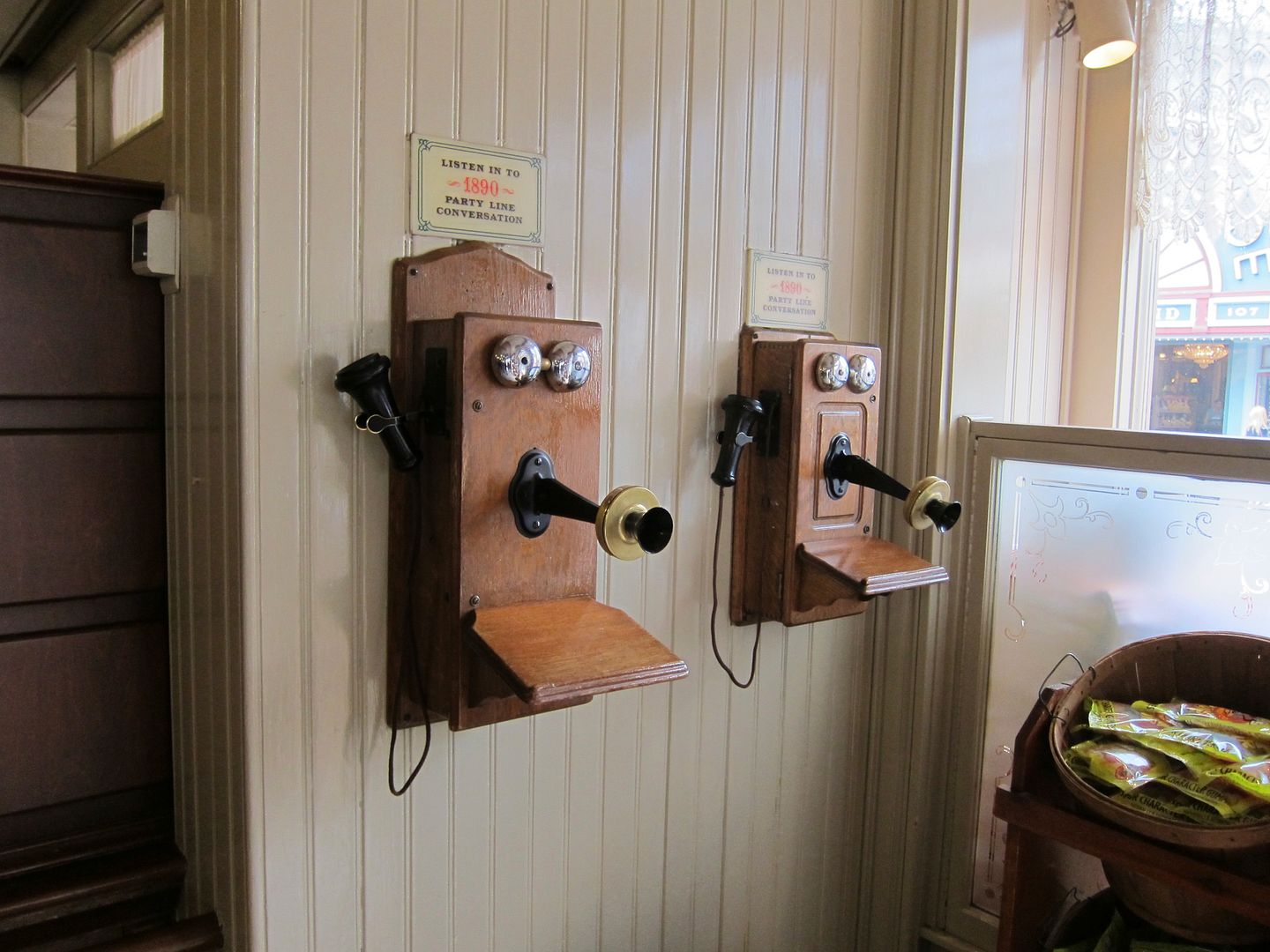 Tracy got her coffee, and she was happy with how it tasted.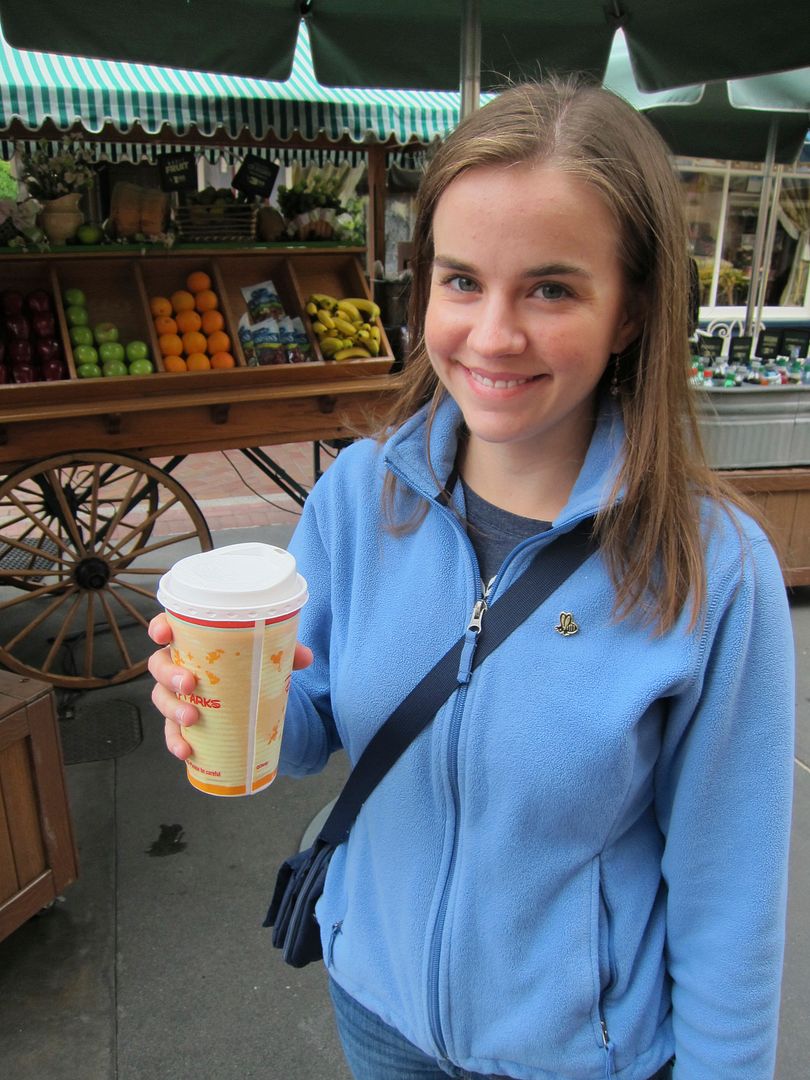 Now, the real plans we had for today all revolved around the Big Thunder Ranch Jamboree area. Not only was this the last day of Long Lost Friends Week, but it was also the afternoon of a Touring Plans Liners meetup! It was going to be the first time we went to an organized gathering of fellow Disney fans, and we were so excited to finally put some faces with the user names.
We went back to the Ranch about an hour before the meet was to start so we could see what the lines were like for the Long Lost Friends. We quickly discovered that (as we expected) they were enormous! This event was obviously very popular on a Sunday afternoon. Since we realized we weren't going to be able to wait in the lines to actually meet and take pictures WITH the characters, our new goal was to take pictures OF all the Long Lost Friends and to get all of their autograph cards. We lurked to the side of the characters, therefore, and tried to snap some pictures when they were in between families.
First off, here are the Three Little Pigs and the Big Bad Wolf.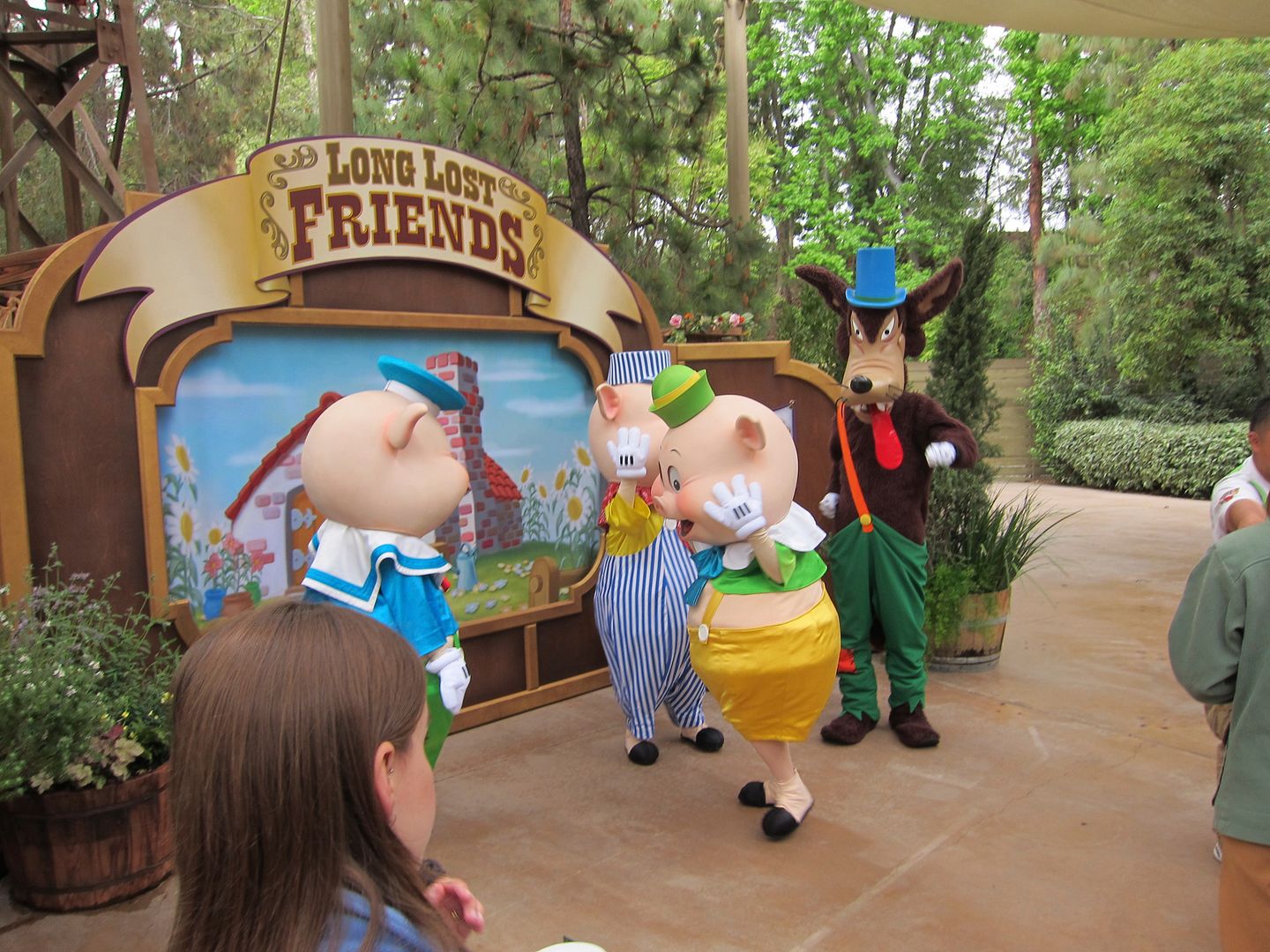 Next were Scrooge McDuck and Ludwig von Drake.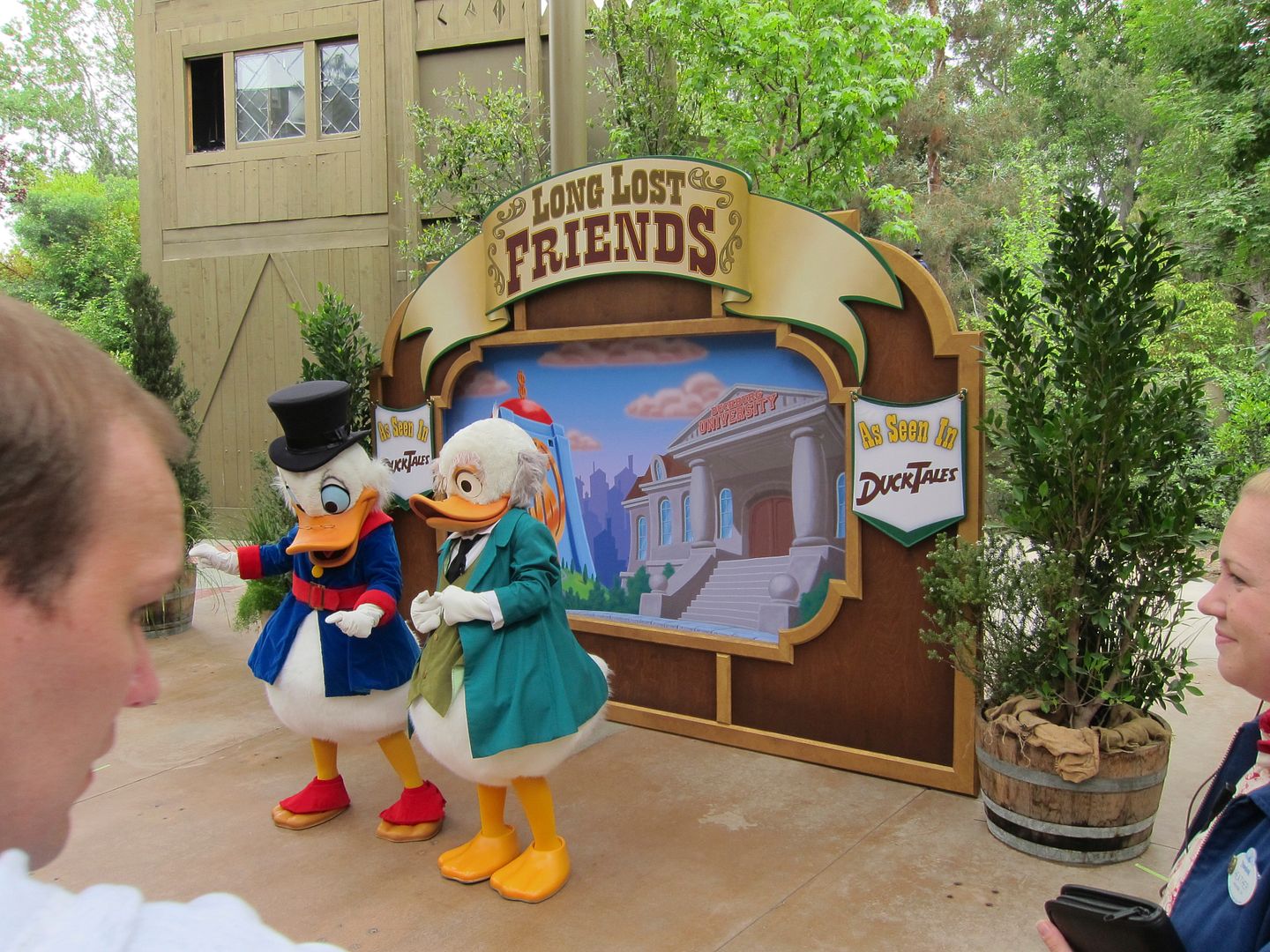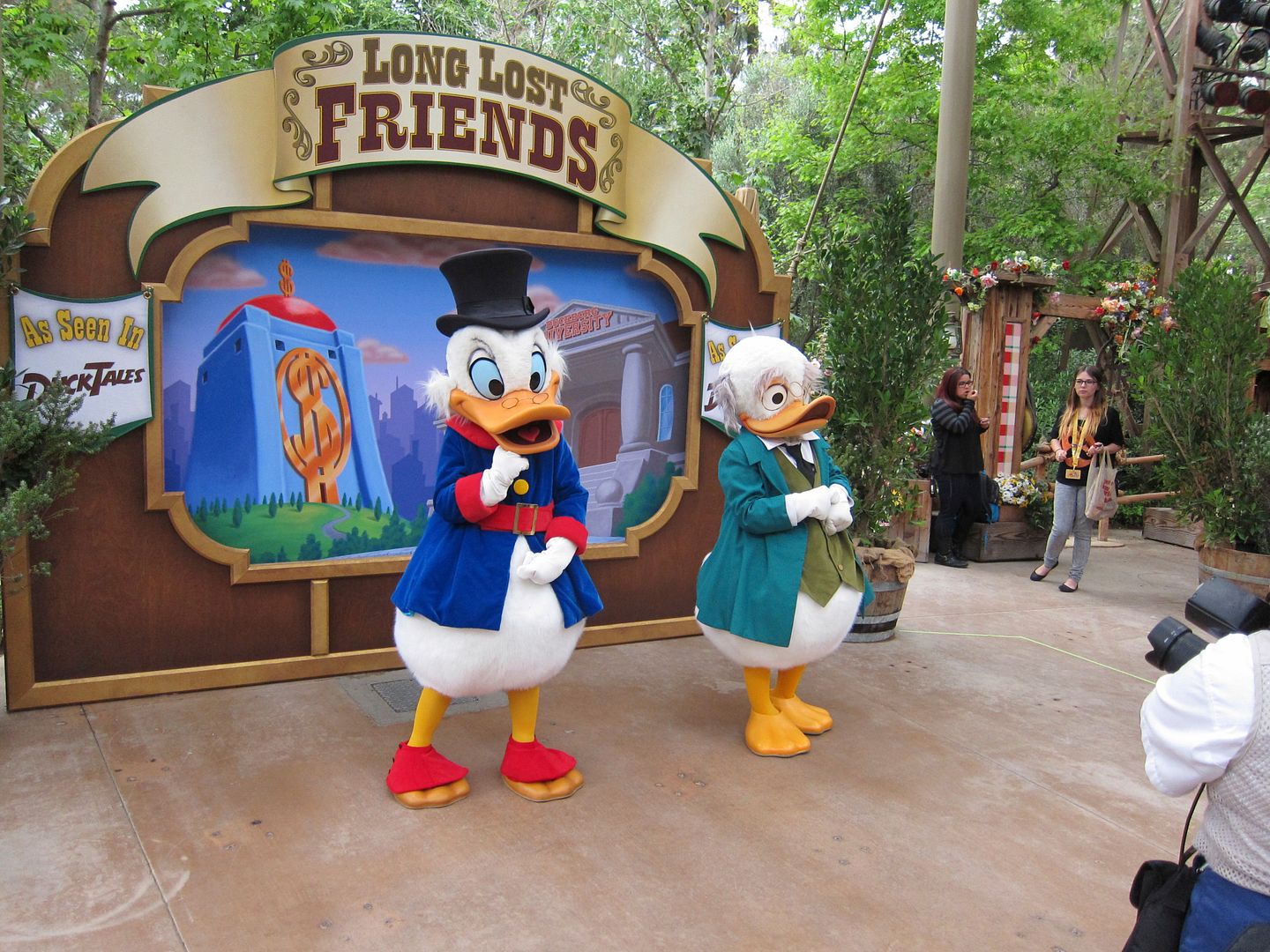 Here was a guide dog who was very excited to meet all of the different Long Lost Friends.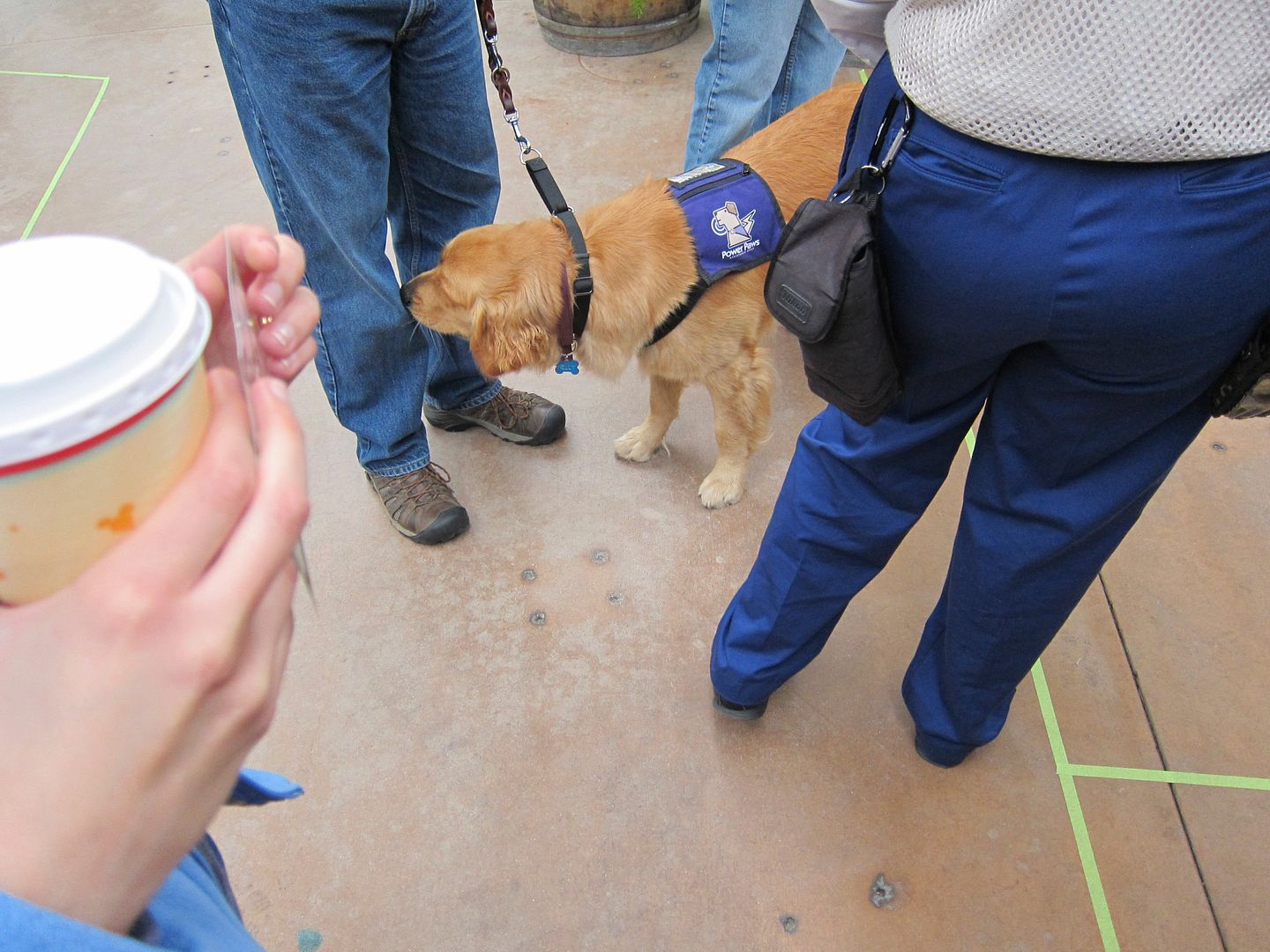 We snapped a picture of Jane and Terk right before they went back and switched out with the next group of characters.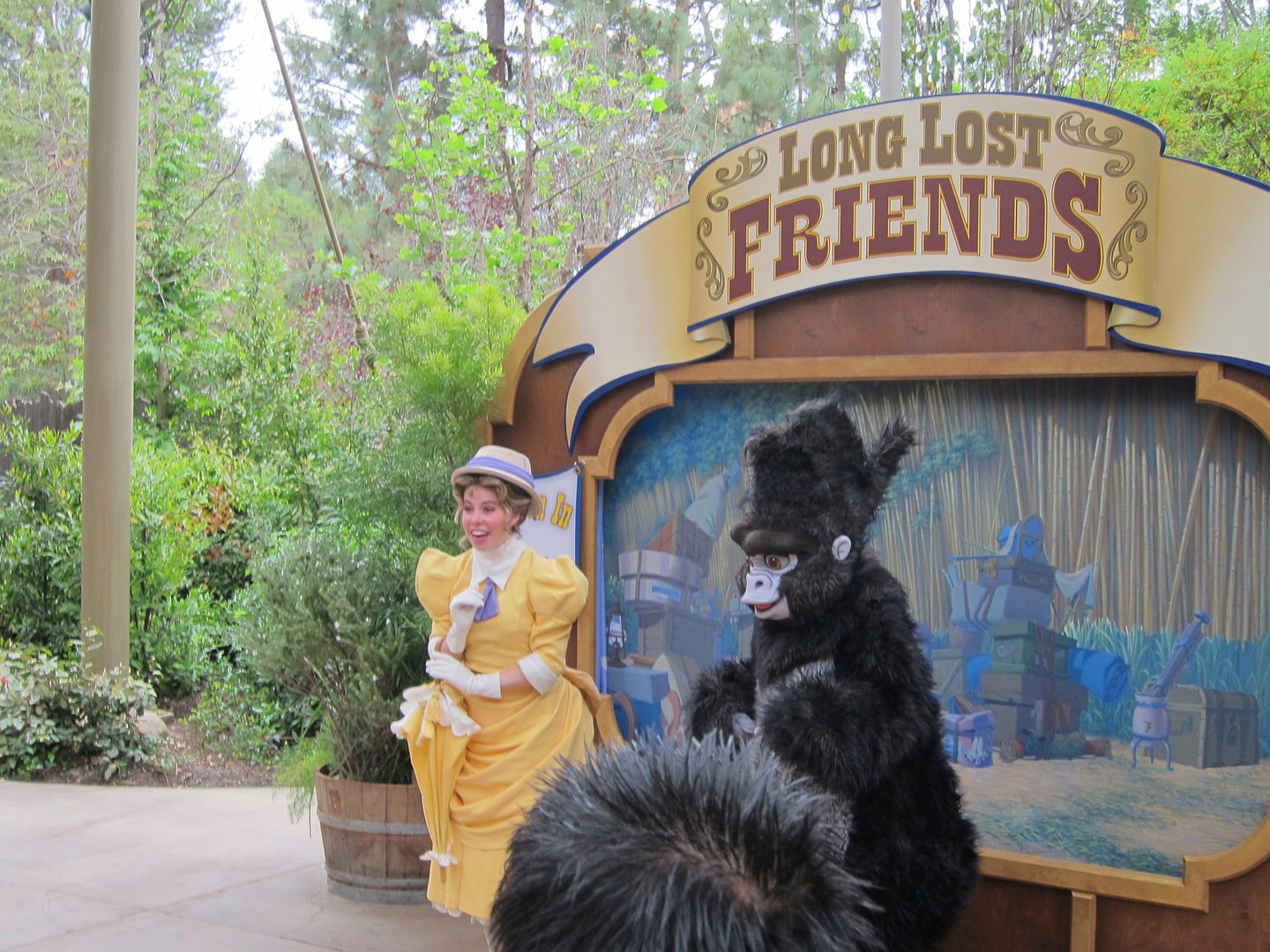 Here, you can see that the signs had already been swapped out for Pocahontas, though the backdrops hadn't been changed yet.
Previous Post | Next Post
Table of Contents
Follow



Share