Chapter 81
New Friends
---
Previous Post | Next Post
Table of Contents
(Originally posted October 22, 2013)
As we watched, they scrolled away the Tarzan background and switched it to the Pocahontas backdrop.
Soon, those characters appeared! We were most excited to see Meeko!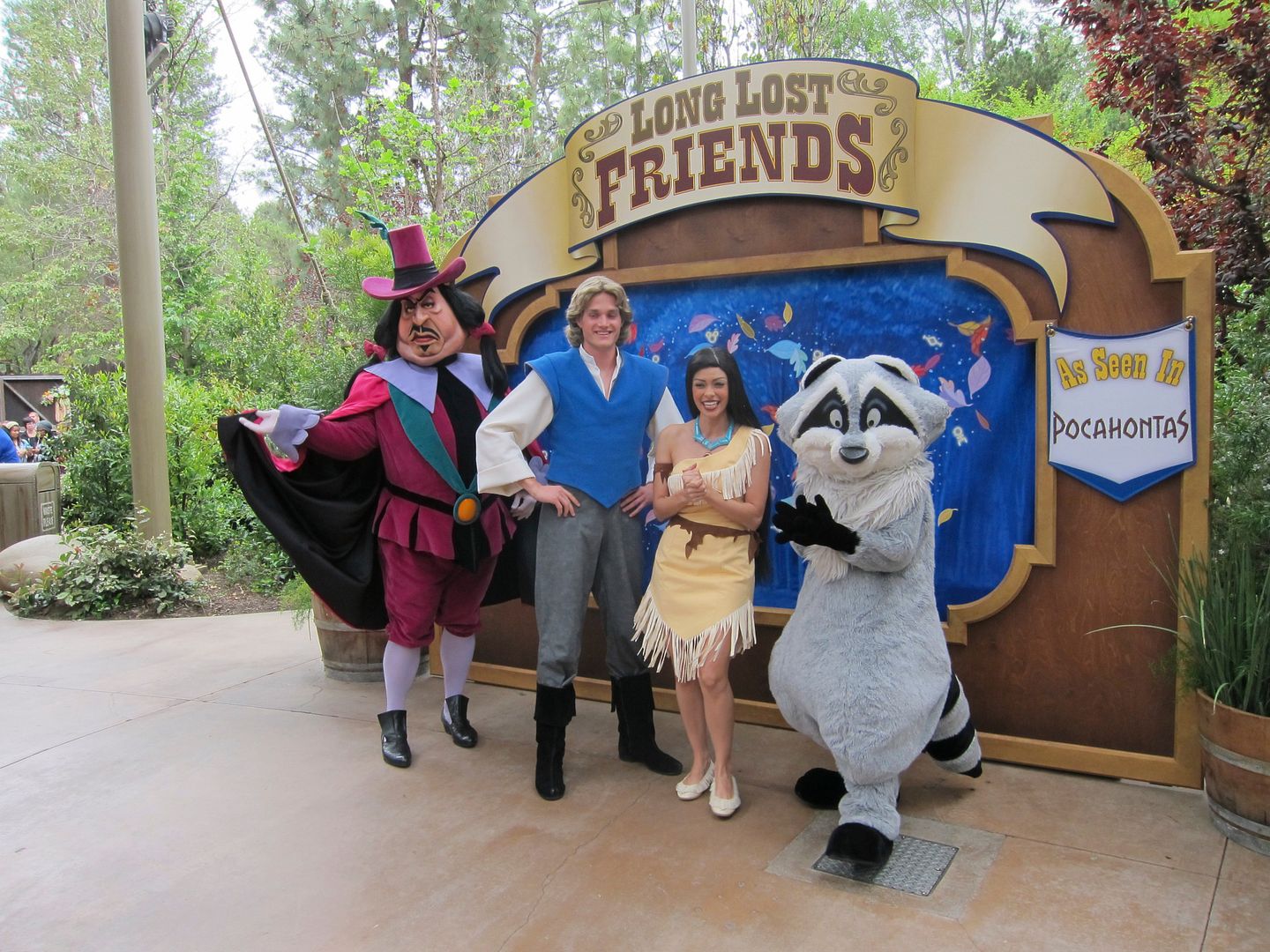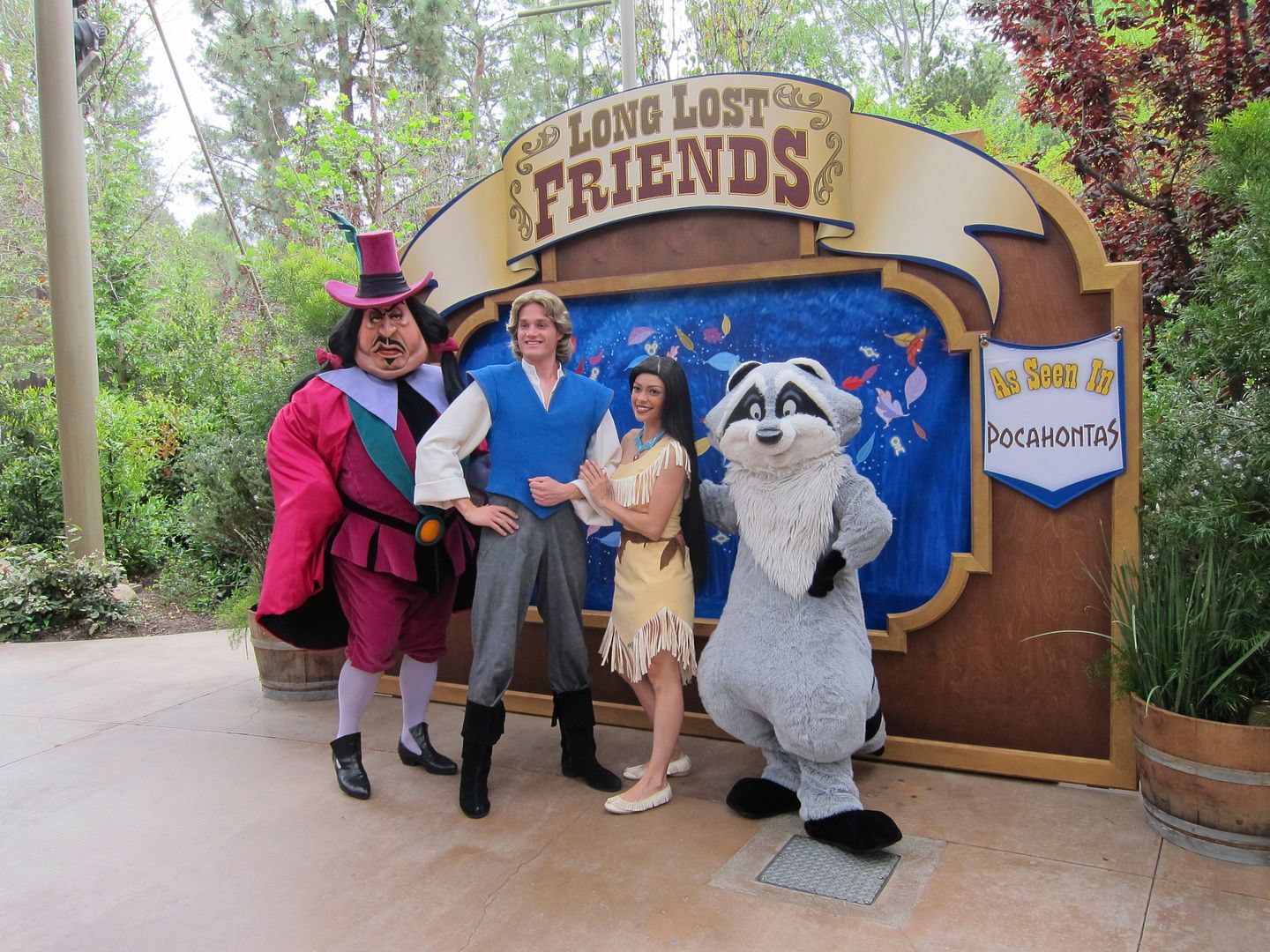 Over at the next station, the characters from The Hunchback of Notre Dame had come out.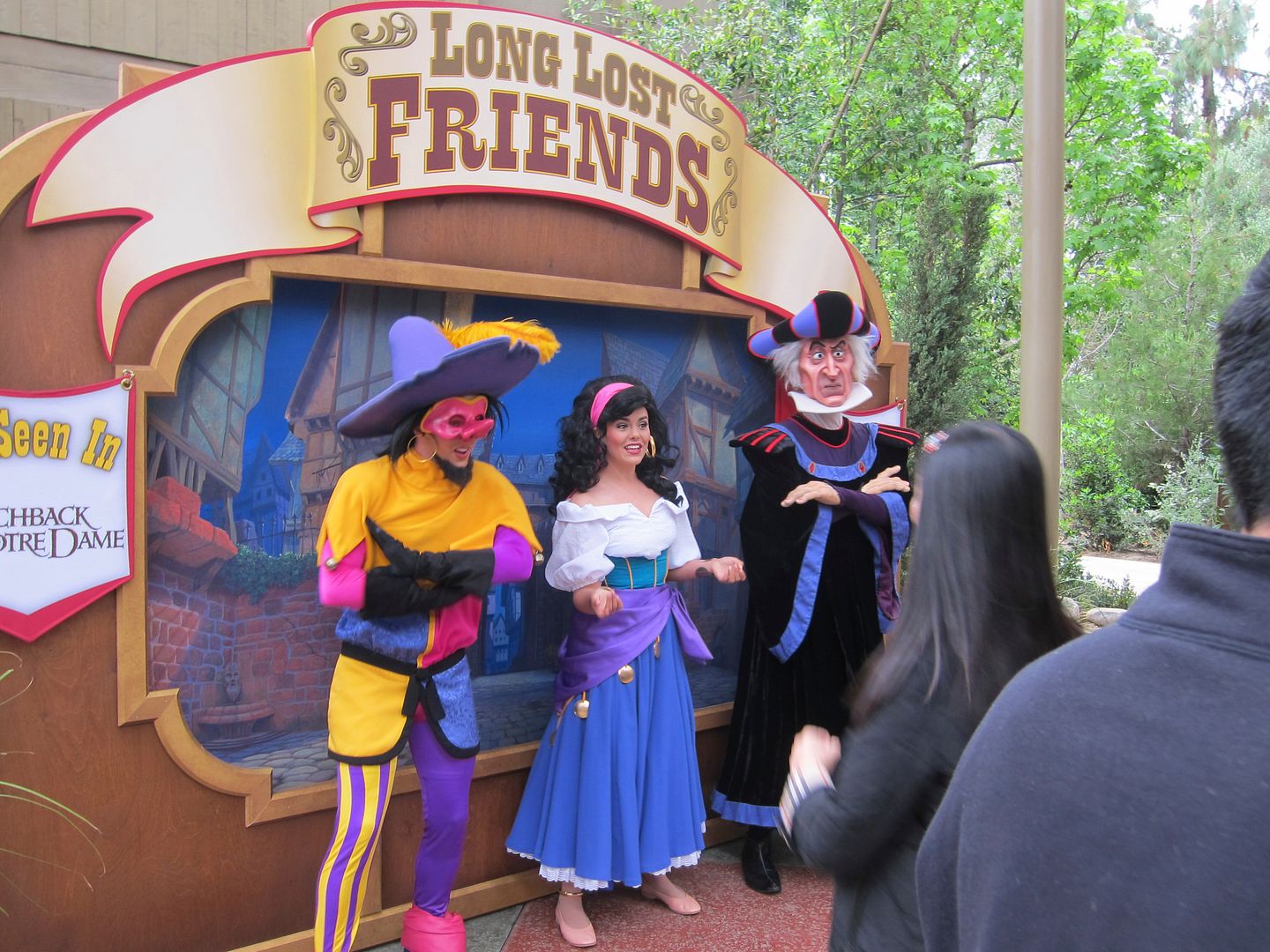 And across the way, the fairies from Sleeping Beauty were meeting.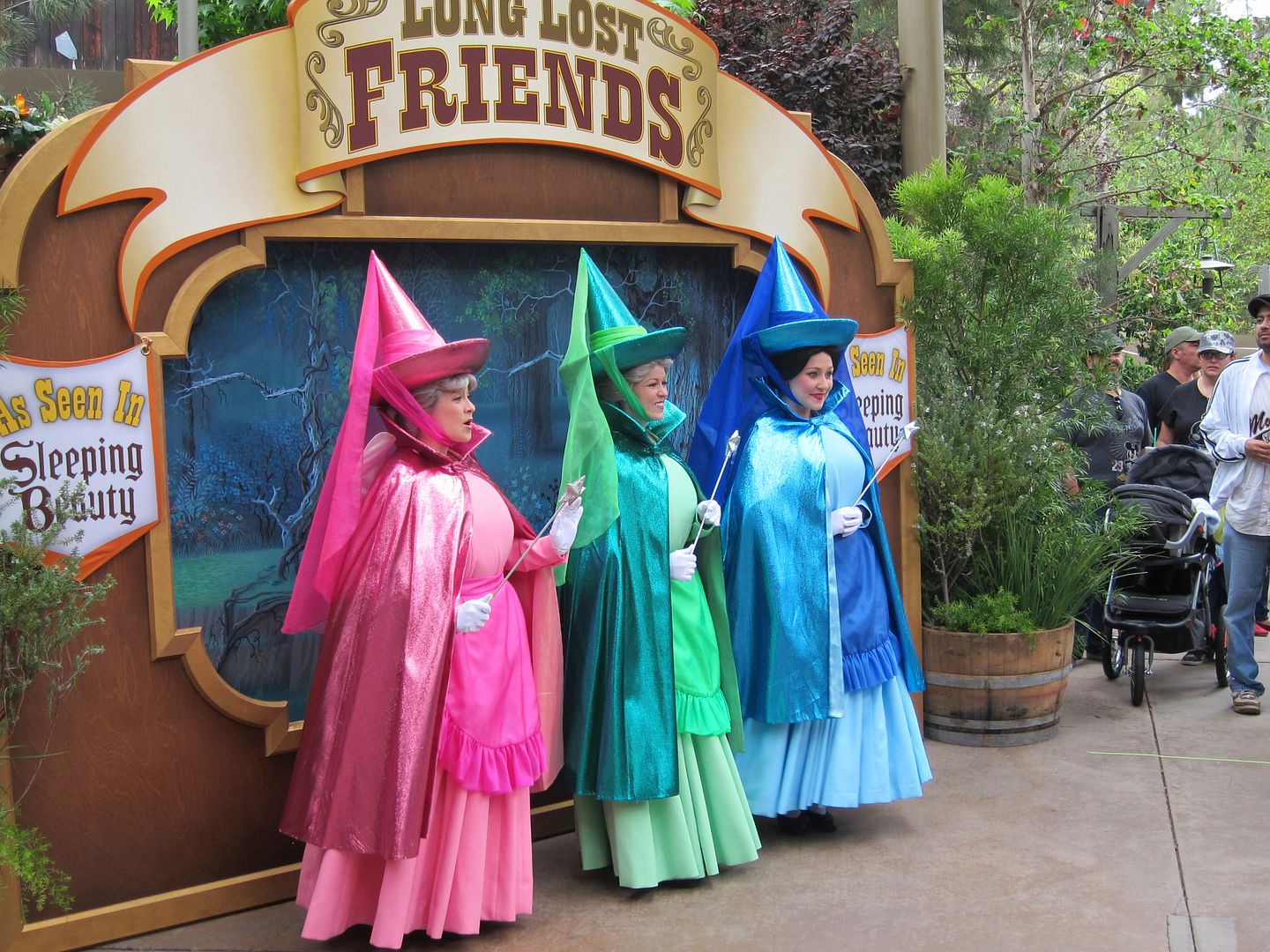 This whole event was making us so happy. Obviously, it was a HUGE hit since the crowds were insane. It was just so nice seeing all these characters who I think should appear more often in the parks.
There was also a special food cart, but we'd get to that later.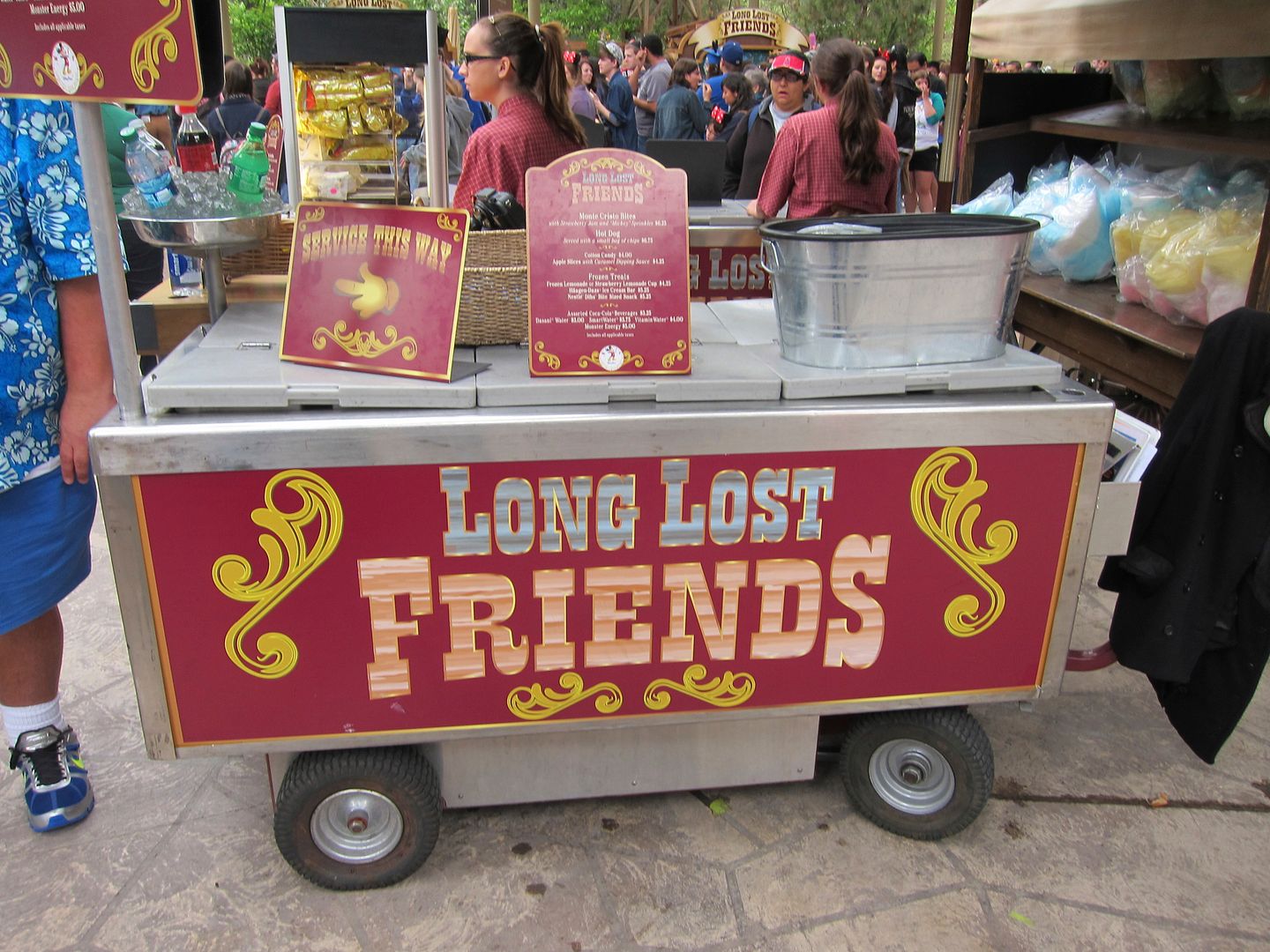 We went over and checked out the Robin Hood characters next. I think they were the most impressive of the lot because they hadn't been out for many, many years.
Even though we were taking pictures from off to the side, the Sherriff of Nottingham still interacted with us by shaking his moneybag.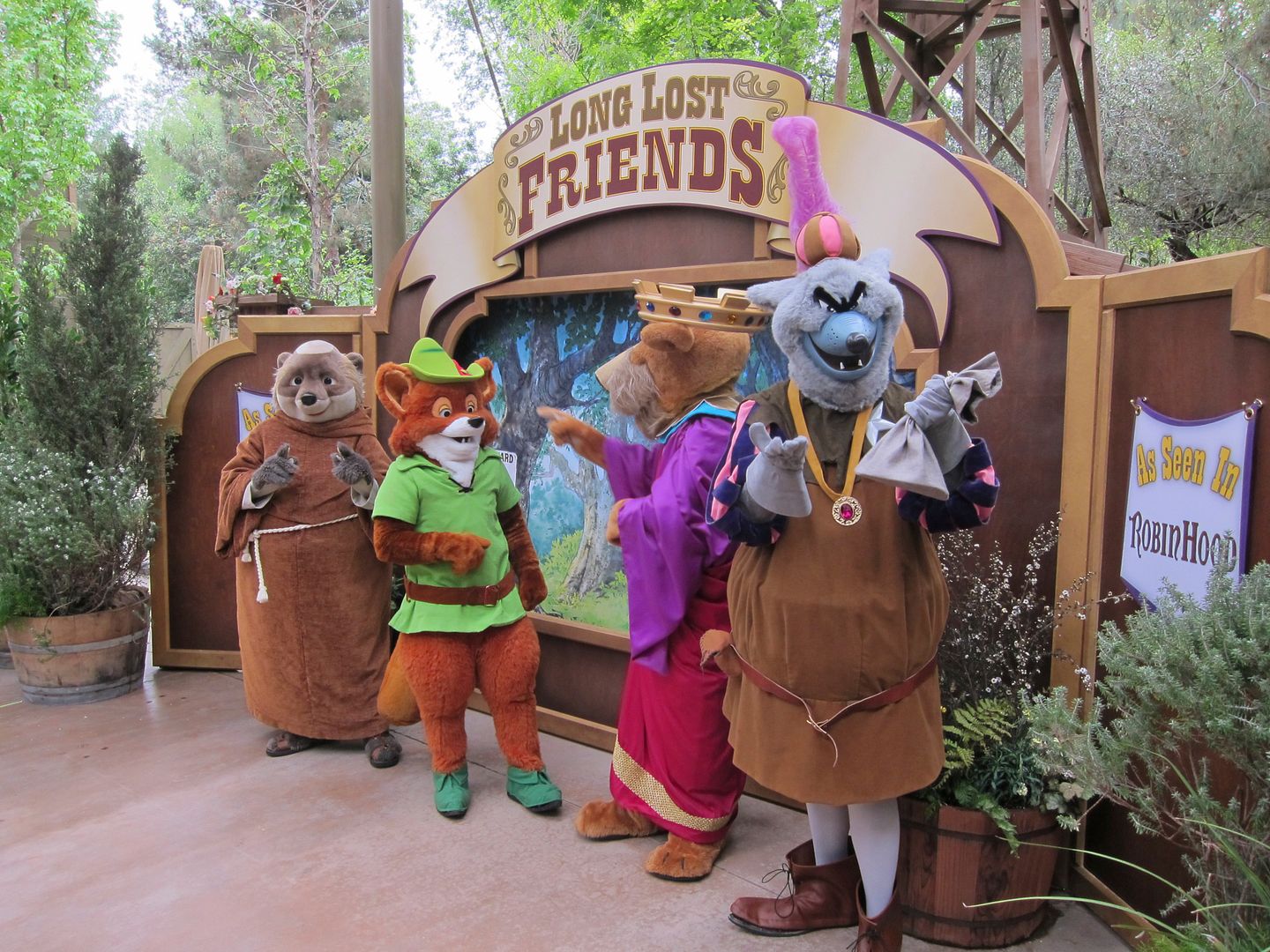 As they switched out the characters for the next group, they all paraded through the crowds. You can get an idea how popular this event was today from these pictures.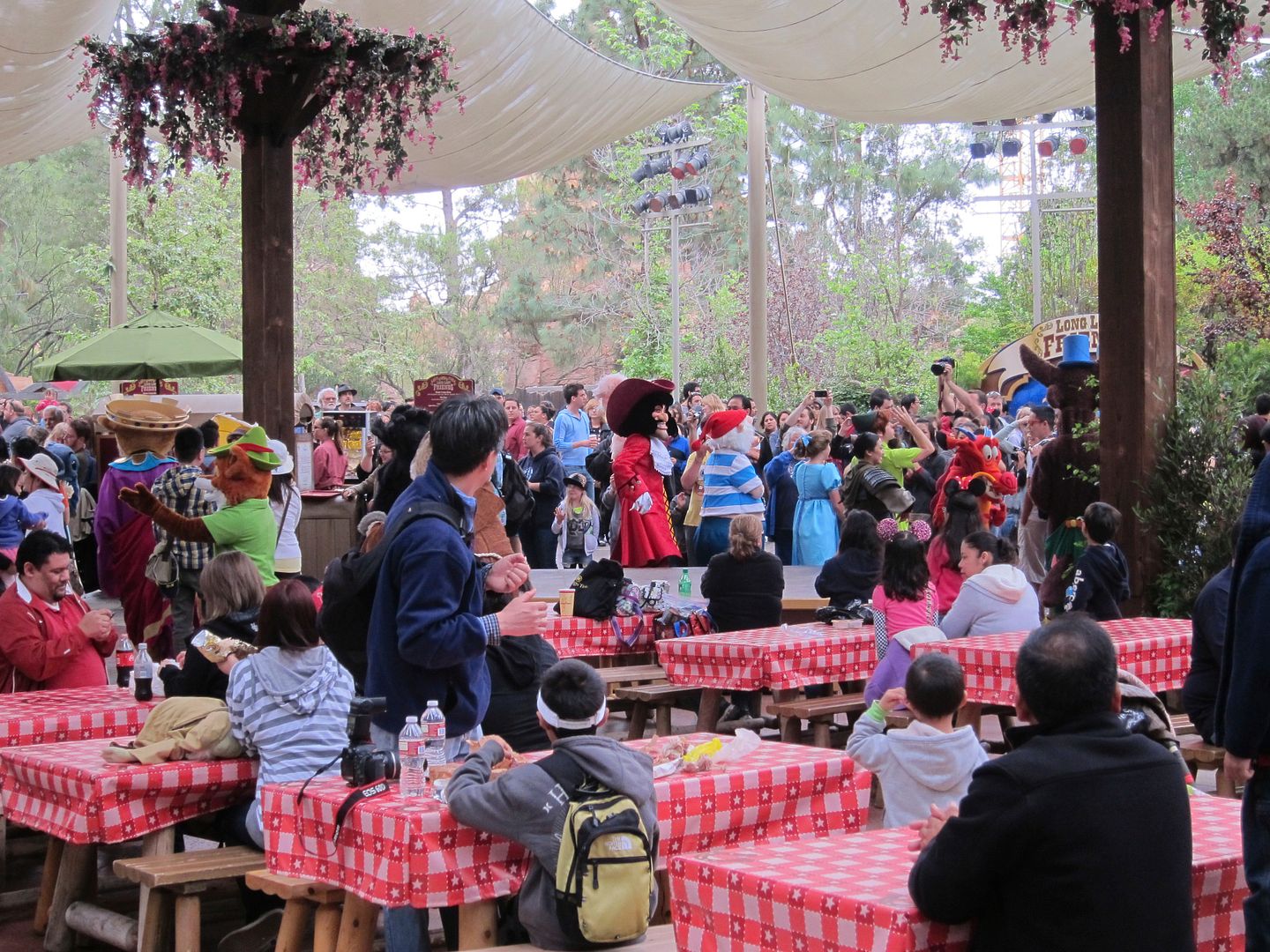 We took a few pictures of the Peter Pan characters next.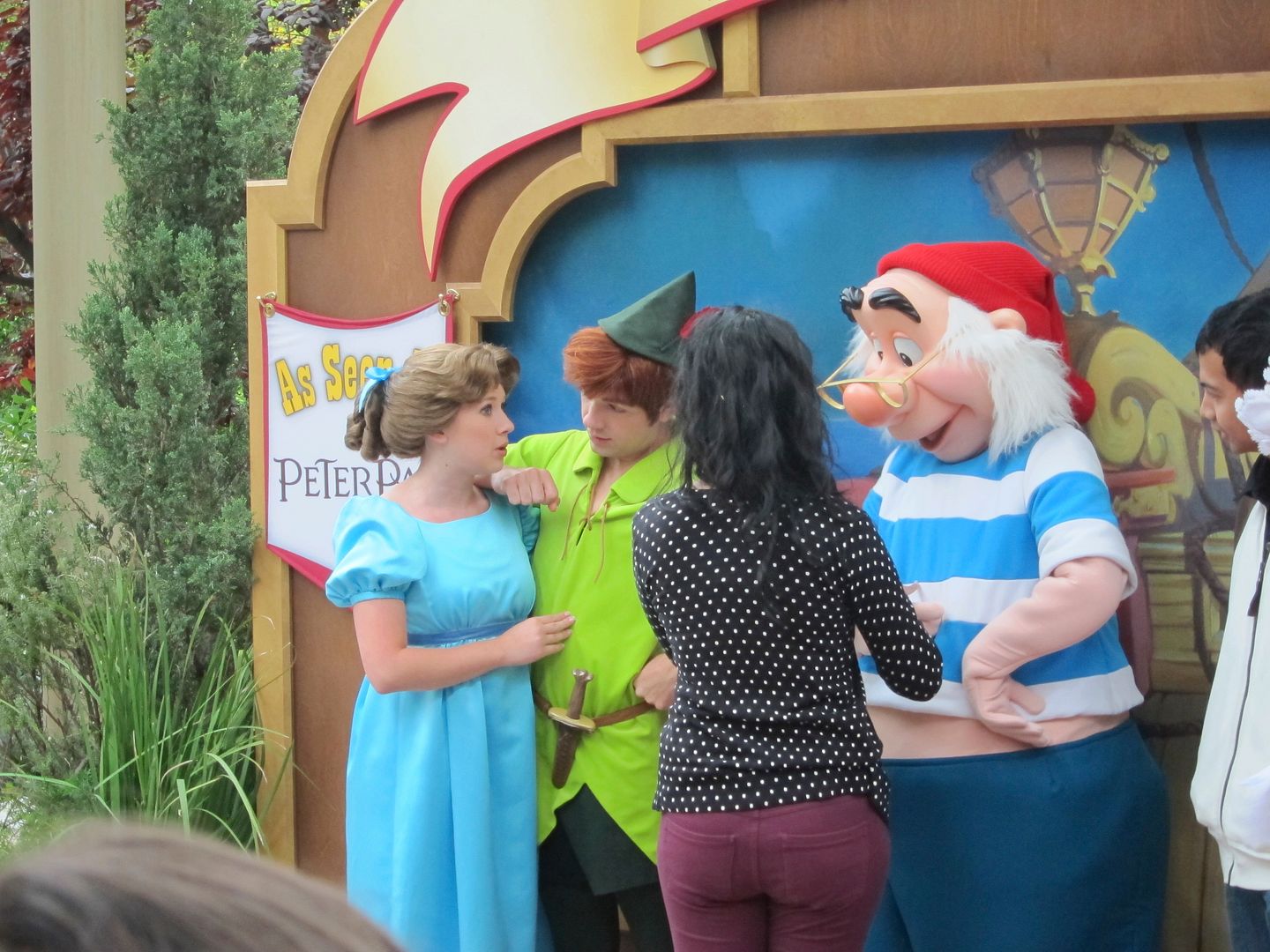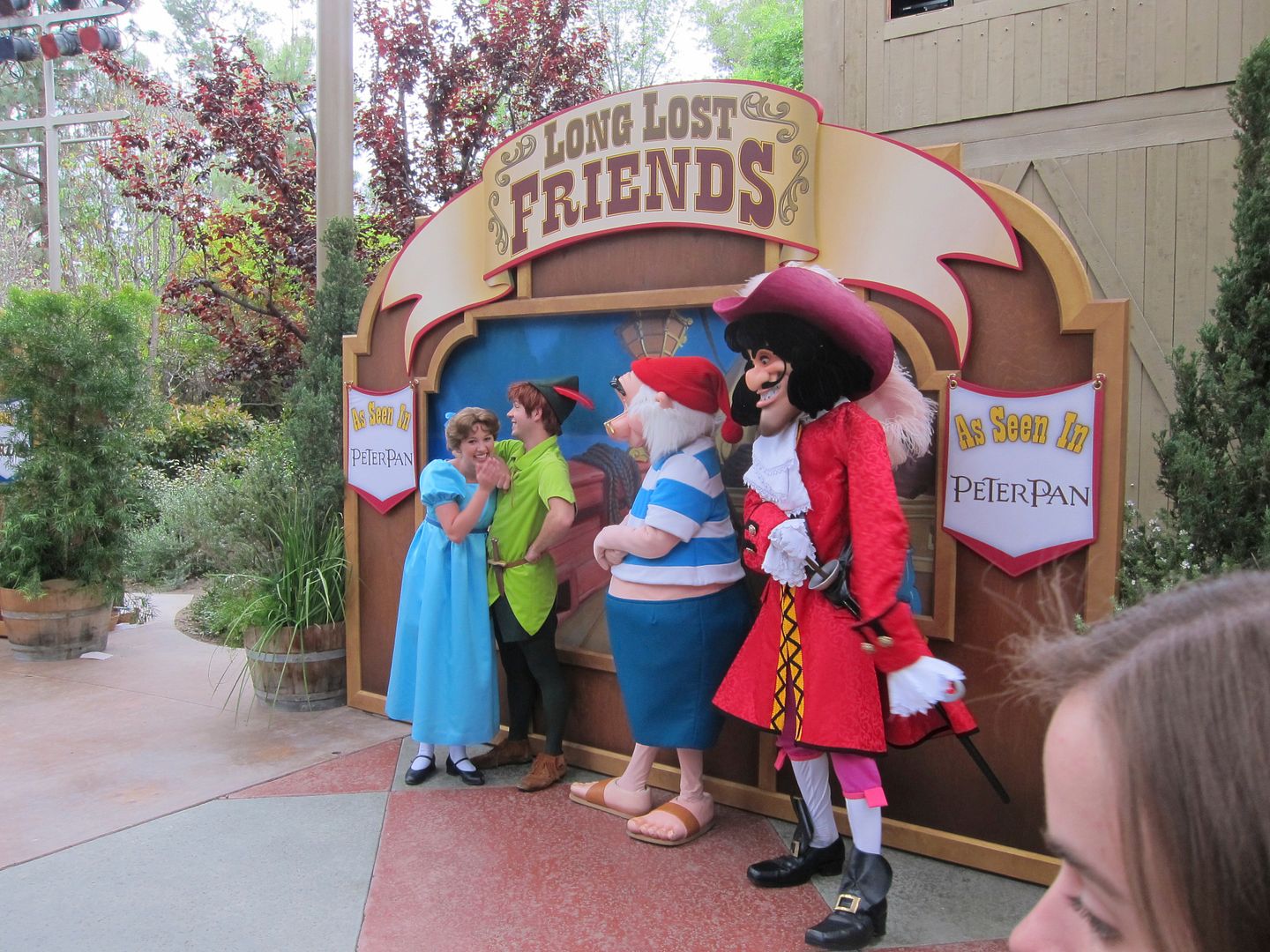 Another character whose appearance I thought was REALLY cool was Mulan dressed as Ping. You definitely don't see that very often.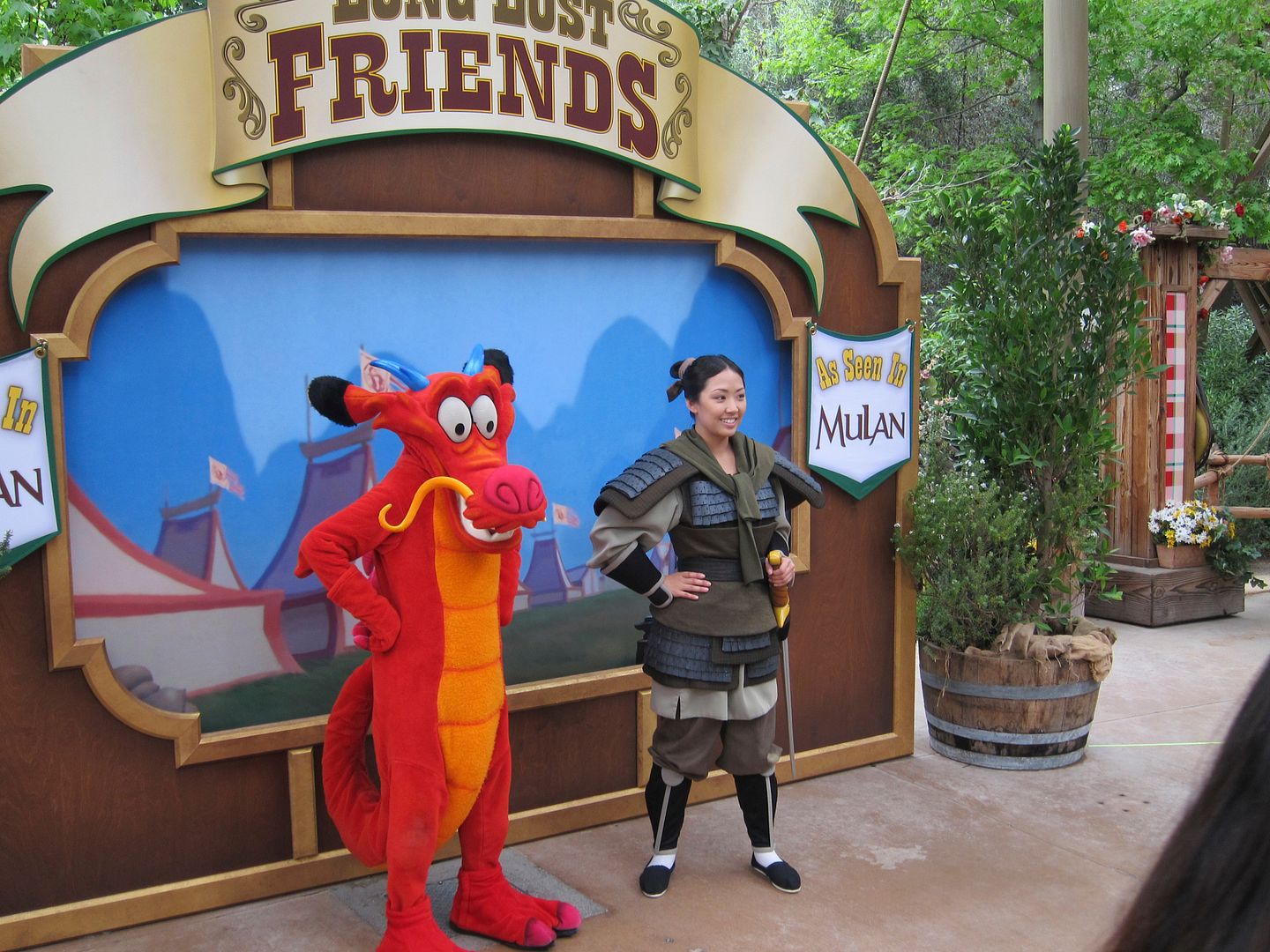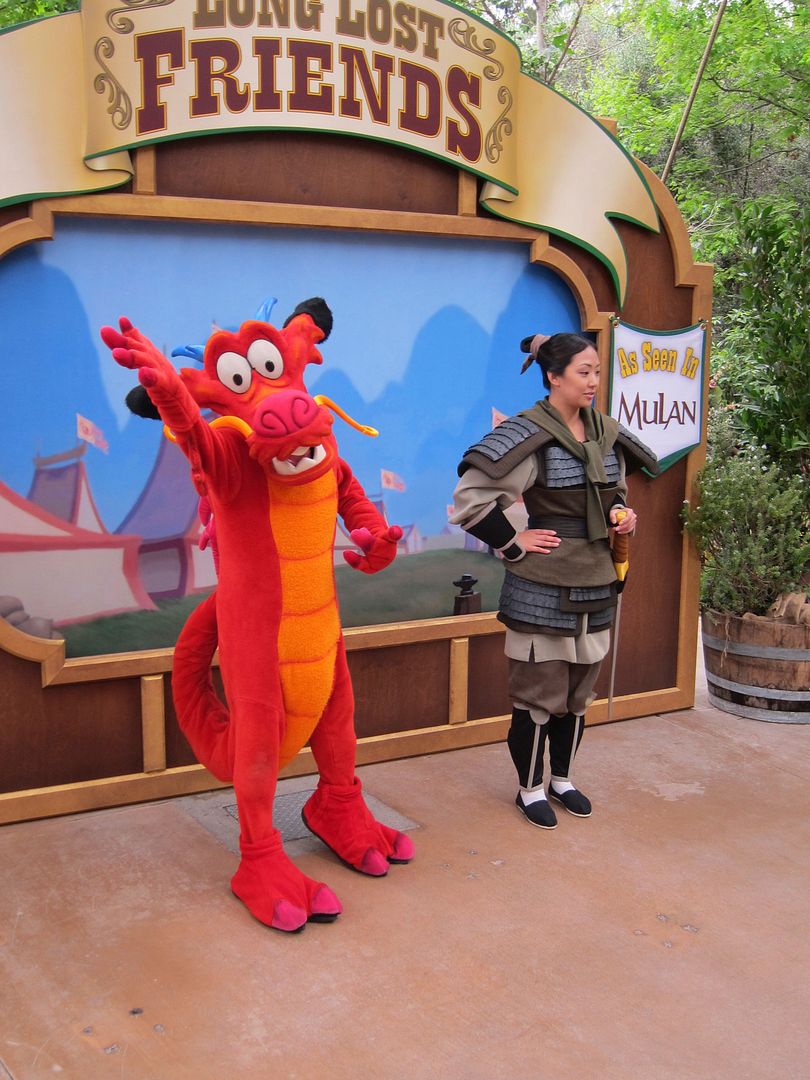 Finally, we had checked out all the characters except one set—Lilo and Stitch (who aren't really that LONG lost).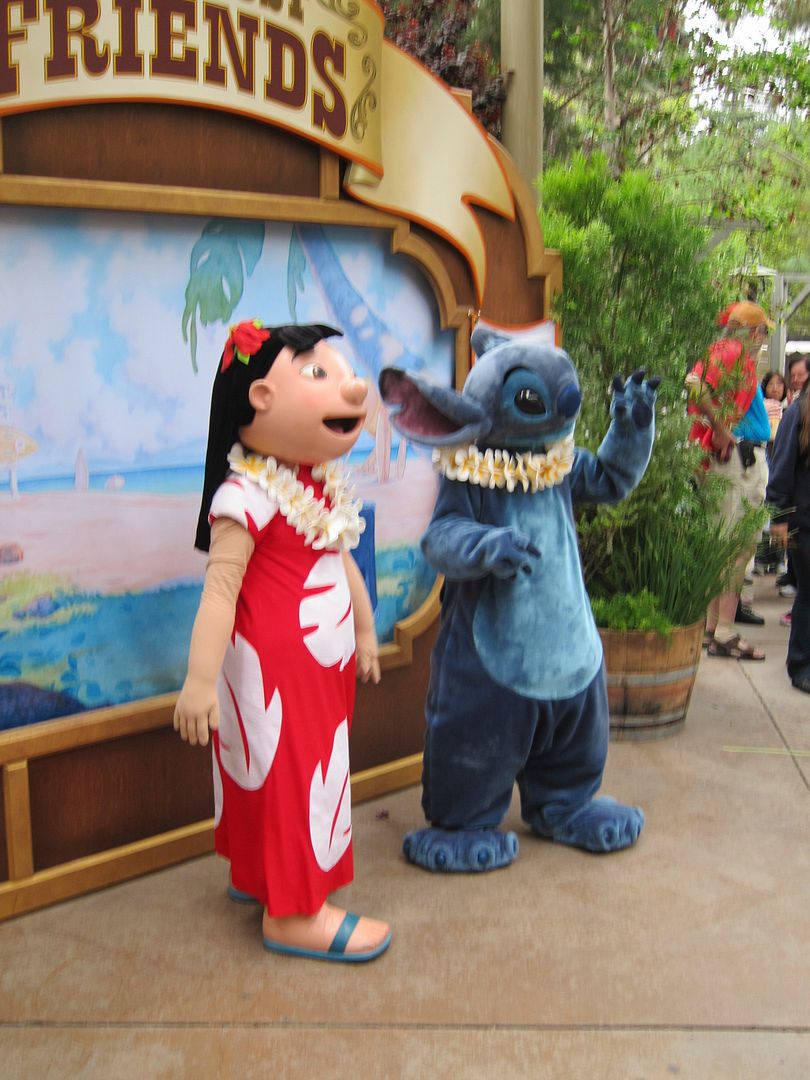 After we had "met" all the Long Lost Friends (or at least SEEN them), it was time for the Touring Plans Liners meet! Conveniently, it was in that same Jamboree area, so all we had to do was walk a few feet away.
This meet was a lot of fun! It was the first time we had attended an organized event of Disney fans, and we liked getting to put some faces to names we had been seeing online for years. In attendance were: Naomi (morparknay on Lines); Jason (jasonindisney.com), his wife Brianne and his sons Owen and Jacob; Brian (btw760); Guy from Touring Plans (GuySelgaJr), and his wife Jen.
We enjoyed getting to talk to people who really understood and shared our passion for Disney. The meet also included some free snacks. First, there was an order of the Monte Cristo Bites (a Long Lost Friends Week exclusive).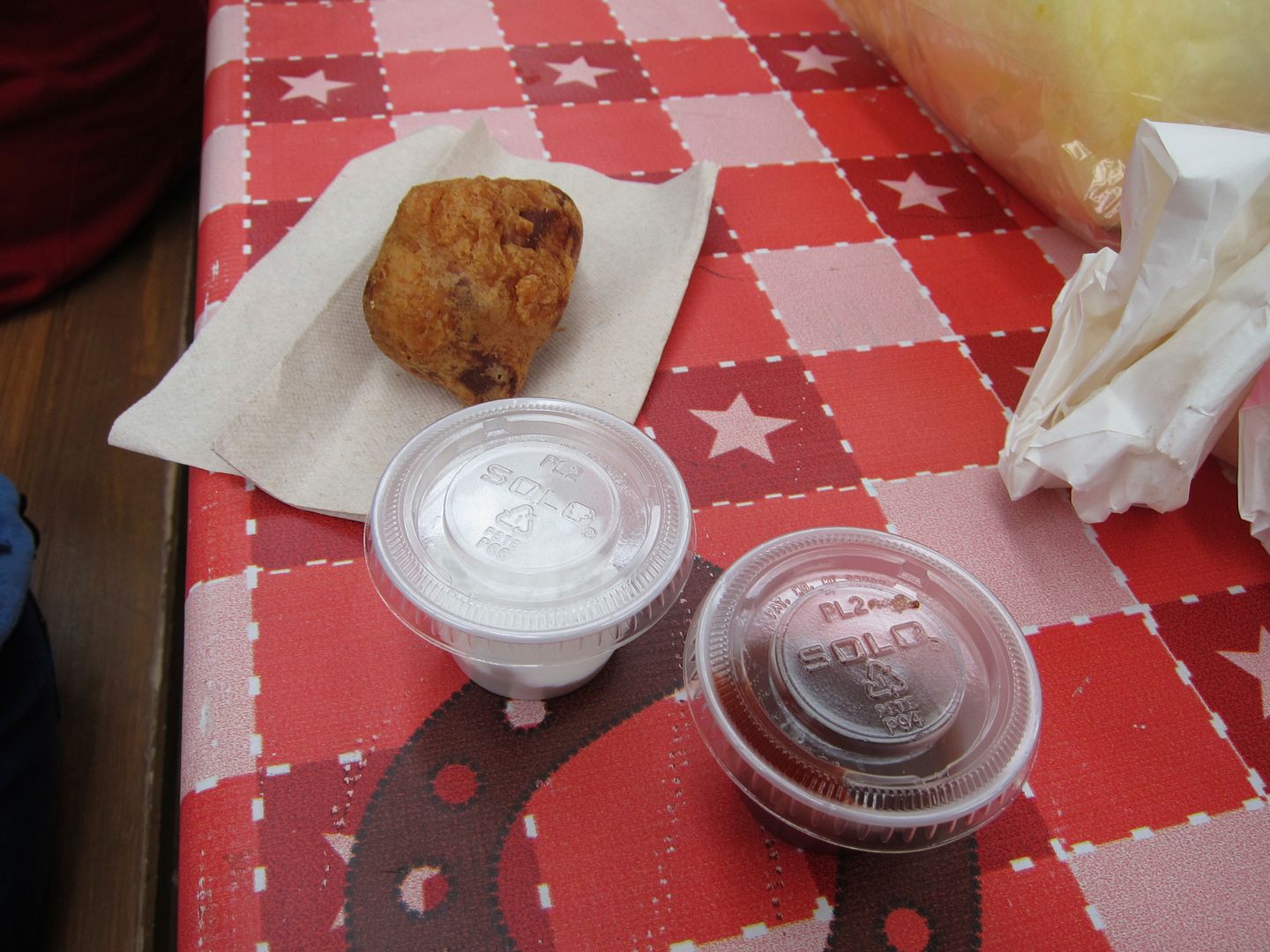 That amount of Monte Cristo was truly the most we would ever need. We liked having one bite each much more than getting the actual sandwich at Café Orleans a couple years earlier. There was also lots of cotton candy (which you can see some of in the corner of that last picture).
The meet probably lasted for about an hour before the group started to break up. Before we split, though, we gathered for a group picture. This is the picture someone took on Naomi's camera, which I downloaded from Facebook. I'm not sure why it's so pixelated, but you get the gist of it.
While we were in the middle of the Liners meet, someone else approached us and told me she was a reader of my trip reports on the DIS! It turns out it was Linda67 from the U.K., whose Disneyland Paris trip reports I've read before as well. We only had a quick chat—not even long enough for me to realize why I recognized her—but we were SO glad she had come over to say hi!
The Liners group had mostly disbanded, but Tracy and I were still talking to Guy and Jen when they had some friends come over who were going to join them for dinner later. We were introduced to Blaine and his wife Jaana, and the six of us chatted for a while before getting up to go ride the Sailing Ship Columbia. We learned a lot from standing with Guy on that ride (it helps to have a SoCal native explaining some Disneyland history). One thing we had never realized was that the tracks to the side of the ship are left over from the Rainbow Caverns Mine Train.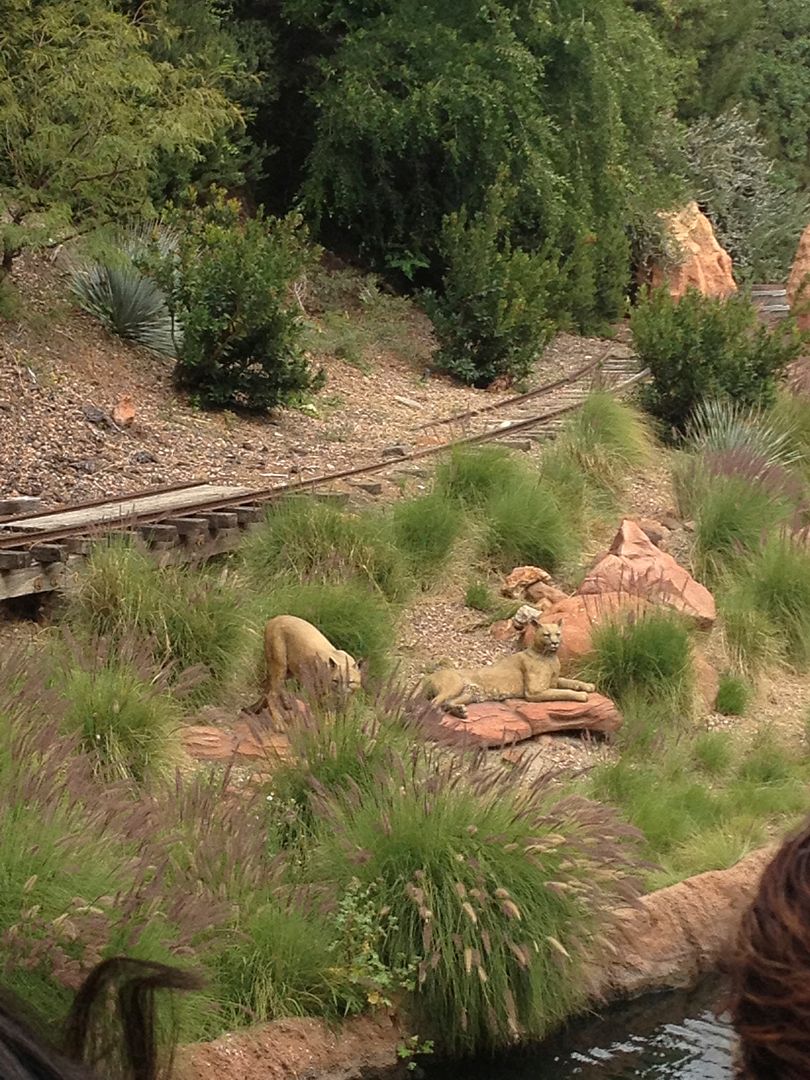 After the ride was over, we decided to let the others go their own way, and Tracy and I headed to New Orleans Square. We rode the Haunted Mansion before going back to Big Thunder Ranch to see if Pancho was still out. He was, but he wasn't in the mood to come to the edge of his pen—probably because he knew his day was almost over. We pet some goats instead, and then the Ranch closed (unfortunately, we didn't know to stay for the "Running of the Goats" at this point).
We hadn't really been planning to stay for dinner, but we were getting hungry, so we decided to go to Rancho del Zocalo.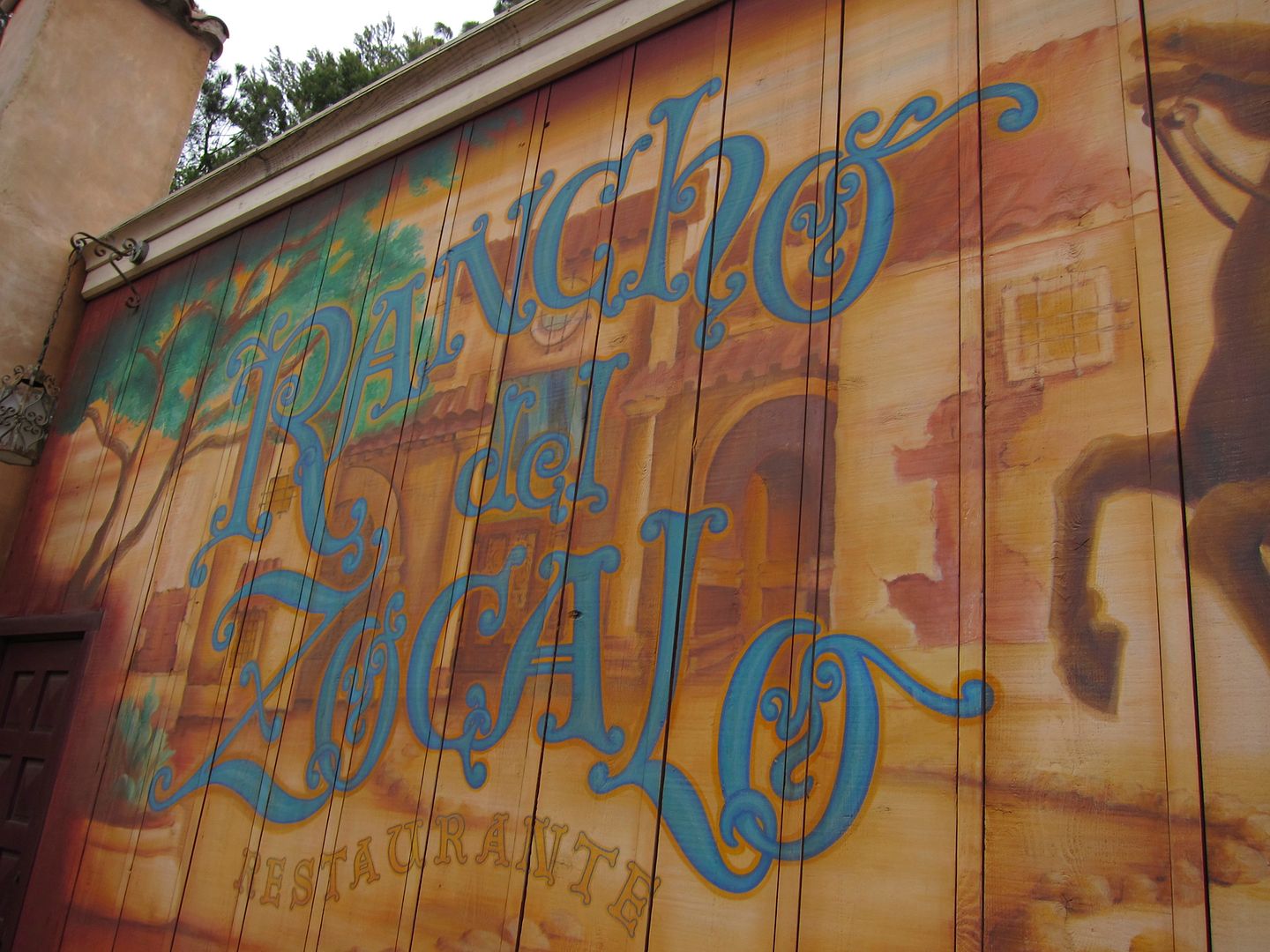 We got our old standby (the Carne Asada and Red Chile Enchilada Platter), and it was delicious as always.
By this point, dusk was beginning to fall, and we were getting a little chilly, so we decided to leave.
On the way out, though, we HAD to stop by Market House to take advantage of our first and last free coffee refill. We opted for decaf because it was pretty late in the day.
Now, we actually went toward the exit, and on the way we saw that Gideon and Foulfellow—who could have easily been "Long Lost Friends" themselves—were meeting in Town Square.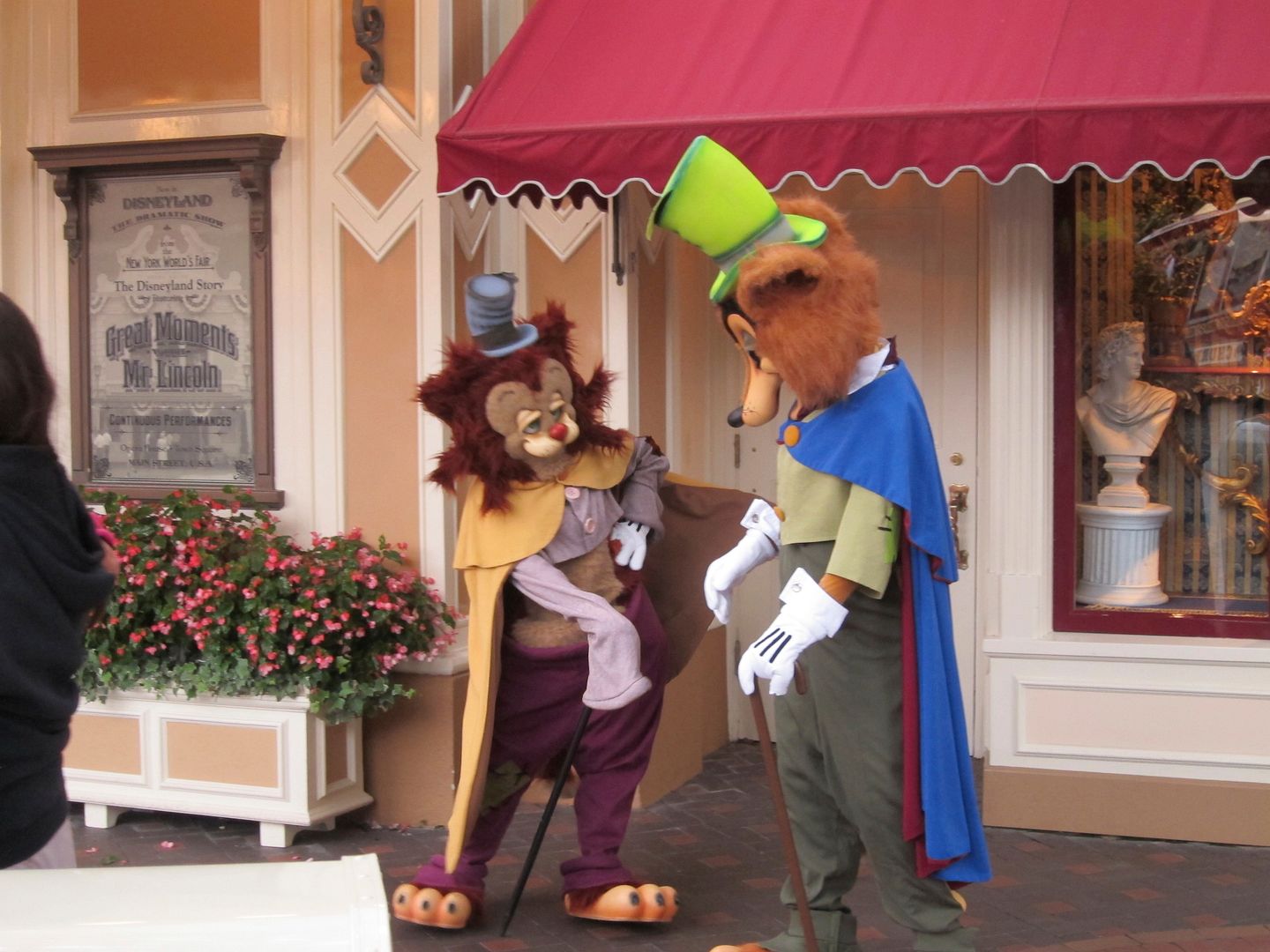 We weren't really in the mood for waiting to meet them either, but it was cool seeing more rare characters out and about.
As we exited the park, our journey wasn't quite over because we still had to try to find our way back to the obscure Hilton parking lot. Eventually we made it, but we really didn't want to have to ever try parking there again…
Previous Post | Next Post
Table of Contents
Follow



Share