Chapter 99
Bucket List
---
Previous Post | Next Post
Table of Contents
(Originally posted November 12, 2013)
As we entered the main room, we were hit with a sort of Disney overload. On all of the walls and display cases scattered around, there is authentic Disney memorabilia and photos depicting Walt Disney's career and the founding of the Disney Company. It's also just a beautiful room decorated with lots of neat furniture.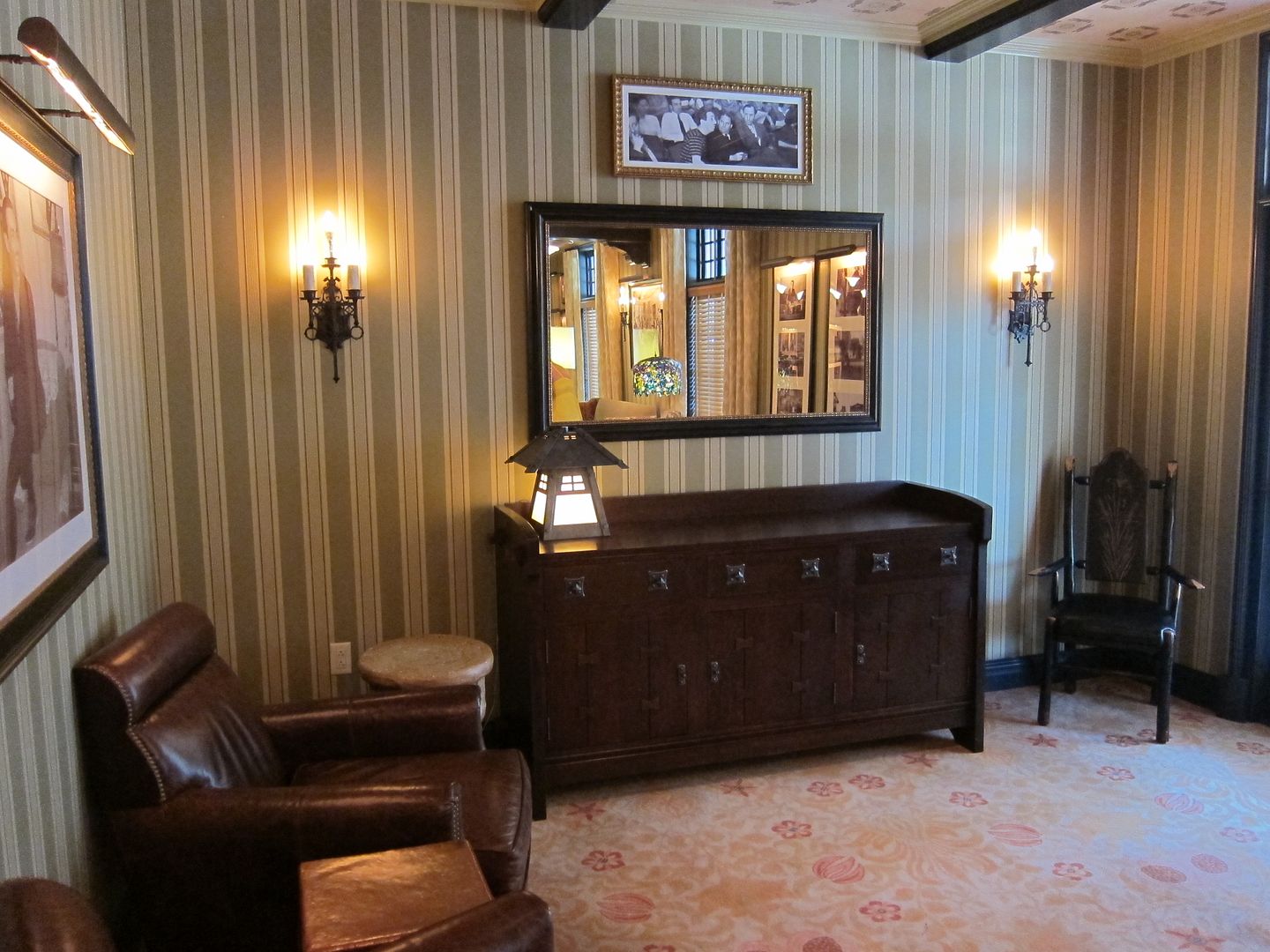 The top photograph in this picture is actually moving artwork. Every few minutes, Snow White becomes animated.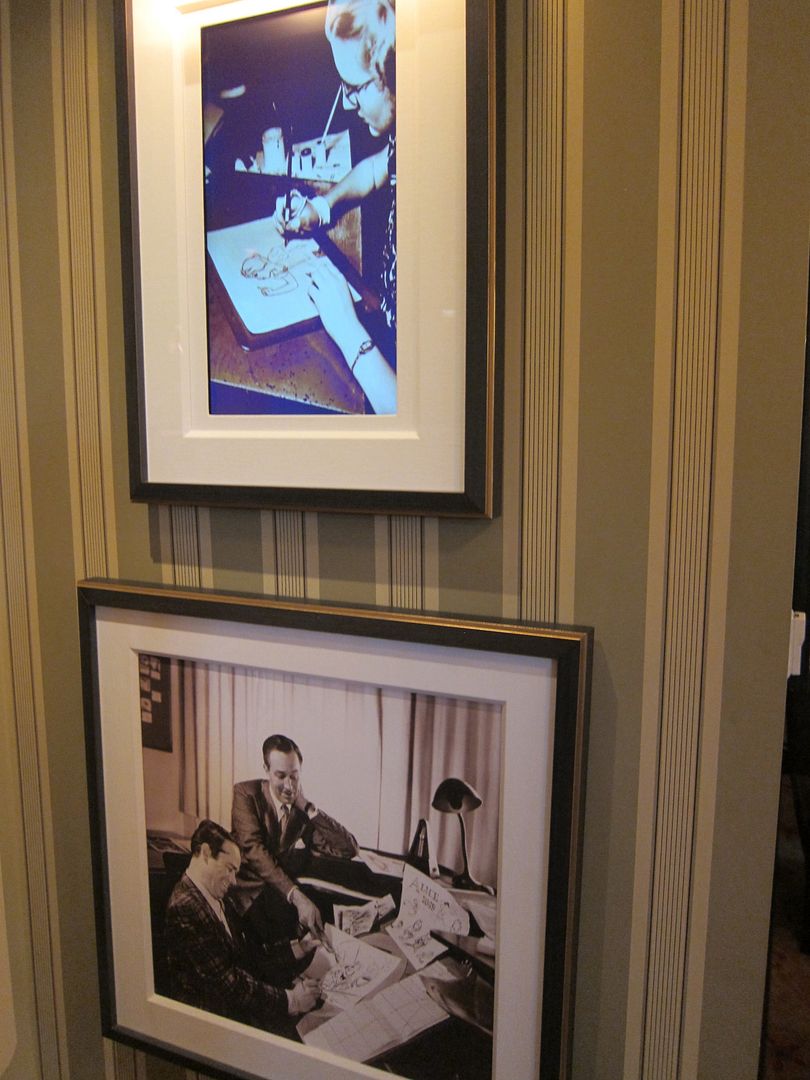 When we first got into the Lounge, it wasn't a moment too soon. I had been standing for too long, so I was feeling really dizzy. Luckily, once we sat for a while, I started to feel okay again. We checked out the menu and tried to decide what to order.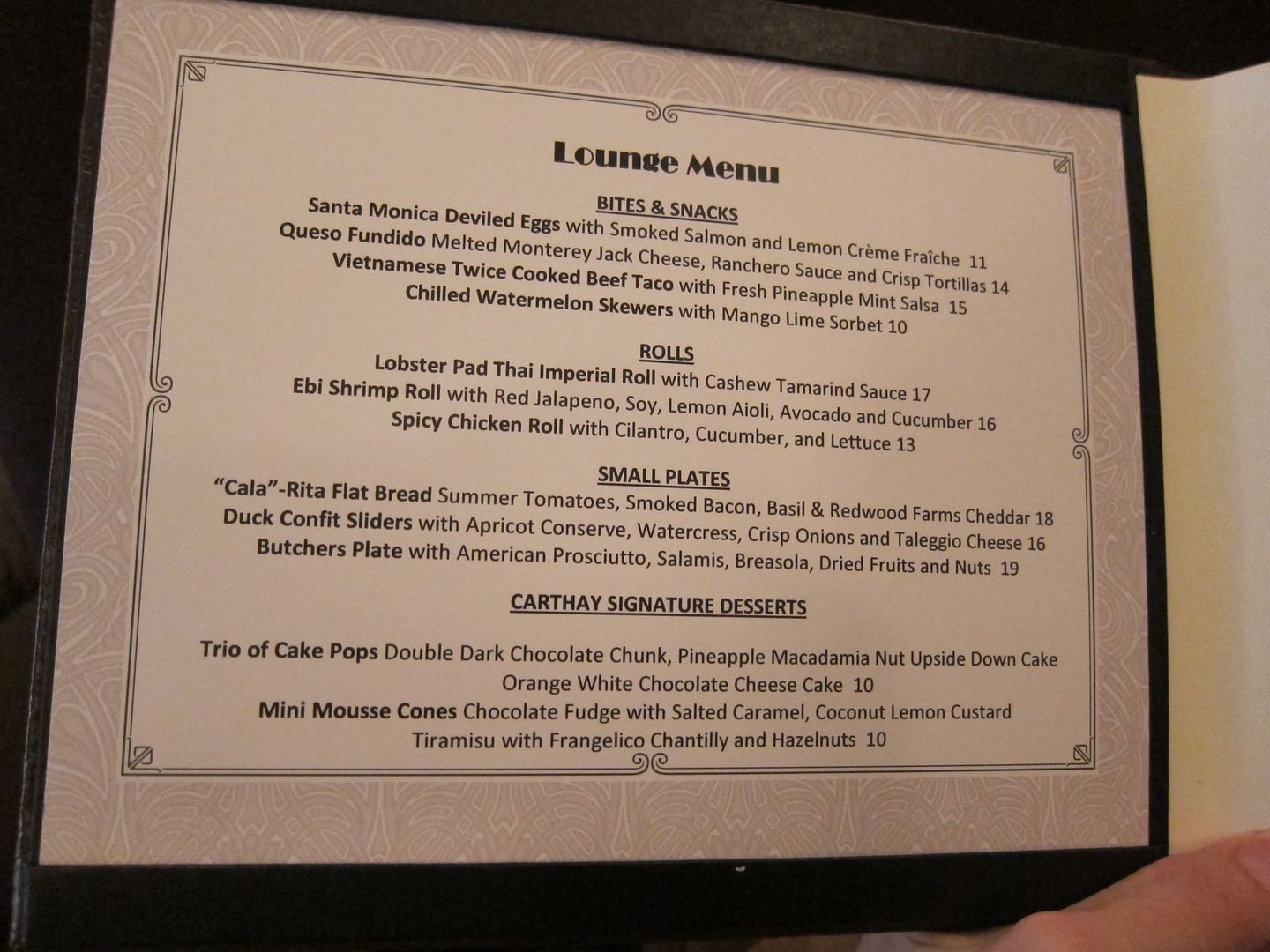 The menu here actually has the exact same food as the Carthay Circle Lounge next door. We placed our order with the server. The cast members here are the epitome of the elite Disney servers. Ours had worked at the Adventurer's Club in WDW as well as Club 33 here, and she would also work the various Club 33 events including the anniversary dinner inside the Tiki Room a few days earlier. In addition, there are apparently always several plaids in the Lounge to help members with any needs they might have.
Once we had ordered our food, I was feeling better after having sat for a while, so we decided to take the grand tour.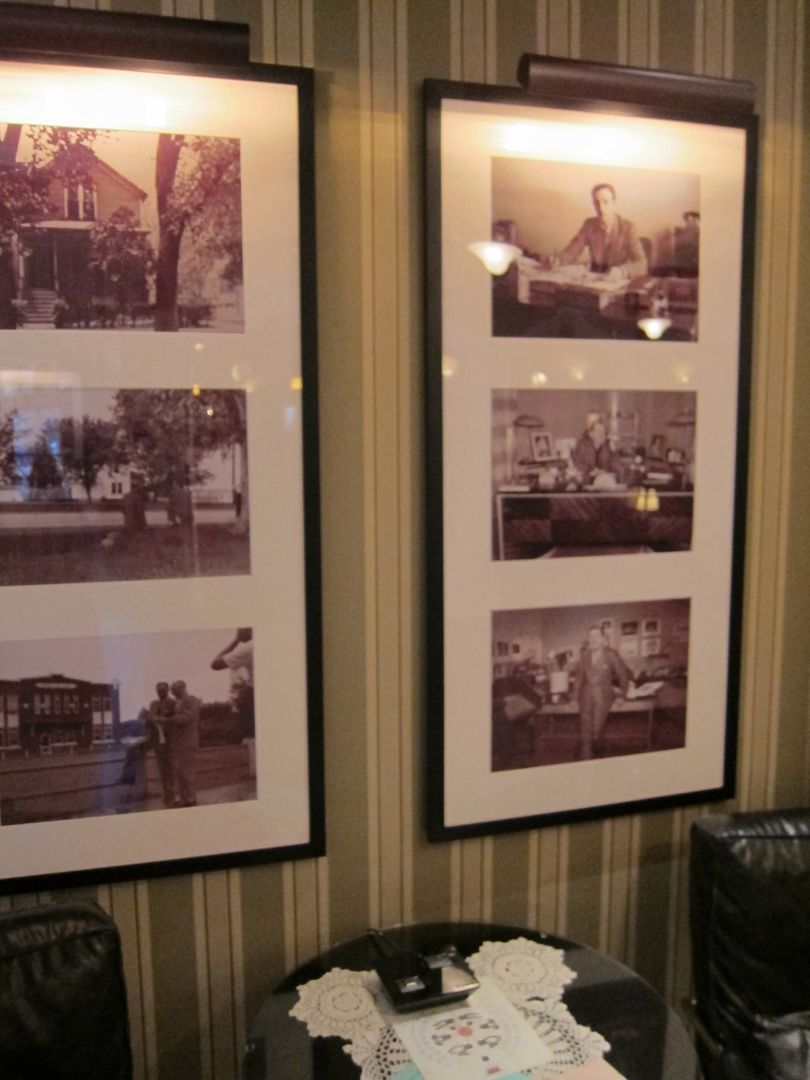 These are the seven statues Walt was honored with after the release of Snow White (I'm not 100% sure, but I think these might have been reproductions).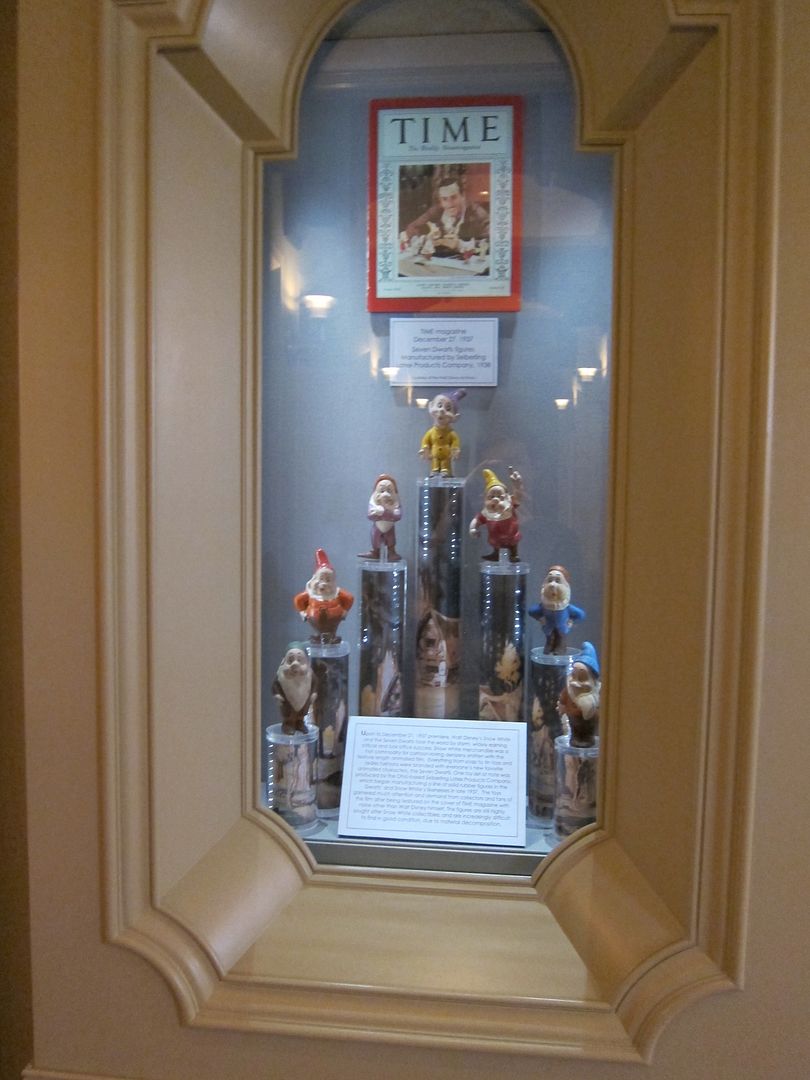 There were caricatures of all of the "Nine Old Men" on the wall by the bar.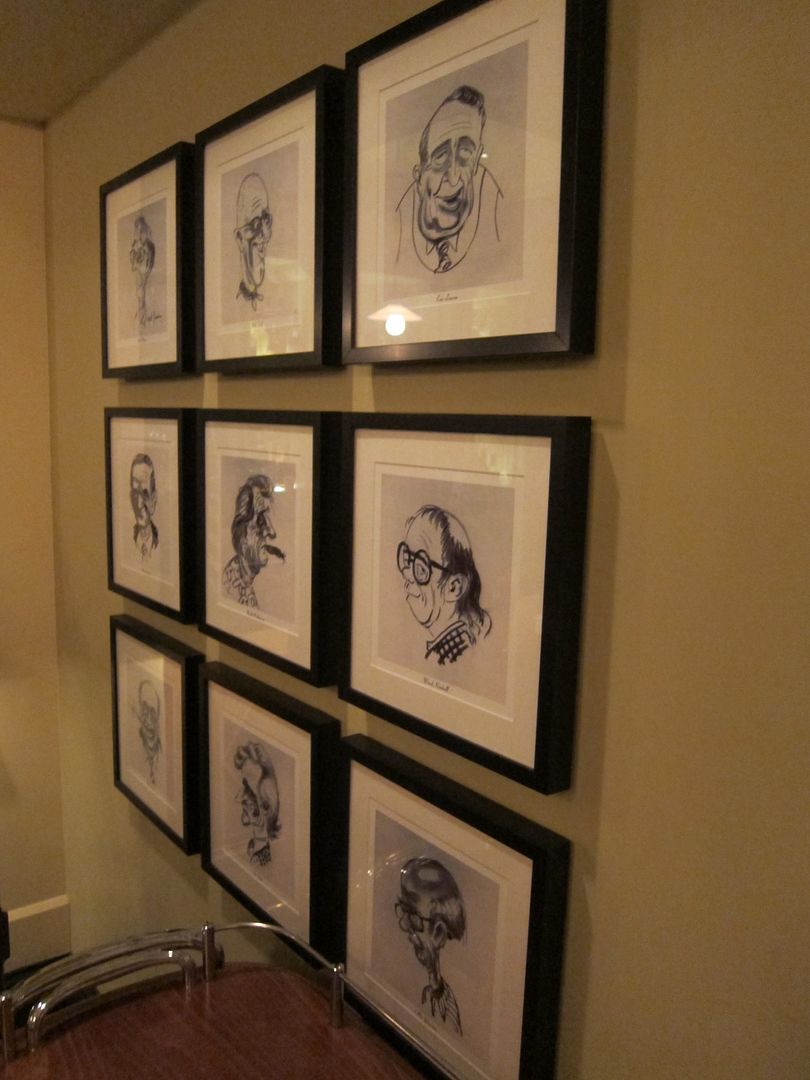 Here's the iconic "Walt Disney" signature.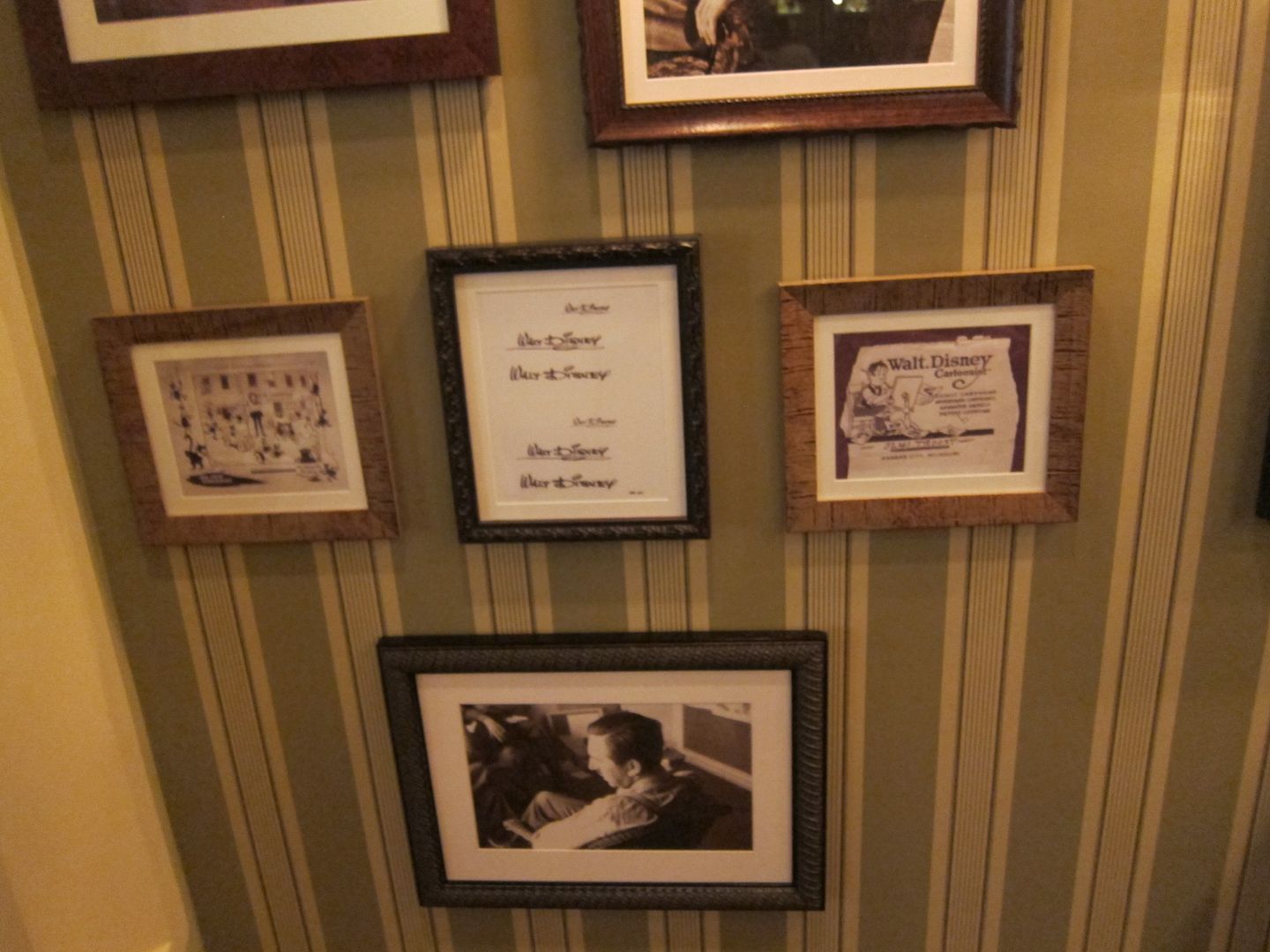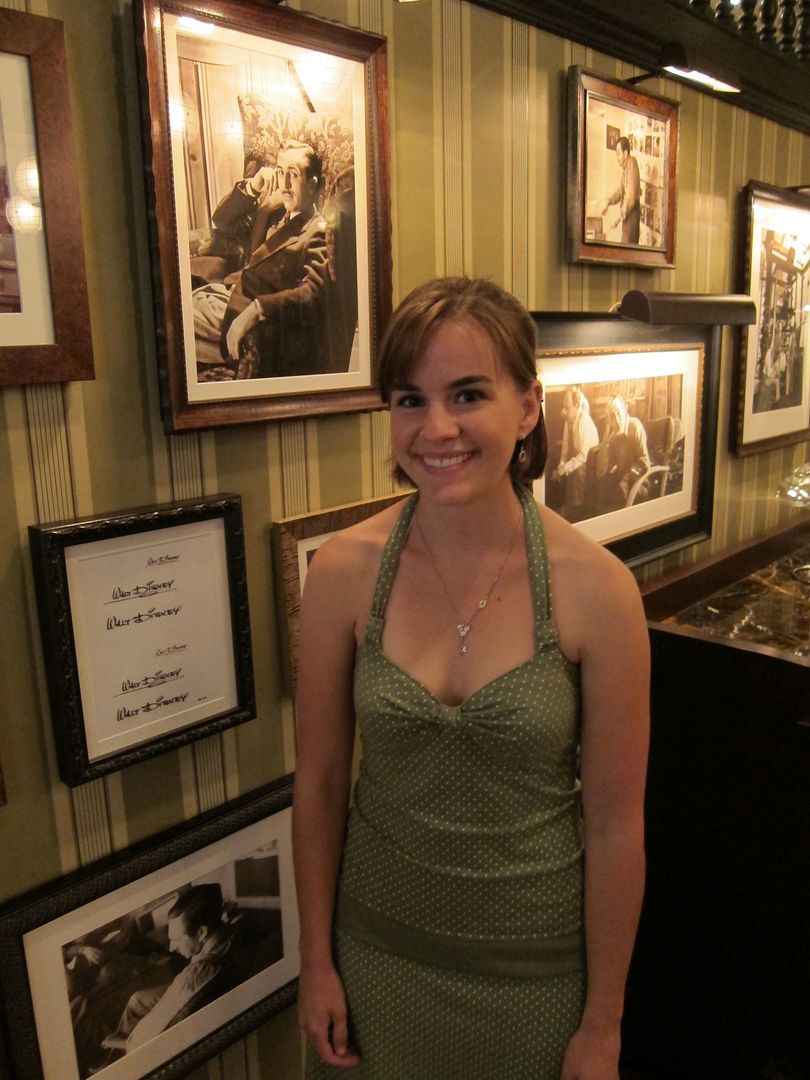 The main man himself.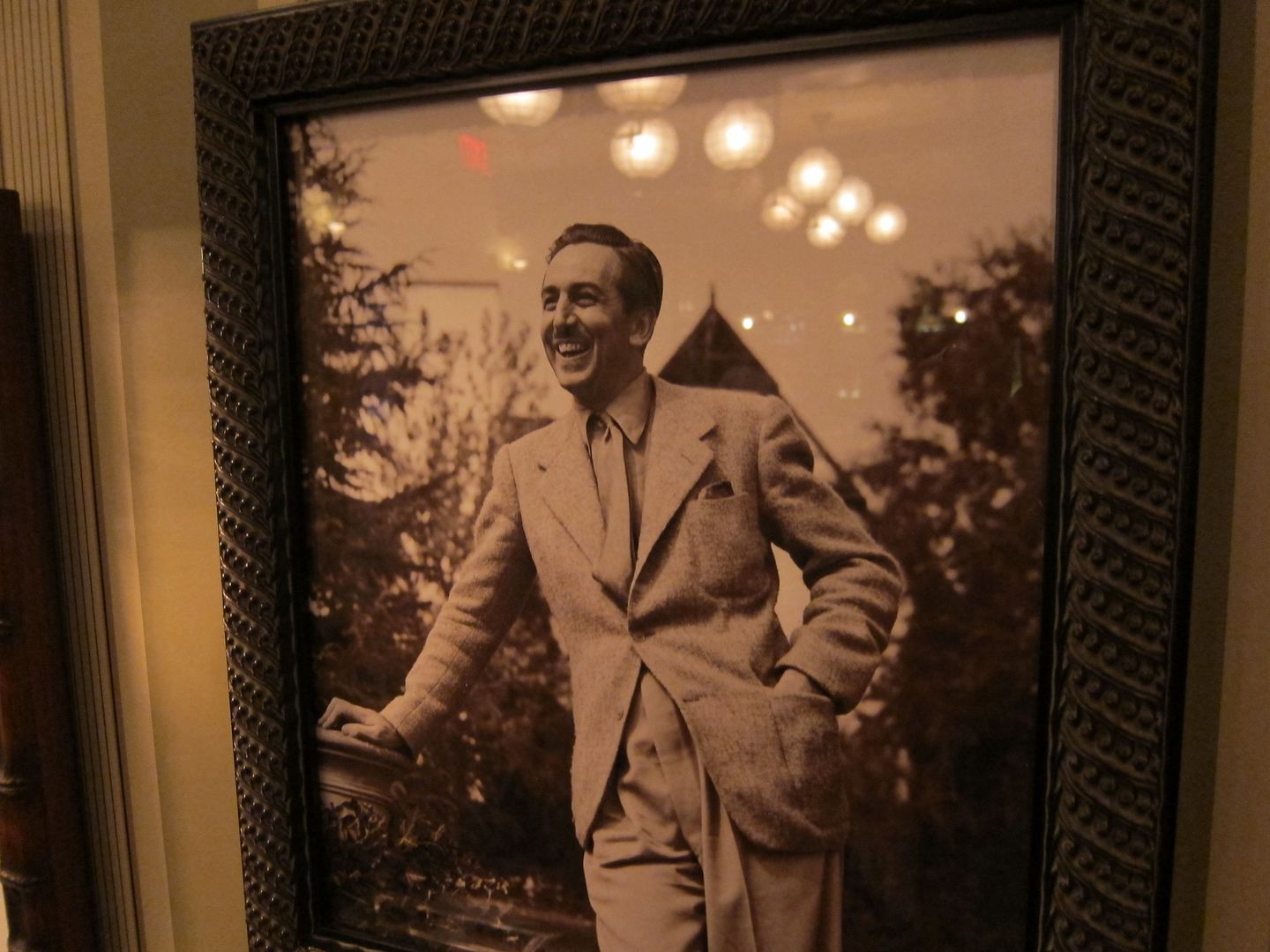 Even though Walt obviously had nothing to do with the planning and creation of 1901, it just feels like it is imbibed with his spirit.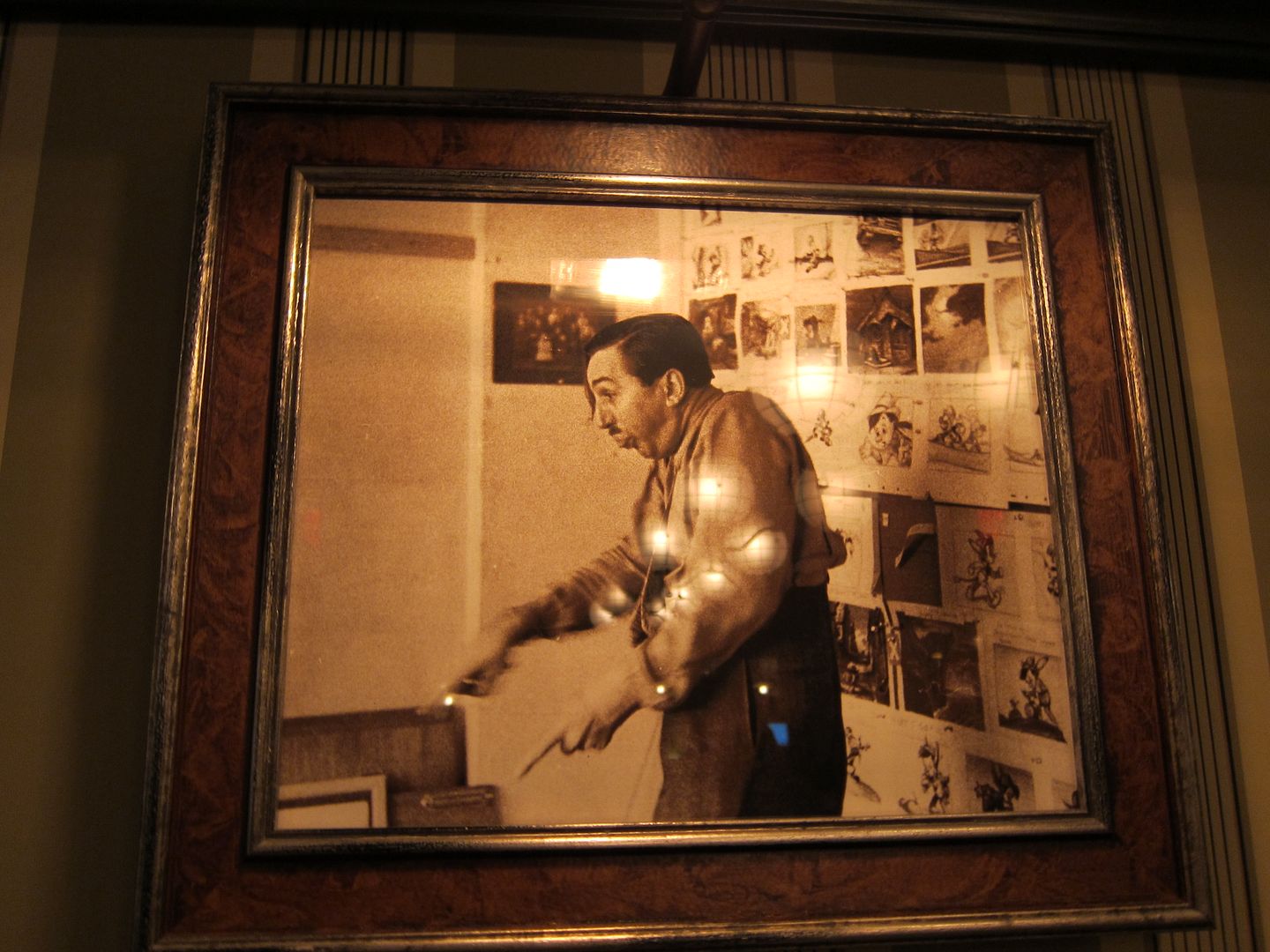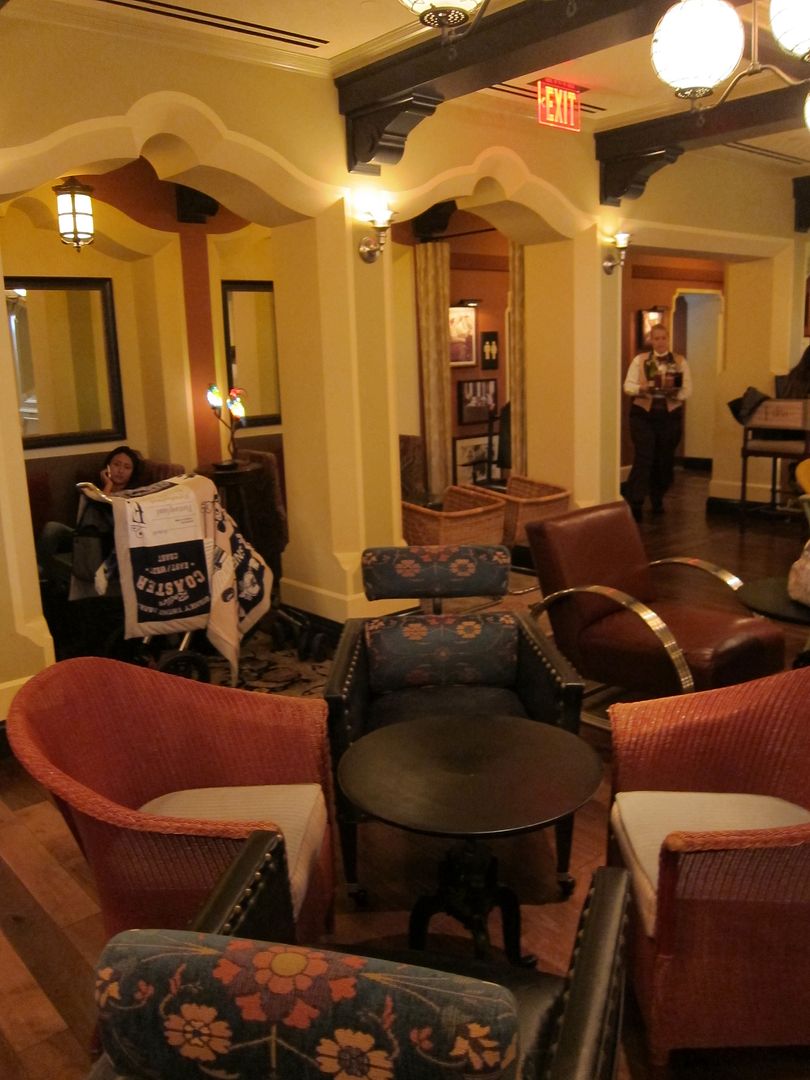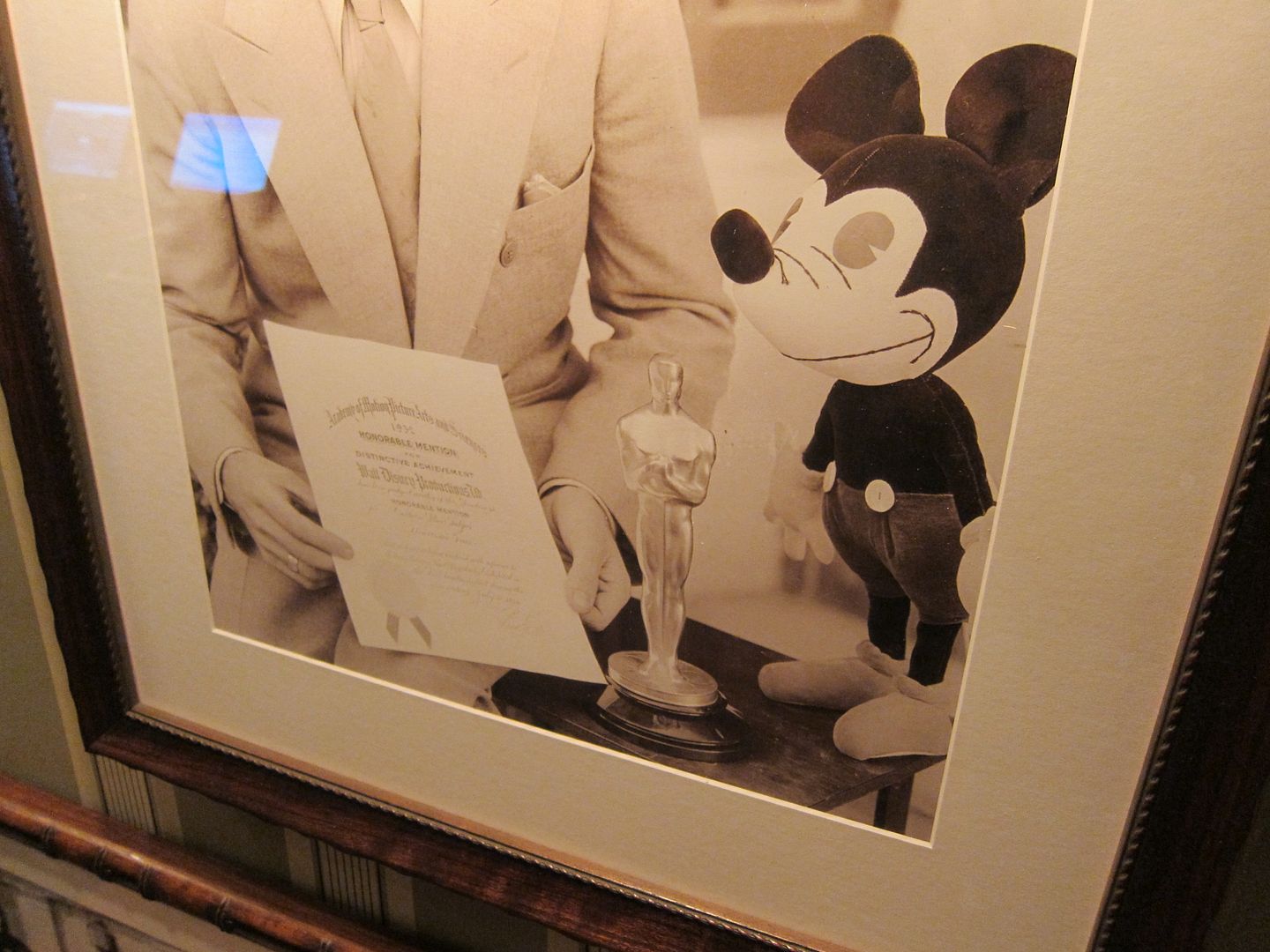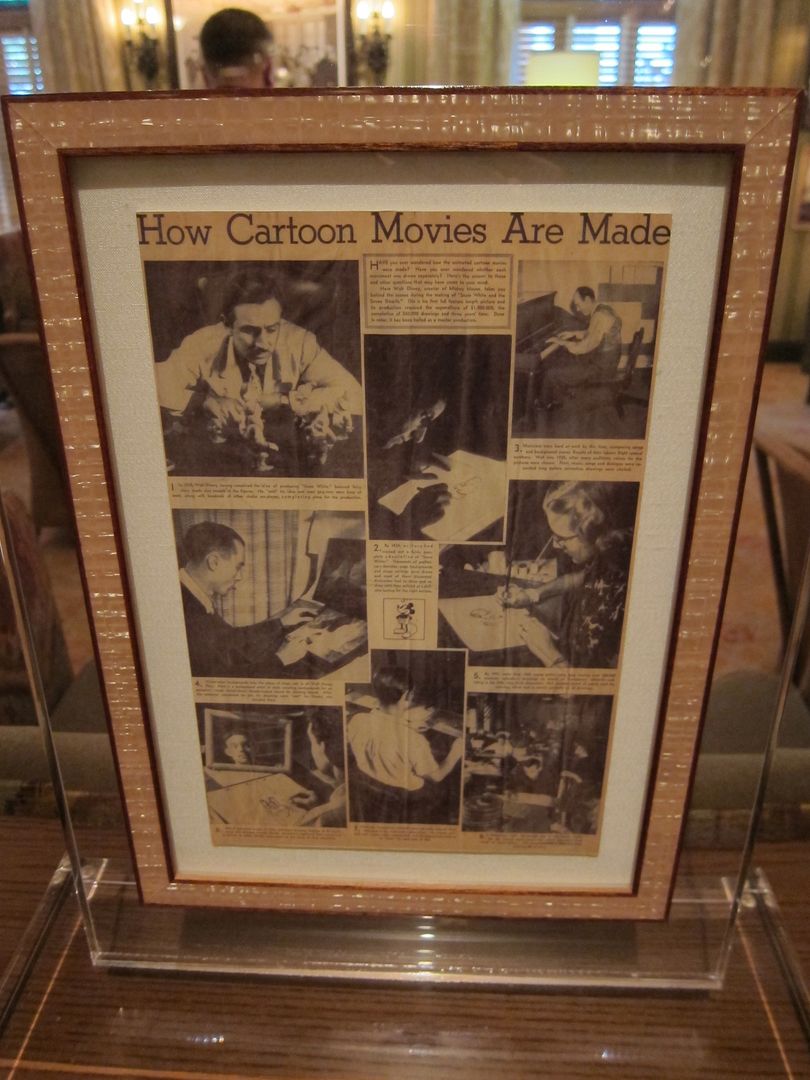 As our server brought our food out, we headed back to the table. So here's something a little odd about 1901: since it's a lounge and not a restaurant, there aren't really any typical tables and chairs. Instead, there are couches (which are very comfortable), large coffee tables, and side tables. The whole setup is great for "lounging," but it makes it a little difficult to actually eat comfortably.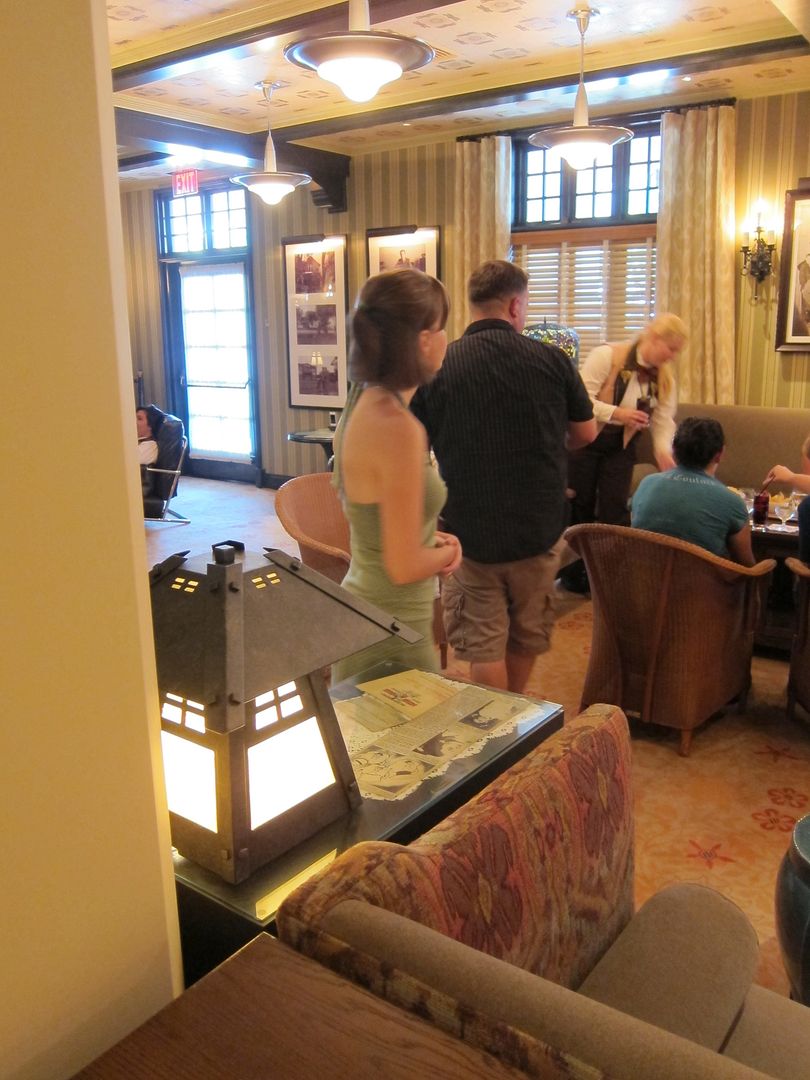 Here's what we ordered. We knew we needed to try a cocktail, and the Pimm's Punch (Pimm's No. 1 Liqueur, Plymouth Gin, strawberry, and lemonade, served over crushed ice) came highly recommended by the member who was hosting us.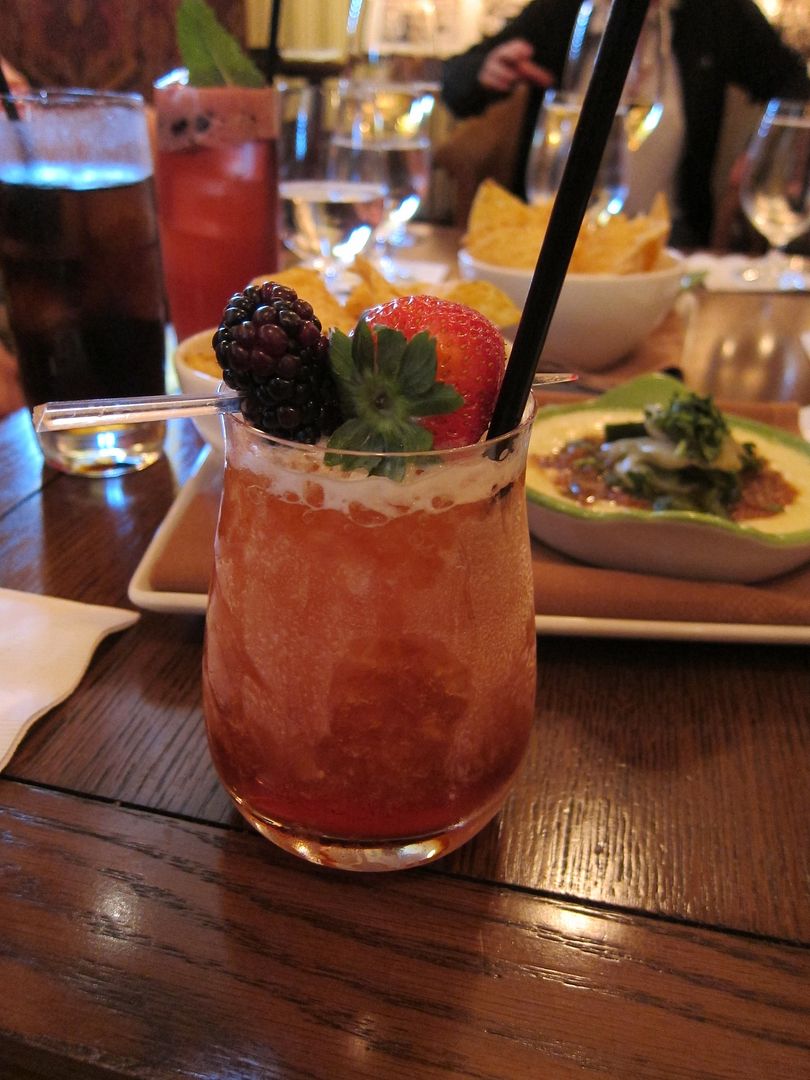 This was really tasty. I can't drink much at all because it tends to make me dizzier than I already am, but I had several sips of this drink and enjoyed it. Tracy is a always a fan of gin drinks, so I know she liked it too.
Our server had told us that the Queso Fundido (Monterey Jack Cheese, Ranchero Sauce and Crisp Tortillas) was a recent addition to the menu, and we thought it sounded really good.
Now, we're always big fans of queso, but this one was especially delicious. The cheese was really thick and extremely tasty.
We also decided to split the Soba Noodle Bowl off of the kids menu (with Beef, Snow Peas, and Broccoli, except we got it without peas because I'm allergic).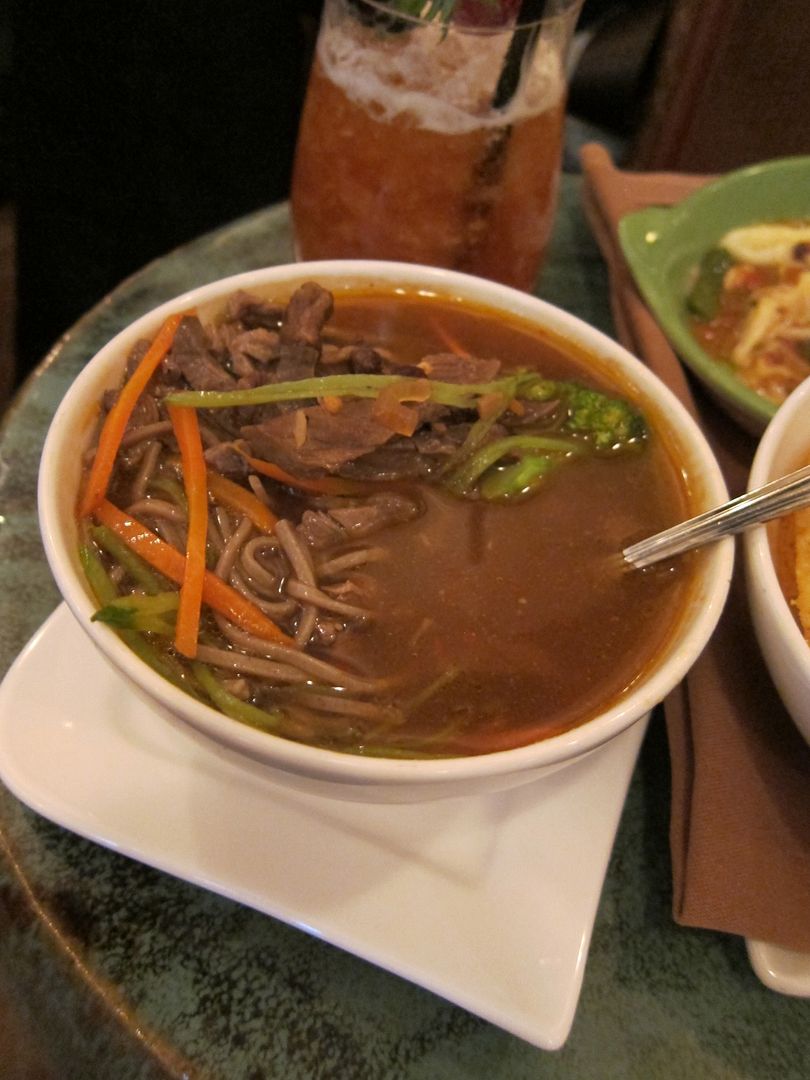 This suggestion had been presented in the Disney Food Blog review of the 1901 Lounge, and was actually quite clever. The serving size was good, the soup was very tasty, and the meal was cheap!
As I said, it was a little difficult to eat our food with the seating arrangement (especially the soup), but everything was so tasty that we didn't mind!
While we ate and chatted, I looked up at the ceiling above our spot. I liked the pattern that it had printed on it.
After our food was done, Tracy and I both got up to continue our little tour. One thing that every visitor to the 1901 Lounge absolutely must do is take pictures at the bar sitting in the "Walt" and/or "Lillian" chairs.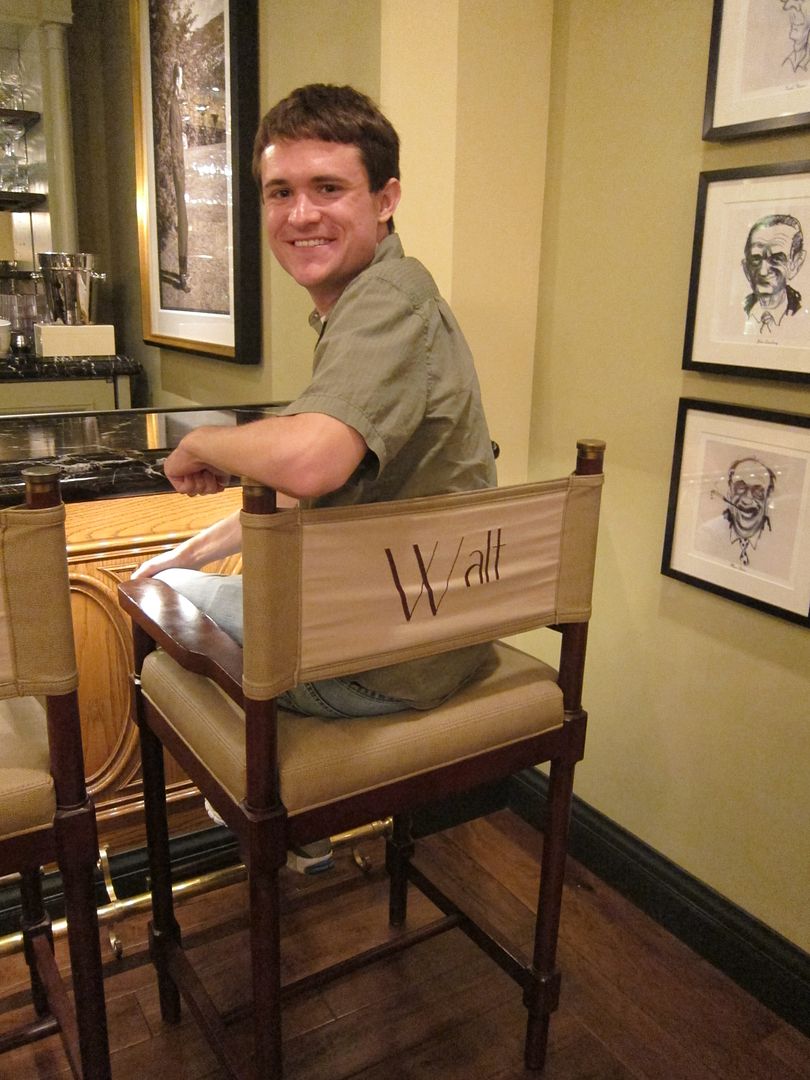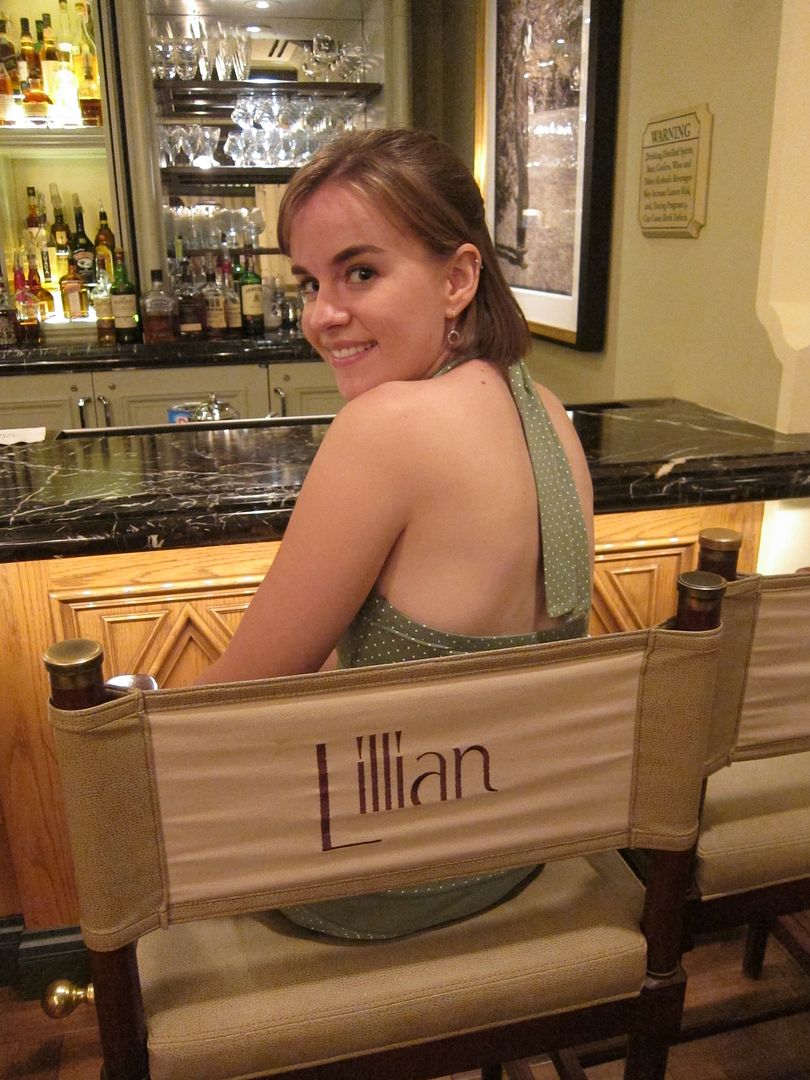 We asked our dining companion Kathy to take picture of us together, and she gladly obliged.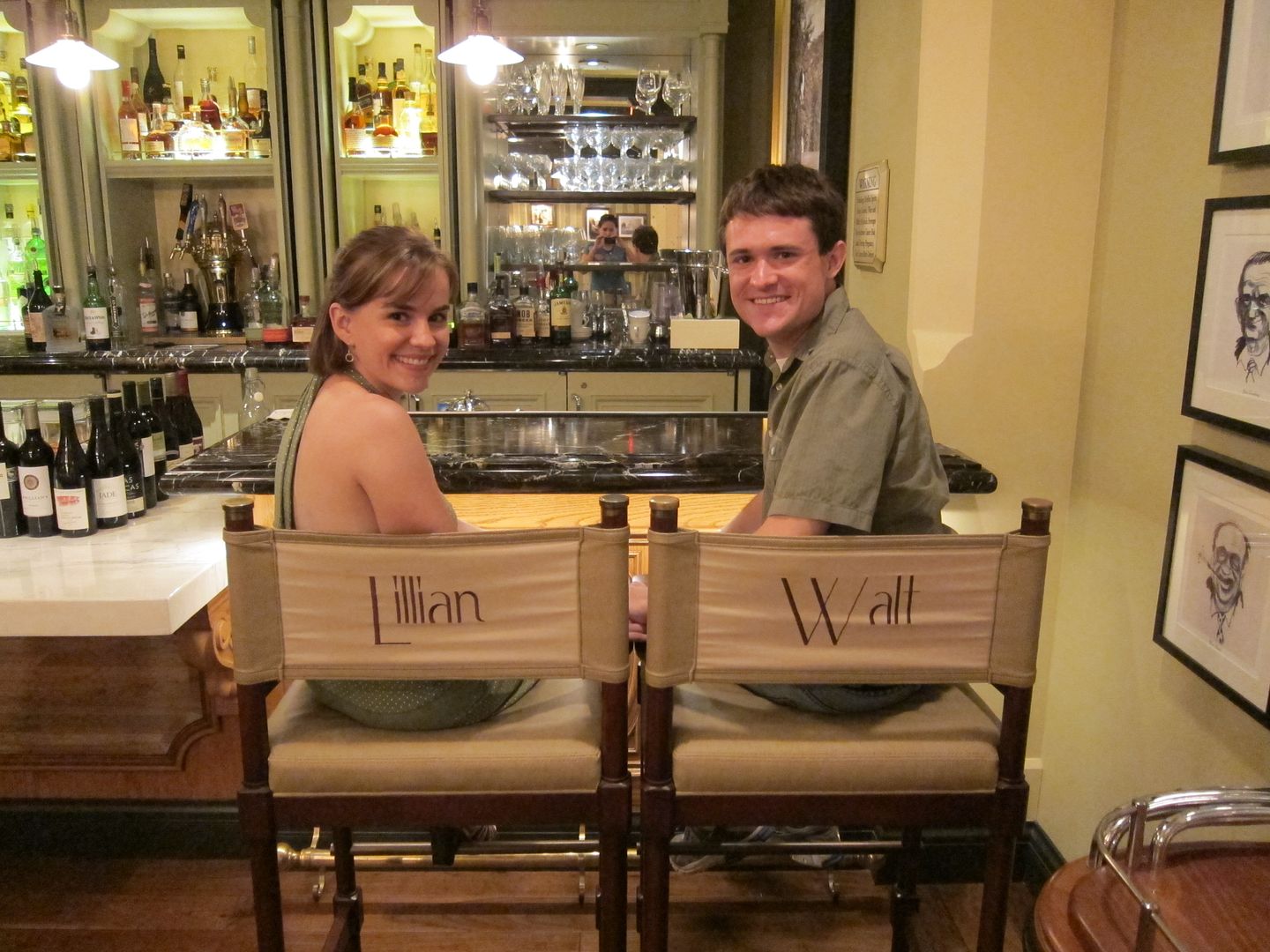 Previous Post | Next Post
Table of Contents
Follow



Share