Chapter 101
Characterpalooza
---
Previous Post | Next Post
Table of Contents
(Originally posted November 14, 2103)
We walked toward Tomorrowland as Soundsational went by.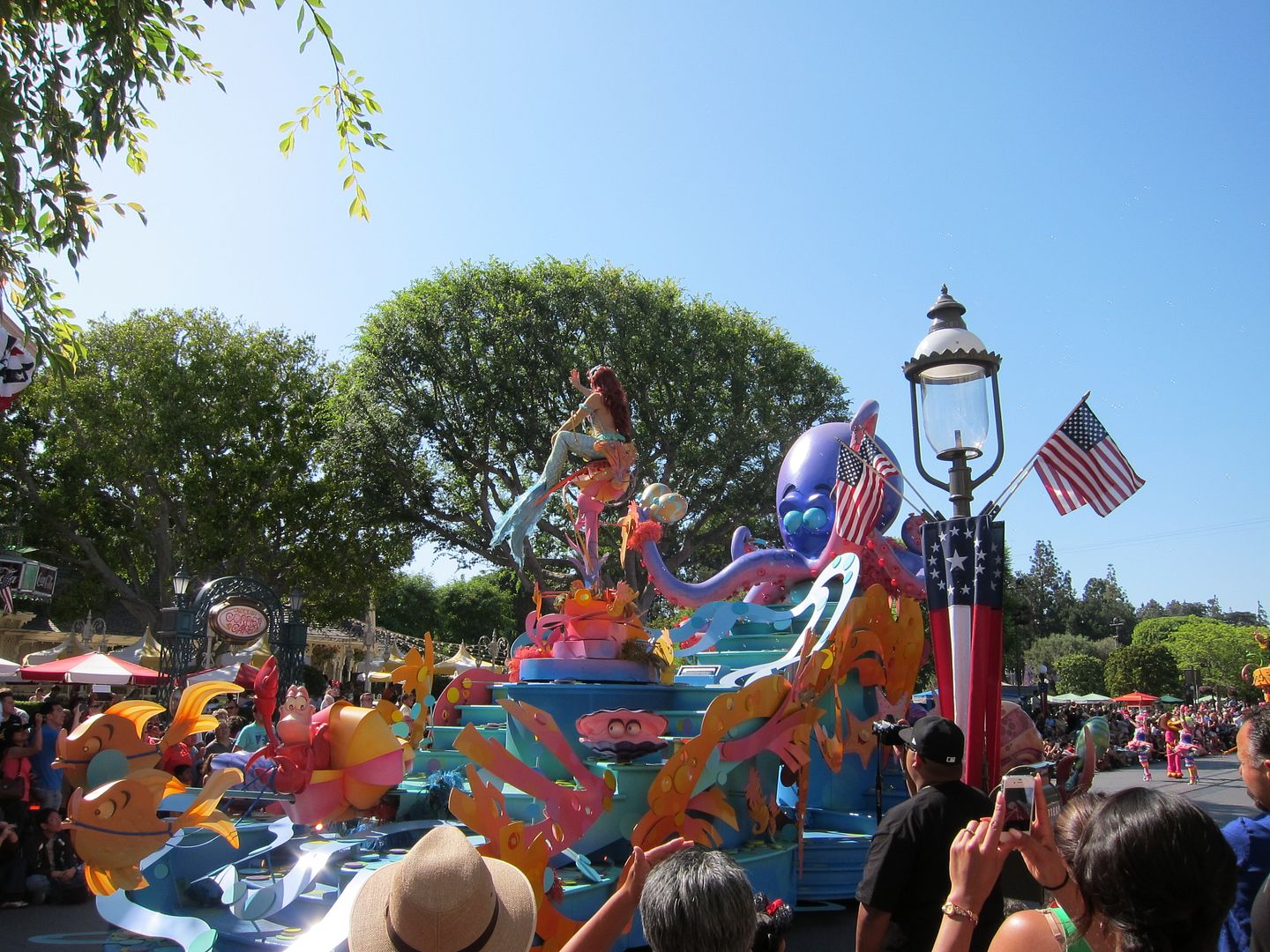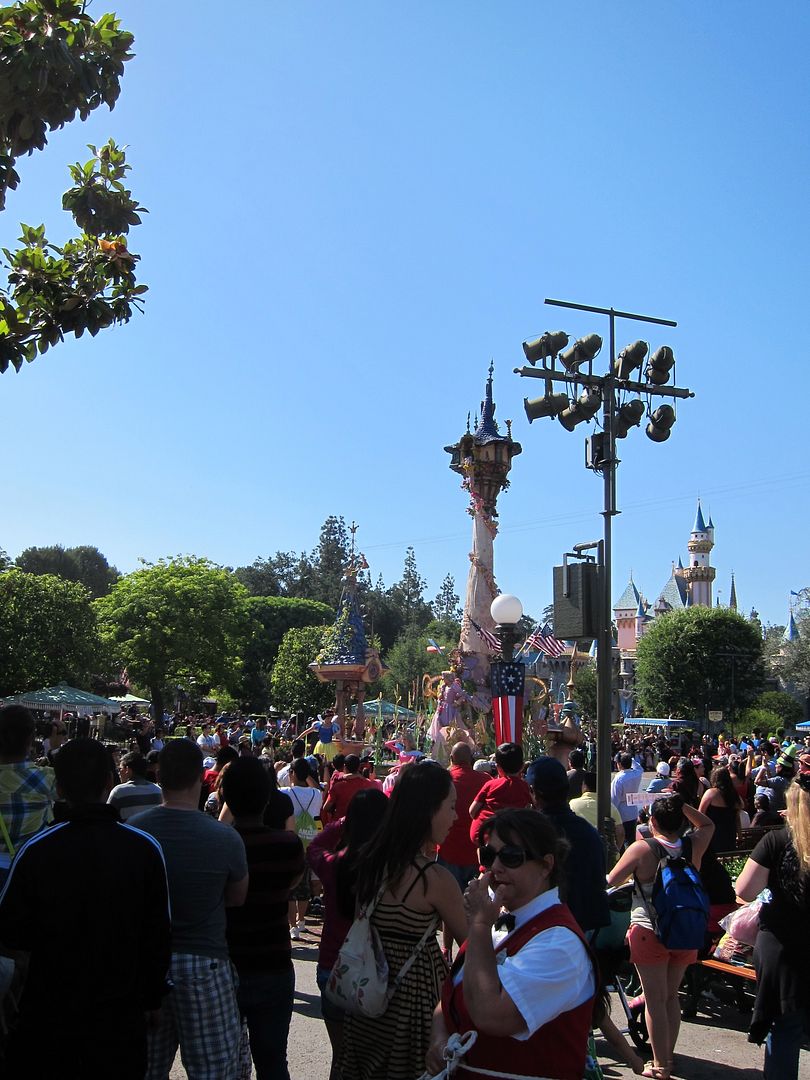 Tracy had a bit of a headache, so we went on Buzz Lightyear while the Advil she had taken took effect.
We decided to go over to the Big Thunder Ranch Jamboree next because this was one of the first weekends when Billy Hill and the Hillbillies were playing over there.
As we entered the area, they were just finishing their set and Bullseye was out dancing! We never get to see Bullseye in the parks, so this was very exciting.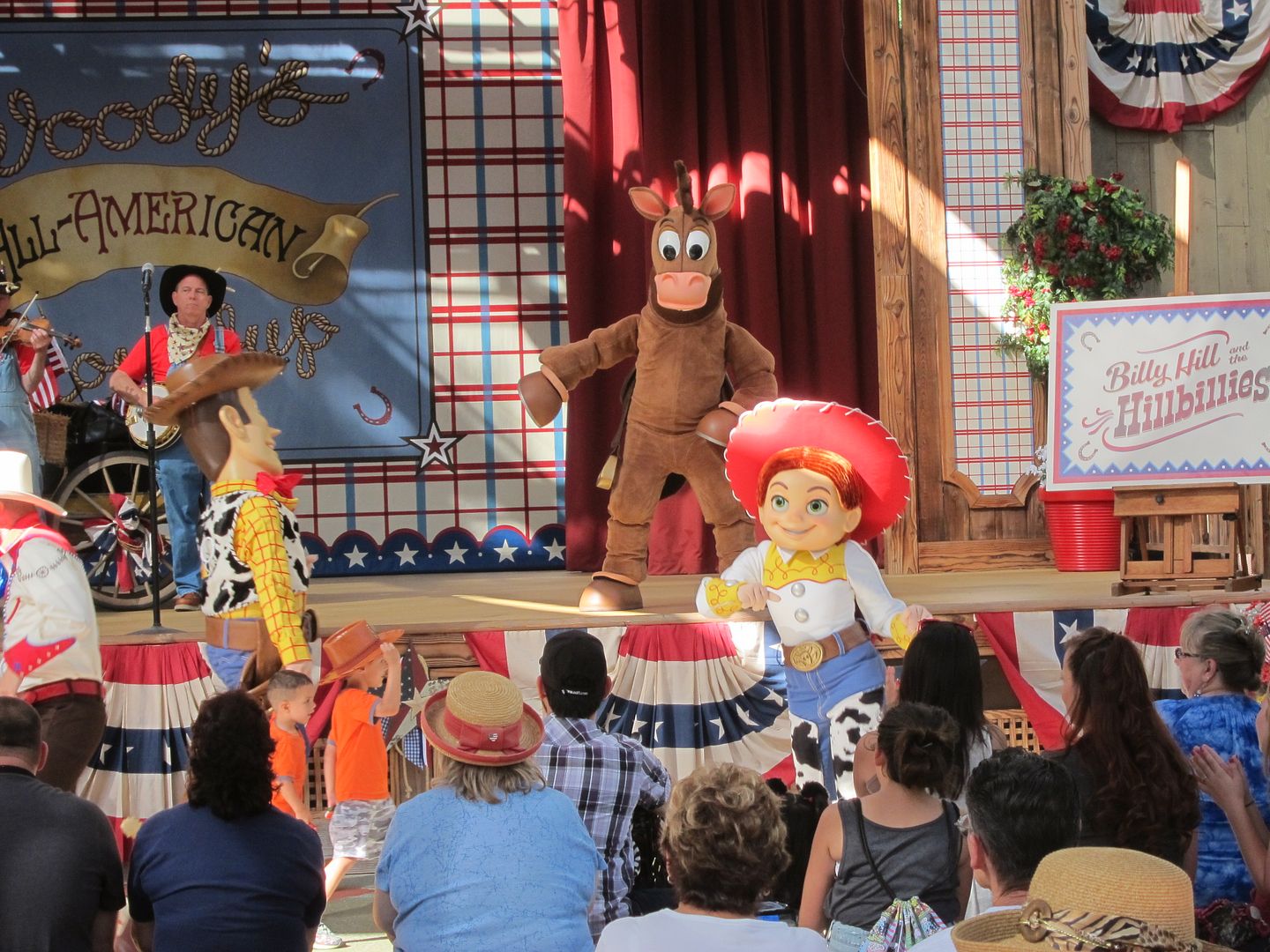 The whole Jamboree area was eerily empty (as it almost always is), but we were able to meet and greet all the characters back there with no one else anywhere around us.
Dale was in his cowboy costume, and when we first went up to him, he was all alone with a group of cast members. He was trying to pull all the petals off a flower and turn them into confetti, which he then threw at Tracy and me.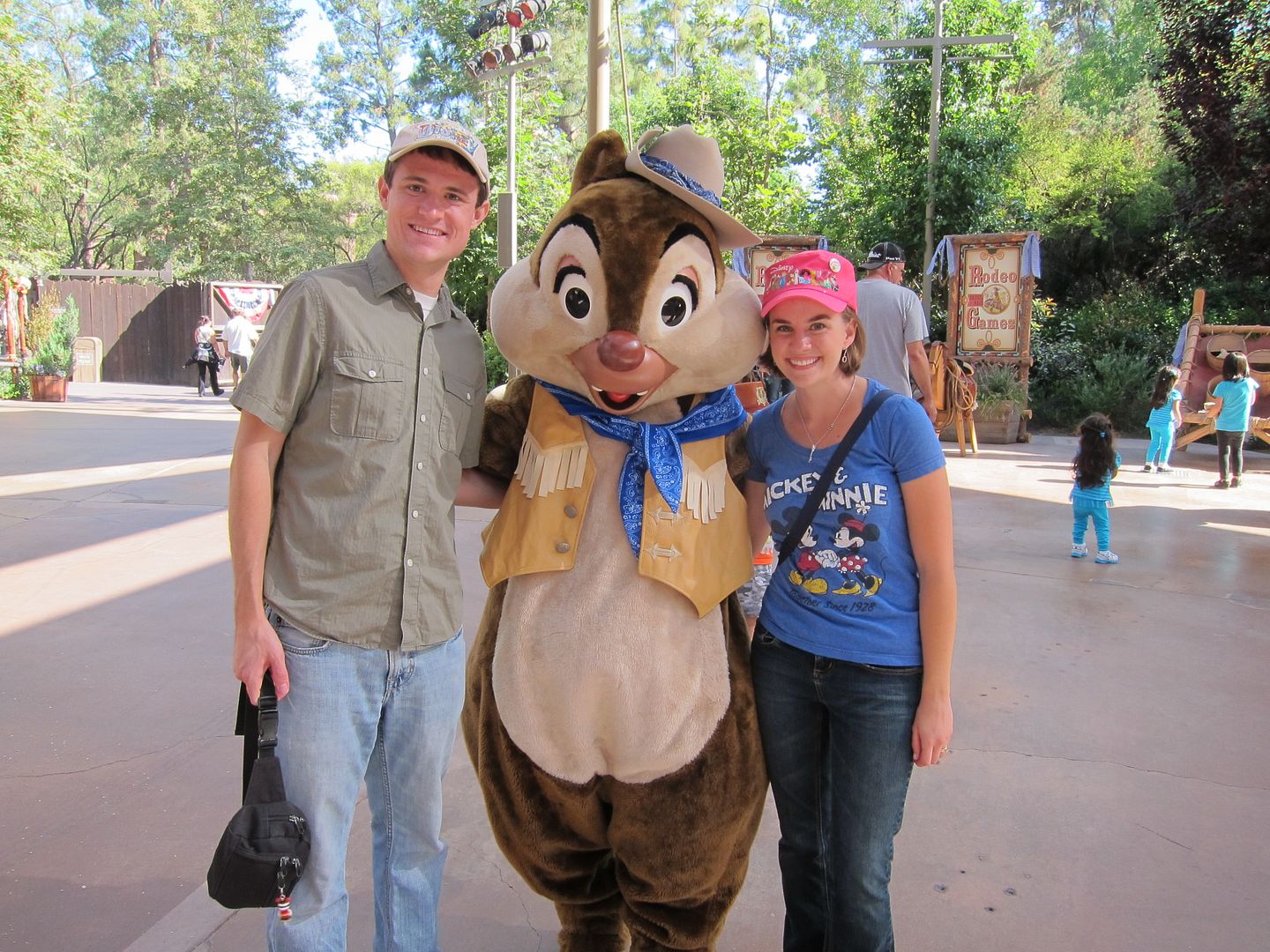 Mickey and Minnie were trying to fold tri-corner hats. Minnie was doing really well, but Mickey was having some trouble…
After Minnie completed her hat, she gave it to Tracy, who wore it proudly. I think Mickey abandoned his attempt.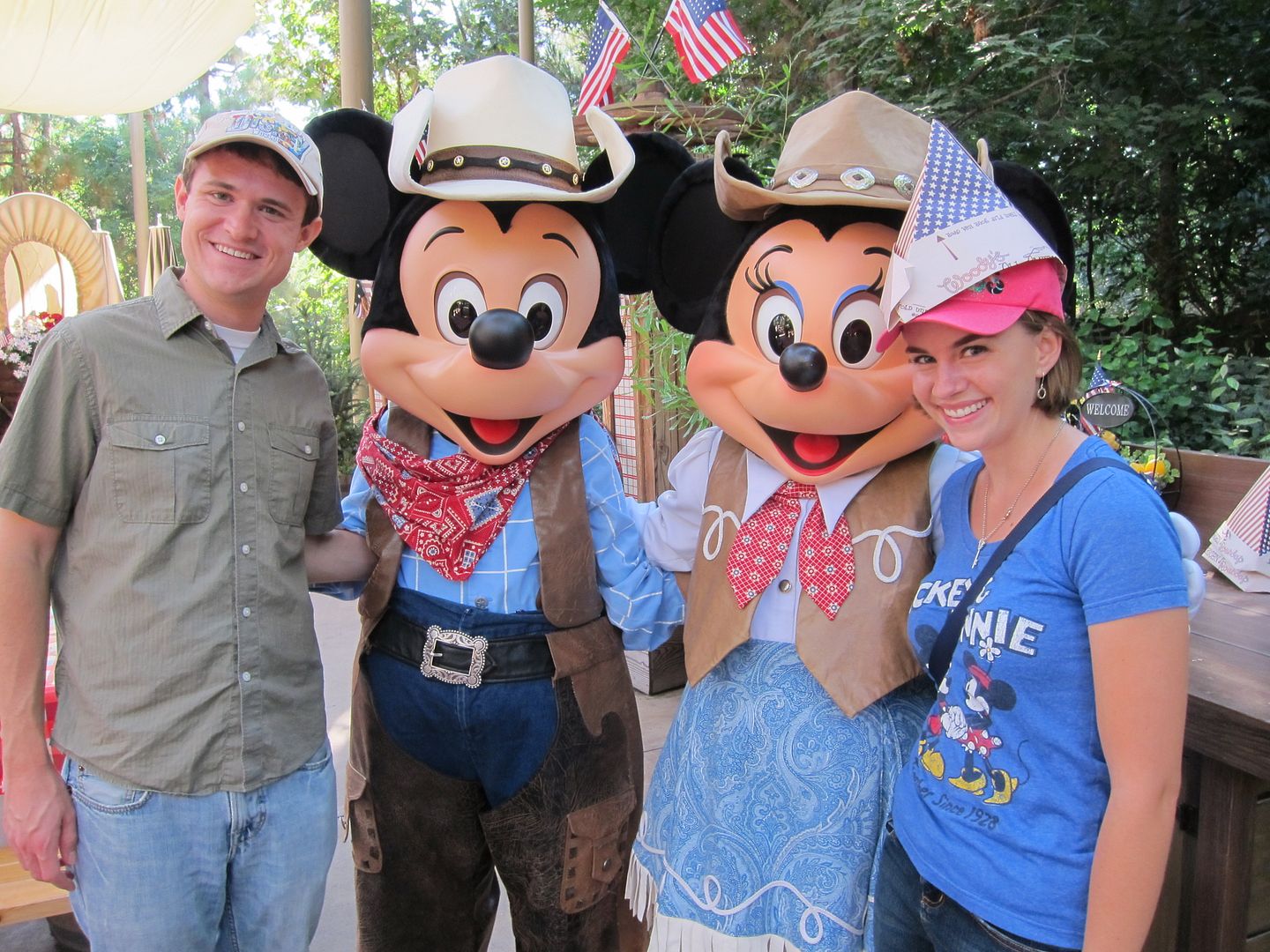 Chip 'n' Dale were together as we made our way out of the Jamboree, so we stopped to pose with them. They both wanted to wear Tracy's new hat, so they shared it between them for the picture.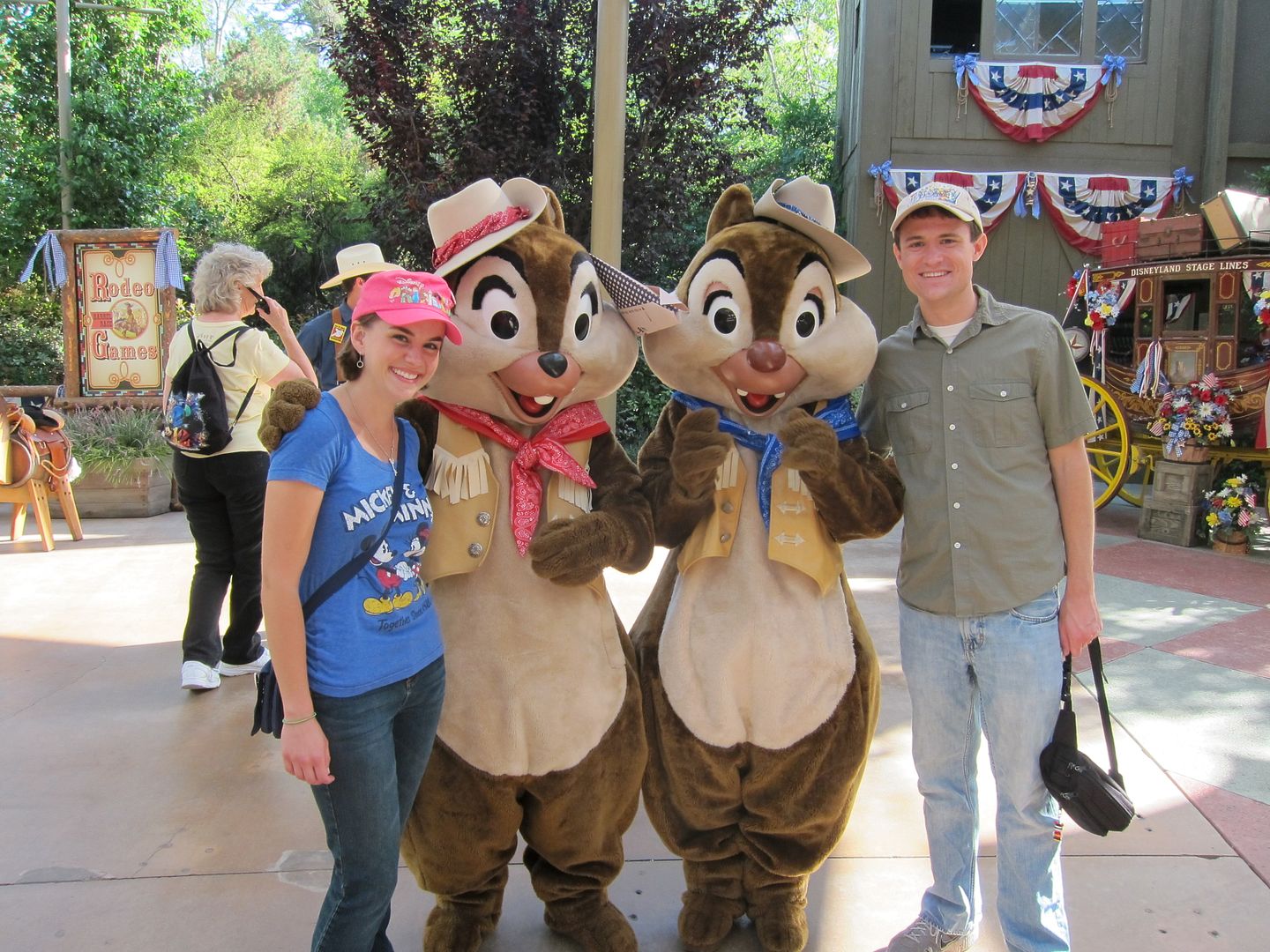 These character interactions were, without a doubt, some of the best ones we have EVER experienced at Disney. We had so much fun goofing off with these classic characters in what felt like our own private meet and greet.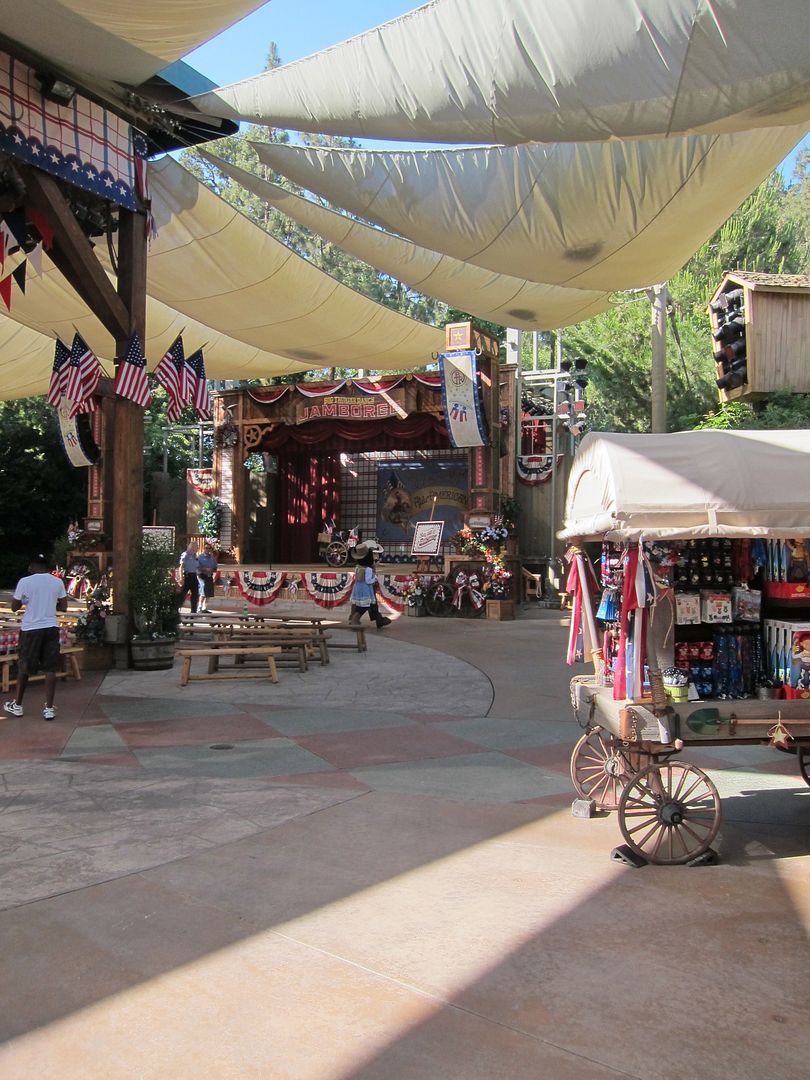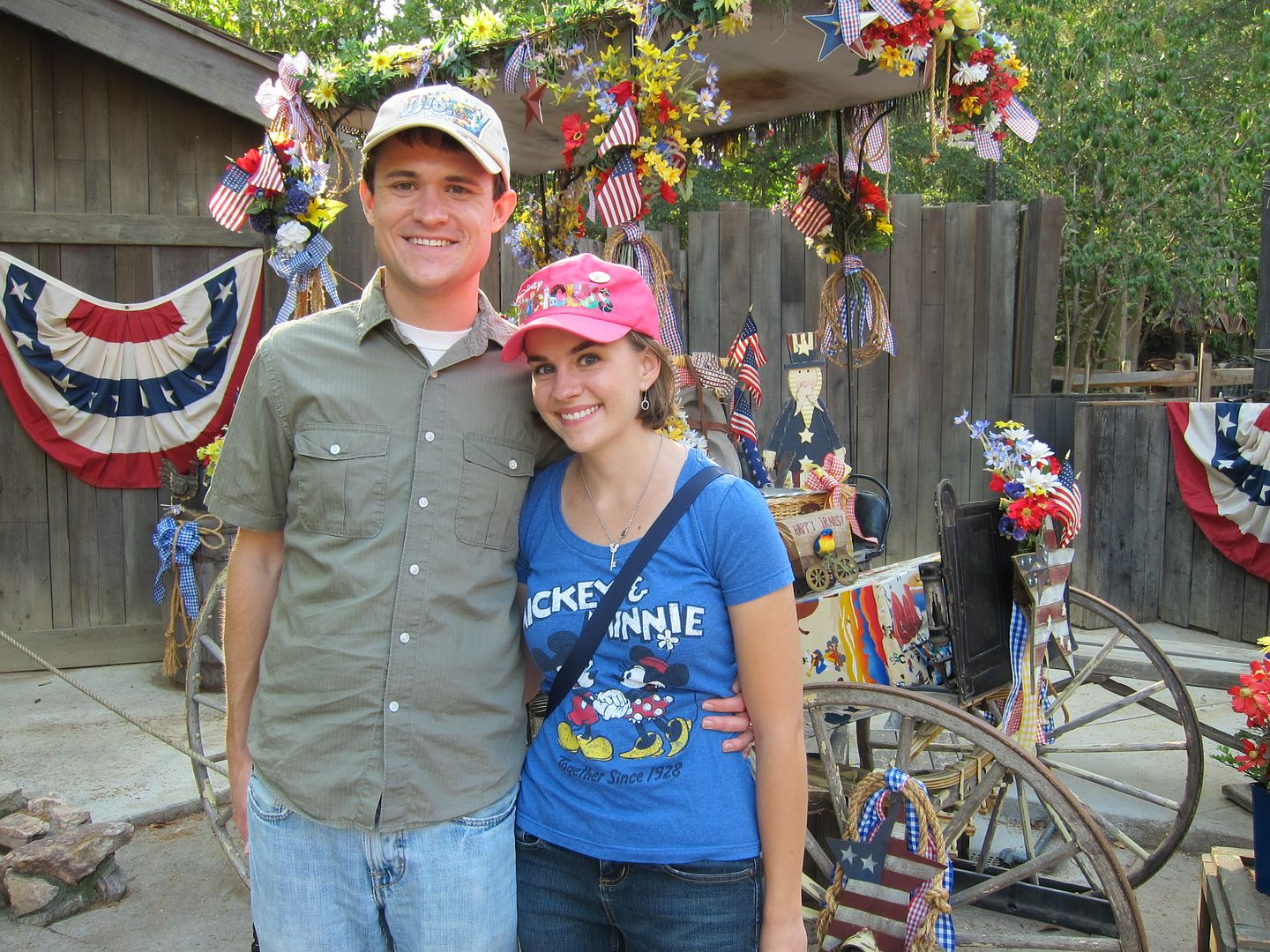 Leaving the Jamboree, we headed into the Ranch itself. Pocahontas was in jail.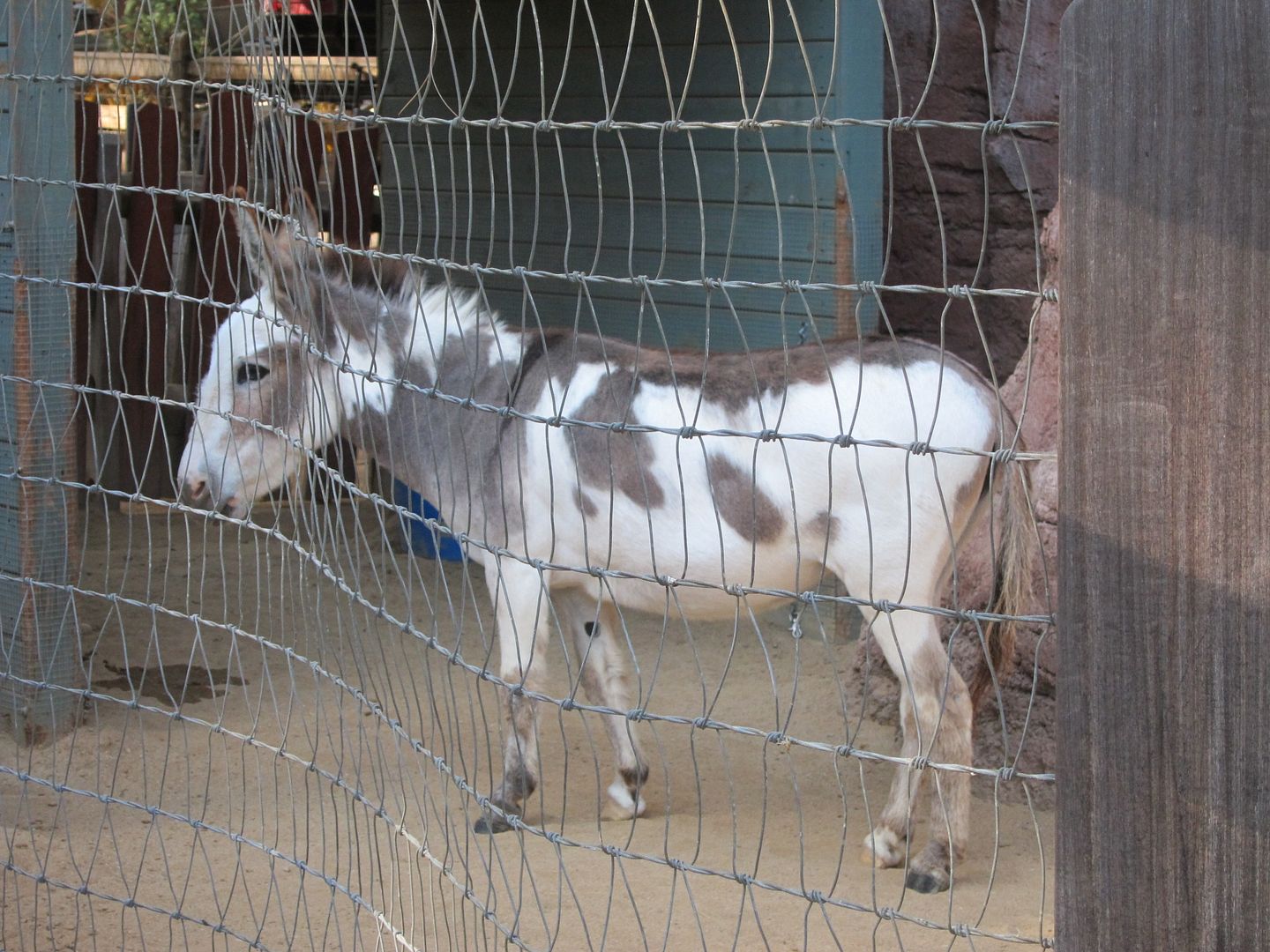 We went to pet the goats, and our good buddy Pongo was secure in his spot atop a barrel.
We actually waited back there because we knew it couldn't be long now before the Ranch closed, and we wanted to see the infamous "running of the goats." The wait actually ended up being almost an hour, though, before they got everyone out of the ranch and put all the goats on leashes.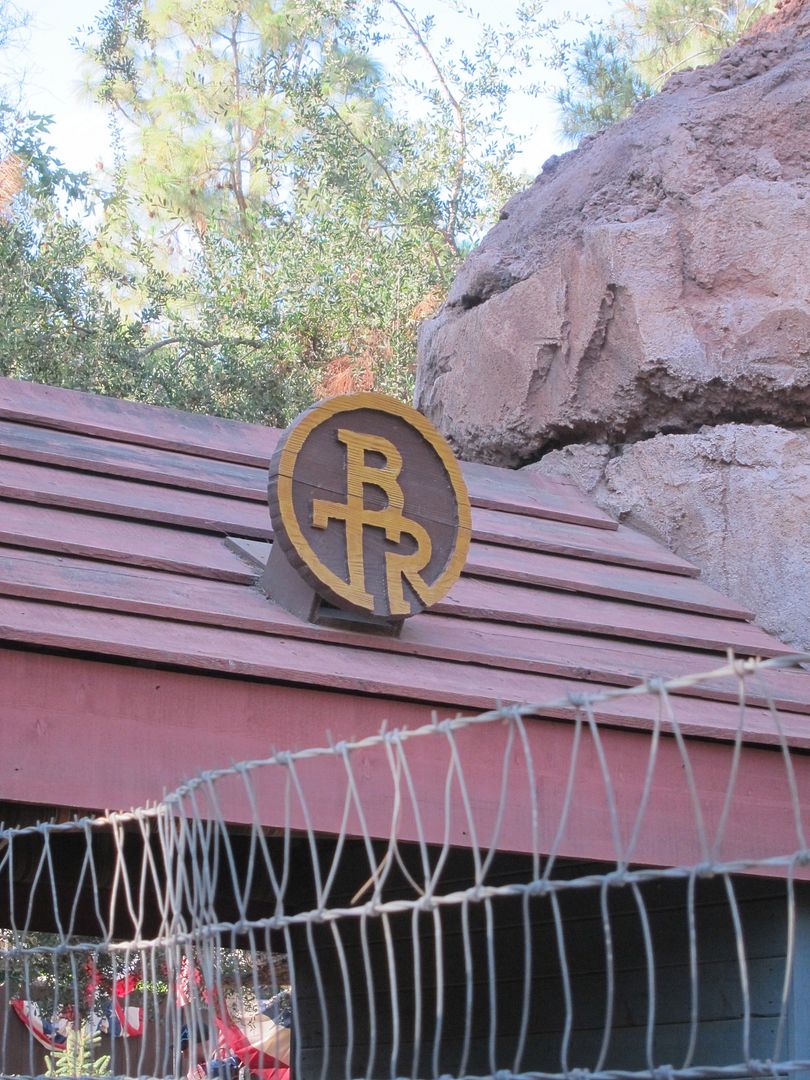 For some reason, instead of sending the goats back toward the Jamboree where they usually go, they were being herded over to a backstage entrance by Fantasyland. This meant that every goat had to get hitched up to an individual leash (and the two sheep had to share a double leash).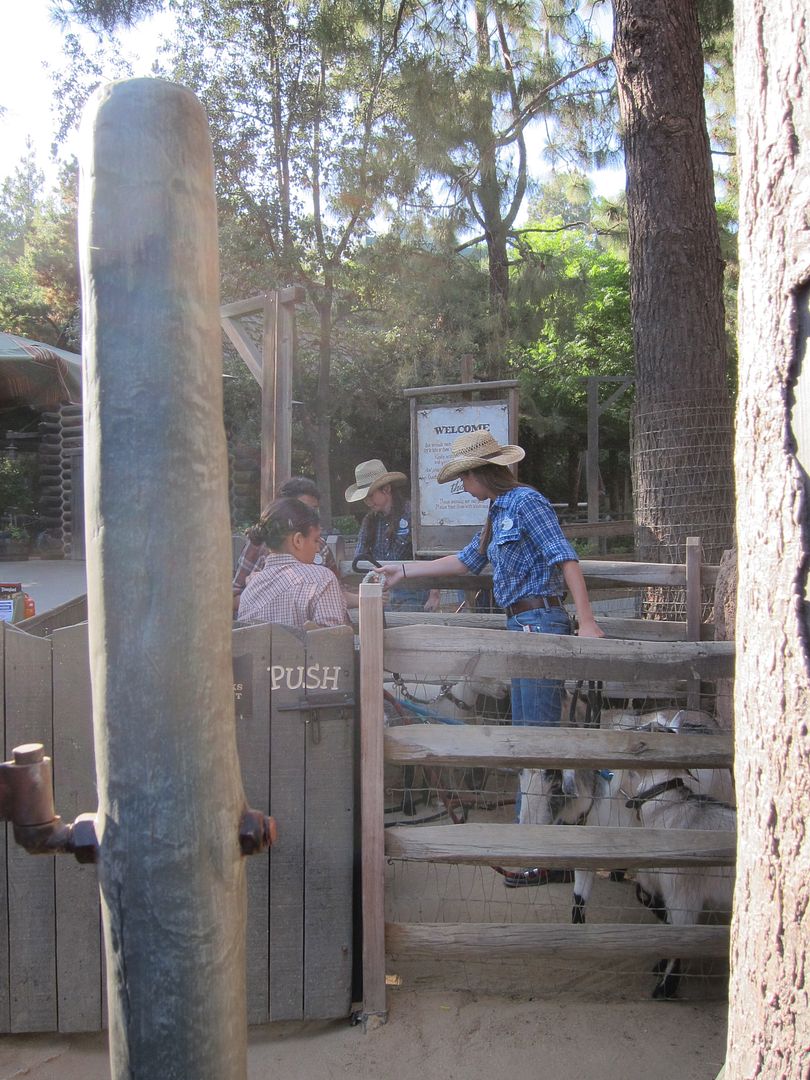 Since the goats weren't allowed to run free over to that door, it was less a "running of the goats" than it was an "orderly walking of the goats." It was still funny, but we knew we would need to come back to see the real thing some other time.
After the goats were gone, we made our way toward New Orleans Square to get some dinner. We wanted to try to get soup in a bread bowl at the Royal Street Veranda, but every single soup there had celery in it, so I couldn't have any of them. Instead, we "settled" for returning to Bengal Barbeque and getting skewers instead.
In addition to the Banyan Beef Skewer and the Tiger Tail that we had gotten last time, we also tried the Chieftain Chicken Skewer (in a Polynesian Sauce).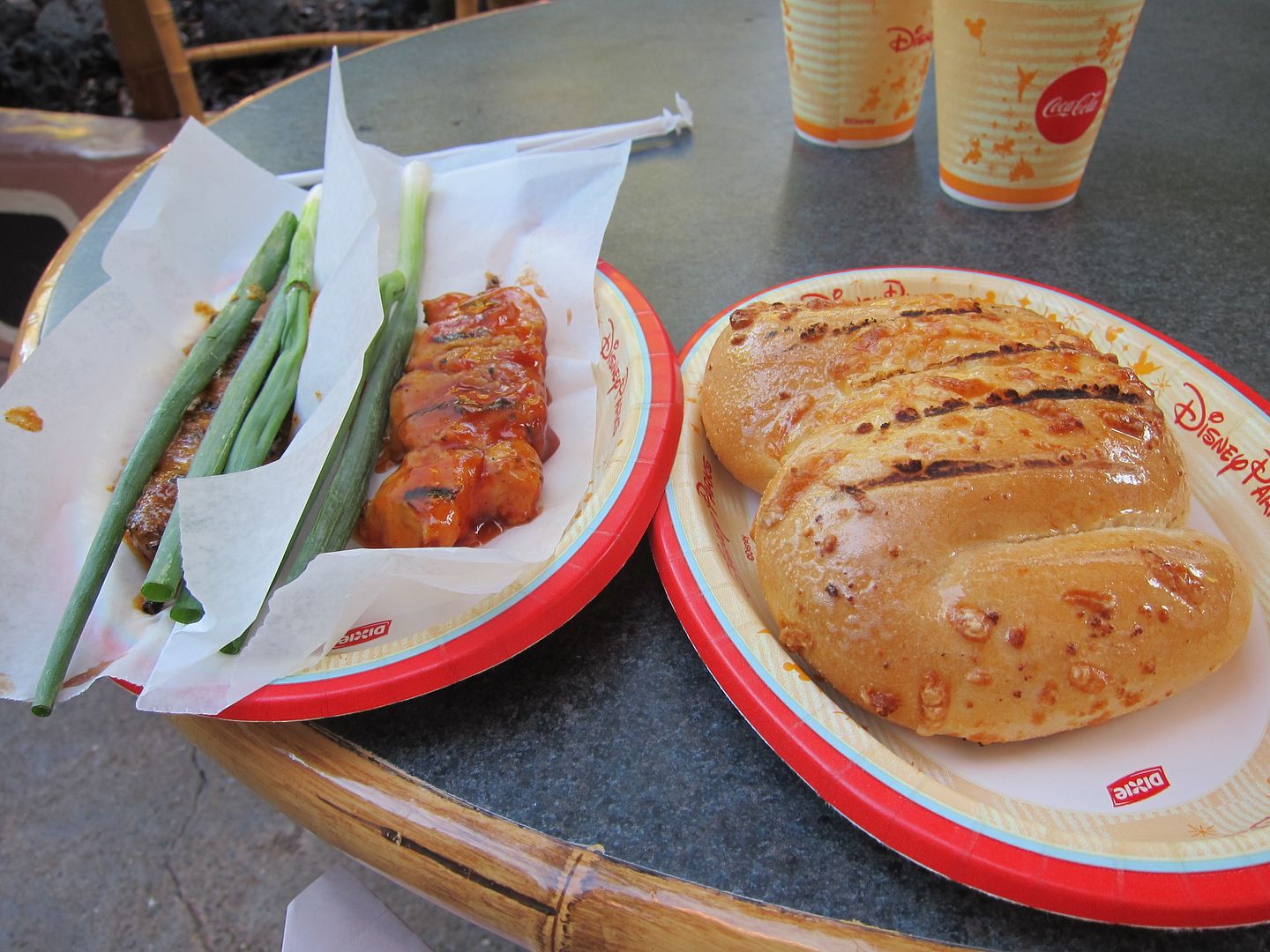 We loved our two repeat entrees, but neither of us was too impressed with the chicken. Honestly, the sauce just tasted like a slightly tangy ketchup…
Tracy sported her new hat while we ate.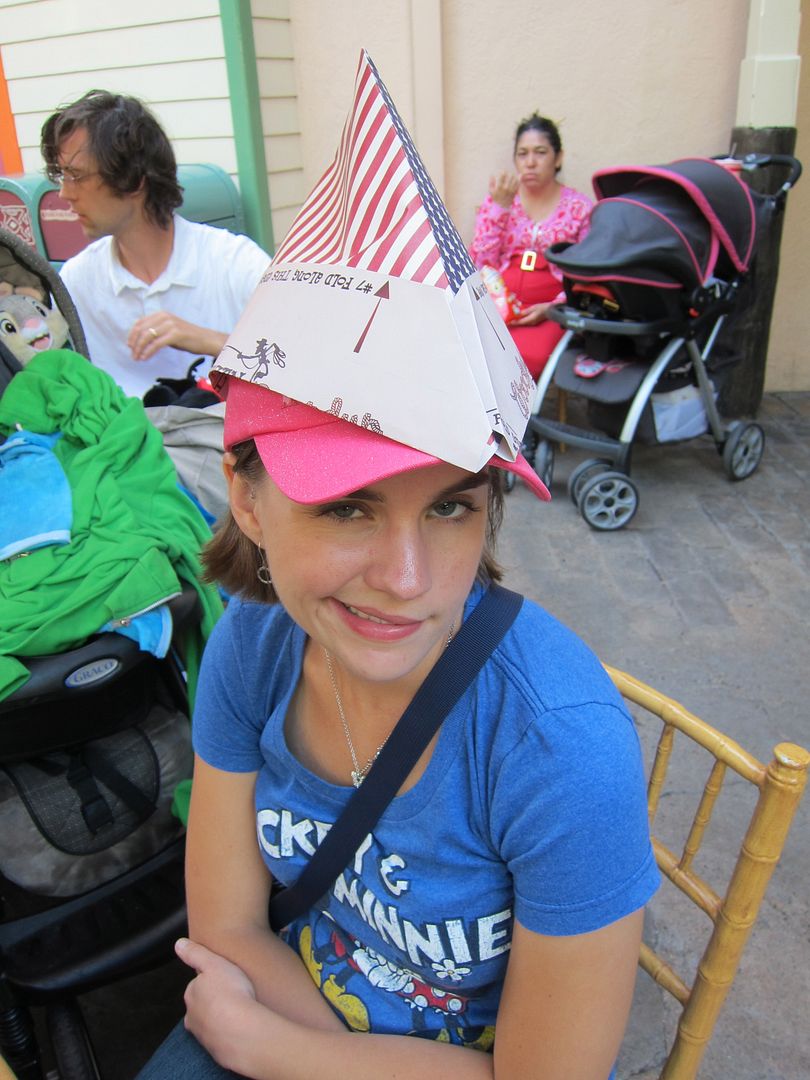 While we were sitting near the Adventureland Bazaar, we decided we really wanted this awesome hanging parrot. Maybe someday…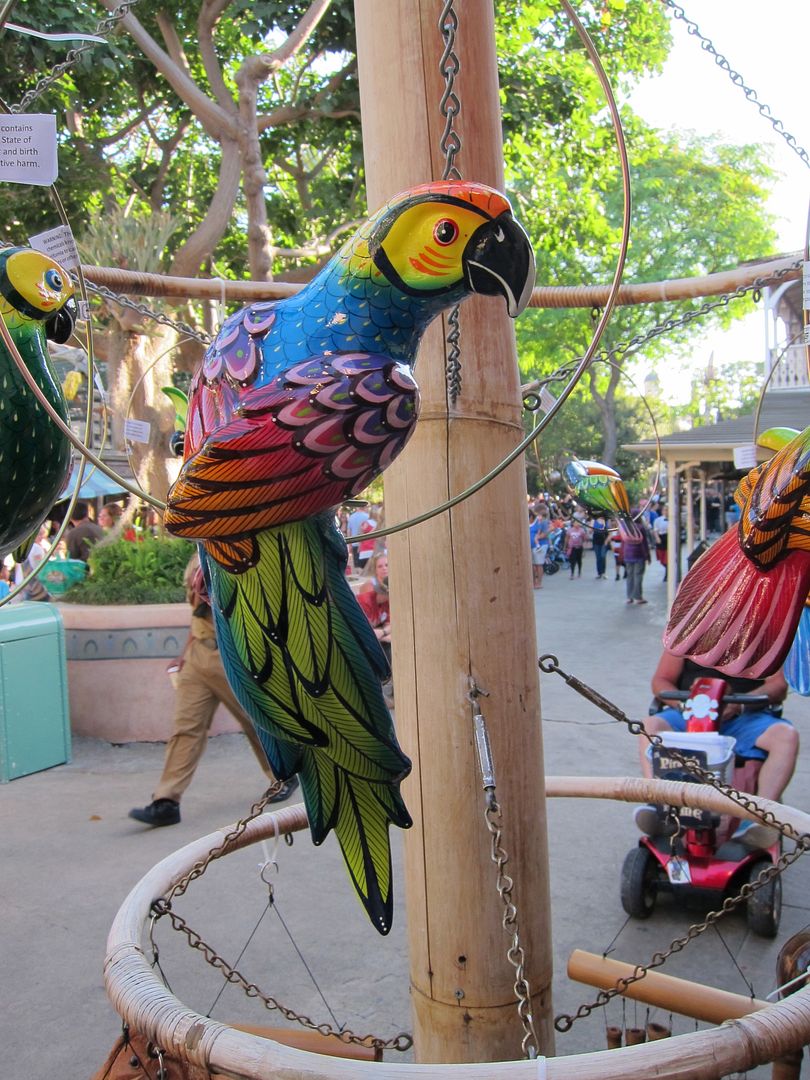 We were getting a little chilly at this point, so we knew we should probably just head home soon. First, though, we had to go back to DCA to get our Disney Visa pictures from earlier. As we walked down Buena Vista Street, we were glad to see that they had finally redone the Big Top Toys window display with ACTUAL plushes replacing the awful pixelated cardboard cutouts. It still isn't the most exciting window in the parks, but it's worlds better.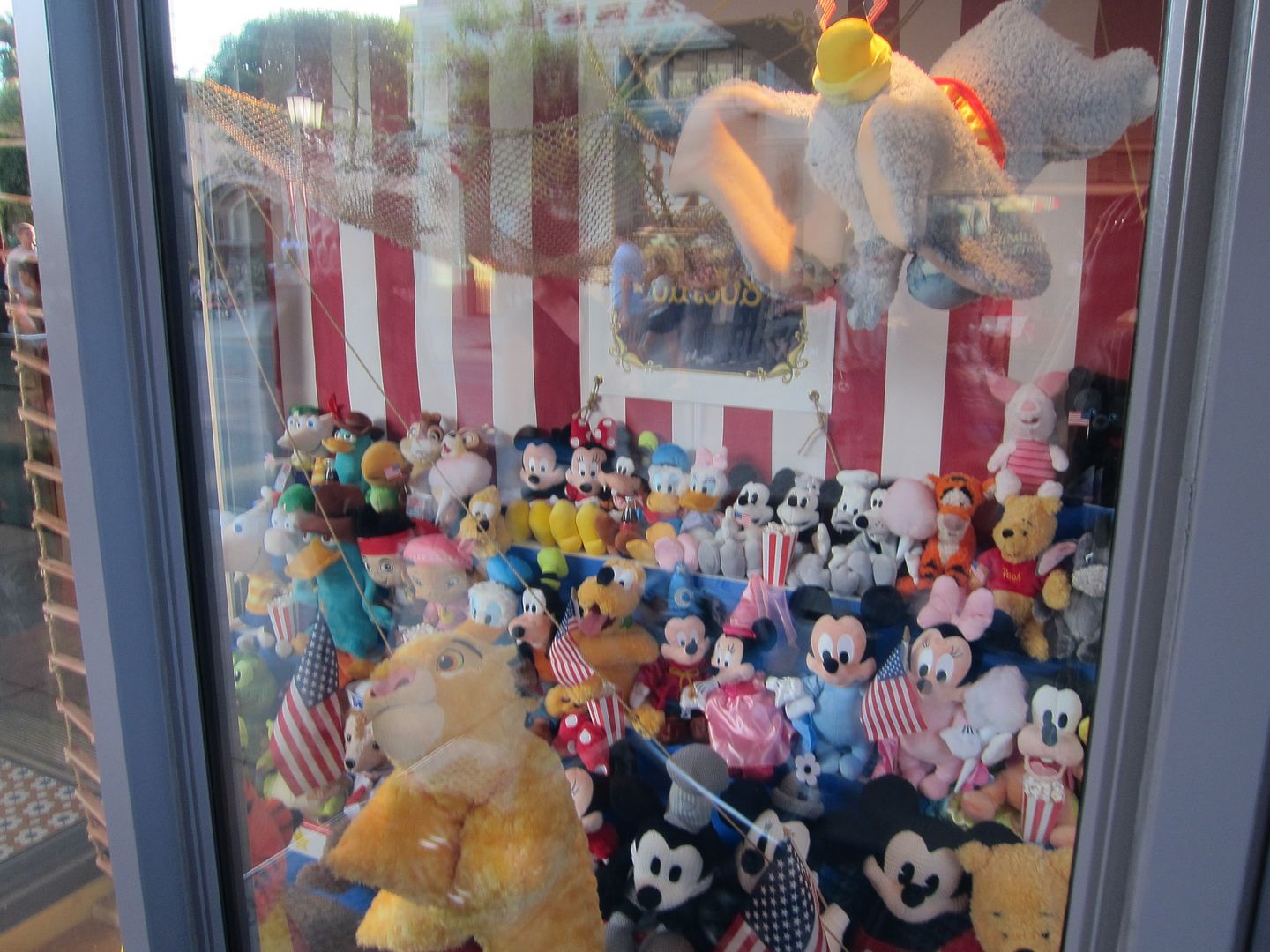 After getting our pictures, we went over and rode Soarin' Over California quickly before finally heading home. It had been one of the most memorable Disney days we had every experienced, and we were so thankful for all we had gotten to do today. Getting to check off 1901 from our Disney bucket list was simply awesome, and Tracy and I had continued to have a whole lot of fun on our own for the rest of the afternoon. This would truly be a day we'd never forget.
Previous Post | Next Post
Table of Contents
Follow



Share