Chapter 103
Rocky Cliffs and Sandy Beaches
---
Previous Post | Next Post
Table of Contents
(Originally posted November 17, 2013)
We continued to walk north along the shoreline, and the different beaches below that were revealed kept taking us by surprise.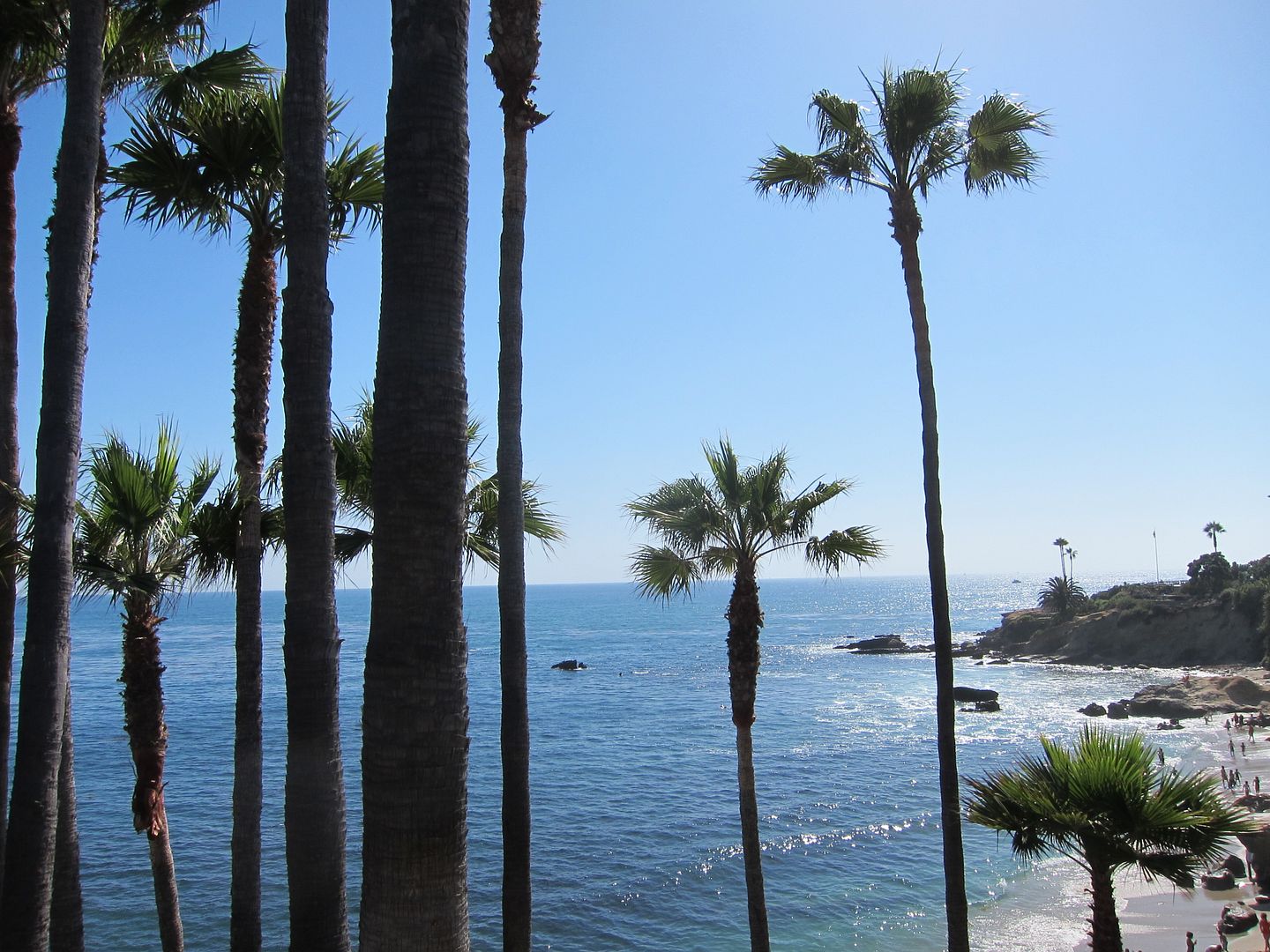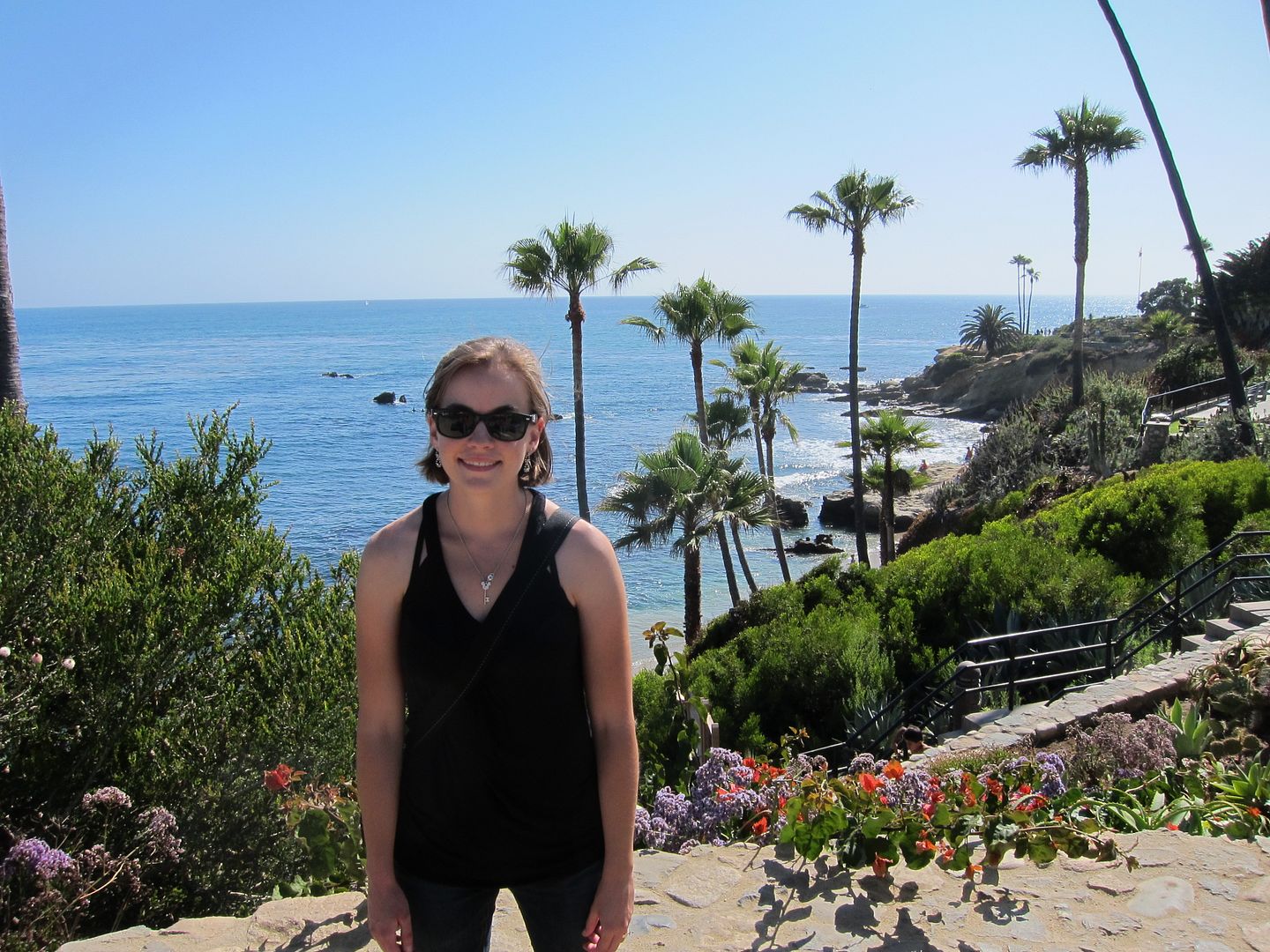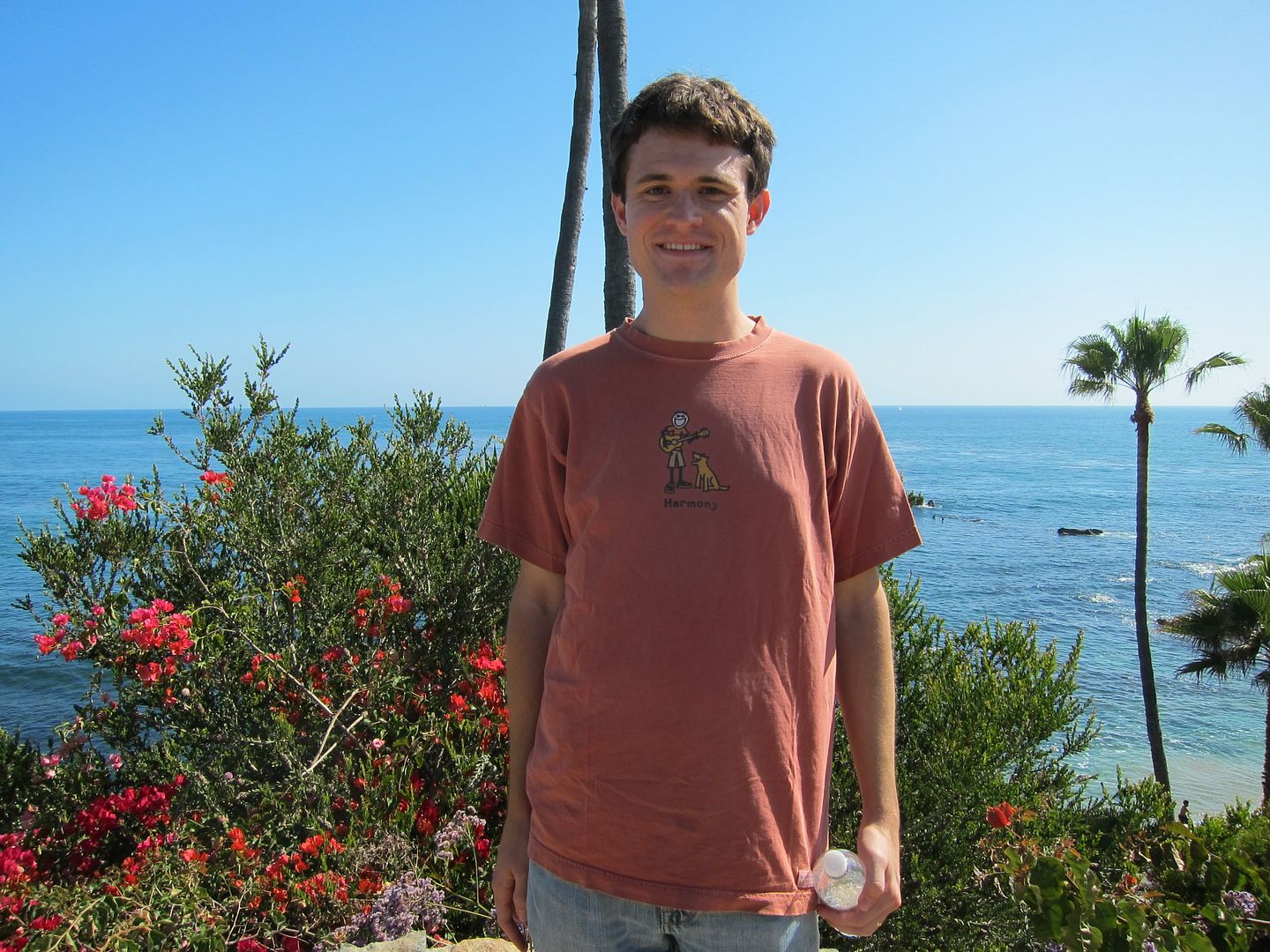 We discovered Heisler Park up there, which has expanses of grass for people to picnic, picturesque spots where there are seemingly always weddings taking place, and cool statues like this one.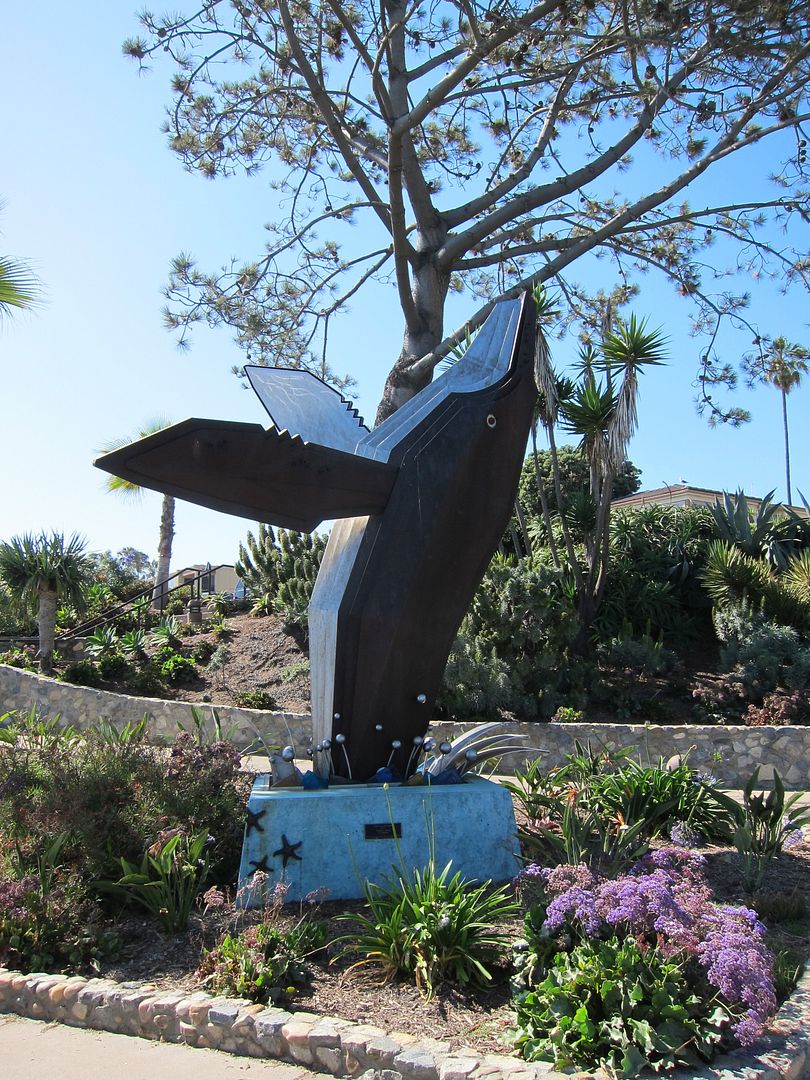 The views from there continued to be magnificent.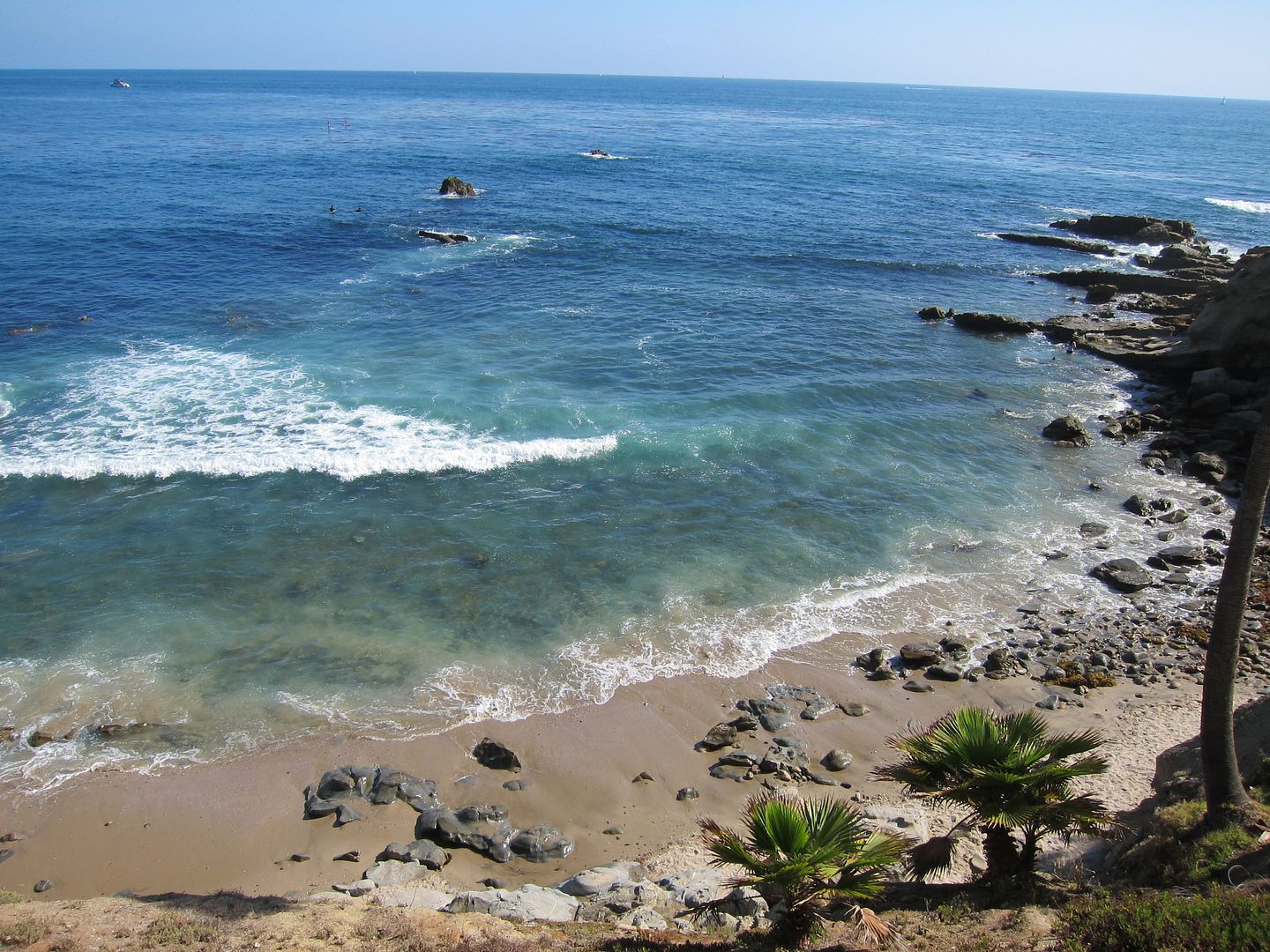 I think at the time, I told Tracy that I didn't know if I could ever remember being to a prettier place than Laguna was turning out to be.
While sitting at one of the overlooks, a flock of five pelicans flew up from the ocean and got within 10 feet of us. It was simply an amazing sight, and of course it happened so quickly that I couldn't get a picture.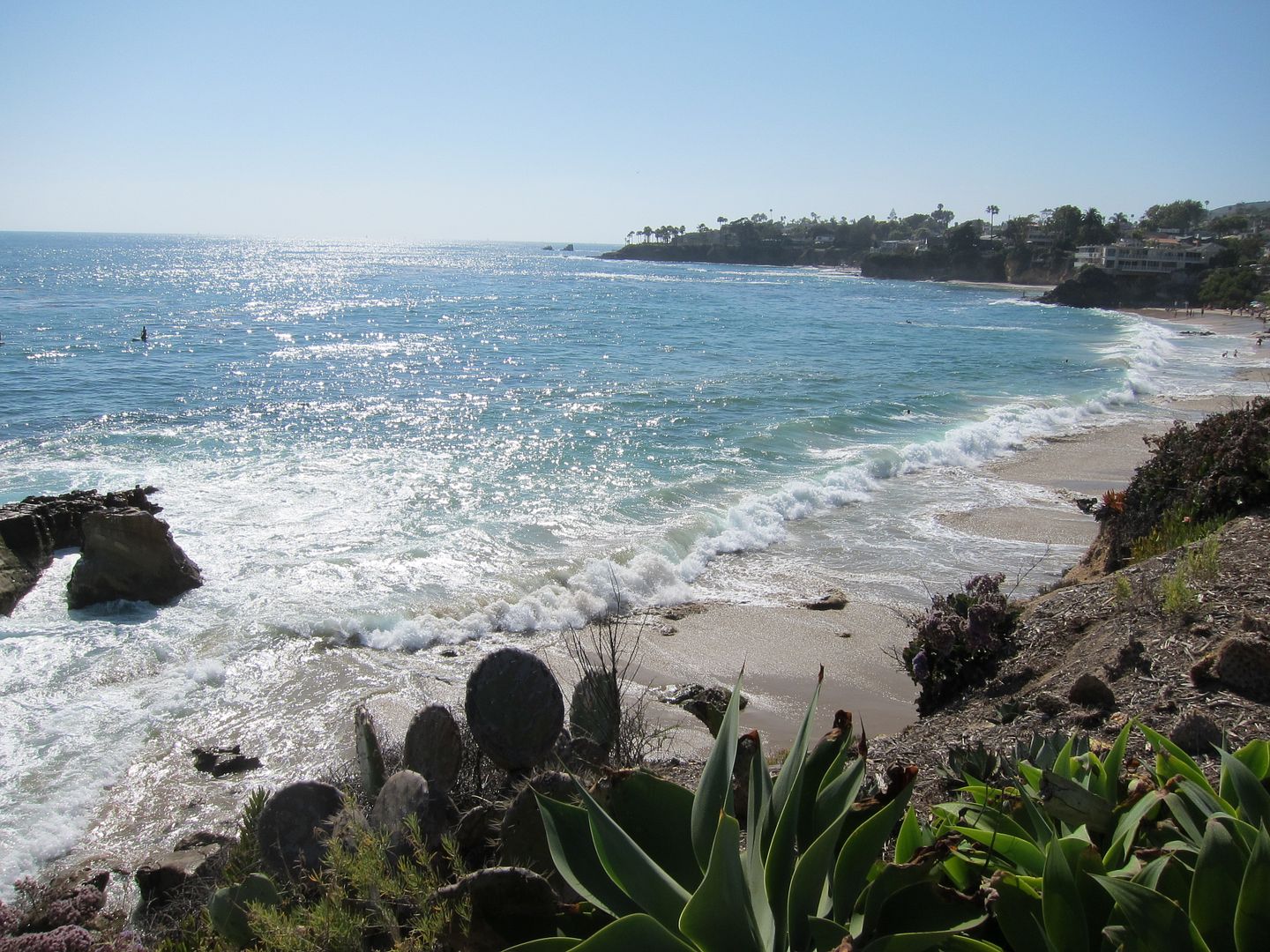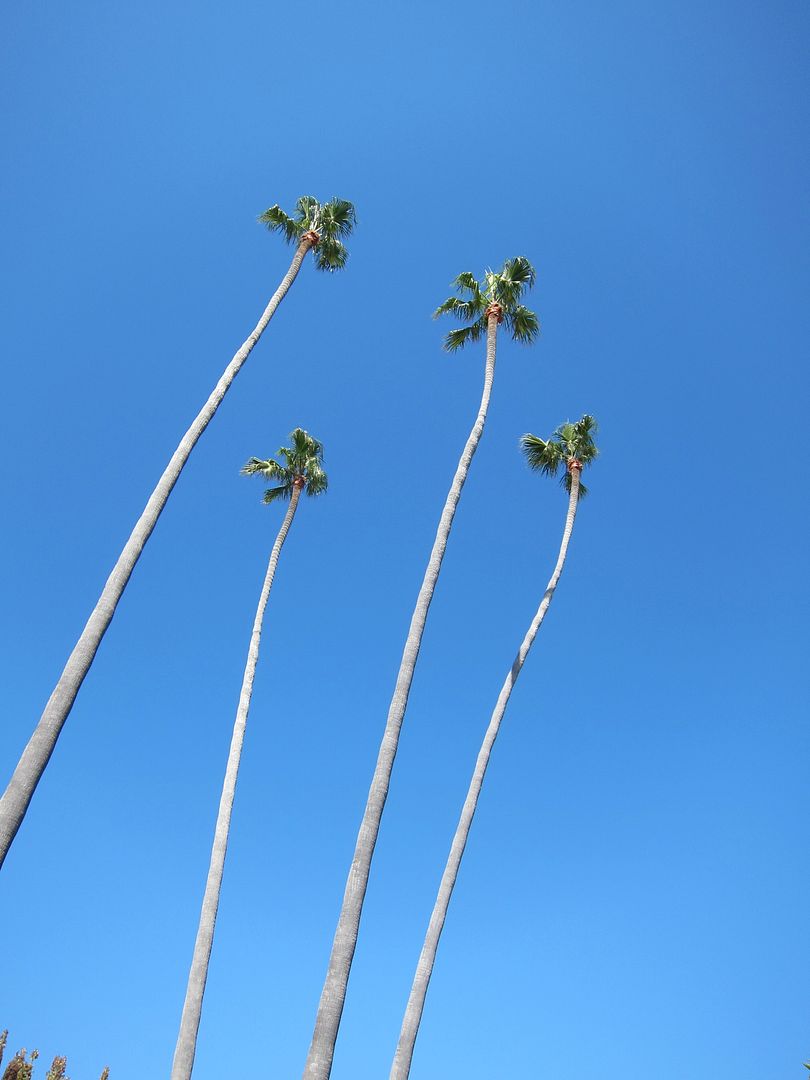 Finally, after spending almost an hour walking around Heisler Park, we started to make our way back toward where we had come from. As we walked along the grassy section of the park, we passed by this crazy-looking gnarled tree.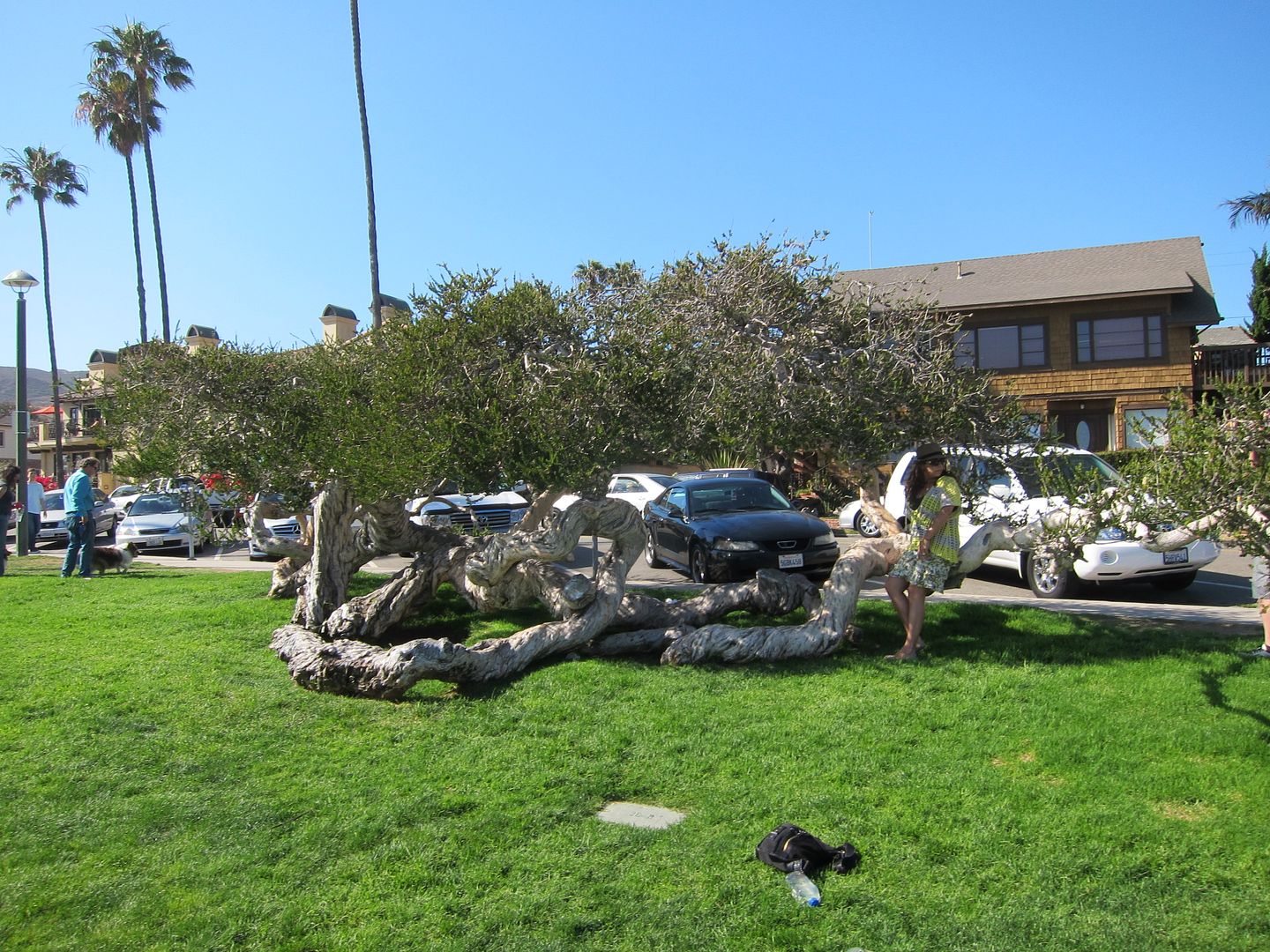 We had one last view of the beauty of the beach and the ocean from above before we headed back down the stairs and started walking toward the car.
The parking lot we were it was at the base of another big hill, and this lighthouse up on the side of it was pretty cool.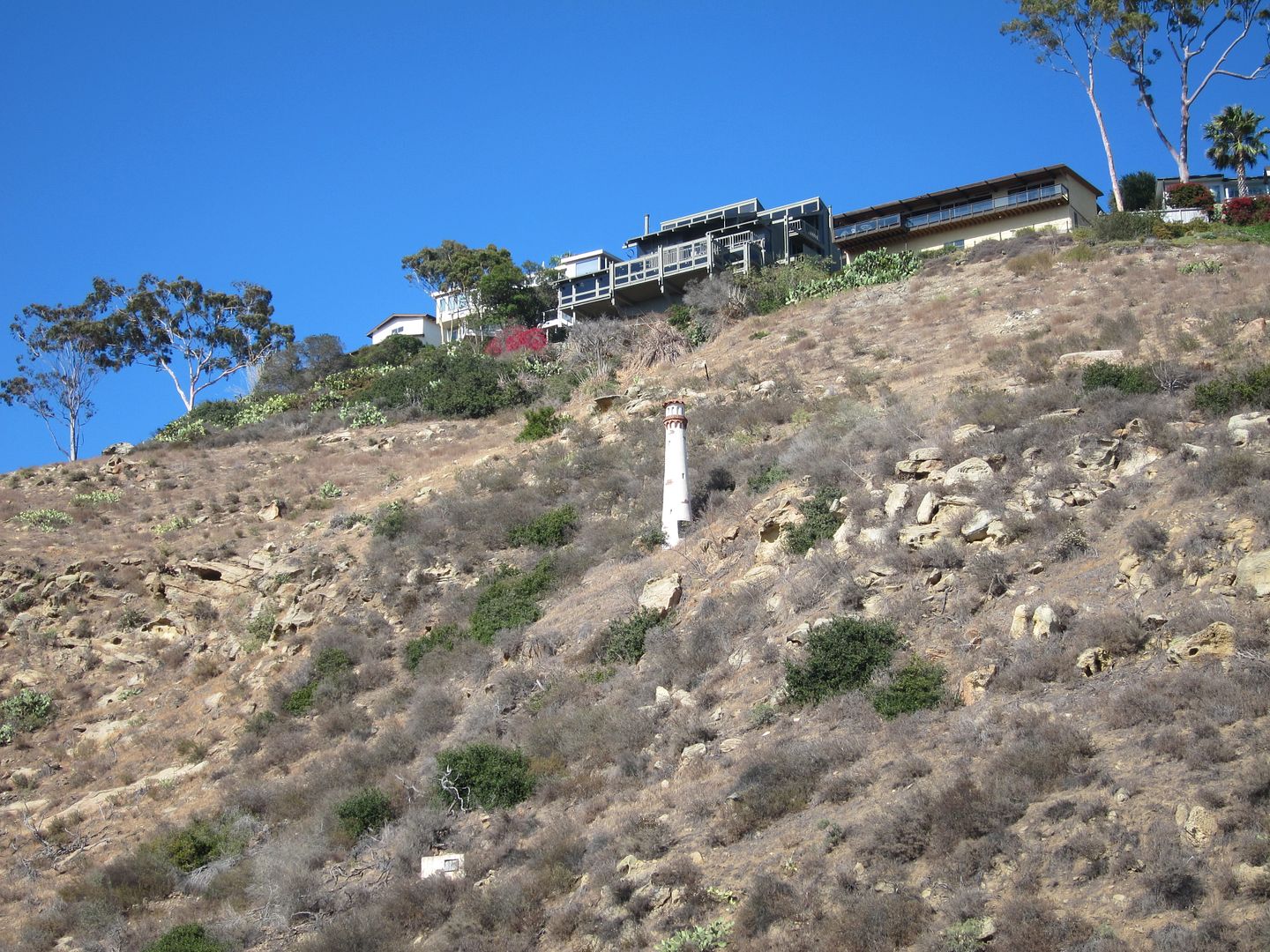 Finally, we began our drive back up the canyon road, leaving Laguna behind us.
We were amazed at what we had discovered existed just 30 minutes away from our home, and we vowed to come back to Laguna ASAP. Obviously, we had finally found a new favorite beach destination here in O.C.
On Tuesday evening, we went back to the parks after work. We started at DCA and rode the Trolley up to Carthay Circle. Getting off there, we went to look for Francisco, but he wasn't there. Instead, we got our first Cotton Candy Frappuccino from Starbucks. This drink is from the "secret menu," and it's really good. I would recommend it as a good non-coffee drink.
Walking over to Hollywoodland with our drink, we noticed that they were getting it all set up for the premiere of The Lone Ranger, which was happening later that week.
They had even moved in a giant train engine.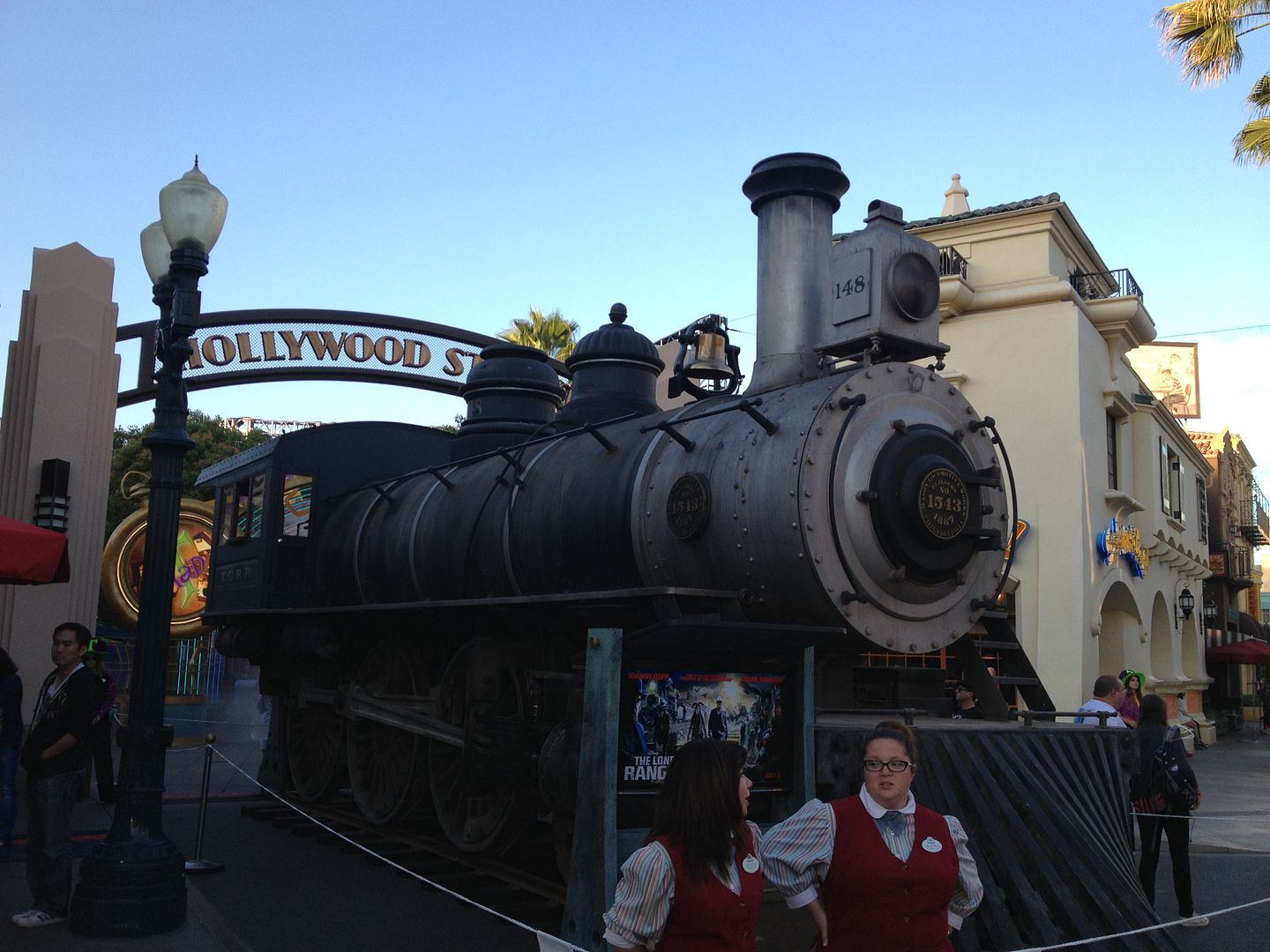 Our main stop here in Hollywoodland was actually Off the Page. We had bought our first cheap Vinylmation on eBay a few days earlier and were excited to try trading for the first time. Our trade wasn't an astounding success or anything, but at least we got rid of this weird wrestler in exchange for a Mickey.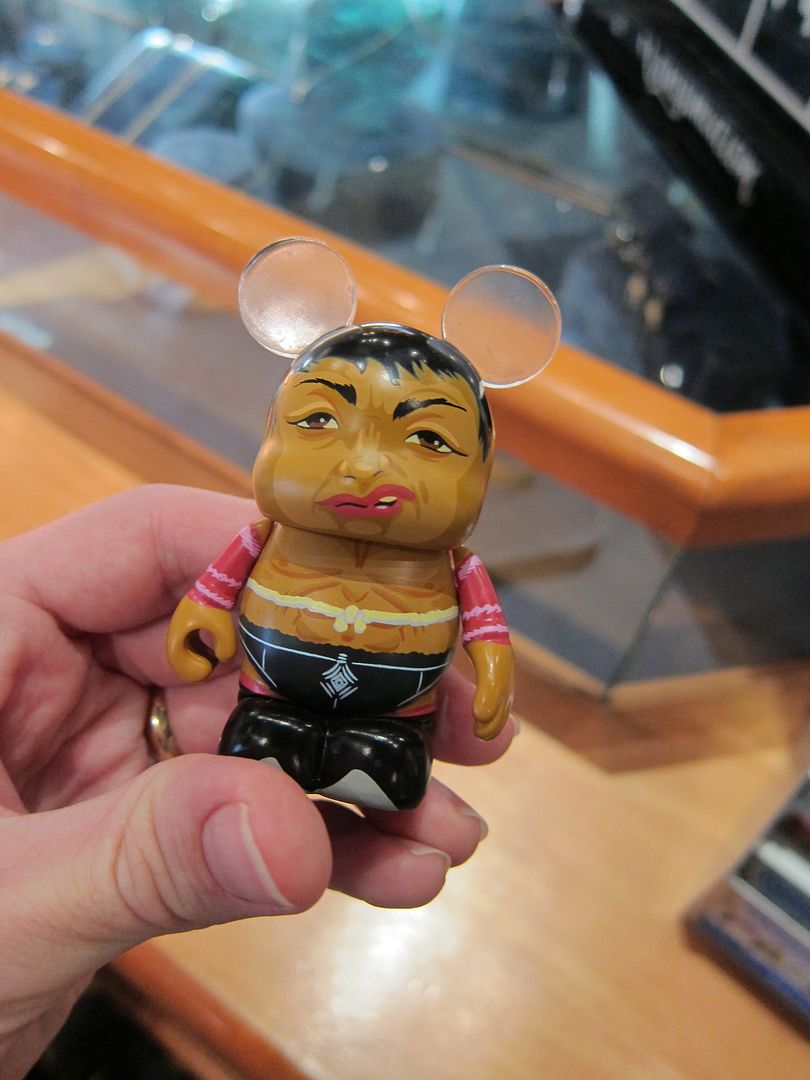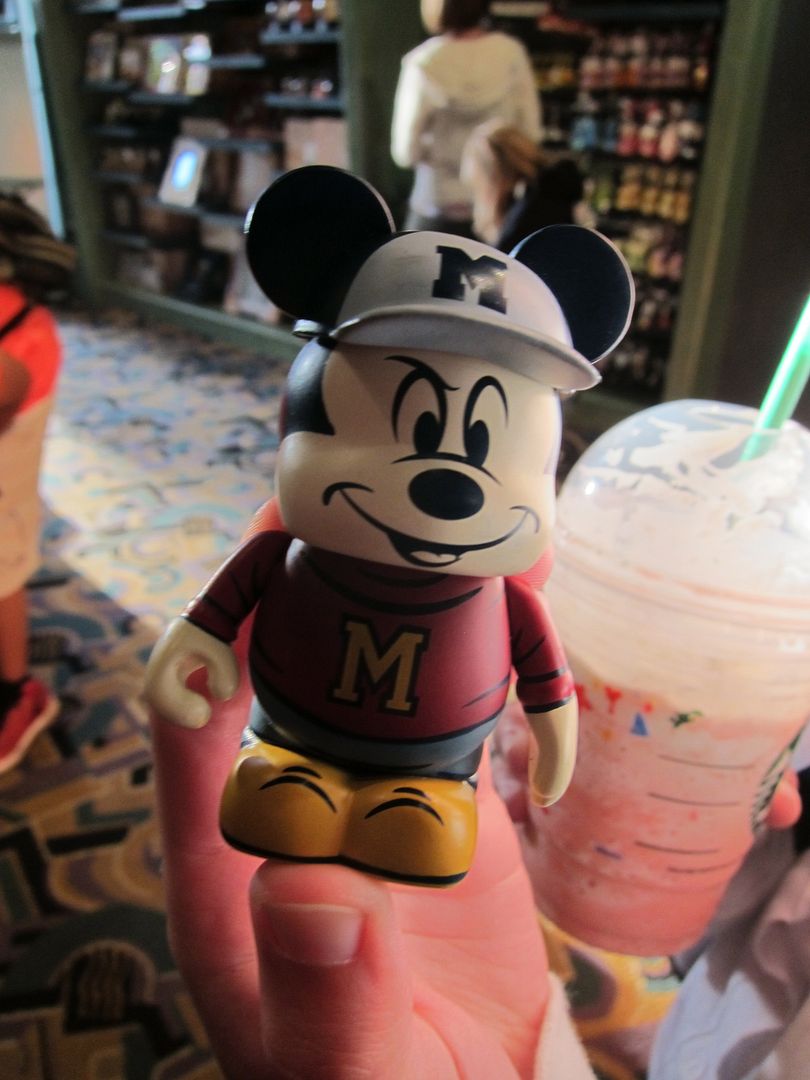 We wouldn't be keeping him either, but our first ever trade went off without a hitch.
Hopping to Disneyland, we saw that Jasmine was out in front of the Train Station. We hadn't met her any time recently, so we waited in the short line.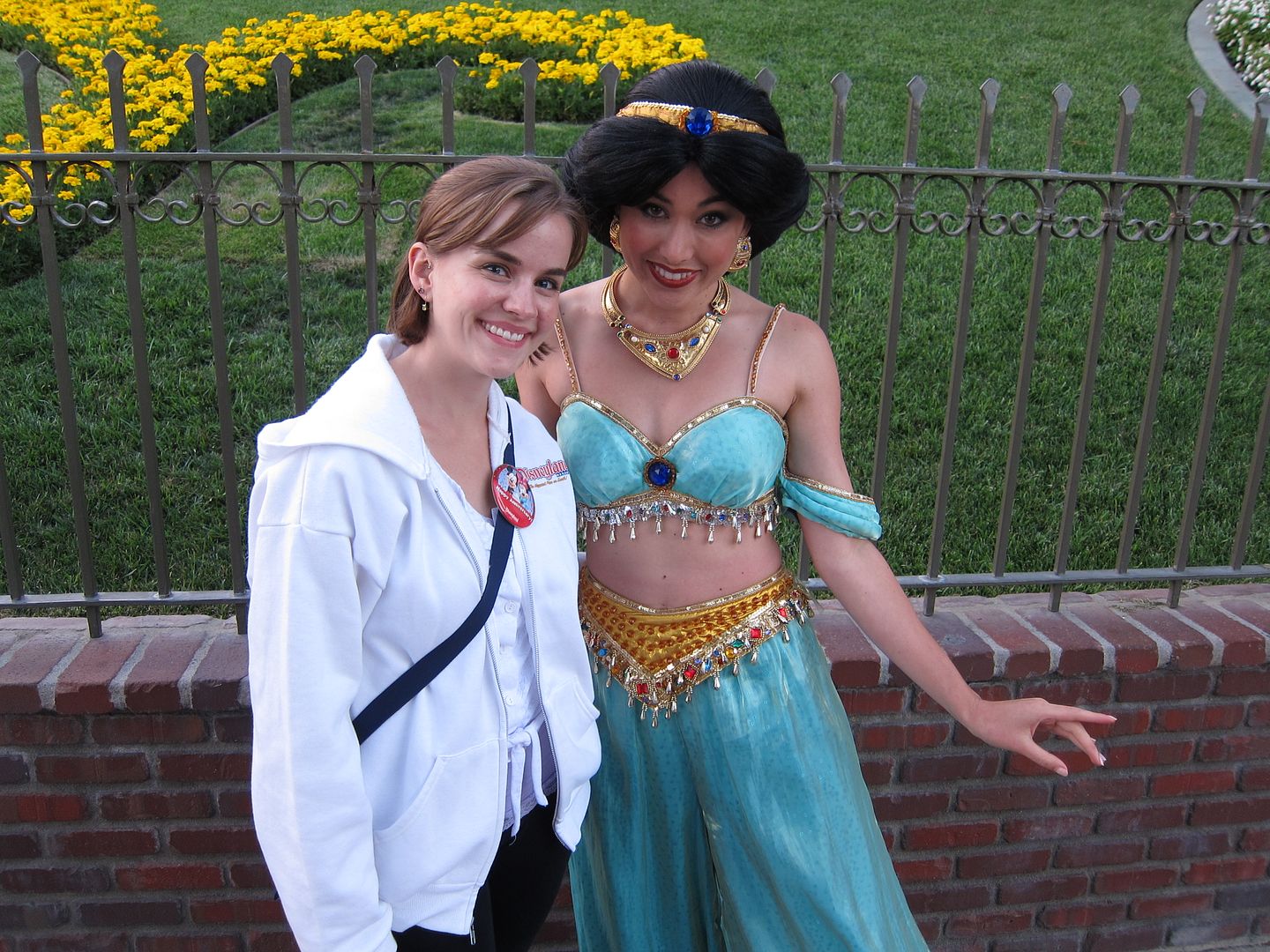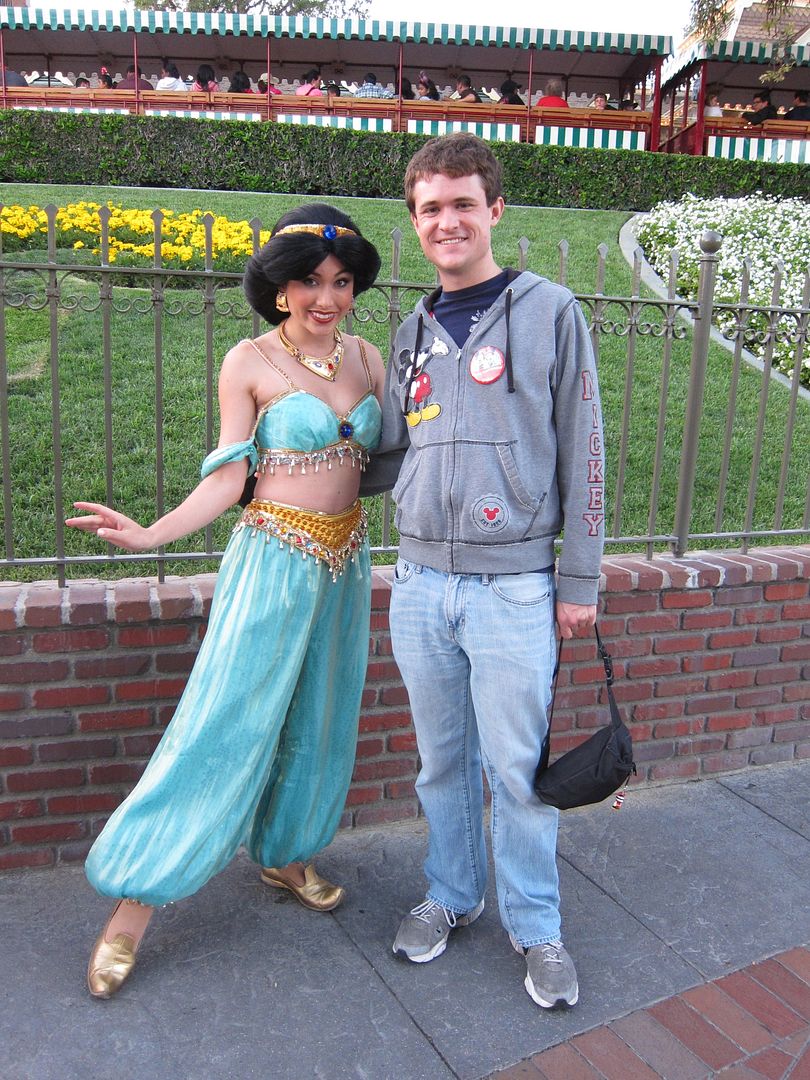 We rode The Haunted Mansion and then headed over to Pirates. They were JUST reopening the ride after it had been down, and we were the first ones in the door. We actually got our very own boat for just the second time ever.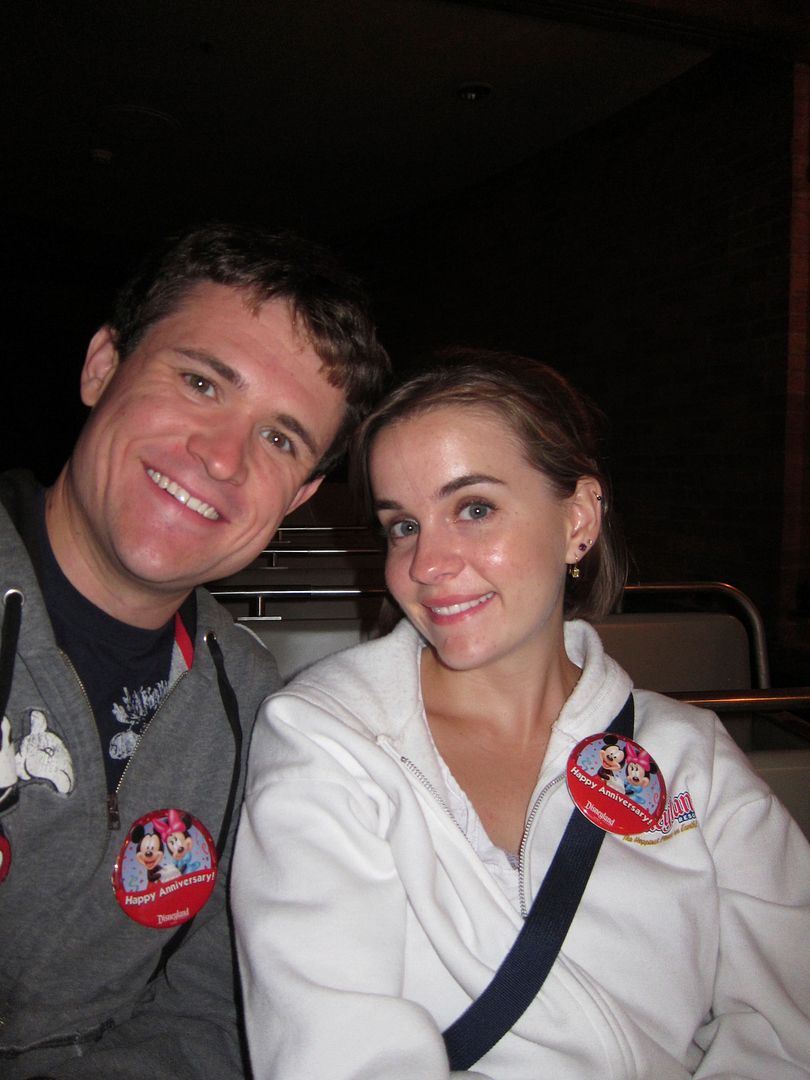 Heading out through Adventureland, we decided to stop at the Jungle Cruise. Our skipper Tommy was one of the most animated ones we had gotten in a long time. He definitely went the extra mile on a ride that is so much better with a good skipper, so we stopped in at City Hall on the way out of the park to fill out a card for him.
After that, we exited the park, trammed back to Mickey and Friends, and headed home.
Previous Post | Next Post
Table of Contents
Follow



Share