Chapter 108
Baby, You're a Firework
---
Previous Post | Next Post
Table of Contents
(Originally posted November 22, 2013)
After heading home for a while and cooking burgers on our grill for a traditional 4th of July barbeque, we took Tracy's parents over to Disneyland. No, we didn't go to the parks, but we did park at Mickey and Friends. We then walked from the garage over to Paradise Pier Hotel. We were planning to repeat our favorite viewing location from outside the parks to watch the ACTUAL July 4th fireworks show. We certainly weren't alone in wanting to watch from up there. All of the chairs were already claimed by the time we got to the roof.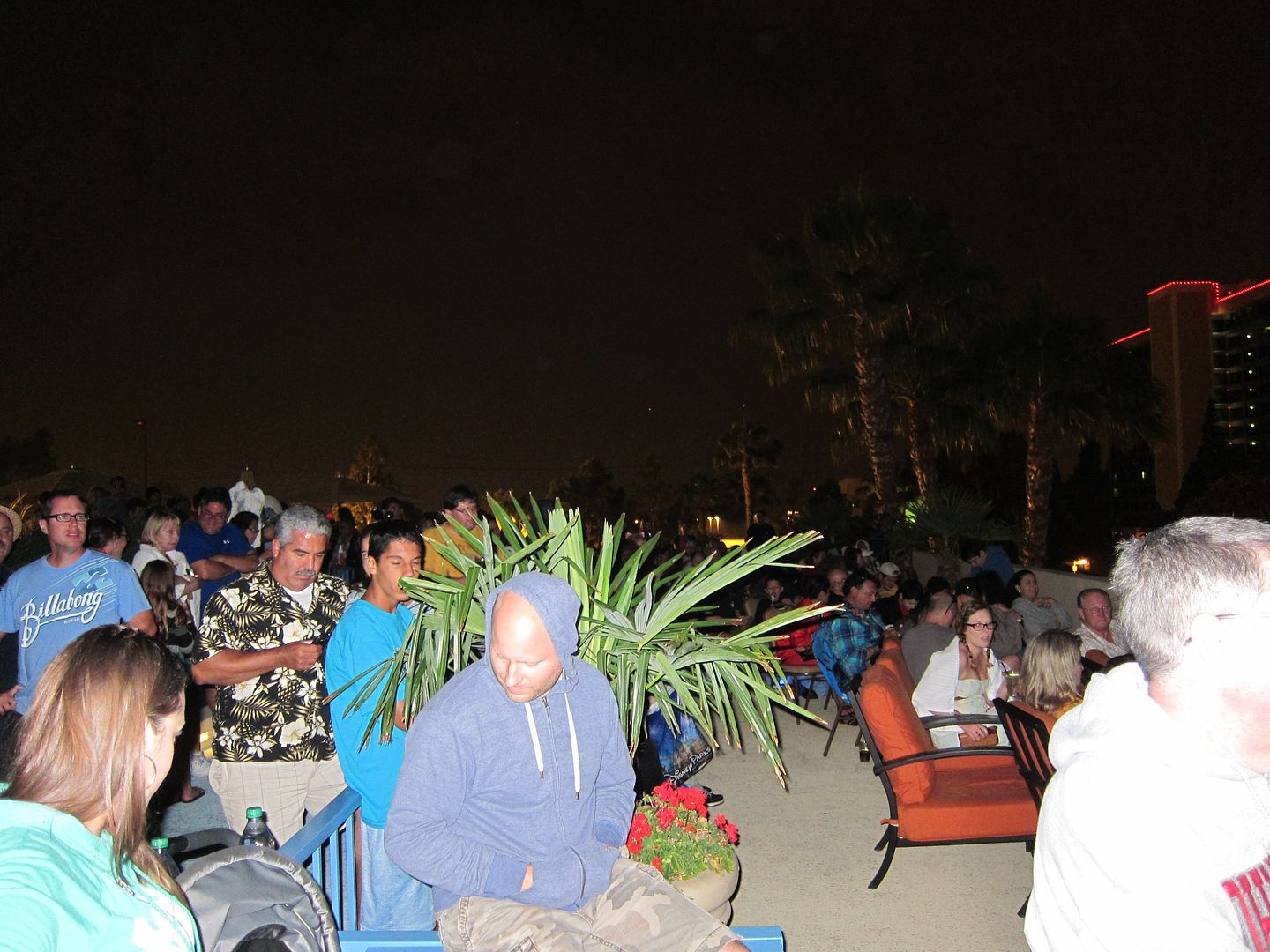 It had cooled off as night had fallen, so we decided to get a hot chocolate from the pool bar.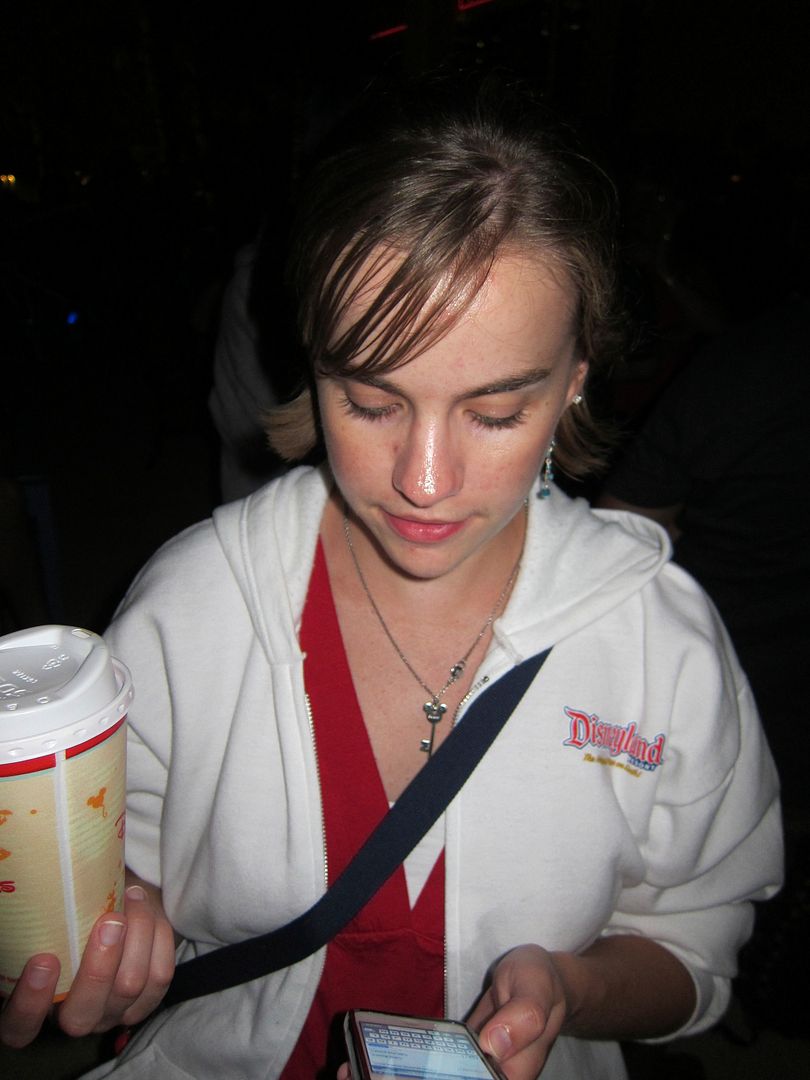 Tracy's coworker Eddie actually came and met us on the roof with a few friends he was entertaining in SoCal for the holiday weekend. He had asked Tracy where the best place to watch fireworks for free would be, and she had told him about our "secret" viewing location. They all just made it up there in the nick of time as the show started just a few minutes later.
The fireworks themselves were the same as the ones we had seen on Monday, but the fact that it was ACTUALLY Independence Day made them feel a little more festive and even more patriotic. We enjoyed the show immensely from our spot on the roof.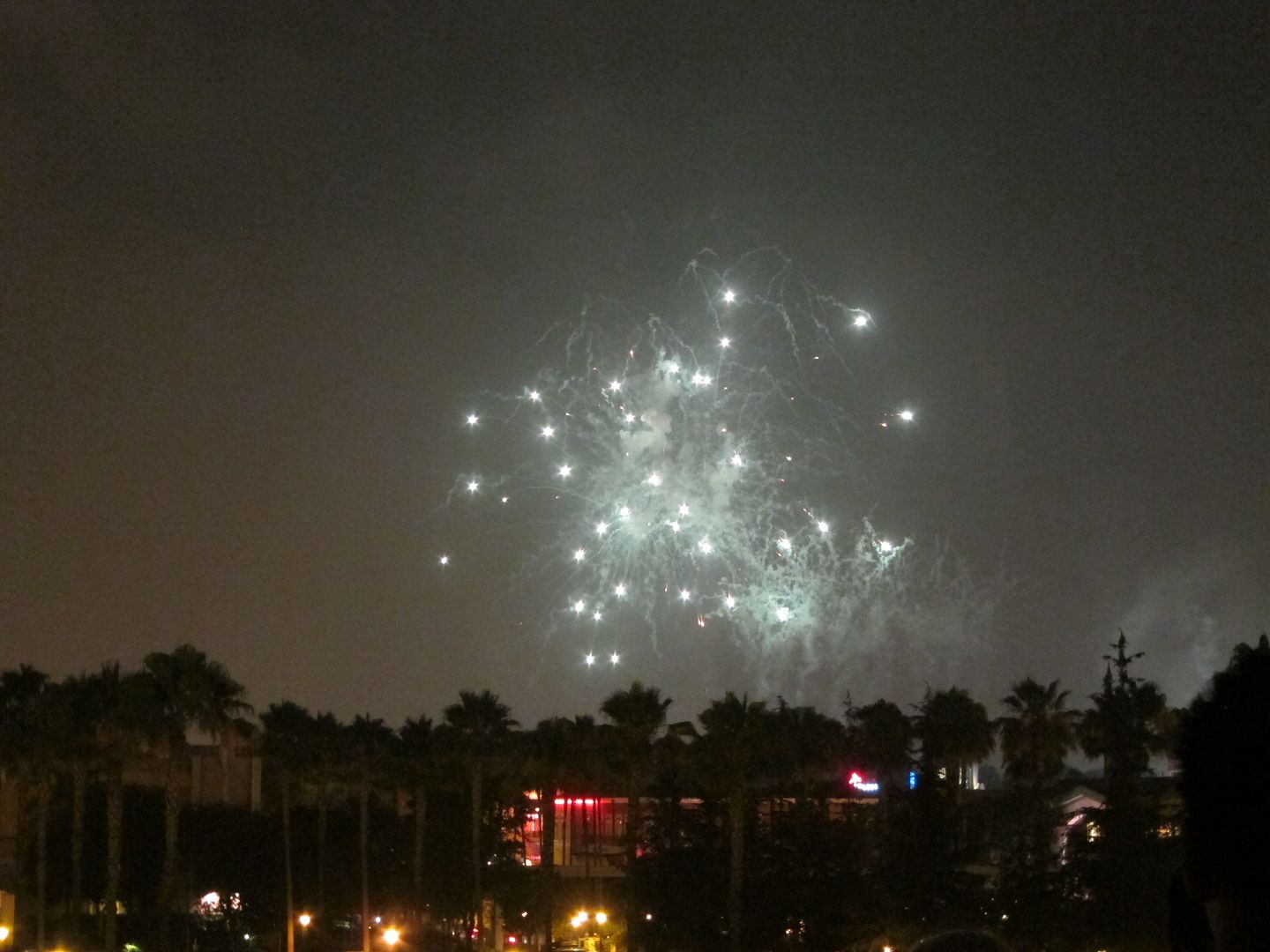 Once they were done, we walked back to the parking structure as quickly as Tracy's mom's bad knees would carry her. We had heard horror stories about getting stuck at Mickey and Friends for hours on these busy holidays. It probably took us about 15 minutes to get down, but that was apparently nothing compared to others' experiences that night (according to Lines chat, 2 hours seemed to be the average…). Luckily, we made it home pretty quickly and hit the hay. We still had several exciting days ahead of us.
Tracy had taken Friday off from work as her annual "floating holiday"—apparently, so had most of the office—so she was free to hang out with all of us instead of having to go to CoolTech. We decided to take the in-laws to Laguna Beach this afternoon after we had been so impressed by it a couple weeks earlier.
We drove there, parked, and then wandered through the winding streets of the actual town to try to find a Mexican restaurant we had read good reviews about on Yelp. In the end, we found La Sirena Grill off a side street. We got a DELICIOUS lunch (mine was carne asada enchiladas while Tracy got the crawfish burrito).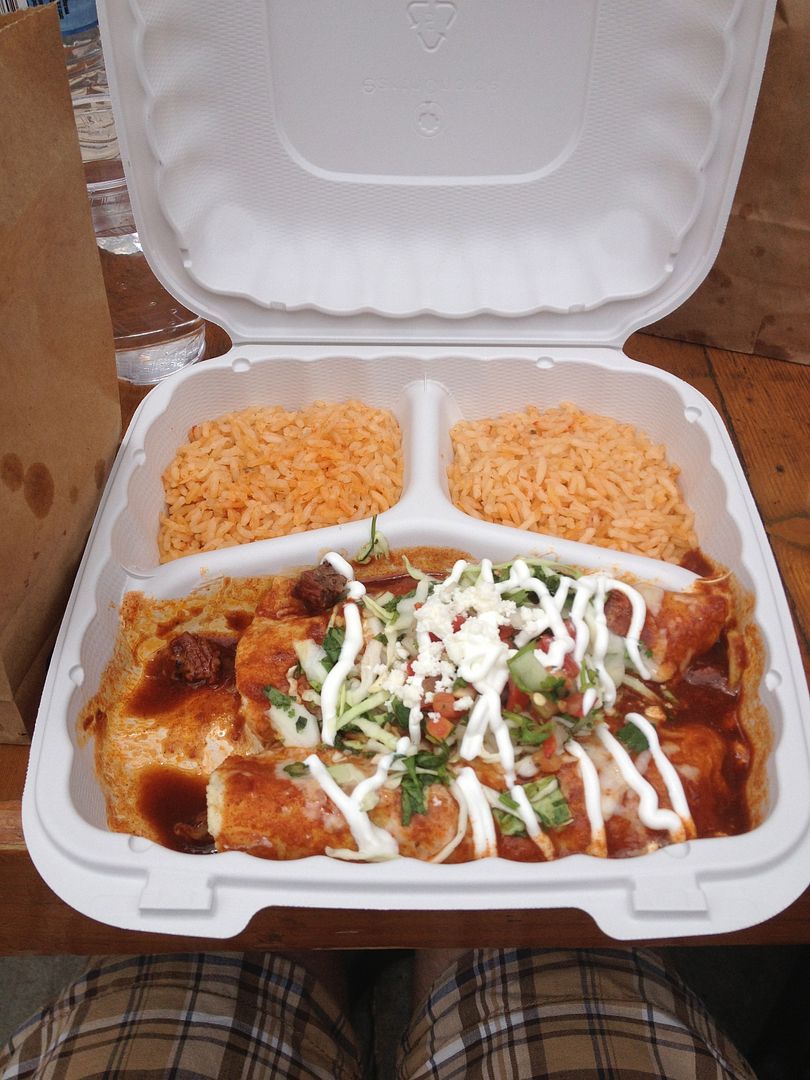 After eating, we wandered through downtown Laguna, checking out all the cool shops in this area that we hadn't explored the last time we were here.
I think this piece of art that uses actual license plates from all the states is REALLY cool.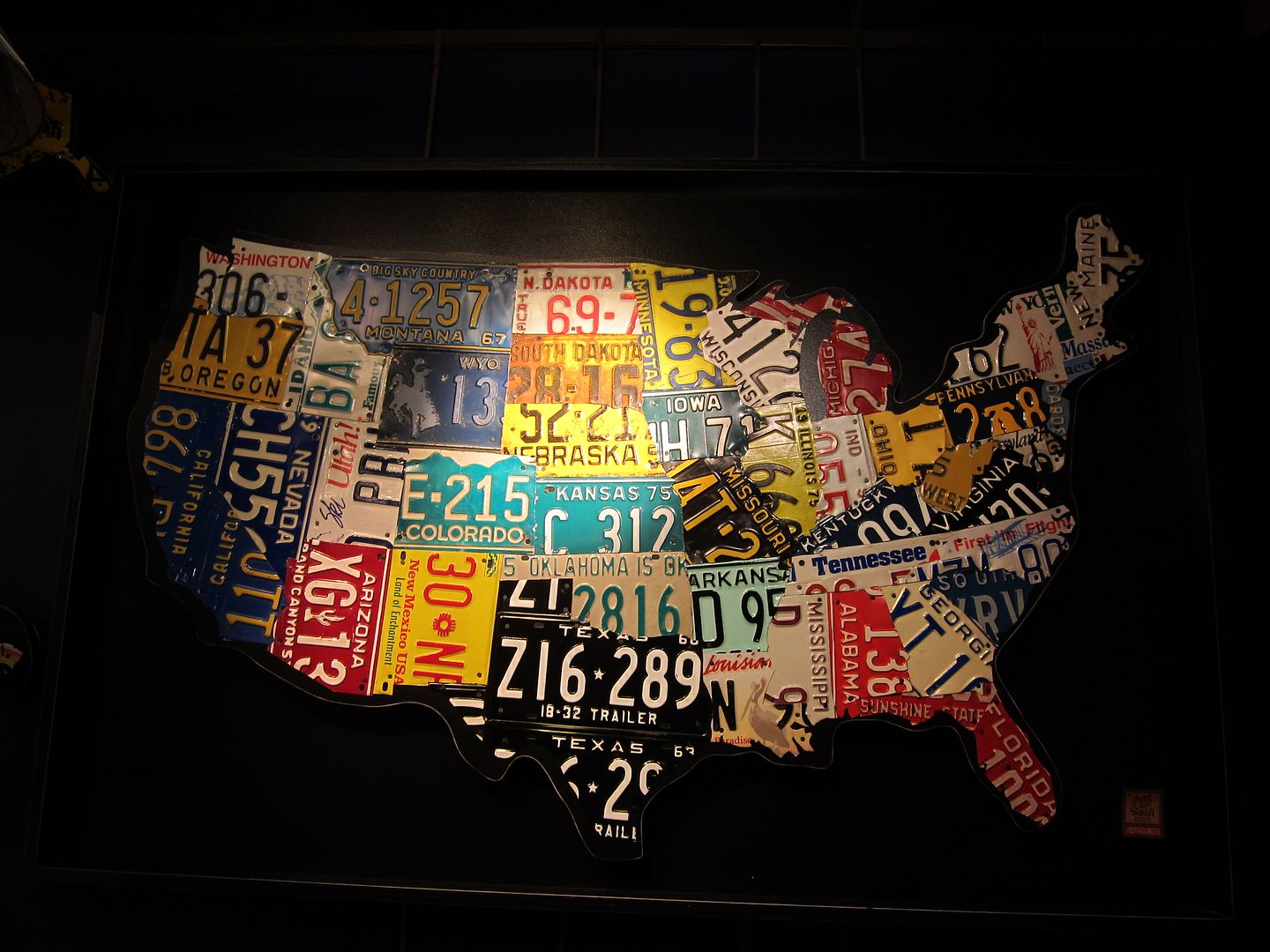 We found this dachshund clock that we REALLY wanted because it reminded us so much of Stupey Doodle, but it was expensive, so we couldn't justify getting it for ourselves.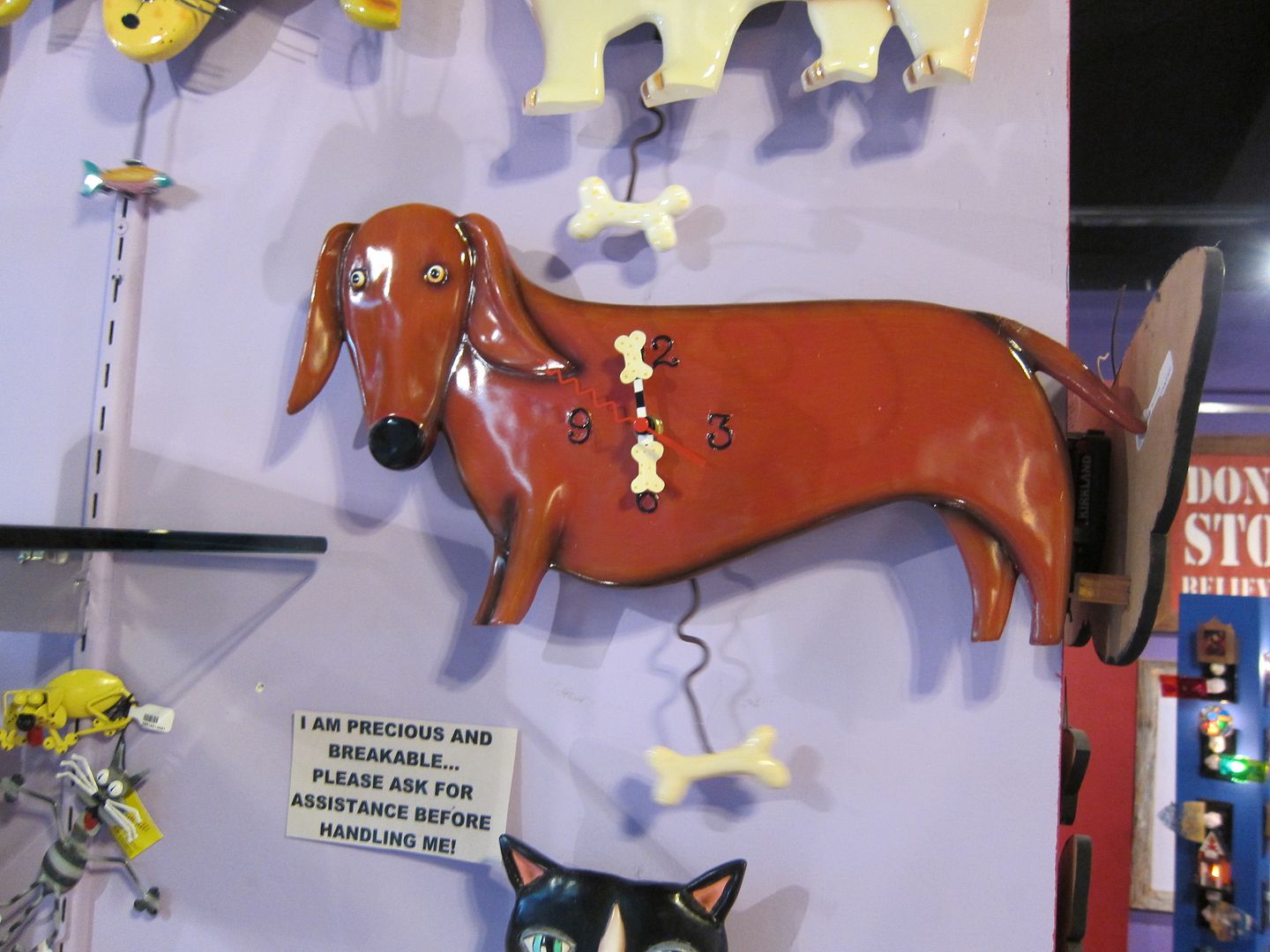 Instead, we started walking toward the beach. We were both so anxious to show Tracy's parents all the beauty we had discovered on our last trip here.
We headed back to the outcropping of rocks, and they were almost unrecognizable from our last visit. The tide was much higher, and some of the rocks were covered in water. As a result, these were actually the tide pools that they had originally claimed to be.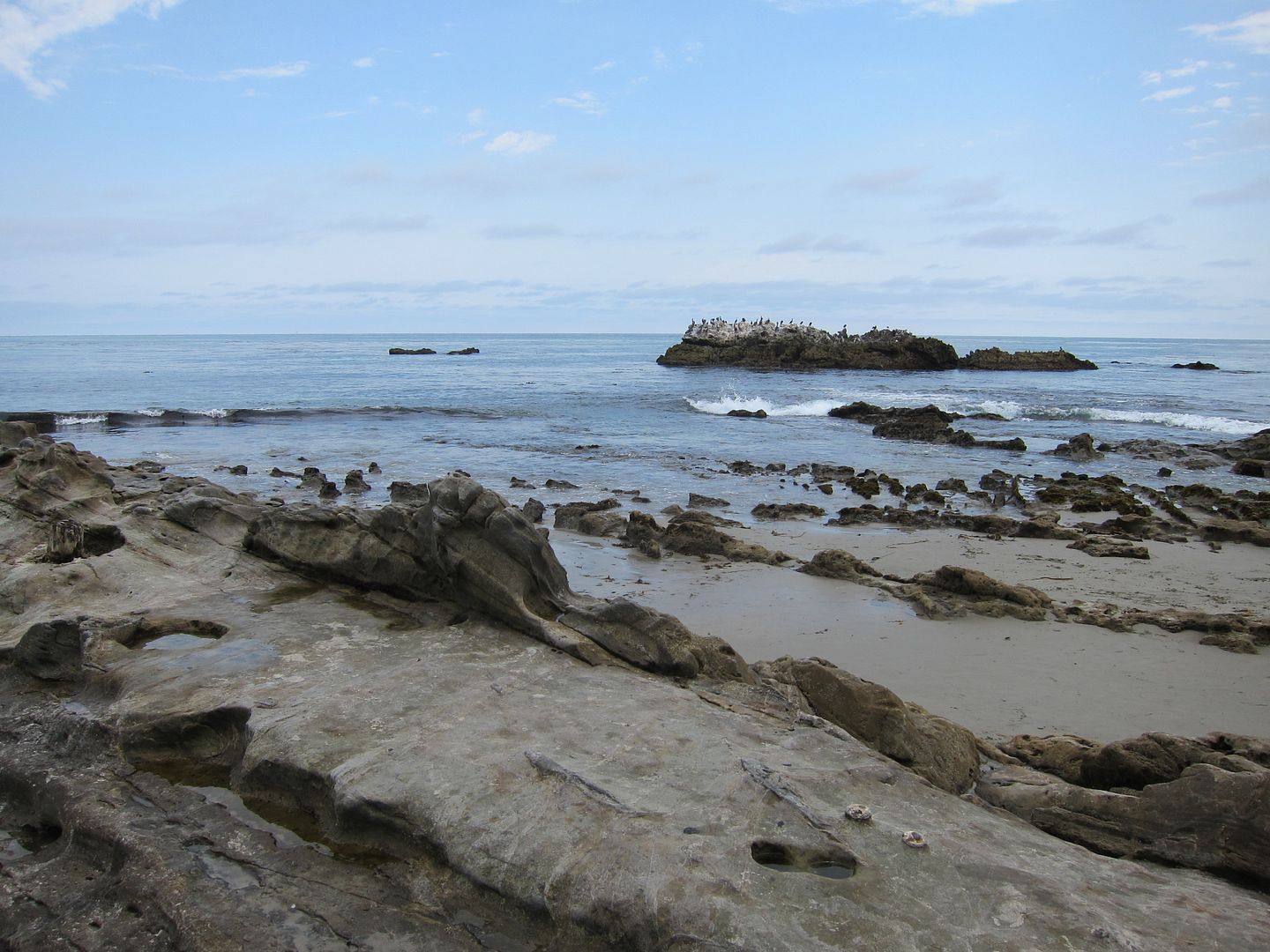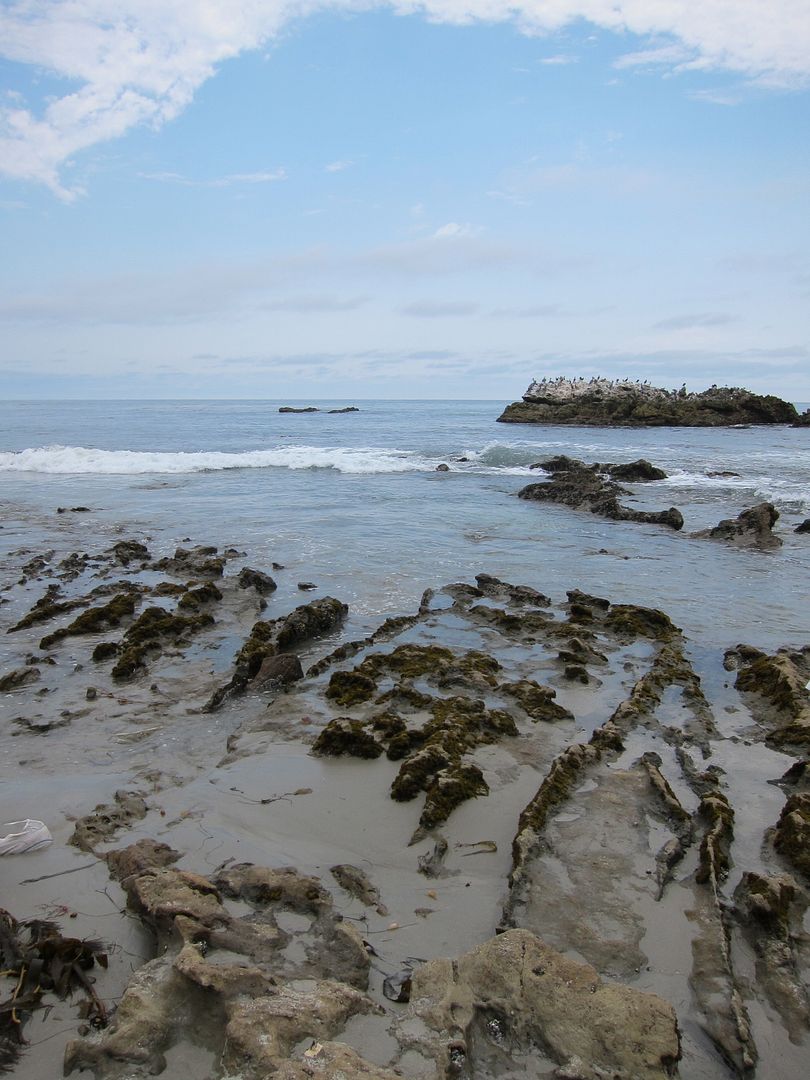 We looked in the tide pools and found all sorts of small creatures.
Hello, Mr. Crab.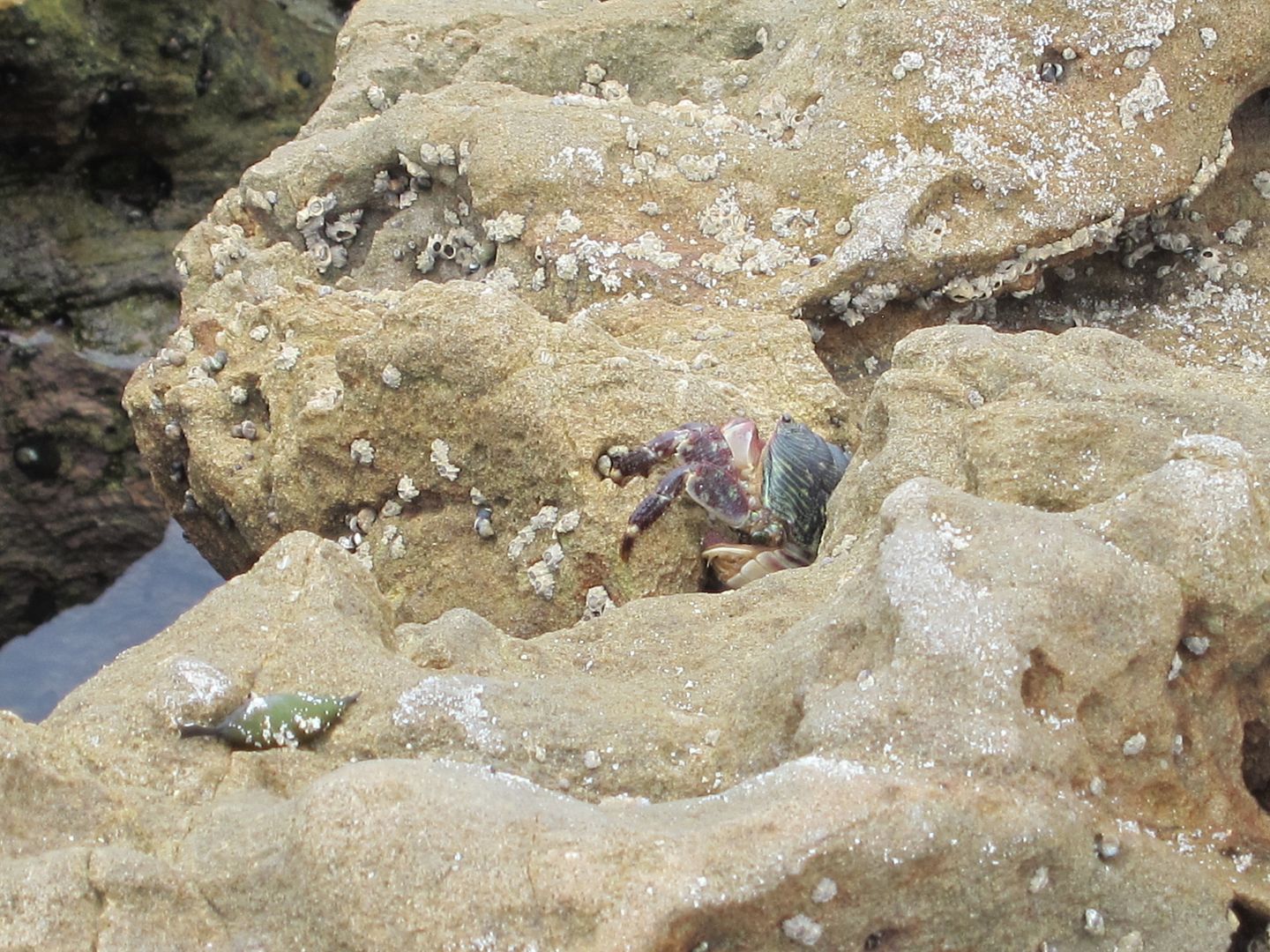 There were still several pelicans flying around Bird Island.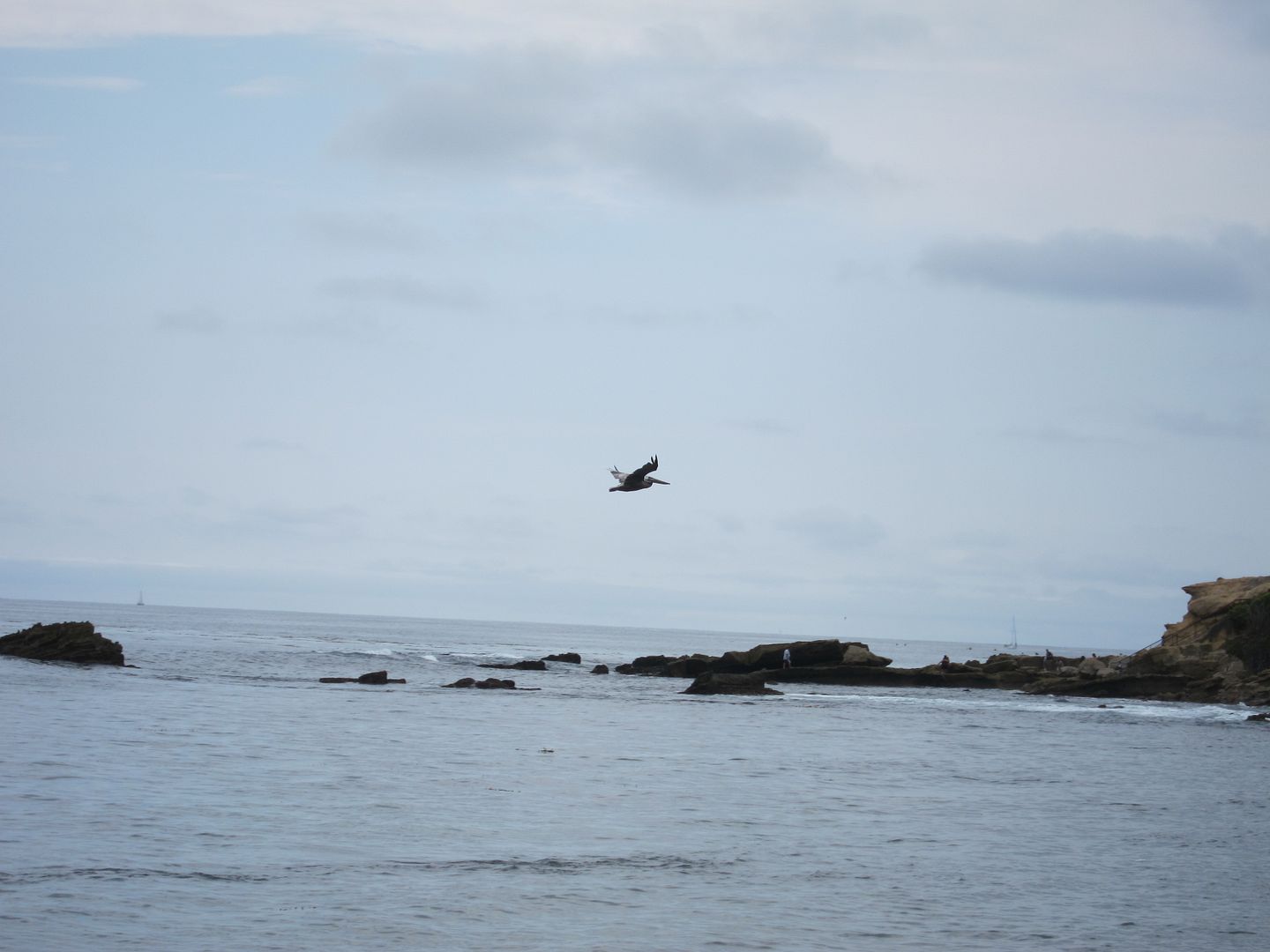 This area was actually even prettier than it had been the first time now that it seemed to be more alive with the motion of the ocean.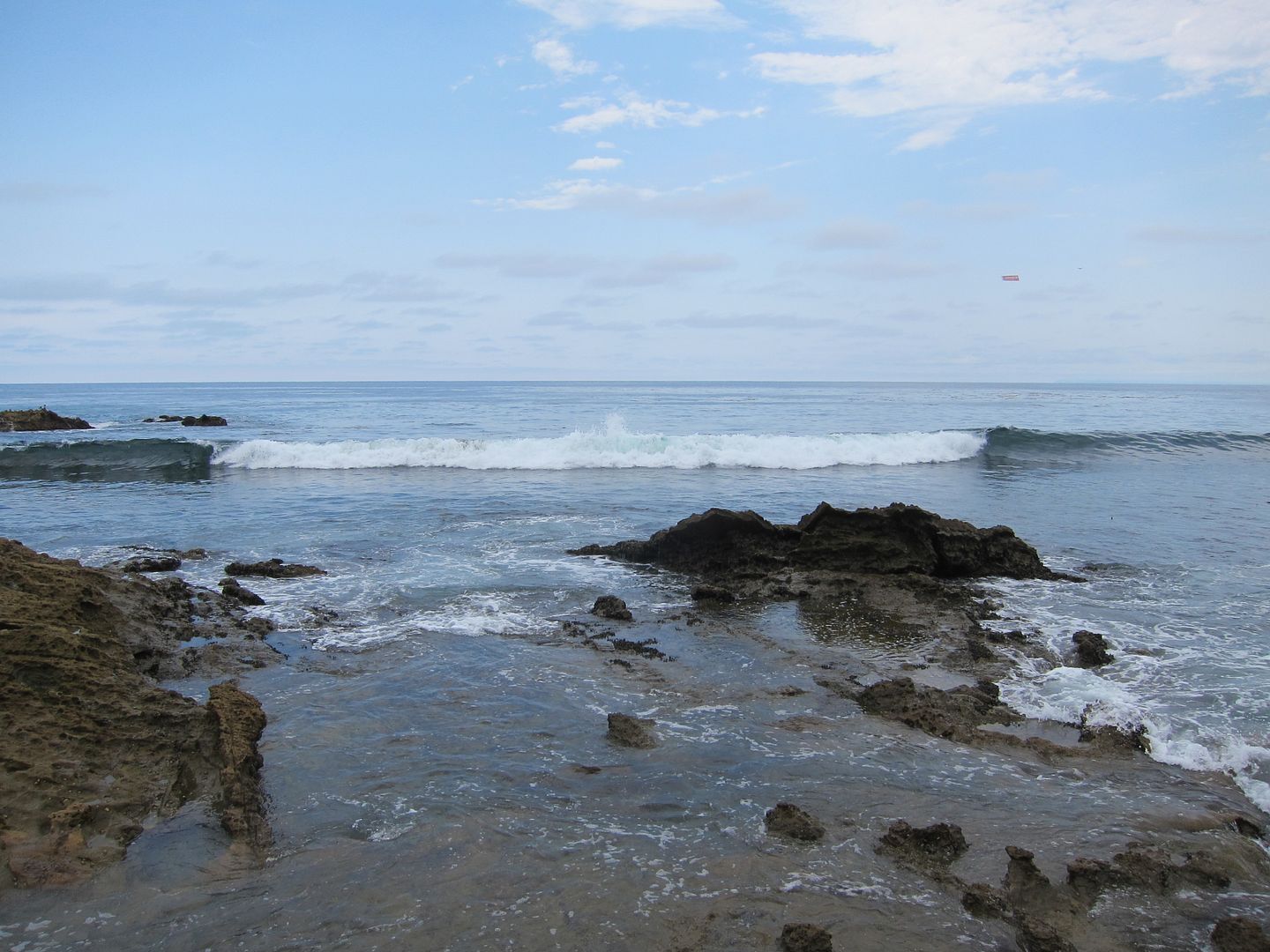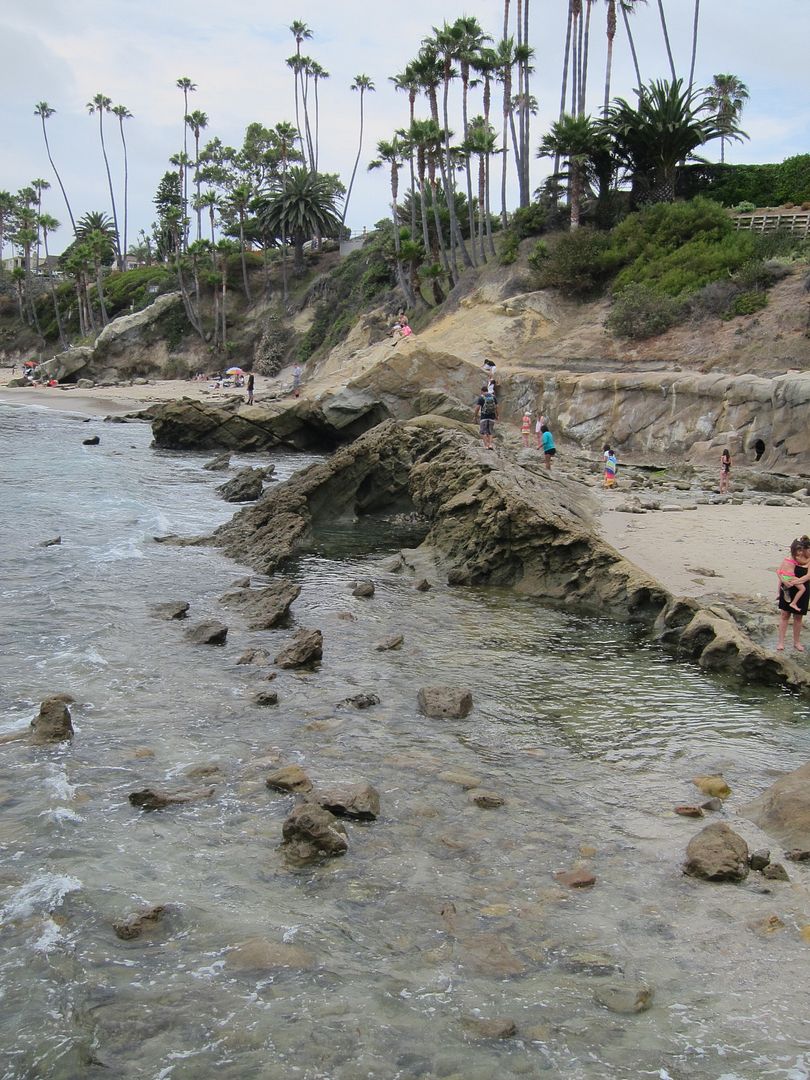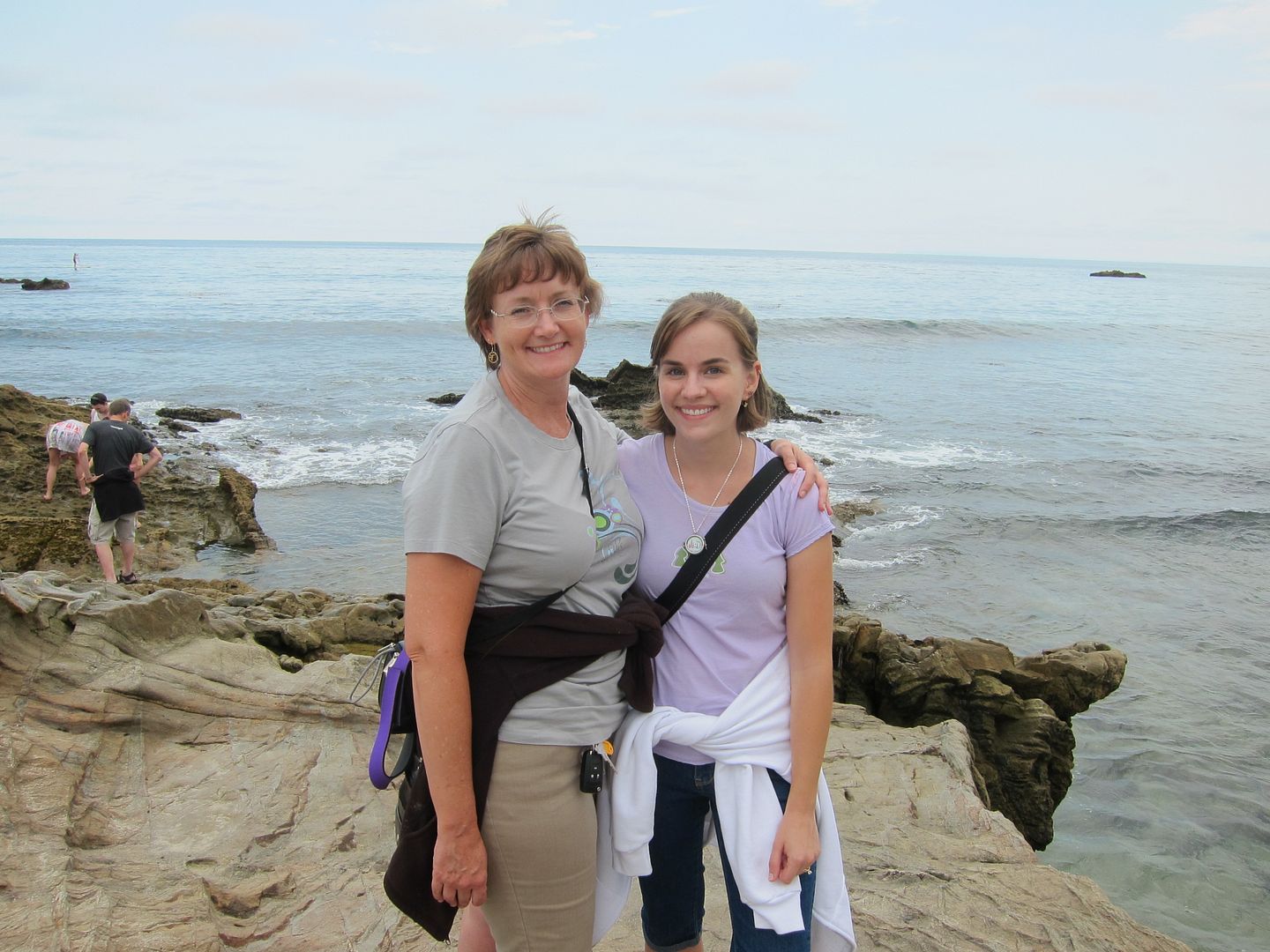 After we had spent a good amount of time by the tide pools, we tried to convince Tracy's parents to go up toward the cliffs and the beautiful overlooks, but her mom's knees weren't feeling great, and there were obviously lots of stairs involved. They decided this view of Laguna had been enough for this trip, so we started making our way back toward town. We stopped in at a little bakery we had passed on our first trip through the streets of downtown, and we got these delicious goodies.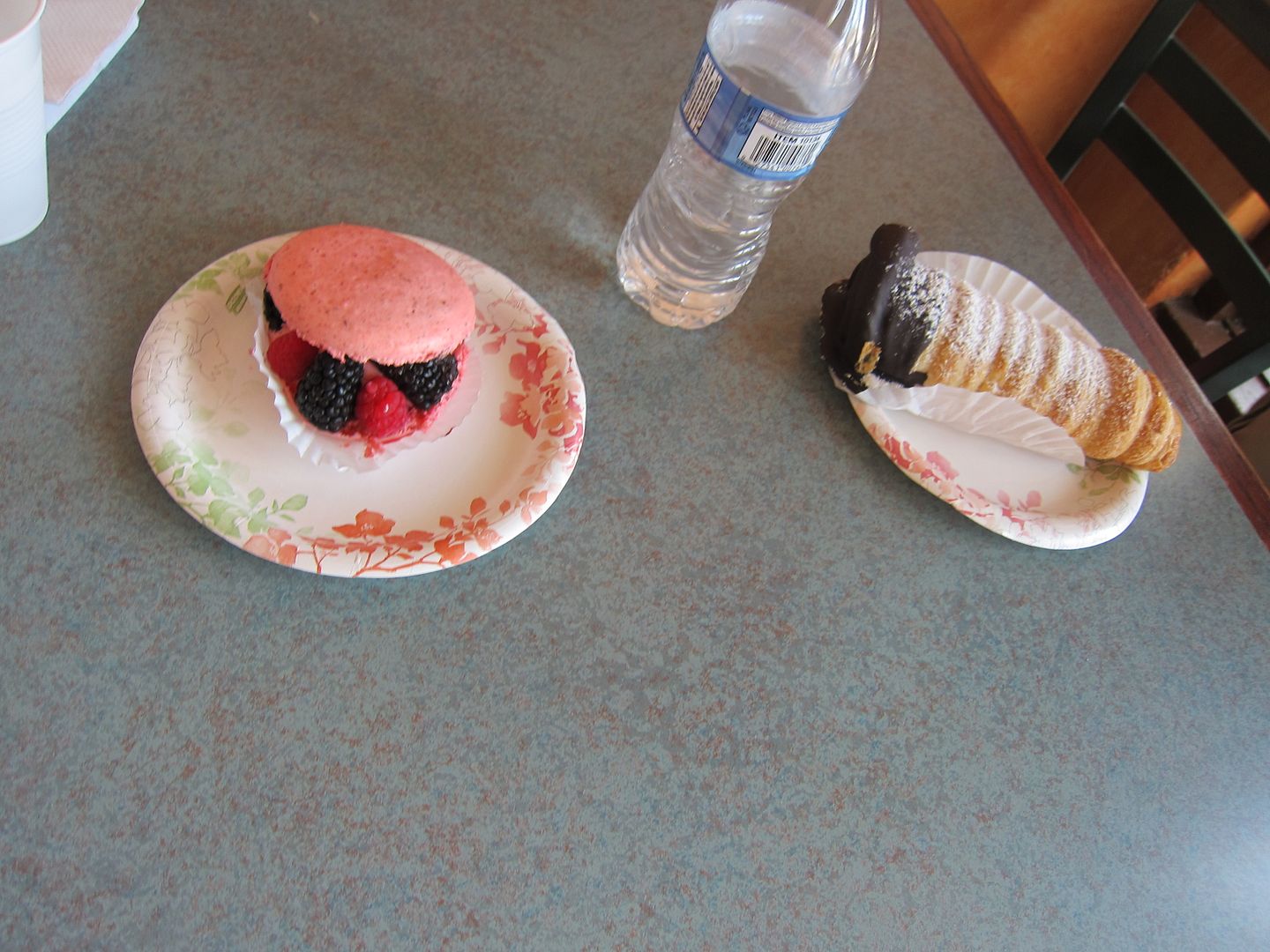 We continued walking, and Tracy's dad broke off from the group to go back into the store where we had seen so much cool merchandise earlier.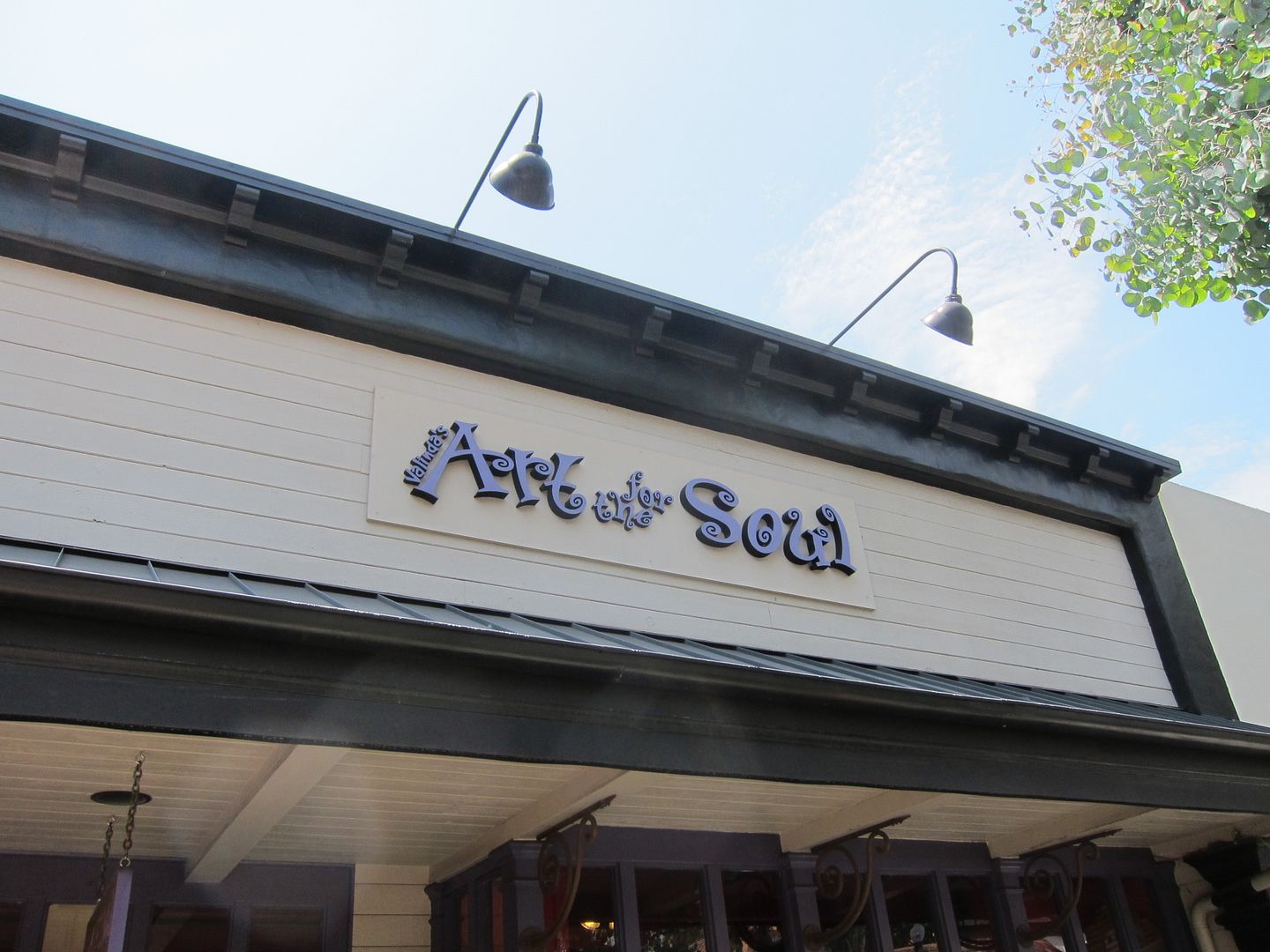 He came out carrying our dachshund clock, which he gave to us as our "host gift" for showing them around this weekend. We were VERY grateful, and we couldn't wait to hang him on our wall! (His name, according the box he came in, is Oscar, and we're glad to have a dachshund of our own!).
We left Laguna to go back to Orange, and that evening, we went to a delicious barbeque place we had been wanting to try in Old Towne, called Smoqued. We got plenty of great food there, including fried pickles, brisket, and mac and cheese.
One of the "specialties" there, which we were fascinated by but couldn't imagine actually getting, was called the 420 Mac. It's described as a "Bucket layered with grilled corn bread, mac & cheese, Texas chili, roja pork, bacon, corn, tomatoes, onions, cheese blend, sour cream and caramelized onions." And they aren't kidding when they call it a bucket. We saw several people order it, and it actually comes in a metal pail. We couldn't decide if it looked/sounded totally delicious or utterly disgusting.
Saturday started off as a bit of a bust. After lunch, we tried to go to Balboa Island (off Newport Beach) because Tracy wanted to try the frozen bananas they sell at their banana stand (yes, it's the one Arrested Development is based off of). We were planning to take the ferry over to the island, but when we arrived, traffic was ABSURD and there wasn't a single parking spot to be found in the area. Tracy got totally stressed out as we tried to drive around because the streets are as small as alleys, and finally, we just decided to give up. Newport had failed us once again…
We salvaged the afternoon by taking Tracy's parents to Huntington State Beach—the same place we had gone with the CoolTech crew. It was also really crowded (the moral of the story here is that you really shouldn't try to hit the beach on Independence Day weekend), but we still were able to walk around and enjoy ourselves.
Previous Post | Next Post
Table of Contents
Follow



Share