Chapter 96
Near Death
---
Previous Post | Next Post
Table of Contents
(Originally posted November 9, 2013)
Trying to beat the fireworks (and the crowds that ensued), we started toward Main Street.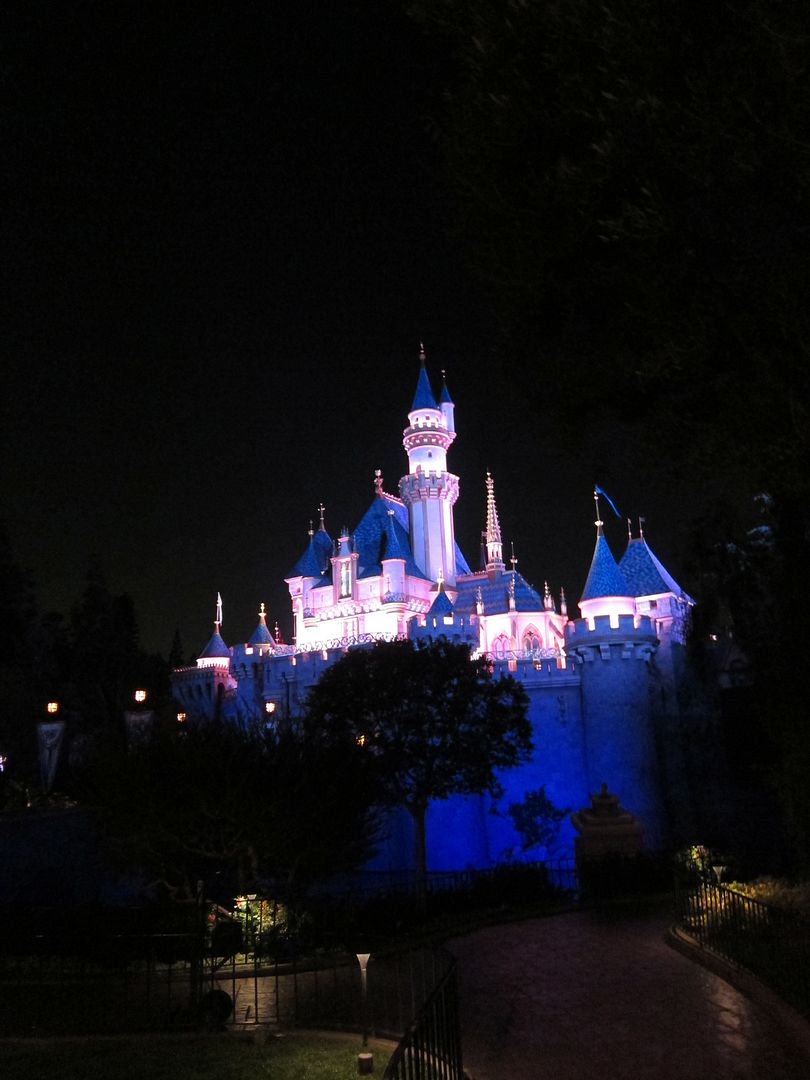 We stopped into the Emporium just as Magical was starting, and Tracy decided to buy this key necklace.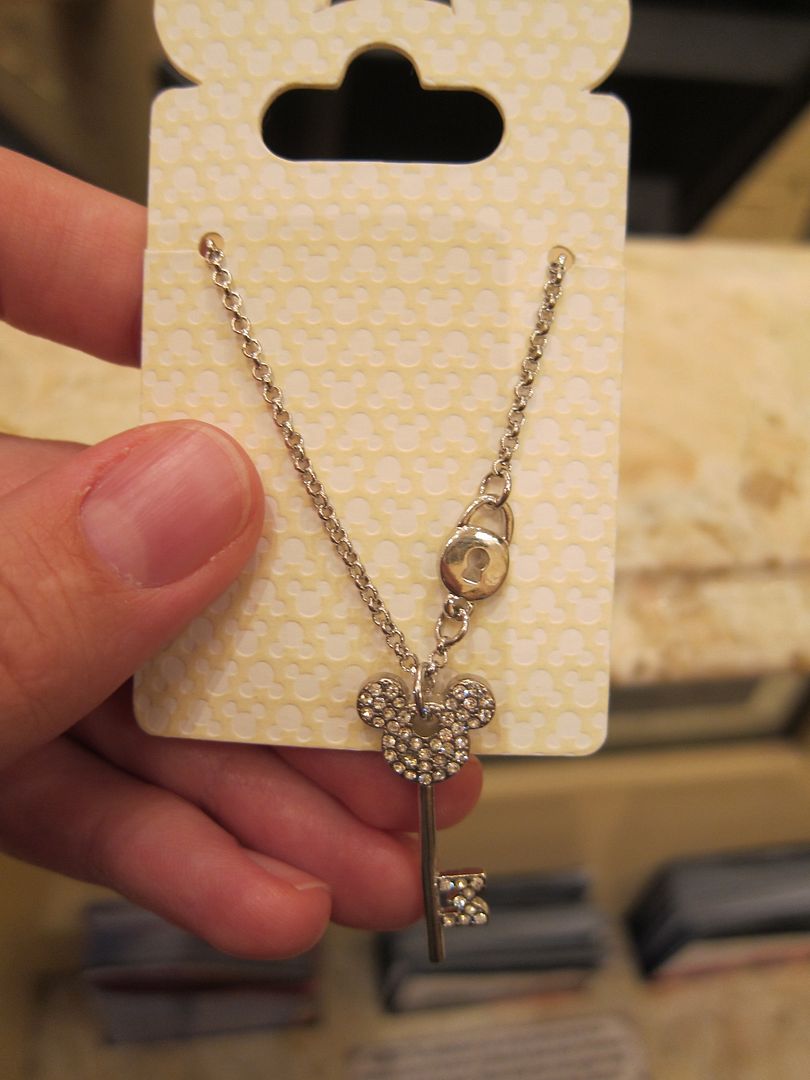 Since we had spent so long in the store, the fireworks were well underway and we figured we might as well stay to see Dumbo fly. I took a few pictures as we waited.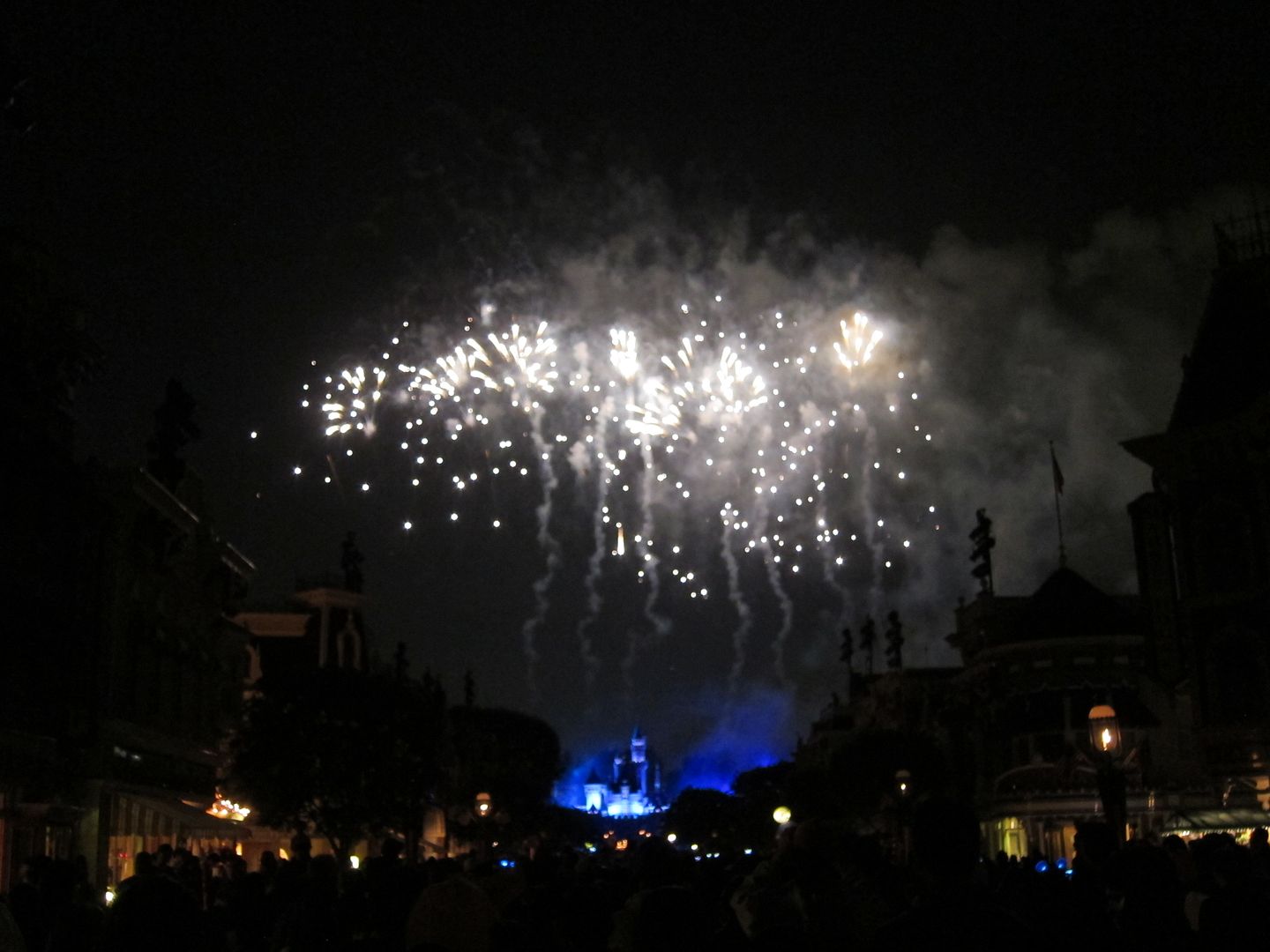 Finally, our good buddy soared through the air.
We turned high tail and made our way toward the exit once Dumbo disappeared so that we could beat the rest of the crowds out. While we waited for the tram, Tracy put on her new necklace.
The next morning, Tracy went to work a little early to beat one of her friends/coworkers there. Anna worked at CoolTech for the first couple months Tracy was there before going on early disability leave for complications with her pregnancy. She is currently on maternity leave, so Tracy has only actually WORKED with her for about a month since she started, but they continue to be good friends and we hang out with her and her husband (and now the baby) sometimes. Anyway, I mention all this because this morning was Anna's birthday, and Tracy helped decorate her desk for the occasion. These are the kinds of shenanigans they get up to at this company…
June 8-9, 2013
Speaking of Anna, we spent all day Saturday at her birthday party. It was a fun time getting together with some of Tracy's favorites from among her coworkers and enjoying a barbeque and pool party.
Sunday, we were back at the parks. We went over after lunch and parked on the top level of Mickey and Friends (that information will be important later, so don't forget it).
Heading into Disneyland, there was a new trolley horse (so new that he didn't even have a nametag yet).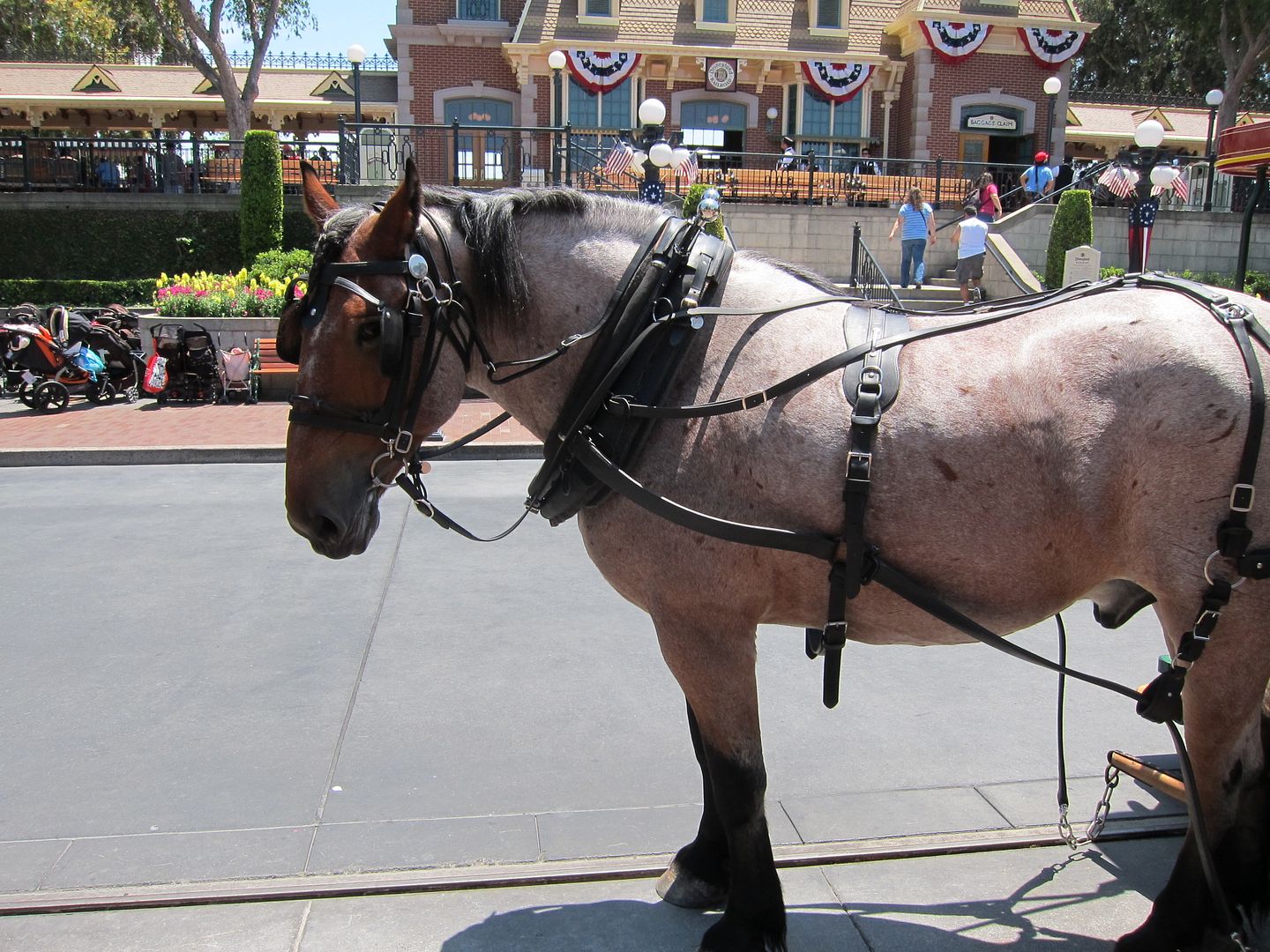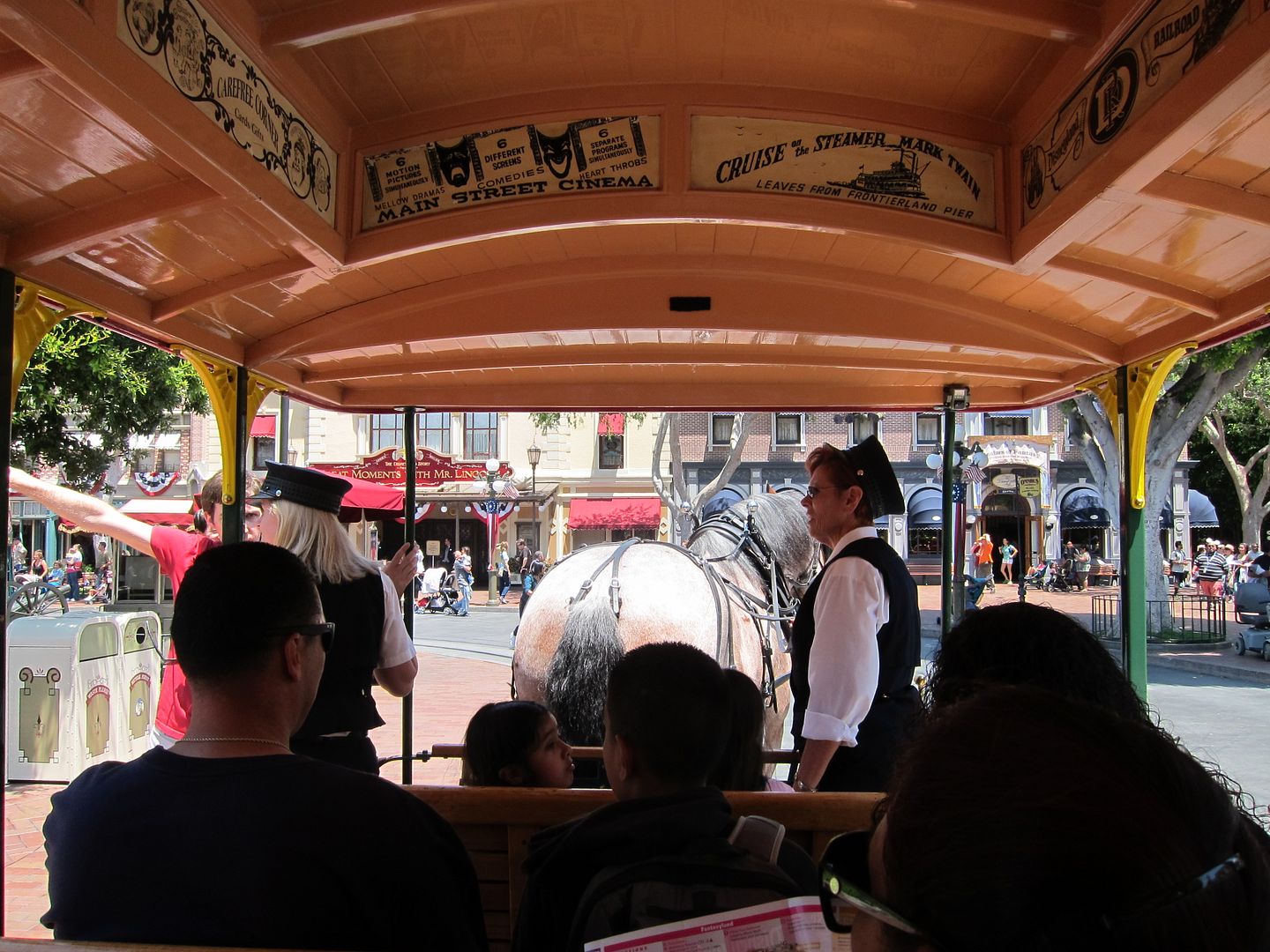 We asked, and his name was Finn. After climbing aboard the streetcar, we rode with him to Sleeping Beauty Castle.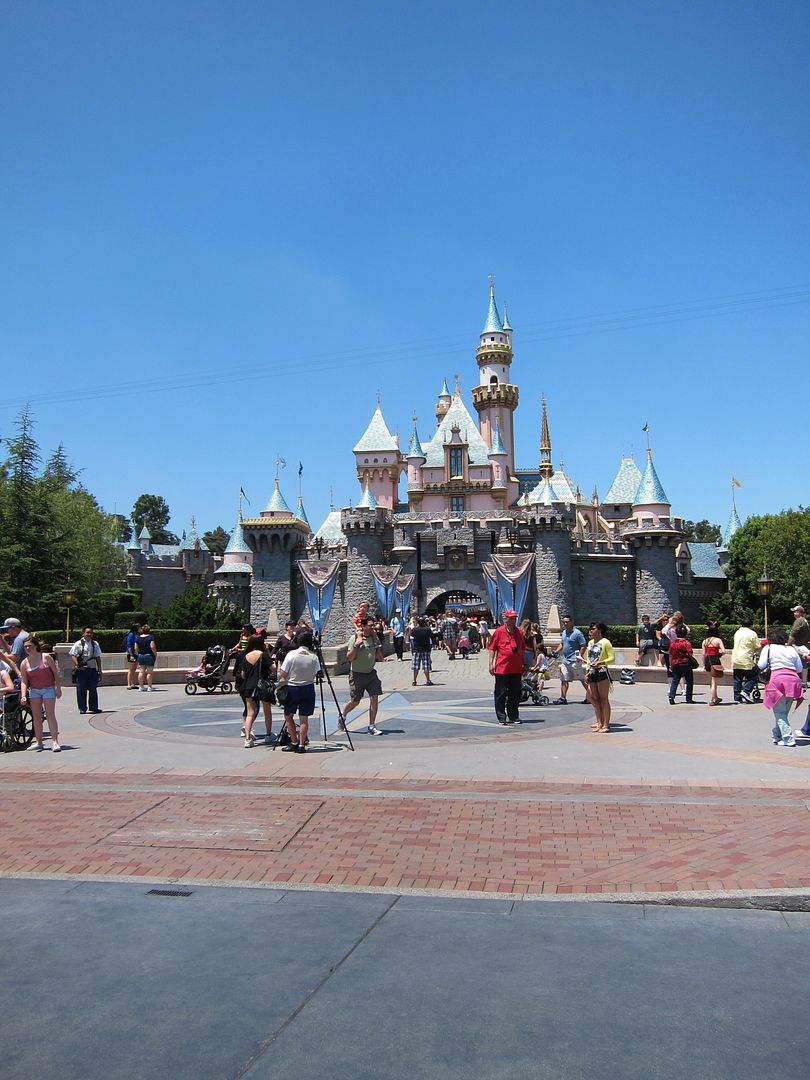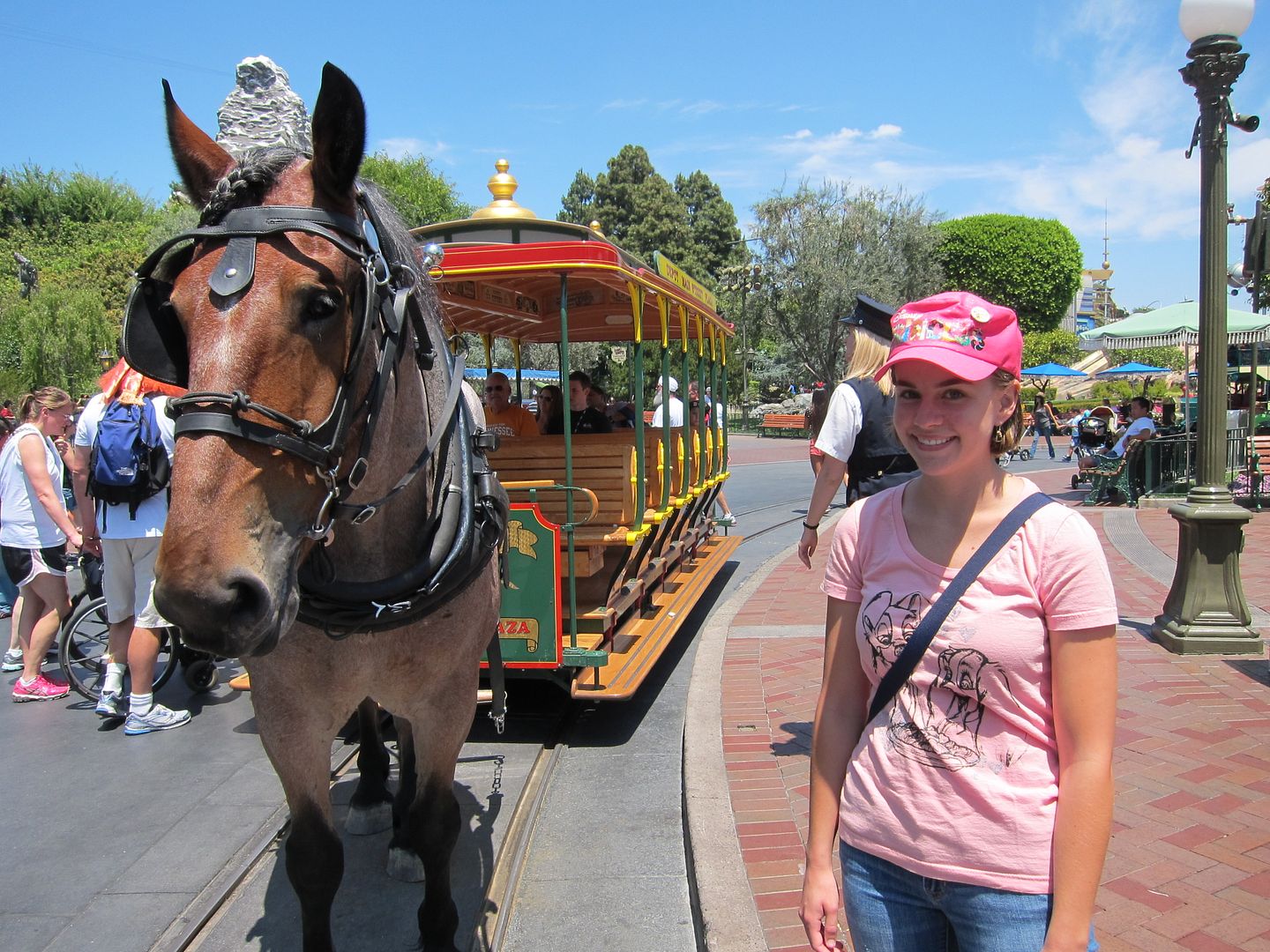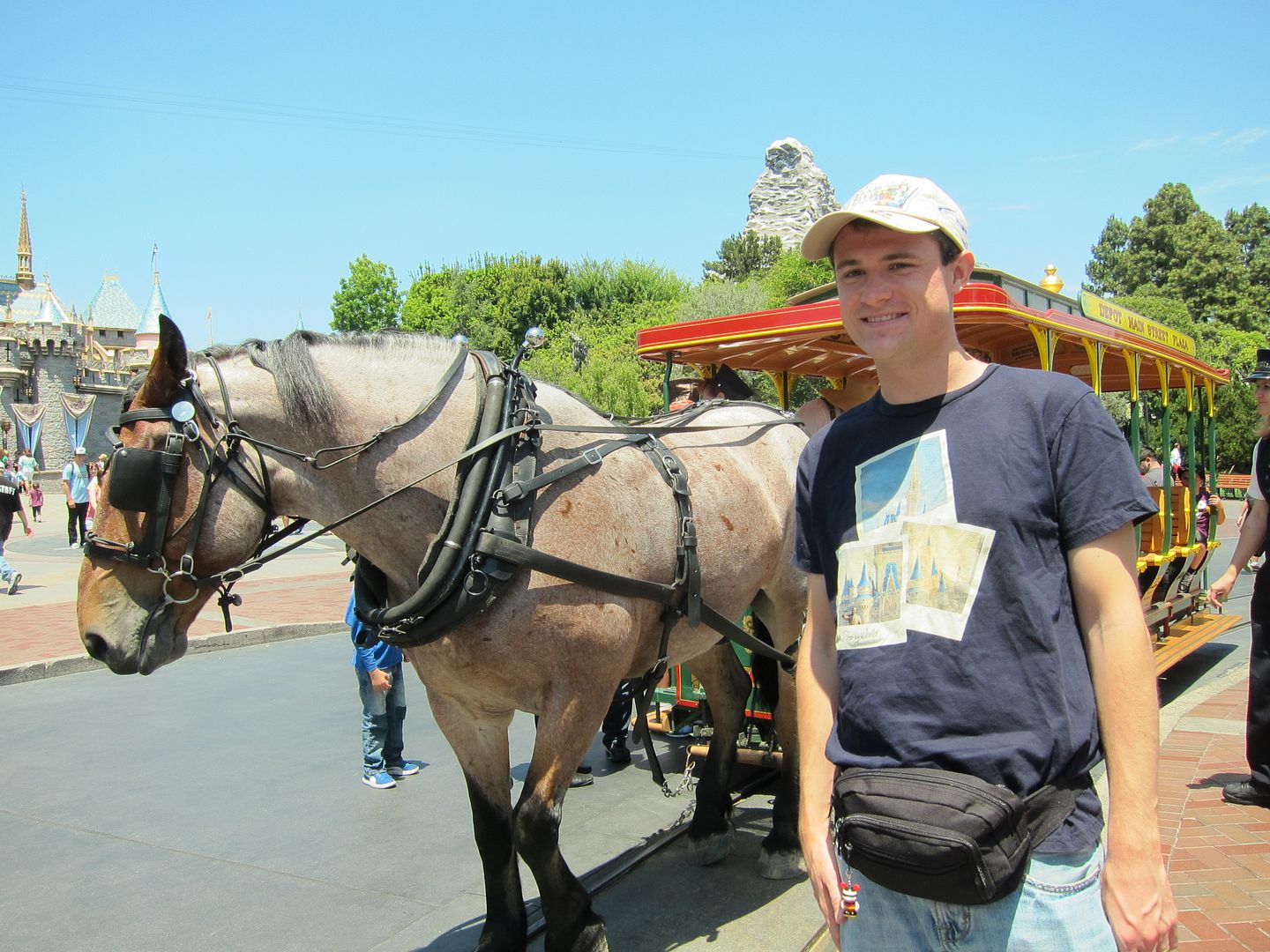 Continuing the theme of horses, we went to the Haunted Mansion next and took a picture of the ghost horse out front before riding.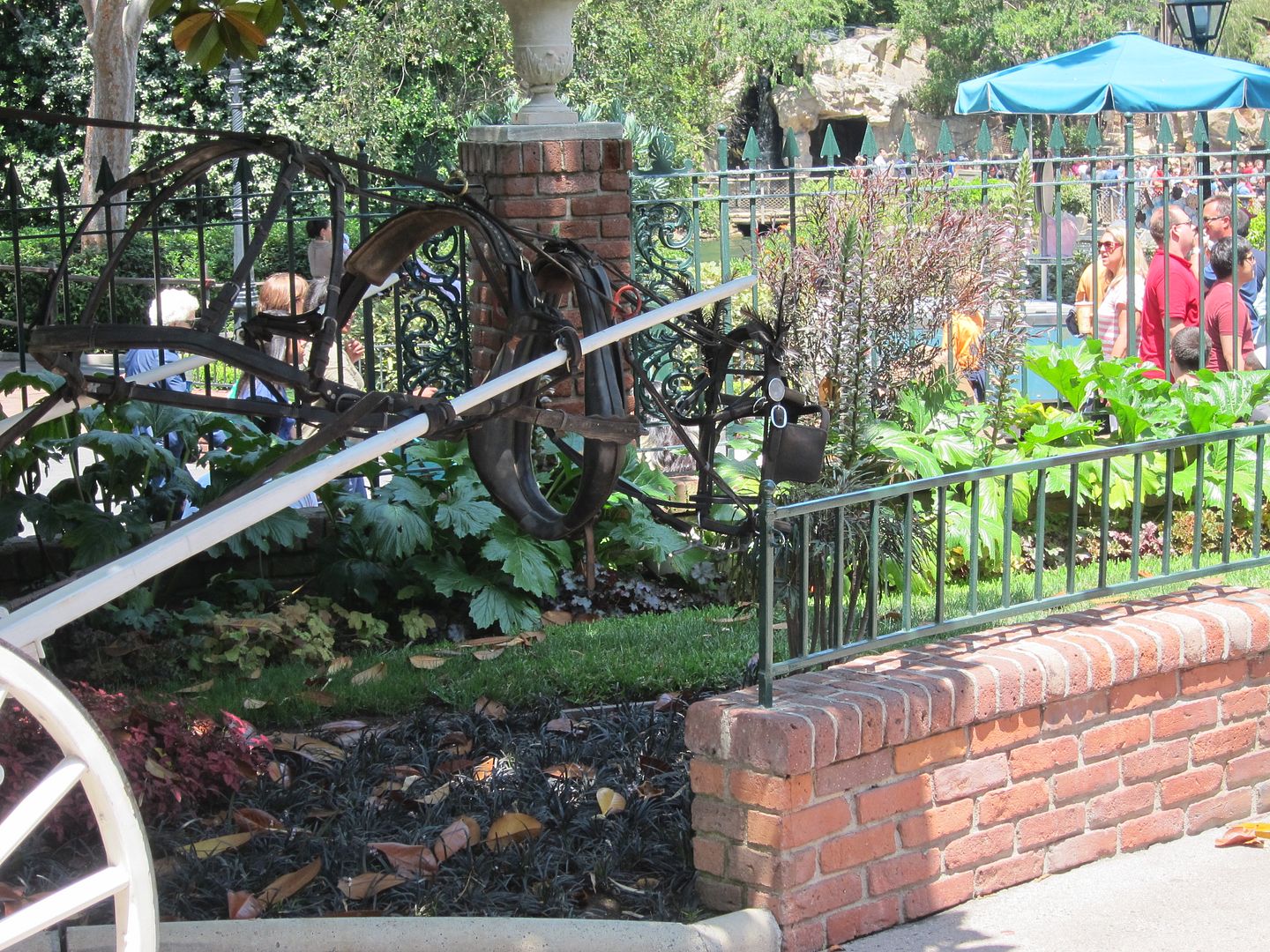 And staying in the horse family, we followed that up with a trip over to Big Thunder Ranch where we saw our good buddy Pancho. Unfortunately, he was being a brat, and he refused to come over to us…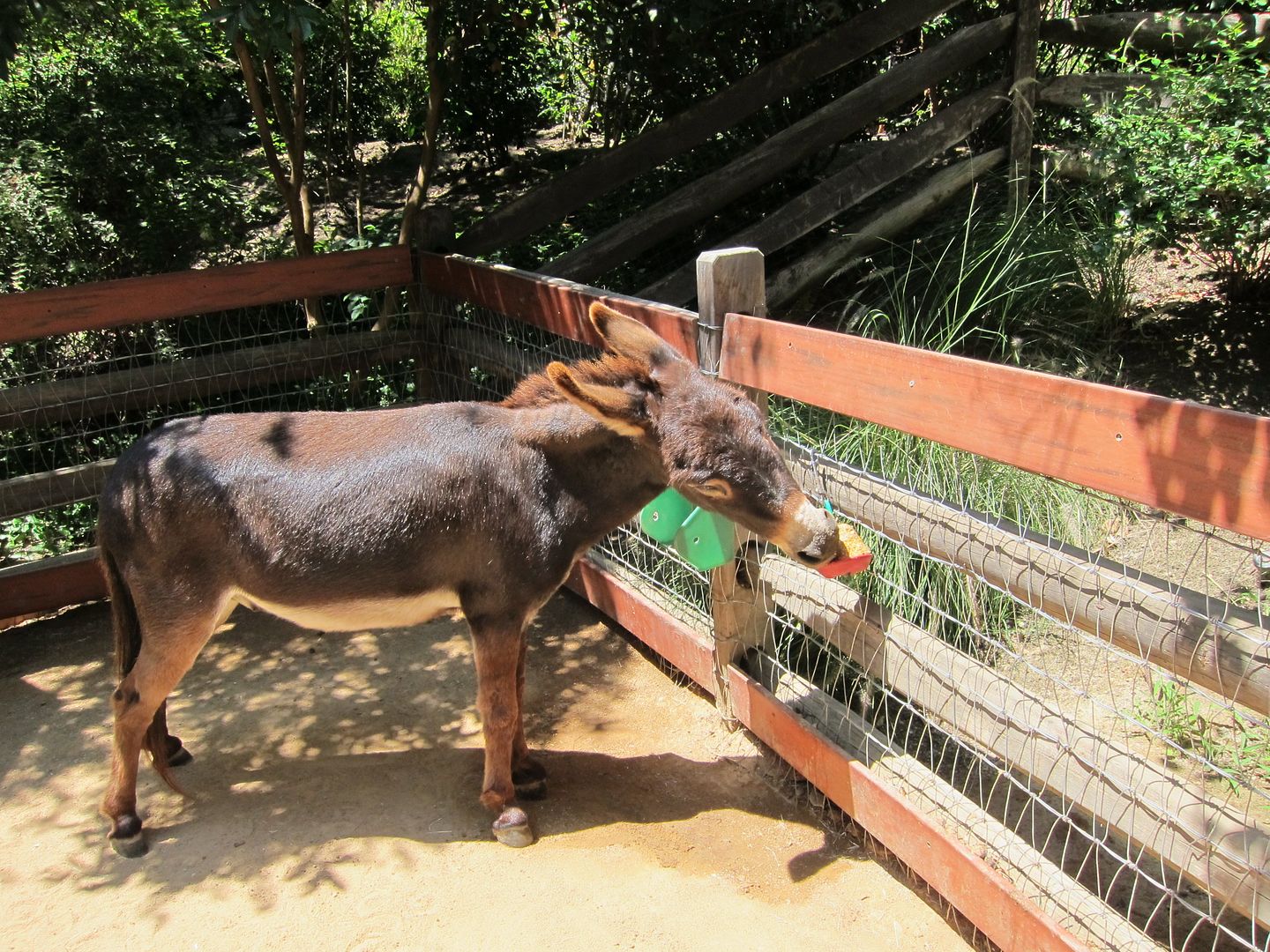 Okay, one more horse and then I think we were done with the equine theme.
We went to Fantasyland and rode Mr. Toad before going back to the Fantasyland Theatre and asking about the next showing of Mickey and the Magical Map. Apparently, we had chosen the absolute wrong time to go back there because the line stretched all the way back to Toontown. I asked the cast member, and she told me that particular show each day was always the most crowded one. Now, we didn't really care too much about seeing the show right now (though we would have liked to). We mostly just wanted a copy of that week's Limited Time Magic Compass Quest. Unfortunately, you needed to watch the show before they would give it to you, so we were out of luck.
Giving up, we hopped to DCA.
Francisco was nowhere to be seen, but at least Duffy was out at his meet and greet.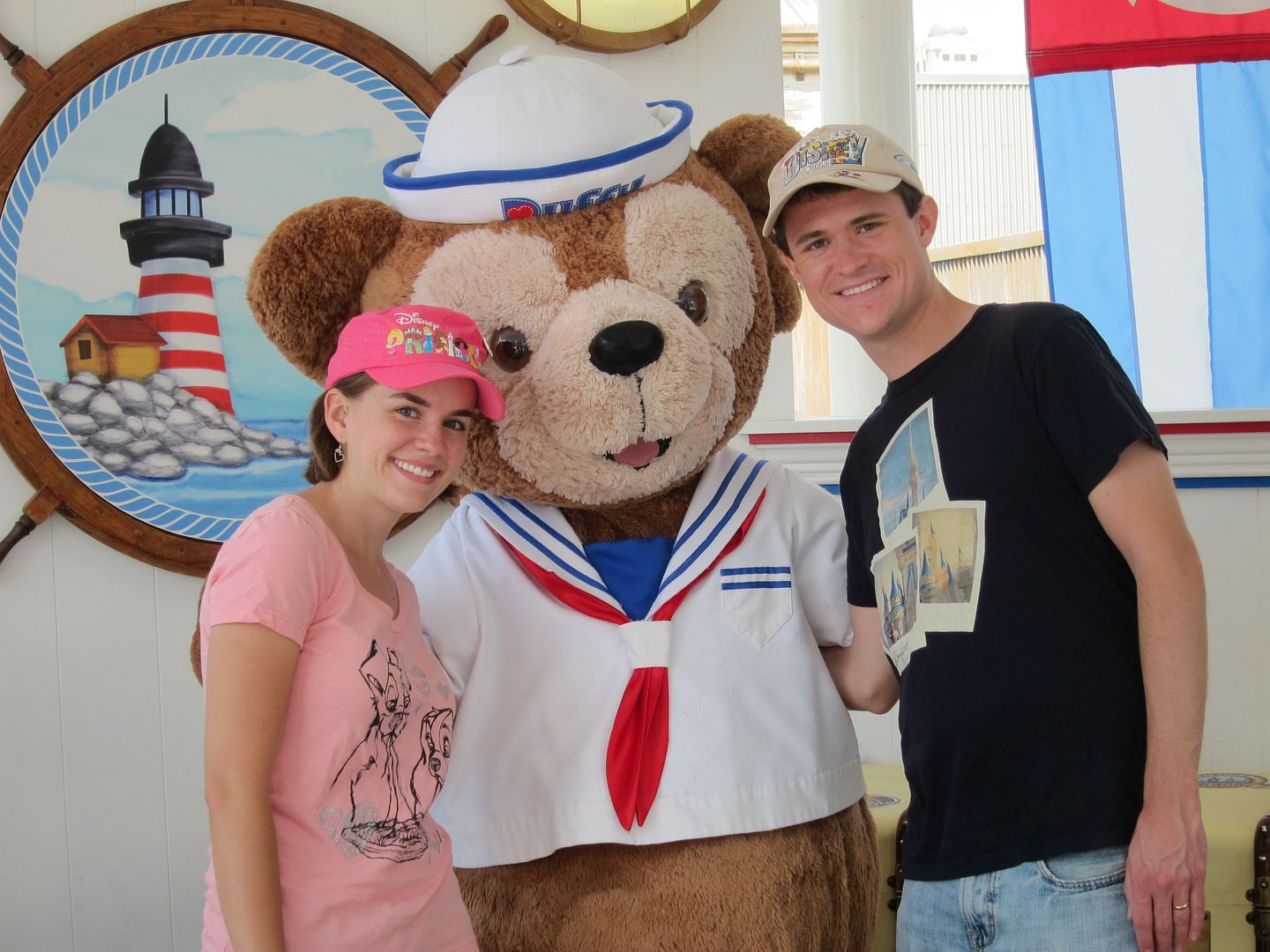 After posing with our bear, we walked to Paradise Pier to ride Jumpin' Jellyfish and The Little Mermaid. At this point, though, we decided the crowds were a little too crazy for us this afternoon, so we made our way toward the exit.
We rode the tram back to Mickey and Friends, and when we arrived, the escalator up to the top levels was out of order. We figured we could either ride up to the 4th floor and then walk up two flights, or we could take the elevator instead.
There (miraculously) weren't any strollers waiting for the elevator, so we chose that route. Of course, since the battle over the elevator is one that the stroller-toters generally fight to the death, we had stopped at every level by the time we reached the top, and the elevator was totally packed.
As the doors opened, a sight greeted us that I don't think I will ever be able to fully erase from my brain. Bees. Thousands, no, tens (if not hundreds) of thousands of bees were swarming around the top level of Mickey and Friends. We saw a car about 50 feet to the left of the elevator that was almost unrecognizable as a car. Bees covered the entire side and roof of it so it looked like a swarm rather than an automobile.
Frozen in terror for a moment—you know how I feel about bees—I think I cursed loudly before trying to retreat back into the elevator. But then I looked out and Tracy was walking in the general direction of our car. I yelled at her to get back, but she reminded me that since these were bees (not wasps or yellow jackets), they shouldn't bother us as long as we left them alone. So we needed to walk as quickly to our car as humanly possible and avoid pissing them off.
Releasing another string of expletives, I left the safety of the elevator and entered the battlefield. As we walked toward our car, which was (mercifully) in the opposite direction of the swarm's home base, we constantly had to dodge away from bees that were making beelines (now I know where that word comes from) right toward us. I don't know how I kept my cool and avoided having a panic attack right there on the roof of Mickey and Friends, but we MIRACULOUSLY made it to Dumbo and got inside without any bees attacking us.
I think we were literally in shock for the next several minutes because neither of us knew what to say, but then Tracy started the car and we began to make our exit. Wondering WHY ON EARTH no cast members had alerted us to this bee problem, I wondered if Disney didn't realize what was happening. I debated between calling Disneyland or calling 911 to report the bees and decided to try Disneyland first. After calling the main line and getting through all the prompts, I finally was able to relay the news to a cast member (who seemed at a loss as to what to do with the information I was telling her). In the end, she said that she would alert the parking cast members right away, so we decided that was that.
So now, in retrospect, here's what we came to realize. First of all, these can't have been ordinary bees. I looked it up and bees don't just relocate to a random public area like that. In all likelihood, these were probably Africanized Killer Bees (which often do behave erratically), which means we are very lucky that we didn't end up dead on the roof of Mickey and Friends.
I also realized I didn't get a picture, but my camera was the LAST thing on my mind. After we made it out alive, I went into Twitter's "advanced search" and kept typing different combinations of "Disneyland" and "bees" to see if anyone else had encountered the same horror we had just seen. Eventually, this was the one tweet I found, from @noahkrueger:
20,000 killer bees were swarming the top level of the #Disneyland parking garage today. Narrowly escaped death!
And here was the picture he tweeted.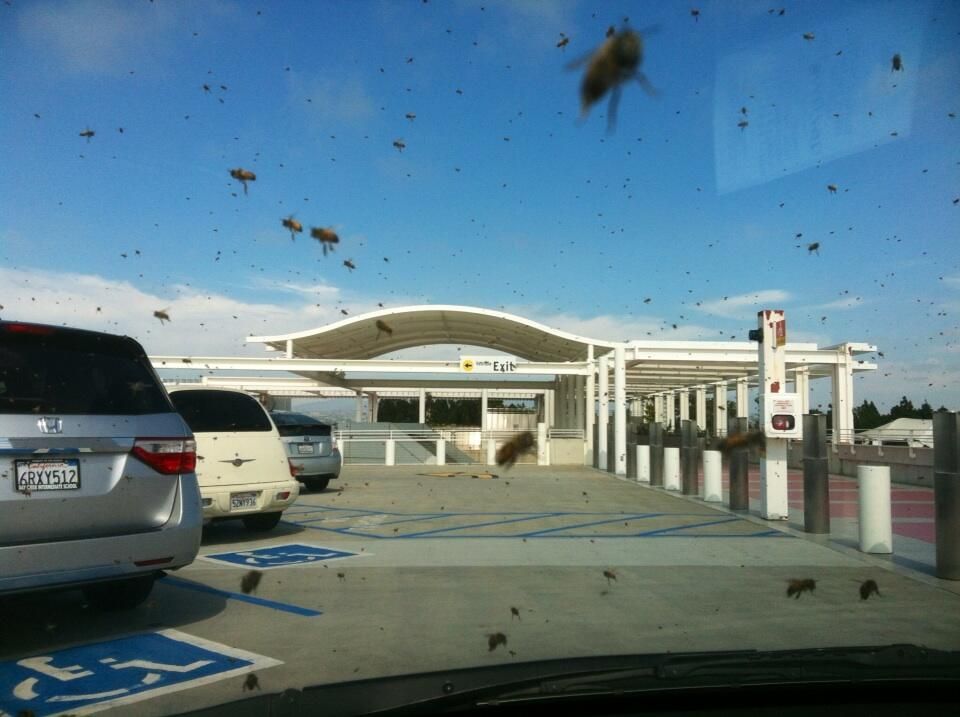 Now, I have no idea if he actually had legit information to back up his claim that there were 20,000 bees or that these were Killer Bees, but even thinking about this moment gives me the willies several months after the fact. It was truly one of the most terrifying things I've experienced in recent memory.
Once we left the garage behind us, we almost couldn't believe what had just happened. We tried to just shake it off and move on with our day, but we were definitely still reeling.
Our plan for the rest of the afternoon was actually pretty well thought out. We were going to go to our favorite thrift stores in Fullerton and Brea before going to PetSmart to make an important purchase.
We went thrifting first. I don't think Tracy found anything to buy, but she did find this shirt by the brand "Tracy Lynn," which is her first and middle names. So that was weird.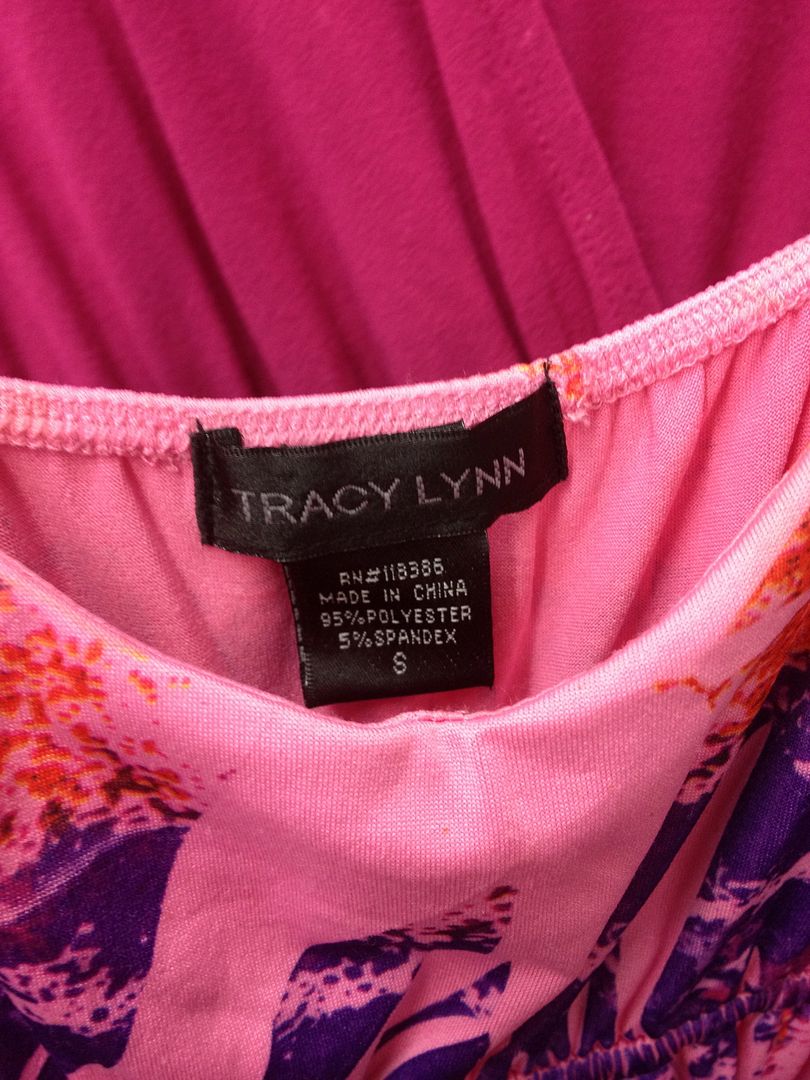 Anyway, onto our actual purchase at PetSmart. We had decided to get a pet!! Now, before you get too excited, you should know that our pet was going to be… a Betta Fish! We wanted a pet we would actually be allowed to have and one that would require very little upkeep, so a fish seemed like the perfect choice.
And here he is.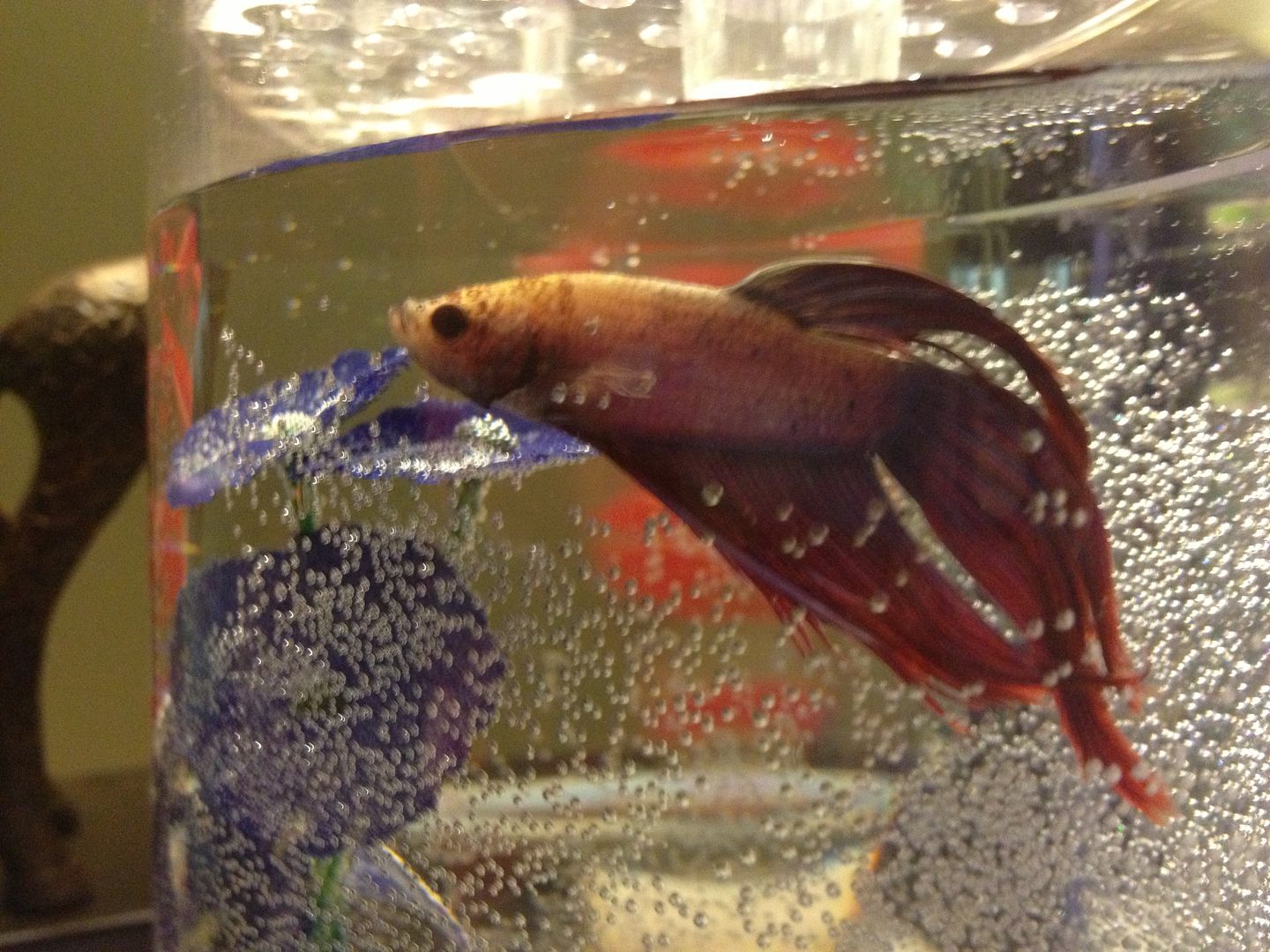 We decided to name him Grumpy Cat (or just Grumpy for short) because of his frowny face.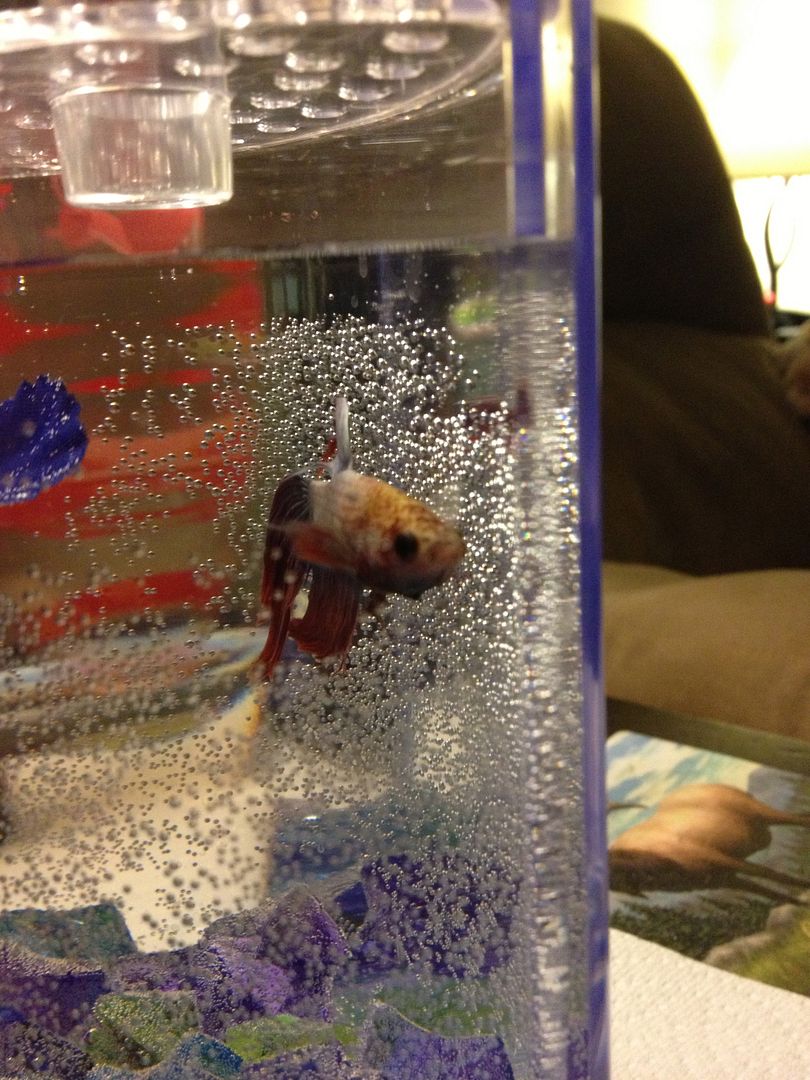 He's not exactly the most exciting pet, but he's cute, and we like him!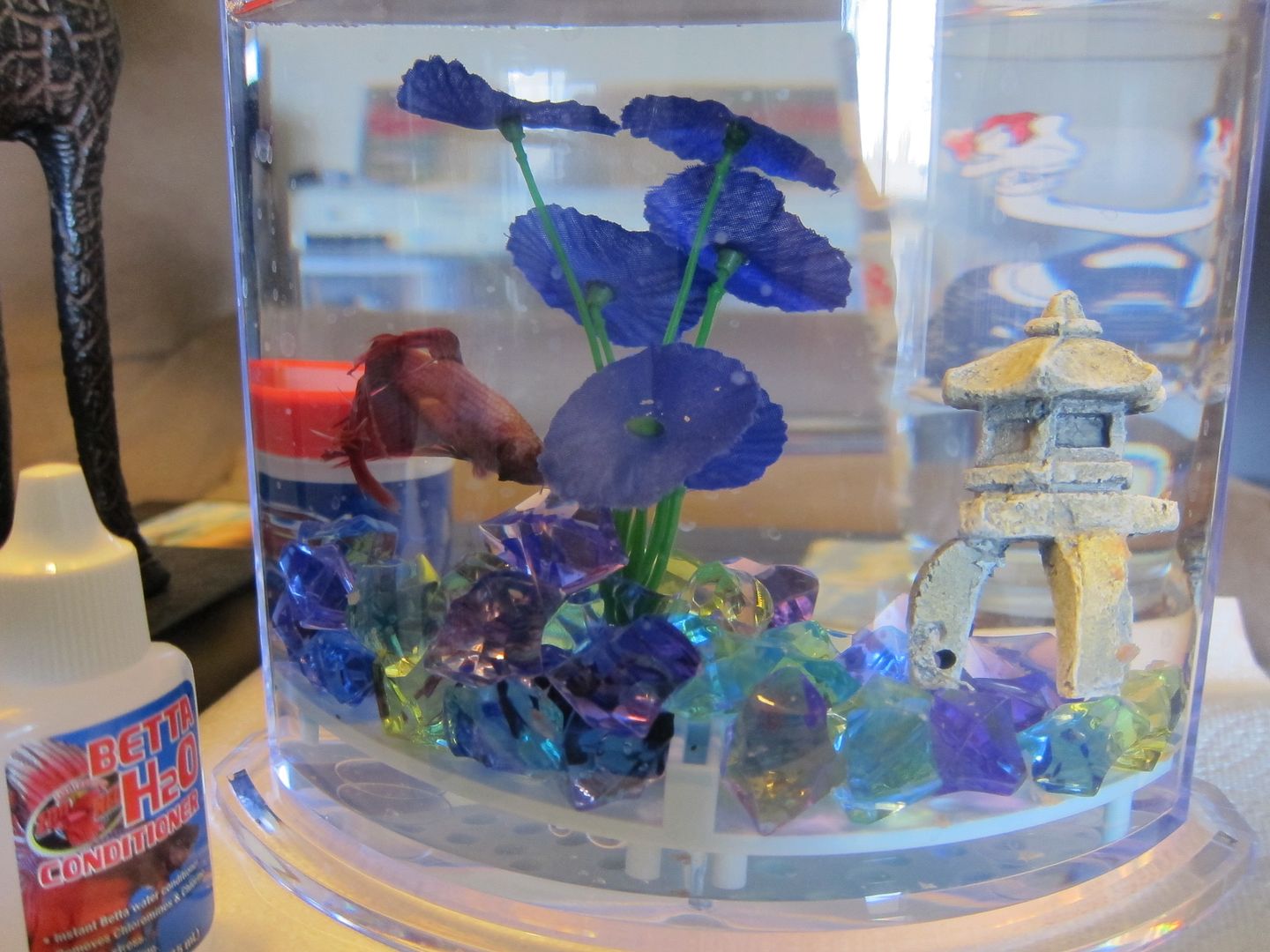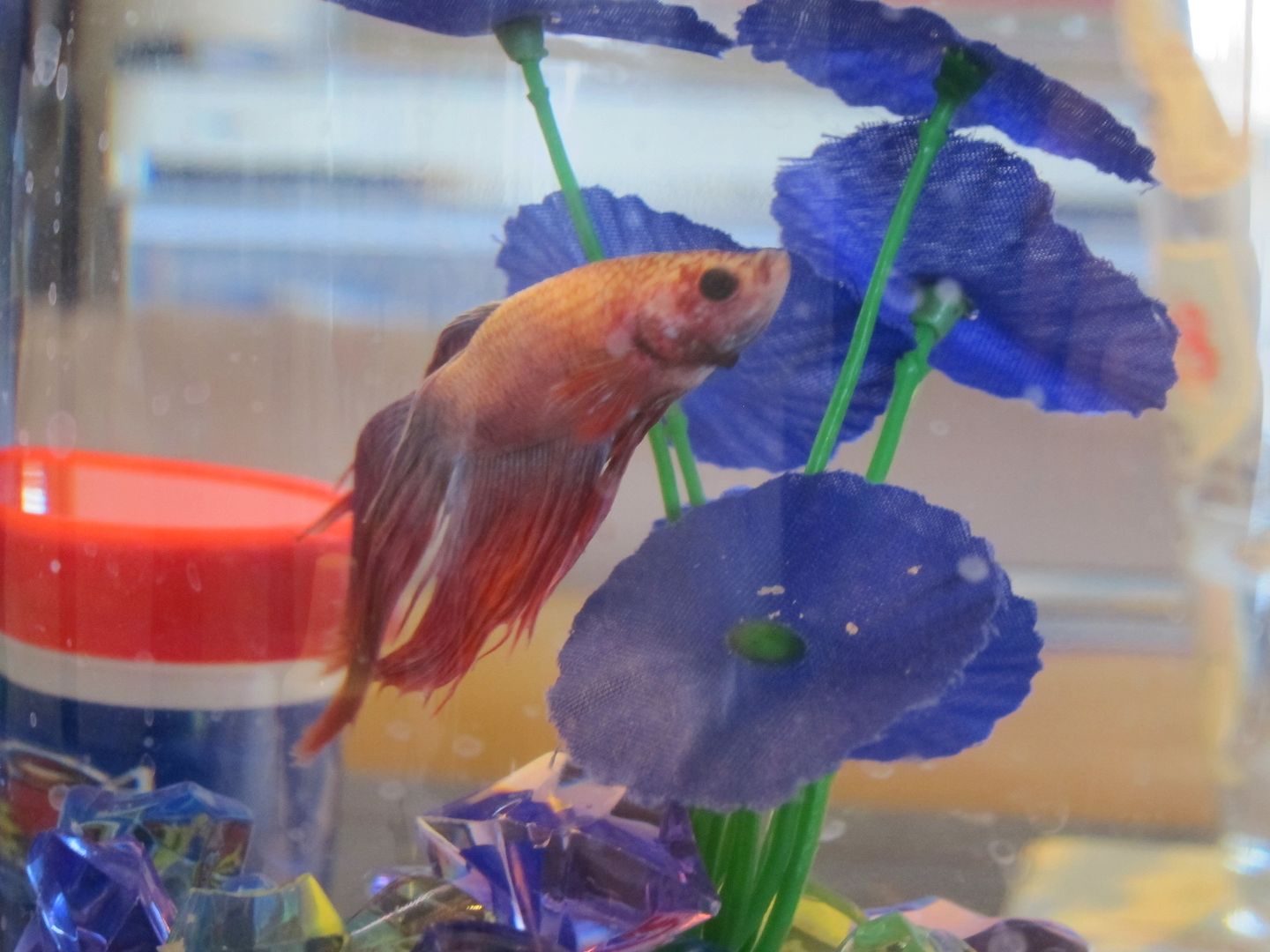 Besides, getting Grumpy was a very good distraction from the memory of our near-death experience at Disneyland.
Previous Post | Next Post
Table of Contents
Follow



Share