Chapter 125
Journey into Imagineering
---
(Originally posted December 21, 2013)
We didn't stick around the WDW Radio booth for too long because we wanted to check out the Imagineering pavilion, Journey into Imagineering. The line was very long—probably about a half-hour—but we knew this was a must-see.
While we waited, we saw this person doing cosplay as Kevin from Up!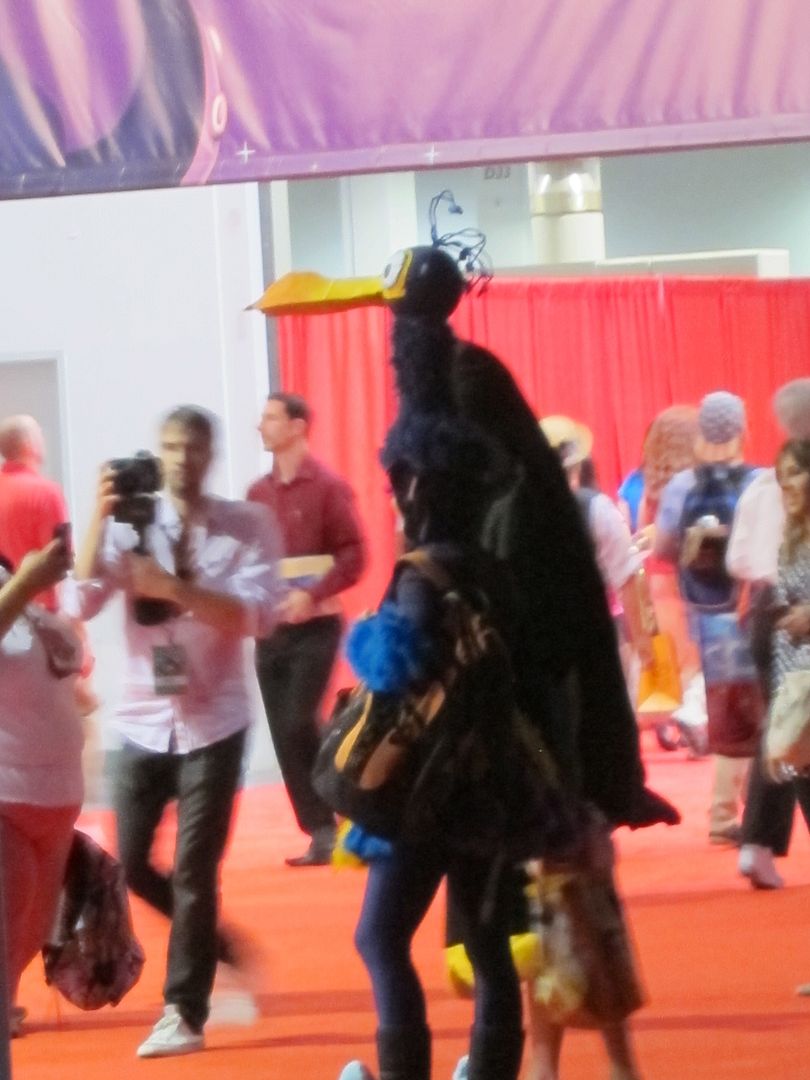 We also liked the faux street signs emulating the actual Imagineering building in Glendale.
Eventually, we made it to the front of the queue and faced these doors.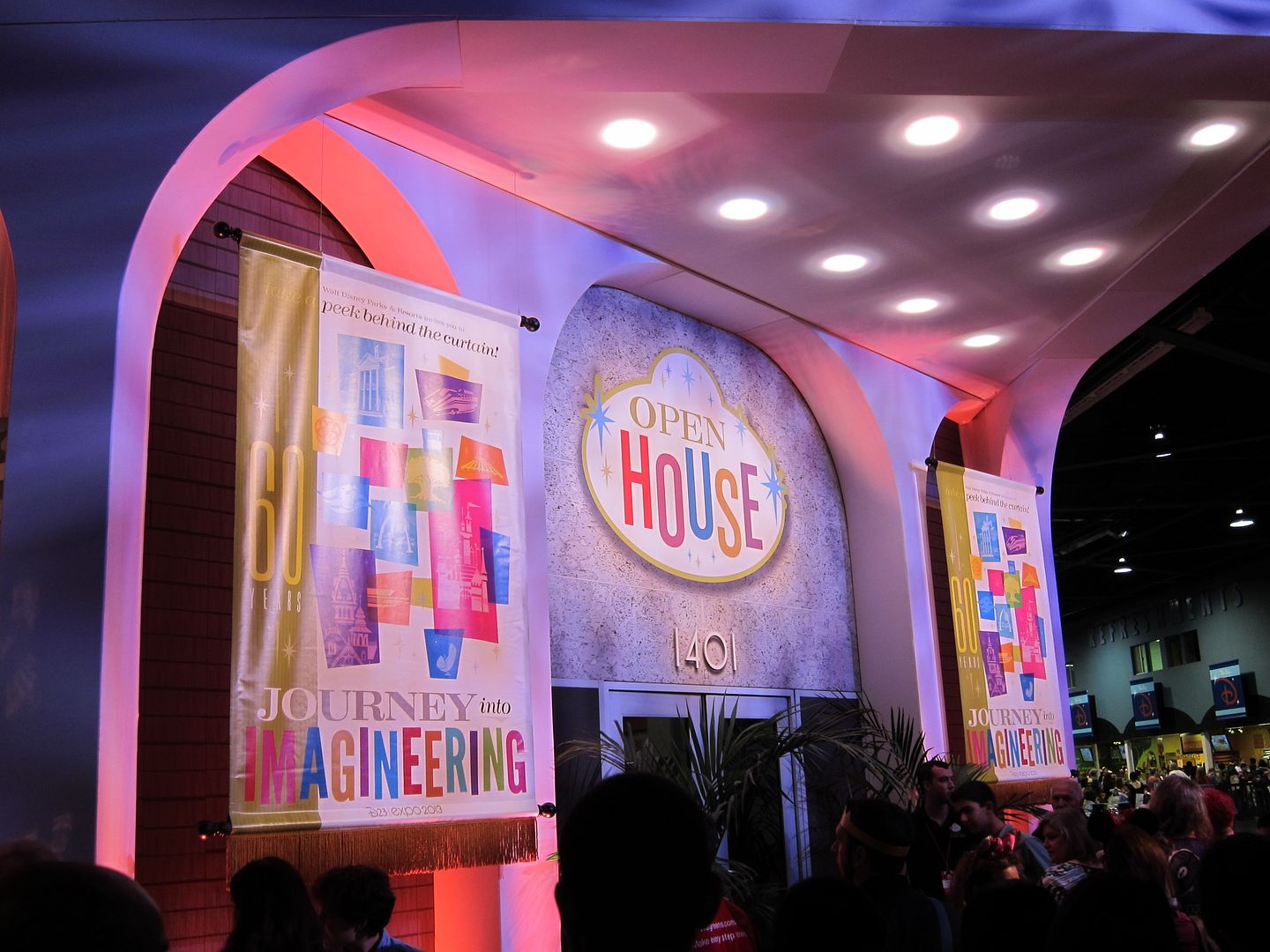 We were let into the atrium, where we watched a presentation about the history of WED/WDI. It was all very exciting. Next, the doors swung open to let us into the actual pavilion. We were overwhelmed by everything there was to see.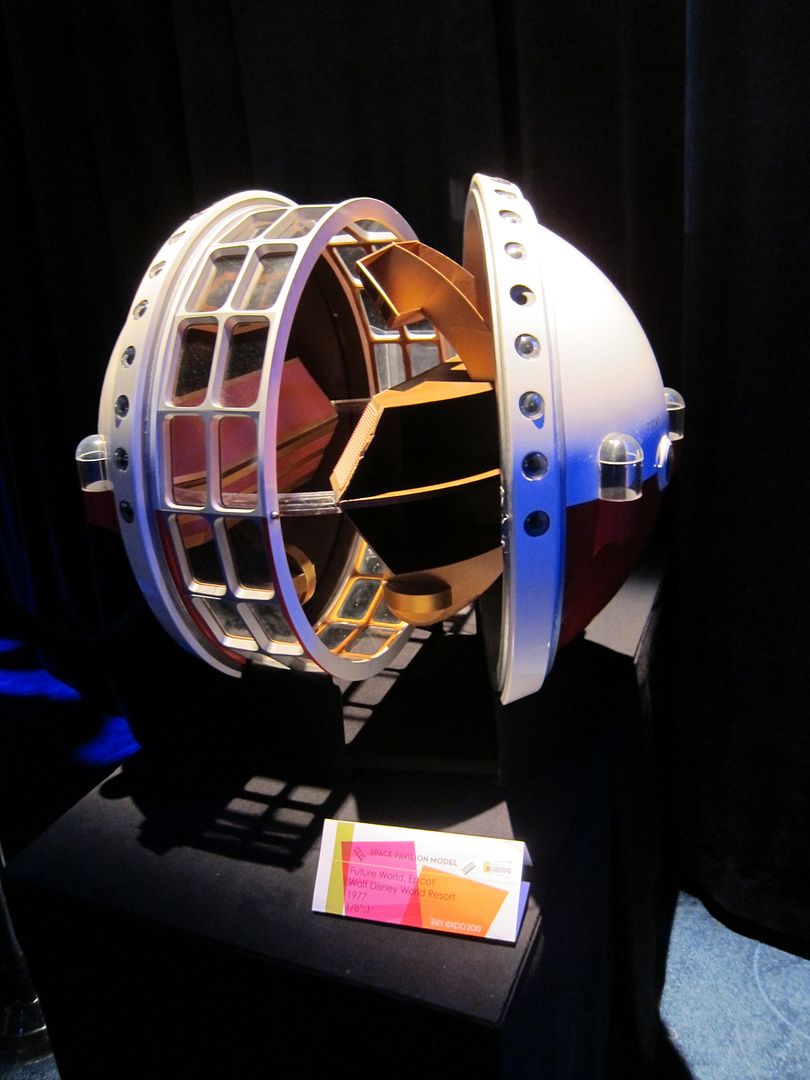 Here's the model from the un-built Western River Expedition at WDW.
And a full-sized model of the new Disney Springs.
There had been a lot of buzz about whether we would really find out anything new about Star Wars attractions coming to the parks. In the end, everything was EXTREMELY vague.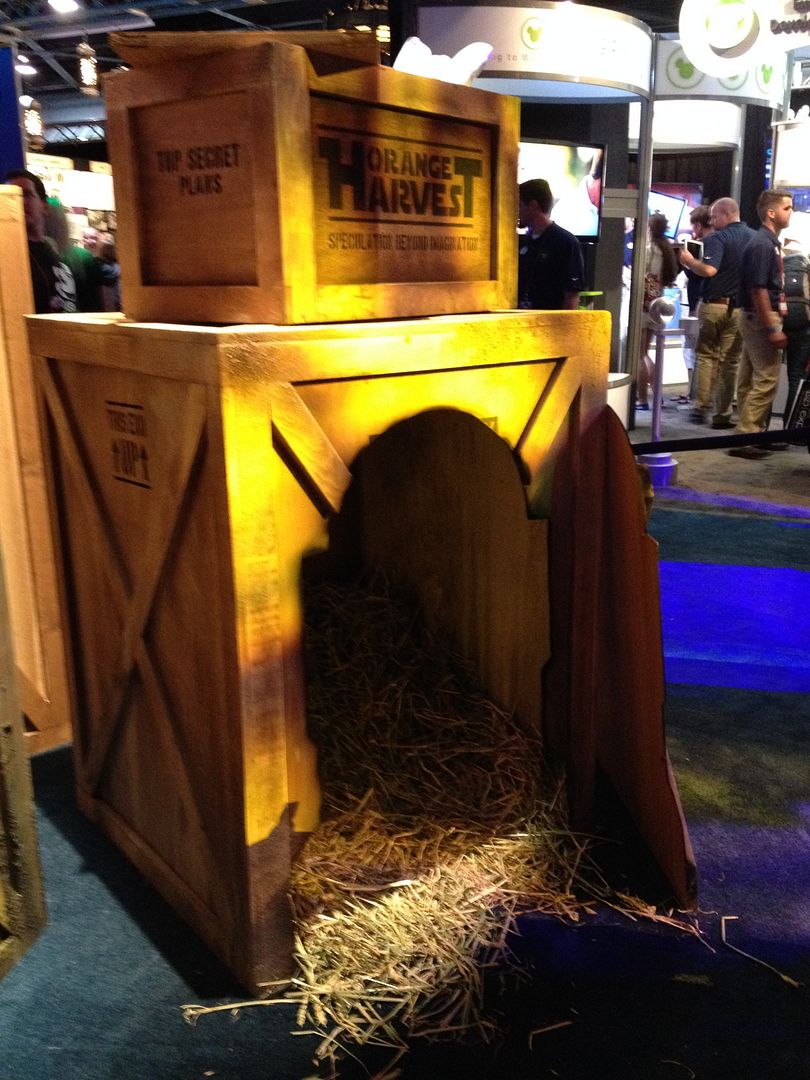 Of course, we were THRILLED to see our good buddy R2-D2!
Tracy and I HAD to pose with him.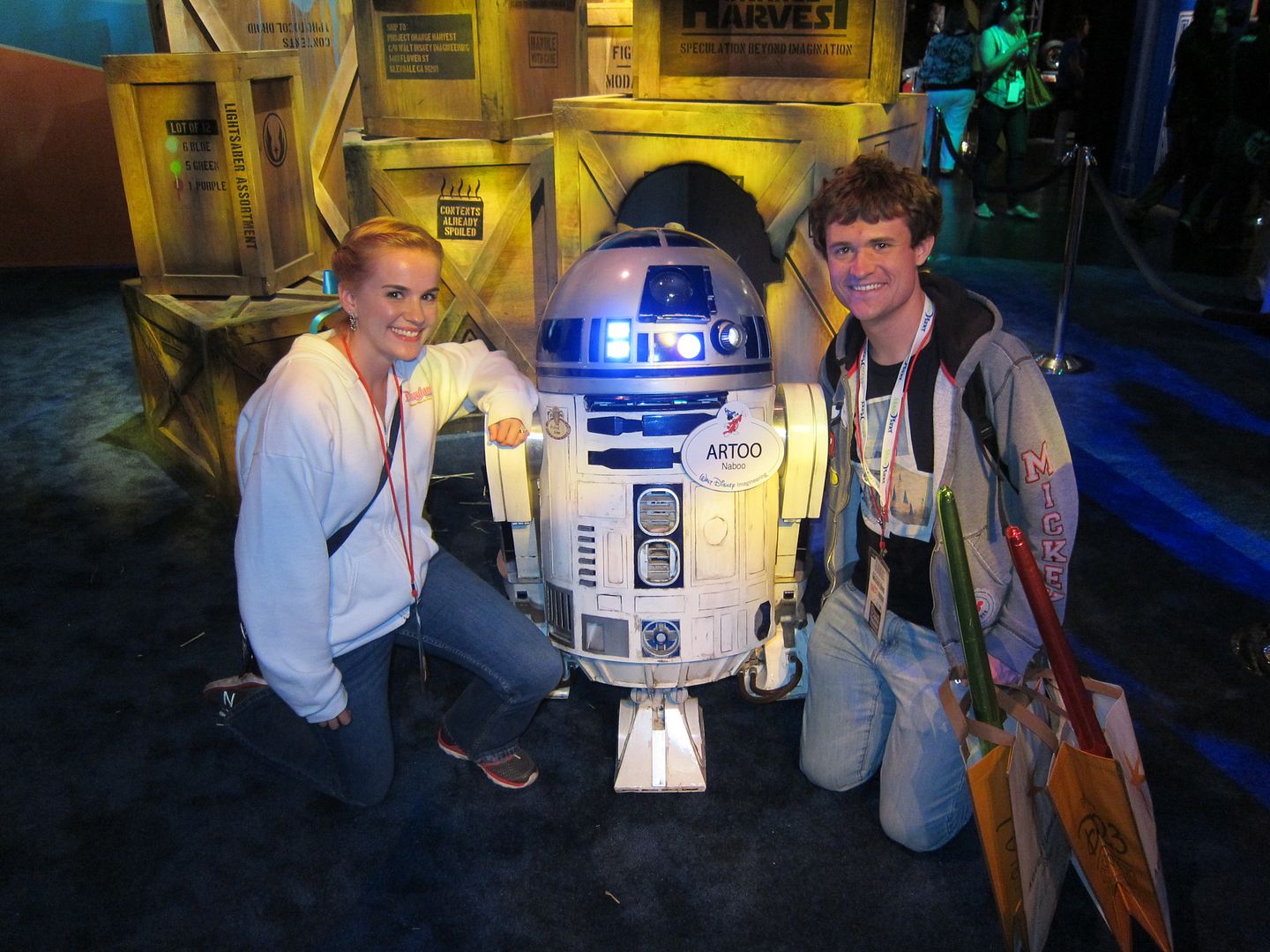 As we walked around, we saw several props from Mystic Manor in Hong Kong.
Here's one of the posters that discusses designing the ride vehicles for Autopia, Radiator Springs Racers, and Test Track.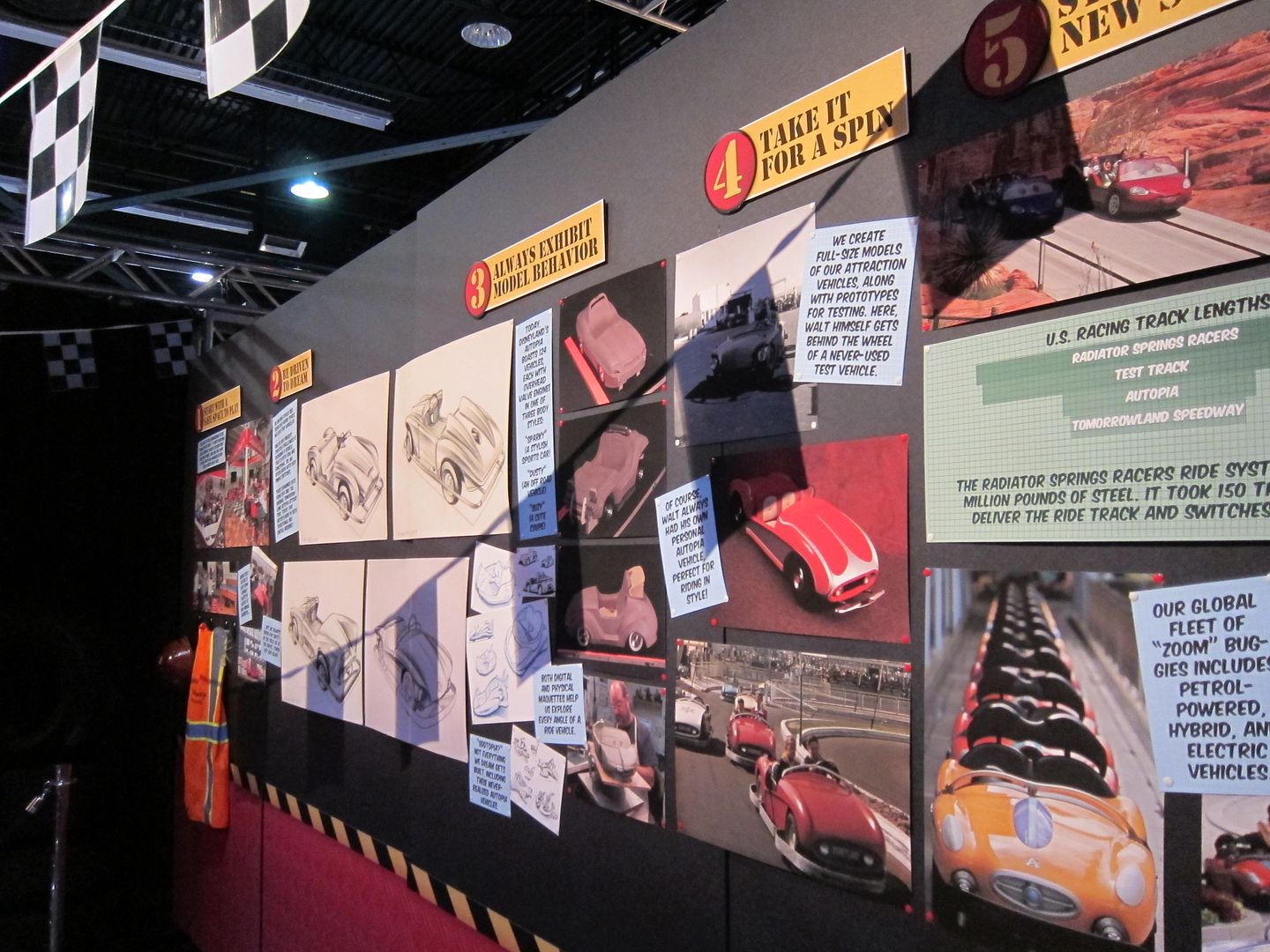 This was an early concept model for Spaceship Earth.
And another for The Land pavilion.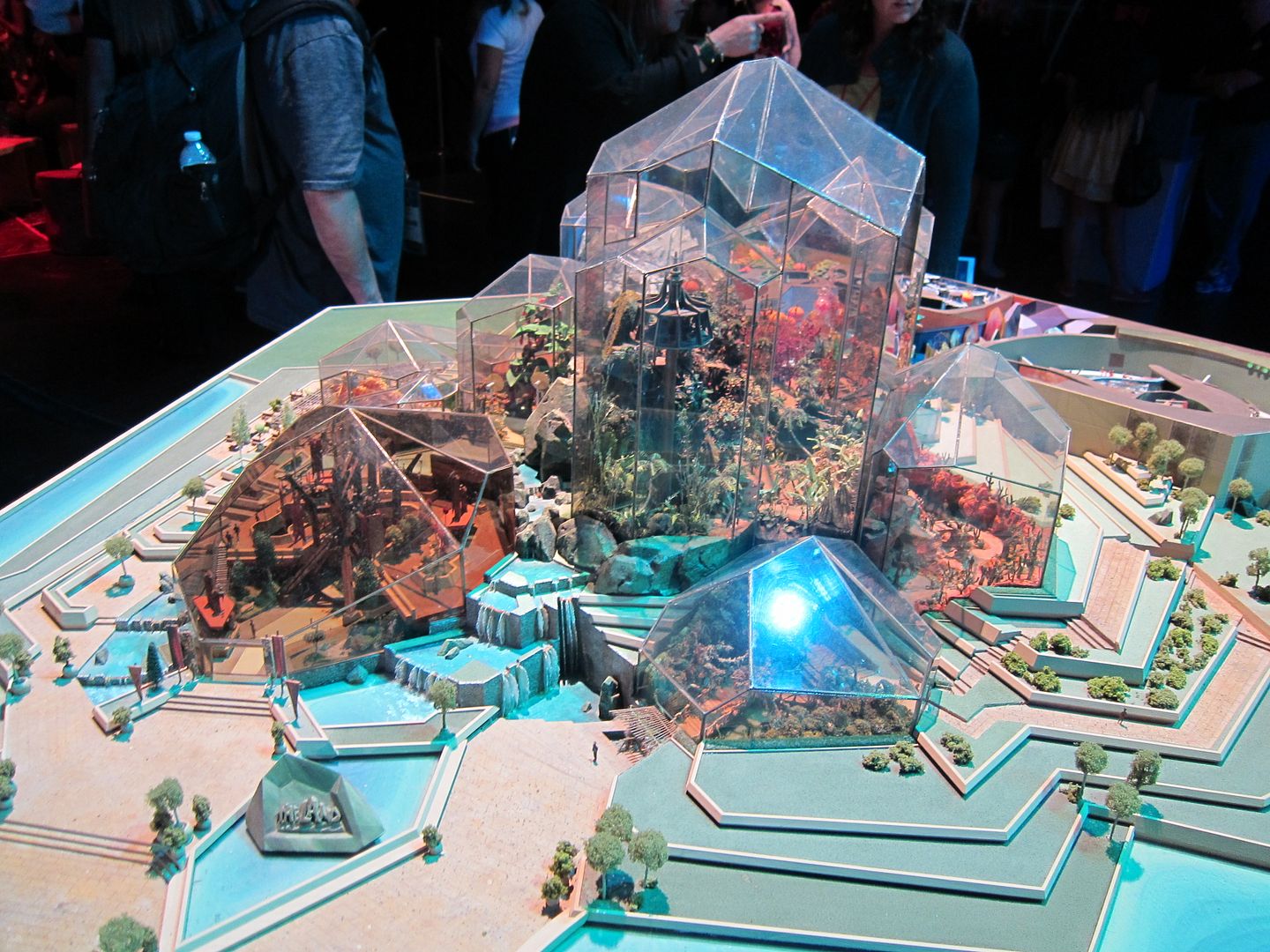 Astro Orbiter.
One of the next rooms had several 3D-printed models.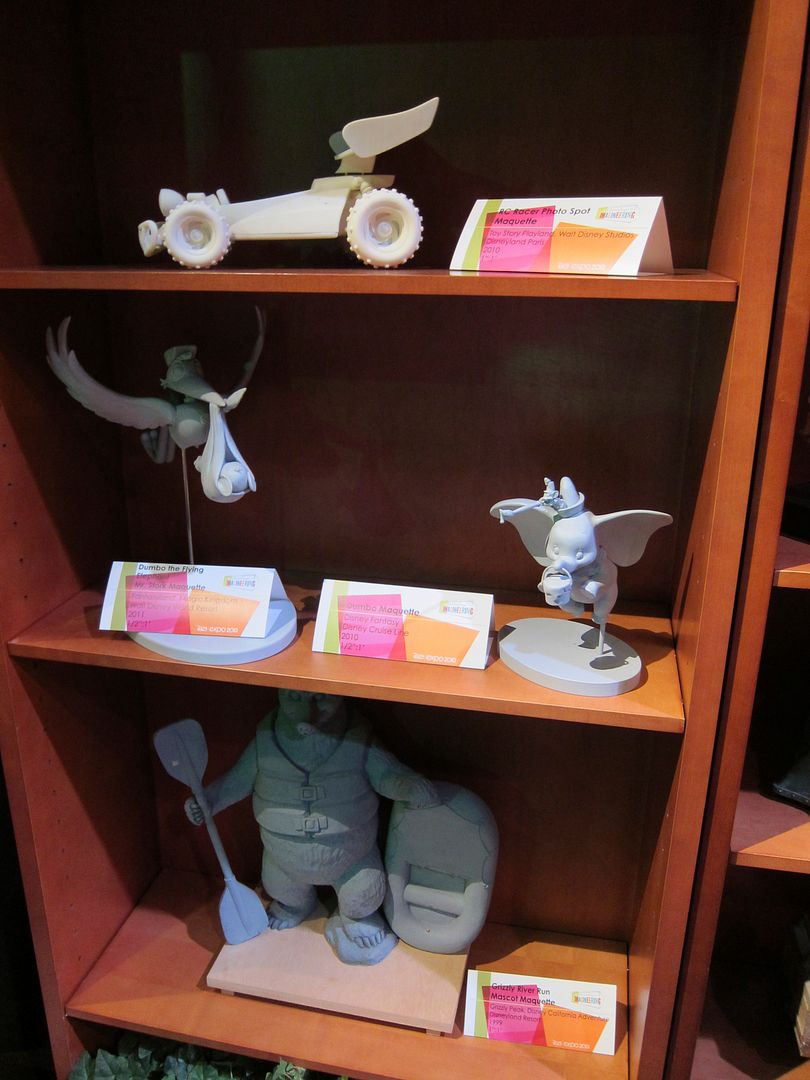 One of my jobs at Washington Crabtree in NY had been to deal with the 3D printer, so seeing these models actually brought back slightly bad memories…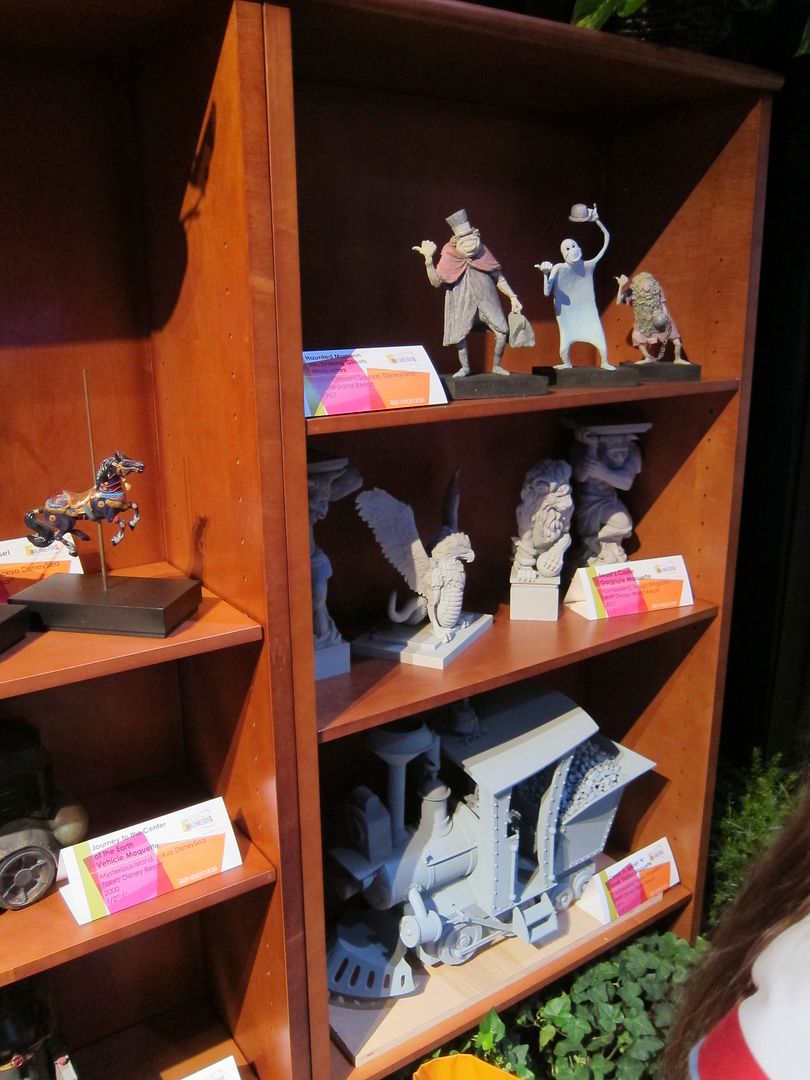 Here were the ORIGINAL Snow White and the Seven Dwarves statues from Disneyland. These ones are actually made of marble, and they are pretty much priceless.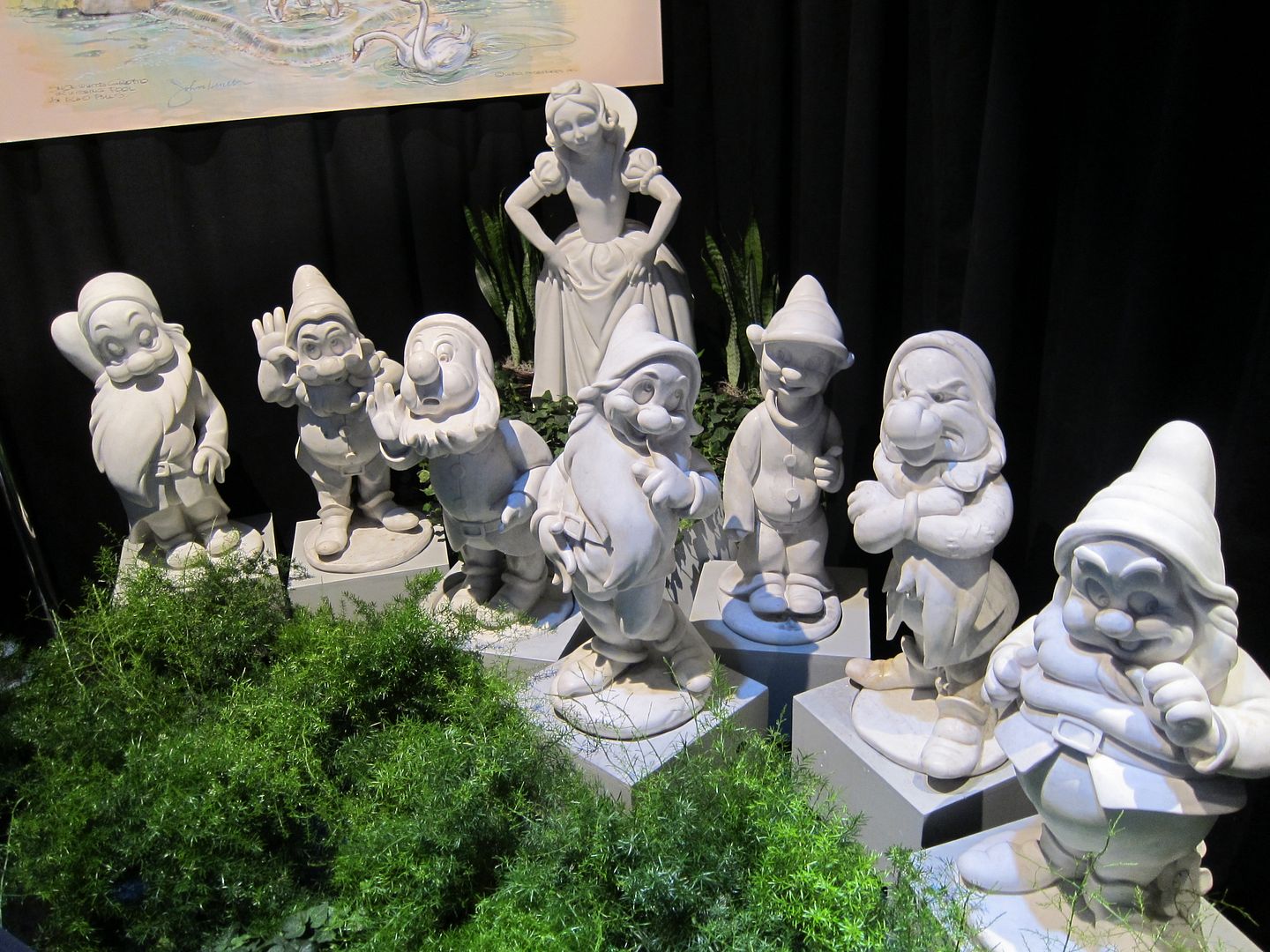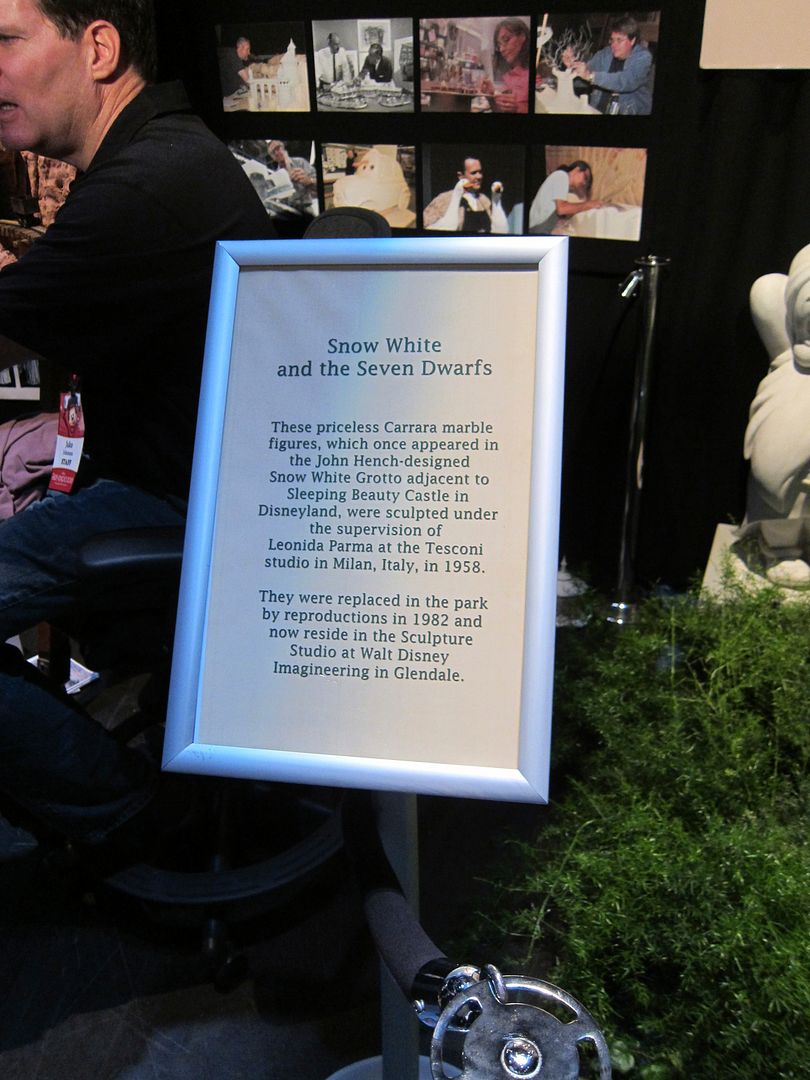 Figment kept disappearing and reappearing behind this door.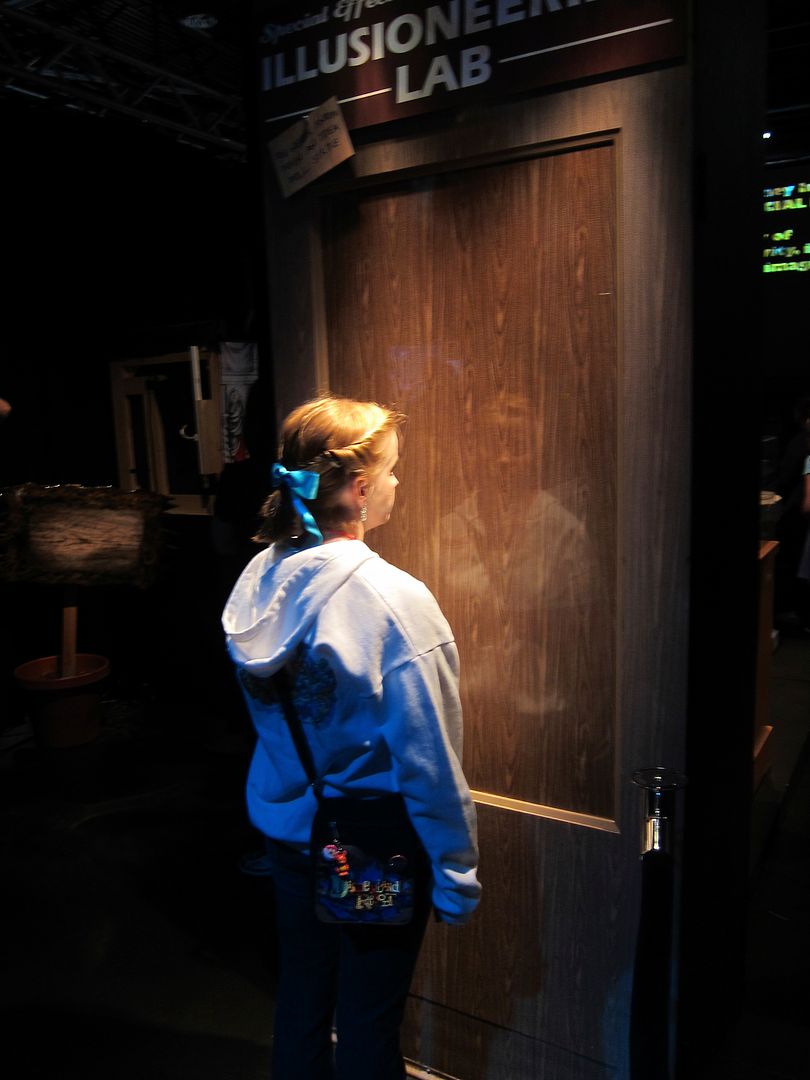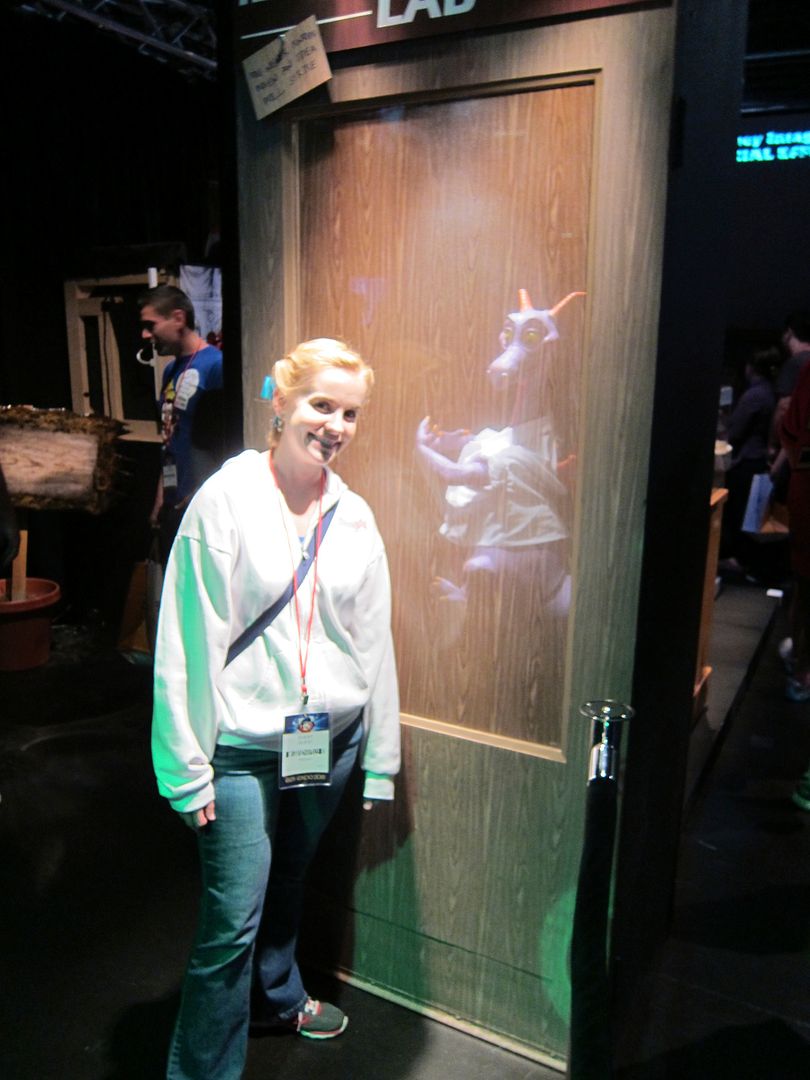 Share