Chapter 126
That Was Just Day One?
---
Previous Post | Next Post
Table of Contents
(Originally posted December 28, 2013)
We learned about black-light paint from the displays in the paint room.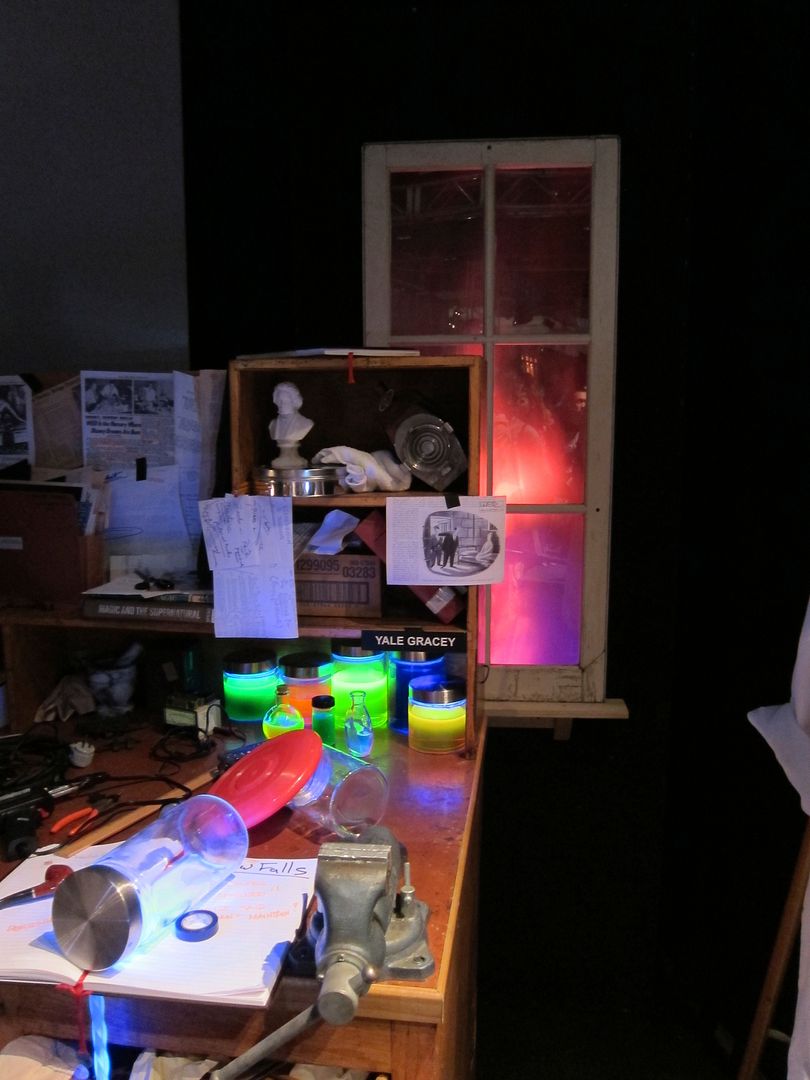 The animatronics room was one of my favorites in this pavilion. Here are some eyes.
And here is the new full-sized version of the Hatbox Ghost from the Haunted Mansion.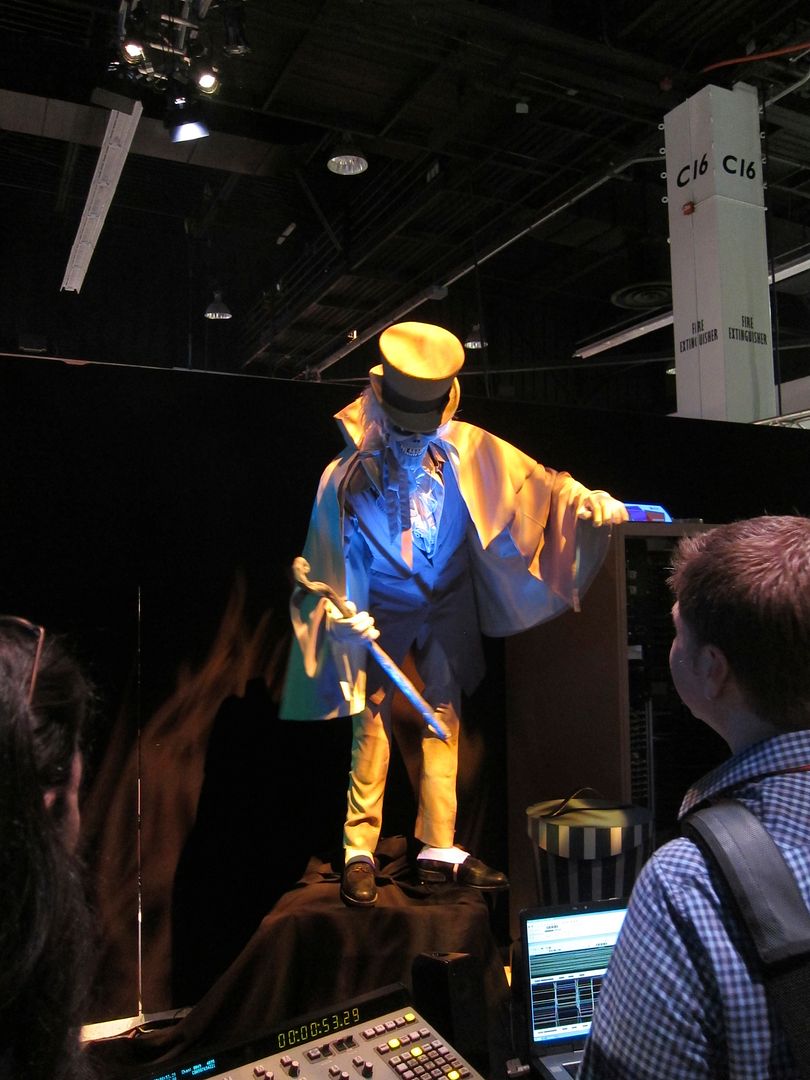 I've heard plenty of talk that he might be installed in the Disneyland mansion someday in the not-too-distant future. I hope those rumors are true!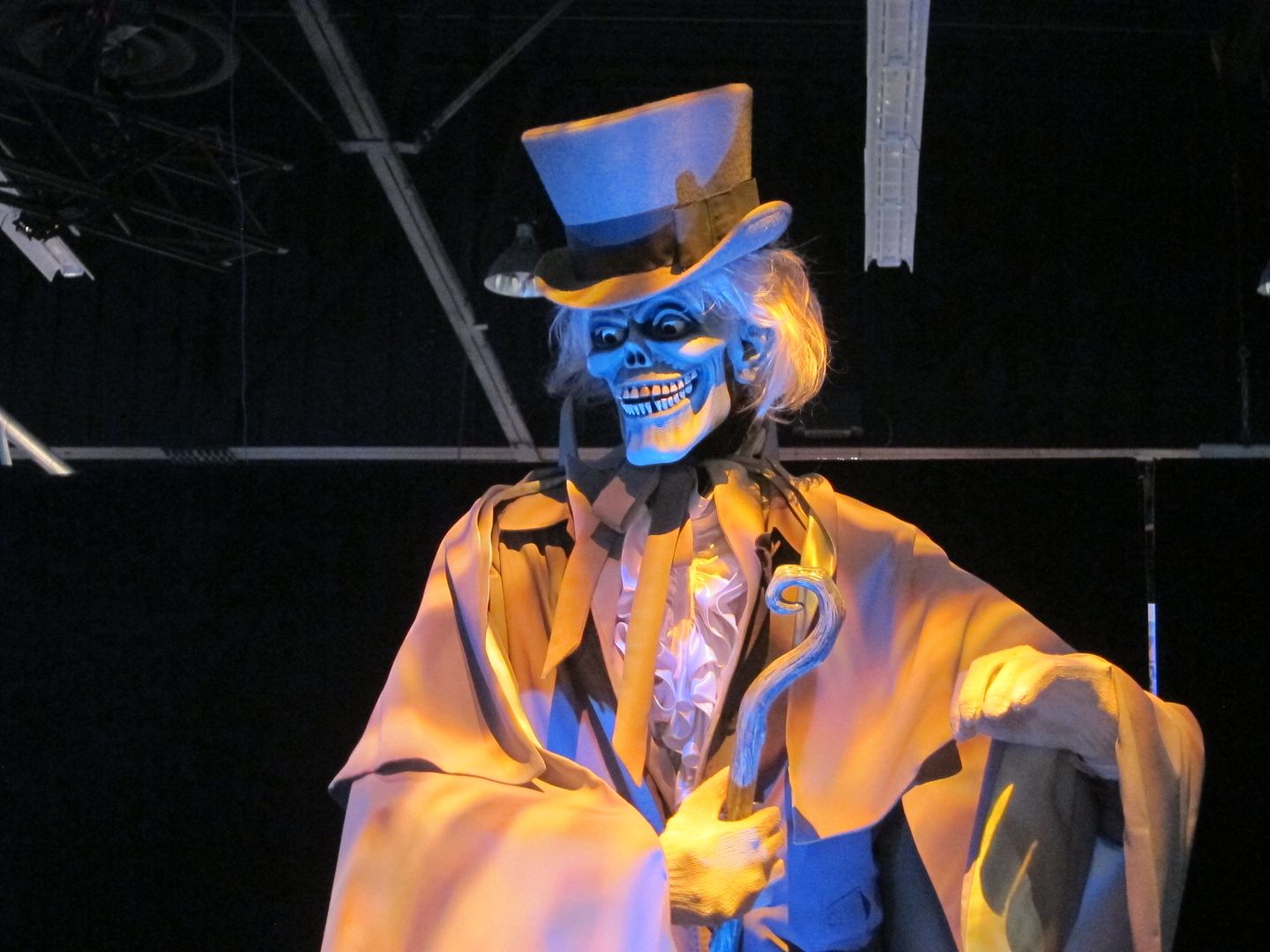 I think the talking Mater mouth is one of the most impressive Imagineering feats they've accomplished recently, so I thought it was cool to see how it worked.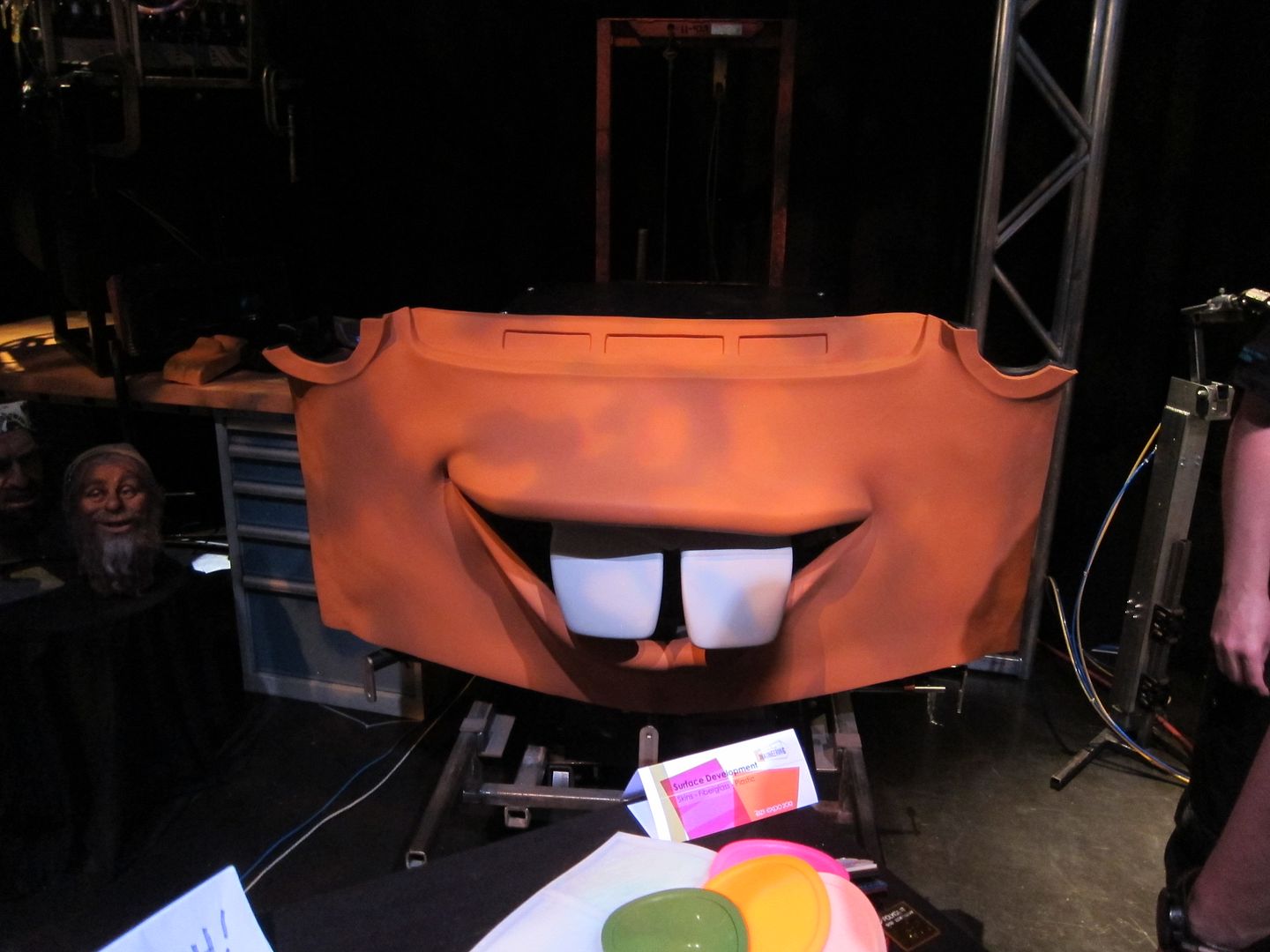 This room taught us about how essential silicone is to the process of designing audioanimatronics.
At this point, we had seen most of the pavilion—though we'd really only scratched the surface. We were still thinking we wanted to try to attend the Broadway and Beyond concert, which would require us to wait in the standby line. We bought a quick dinner of pitas and hummus (actually quite tasty) and got a Mickey pretzel with cheese before heading upstairs to try to line up. Unfortunately, we discovered a HUGE standby line. We asked someone working up there, and he told us there was basically zero chance of us making it into the presentation from this far back in the queue. Oh well. Foiled!
We decided to loop back past the WDW Radio booth (because that was just our default place to go when we didn't have a real destination). They were interviewing Margaret Kerry—the original model for Tinkerbell.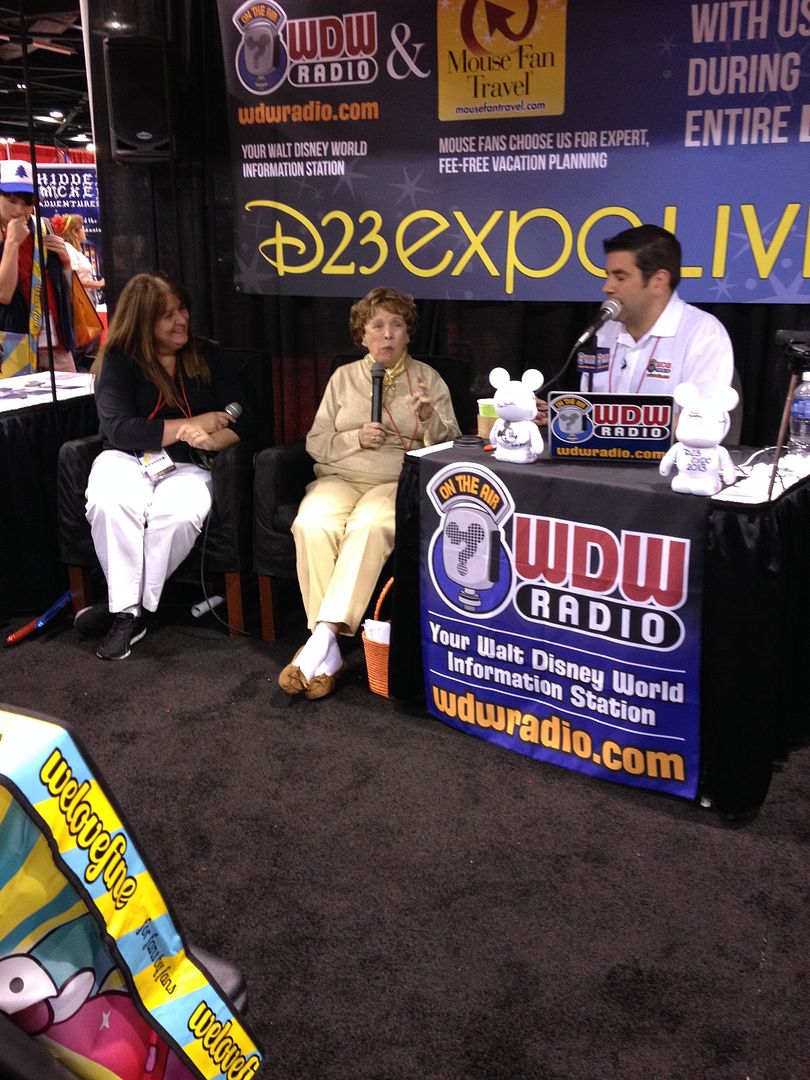 Tracy and I decided that now seemed as good a time as any to try to wait in another of the absurdly long lines for one of the stores. We decided on Mickeys of Glendale (the Imagineering store), and the line probably took just under an hour. When we got inside, we immediately realized we truly wanted EVERYTHING. All the different Imagineering merchandise was so unique and so awesome. In the end, I got this water bottle—which I love.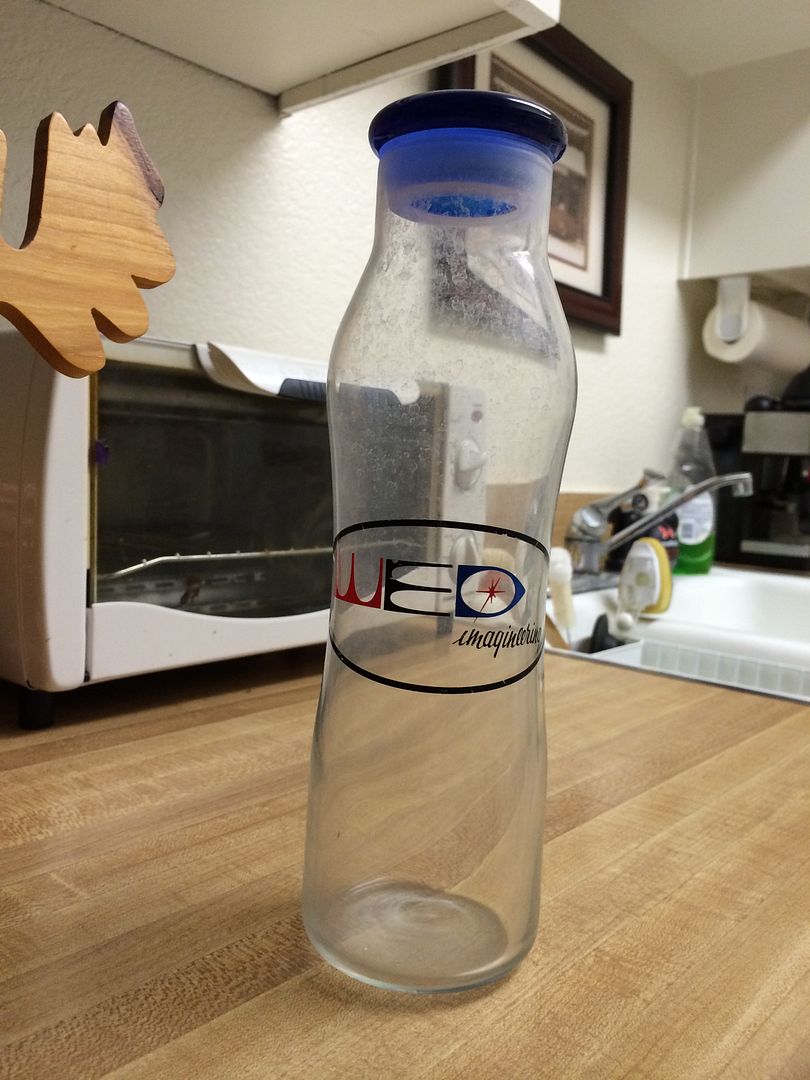 I also got this t-shirt.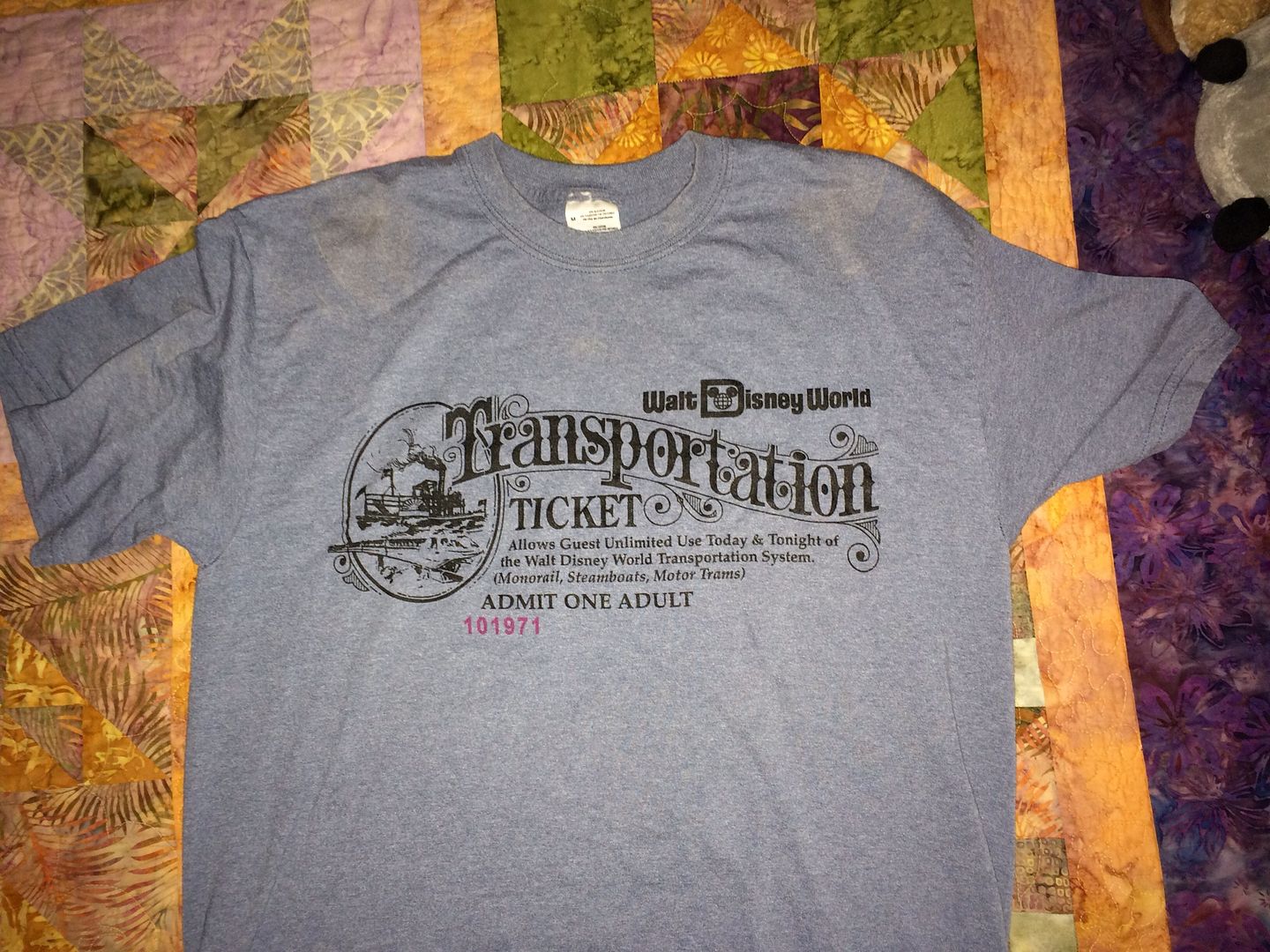 Tracy had other plans for her big Expo souvenir purchase, but she got a pen with the WDI logo as a small token to commemorate the experience (she keeps it at work, so I don't have a picture). While we were shopping, the Expo officially concluded for the day and the show floor closed. We started to make our way toward the exit, stopping to have our picture taken on the red carpet.
Our last sight as we made our way out of the convention center was this woman who was doing cosplay as DUFFY! I was so jealous of her for having an entire outfit made out of that soft material. I also feel like we NEED one of those $40 popcorn lanyards that are all the rage at Tokyo Disney.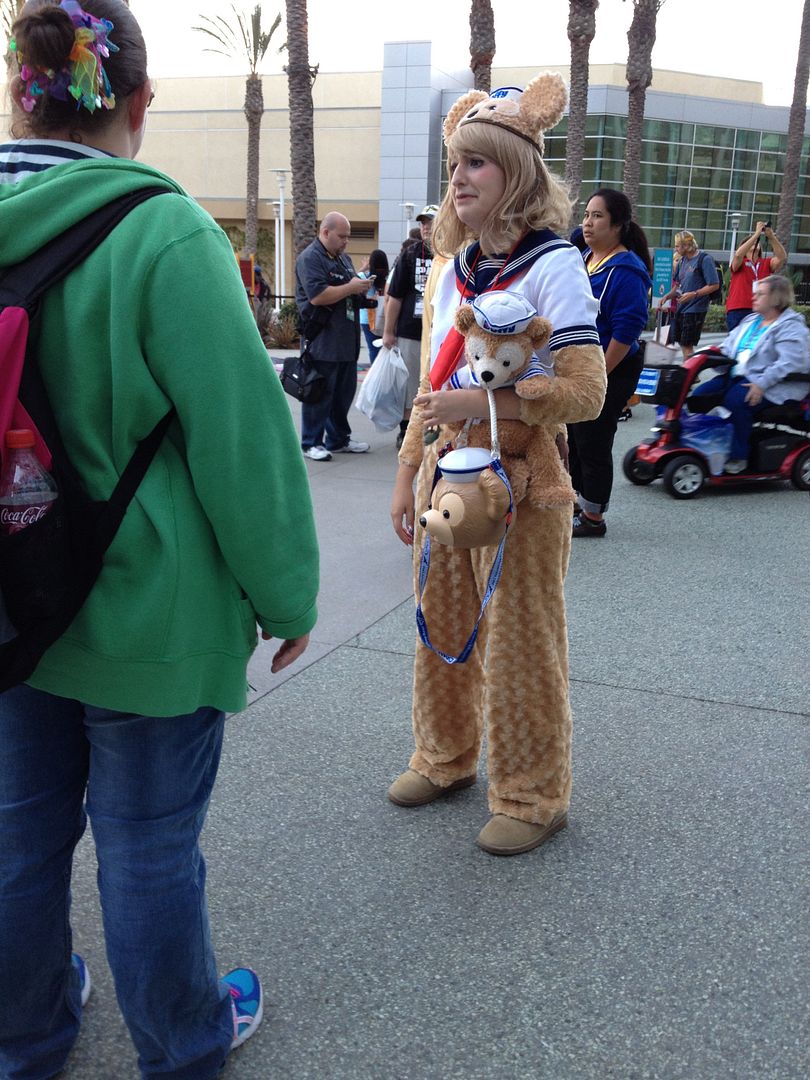 We started back toward the Toy Story lot, stopping first to take a couple pictures of the beautiful Mickey banners adorning the convention center entrance.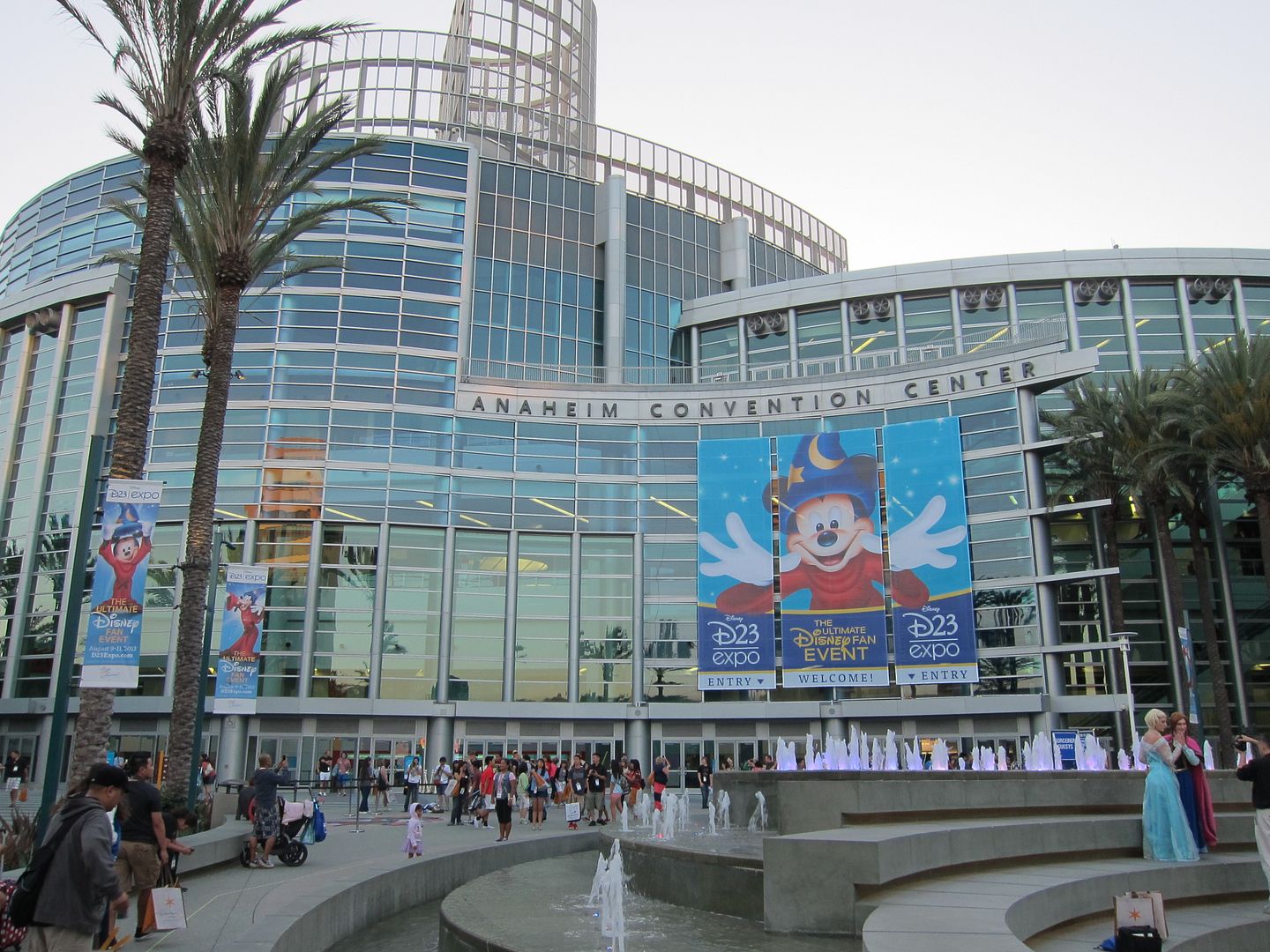 We were seriously riding a high after this whole day. Though we had basically decided to attend the Expo on a whim, it was turning out to be one of the best Disney experiences we'd ever had. We truly couldn't wait to see what the next day had in store. There was still so much to see and do!!
Previous Post | Next Post
Table of Contents
Follow



Share