Chapter 65
Always More to Do
---
Previous Post | Next Post
Table of Contents
(Originally posted January 3, 2013)
Walking through Frontierland, it was amazing how empty it still seemed. It was still relatively early in the day, but I would have expected heavier crowds considering this was the beginning of Memorial Day weekend.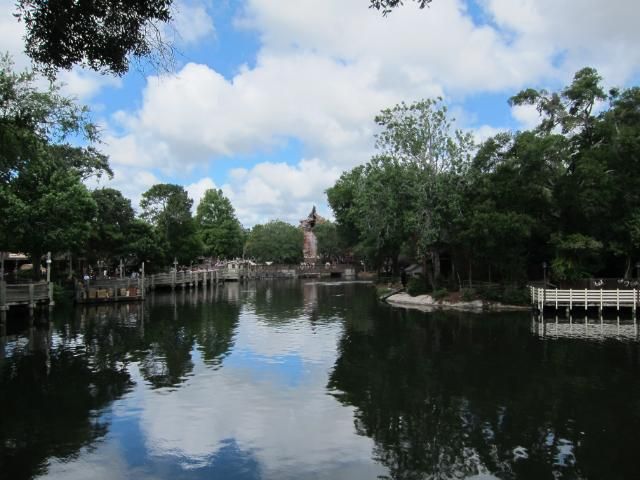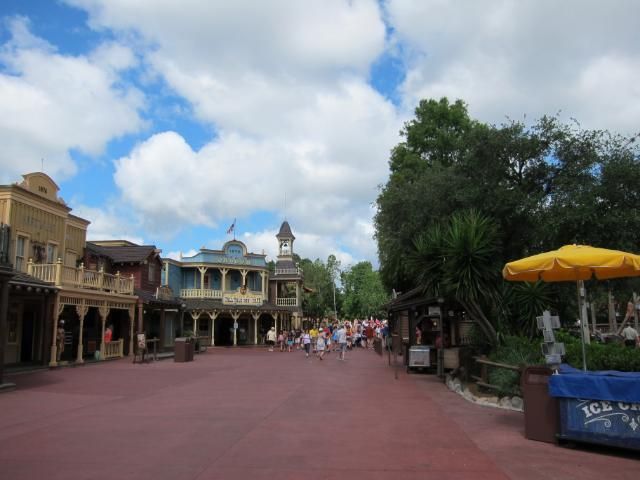 After barreling through the whole land, we found ourselves at the entrance to Big Thunder Mountain Railroad, and the construction walls that had been lining the entrance to the queue for our whole trip were gone!! Unfortunately, they were replaced by a wall of cast members in Big Thunder costumes blocking the area off and turning people away. I went up to one of them and asked if there were going to be any soft openings today. He shook his head and told us no. We were sad—Tracy more than I—but had known all along that it would be a longshot.
Not letting it get us down, we went back on the move toward more attractions. We were determined to do as much as possible on this partial day here in our favorite place in the world. We went back into Adventureland.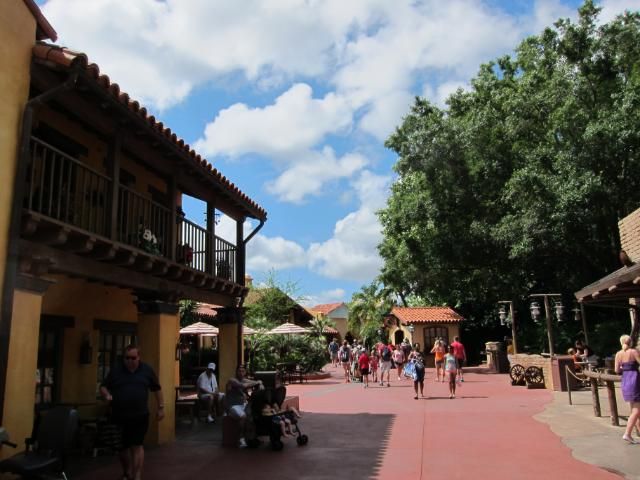 Here, Tracy decided to get a very unique souvenir—a ring from the ring carver outside Pirates!
Tracy asked the ring carver to carve my initials and a heart and picked out which ring she wanted. She then gave him her ring size, 4-1/4. He told us the ring would be ready in about a half-hour, and told us to come back then. Since we were right by Pirates anyway, we hopped into the short queue.
We were ALMOST tempted to bear to the right of the queue this time, because we'd heard several times that the tip that the left side is shorter is just a myth. In the end, however, we just thought the left side looked like it was moving quicker, so that's the direction we went—as usual.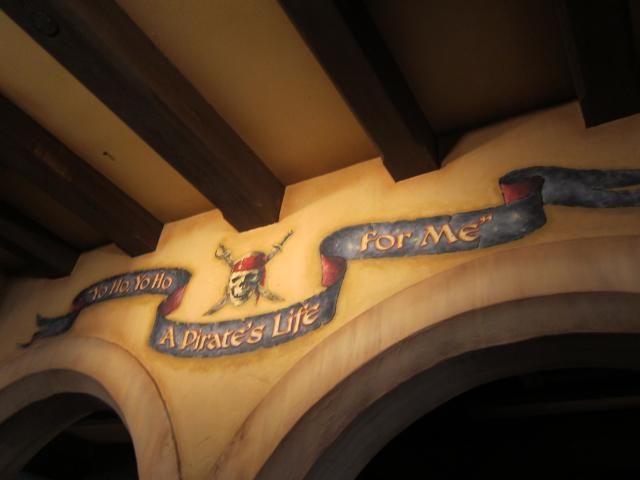 The ride was great as always, and right as we got to the end, we found ourselves stopped in front of our favorite scene. I was excited because it meant I could finally get a good picture of the dog with the keys!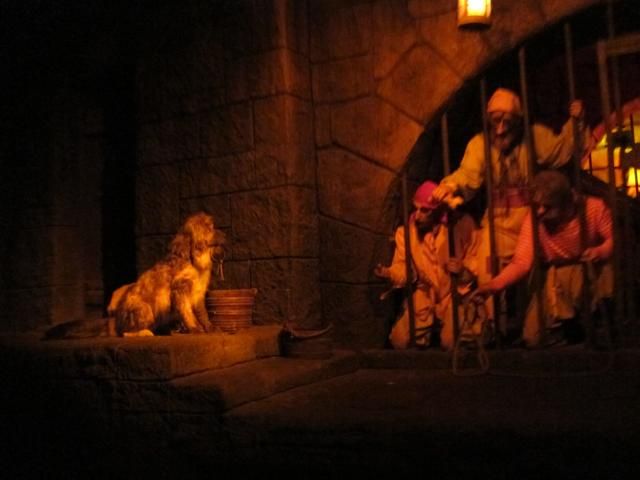 Luckily the delay only lasted a minute or so, and before long we had moved to the exit. Tracy posed with our favorite plush. One of these days, we definitely need to add him to our collection.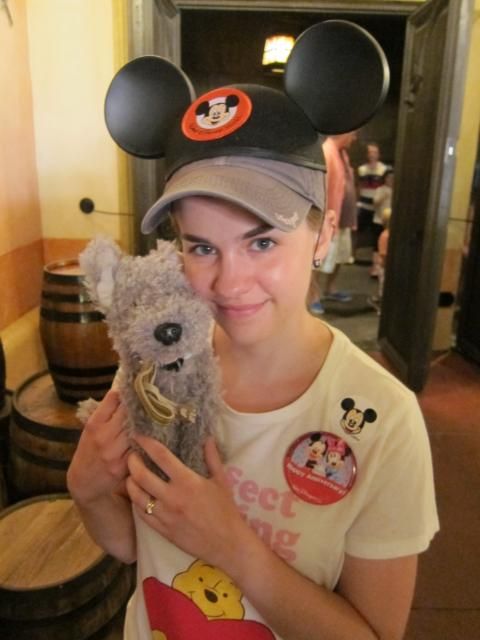 Even though it was still a few minutes before the ring carver had told us it would be ready, we decided to check back to see if it was done early. As we walked up to him and asked, he very proudly said, I remember you!! Since it had only been about fifteen minutes since he had last seen us, this wasn't super impressive, but we nodded along just the same. Then he exhibited further mental prowess by exclaiming, 4-1/4 ring size, right?? He then proceeded to be extremely impressed with his own memory. We chuckled along, and were mostly very excited when he pulled out Tracy's ring and handed it over.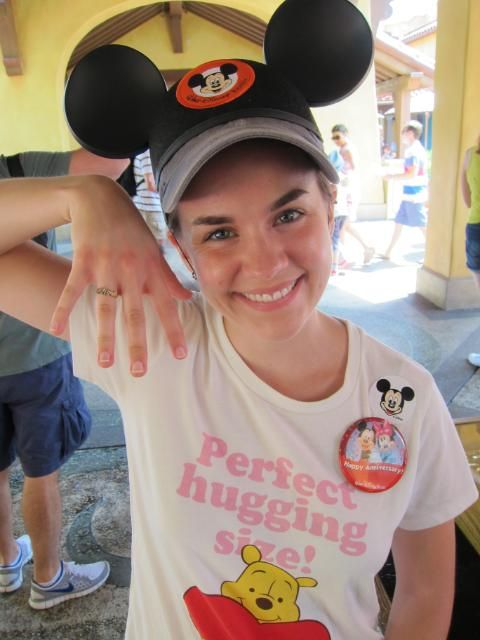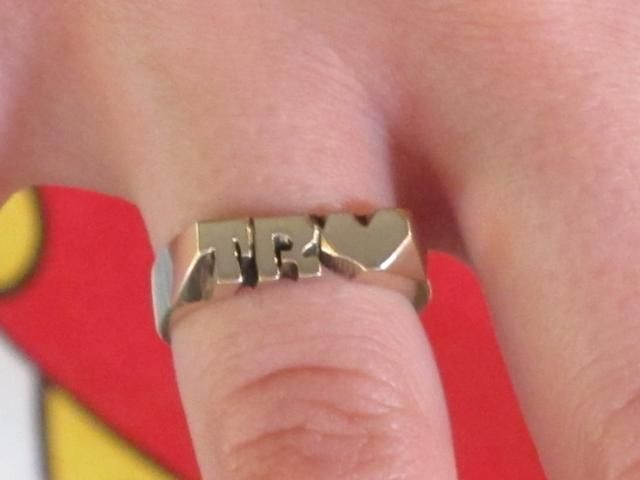 This is a really fun souvenir that is totally unique to the parks. I would definitely recommend it to anyone as its very affordable!
We decided for our next stop to visit an attraction that we hadn't yet gone to on this trip. In fact, neither of us had been to this exact attraction in many, many years.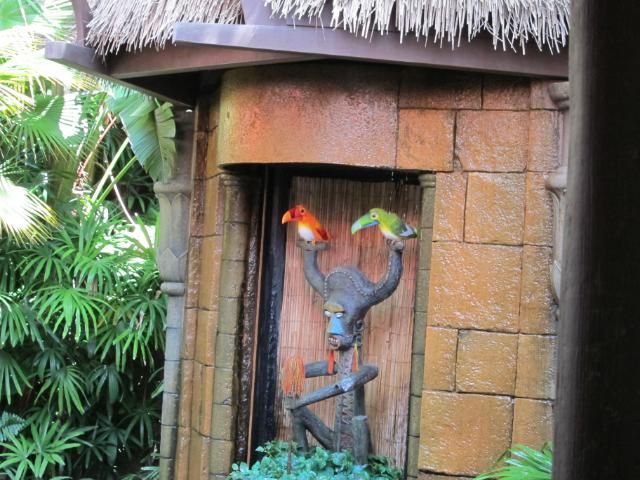 We queued up for the Enchanted Tiki Room, under its original management.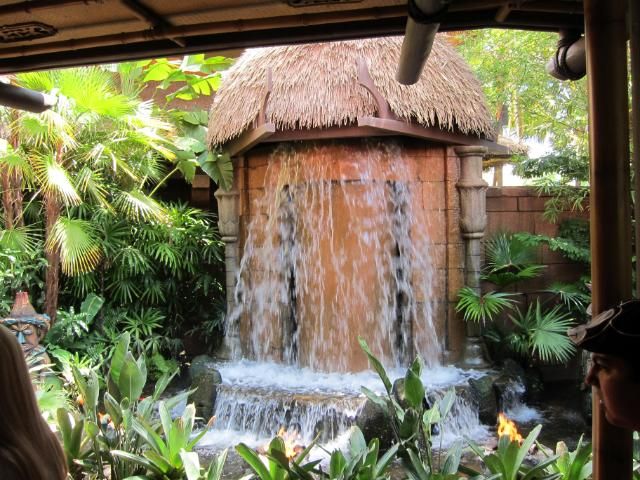 I had seen the Under New Management version once, many years ago, and while I didn't hate it as much as some, I never had any real urge to go back. I had also seen the original version when I was young, and all I could remember about it was that the catchy theme song stuck in my head for a very long time.
We filed in and took our seats. We generally like audioanimatronic shows and birds, so we figured we'd have a pretty positive experience in the Tiki (tiki tiki tiki tiki) Room.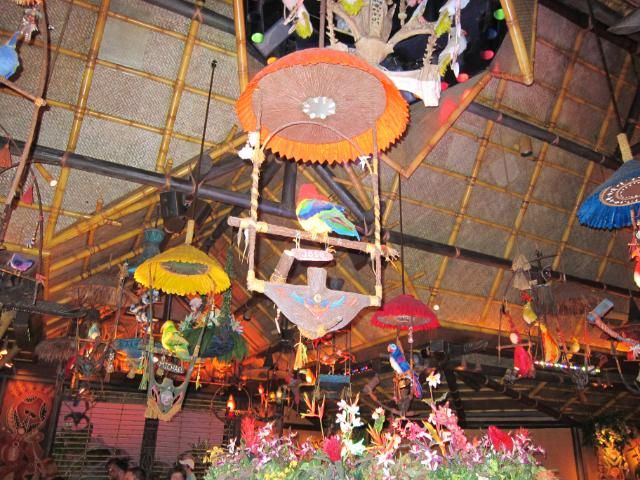 The show was definitely fun. It all feels very retro in its original form, but I respect the fact that the show is what Walt had a hand in creating. I enjoyed it, and bet I would enjoy it more after several repeat viewings—similar to the Country Bear Jamboree. Exiting the jungle, we moved over to another attraction we hadn't yet hit in Adventureland, the Swiss Family Treehouse.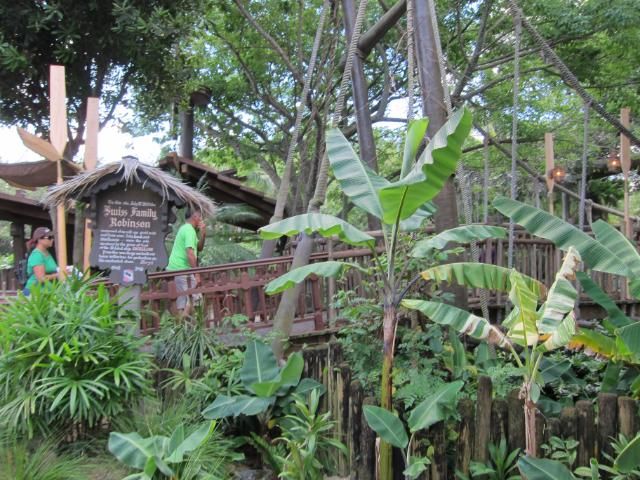 There was, not shockingly, no line for this attraction, so we started right up!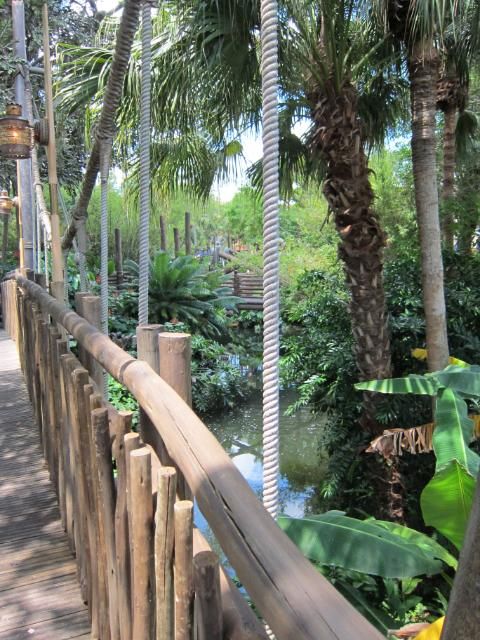 Personally, I always enjoy the Treehouse. It's really a marvel of construction and is quite impressive if you think about it. It's also just one of those fun, immersive experiences that doesn't need to rely on any new technology.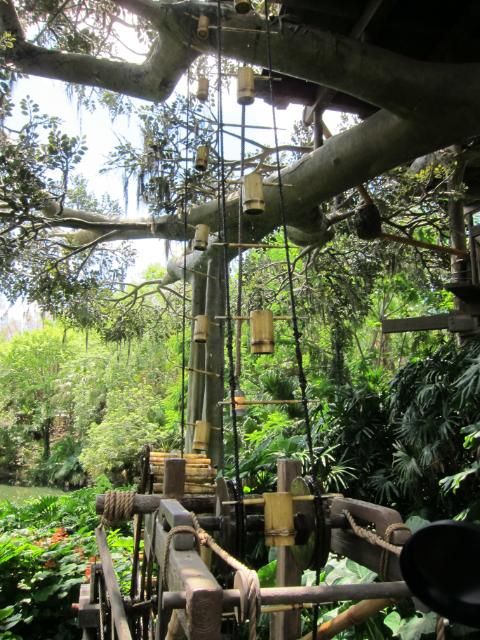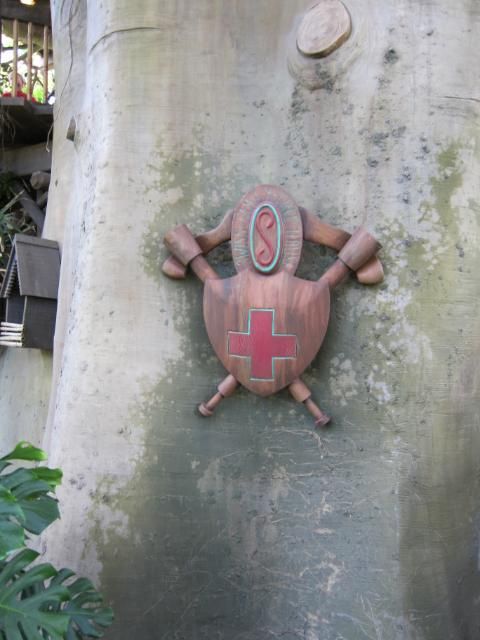 Finally, it affords such great views of the rest of the Magic Kingdom, so I love it for that.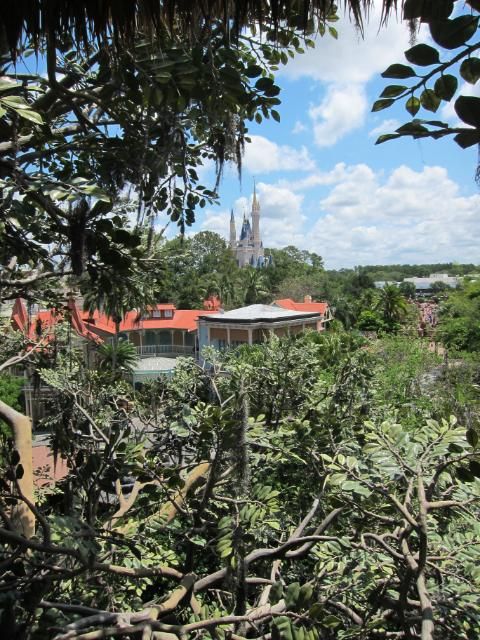 The whole experience is pretty short as you go up and down the tree at your own pace, but it's nicely compact.
Soon we were back on the ground!
 Previous Post | Next Post
Table of Contents
Follow



Share