Chapter 109
Back to Our Routine
---
Previous Post | Next Post
Table of Contents
(Originally posted November 25, 2013)
On Sunday, we decided to go check out the Fullerton Arboretum. We had read reviews about how pretty it was supposed to be when we were staying in Fullerton, but we had never actually checked it out. Now, before I get to the pictures, I should note that "arboretum" is always pronounced "arboritorium" in our house. Tracy can never seem to pronounce the word right, and this is what it has morphed into.
Here is the waterfall at the entrance.
There was a little garden with picket fences and all these flowers.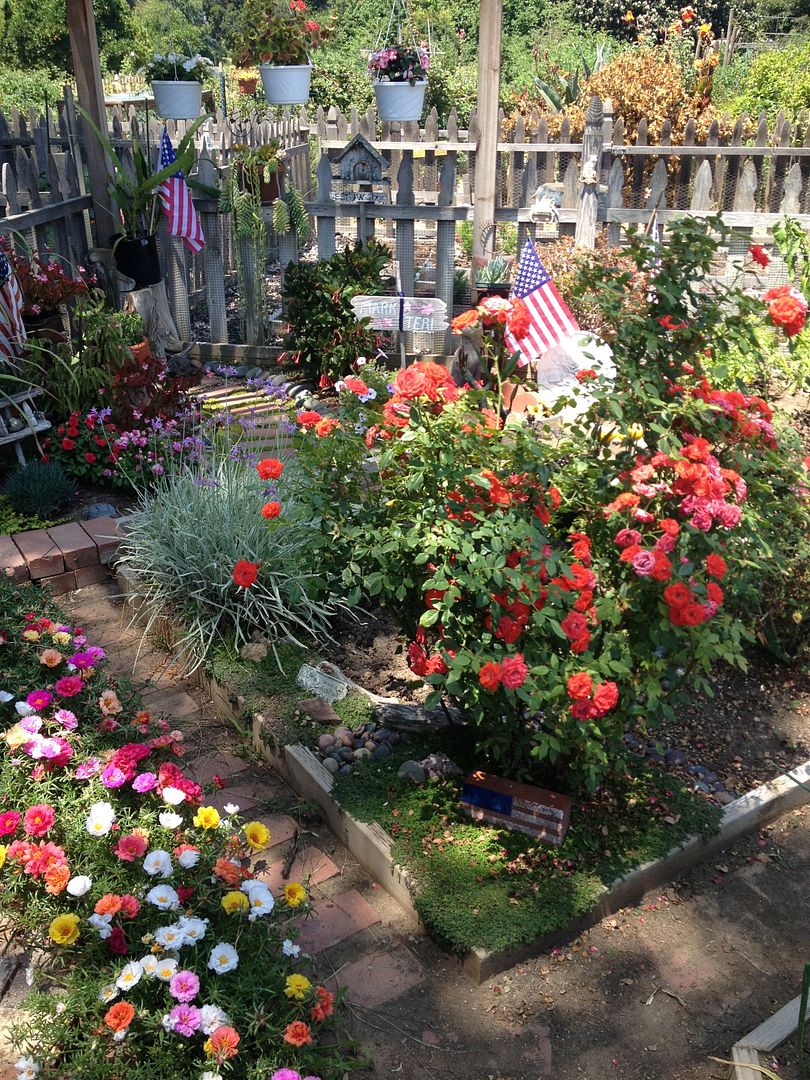 The desert section of the arboritorium.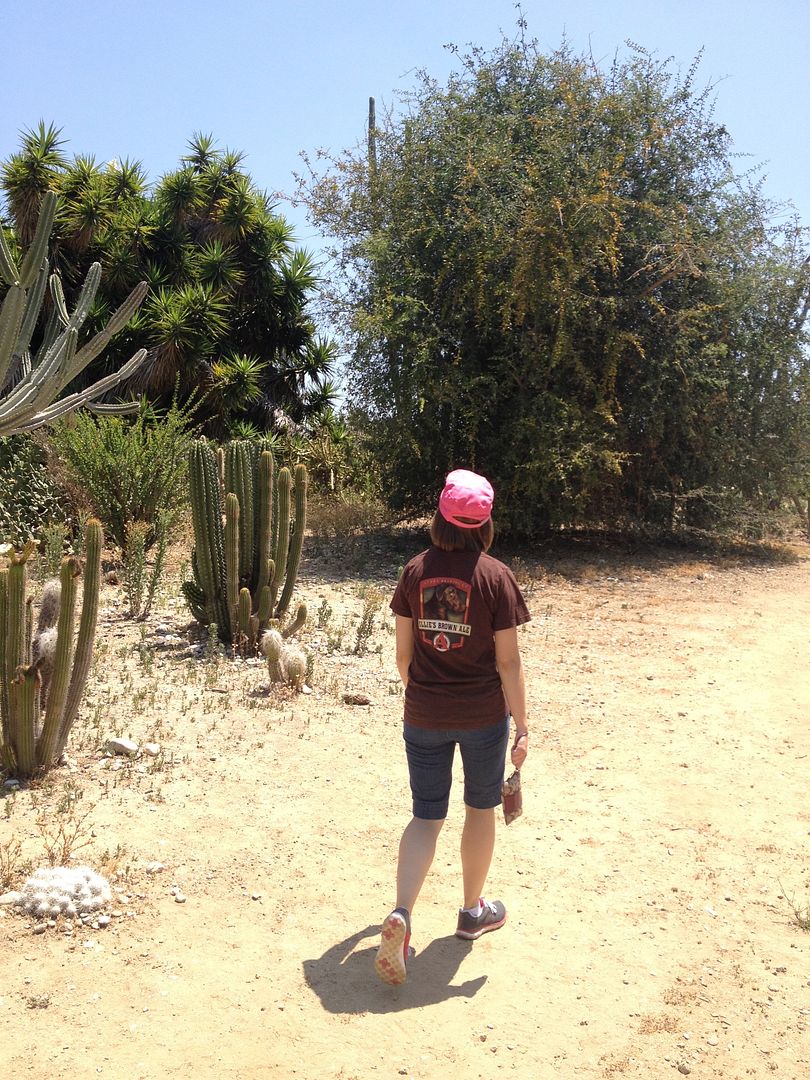 A couple had gotten married earlier here, so I had Tracy pose under the wedding arch.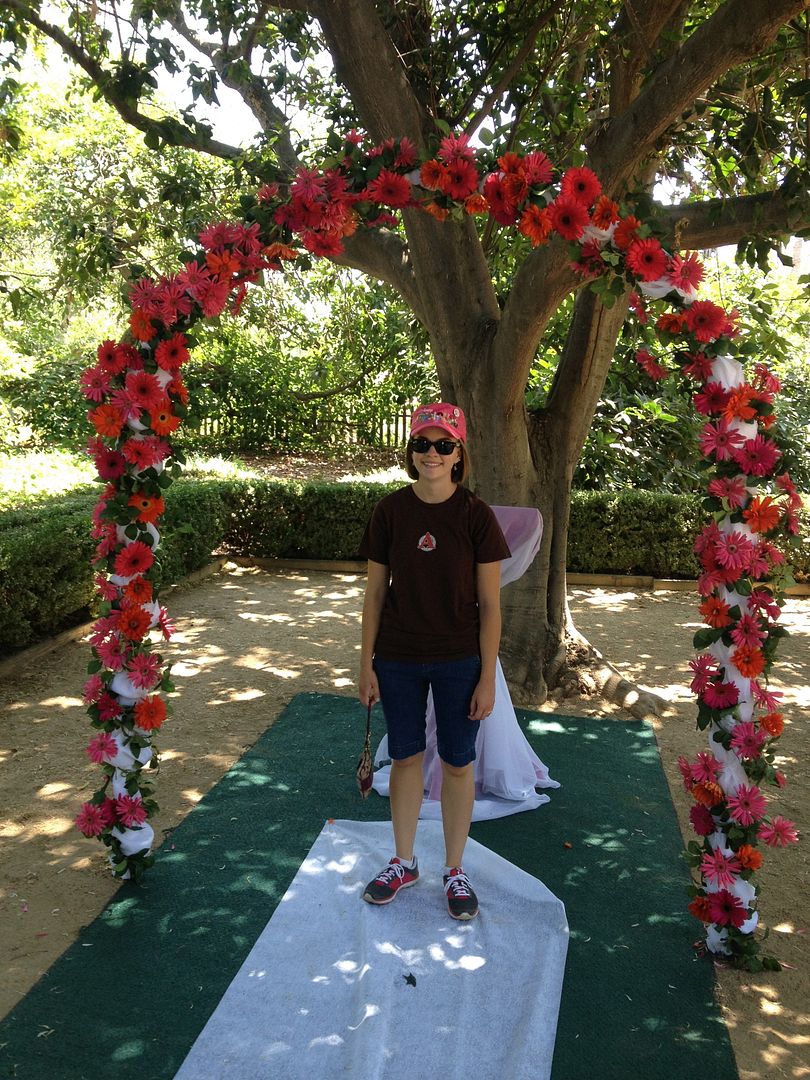 Flowers.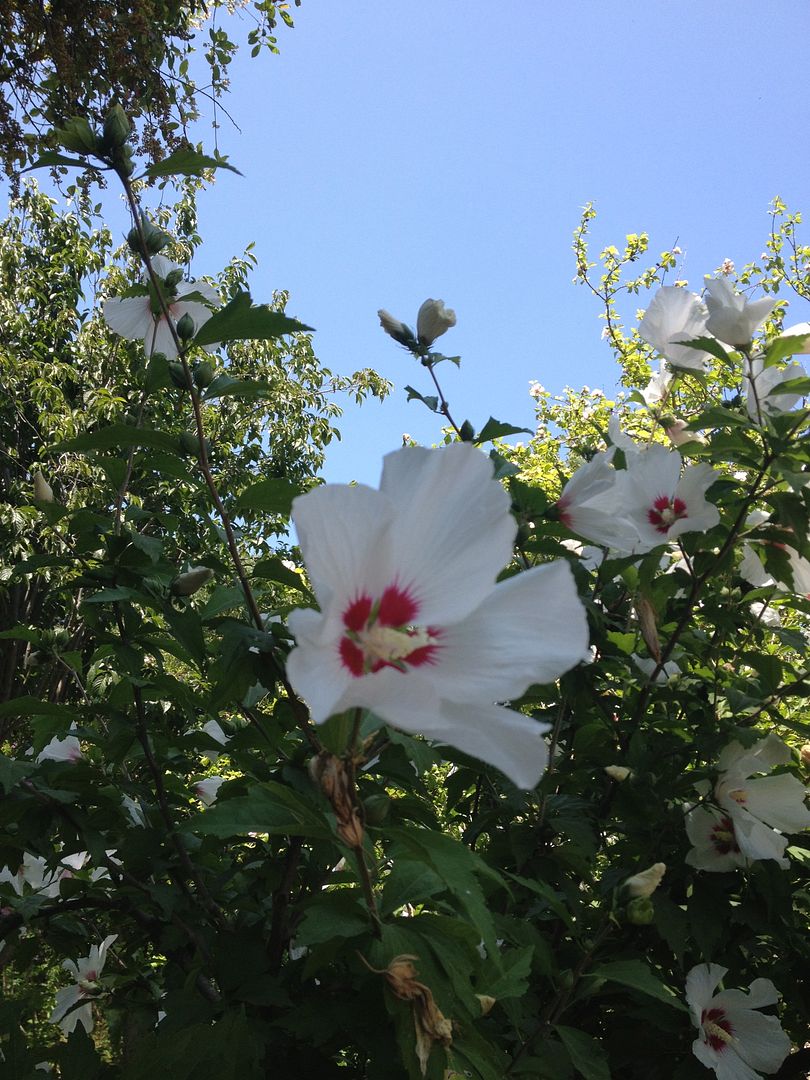 This giant Ombu tree was the focal point of the "rainforest" section of the grounds.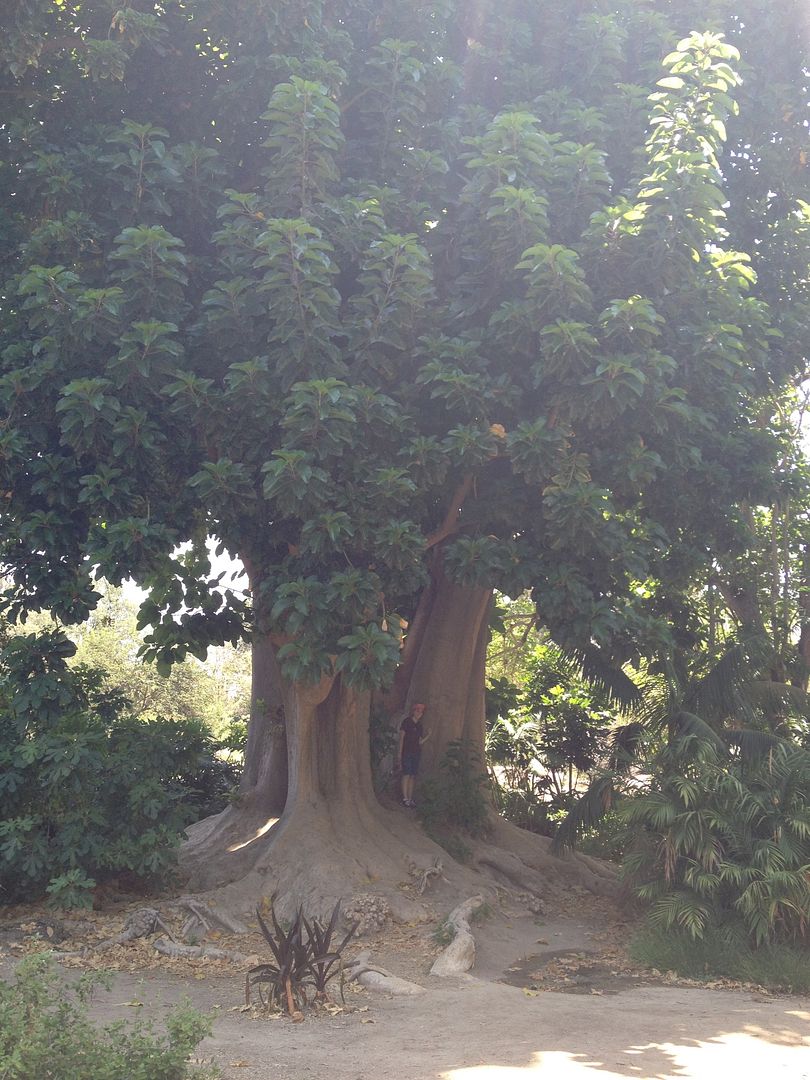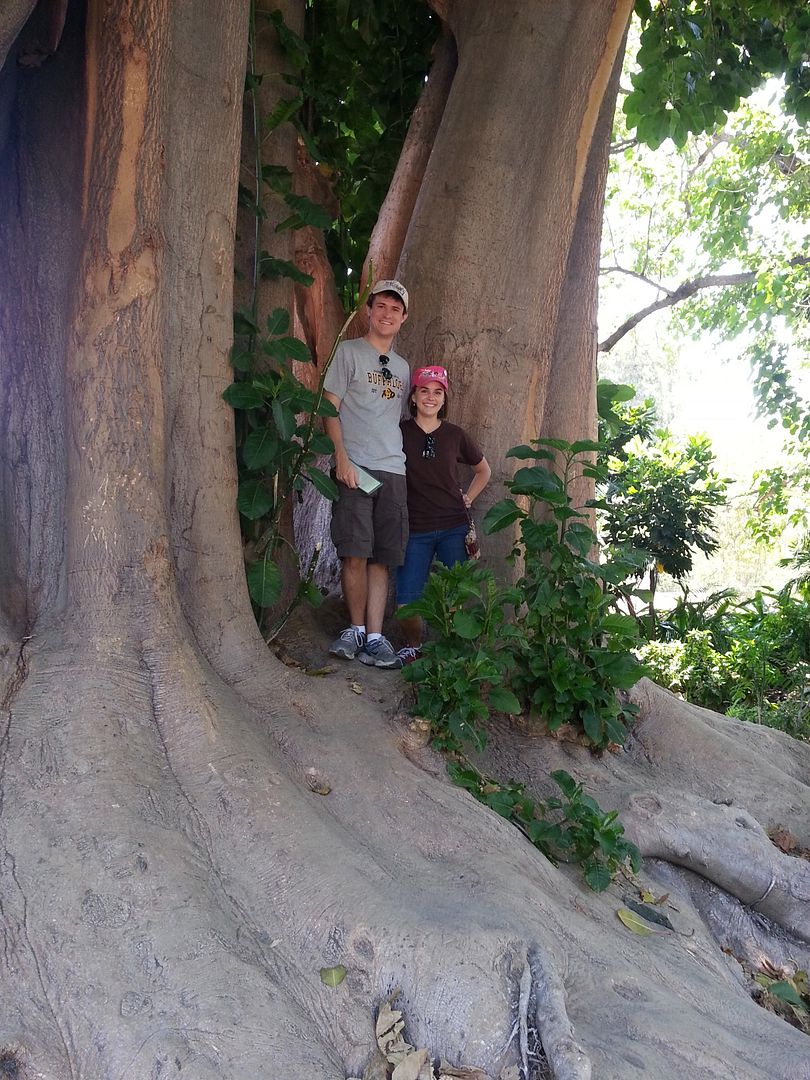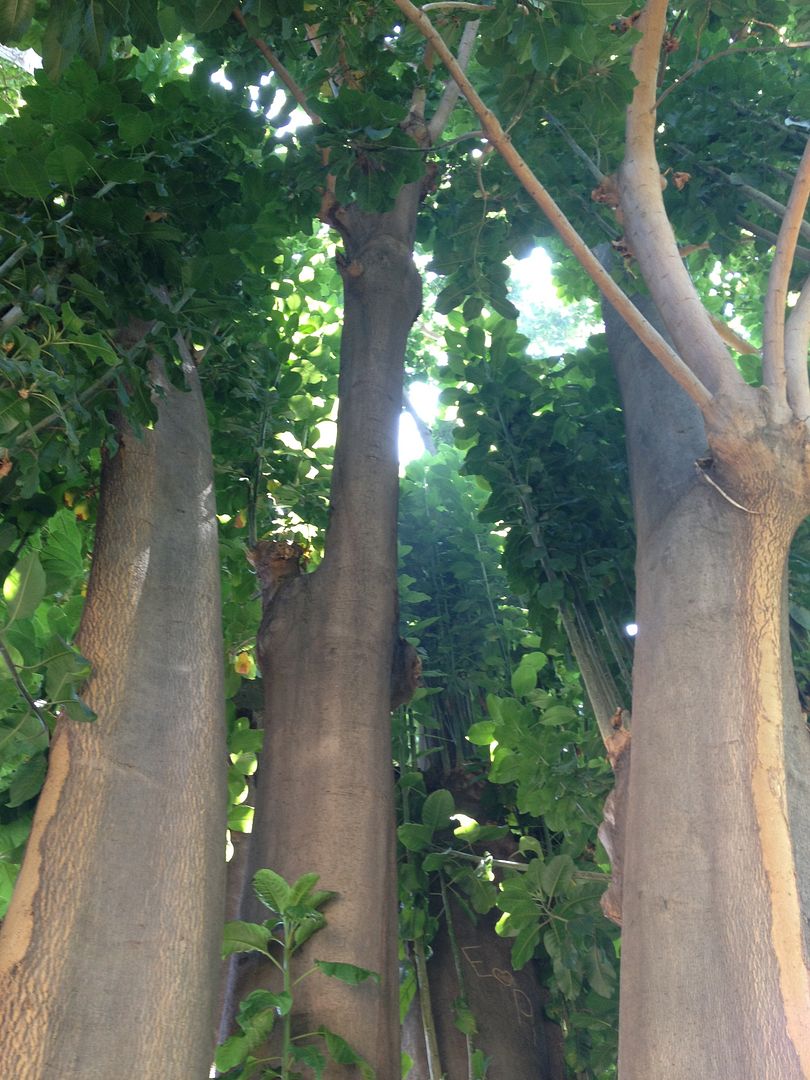 As we continued walking through, the lay of the land kept changing. We really enjoyed how easy it was to forget we were in the middle of busy Fullerton.
Hidden Mickey!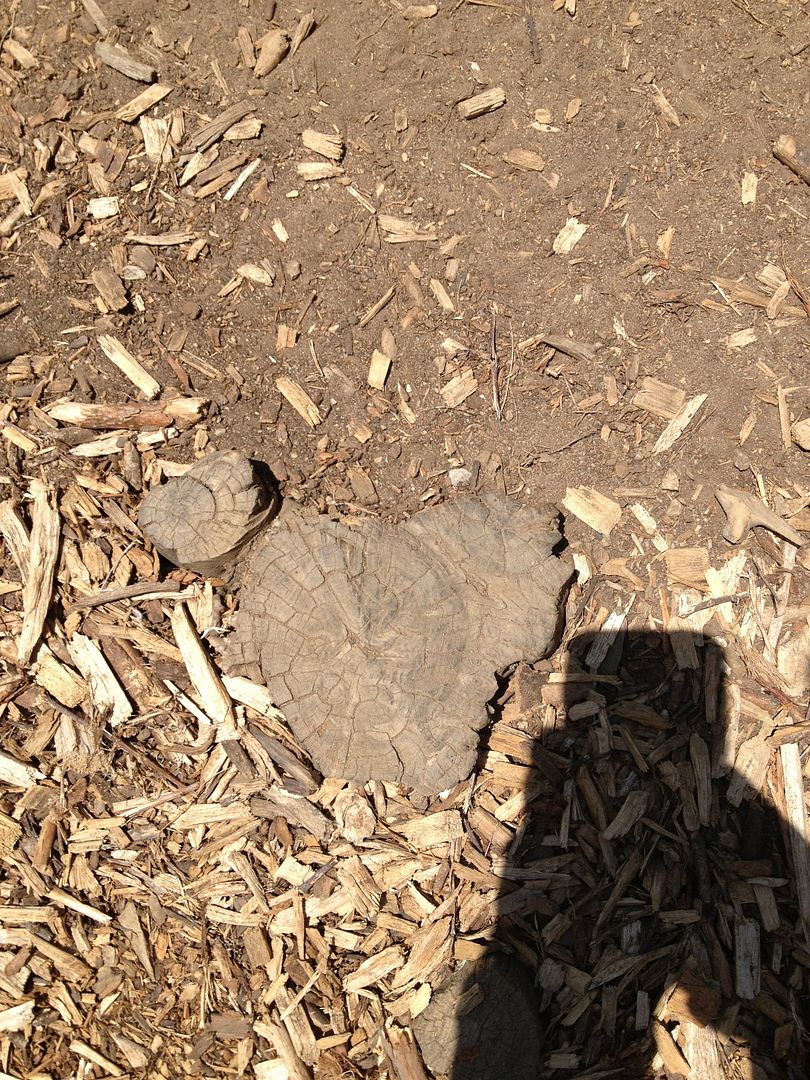 Once we had done a whole loop around the Arboretum, we left and went to Pieology for lunch. I'm pretty sure this place is going to be hugely popular around the country before too long because they are already expanding like crazy in SoCal. It's almost like a Chipotle for pizzas. You choose your toppings by going down an assembly line, and then they throw your pizza in the oven for a few minutes. It's REALLY delicious, and it's really cheap.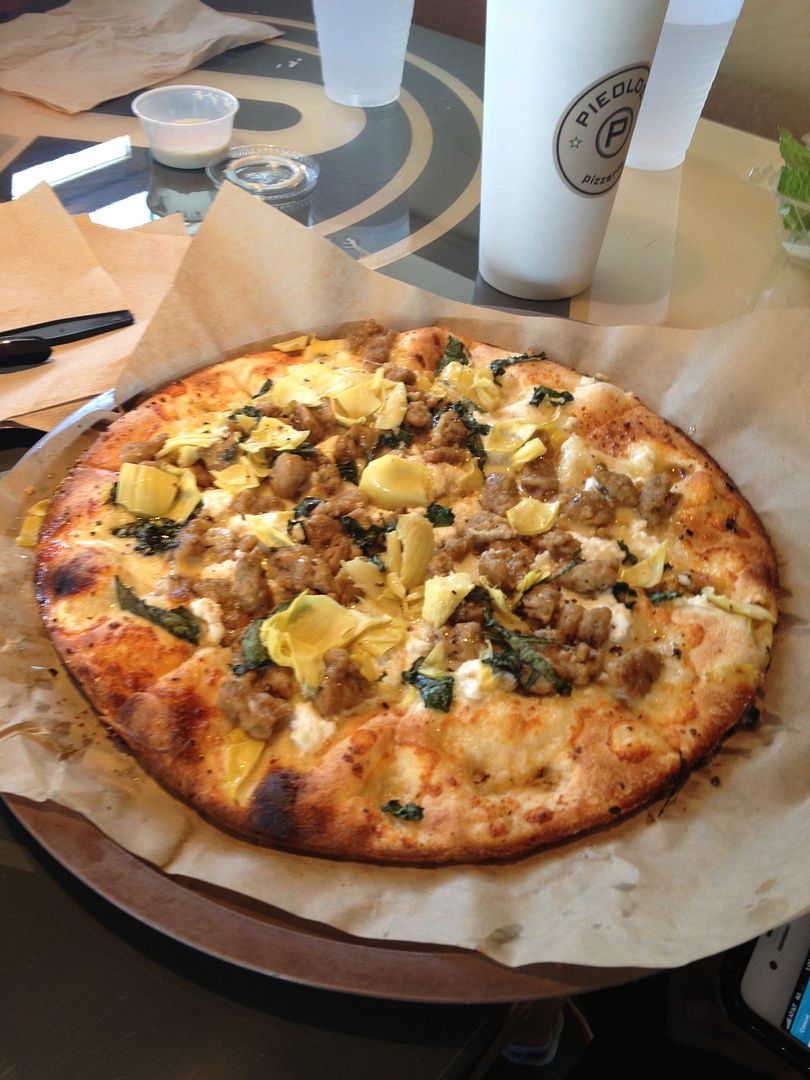 We also tried their cinnamon bread dessert.
That evening, we went to dinner at Avila's—a Mexican restaurant in Orange Circle that used to be a church. The building itself was really cool, and the food was good too.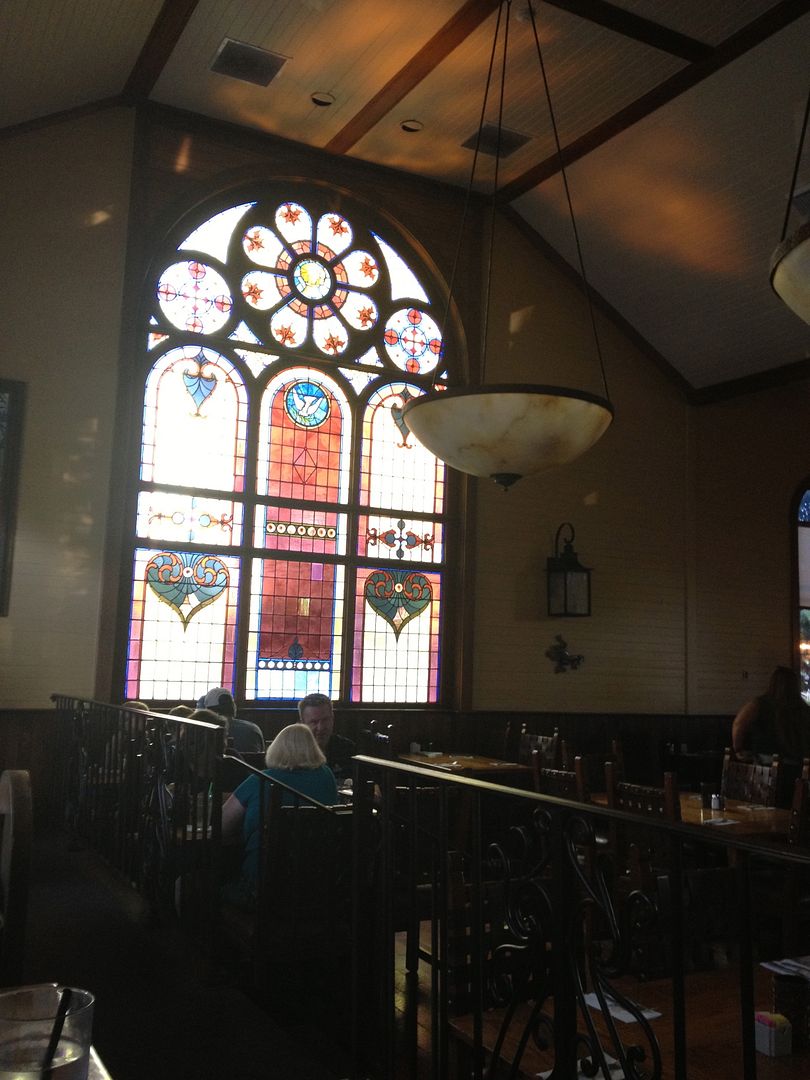 The in-laws left on Monday afternoon after a really great visit. We had enjoyed seeing them and getting to show them around our new home. Always fans of California, they had definitely had a great time (even if the weather was hotter and muggier than usual). Bidding them farewell wasn't even difficult because we knew it wouldn't be too long before we were back in CO for our next work trip/visit.
July 9-14, 2013
We didn't make it back to Disneyland until Thursday of that week because Tracy was feeling a little sick at the beginning of the week. As a result, we were very excited to get back (and all the unpleasantness from our last visit had basically been erased from memory).
After parking and riding the tram, we started out at Disneyland. We perused through The Mad Hatter on Main Street and Tracy liked this set of Limited Time Magic Mickey ears she found.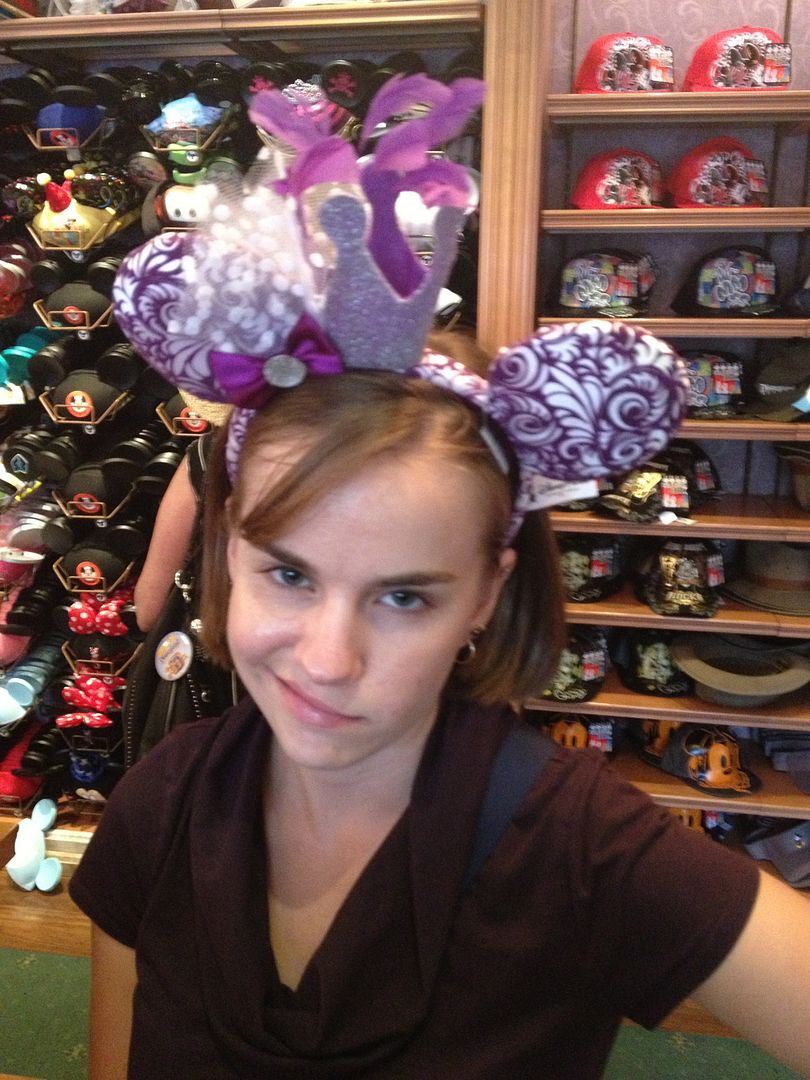 After riding Alice in Wonderland, the Storybook Land Canal Boats, and Casey Jr., we headed through Big Thunder Trail. The sun was just starting to set, and dusk looked pretty through the trees.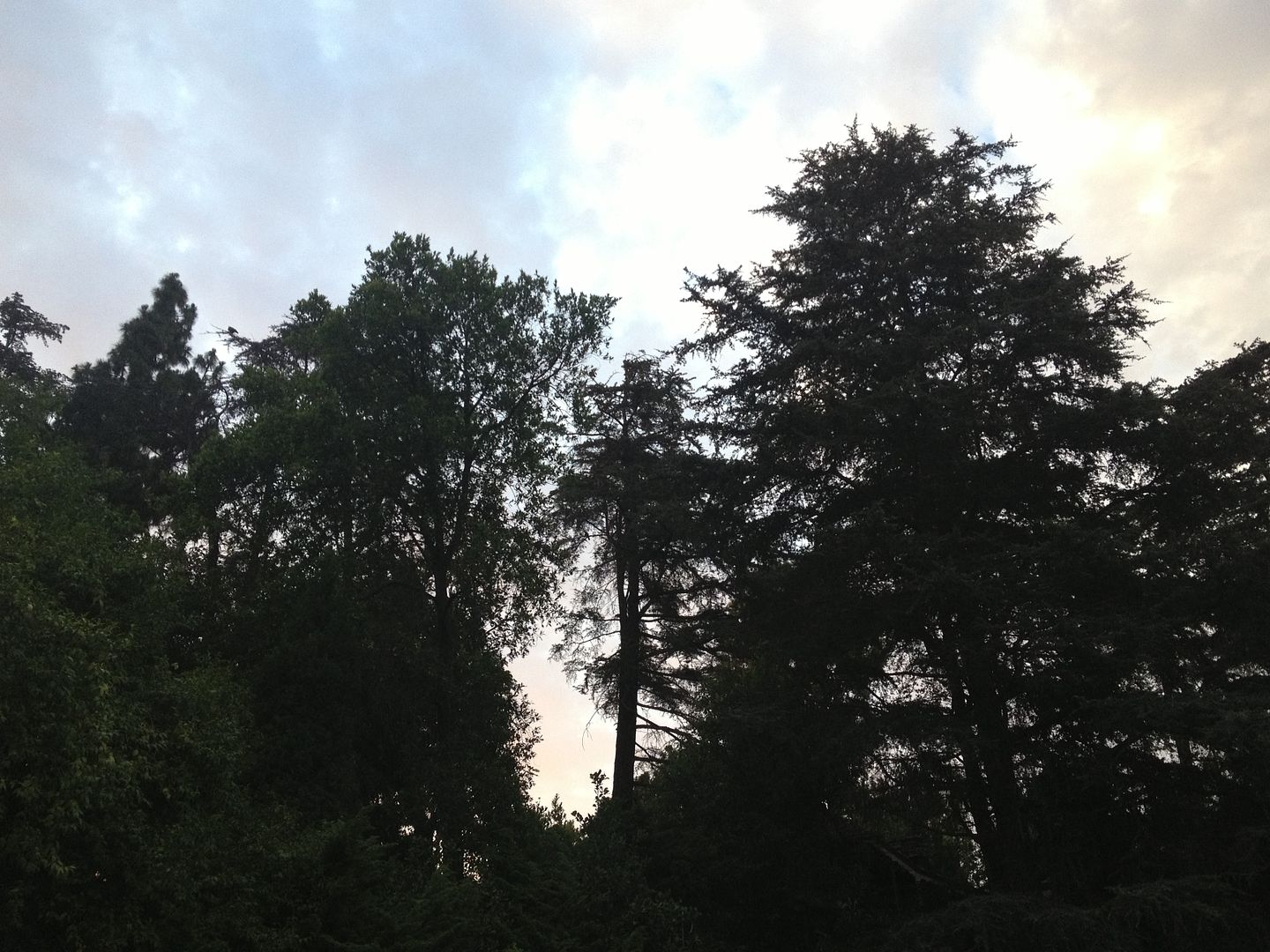 We saw this duck with very interesting coloring off to the side of the trail.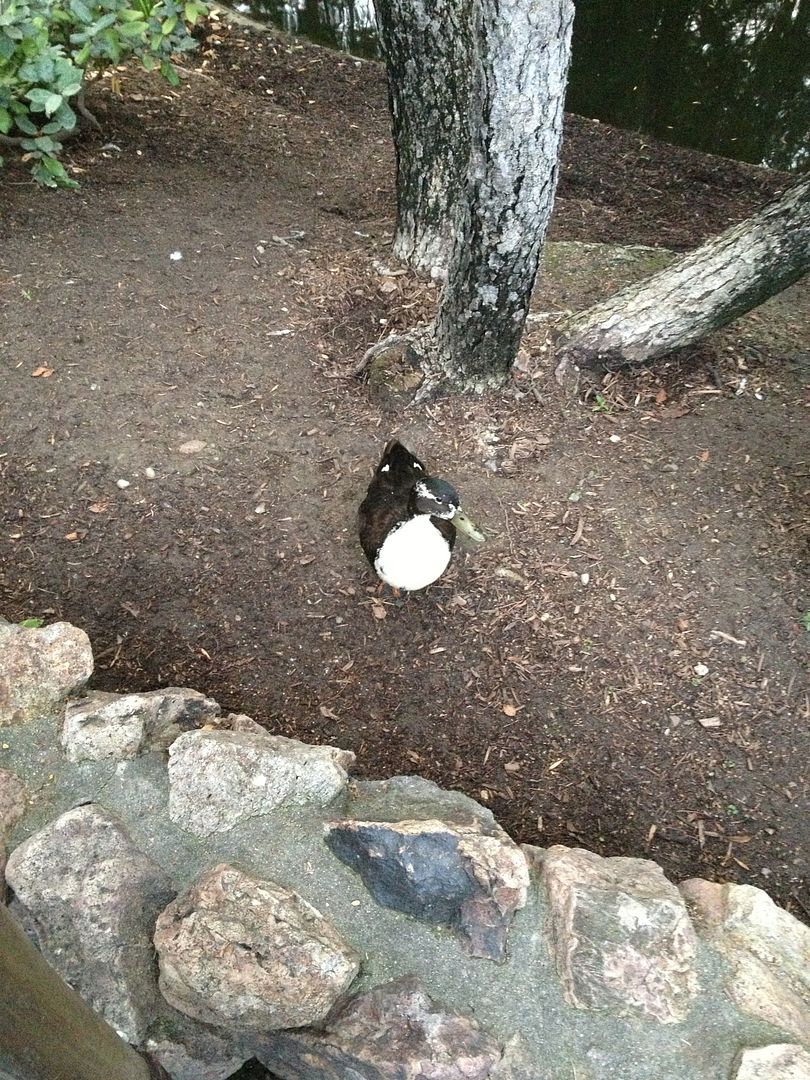 We still always dream of there being a cat in the mineshafts again, but not this time…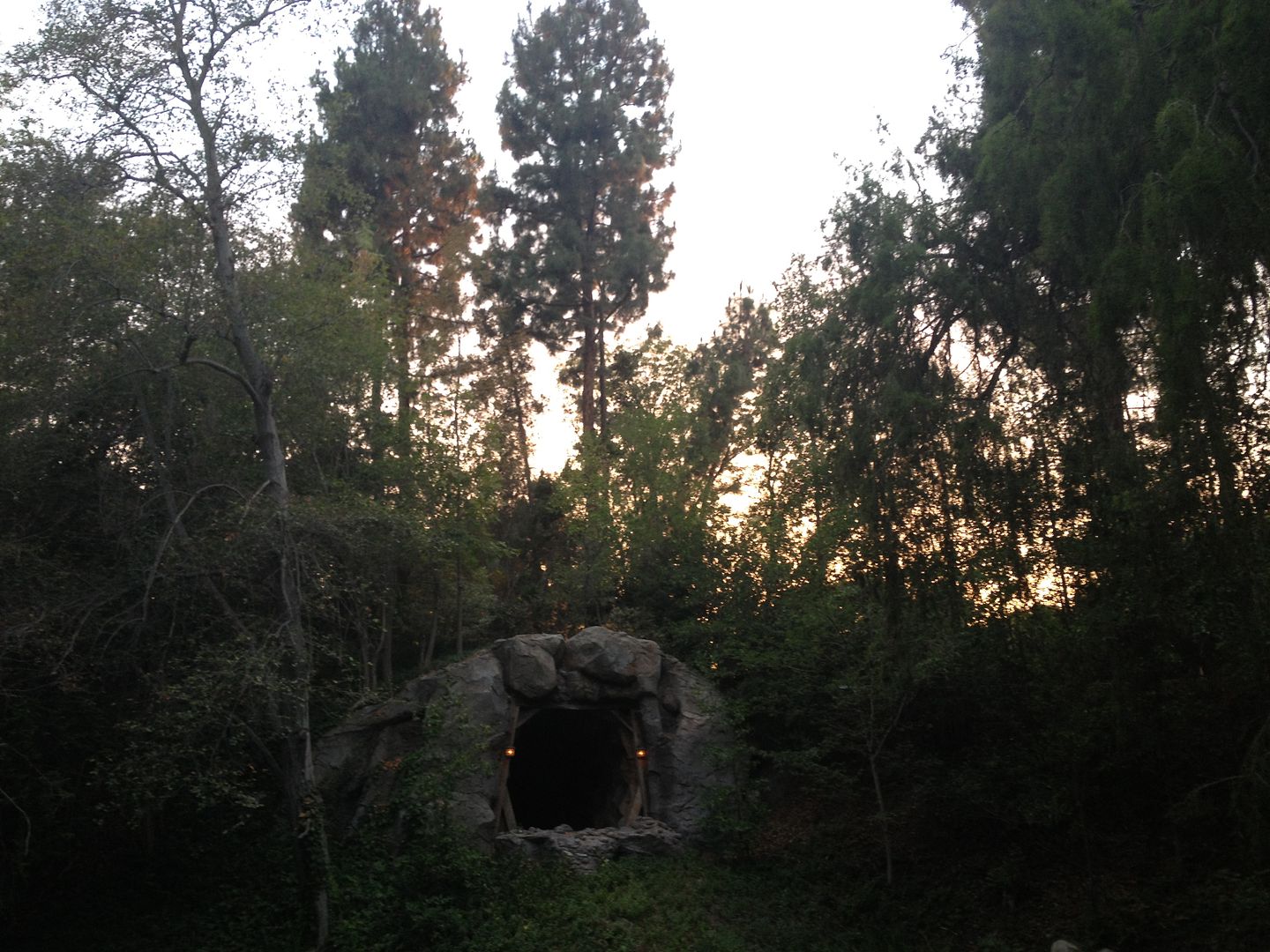 The sunset was even cooler as we walked past the Rivers of America.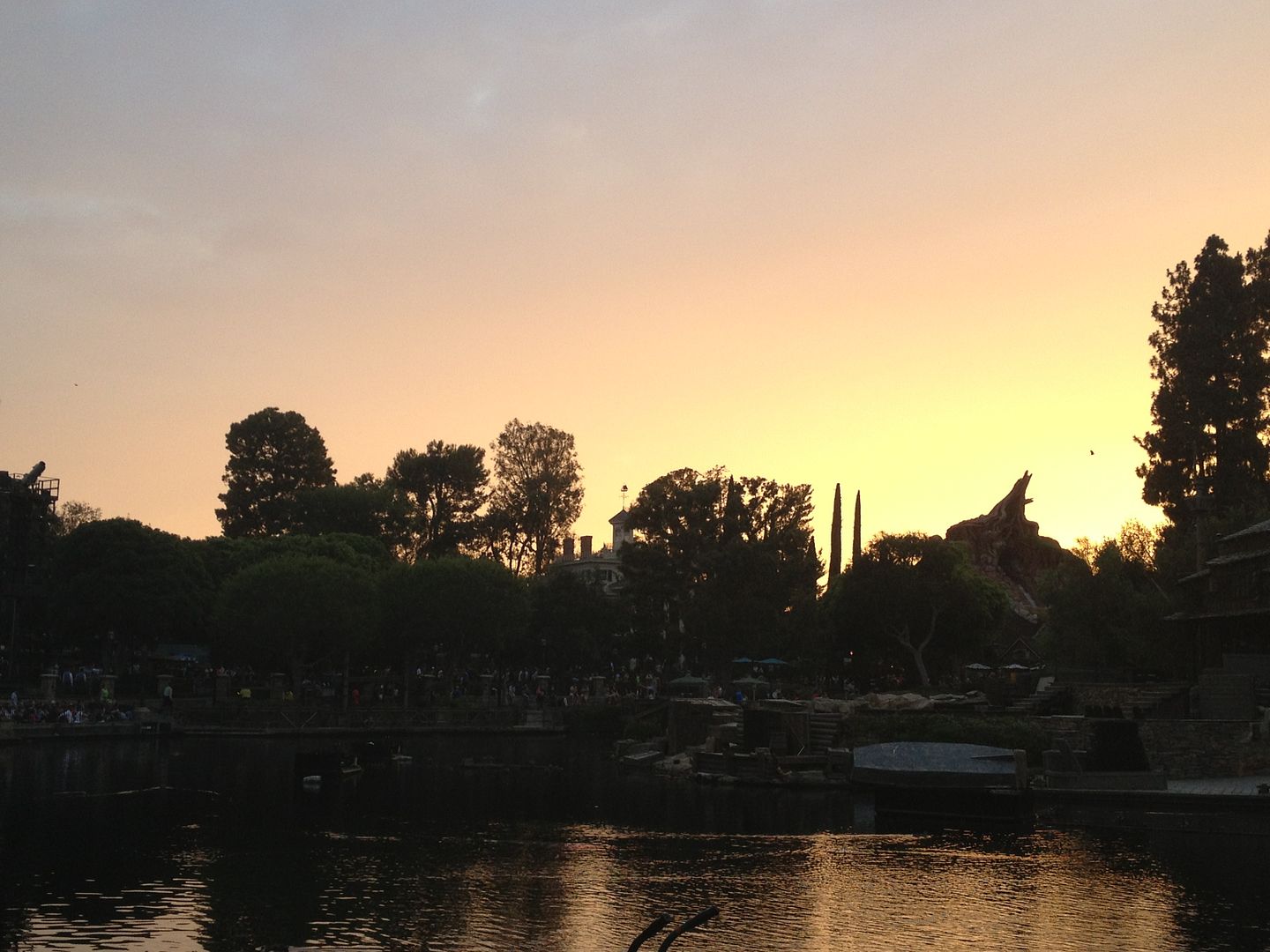 We rode Pirates, and our first experience wasn't the greatest. There were flash photographers in our boat and a guy who kept trying to do a menacing laugh at random times throughout the ride. After we got back to the dock, we decided we deserved a do-over, so we rode again. This time, we requested the front row of the boat, and we enjoyed it much more. The kids in the row behind us were funny. As we passed Blue Bayou, one told the other, "That's where people go to dine."
"Go to die??" replied the other kid, a little horrified.
"No, DINE," emphasized the first. "I just like to say 'eat' the fancy way."
After our second ride on Pirates, we went to check out the ornament selection at the Christmas shop. We had just seen posts about the new set of ear hat ornaments coming to the resort on the Disney Parks Blog, but they weren't in stores just yet. As we exited the store, we were spat out into the magnificent Court of Angels.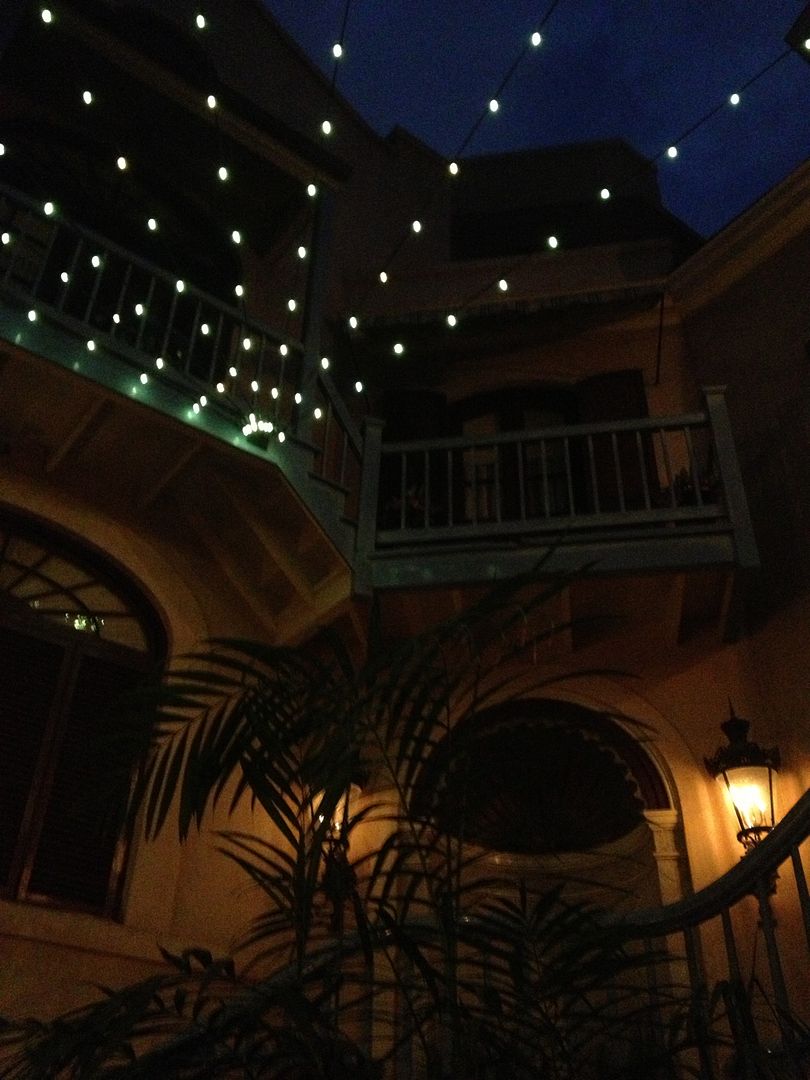 We spent several minutes just looking around and enjoying this beautiful and secluded location.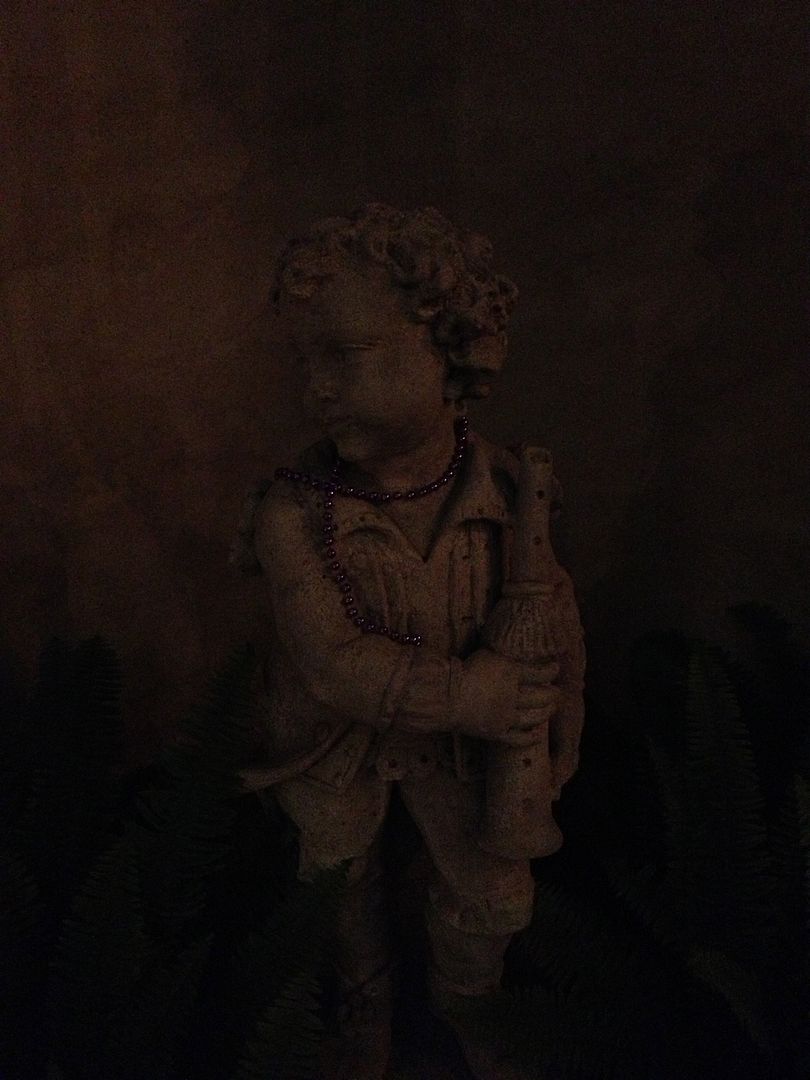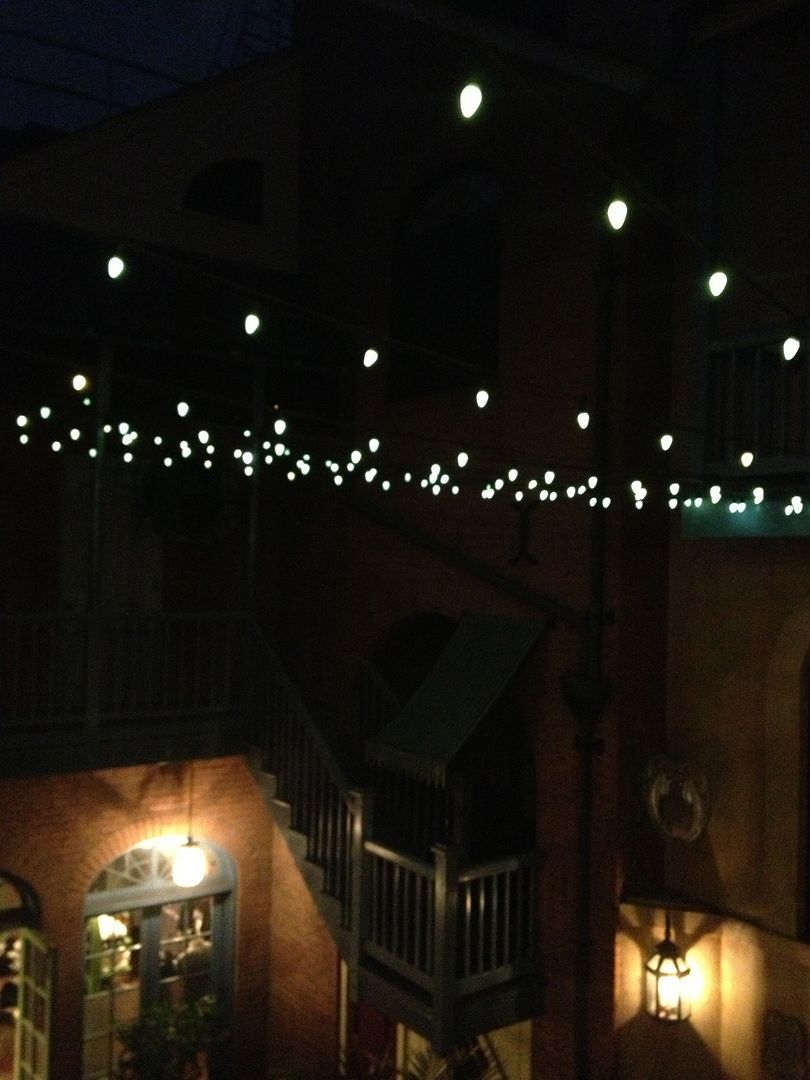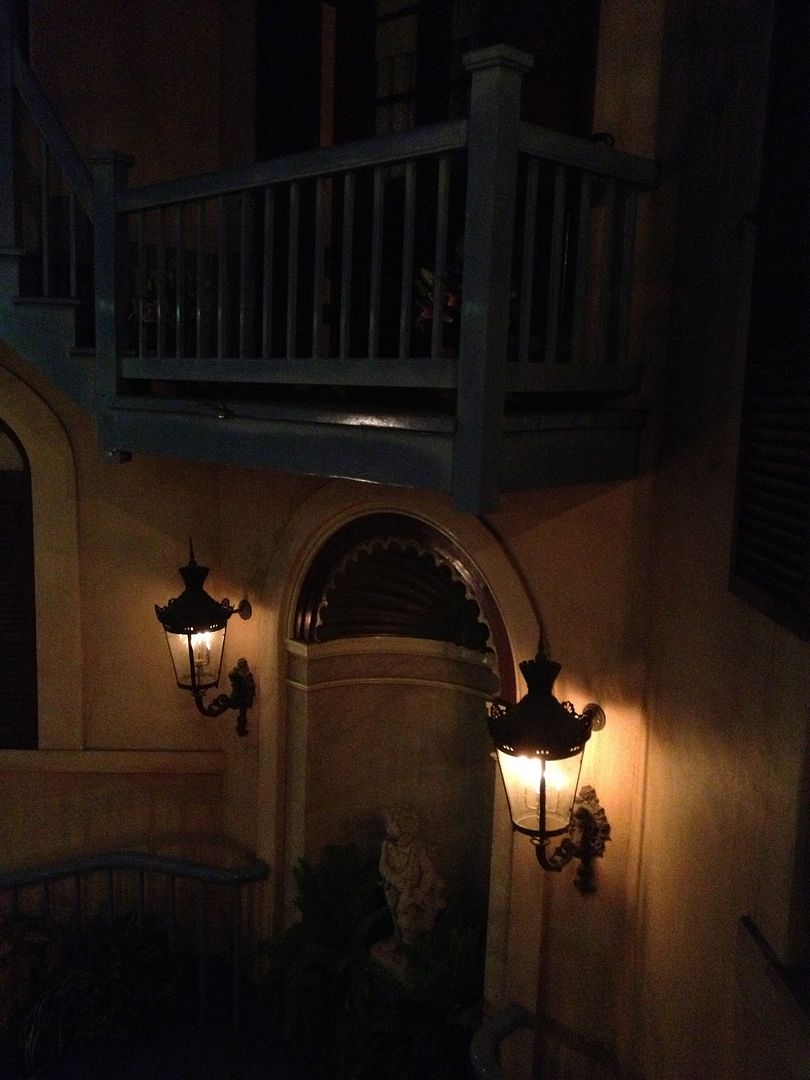 After we left this area, we started to head toward the exit. We thought about going up in Tarzan's Treehouse because it was one of the few remaining attractions we hadn't done yet since our move, but we found that it was closed for Fantasmic! Instead, we headed out of the park, discussing how much fun we'd had tonight and how our love for Disneyland was as strong as ever after several days away.
Previous Post | Next Post
Table of Contents
Follow



Share