Chapter 92
Simply Monstrous
---
Previous Post | Next Post
Table of Contents
(Originally posted November 4, 2013)
We were back again on Wednesday after work. Even though it was a Grad Nite, we were determined to try to hit as many of our favorite attractions as possible this evening because we were going to be traveling to CO that weekend and wouldn't have another actual day to do attractions in the parks for almost two weeks.
Our first stop after heading into Disneyland was the Candy Palace. On the way, we noticed that Main Street had been adorned with some patriotic decorations in honor of Memorial Day.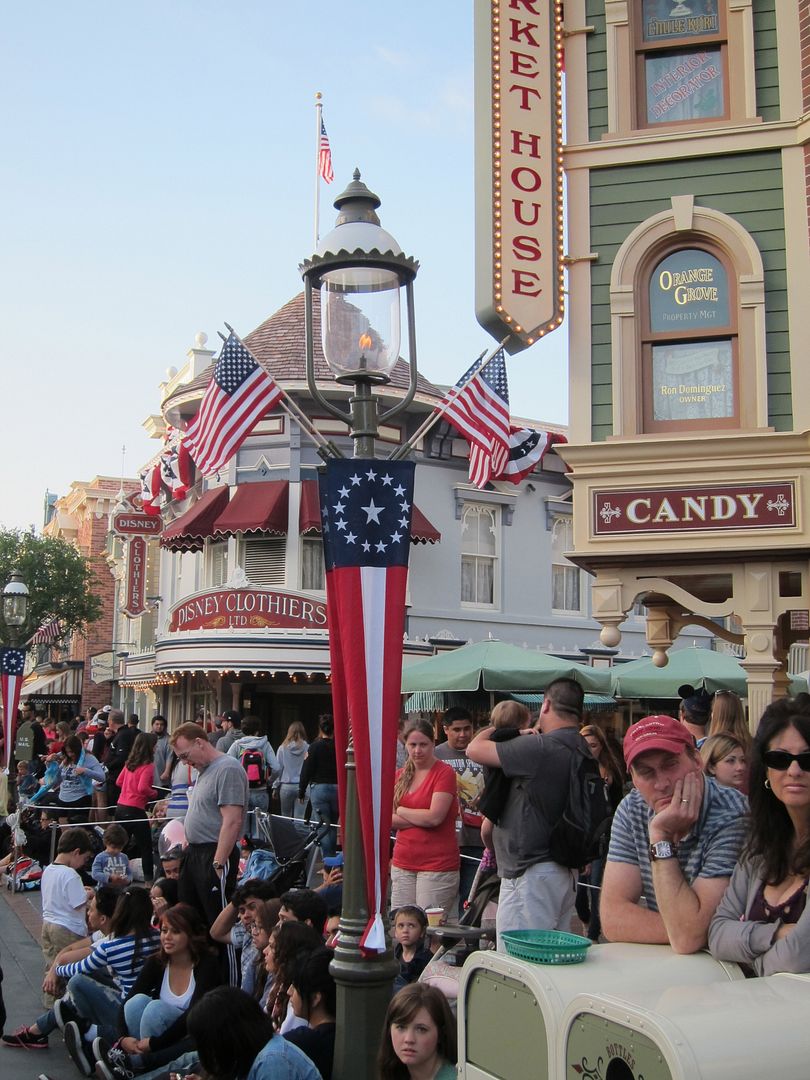 Someone had posted this photo on Instagram that morning, and we thought that these "Cheshire Tails" must be a new snack that we NEEDED to try.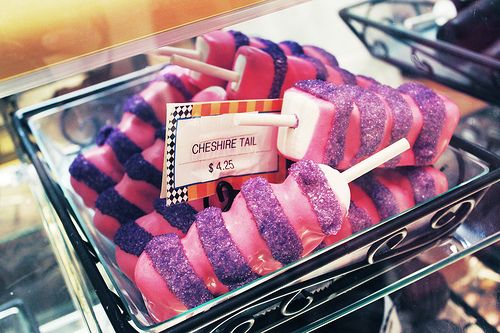 Unfortunately, when we actually got to Candy Palace, there was no such treat. I did a little quick Googling and found this was actually a treat they had several years ago and GOT RID OF. Why on earth they would get rid of a Cheshire Cat-themed snack that looks delicious is beyond me, but we were sad…
Still sad, we walked over to New Orleans Square. The line for Pirates was ridiculous, so we headed to the Haunted Mansion instead. After riding, we went through Critter Country and bought a Tigger Tail at Pooh's Corner. What can I say? We were in the mood for a tail…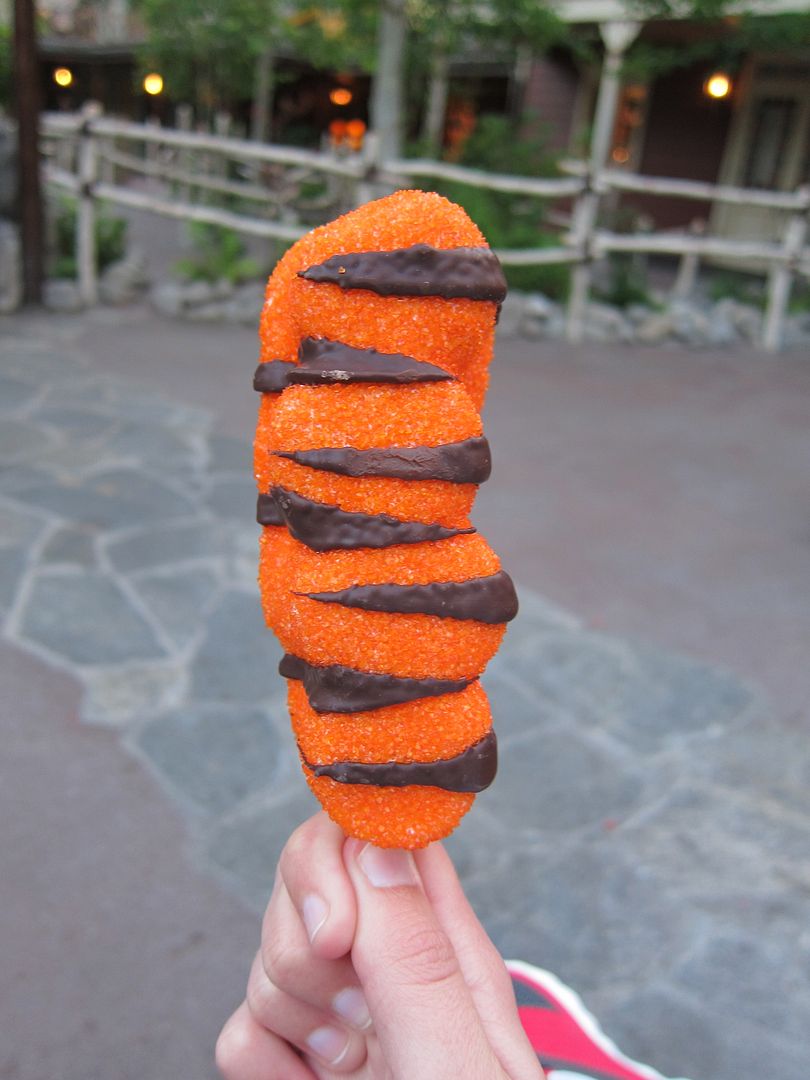 After walking to the Hungry Bear Restaurant to use the bathroom, we decided to look for any Disneyland Cats who might be in this area. We had all but given up finding one when I happened to look off the edge of the 2nd floor balcony and saw this face staring up at me.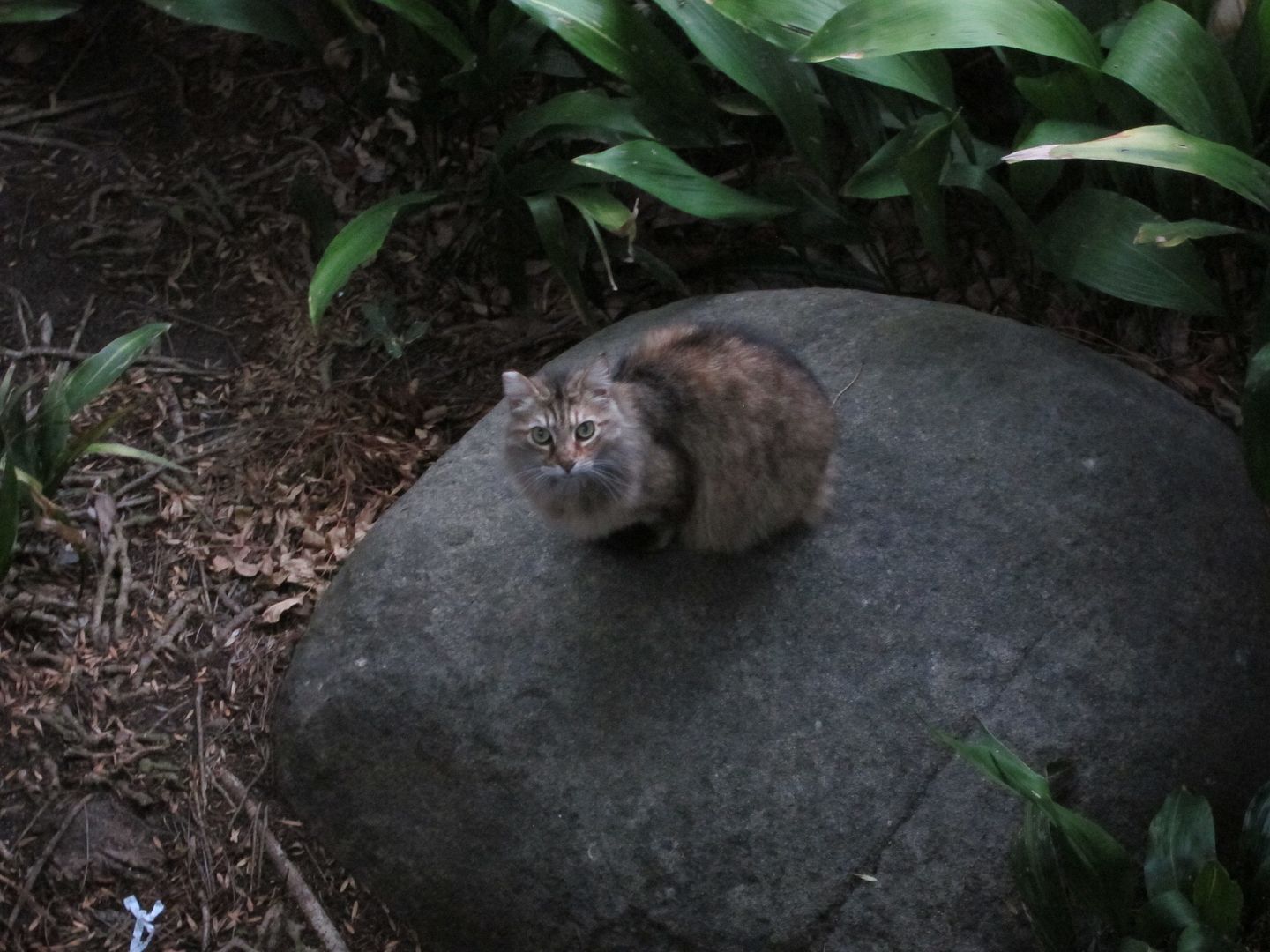 After naming him Peter (said in a British accent like how Wendy says Peter Pan's name), we watched him for several minutes.
Leaving Critter Country, we headed back to New Orleans Square, and now the line for Pirates was quite manageable. I tried to take a picture of the dog with the keys, but since I refuse to turn on the flash when riding Pirates, it didn't come out great…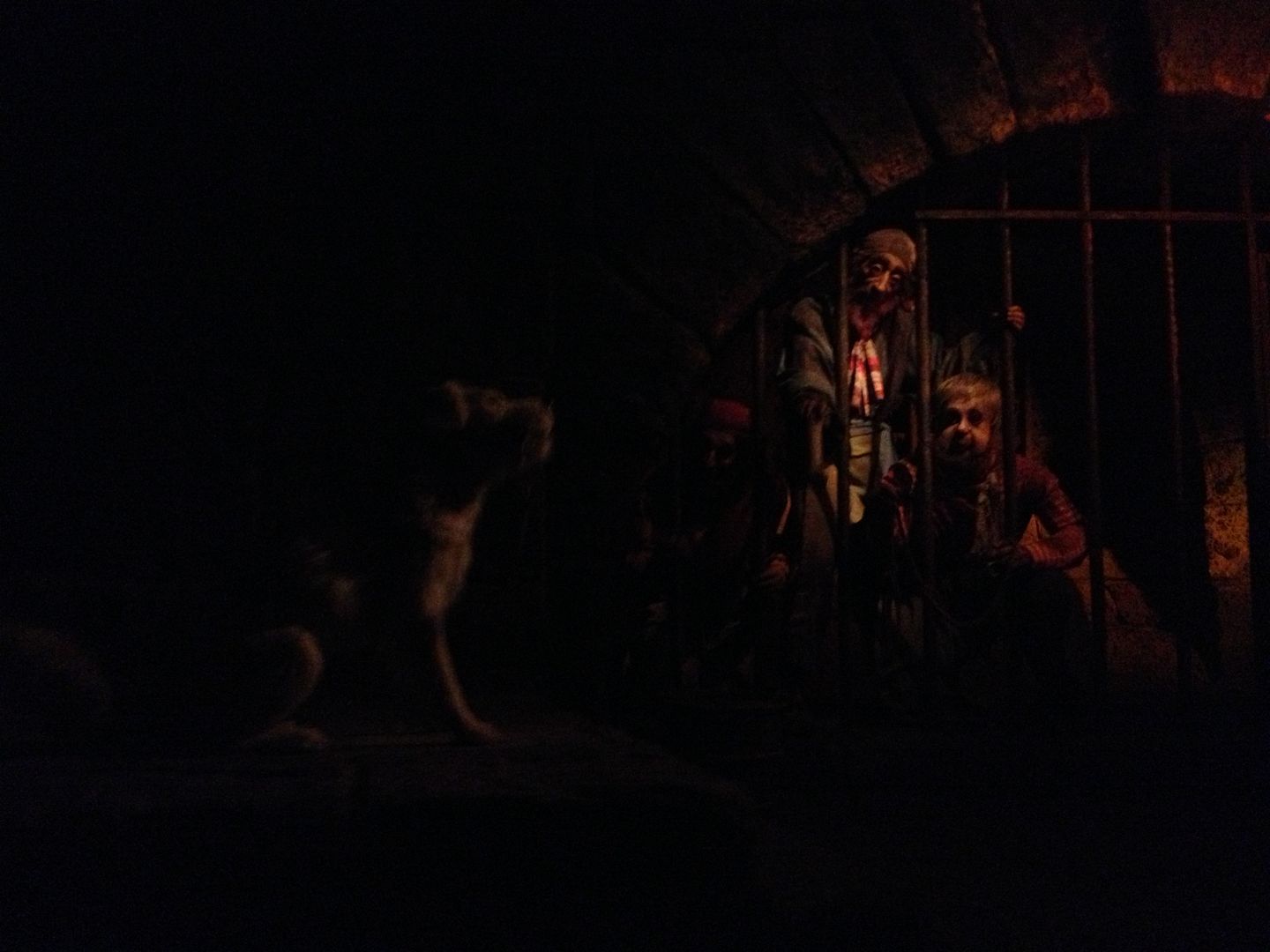 Hopping briefly to DCA, we noticed how quickly the park was filling up with the Grad Nite crowds. I stopped to take a quick picture of all the festive patriotic bunting adorning Buena Vista Street.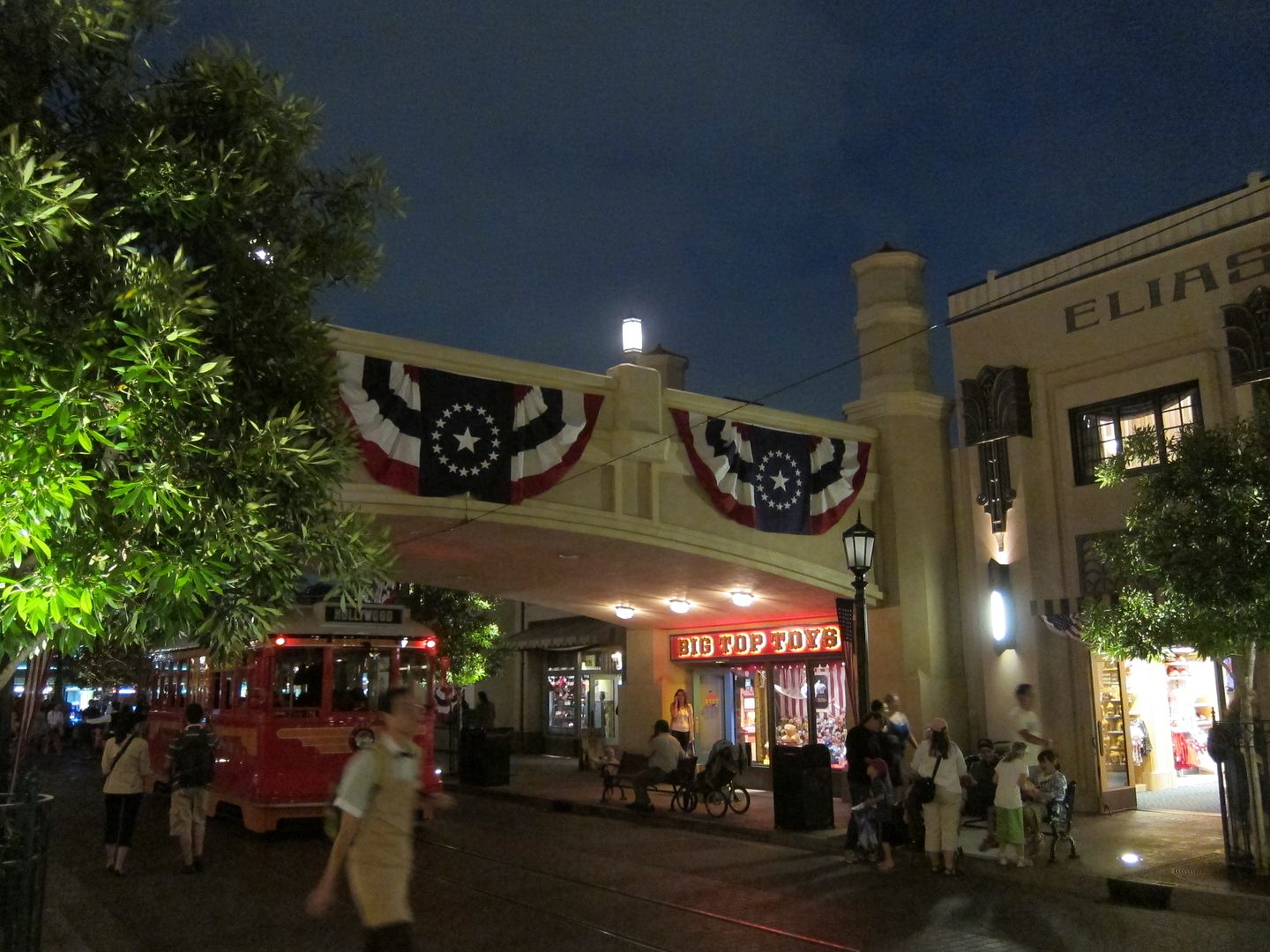 We headed to Condor Flats to ride Soarin' Over California. We were worried because our ride was packed with grads who were being loud and raucous on the ground, but since we were above them on the ride, the music mostly drowned them out.
As we exited the attraction, we looked for Francisco and found him WAY up in the tree in his usual area. I can't believe he climbed up that far, but I guess he REALLY wanted to get away from the grads…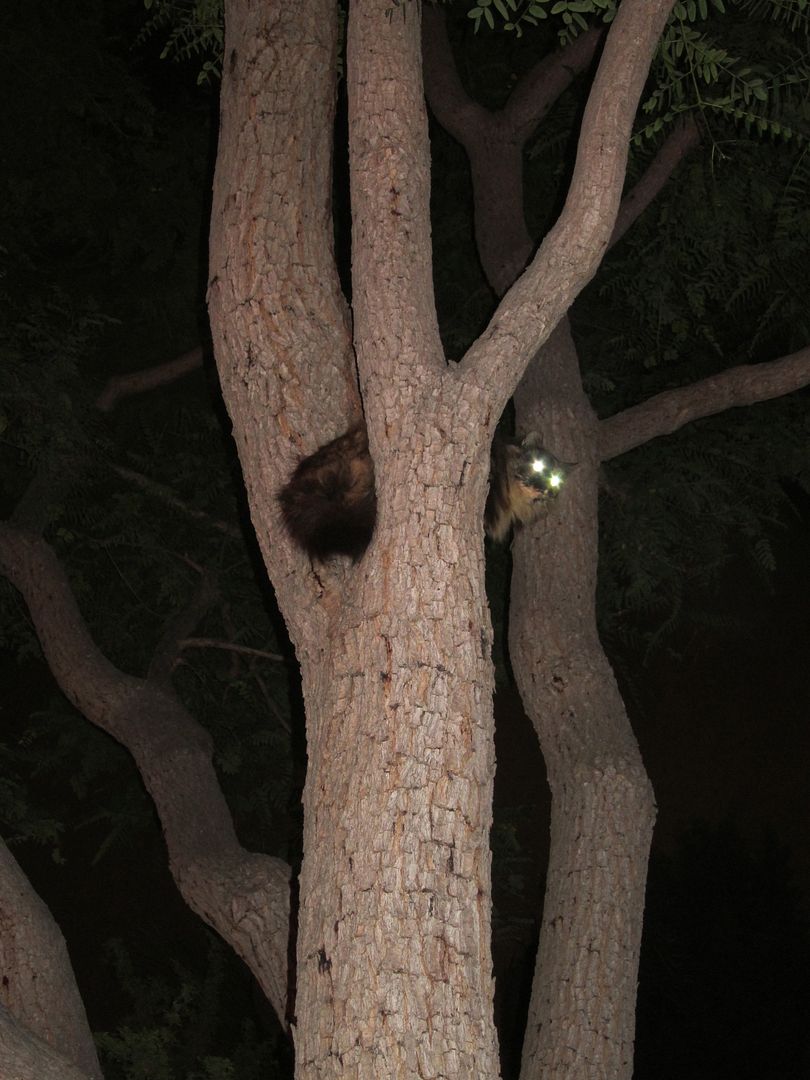 We made our way to the exit and headed home just as the parks were closing.
May 24, 2013
Now I know I said we weren't going to be able to ride attractions again until after we came back from CO, but that doesn't mean we weren't going to the parks at all on the day of the 24-Hour Monstrous All-Nighter. We absolutely had no plans to stay all night (in part because we hate crowds and in part because we would be flying out early Saturday morning), but we wanted to at least experience a little of the event.
I should point out that we were pretty nervous about getting to Disneyland in general. We had heard the stories about Leap Day 2012 and people getting stuck on the 5 freeway for four hours en route to the parks. Luckily, it seemed like most of those stories occurred later in the evening, but we wanted to arrive as early as our schedule would allow instead of taking any chances.
Tracy left work at about 2:00pm and we started heading over to Disneyland as soon as possible. When we got to the resort, Mickey and Friends was only open for Grad Nite attendees, so we had to drive across property to the other lots. They were trying to direct us to park in the Hilton lot again, but we had a hunch that Toy Story wasn't full yet. Arriving at the lot, we were correct, so we parked and took the bus to the main gates.
Heading into Disneyland, the crowds weren't anywhere near as bad as we were expecting. Yet. I took a few pictures in Town Square.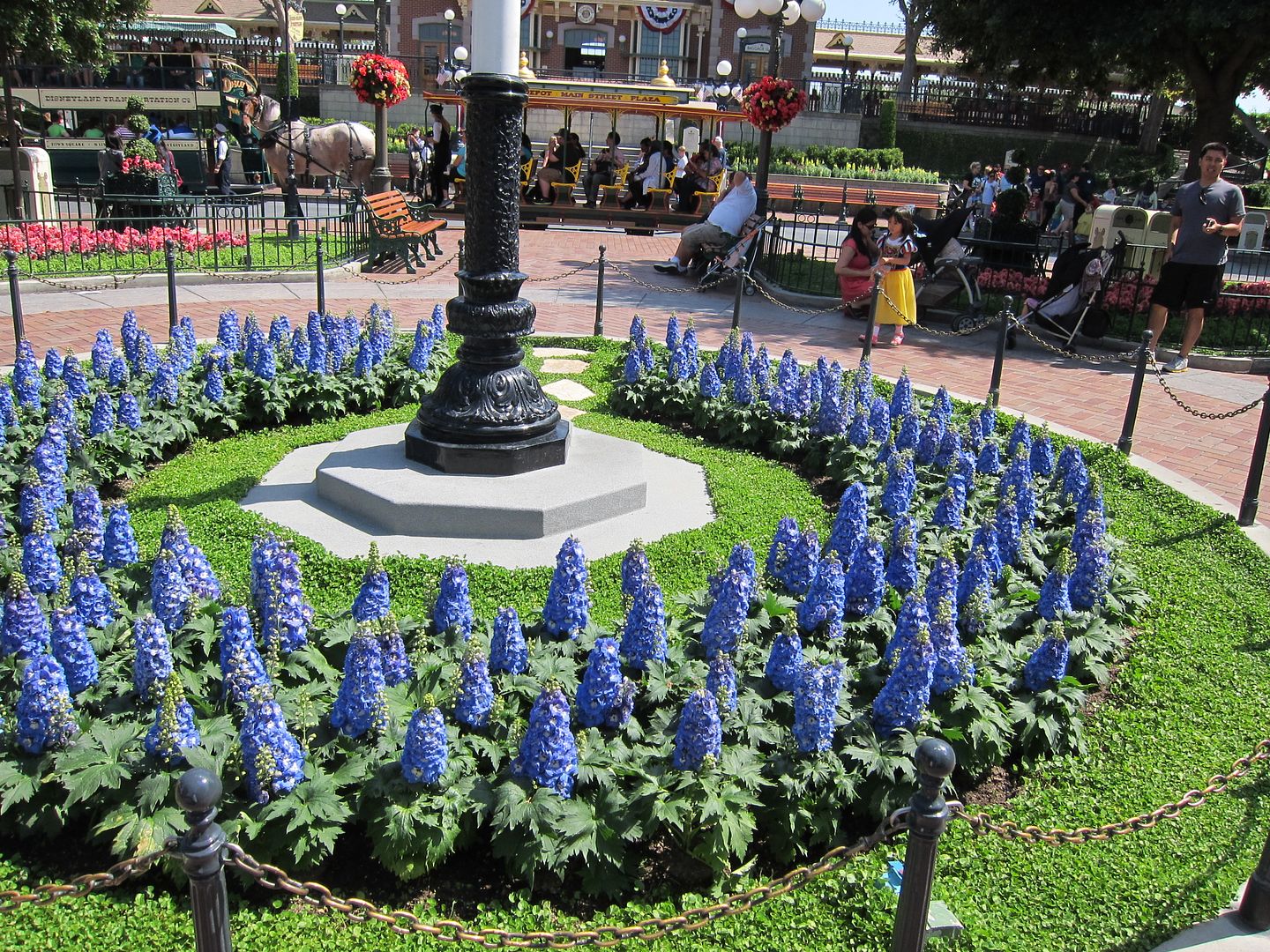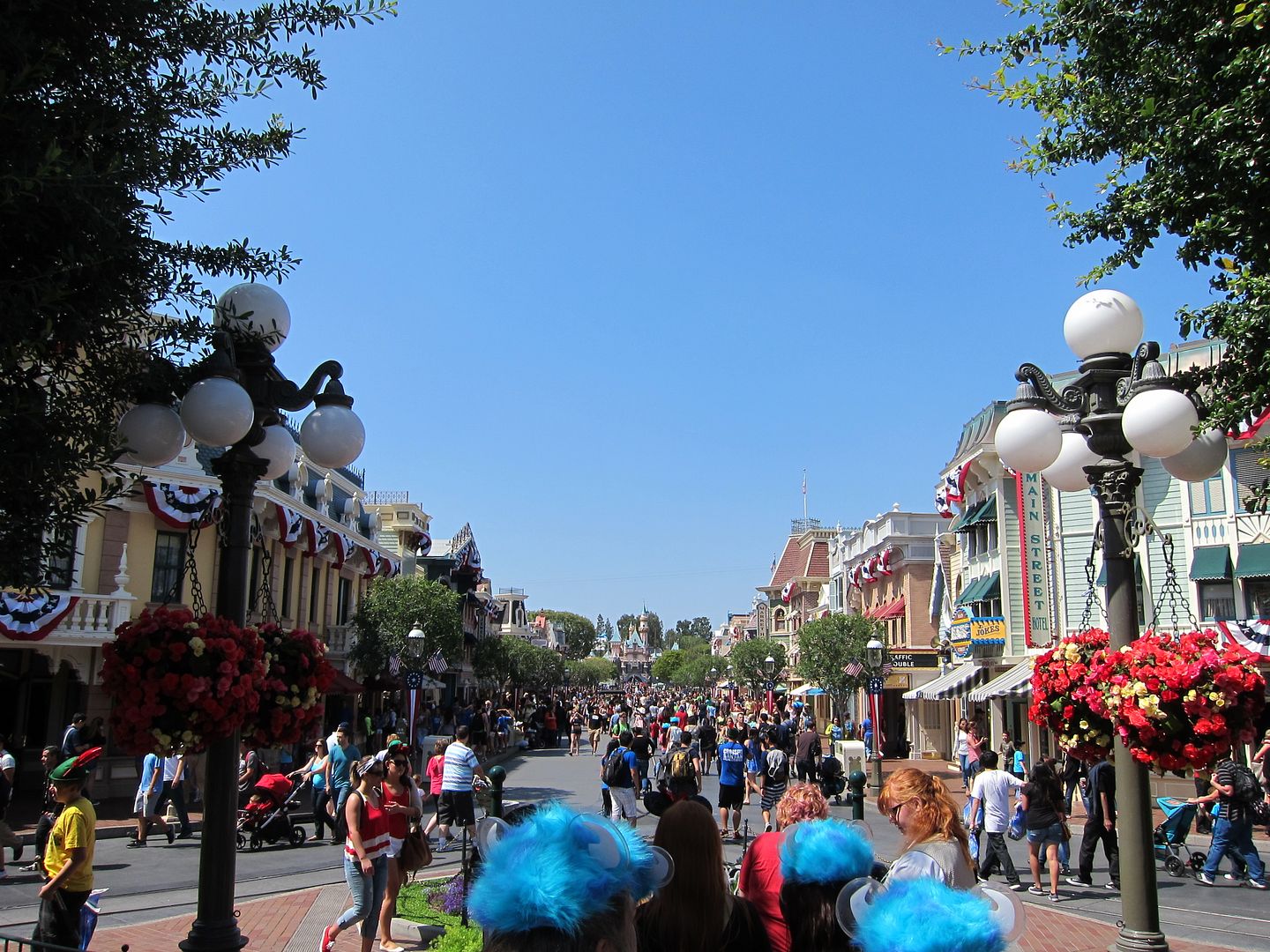 They had this photo op set up in honor of the event, so we took a picture with it.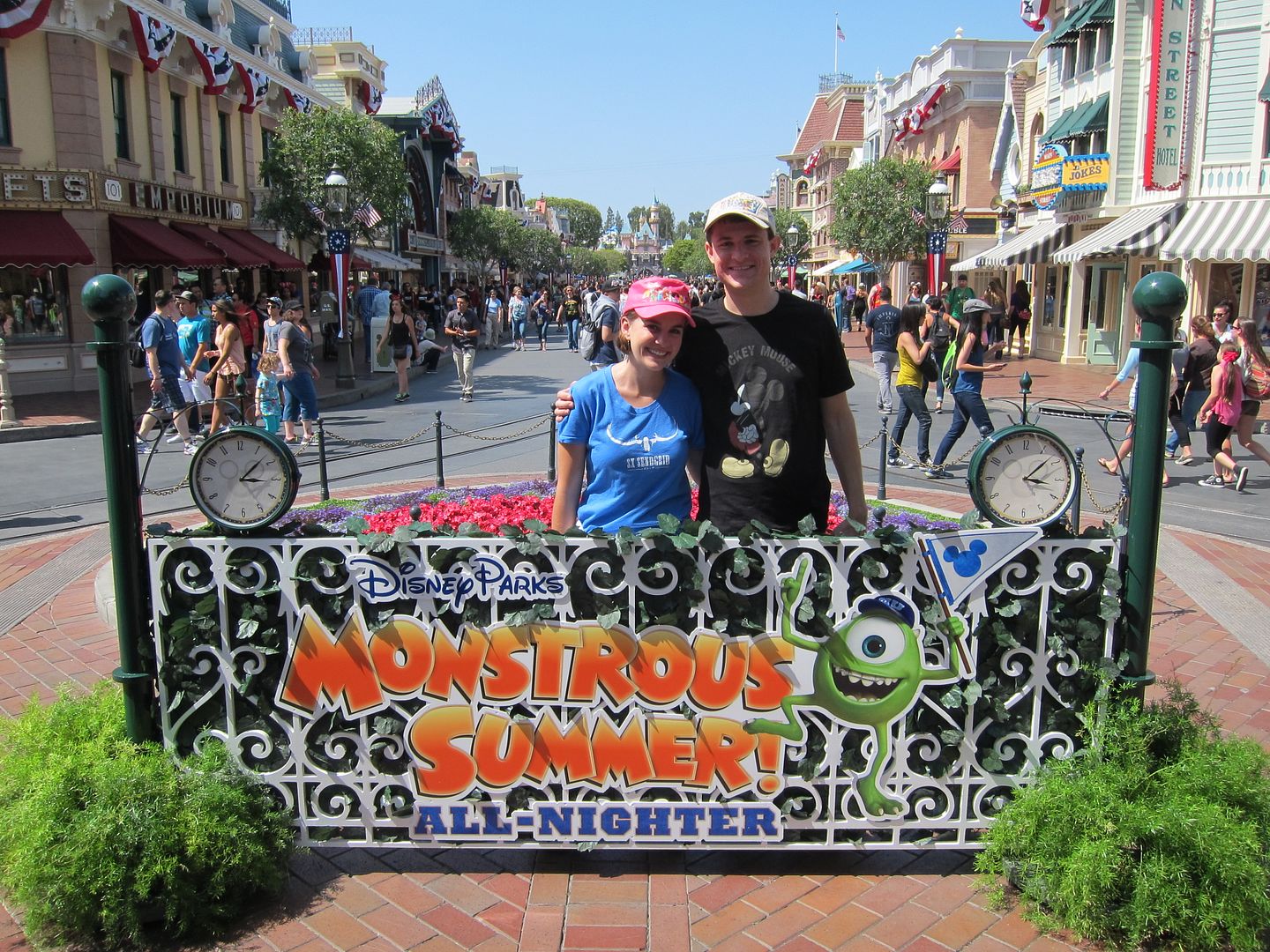 We decided to look around at all the event merchandise they had out for the day. There were several things that were devoted to the All-Nighter and some that were just devoted to Monsters University in general.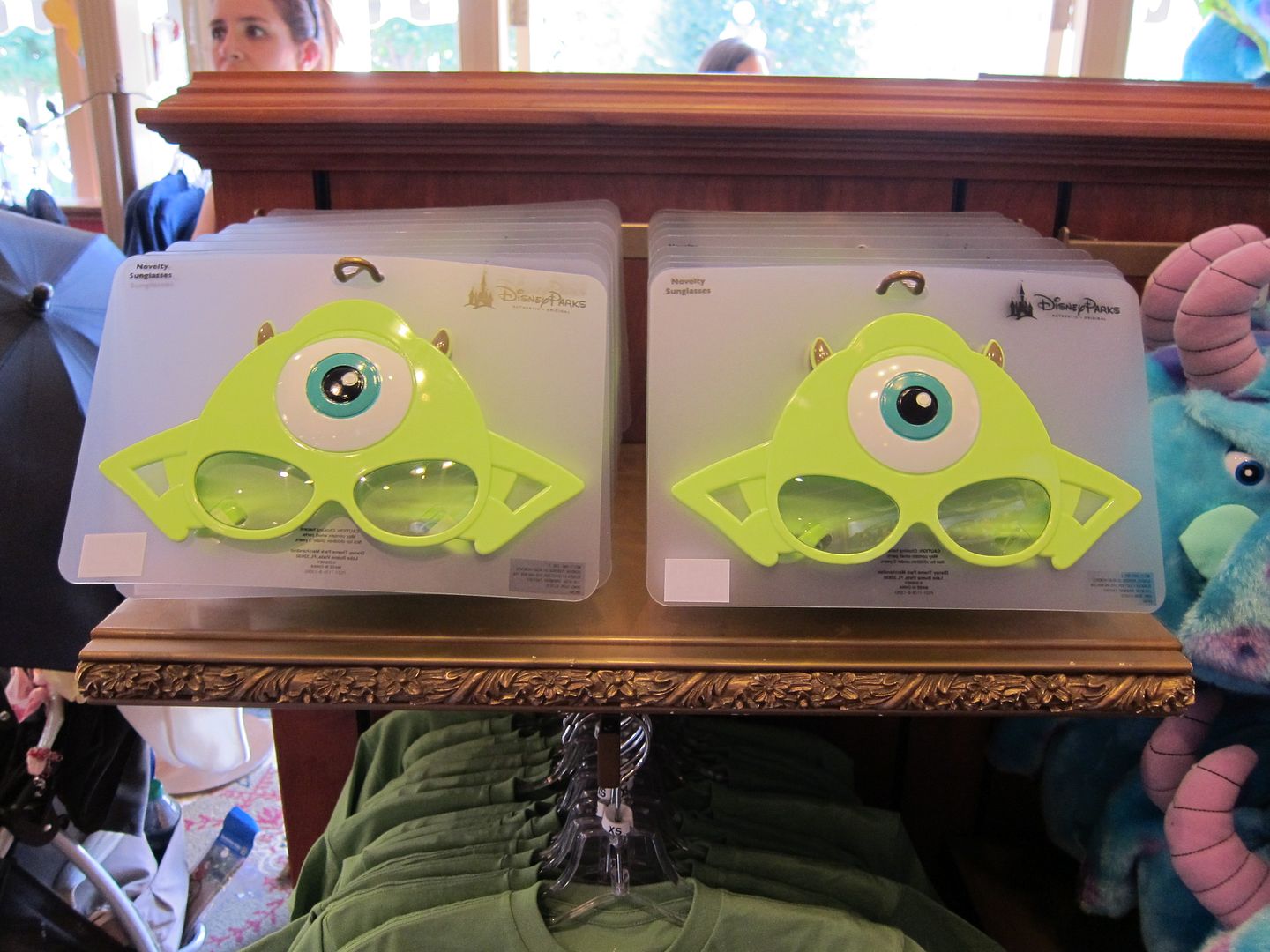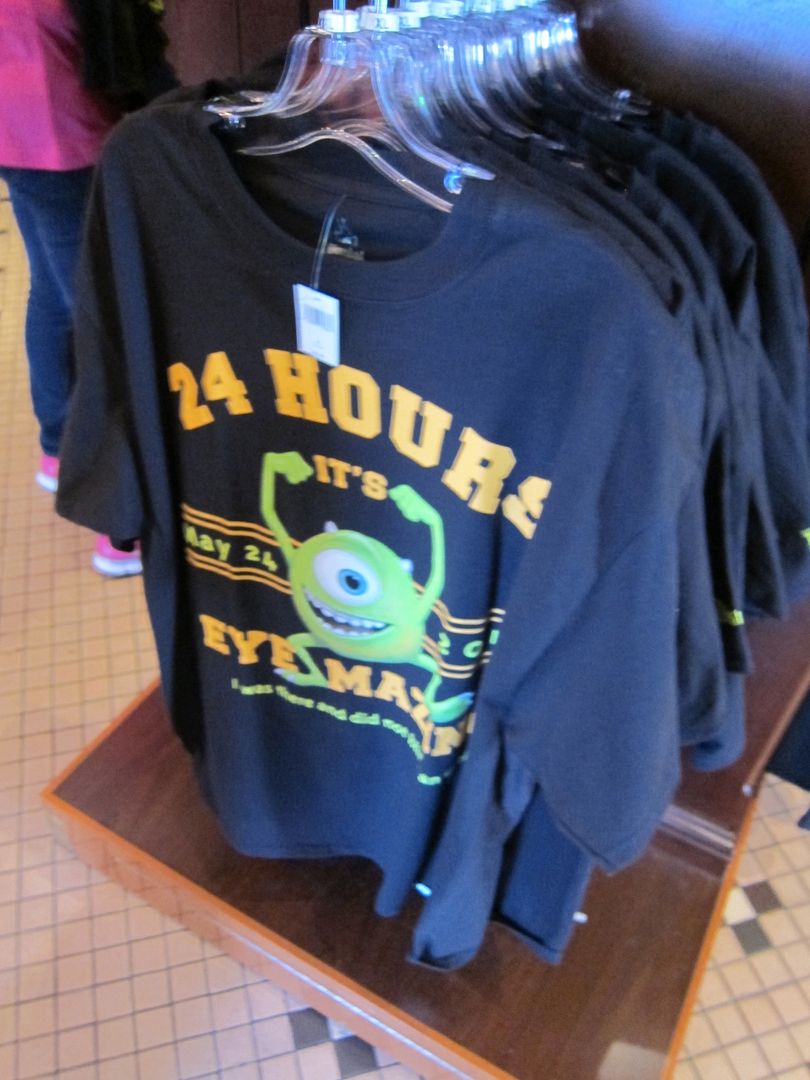 We were looking for something cheap to commemorate the day—a limited-edition pin would have been ideal—but all the merchandise was expensive, so we gave up. We went and sat on our porch for a while because it was remarkably empty.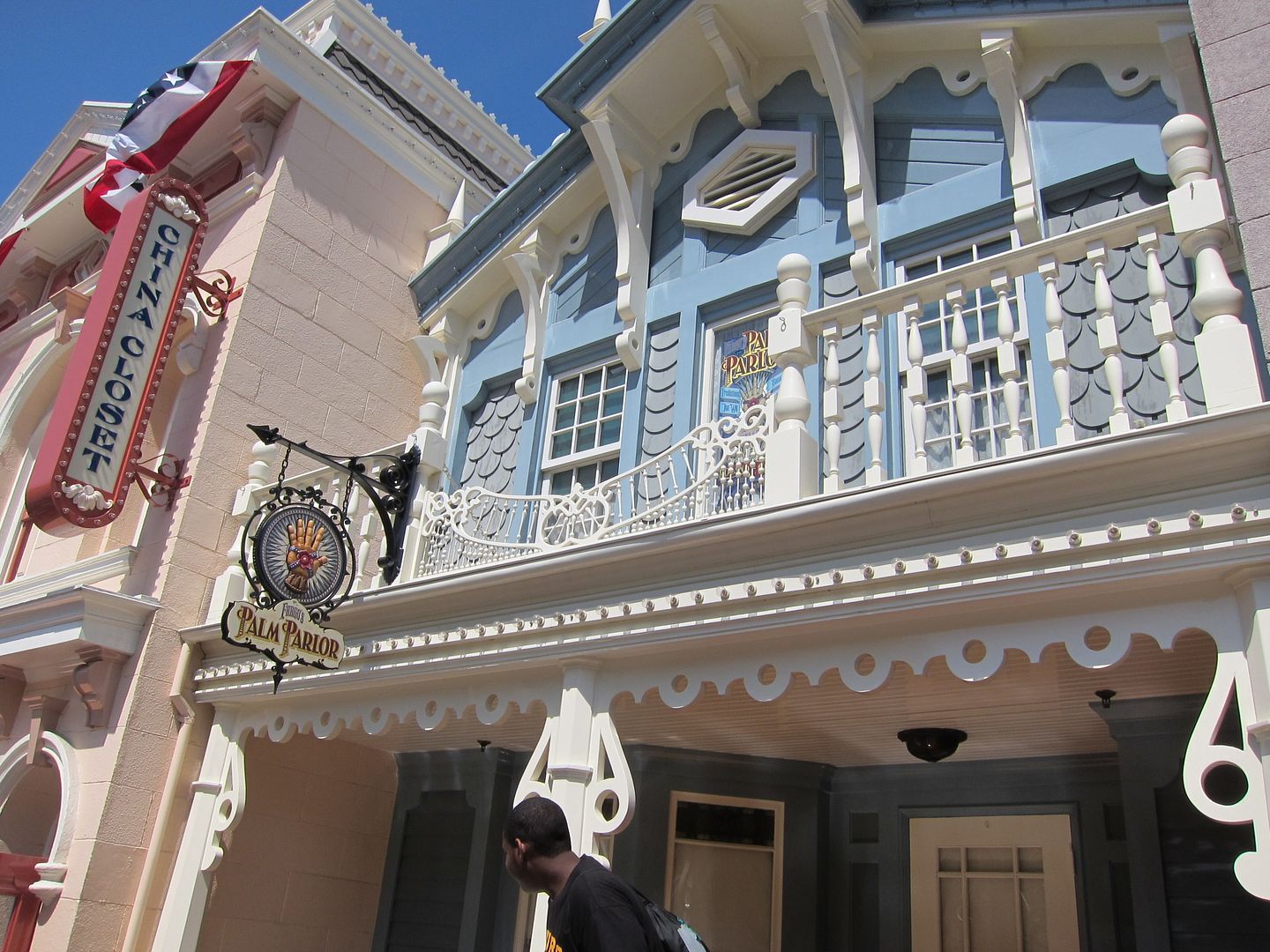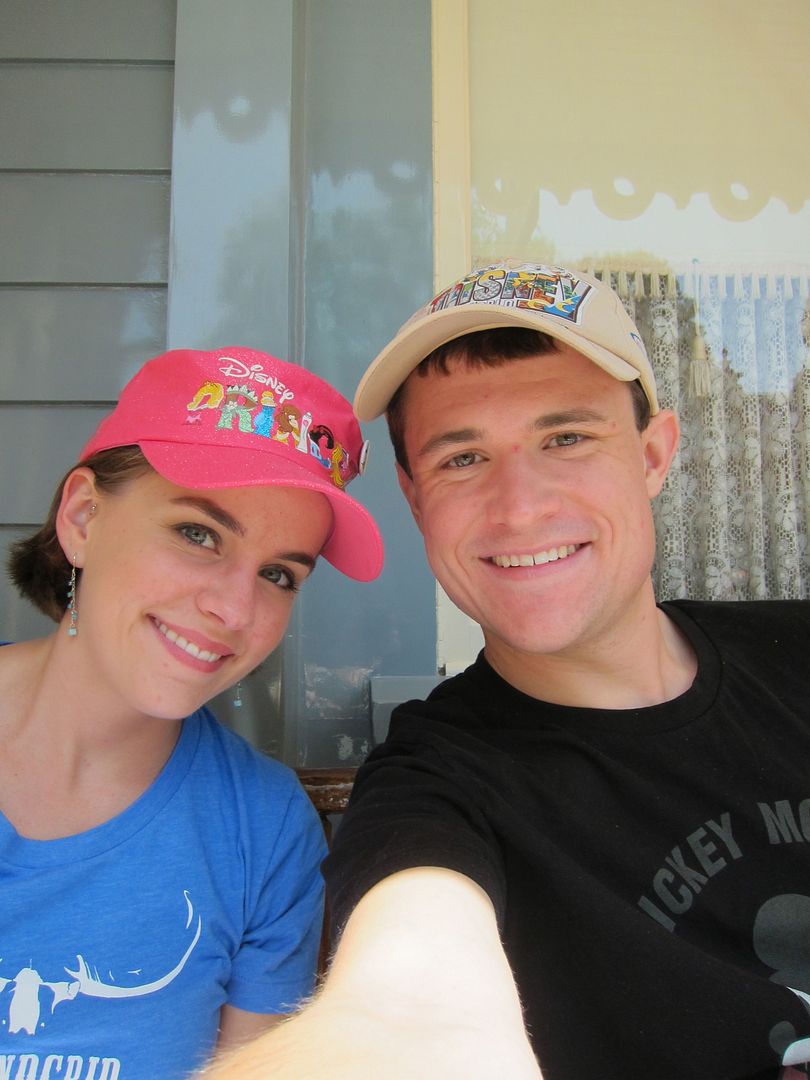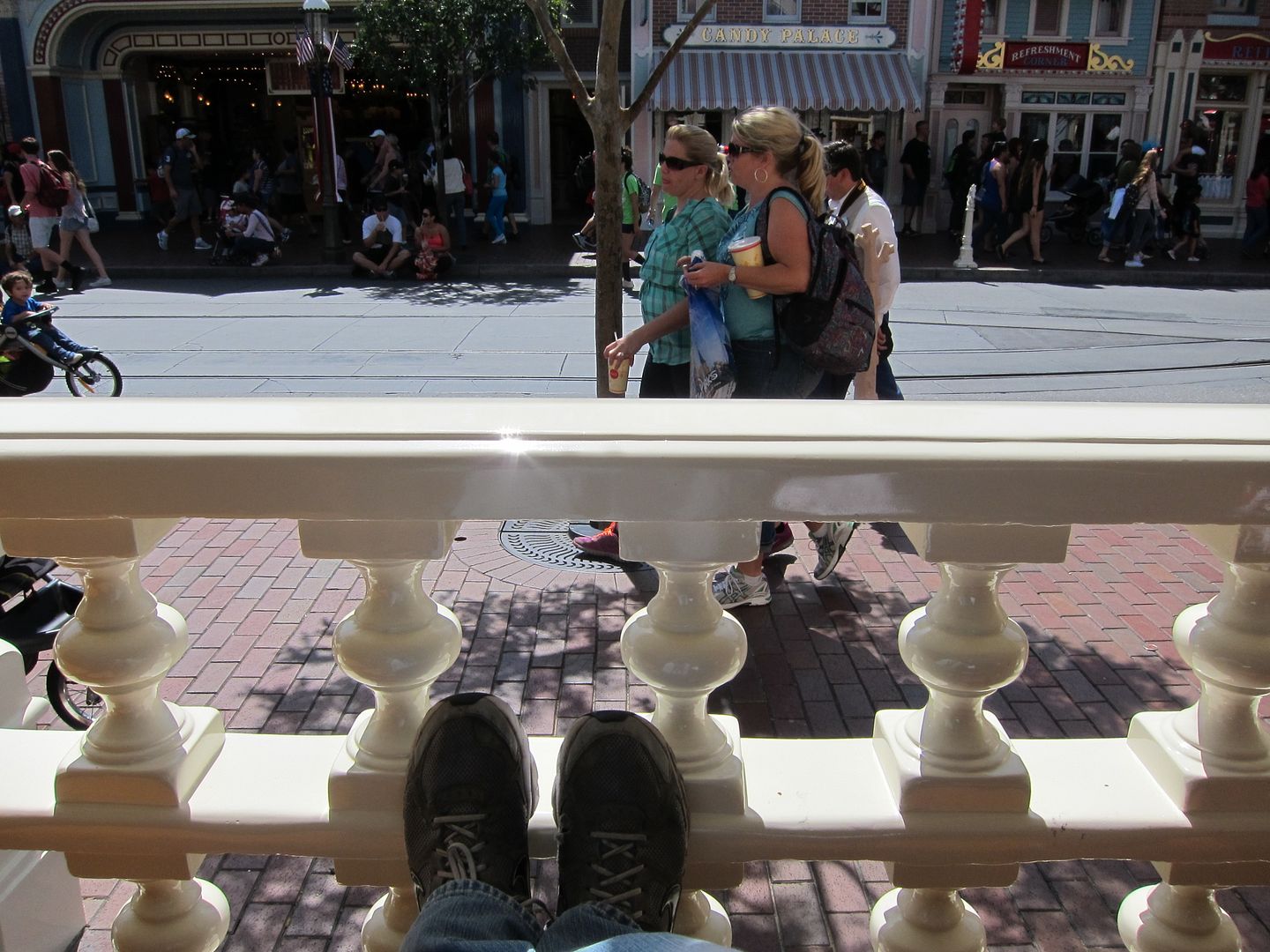 After sitting for a while, we got thirsty, so we went to the Refreshment Corner to get some water. Mary Poppins was there, doing her meet and greet with Bert, so I decided to take a picture with her.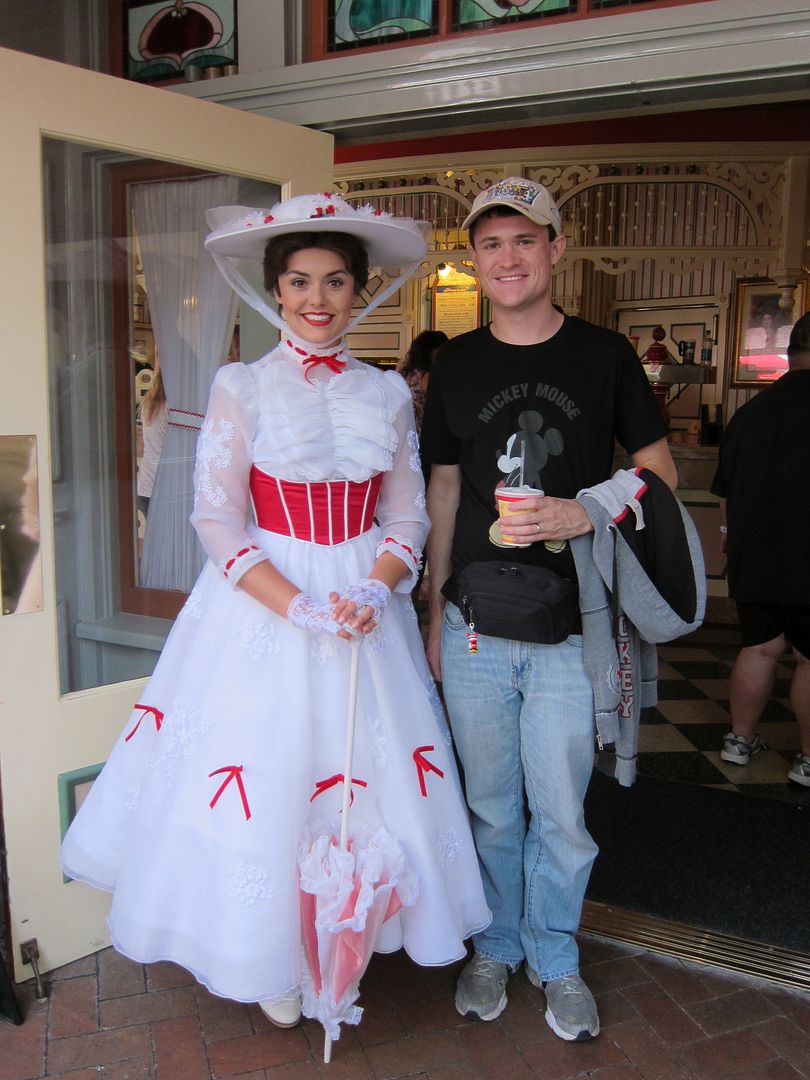 We enjoyed our water while watching the crowds beginning to fill up the hub. I think we arrived right before the rush because it was just starting to get busy at this point.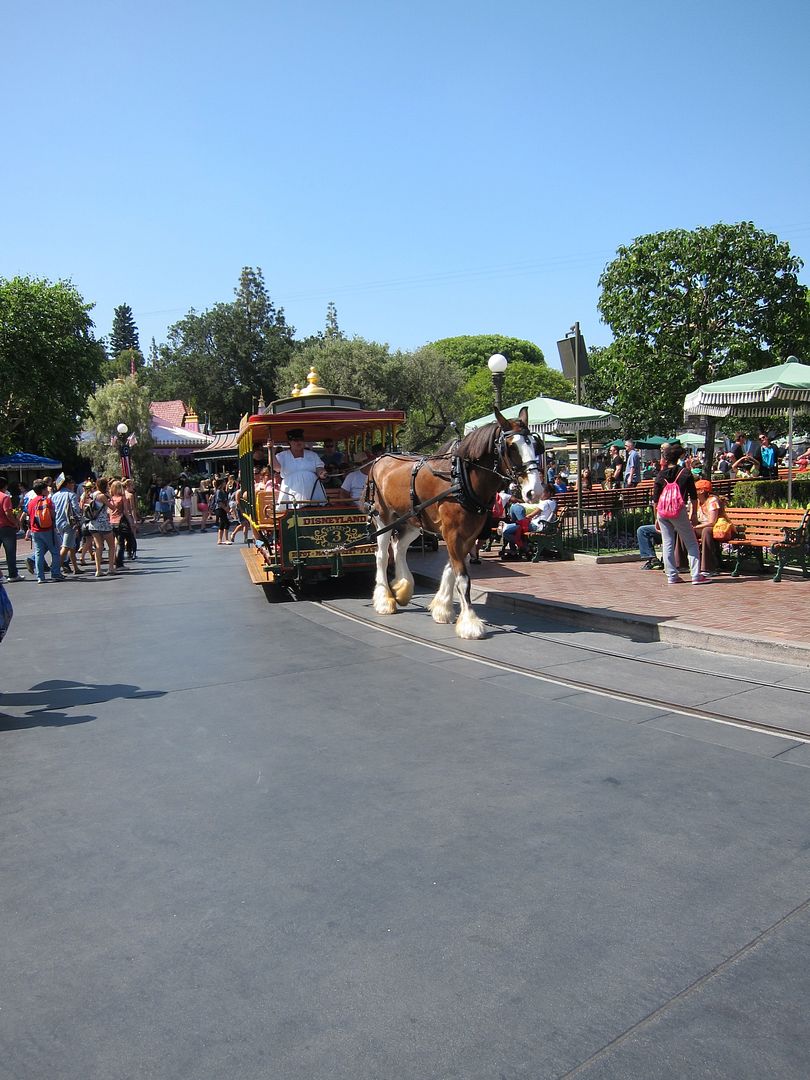 Previous Post | Next Post
Table of Contents
Follow



Share