Chapter 69
So Long, Farewell
---
Previous Post | Next Post
Table of Contents
After we got done with Toy Story, we noticed how foggy it had gotten since we had gone in.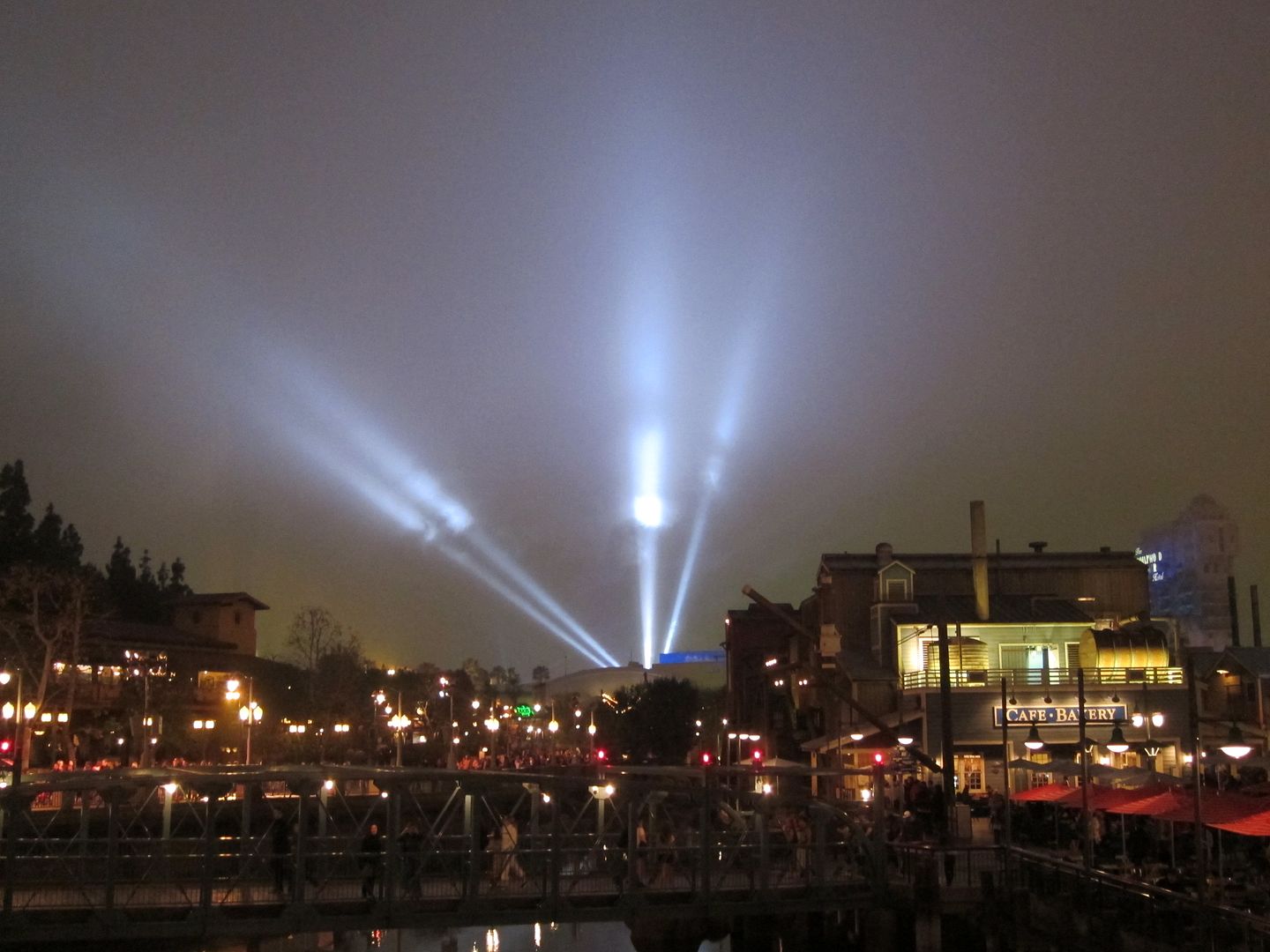 It made the park look really cool and different than I've ever seen it before.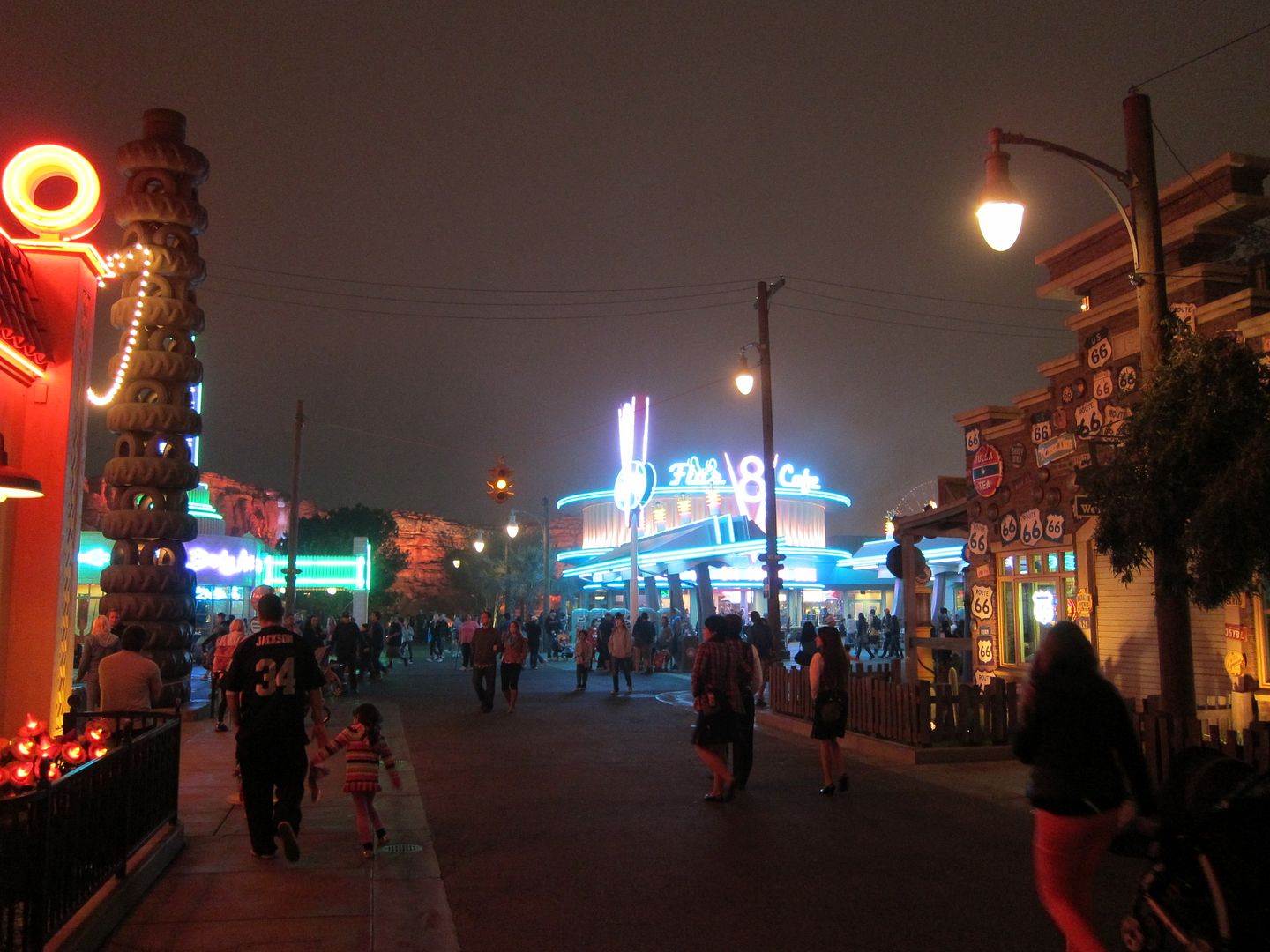 I thought it would be fun to take a picture of the Tower of Terror looming in the fog, but it didn't turn out quite as cool as I hoped it would because of all the crisscrossing cables from the trolleys.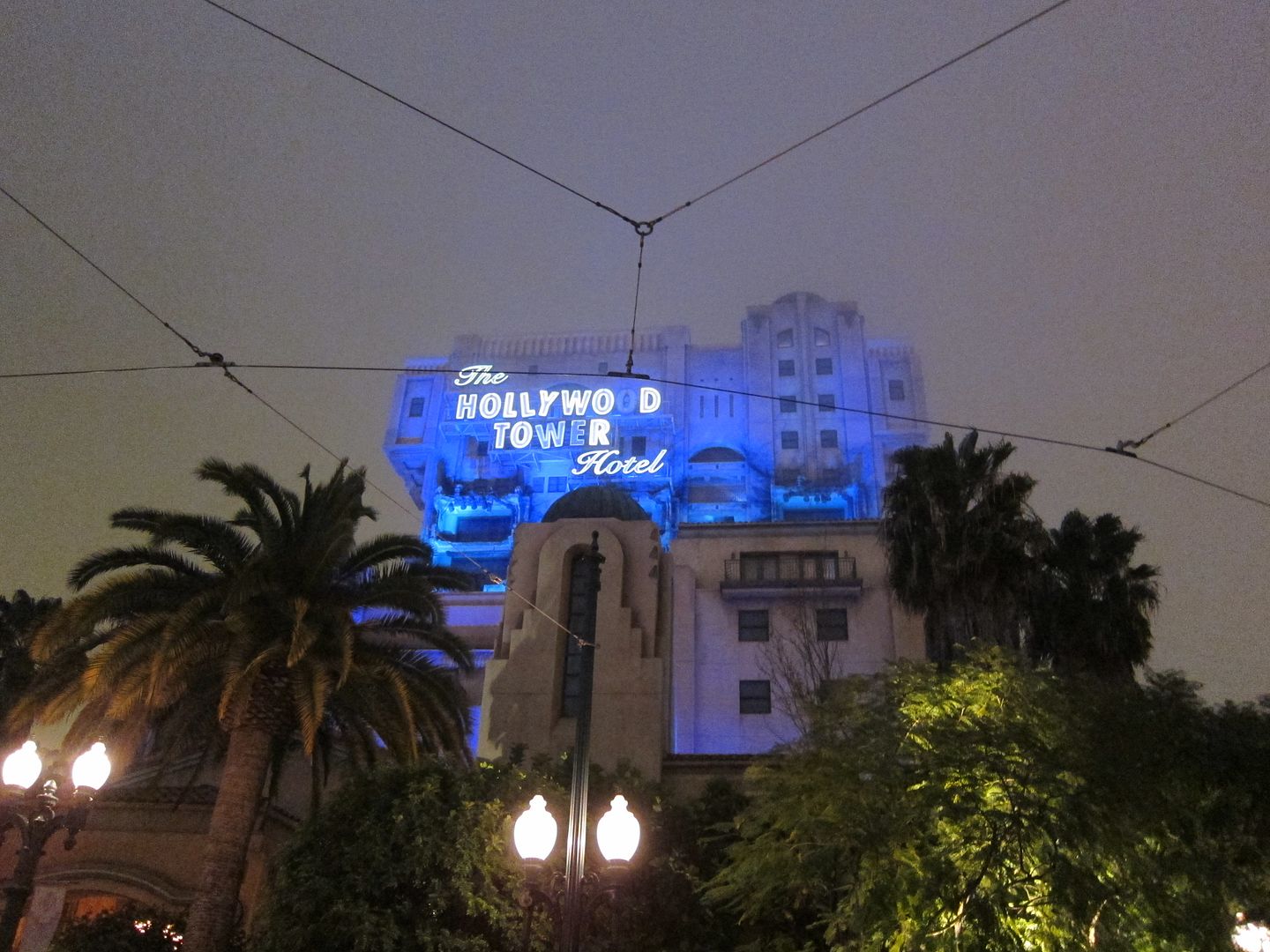 By now, it was time to go back to Radiator Springs, so we made our way through the fog in that direction. While in the queue, I noticed this sign that I'd never seen before, and it made me laugh.
We got Ramone's side of the ride (which usually means you win), but we still lost.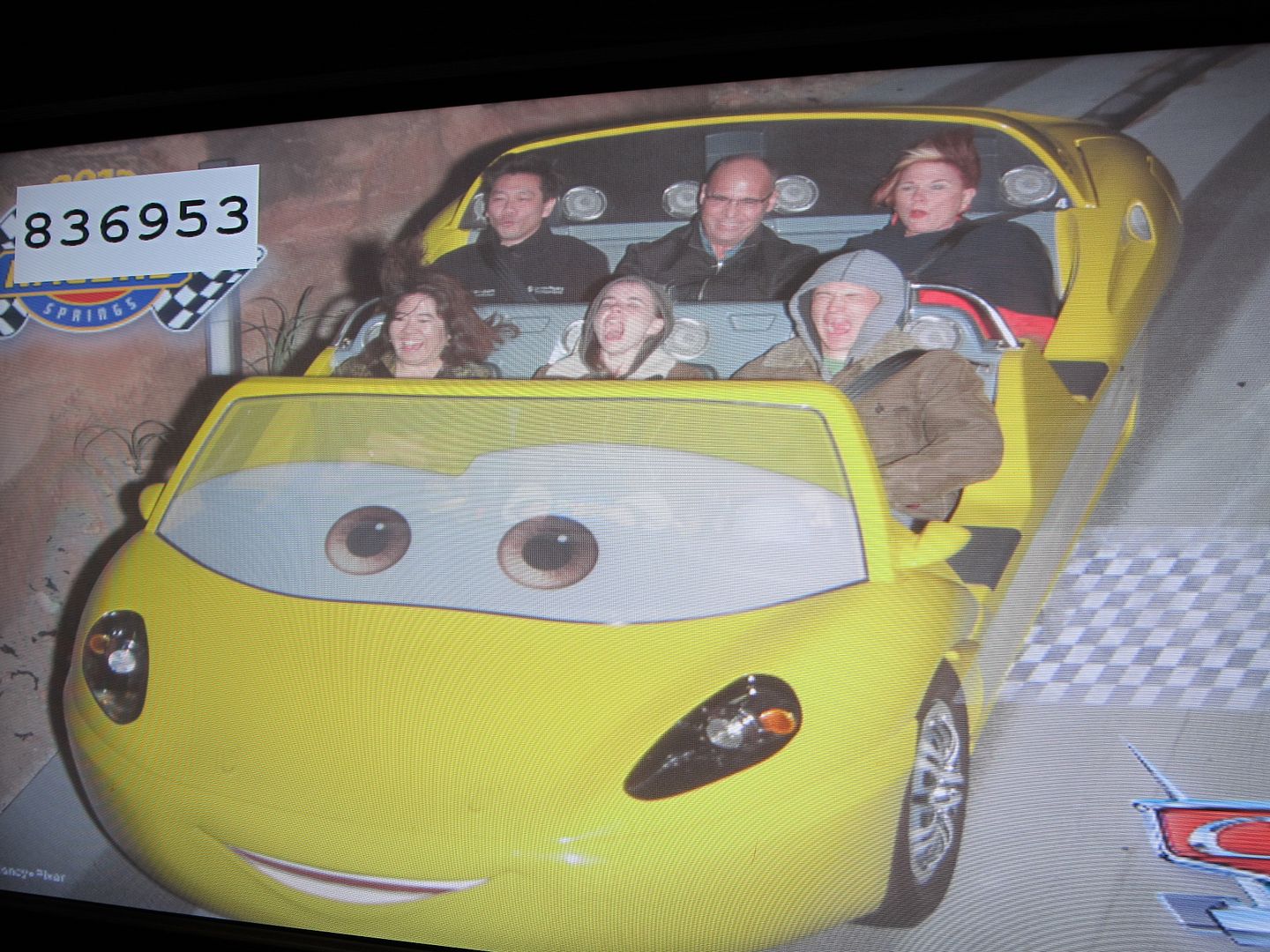 Now it was time for our Animation Academy session, so we booked it back to Hollywoodland.
Finally getting to draw the infamous kitty, here's how they turned out.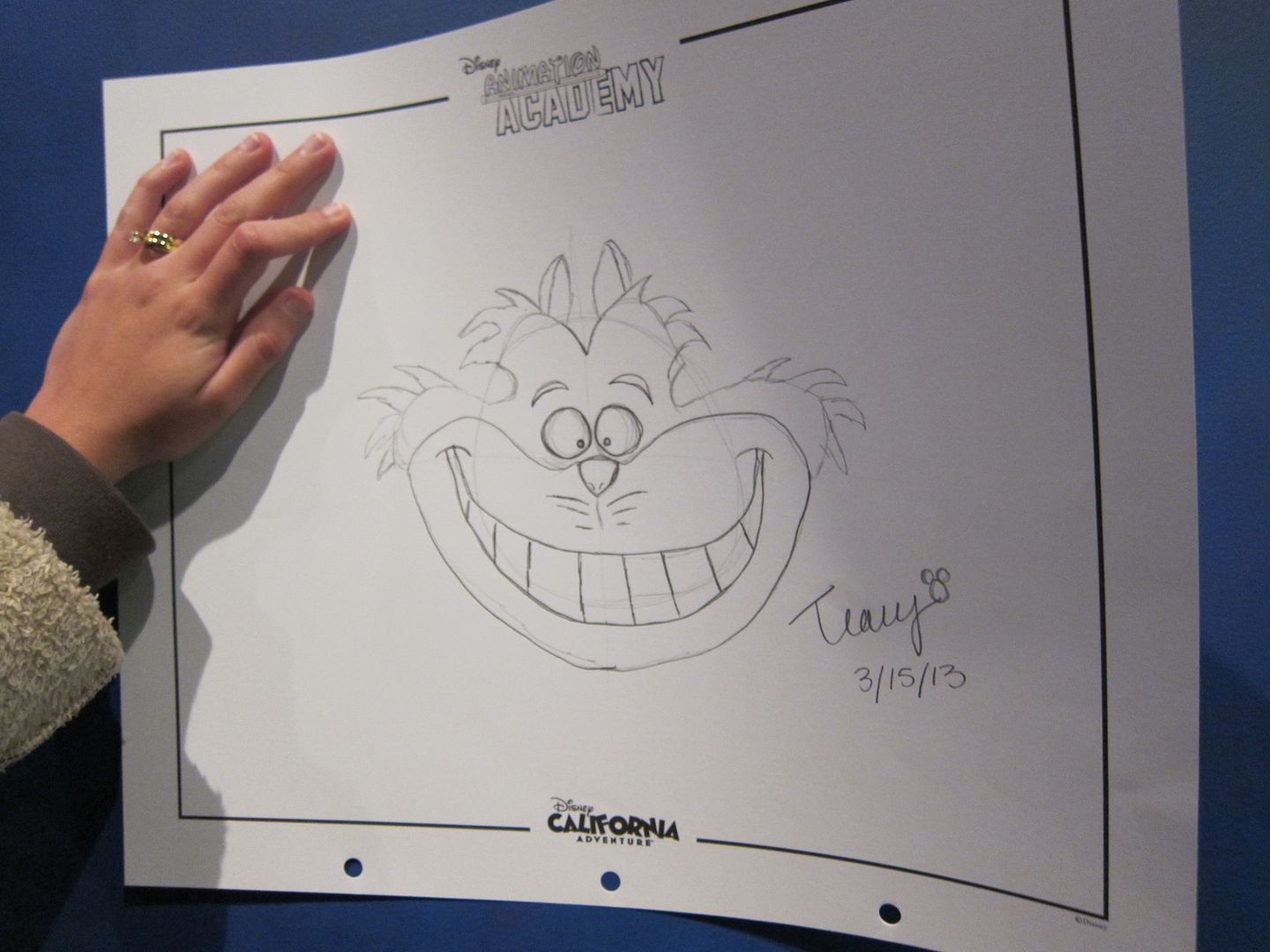 It was getting late at this point, but we were hungry for dessert (and knew what we wanted), so we hopped back to Disneyland.
The Matterhorn Macaroons available at Jolly Holiday had been taunting us for a while now, and we finally got one.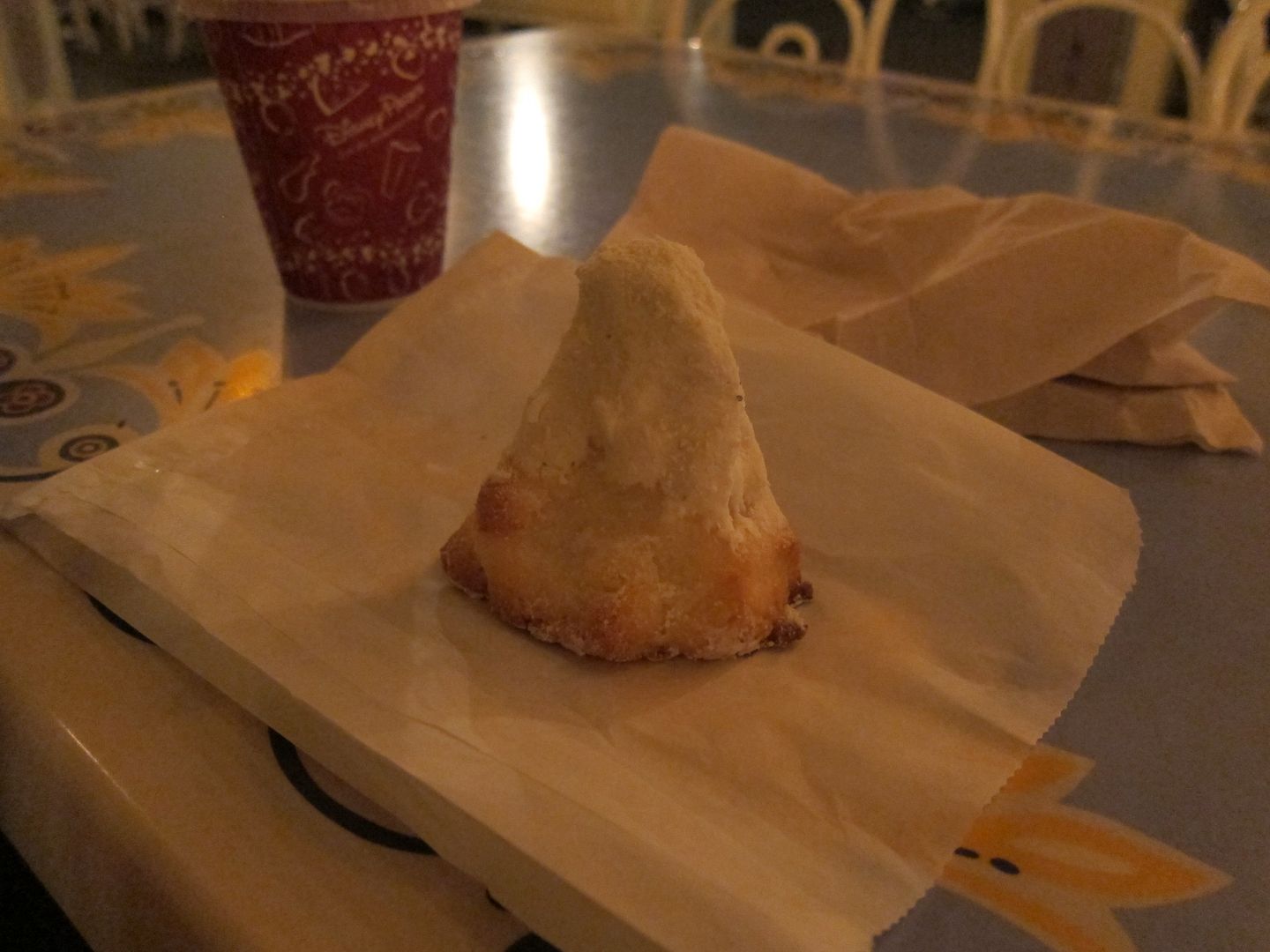 Not only are these cheap, but they are also delicious. And they're very dense, so we were quite satisfied just splitting one.
It should have been time to leave since we were getting tired, but I was still jonesing to ride Pirates. We went back to New Orleans Square and finally found a manageable line. As we exited from the ride, the Fantasmic! finale was going on (with the characters dancing on the island), so we watched until it ended and then went home.
March 16-18, 2013
Back in real life, we had gotten some good news earlier in the week! After (literally) SEVEN interviews, Tracy had finally been offered the job at CoolTech. They were going to start her as an hourly employee, but she would be working fulltime, and we would finally stop having to worry about whether we would be able to pay our bills. I was still unemployed for the moment, but we'll get to more on that later.
They wanted Tracy to start work on the 25th, which was perfect for us because it meant we would have one last full week of freedom before we went into the 9 to 5 grind. Of course, as I'm sure you would predict, we planned to spend most of that time at Disneyland.
On Saturday, however, we had other plans. With the good comes the "bad" (though it really wasn't bad, per say). We had come to Steve's last weekend living in L.A. before he made the big move to St. Louis. We drove up to meet up with him one last time before he left, and we arrived in Malibu to go to Malibu Seafood—one of his favorite haunts.
Apparently when it's clear outside, this restaurant has gorgeous views. Unfortunately, we happened to choose a day when the morning clouds weren't burning off by lunchtime.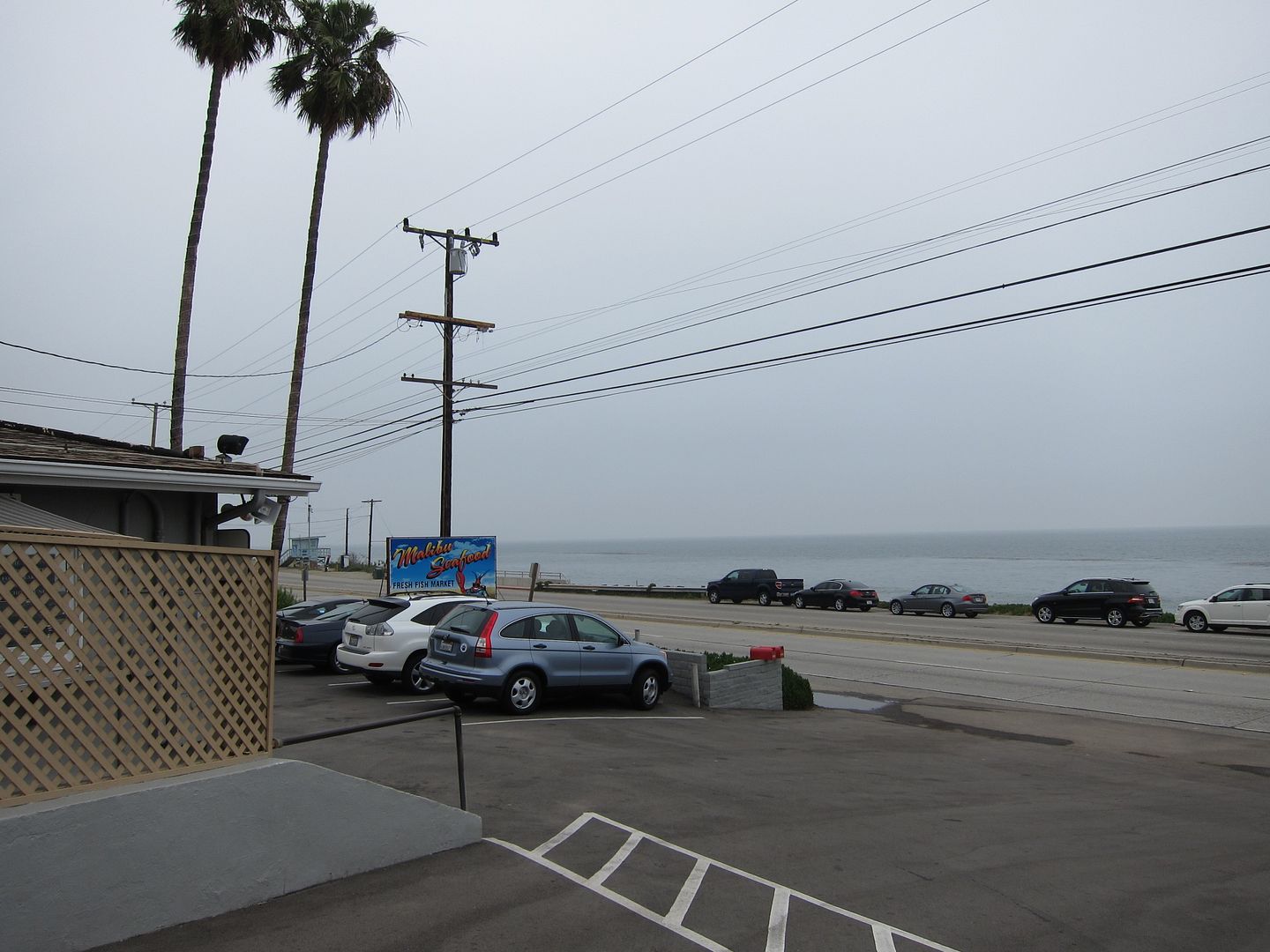 The view was still pretty, but in a different sort of way.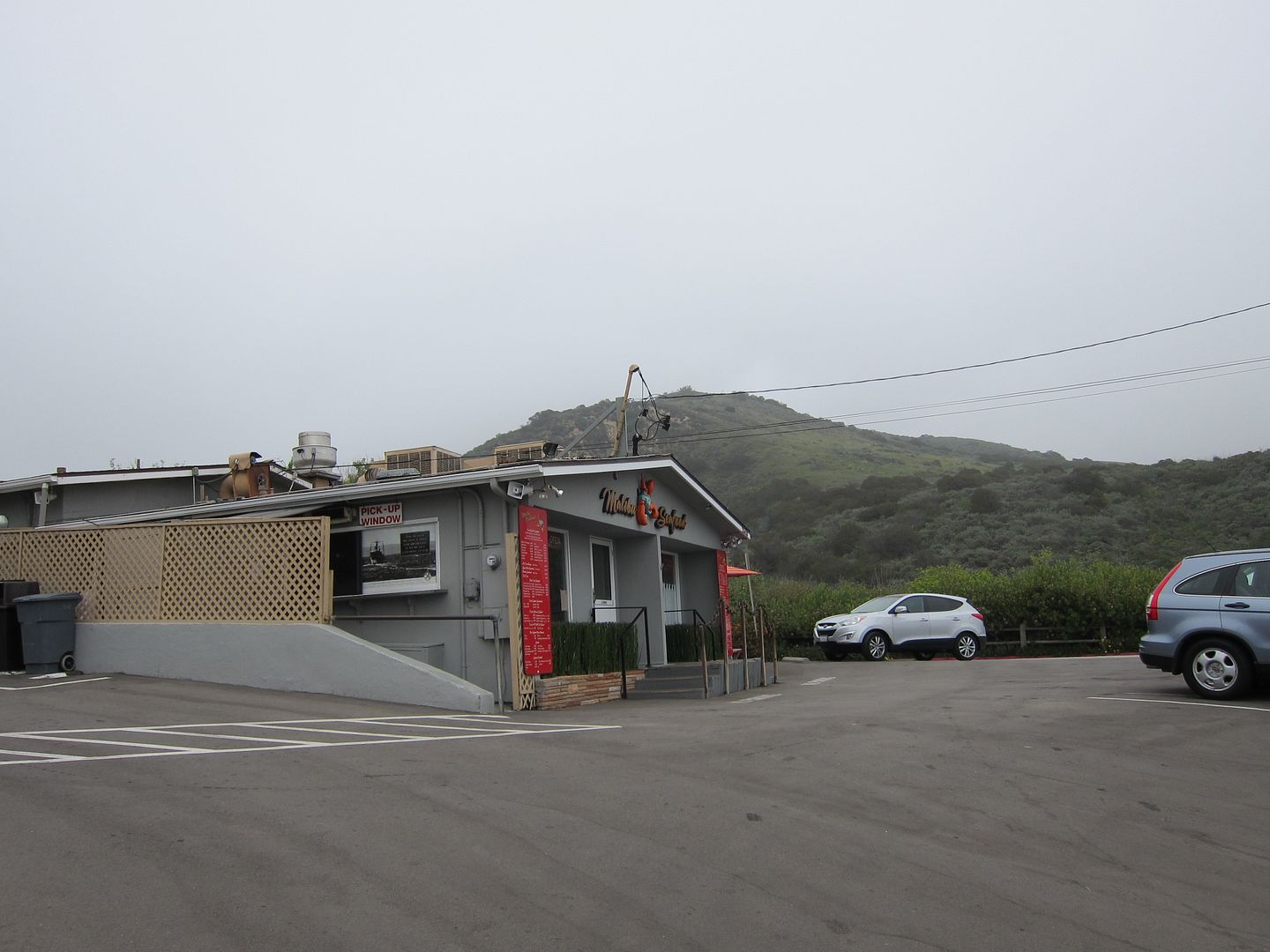 We enjoyed our food here (I got fresh shrimp and Tracy had the fish and chips). Unfortunately, it was also a little chilly on the cloudy coastline, so we didn't stay there too long.
Instead, we drove over to another of Steve's favorite places around that area—Malibu Lagoon State Beach. Again, this was supposed to usually be a beautiful place to visit, but they had just started a MAJOR renovation project, so much of it was under construction.
We did get to see this bird who looked like an old man.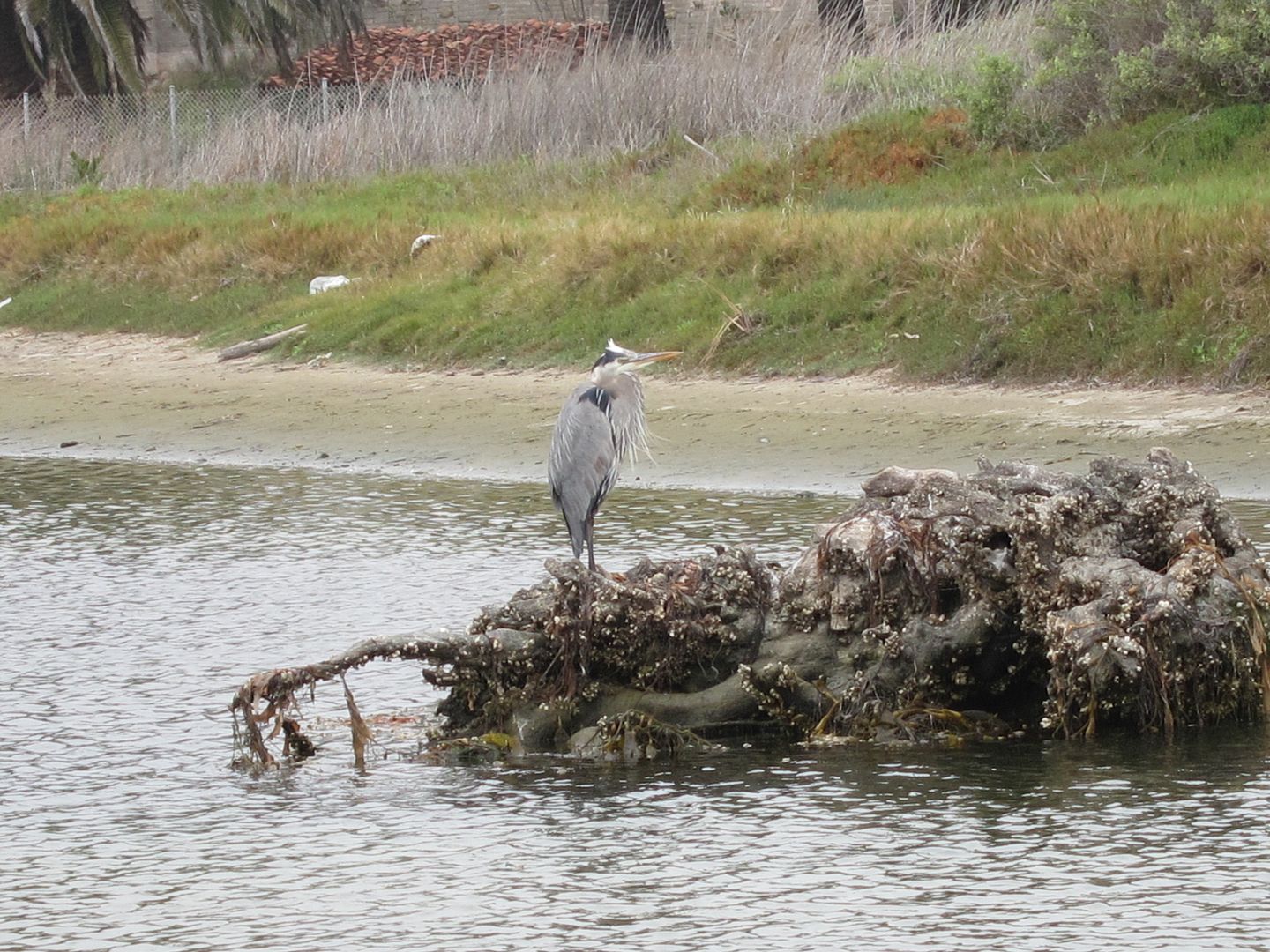 And there were even some surfers trying to catch a few waves.
Since the conditions really weren't ideal to be enjoying this spot today, we didn't stay for too long. Steve had to get home to pack and we decided to head back to O.C., so we bade him safe travels and returned home.
Driving back, we passed Topanga Canyon, which made us pretty excited since we were HUGE Boy Meets World fans growing up.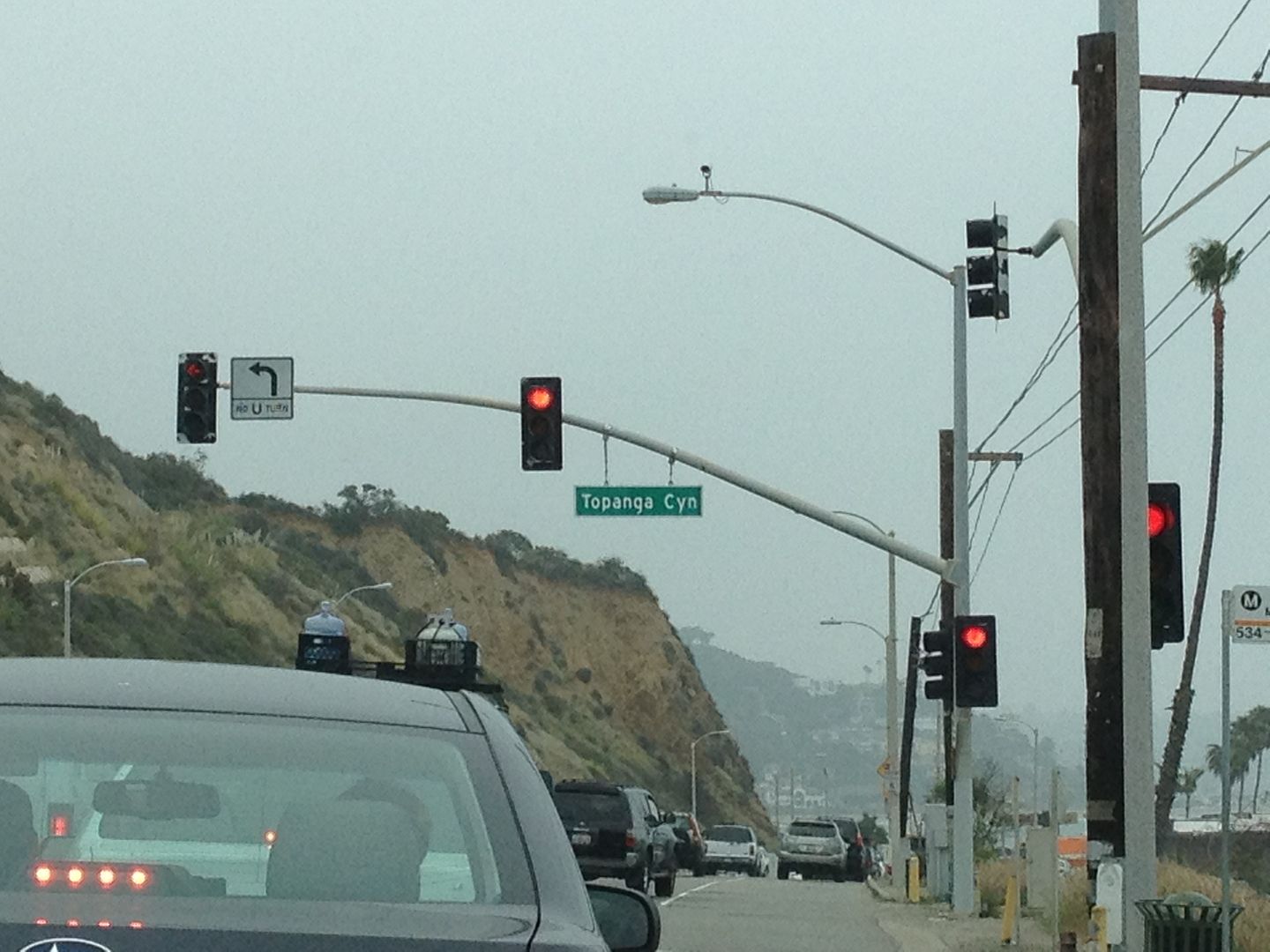 After dinner, we decided to pop over to Disneyland for a few hours. It was extremely crowded, but we made do. First we went on Buzz Lightyear, and Tracy beat me (as it should be) with her first score over 100k.
Next we went into Fantasyland and were just amazed by how long all the lines were. Even the GAC queues were undoable for most of the attractions. In the end, we rode Mr. Toad (trying my best to last through a 20 minute wait) and then went over to the Carrousel.
As we entered the King Arthur Carrousel, Tracy noticed a horse that looked much fancier than all the others.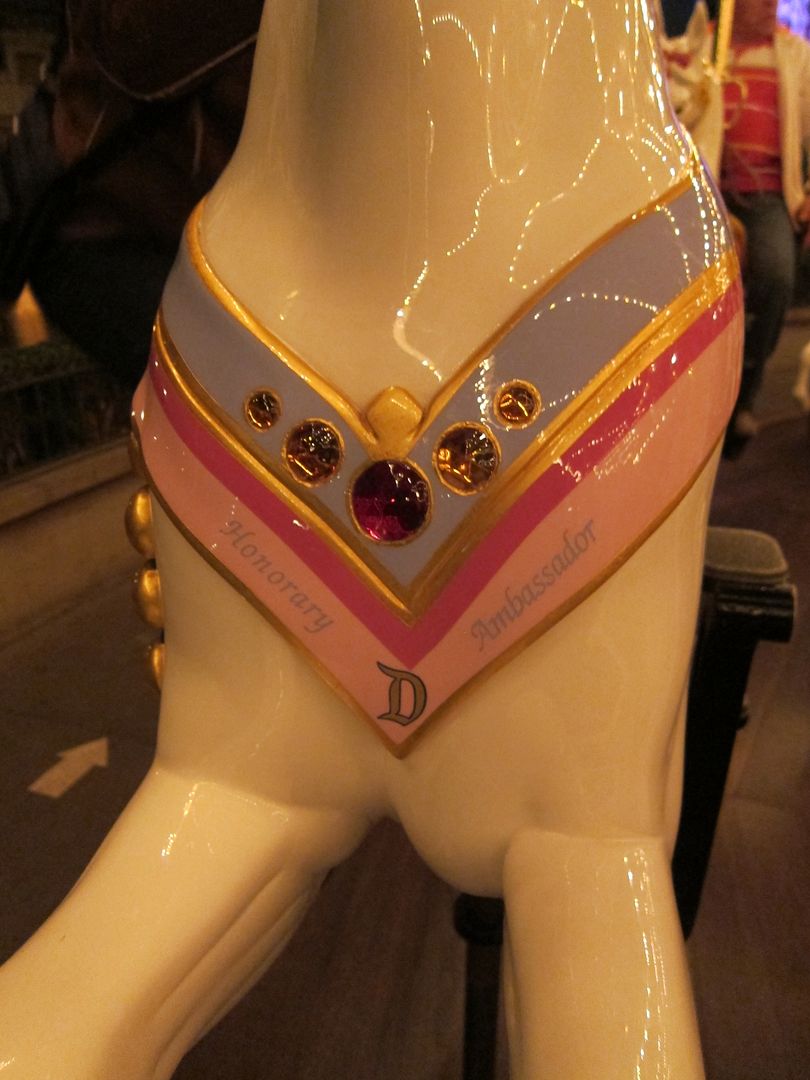 Later, we would search for and read the story about this horse (whose name is Jingles). In case you don't know, she was Walt's favorite horse and has been ceremoniously dedicated to Julie Andrews in honor of her role as Mary Poppins. She is named Jingles because of the ornate bells that adorn her right side (which I didn't get in any of these pictures but photographed at a later date). Between our undying love of Julie Andrews—literally the definition of a "rock star" in my book—and our love for Walt-related Disneyland history, Jingles became our new favorite part of the Carrousel.
We were excited that the moon this evening looked like the Cheshire Cat's smile, and I tried to get a picture of it.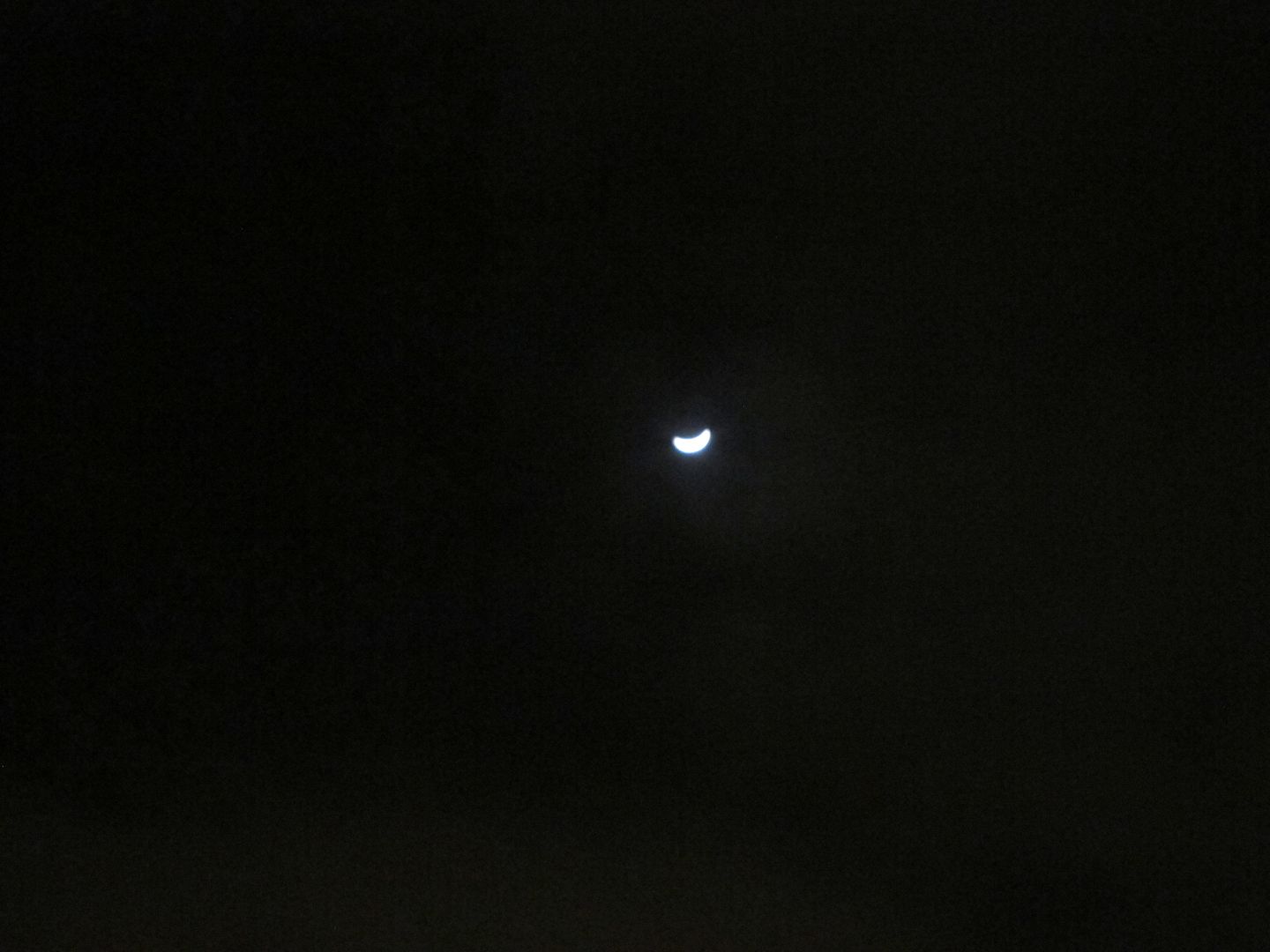 We rode Pinocchio next and then wanted to ride Alice in Wonderland, but it was already closed in preparation for the fireworks. Instead, we rode "it's a small world" (of course…)
Deciding to leave Disneyland, we walked through a very crowded Big Thunder Trail and made our way down Main Street. These Easter Eggs in the window of the Candy Palace looked delicious.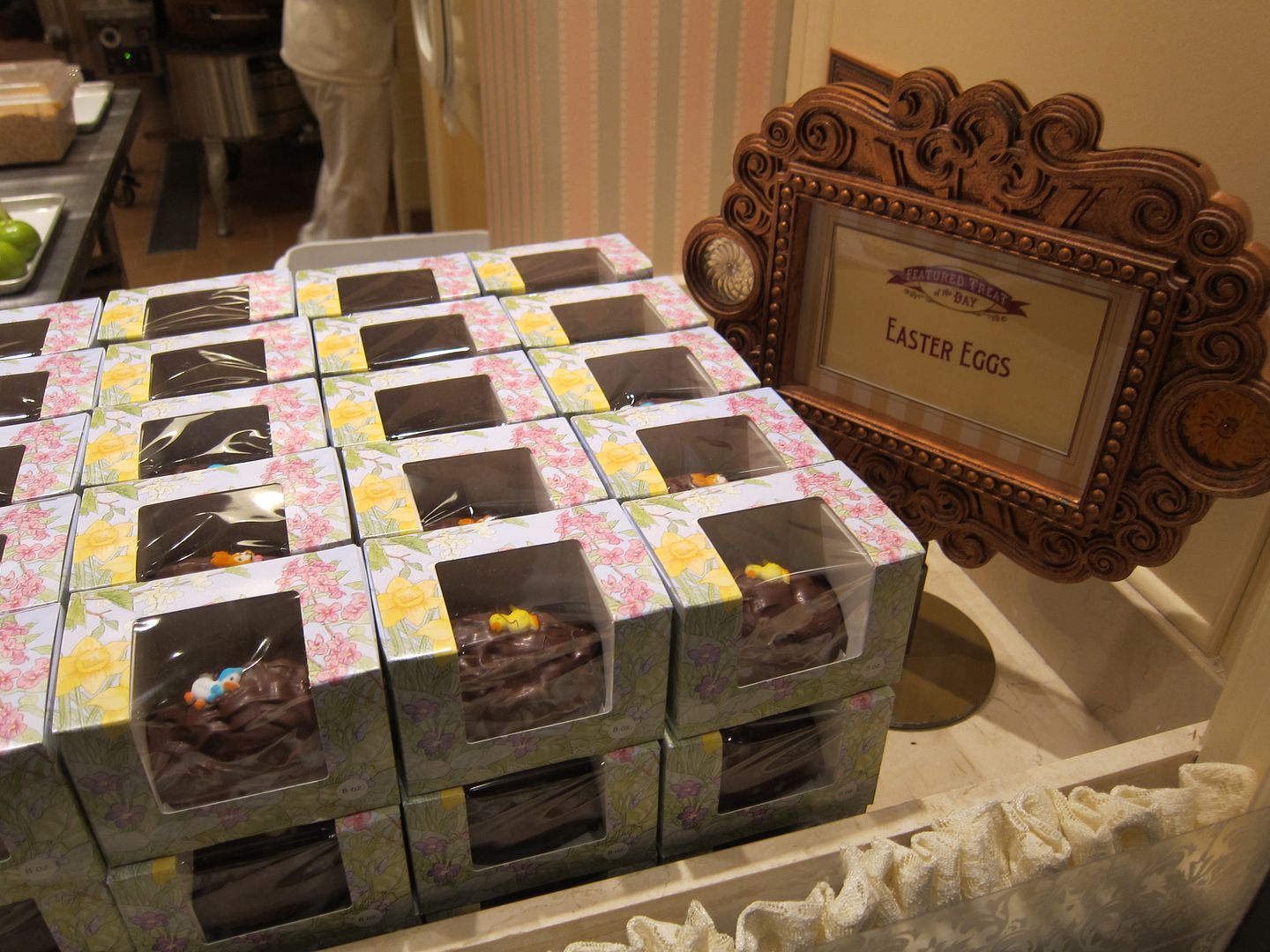 Hopping to DCA, we decided to try out the Churro Cone at the Cozy Cone Motel. It looked and sounded delicious.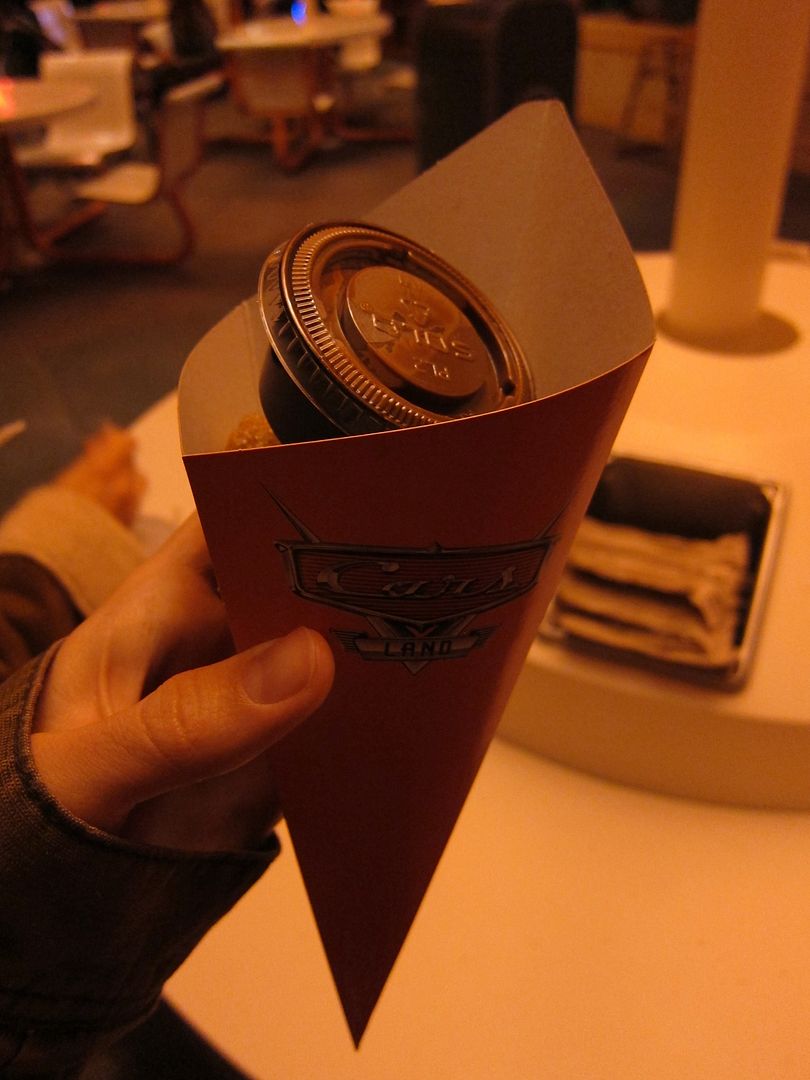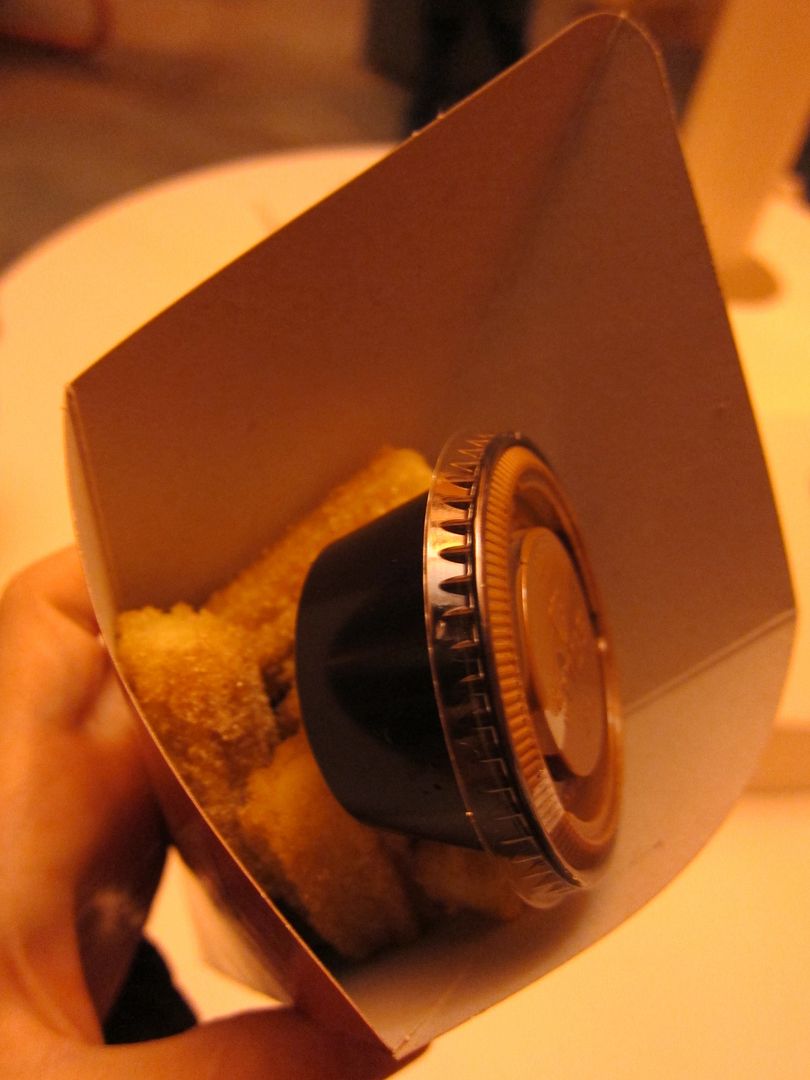 We were hoping the dipping sauce would either be chocolate or caramel. Instead, it was a slightly bitter chocolate/cinnamon blend. At first, neither of us were sure if we liked it, but we realized that if you just got a little bit on each bite, it actually complemented the churros quite well.
While we ate, we looked through the window into the Cozy Cone lobby. This area is expertly themed and has some great hidden details.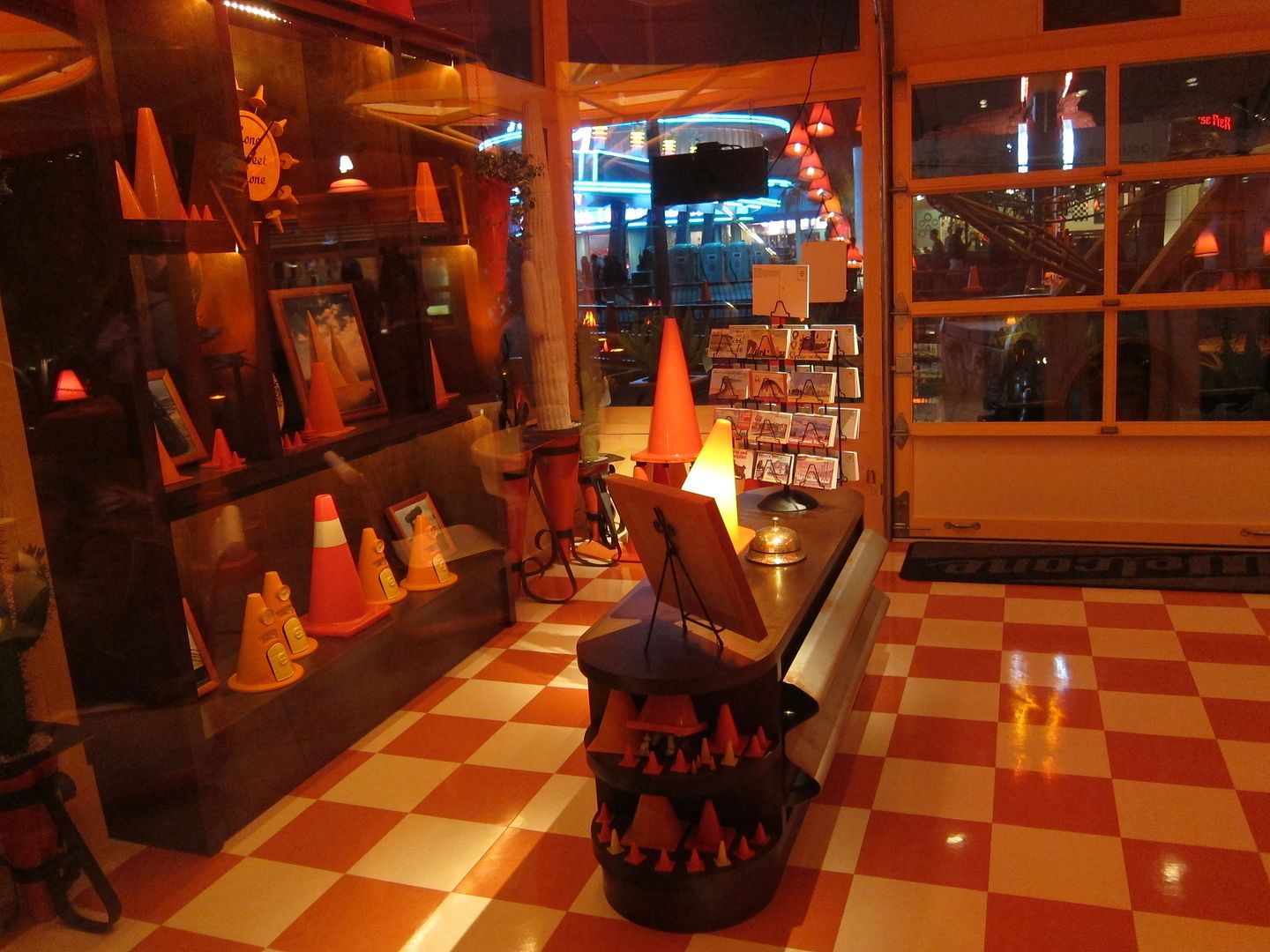 I wish I had gotten a less blurry picture of Buzz Lightyear peeking out from under that cone.
I really liked the cone versions of Stonehenge and other famous monuments that are pictured on the wall.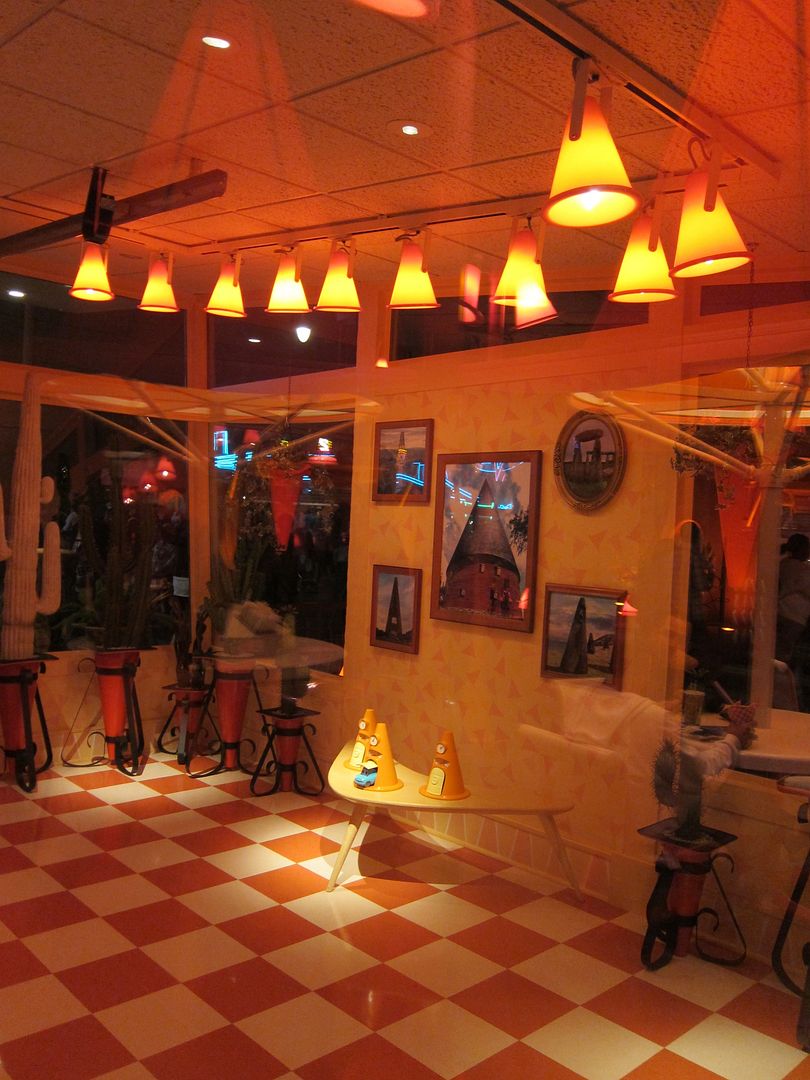 DCA was about to close, but we quickly went over to Toy Story Mania (and both got kitties yet again!)
Once DCA was closed, Tracy was really in the mood to ride Star Tours, so we hopped back to Disneyland and quickly boarded a flight. Somewhat anticlimactically, we got the exact same combination as our previous ride, but at least it was fun.
By this point, we were wiped, so we headed home and went to bed.
Previous Post | Next Post
Table of Contents
Follow



Share