Chapter 33
Christmas Once More
---
(Originally posted May 29, 2013)
Tracy and I were always admiring the Santa hat Mickey ears that we were seeing at all of the stores around Downtown Disney, but we just couldn't bring ourselves to pay astronomical Disney prices for ears that we could really only wear for a month out of each year. So when Tracy was at Michaels shopping for a Christmas present for me, she decided to pick up the materials to make our own hats. The Santa hats at Michaels were only about $2 each and she got two pieces of black foamcore. We cut out ear shapes and hot-glued the ears to the hat, and voila—we had Santa ear hats for about $3 apiece.
Of course, after making these hats, we had to take them back to Downtown Disney to try them out. When we arrived, even more decorations had been put up around the main entrance. We liked this big ornament with Tinkerbell atop it.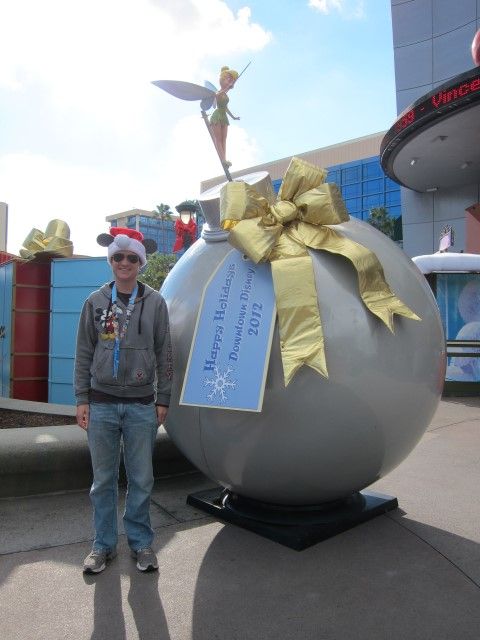 And here are our ear hats. Tracy even attached he zebra bow she had bought for our day at Animal Kingdom in May.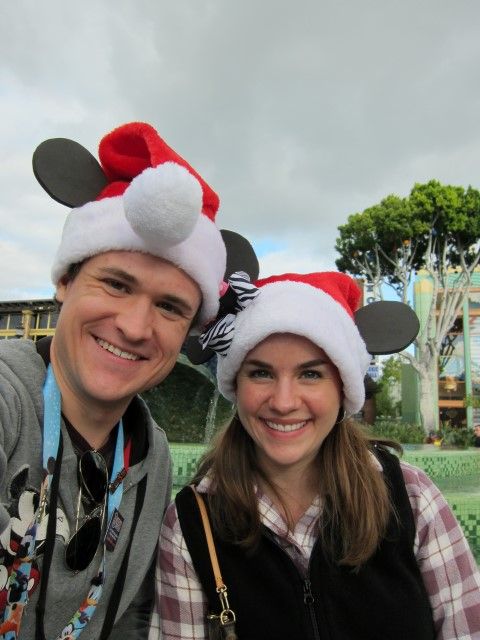 After walking around a little, we saw the parrot (whose name I sadly forget) was doing her show outside the Rainforest Café. We liked hearing all the words she could say and posed with her afterward.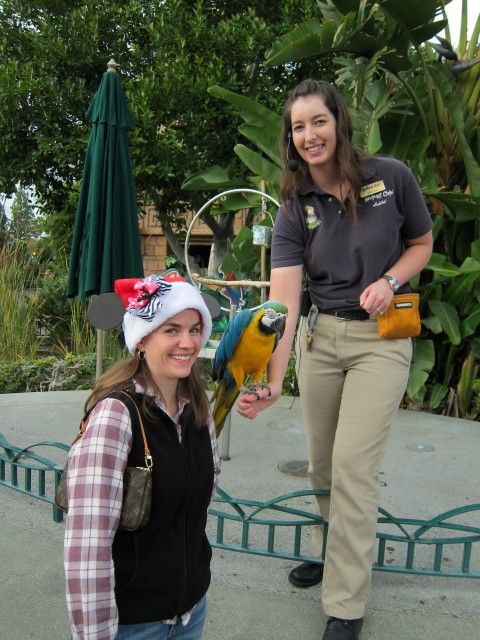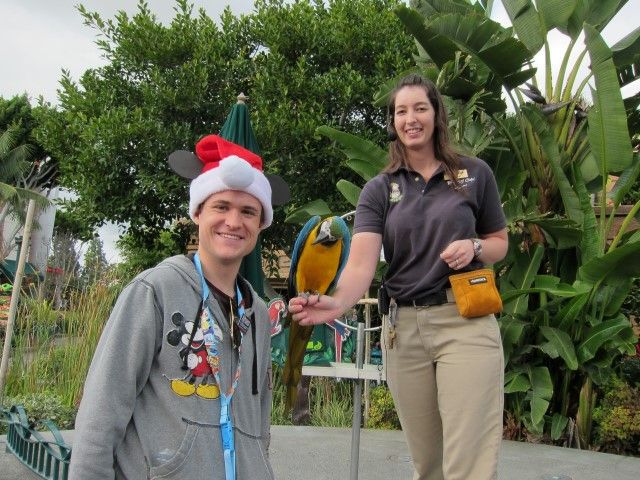 Now it was off to the one hotel we hadn't checked out the decorations at yet—Disneyland Hotel!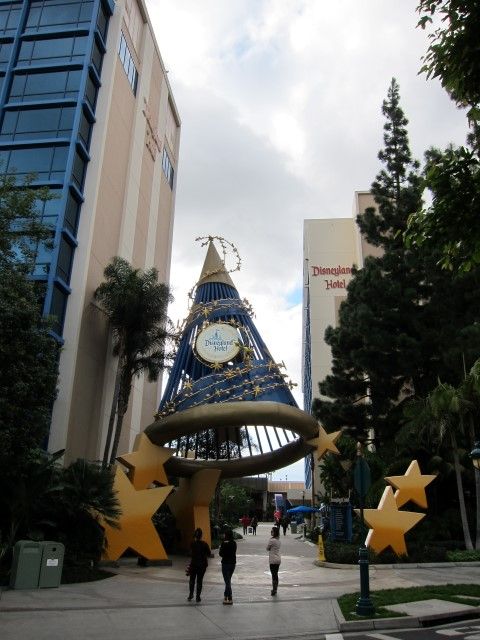 In general, this was the hotel where we had spent the least amount of time ever. Obviously we had stayed at Paradise Pier on our last trip out, and we had spent hours in the lobby of the Grand Californian. Because the Disneyland Hotel's appeal as a place to simply walk by wasn't as obvious, however, we had only really gone there to go to Trader Sam's at the end of our last trip. Now, however, we were determined to get to know it as well as we could without actually staying there. We walked around the pools first and gaped longingly at the Monorail Slide.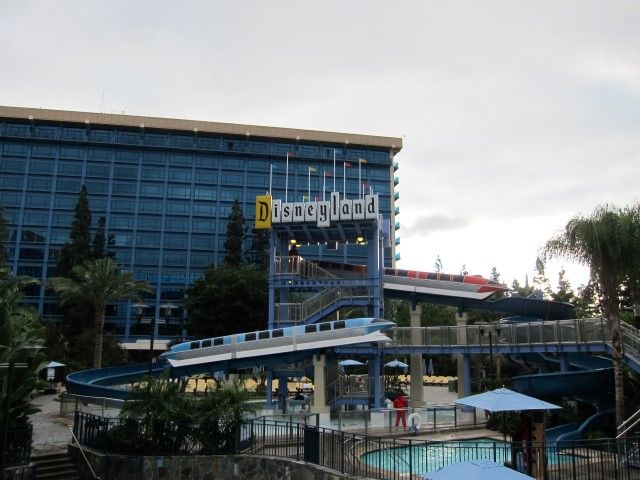 Next, we posed with the topiaries of Mickey, Minnie, and Pluto.
Then suddenly, who should appear, but Goofy??
He ran out from Goofy's Kitchen on his way over to hang out in the lobby. We had read before coming here that there are often characters in the lobby in the mid-afternoon, and since we had thus far been deprived of any character sightings/interactions since we moved, we thought this would be fun to check out. Goofy apparently makes appearances the most regularly, though others do too sometimes.
After parting ways with our favorite Goof, we decided to check out the gift shop and the rest of the lobby. We loved the Mary Blair artwork.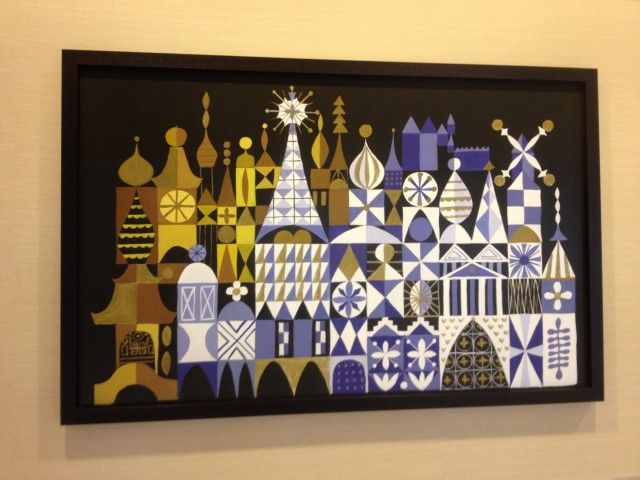 Also, these teacup chairs.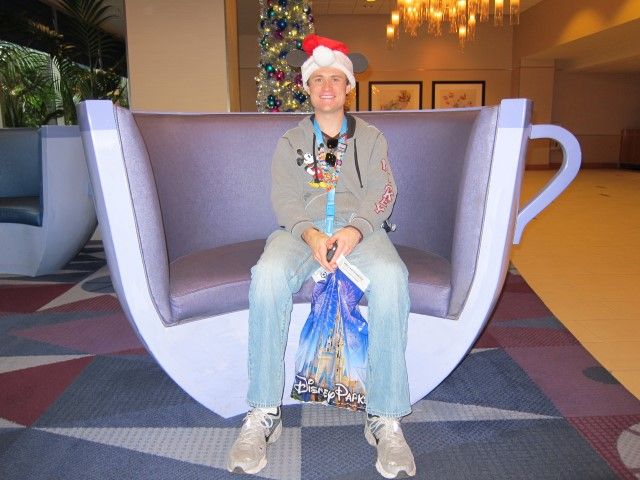 While we were lounging, who should appear again?
This time, we liked that he was "helping" that family check-in. He was mostly just bored, though, without anyone much in the lobby to interact with, so he came over and sat with us in the teacup chairs.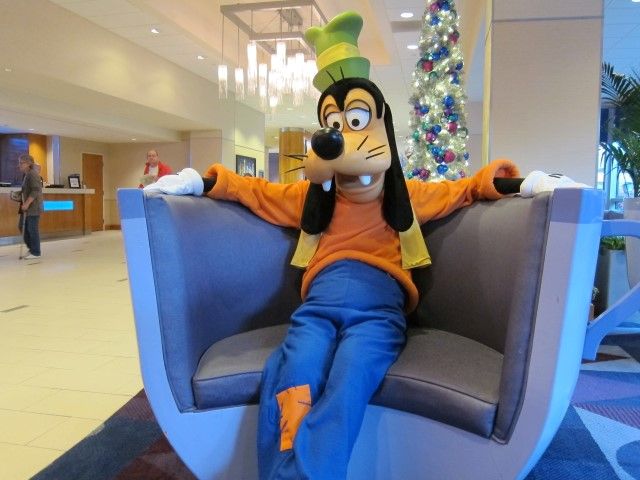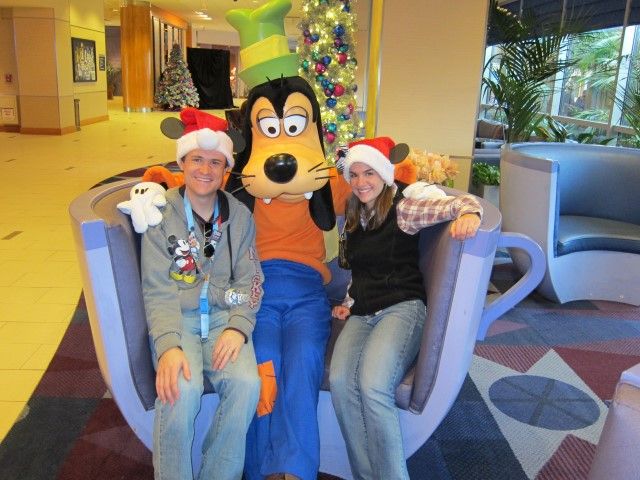 After bidding farewell yet again, we wandered outside to where the buses drop off. We liked these statues.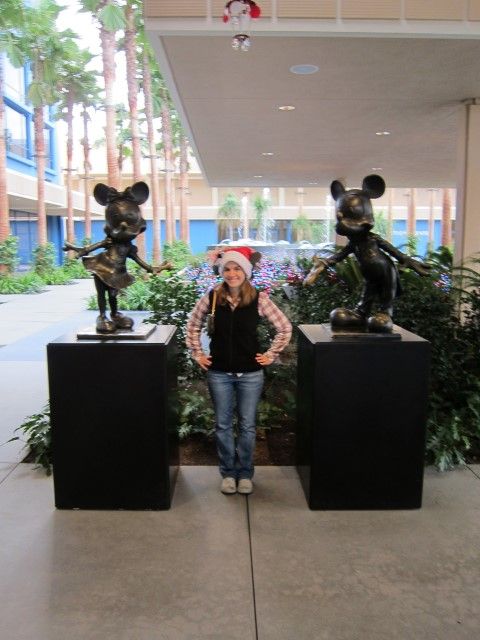 Next, we went back in and found where Santa greets the children at Disneyland Hotel.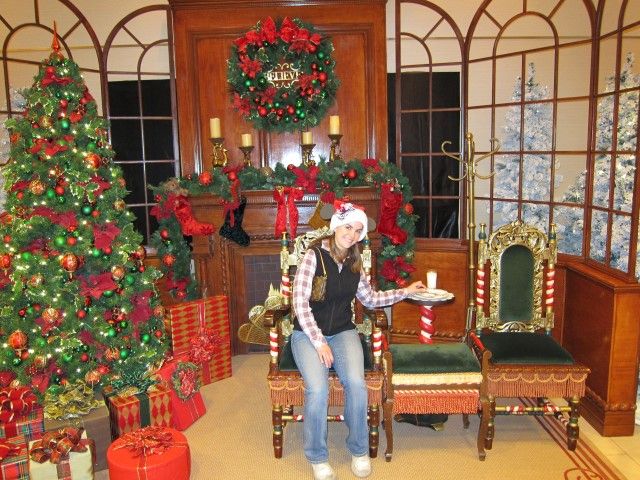 I leaned in to try to eat the milk and cookies.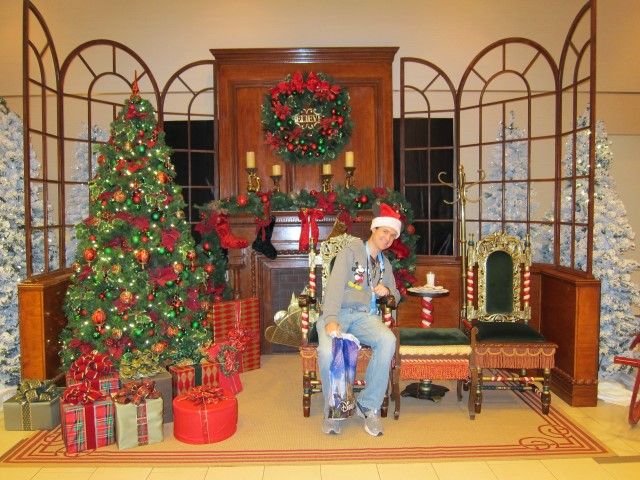 We LOVED this wall of old Disneyland memorabilia. We're becoming quite the fans of Disneyland history now that it's our home park.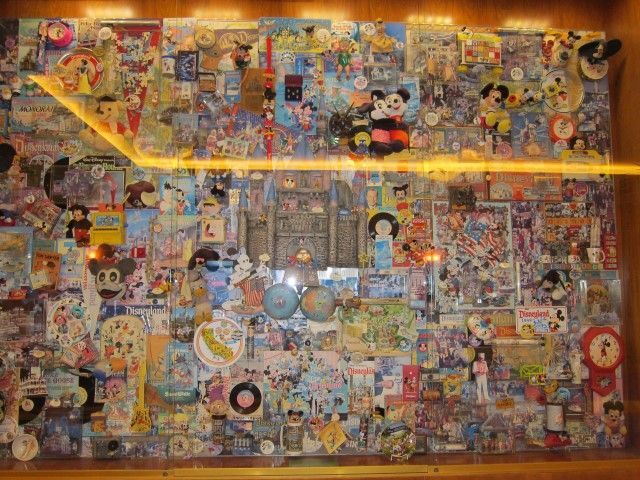 Our final stop of the afternoon was the Coffee House, where we picked up this delicious-looking gingerbread man. The cast member at the register told us we should heat it up in the microwave, and that was a very good decision.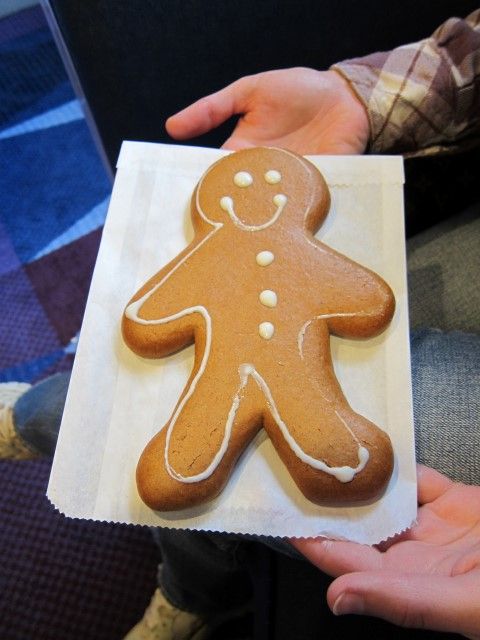 Finally, we walked back out past Trader Sam's and our favorite fireplace en route back to our car. On the way, we saw this stray cat roaming the grounds of the Disneyland Hotel.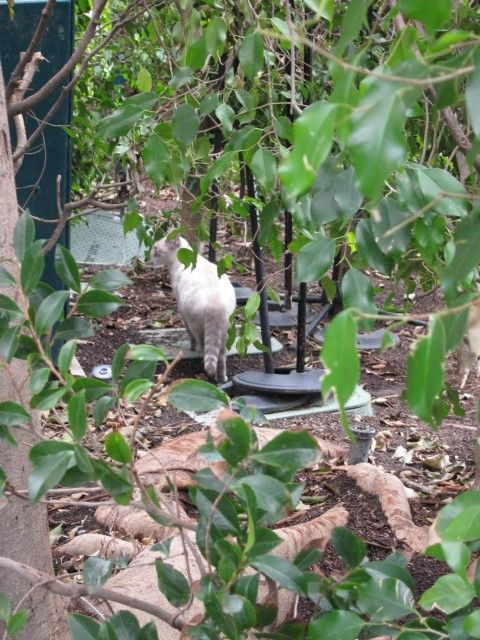 "What a smart cat," we said to each other, "If I were a stray, there's no place I would rather live than Disneyland."
Now, at this time, we didn't know anything about the Disneyland Cats, and we thought this must be an anomaly. Since this first sighting, however, the kitties have gone on to play quite a prominent role in our lives. But that, as they say, is a story for another day.
For now, we headed out. Christmas itself was just around the corner, and we thoroughly enjoyed having seen all of the different hotels decked out in their holiday glory.



Share