Chapter 62
A Reason to Celebrate
---
Previous Post | Next Post
Table of Contents
(Originally posted September 7, 2013)
March 5, 2013
Tracy and I had something to celebrate on March 5th. It was the 8th anniversary of when we first started dating, so we knew we wanted to spend as much of the day as possible together in Disneyland. Now Tracy also happened to have two different job interviews during the day, so we had to postpone our plans until after she was done, but once she was free, we hurriedly went over to the resort.
After parking and riding the tram, we entered Disneyland and I realized I forgot the camera at home (of all the days to forget it). Relying on cell phone pictures alone, therefore, we started making our way around the park. As if beckoning us to take a ride, the Horse-Drawn Trolley was waiting for us in Town Square (pulled by Sulley the horse).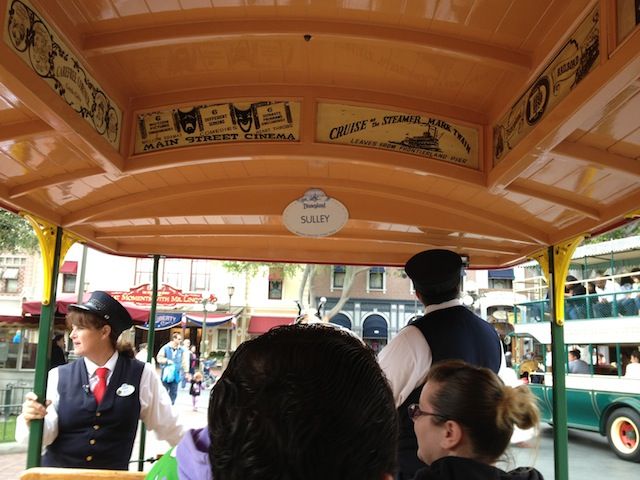 After a pleasant ride down Main Street, we both posed with our new friend.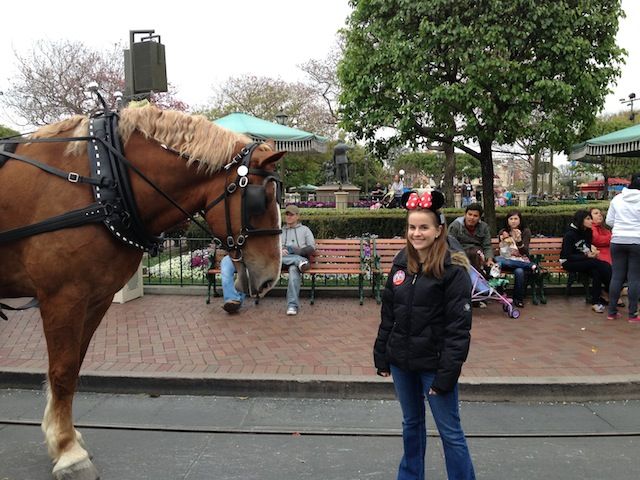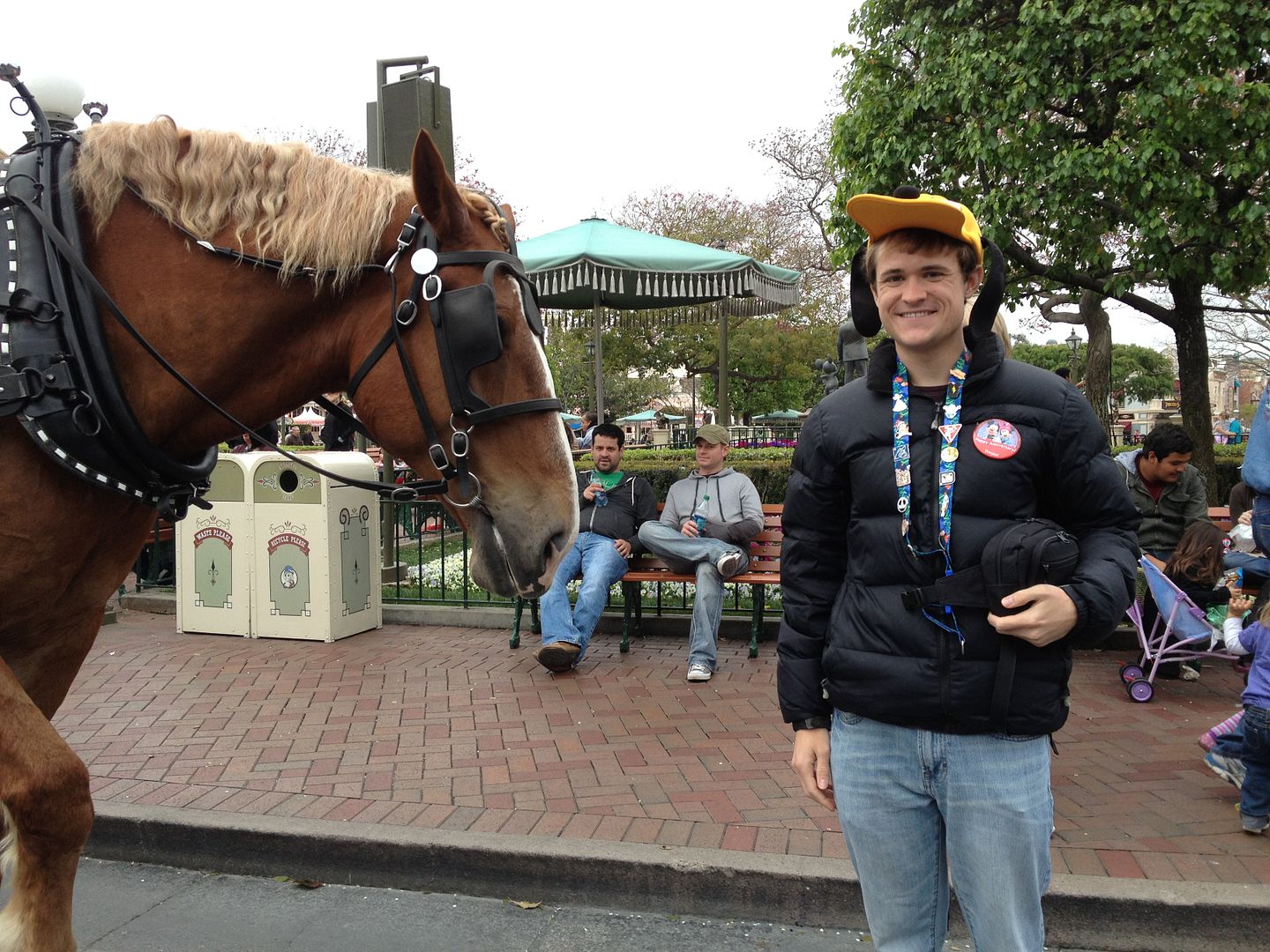 As we walked past the castle, we noticed that the construction walls had been taken down from the new Fantasy Faire. It was set to open soon, and we were excited to get to check it out from behind the barricades.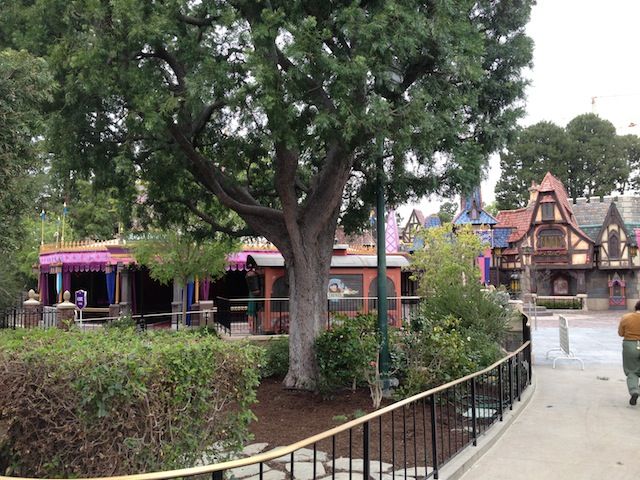 It was beautifully dreary this afternoon—there's something so perfect about Disneyland in all weather, but overcast skies are actually some of my favorite—and it seemed like the perfect time to go over to the Haunted Mansion. Even though the ride takes place inside, there's just something spooky about approaching its exterior under cloud-cover.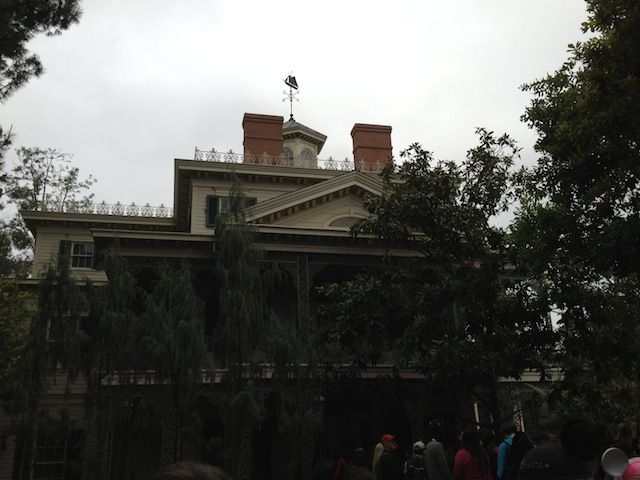 Of course, we had donned our "Happy Anniversary" buttons for the occasion.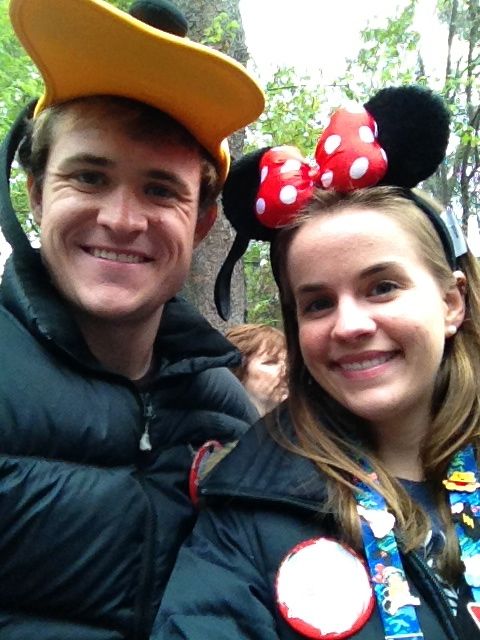 We enjoyed a very pleasant ride with the ghosts.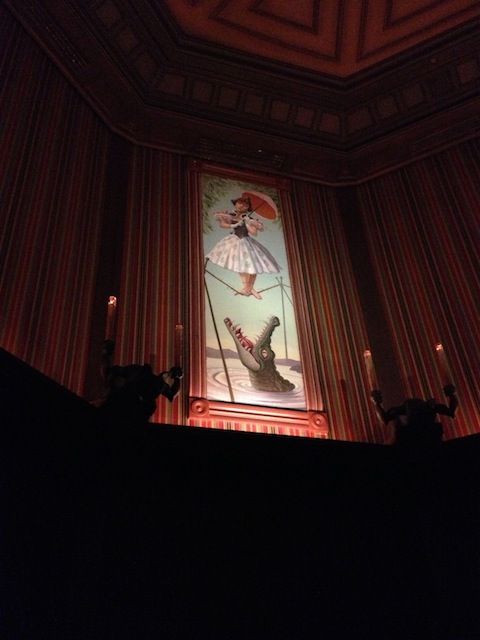 Next, it already seemed like time for dinner. We wanted to eat at a table service restaurant for our celebration, but we couldn't decide where to go and we didn't have reservations anywhere. After deliberating for a few moments, Tracy remembered that there had recently been a post on the Annual Passholders Facebook page about getting a 30% discount off meals at PCH Grill over at Paradise Pier Hotel. Even though it would be a trek to get over there, we thought that sounded like a deal we couldn't pass up at a restaurant that actually had pretty good reviews. We started to traipse back through Disneyland and Downtown Disney en route to our old stomping grounds (Paradise Pier was where we had stayed on our first trip here).
We arrived at PCH Grill and found out we were still 15 minutes too early for dinner.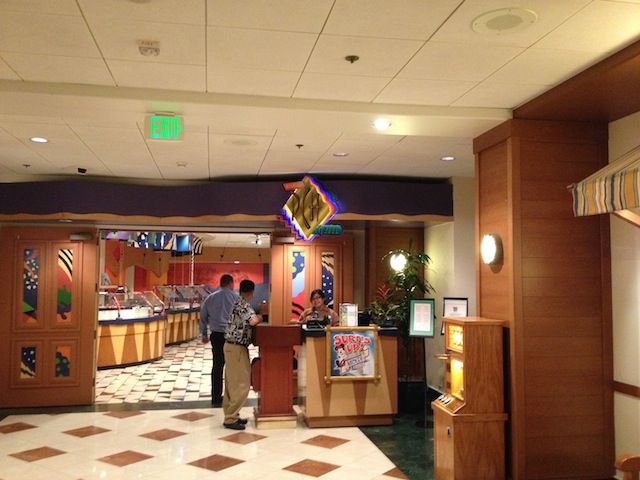 We waited out the time by shopping around the gift shop in the hotel lobby, and before too long, we were able to sit down. As we first went in, we were literally the only souls in the restaurant.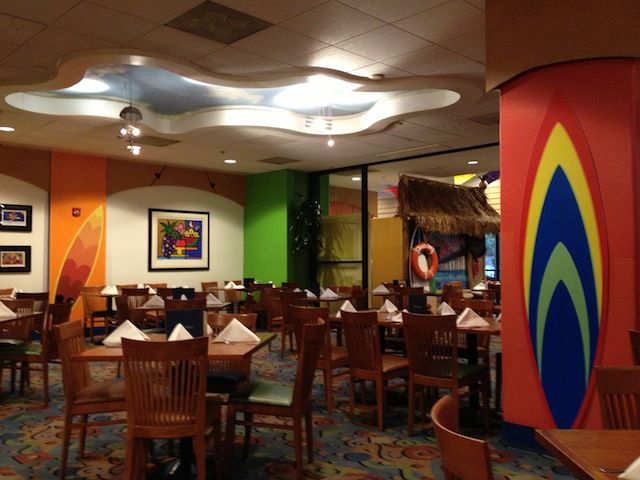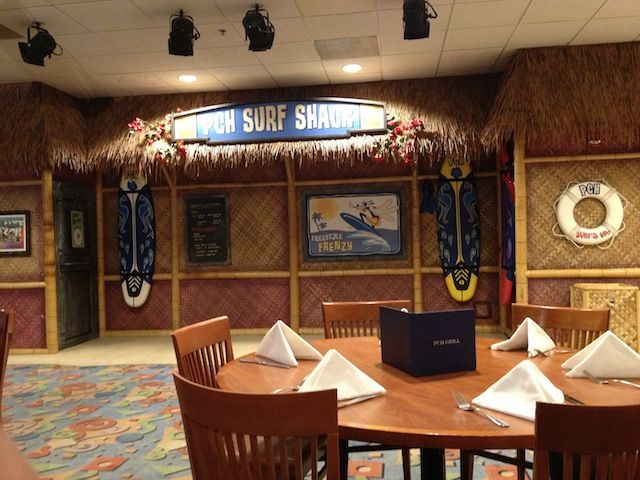 We checked out the menu and tried to decide what we wanted to order.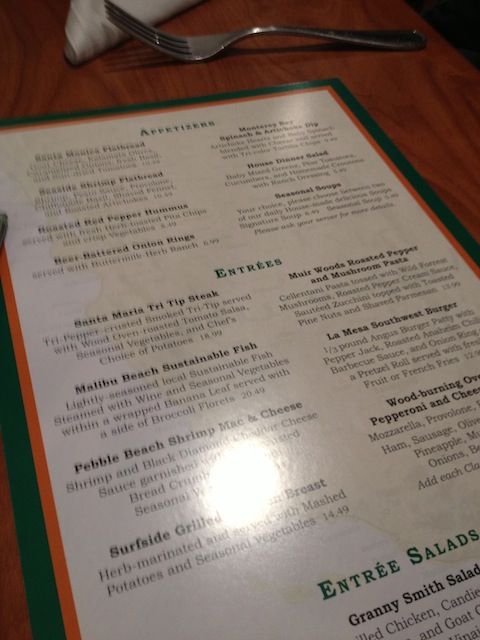 While we waited, we were hoping beyond hope that the server would bring us some bread because we were STARVING. After about 10 minutes, these rolls came out fresh from the kitchen, and we bolted them down.
We needed the energy from those rolls because we could NOT decide what we wanted to order. We went back and forth a million times about which entrée sounded best and whether we wanted an appetizer. Finally our server came over and told us about the specials, and we decided that the special steak actually sounded the best out of our options! It was a New York Strip Steak with Truffle Scalloped Potatoes and Seasonal Vegetables.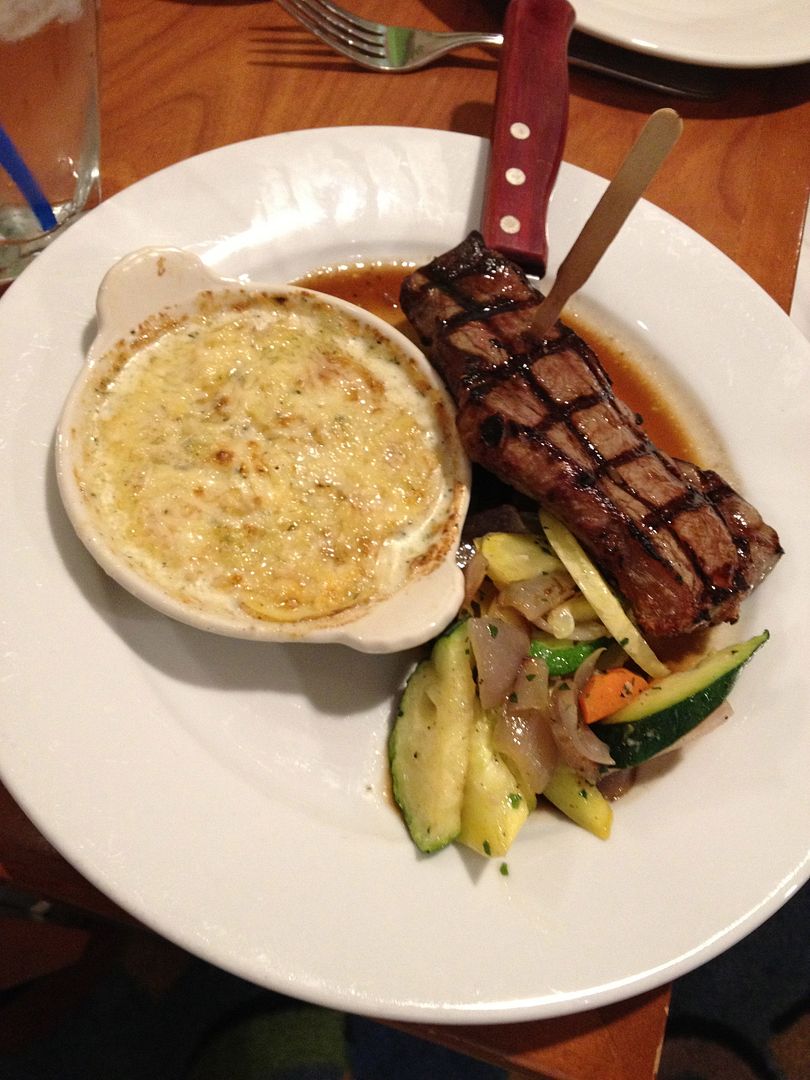 Everything was delicious! Definitely one of the best meals we had eaten in a while. We were really happy with the decision and cleaned our plate.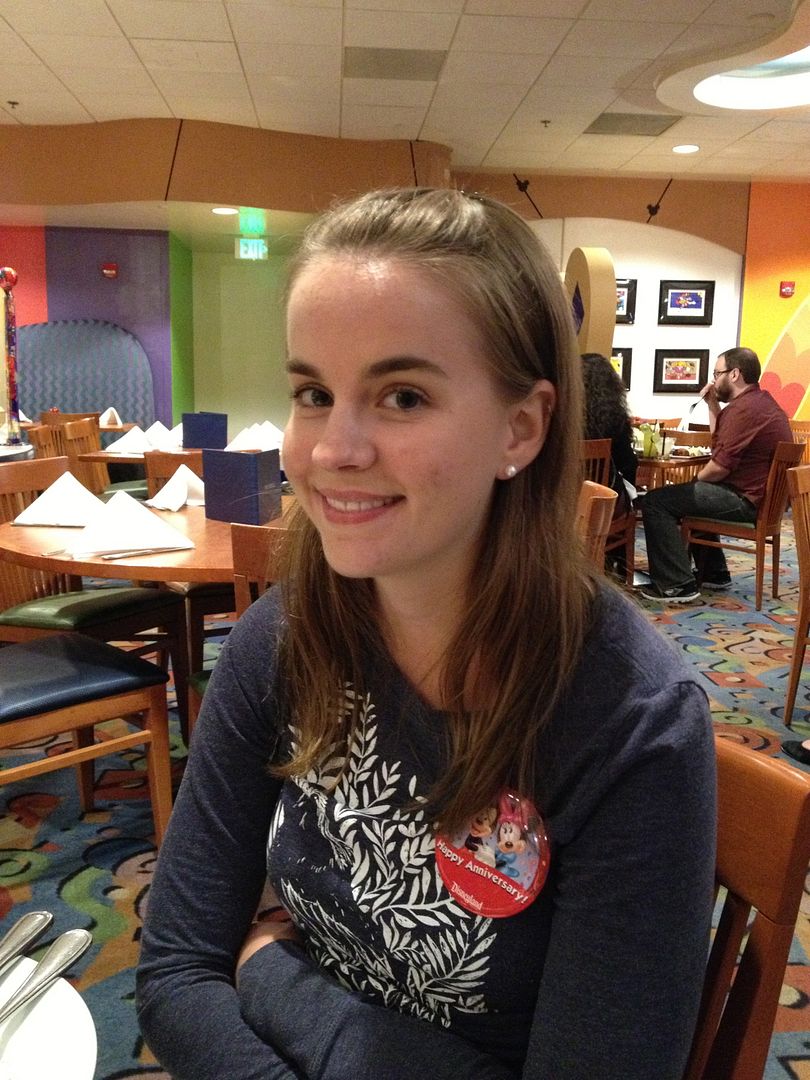 For the record, we also both enjoyed the bendy straws that came in our water glasses.
Even though we were feeling pretty full after our steak dinner, we felt like we couldn't pass up the delicious dessert options that our server mentioned. While two different desserts stood out from the pack, we had to narrow it down to one, and we chose Cookie Ice Cream Sandwiches. We got to choose the types of ice cream and the types of cookies, so we decided on Snickerdoodles with Chocolate Ice Cream and Chocolate Chip Cookies with Vanilla Ice Cream. They also came with decadent Caramel and Vanilla Bean Dipping Sauces.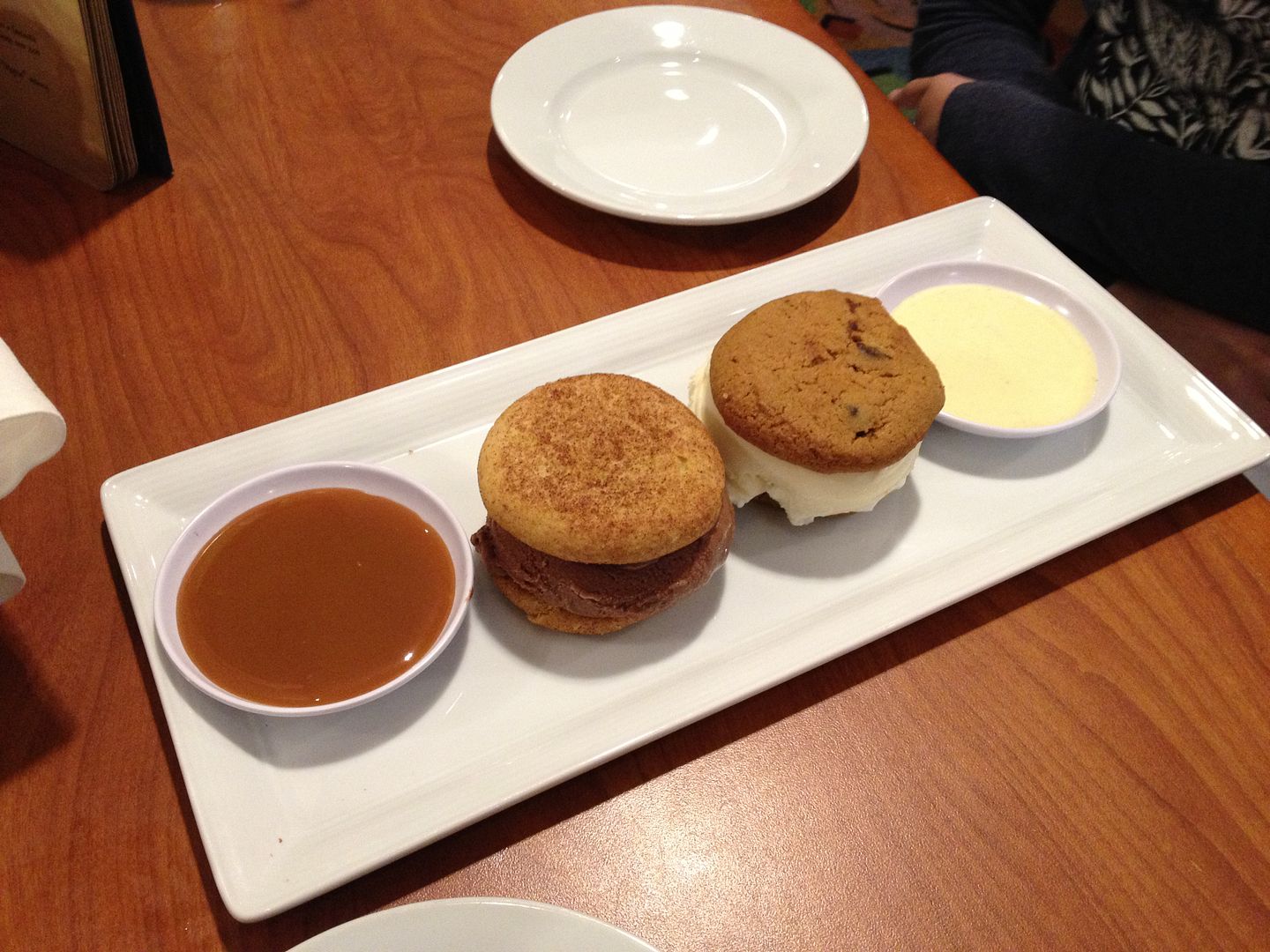 Just seeing these ice cream sandwiches again makes my mouth water because they were literally one of the best desserts I have ever eaten. Everything was fresh and absolutely delicious, and the sauces complemented the cookies and the ice cream perfectly. We were stuffed halfway through eating these, but there was no way we were going to leave a crumb on that plate.
Feeling sufficiently gorged, we paid our check (enjoying the 30%-off note at the bottom) and went on our way.
Overview of PCH Grill Dining Experience
Service: Our server was pretty good, but it was a little hard to get her attention at times considering we were her only table. 3/5
Atmosphere: This restaurant is interesting. I like the décor fine because it matches with Paradise Pier, but I just can't imagine a time when there are more than a few parties in the whole dining room. It's a shame that it feels so far removed from the parks because I bet a lot of people never realize it's there. 3.5/5
Food: Our meal was absolutely great! We had no idea what to expect really, and we were very pleasantly surprised. The dessert, especially, was to die for. 4.5/5
First Visit?: Yes
Will Return?: We'll definitely be back. I wish/hope they'll do another great AP discount because we can never afford to eat at table service places that often. Even at full price, though, I think this place has some pretty good deals for some really good food.
We took advantage of the long walk back to the parks to digest a little. By the time we reached DCA again, we were feeling good enough to ride Toy Story Mania. Neither of us scored particularly well, but we were holding pretty steady.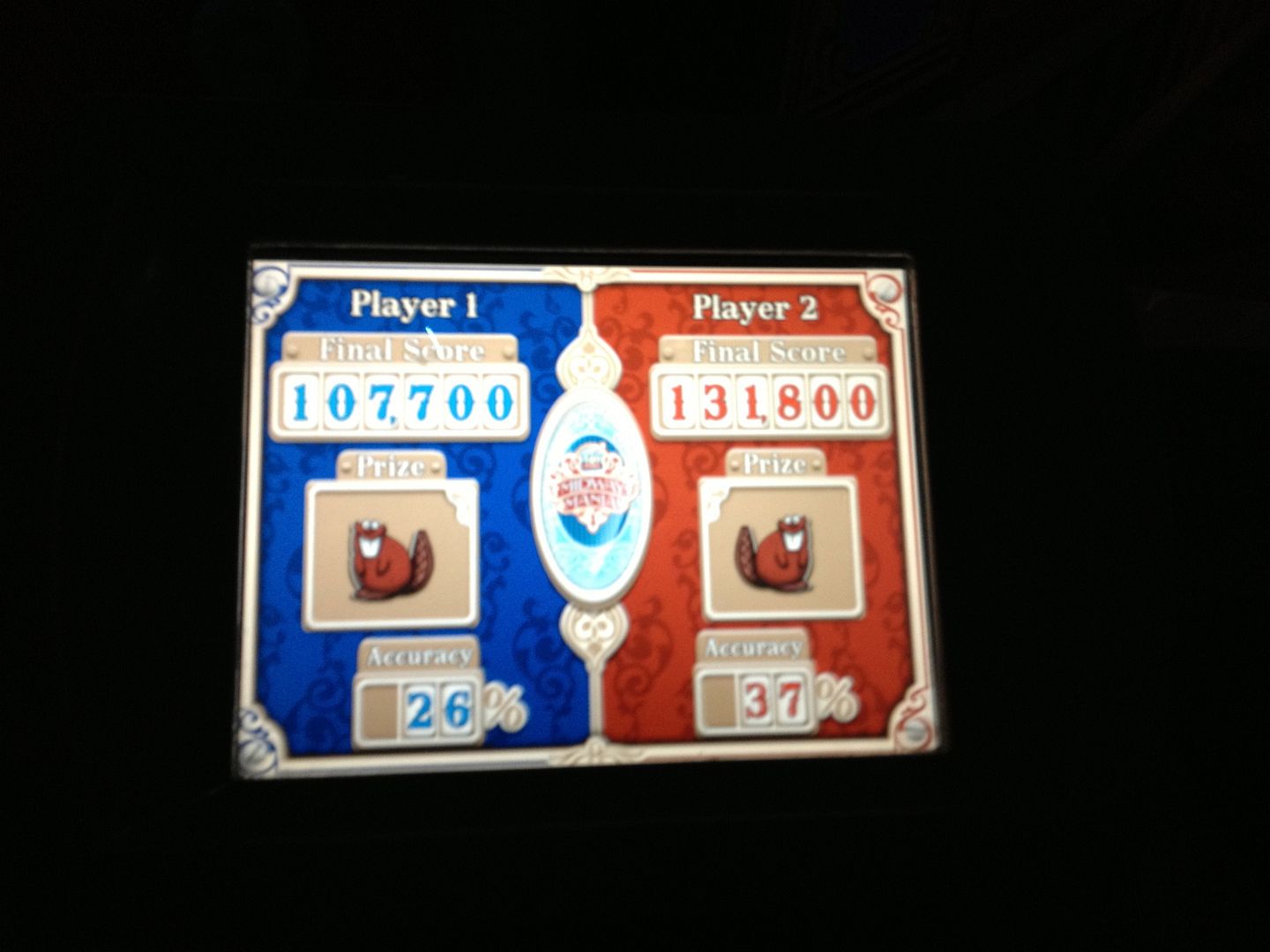 We may have ridden a few more rides at DCA, but I know before long that we hopped back over to Disneyland. We wanted to take in a few more of our favorites on this special evening, so we went back to ride the Jungle Cruise and Indiana Jones. The only downside of the night was that it was still the offseason, so the parks closed at 8:00pm. We left, therefore, to head home after a very enjoyable anniversary date.
March 6-9, 2013
Things weren't going great for me on the job front. Earlier in the week, my boss from Washington Crabtree (yes, these company names are fake, but I'm serious that the real name is even more ridiculous) had unceremoniously let me know that they didn't really have a need for me anymore. In reality, there would still have been plenty for me to do, but the folks over there are always toeing the line between staying in business and crashing/burning, so what I quickly realized is that they didn't want to be spending money on me anymore. I had till the end of the week to finish things up and then I would be done. Ah, the life of a freelancer/independent contractor—it's nice to have all the freedoms until you remember you have zero job security.
Luckily, things were looking much better for Tracy. She had gone through more than five interviews with CoolTech by this point in time, and was all but sure they were going to hire her eventually. They just made it clear that their hiring process takes a LONG time and they want you to talk to SEVERAL people first.
Without many commitments for the briefest of time beings, we continued going to Disneyland as often as possible. On Wednesday of that week, we arrived after my short workday and started off at Disneyland. Sulley the carriage horse was waiting at the front again, and we hung out nearby waiting for him to go off down Main Street.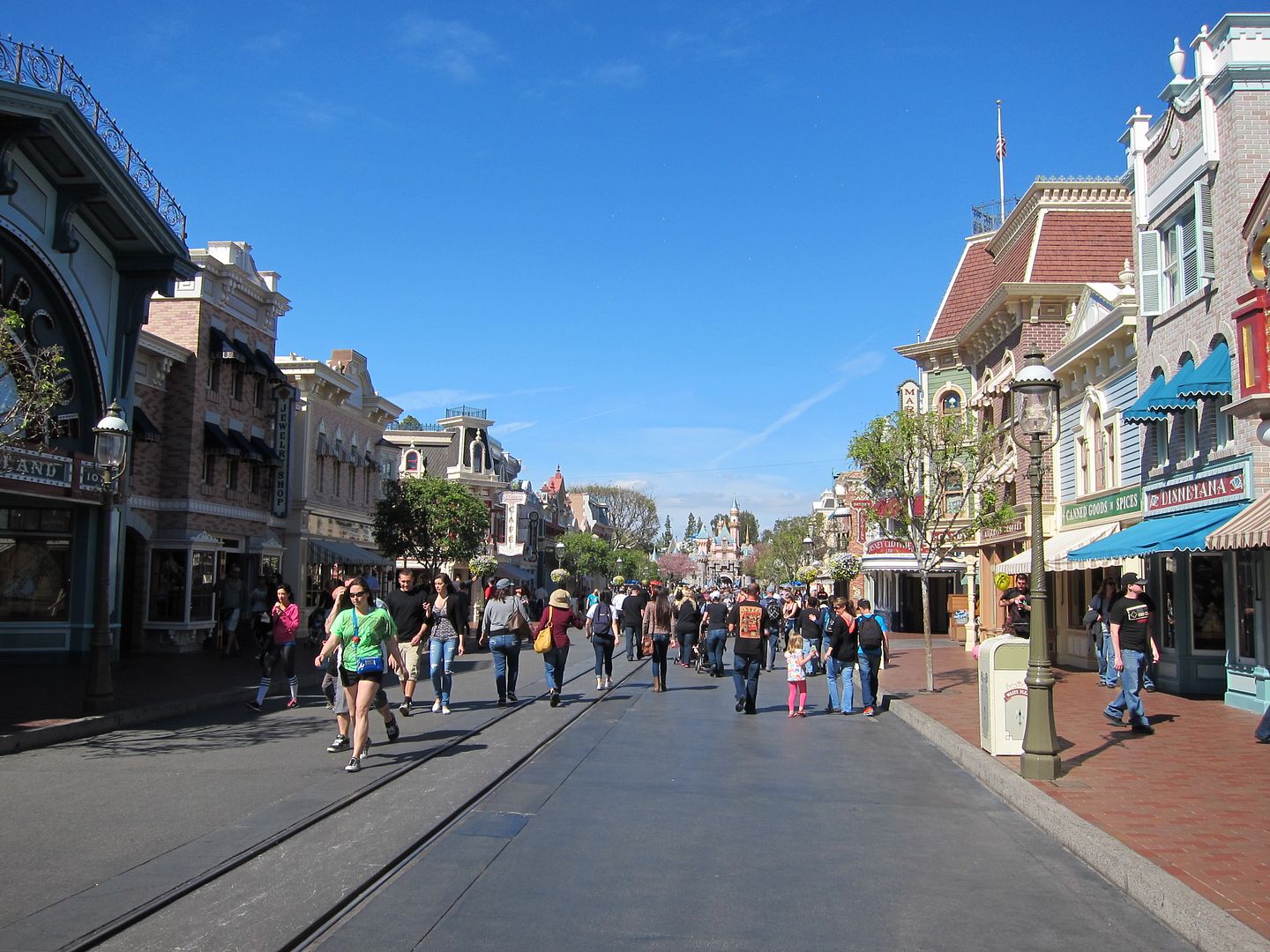 We walked down to Tomorrowland, enjoying a very empty park, and took a quick ride on Star Tours.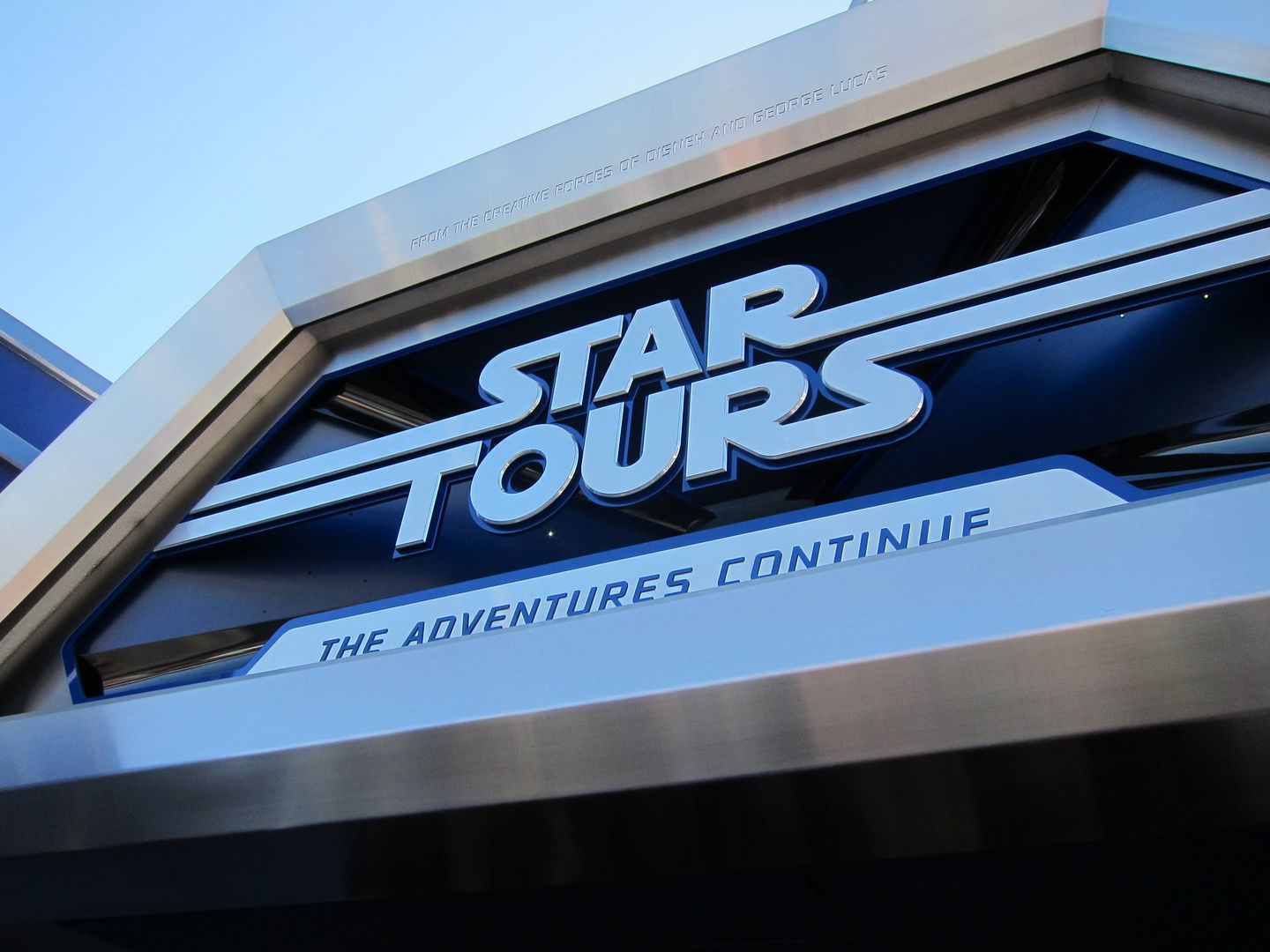 This was another day when one of our main goals was pin trading (I wish I had pictures of all the pin trades we did during some of these trips, but I never seemed to take many of our lanyard).
Walking to the other side of the park, we rode Pirates before exploring around New Orleans Square for a while. We found the beautiful Court des Anges once again after just happening upon it once on our first trip to Disneyland.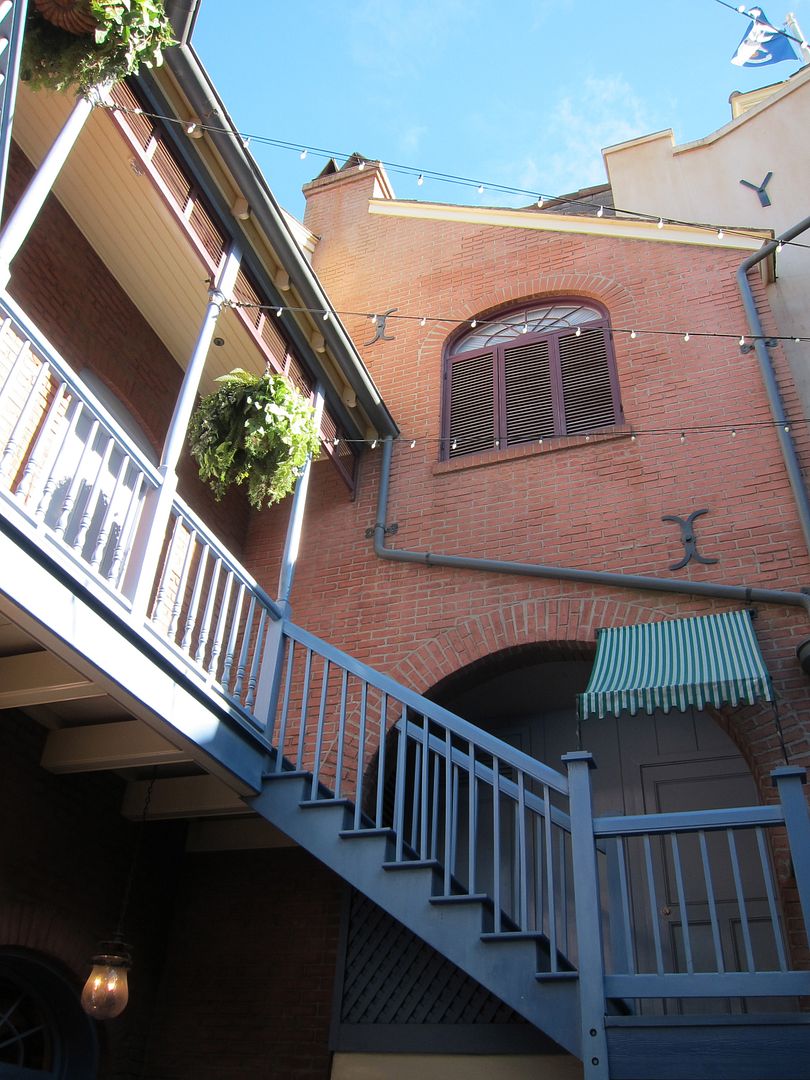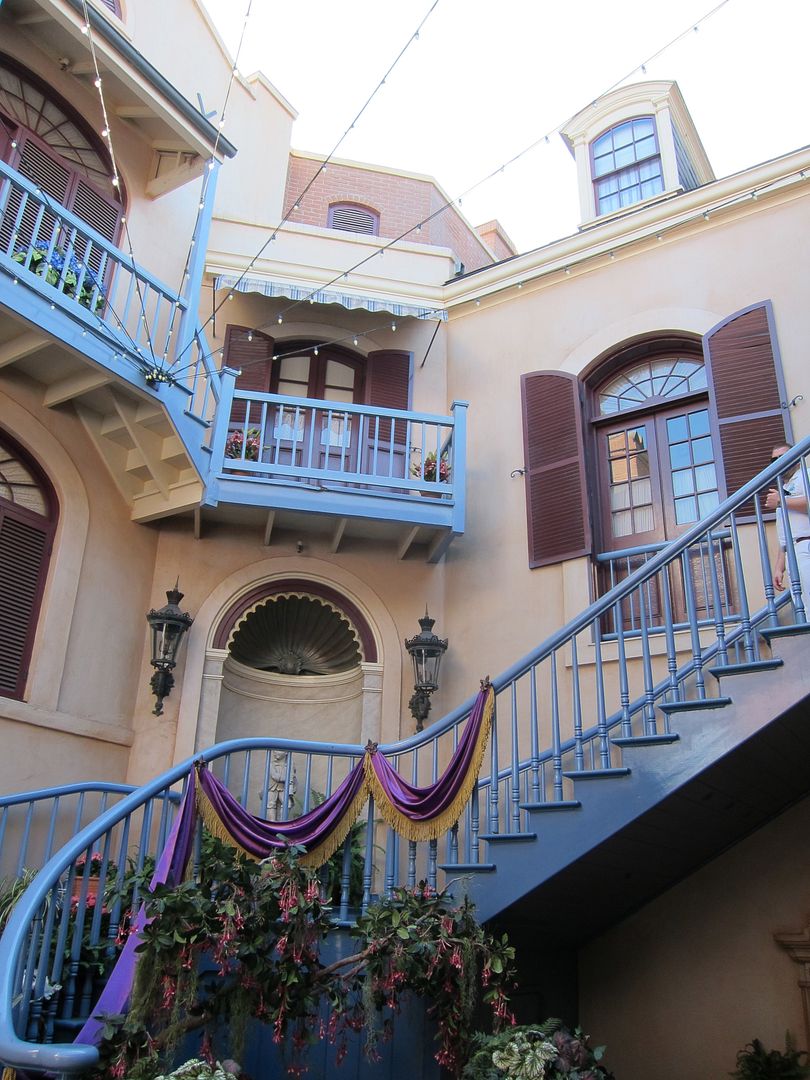 We also were on the lookout for Club 33, but somehow got turned around and couldn't find the door this afternoon. Giving up, we walked back to Main Street and went into Jolly Holiday Bakery for a snack. One of our favorite snacks on our vacation here had been a Cinnamon Twist from the Blue Ribbon Bakery, but since that location doesn't exist anymore, we were glad to find the same snack here.
These Cinnamon Twists are delicious. Just looking at this picture makes me want one again soon. They're both flaky and soft, and I love them.
Previous Post | Next Post
Table of Contents
Follow



Share