May 27, 2014
Chapter 17
Sitka
---
Previous Post | Next Post
Table of Contents
Another day, another Personal Navigator. Here's the link.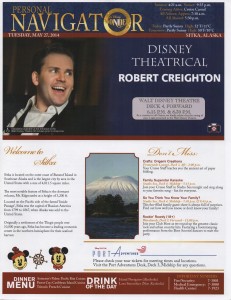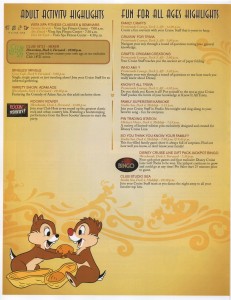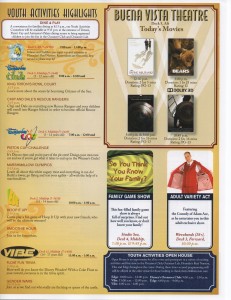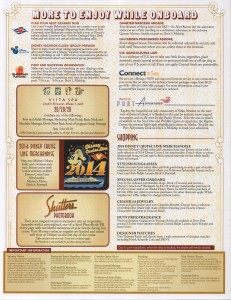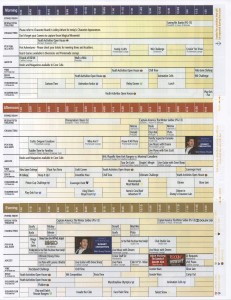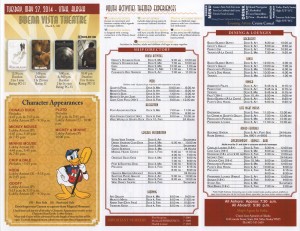 Like most people in the world, the first time I had ever heard of Sitka, Alaska, was in the 2009 romantic comedy The Proposal. I'm not exaggerating when I say that the moment Sandra Bullock and Ryan Reynolds showed up in that small town with its gorgeous views, visiting Sitka went on my bucket list.
Ironically, however, I found out a few years ago when I re-watched the film on Blu-ray with commentary track that none of The Proposal was actually filmed in Sitka. All the location shoots were actually done in New England—mostly Massachusetts—and the place I fell in love with on screen wasn't actually the town our ship was docked alongside when we woke up on Tuesday morning.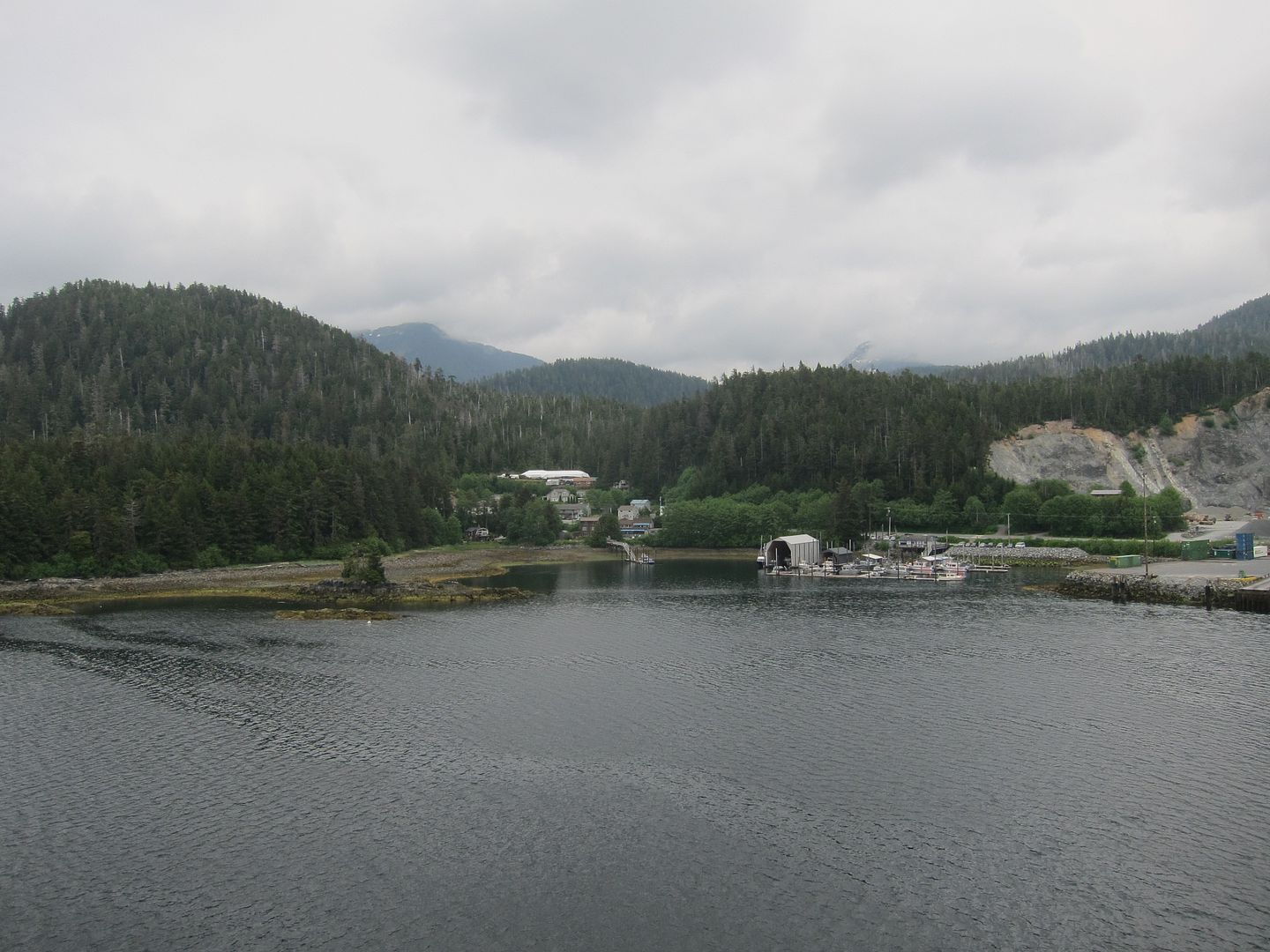 Based on everything I'd learned from researching Sitka, I expected that this would be a tender port because the town only recently built a deepwater dock. In fact, we must have been among the first ships to ever use the new dock, because when we looked outside we could see our means of passage onto land.
I took a few more pictures from our verandah before we went up to Deck 9 for a quick breakfast.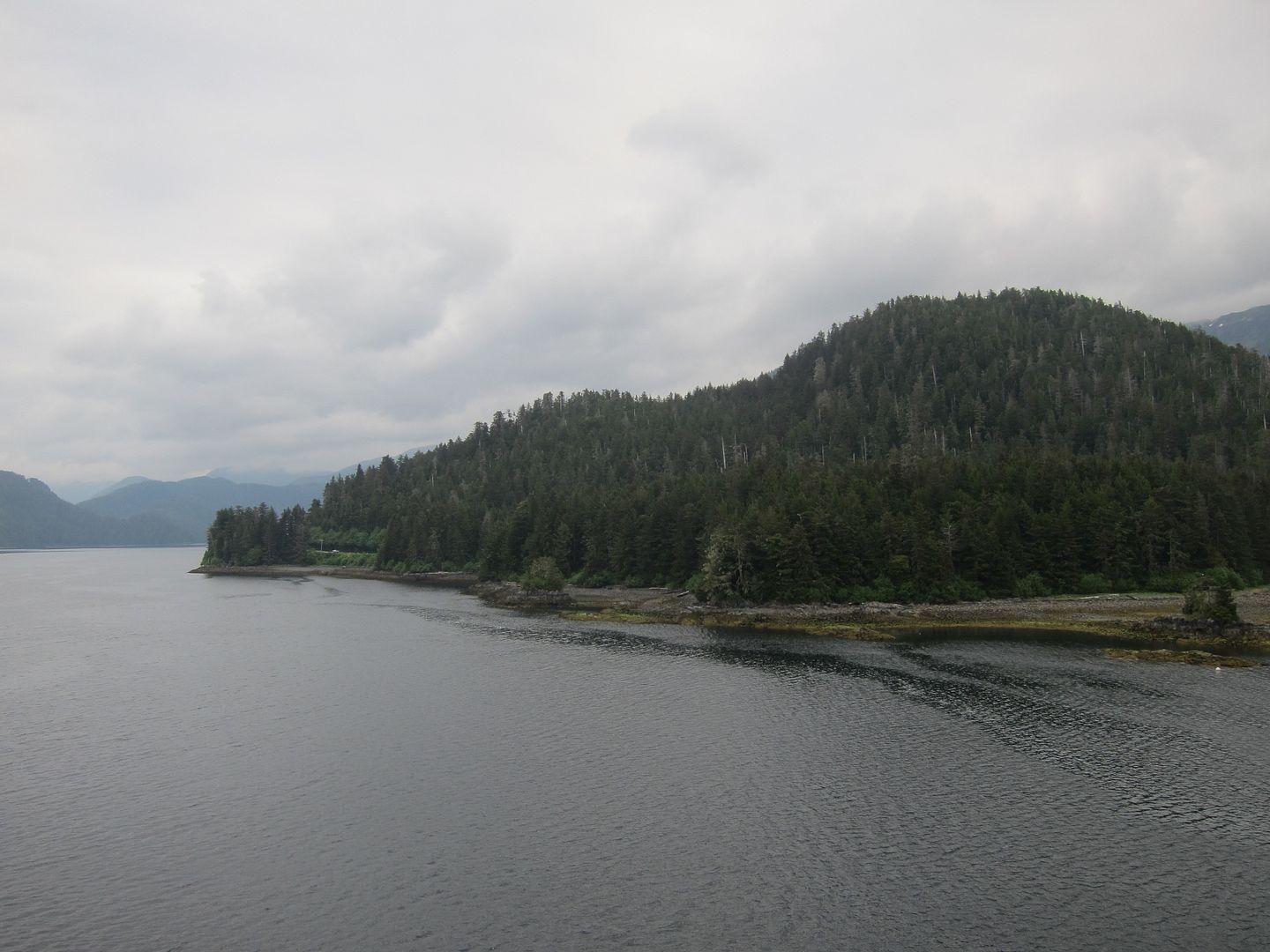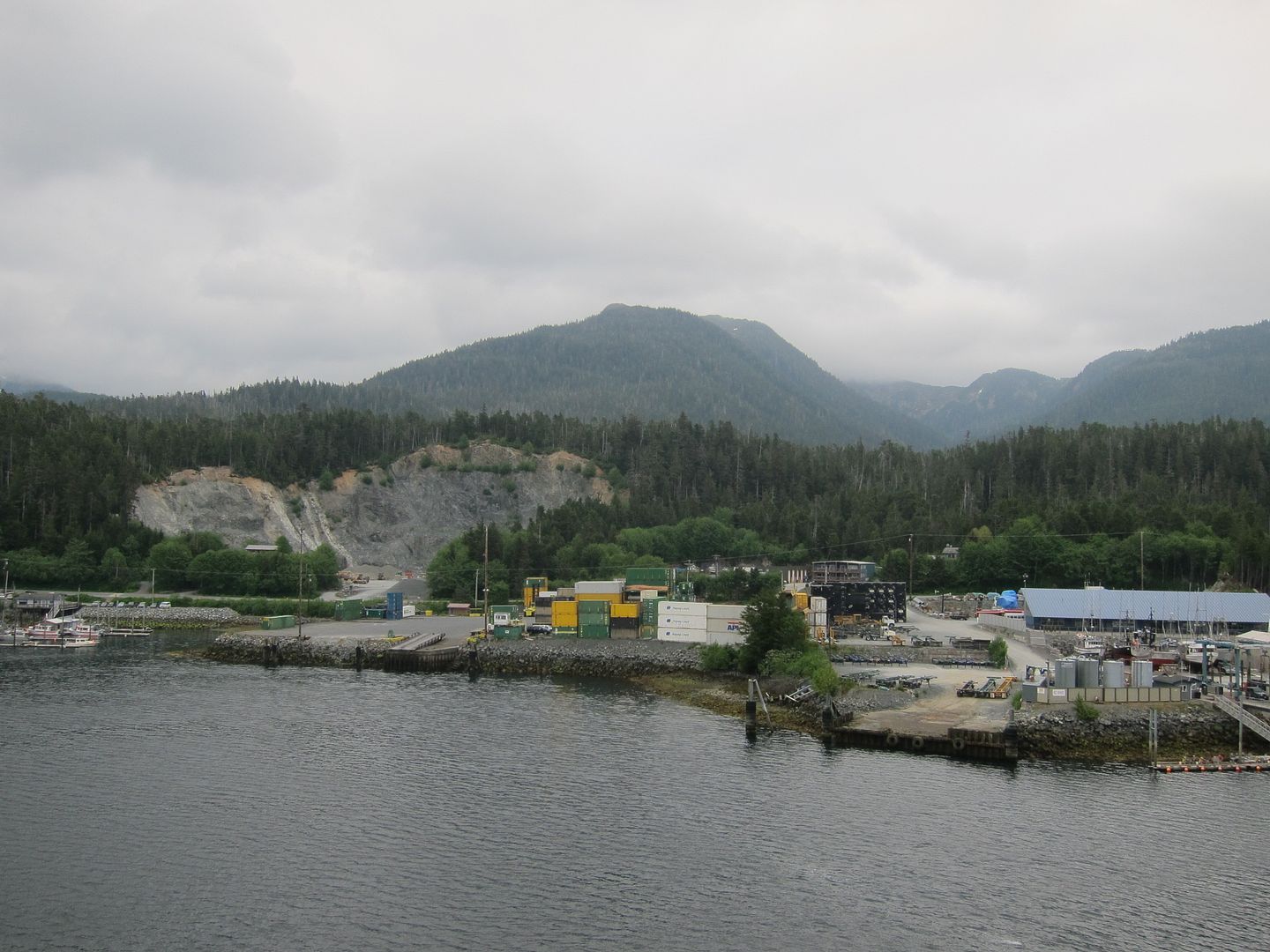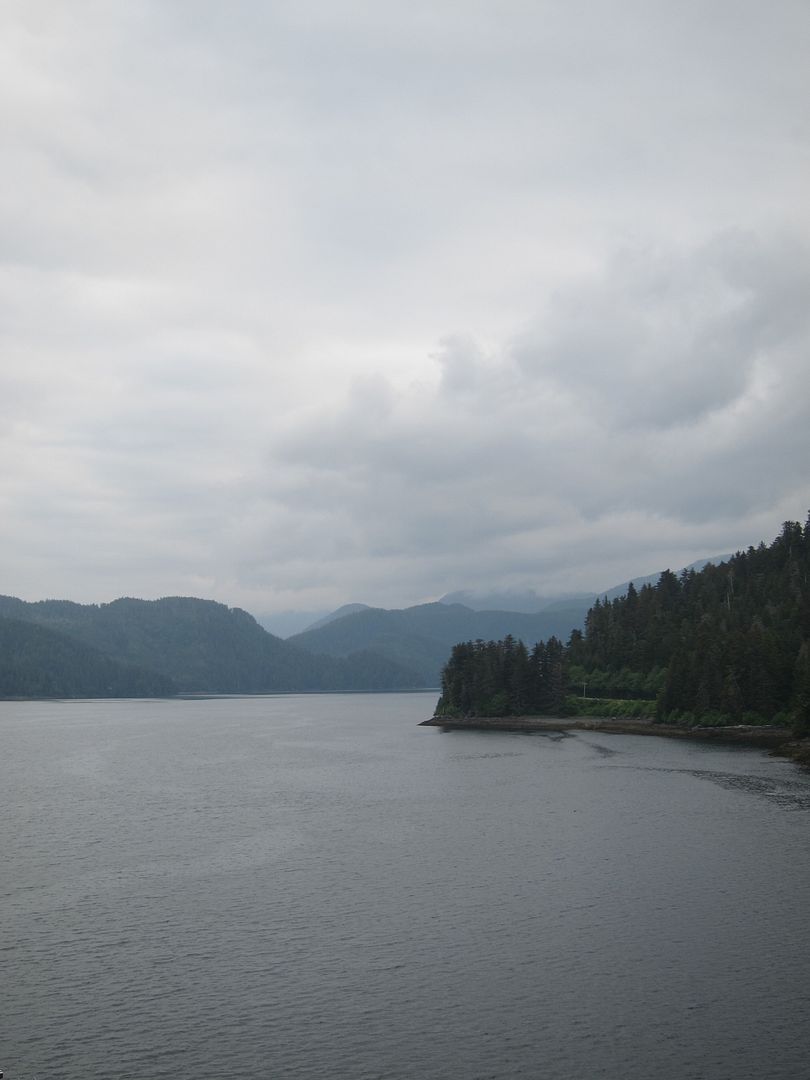 Already, they were starting to load supplies either off of or onto our ship.
When Jimmy's "very pleasant good morning" announcement had come on soon after we woke up, he'd let us know the location of the gangway—in fact, I think he repeated it like 10 times—and I remember that we had to take the stairs down to one of the decks and then walk either all the way forward or all the way aft from there… Beyond remembering that detail, however, I have no clue where we had to go.
Regardless, I DO remember that we found the spot without any trouble and were soon on solid ground in Alaska for the first time ever.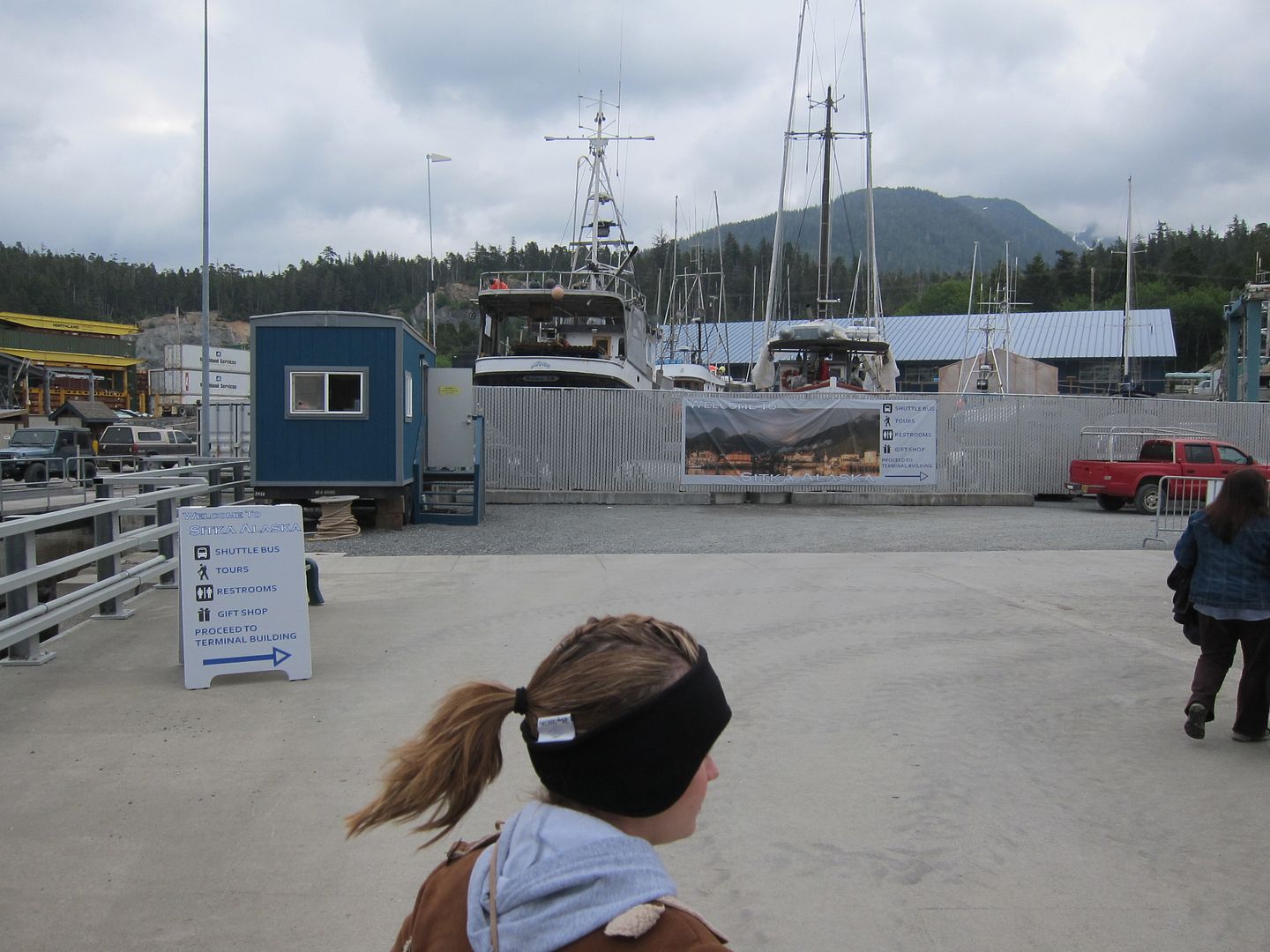 We learned that Sitka's deepwater dock was actually about 5 miles outside of town, so there were shuttle buses to bring us right to the main strip.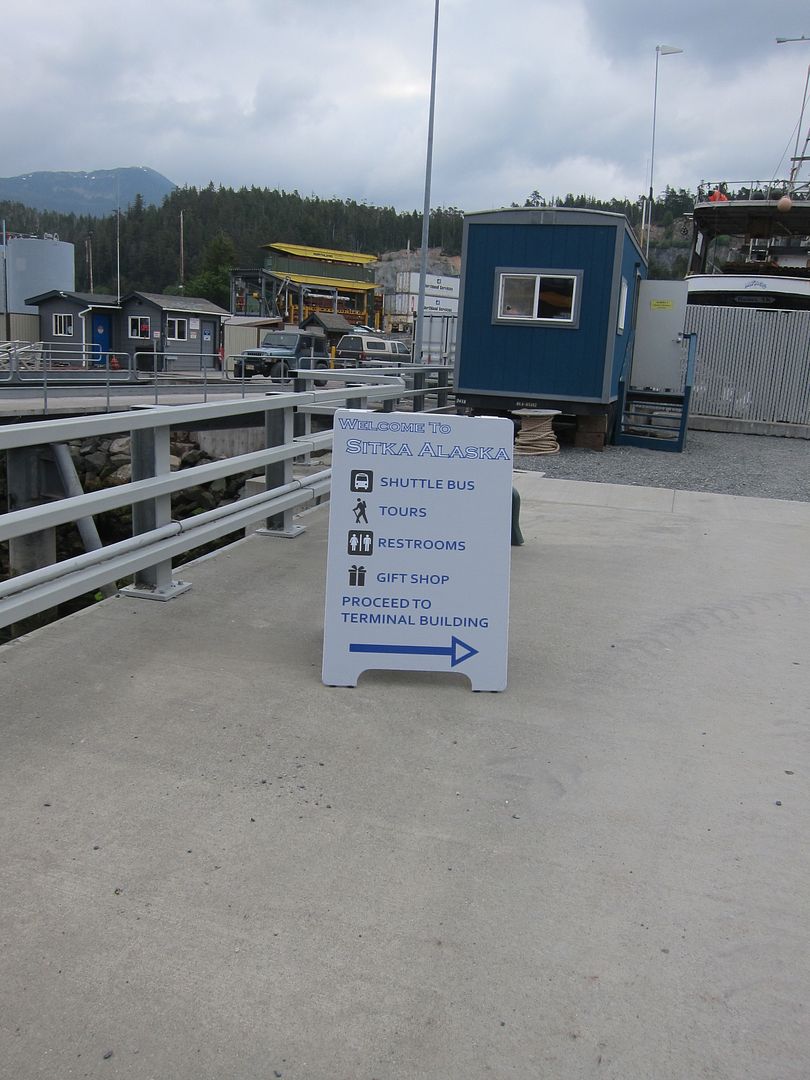 Sitka is actually the largest city in the country by land area (crazy, I know!), but the part that is inhabited is much, much smaller.
As we made our way toward the shuttles, I looked back at the ship and saw a few details we'd missed so far since we'd only briefly seen it docked in Vancouver before boarding.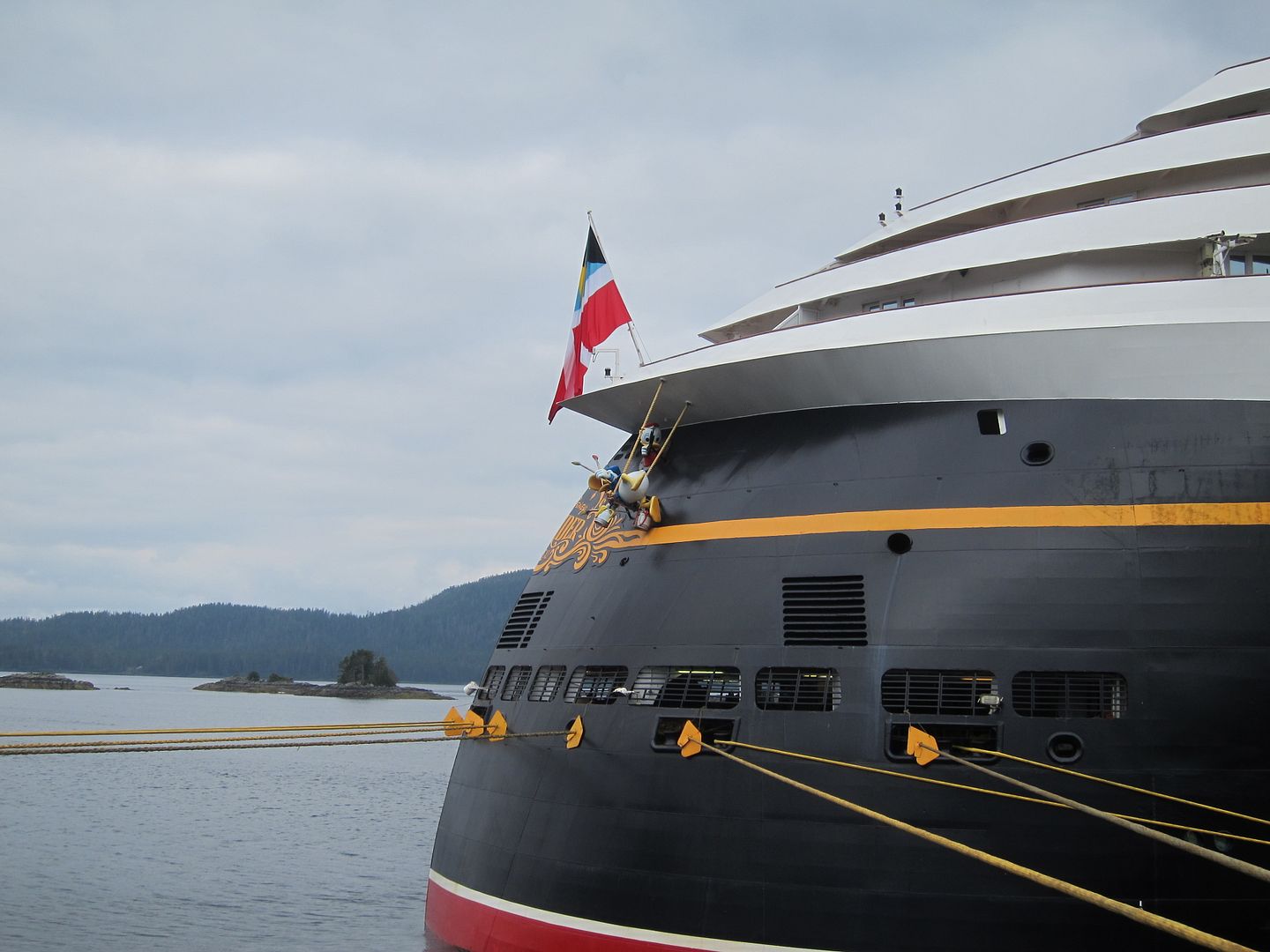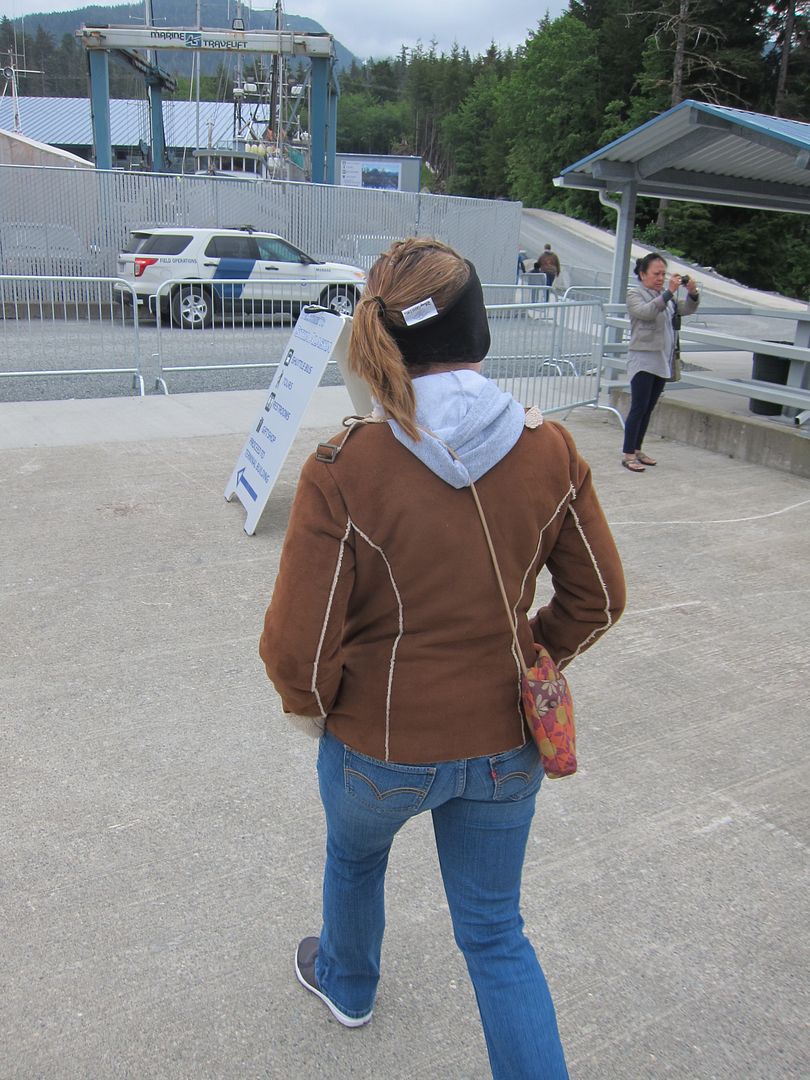 Before making it up to the bus stop, we passed by this group of women representing a Russian-American women's history society. They were the town's welcoming committee.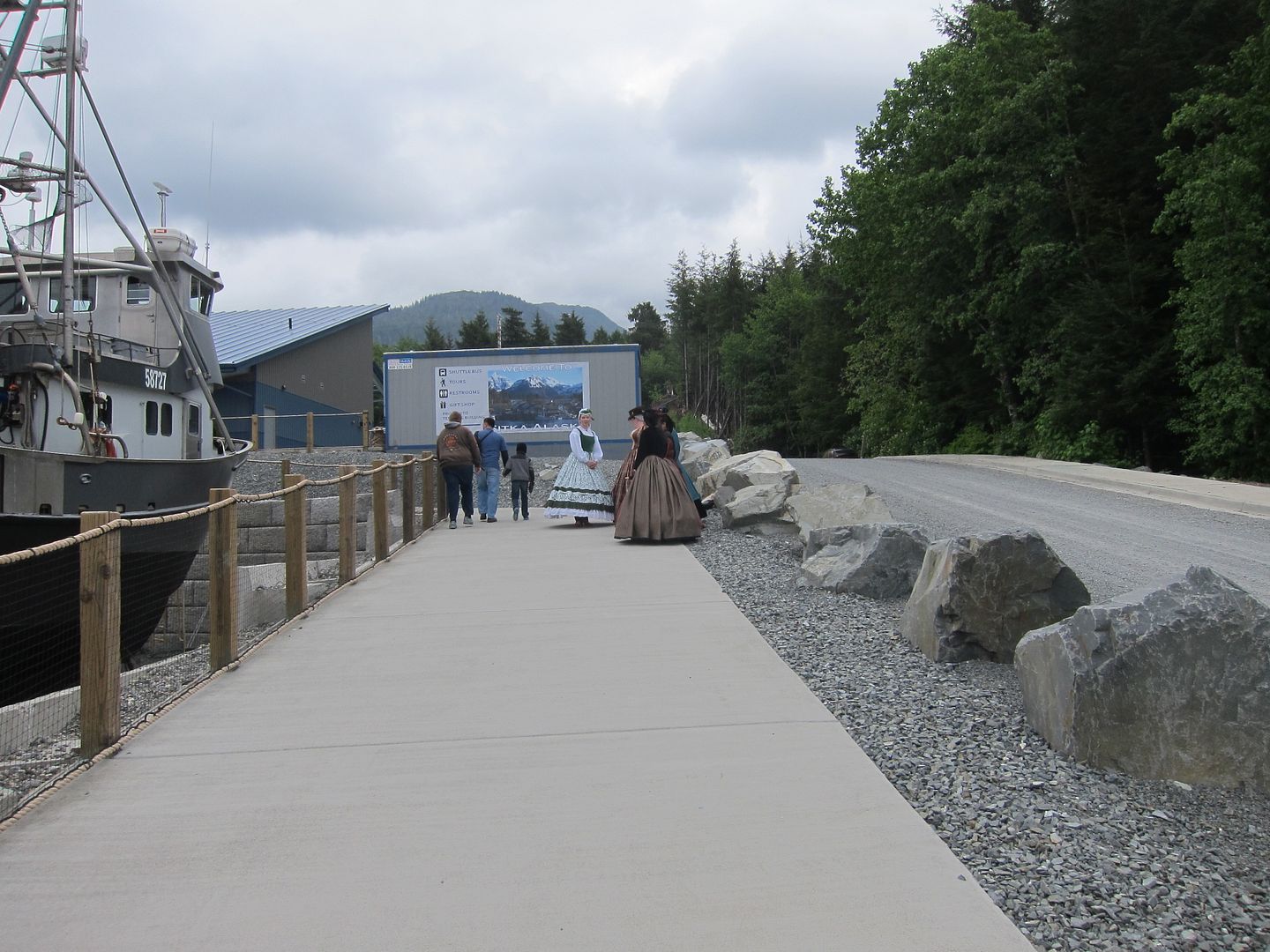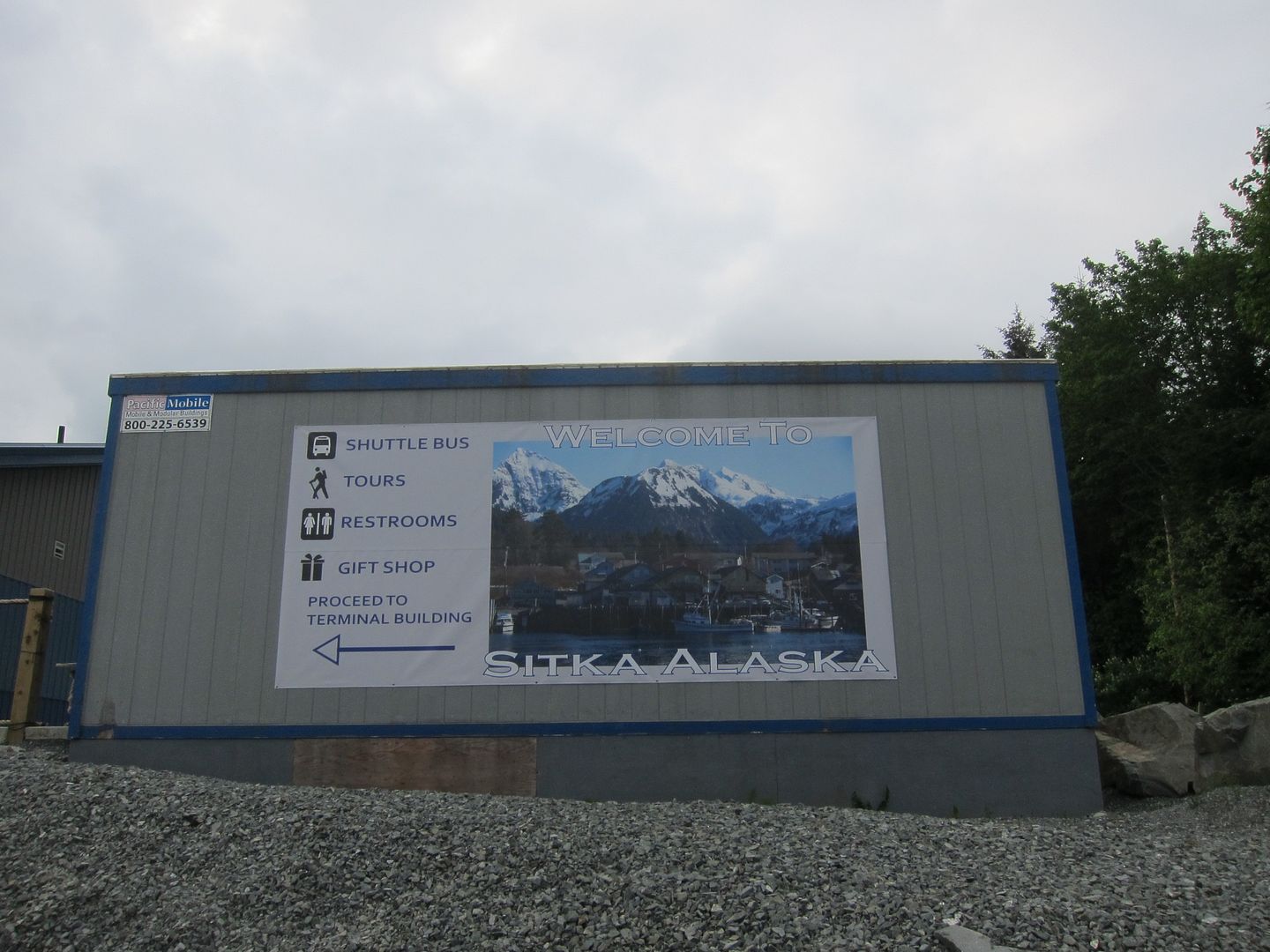 This would be our free transport into town.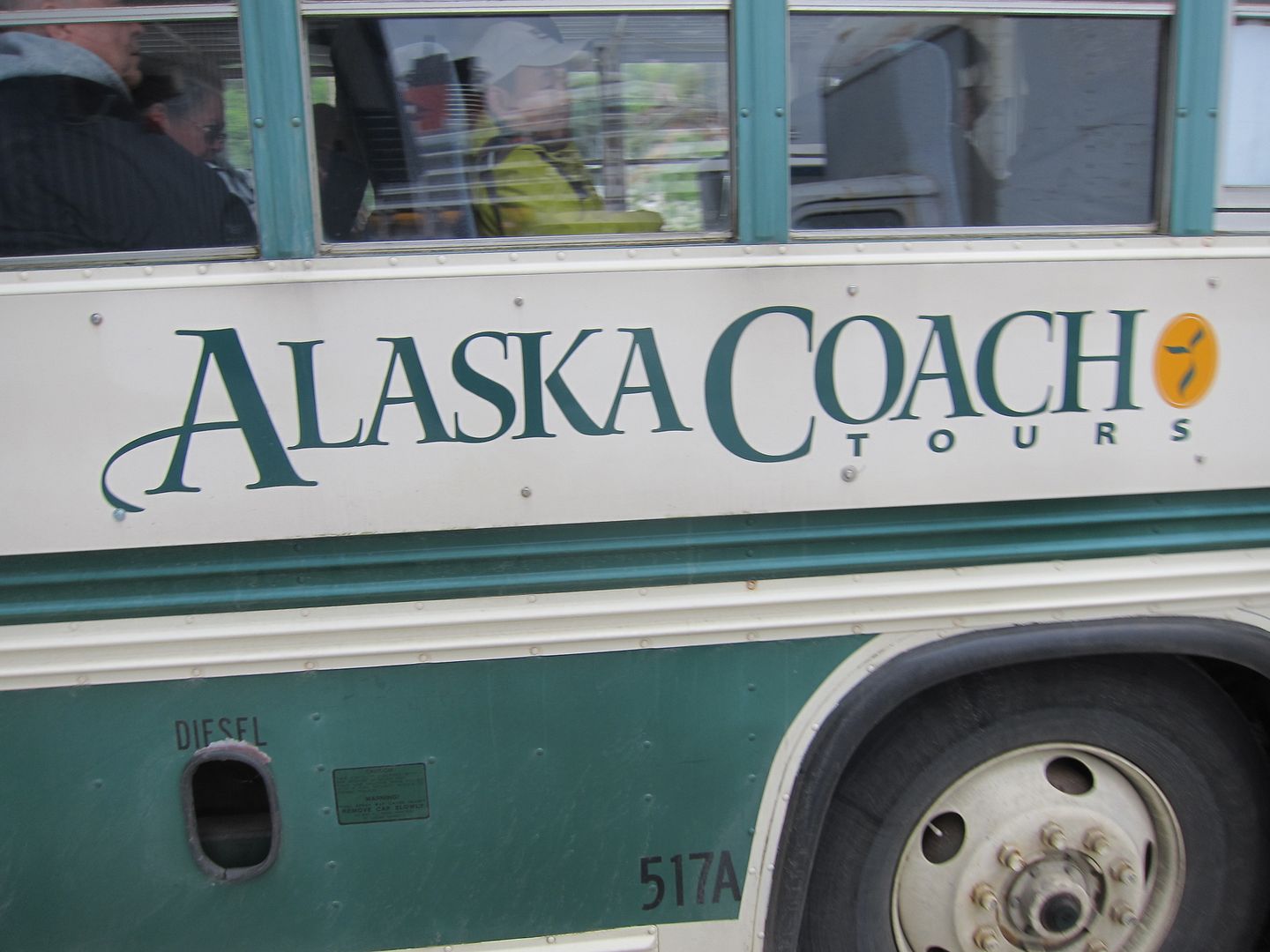 As we drove, the scenery was mostly nondescript because we passed by lots of neighborhoods. Every once in a while, though, we'd get a view like this.
The bus dropped us off at Harrigan Centennial Hall—right in the middle of downtown—and we went inside to check it out.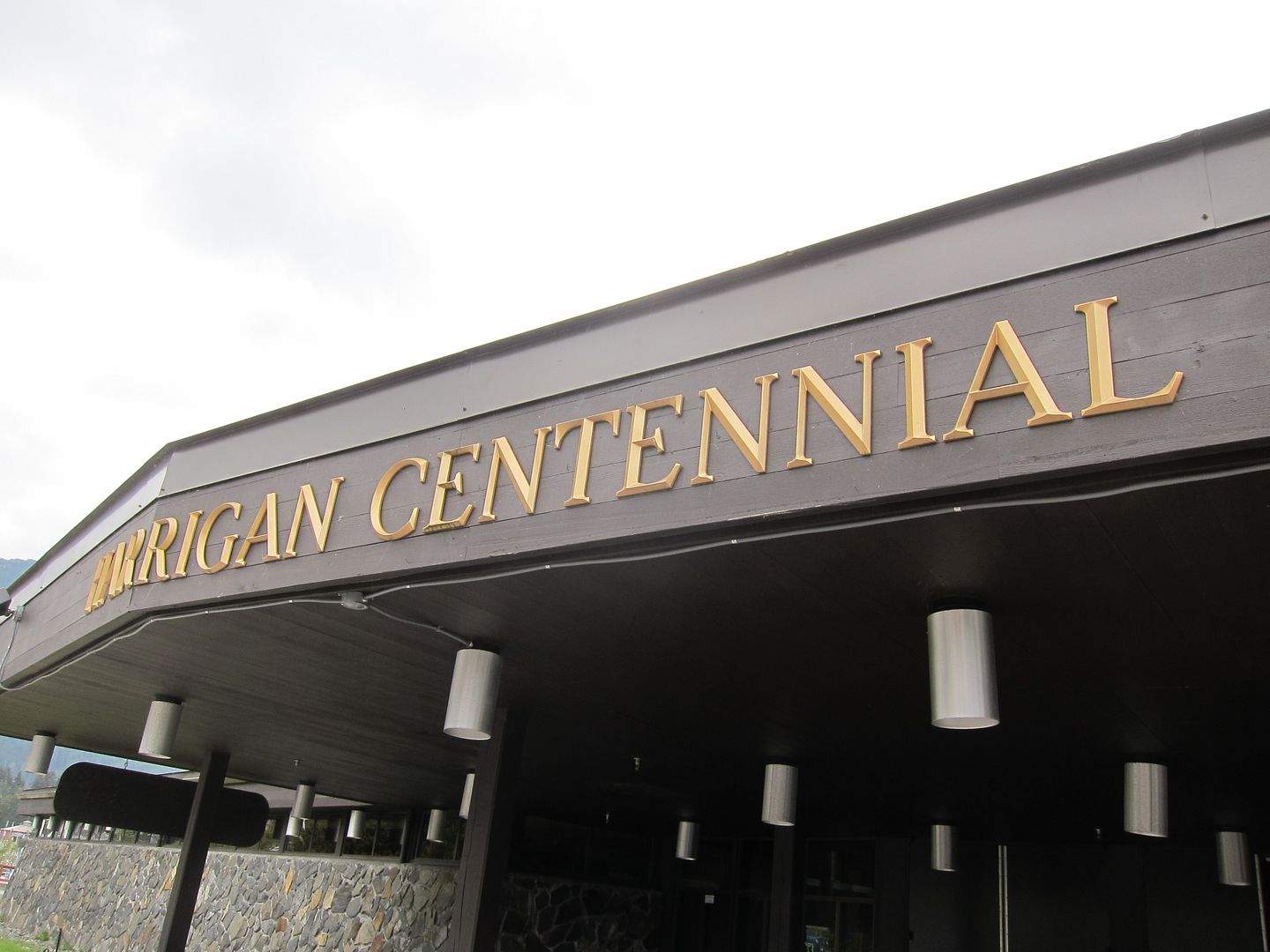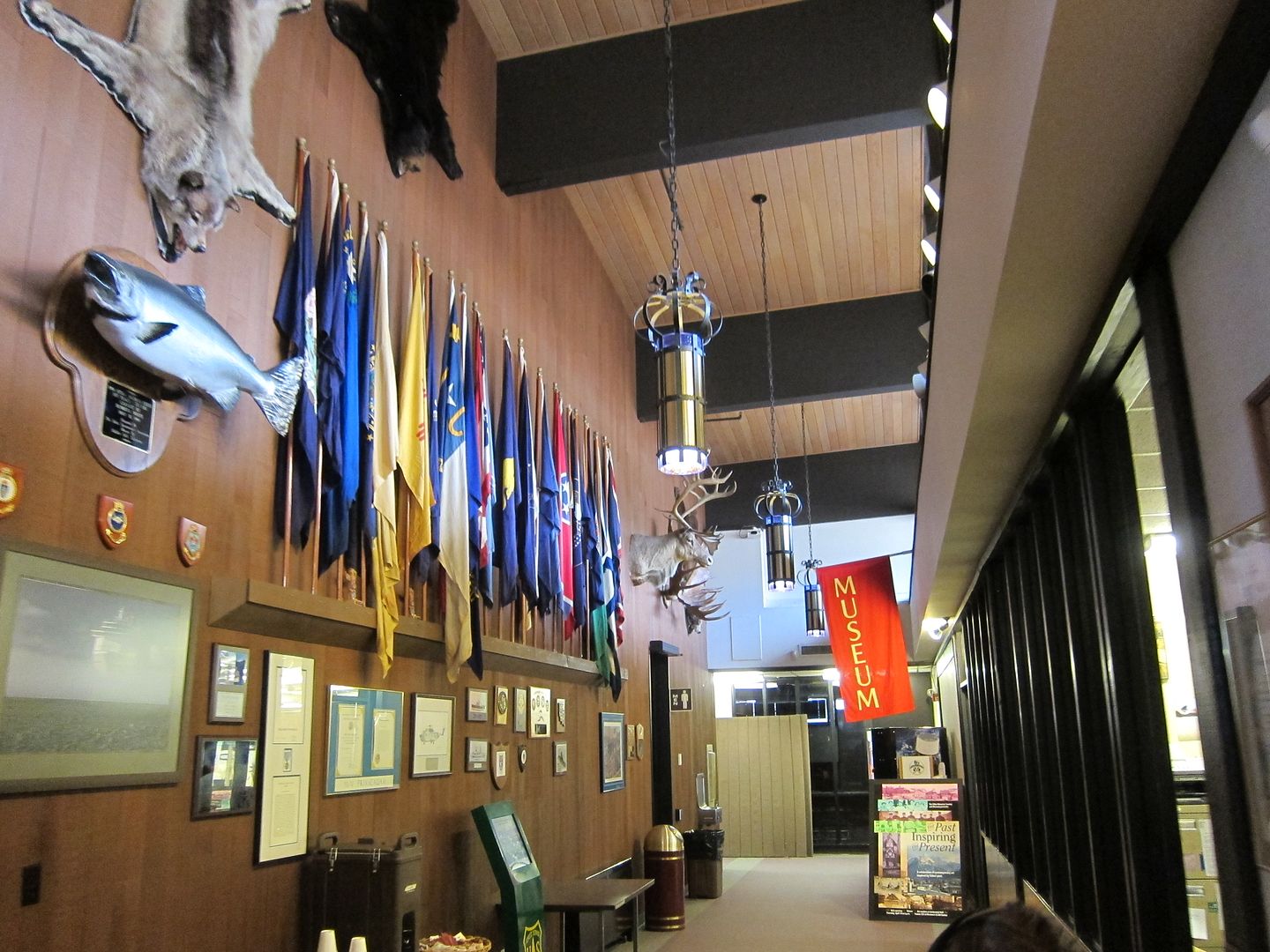 Most of the attractions we would visit throughout the day paid homage to Sitka's three distinct cultures. Originally, this area was inhabited by the Tlingit (pronounced "klink-it") tribe of Native Americans, who first came to Sitka more than 10,000 years ago. Around 1800, the Russians arrived in Sitka and took control of the city. They called it New Archangel and created a number of settlements—including a few buildings that are still standing. In 1867, the Alaska Purchase (in which the United States bought Alaska from the Russians) was signed in Sitka, and the city became the new Alaska Territory's first capital. Eventually the government was relocated to Juneau, but Sitka still retains much of the character that it gained throughout its history.
Centennial Hall featured several exhibits full of Tlingit and Russian artifacts.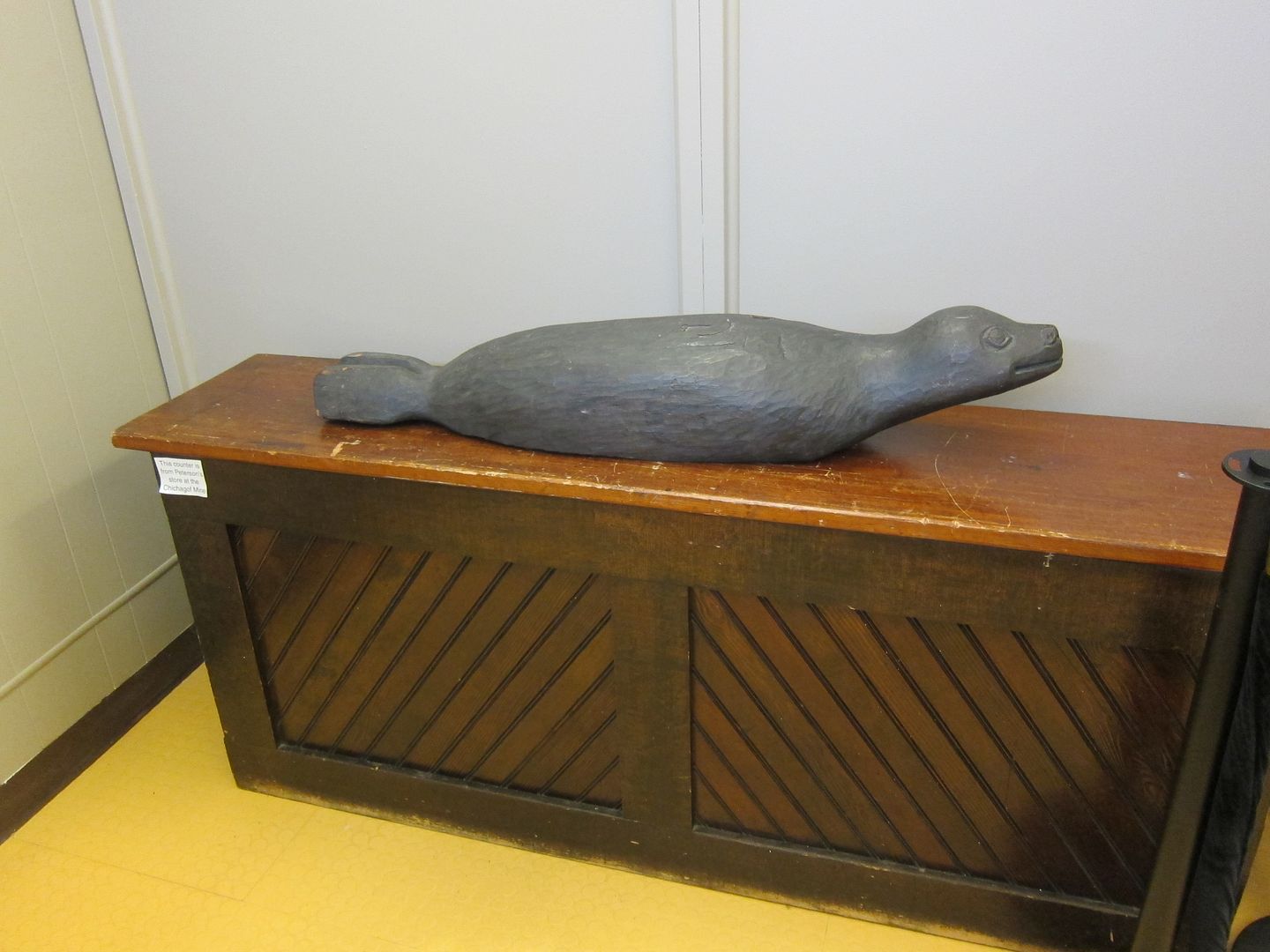 This ice saw reminded us of Frozen.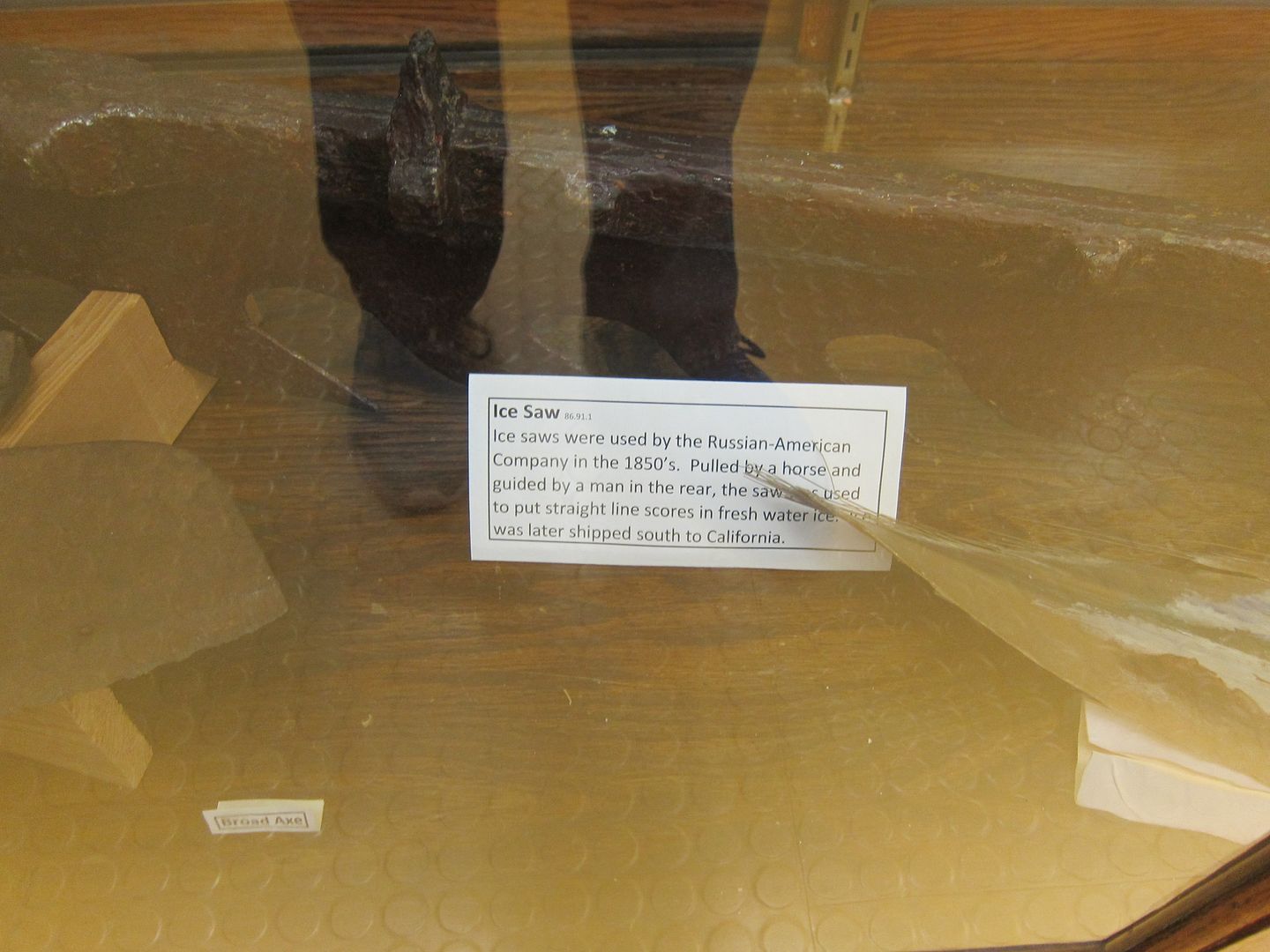 Heading back outside, we looked up at the flags flying and the statue in the center of town.
We also signed onto Sitka's free wi-fi, which gets an abysmal signal but technically serves almost the whole of downtown. It gave us the ability to use our phones very sparingly for the first time since we'd left our Airbnb in Vancouver.
What a view right from the center of town. We tried to imagine what it must be like to live here.
Though it had been entirely cloudy so far this morning, a few beams of sunlight were valiantly trying to peek through the clouds.
Tracy and I hadn't planned any organized Port Adventures for Sitka because I'd read that most of them weren't worthwhile. Instead, we just planned to walk around and try to hit up several of the town's most interesting attractions.
It was still quite early in the morning when we arrived in town, and most of the stores weren't even open yet. We decided to wander west down Lincoln Street—Sitka's main thoroughfare—to see what sorts of sights were in that direction.
One of the first major landmarks we passed was St. Michael's Russian-Orthodox Cathedral.
Built by the Russians in 1848, this massive place of worship was one of the centers of town culture for more than 100 years. In 1966, the original structure burned down as the result of an accidental fire, but residents of Sitka banded together to save most of its precious artifacts from the flames. The cathedral was subsequently rebuilt in almost the exact same style (only this time, it was made to be fireproof).
We decided to go inside and were greeted by the… priest…? (I have absolutely no idea what the different positions are within Russian Orthodoxy). He told us to have a look around at all the beautiful pieces of history.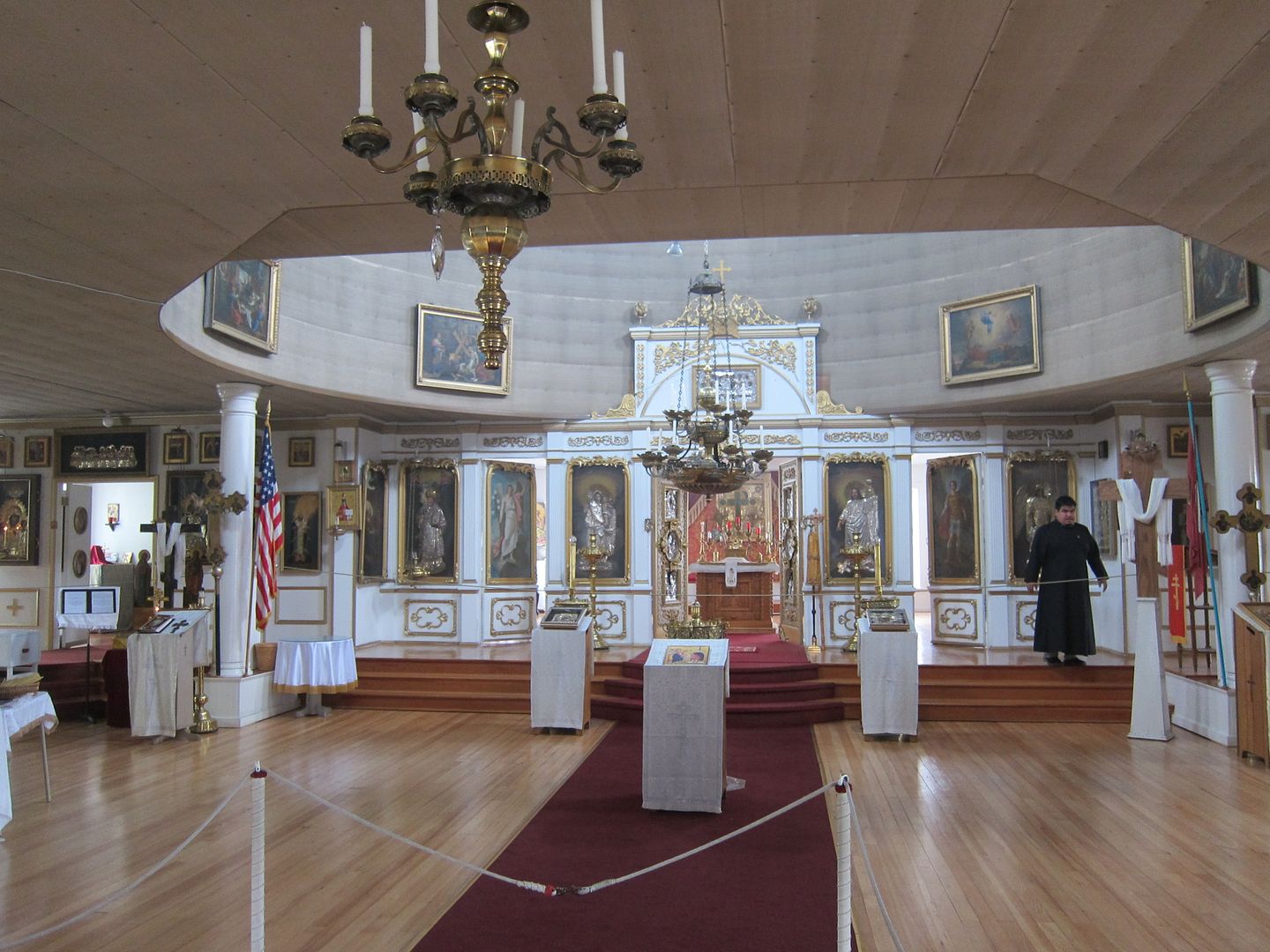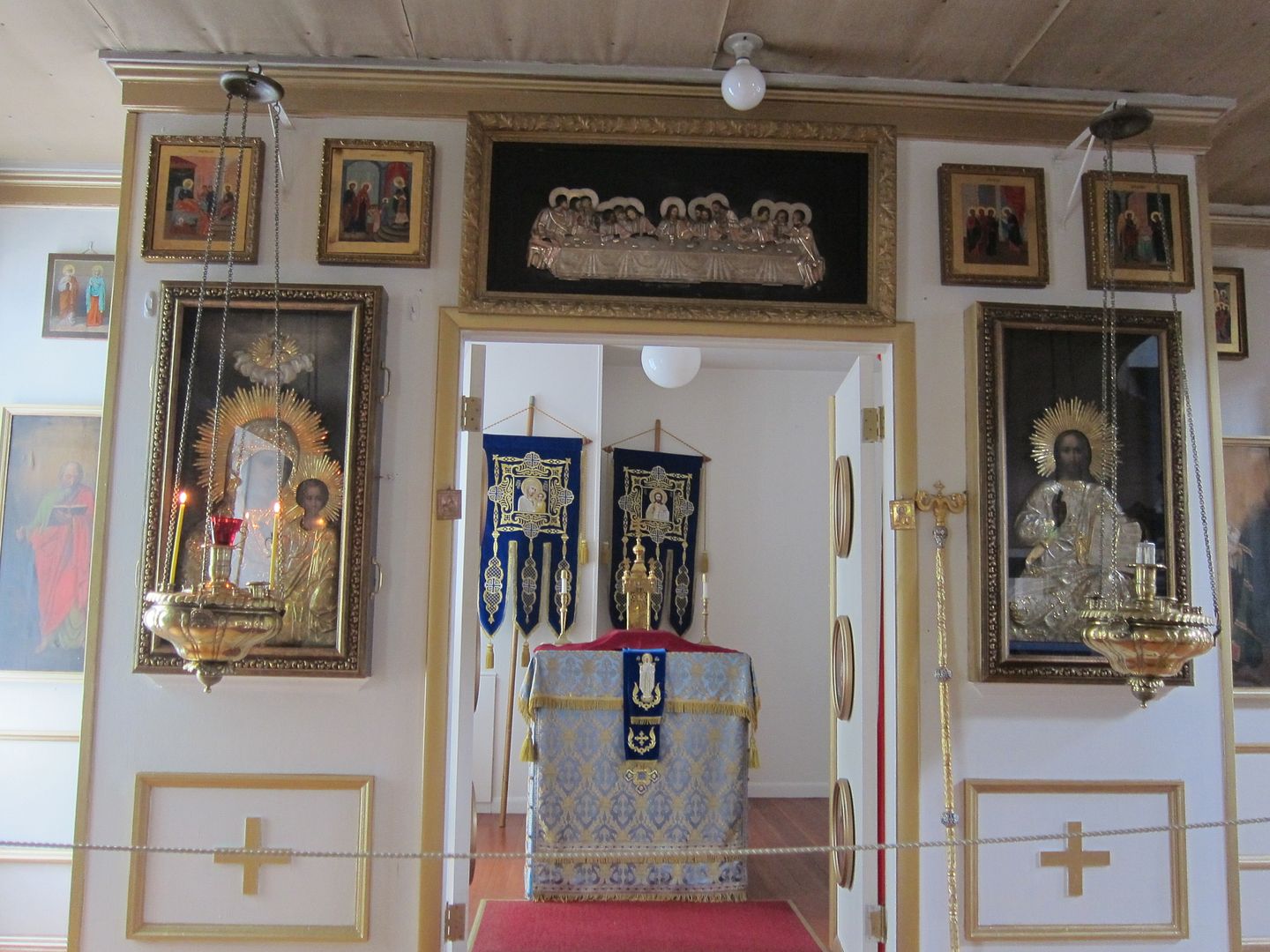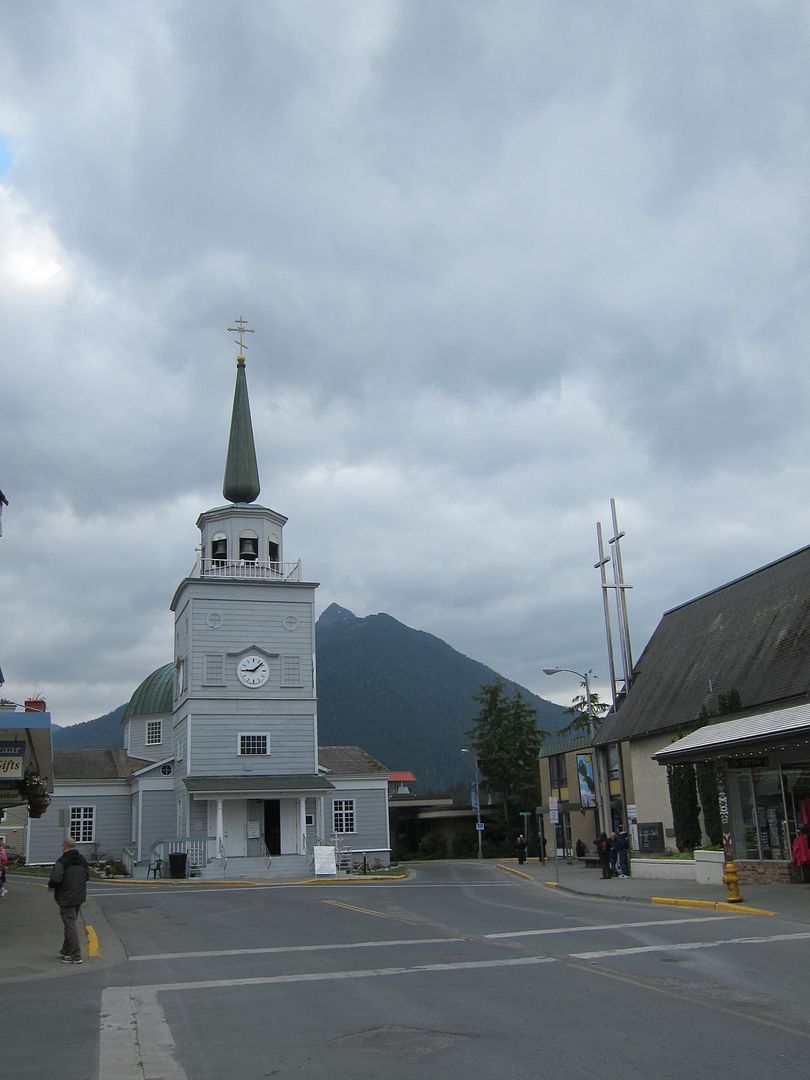 After heading back outside, we realized that a few of the local shops were starting to open because it was just past 9am. We began looking around and enjoyed how there were several giant stuffed/wooden bears outside for us to take pictures with.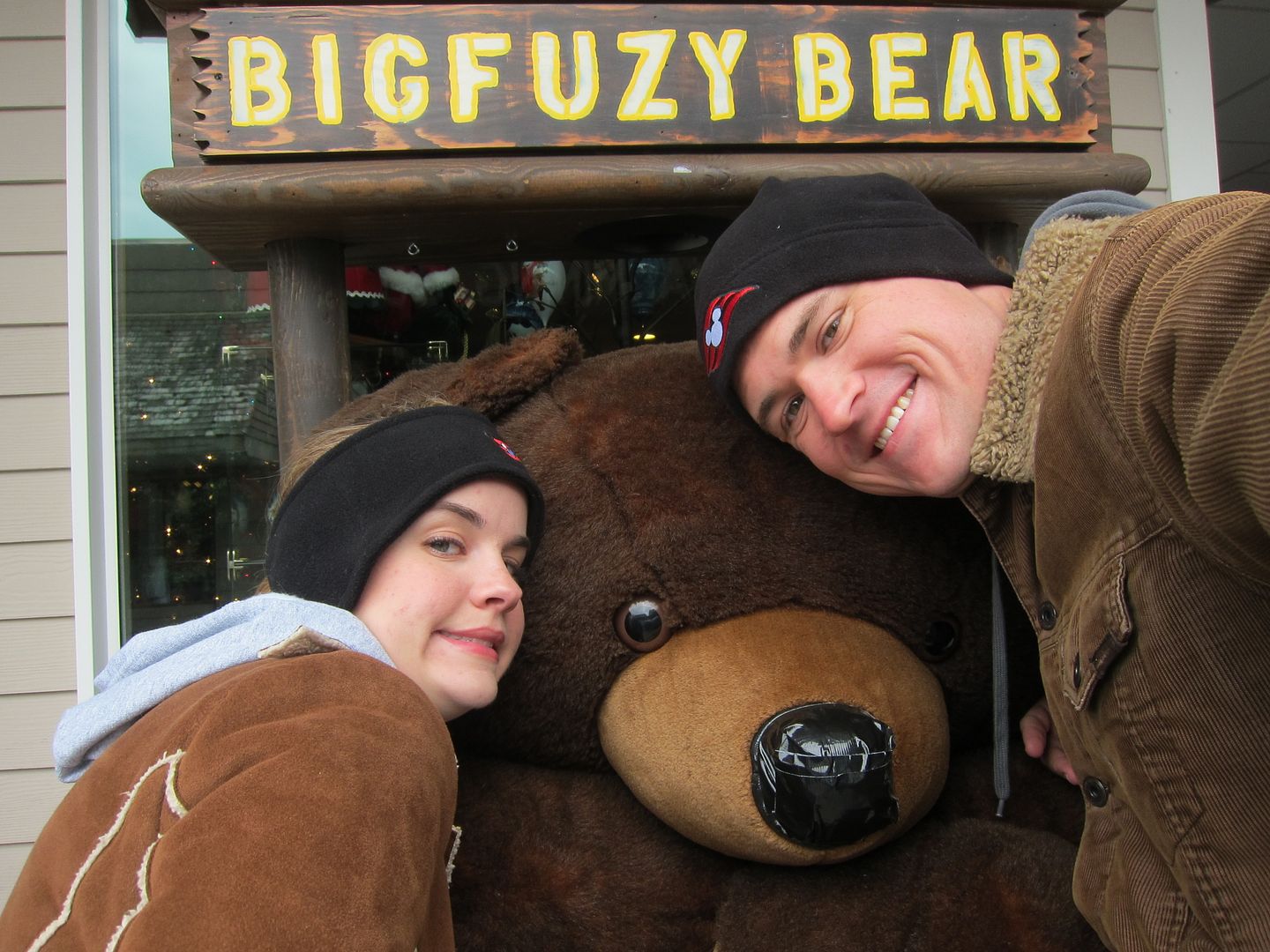 Previous Post | Next Post
Table of Contents
Support the Wandering Mouseketeers and get yourself a little something! Do your online shopping via our Amazon link!
Follow



Share