Chapter 2
Dinner and a Show
---
As we walked through the castle, we could hear that the Frozen Pre-Parade was going on somewhere along the parade route. This hadn't started until after we left, so we wanted to check it out at some point on this trip if possible.
Luckily, it must have just started because Anna, Elsa, and Olaf were just cruising down Main Street and about to reach the hub. We were able to stake out spots pretty easily to watch them go by.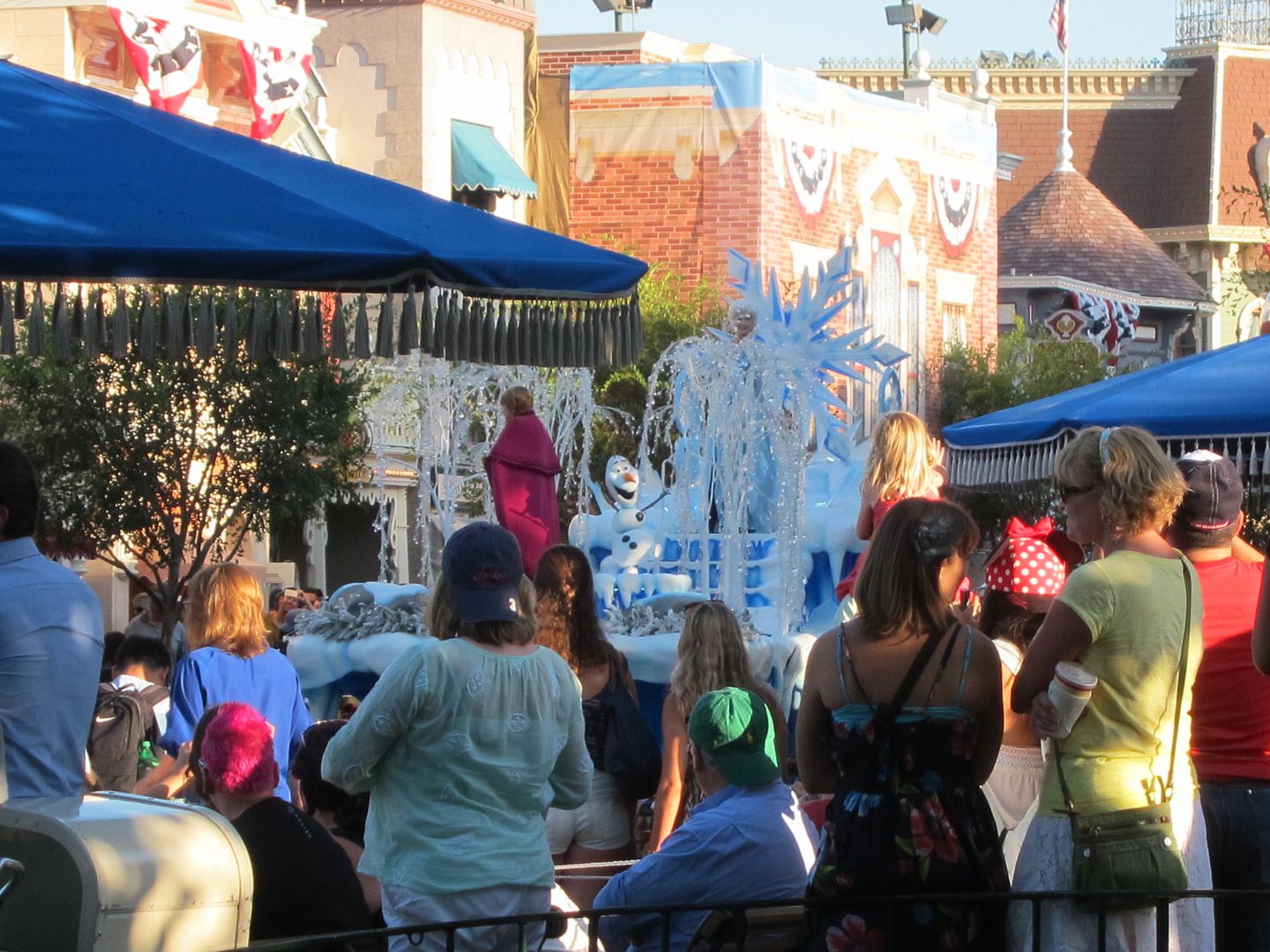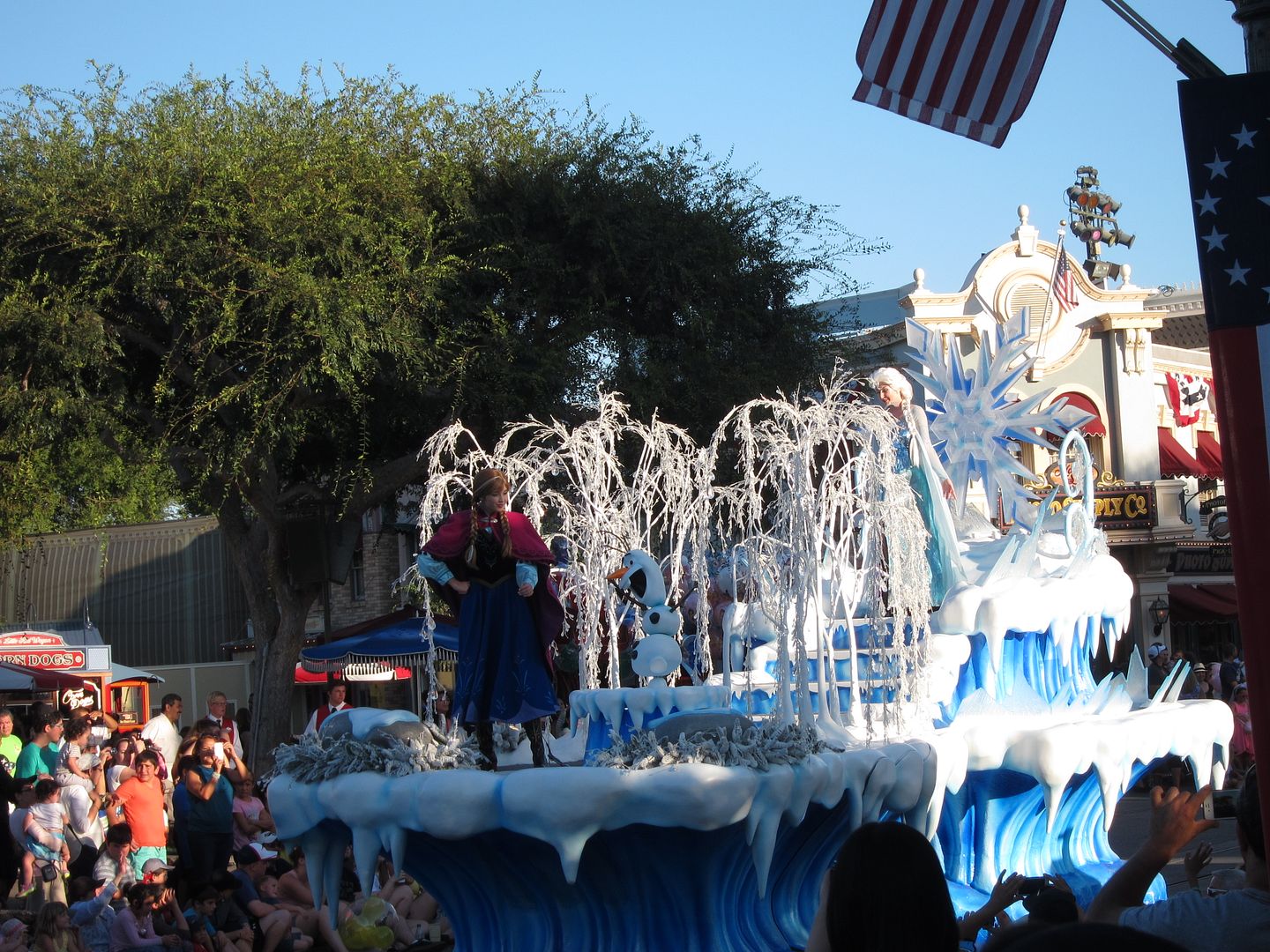 I really like how both of these next two pictures epitomize the characters.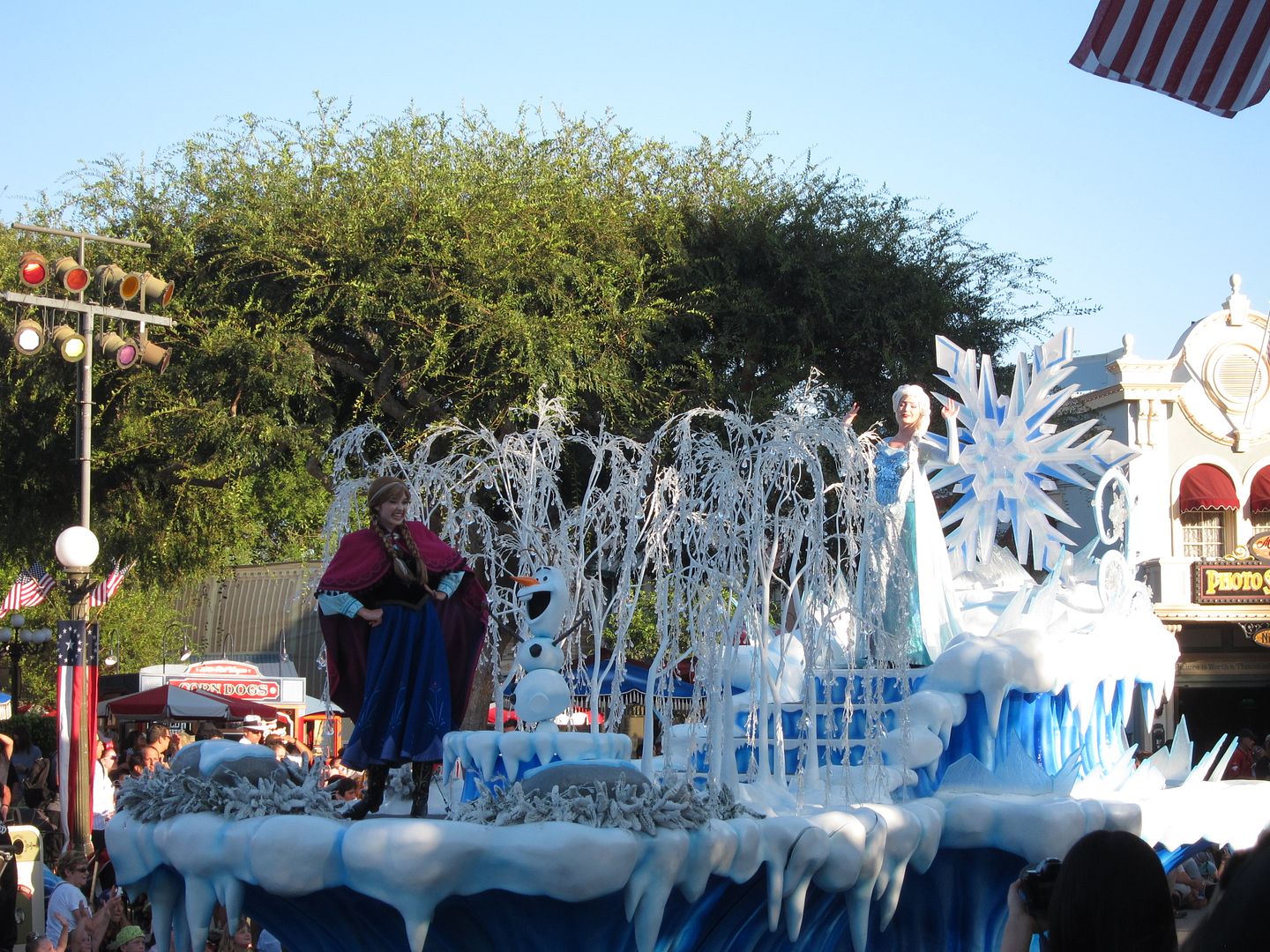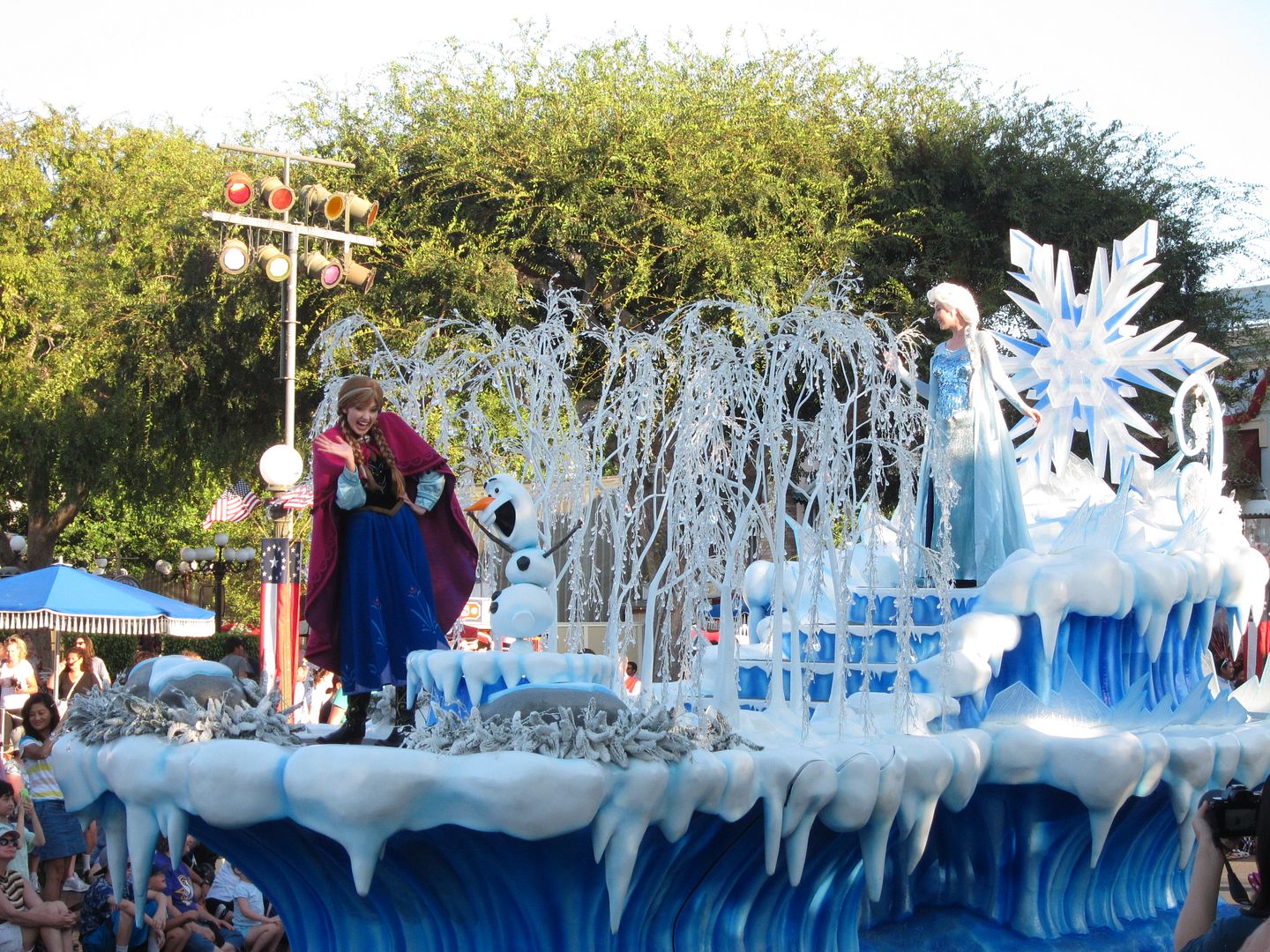 Since we had such a decent view, I even snagged a quick video.
[kad_youtube url="http://www.youtube.com/watch?v=XJsObA08ahg" ]
Pausing to watch the float didn't actually take us far from our dinner destination—Carnation Cafe.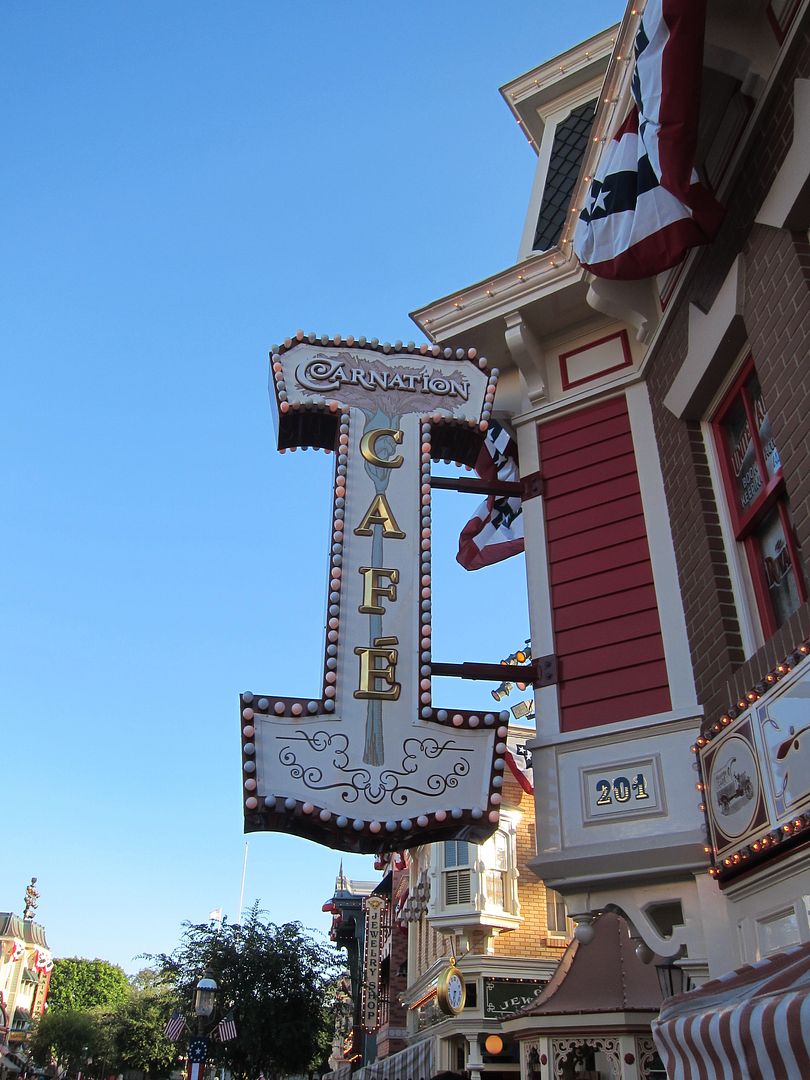 As I noted earlier, Tracy would be able to expense her meals on this trip. Since we almost always split our meals anyway, that meant we got to try out some awesome new food on the CoolTech dime.
We'd never been to Carnation Cafe before in spite of passing it hundreds of times. Here's a look at the inside, taken while we waited for our table.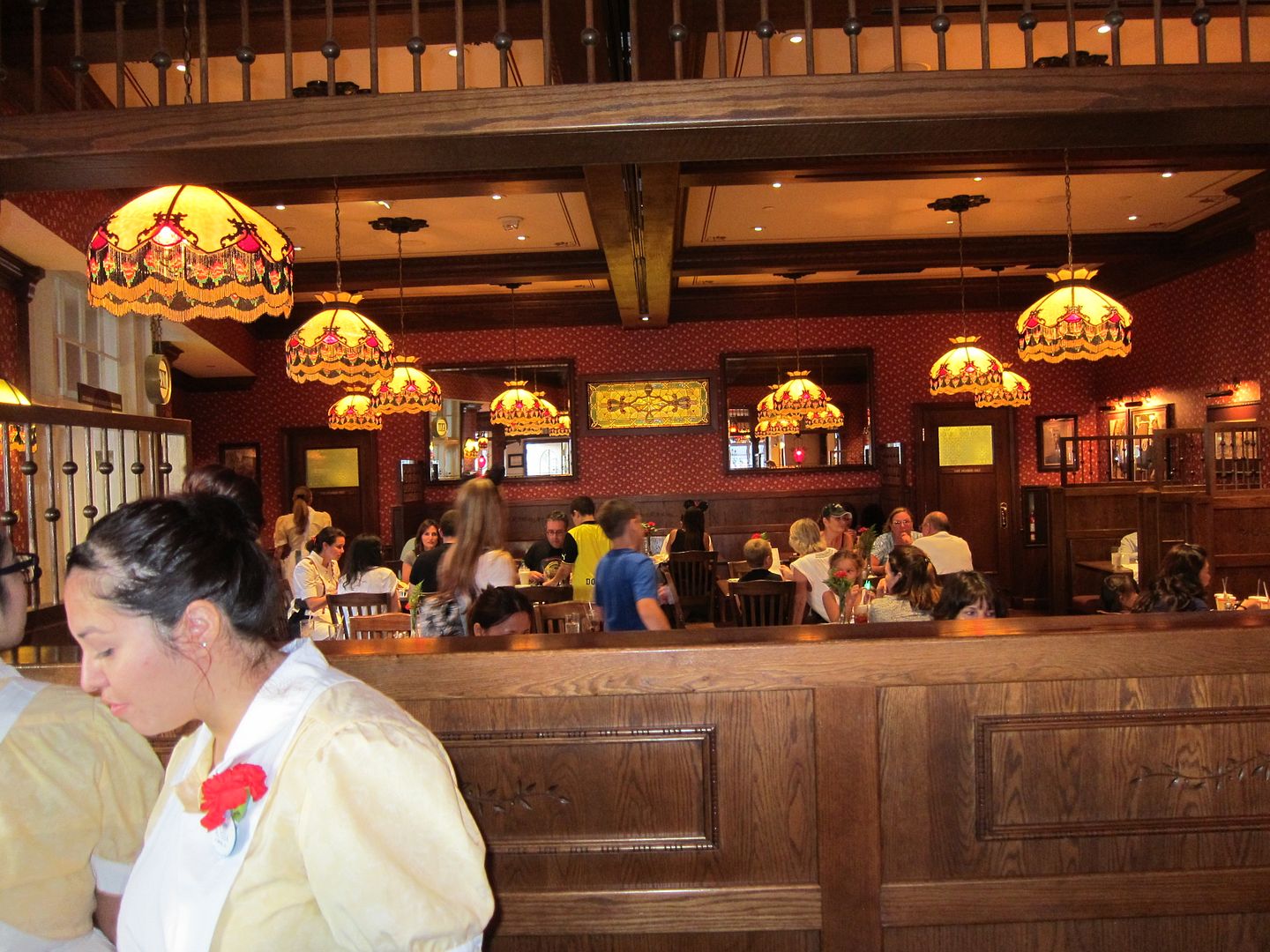 We had a reservation, but they still told us it would be a couple minutes until our table was ready, so we took our buzzer to the bathrooms to wash up before dinner. While back there, we loved some of these window displays.
Cats!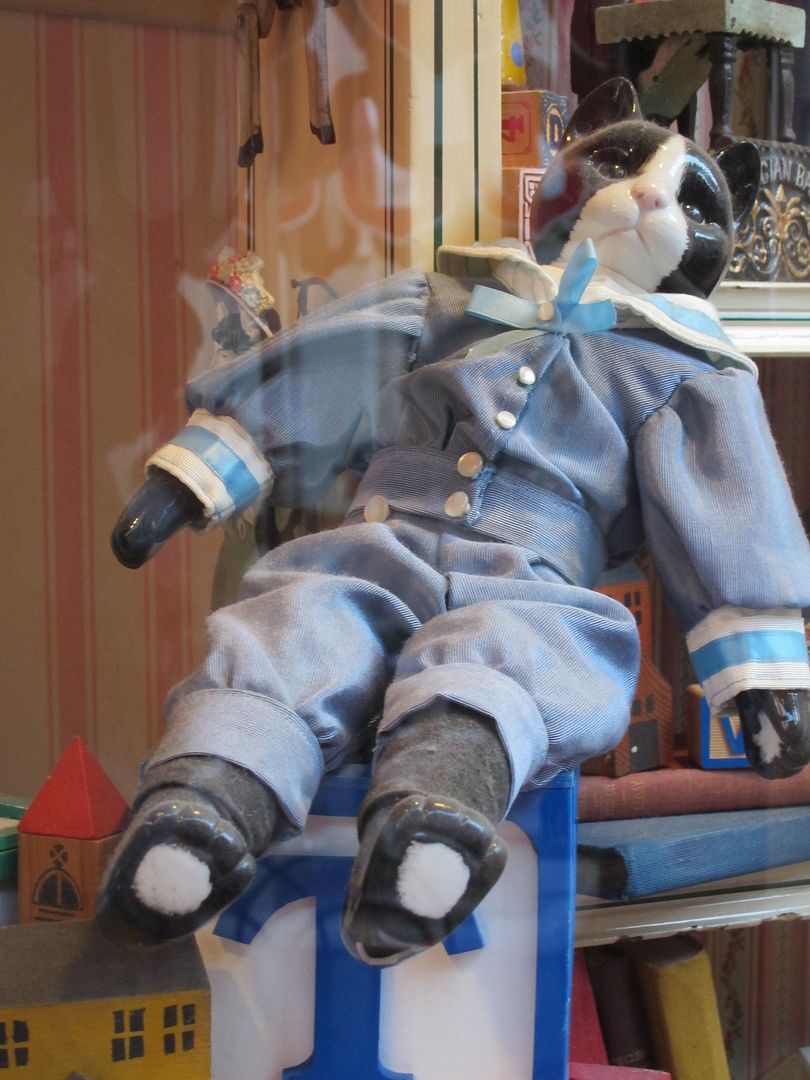 It took less than five minutes for the buzzer to go off, indicating that our spot was ready.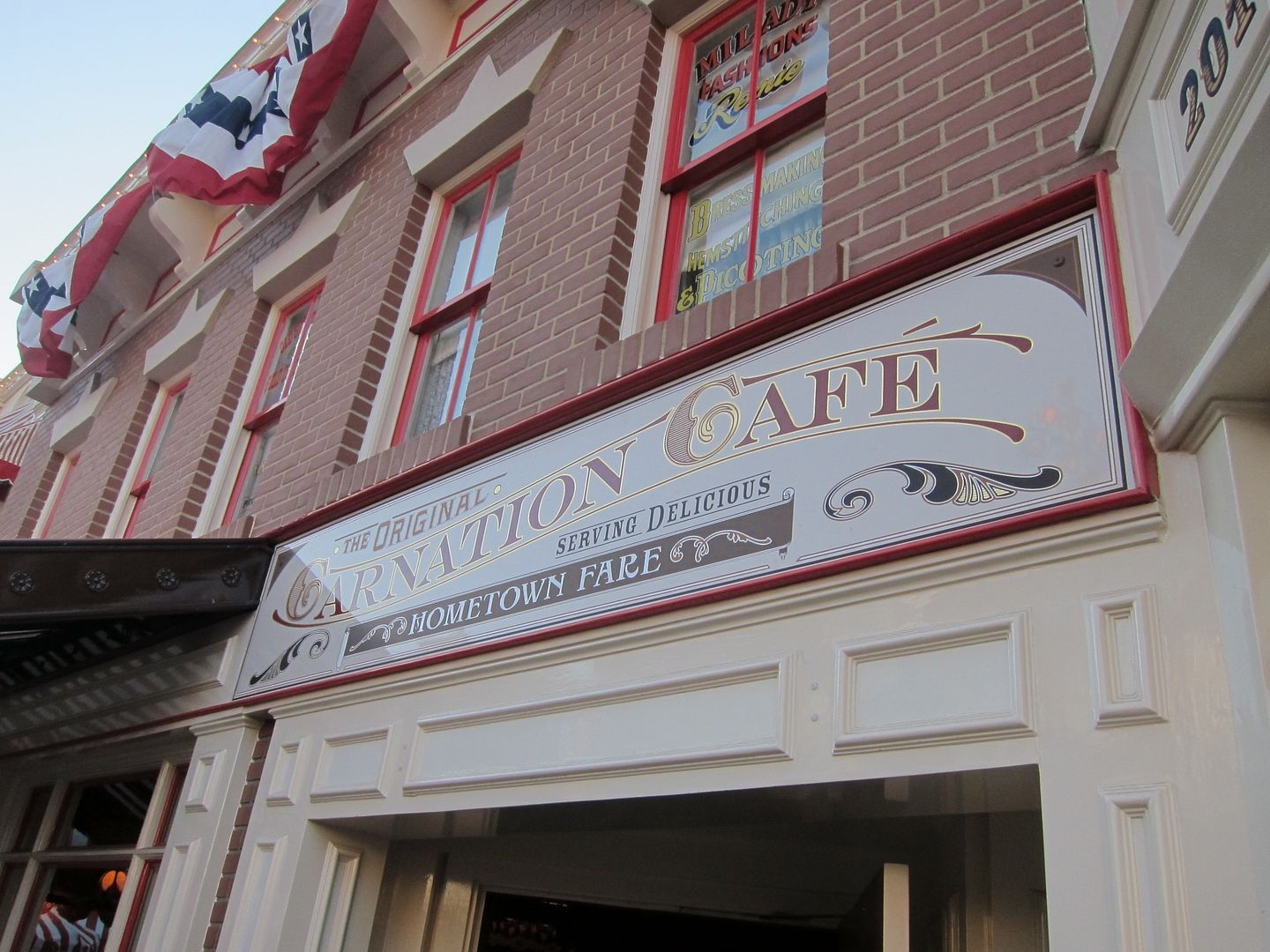 We'd told them that we didn't have any preference between indoor and outdoor seating, but an outside table must have been ready first because that's where they put us.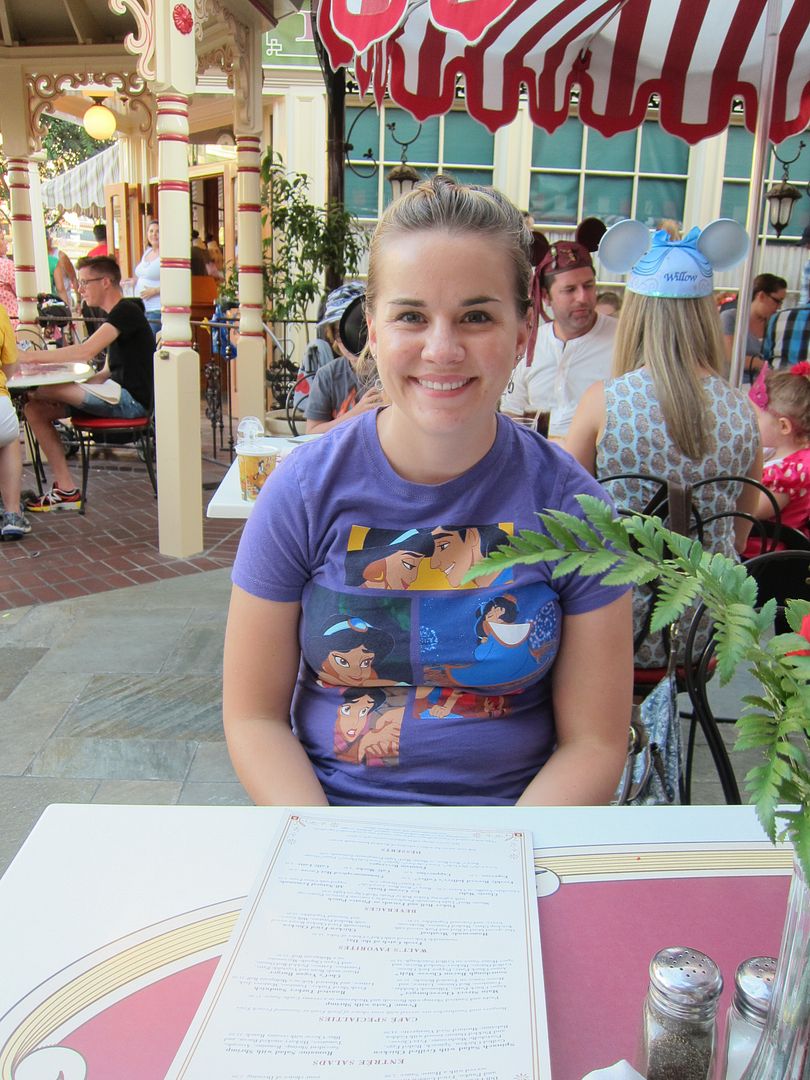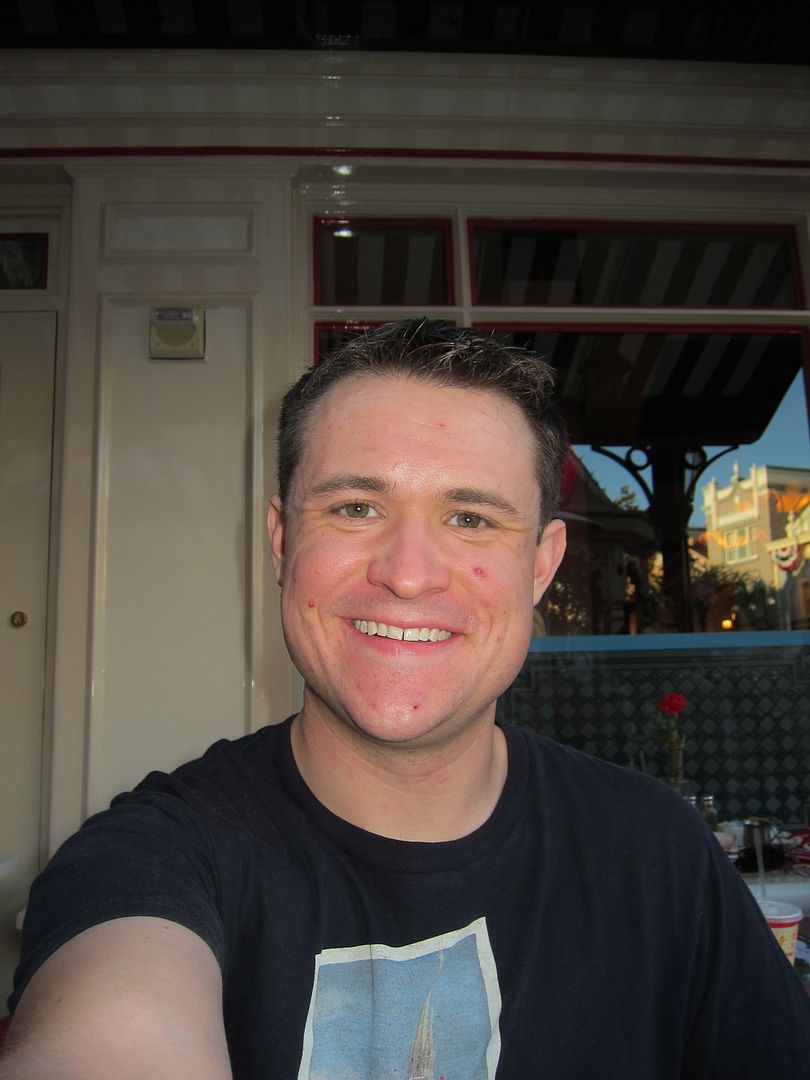 Here's the menu.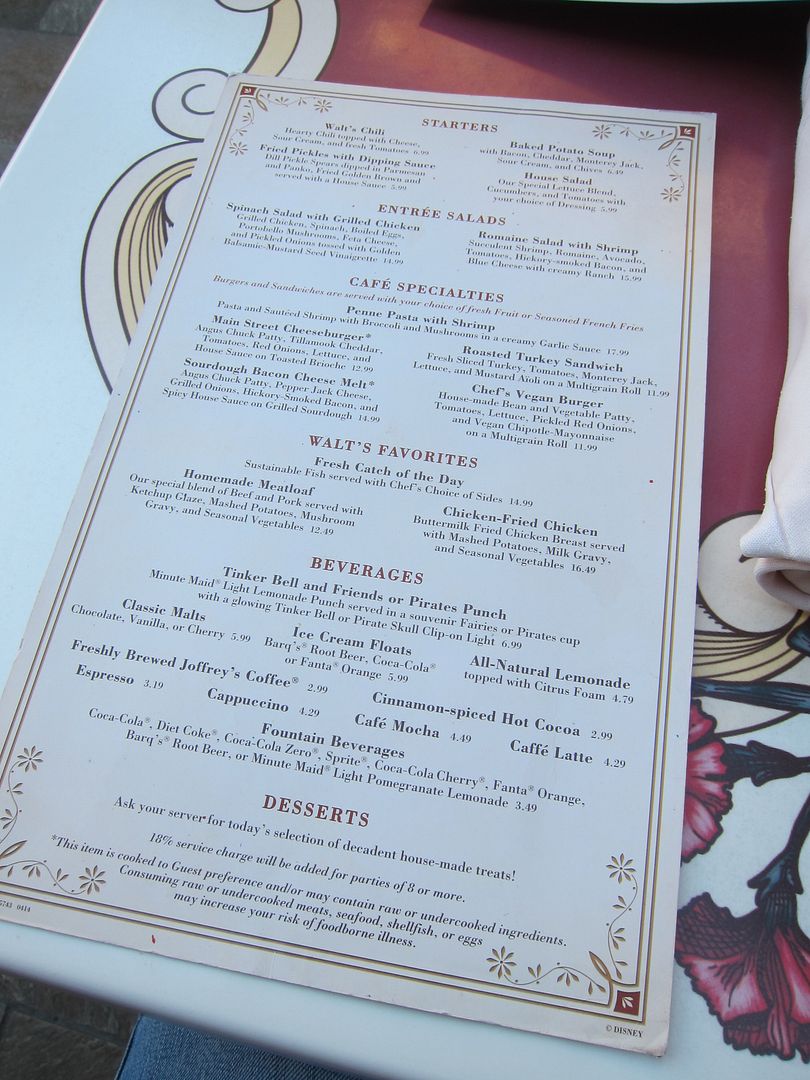 We'd read online that the Peanut Butter and Jelly Soda here was supposed to be delicious, but it wasn't on the menu. When we asked our server, she told us that they don't have it anymore. Blast! We ordered a Cherry Coke instead…
As indicated by the timing of the Frozen Pre-Parade, Soundsational was about to get underway. Our table actually had excellent views of the parade as it passed, and I got lots of decent pictures.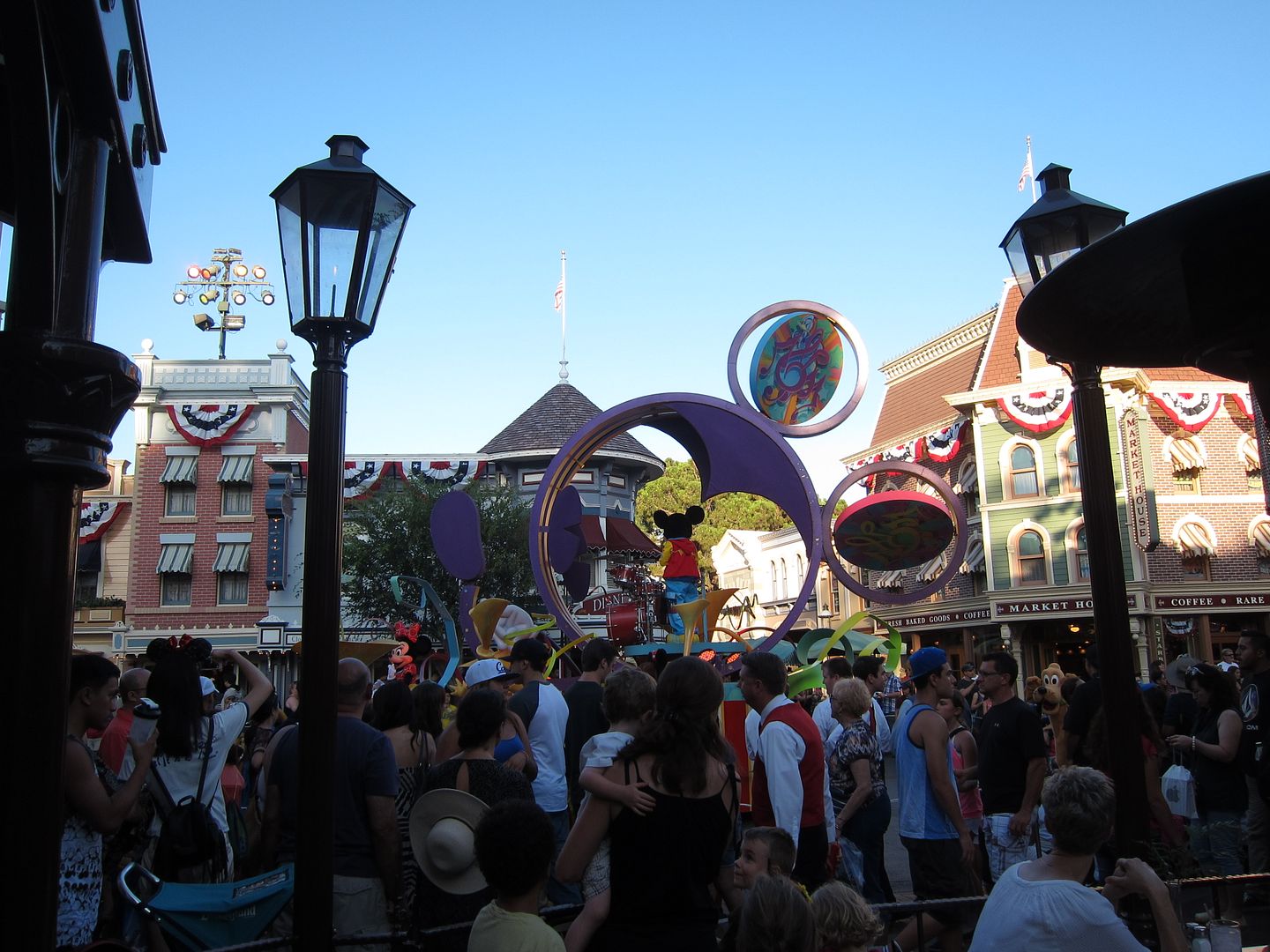 It's amazing how much less annoying the parade is when you're actually watching it rather than trying to avoid it while you walk through the park.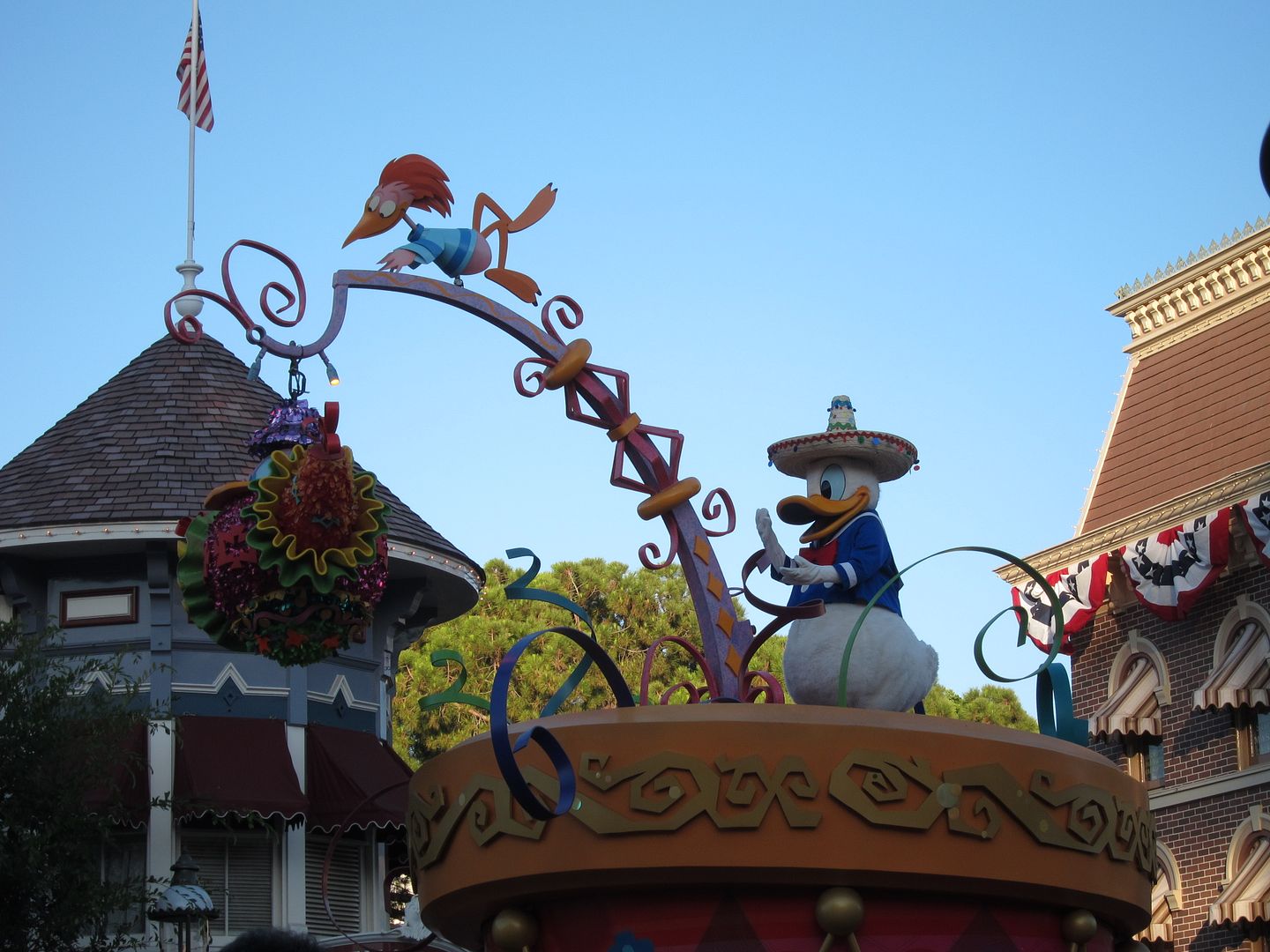 Sometime during the first few floats, we must have ordered our food, because our appetizer came out pretty quickly. We'd gotten the Fried Pickles with Dipping Sauce (Dill Pickle Spears dipped in Parmesan and Panko, Fried Golden Brown and served with a House Sauce).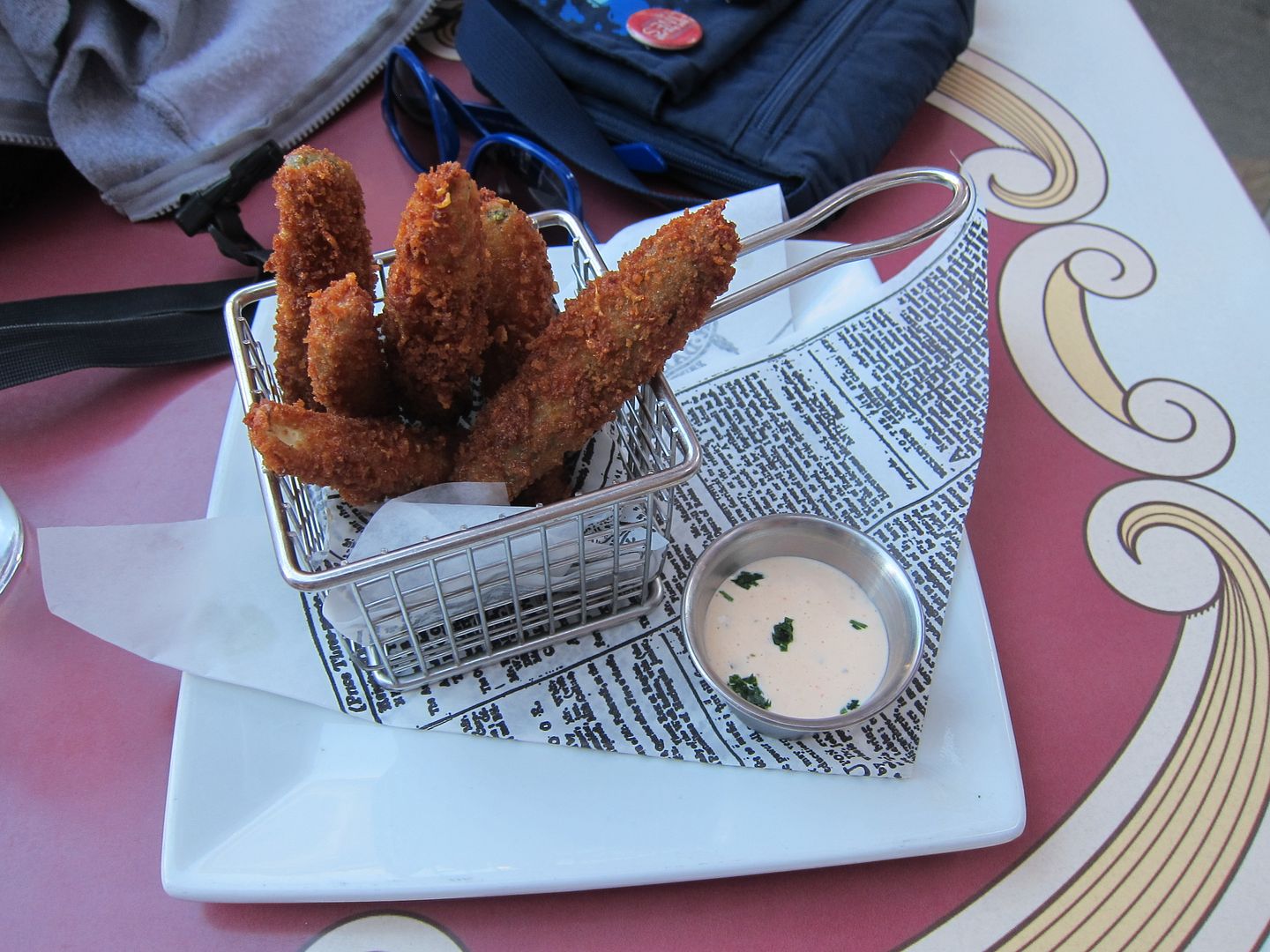 The pickles were delicious! We're big fried pickle aficionados, and these were some of the best ones we've tried.
As the parade kept coming by, it almost felt like a special dinner theatre seating because we continued to have a better view than we've experienced for Soundsational almost ever.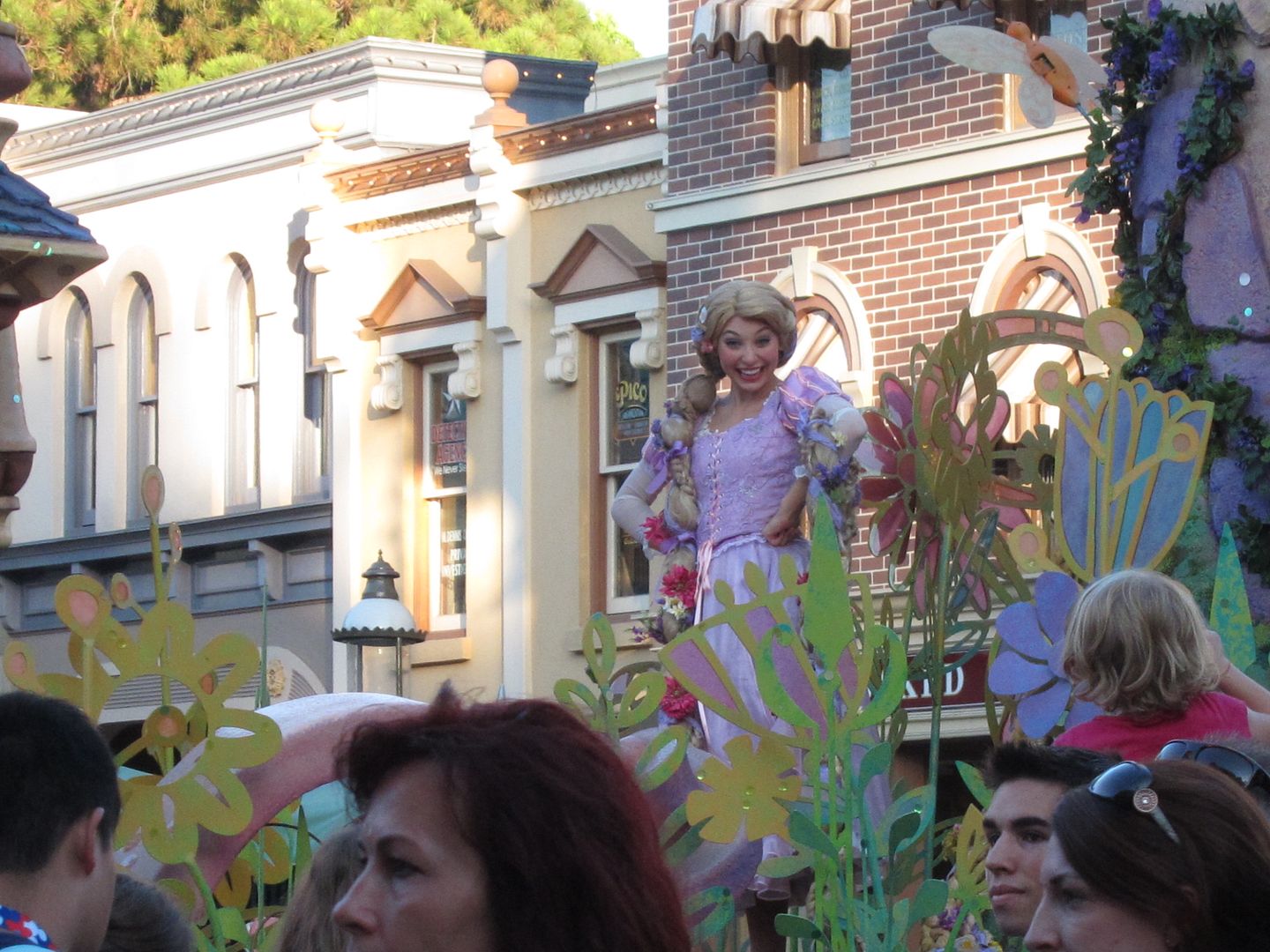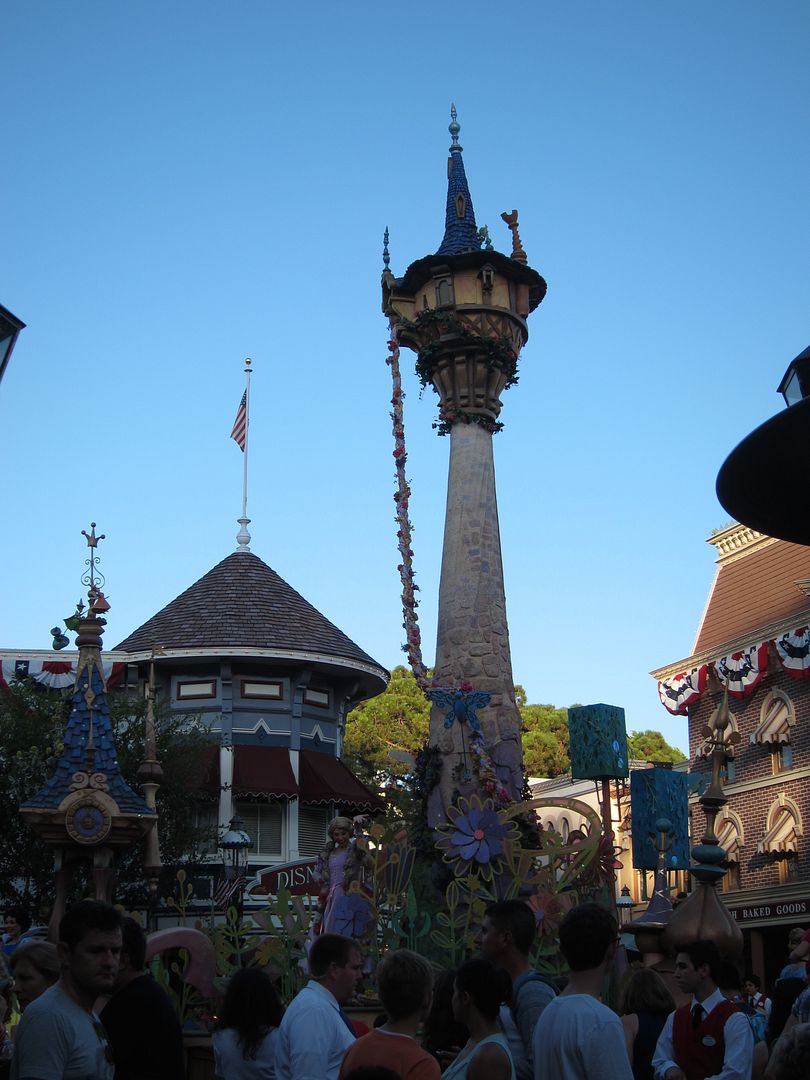 ROAR!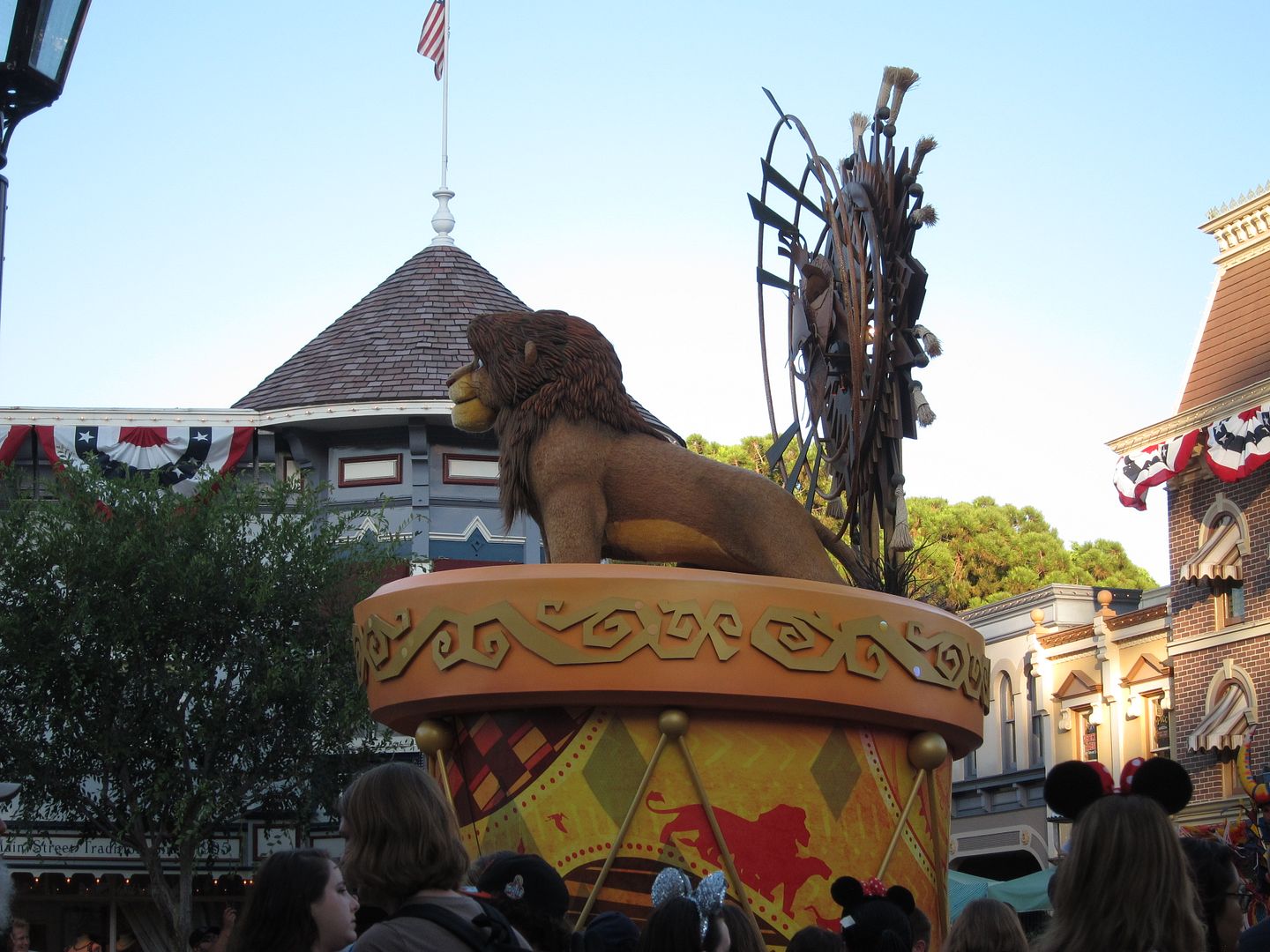 Tiana was always dancing, so it was hard to grab a great picture of her.
Louis was easy, though.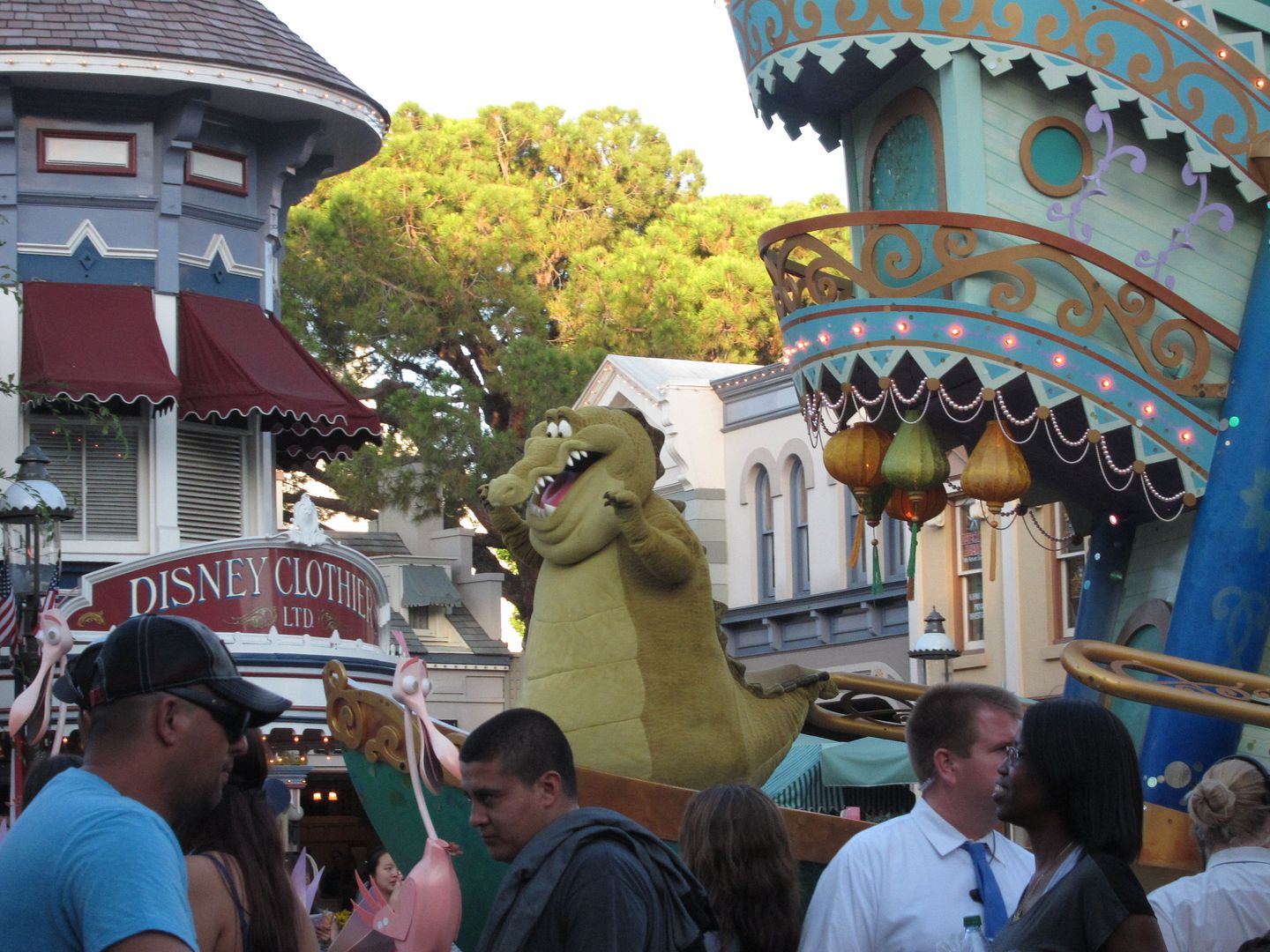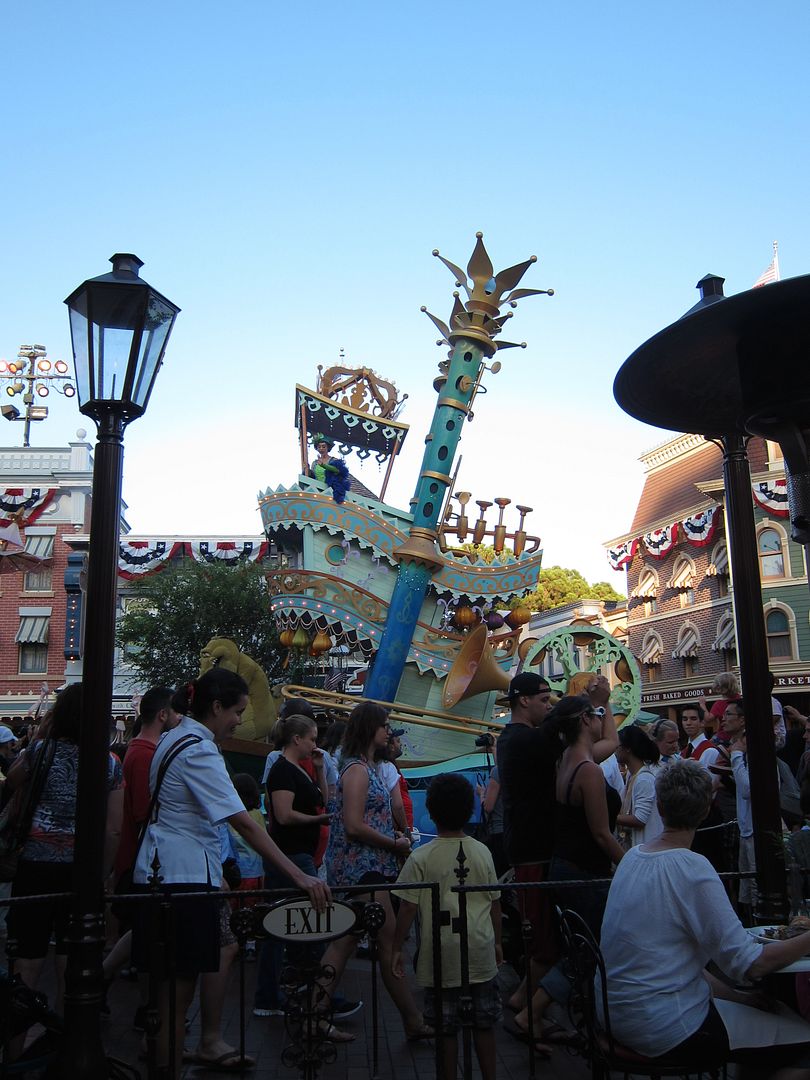 I still miss the "friend of Tinker Bell" who was in the parade right when we got our passes last year, but this one was okay.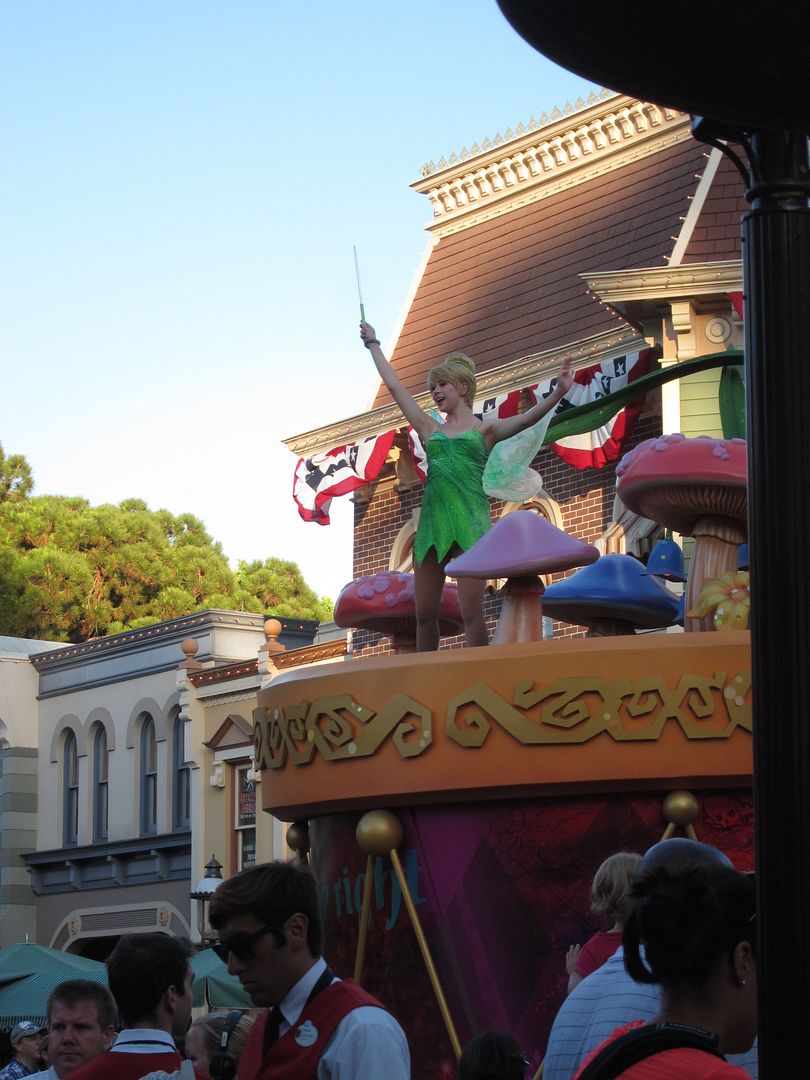 Mary and Bert were too low to the ground on their carousel horses, so I couldn't get a picture of them, but here's the other parts of their float.
Right as the parade came to an end, our server made her way out with our entree. It was perfect timing!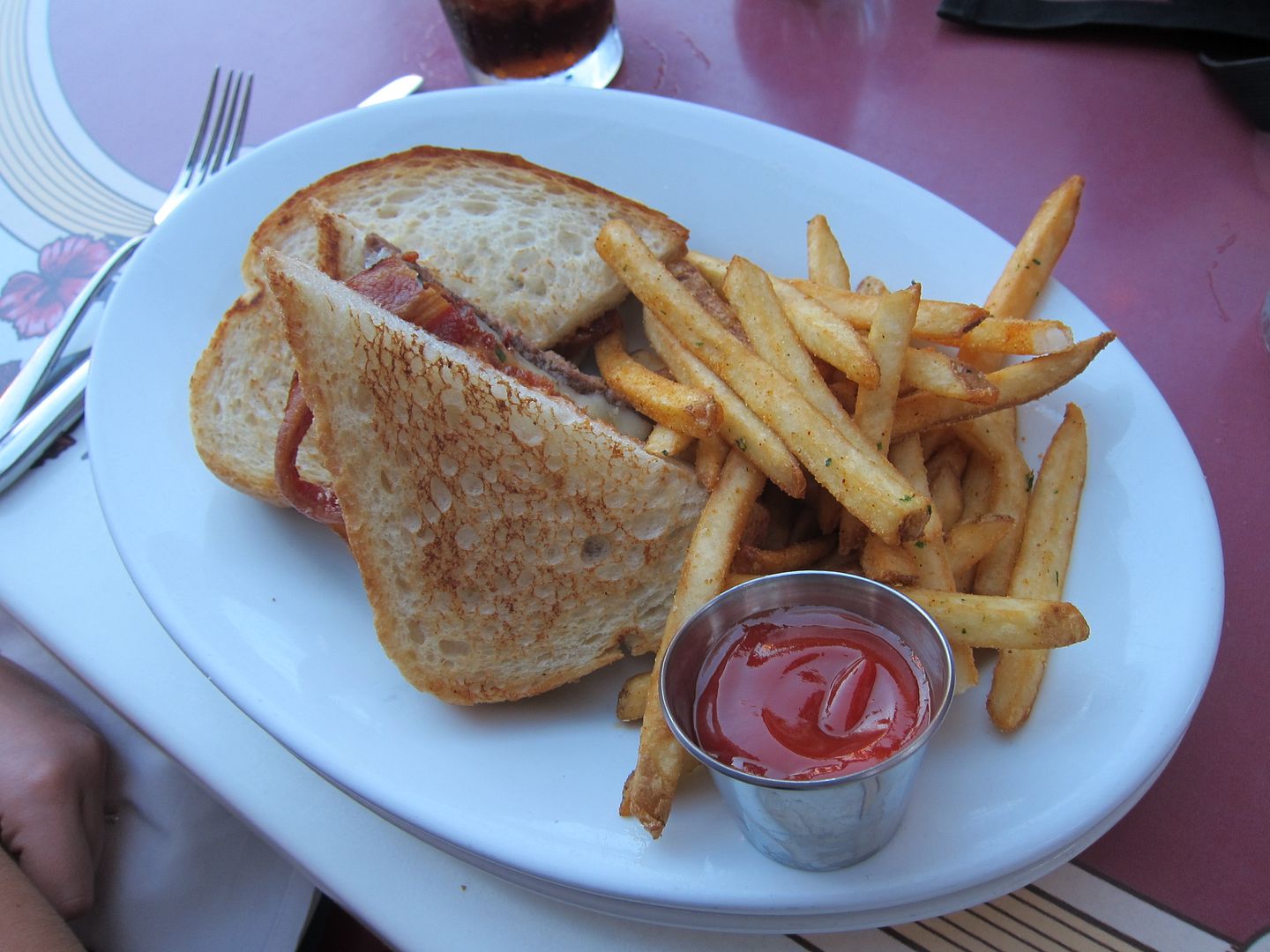 We were splitting the Sourdough Bacon Cheese Melt (Angus chuck patty, pepper jack cheese, grilled onions, hickory-smoked bacon, and spicy house sauce on grilled sourdough), only we'd gotten it without the onions. Though we'd been sad to see that they took the Green Chili Burger off the menu right before we came, this was a really good alternative. We were pleased with the meal itself and the portion size!
Though we were totally full after the burger, we still had our server bring around the dessert tray—which probably wasn't the best idea. We decided that the little S'mores Dessert in a mason jar looked too delicious to pass up, so we ordered it without paying any attention to our protesting stomachs.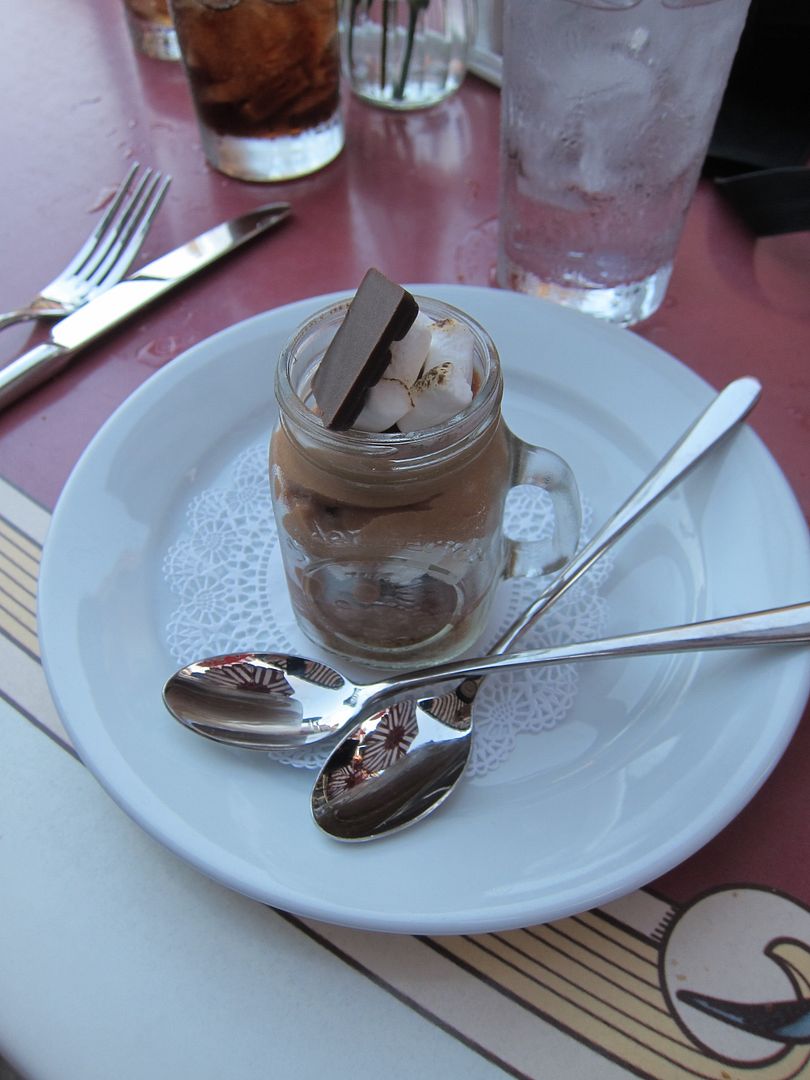 Even though it made us uncomfortably full, I can't pretend to regret this decision. It was scrumptious. It's hard to see from the picture, but the mason jar was chock full of different kinds of mousse and marshmallows, and chocolate. It was very tasty, and we scraped the jar clean.
Paying with our AP discount, we remarked just how affordable this meal had been. Even if we hadn't been expensing it, this restaurant really provides a great value, and we were so glad we had finally tried it out!
Overview of Carnation Cafe Dining Experience
Service: Our service was fine, though nothing to write home about. 4/5
Atmosphere: I have no idea still how the restaurant is inside, but we liked the patio a lot—especially during the parade. I think that our timing was just lucky, considering we had such a decent view, but we were really happy with it. 4.5/5
Food: Really good food and a really good value. You basically can't ask for much more than that! 4.5/5
First Visit?: Yes
Will Return?: Definitely! It's nice to have a sit-down option IN Disneyland that won't totally break the bank.



Share