Chapter 24
At the End of the Day
---
(Originally posted August 3rd, 2012)
I had thought the Magic Kingdom was supposed to close at 10:00 on this day, but when we were on the monorail, I re-checked the Lines app and it was actually open till 11:00. It was about 10:40 when the monorail pulled into the Magic Kingdom station. Rather than go toward the buses, we decided to go into the park! We knew we wouldn't have time to ride anything, but we hadn't gotten very many Photopass pictures taken on our other Magic Kingdom evening.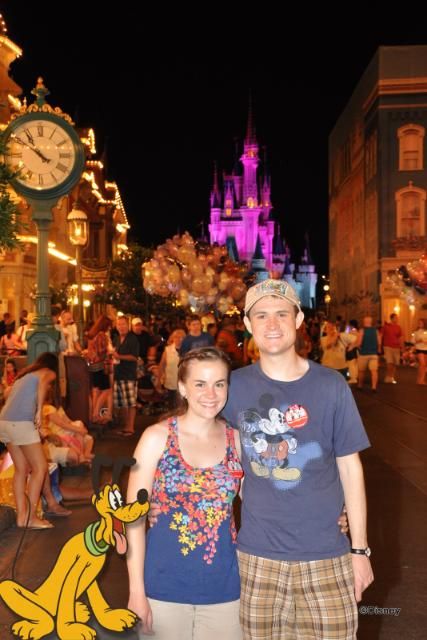 We made our way down Main Street.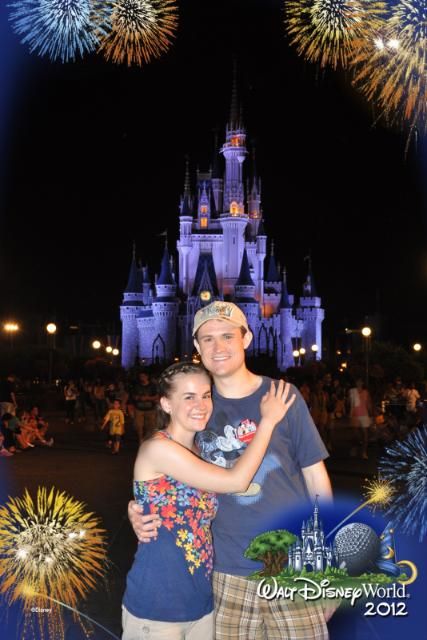 I just love all the castle colors.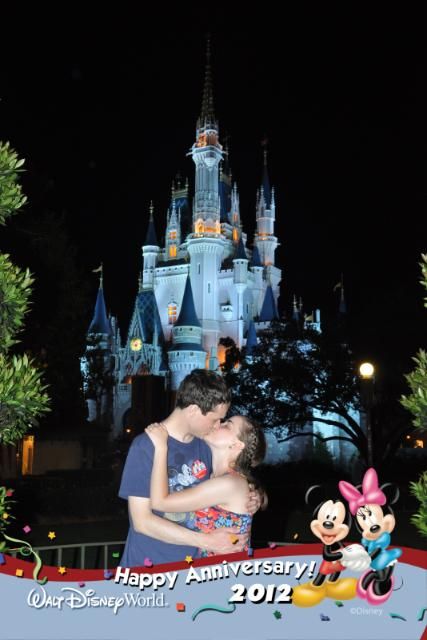 Right as we made our way across the bridge to Tomorrowland, the park closed for the evening.
It was a nice little unplanned side trip in the end! We made our way back down Main Street and out the gates. Luckily, since Wishes had been at 10:00, there weren't that bad of crowds an hour later, so we were able to get seats on the bus. French Quarter's bus came first, so we hopped aboard. We walked through the grounds and everything was so quiet at night.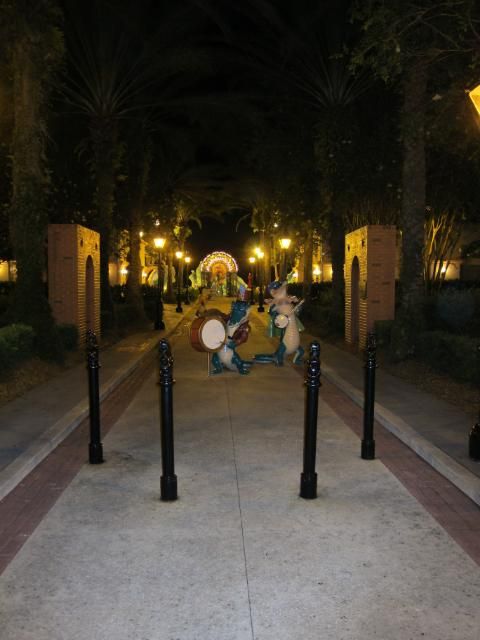 We got back to our room, watched some Stacy, and got ready for bed. Little did we know the next day would hold one of the most exciting surprises of our trip!
Overview of May 21, 2012
Highs
– All of the animals at Animal Kingdom!
– Wrapping up the hair clip saga successfully
– Wishes from the beach of the Polynesian
– Getting into the Magic Kingdom for a few minutes before closing
Lows
– Feeling sick on Everest
– Addax in the road
Weather
High 80s and Sunny
Food of the Day
Bread Pudding from 'Ohana



Share