Chapter 7
Everybody, Scream!
---
Previous Post | Next Post
Table of Contents
As we waited for the fireworks, we had a hankering for something a little more substantial than all the candy we were gradually gathering in our bags. We knew there were a few new dessert options since our last trip, so I went over to Jolly Holiday to survey the display cases.
I tried to text Tracy about the options, but I kept losing service. In the end, I just bought two desserts for us to split—a Mickey Macaron and a Maple Creme Brûlée Tart.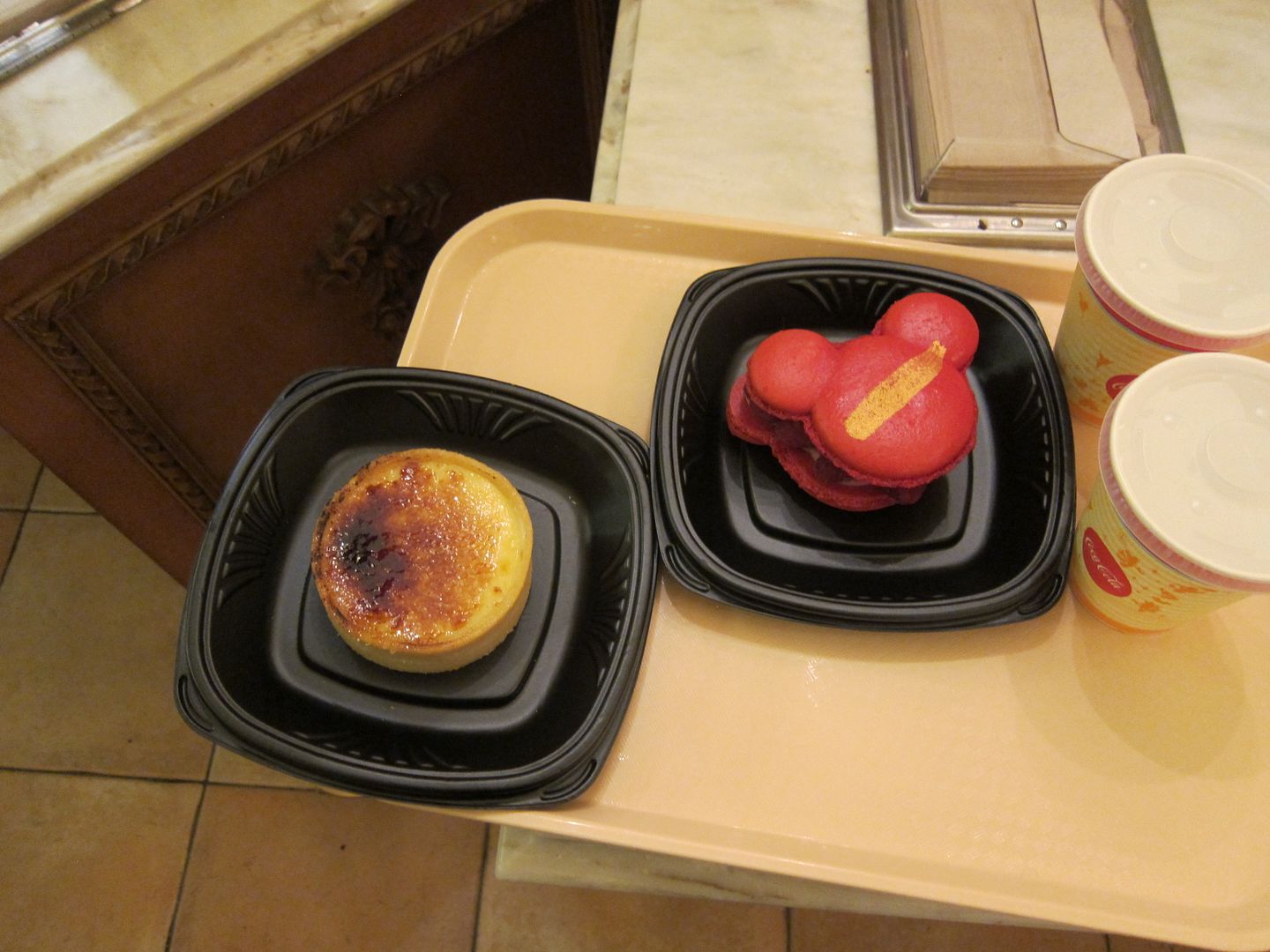 By the time I brought these treats back to Tracy in front of the castle, there was barely room to move around that whole area. I had to squeeze into some pretty tight crevices between people to make my way back over. We dug into the two snacks and were really happy with both of them.
Luckily, by this time, the start of the fireworks was also pretty much imminent. There were lots of fun shapes being projected onto the castle as the pre-show music built up.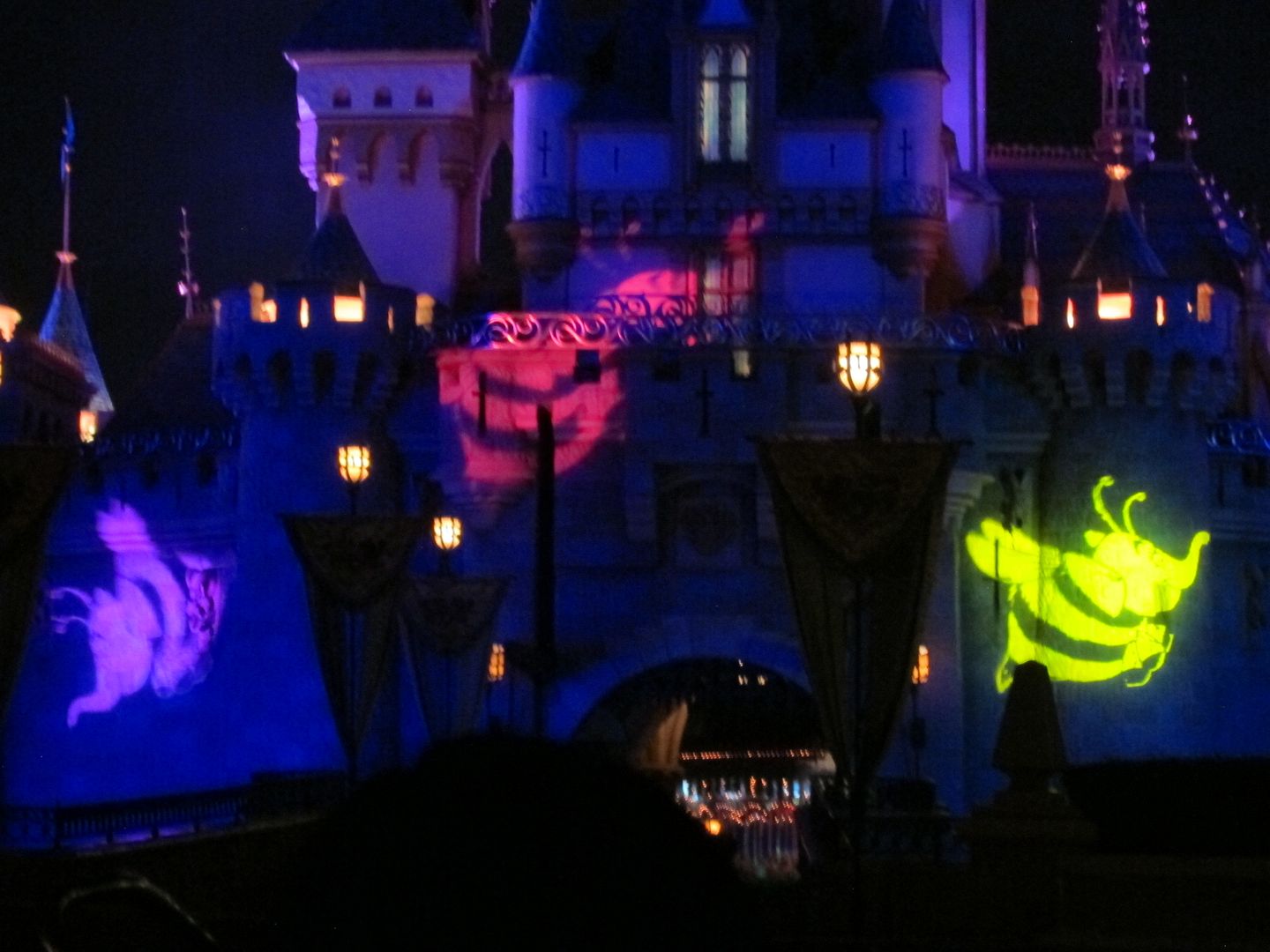 I spy some hitchhiking ghosts!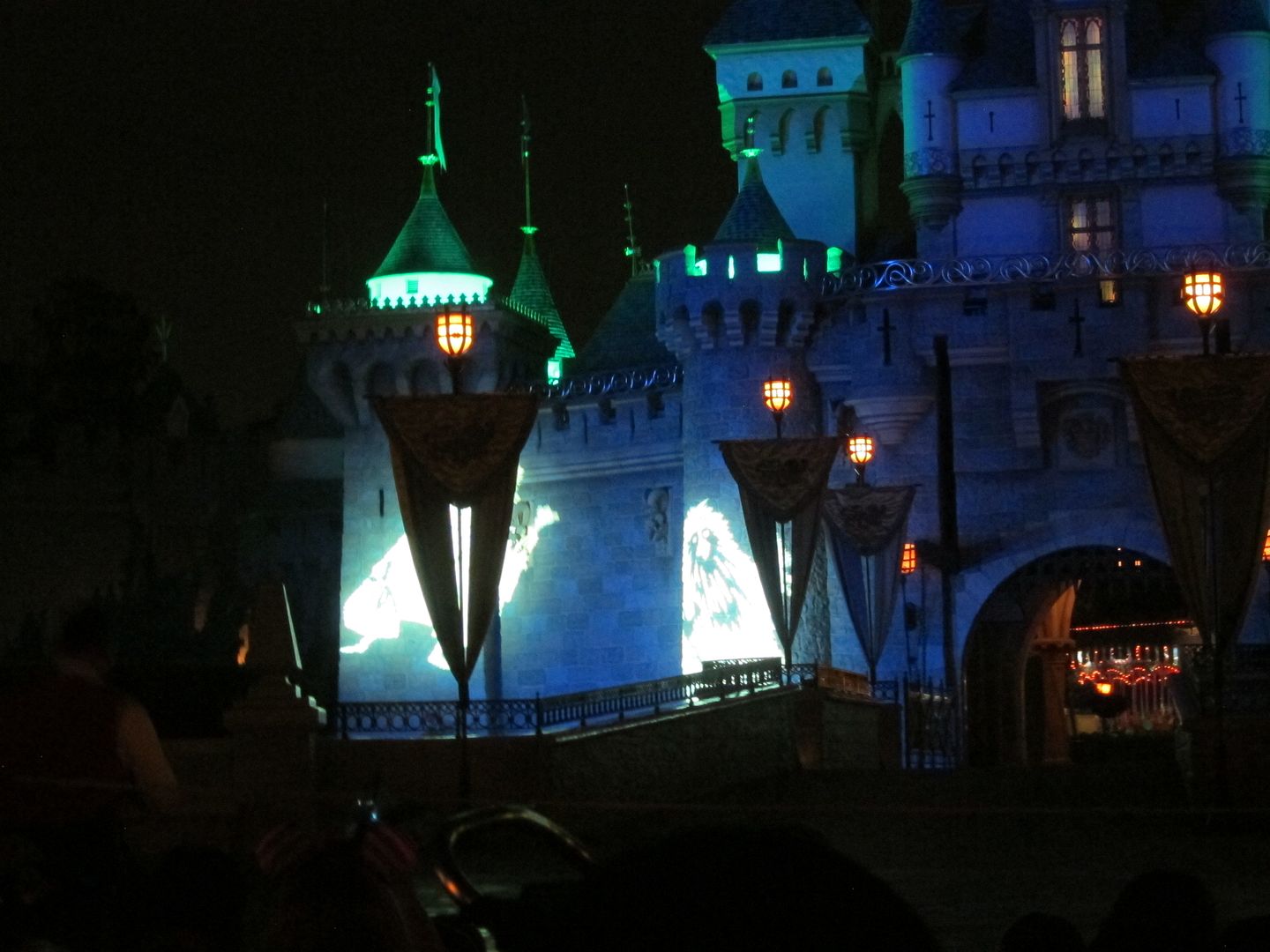 Now I'll say that one of my biggest pet peeves is people who insist on standing for fireworks in Disneyland. Not only do they block the view of everyone behind them, but it's totally pointless—if everyone stays sitting, then no one has to exhaust their already tired feet further.
Unfortunately, we had some bad apples right in front of us who started standing up around the time of the five-minute announcement. Once they stood up, then everyone around them stood up, but it was still only the right side of the crowd that had gotten to their feet. The rest of the people were being sensible and remained flat on their rumps. Since the division was right in our vicinity, we decided to just lean as far left as we could so that we could still see without standing up. The show would occasionally be very partially blocked, but we were much more comfortable.
As Halloween Screams got underway, the now-familiar Jack Skellington balloon inflated atop the castle and Zero flew by overhead.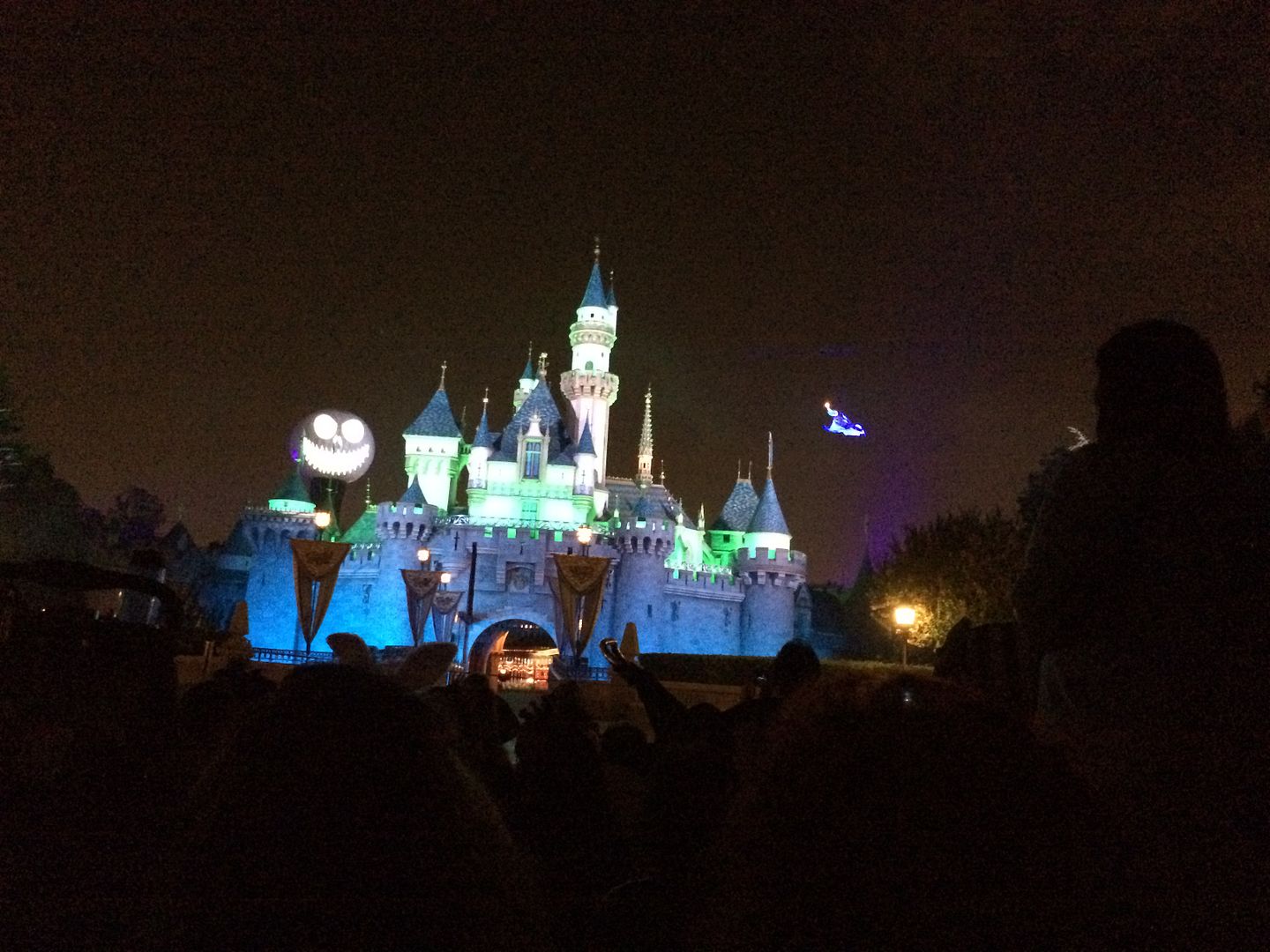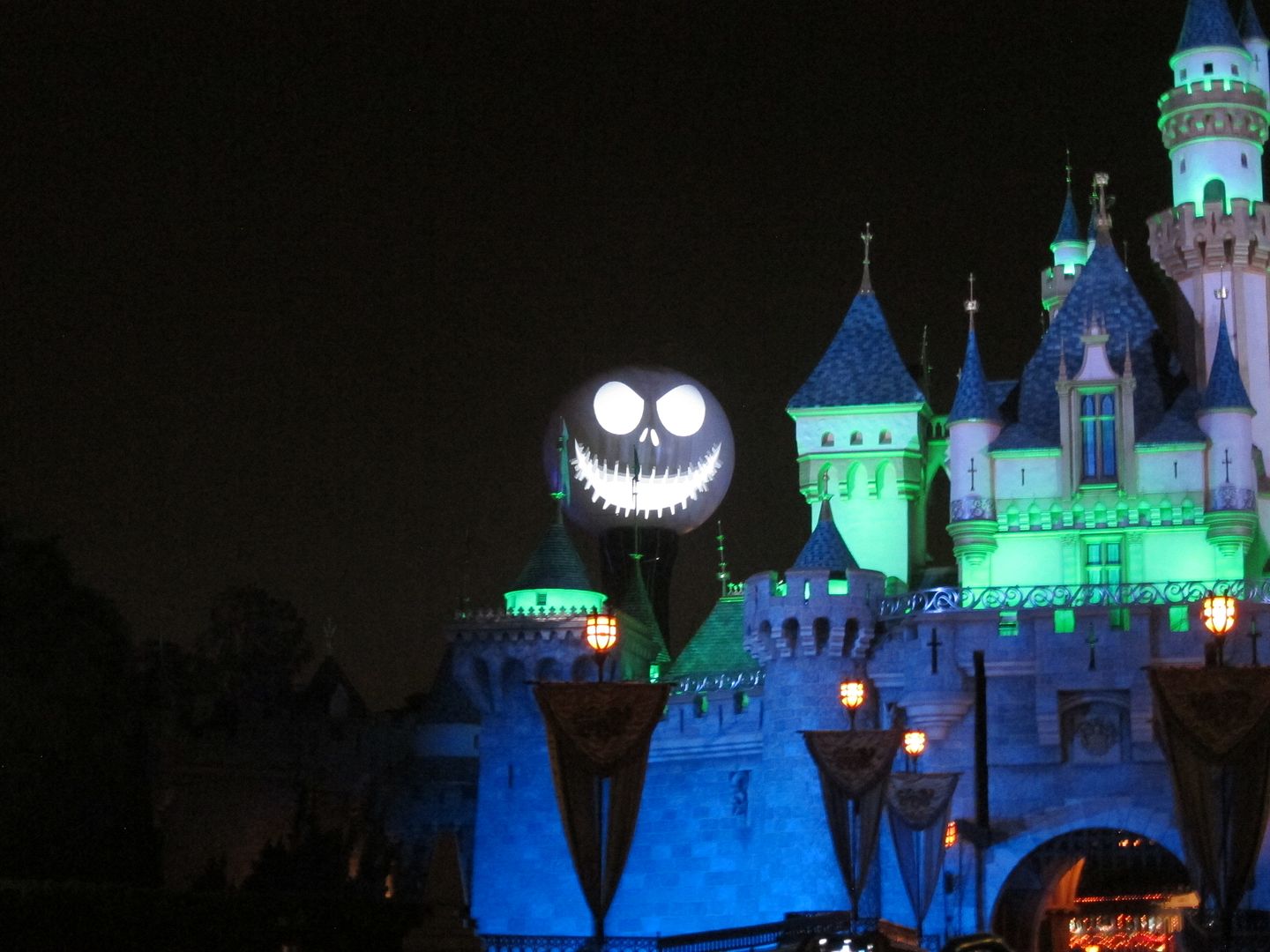 I still think Halloween Screams is one of the best fireworks shows Disney does (though, admittedly, I haven't seen Disneyland Forever yet).
The use of the projection ball is really clever, and it's funny that it was actually something of a precursor to the projection mapping that Disney has become so enamored with over the last several years.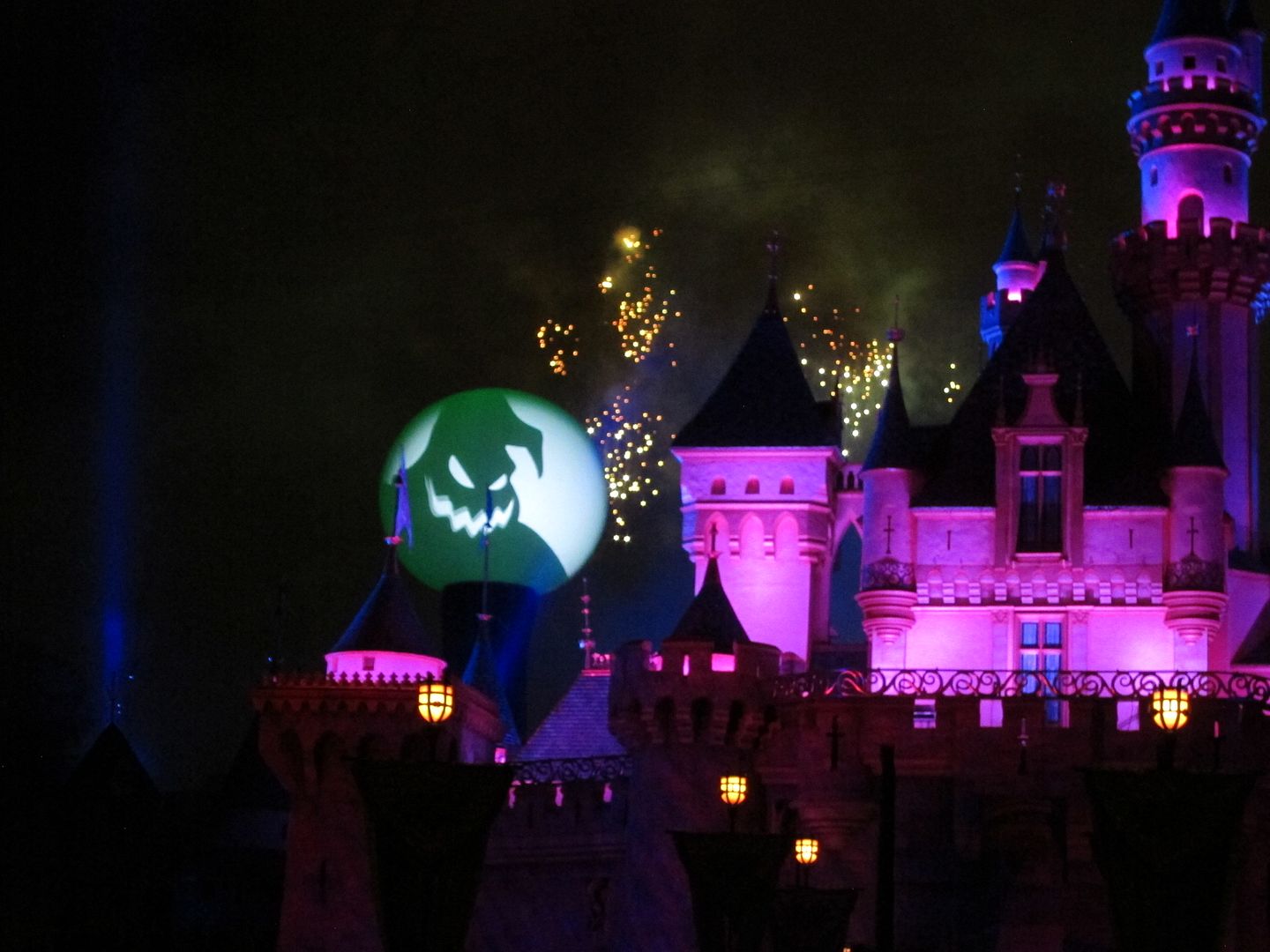 It's also quite a testament to Disney that they can build a whole show like this around the villains and have it be as beloved as it is. You know they're doing something right when even the bad guys are lovable in their own way.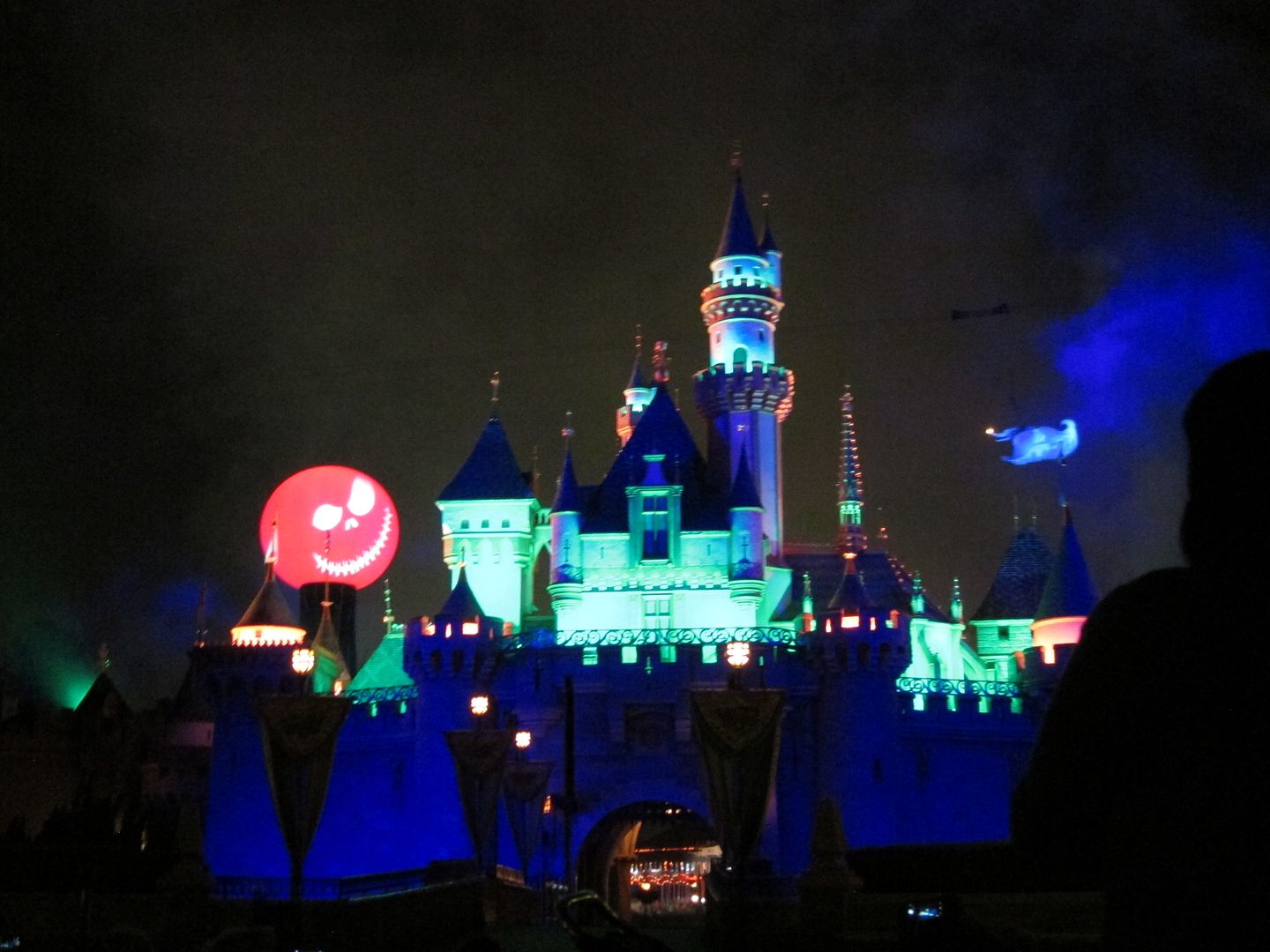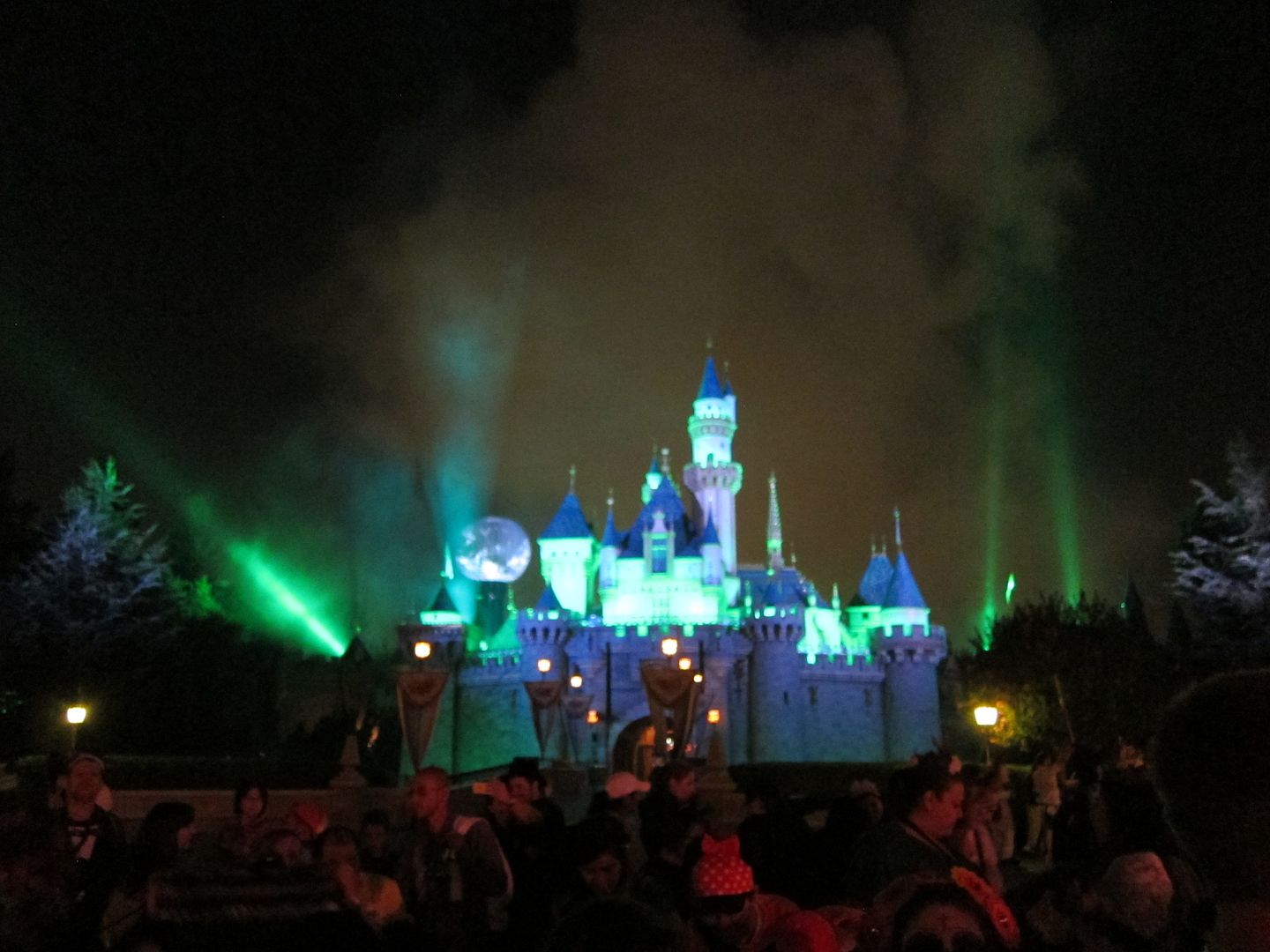 After the fireworks were done, we had a DAS time for Space Mountain: Ghost Galaxy to get to. It was our first time riding the overlay this year.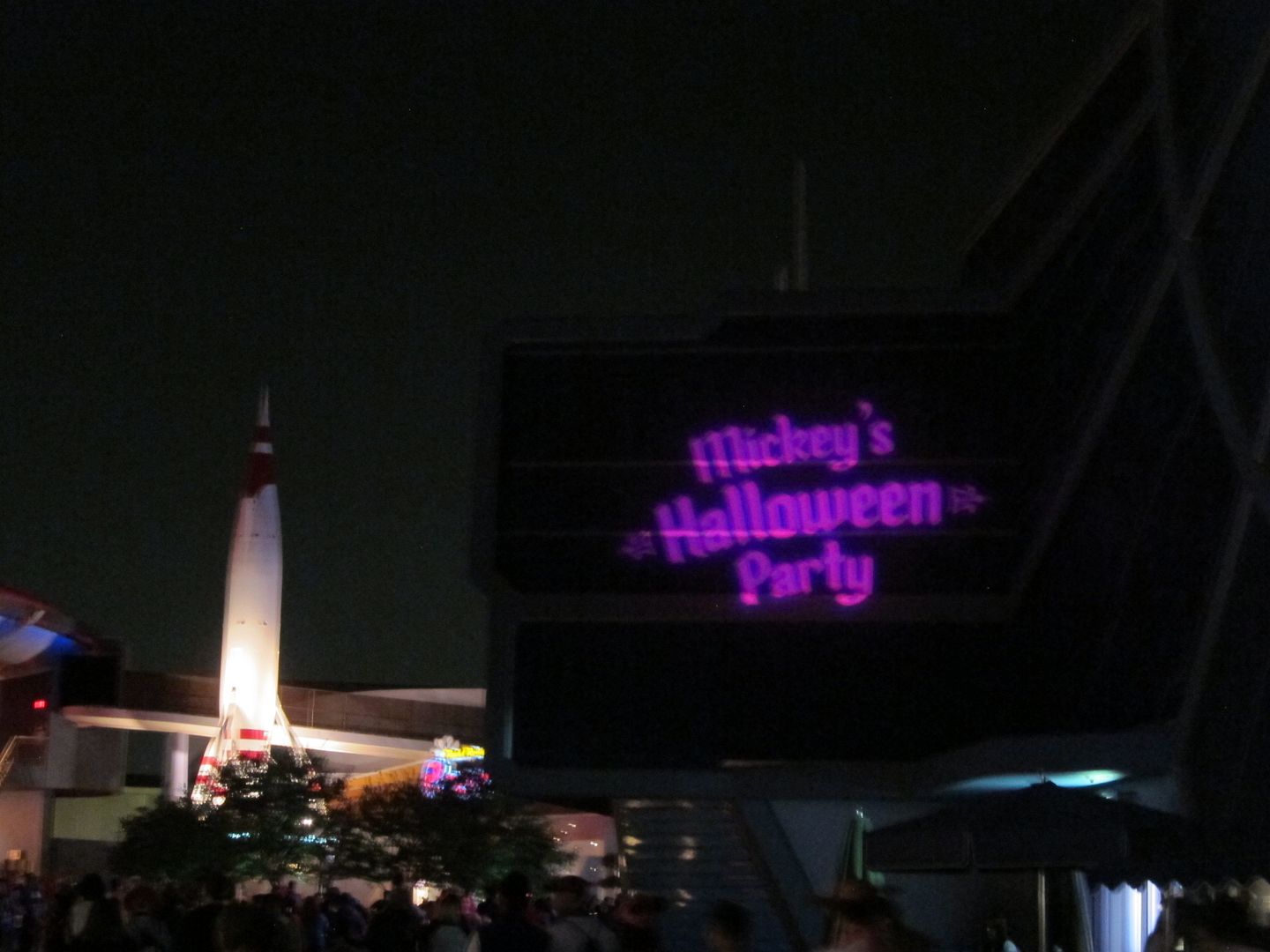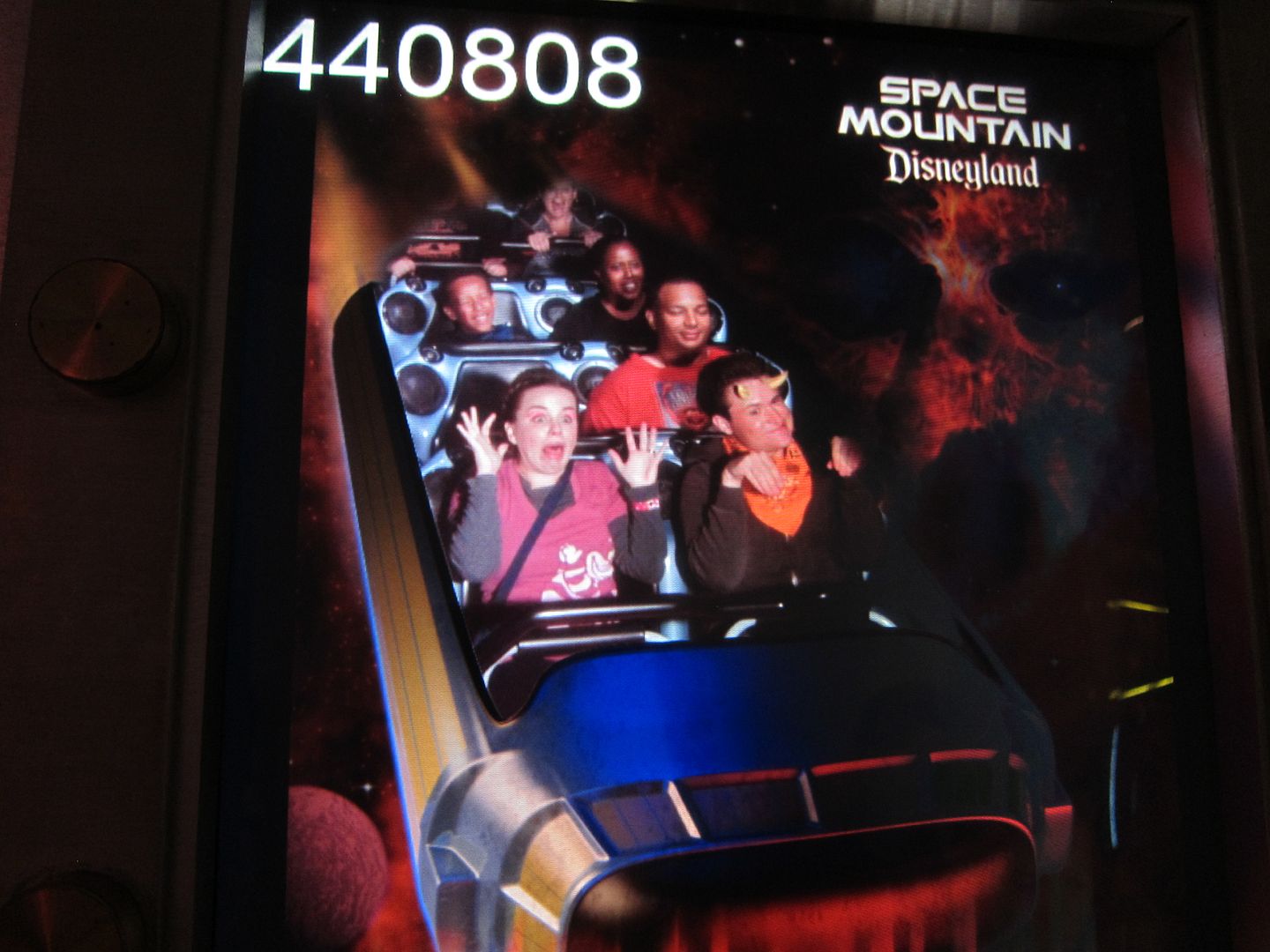 My opinion is always mixed when it comes to Ghost Galaxy. I do think it's fun, but I definitely like the classic attraction more.
The party was getting close to being over, so we made our way back to Main Street. We went through the Main Street Cinema Treat Trail and found that they were giving out candy in droves at this point.
The last bit of entertainment we wanted to catch before heading out was the Mickey's Costume Party Cavalcade parade, so we snagged seats on the curb to wait.
Previous Post | Next Post
Table of Contents
Follow



Share