Chapter 7
Wake Up, September's Ending
---
(Originally posted February 6, 2013)
There were very few things that I expected to miss about New York after we left, but one thing I knew I WOULD miss were the autumn leaves. New York has gorgeous autumns, and Tracy and I would actively look forward to October and November in New York when it was clear that fall had arrived and Central Park would become a literal world of color. Then the weather would turn, and New York's terrible winters would arrive, and we would hate everything about going outdoors in the city. But for that period of a few weeks each year, we sure loved the foliage.
I never really remember Colorado having pretty autumn leaves while I was growing up. Fall would so often only last a few days before the first snowfall would come and send us into winter. But I swear, this fall was the exception in Colorado. The leaves actually started changing earlier than anyone could remember them usually doing. By late August, it seemed that very little green was left, having been replaced by glorious yellows and reds.
Right as the leaves were starting to change, we took Stupey Doodle out for a walk on one of the trails a short drive from Tracy's parents' house.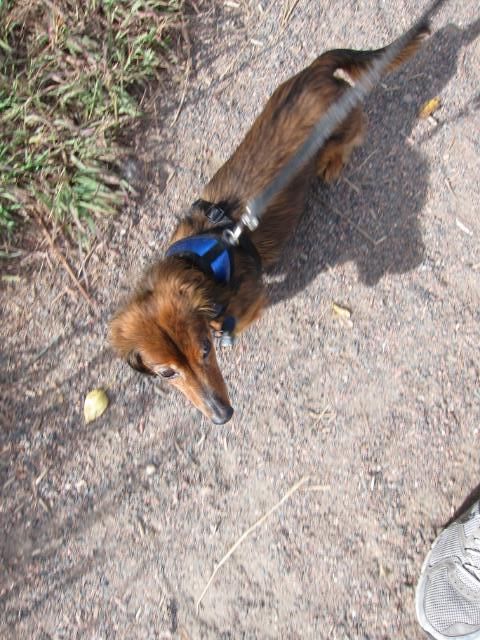 I enjoyed walking the little monster!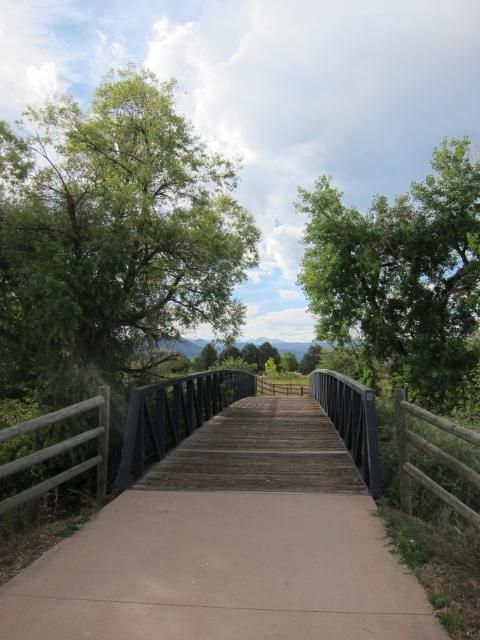 As September wore on, things started to change more thoroughly, but this autumn was unusual because there were very few windy days. This meant that the leaves that usually blew off within days of turning were allowed to stay on the trees for almost the whole month. We took advantage of this extended season to take another trip up to Nederland (though no license plate game this time) and check out the leaves at a higher elevation.
The trees were really pretty up there.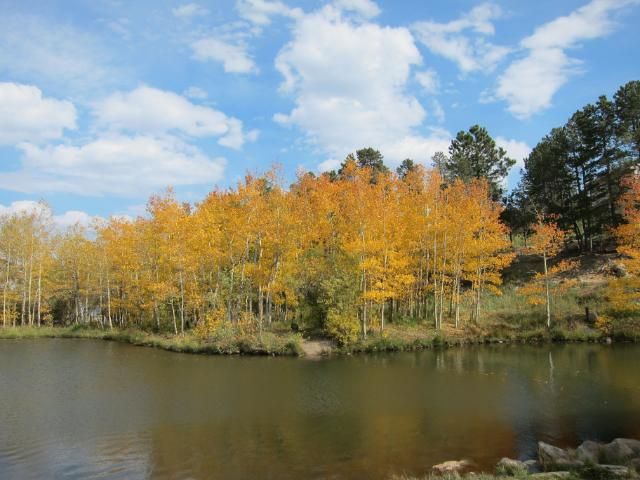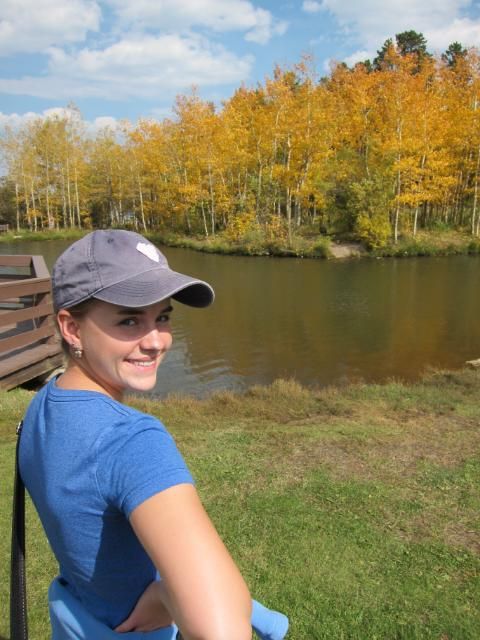 There was also a nice mix of wildflowers still being in full bloom while the leaves were changing around them.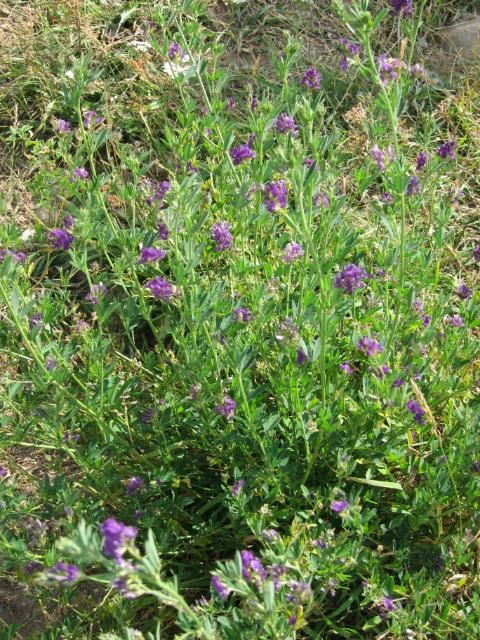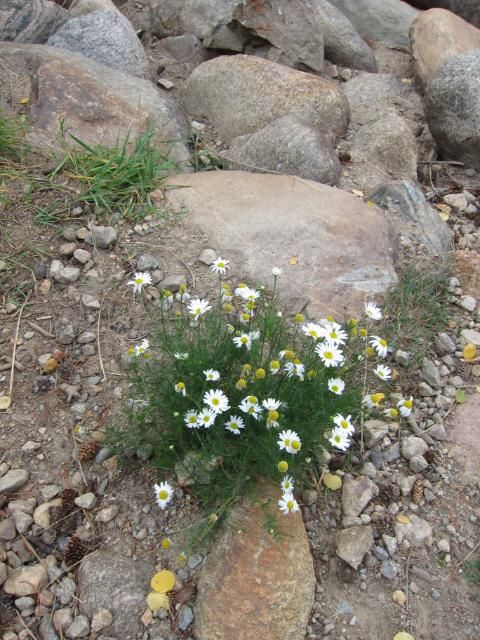 I just love aspens.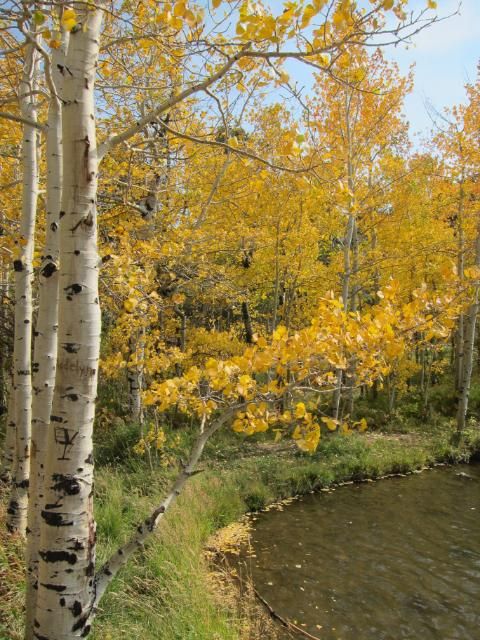 I found this butterfly perching on one of them!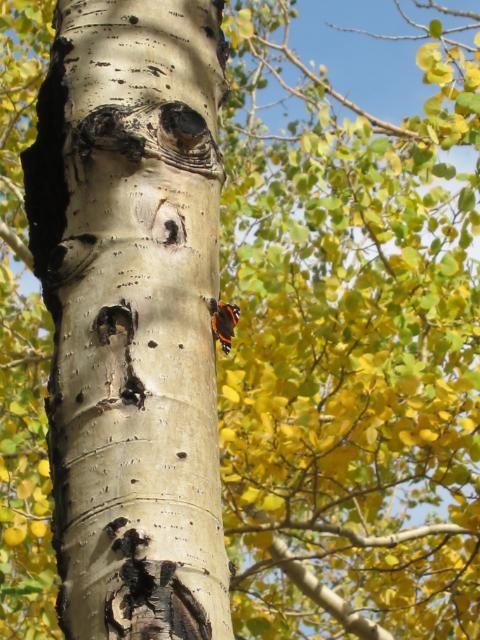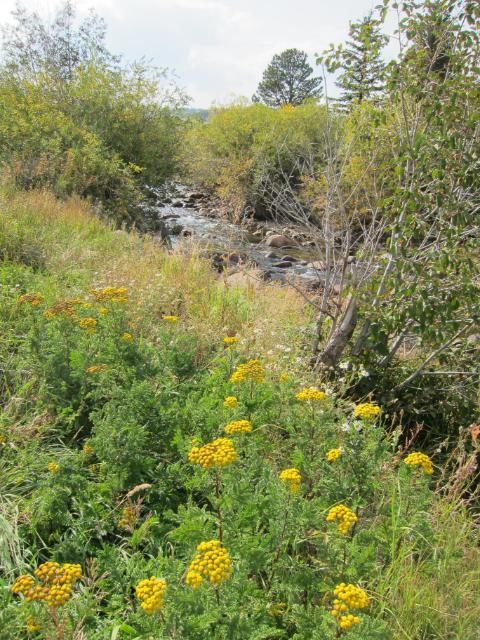 Tracy's parents were into building these little rock towers along the banks of the creek, and they actually built them up quite high.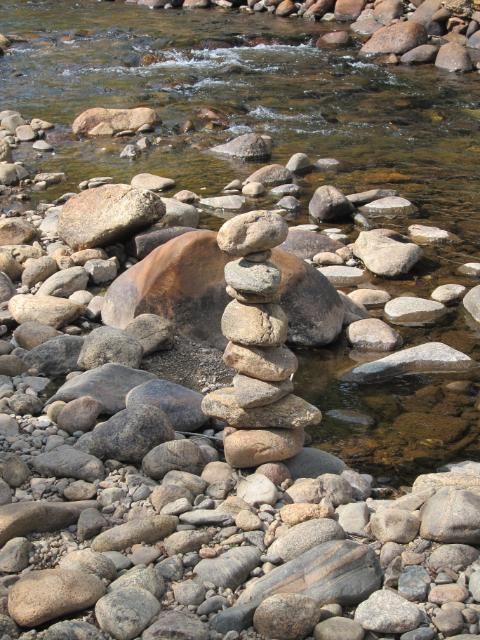 Tracy joined in too, but I was content being the photographer.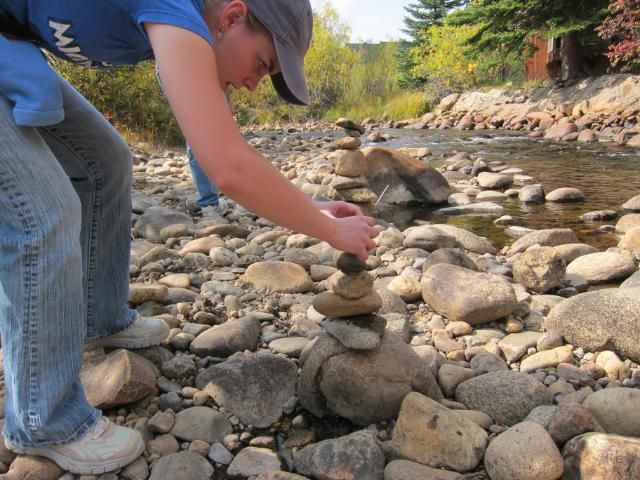 A pinecone got in on the action in this one.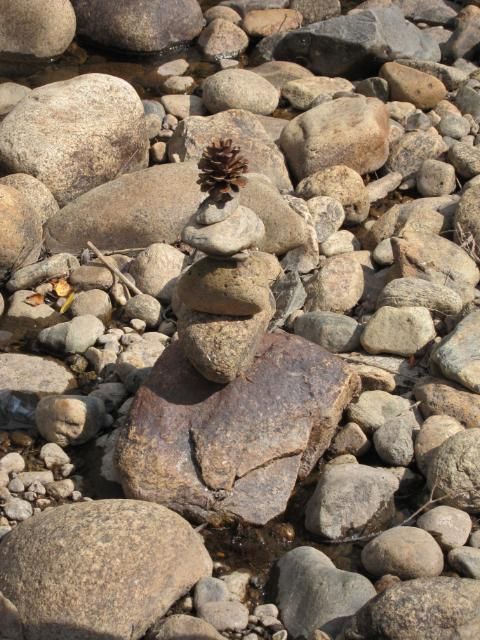 Without much more fanfare than the colorful changing of the seasons, September came to an end. It was the first month we spent entirely in Colorado, and we'd made quite a few strides toward continuing on our journey. But we weren't there yet, and October would be full of more fun, some more challenges, and a whole lot of planning because once November came, we knew we wanted to be on our way to CA.
Overview of September 2012
Best Disney-Related Purchases
Tracy got this awesome Orange Bird necklace from the Etsy seller Migoto Chou
Most Random Picture
This nasal-douching system was for sale at Vitamin Cottage. I can't get over her look of contentment while she does it.
Books I Read
The Phantom Tollbooth by Norton Juster
At Home: A Short History of Private Life by Bill Bryson
Favorite Guilty-Pleasure TV Show
Snooki and JWoww
Food of the Month
Buffalo Chicken Wings from Wild Mountain Smokehouse and Brewery in Nederland, CO



Share