Chapter 21
Ain't It Grand?
---
(Originally posted April 5, 2013)
The selection at Marceline's was all so tempting. In the end, we decided to get a Red Velvet Cake Pop after having enjoyed the one we had gotten at the end of our WDW vacation so much.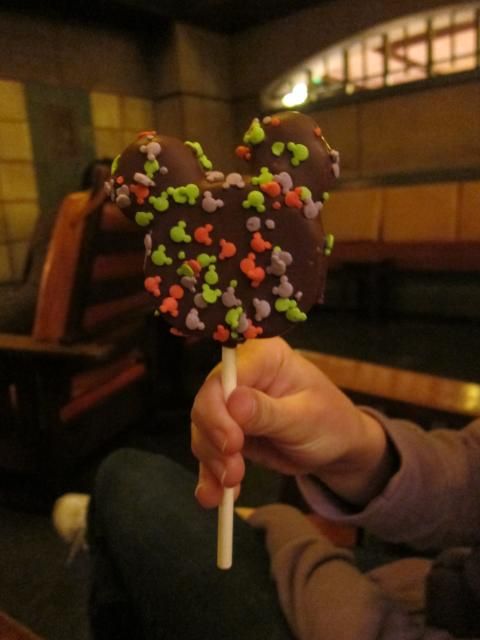 We took our treat to go and brought it over to the Grand Californian. We knew this was the place we were most excited to hang out this evening. It's always so beautiful in the lobby, and now we finally had the time to enjoy it rather than just rushing through en route to the parks.
We made our way in and took a seat by the fire.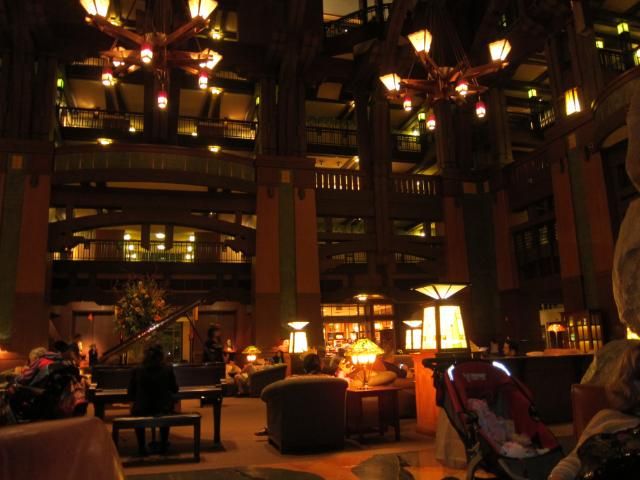 That fireplace is just so beautiful, and we felt like we could just sit by it for hours.
It's also just in a cool alcove of the lobby, so we liked looking up and around and seeing all the details.
Of course, we needed to eat our snack.
We dug in, and it was so delicious that I can't even describe it properly. The cake in those cake pops is just magical. It's so moist and delicious that I could eat it forever, and the red velvet is definitely the best.
Our snack was gone within minutes, but we just kept sitting by the fire. Suddenly, behind us, the lobby pianist showed up and began playing Disney songs.
I wish I could describe that moment. I'm a sucker for Disney music. It's probably one of my favorite things about "Disney" as a whole. And just sitting there, listening to my favorite tunes being expertly played while the fire crackled in front of us and we rocked in our chairs by the hearth, I got chills. It was the moment when Tracy and I looked at each other and said, "We're home."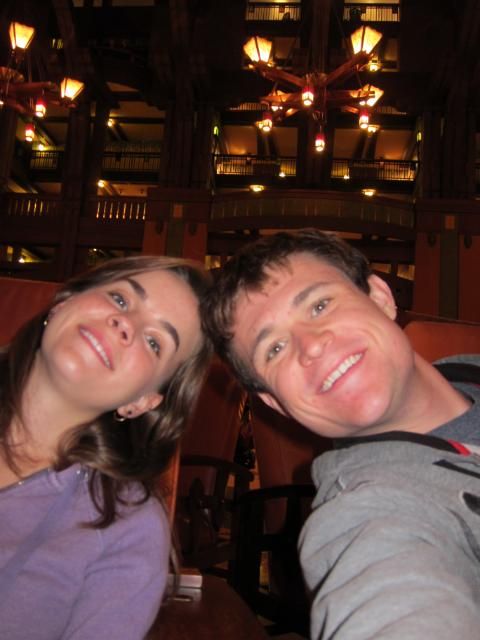 We continued to sit there for a while longer just enjoying the atmosphere. Then the storyteller came out to tell stories to the kids by the hearth. We didn't think we were going to stay, but we decided to listen to his first story. He was so incredibly full of energy. He told a story of a bee and a bear, and he put his entire heart and soul into the story.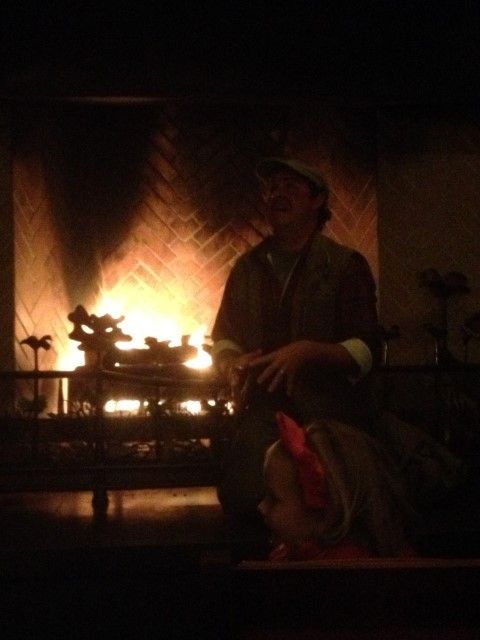 It was fun to watch for a little while, and it was even more fun just knowing that they have that kind of entertainment in the hotels occasionally. It keeps things fresh, and since we knew we'd be spending a lot of time around here, we thought that was cool.
After the first story was done, we vacated our seats and started to head back outside. Our three free hours of parking at Downtown Disney were getting close to an end anyway.
As we made our way outside, the fireworks were starting over Disneyland.
We stood watching them for a minute or two before heading back to the car. We knew the next few days would be back to the stress of apartment/job hunting, but for now we were content. For now, we were at Disney.



Share