May 26, 2014
Chapter 14
Let Them Eat Mickey Waffles
---
Previous Post | Next Post
Table of Contents
It's the start of another day, so here is the link to our third Personal Navigator.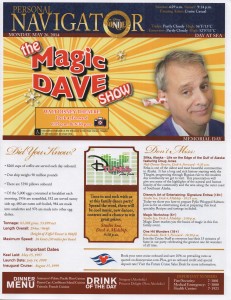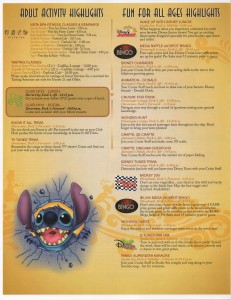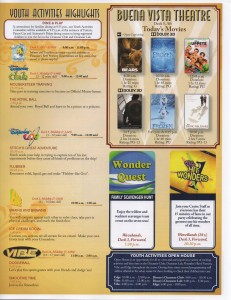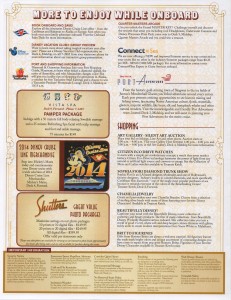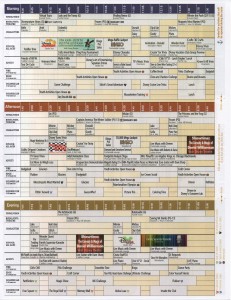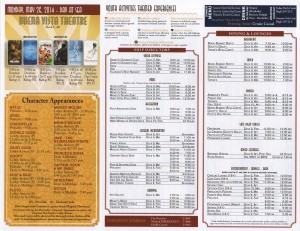 Our second sleep on board the ship had gone better than the first. We made sure to press the velcro holding the closet doors shut as tightly as possible, but it didn't even end up being necessary because neither of us felt the motion of the ship overnight.
My favorite morning activity was always to fling open the blackout curtains (which did an excellent job blocking out the light, I might add) and see what the view from the verandah was.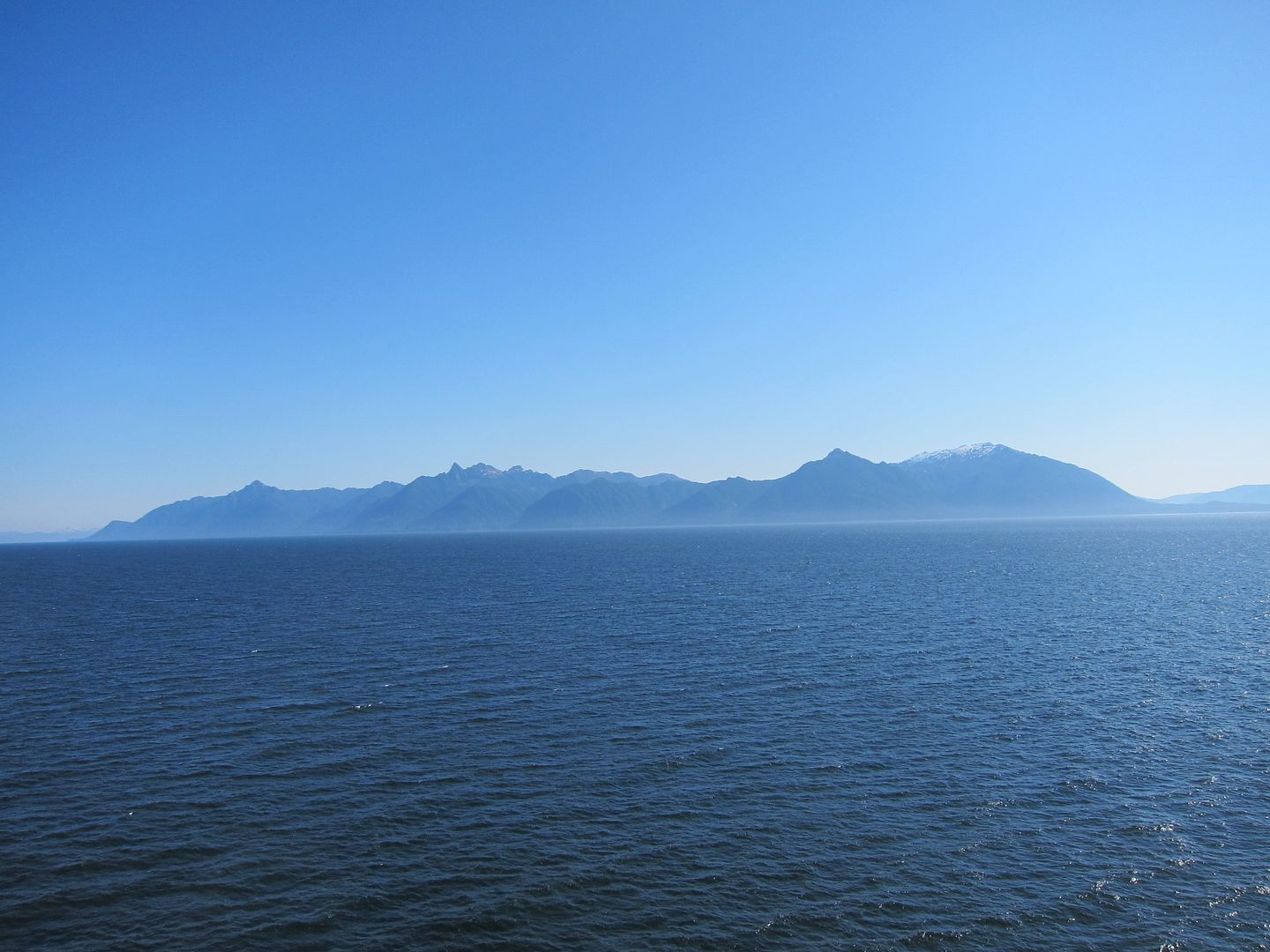 We were officially in the waters of Alaska!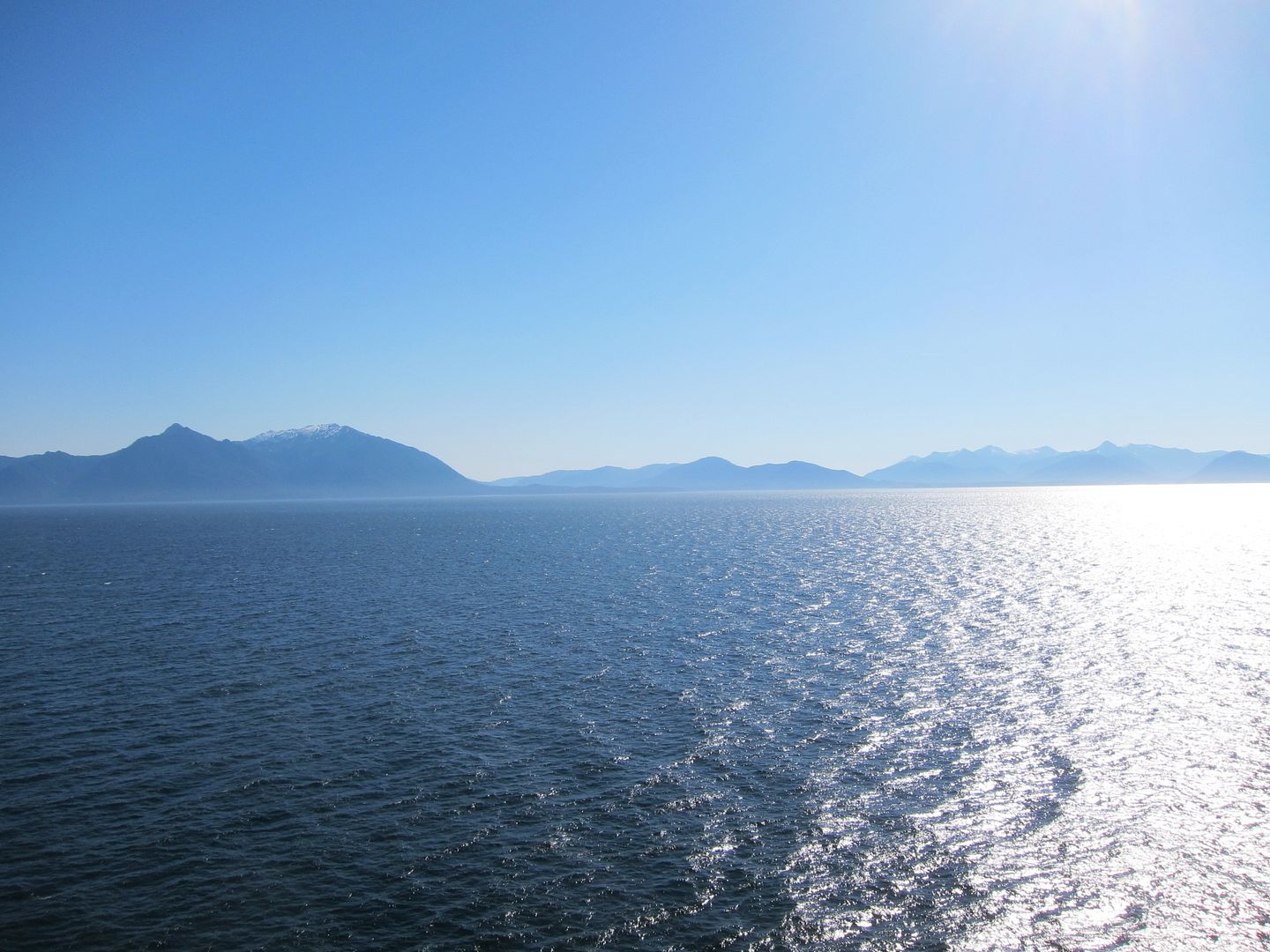 I can't think of anywhere else in the world—certainly nowhere I've been—where oceans are so closely juxtaposed against towering mountains.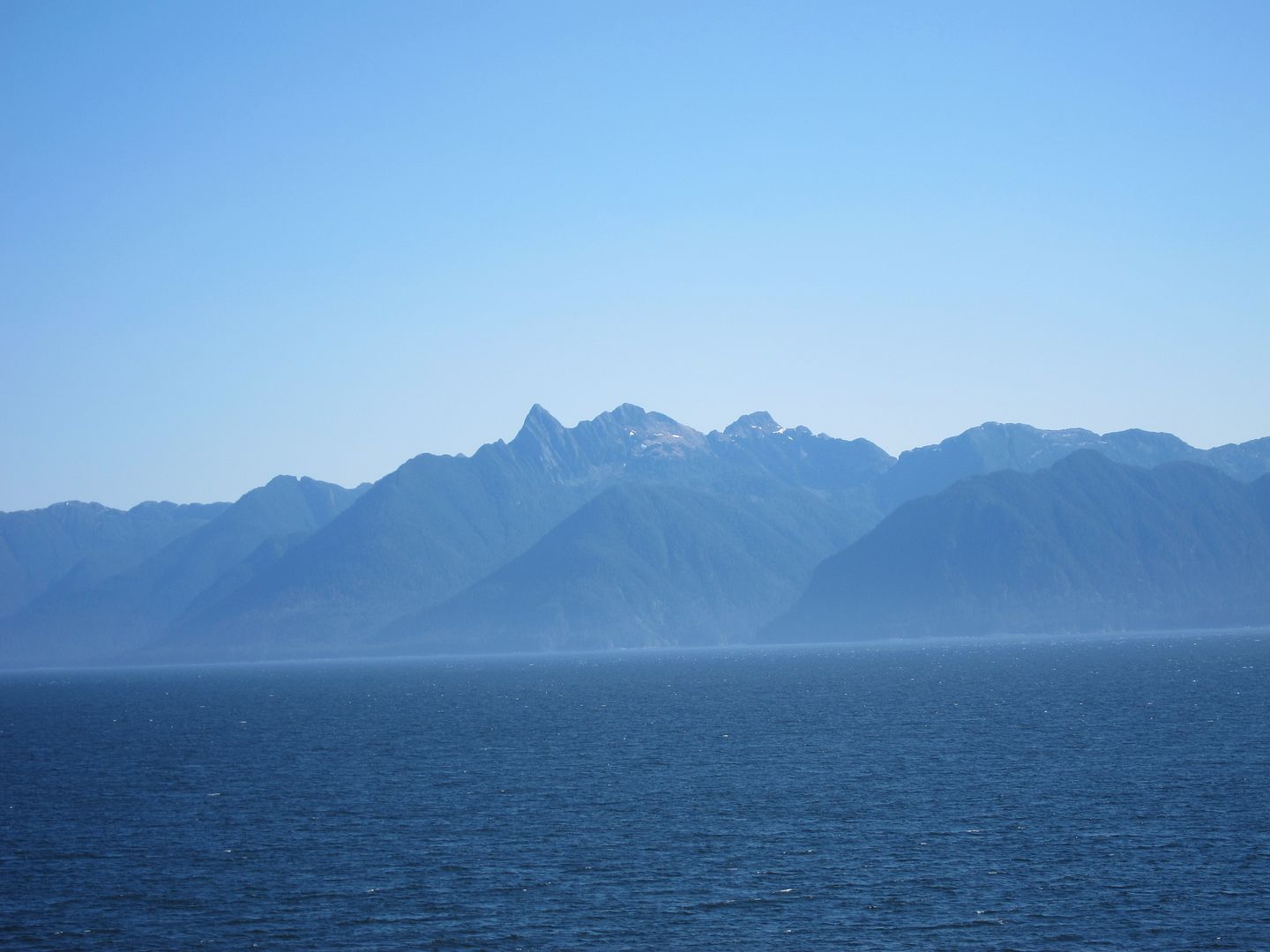 In spite of having stayed out pretty late the previous night, we'd woken up this morning with plenty of time to go try out Triton's for breakfast. That meant an actual a la carte meal!
As we made our way across Deck 3, I noticed the views out the portholes were equally breathtaking.
I had Tracy pose in the porthole, and I love the silhouette that came out of it (totally unintentionally).
We got to Triton's and took a look at the menu to try to decide what ticked our fancies this morning. I'm pretty sure I opted for the Disney Cruise Line Breakfast Trio (French Toast, Belgian Waffle and Buttermilk Pancakes served with Cinnamon Butter, Syrup and Whipped Cream accompanied with Bacon), though something about that description doesn't seem quite right… Maybe I'm looking at an old menu online.
Tracy couldn't decide what she wanted at first, but then she came up with an ingenious idea that she pitched to our waiter. She asked whether she could have an adult-sized serving of Mickey Waffles (which are on the kid's menu). If there's one food item Tracy loves more than creme brûlée, I'd guess it's Mickey Waffles, so she was thrilled when the server said that would be fine.
I'll admit it: the waffles did look quite delicious when they arrived.
And I don't know if I've ever seen Tracy look so excited.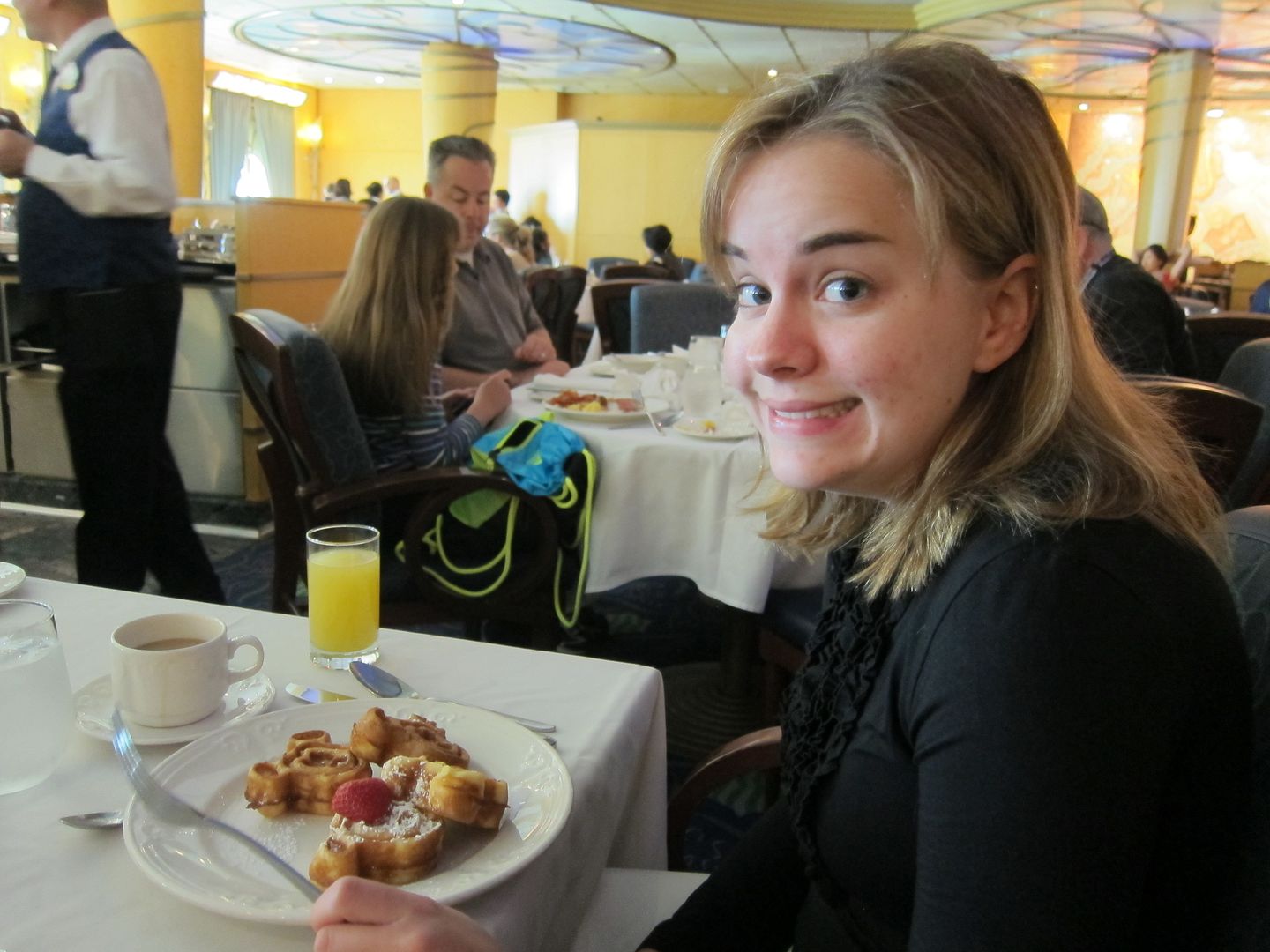 Digging in, she told me her breakfast was all she had imagined. Mine was good too, and I remember the highlight being the French toast.
We'd learned that it always feels a little awkward wrapping up these non-dinner sit-down meals because there's no bill to pay or anything, so you're basically just expected to get up and leave at some point. We always tried to at least thank our server before heading out, but sometimes they were nowhere to be seen, so we just had to embrace the awkwardness.
After going back to the stateroom and getting the rest of the way ready, we headed out onto our verandah to check out the sights.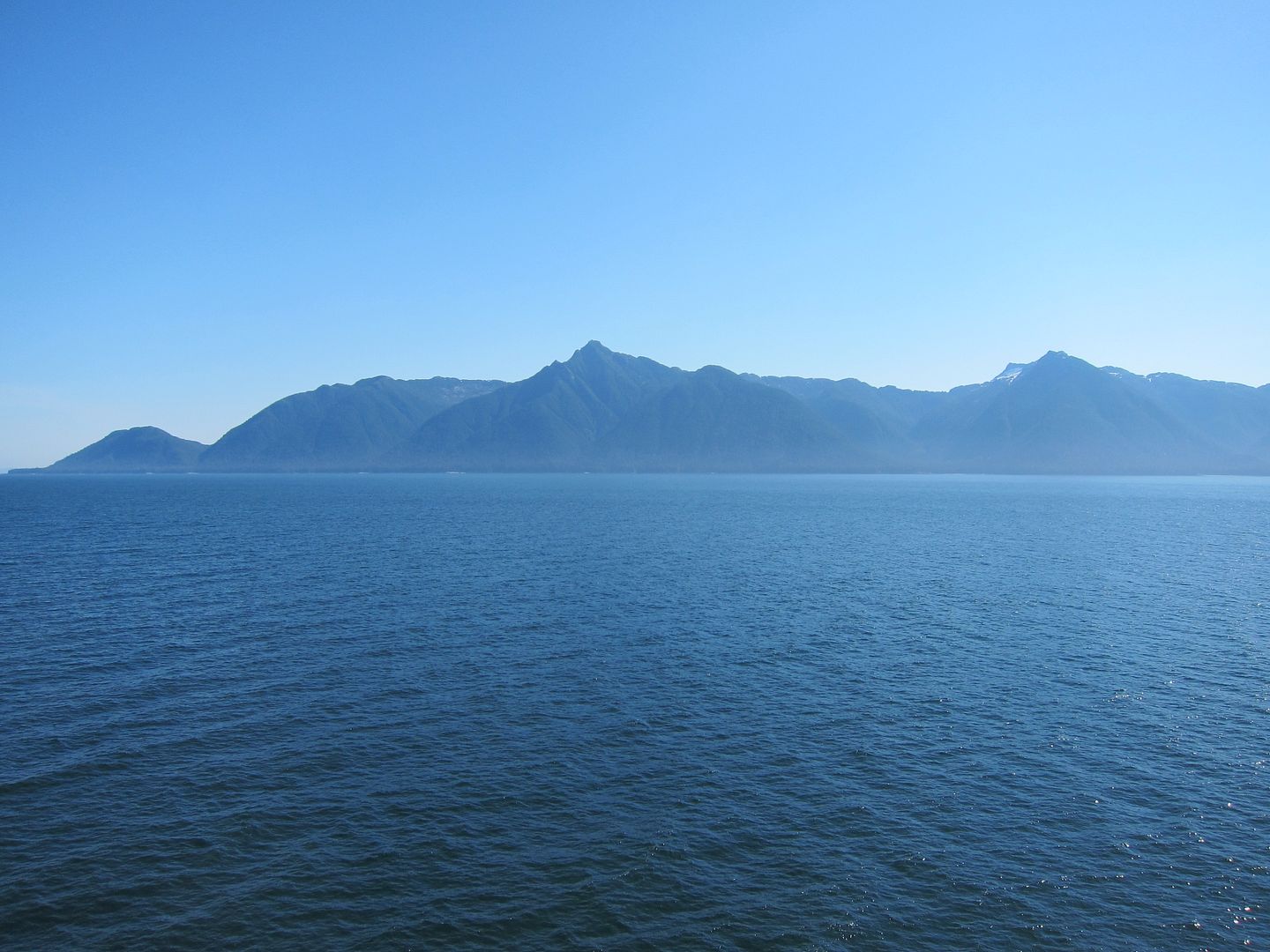 It had become so clear to us over the last 48 hours that the reason everyone suggests splurging for the verandah on an Alaska cruise above all other options is that there is always some sort of actual scenery to view—even on sea days. Once again, we were so glad we'd made the decision to spend more.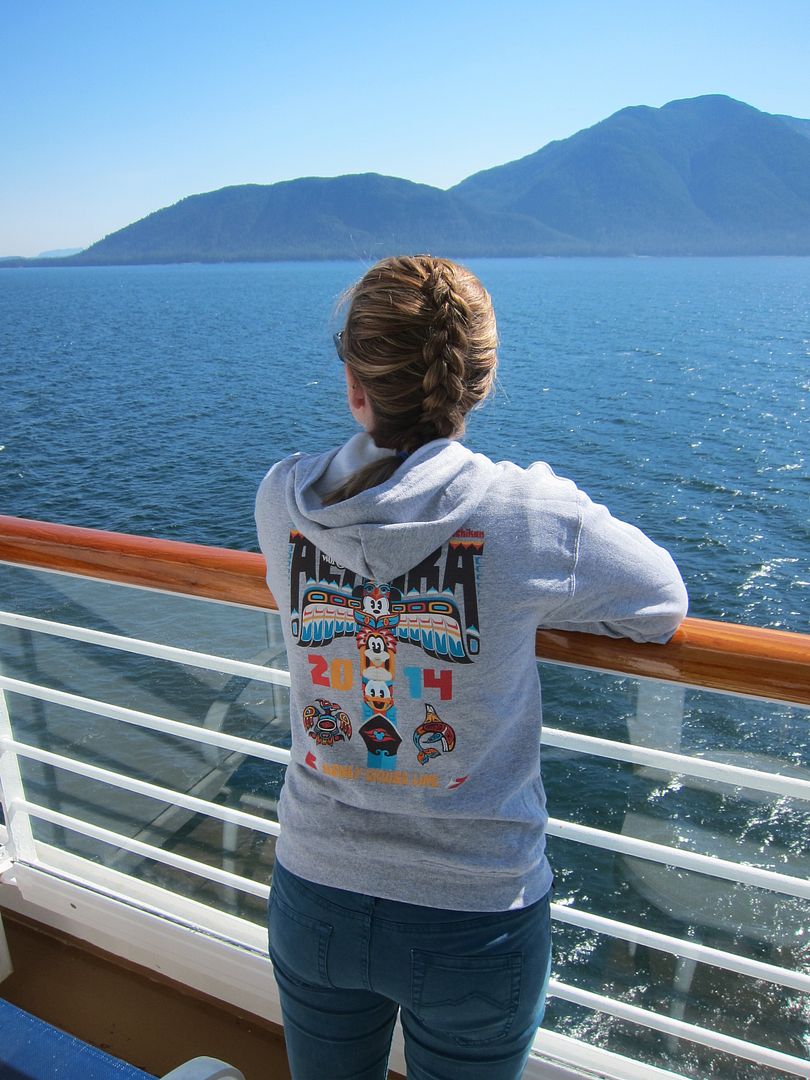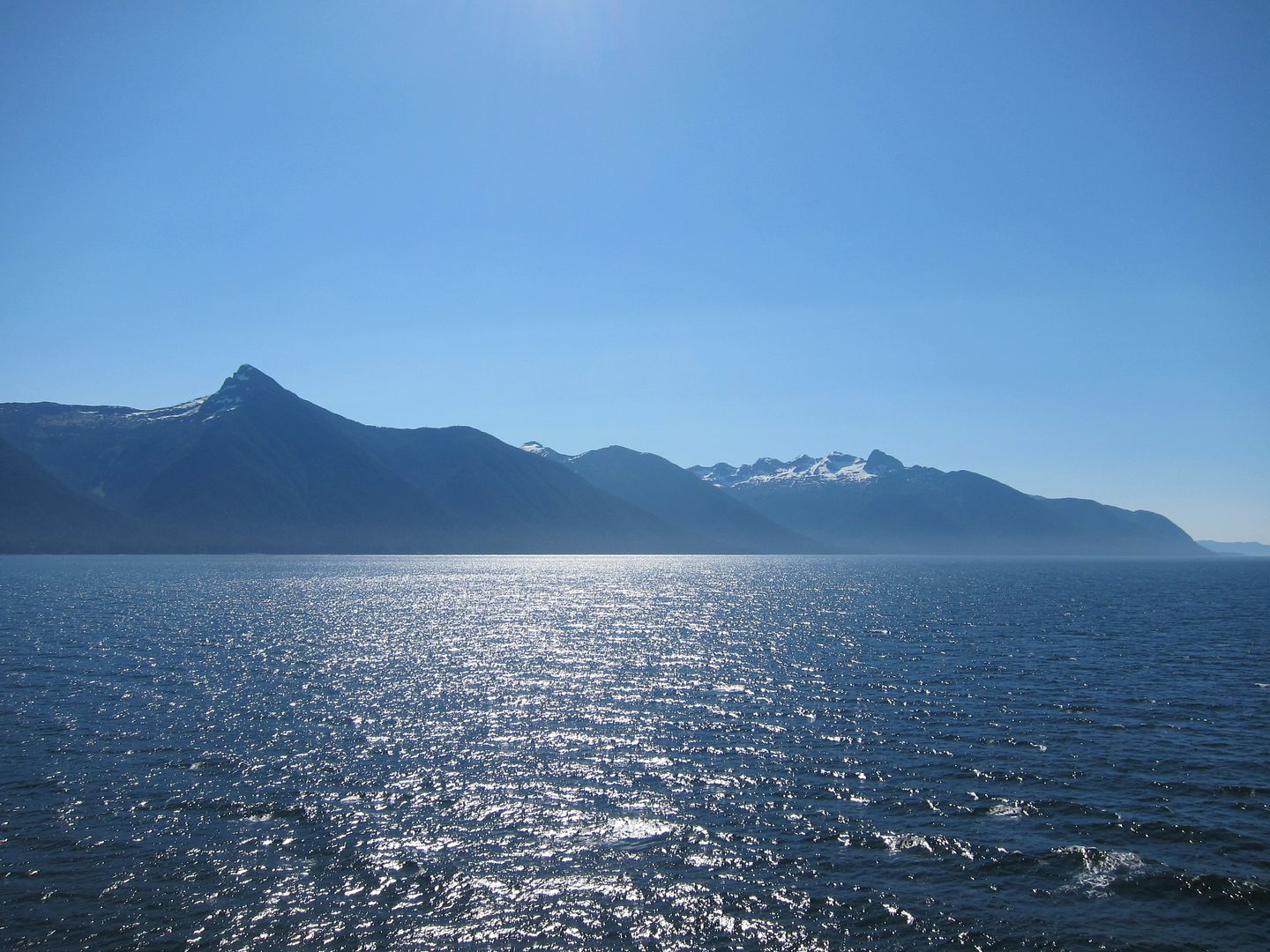 We took our seats and enjoyed the atmosphere around us.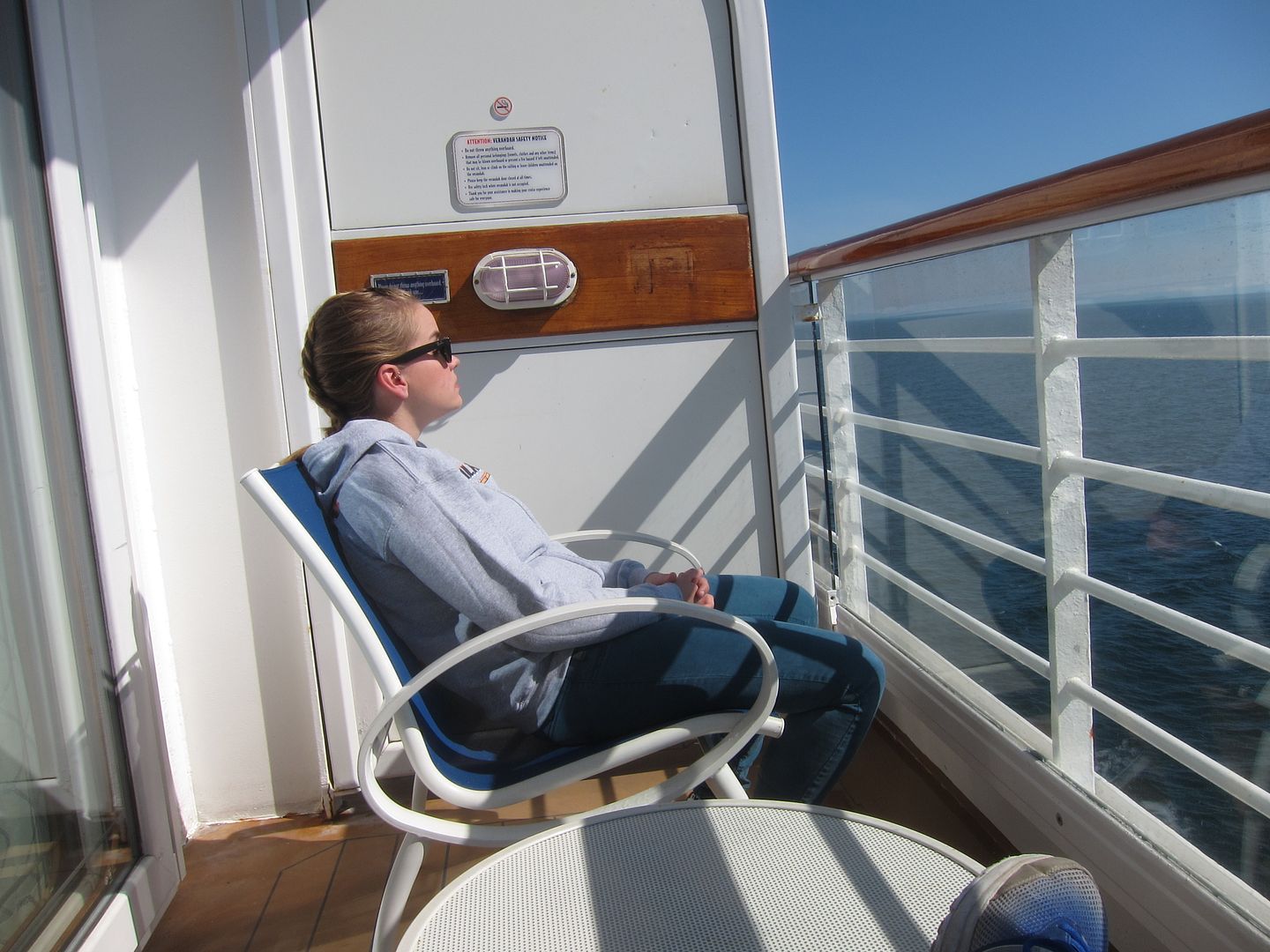 I think Tracy took a nap (we had just eaten a meal after all), so I grabbed the Kindle and started reading. I was in the middle of The Cuckoo's Calling—the first Cormoran Strike novel written by J.K. Rowling under her pseudonym Robert Galbraith—and had been reading it for almost a year at this point. It's not that it was slow-moving or boring or anything like that. I simply hadn't had the time to read much over the last several months, so it felt amazing to have nothing "better" to do right now than lose myself in the story while surrounded by such amazing scenery.
While Tracy was sleeping and I was reading, the "When You Wish Upon a Star" chime sounded and I rushed to turn on the TV to hear the announcement. Captain Fabian came on over the loudspeaker to let us know where we were and give us all his nautical mumbo-jumbo (with terms like "knots" and descriptions of the wind). He also mentioned that the small boat that would be guiding us into Sitka was about to be pulling up alongside us and staying with us for the next 24 hours or so. Almost as he spoke, I spotted the boat in the distance.
It was sort of bizarre seeing signs of life somewhere other than our ship. We'd been at sea so long that it felt like we were the only people anywhere in our vicinity.
As the boat got closer, the actual "When You Wish Upon a Star" horn sounded as well for the third time of the cruise. We were so glad that we happened to be outside for it because the horn is something I'd so looked forward to as we got ready to sail.
The scenery continued being beautiful as we continued to sit. You'll note that from this point in the trip report and going forward, I'll be including lots and lots of pictures of nature. So much of this cruise was about seeing natural wonders that I snapped more pictures than I would ever know what to do with, and I apologize that the true majesty of everything can't possibly be captured by a camera (at least not my dinky camera). Hopefully the photos will at least give you a taste of what the experience of being there was actually like.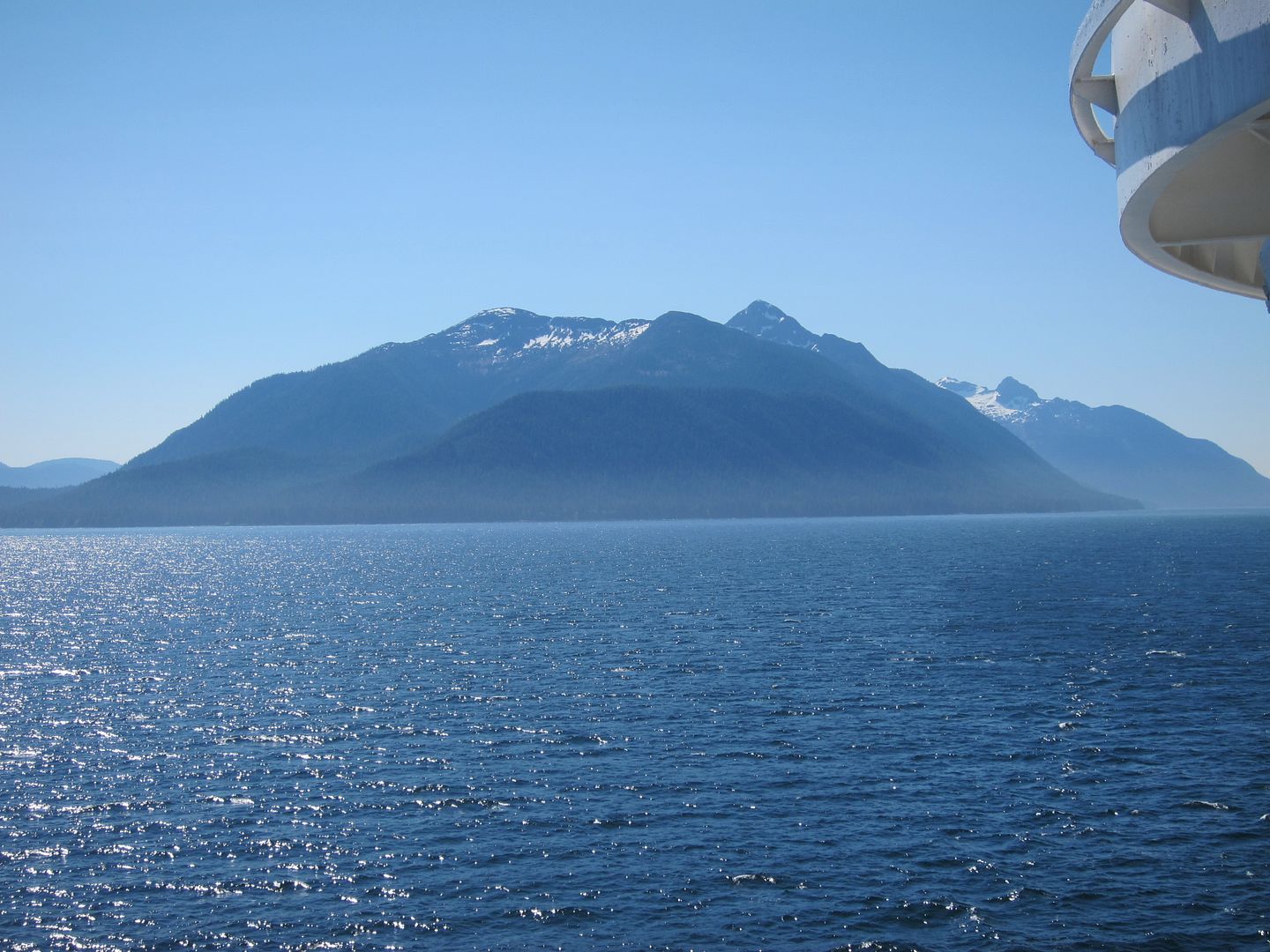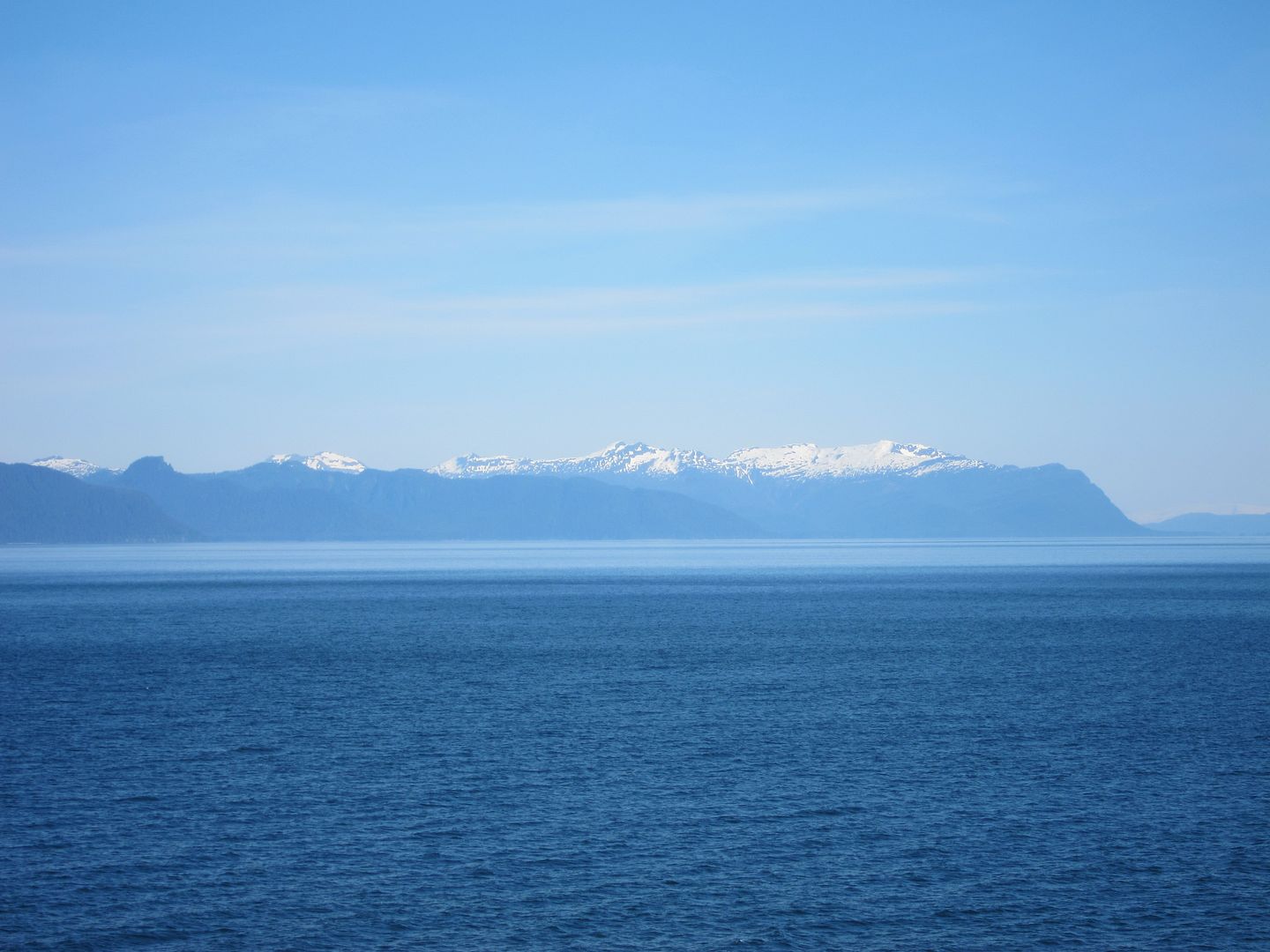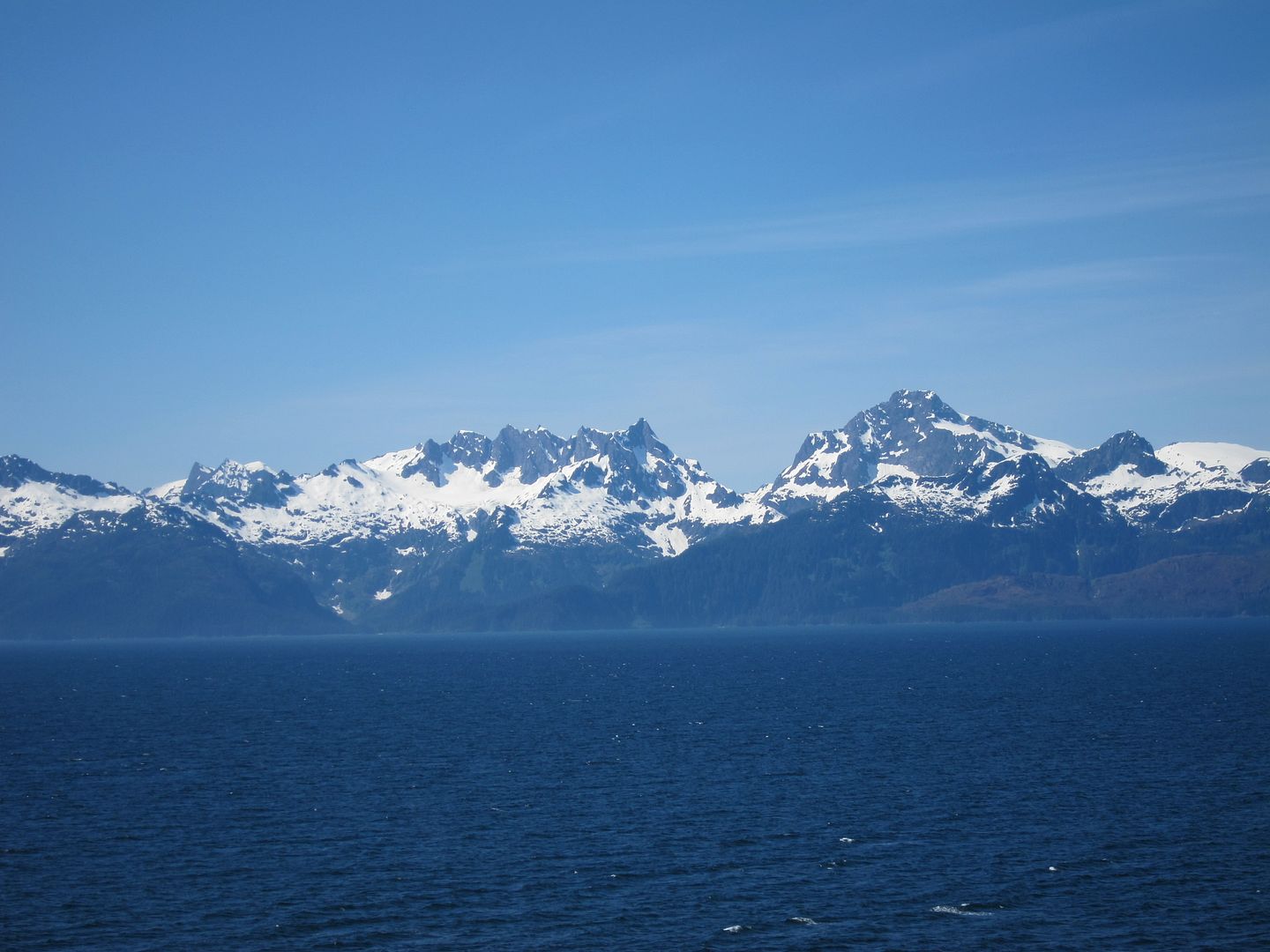 Here's a video as well.
[kad_youtube url="http://www.youtube.com/watch?v=SWrruO396m8″ ]
At some point, I woke Tracy up and told her it was getting close to lunch time. We'd obviously been very active since breakfast, after all.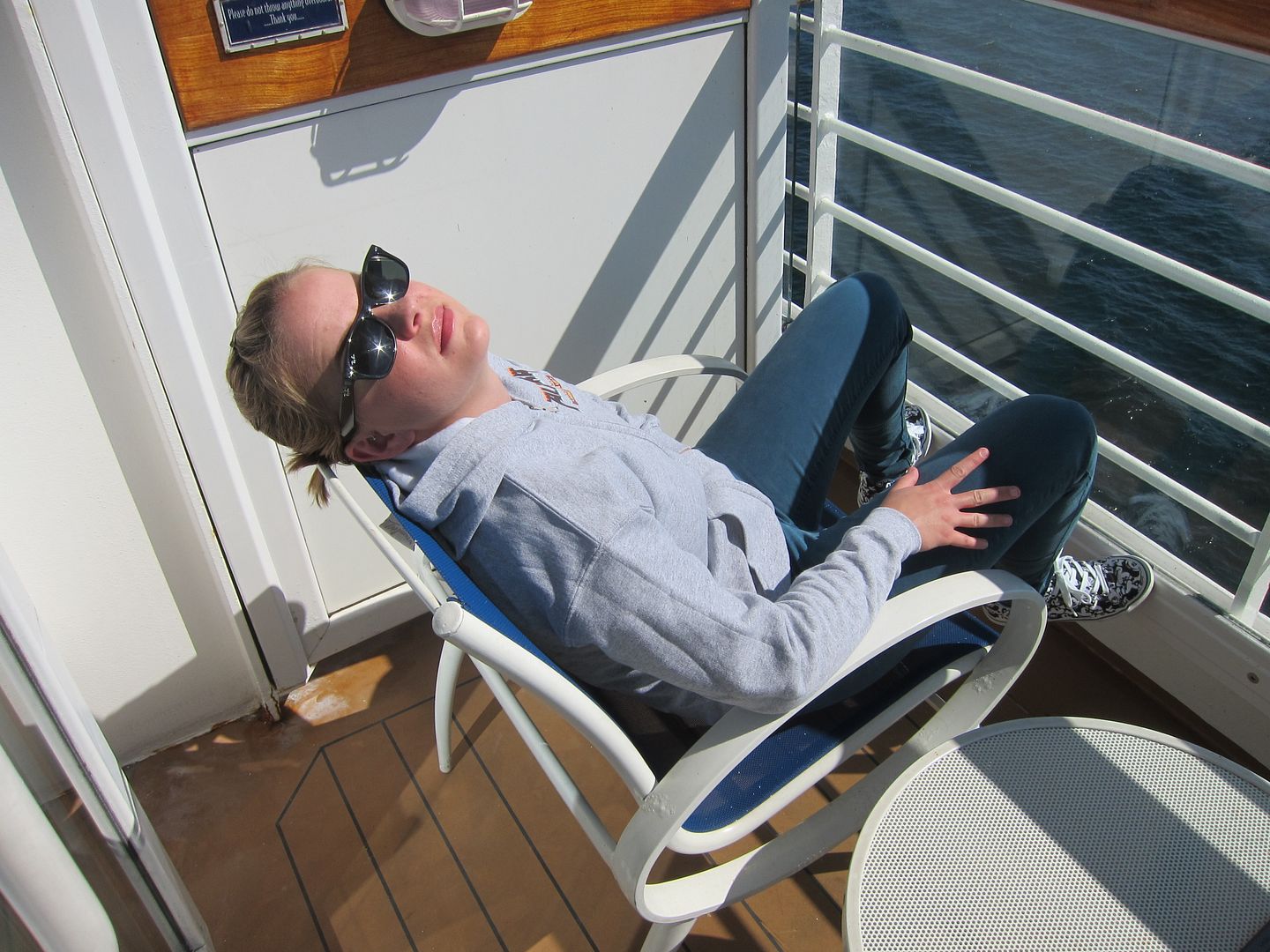 We walked up to Deck 9 and took in the views from up there.
Tracy was NOT amused by the temperature.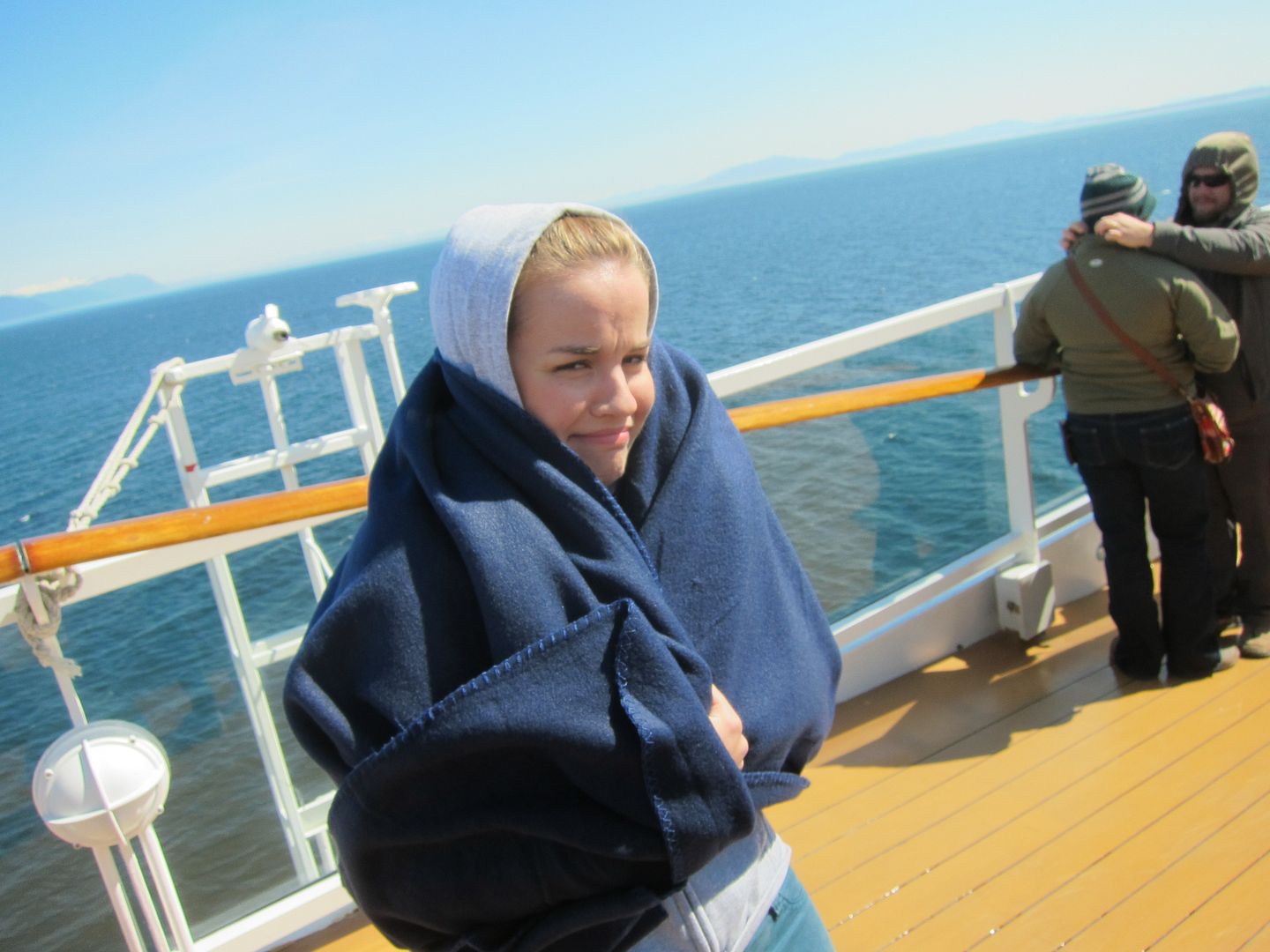 I'm sort of embarrassed to say that not only do I not remember what we ate for lunch, I'm not 100% sure where we ate either. I'm guessing it was Beach Blanket Buffet, though.
I do know that after lunch, we headed back outside and decided it was still wickedly cold on deck.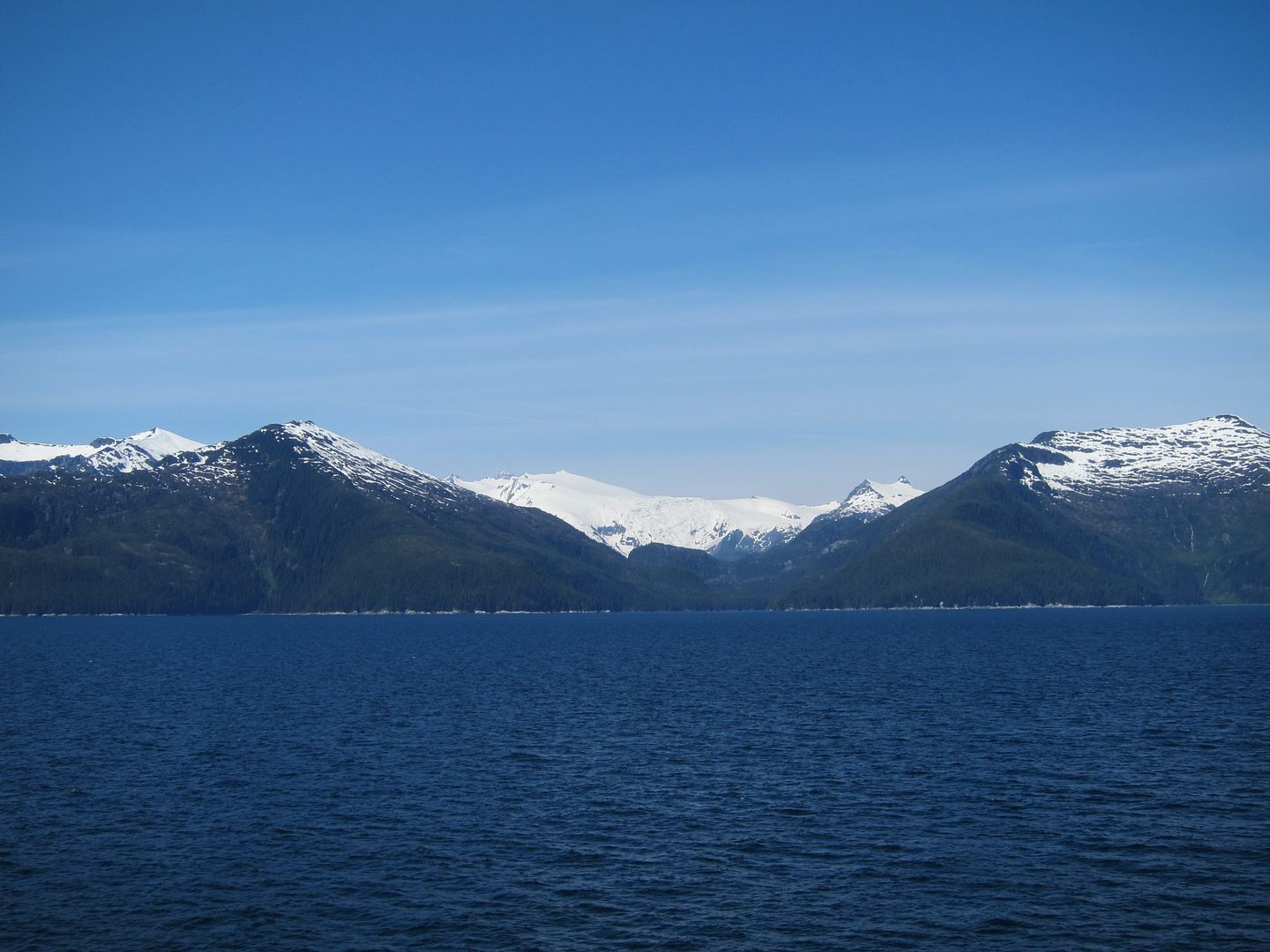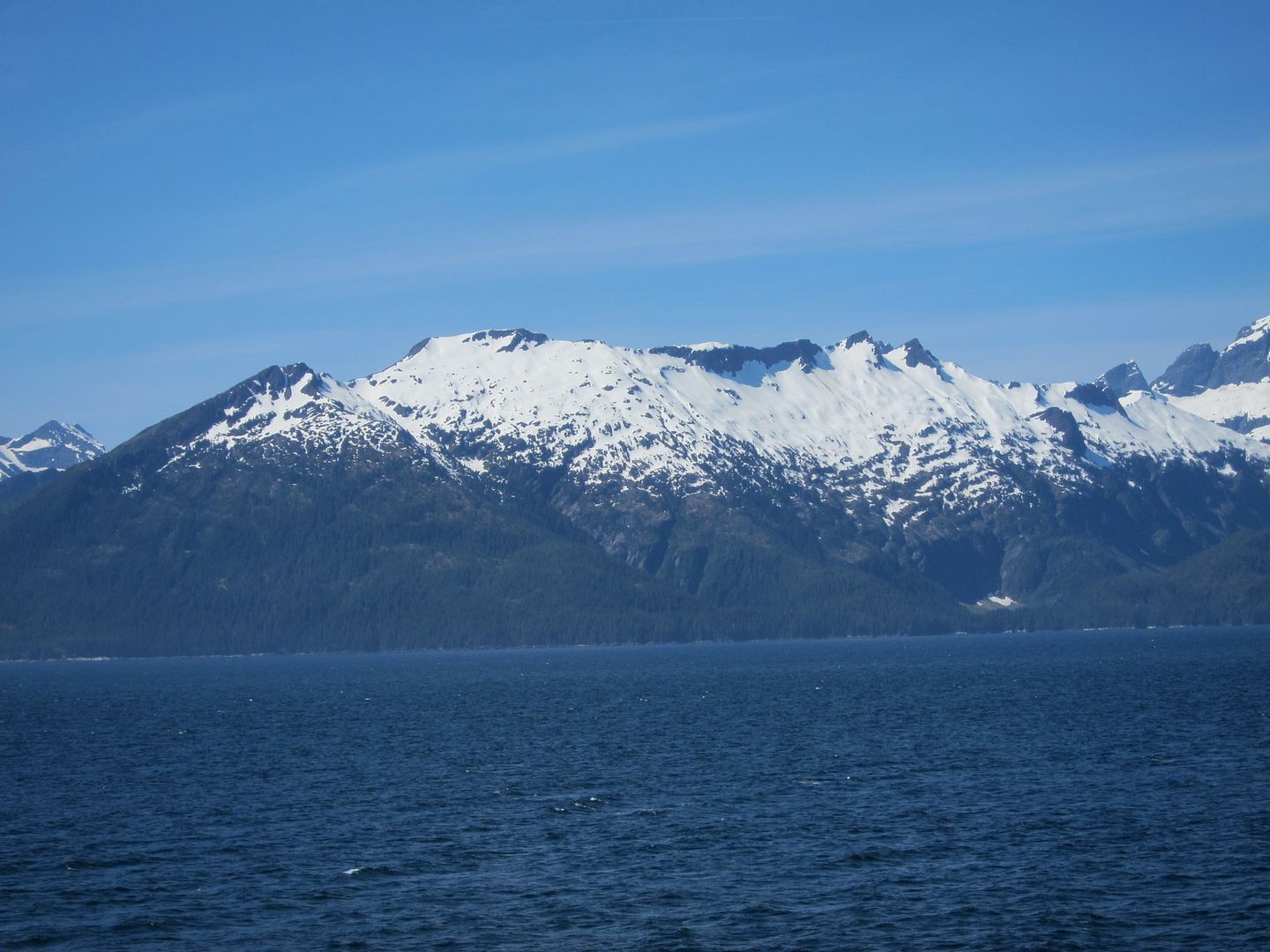 We decided, therefore, to head down to Deck 4 and buy new hats from the gift shop. Tracy had already been eyeing the DCL headbands because they looked so soft, warm, and comfortable, and when we were in the store, I decided to splurge on a skullcap as well.
Newly adorned, we went outside on Deck 4 to take our walk.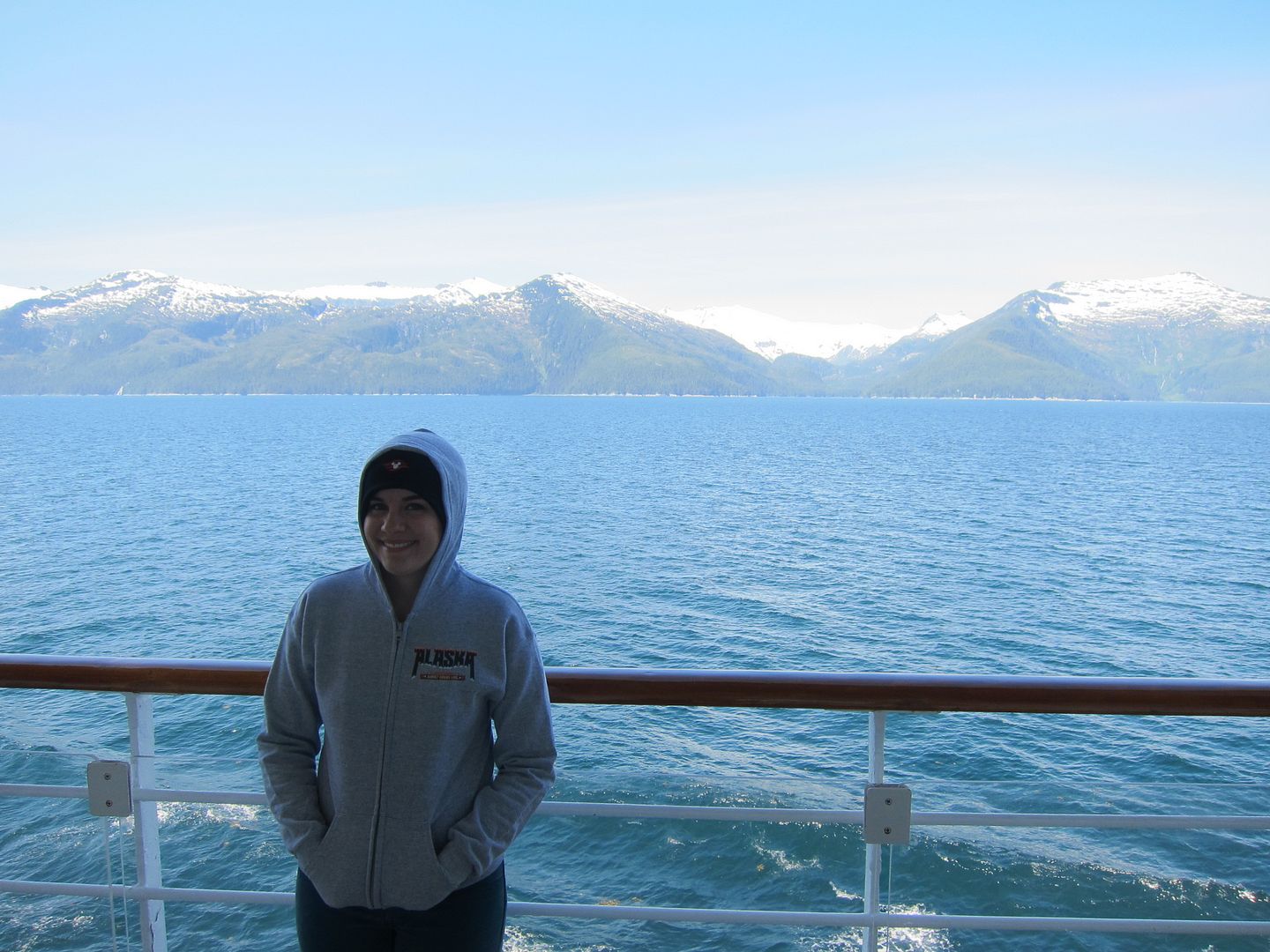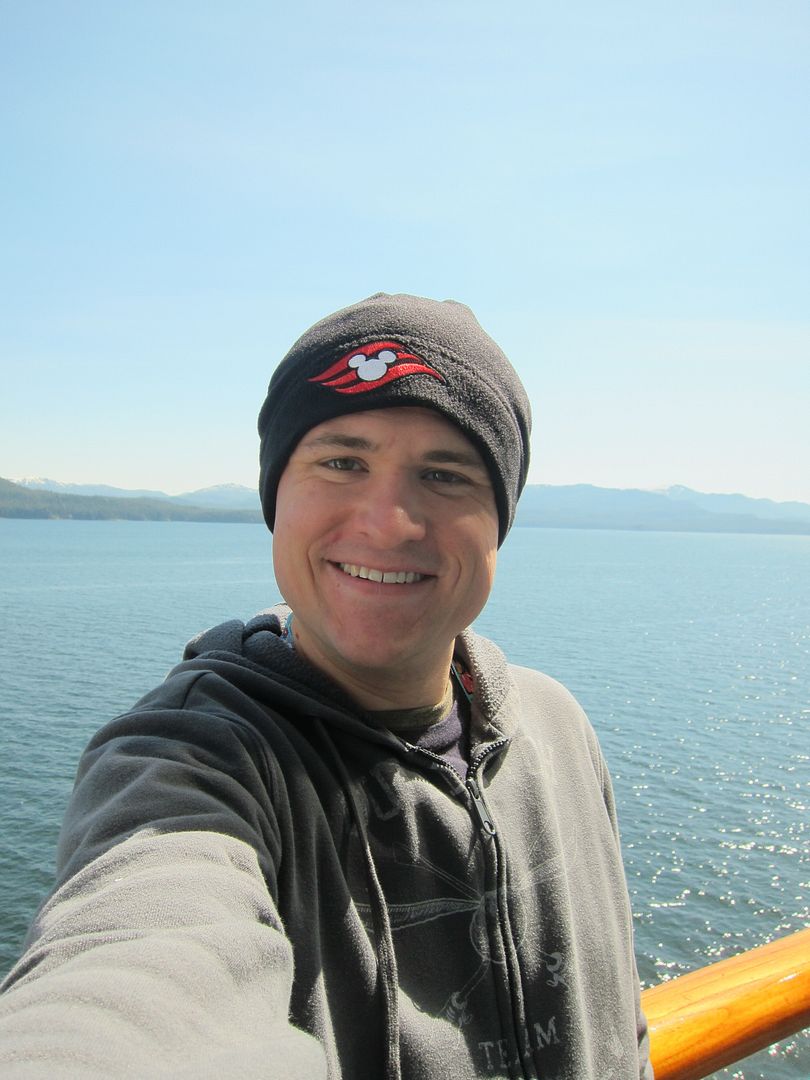 We were determined to try to keep reaching the step goal on our FitBits in spite of being at sea, so a few laps around the track were mandatory parts of our sea days. Honestly, I can't imagine ever complaining about walking again if this were always the view.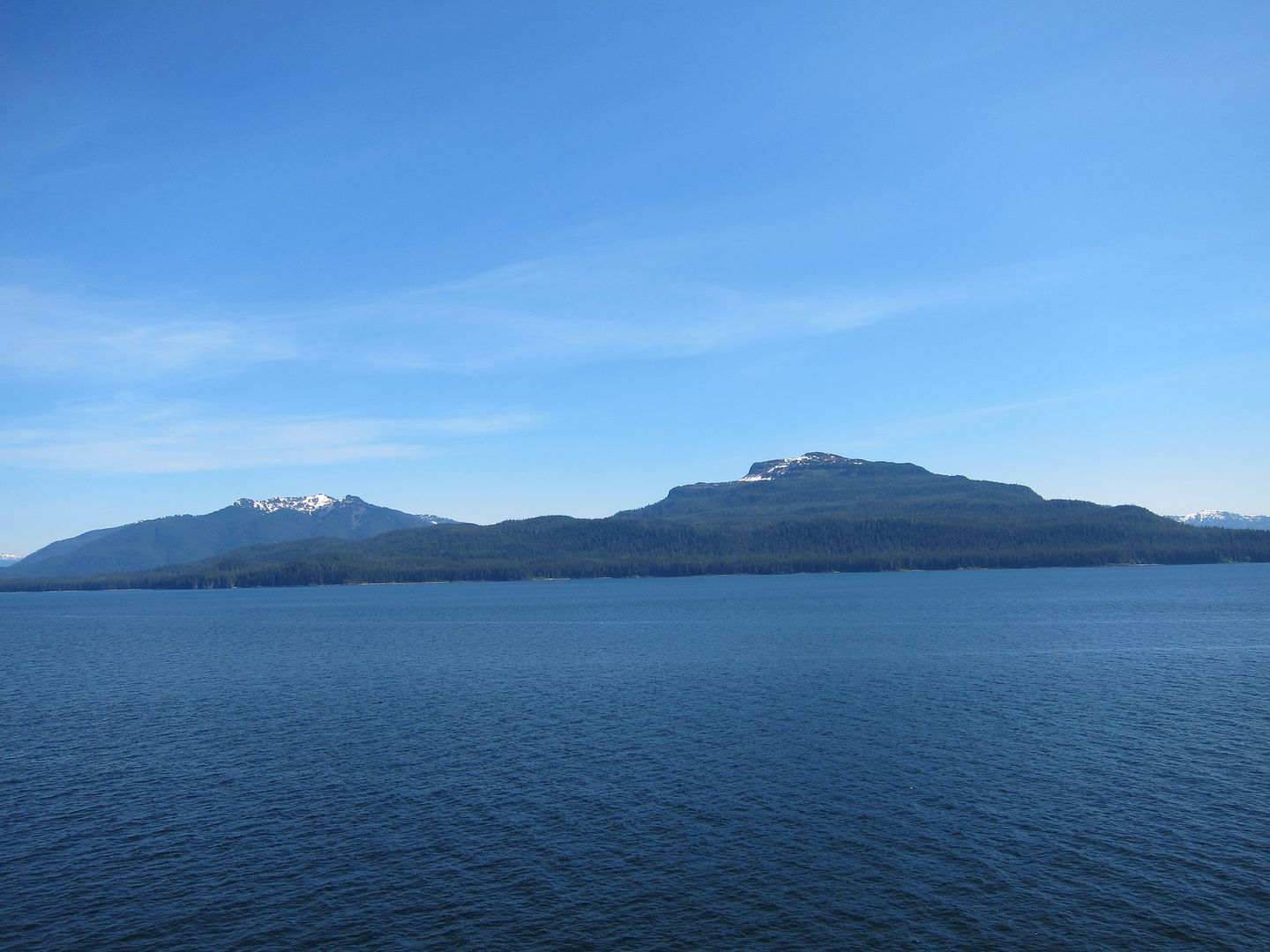 Previous Post | Next Post
Table of Contents
Support the Wandering Mouseketeers and get yourself a little something! Do your online shopping via our Amazon link!
Follow



Share