Chapter 15
Afternoon Antics
---
Previous Post | Next Post
Table of Contents
After our mile walk, we were still feeling a little chilly, so we went back to the stateroom to warm up. We couldn't stay off our verandah for too long, though, so Tracy soon bundled up and sat outside for a bit.
We'd thought about going to Disney Tunes Trivia this afternoon, but we ended up missing the start time, so we went down to the atrium to check out the character lineup instead.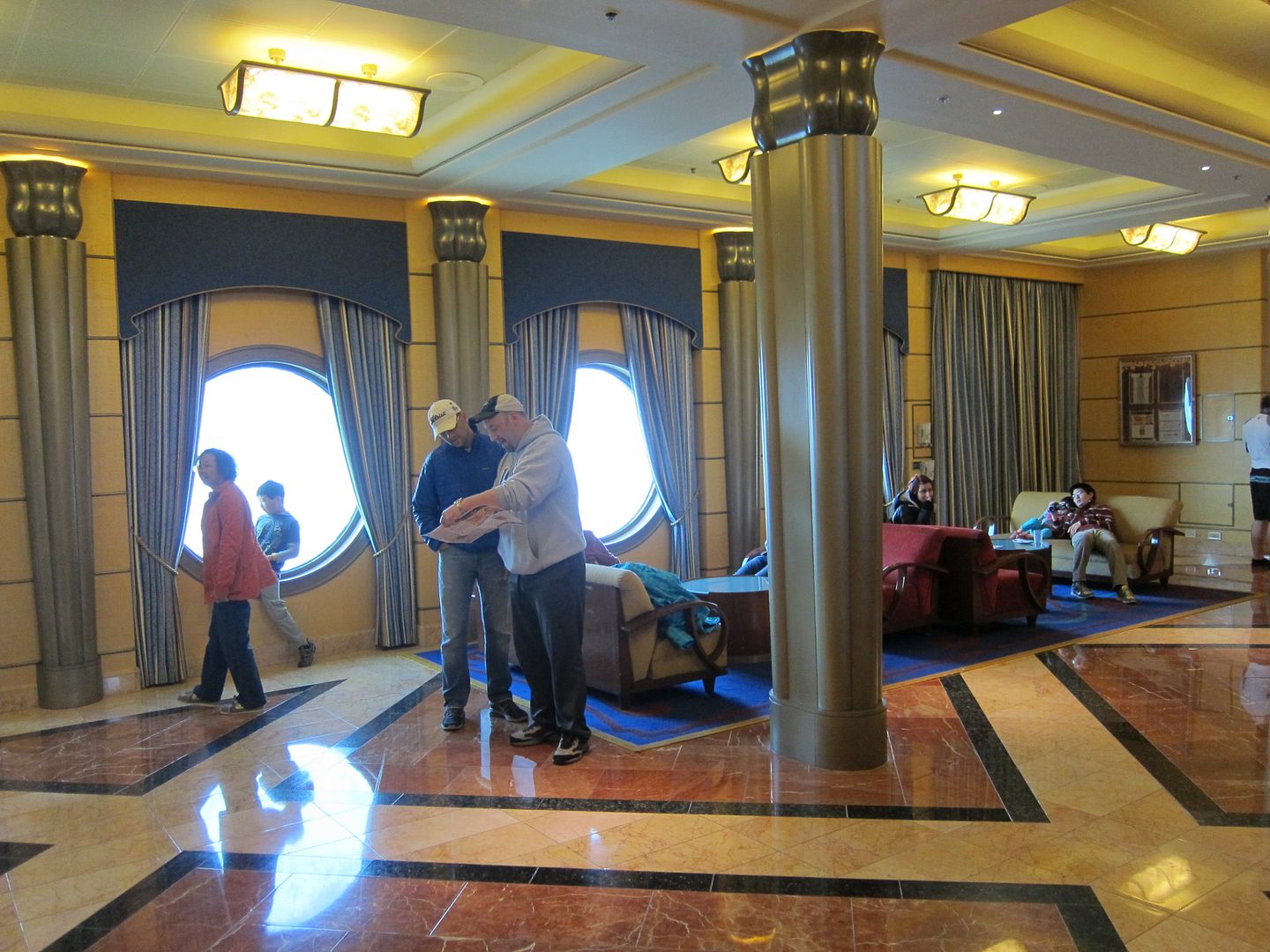 I love that the pianist is there throughout the day to regale us with constant Disney music.
Chip 'n' Dale were first on the docket in their sailor uniforms.
These two are always among the most fun characters for us to interact with.
Right after meeting the chipmunks, there was a regime change and Captain Mickey started to make his way up the stairs.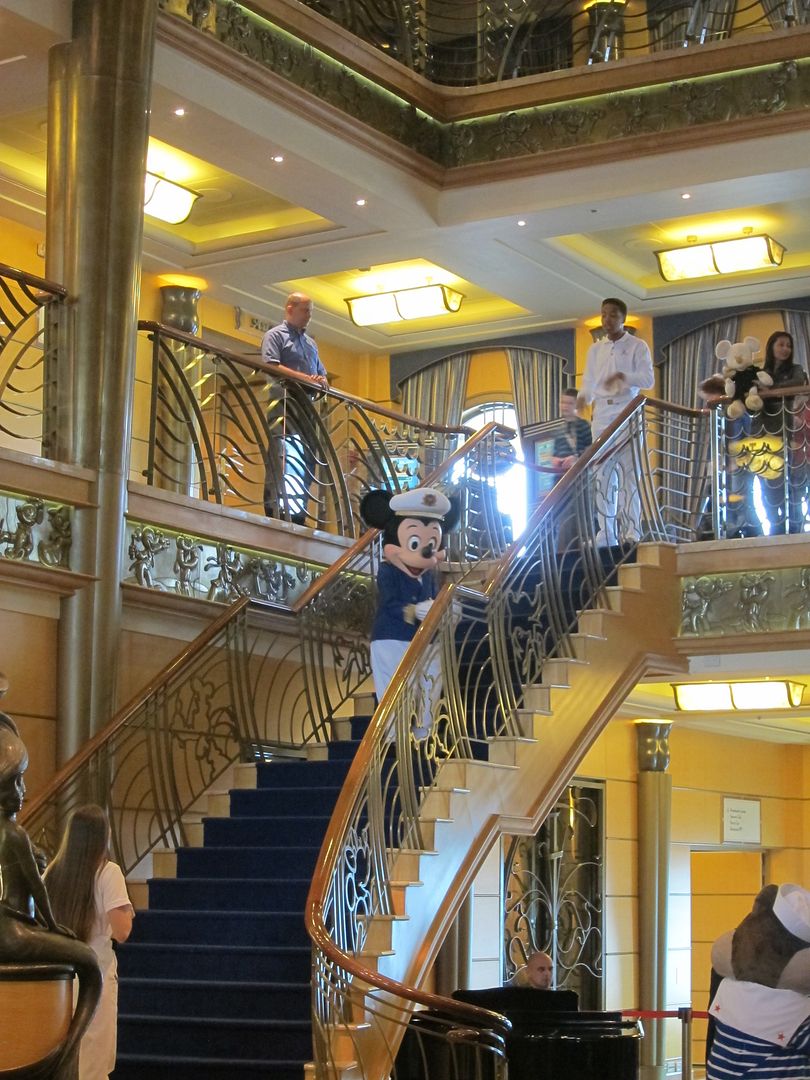 We may have missed our opportunity to meet Mickey for now, but Pluto had just come out wearing his signature DCL outfit.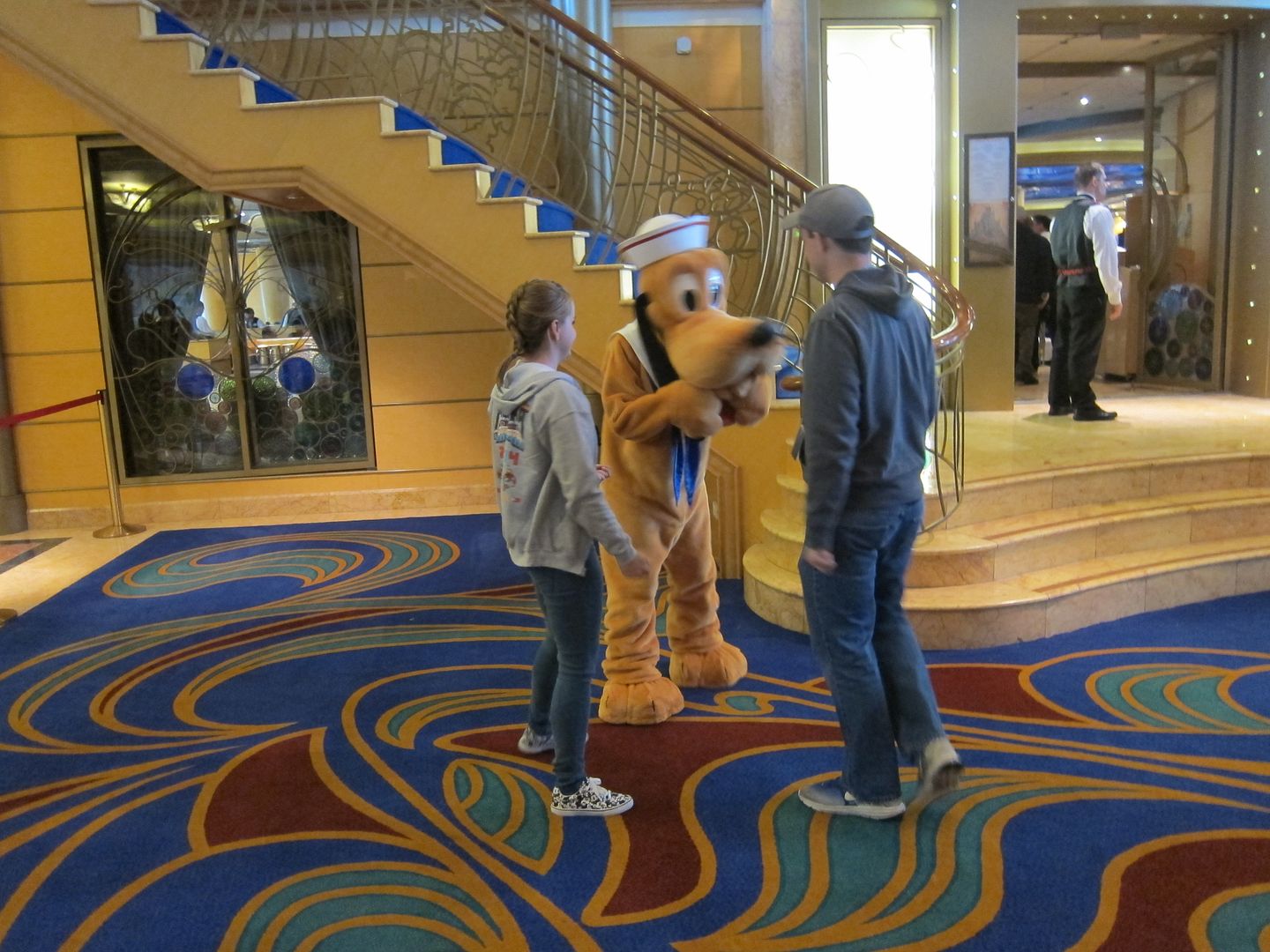 We all posed as dogs.
Back on deck, here were the views we had to enjoy.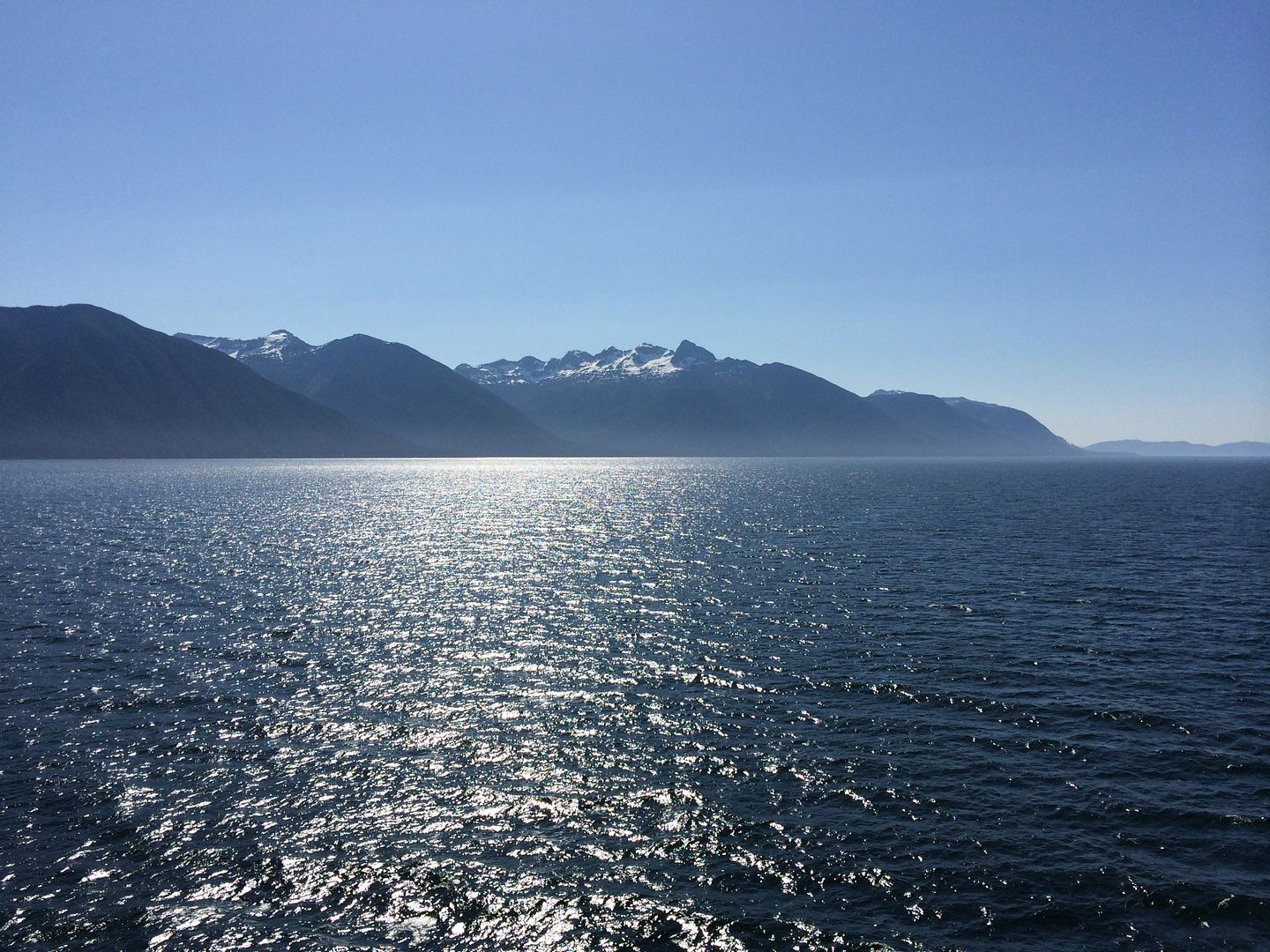 The weather couldn't have been more different than 24 hours earlier, and there truly wasn't a cloud in the sky today.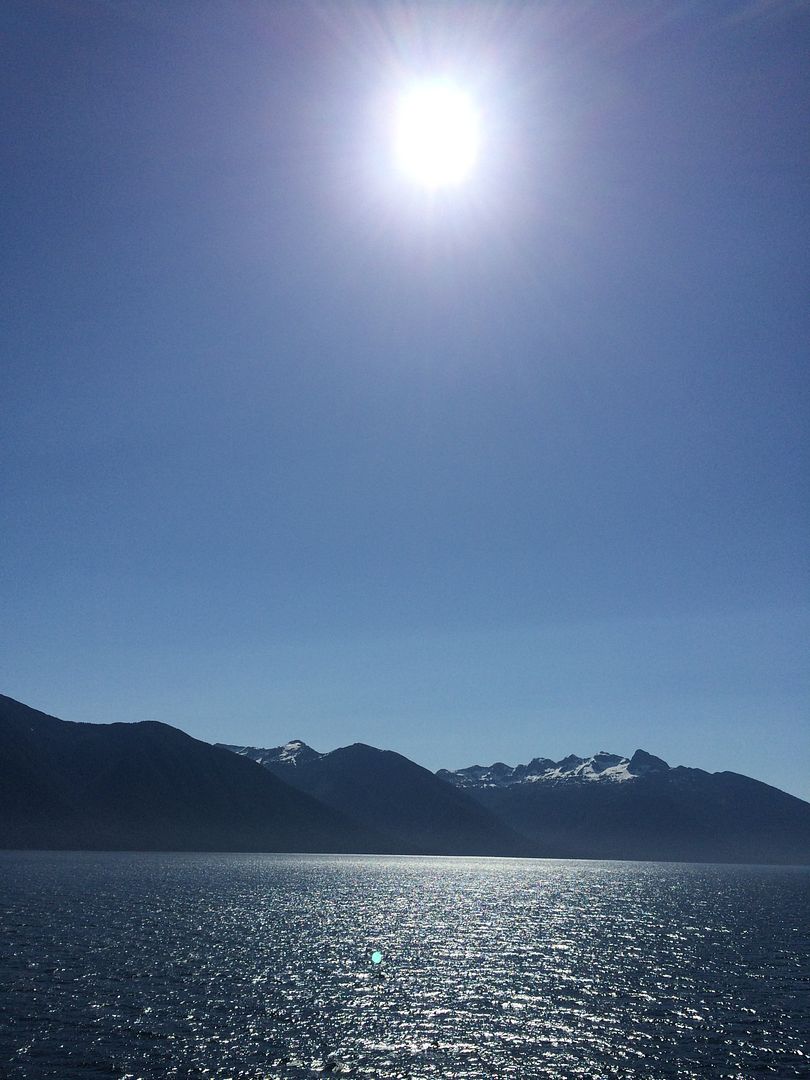 We were constantly on the lookout for whales at this point because we'd gotten word from one of Jimmy's announcements that they had been spotted by several crew members and passengers, but our luck wasn't turning out to be great thus far.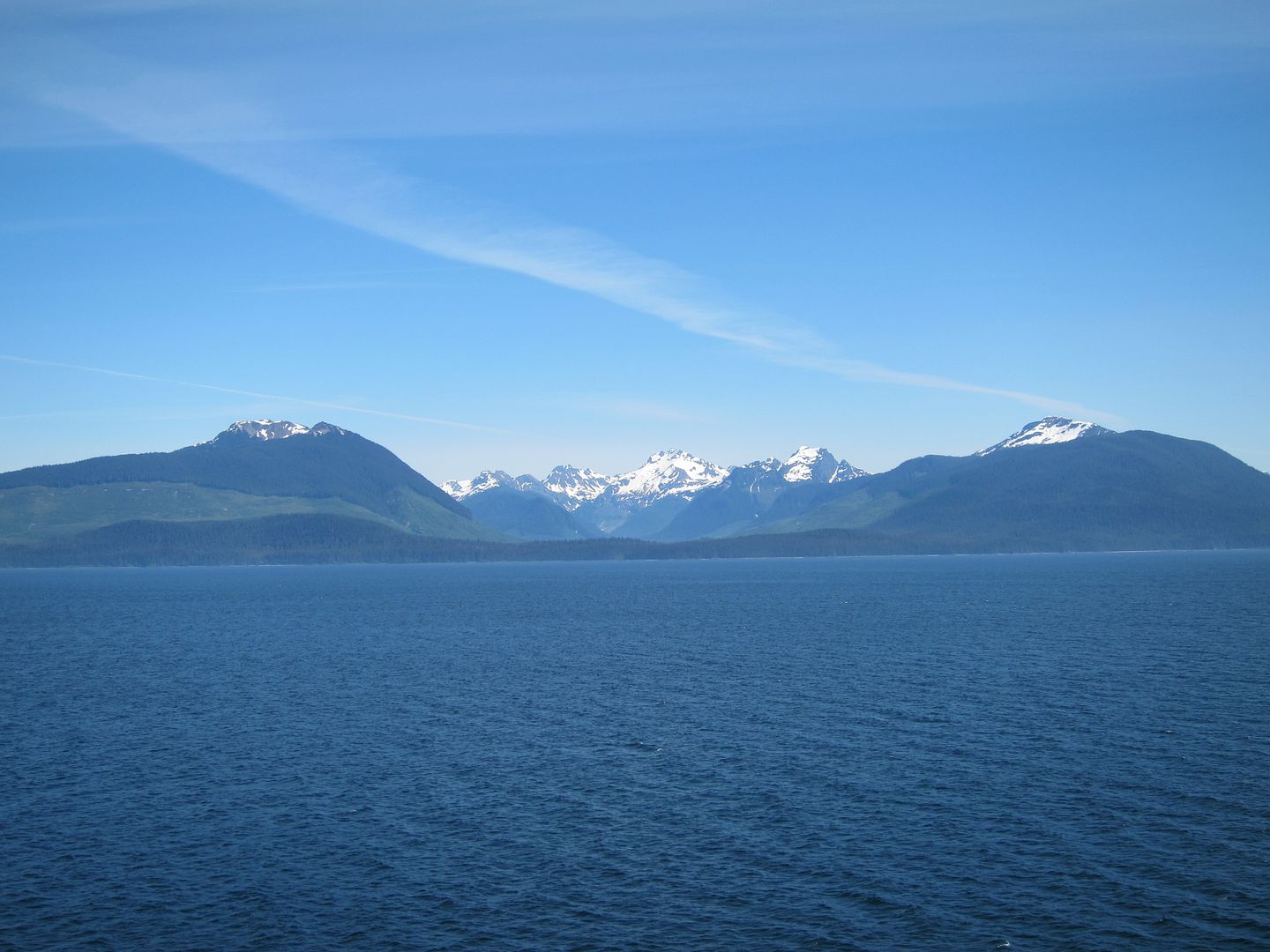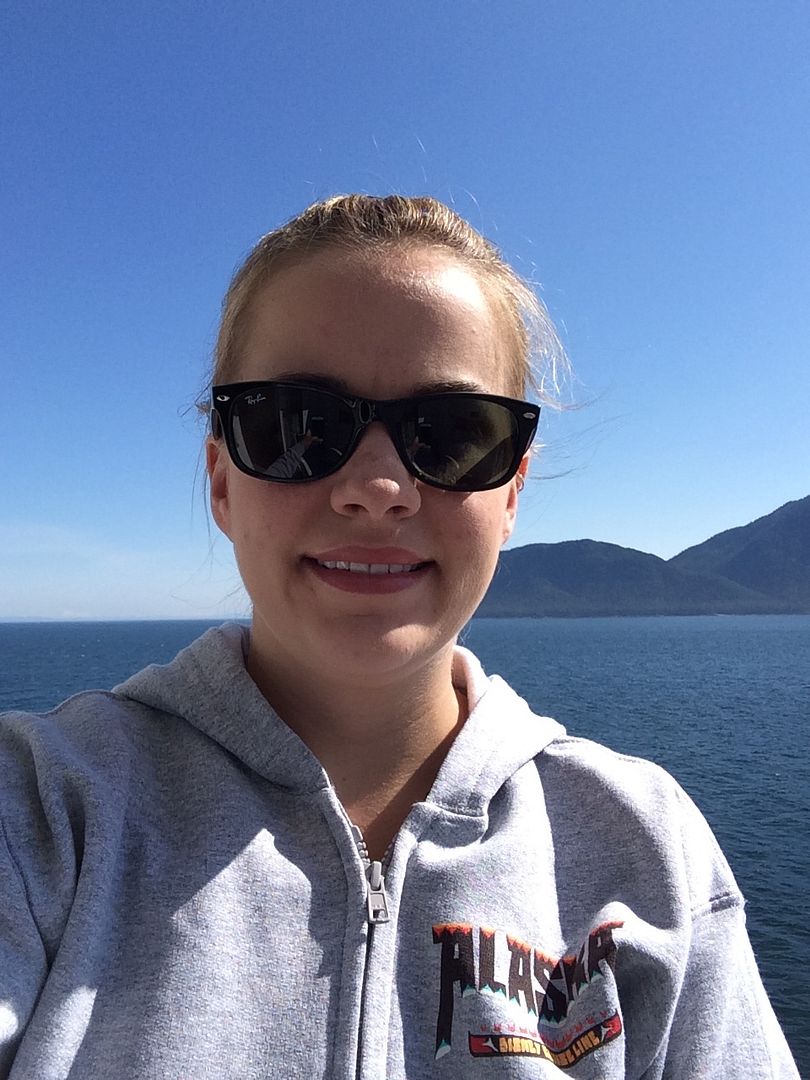 My favorite landscapes were always the ones that featured a juxtaposition of ocean, mountains, and valleys.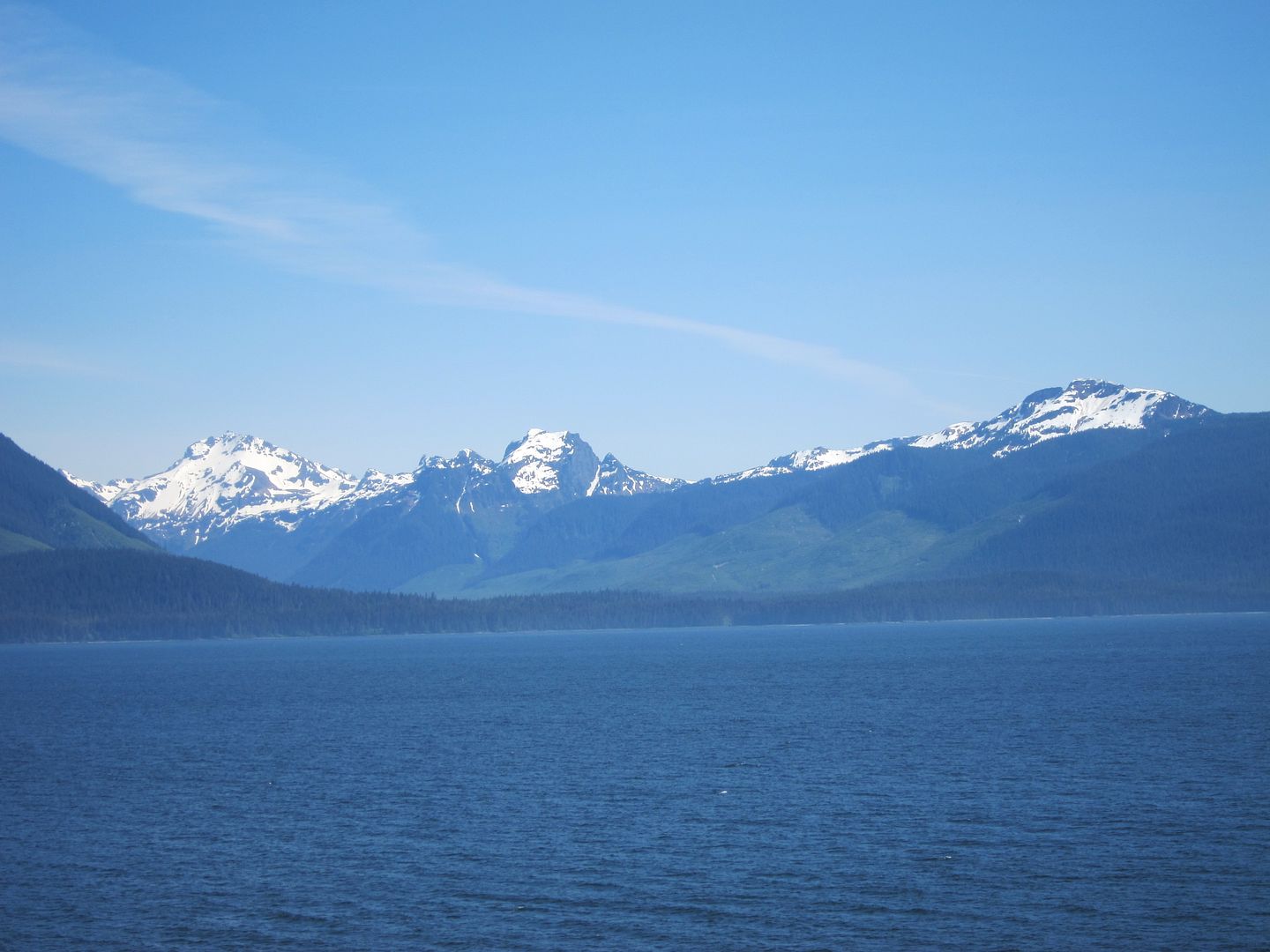 I'm not 100% sure but I think we may have finally spotted some whale blowholes in this next picture. It's hard to tell based on how the photo turned out.
Heading back inside, we found Captain Mickey with almost no wait at Preludes. This turned out to be one of the best locations to meet characters throughout the cruise because it was far enough off the grid that most people never wandered by.
I really like how this picture turned out.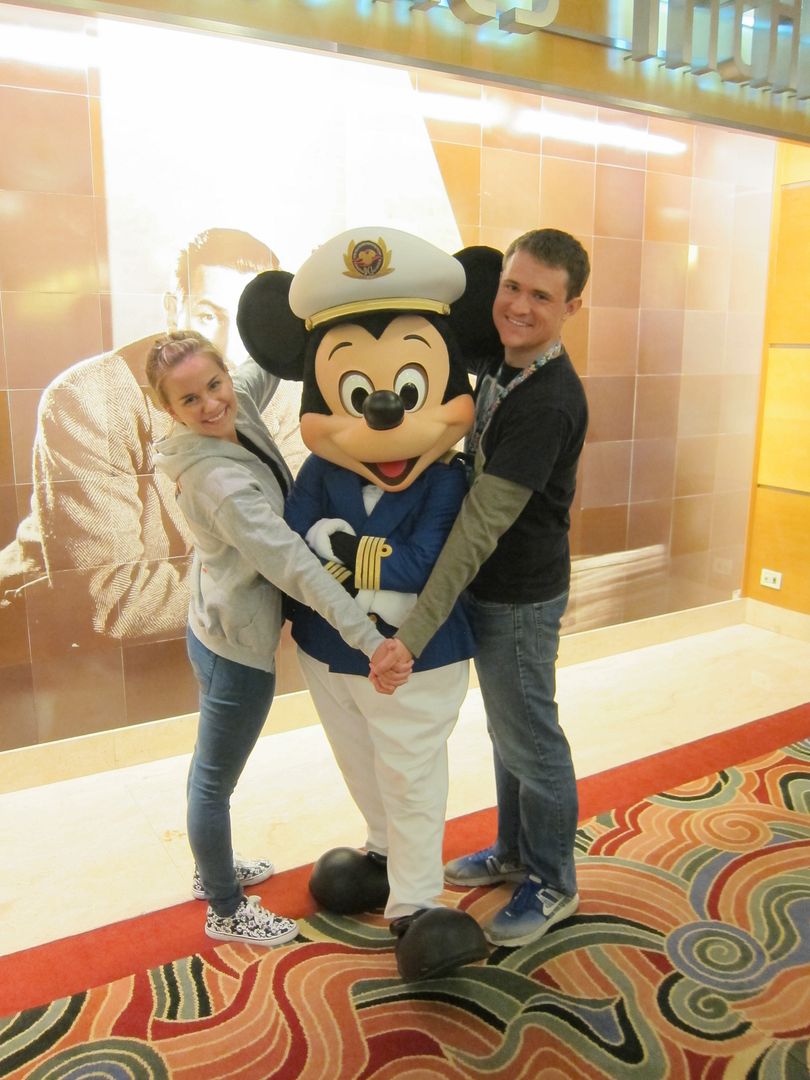 It was almost time for dinner, but we decided to line up so we could meet Peter Pan. Since this half-hour block was the only time he was scheduled for the entire cruise, we knew it would be popular. And we were right. We started trying to form a line half an hour before he was set to appear, and the cast members told us we were too early. Seemingly within minutes, however, there were already at least 50 people there wanting to meet Peter, so the cast members had to figure out a way to start an official line that snaked down the stairs and out of the way. Luckily, we were within the first couple people in the line.
While we waited, we saw Captain Hook and Mr. Smee going in from their meet-and-greet.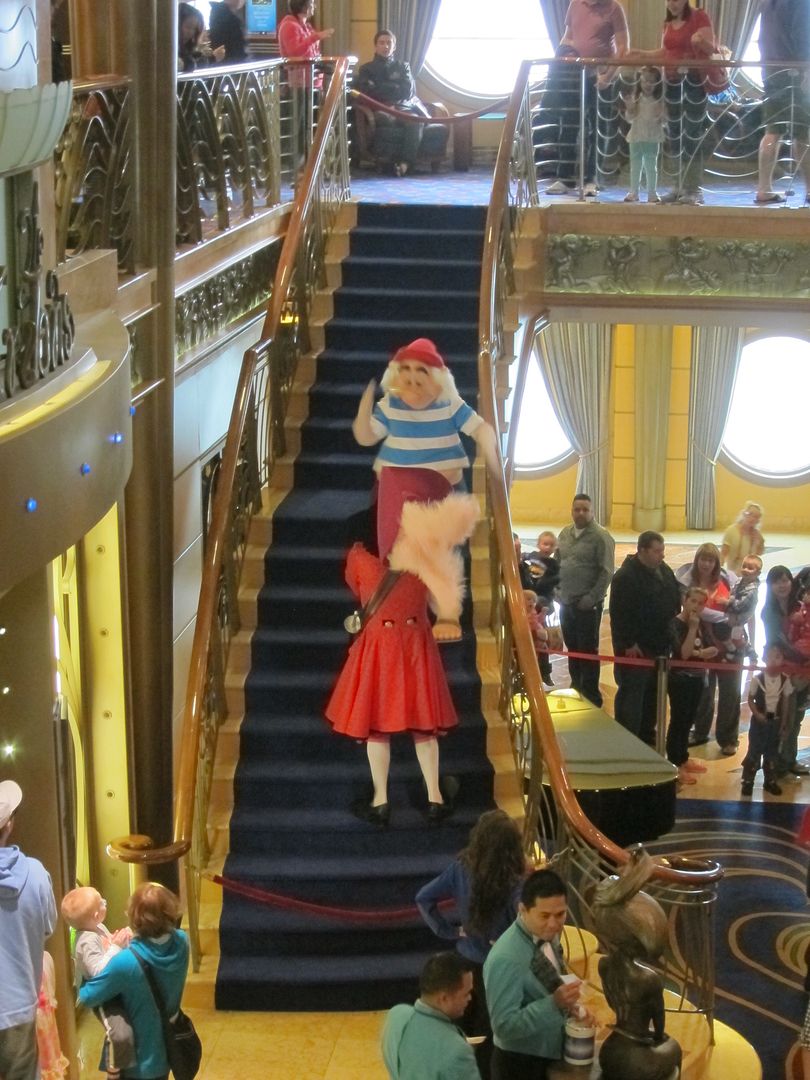 We didn't have to wait long for our turn once Peter did come out (which was lucky because his set started at the same time as our dinner seating). I don't think we've ever successfully MET Peter in the parks even though we've spotted him frolicking in the past. It made this occasion extra special.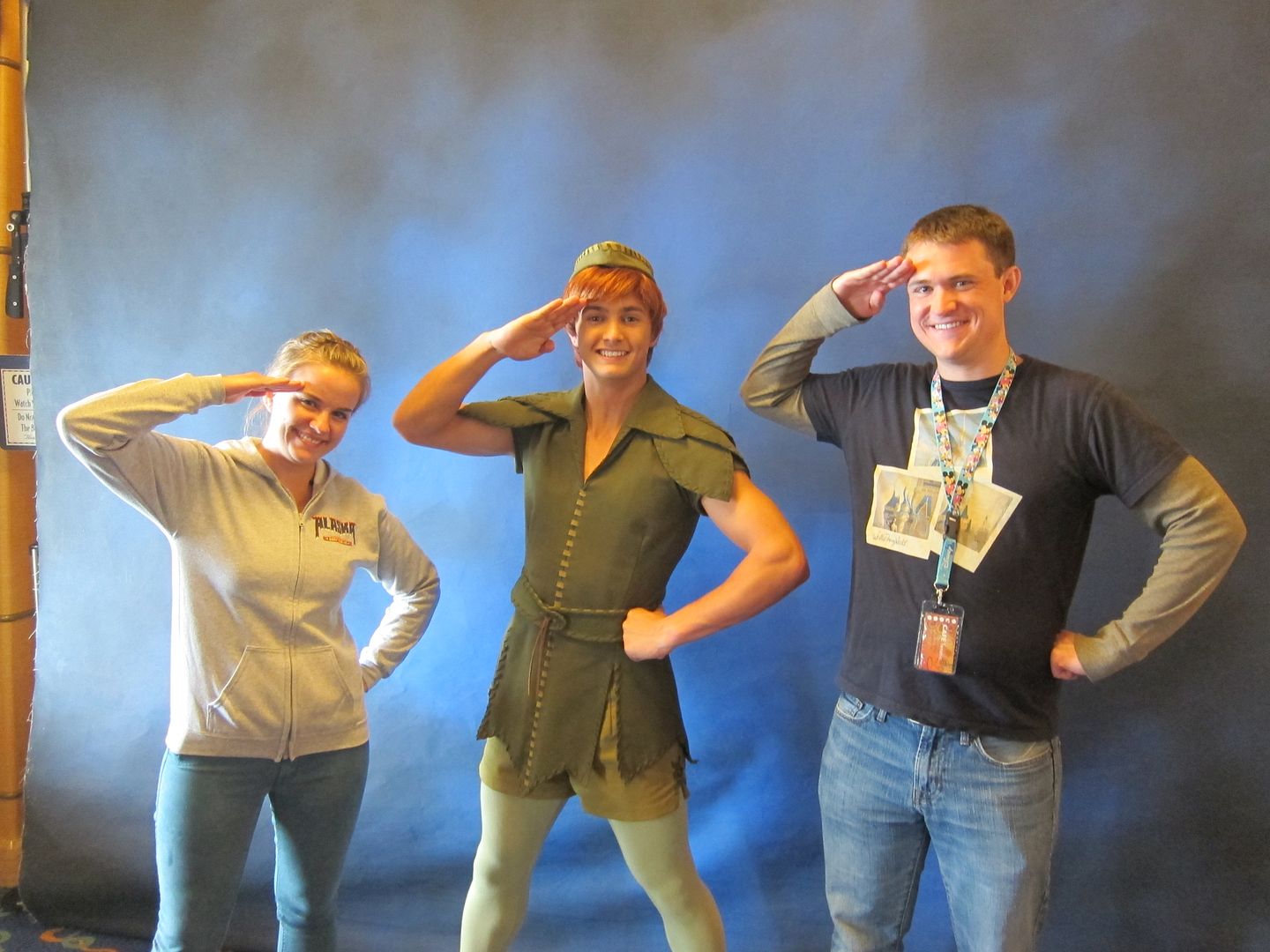 Now it was time to head to Animator's Palate so that we could enjoy the third restaurant of our dining rotation.
Previous Post | Next Post
Table of Contents
Support the Wandering Mouseketeers and get yourself a little something! Do your online shopping via our Amazon link!
Follow



Share