Chapter 31
There's a Tree in the Grand Hotel
---
(Originally posted May 15, 2013)
If we couldn't make it into the parks for Christmas (and trust me, living ten minutes away without being able to go in and see the decorations was EXCRUTIATING), we at least had to spend a lot of December in Downtown Disney getting our fill of the decorations there. We started off another of our trips back at Earl of Sandwich. This time Tracy and I split a Holiday Sandwich and a bowl of Broccoli Cheddar Soup. Both were delicious.
Next, we headed back over to the Grand Californian. If you remember our last visit, the decorations were just starting to go up. But this time, Christmas was in full swing.
There were carolers in the lobby singing songs and taking requests. They were really great!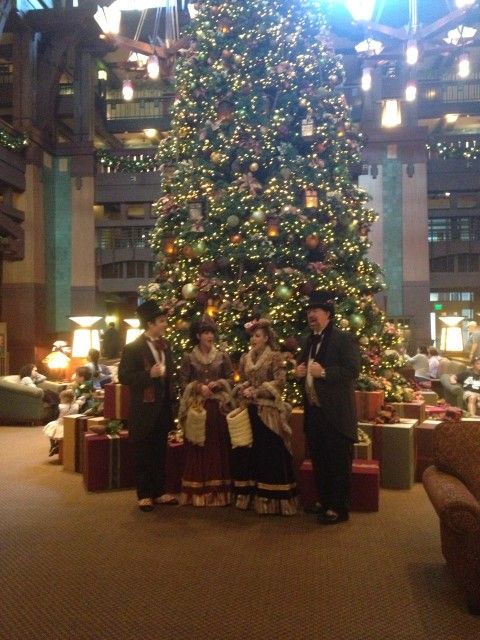 Tracy and I also brought some of our least exciting pins to the resort with us to trade, so I had my sweet lanyard.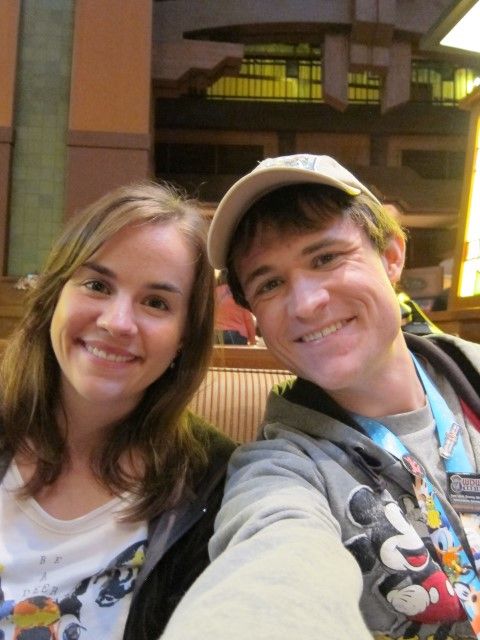 Santa's chair was out in preparation for him to make semi-hourly appearances in the lobby. When he wasn't occupying it, we took turns.
I just loved everything about this tree. From the presents to the decorations, it just screamed Disney.
We were about to head out, but we noticed the PhotoPass cast members in the lobby setting up the lighting and camera for Santa to come out, so we decided to wait and see him. We sat by our favorite fireplace while we waited.
When Santa did come out, the kids went wild and the cast members all started handing out candy canes. Tracy and I didn't want to brave the line to meet Santa (not too many adults were), but we got candy canes and just watched some of the interactions he had with guests.
We had already been at the Grand for a couple hours at this point, but we still had some time to spare on our free 3 hours of parking, so we decided to explore a little bit. We took the elevator up to the various floors and walked around. We discovered this great outdoor patio on one floor with views of the pool and DCA at sunset.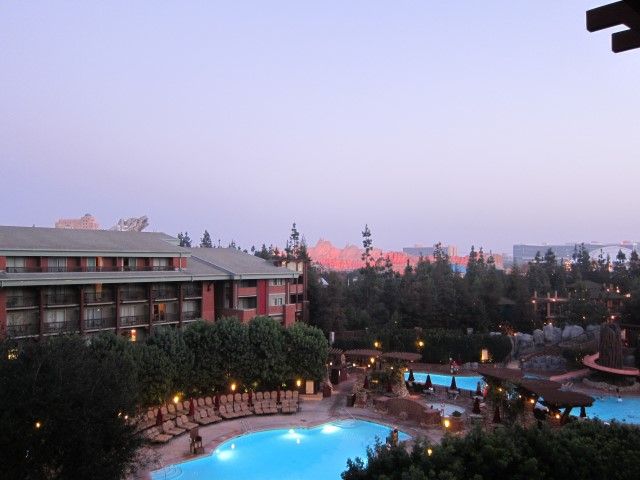 Cars Land was beckoning to us. At least we wouldn't have to wait THAT much longer before we finally got to see it for real.
The views of the tree were phenomenal from the upstairs angles—if a little harrowing as well…
After doing a good deal of exploring around the various levels of the Grand Californian, we decided to head back downstairs and start toward our car. We had been redirected to the Simba lot today (not because the regular Downtown Disney lots were actually full but because we hadn't yet learned not to trust Disney's signs pointing you to the parking lot they would rather you went to). So we exited the main entrance of the Grand and got to enjoy our favorite mural.
We also enjoyed the poinsettias they had placed around the entrance.
The lights on the trees out front were just coming on as we were leaving, and they were so pretty.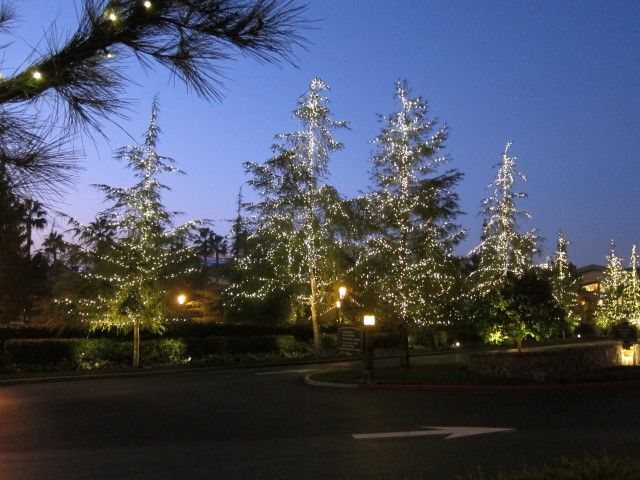 Since we were heading in that direction anyway, we decided to stop at Paradise Pier and see how their tree was looking.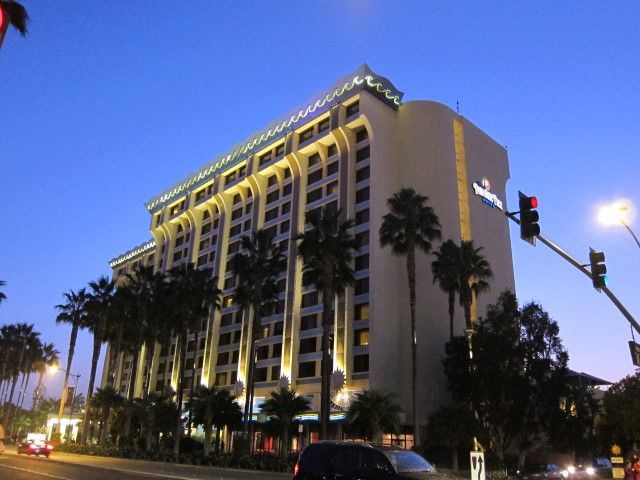 It was very festive, if slightly less grand than the Grand.
Since we were there, we took the opportunity to ride our favorite glass elevator up to the top floor as we had done many times on our September 2011 trip. We could see the nicely-lit Paradise Pier section of DCA as well as Cars Land.
Someday, we reassured ourselves. Someday soon.



Share