Chapter 73
Enjoying Our Freedom
---
Previous Post | Next Post
Table of Contents
(Originally posted October 10, 2013)
On Saturday afternoon, we drove to the parks after lunch and parked at Toy Story without even trying to brave Mickey and Friends.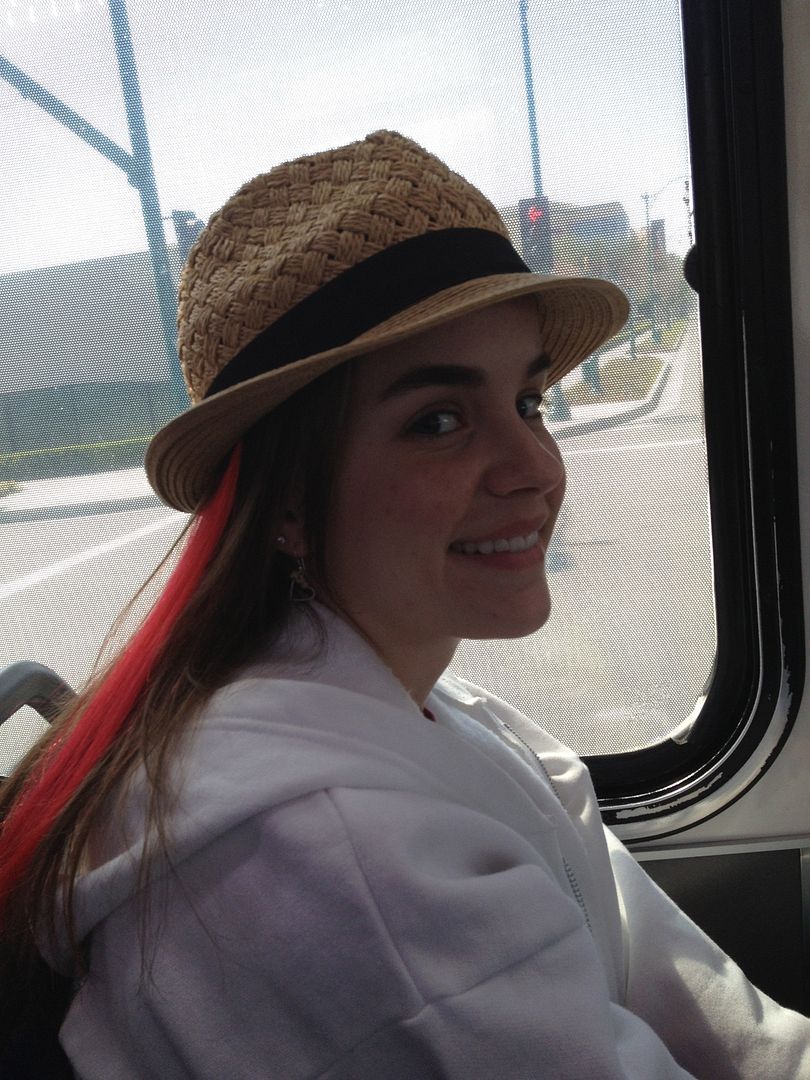 As we arrived at the Esplanade, the lines to get into DCA were shorter, so that's where we started.
Our first stop was back at Condor Flats, and our new friend Francisco was there again!
After our last ride on Soarin' had been so awful with our seats on the side, we went there again and waited for the top row in the center.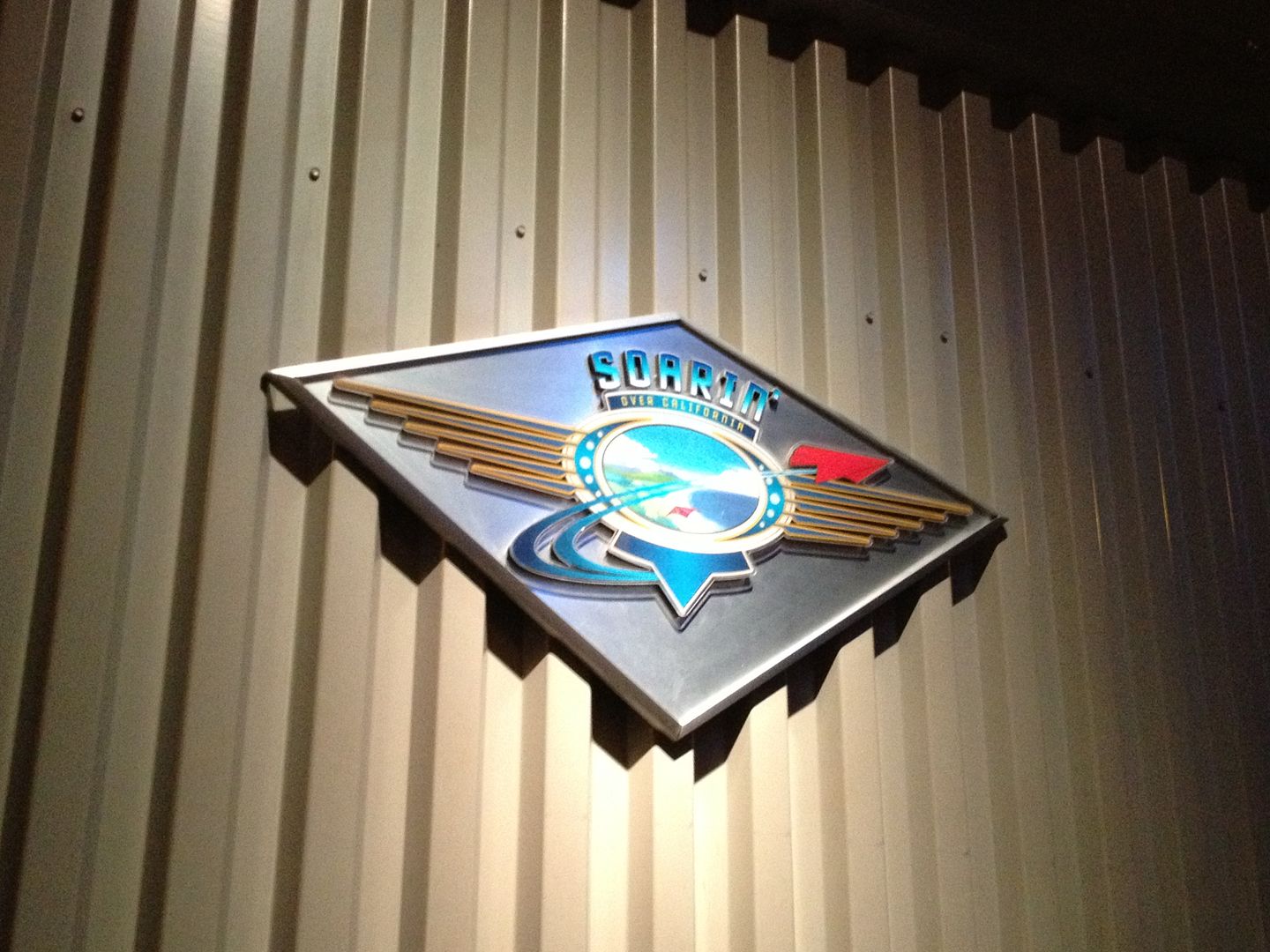 This time the experience was much improved.
As we started to make our way toward Paradise Pier, we noticed that Duffy was out! Since he never has much of a line, we can't NOT meet him once we see him.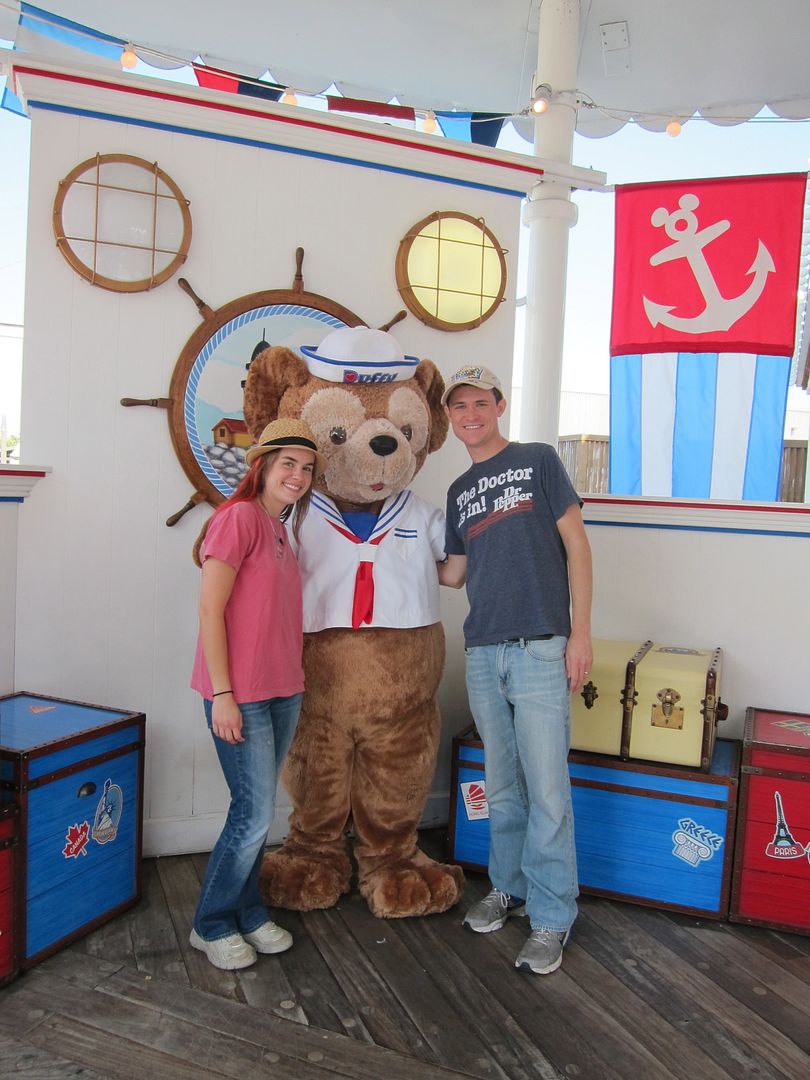 We went on Toy Story Mania next before riding Mickey's Fun Wheel. As always, we requested a non-swinging car, and our trepidation about the swinging cars was confirmed when the car next to us had to be unloaded mid-way through the ride so that a custodial cast member could clean up a "protein spill." Tracy and I were discussing later how much of a chance people take when getting on those swinging cars with a complete stranger. You never know who is going to have trouble keeping their corn dog down… As for us, our car wasn't rocking, but we shared it with someone who seemed to be deathly afraid of heights, so we just prayed that she wouldn't have a full-blown panic attack high above Paradise Pier.
Once we were firmly back on the ground, we started toward the DCA exit. We stopped to take a picture with Goofy on Buena Vista Street before actually leaving.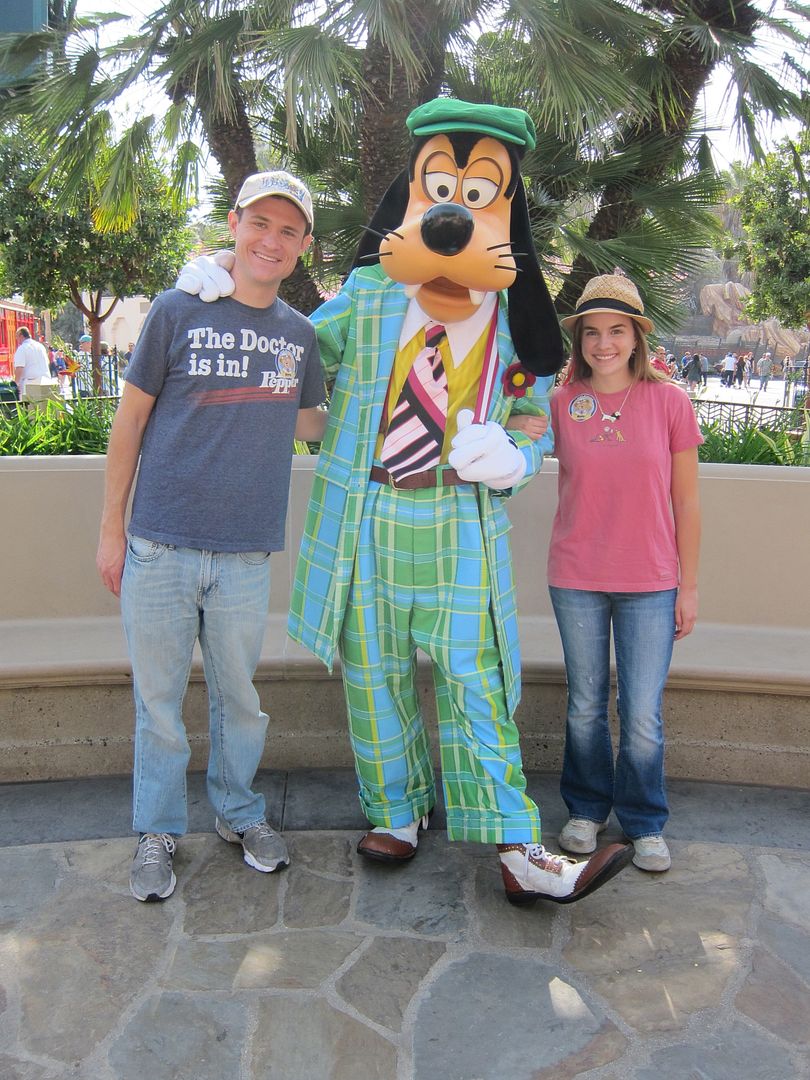 We also stopped to look at the single worst-themed store window to ever grace a Disney park. This was the window display at Big Top Toys for months.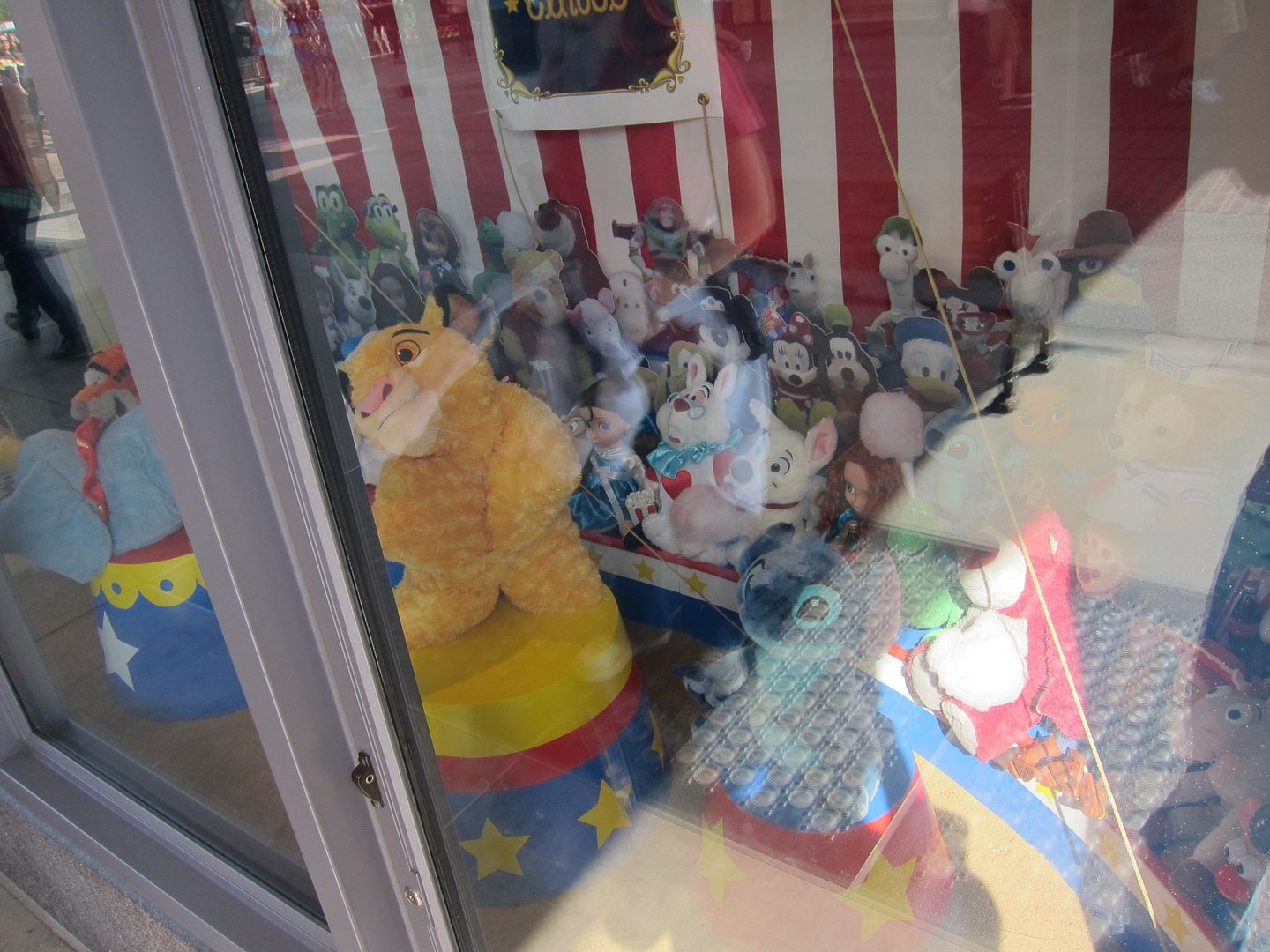 I know the picture doesn't do justice to just how awful it is, but those are cardboard cutouts of Disney plushes, and the printouts they used were so pixelated that it looked like they had tried to blow up cellphone pictures taken ten years ago. I don't say this often, but Disney REALLY dropped the ball on this window. It has since been fixed up, with the cutouts replaced by actual plushes, but it's one of many windows on Buena Vista Street that could use some work.
Exiting DCA and hopping to Disneyland, we made a beeline back toward Big Thunder Ranch.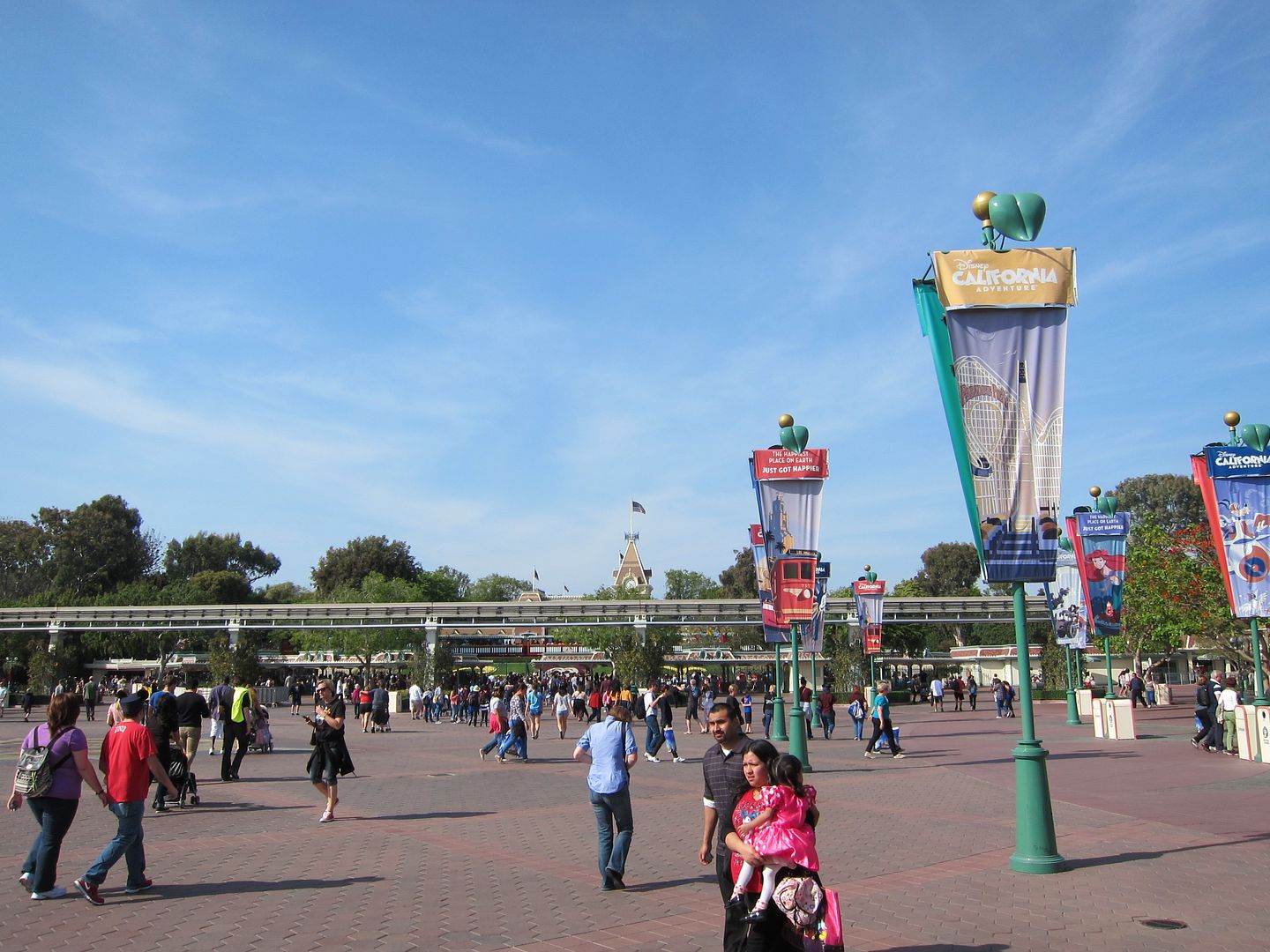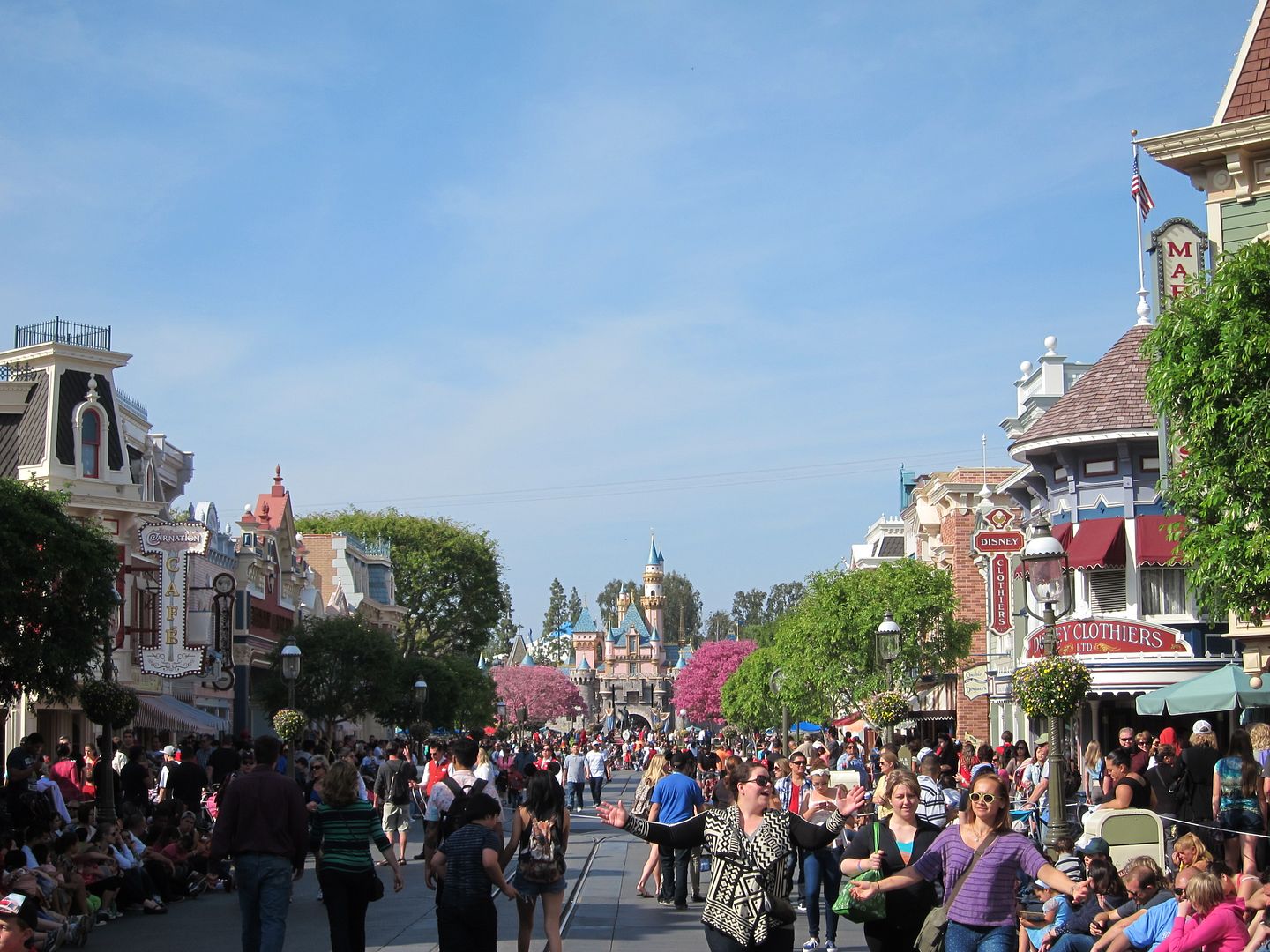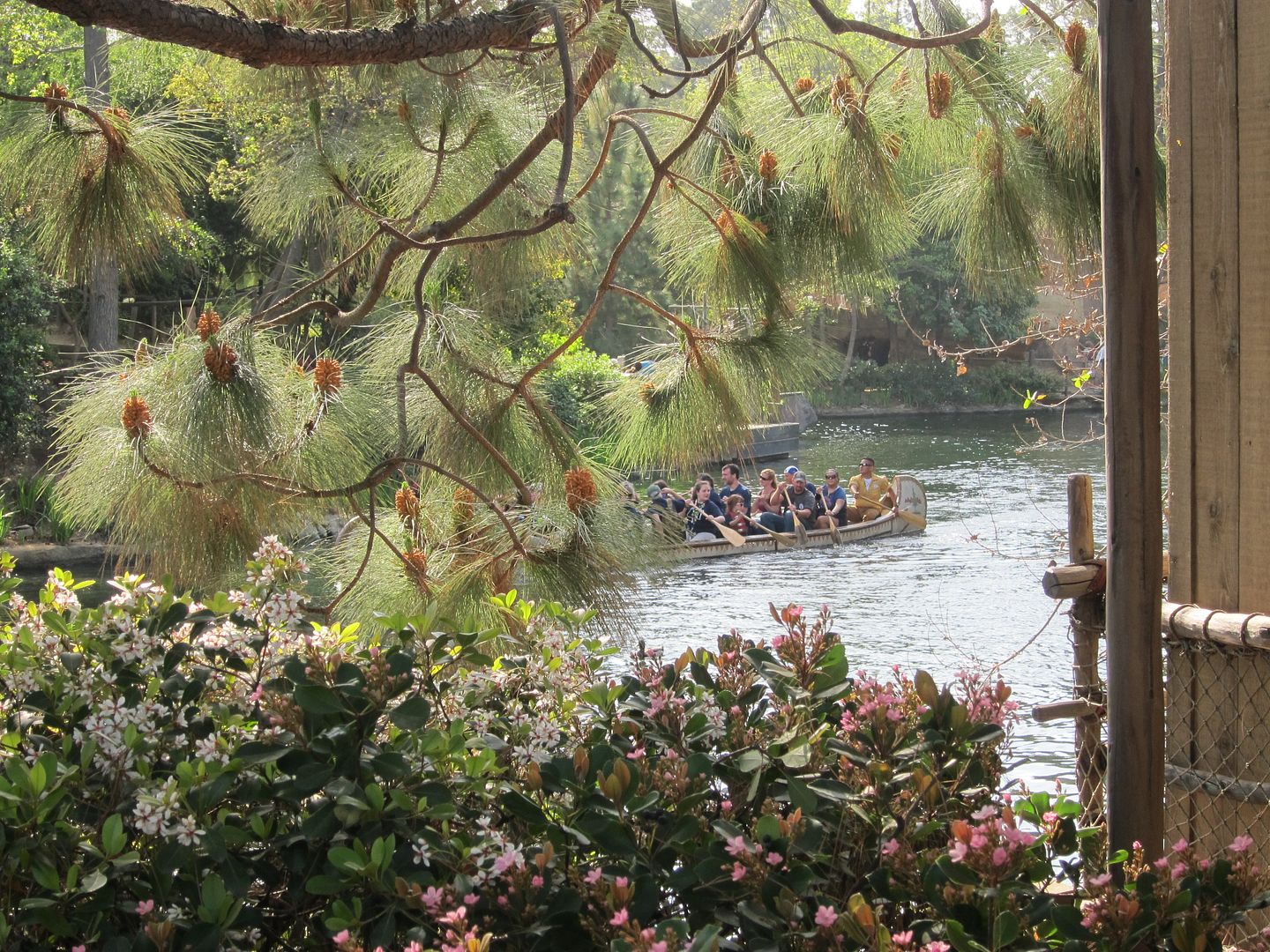 We were determined to meet Pancho this weekend if at all possible. Unfortunately, he wasn't out this afternoon, but his mother Pocahontas was.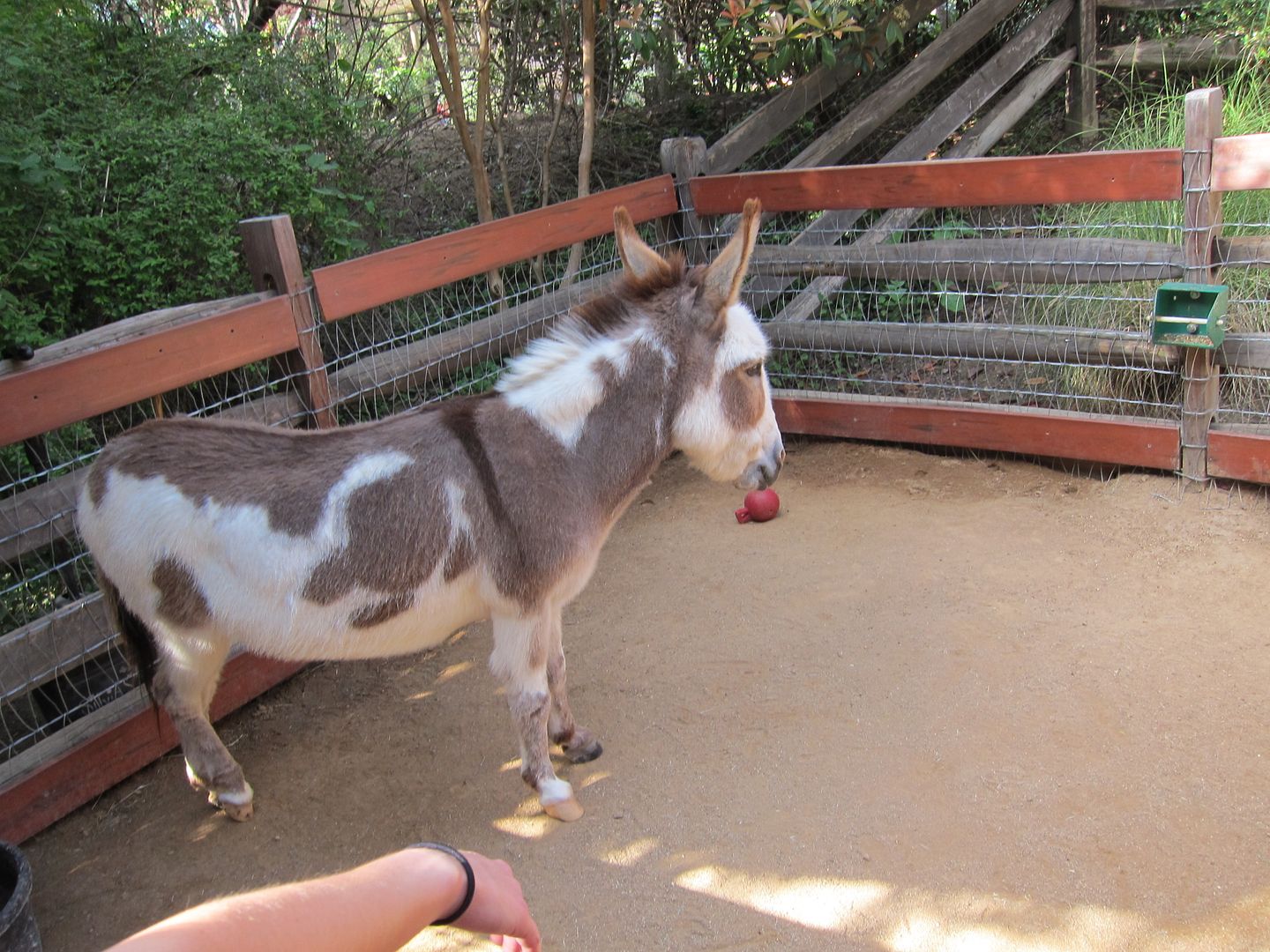 After petting Pokey for a while, we moved on to Clarabelle, who was standing around in the middle of the aisle. She was quite pleasant to greet.
Finally, we pet the pretty black and white horse who was in the front pen. As hard as I try, I'm terrible with learning the names of all the horses.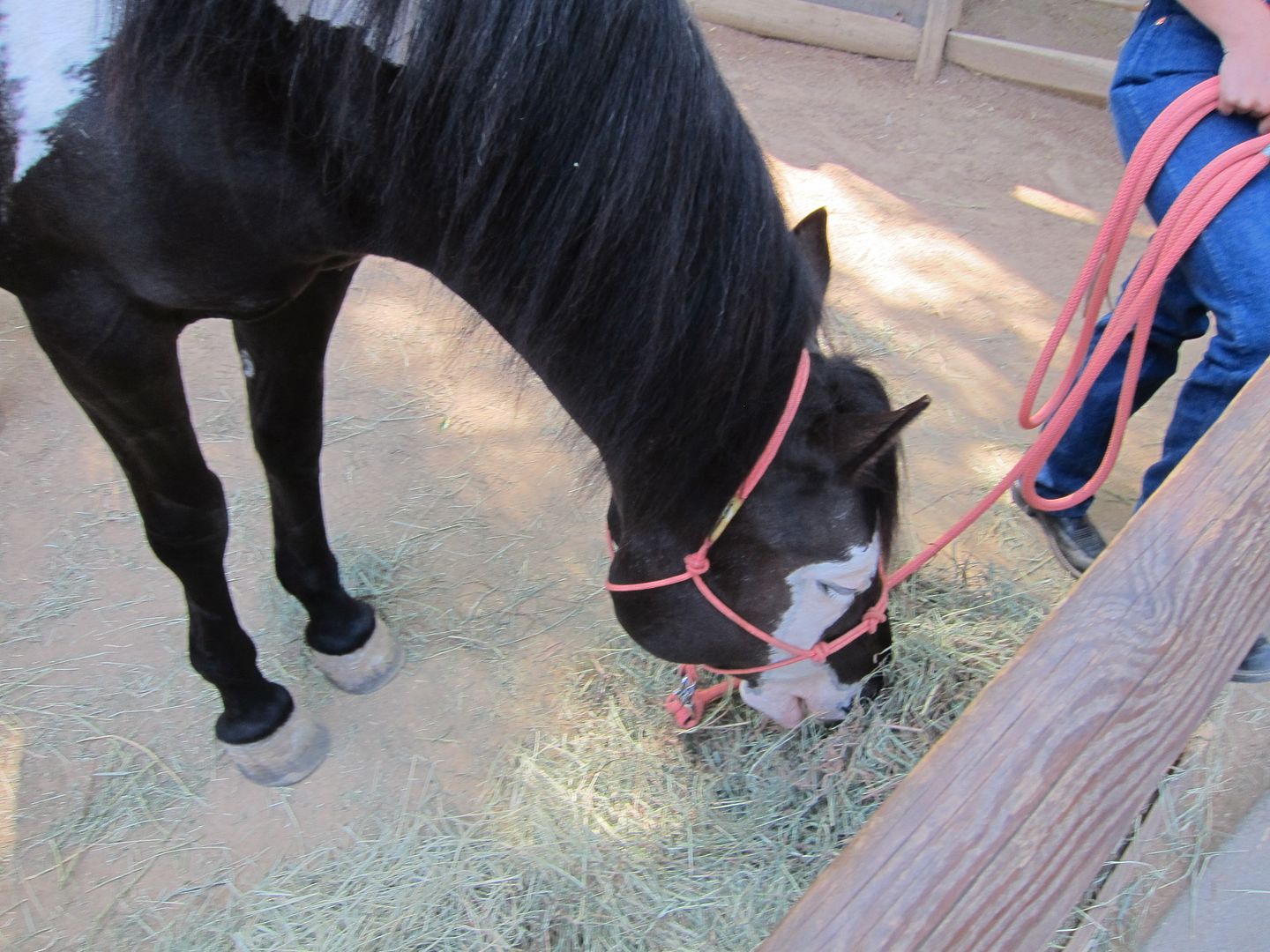 We also went and explored the cabin at the back of Big Thunder Ranch. I like all these ribbons from various county fairs, which I'm sure are probably authentic.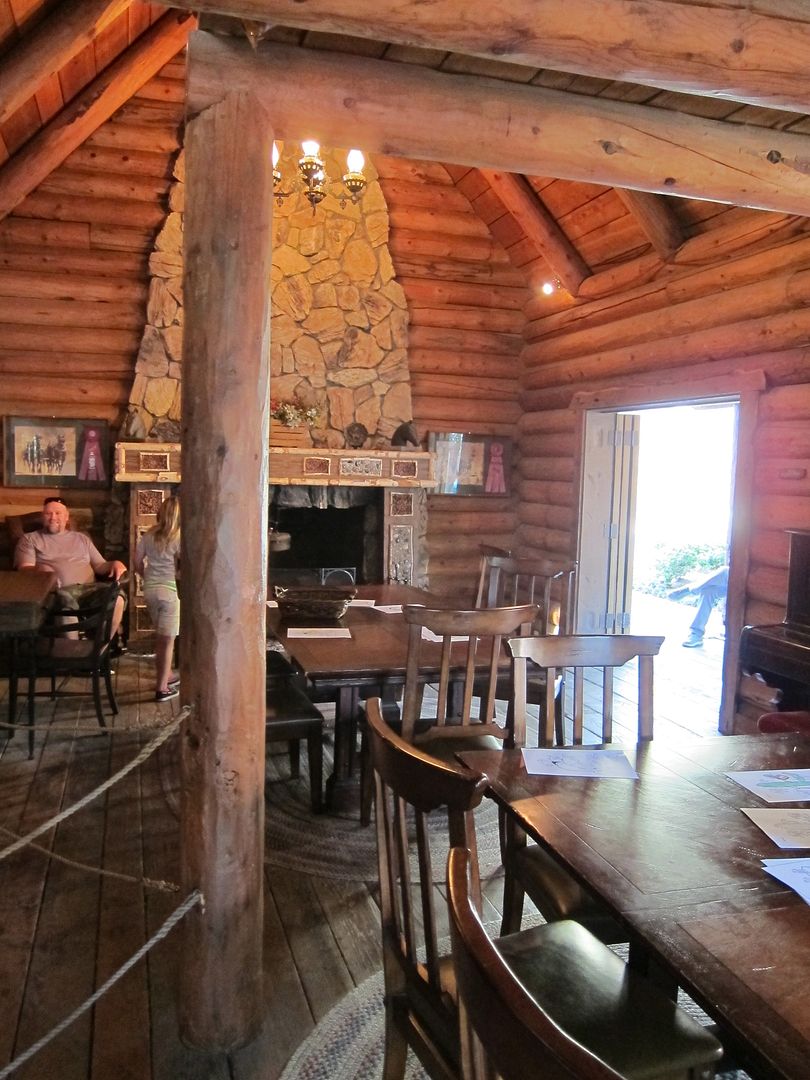 As we left the Ranch, we made our way over to Fantasy Faire to see if there was any room left for the next show at the Royal Theatre. Unfortunately, it was full, so instead, we went to the Enchanted Tiki Room.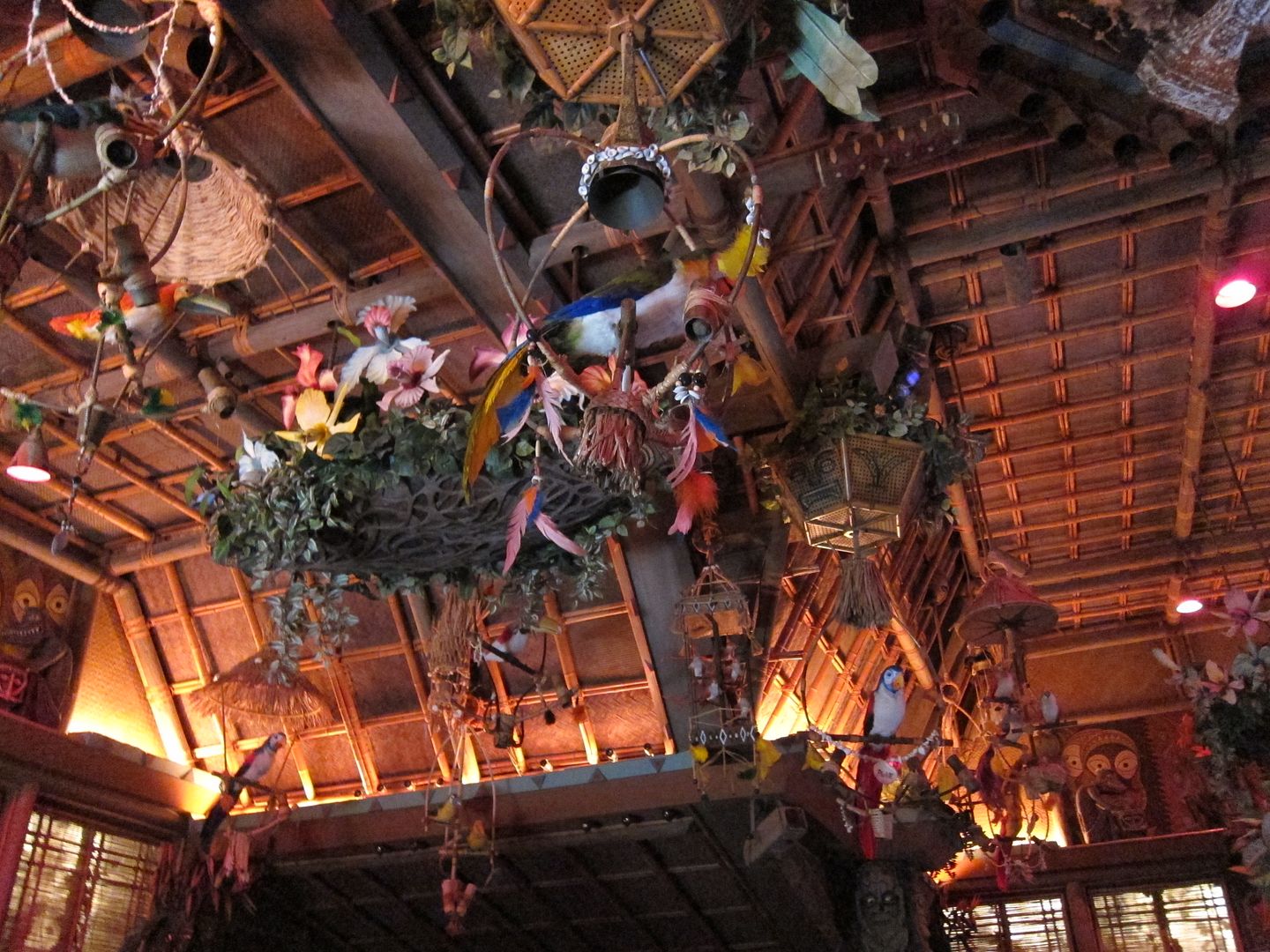 This was actually the first time we had ever seen the Disneyland version of the Tiki Room. We'd seen the show at WDW, so there weren't really any surprises, but it was still fun to check off another Disneyland attraction from the list of things we hadn't done yet.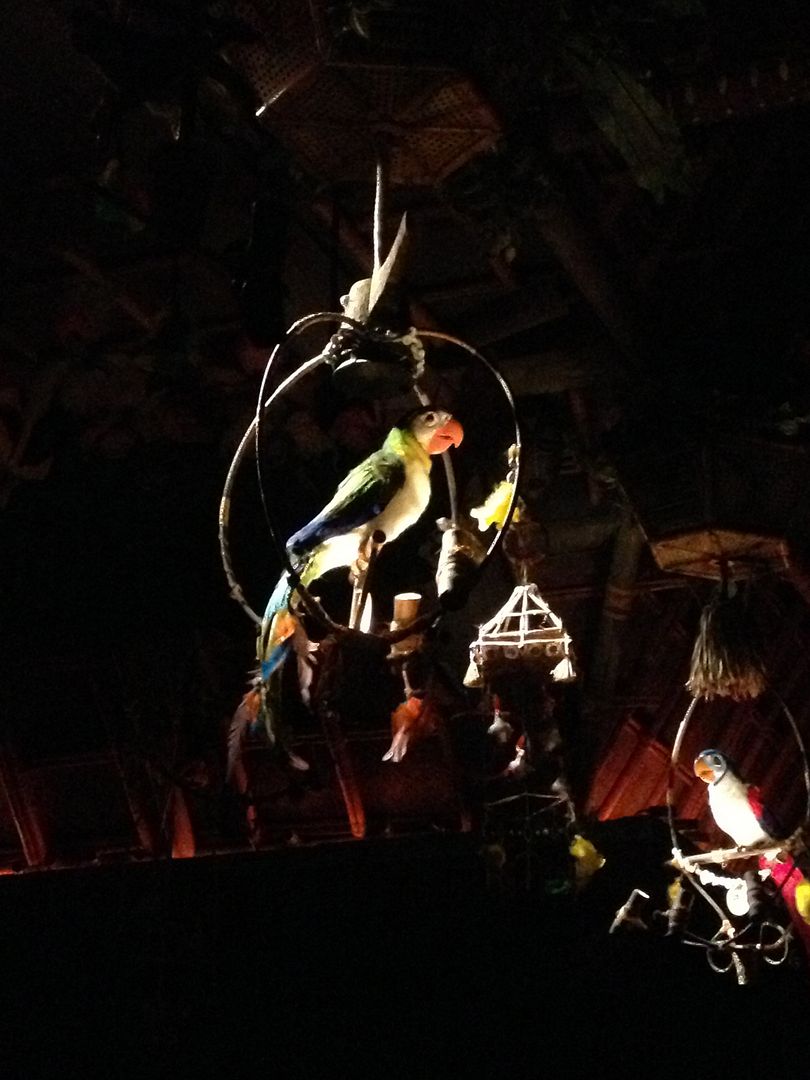 After the Tiki Room, we went to the train station in New Orleans Square and decided to ride the Disneyland Railroad.
We completed the grand circle tour back to New Orleans, and then we left and went back to our car to head home.
Sunday felt a little somber because it was our last day of complete freedom. Tracy would be starting work the next day, and while we were very excited to have money again, we couldn't entirely shake the back-to-work blues. The only way to really fight the sadness was to spend as much time as possible in our happy place.
We arrived at the resort after lunch, parked at Toy Story, and headed to Disneyland. We had expected the crowds to be pretty bad this afternoon, so we were pleasantly surprised when they weren't too heavy.
Of course, our first stop was back at Big Thunder Ranch. Unfortunately, Pancho was in jail again, so we wouldn't be meeting him today either.
We DID get to pet Clarabelle, some goats, and one of the horses, though, so it wasn't a wasted trip back to the Ranch.
Next, we walked over to Fantasyland and rode Dumbo.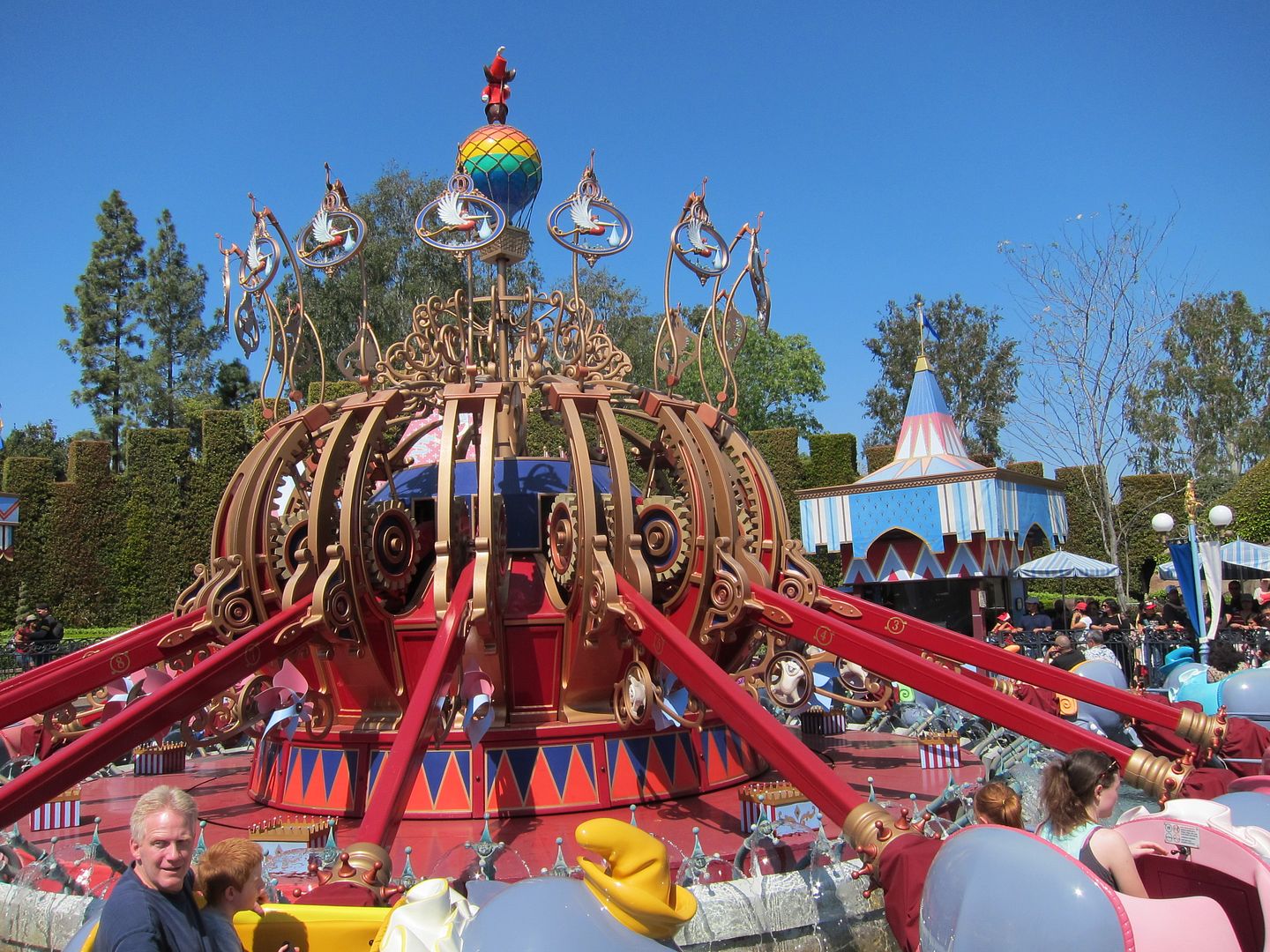 It was hot this afternoon (especially in the sun), so we went to "it's a small world" to cool off. After getting some water, we walked back through Big Thunder Trail toward New Orleans Square.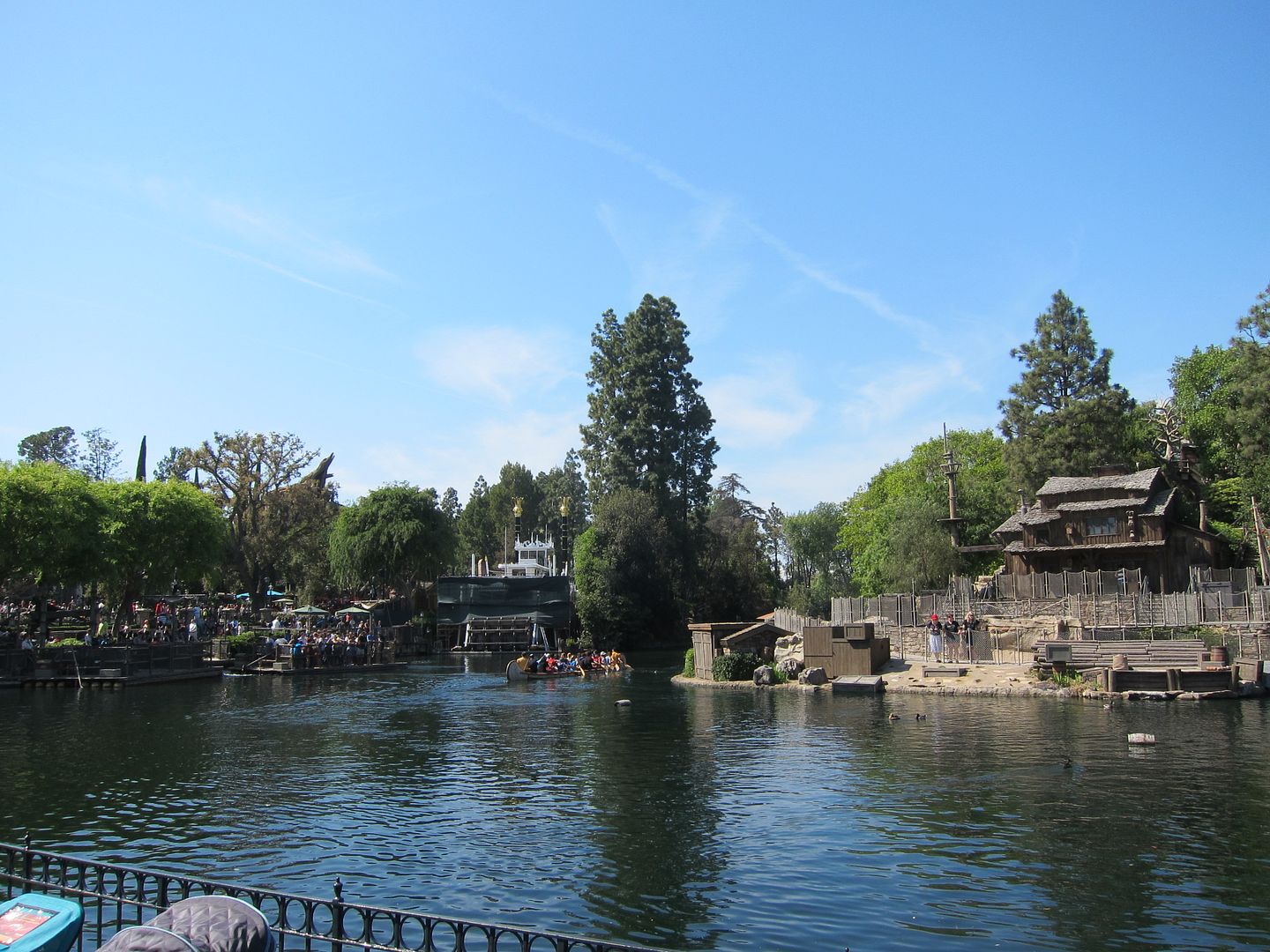 The line for Pirates wasn't bad, so we went there next. Now, I am ADAMANT about how awful it is to take flash pictures on dark rides, so I tried to take a few on Pirates this afternoon with my flash turned off. They didn't turn out great, but they're not too bad either.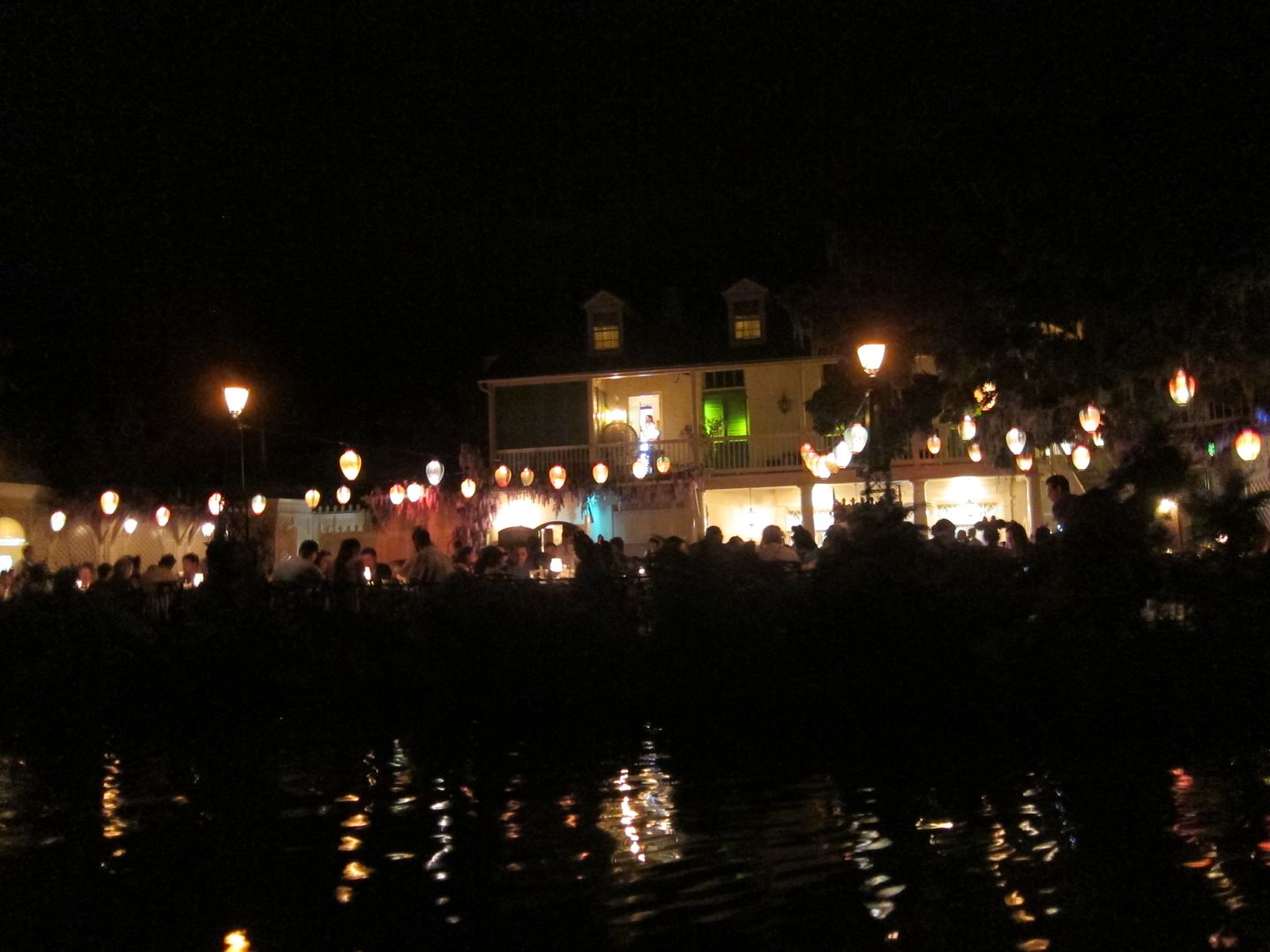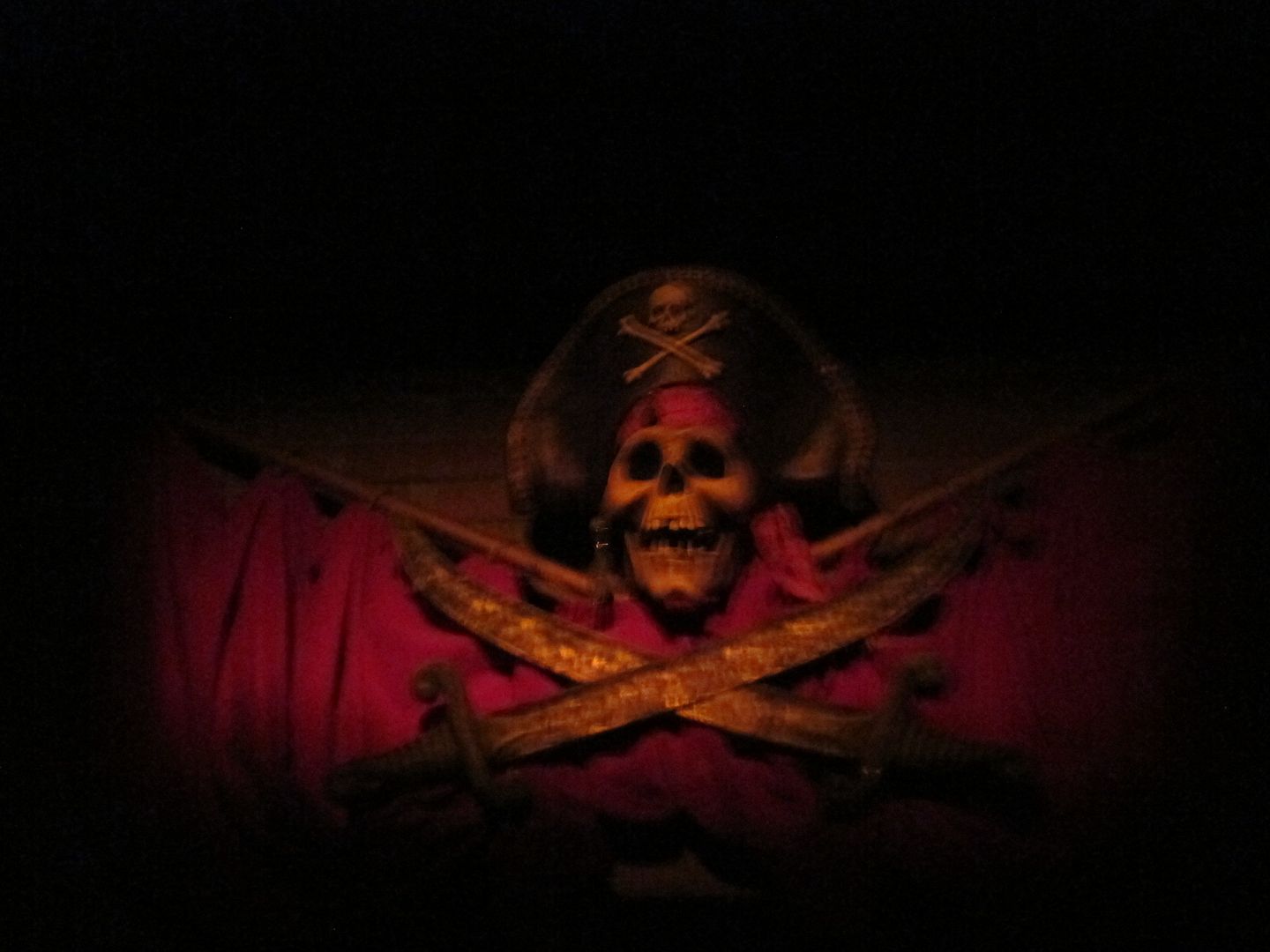 Previous Post | Next Post
Table of Contents
Follow



Share