Chapter 83
Horse Feathers
---
Previous Post | Next Post
Table of Contents
(Originally posted October 24, 2013)
Things were back to normal on Sunday. And by "normal," I mean we were back at Disneyland. We arrived at Mickey and Friends right before they were about to close it, so we considered ourselves lucky. Starting at Disneyland, we hung out in Town Square for a while.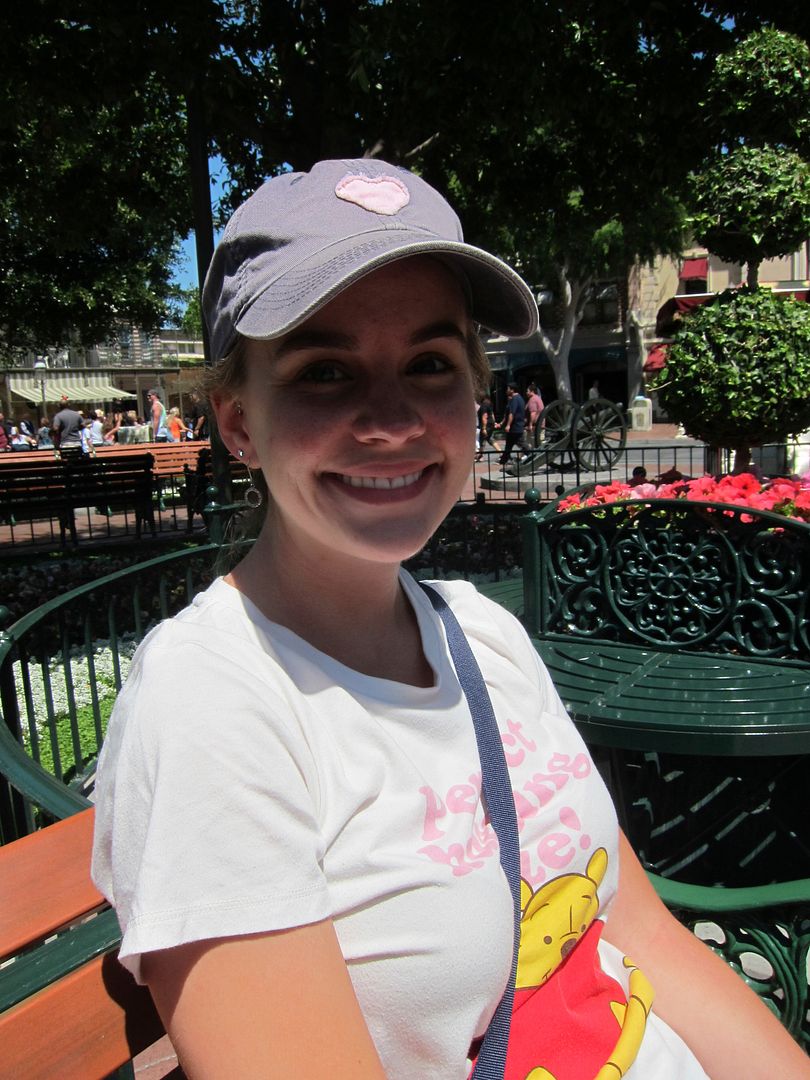 Sometimes, I feel like we take for granted just how beautiful all the flowers always are. It's crazy how they have to constantly switch them out so they're always in bloom.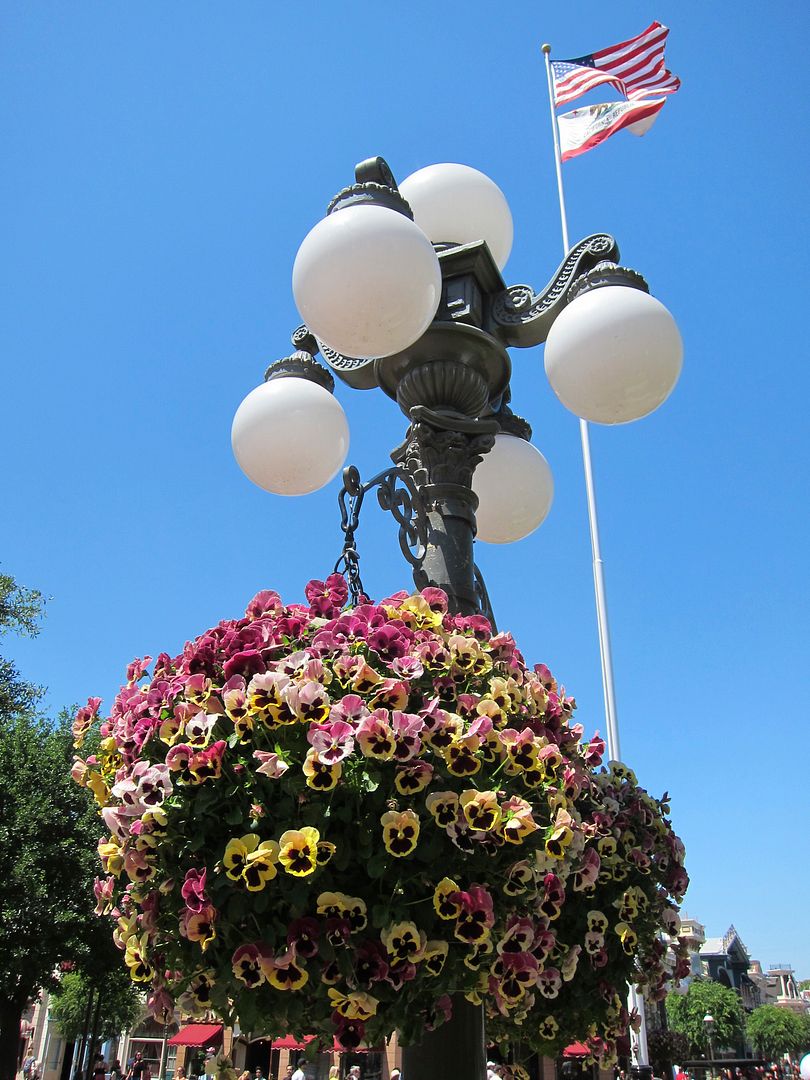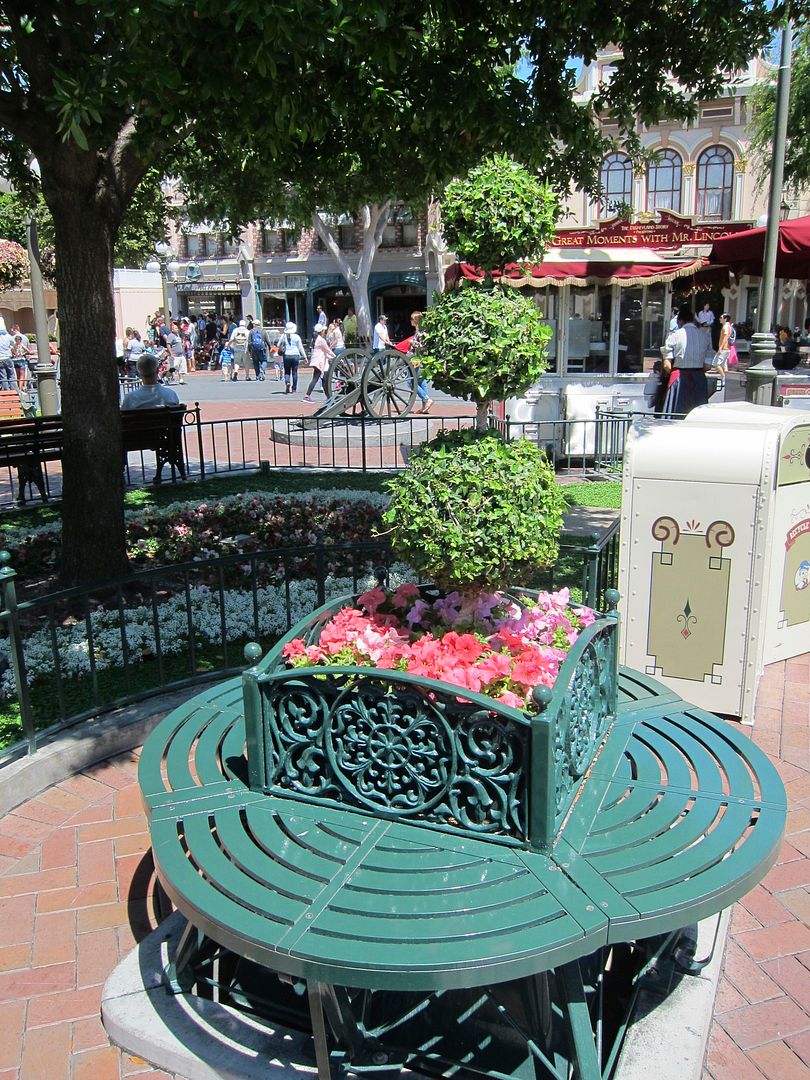 The reason we were warming a bench in Town Square was because we were waiting to ride one of our favorite mid-afternoon attractions.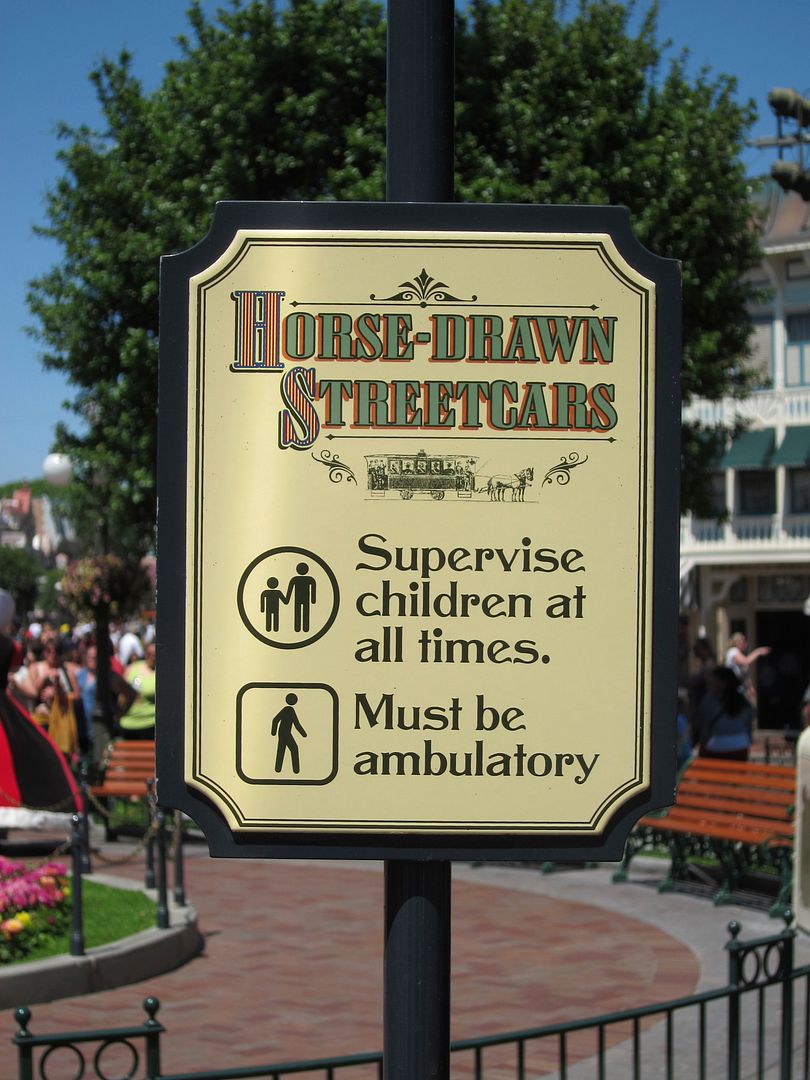 Our trusty steed pulled up before too long.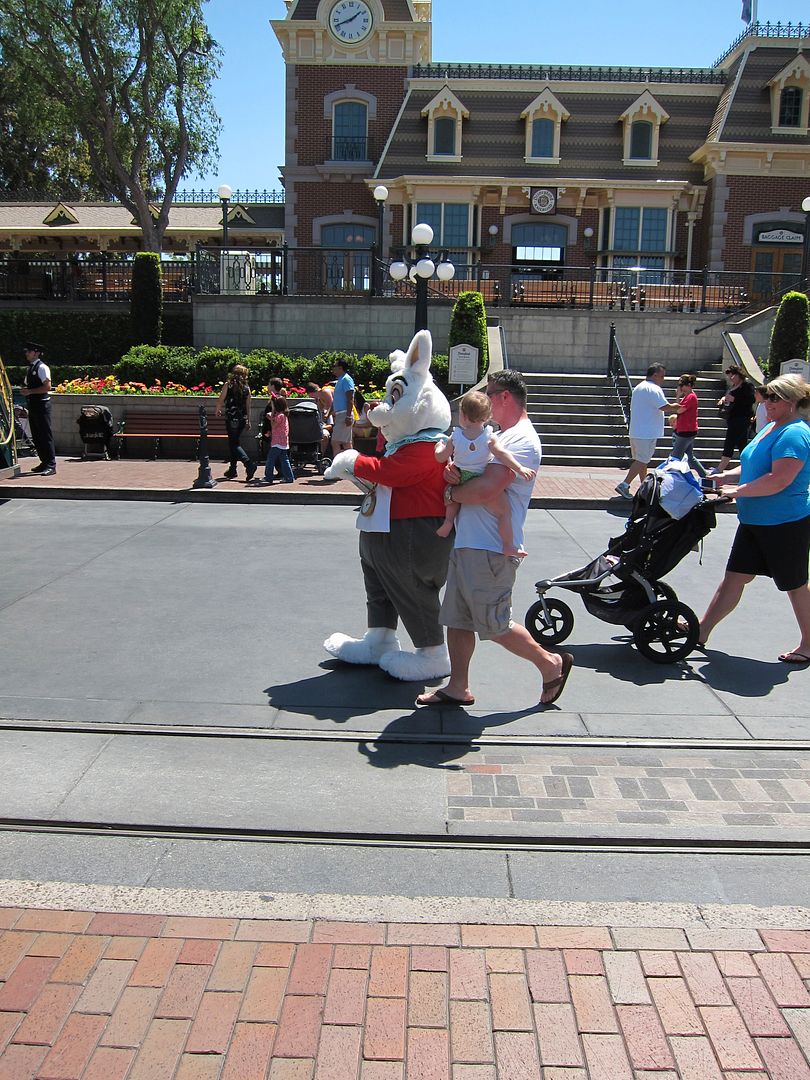 No, wait. That's not a horse, it's a rabbit. Let's try that again.
THERE we go! Lucky was pulling our street car today, and we asked to sit in the front row with the driver.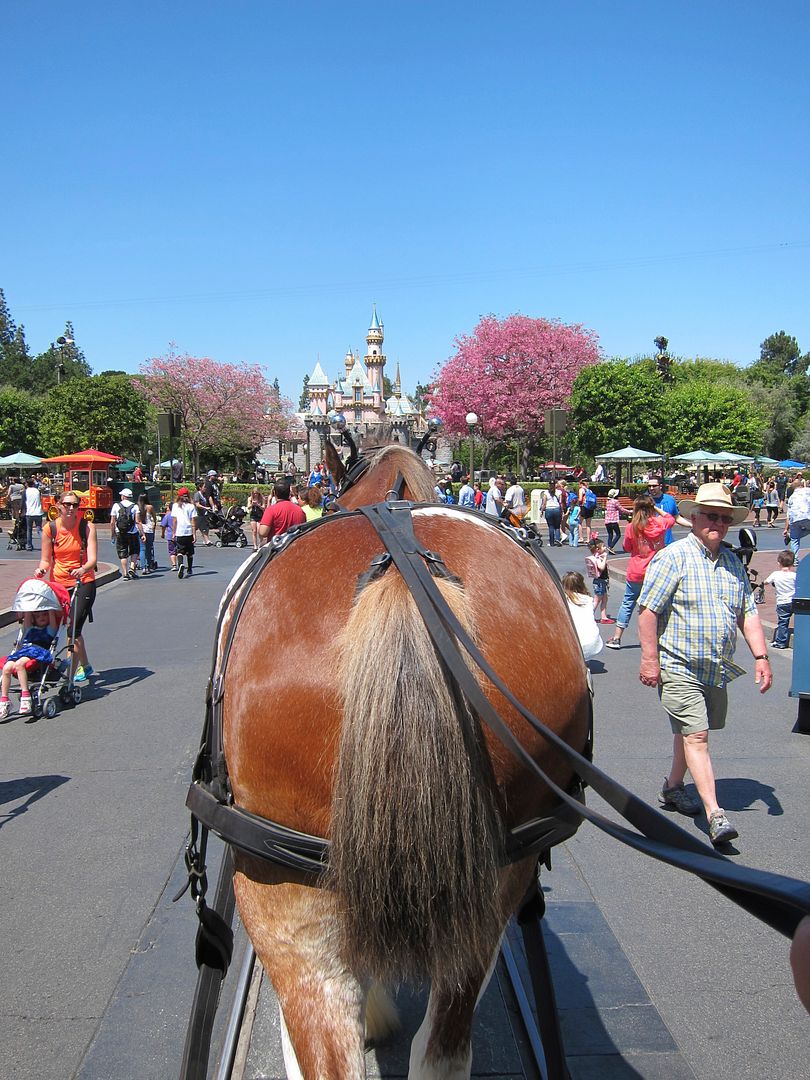 We unloaded at the end of Main Street and took a picture of Lucky.
Apparently we just missed the action because we heard later on Twitter or some other social Disney outlet that one of the Main Street horses had peed all over a girl that same day. Oops?
We went to Big Thunder Ranch to continue our animal-themed afternoon. Pocahontas was in jail.
Pancho was in the pen where we should have been able to meet him, but he was far more interested in eating than in greeting us.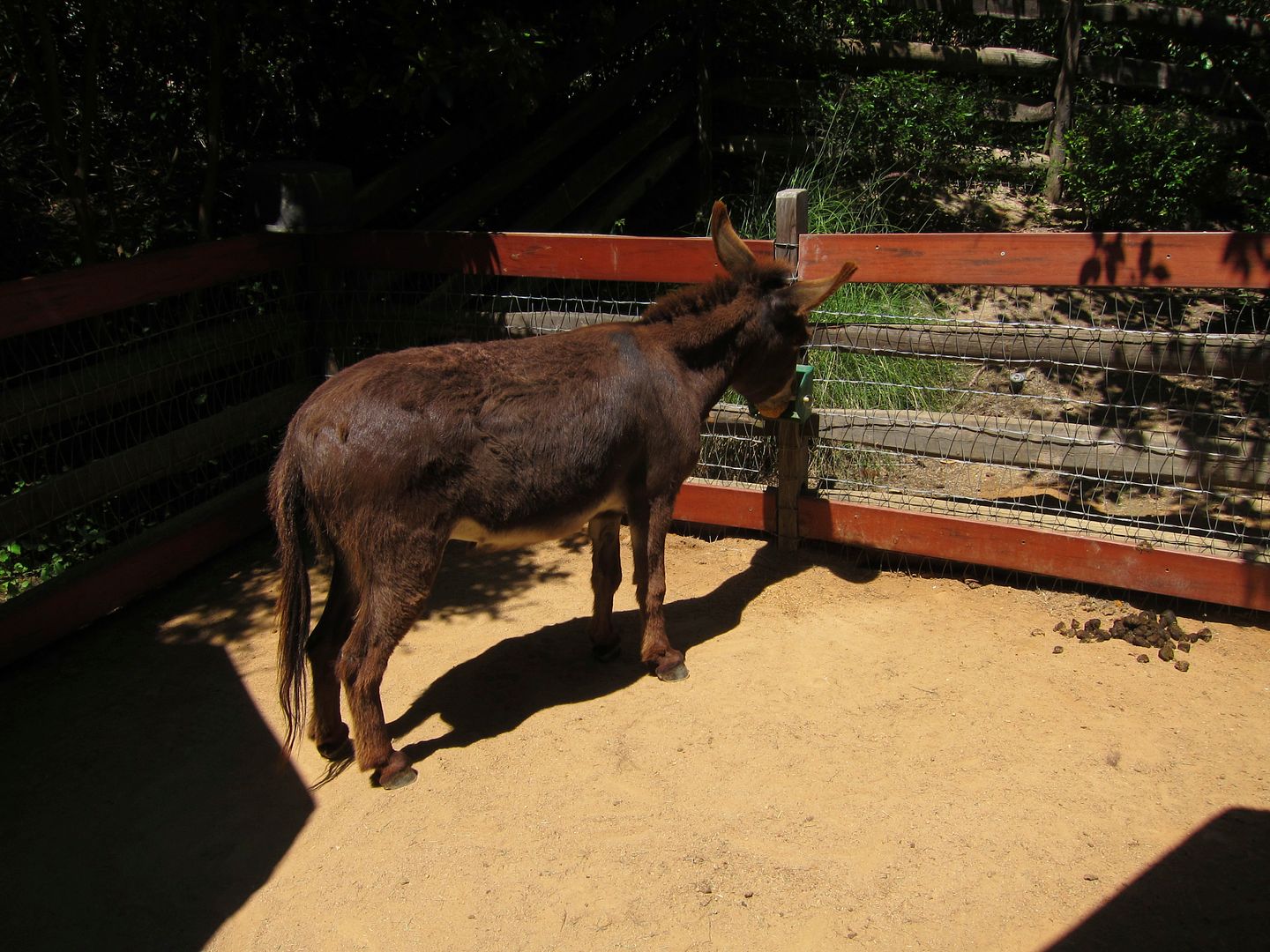 So as not to make the trip to the Ranch a total bust, we went into the goat pen to meet a few of them. I've said it before, but the Disneyland goats are some of the nicest animals around. I just love how they crave attention and are so lazy. They're sort of simpletons in the same way Duffy is a simpleton.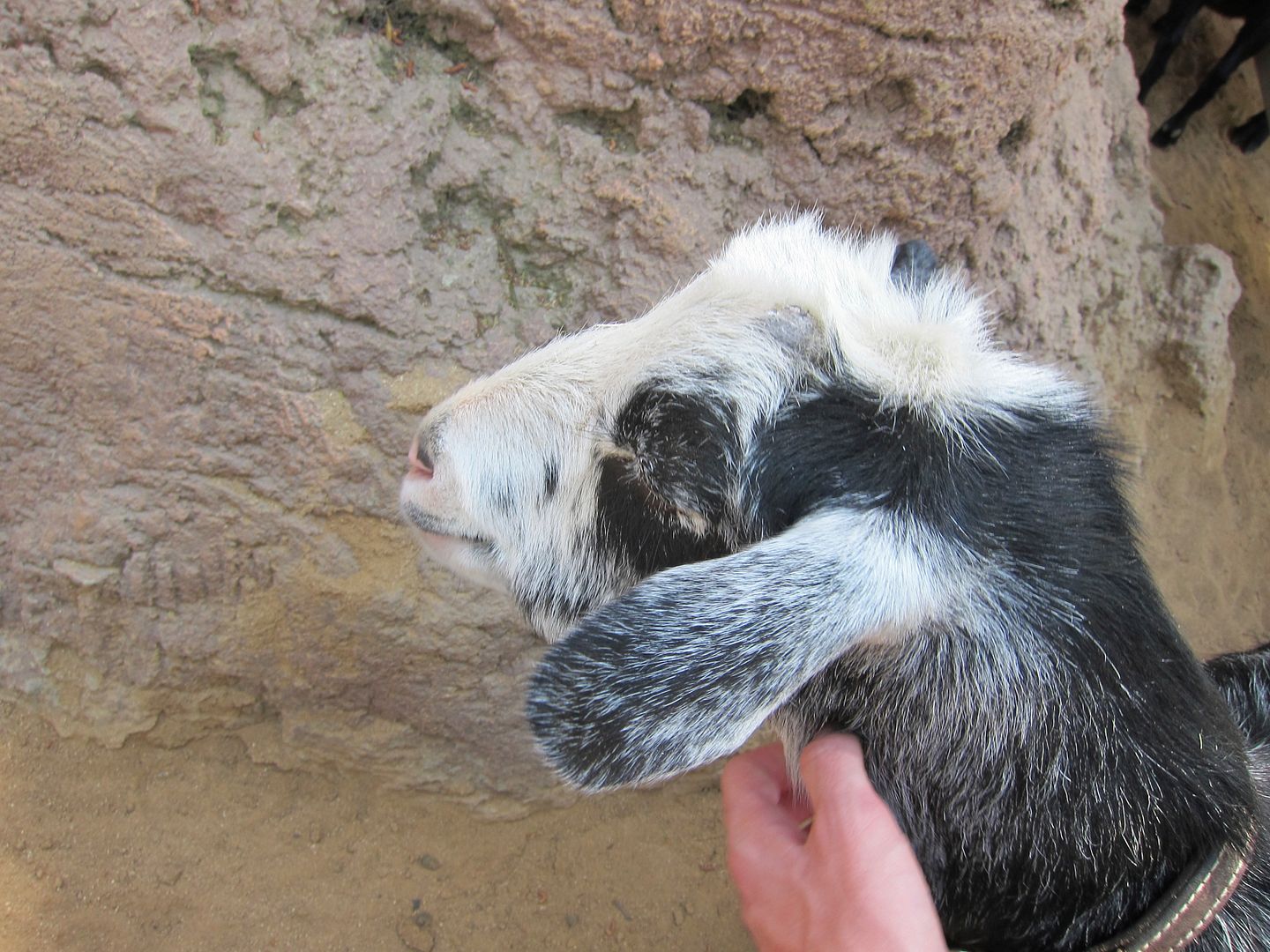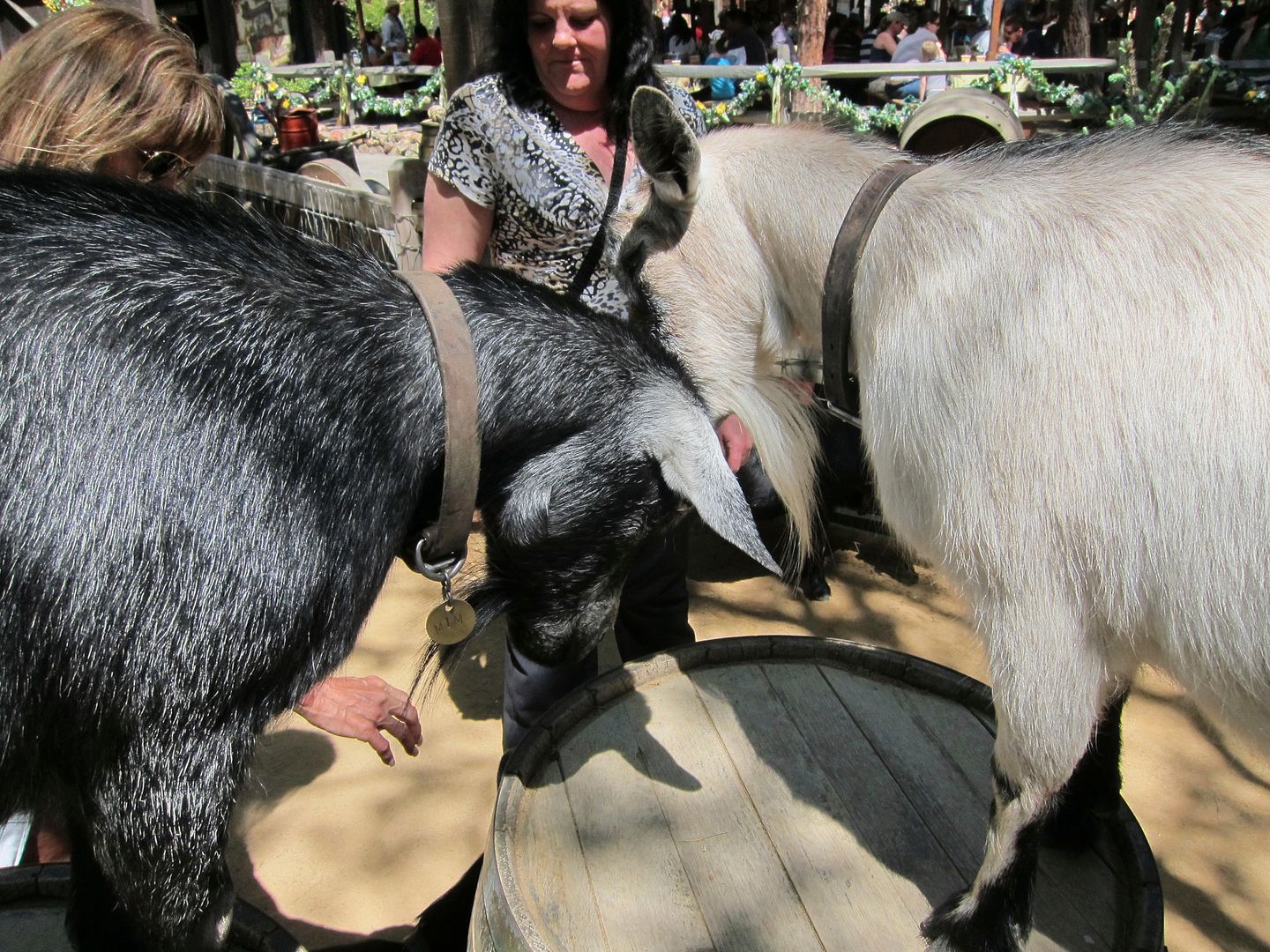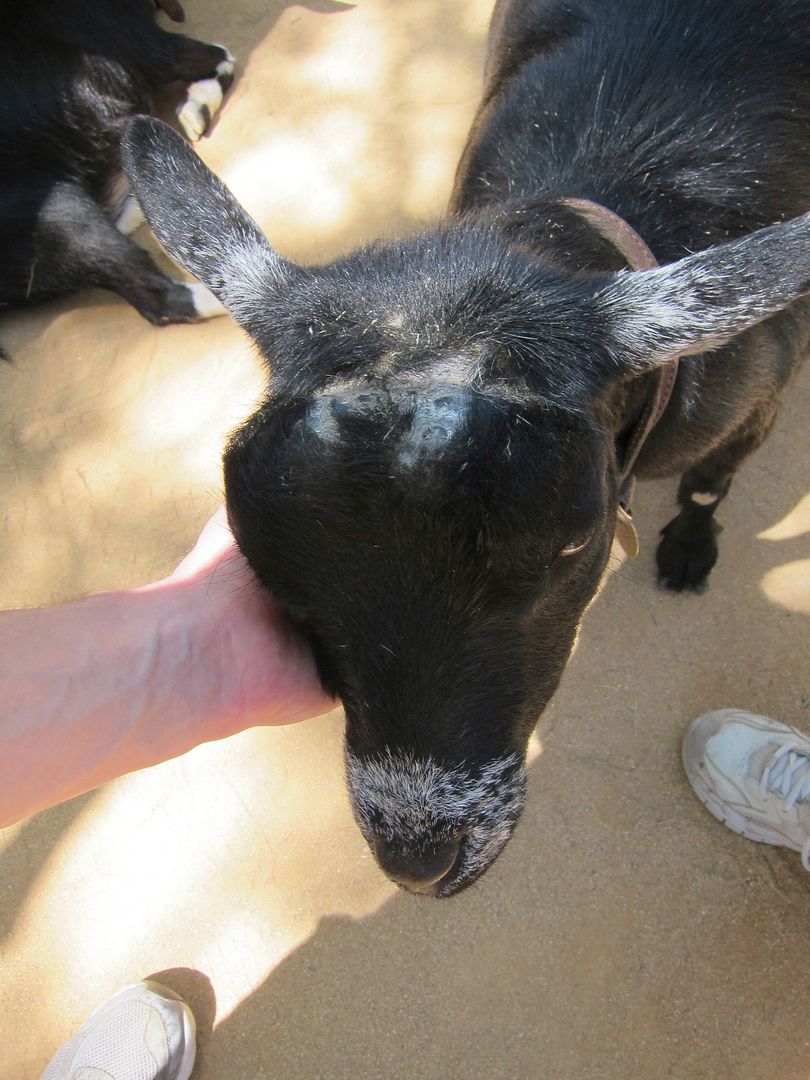 After washing our hands, we headed through the Big Thunder Trail and into New Orleans Square. Pirates had too long of a line, so we rode the Haunted Mansion instead before walking back to Frontierland to wait for the Mark Twain Riverboat to pull up.
As I mentioned the last time we were trying to wait for the Mark Twain, we had never ridden this attraction before. It had been down for refurbishment in the months since we got our APs, and we hadn't made it aboard on our 2011 vacation. We were really excited to finally give this opening-day attraction a whirl.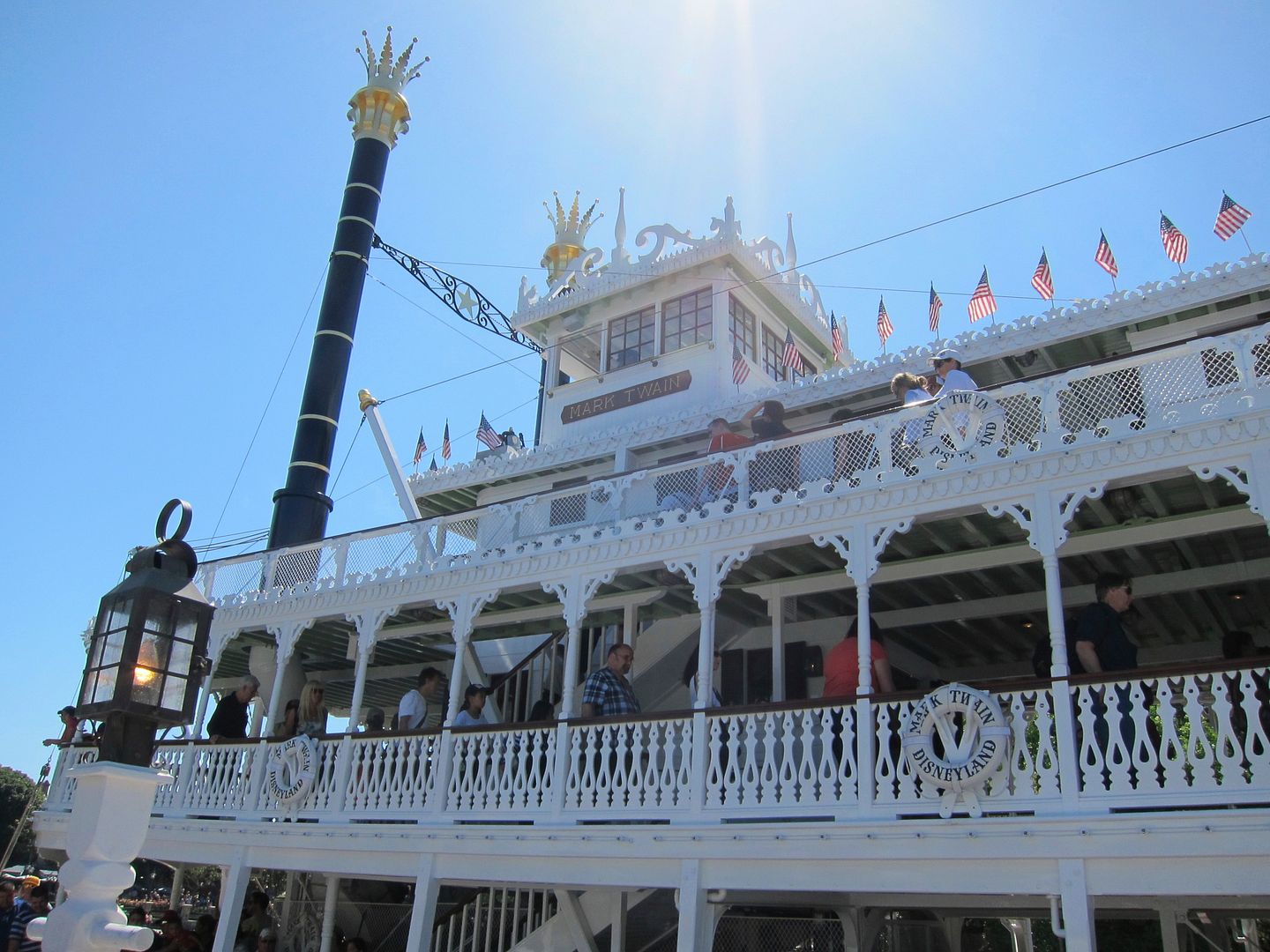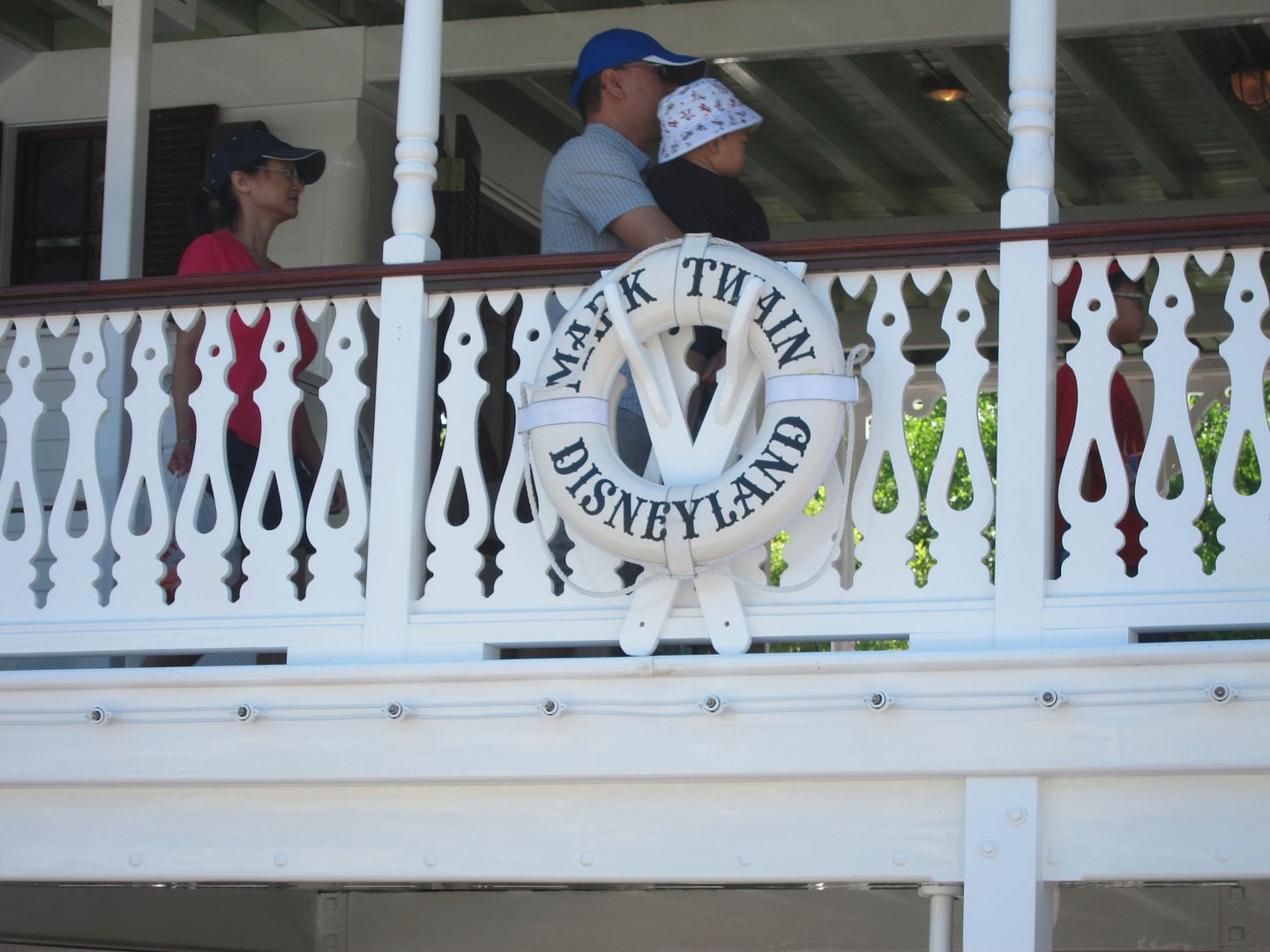 We enjoyed most of this first ride from chairs on the bow section of the lowest deck.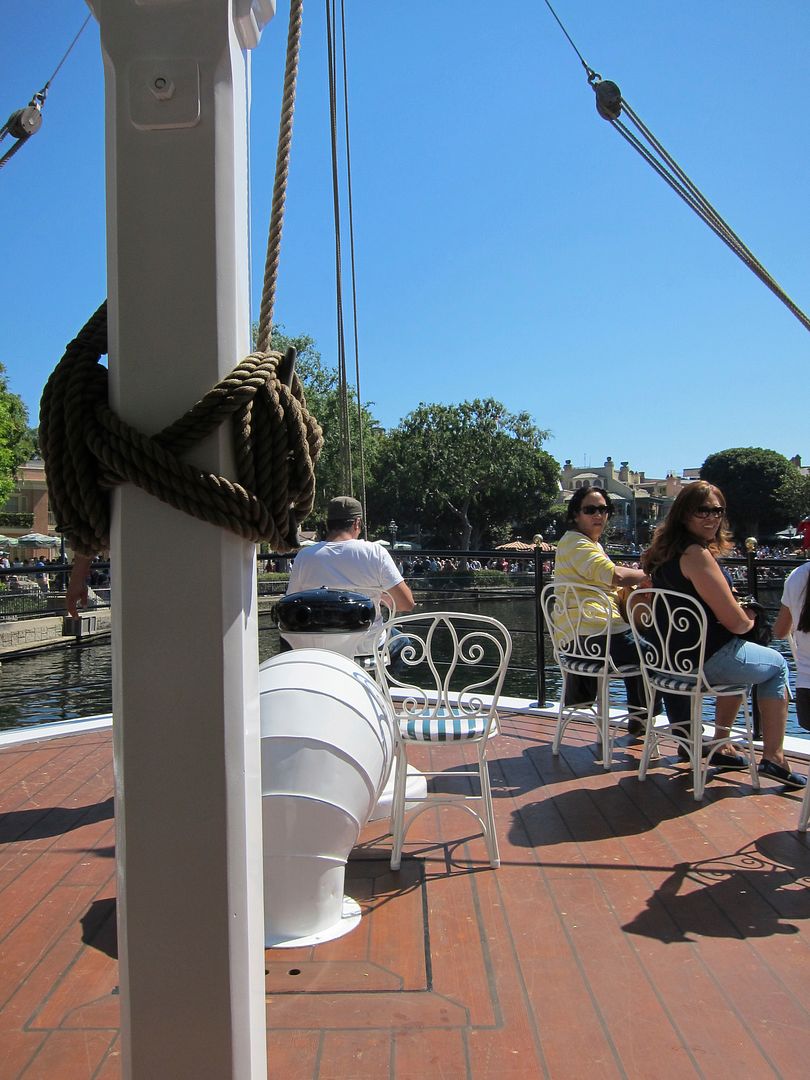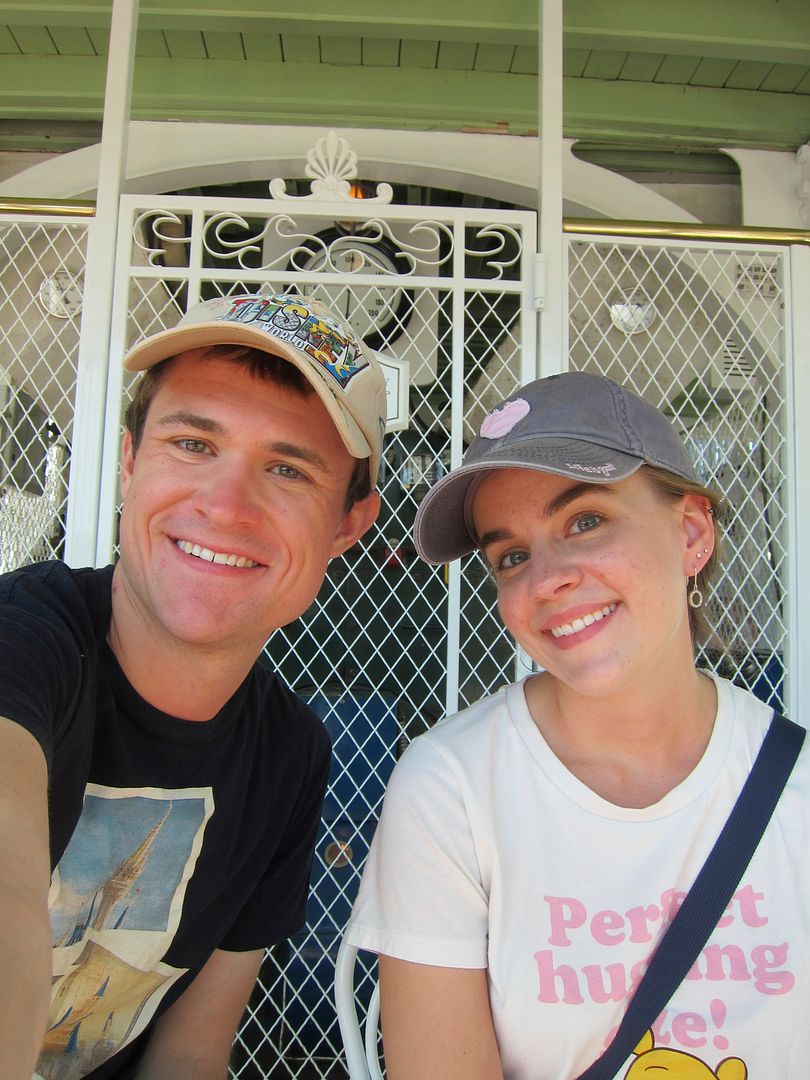 As the ship cast off, we enjoyed hearing the ledge man calling out "Mark One, Mark Twain, etc." I will say, though, that I much prefer the resonant bass voice of the ledge man on WDW's Liberty Belle to the one here.
Previous Post | Next Post
Table of Contents
Follow



Share