Chapter 84
Mark Three, Quarter Left Three
---
Previous Post | Next Post
Table of Contents
(Originally posted October 26, 2013)
After we had sat for a while, we decided to walk around the ship for a few minutes.
I love the paddlewheel.
All the sights on the Mark Twain were the same as those from the Columbia, but the experience just feels totally different. I really liked both attractions for different reasons.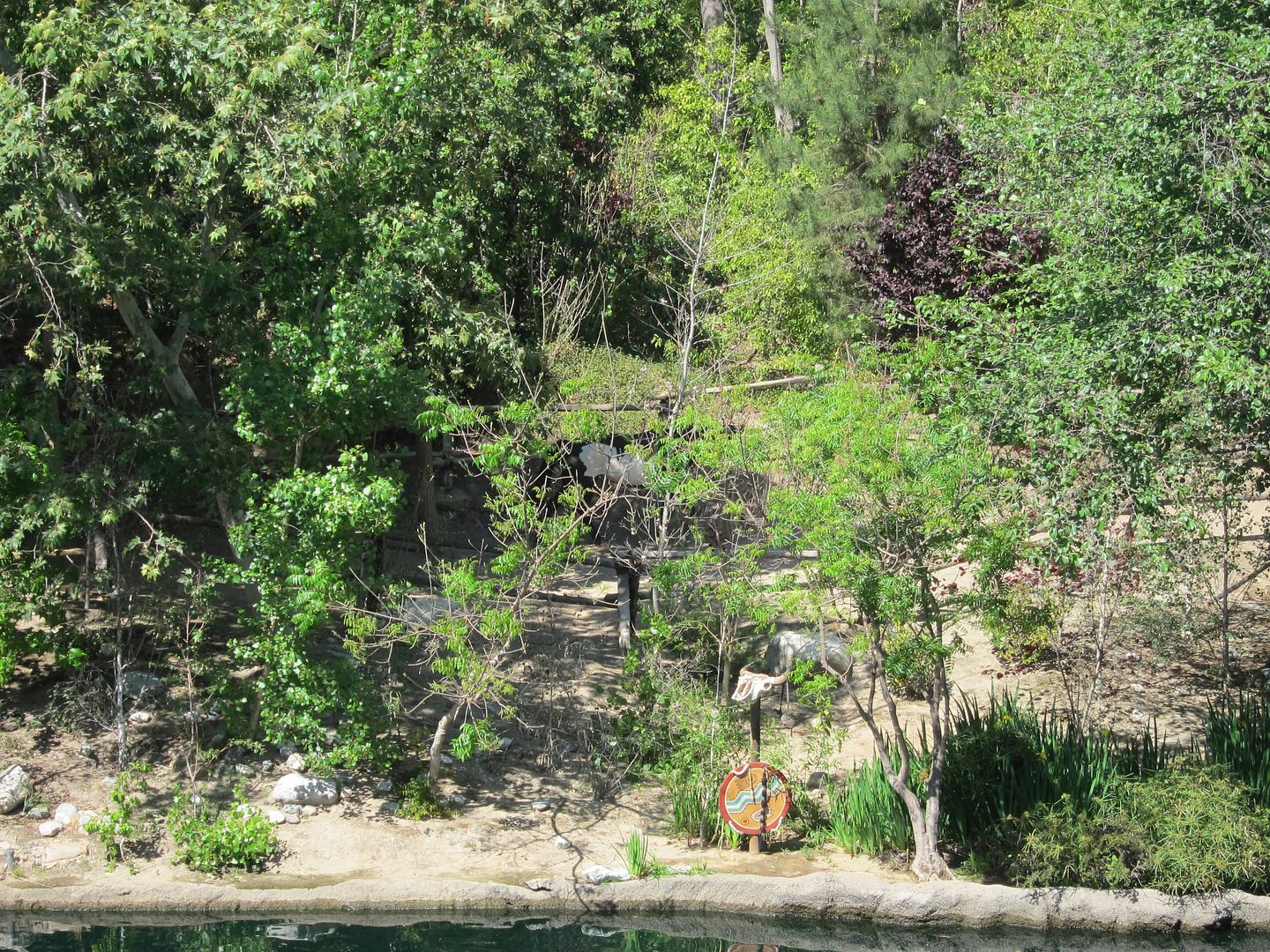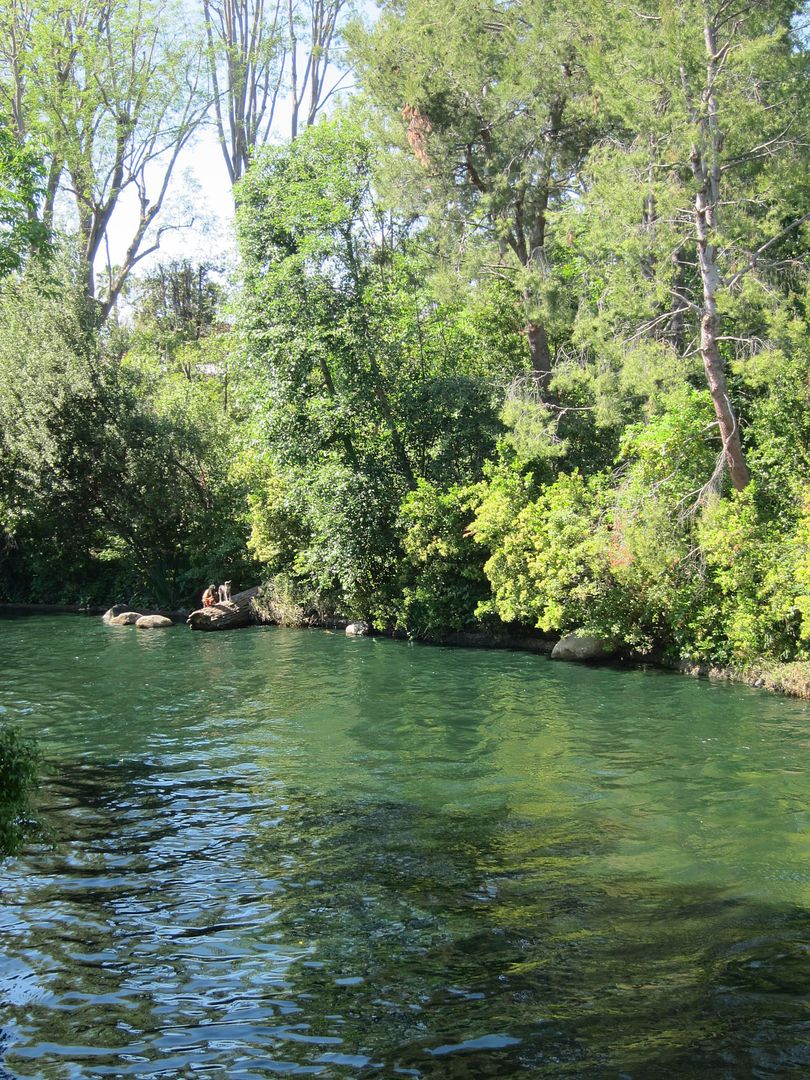 It also never ceases to amaze me when we get views like this in the middle of Anaheim. In the middle of a theme park. Ah Disney, how I love thee.
We explored pretty much the whole ship before it had completed its loop.
As always, we liked all the animatronic animals. I think we noticed the beaver hanging out with the moose for the first time.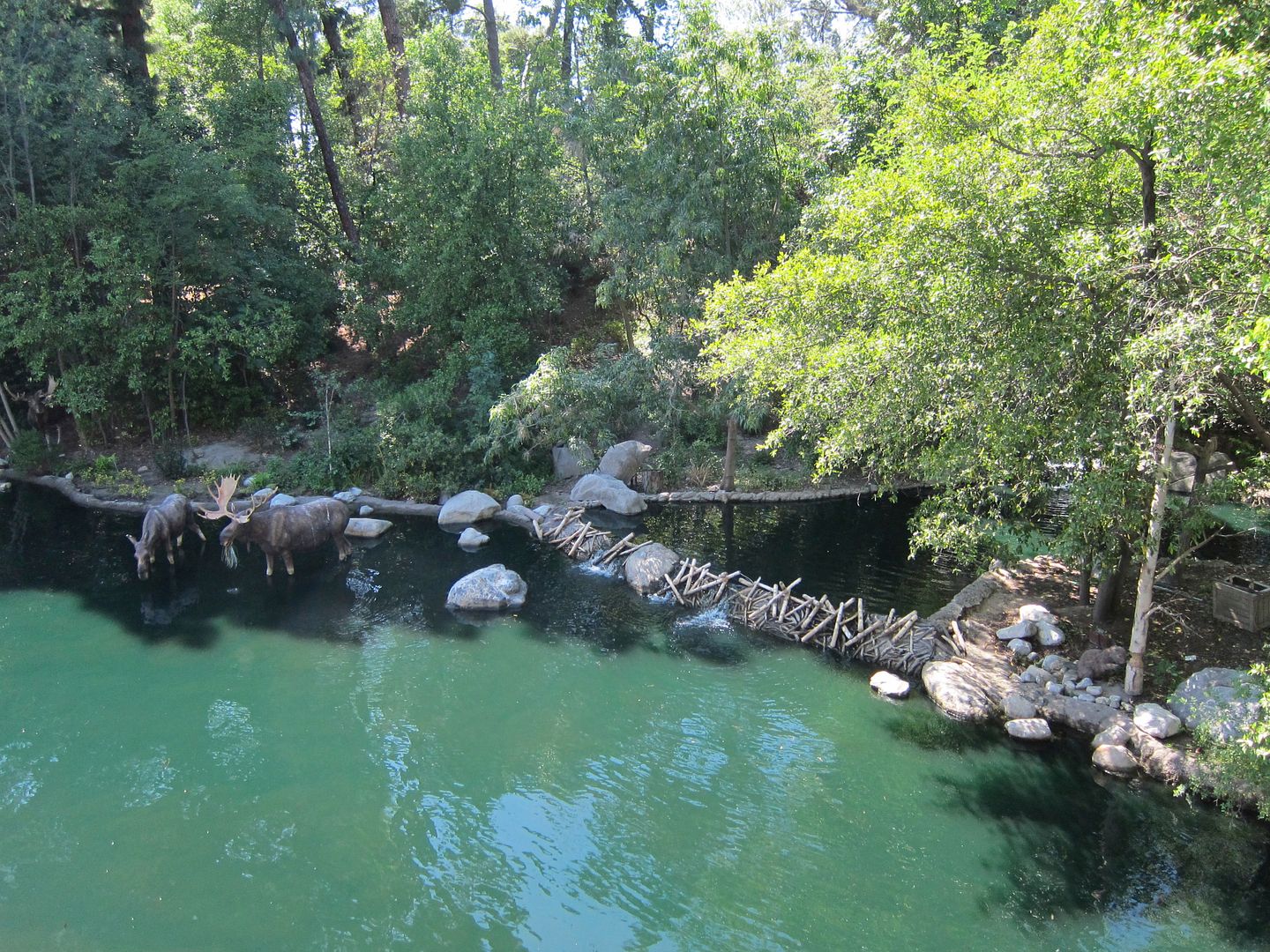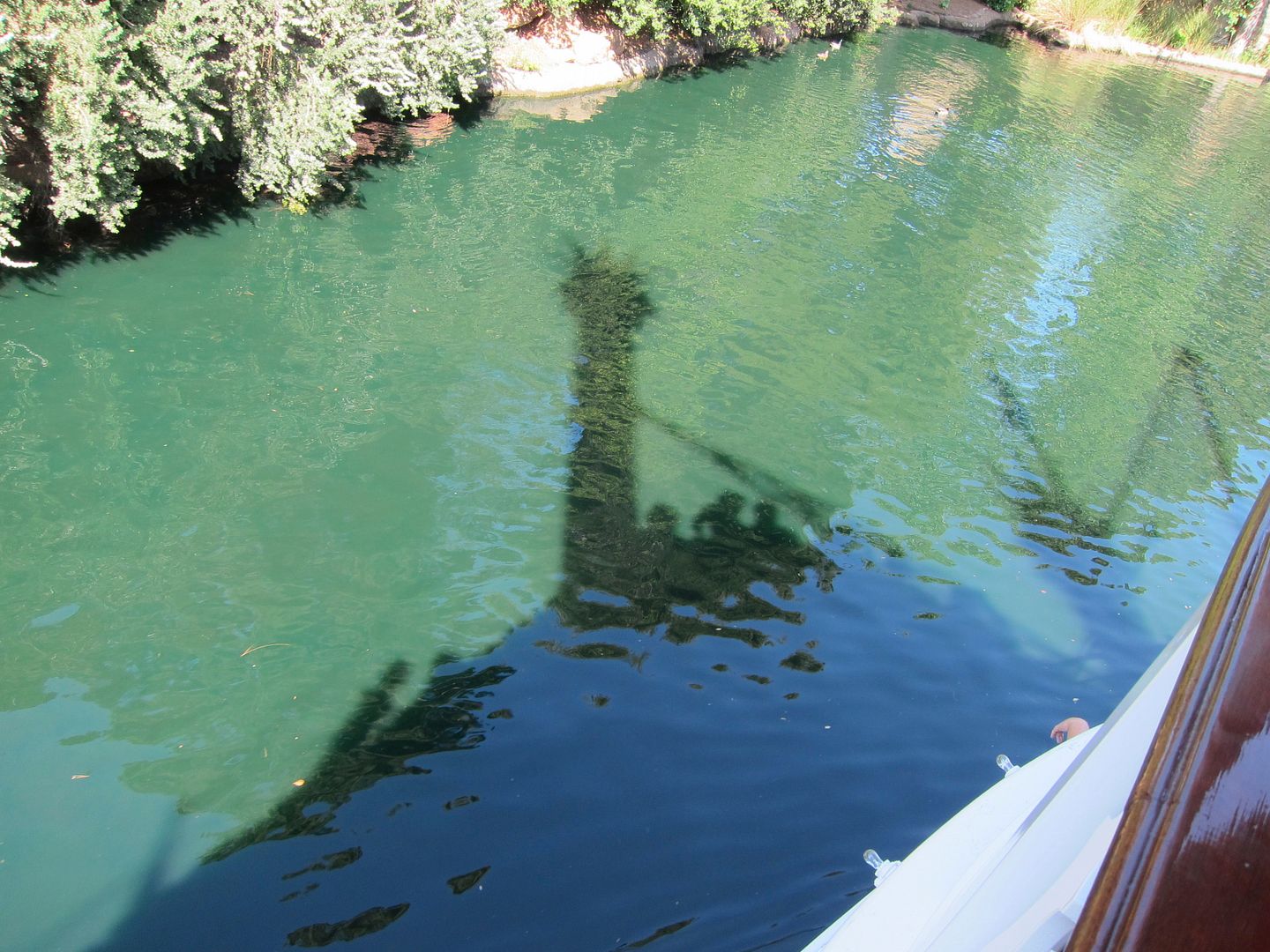 Finally, we pulled back into the dock in Frontierland and got ready to disembark.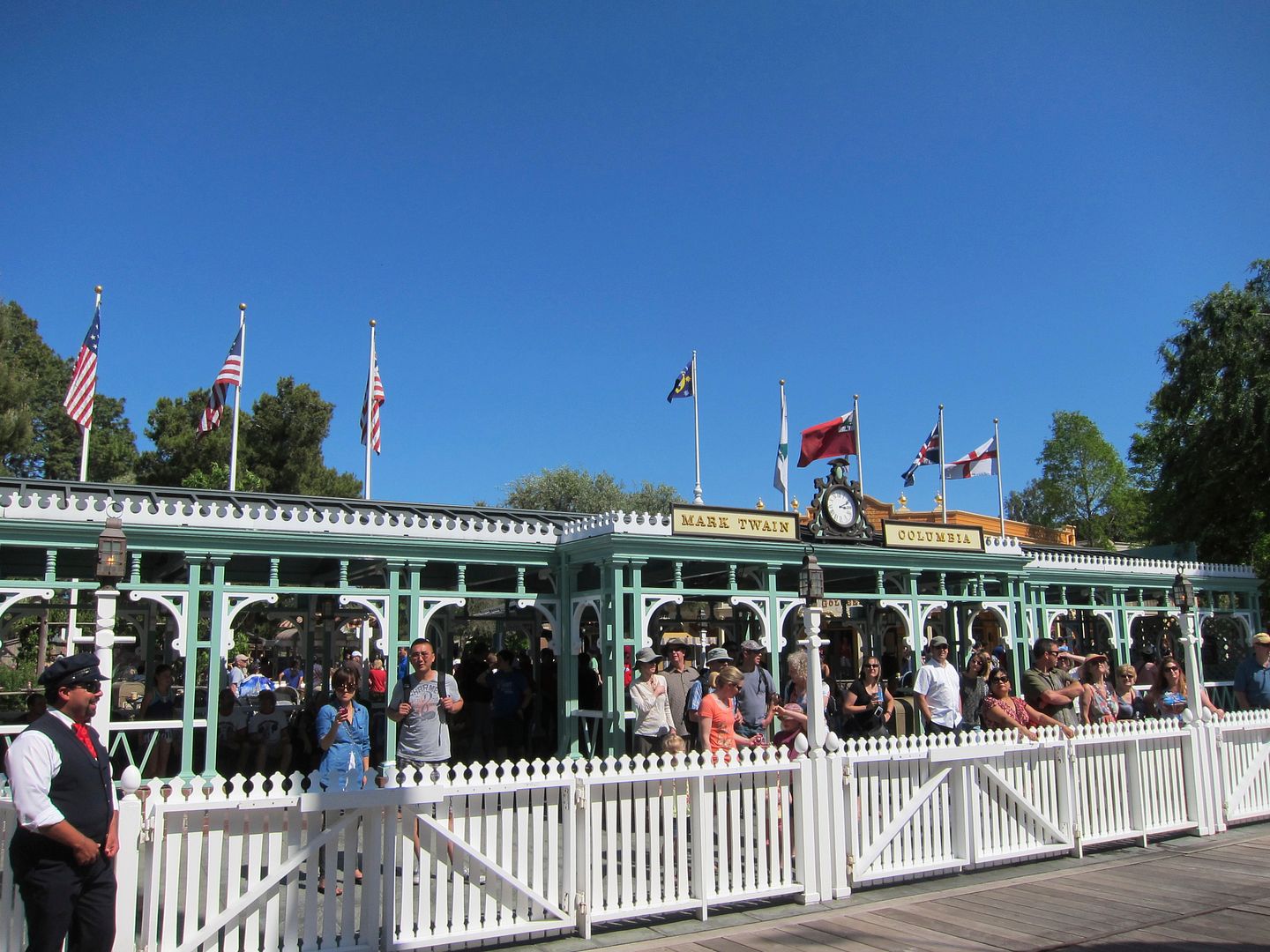 Disneyland was feeling a little overcrowded this afternoon, so we decided we wanted to park hop. On the way to the exit, however, Tracy smelled the popcorn at one of the carts. She decided that since the one in Town Square had fresh popcorn, she had to have some.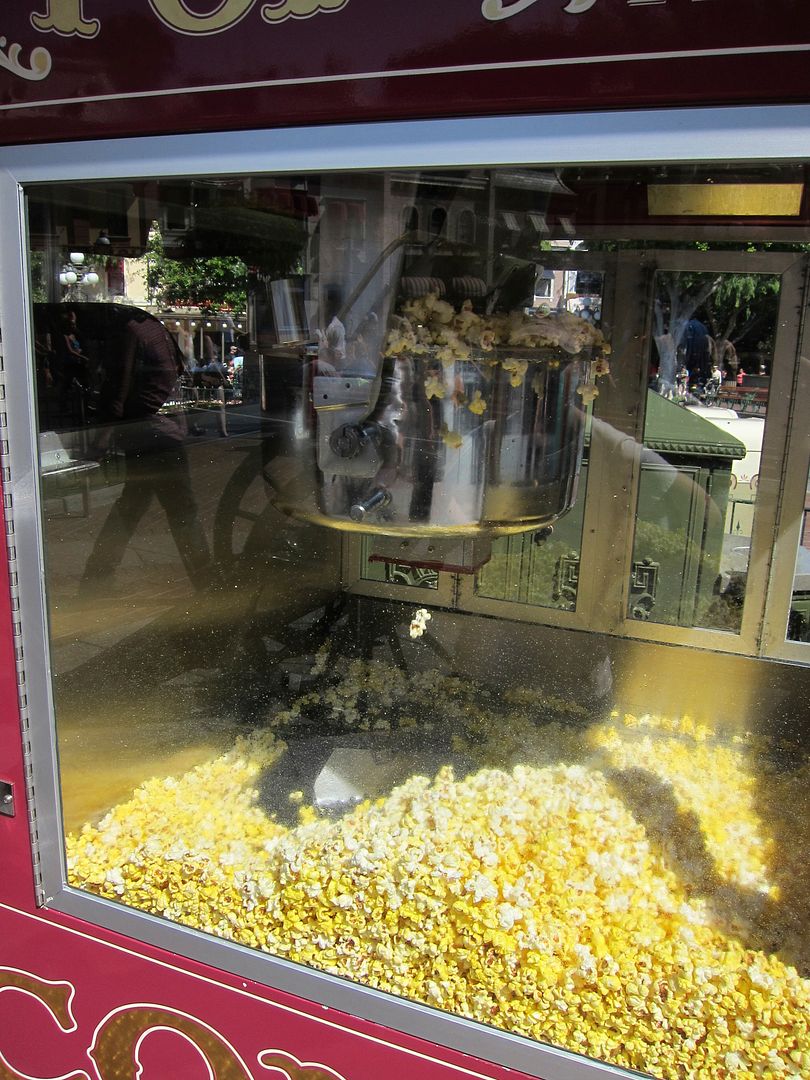 We had already been eying the Dumbo popcorn buckets for some time now, and this seemed like the perfect opportunity.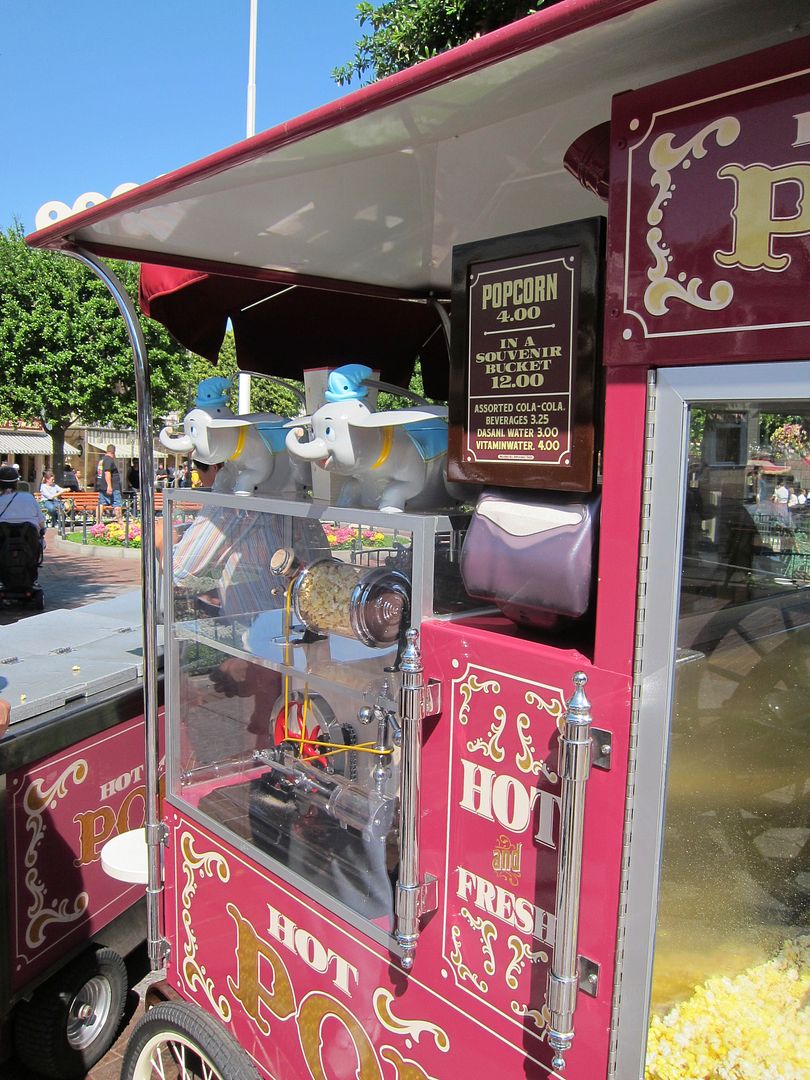 Putting down our $12, we got a Dumbo bucket filled to the brim with delicious, fresh popcorn.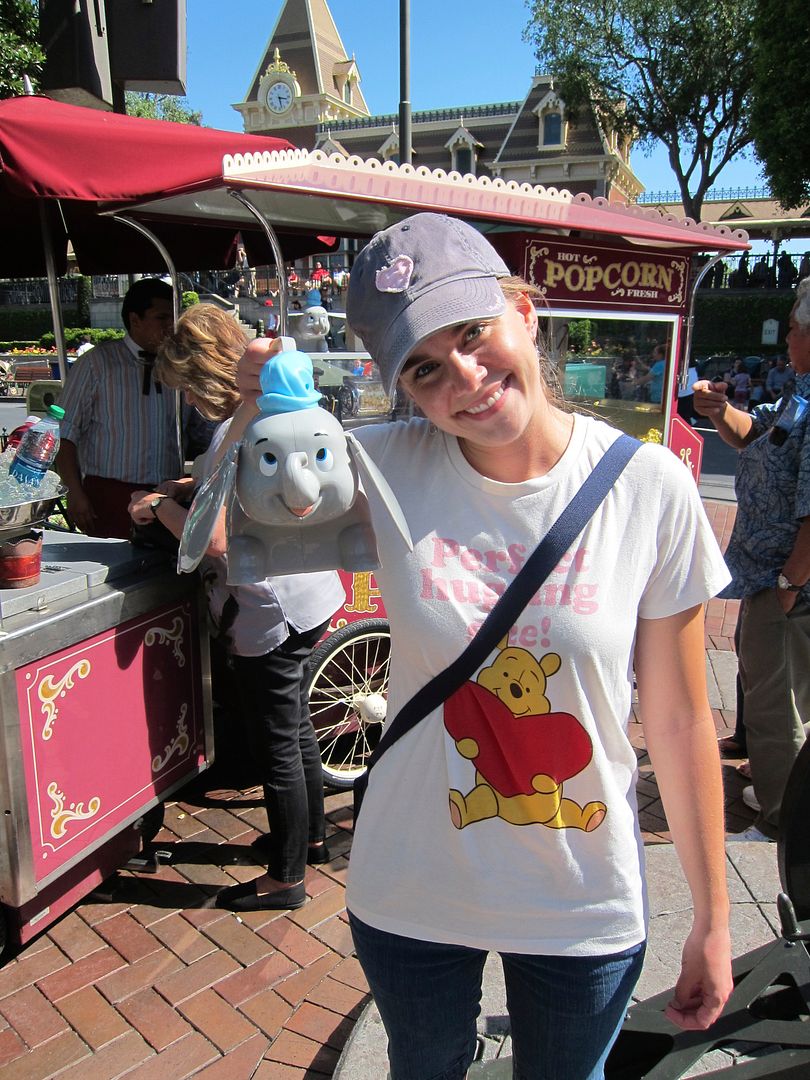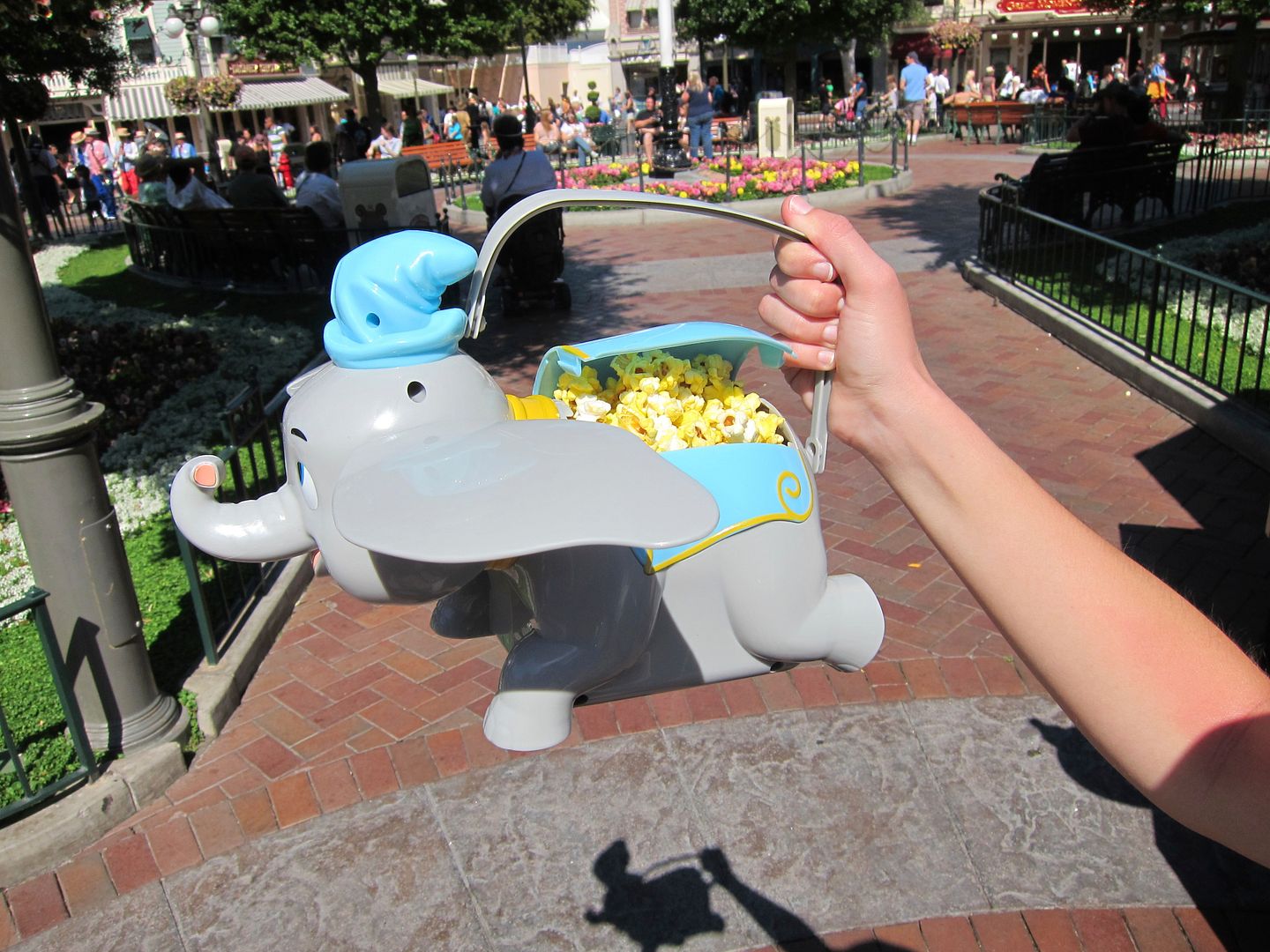 His ears can either be up or down depending on whether he's in the mood to fly.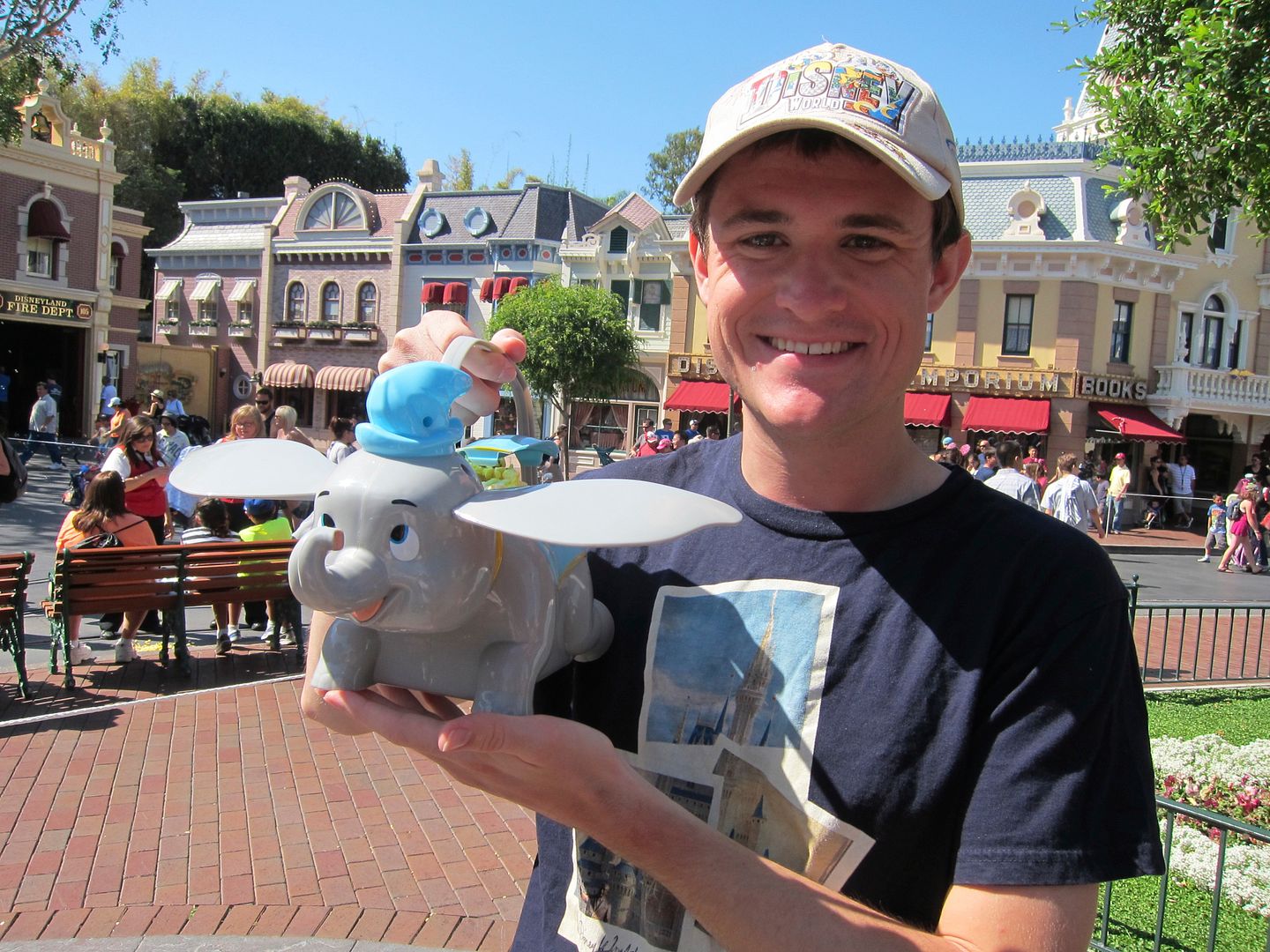 We started eating our popcorn sitting on a bench in Town Square, but when we saw the train pulling into Main Street Station, we decided to continue devouring our snack as we took the Grand Circle Tour.
We rode the train all the way around to Tomorrowland, and it was great eating our popcorn while we went. The only problem was how parched we started to feel before too long. As we got off at the Tomorrowland station, I noticed these beautiful lilies in bloom.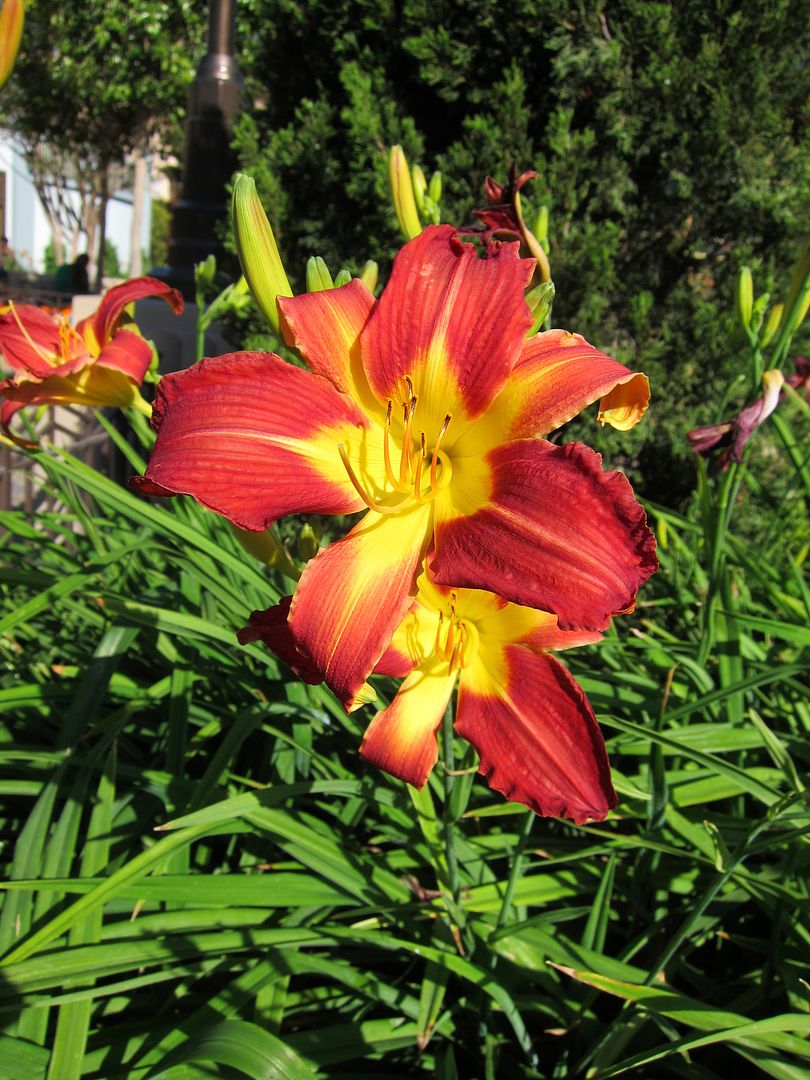 We quenched our thirst by downing entire cups of water from Refreshment Corner. By now, it was getting too close to dinner time for us to bother hopping to DCA for a long period of time, but we did want to check if Francisco was around. We quickly walked over to Condor Flats, but he was nowhere to be seen. We were starting to get worried that maybe he had been out in the public eye too much and they had decided to adopt him out. Sitting down outside Taste Pilot's Grill, we finished our popcorn before leaving to head home.
April 22-26, 2013
We weren't really planning to go to the parks on Tuesday, but at the last minute we decided we really wanted to try the Limited Time Magic "Worms in Dirt" dessert that they had at the parks for Earth Day. Starting at DCA, we rode Soarin' Over California for the first time since it finally reopened after the OSHA nonsense. We also looked for Francisco, and were dismayed when he was still nowhere to be found…
I couldn't find the Disney Parks Blog entry that said where the Worms in Dirt was available at DCA. We tried asking at a couple different likely options, but none of the cast members had so much as heard of it. Finally, we gave up on DCA and hopped to Disneyland because we knew it was available at both Plaza Inn and French Market there.
Unfortunately, we hadn't realized that these restaurants close (at least) a half-hour before the park does. By the time we got there, it was too late for both of them. Giving up, we got in line for Pirates and somehow found ourselves alone in the queue. That fact meant that we got a boat all to ourselves!
Now, we haven't found ourselves in the situation where we get our own attraction vehicle very often, but it's a very cool experience! We felt like we could sing along and do whatever else we wanted without the slightest chance of disturbing anyone else.
Previous Post | Next Post
Table of Contents
Follow



Share