Chapter 85
A Taste of Heaven
---
Previous Post | Next Post
Table of Contents
(Originally posted October 27, 2013)
After riding Pirates, we decided to head out so we could go to the store and buy our own gummi worms and pudding (to make our OWN version of worm in dirt). As we walked down Main Street and through Town Square, I took a few pictures.
First, there were our favorite windows at the Emporium.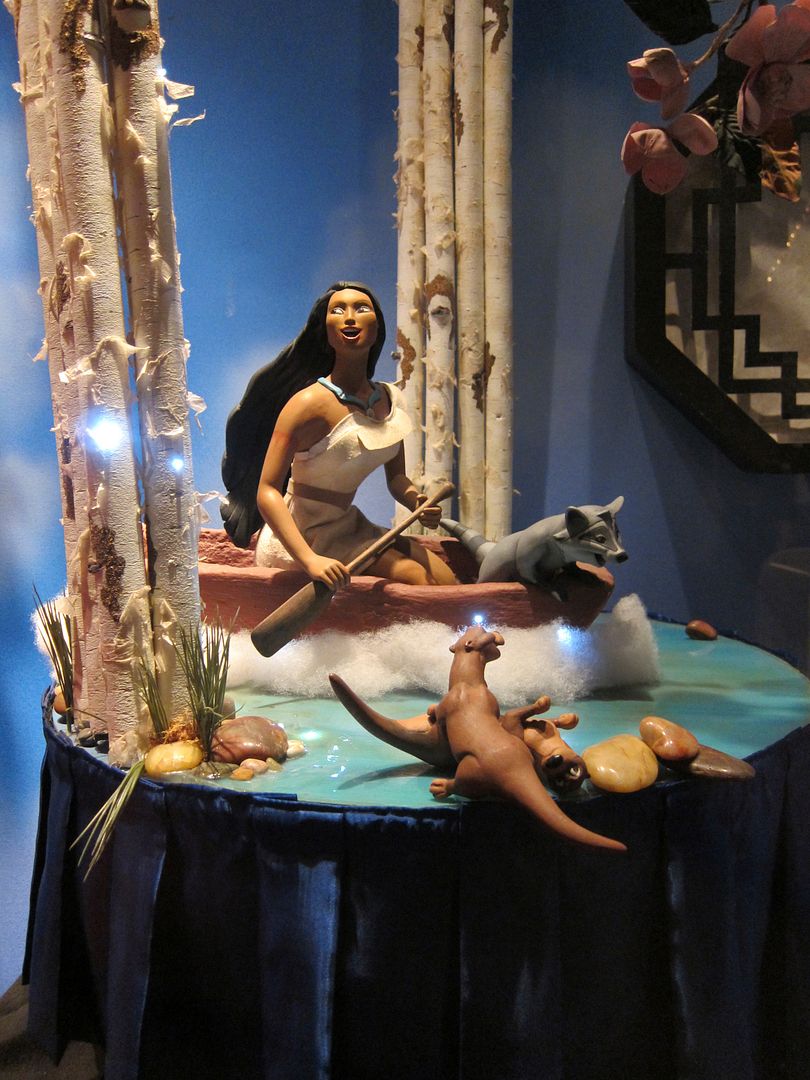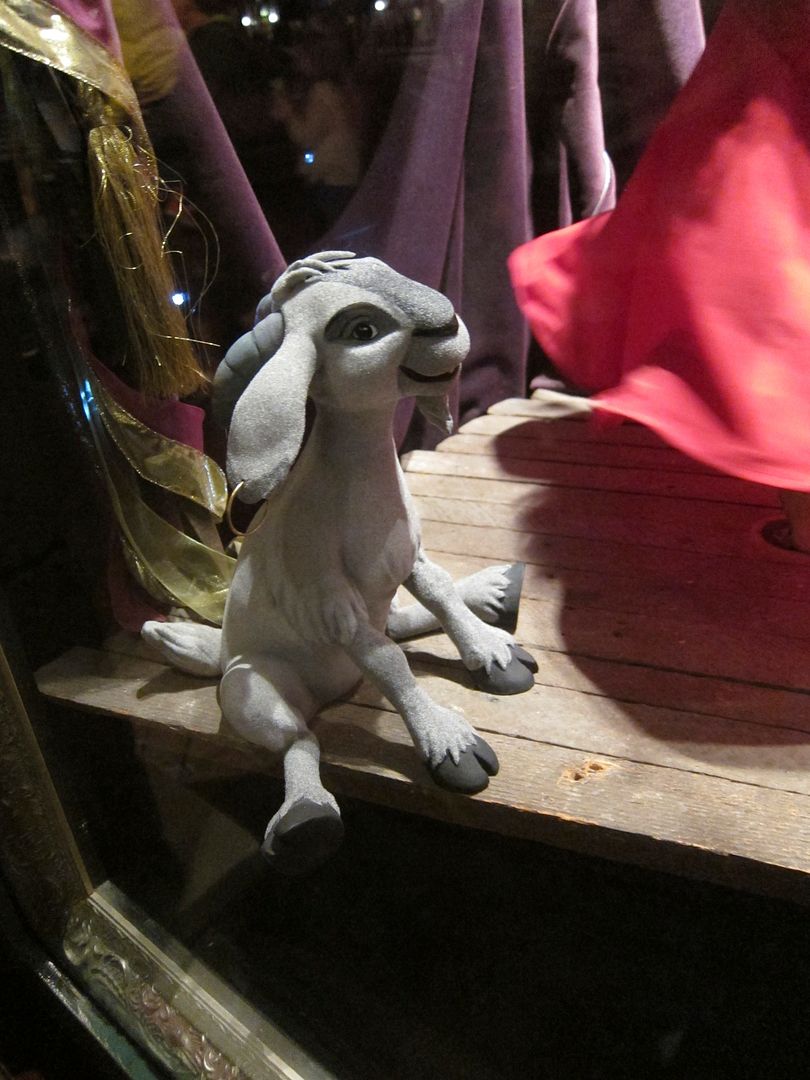 And next was, hands down, the MOST terrifying window display in the Emporium.
We saw a lot of drug addicts on the subways when we were living in New York, and most of them looked like that Ariel. I'm just saying.
Anyway, back to the good displays.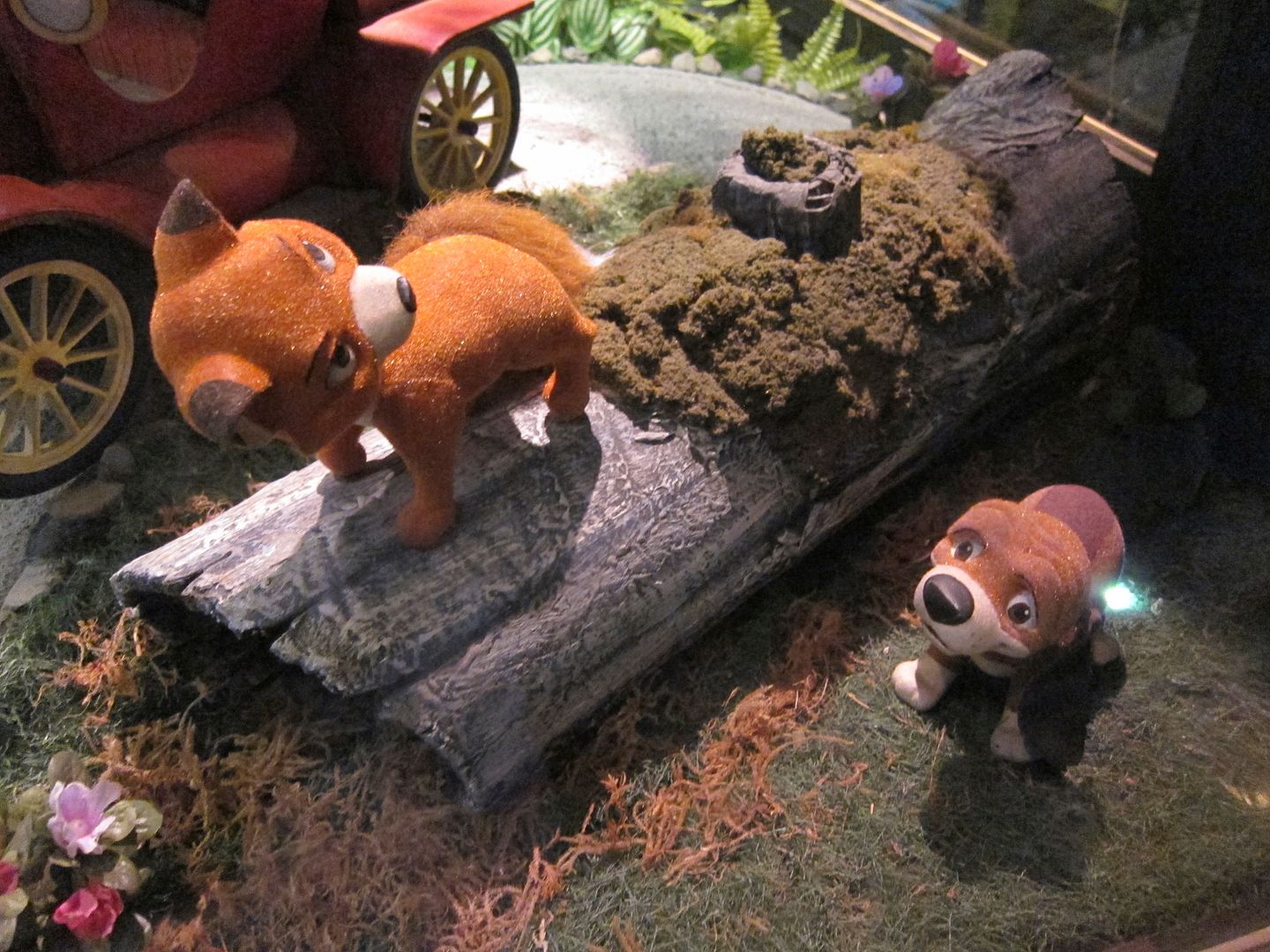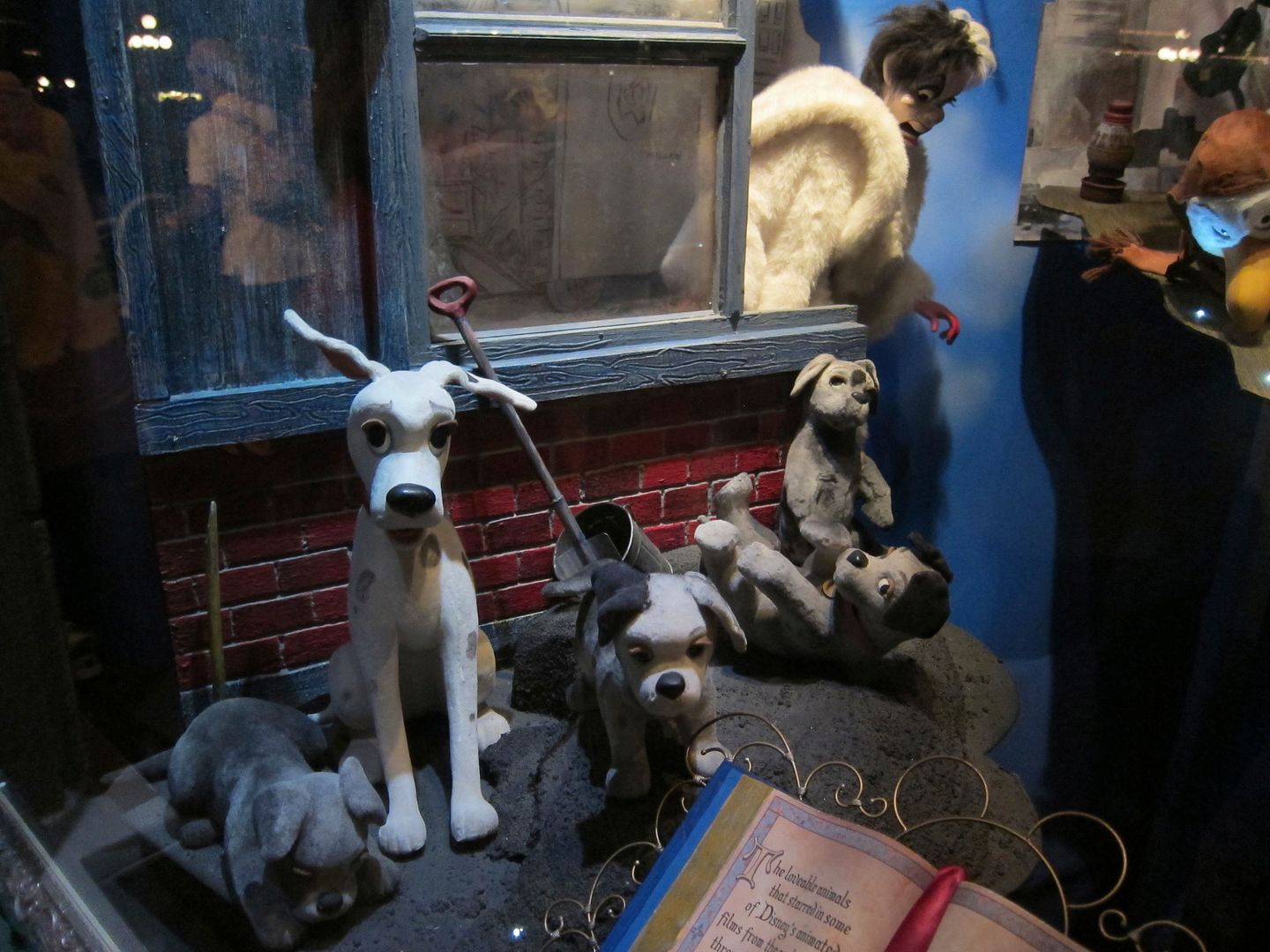 As we passed the Firehouse, I was glad to see that Walt was home in his apartment.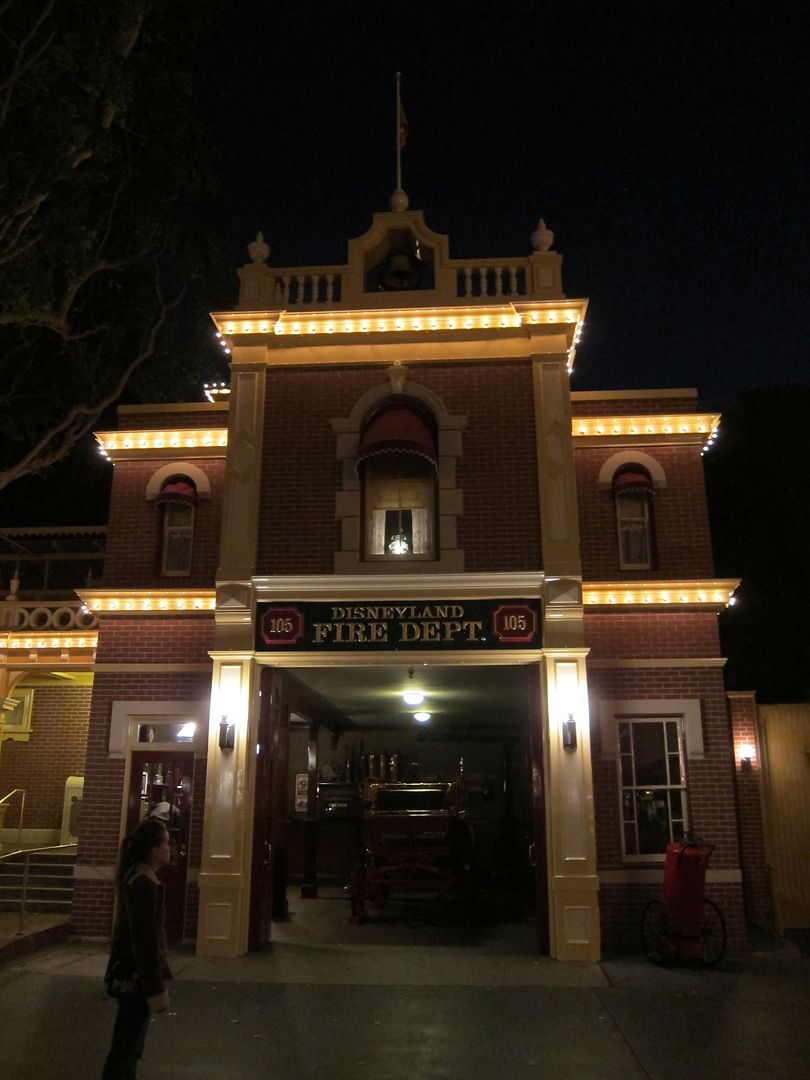 Yes, I am glad to report, we got the ingredients to make our own worms in dirt after we left, and since we heard later that the Disney dessert wasn't that great anyway, we figured it was for the best.
We went back to the parks again on Thursday. They had just started construction on the unloading zone for the Mickey and Friends tram, so we had to take a bit of a detour. When we finally made it to Disneyland, however, we rode Peter Pan, Mr. Toad, "it's a small world", and Snow White before that park closed. While in line for Mr. Toad, we saw on Twitter that Disney officially announced the May 24th 24-hour day (which, let's be honest, we had all known about for a while). Also, to update you on the Small World drama from a few weeks before, all the hula girls were back AND the penguin who had been broken forever was actually spinning with the rest of them.
DCA was open later than Disneyland this evening (which rarely ever happens), so we hopped there next. I took my only picture of the night as we passed by the window for Trolley Treats. I love this chocolate sign they put out when they're done for the night.
We took the bakery tour and rode Toy Story Mania and The Little Mermaid before deciding the crowds at DCA were actually a little too heavy for us this evening. We decided to head out and go home.
April 27-30, 2013
On Saturday, we went over after having a small lunch. At the beach day, one of Tracy's coworkers had introduced us to Uncrustables (which are pre-wrapped, frozen peanut butter and jelly sandwiches that you can thaw out and carry with you when you want a hearty snack). We decided to bring a couple of those to eat since we knew we would need a little more food later.
After parking at Mickey and Friends, we took the tram in and found that the construction that had only started a couple days earlier was already done. They can do some quick work when they want to!
Tracy had decided that she wanted a Disney-themed hat to wear in the parks (since I always wear my WDW one), so we went to World of Disney to look for one. The kids section is always a good place for Tracy to find clothes at a less-expensive price, and she found this great hat. She also got an Orange Bird button to put on it, but I don't have a close-up of that right now.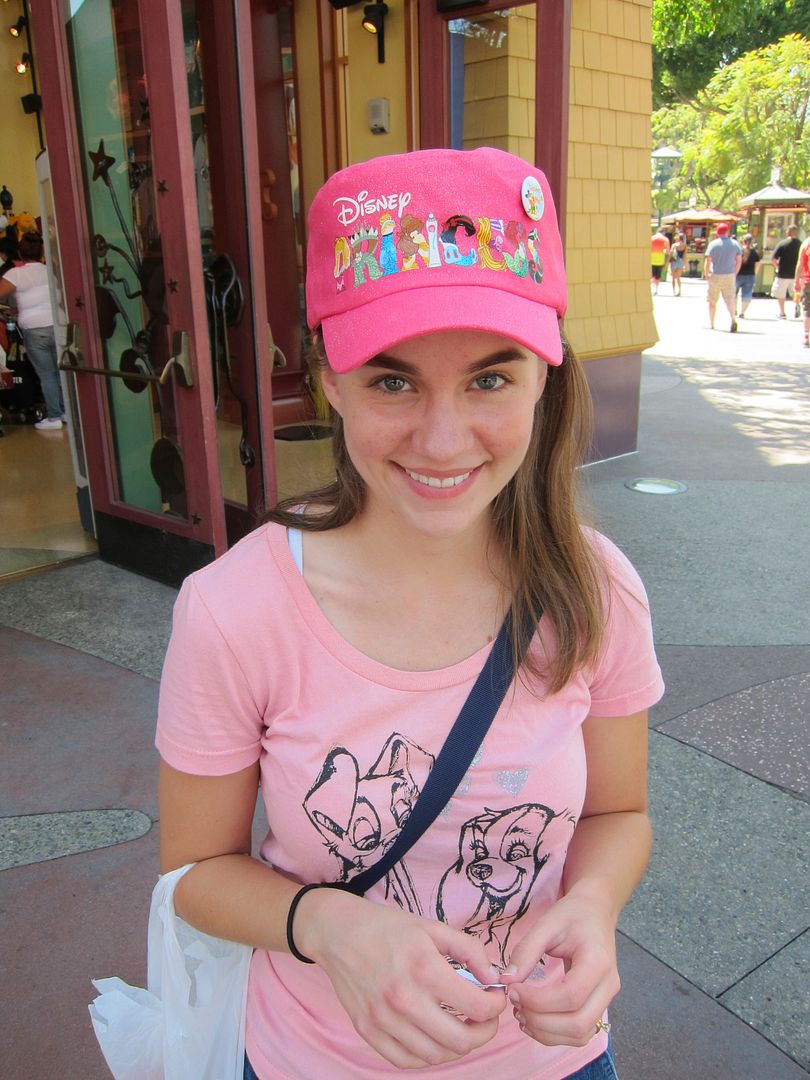 Heading into Disneyland, we had already worked up enough of an appetite to want to eat our Uncrustables, so we took a seat at the Refreshment Corner to have our second lunch. Appetites sated, we walked to Big Thunder Ranch. Clarabelle was in jail and the white horse was out in the front pen. If one of you knows the name of this horse, please let me know. I feel bad not being able to tell the horses apart.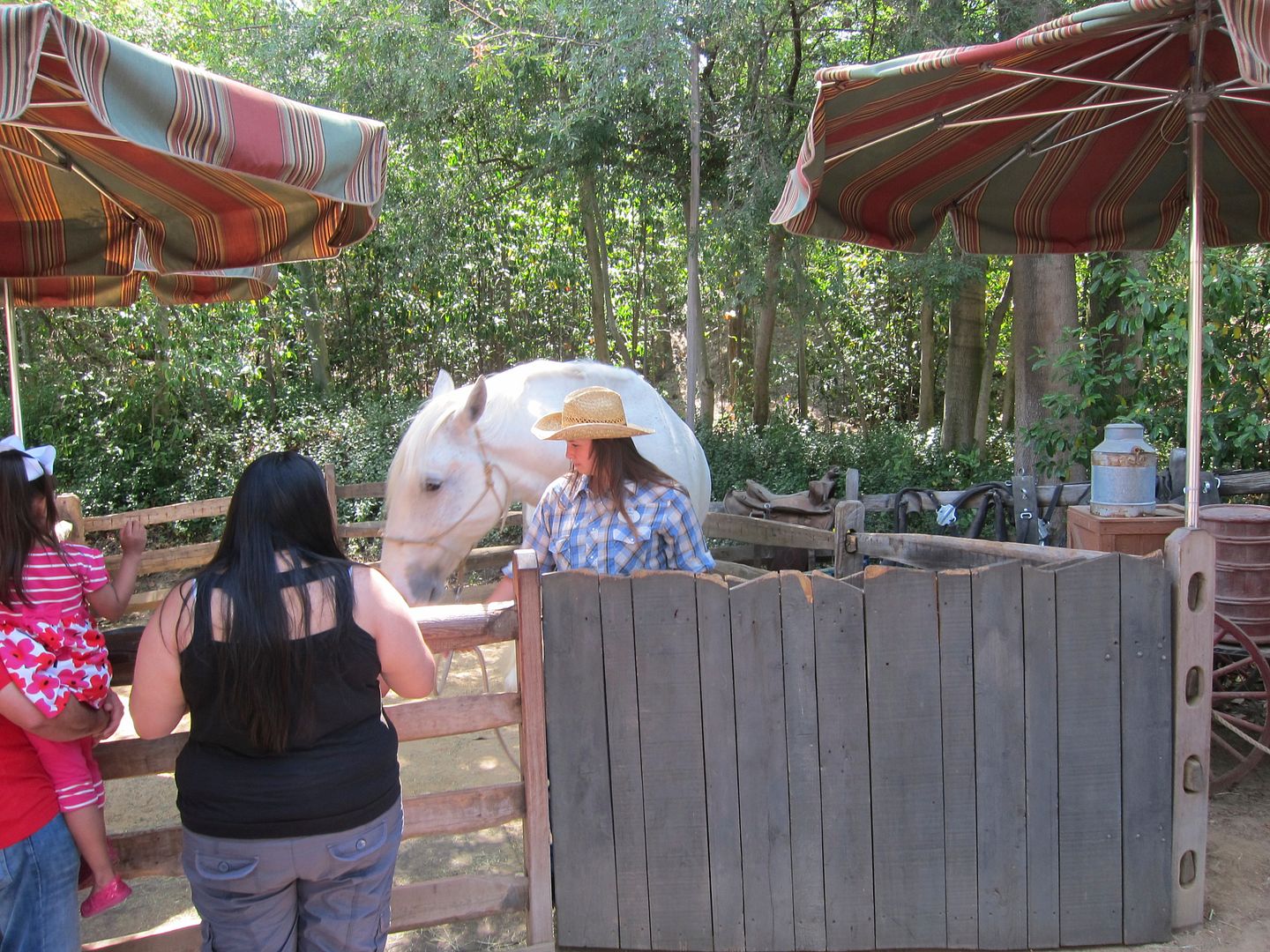 Pocahontas was in the back pen, but she didn't seem to be having the best day. Instead, she was rolling around in the dirt.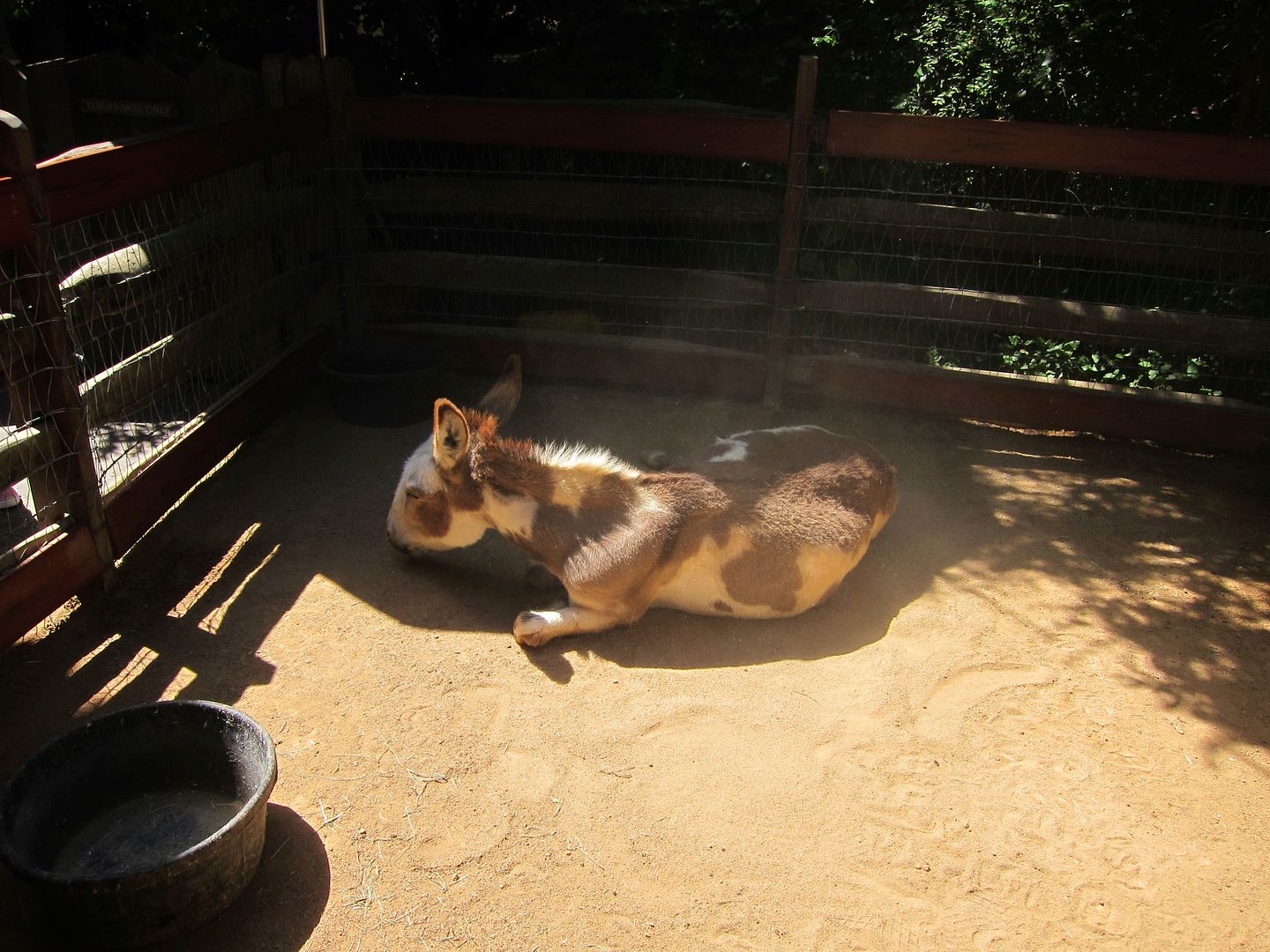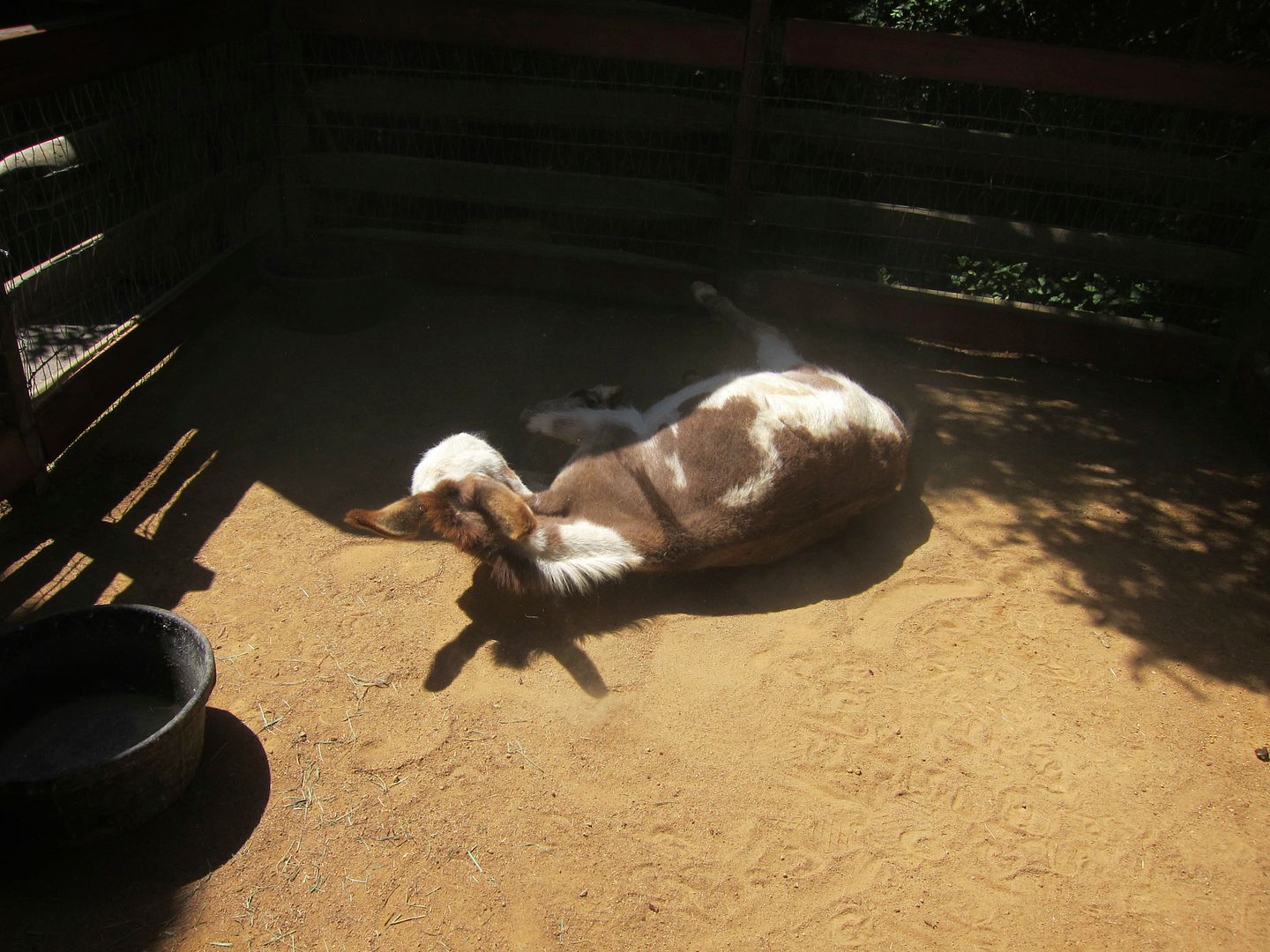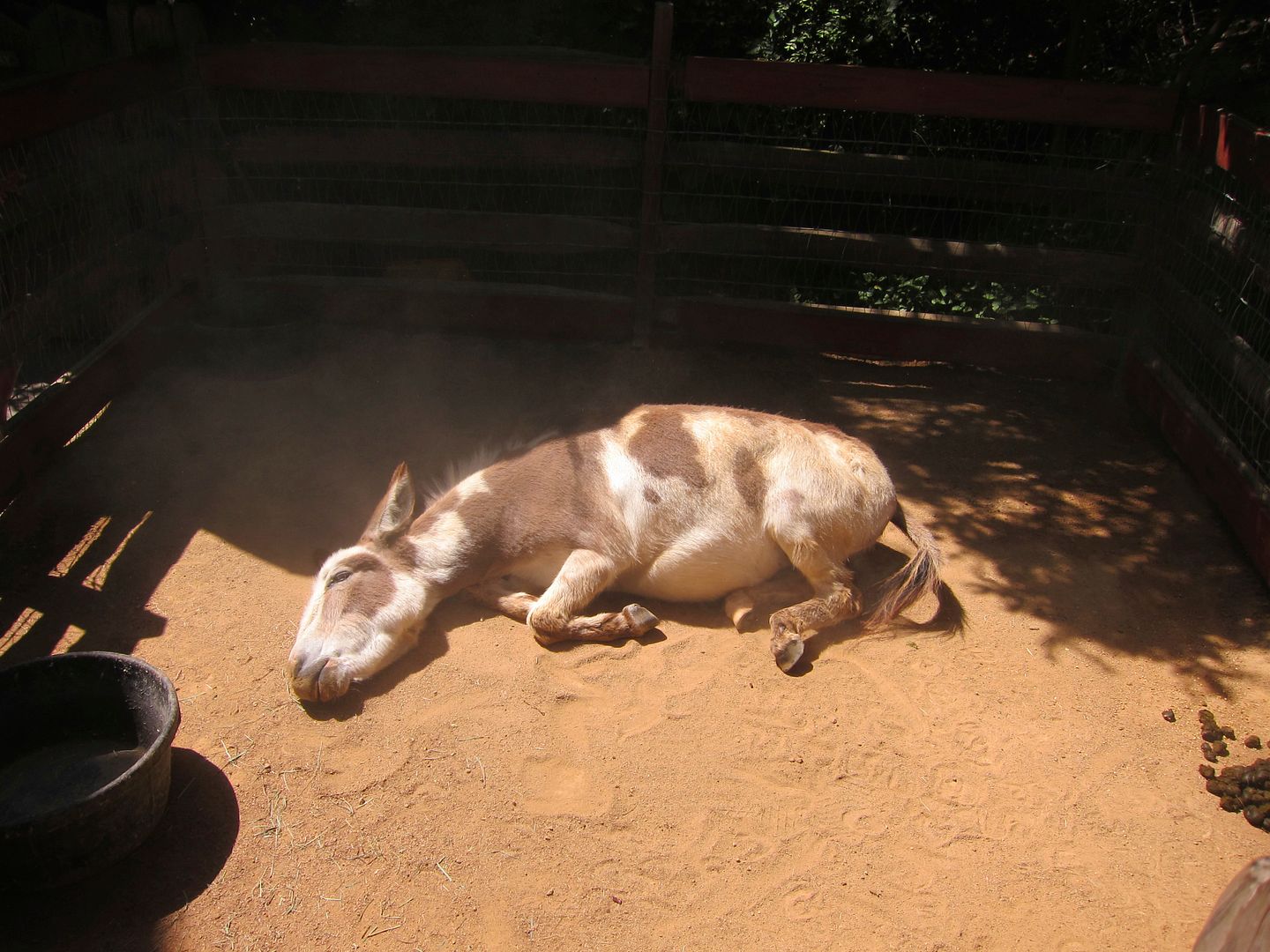 We would find out a couple months later that poor Pocahontas is allergic to flies (and they sure do bug her a lot), so she may have been trying to scratch an itch.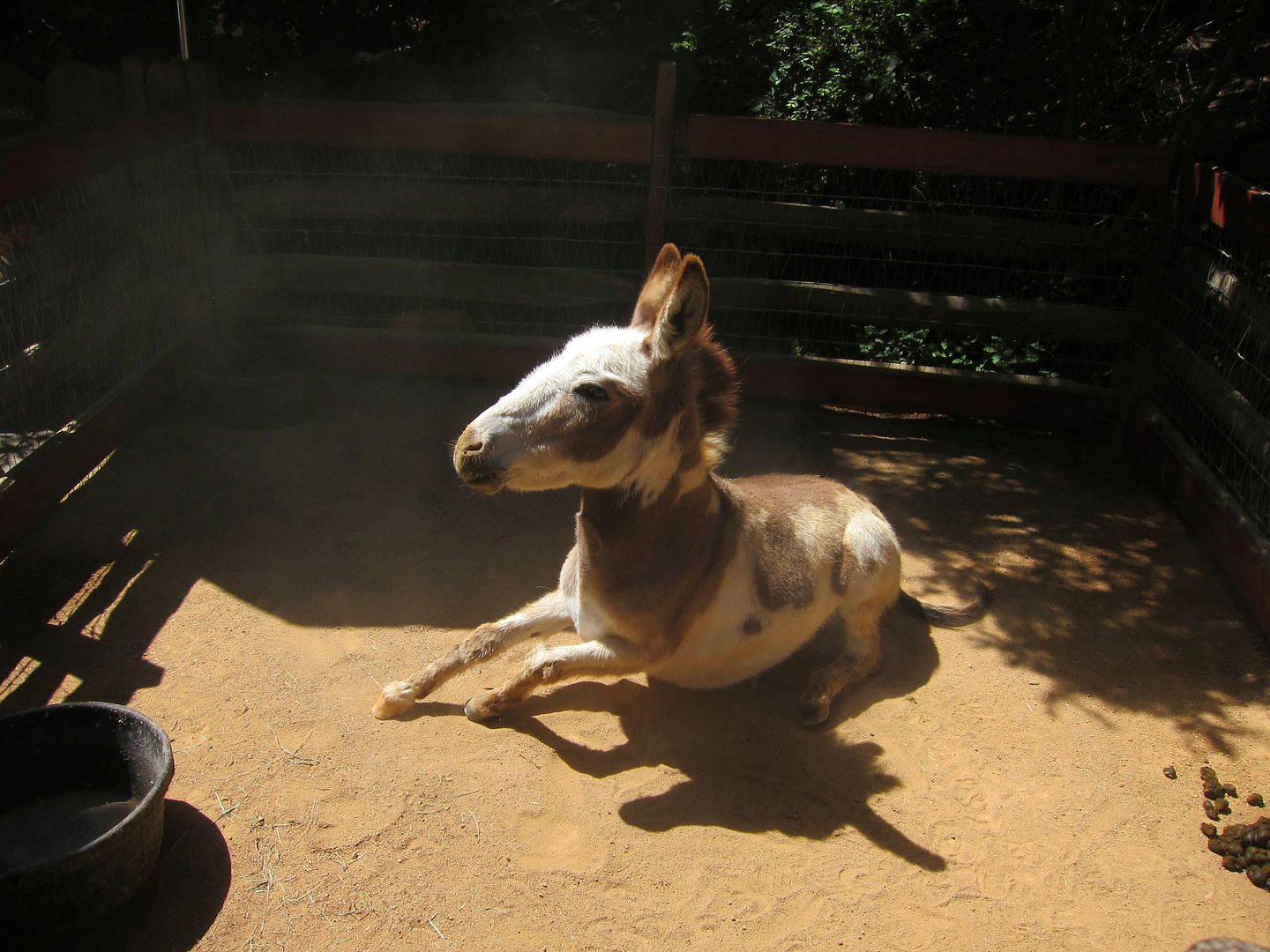 We crossed through Big Thunder Trail and were able to hop aboard the Mark Twain right as it was about to depart.
We had a lot of fun walking around more on this trip than we had the first time, and we really felt like we took in the whole boat.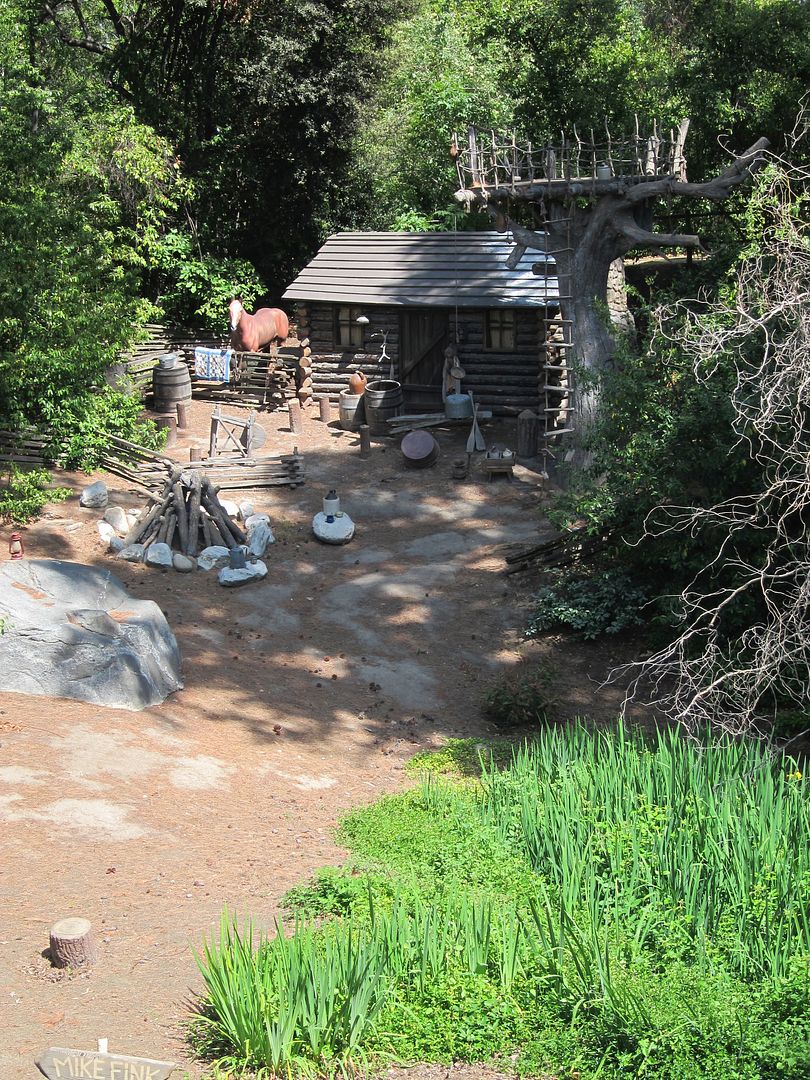 Something about the Mark Twain just makes it feel like a true piece of Disneyland history (which it obviously is).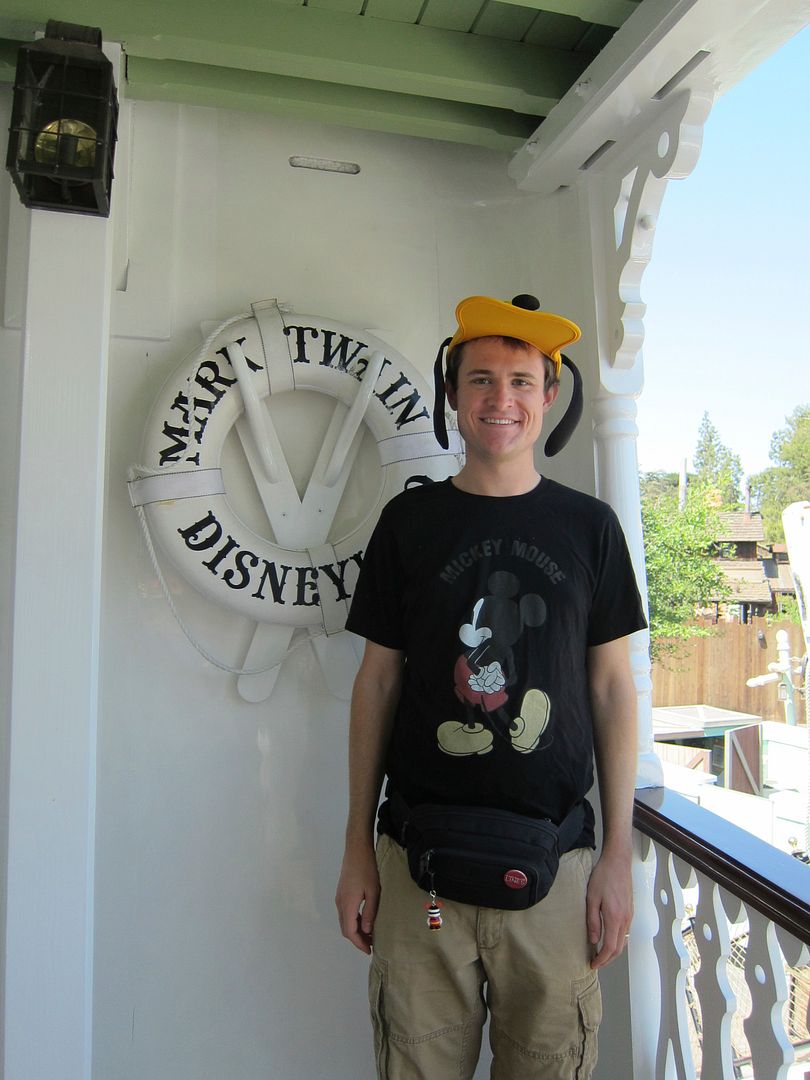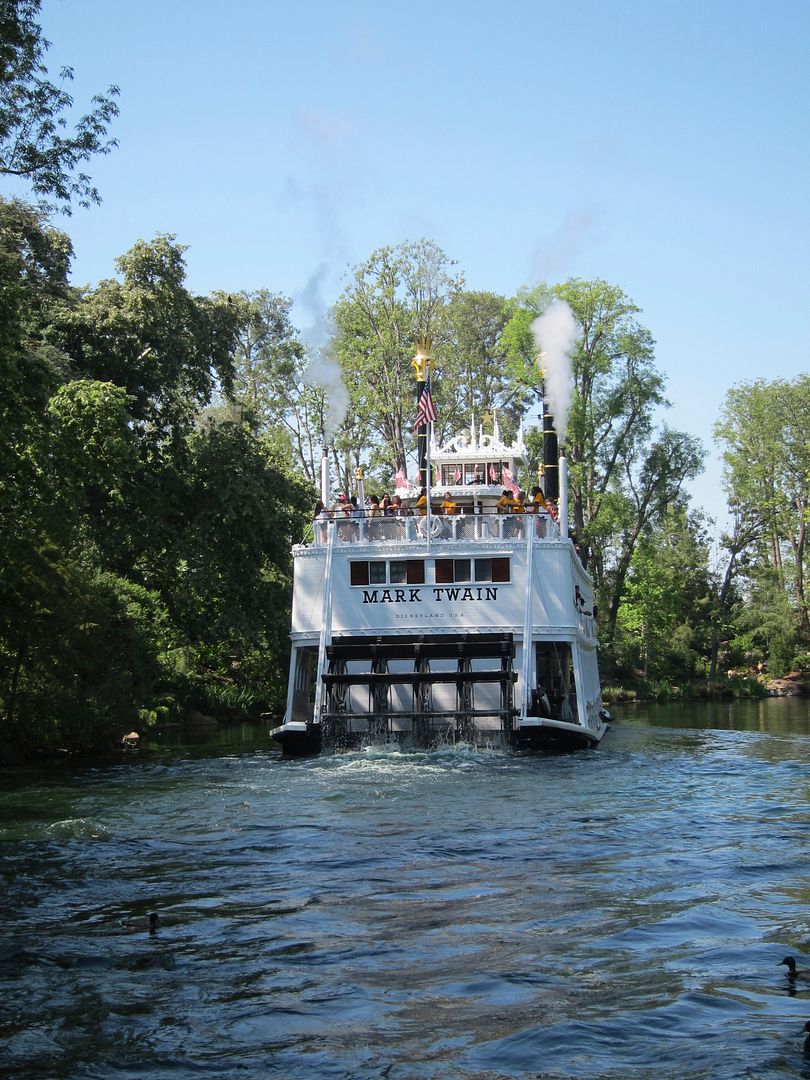 After finishing our boat ride, we continued through New Orleans Square to ride the Haunted Mansion then cut through Critter Country to walk on Pooh.
We took the train from New Orleans Square to Toontown, and when we disembarked, the parade was going on. We were able to ride Alice in Wonderland, Peter Pan's Flight, and Pinocchio with relatively short waits before walking over to Tomorrowland and riding Buzz Lightyear.
By this point, we were getting hungry for dinner, and we decided to try a dish at a restaurant that had been very much on our radar for a long time now—the Plaza Inn Fried Chicken.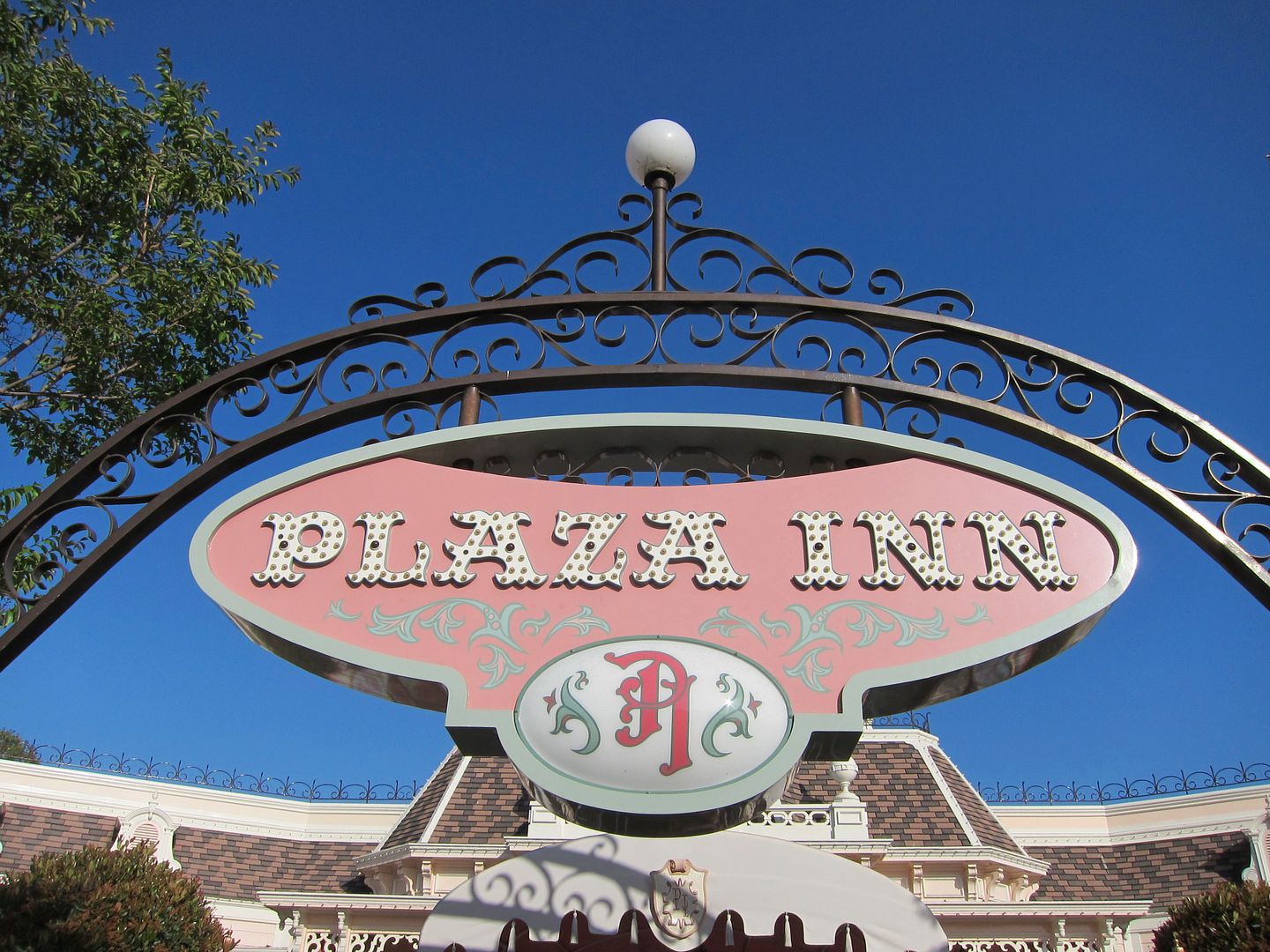 We had been to Plaza Inn for the Minnie and Friends breakfast on our 2011 trip, and we had only realized a few weeks before this that the restaurant was a quick service for all the meals besides breakfast.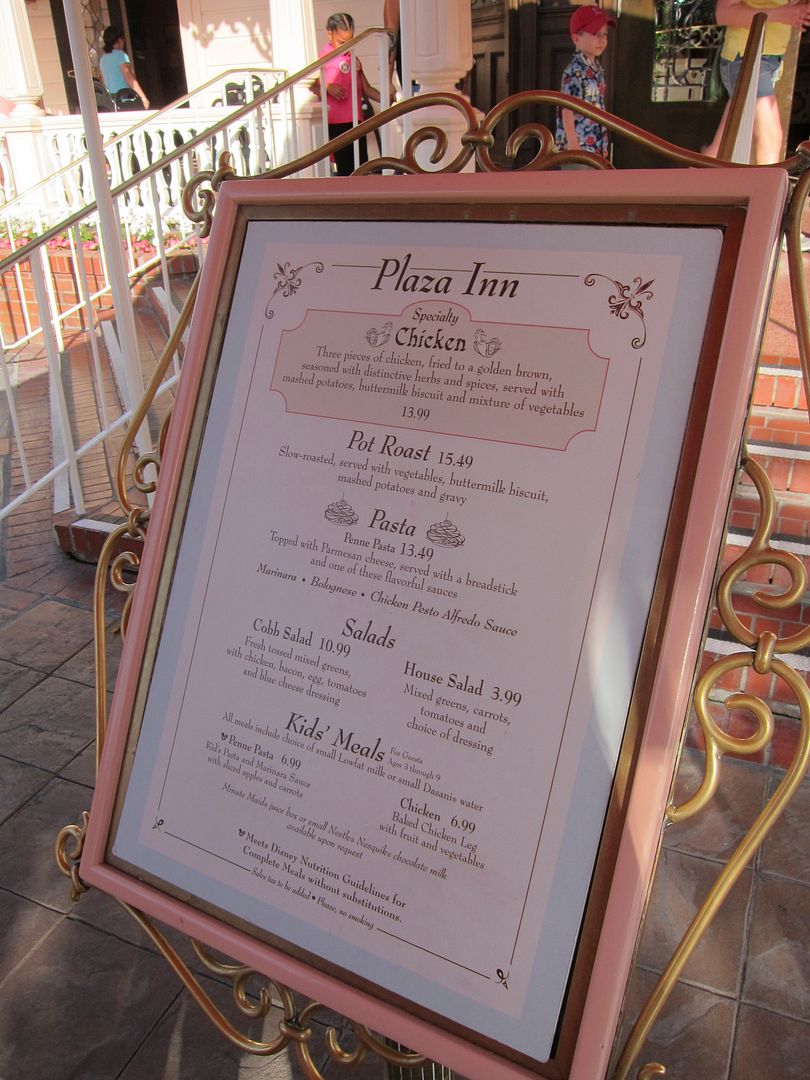 After heading in and going through the line, we got our plate of food, which looked quite heavenly.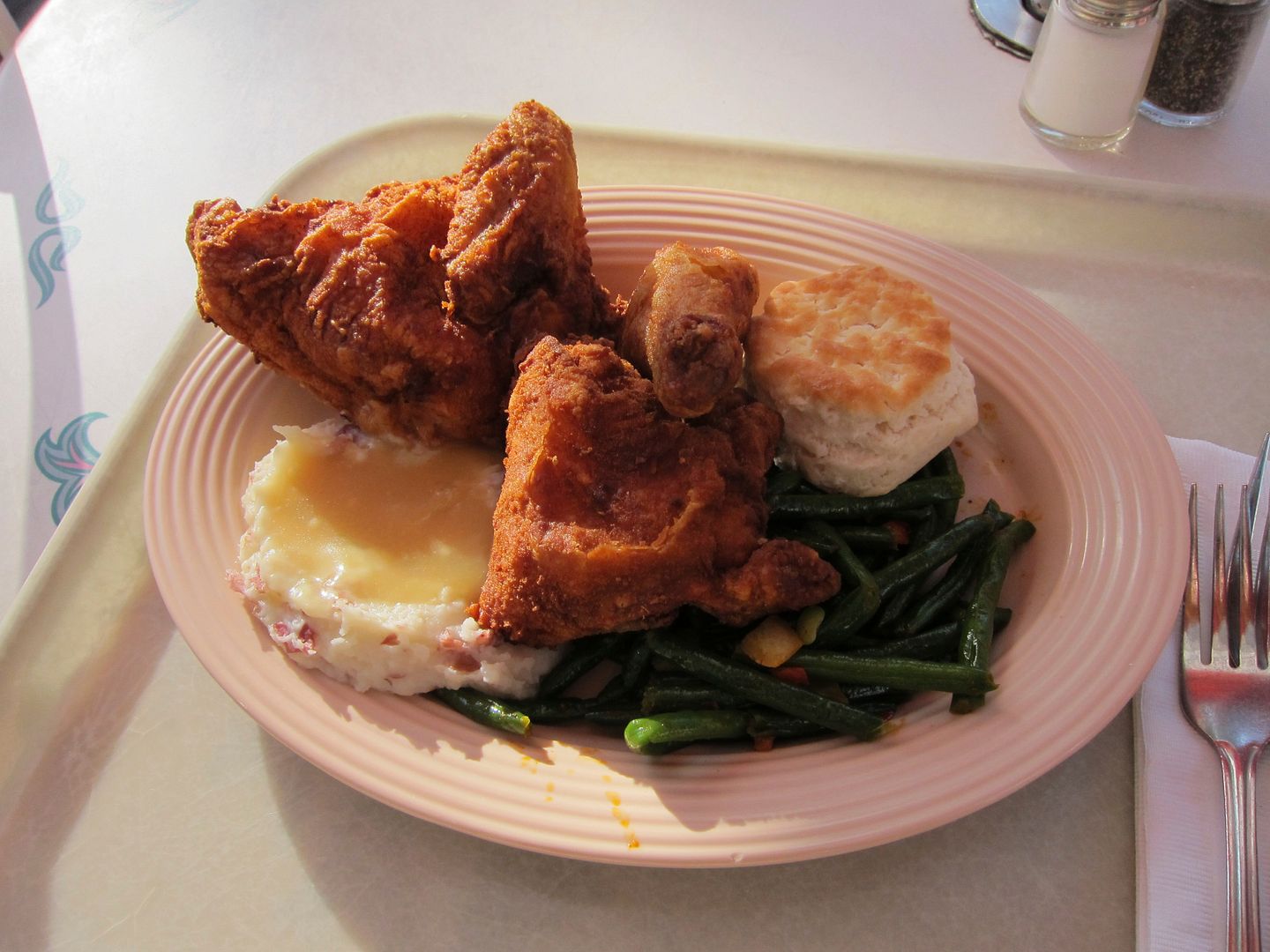 To say this was one of the best things we'd eaten so far at Disneyland would be a bit of an understatement. It was SO GOOD and easily some of the best fried chicken I had ever had! The sides were delicious too!
Previous Post | Next Post
Table of Contents
Follow



Share