Chapter 43
The Calm
---
(Originally posted July 8, 2013)
Back home, nothing was all that exciting. Each week, I would work every morning and early afternoon, and then we would always try to do something a little more exciting in the late afternoon/evening. If it wasn't Disney, though, it was often just going to the grocery store or one of the local malls. We were getting to know our immediate area of Orange County pretty well.
We still bugged Crooky whenever we got the chance. We learned that we could get him to play with string, so that was one of our new favorite activities.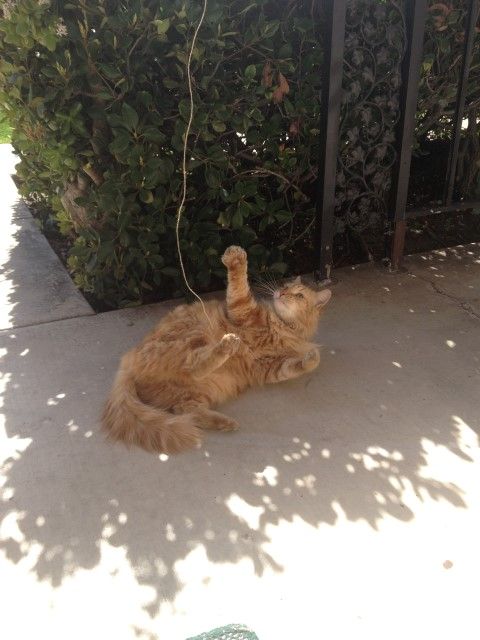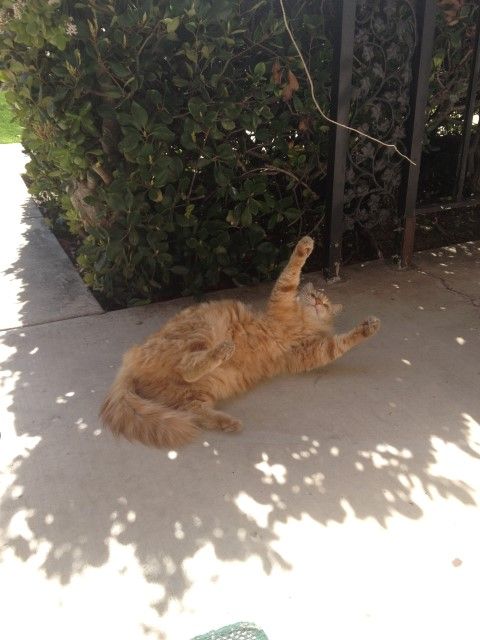 We also found out that Twilighty wasn't alone among cats even on her side of the condo complex. One day, we were over there petting her and two more cats appeared out of the woodwork. Plus there were still seemingly endless ones poking out of other crevices around the area.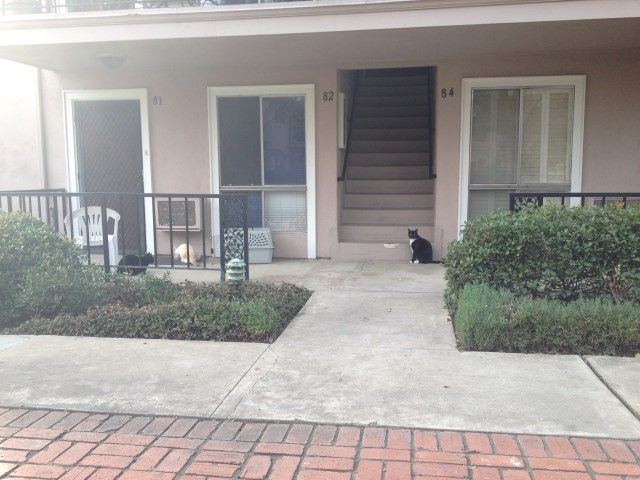 Despite moving further south on our various expeditions around the county, we hadn't yet been to Irvine. Having always read about how it's such a nice city to live in (usually ranked very high on the lists of the best larger cities), we wanted to check it out. One day, we were trying to decide on something to do and found out that there was a large ferris wheel at the Irvine Spectrum mall. We had nothing better to do, so we made our way south. Upon arriving at the giant outdoor mall, we parked and spent a couple hours exploring.
Before coming across the ferris wheel, we found this gorgeous carousel.
We didn't want to pay to ride it, but it was cool to see all the hand-carved horses.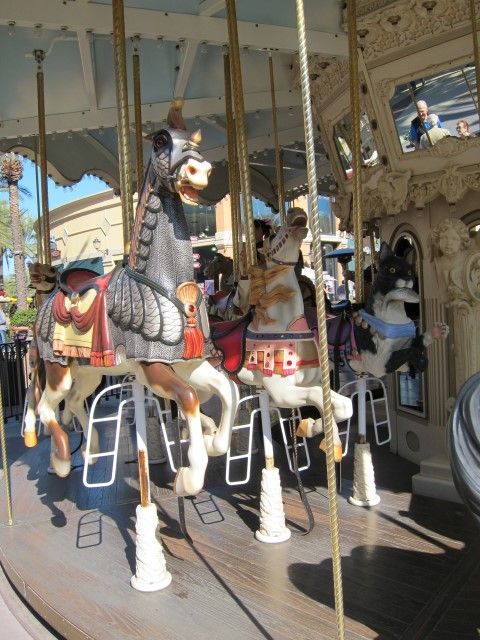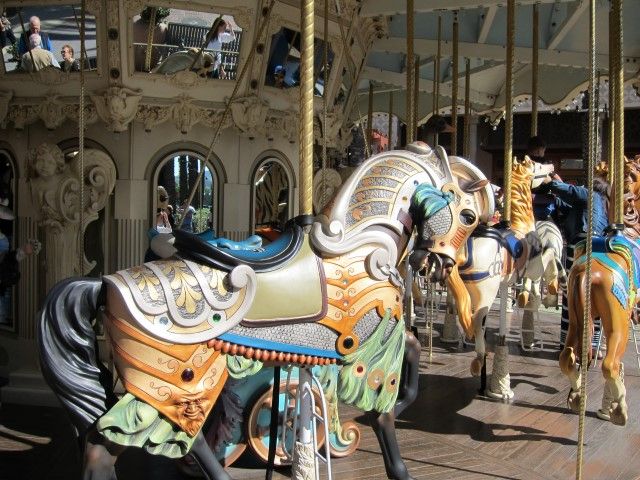 There were also lots of fountains around the Spectrum. I'm a sucker for kinetic water, so I was impressed.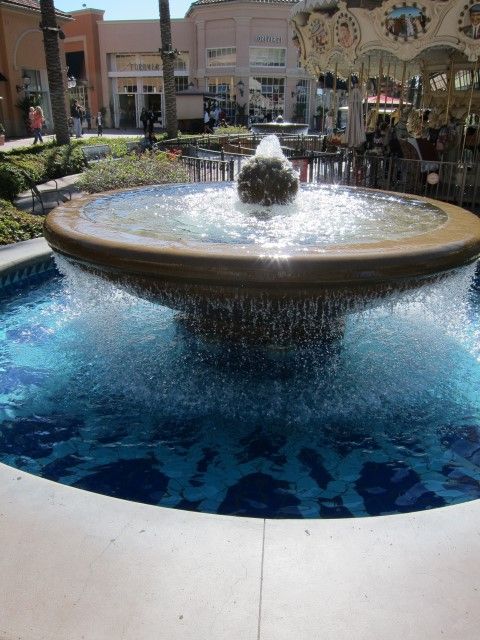 Finally, we came across the ferris wheel. A really big one for such a random location, it was very impressive.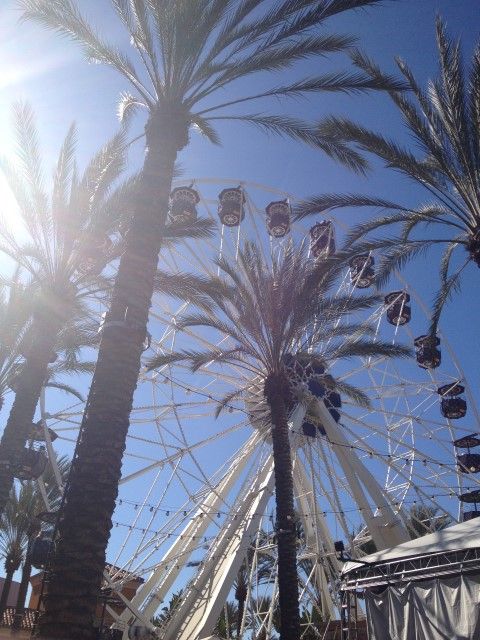 While we didn't want to pay to ride this either, we made a mental note to come back sometime soon. The whole mall, while a little ritzy for our blood, was a neat discovery. We loved finding this kind of thing in our area.
Our little world was expanding, and we found ourselves almost grateful that we hadn't been able to get into the Disney parks right away upon moving. Yes, it was torture being so close but unable to go, but on the other hand, if we had gotten passes right away, we almost certainly would have spent all of our time at Disneyland. We would have been happy with the move because of the parks, but we wouldn't have REALLY known if we liked living in Orange County—or California for that matter. This initial period was good for us. We were able to start building a life separate from Disney. That's not to say that our anticipation to make it into Disneyland wasn't inching closer and closer to its boiling point.



Share