Chapter 58
Pizza Party
---
Previous Post | Next Post
Table of Contents
(Originally posted December 3, 2012)
We hurried through World Showcase as we had to get all the way around to Italy.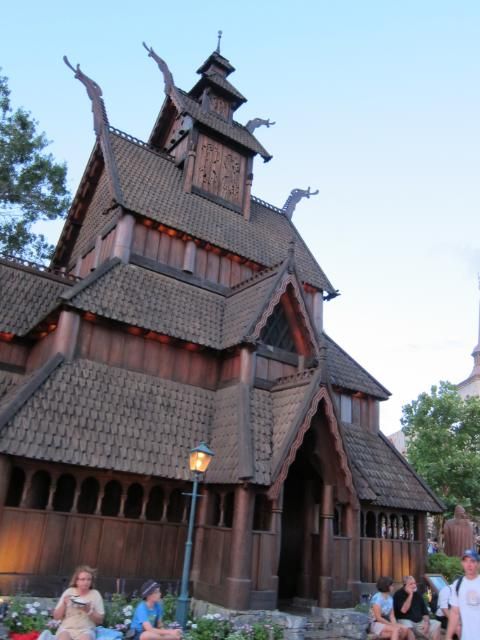 I couldn't not take some pictures of the beautiful sunset that was happening over the lagoon, however. I took several pictures and stitched them together as a panorama when I got home.

We were making pretty decent time, so we stopped to look at the puppets for sale outside of China. The Frumps had pointed out this deer puppet in several of their trip reports, and we wanted him too!
This was basically the extent of our tour of China on this trip.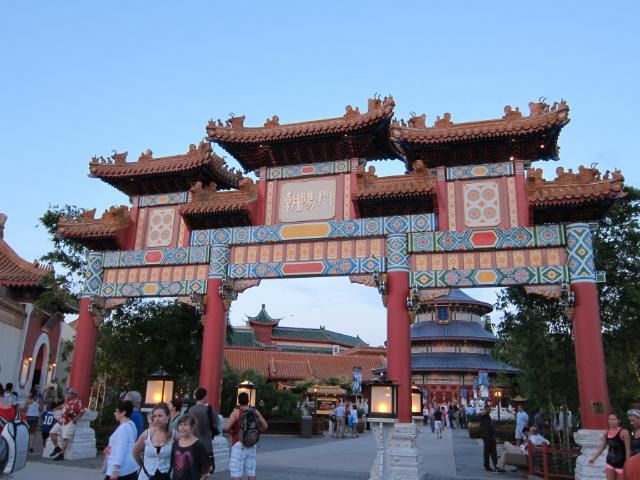 It's the one pavilion we rarely make it through, though one of these trips we need to eat at Nine Dragons. I took one more sunset picture as we approached Italy.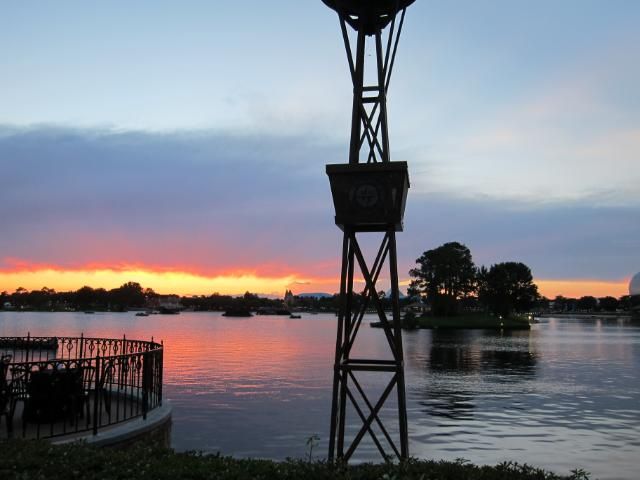 Arriving at the Italy pavilion, we went straight toward Via Napoli, our dinner destination.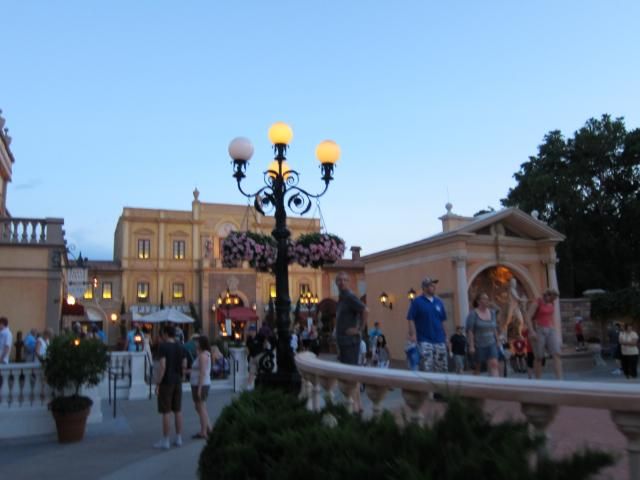 We checked in and ogled at the beauty of that building.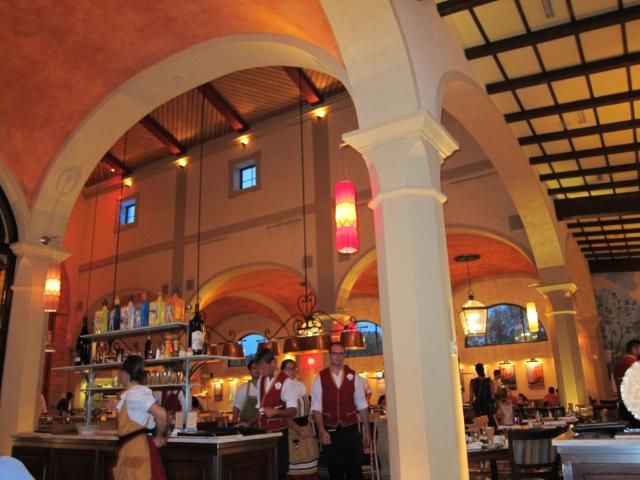 Despite our difficulty scoring a timely ADR, it wasn't that busy, and we were seated pretty quickly. Our server started us off with some bread with olive oil.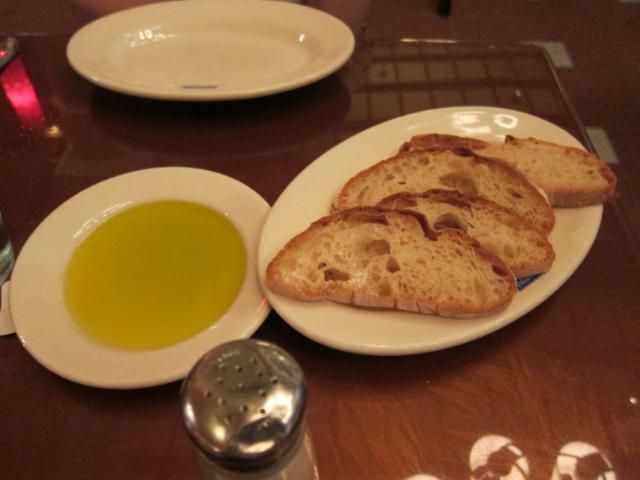 I just love fresh bread at restaurants. It's delicious.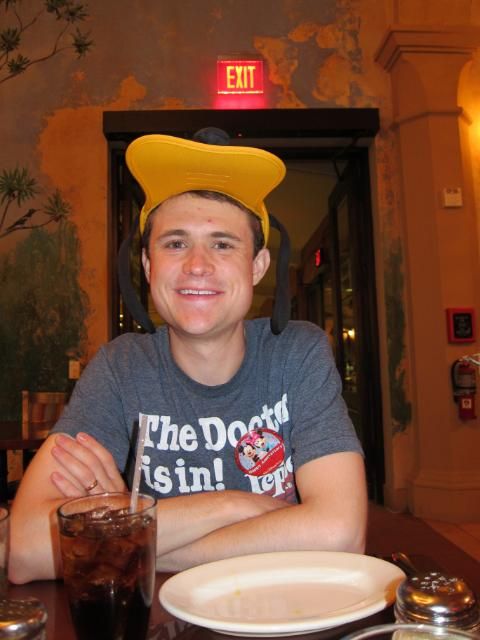 After we ordered, one of the other servers walking by noticed us taking pictures, and offered to take one of the two of us.
And then the pizza came. We ordered two pies to split between us. The first was the Piccante (spicy Italian sausage).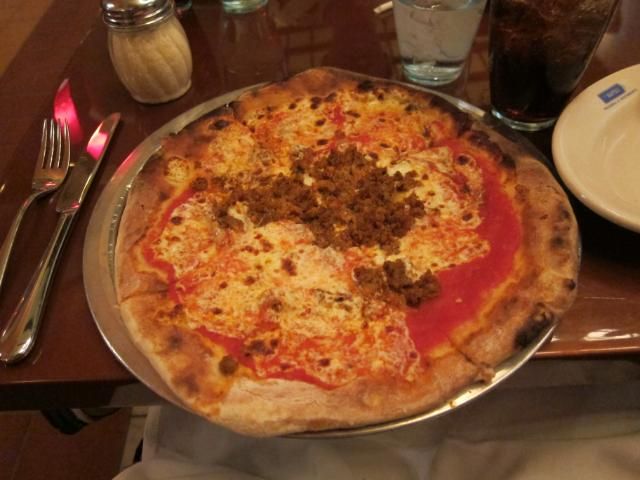 The second was the Carciofi (white pizza, artichoke, fontina, mozzarella, truffle oil).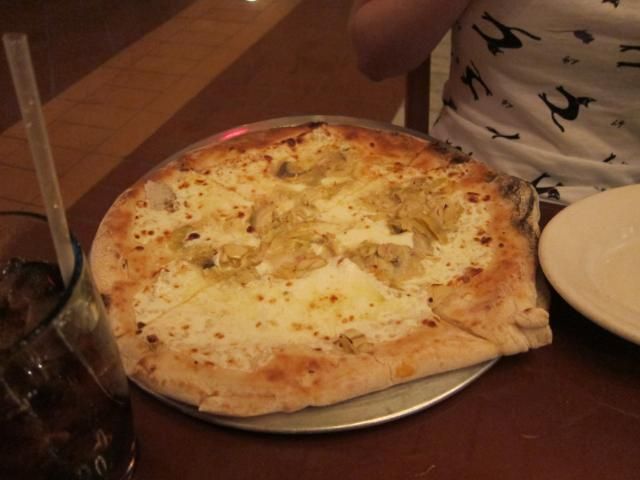 I'm going to find it difficult to put into words just how delicious these pizzas were. It quickly became one of, if not my favorite meal of the trip. Everything about it was just the perfect pizza. Part of it might have just been that I love pizza as a food, so it already had that going for it, but I know good pizza. We lived in New York for years, and this was on par with the best pizzas I ever had there. The secret, I know, is in the water that they import from a water source with the same pH, minerals, etc. as the water in Naples, Italy. It was worth it. I ate as much as I possibly could, but faced the same food wall that I'd hit so many times on this trip already, so we were really sad to only be able to finish a little more than half of each pizza.
Feeling thoroughly stuffed, I took a few more pictures of the restaurant.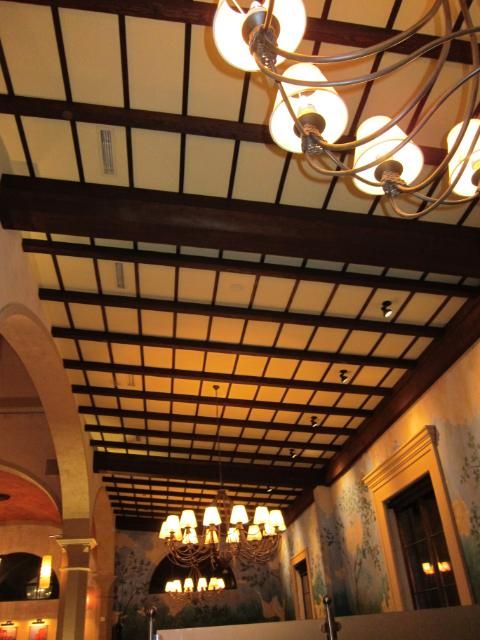 It was about at this time that we heard IllumiNations going off from the promenade. We wished that we could hurry out there to catch some of it, but we knew that probably wouldn't happen. Earlier in the dinner, one of the chefs had inexplicably come by our table to chat with us for a few minutes. He asked about our anniversary buttons and we told him our details, then he basically left. As it turned out, however, he was trying to figure out the details of our celebration so he could have us sent out a special anniversary dessert. We were already stuffed and had ordered our dining plan dessert to-go in case we got the room for it later, but we felt obliged to at least nibble on the special dessert the chef sent us. I took a bite before I remembered to take a picture.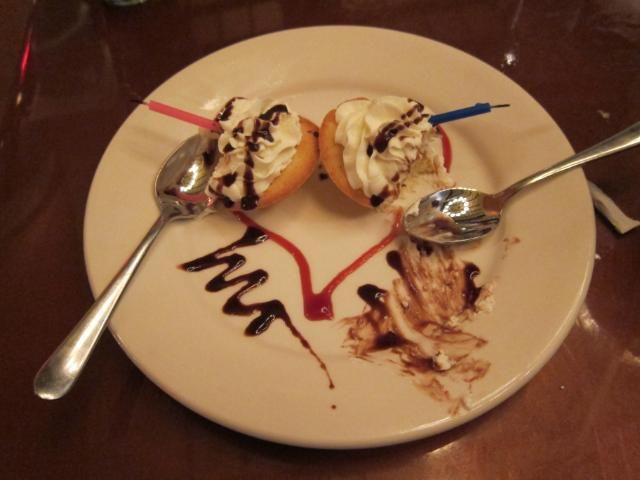 We only ate a few bites before our actual dessert came out with the check. We ordered Tiramisu to eat a little later. After settling our bill, we stepped back outside into a quickly-emptying Epcot.
Overview of Via Napoli Dining Experience
Service: Our server was really great. He was very attentive! 5/5
Atmosphere: I think Via Napoli is one of the prettiest restaurants in World Showcase. Between the architecture of the building and the overall layout, I was really impressed. Since the restaurant wasnt very busy, we didnt notice any problems with noise, but when it's packed, I bet the acoustics in that huge room might make it seem a little loud. 4.5/5
Food: Fantastic! Some of my favorite pizza ever. 5/5
First Visit?: Yes
Will Return?: Absolutely. I've had cravings for the artichoke pizza in particular several times since we went.
Italy was entirely deserted as we went back out into the night after dinner.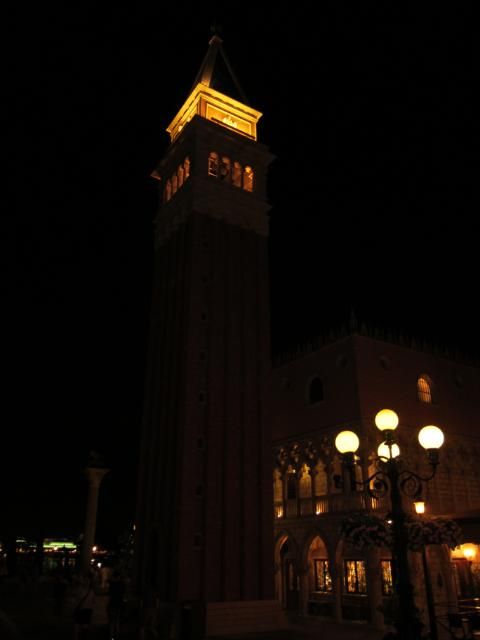 Since Epcot was officially closed, no one was really sticking around World Showcase.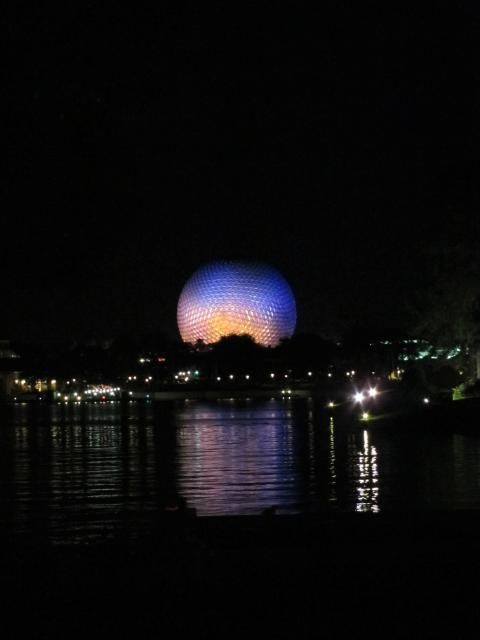 This proved to be a disappointment for us, because we realized that Karamell-Kuche had closed with the rest of the park. We had been hoping to stop in there and use one of our snack credits to get some caramelly goodness. Chalk it up as one more place we need to hit on our next trip! Instead, we settled down on a bench outside Japan to enjoy our tiramisu. Except we realized we had a problem—we didnt get any to-go silverware with it. Luckily for us, there were several cast members breaking down an IllumiNations dessert party right in this same area. We asked one of them if we could have a couple forks and they gave us a small handful. Now we returned to our bench and opened our dessert.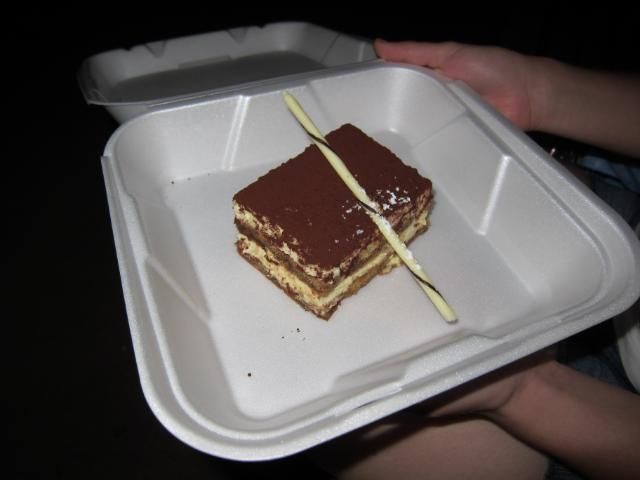 It was as delicious as it looked. I love tiramisu, and this was certainly all I was hoping for. We were still pretty stuffed, however, so we ate as much as we could before retiring our horde of plastic forks.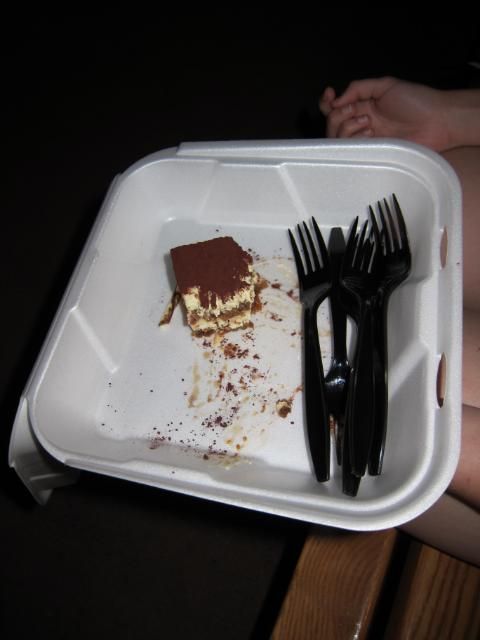 Previous Post | Next Post
Table of Contents
Follow



Share