Chapter 50
Shop Like a Wizard
---
Previous Post | Next Post
Table of Contents
(Originally posted October 14, 2012)
Inside Owl Post, we loved looking up and seeing all the great details.
We REALLY wanted this mug, but we have way too many mugs already&
Tracy really wanted this Hedwig backpack.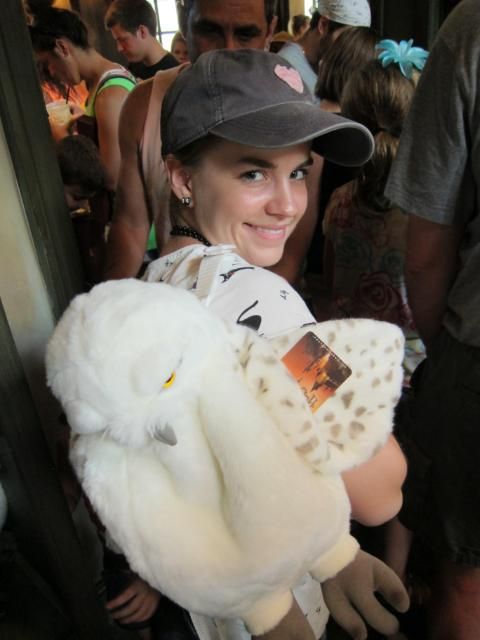 As you go further back into the store, there becomes a more varied selection of memorabilia. The chomping Monster Book of Monsters is a nice touch.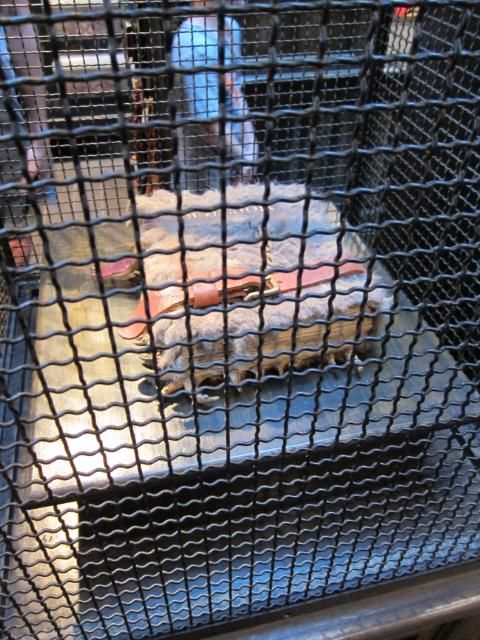 One of the most bizarre things about all the shops in the Wizarding World, but especially this one, is how incredibly small they are. On the one hand, it feels authentic as a small British shop, but on the other hand, they must have known this park was always going to be PACKED. It becomes hard to move while packed in like sardines, and Im sure its barely up to safety codes. At least the sense of claustrophobia is helped a little by the high ceilings and all the fun touches located above your head.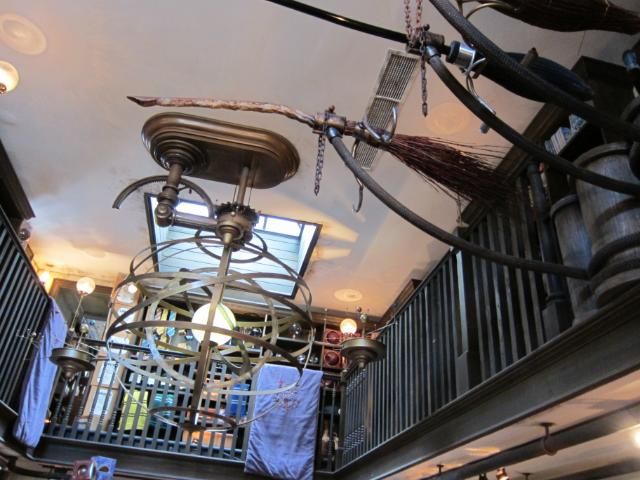 Honestly its a shame that they couldnt have incorporated some of that space above into actual retail space as it would be fun if you could go upstairs and look around up there.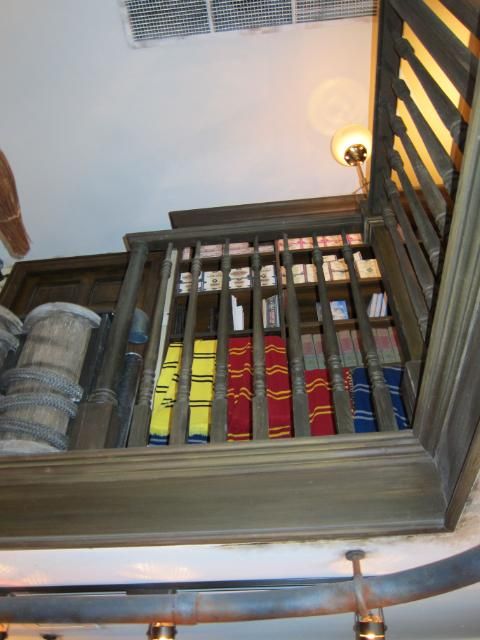 We probably should have bought some Spectre Specs to make sure we didnt have gnargles flying all around us.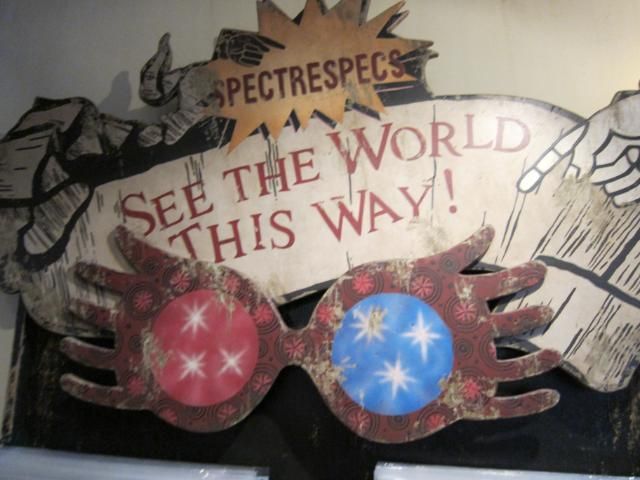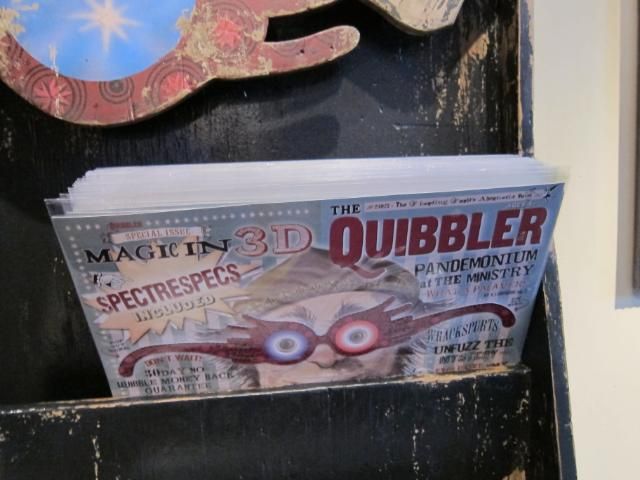 In a very Disney-esque touch, we loved all the signs like this posted in some of the shops.
We exited the store without buying anything for now. Apparently as you pass through from the Owl Post section of the store into the other half, it becomes Dervish and Banges.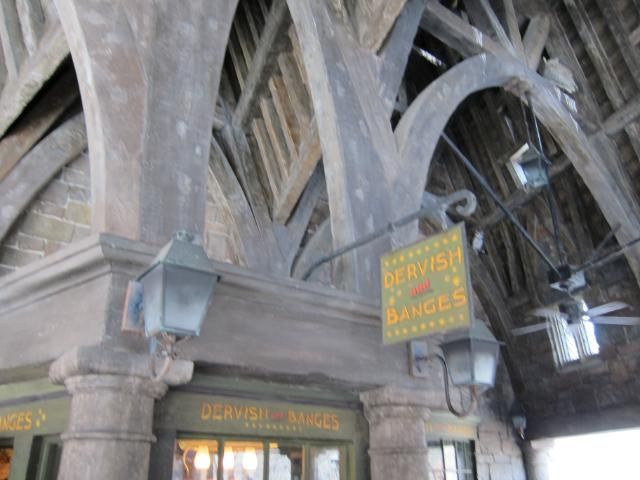 The owlery is just done so well. Its a fun place to just sit for a little while.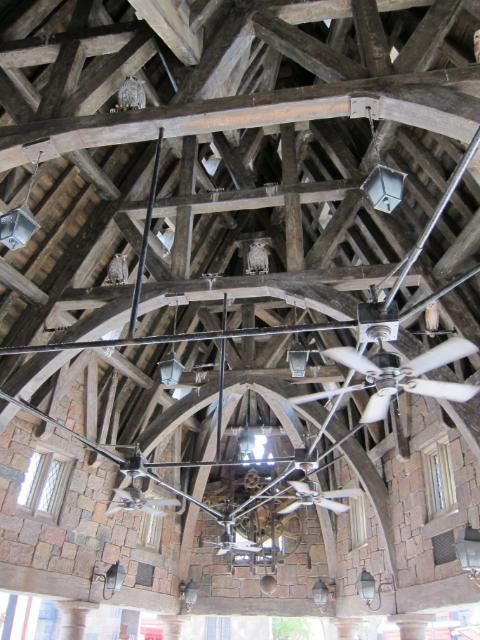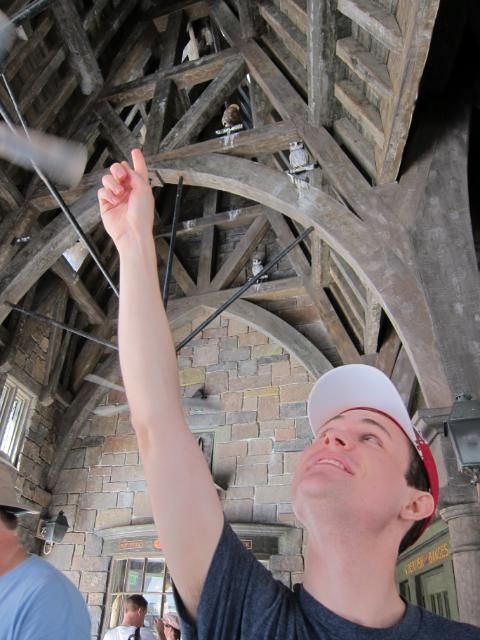 We went back to wandering around the village, looking at several of the faux shop windows. Heres Gladrags Wizardwear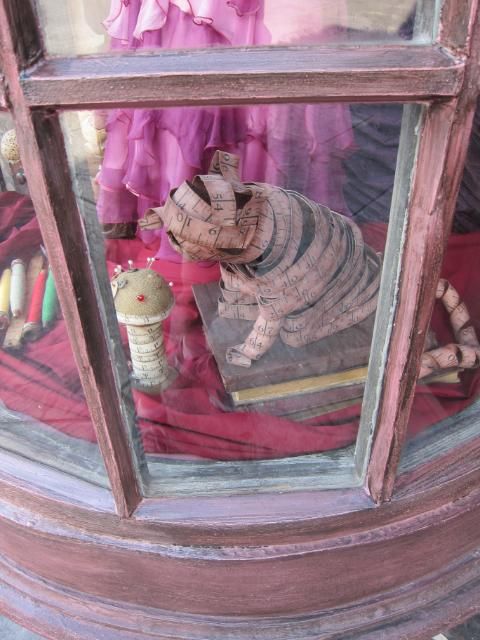 Dogweed and Deathcap Exotic Plants and Flowers.
The one thing about taking pictures of the shop windows is that theres so much glare that they rarely turned out too well&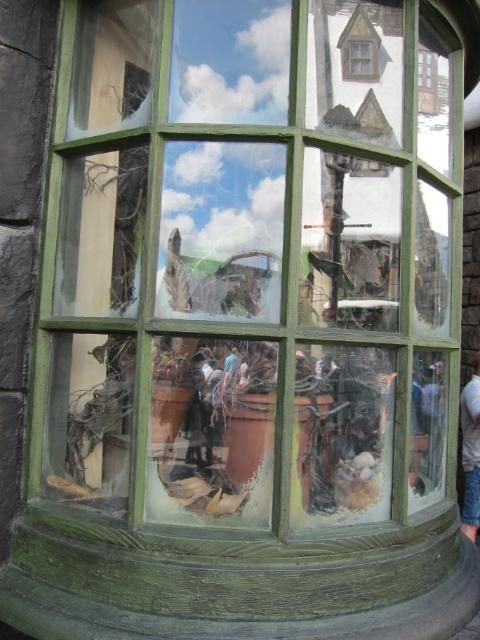 Continuing to look around, we went past both the Hogs Head and The Three Broomsticks.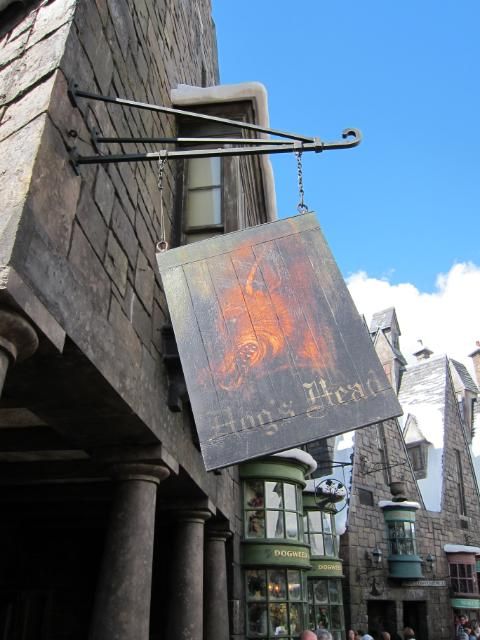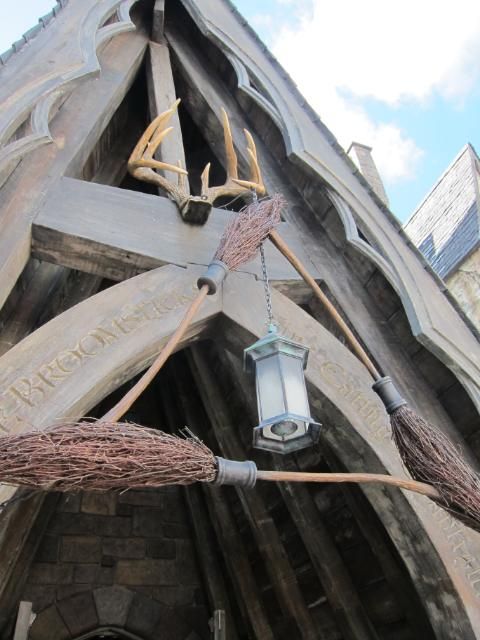 Another fine example of glare, though at least on this occasion it placed me in the role of extremely dangerous wizard.
Theres something about this architecture that I just love. All the crooked chimneys and variously quirky levels of the house make it feel magical.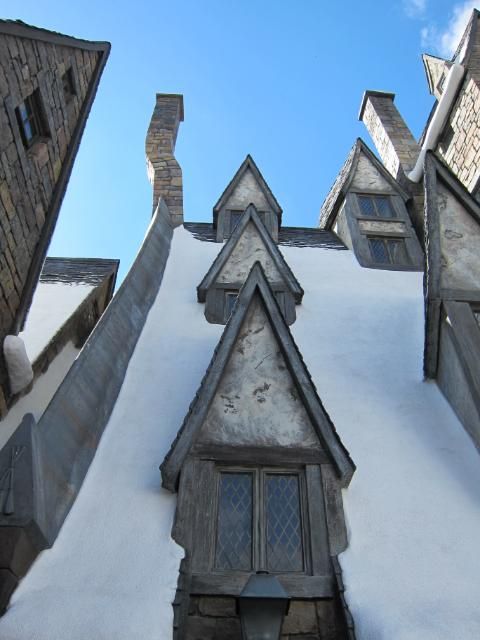 Going around the back of The Three Broomsticks feels a little like an alley youre not supposed to be in.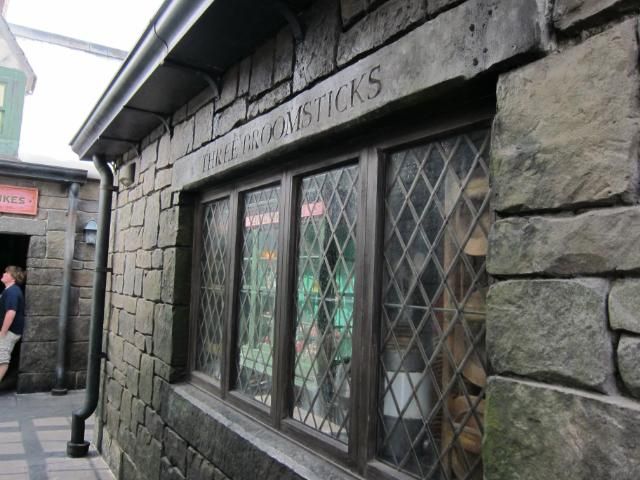 And now, it was time to enter that sweet-treat haven filled with temptationsHoneydukes!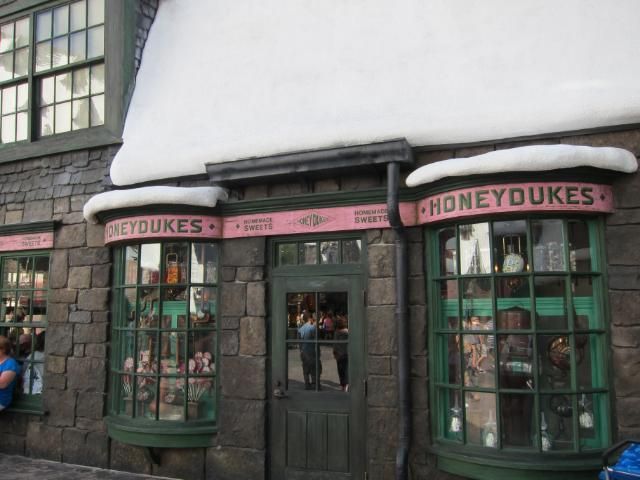 Previous Post | Next Post
Table of Contents
Follow



Share