Chapter 51
Hogsmeade Temptations
---
Previous Post | Next Post
Table of Contents
(Originally posted October 17, 2012)
Honeydukes is just filled with so many delicious treats that we knew going in that we would want them all.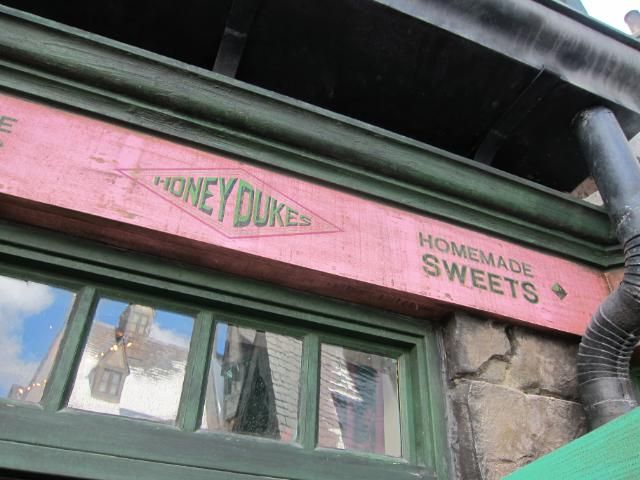 I remember when the first Harry Potter movies came out and the big merchandising push that went along with it featured Bertie Bott's Every-Flavour Beans really heavily. I'm sure that they were in a huge percentage of children's stockings that Christmas—mine included. The funny thing about them is that they made sure to hit all the good flavors (ones that are already in every pack of jelly beans) and then all of the "exotic" flavors were just terrible. I remember grass and dirt quite clearly. There was just never any in-between. I wish they would have made an exotic jelly bean that still tasted good.
The other sweet that stands out the most clearly from the books is Chocolate Frogs. When the Wizarding World first opened, I remember these were a big news item. No longer were they the bite-sized plain chocolate morsels that were released along with the first couple movies. Now chocolate frogs were HUGE.
Unfortunately, they're also super expensive, and we've never been able to reason ourselves into paying over ten dollars for what is essentially just a huge hunk of chocolate. At least they're fun to look at… And now here's several pictures of all the overpriced candy we wanted to buy.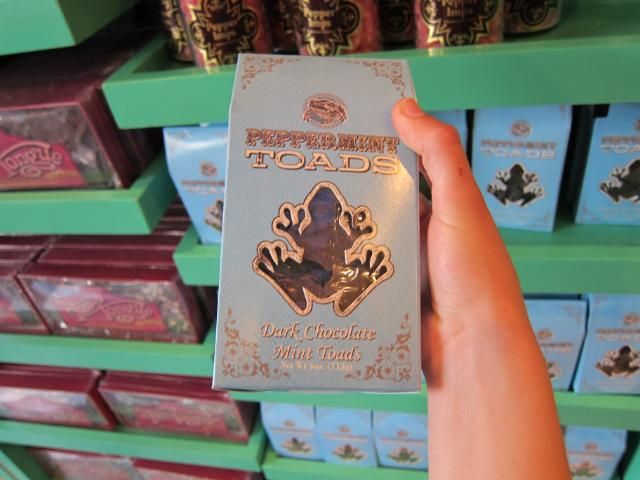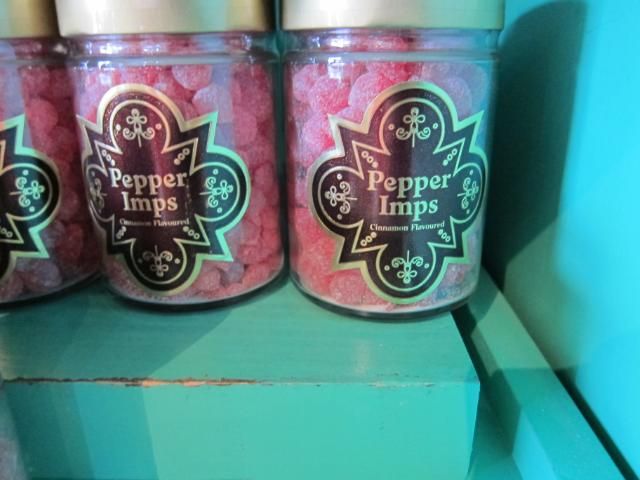 I wish I knew exactly what a Cauldron Cake is. They look interesting!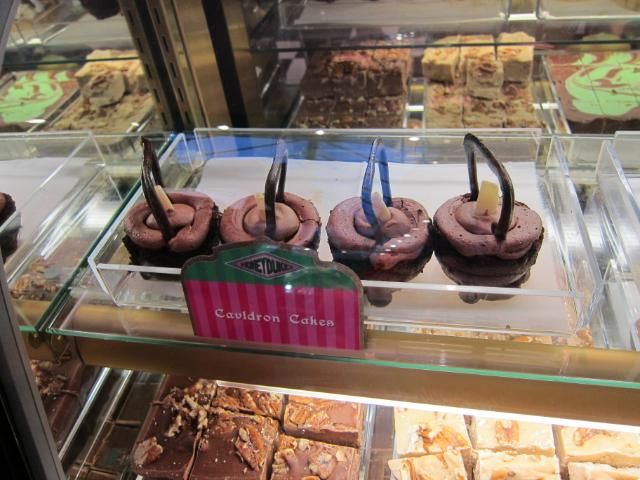 From Honeydukes, we made the transition into Zonko's. Now this is pure speculation on my end, but I wonder if when the presumed Diagon Alley section opens in phase two of the Wizarding World whether they will include a Weasley's Wizard Wheezes and turn Zonko's into something else. I assume they would have generally the same set of merchandise after all…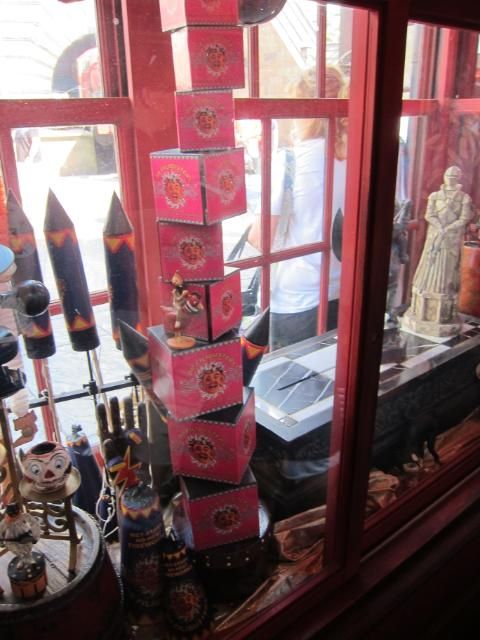 Tracy wanted a Pygmy Puff.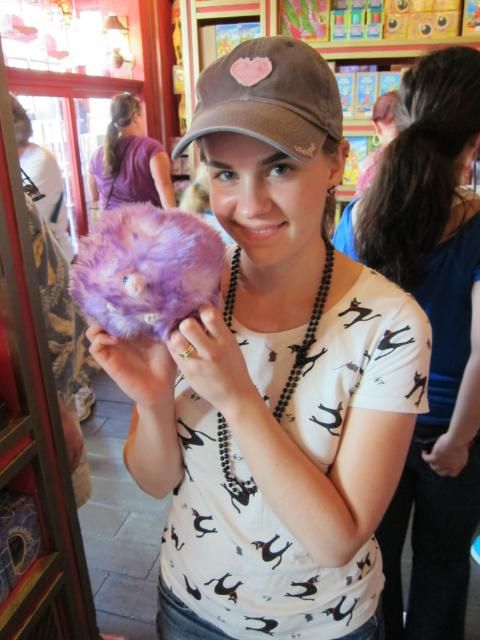 More fun stuff. I don't know where the actual merchandise ends and the props begin.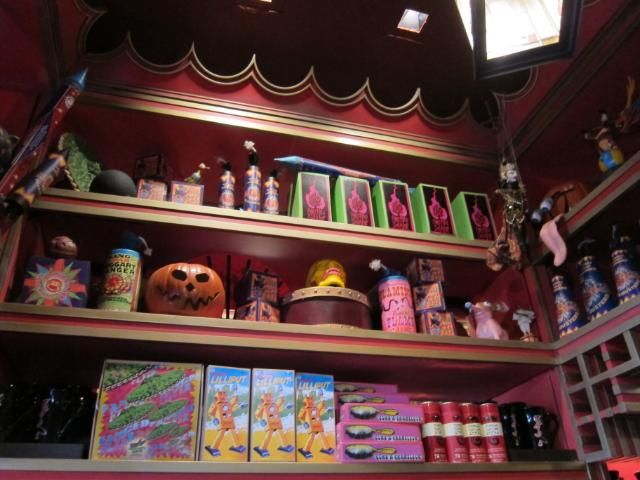 I LOVE that they sell U-No-Poo
On the whole, Zonko's was a lot of fun, but unfortunately we didn't make any purchases from there OR Honeydukes.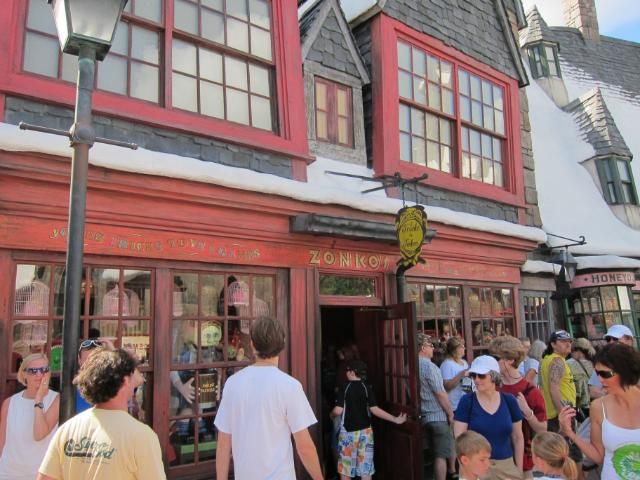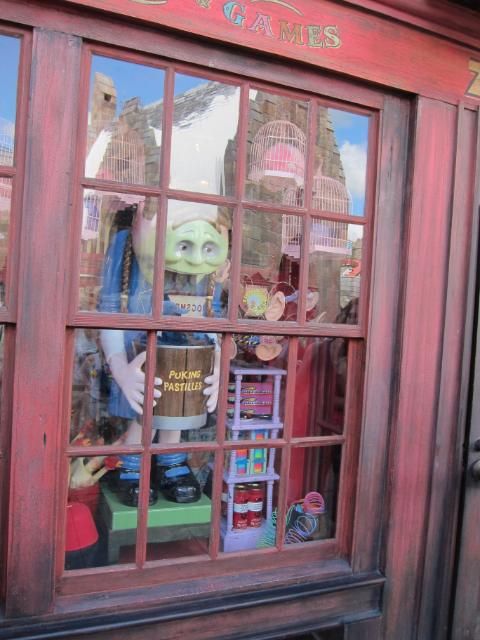 Coming back out into the village, we saw the conductor standing by the Hogwarts Express.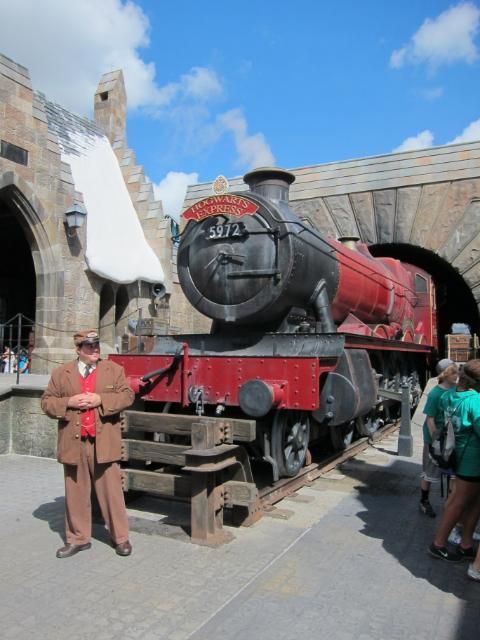 Again, I'm dipping into more rumors here, but I think it will be so exciting when there's an actual Hogwarts Express ride to shuttle you between the two parks after the Wizarding World expansion! It's one of those great opportunities for a ride that works seamlessly with the story. Anyway, for now, here's Hogsmeade Station (a.k.a. storage lockers…)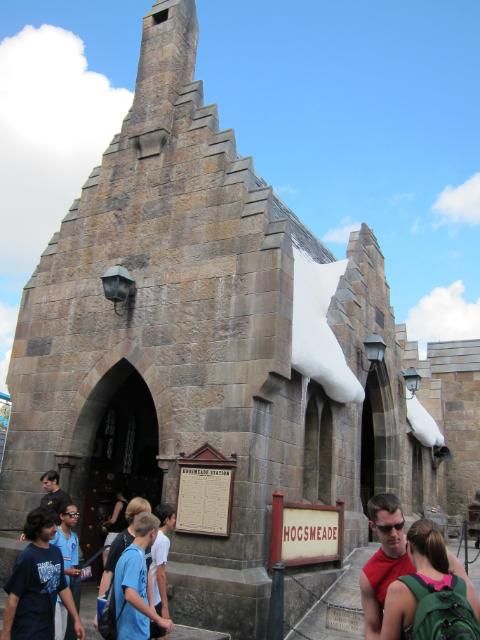 We got in the relatively short line to meet the Hogwarts Express conductor. I wish he weren't the only atmosphere character in the park. Having more people in the same vein as him would be so much fun so that you could have random meet and greets with various wizarding types. When we got to meet and quickly take pictures with the conductor, he was very jolly. He saw my shirt and said, "Dr. Pepper? Well that's a funny name for a doctor!" It was fun.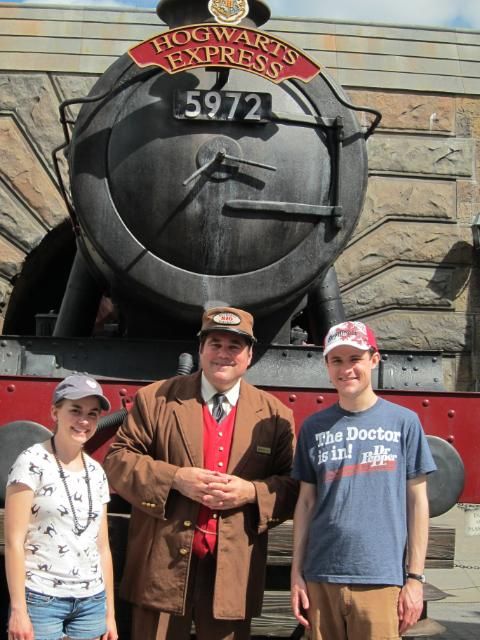 And luckily we did a camera swap with the people in line behind us so we got a couple good pictures.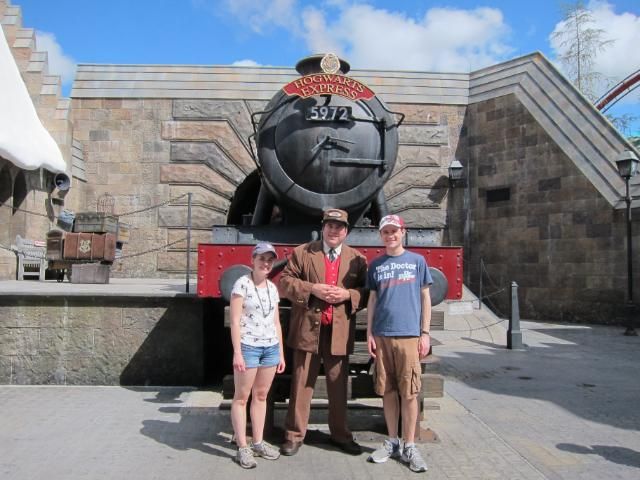 The Hogwarts Express as it is now is fun at least.
And even if it's boring that the station is just lockers, it still has some good details.
Now we were left once again just to explore and soak up some of the atmosphere of Hogsmeade, which was definitely filling up as the morning went on.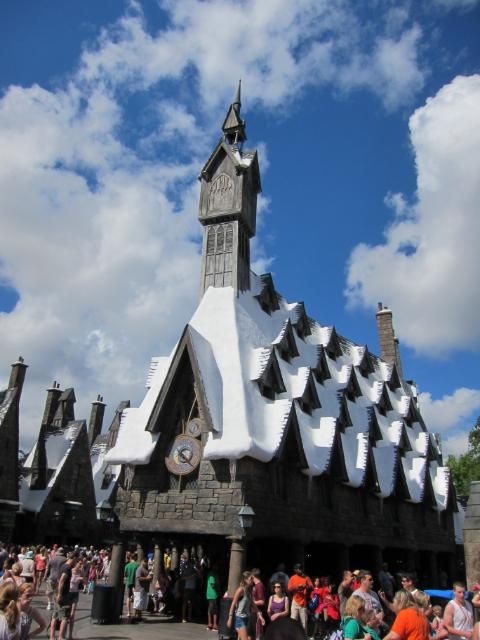 The Dragon Challenge joins Rock 'n' Roller Coaster and a few other rides as one that we just didn't feel quite up for on this trip.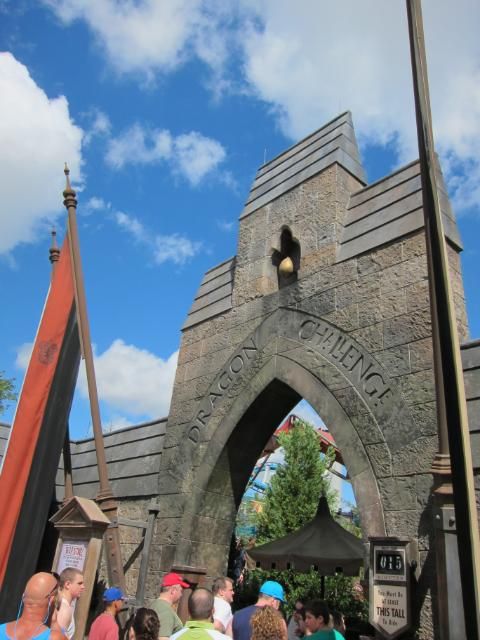 Honestly, Tracy HATES roller coasters with a big drop like that at the beginning, so she was NOT happy with her experience on it on our last trip. I doubt whether she'll ever want to ride the Dragon Challenge again. I don't really care that much. This ride has always struck me as a little bit of a cop-out when they re-themed the area to make it the Wizarding World. We had gone on the old Dueling Dragons and obviously nothing changed except the queue. That being said, however, the queue is really great and features several fun details straight from the fourth book/film. We thought about going through the queue and taking the chicken exit. Maybe next time…
We continued our wanderings, and I kept snapping photos of practically everything in sight.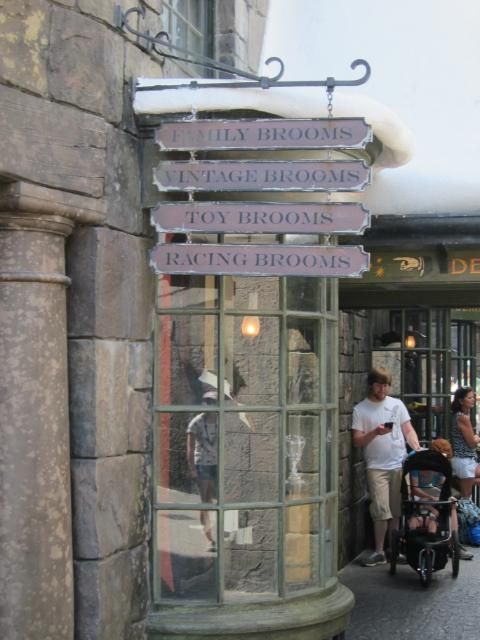 It was getting towards late morning, and was still too early for lunch even though we were starting to get a little peckish. Rather than eat just yet, however, we decided maybe now would be a good time for a little thirst quenching from the Wizarding World's signature drink.
Previous Post | Next Post
Table of Contents
Follow



Share