Chapter 41
Don't Go Chasing Waterfalls
---
Previous Post | Next Post
Table of Contents
Nugget Falls suddenly seemed so massive as we got closer.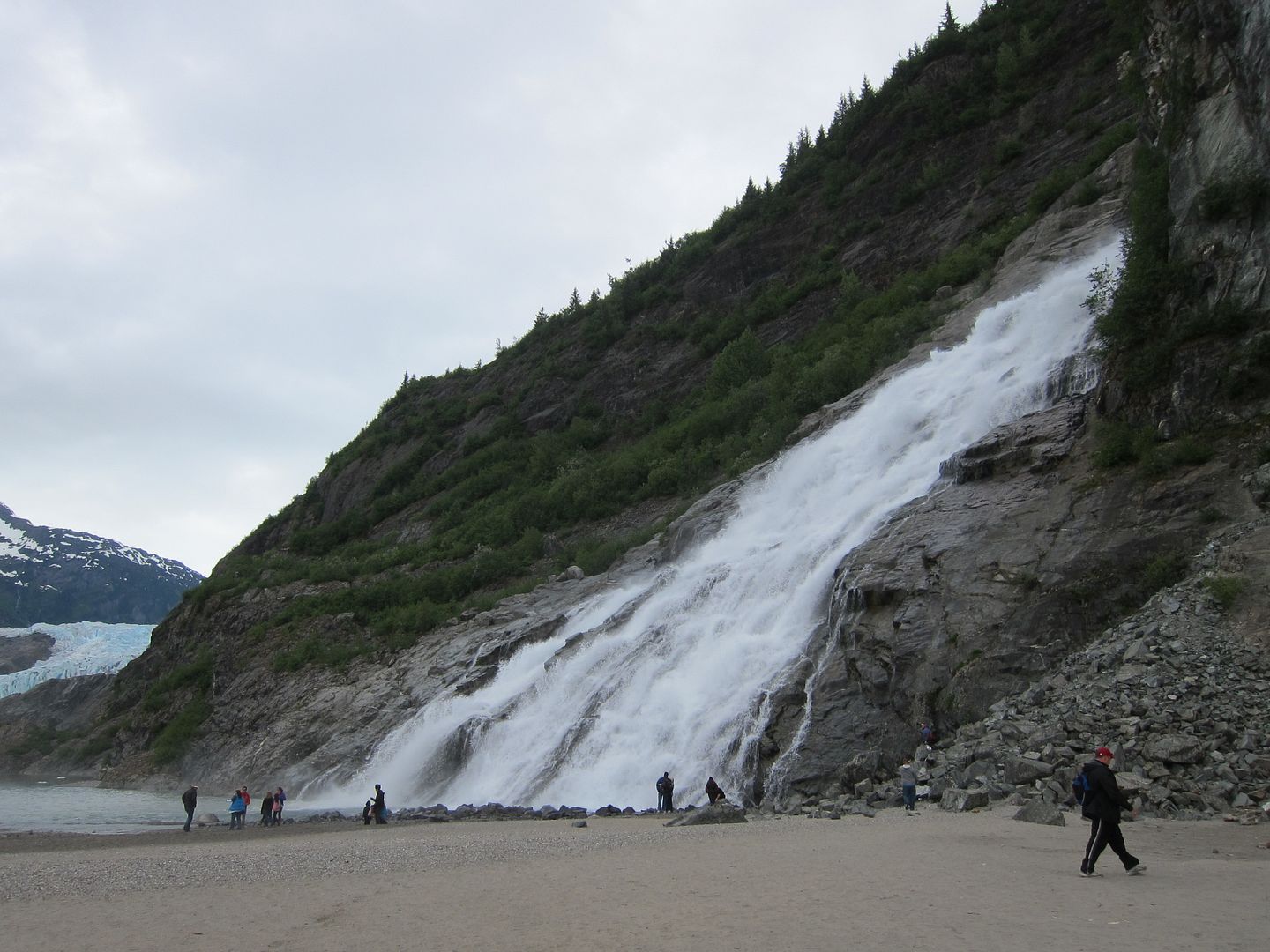 Fueled by parts of Mendenhall Glacier melting off in the distance, it certainly flows very rapidly.
It was amazing how close to the waterfall we could actually get, and it was so loud as we stood here with it crashing right by us.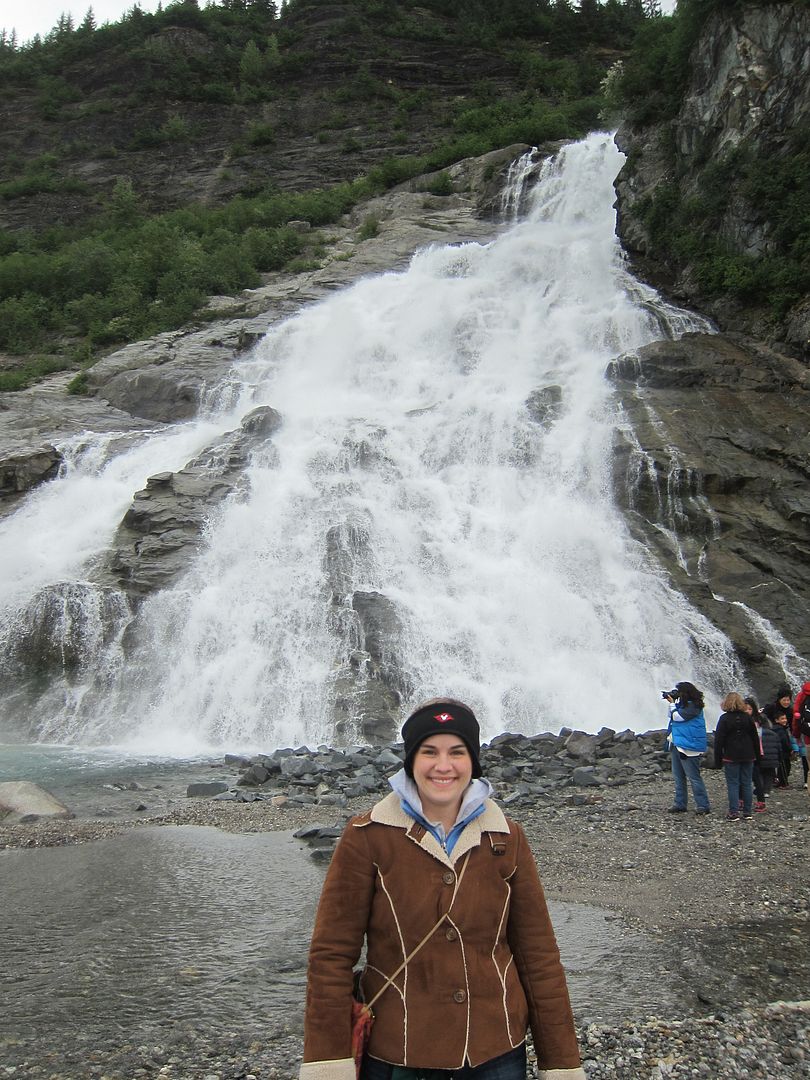 At one point, we traded cameras with another couple and walked right up to the base of the falls to take each other's pictures. It was so misty right here because of all the water that gets suspended after crashing down into the pool below.
Here's a picture from right in the middle of the mist.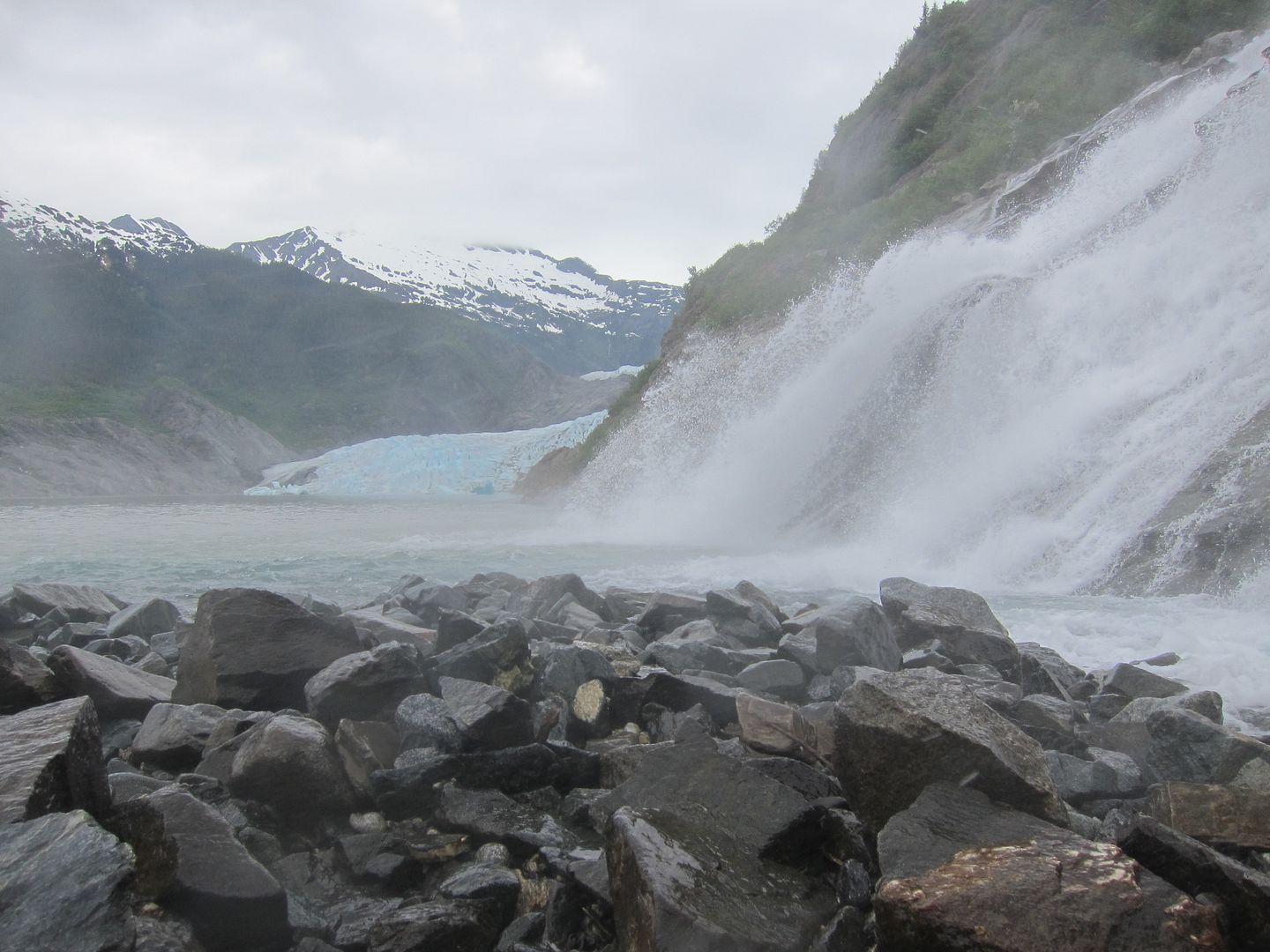 Since it had already been misting a little throughout the morning, it almost didn't matter that we got a little wet hanging out by the waterfall. We enjoyed the unique view of the glacier from here.
We got other people to take a couple more pictures of us.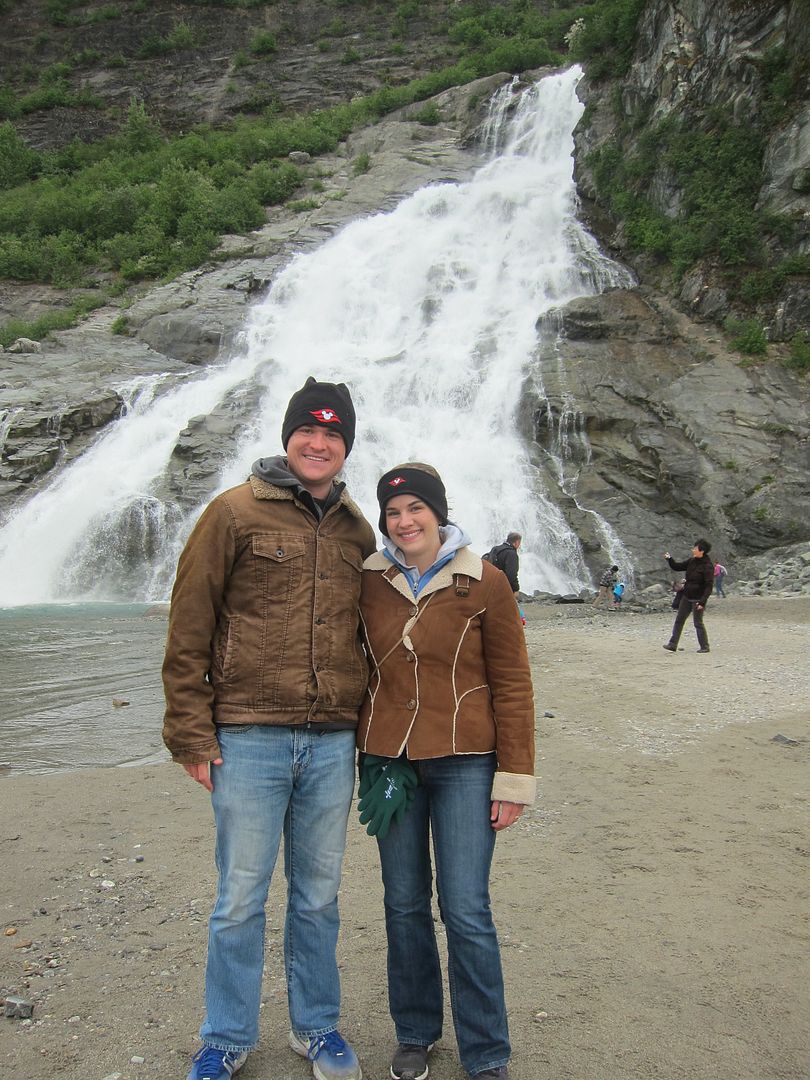 And after enjoying the lovely area for several more minutes, we turned around and started the hike back.
One last look back at the falls as we left it behind us.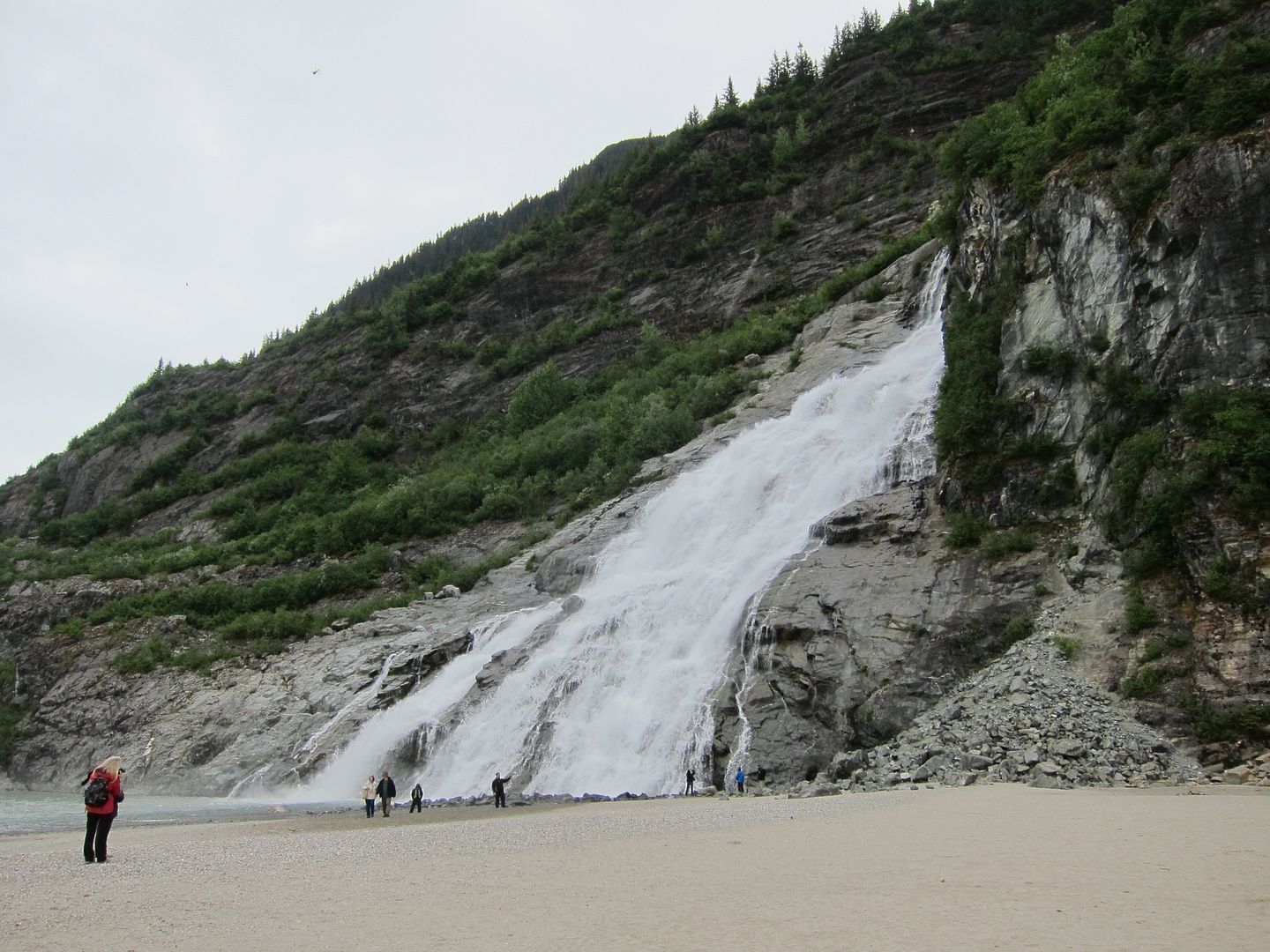 When we arrived back at the visitor's center, we went inside one more time. I tried out my newfound technique of taking pictures through the viewfinder and focused on this really blue chunk of glacial ice.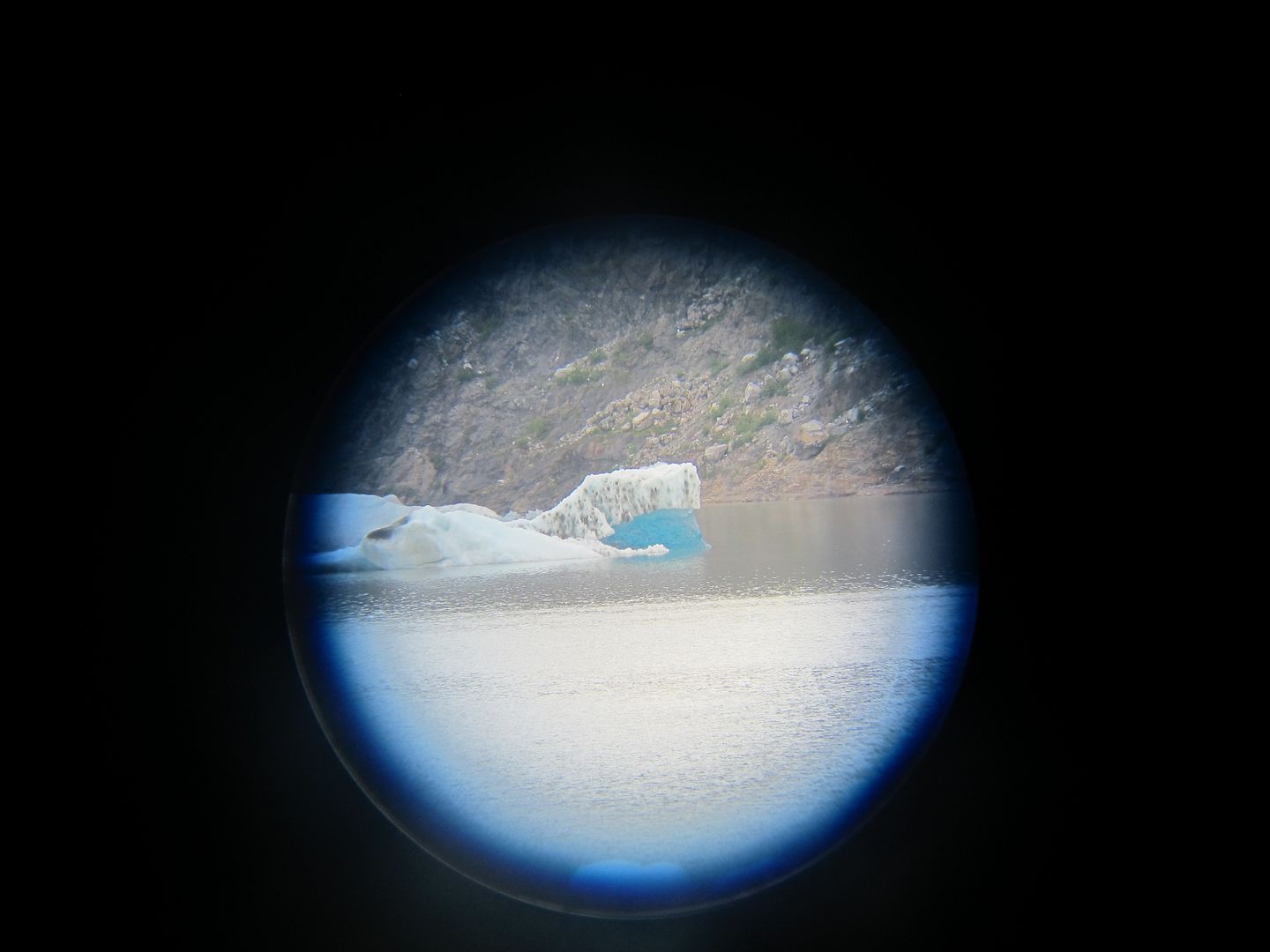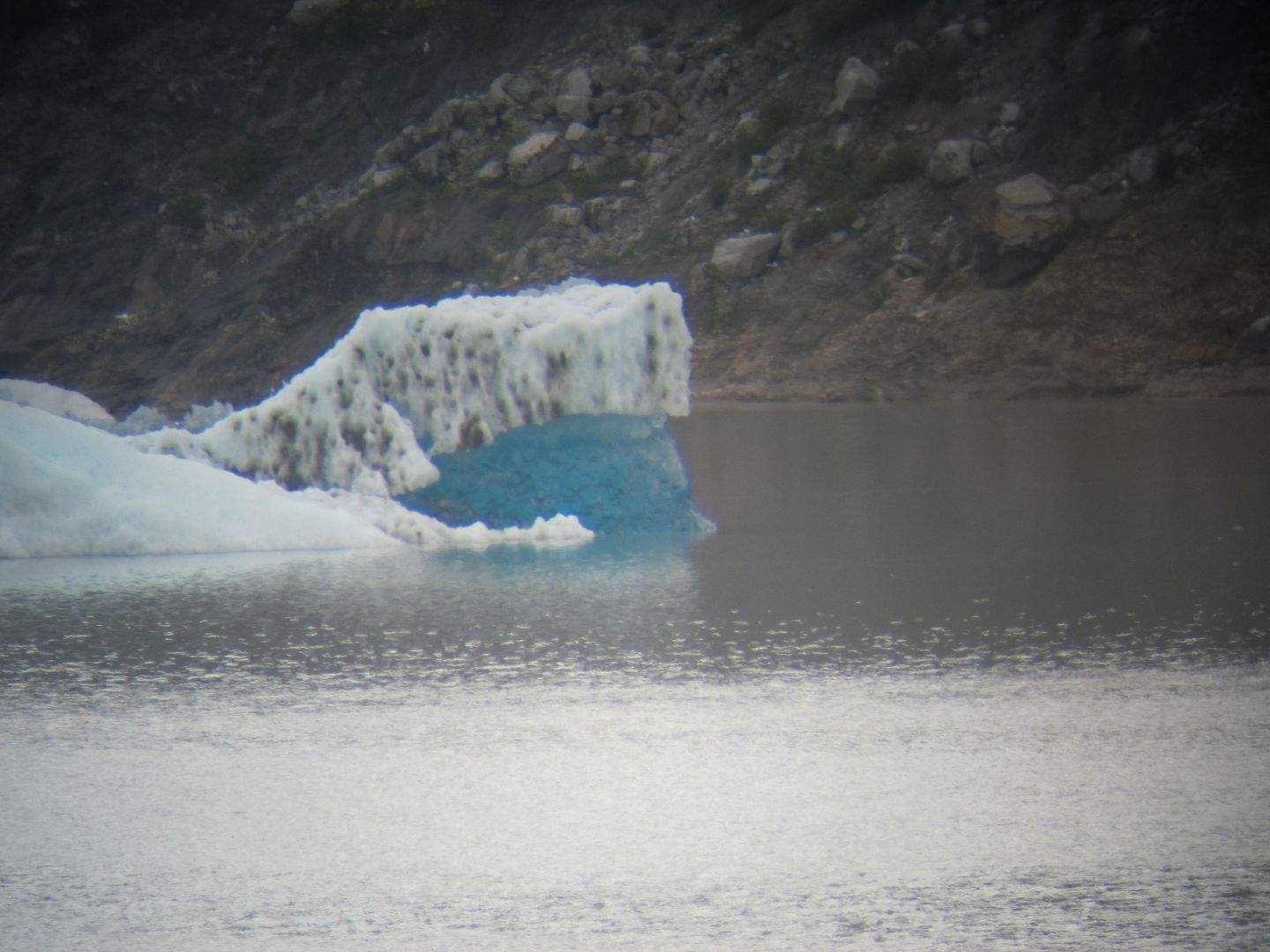 Here's one last view of the glacier before we started to head out.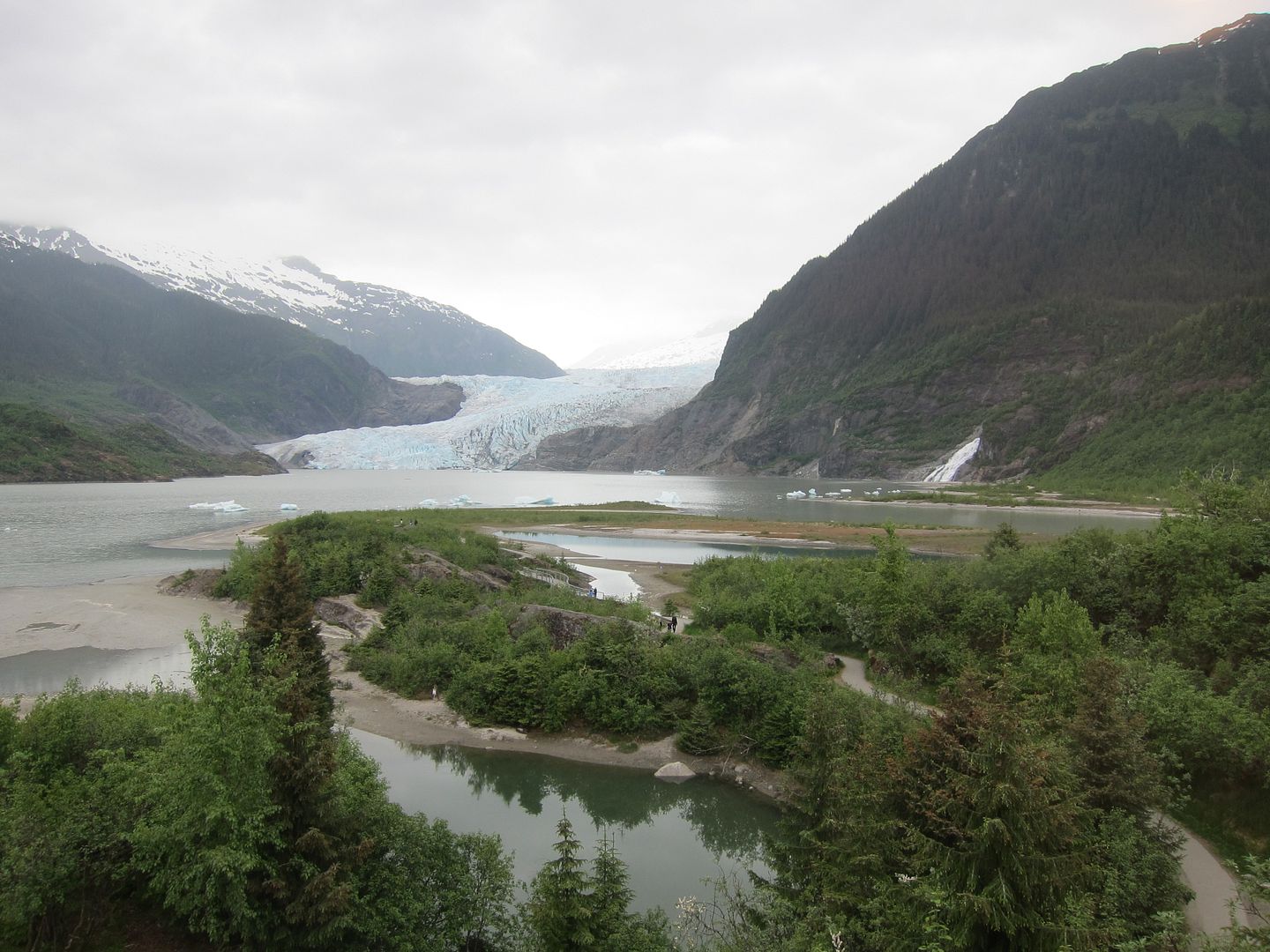 I also photographed the sign as we walked back toward the parking lot where we would catch our bus.
After another 20-minute bus ride, we got dropped back off in town right where we'd started.
Honestly, I'm so glad that we decided to venture out on our own in Juneau to explore Mendenhall Glacier. It sounds like the organized Port Adventures that include it as one of the stops only give people about five minutes to run and try to take pictures before they need to be back on the bus. We were able to take our sweet time and simply soak up the atmosphere of the beautiful place, and we were sure we'd made the right decision.
Now that we were back in town, however, we didn't have any concrete plans for the rest of our day in Juneau. We did know that we were both really hungry for lunch, and we found a restaurant to try that had excellent reviews on Yelp!
Somewhat aptly named Tracy's King Crab Shack, we knew this would be our best opportunity to sample some fresh Alaskan seafood.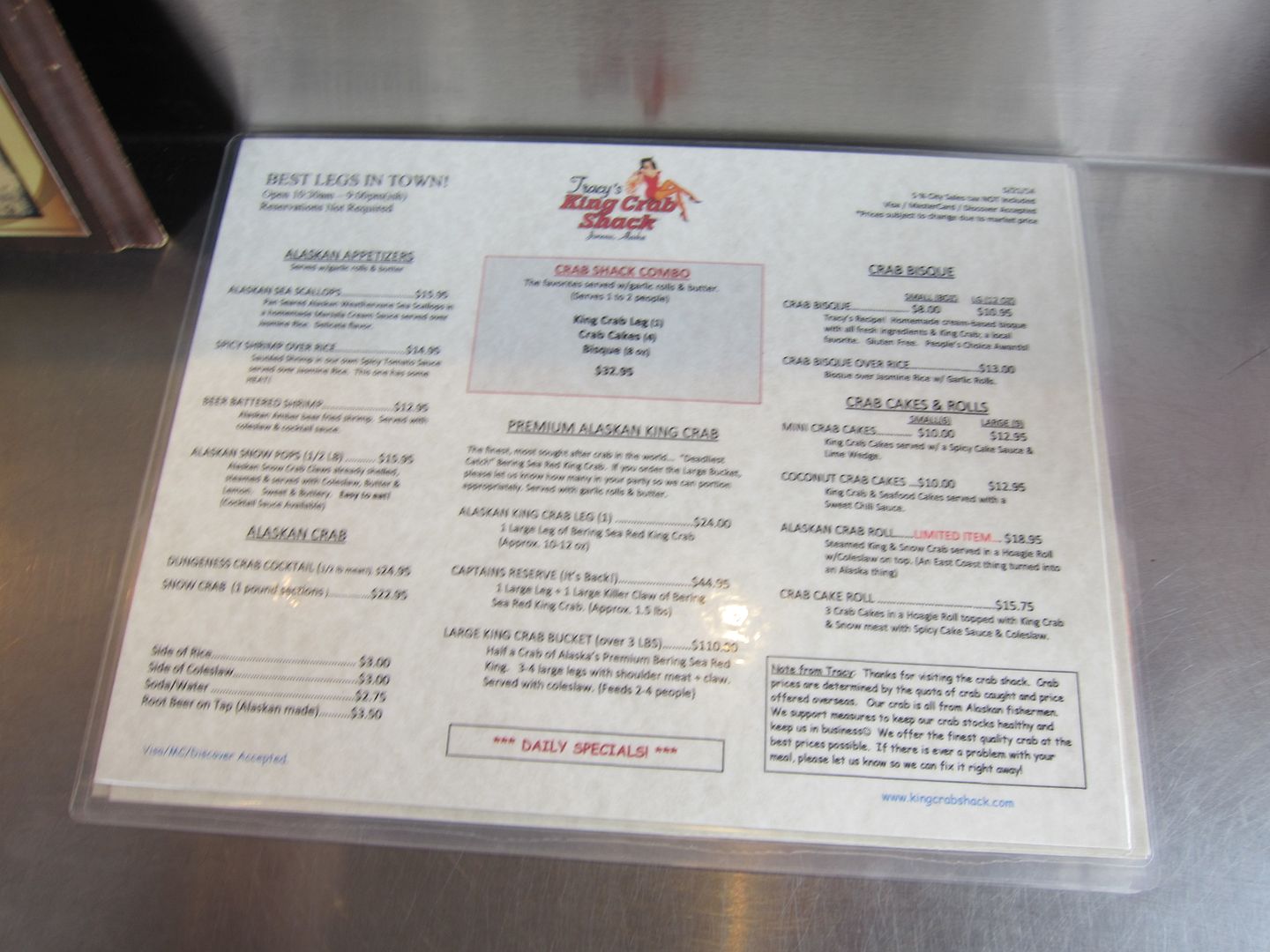 Tracy was determined to try some crab bisque, while I decided to go for an Alaskan crab roll.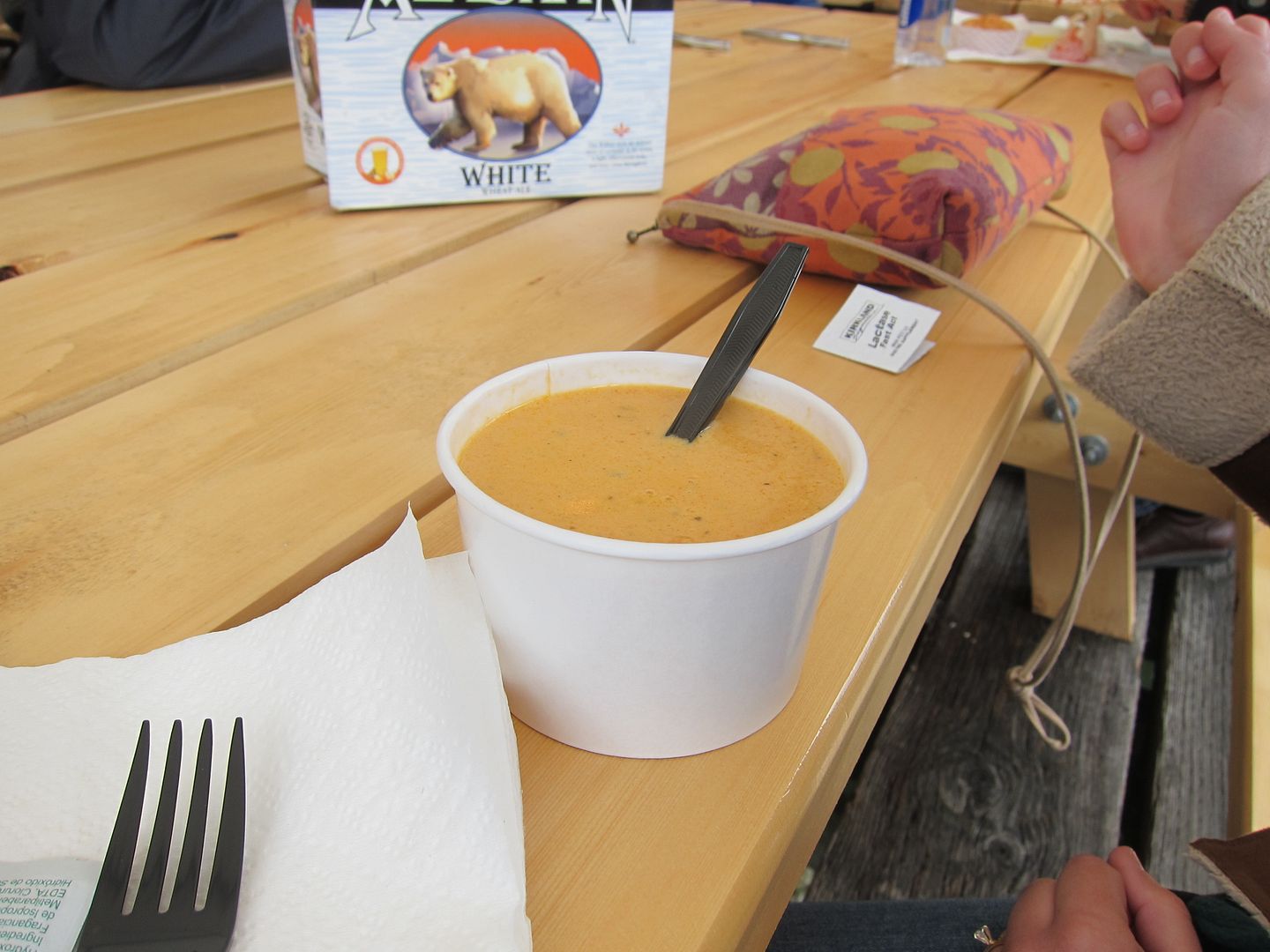 This meal was absolutely delicious! We were both so pleased with our entrees, and it was truly the best I can remember crab having ever tasted in my life.
Previous Post | Next Post
Table of Contents
Support the Wandering Mouseketeers and get yourself a little something! Do your online shopping via our Amazon link!
Follow



Share