Chapter 40
Unexpected Wildlife
---
Previous Post | Next Post
Table of Contents
The Mendenhall Glacier visitor center charges a nominal admission fee (it was no more than a few dollars per person), so we sucked it up and paid. You get handy wristbands when you enter, so you can go back in as many times as you want during your visit. Once we were inside, the picture windows revealed a slightly different angle on the glacier.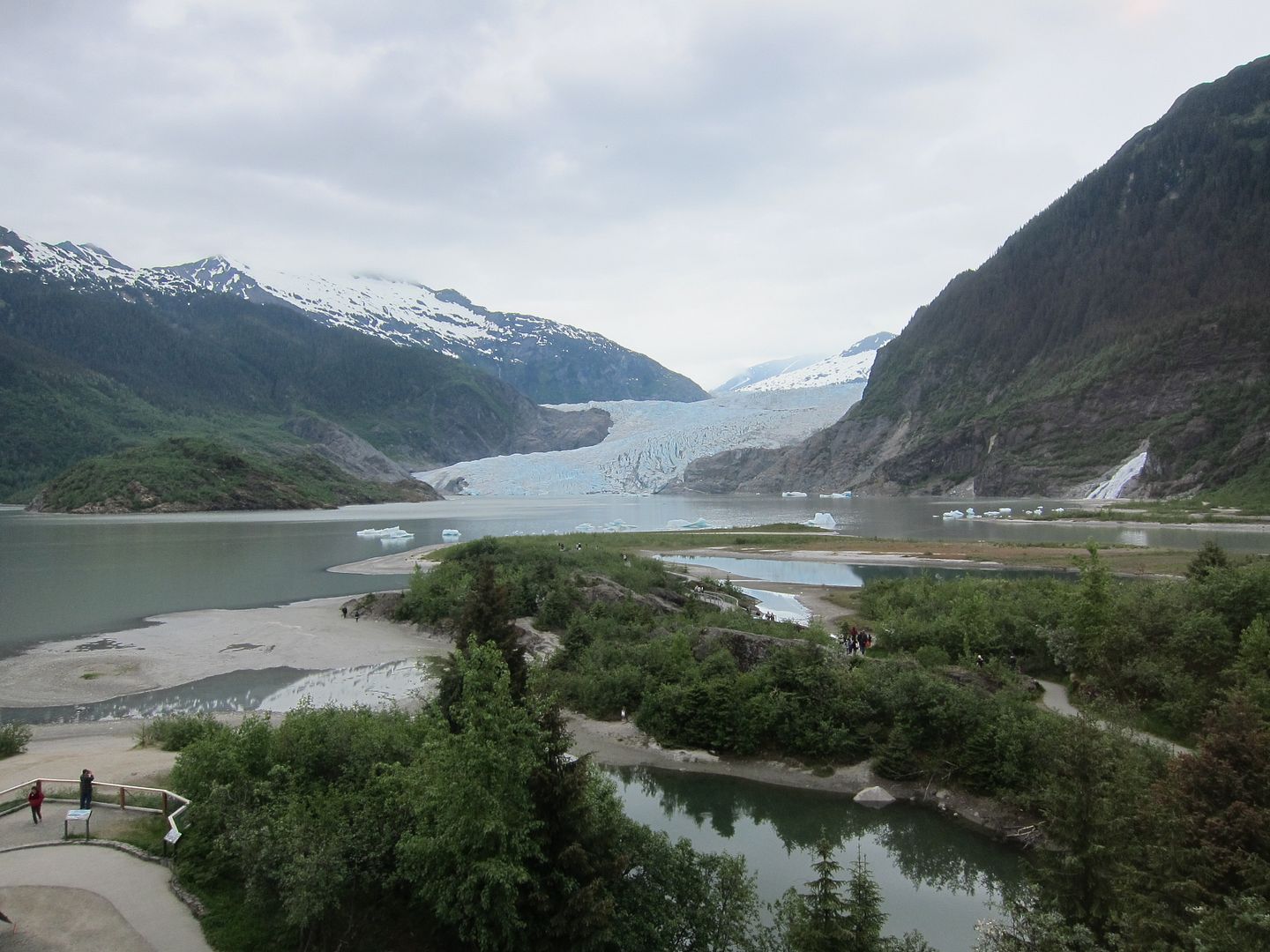 There were park rangers doing talks all around the center, so we would occasionally catch snippets of what they were saying.
We also took advantage of this vantage point to use our binoculars to look out.
They have some of those permanent telescopes around so that you can see with even greater magnification. One of the rangers was telling someone who was looking through the viewfinder to keep an eye on a specific tree because there was a porcupine in it. Once the other guy vacated the telescope, I tried to find the animal. Here is where we knew we were supposed to be looking.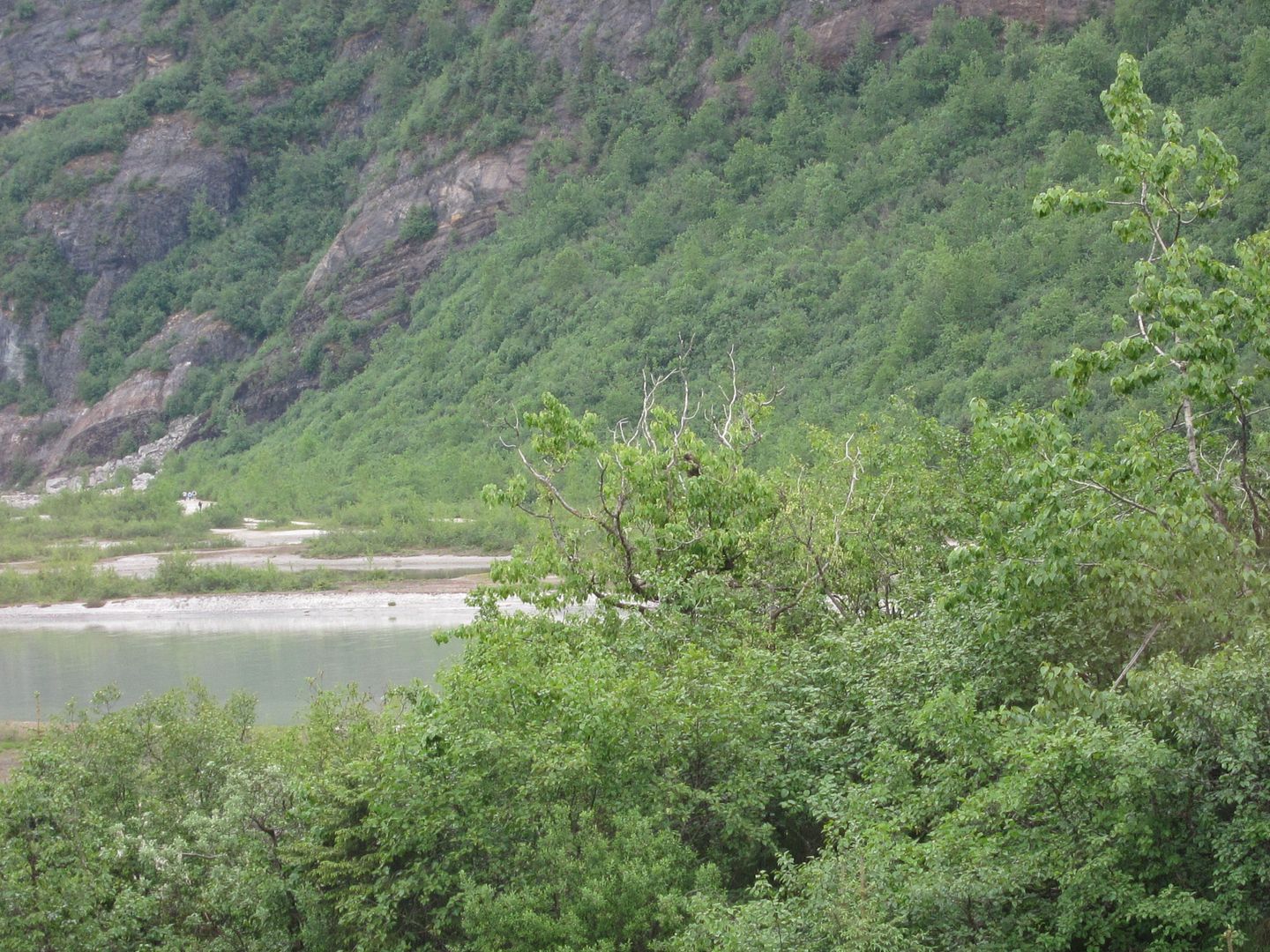 I didn't know how well it would work, but we saw someone else taking a picture by holding his camera up to the telescope. And here is a much better picture of our new spiky friend.
Porcupines were not one of the animals we'd imagined seeing in Alaska, so this was a sort of bizarre and exciting treat.
Of course, since the mission of the visitor center is to teach people about the geology and wildlife of the region, there were several exhibits devoted to both. Here's Tracy with one of the bears we were supposed to be looking out for.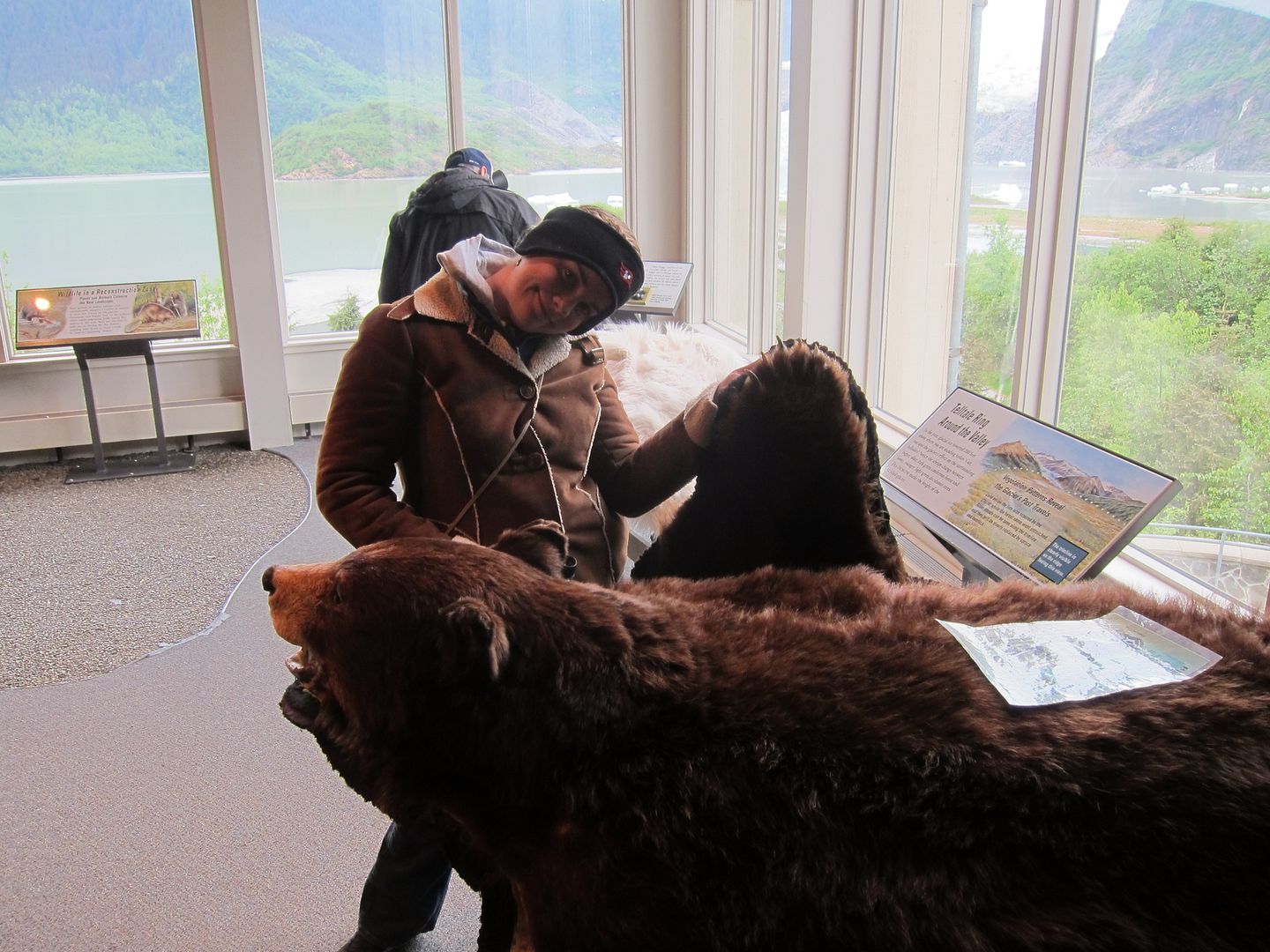 And here's another big piece of glacial ice like the one we'd gotten to touch on Tracy Arm day.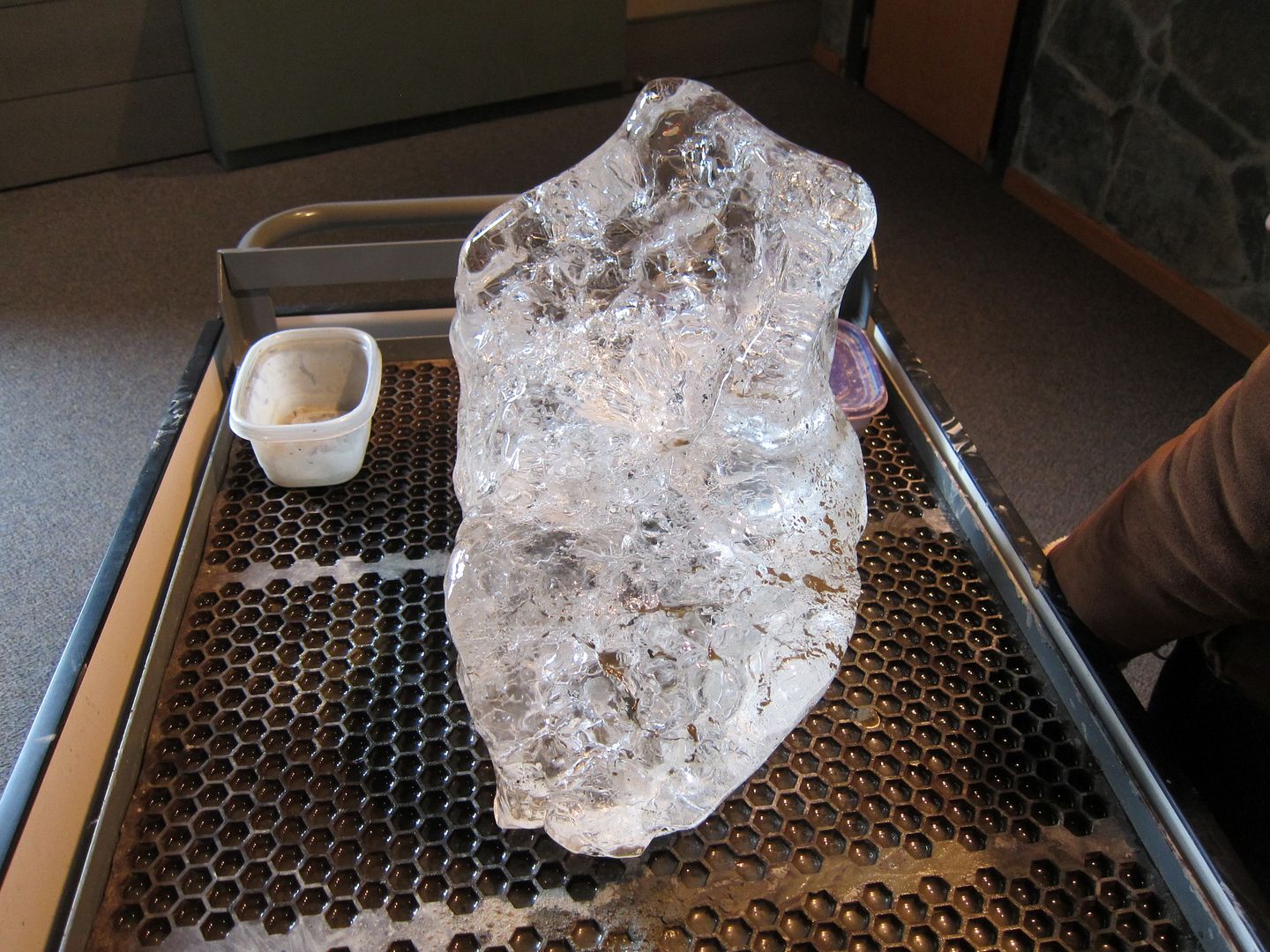 After we'd spent some time in the visitor center, we headed back outside to do the hike that everyone kept recommending over to Nugget Falls.
0.8 miles each way, the "hike" was more like an easy trail walk—which is why it's so popular.
It was certainly wooded and lush, but unlike some hikes, this one was more about the destination than the journey.
I don't know why I took this picture, but I think it's because I was just hoping this would be the tree that our porcupine friend was hanging out in.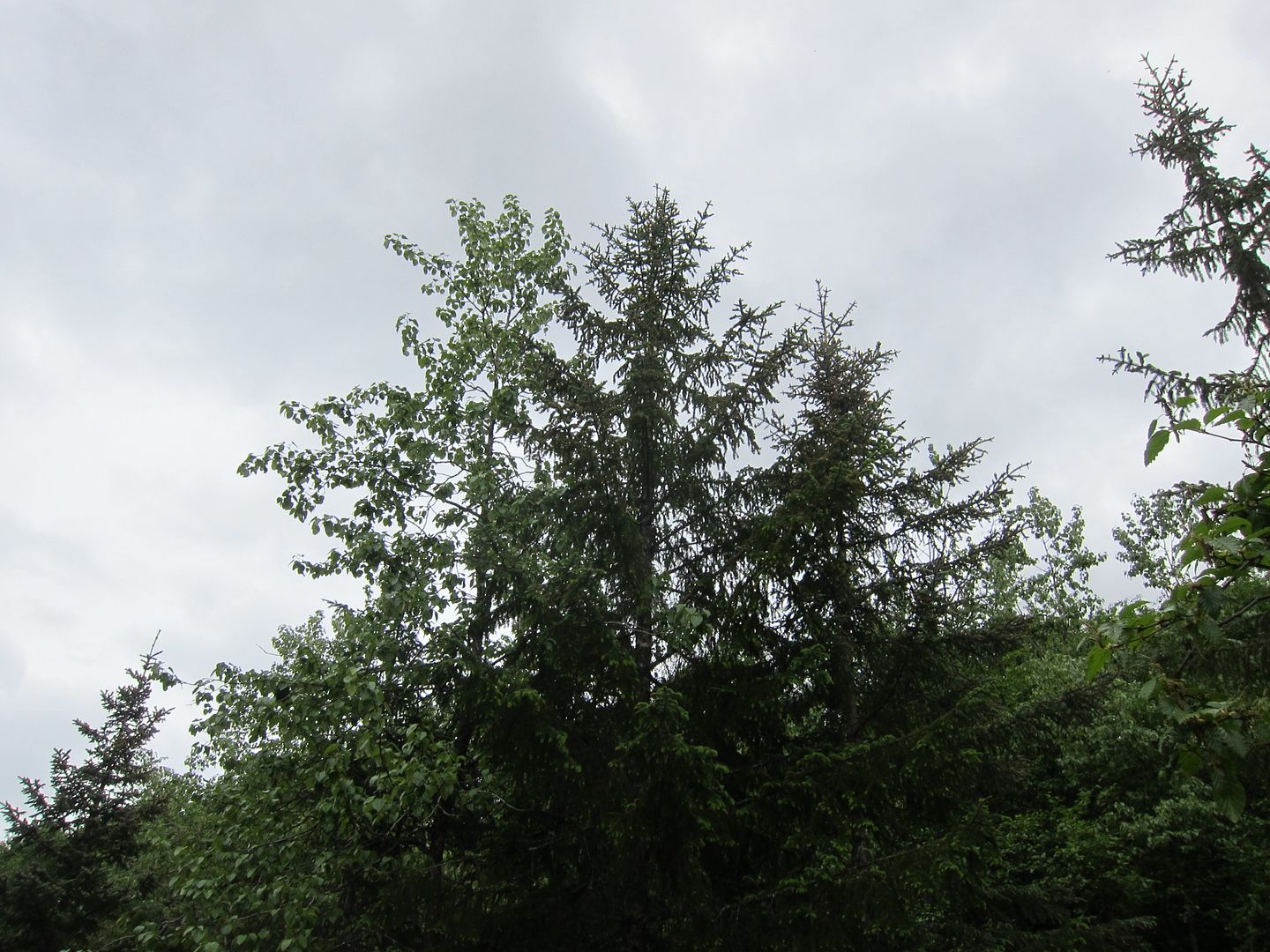 As we walked, we would occasionally find breaks in the trees that would reveal new scenic vistas.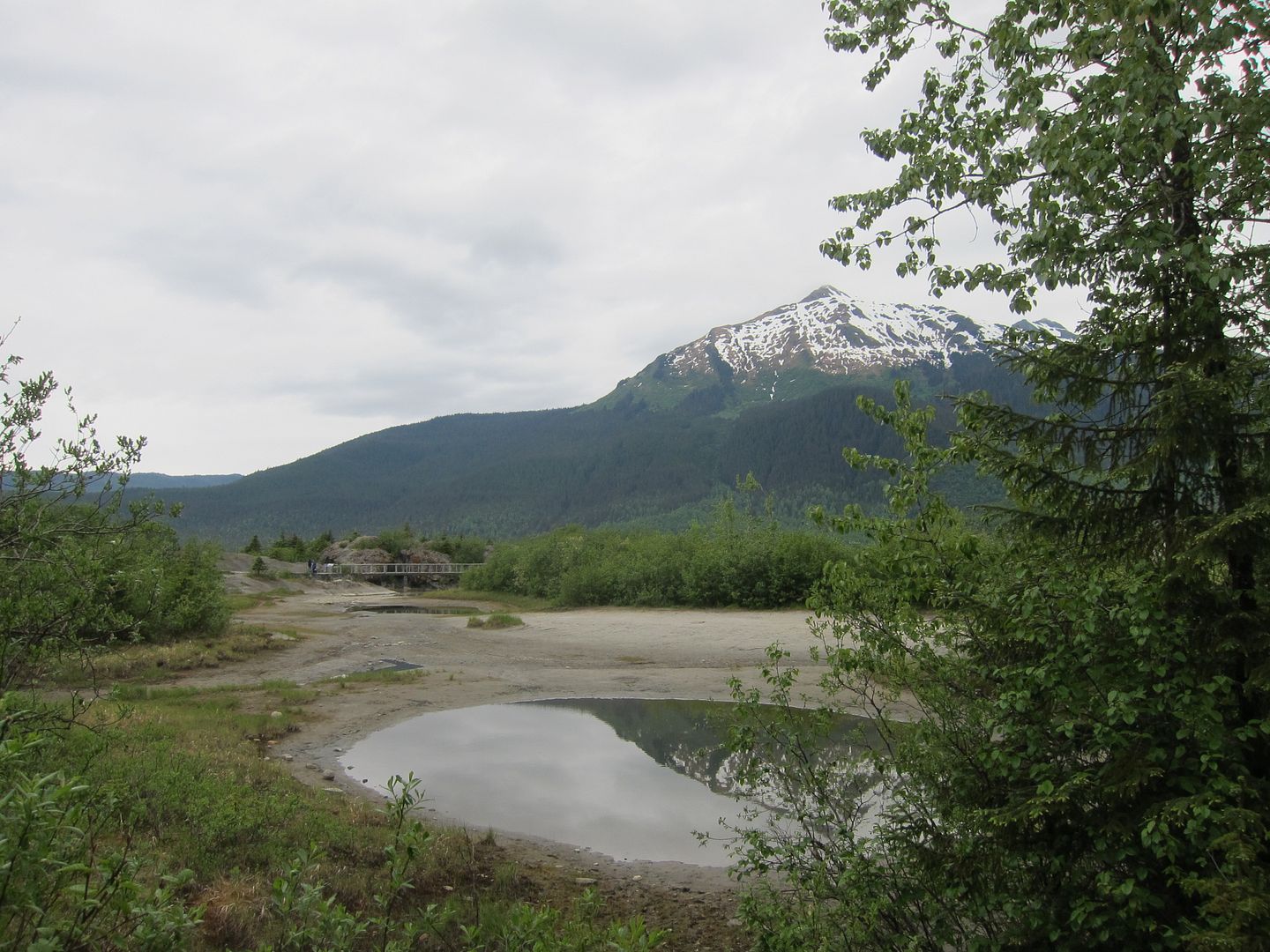 Obviously, we were walking pretty far to the right of the glacier.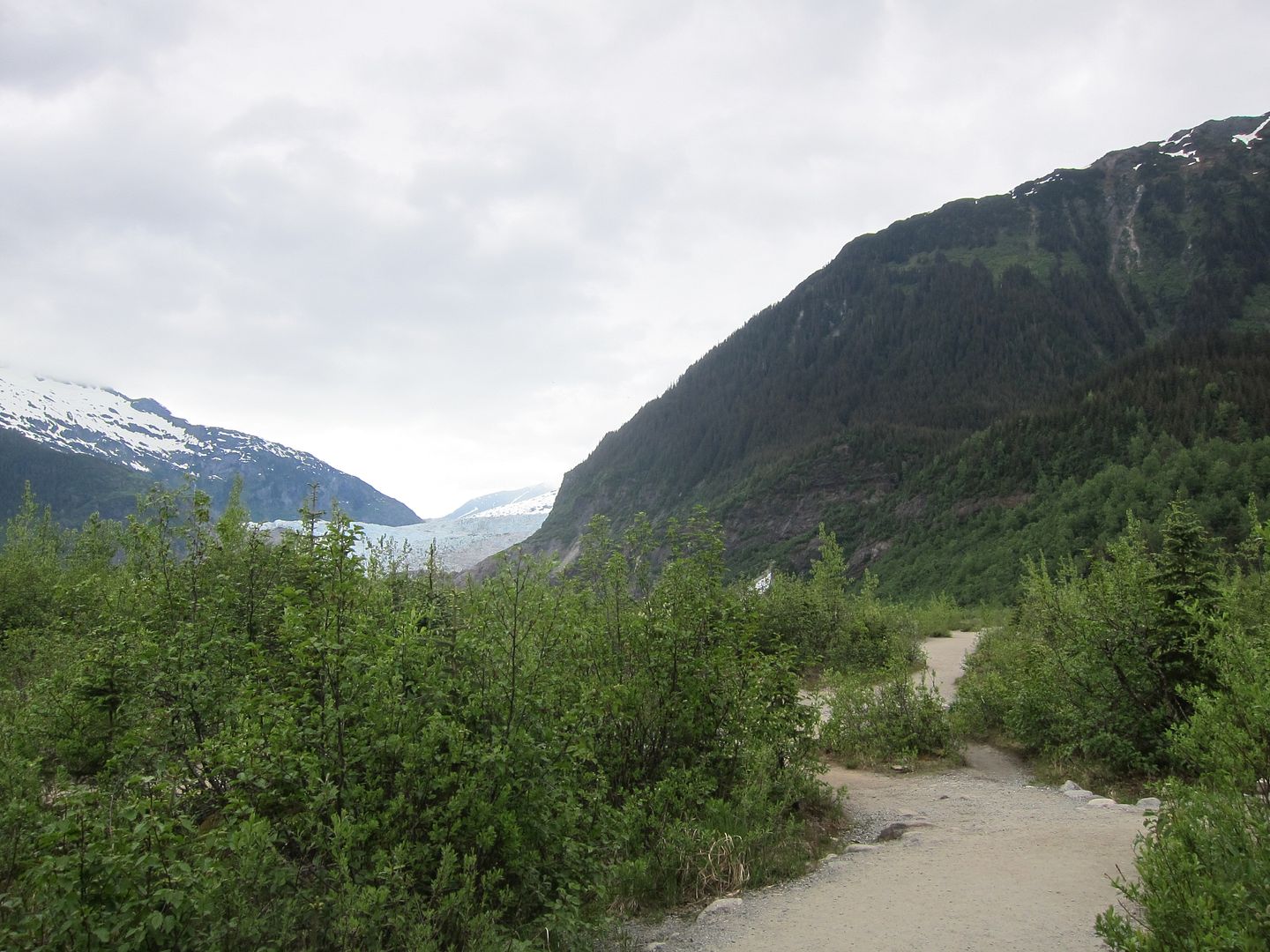 There were some fun little waterfalls along the way.
And finally we turned a corner and saw the end point we were walking toward.
We passed our pals, Lisa and her mom, as they started making their way back from the falls.
And we stopped to pose for some pictures while we were still pretty far away.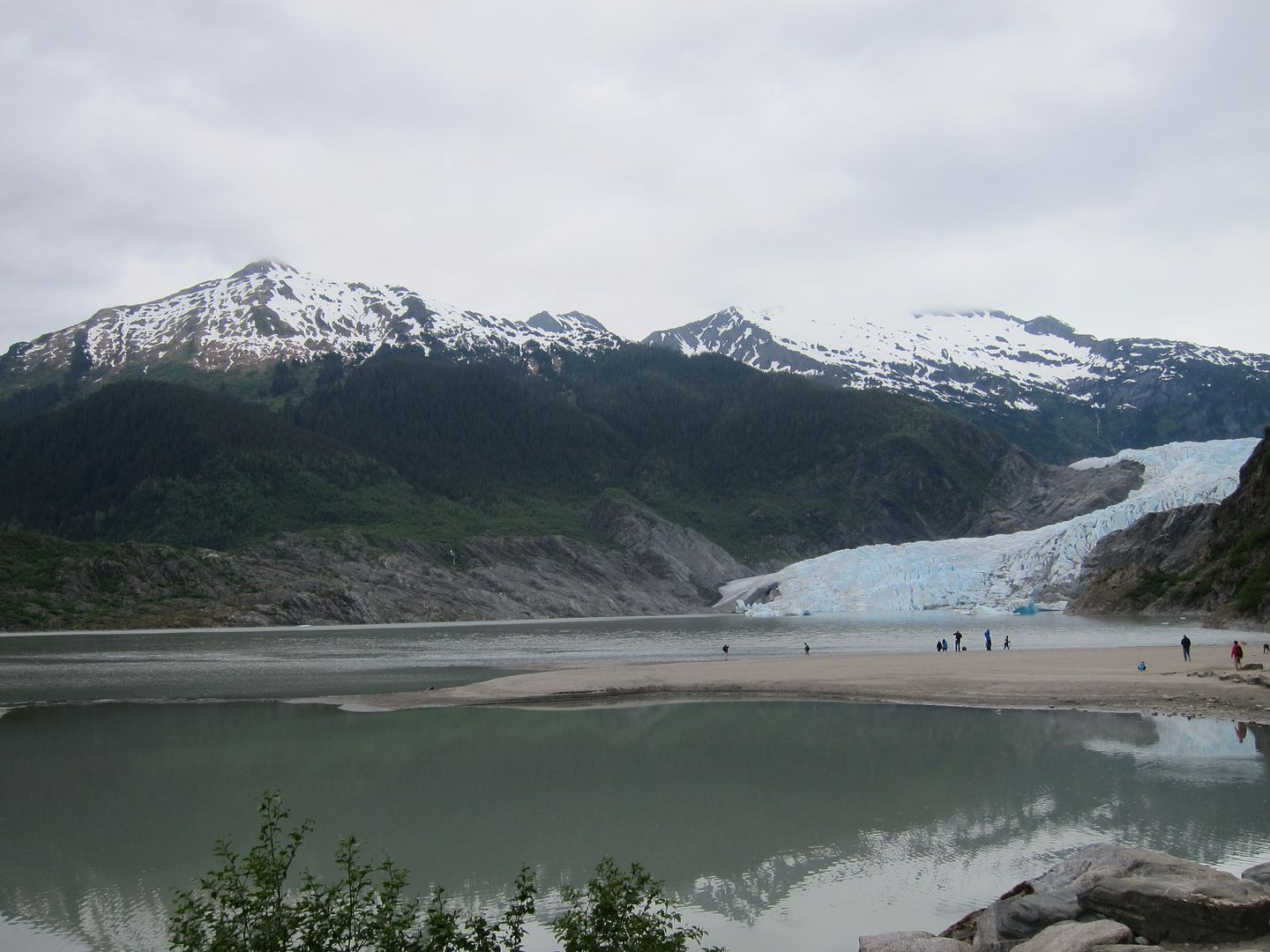 While the waterfall had been an obvious feature from far away, it became so much more integral to the scene the closer that we got.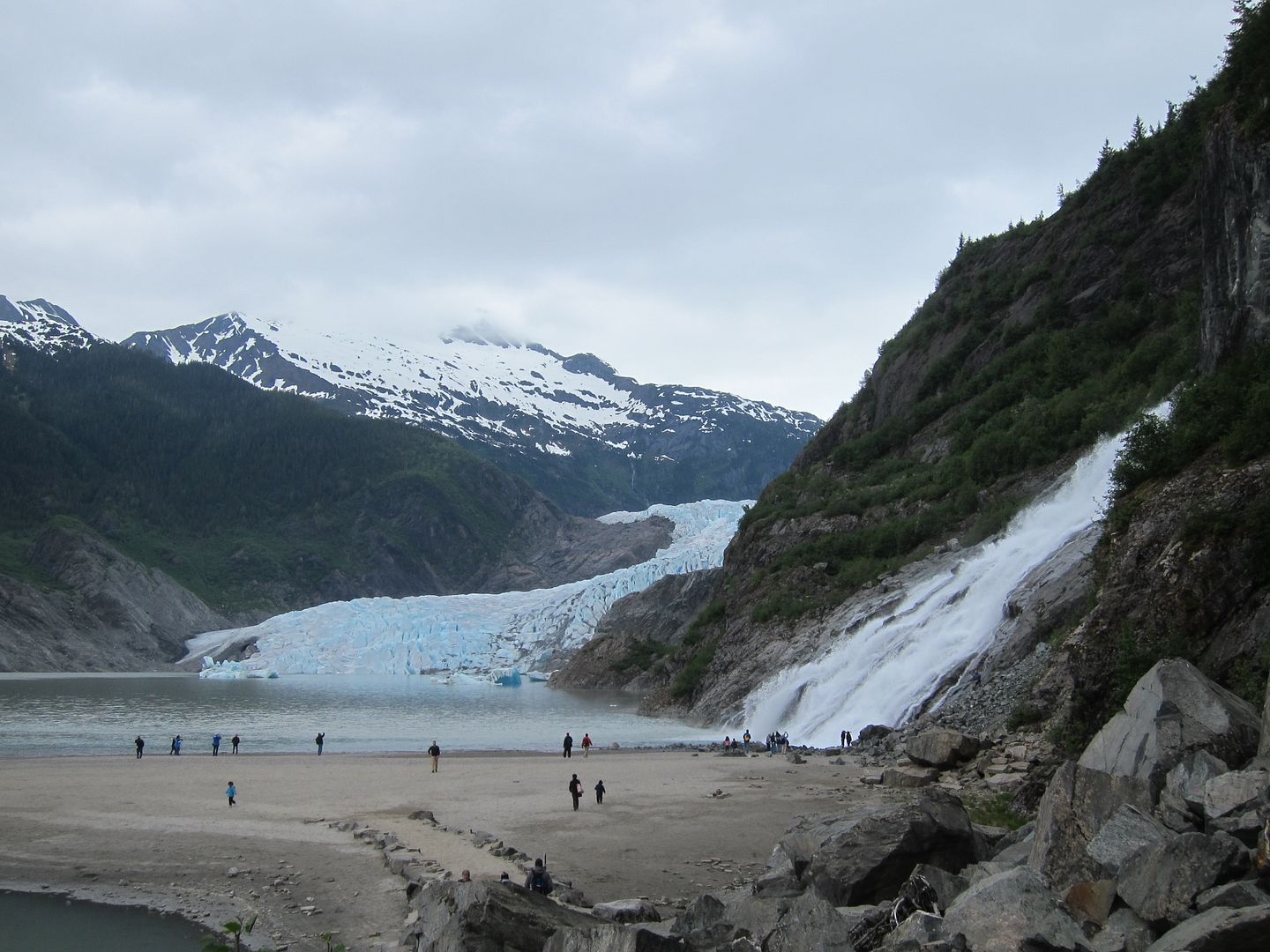 Previous Post | Next Post
Table of Contents
Support the Wandering Mouseketeers and get yourself a little something! Do your online shopping via our Amazon link!
Follow



Share