Hi everyone! As always, I want to thank you for being a faithful reader of this blog. I love sharing all of our various adventures with you.
I'm writing this update because I've got some big news to announce… I wrote a book!
Taking all the knowledge we gained from our years of being Disneyland locals and general aficionados, I decided to put together the guide that I wish we'd had when we were planning our first trip out to the West Coast as Walt Disney World veterans. It's called Go West, Young Mouse: The Ultimate Disneyland Guide for the Experienced Walt Disney World Traveler, and I'm going to be publishing via Amazon Kindle—hopefully within the next month.
As part of getting ready for the launch, I've started a new website for the book, which you can visit here.
You can also check out the cover and read the description of the book below: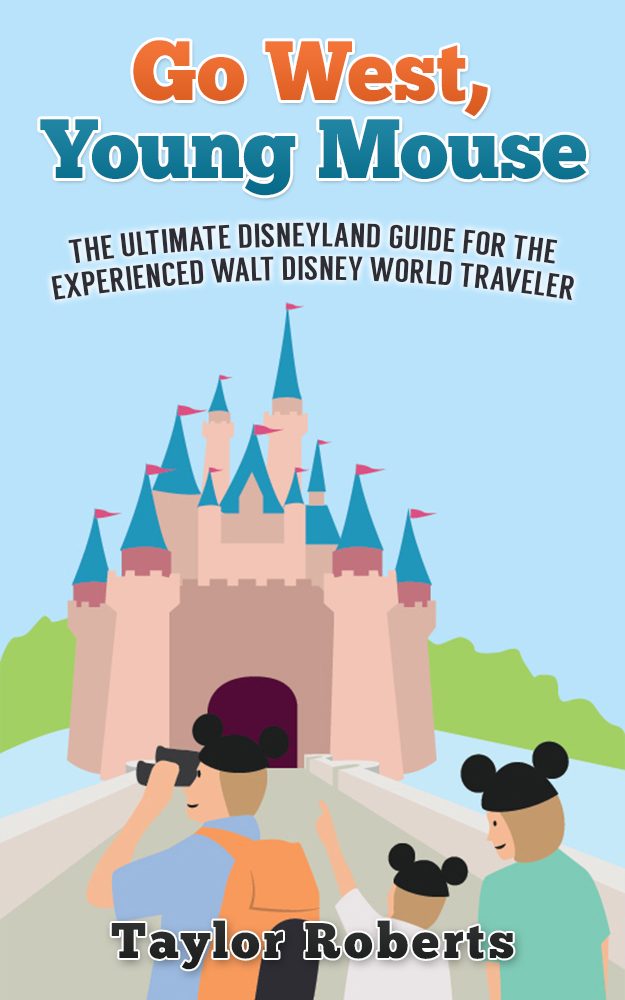 Think you're prepared for your first Disneyland Resort vacation because you are a Walt Disney World veteran? Think again! This book walks you through all the differences between the Disney theme parks in Orlando and Anaheim and includes the details you need to become a coast-to-coast traveler. Features include:
Land-by-land breakdowns of every attraction in both parks, including comparisons to the versions you're used to in Florida.
Guides to the best ways to get to Disneyland—including airport recommendations and ground transportation options.
Informative descriptions of every restaurant on property and a list of the "Top 25 Foods You Can Only Get at Disneyland."
A look at Disneyland throughout the year so that you can choose the best time to visit.
Debunked myths and surprising truths about the Anaheim parks.
Ways you can find Walt Disney's influences on his theme park.
Your Disneyland bucket list—including tips for how to have exclusive exclusive experiences and discover hidden gems.
Much, much more!
I know that if you're reading this blog, there's a good chance you're at least moderately familiar with Disneyland already, but I guarantee there are at least a few (and hopefully several) pieces of information in here that will be new to you. I'd also greatly appreciate it if you would consider spreading word to your friends who are Walt Disney World regulars thinking about their first trips to Disneyland. I'm looking forward to officially sharing this project with the world in just a few weeks!
Follow



Share