January 30, 2014
Chapter 6
Pinnipeds
---
Previous Post | Next Post
Table of Contents
Thursday was already the last day of Tracy's conference, and I think I walked with her again to grab coffee on the way.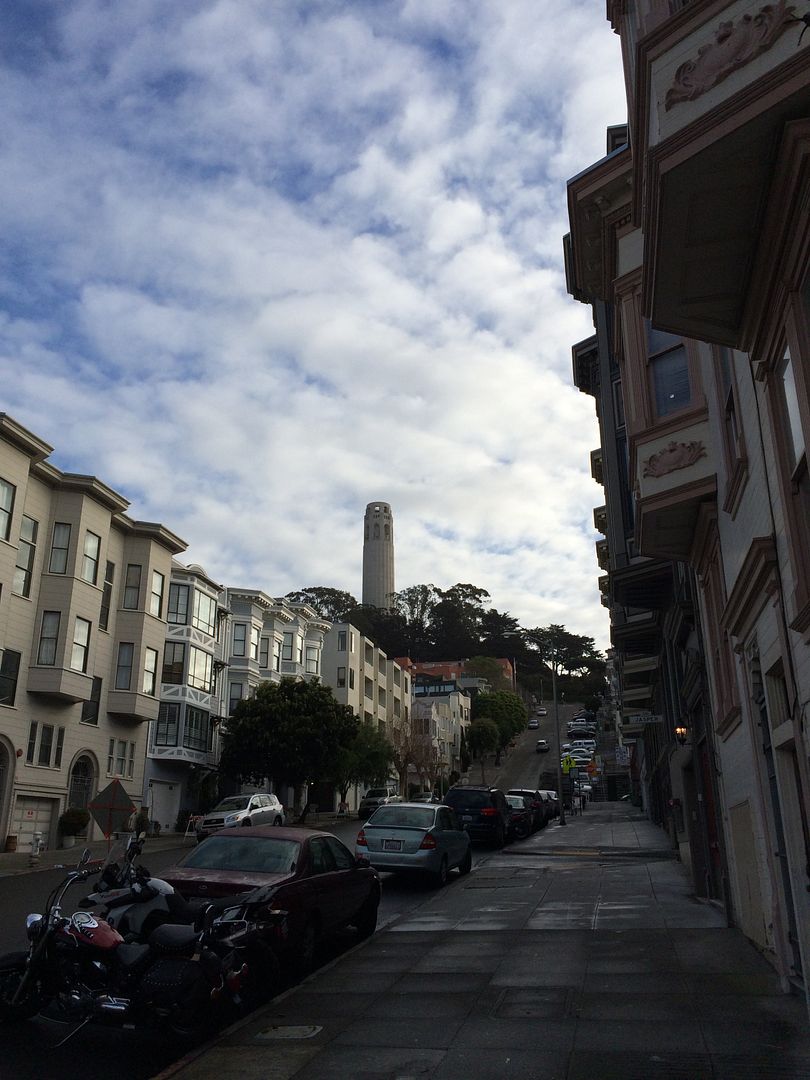 While doing a little searching on Yelp! the previous night, I had discovered that one of the most highly recommended places in the city was Liguria Bakery in North Beach. Rather than being known for a variety of foods, every single review recommended that there is only one thing you must try—the focaccia. Now, when I told Tracy about this place, she was a little skeptical (and I'll admit, it's hard to imagine focaccia bread being that good). The place was within easy waking distance from our AirBNB, though, so I decided to check it out this morning.
The bakery is the epitome of a hole-in-the-wall family business that you would totally walk by if you didn't know to check it out. Since we are always big fans of black olives, I ordered a loaf of the black olive focaccia and asked them to slice it.
When I got it back to our apartment, I tried a piece and was truly astounded by how good it was. The picture absolutely can't do it justice, but here's how it looked.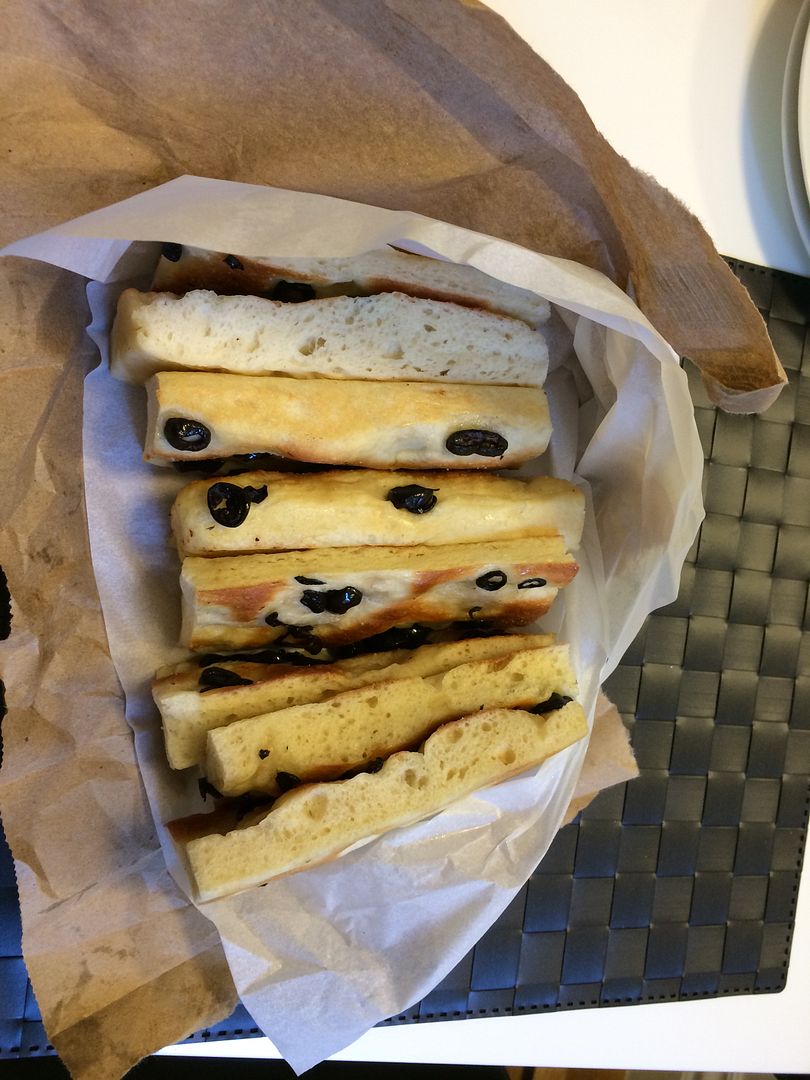 I immediately texted Tracy and told her about the deliciousness that I had discovered. I brought her some when I met her for lunch later that day, and she was pretty amazed by it as well.
We went to lunch at a place called Giordano Bros that afternoon, which advertised itself as a "Pittsburgh bar" (I didn't know Pittsburgh was a unique enough place that it could inspire a themed bar).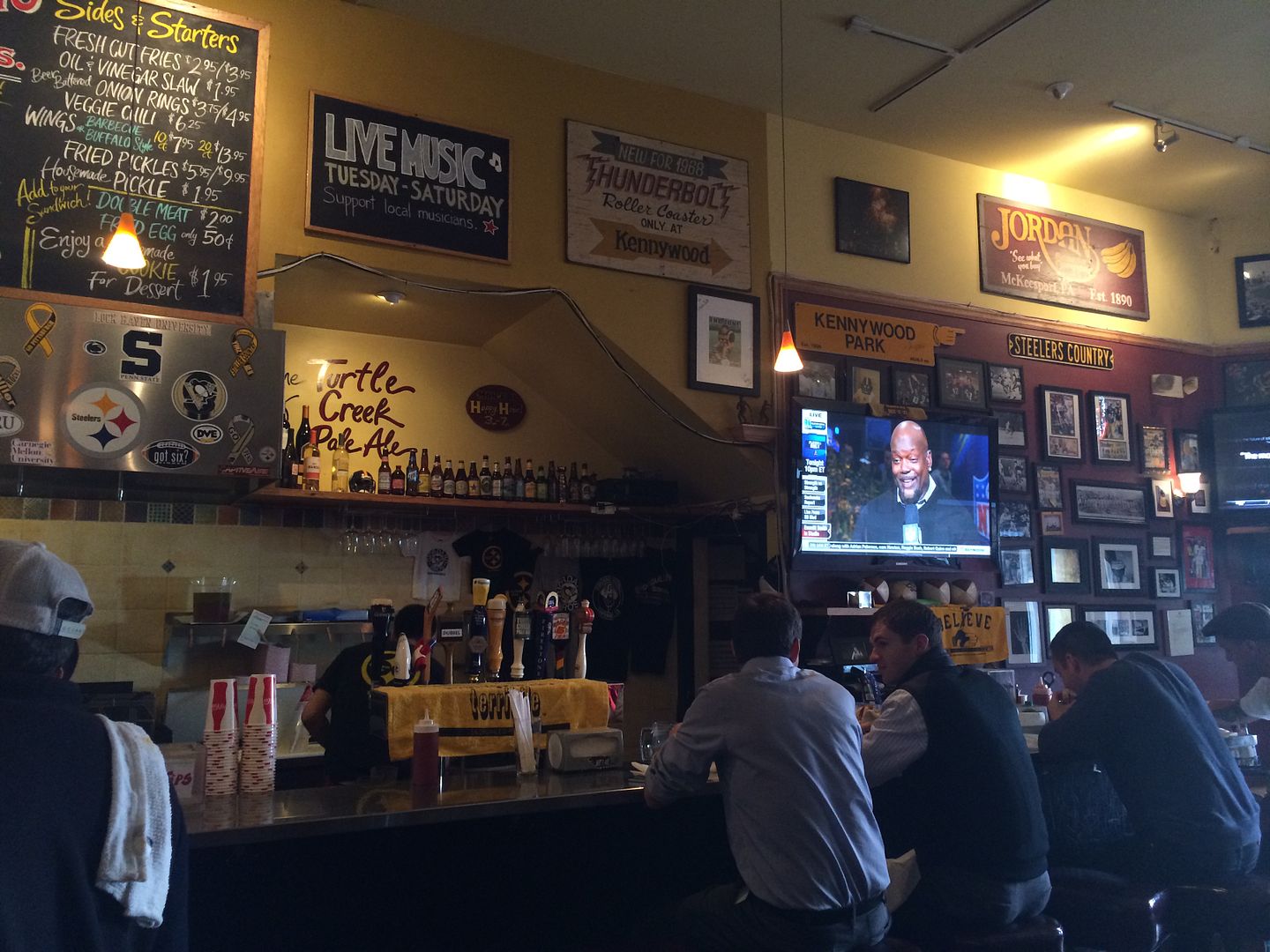 The sandwich we got was served "Pittsburgh style," which apparently means that it has french fries on the sandwich. It was odd, but definitely tasty.
Tracy had already gotten a little sick of her conference, so she didn't really want to go back for the afternoon, but she's never been the type to ditch school, and she wasn't about to start now.
Luckily, the afternoon session didn't last that long, and when she was done, we were officially on vacation for the rest of the trip.
We walked over to Washington Square Park next—can I just say how confusing it was as an ex-New Yorker that this city has so many landmarks and neighborhoods named similarly to those in NYC?
It was very pretty.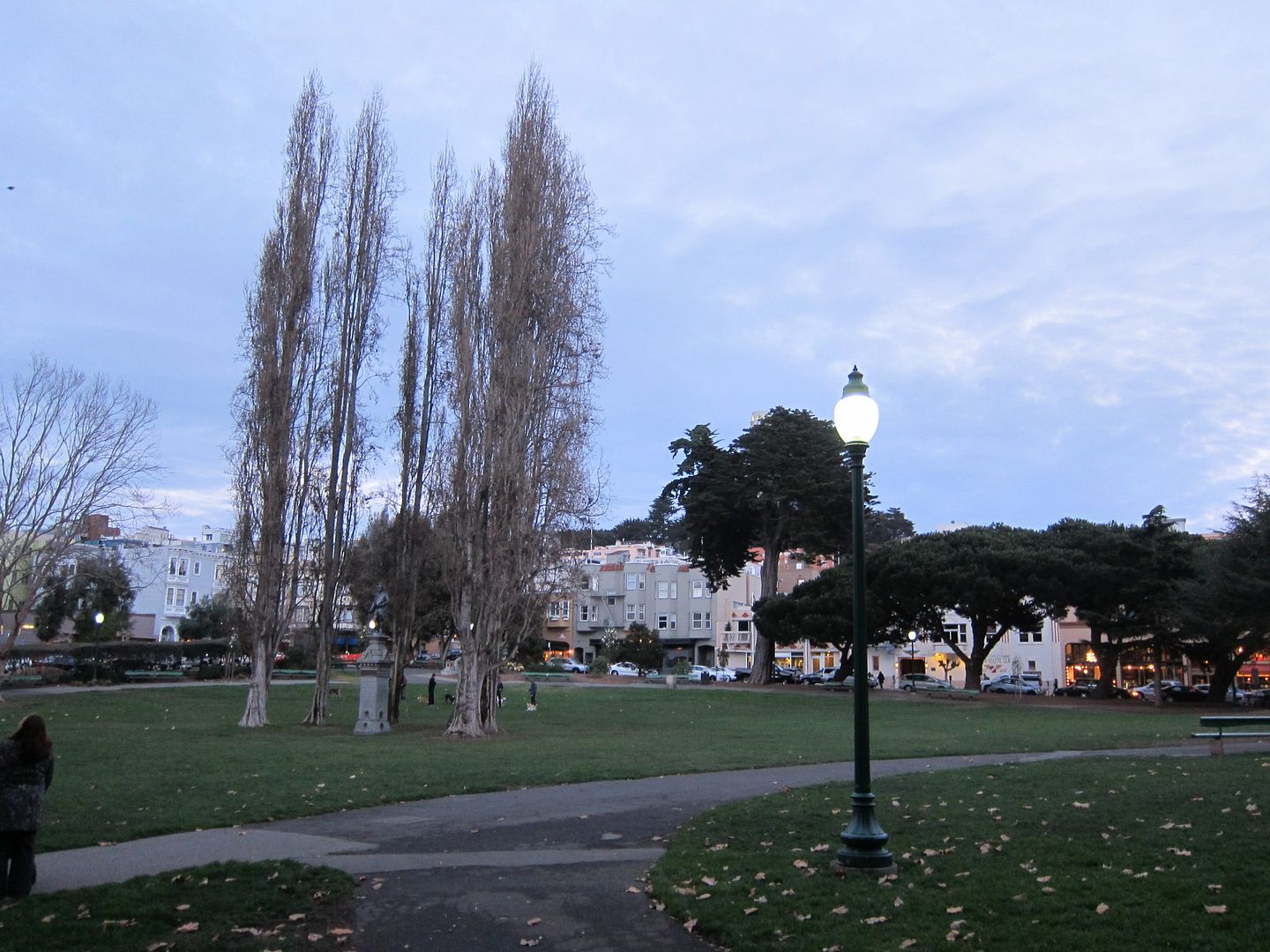 Next, we took a bus back to the Fisherman's Wharf area and wandered over to Pier 39.
I feel like I've been pretty clear in the past about how much I love sea lions, so I was pretty excited that this is apparently the sea lion capital of California.
In fact, we started hearing the barking from several blocks away and began walking toward the sound. Suddenly, they all came in to view.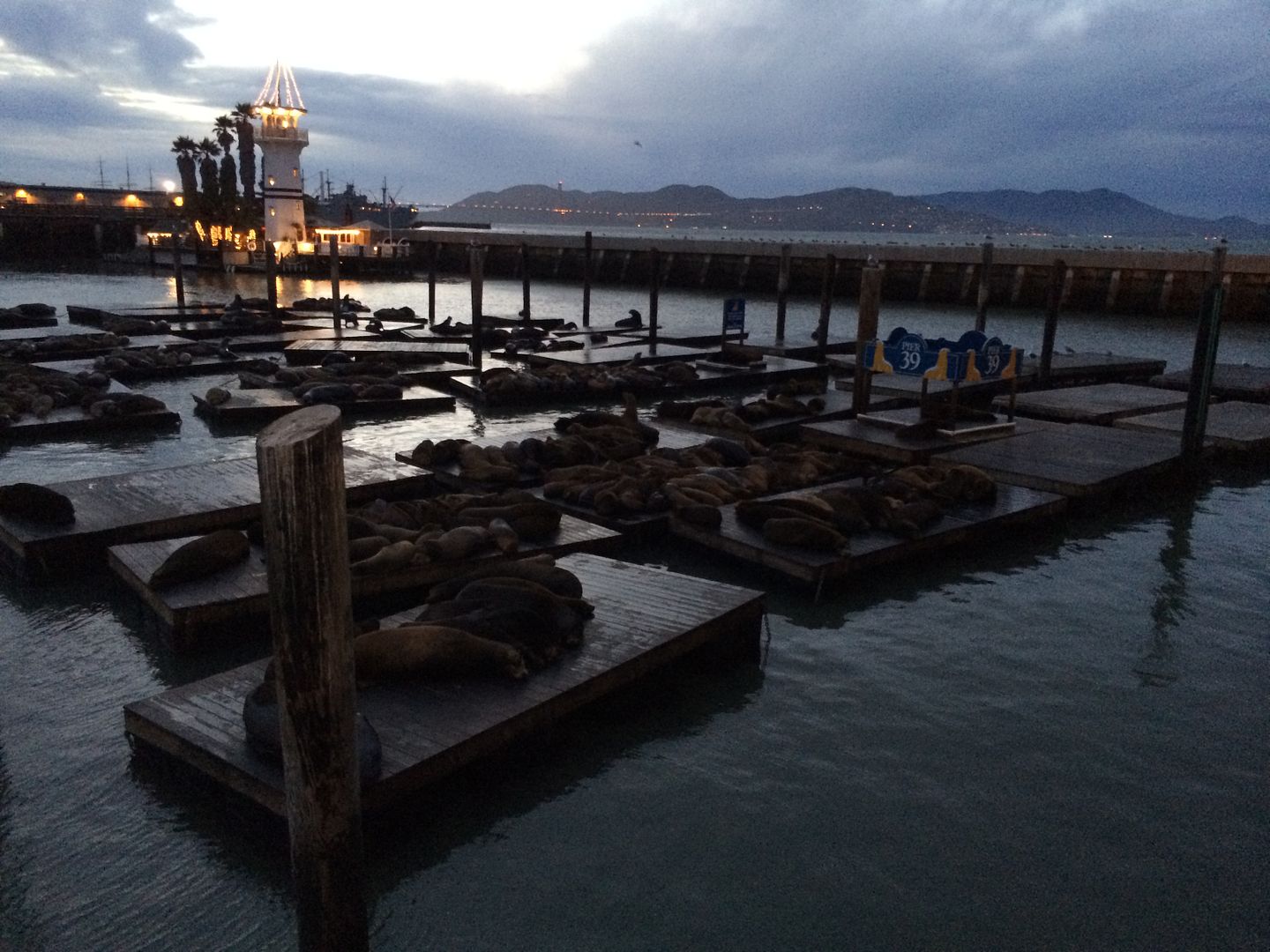 It was insane how many of these animals were gathered together on their own private docks.
Apparently they just started showing up at Pier 39 following the big earthquake of 1989, and they have never left. The marina partnered with the Marine Mammal Center to research the sea lions and decided to let them stay. Though numbers fluctuate with the seasons, many stay year-round. The largest number of sea lions that has ever been counted at the pier was 1,701 back in 2009.
These pinnipeds were endlessly entertaining, and we could have stood around watching their antics for hours as they played and argued with one another.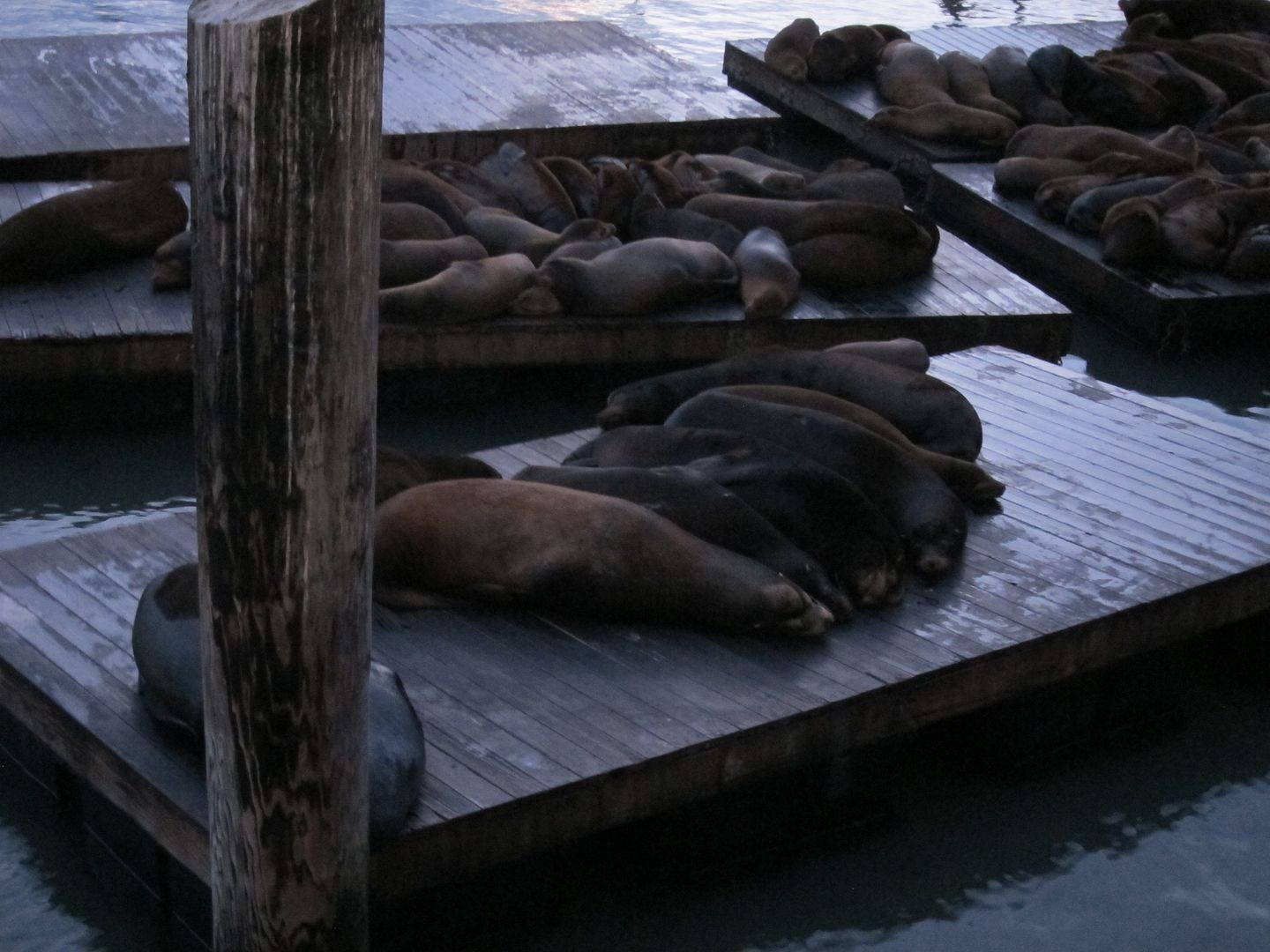 The babies were our favorites because they never seemed to be content just letting the adults sleep.
It got all the way dark before too much longer, so we had to move along, but we hoped that we would make it back to the pier to see our new friends again before our trip was over.
Previous Post | Next Post
Table of Contents
Follow



Share