January 29, 2014
Chapter 5
Let's Eat
---
Previous Post | Next Post
Table of Contents
We'd already been in San Francisco for the better part of two days when Tracy's conference actually started. It was being held at City College of San Francisco, which is on the border between Chinatown and the Financial District. The walk from our AirBNB was short (just about 10 minutes), but I accompanied her so that we could stop at a cafe on the way and get some more delicious San Francisco coffee. We aren't usually coffee snobs, but we had quickly realized just how amazing it was at basically every place in the city, and we were getting addicted.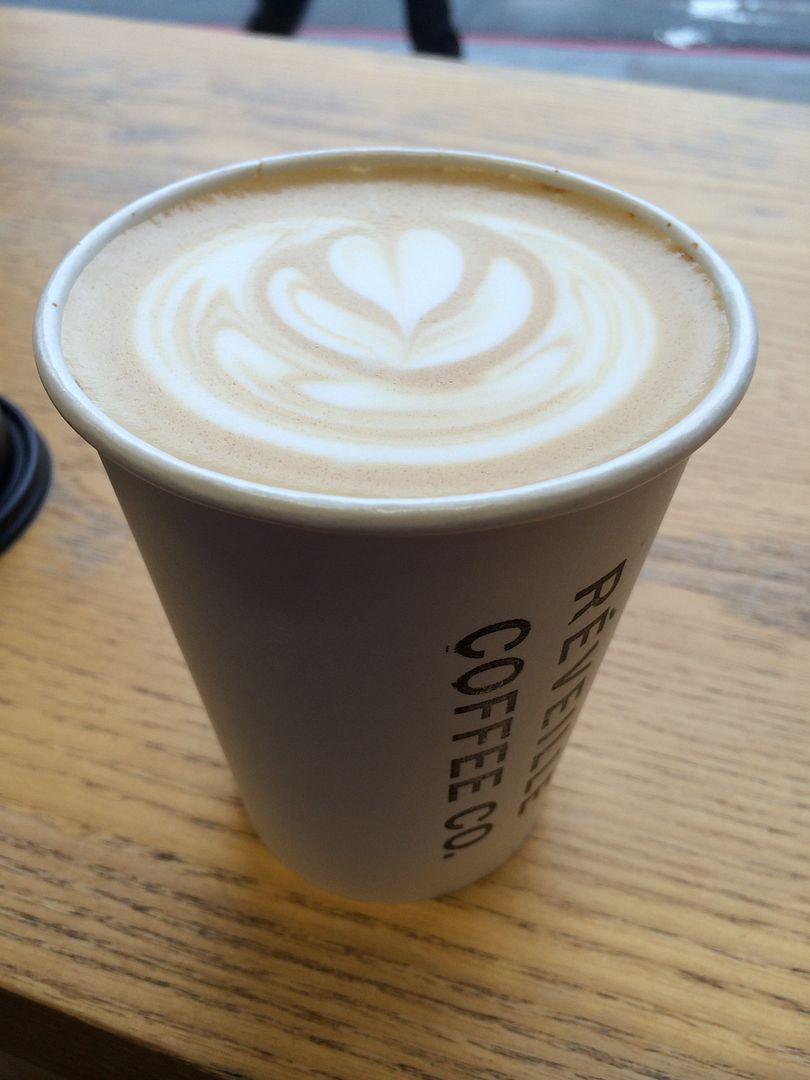 After going back "home" and working through the morning, I met Tracy during her relatively long lunch break from the conference. We went to a place called Sushirrito, which (not surprisingly) offers a fusion between sushi and big burritos. Tracy got some sort of salmon roll, but I don't eat fish, so my options were a little more limited. In the end, I decided to try a pork belly roll after reading that pork belly is supposed to be similar to bacon. Here's what the two entrees looked like.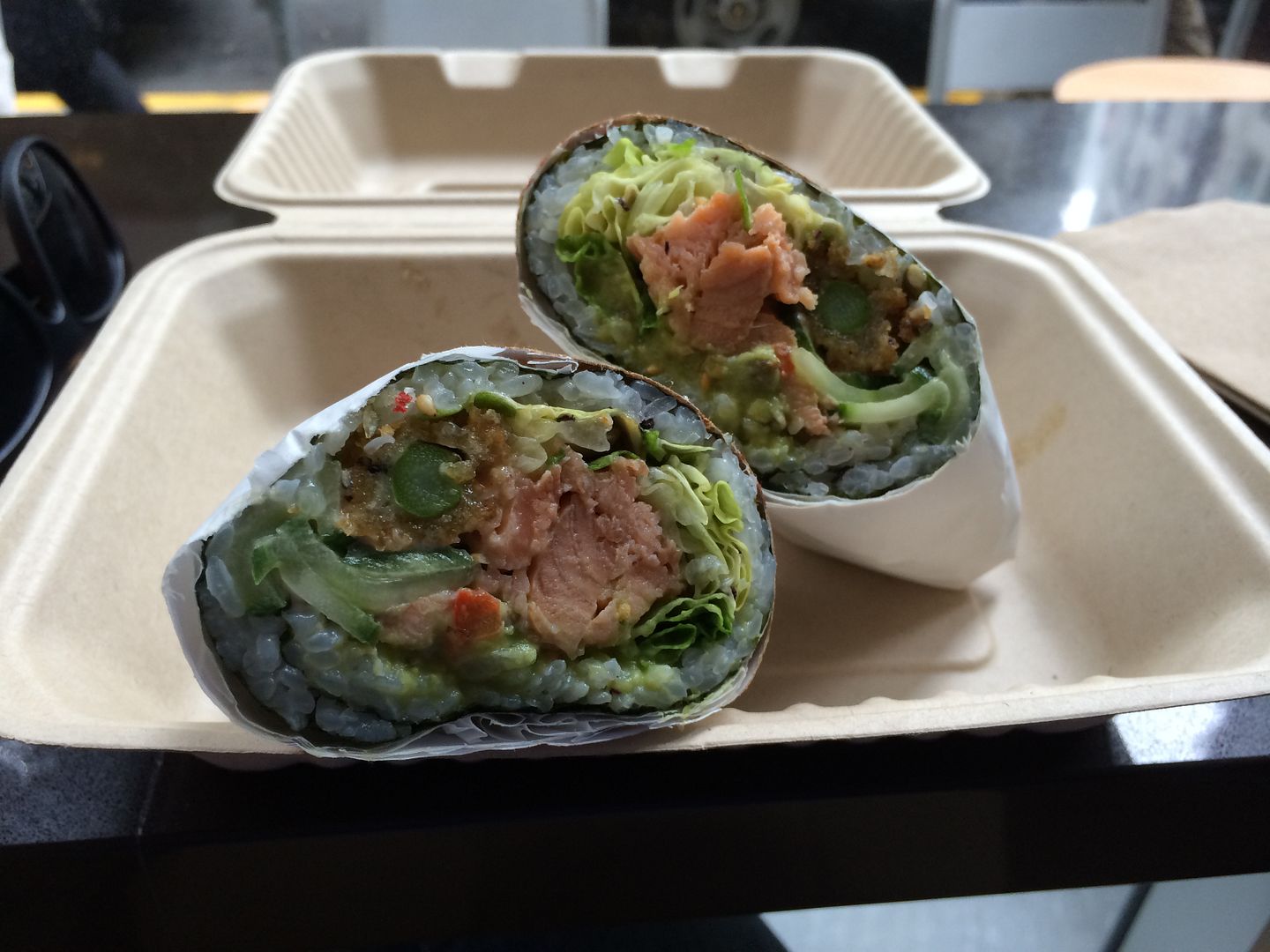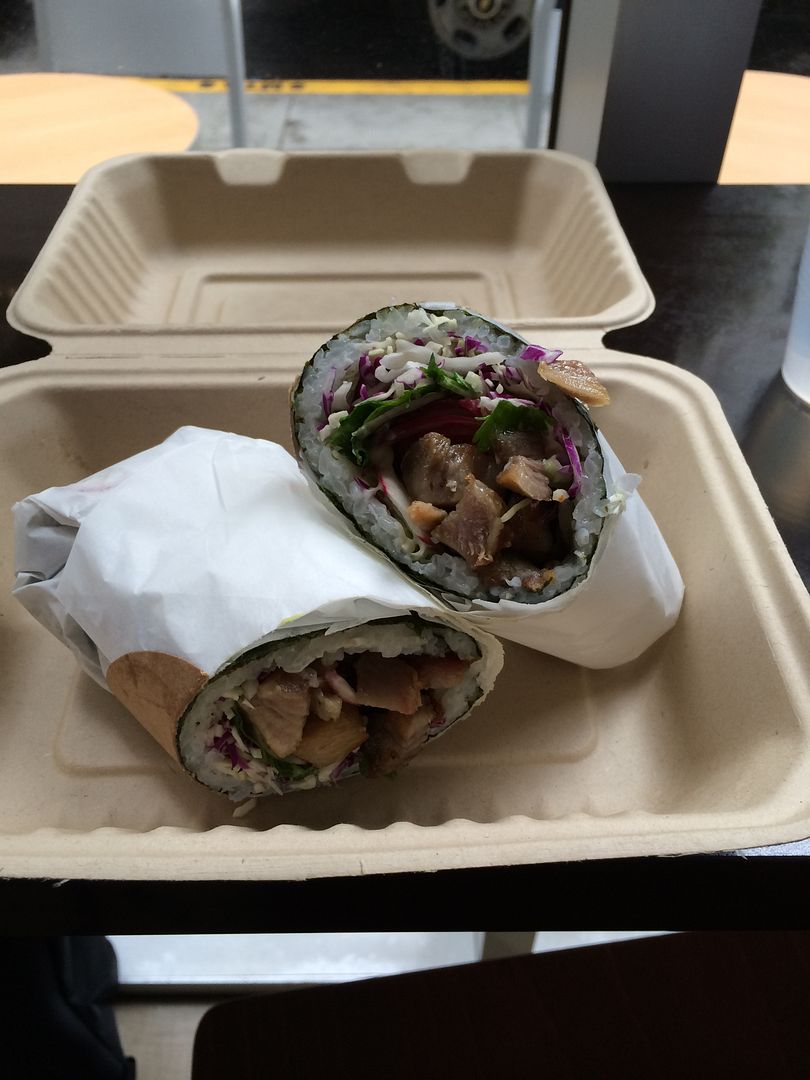 Tracy really liked her roll, but mine wasn't great. Pork belly definitely tastes like bacon, but it is much fattier. Eating it felt like trying to force down grizzly meat, and I wasn't a fan.
After lunch, we wandered over to the Embarcadero.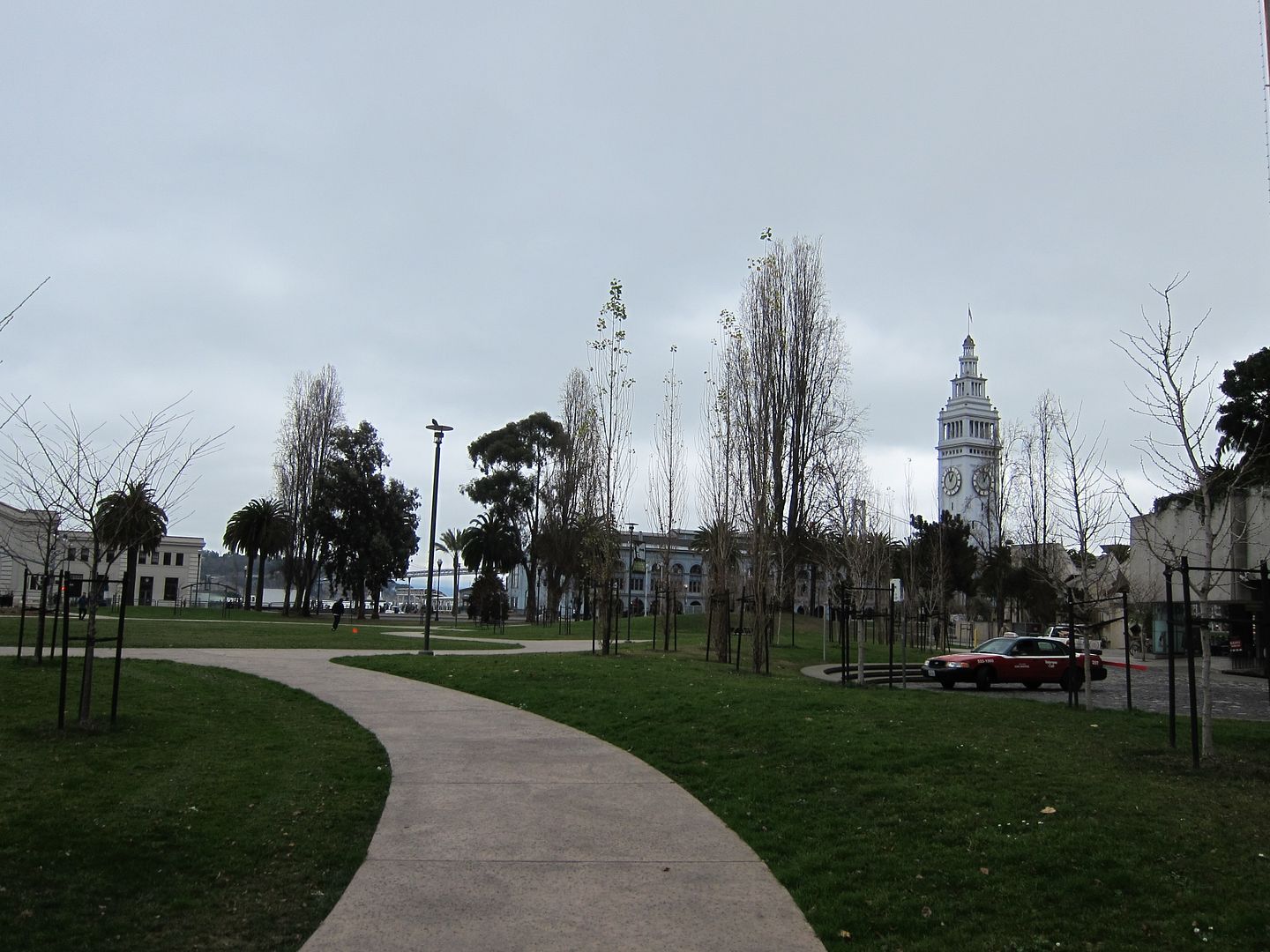 Apparently this huge market is home to some of the city's best restaurants, but we didn't know anything about it at the time.
We walked along a few of the piers and enjoyed the bay views.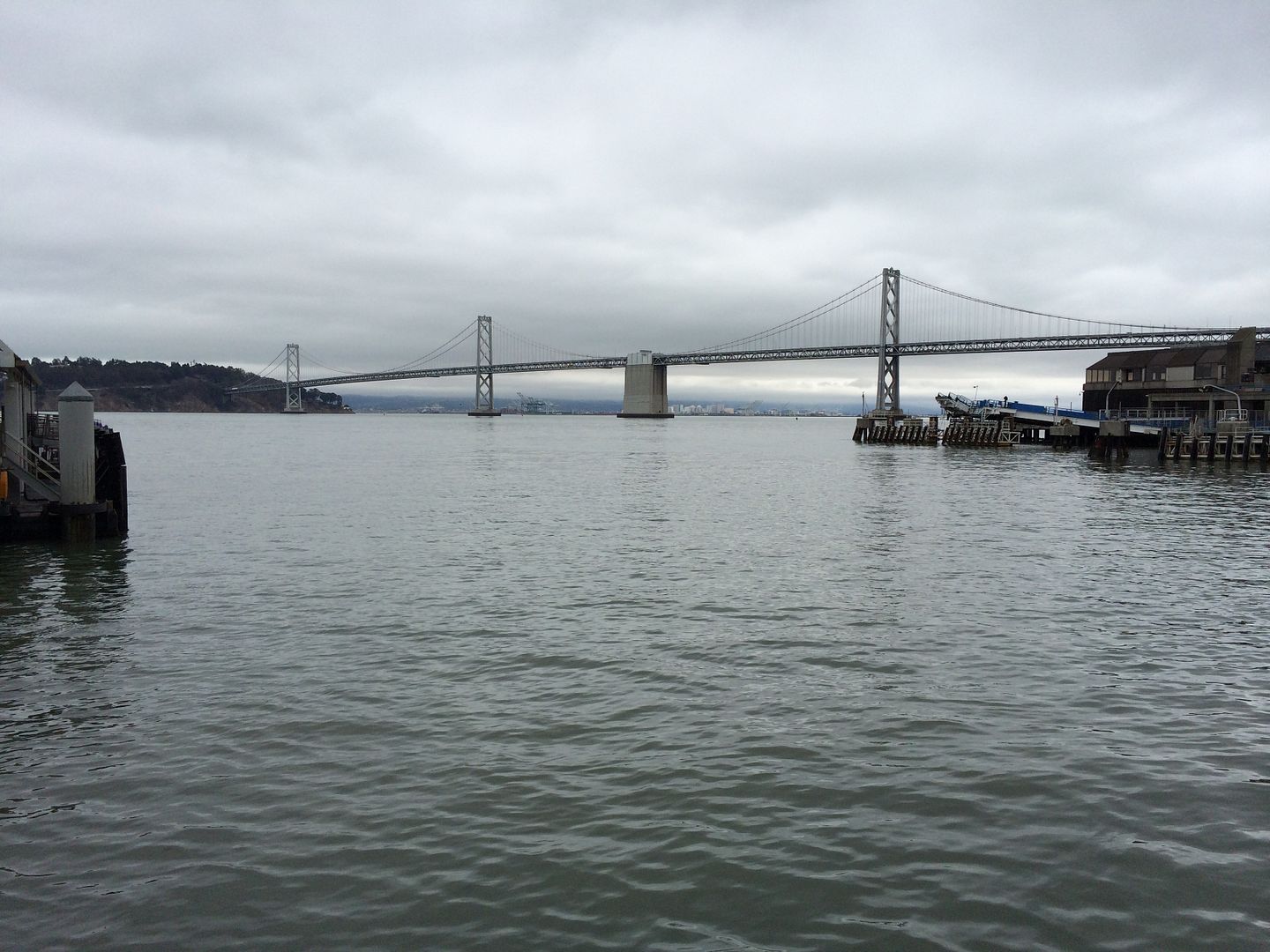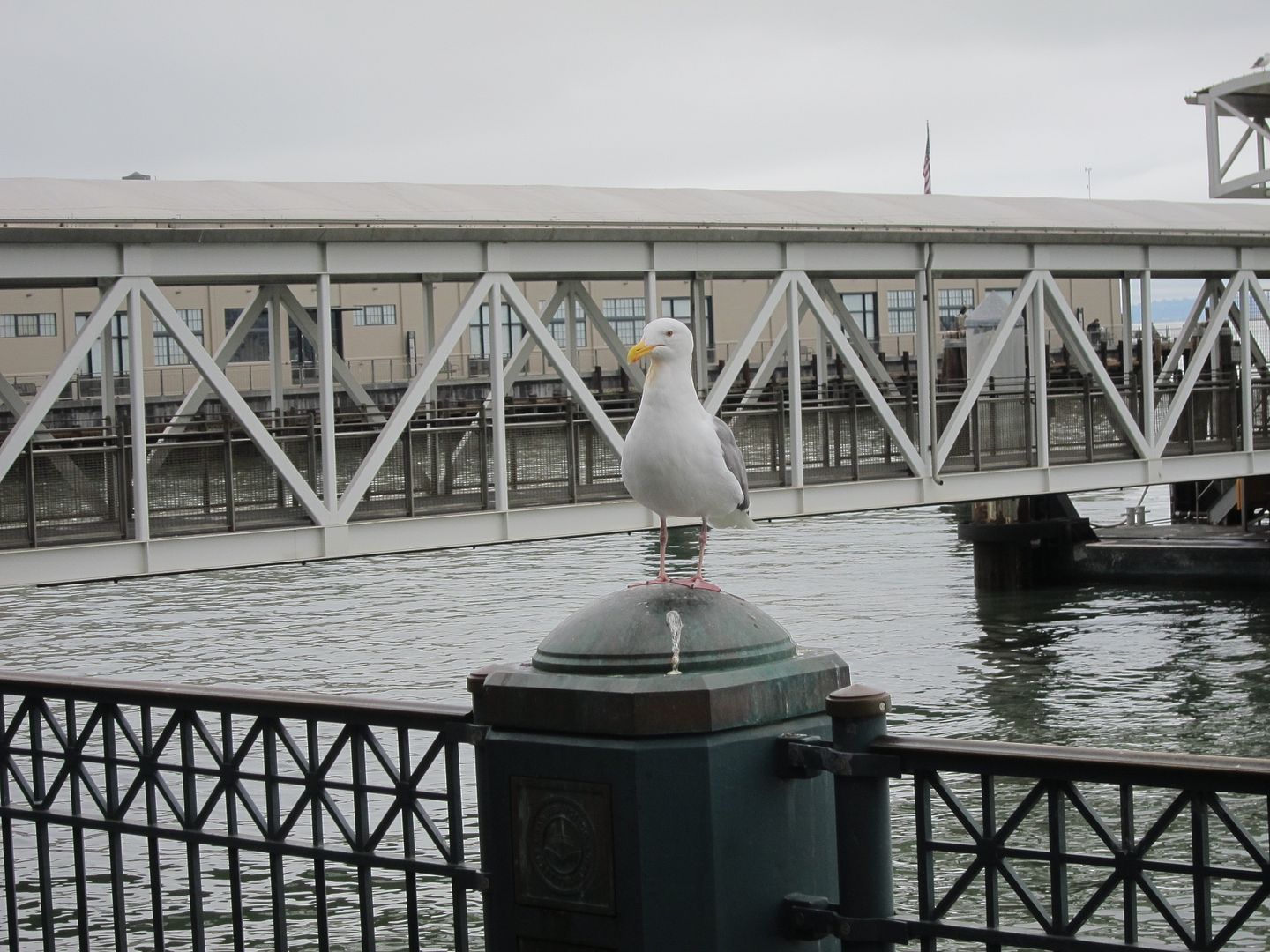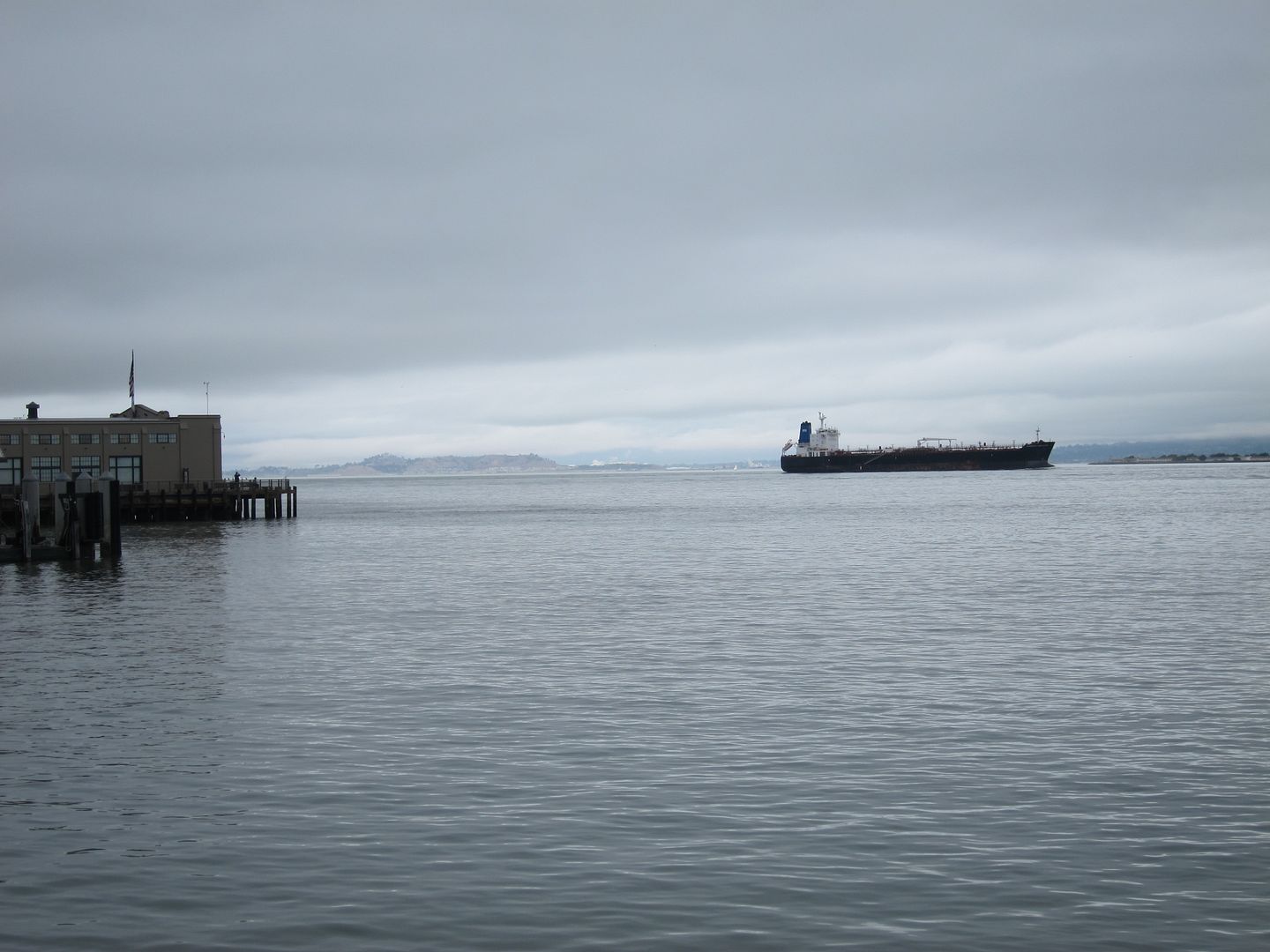 Then we started making our way back toward the Financial District so Tracy could go to her afternoon sessions.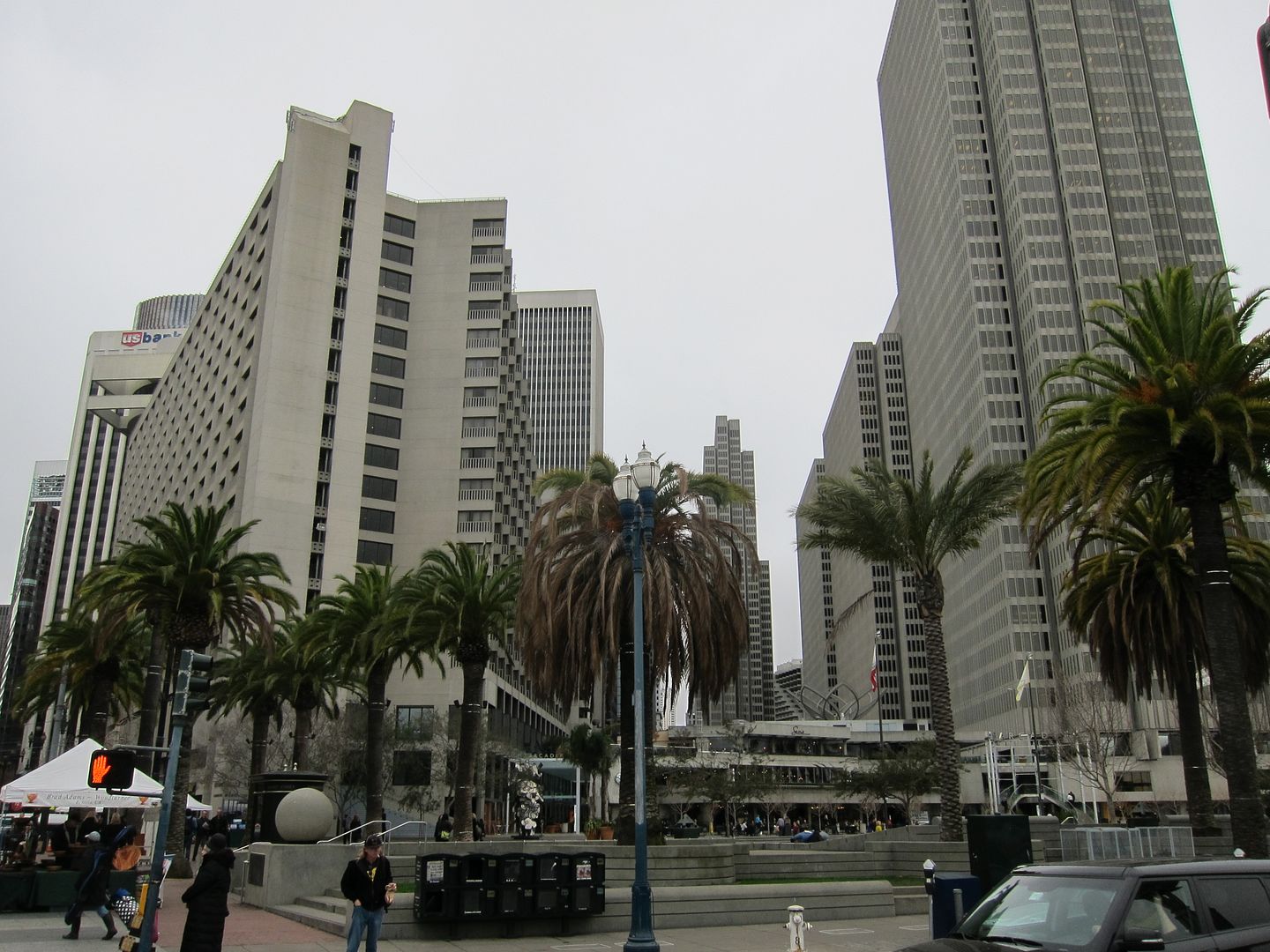 At the end of the workday, we went on a mission to find some delicious Chinese food (not too difficult in Chinatown). We ended up finding pretty good reviews of a place called Hunan Home's Restaurant and read that the Orange Peel Chicken was their specialty.
The rundown hole-in-the-wall setup reminded us of some of our favorite places in New York's Chinatown, and the food was delicious. We also enjoyed watching the ridiculous fish swimming around the restaurant's tank while we ate.
The problem with being so busy during most of our days here was that there were so many touristy things we wanted to do, but we were limited to doing several of them after nightfall. One of these attractions was the famous Lombard Street. We either took a bus or a cable car to its location in the Russian Hill neighborhood, and we walked over to the top of the winding road.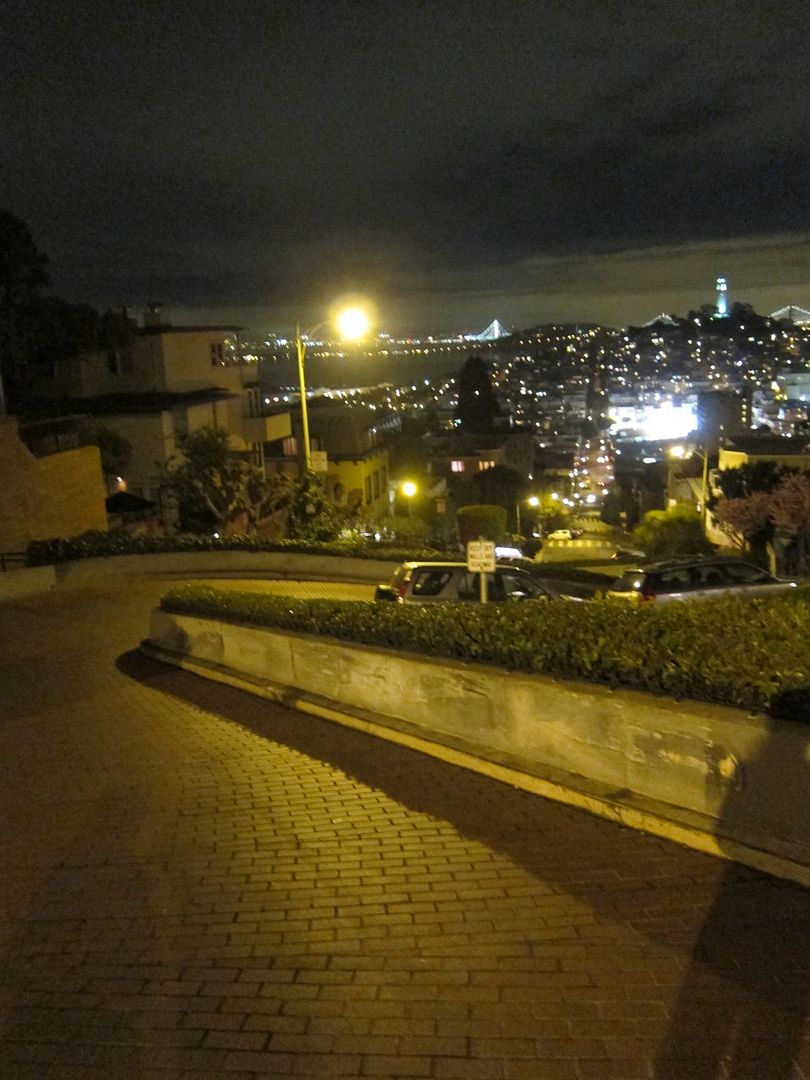 I learned quickly that it's not easy to take a photo that really does this street justice—especially at night—but here were a few attempts.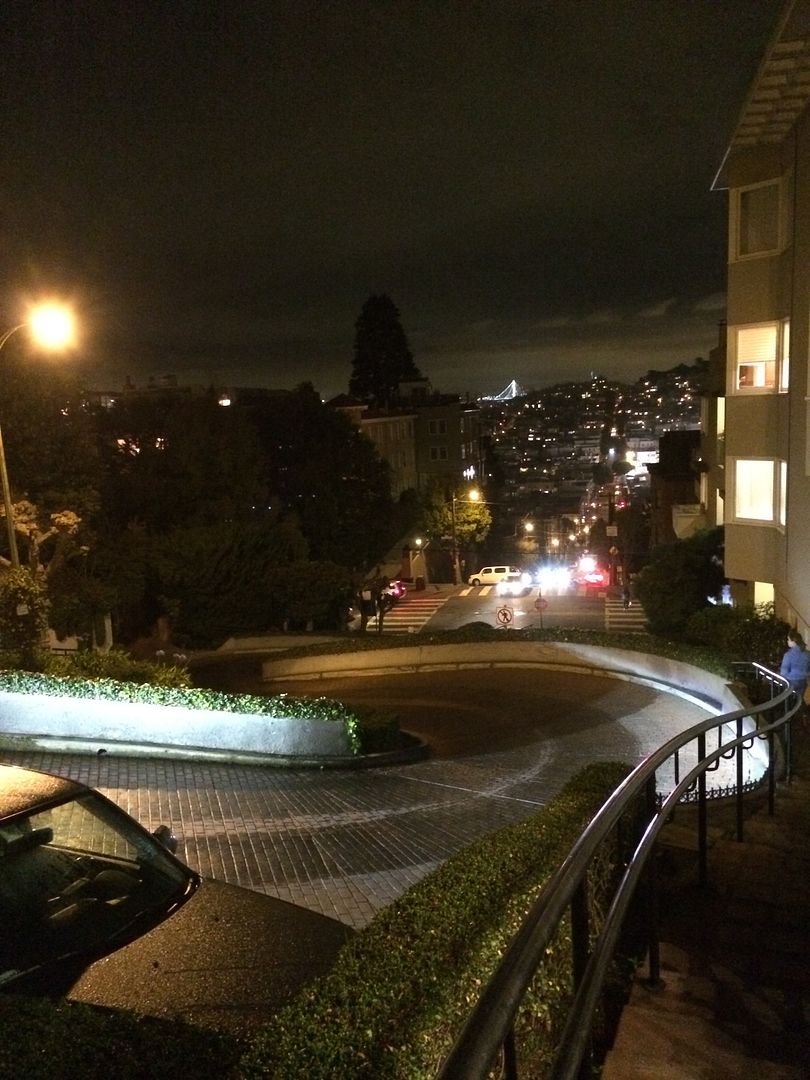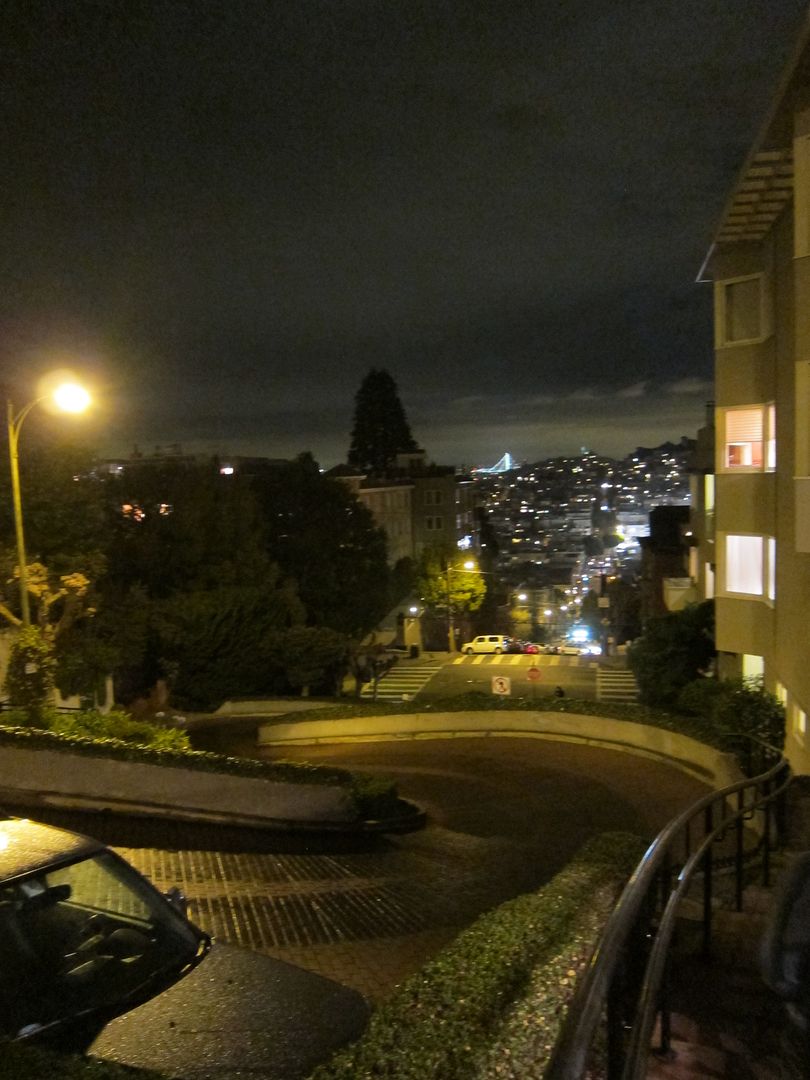 We just walked down (I feel like driving is a better way to experience just how curvy it is, but we didn't have access to a car). After we made it to the bottom, I turned around and took this decent picture looking up at the street. You can at least see just how many twists and turns it has.
No matter how often I'd heard about San Francisco's infamous hills, it was impossible to really get a sense of them until I was there in person. Everything is just so steep to traverse.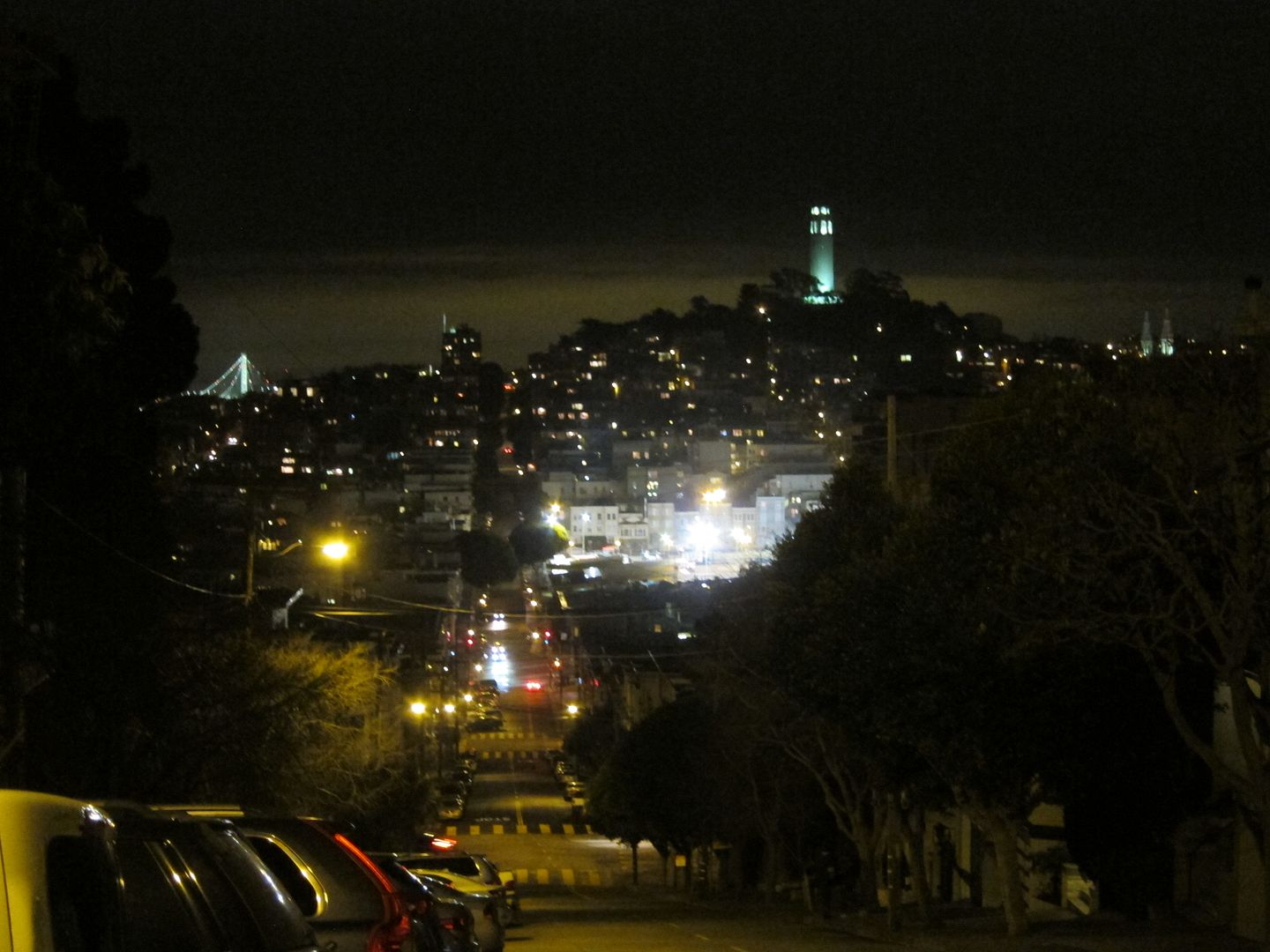 Our evening wasn't quite over yet, as we still hadn't eaten dessert. We hopped a cable car back to Chinatown.
One of the most highly lauded places in the city is Golden Gate Bakery, which is revered for its Egg Tarts. We'd never had one of these pastries before, but we decided that we might as well start with the best.
Another place that apparently has incredibly long lines during peak tourist season, this restaurant was relatively slow the night we visited. Their ordering system is essentially organized chaos, but pretty much everyone is waiting for the same delicacy.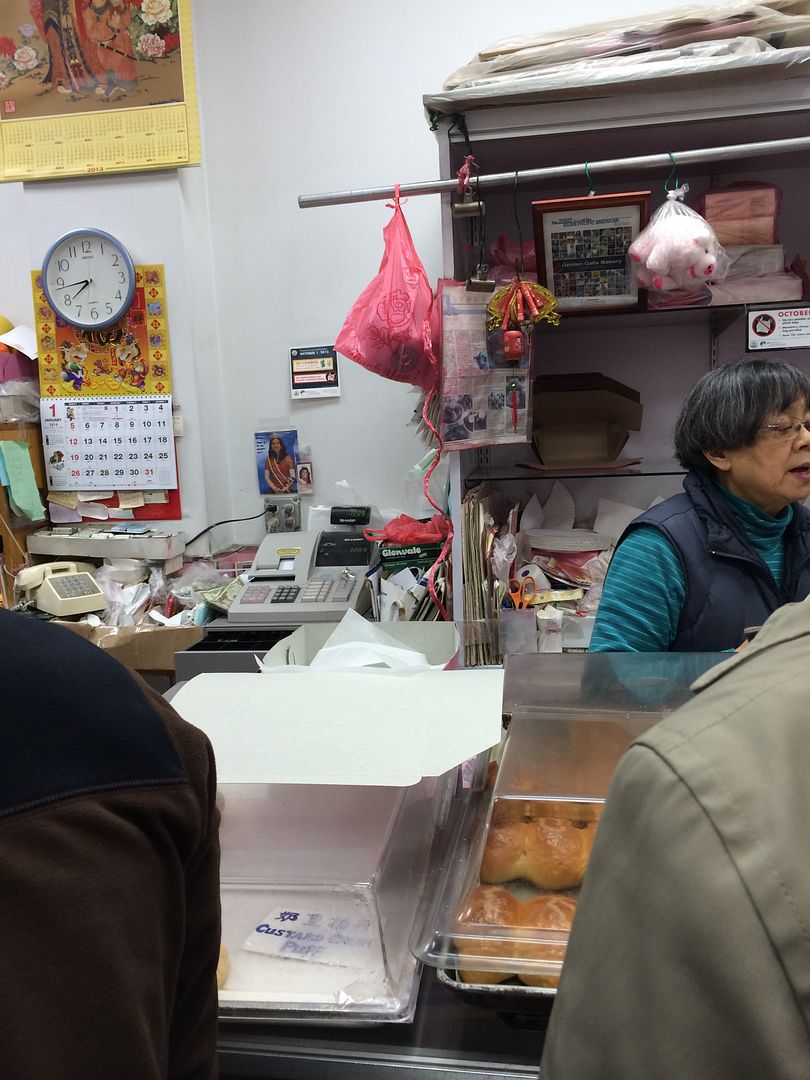 Eventually ours came up, and we took them outside to eat.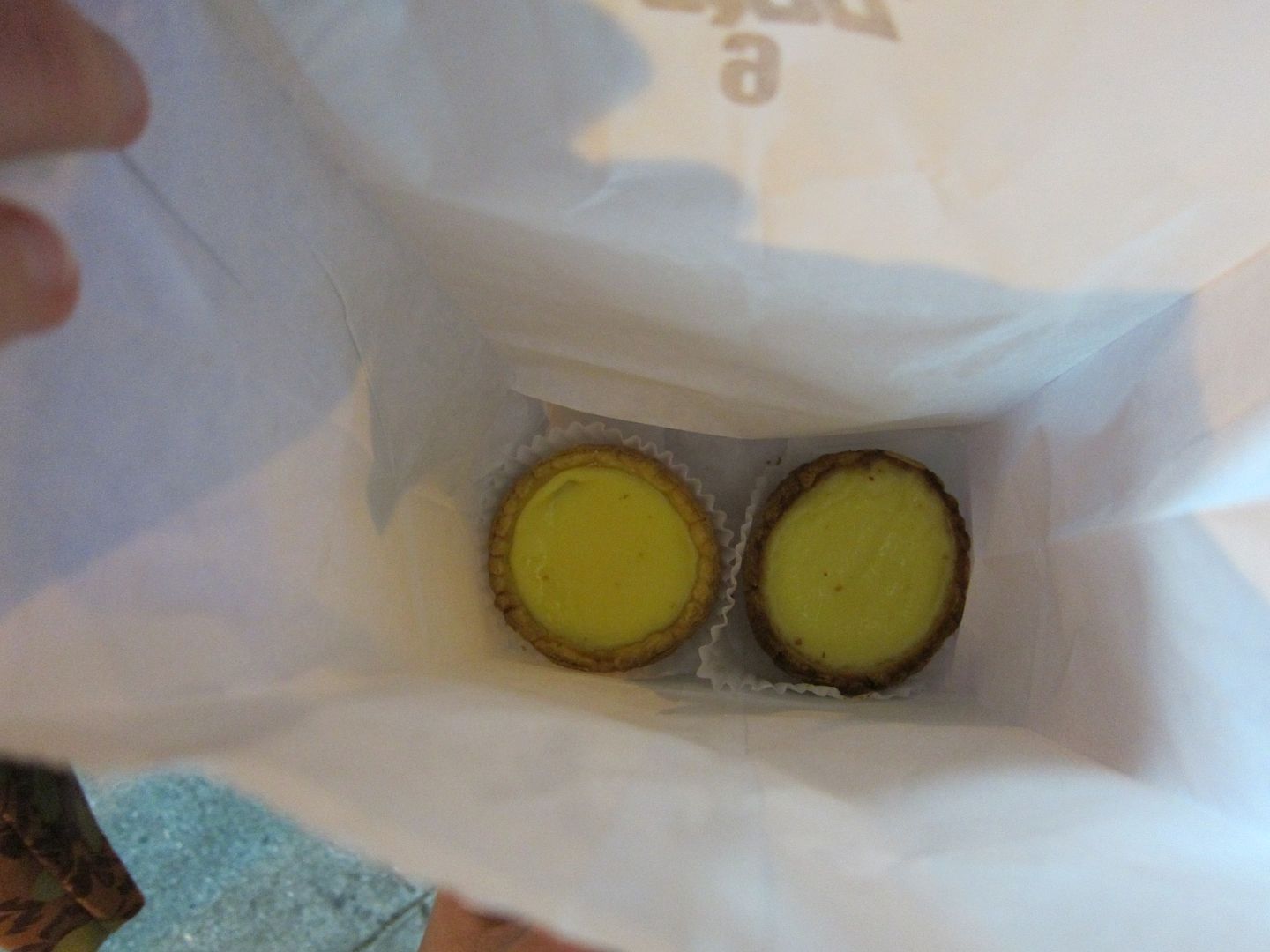 Here's a closer look at mine before I dug in.
These were fresh out of the oven and deceptively hot, so my first bite really burned my mouth. After I let it cool for a couple more minutes, though, the rest of the dessert was delicious. We had nothing to compare these egg tarts to, but they certainly seemed worthy of distinction.
After eating, we headed back up Telegraph Hill (still more walking on steep inclines) and went to bed after another full day.
Previous Post | Next Post
Table of Contents
Follow



Share