Chapter 4
Archaic Transportation
---
Previous Post | Next Post
Table of Contents
It felt later than it actually was by the time we were done with dinner. Apparently San Francisco generally closes up shop pretty early on weeknights, so all the streets were basically deserted.
Walking back to Union Square, though, we found that the historic cable cars were still running, so we whipped out our Muni passes and boarded the Powell and Mason line.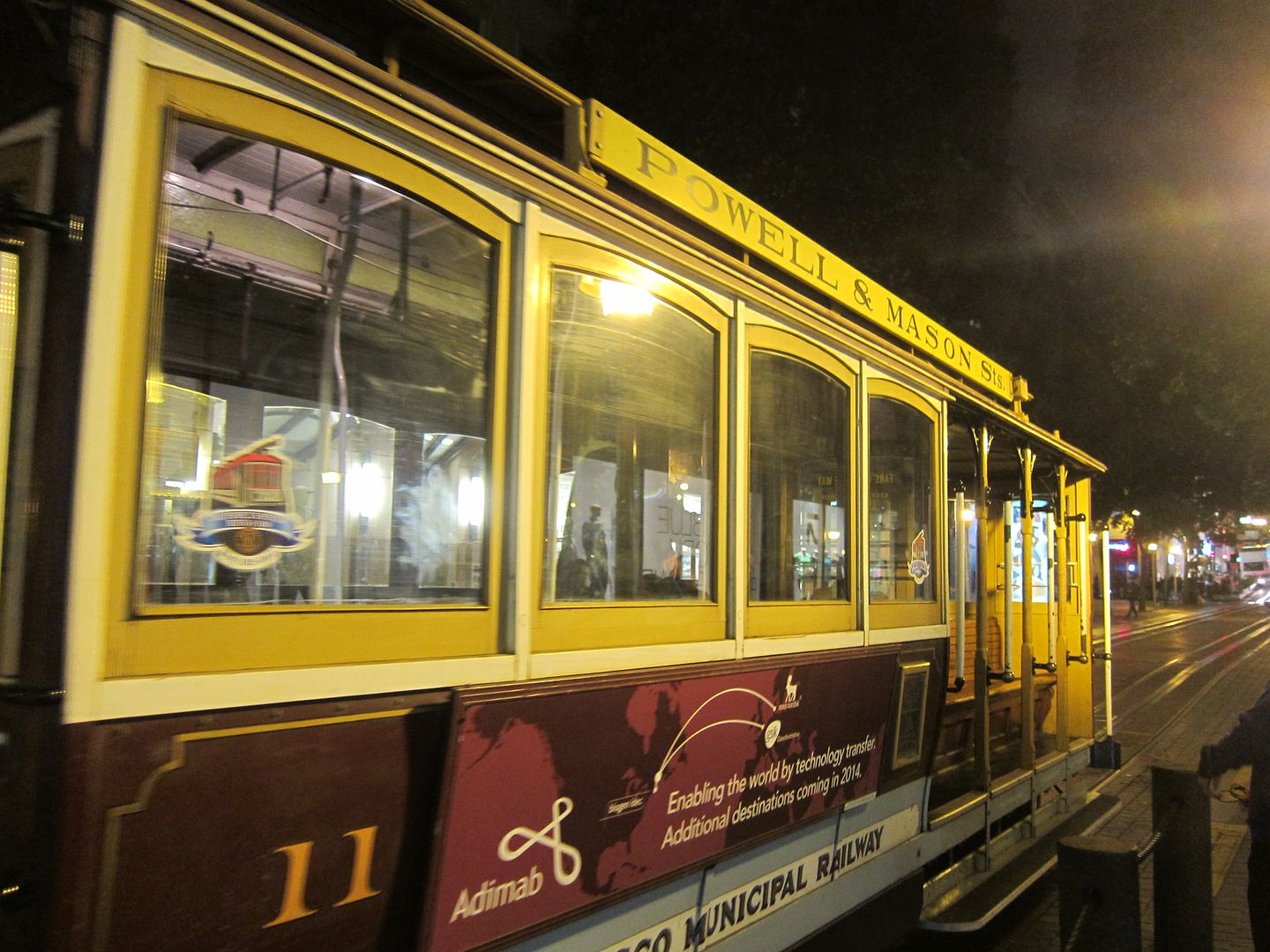 Here's Tracy looking pretty excited to take a ride.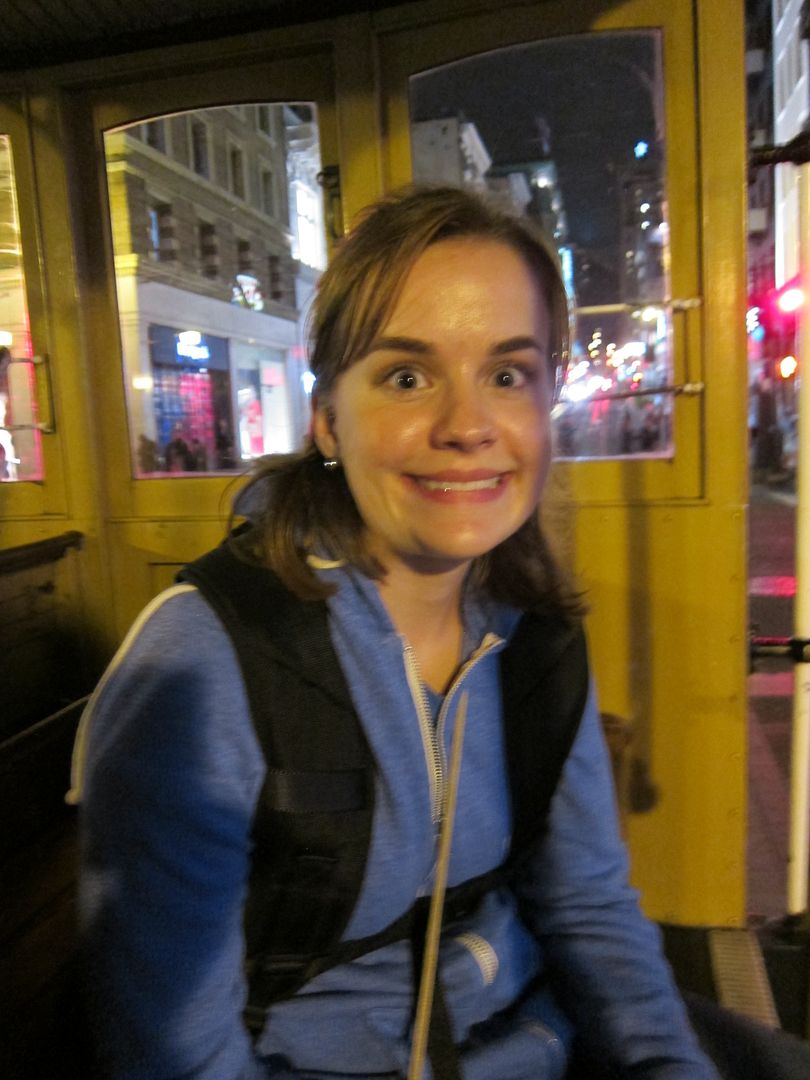 Before too long, we had started moving.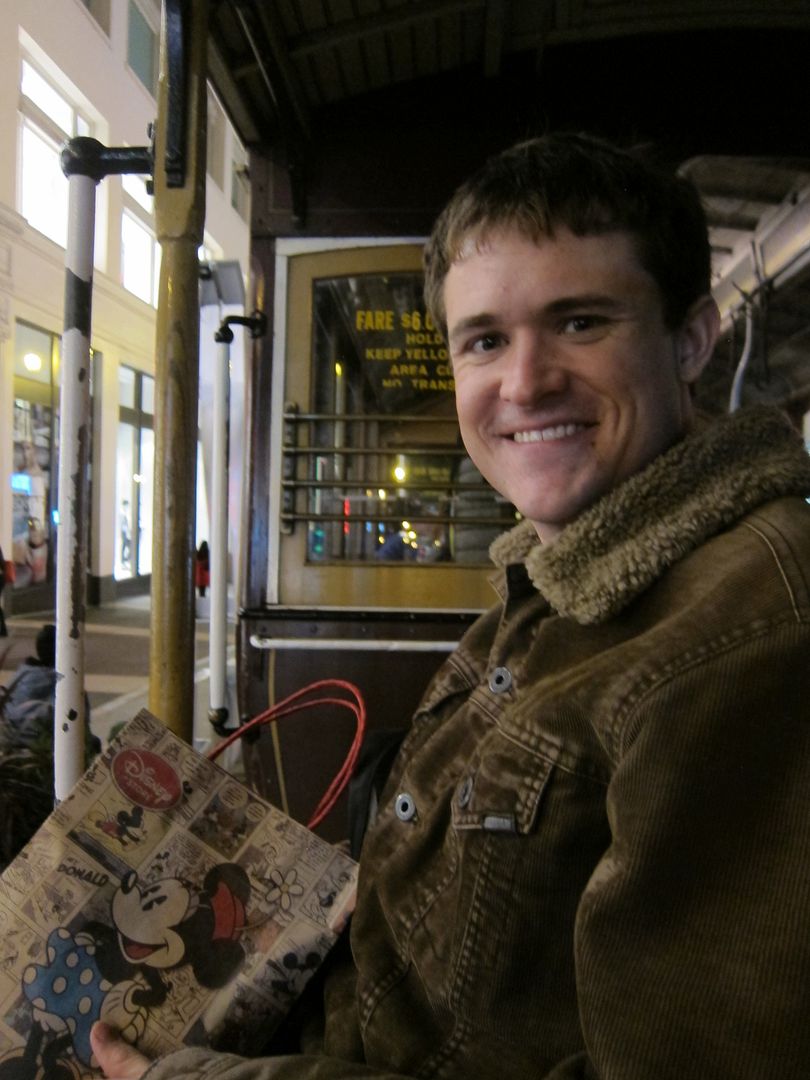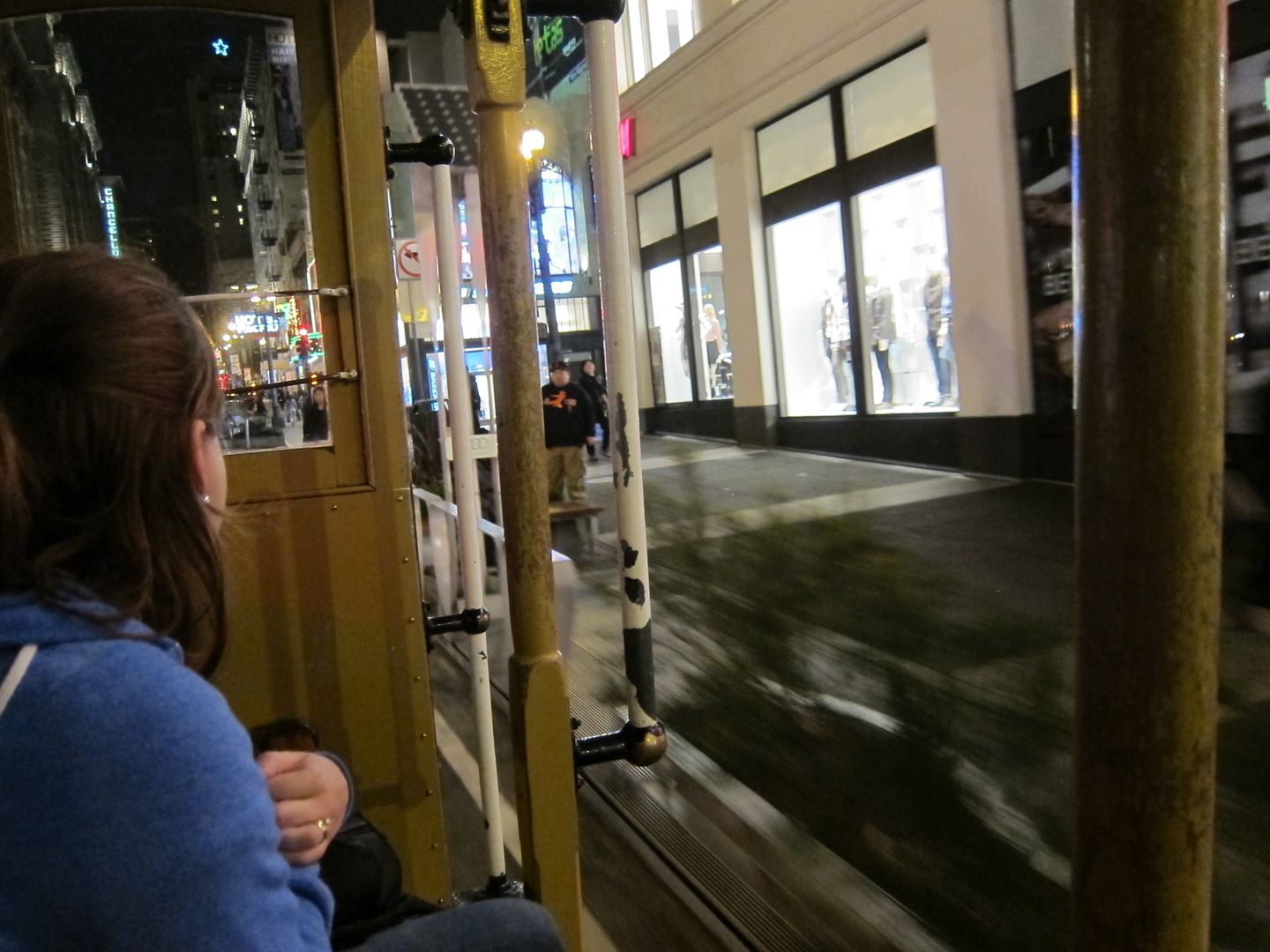 Having basically no frame of reference when it came to the cable cars, I was totally unsure what to expect. The conductor's process of driving the car is so incredible bizarre. His controls simply dictate whether or not the car is gripping the cable that is constantly in motion below the street, so he seemed to be constantly pulling levers.
Since the car was basically empty and our conductor was a little surly, we didn't know whether we should stand up and try hanging off the edge. We figured we'd save that touristy moment for another time.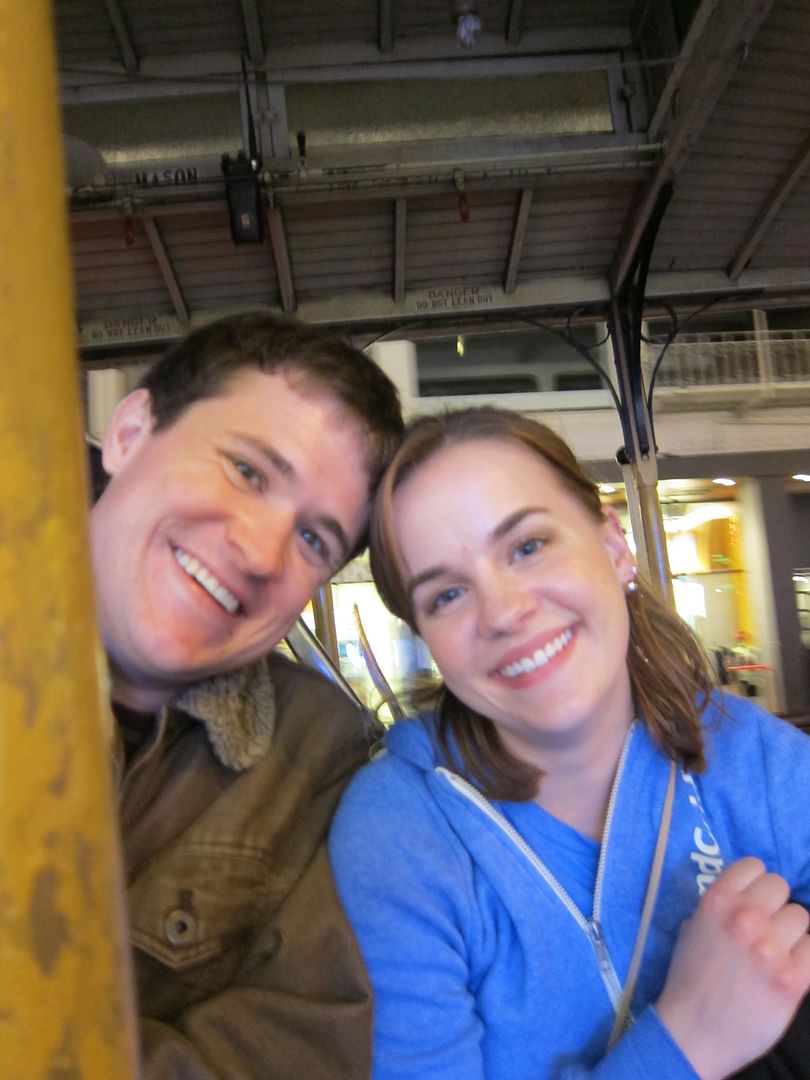 We had basically no idea where we were or where we were going, but we figured we would just stay on the cable car as long as possible.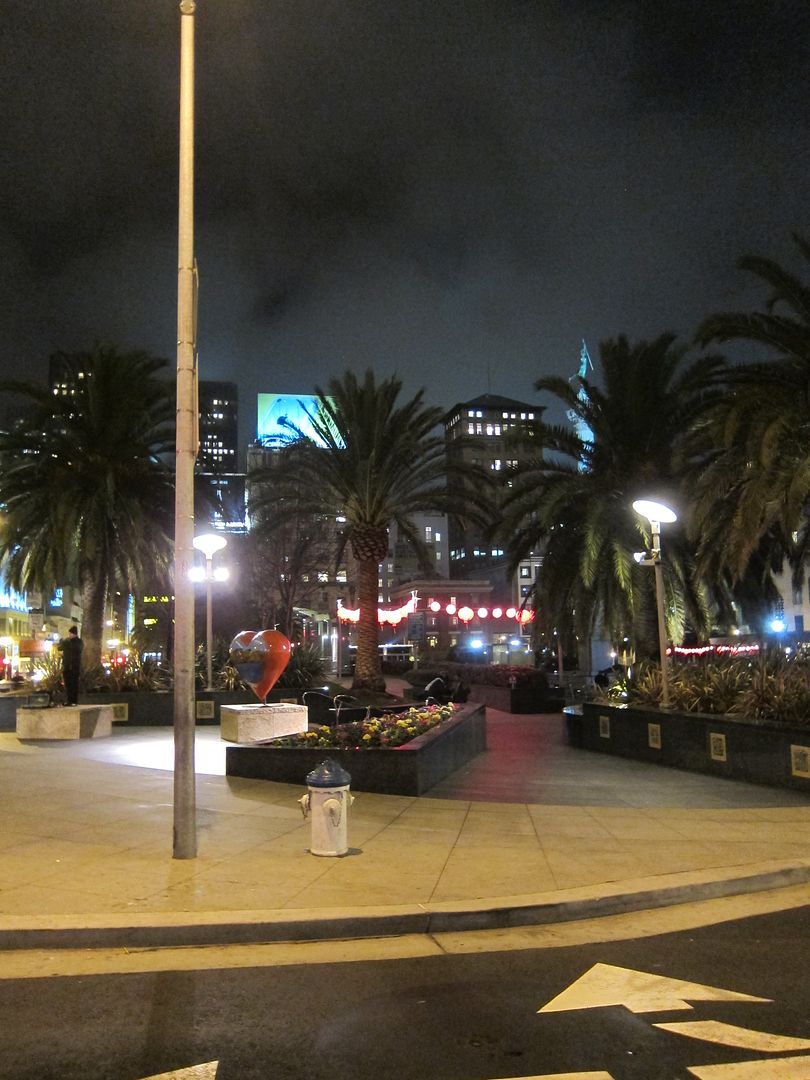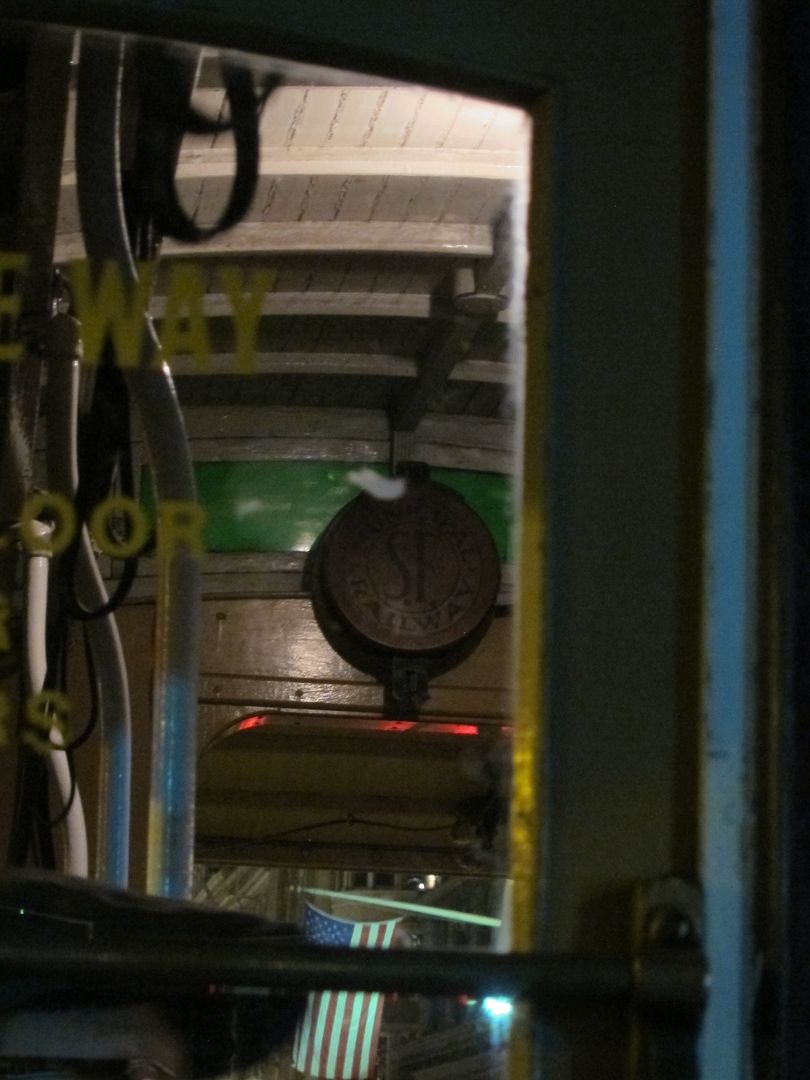 Eventually, we reached the end of the line and discovered that we had covered quite a bit of ground.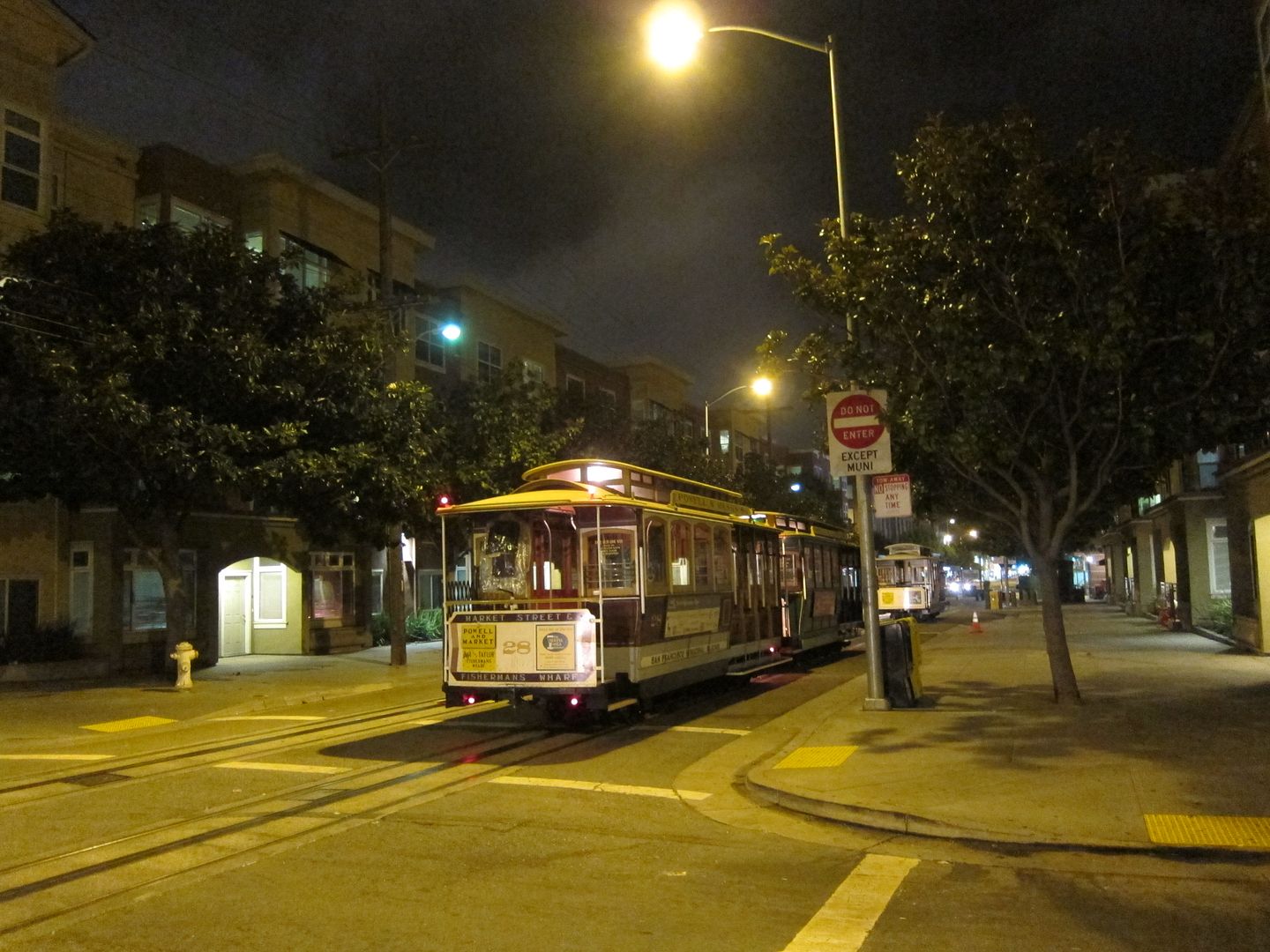 We got off and checked our phones to try to get our bearings, and it turned out that we were just a couple blocks away from Fisherman's Wharf. Obviously, this tourist hotspot had been another of the destinations we'd wanted to check out while we were here, so we walked toward the bright signs.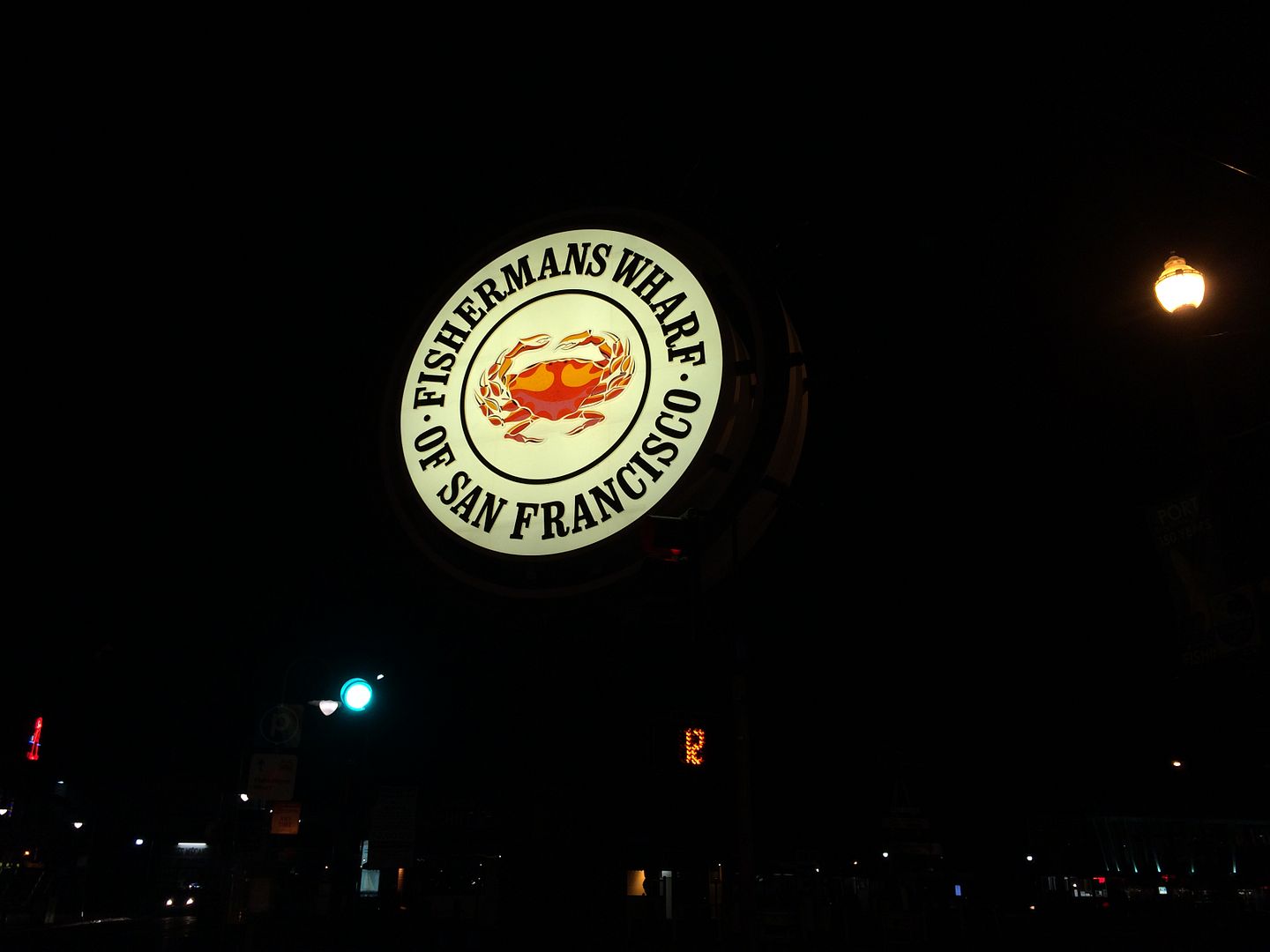 It was probably only about 9pm, but this area was totally dead.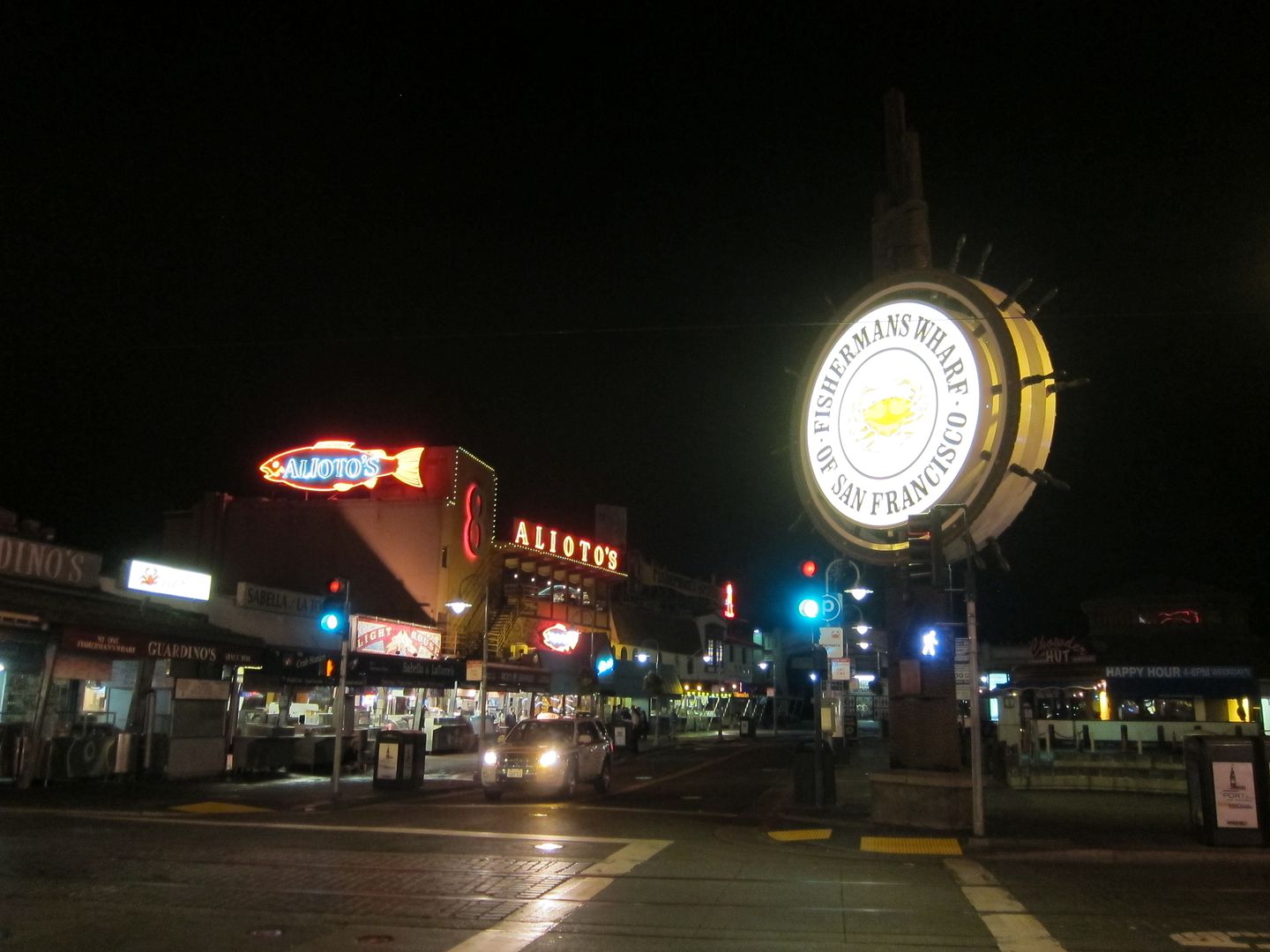 It was almost spooky how there was seriously no one around.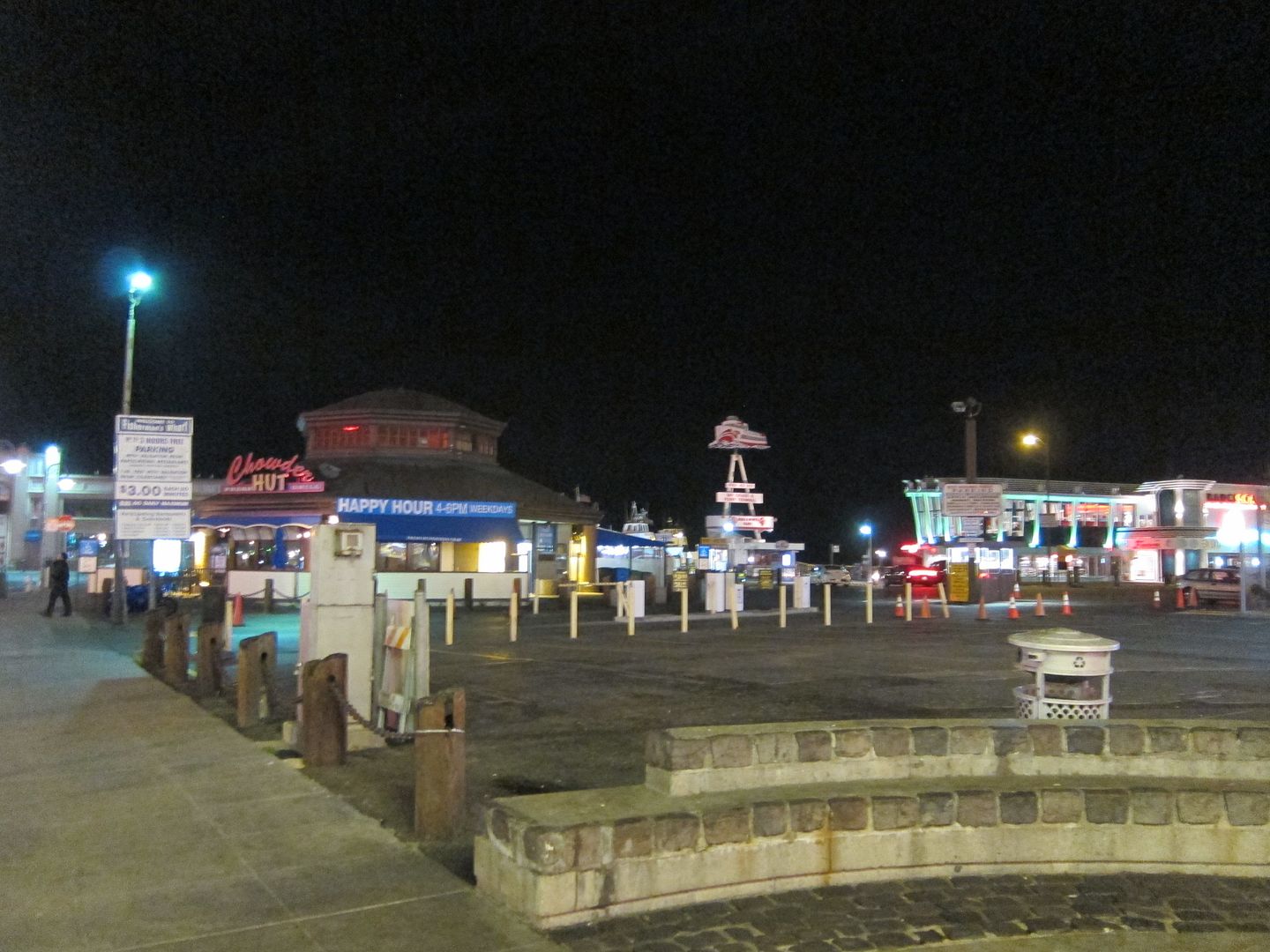 We walked around a little, but everywhere that was still open was getting ready to close up shop.
Of course, we had to snap a picture of the Boudin Bakery since we'd had so much experience with its DCA outpost.
We realized that if we wanted to actual Fisherman's Wharf Experience, we need to come back during the day sometime.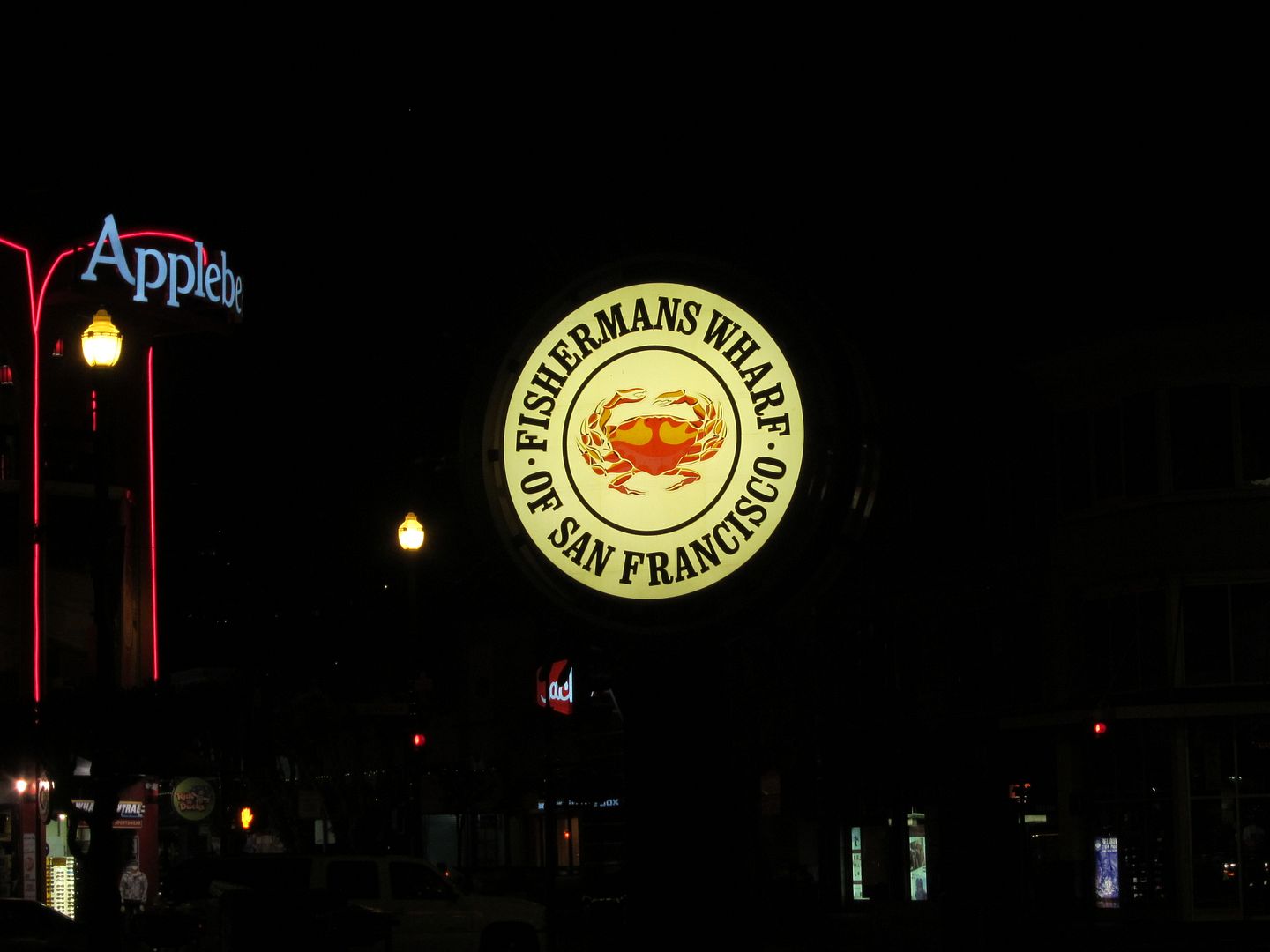 We started walking back away and looking for either a bus or cable car stop (honestly, I have no idea which one we ended up finding). En route, I saw this sign for Taylor St. and had to take a picture.
It took a little while to get back to our neighborhood, but when we got close, it was shrouded in fog and Coit Tower was looming like a cool beacon atop the hill.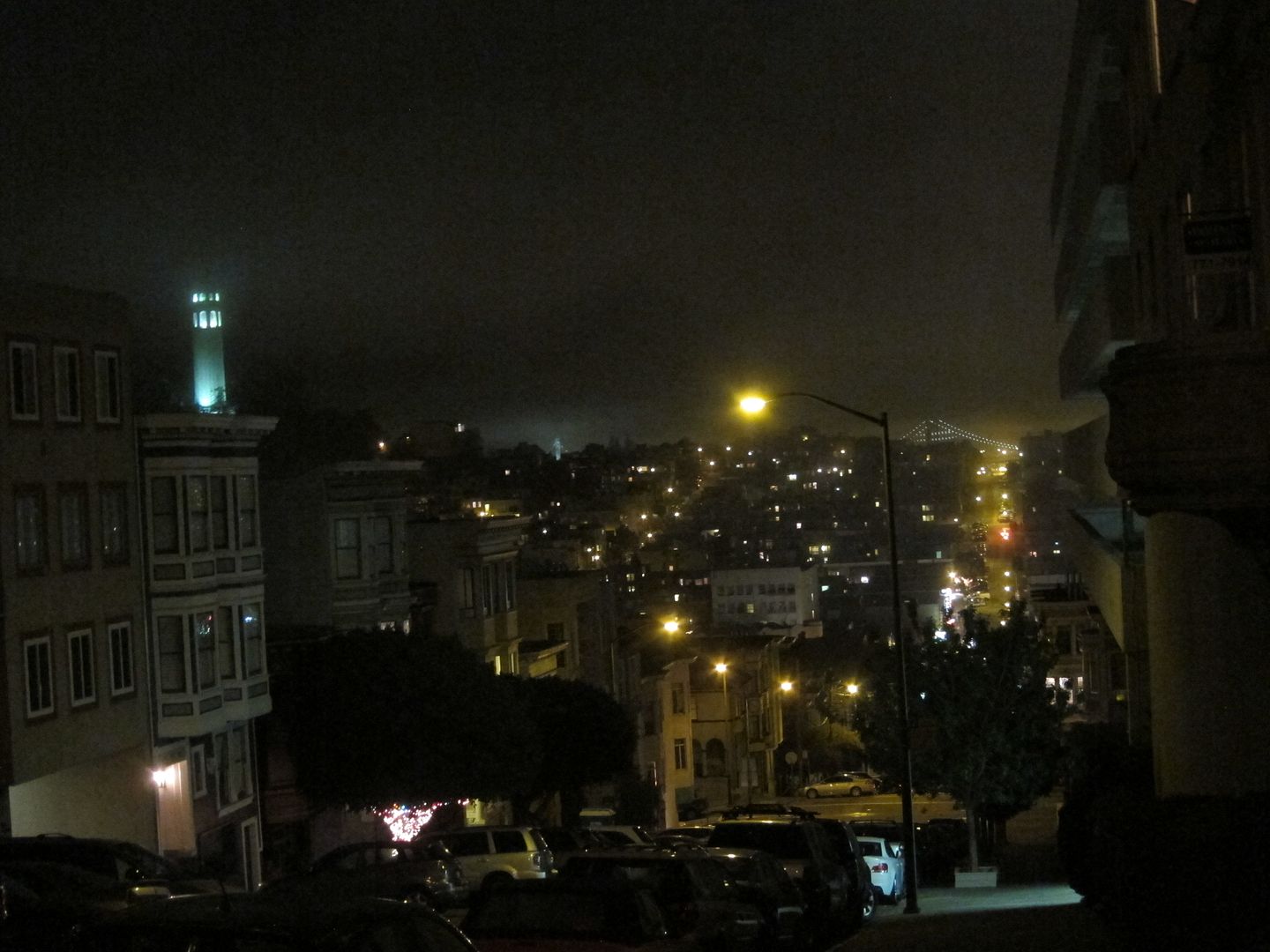 It had been a pretty long day, all things considered, so we hit the hay pretty quickly after we got back to our AirBNB.
Previous Post | Next Post
Table of Contents
Follow



Share