May 31, 2014
Chapter 44
True Alaska
---
Previous Post | Next Post
Table of Contents
It's Day 8 of the cruise, so here is our eighth Personal Navigator.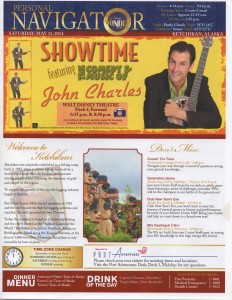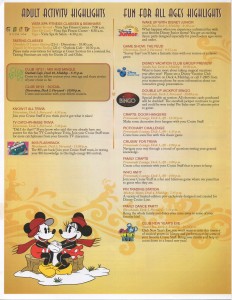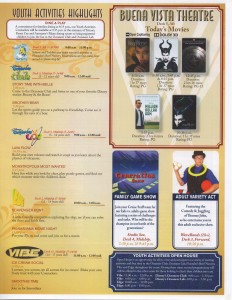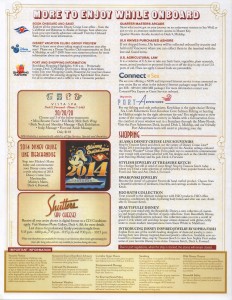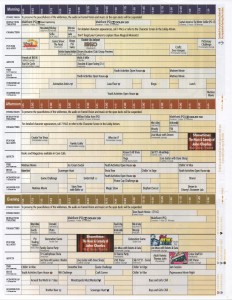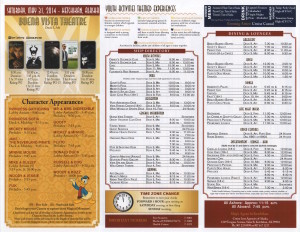 We hadn't arrived at Ketchikan yet when we woke up this morning. In fact, since we had to cover so much distance between Juneau and Ketchikan, All Ashore wasn't until 11:15am. Here was the view from the verandah when we did roll out of bed.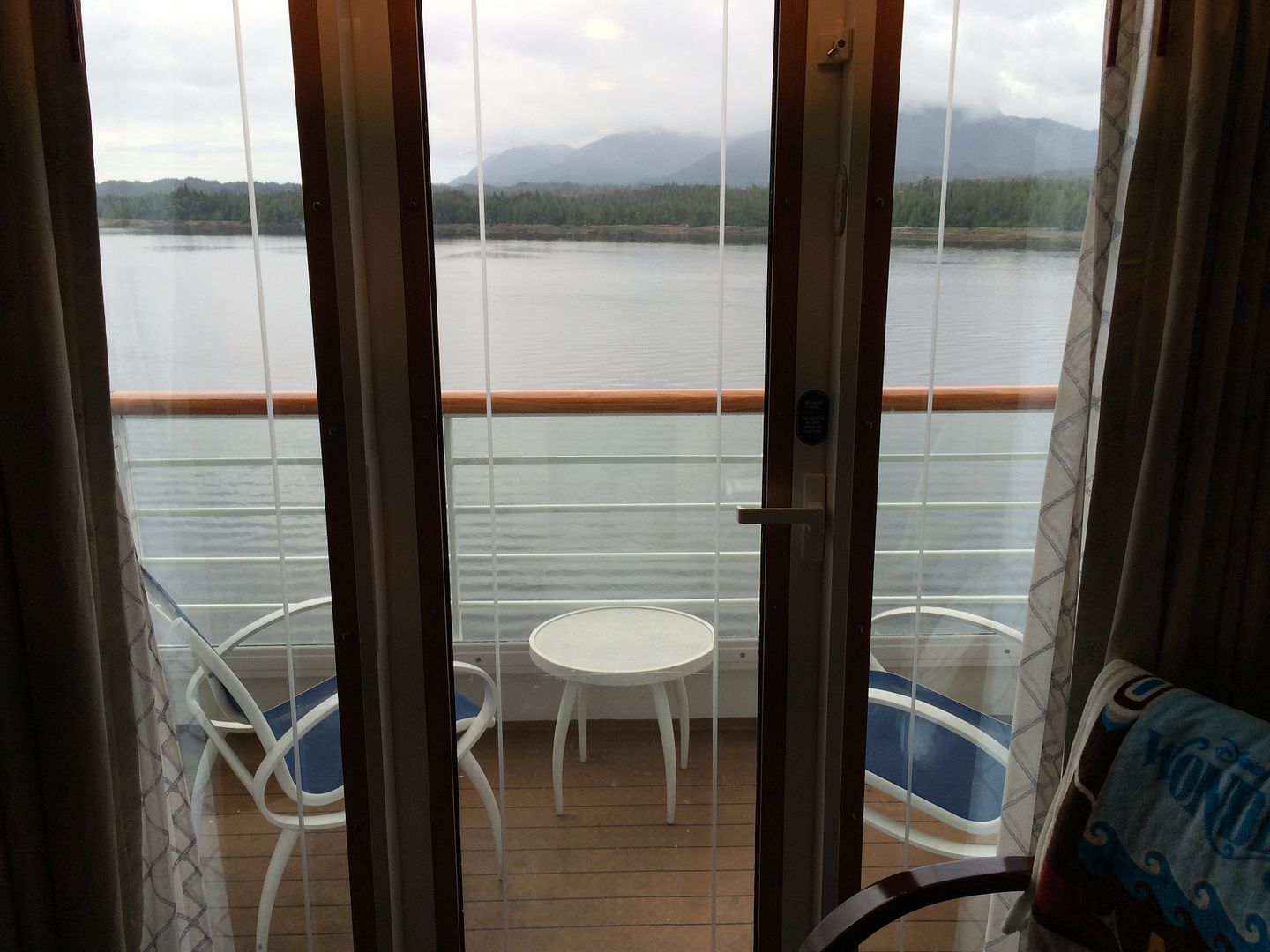 And here were some of the sights we passed by as we continued to make our way toward the port.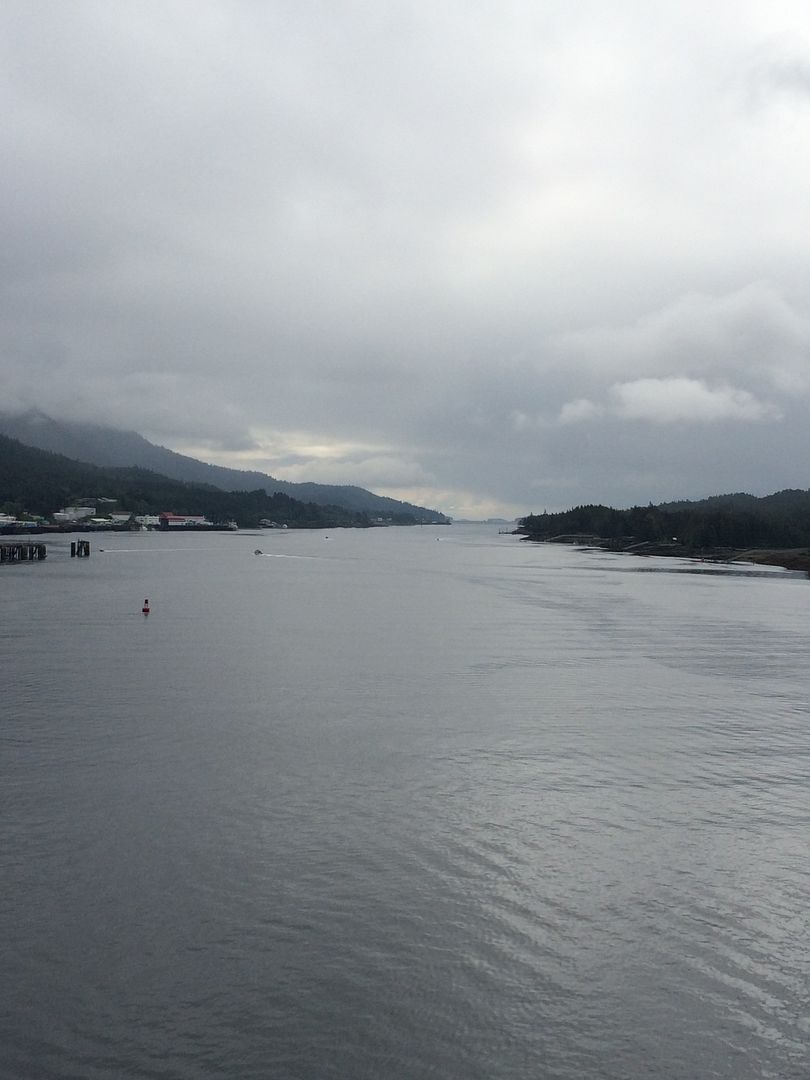 Ketchikan is less remote than some of the other places we visited on our cruise, so we kept passing houses and fishing boats as we got closer—even though we were still a ways away.
Tracy and I enjoyed a leisurely breakfast and mid-morning stroll around the ship (I must say that since we are NOT early risers naturally, this late arrival time was perfect for us!).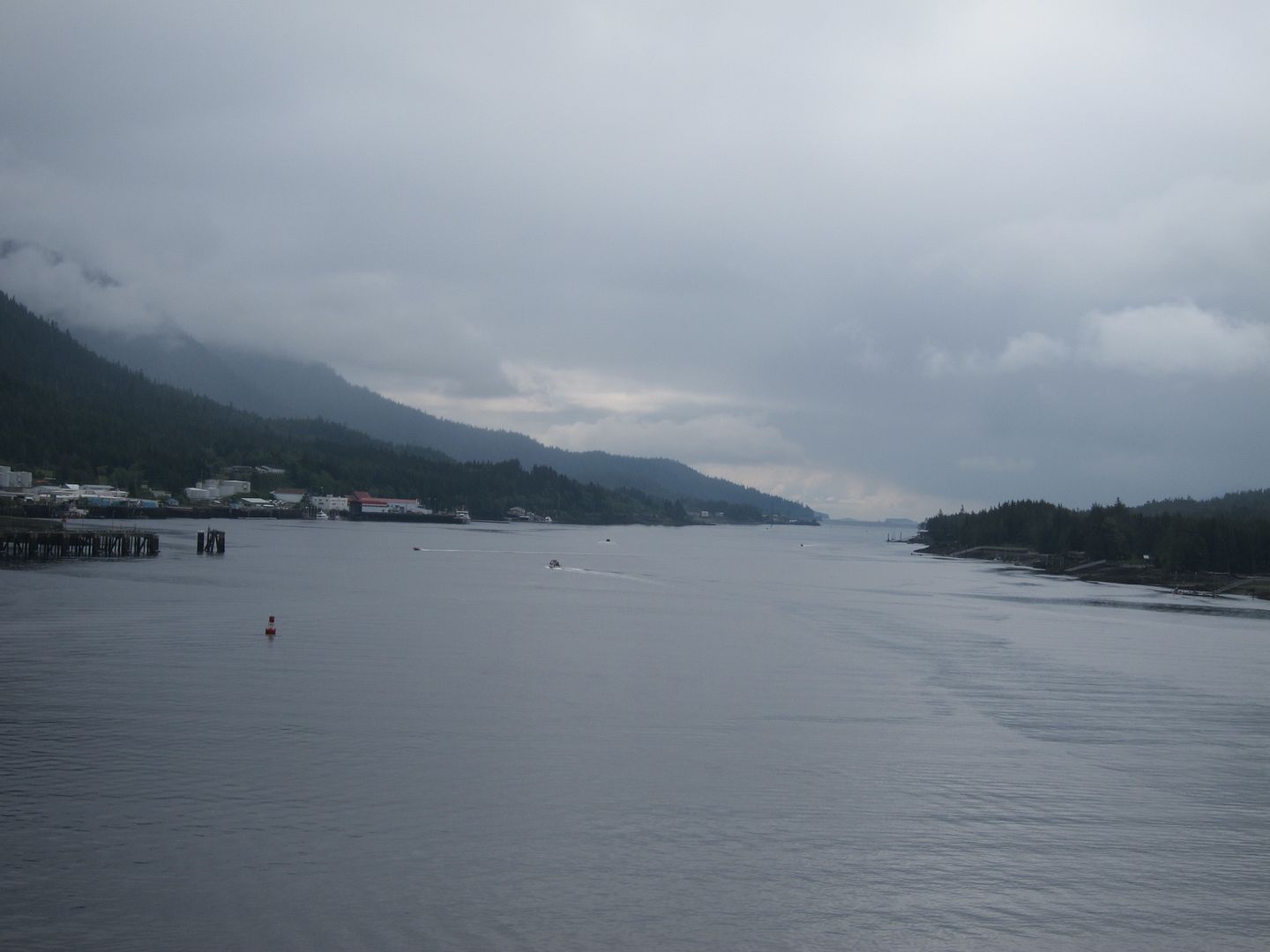 We could tell that Ketchikan was officially coming into view when we saw a float plane coming in for a landing.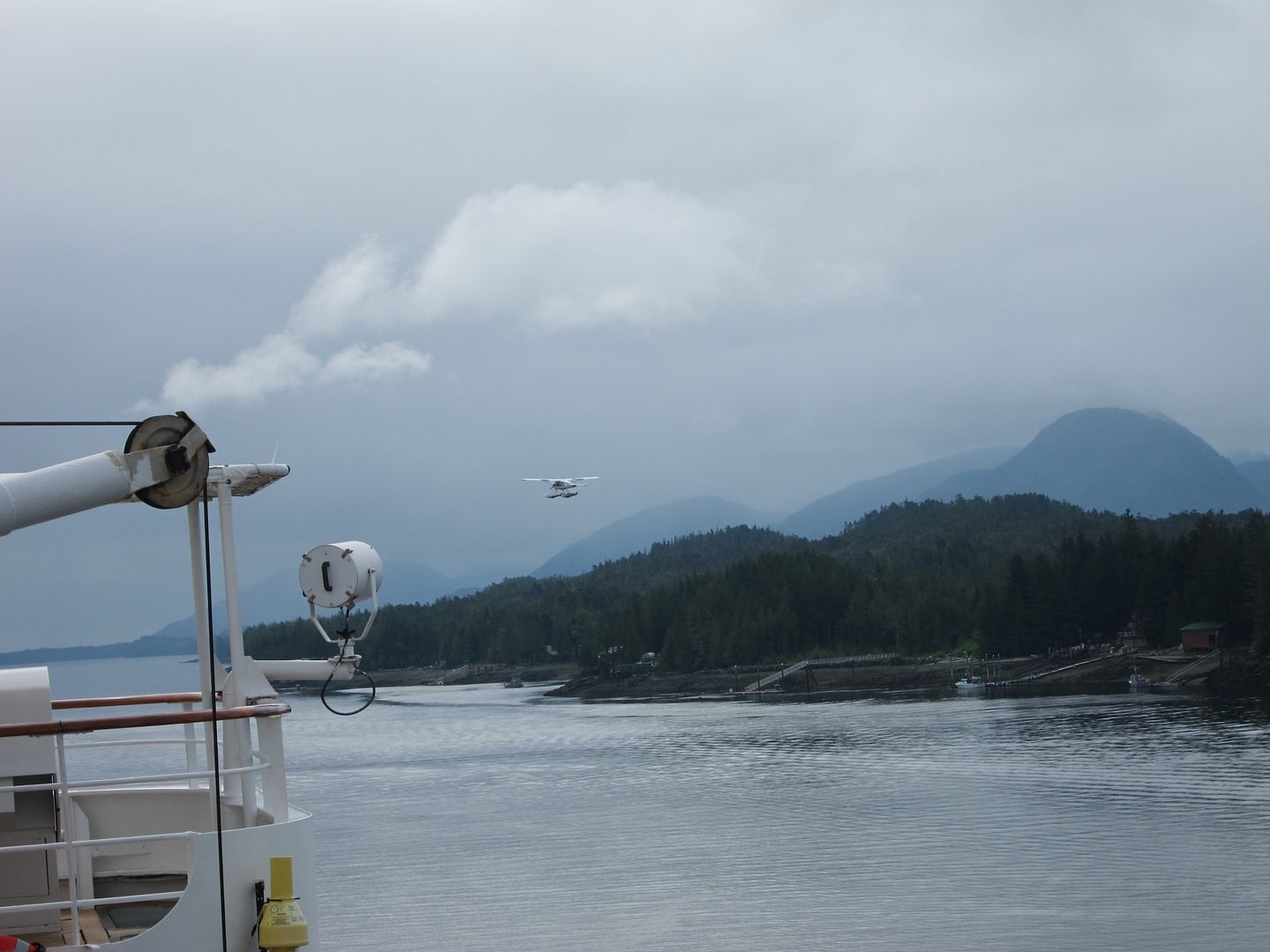 Before too much longer, we had actually gotten to town and docked. This was the view from our side of the ship.
It's hard to explain, but I knew that I would like Ketchikan already just by seeing our view of it from the ship. This port was exactly what I had expected from Alaska—in part because it closely resembles the fake Sitka that they constantly showed in The Proposal.
Tracy and I had a Port Adventure scheduled for this afternoon, but we had a little time to disembark the ship before we needed to meet up for it.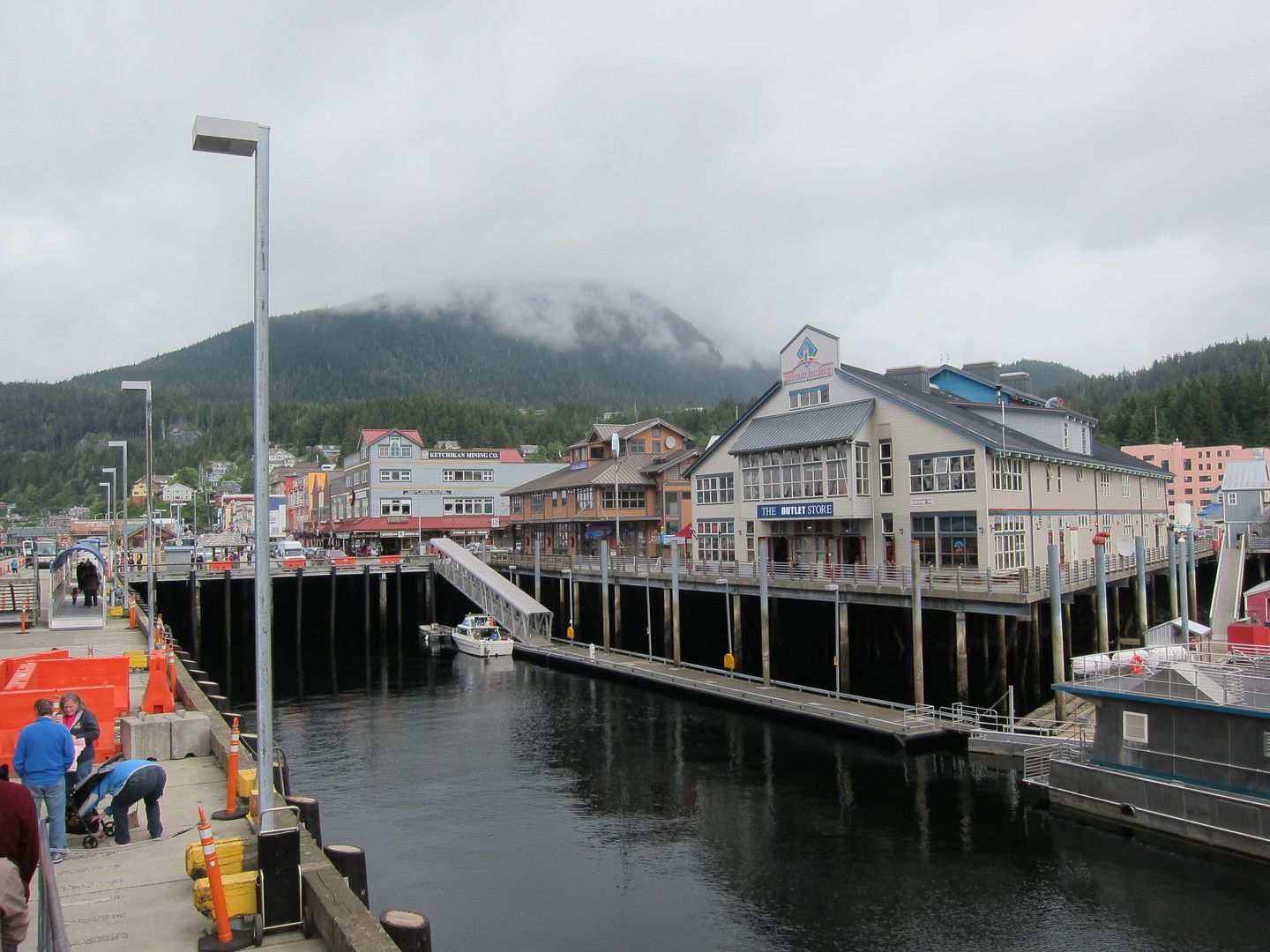 We were so excited by how quaint Ketchikan seemed as we started walking toward town.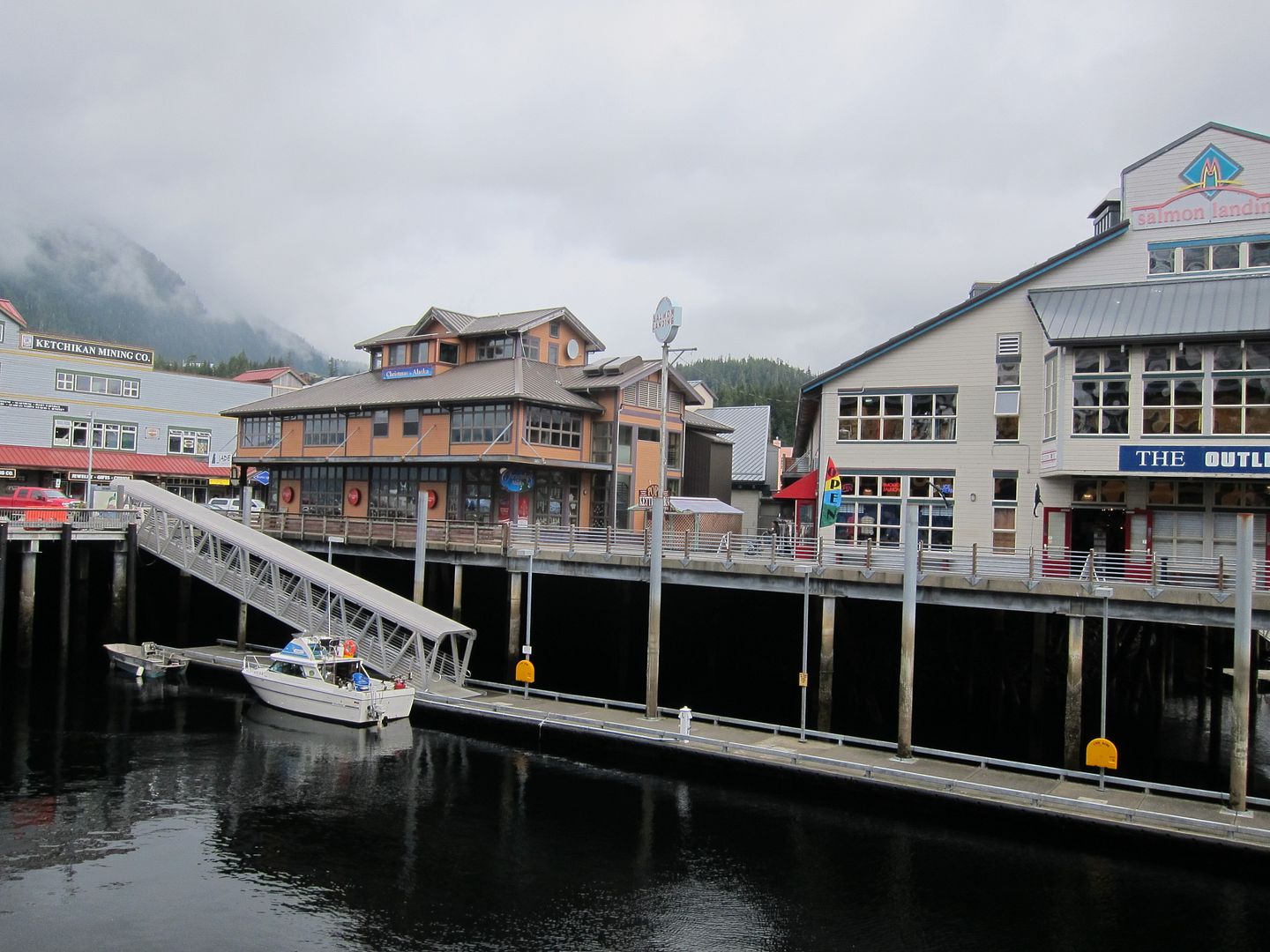 We were actually among the first people off the ship, so we got to see how this sleepy hamlet looked when it was relatively unoccupied.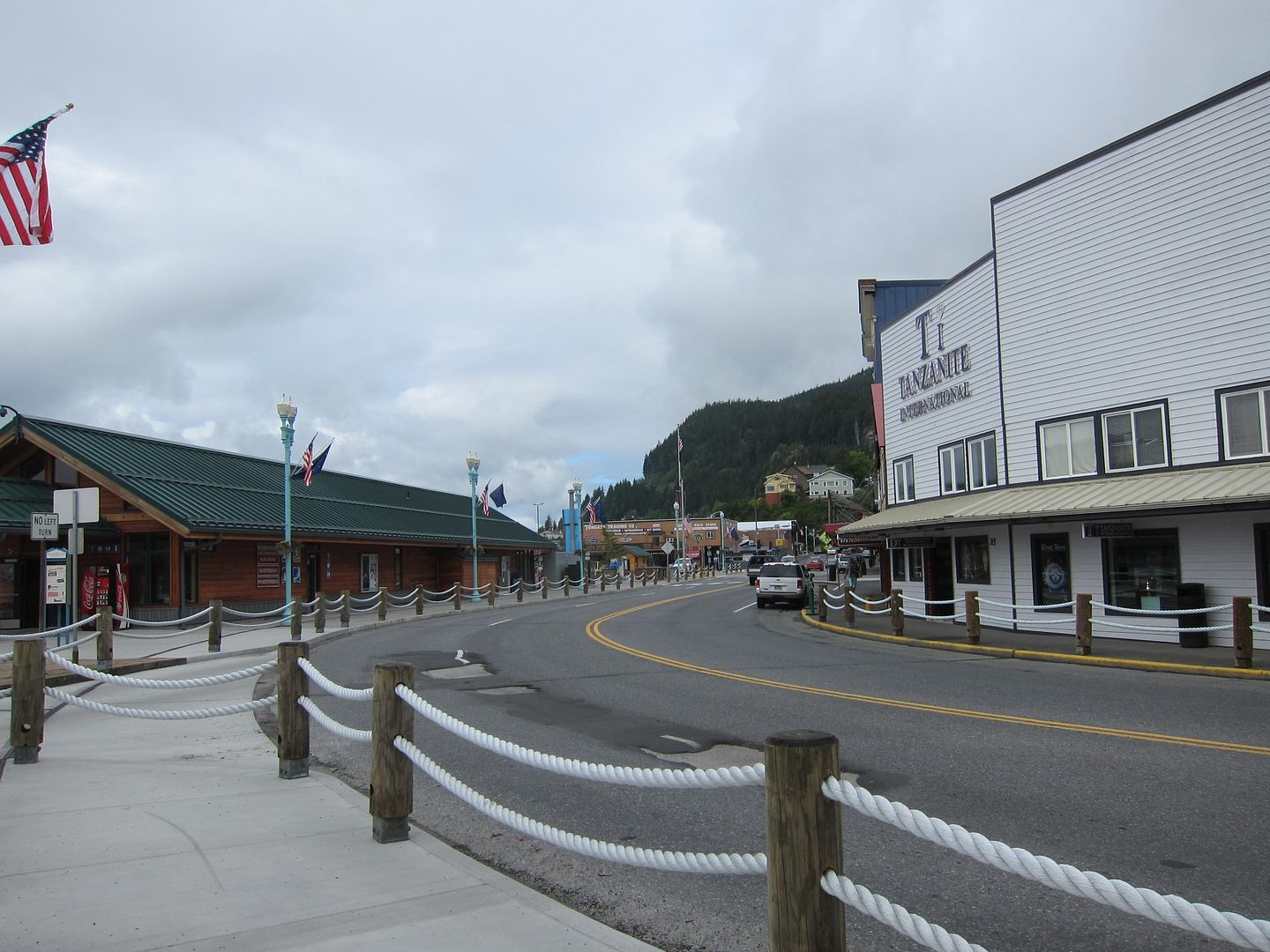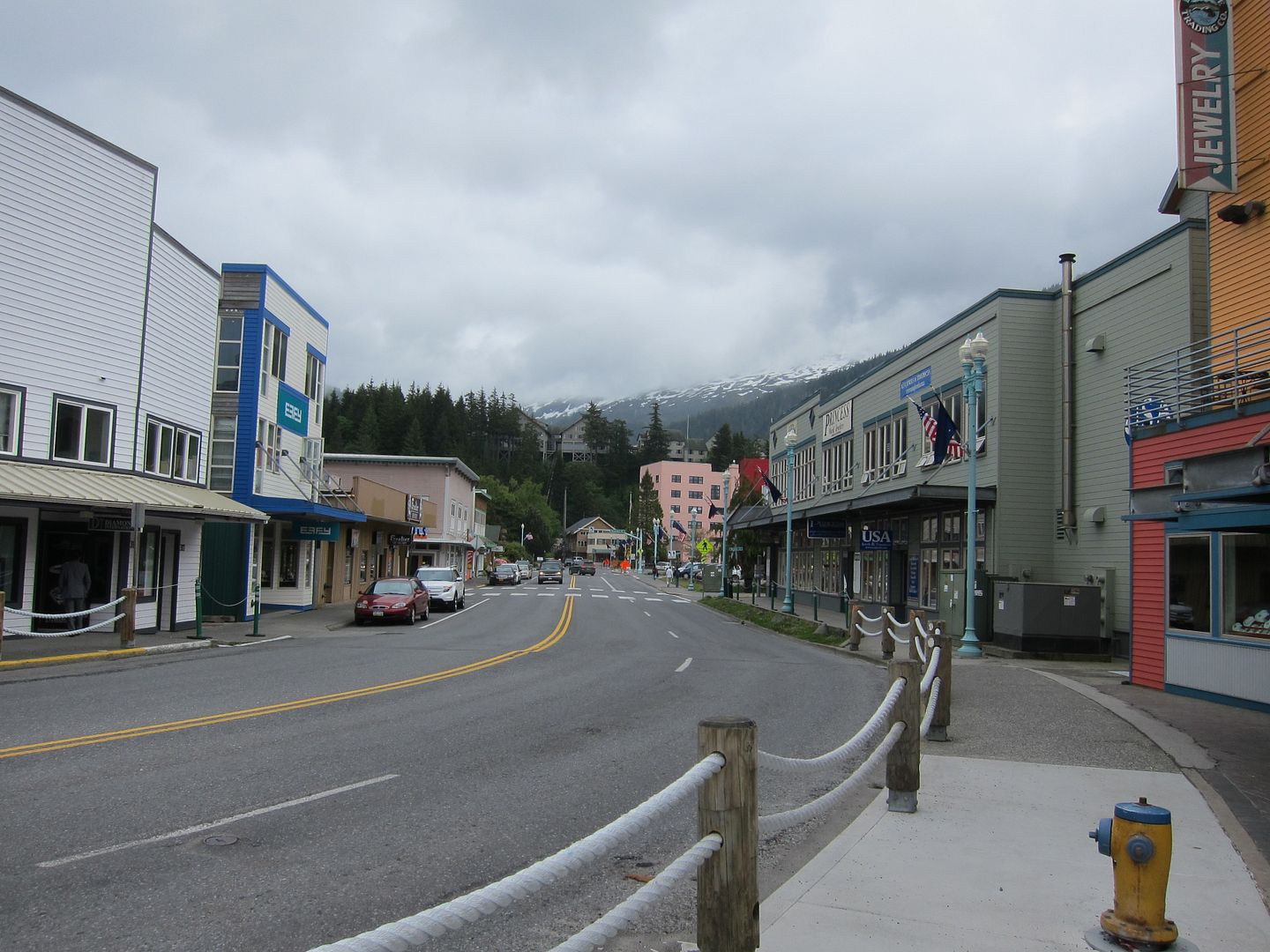 Tracy and I wandered to the center of town, where we saw this sign welcoming us to "Alaska's 1st City." Honestly, I'm not at all sure how they came up with that title because I haven't ever read anything that backs up the claim…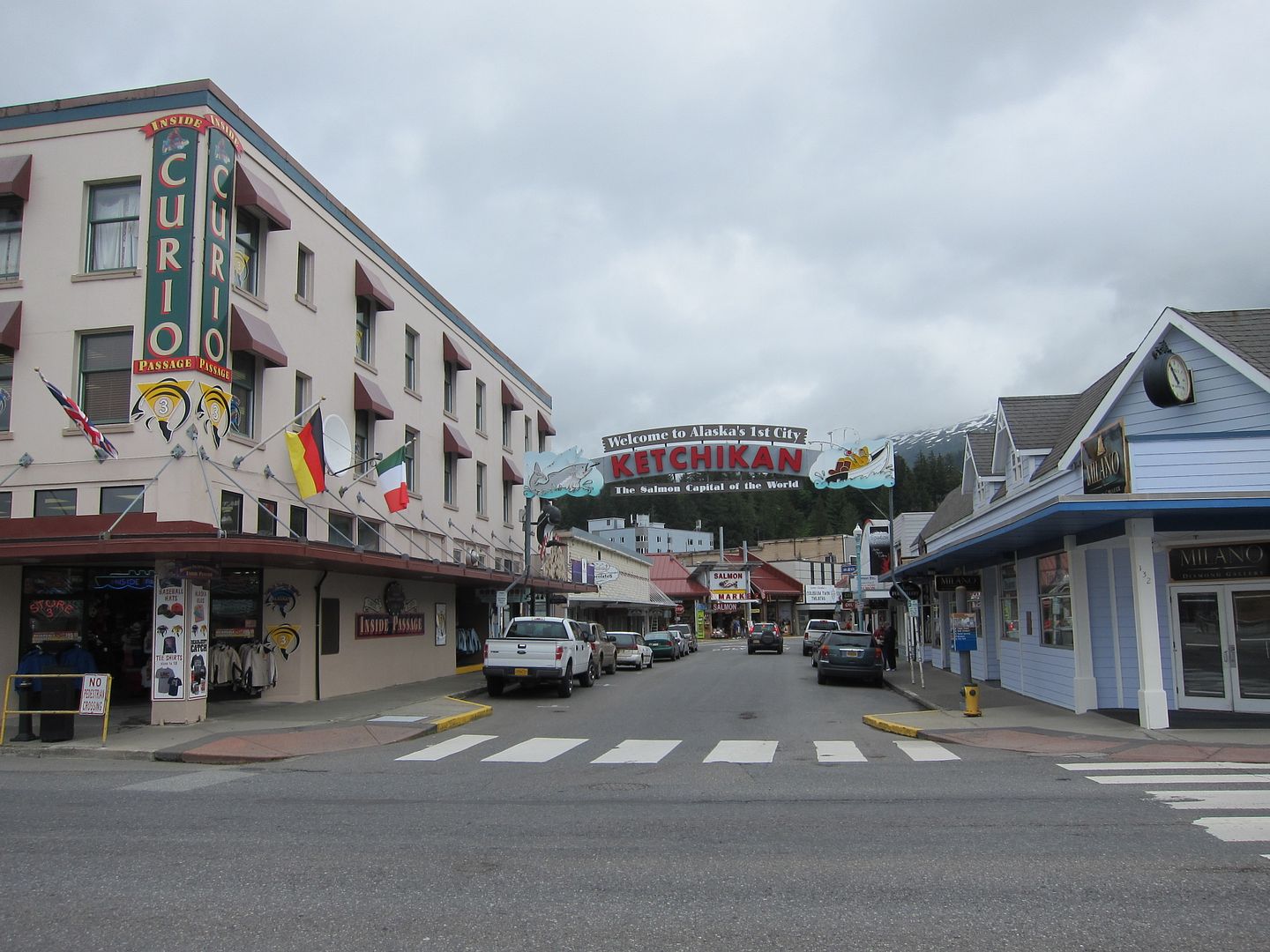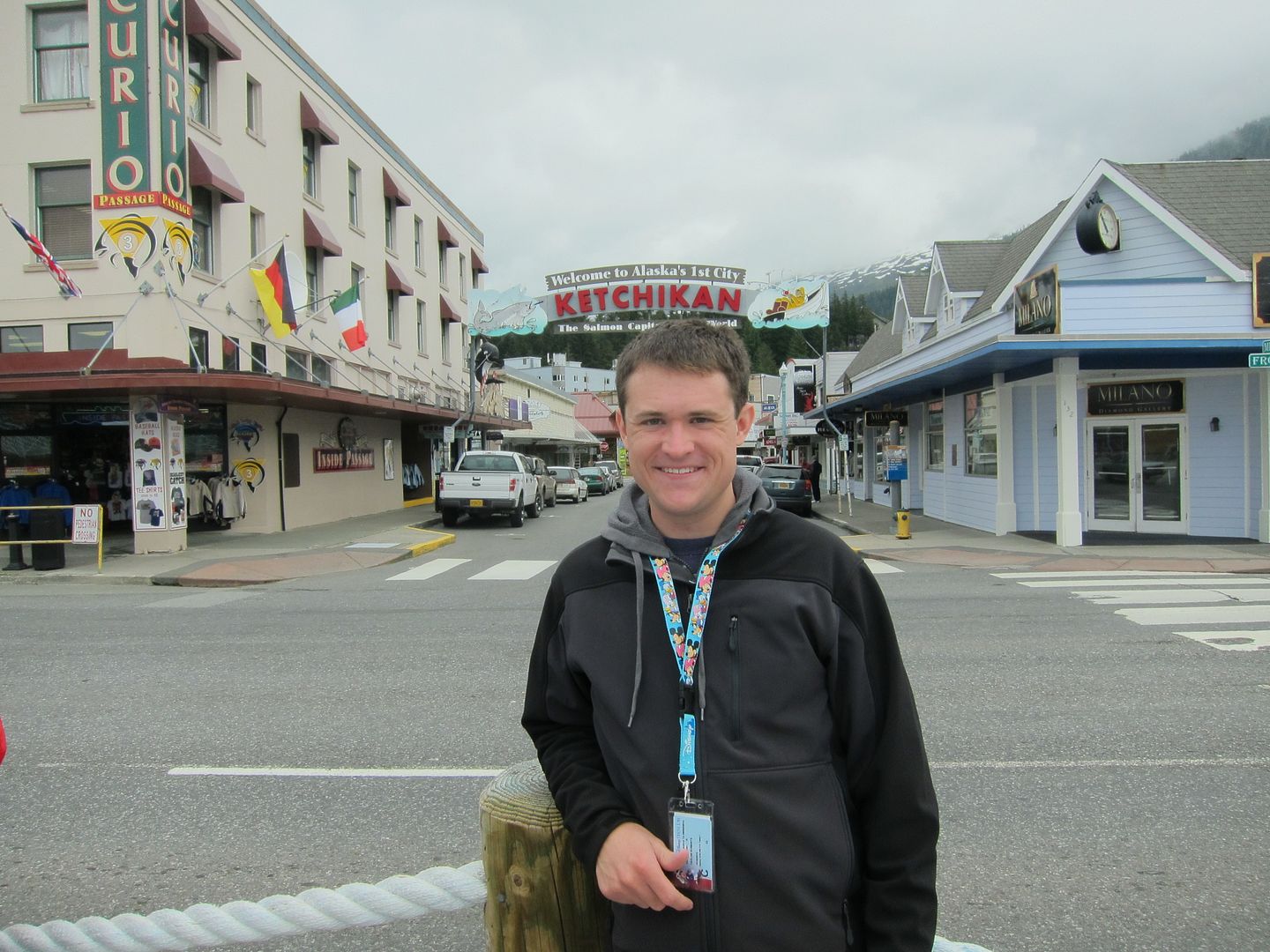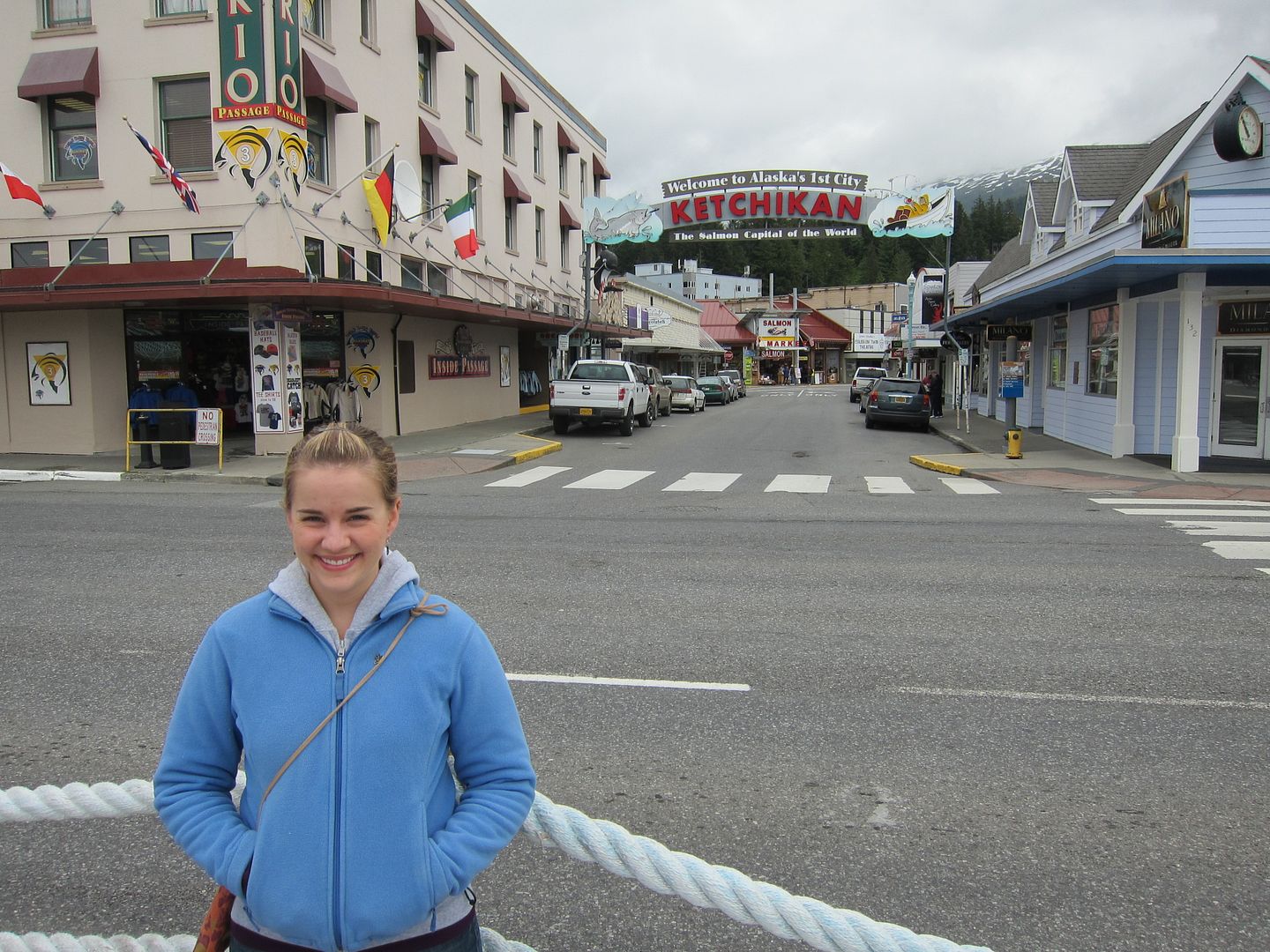 We started poking around in a couple stores. Since this was our last port of call in Alaska, it was also our last chance to buy some of the more generic "Alaska" souvenirs that we had eyed in some of the other ports. Plus, since we knew we had to go back to the ship to meet up for our Port Adventure, we wouldn't have to carry purchases around all day.
I found this hat that perfectly matched Duffy's Canada outfit, and I so wish I had bought it…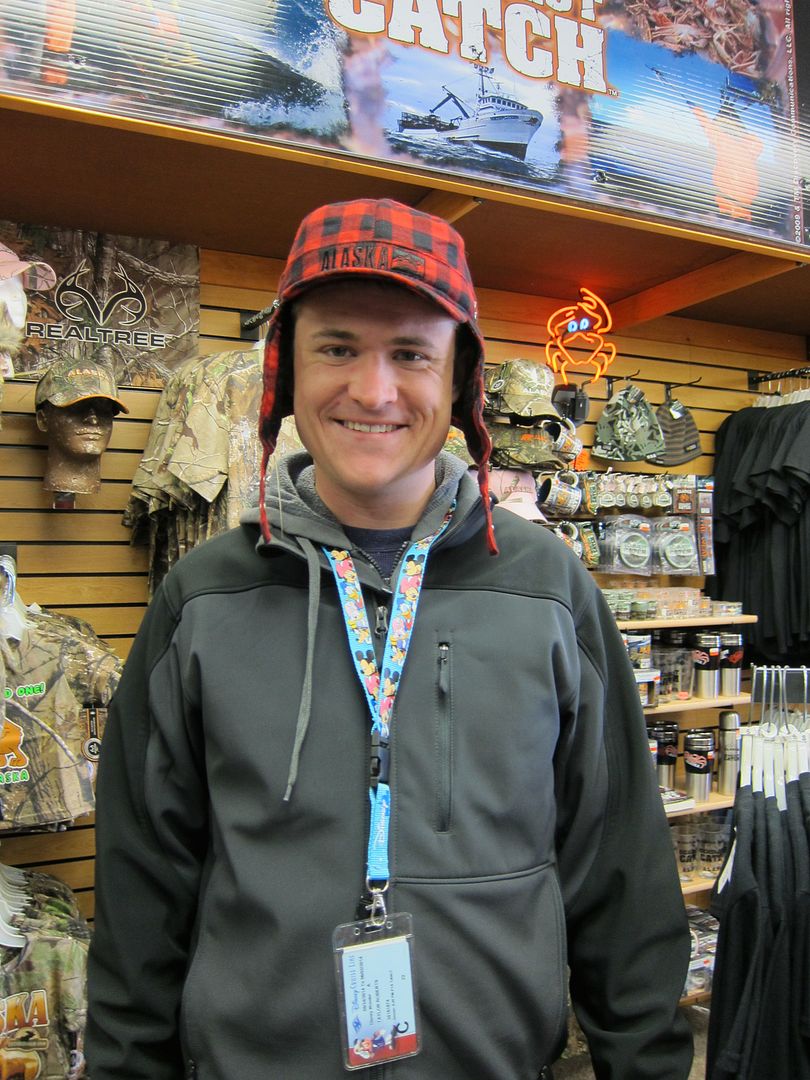 There was also a big stuffed moose in this store whose name was apparently Mortimer.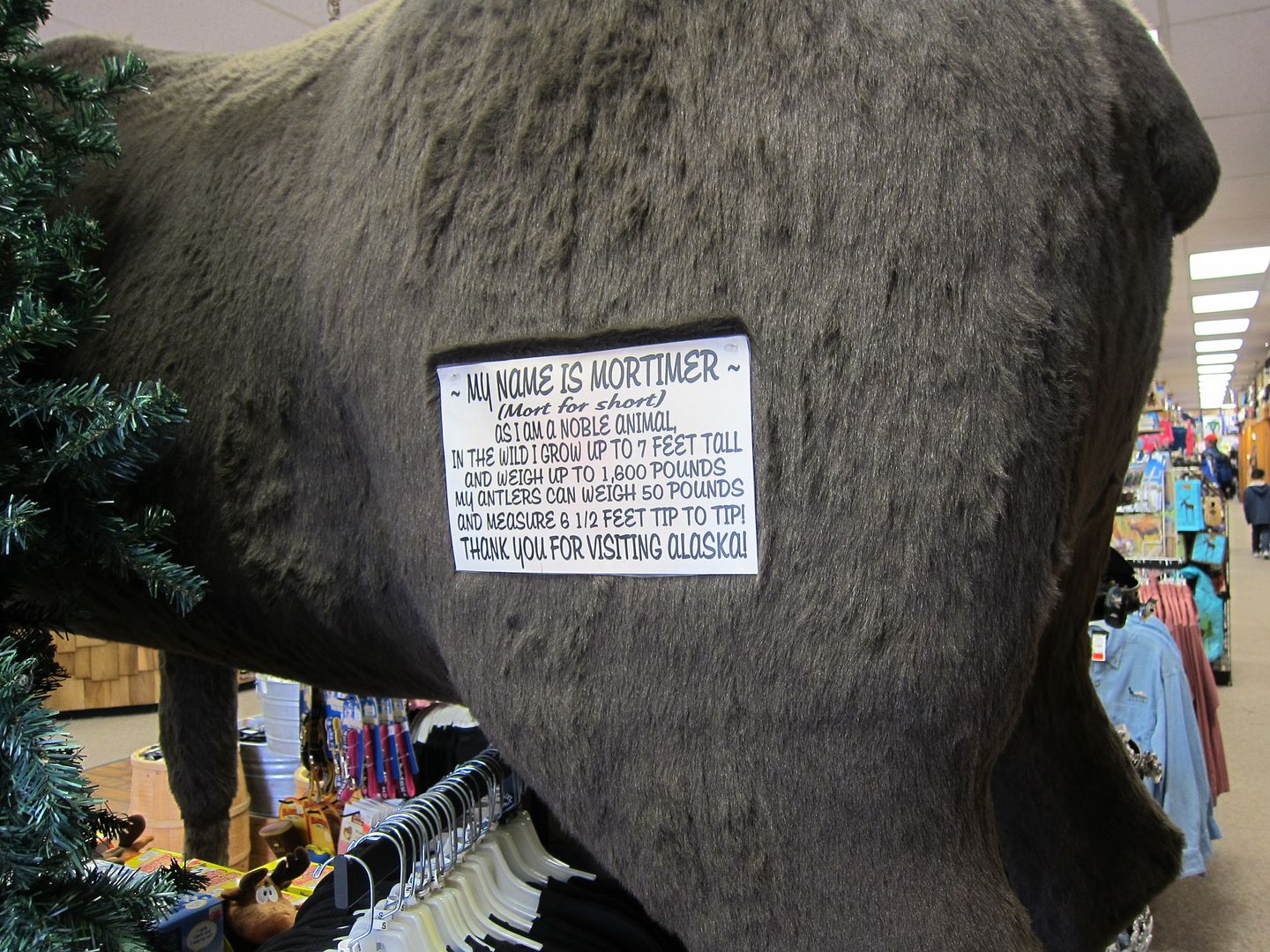 Tracy posed with him.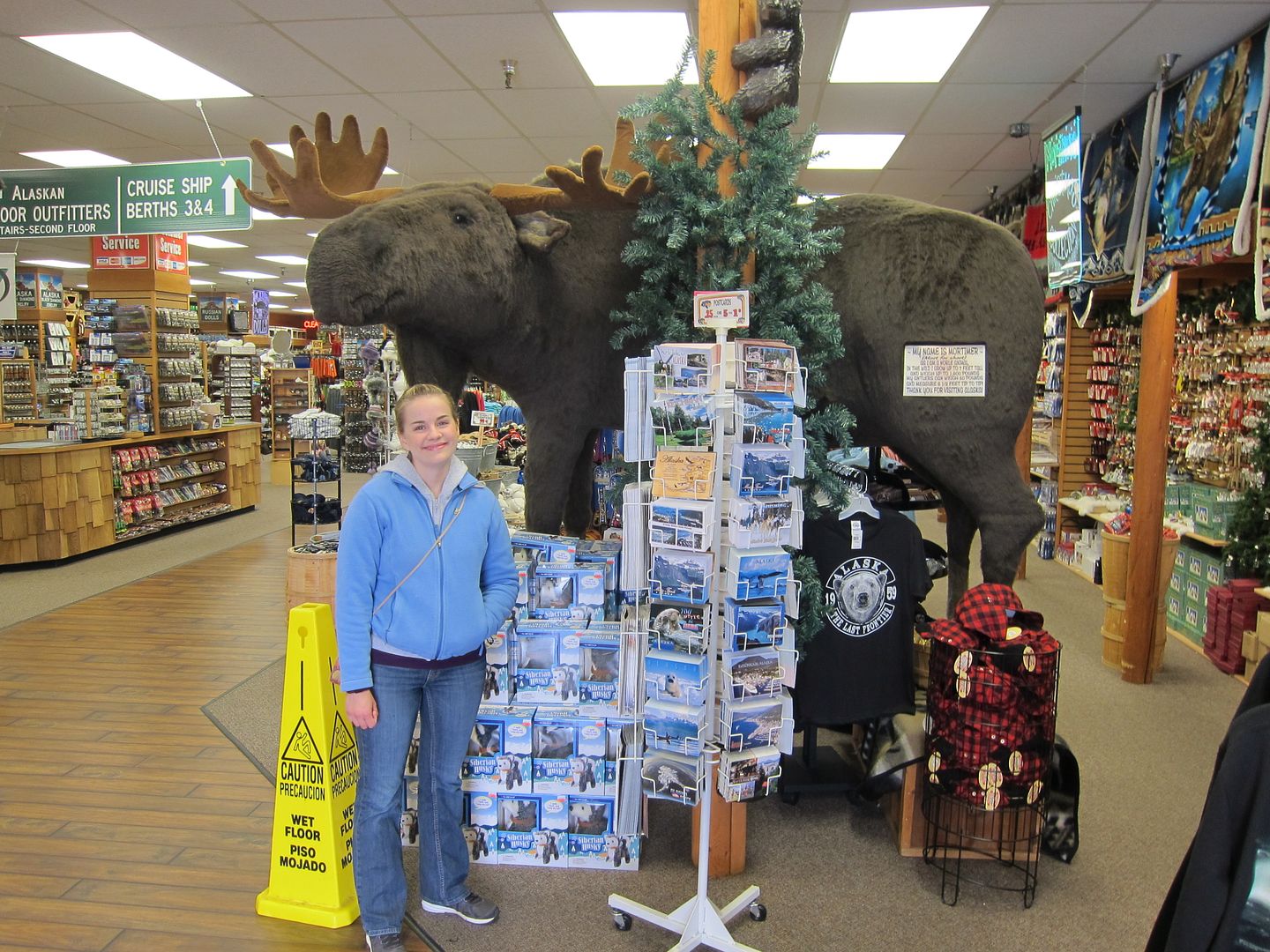 I bought a long-sleeved t-shirt, magnet, Christmas tree ornament, and some other little trinkets, and we also got a pair of bear-paw salad tongs—one of the aforementioned generic souvenirs that everyone seems to pick up when they're in Alaska. We also considered getting an ulu knife, but the process of checking them as you board the ship and then claiming them later seemed like more trouble than it was worth. Plus, we couldn't really imagine a situation in which we would actually use the knife once we had it.
We had contemplated going to lunch somewhere in Ketchikan before our Port Adventure, but in the end we decided to just head back to the ship for some pre-paid food. I took a few more pictures as we wandered through the streets of town (still mostly deserted).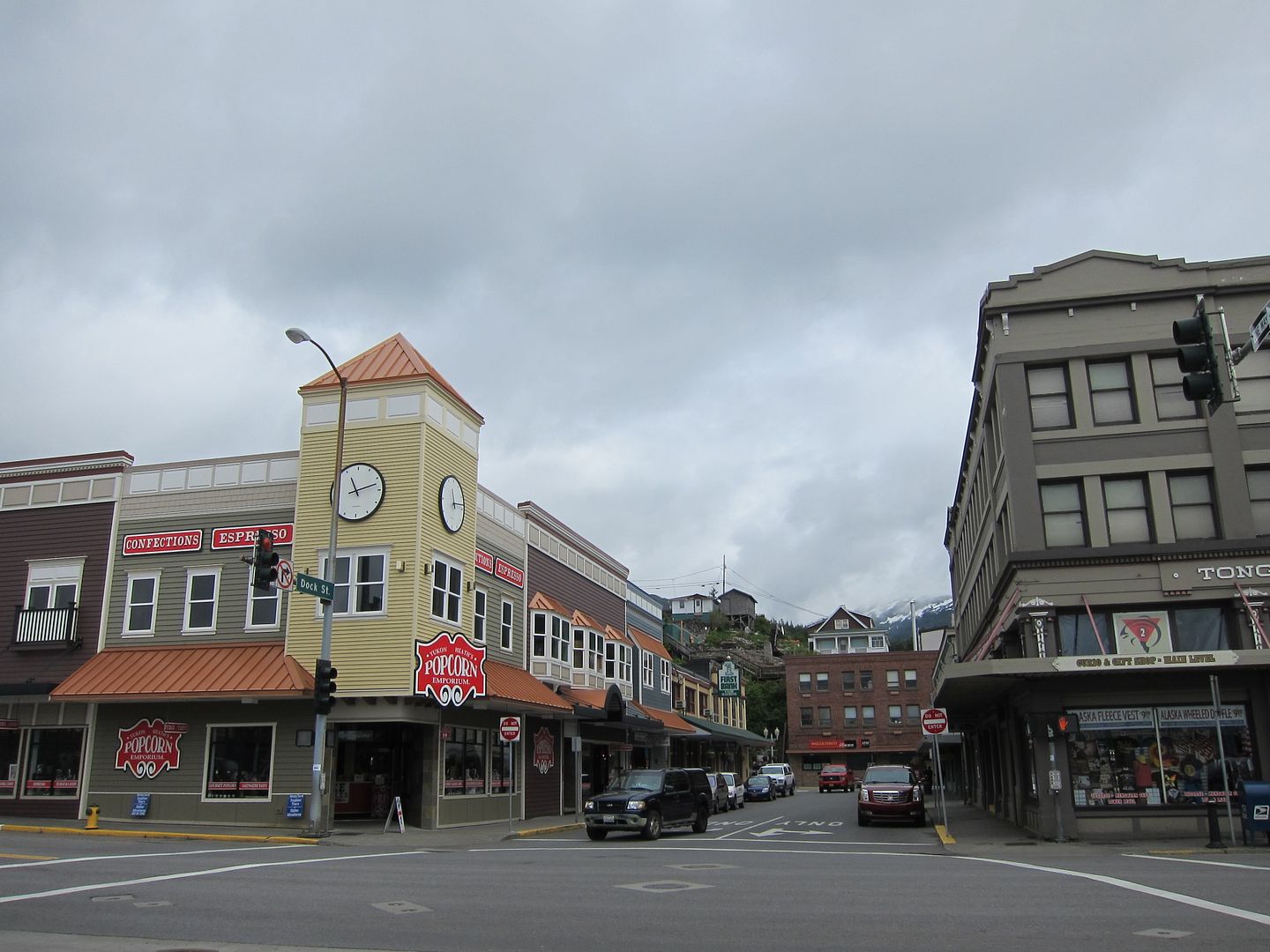 Ketchikan is one of the rainiest places on Earth (more on that later), so here is their "liquid sunshine" gauge.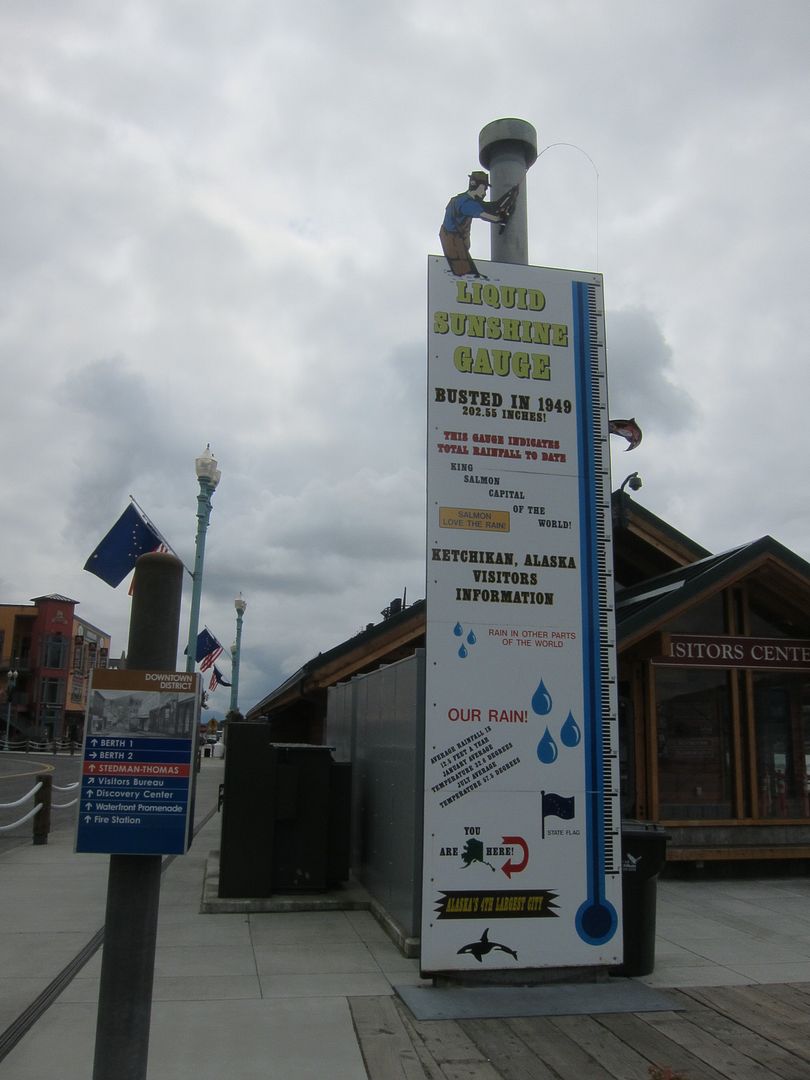 Here's a statue honoring all the different heritages that have shaped Ketchikan through the years.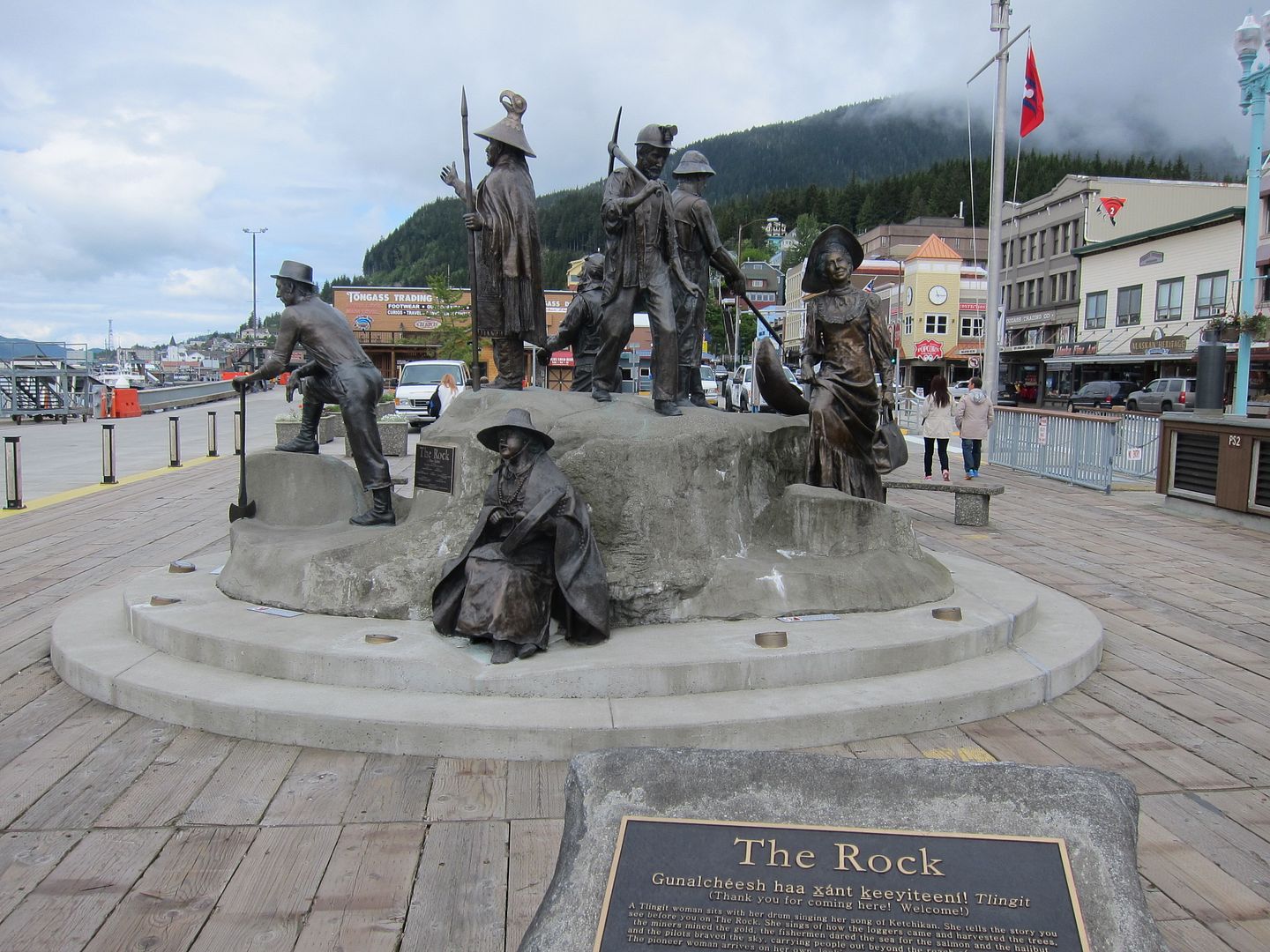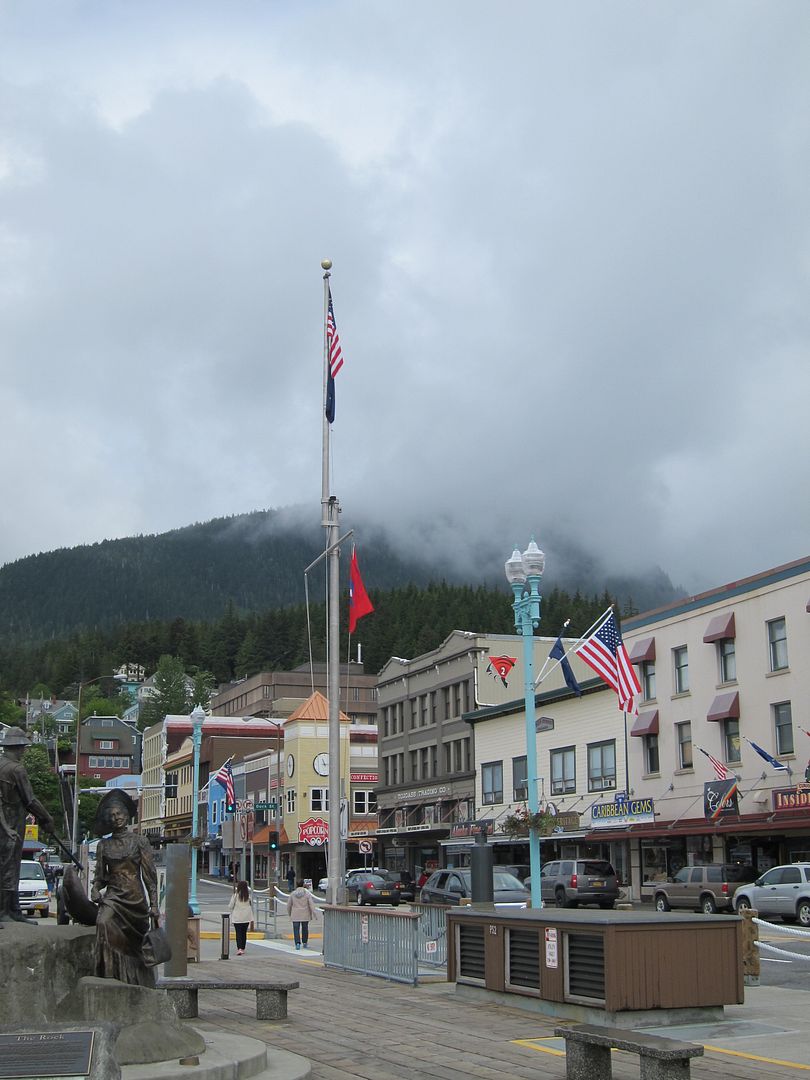 And here we are at the ship as we headed back on board for a little bit.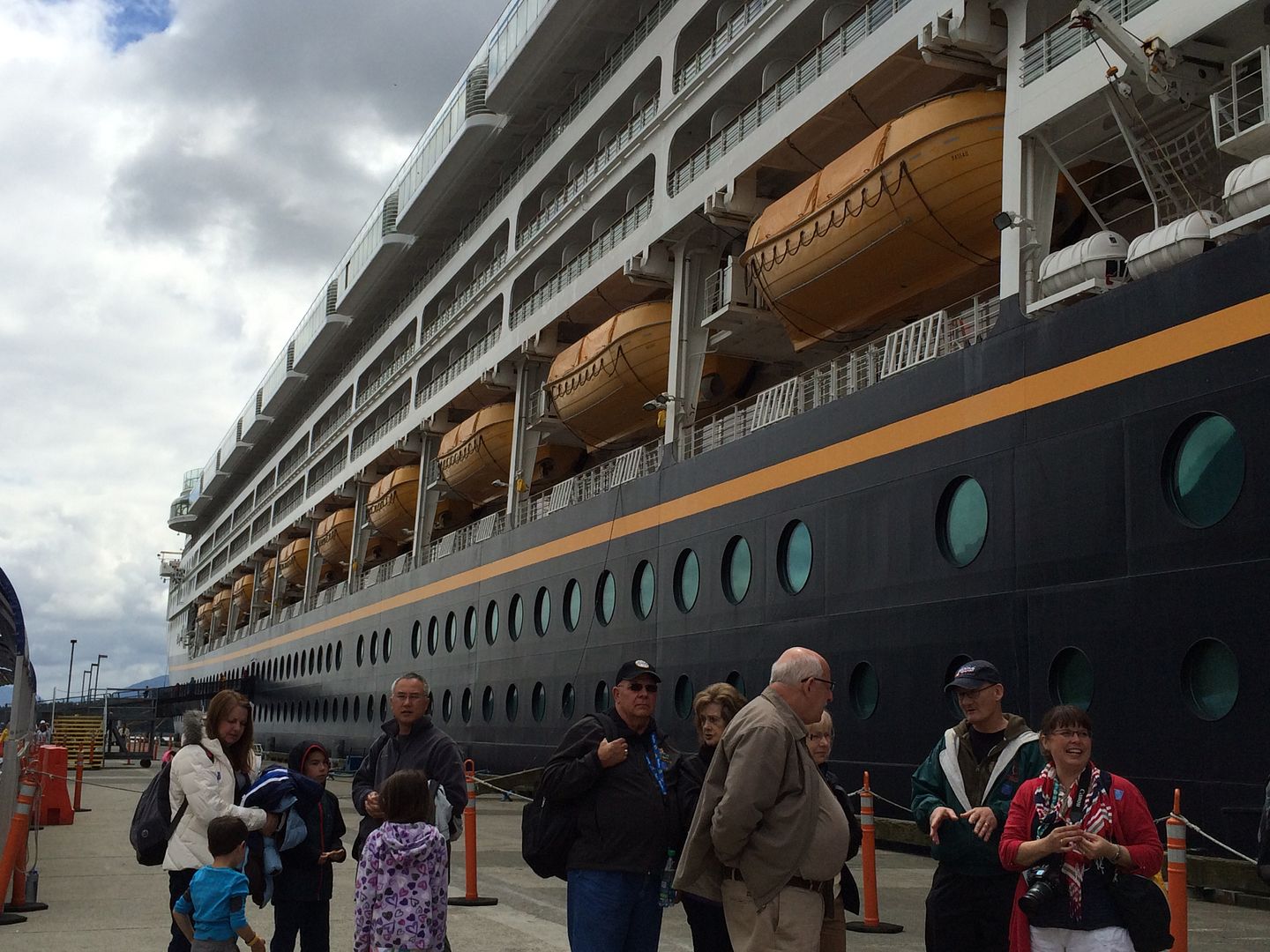 Previous Post | Next Post
Table of Contents
Support the Wandering Mouseketeers and get yourself a little something! Do your online shopping via our Amazon link!
Follow



Share